-Short Attention Span Theater-
Burger King Hacked
Police believe teenage pranksters are hacking into the wireless frequency of a US Burger King drive-through speaker to tell potential customers they are too fat for fast food. Policeman Gerry Scherlink said the pranksters told one customer who had just placed an order: "You don't need a couple of Whoppers. You are too fat. Pull ahead."


The modern version of calling people and asking them if they have Prince Albert in a can.


The offenders are reportedly tapping into the wireless frequency at the restaurant in Troy, Michigan. Police believe the culprits are watching and broadcasting from close range.


Bet they're sitting in the parking lot.


Officer Scherlinck said the men are telling customers who order a Coca-Cola that, "We don't have Coke." And when the customer asks what they do have, the hacker would say: "We don't have anything. Pull ahead."
But what has managers concerned is the profanity the hackers are using, according to police. A drive-through customer has told police if he had children with him in the car and someone used profanity, he would have been upset.


But you didn't, so don't be. Your kids will just have to learn profanity at school like everyone else.


Burger King franchise owner Tony Versace issued the following statement in response to the incidents: "We apologise to our customers who've been insulted by the use of this drive-through speaker." Management at the fast-food restaurant are reportedly trying to change the radio frequency used for the speakers, reports Local 4.


That'll work, for about as long as it takes for them to scan the new frequency. Gotta love em, today hacking Burger King, next year tracking al-Qeada satellite phones. Say, that would make a great Army commercial.
Posted by: Steve || 01/12/2004 12:20:21 PM || Comments || Link || E-Mail|| [239 views] Top|| File under:
Rooters Fails to Note Obvious Applications to Ummah in feature on Despair.Inc
EFL


For every motivational platitude that creates a bad attitude and every corporate catch phrase that instills employee rage, there may be a new customer for a company called Despair. Dallas-based Despair Inc. has built a business in a line of products it bills as demotivational. Despair sells calendars, posters, coffee mugs and a variety of office paraphernalia emblazoned with images that are meant to inspire but are undercut with messages that are deflating. "A lot of people find motivational products demeaning," said E.L. Kersten, the founder of Despair. "We are the brand for the cynics, pessimists and the chronically unsuccessful." For the "teamwork" entry on the demotivational 2004 calendar, there is a picture of a rolling snowball with the phrase: "A few harmless flakes working together can unleash an avalanche of destruction."


How could they miss the parallel with the PLA?


"Ambition" depicts a bear waiting for a salmon that has completed an arduous upstream swim to spawn, accompanied by the phrase: "The journey of a thousand miles sometimes ends very, very badly."


This one has Kadaffy written all over it.


The company promises to give customers a brand new sense of buyer's remorse and help them to unleash the power of the Gulf States mediocrity. It offers advice to managers that the best way to resolve morale problems is to execute fire all the unhappy people.


"Take your frowny face and get the hell out!"

And the message has started to catch on, Kersten says. Kersten started the business in 1998 with a couple of friends in 1998 and Despair has blossomed into a company with $4 million in annual sales. A speaker with a major firm that produces motivational seminars said slogans that promote the ideas of cynics can be destructive. "It takes a lot of work to motivate people, but only one sourpuss to turn an office into a bunch of sourpusses," he said, asking to remain anonymous. Perhaps, Kersten would enjoy sitting down and discussing the value of demotivational products with the folks trying to inspire through catch phrases. After all, he thinks a meeting shows "that none of us is as dumb as all of us."


Note: I thought their products were funnier before I noticed that one of my employees was sporting one of their tee-shirts.
Posted by: Super Hose || 01/12/2004 11:21:34 AM || Comments || Link || E-Mail|| [251 views] Top|| File under:
How Many Wives Would Do This?
A Tanzanian woman rescued her husband who tried to hang himself after she caught him having sex with another woman, a police officer said in remarks published Saturday. The 35-year-old tried to kill himself in the commercial capital Dar es Salaam after his wife surprised him with his mistress, but the wife cut him down, regional police commissioner Alfred Tibaigana said.


"Get your ass down from there, you ain't gonna get off that easy!"


"Rather than face the wrath of a woman spurned or the brunt of being accused of marital infidelity, the man chose to meet his maker," the Guardian newspaper quoted Tibaigana as saying.


Guess he knows his wife too well, tried to take the easy way out.
Posted by: Steve || 01/12/2004 10:54:54 AM || Comments || Link || E-Mail|| [245 views] Top|| File under:
Return of the damned after 400 years
Just to be fair to the stone-age monkeys of Islamism, we should also acknowledge that 400 years ago we were nearly as bad as the 7 century Islamists of the present day.


Archaeologists have uncovered a mass grave which may throw lights on one of the strangest and most gruesome events of the Elizabethan age: the curse of Roland Jenks. More than 60 skeletons have been discovered between Oxford's former prison and its old castle. It is thought that many of them could be related to the fate of Jenks, a 'foul-mouthed and saucy' bookbinder who was convicted in 1577 of supporting the Pope. For his temerity he was sentenced to be nailed by his ears to the local pillory and responded by laying a curse on the courtroom and city. 'It appears to have been a very effective curse,' said archaeologist Dan Poore of Oxford Archaeology, which carried out the dig. Contemporary reports indicate that within several days hundreds of local men - but no women or children - had dropped dead. Among the victims were two judges, a clerk, the coroner, the sheriff and many jury members who had been standing in the courtroom - which then stood just outside the castle - when Jenks shouted out his curse. The court proceedings become known as the Black Assizes and were reckoned either to be a judgment by God on Protestants, or a fiendish Papish plot, though most archaeologists now believe the deaths were the result of an outbreak of typhus.

The discovery of the skeletons of between 60 and 70 people, many dating from Elizabethan times, provides the first palpable evidence that the story has physical roots and may help in discovering the truth behind the legend of Roland Jenks. The find was made thanks to development work to provide the area with housing, a hotel and a heritage centre near the site of the old prison. Oxford Archaeology was called in to study the site before building began. 'We dug a test pit and found eight skeletons,' said Poore. A more extensive excavation was launched last year and has uncovered 59 more or less complete skeletons and assorted bones from other bodies. These have been dated from the mid-sixteenth to the mid-eighteenth centuries. 'The early bodies may well be those from the Black Assizes era,' said Poore.

The skeletons are mostly young men but also include five women in their late forties and fifties. Intriguingly, several of the skeletons also show clear signs of having been dissected. Three skulls had their tops skillfully sawn off and another had been carefully separated from its skeleton. The most likely interpretation is that these are the bodies of executed criminals which were used by anatomists from nearby Christ Church college or the Old Ashmolean. But this interpretation also raises problems for archaeologists. In those days the dissection of criminals was strictly limited to only four murderers a year throughout Britain. The numbers of bodies at the Oxford Prison site suggests a great deal more illicit dissection may have been going on, though archaeologists remain cautious. 'The trouble is that we do not know if they were executed or not,' added Poore. 'In those days people were strung up and slowly strangled on the gibbet. There is no way to tell from their skeletons what killed them. 'It was not until later in the eighteenth century that the long drop - which snapped a person's neck and killed him or her instantly - was introduced. You can tell from their snapped neck bones what killed them.'

As the current issue of BBC History Magazine also reports, the level of suffering of those hanged was probably considerable. Many victims' hands were tightly clenched - a button and a fragment of clothing were found in two skeletal fists, for example. Whatever else the numbers of deaths associated with the prison development means, it clearly reveals what a foreboding place it once was, as Poore acknowledges. 'There was a castle, a courtroom and a prison all standing beside each other. Each had a grim function. This was a place of death, so we should not be that surprised about the bodies that we are digging up and the state that some of them are in.'
Posted by: tipper || 01/12/2004 8:03:57 AM || Comments || Link || E-Mail|| [252 views] Top|| File under:
Afghanistan
Taliban ice 4 coppers in Nimroz
DOZENS of suspected Taliban fighters armed with assault rifles attacked a police checkpoint overnight and killed four policemen. The attack occurred in southwestern Afghanistan in the Khashrow district of Nimroz province, about 200km southwest of Kandahar, said Kareem Baravi, the Nimroz governor. Authorities have stepped up security in Nimroz in recent months to trace suspected al-Qaeda fugitives and fighters of the Taliban militia believed to be hiding there.


Maybe the cops were getting too close...
Posted by: Dan Darling || 01/12/2004 12:31:53 PM || Comments || Link || E-Mail|| [254 views] Top|| File under:
Afghanistan happy about Gitmo detentions
Despite a storm of international criticism over the the detention of more than 600 prisoners by the United States in Guantanamo bay, the Afghan Government is not complaining. Many Afghans have been held there without trial in legal limbo since the camp opened two years ago. Afghan foreign ministry spokesman Omar Samad says he remains firmly behind the continued imprisonment of suspected terrorists arrested in the country.


"We have enough nuts here. You're welcome to keep them as long as you want..."

Refusing to say how many Afghans were being held at naval base in Cuba, Mr Samad said those detained represented a threat to Afghanistan and the wider world. "We have a rough idea of how many but we are very mindful of the fact that those who have been taken there should not be innocent," he said, adding that Afghans were probably one of the biggest groups. "We are very mindful of the fact that for many of those who were taken to Guantanamo, we have proof that they were involved in terrorism." Responding to criticism that two years after opening the camp, the US was ignoring international law in its treatment of the detainees, Mr Samad said Afghanistan was confident the right outcome would be reached. "Different countries have different views but Afghanistan knows very well how dangerous some of these people can be and what kind of threat they can pose to society as a whole," he said. "We are pretty confident on the whole that there are many terrorists and dangerous elements in Guantanamo who need to one day be brought to justice whatever arrangements are made."


But two whole years is such a long time! Why, compared to the amount of time their victims will remain dead, its... uhhh... ummm... never mind.
Posted by: Dan Darling || 01/12/2004 12:16:31 PM || Comments || Link || E-Mail|| [238 views] Top|| File under:
Arabia
"Baghdad Bob" is back on the air
NY Post: hat tip: LGF; EFL
It's the all-new Baghdad Bob - he's cleaned up his act, dyed his hair and he's back on the air.


"My hair is not dyed. It is not within one hundred miles of dyed."


Mohammed Saeed al-Sahhaf, the Iraqi minister of disinformation who became famous for his absurd daily reports that Iraq was winning the war, has popped up on Arab television as a commentator - as these new exclusive photos show. The fallen regime spin-doctor was hired by Abu Dhabi TV specifically to rant about his former boss and favorite subject:

Saddam Hussein

. "Finding [Saddam] wasn't surprising. However, the way he was arrested was insulting," al-Sahhaf said in a TV interview the day after the former Iraqi dictator was captured. "We never expected that he would be arrested alive. We all were expecting that Saddam would kill himself rather than be [caught]. He said that we would not surrender at all; rather, they [the United States] could only take us as dead bodies."


Ummm... I notice Bob's not a dead body...

Al-Sahhaf became a laughingstock in the early days of the war when he repeatedly insisted that Iraqi troops were routing American forces - even as U.S. tanks rumbled through Baghdad's streets.


You can't make this stuff up.
Posted by: Mike || 01/12/2004 5:10:00 PM || Comments || Link || E-Mail|| [340 views] Top|| File under:
Britain
Kilroy urged to kowtow to the Arab lobby make amends
Hat tip LGF.


Robert Kilroy-Silk was urged yesterday to stop posing as a "24-carat martyr" and acknowledge he was "wrong and offensive" when he described Arabs as suicide bombers, limb-amputators and women repressors.


He hit the nail on the head there.


Trevor Phillips, the head of the Commission for Racial Equality, said it was time the daytime television host learnt about Muslims and donated some of his "vast earnings" to an appropriate charity.


Namely, one that wants the world to be one big shithole sharia state.


Defending himself yesterday in the Sunday Express, Mr Kilroy-Silk, 61, whose programme was suspended by the BBC last week amid outrage over his anti-Arab article in the same paper, said he was disappointed the corporation did not feel able to support him.


They are disappointed that he didnt't gloss over 9/11 and sharia.


As the row continued yesterday, legal and regulatory experts said Mr Kilroy-Silk's rant could damage the chances of the Sunday Express owner, Richard Desmond, buying The Daily Telegraph. With a new "public interest test" due to be applied before a media tycoon can buy another paper, the matter could have a "hugely unhelpful" impact, they said. Mr Phillips insisted: "What I think Robert could do, because let me be clear I don't think he is a racist, but I think that this kind of nonsense - trying to defend the indefensible - is throwing him into disrepute ... What Robert could do is issue a proper apology, not for the fact that people were offended, but for not keeping his mouth shut saying this stuff in the first place. Secondly he could learn something about Muslims and Arabs - they gave us maths and medicine - and thirdly he could use some of his vast earnings to support a Muslim charity. Then I would say he has been properly contrite."


Ooooh! Admission, contrition, and penance! How theological!

The former MP told the Sunday Express, which has stood by the piece: "I'm disappointed the BBC didn't feel able to support me. I said to it I understood its need to say the column was nothing to do with it and the views were nothing to do with it, but my impartiality on the programme has never been a problem." The television host said last week's column had been reprinted by mistake after his secretary sent the wrong e-mail attachment, and that the remarks were taken out of context.


Don't back down from them, Goddammit! Stand up to the bastards! "Learn about Islam," my left asscheek! Anybody who gives more than five minutes' study to terrorism learns as much about Islam as they'll ever want to know. Yeah. They gave us "maths and medicine," and also limb-chopping, intolerance, women as breeding stock, foot-kissing, strangulation of royal siblings, and the glories of shariah...

Legal experts warned that the matter could have a far more wide-ranging impact as the Daily and Sunday Express owner prepares to make a £500m bid for The Daily Telegraph. Starting this month, ministers and regulators will apply a new public interest test to assess the record and intentions of a media tycoon before clearing any deal to buy another newspaper.


In other words, they're going to use bureaucracy to punish free speech...

The Daily Telegraph and The Sunday Telegraph may soon be been put up for sale by its owner, the media group Hollinger, which is controlled by Lord Black of Crossharbour, following financial difficulties at the company. Mr Desmond has hired the City advisers Merrill Lynch to put together a bid. But, even if he wins what is expected to be a fierce competition to secure a deal, the Department of Trade and Industry and media regulator will have to assess whether there are any public interest grounds to block such a deal. Analysts have already suggested that Mr Desmond will face the toughest challenge of any of the likely bidders. The tycoon made a fortune in pornography and owns several magazines and adult television channels. It has also been alleged that he interferes with the editorial content of his newspapers - an accusation he strongly denies. But charges of publishing racist material could prove much more damaging.


It's "racist" whether it contains any truth or not, huh? Rule Britannia!...

Under guidelines published this month by Ofcom, the media regulator, the public interest test will examine the level of complaints made against a media owner, journalism standards at the papers already owned by that person and reporting techniques employed.


... Britannia rule the waves!...

It will also look at "accurate presentation of news" in papers already owned by the person. Regulatory experts and lawyers said the involvement of organisations such as the Commission for Racial Equality suggested that it and other groups, such as those campaigning for the rights of refugees and asylum-seekers, or anti-pornography activists, may oppose Mr Desmond's plans to increase his newspaper empire - views the Department for Trade and Industry and Ofcom would be bound to consider in their assessment.


... For Britons never, never, never shall be slaves!
Posted by: Steve from Relto || 01/12/2004 11:17:26 AM || Comments || Link || E-Mail|| [374 views] Top|| File under:
Europe
Swiss Detail Suspected al-Qaida Arrests
I love details, EFL:


Swiss authorities who arrested eight suspected supporters of al-Qaida based their investigation in part on telephone numbers stored in terrorists' cell phones found in Saudi Arabia, according to a court document and Swiss newspapers. Some of the suspects aided the travel from Afghanistan to Saudi Arabia of those involved with the May 12 suicide attacks in Riyadh that killed 35, the Geneva daily Le Temps reported Monday. The eight suspects - described only as non-Swiss - were picked up Thursday in simultaneous raids in five Swiss cantons, or states, police said.


"Hey, Horst-Dieter!"
"What, Jean-Pierre?"
"Those guys over there... They ain't yodeling."
"Hmmmm... Y'r right. And they got turbans."
"I think they might be non-Swiss!"
"Let's go check their cheese for holes!"

They were believed to be the first arrests outside Saudi Arabia in the May bombings aimed at Westerners. Saudi and American officials have blamed al-Qaida for the May attack and a Nov. 8 suicide car bomb that killed 17 people and wounded 122 at a compound for foreign workers in Riyadh. Swiss officials disclosed they had begun their investigation eight days after the May bombing, in part because one of the victims was a Swiss citizen.


Guess they're picky about that.


A Swiss supreme court ruling in October said the Swiss investigation was launched in part because of cell phone calls of one of the alleged terrorists in Saudi Arabia. "A number was found in the memory of the mobile telephones of one of the alleged terrorists of an al-Qaida cell that could be assigned to 'X,'" according to court documents. The person referred to only as "X" in the court document was an unidentified woman living in Switzerland who was cleared of any wrongdoing in a subsequent investigation.


Ahah! The innocent foil — probably with a comely bosom — manipulated by a scheming international criminal mastermind! This was on Lifetime for Women last year. 26 times. Not counting reruns.

The court ruling said only that the woman's number "was in the mobile telephone of an organizer of the attack" and that she was astonished by the fact and disavowed any connection to anyone who might be involved in such attacks.


"Nope, not me."


Le Temps said the investigation was "started because of the telephone numbers found on the mobile phones of the alleged terrorists in Saudi Arabia." It said the Thursday's raids followed "several months of phone taps and thousands of hours of surveillance."


If nothing else, the Swiss are thorough.


Those arrested in Switzerland are being held on suspicion of providing logistical support to a criminal organization, police said. The weekly SonntagsZeitung said the suspects had provided al-Qaida with documents and money but that they possibly were also prepared to carry out suicide attacks themselves. Swiss authorities refused to disclose the identities or the nationalities of the suspects, but Swiss newspapers said they were from Egypt, Somalia, Yemen, Morocco, Algeria, and Bosnia.


Tap, tap, nope.


Le Temps said the suspects were primarily veterans of fighting in Afghanistan and that they had helped some of the May 12 attackers travel through Switzerland to Saudi Arabia. "The terrorists cannot travel directly to Saudi Arabia from Afghanistan, because they would be spotted by the Saudi security services," the paper said.


However, Saudis flying to Swiss banks are too common to even be noticed. Clever move.


The most recent Swiss internal security report, published by the Federal Police Office in July 2002, said there was no evidence the hijackers in the Sept. 11, 2001, attacks used Switzerland as a logistics or training base, but noted that some had transited through the country. Swiss authorities have also said senior leaders of al-Qaida have used Swiss cell phones to communicate in Afghanistan and Pakistan.


I've heard about these, pre-paid and untraceable, well, so they thought.


Swiss officials have blocked 82 bank accounts containing $28 million in connection with investigations into al-Qaida and the Taliban militia, which formerly ruled Afghanistan.


That's got to hurt.


They also continue to investigate the defunct Al-Taqwa Management Organization, a financial firm operating on Islamic principles that was based in Switzerland until it was liquidated in December 2001. The U.S. government says Al-Taqwa, which was renamed the Nada Management Organization, helped fund bin Laden's terrorist network.


Soon to reopen under a new name.




If I remember correctly, it's head guy wasn't an Arab. It think it was Ernst Stavro Blofeld, but I'm not sure...
Posted by: Steve || 01/12/2004 4:30:04 PM || Comments || Link || E-Mail|| [319 views] Top|| File under:
Founder of Berlin Wall Museum Dies
OT - but the man kept the lamp of freedom burning in the bad times and left a legacy for generations.


Rainer Hildebrandt, who founded a Berlin Wall museum at the Checkpoint Charlie crossing that attracts thousands of tourists each year, has died. He was 89. Hildebrandt died on Jan. 9 at his Berlin home after a long illness, according to the museum.


The world loses one of the good guys...

Born on Dec. 14, 1914, in Stuttgart, Hildebrandt moved to Berlin in the early 1940s to study psychology. He befriended and was profoundly influenced by one of his professors, Albrecht Haushofer, an anti-Nazi activist who was shot by the SS near the end of World War II. Following the war, during which Hildebrandt was imprisoned for political reasons, he founded the "Fighting Group against Inhumanity" that searched for missing prisoners of war and opposed the regime in the Soviet sector of divided Berlin. After communist East Germany built the Berlin Wall in 1961 to keep its citizens from fleeing to the West, Hildebrandt started an exhibit depicting shootings along the concrete boundary. By 1963 the museum, which documents East Germans' escapes to the West and memorializes those who were killed trying, found a permanent home at Checkpoint Charlie, the most famous Cold War crossing point from West Berlin to the communist east. It remains there today, 14 years after the Wall fell. According to his last wishes, Hildebrandt was to be buried in a Berlin cemetery near Haushofer, the museum said. Survivors include his wife, Alexandra.


The museum was on the street just before you got to Checkpoint Charlie, and it was a pretty moving place to go. It was also right next to the wall. It fully documented the inhumanity of the wall and the regime that built it. The museum and its contents were carefully ignored by the asshats of the time...
Posted by: Super Hose || 01/12/2004 1:55:33 PM || Comments || Link || E-Mail|| [250 views] Top|| File under:
Russia sentences Moscow bombers
A Russian court has sentenced two men to life in prison for their involvement in a series of apartment block bombings in Moscow and Volgodonsk in 1999. Yusuf Krymshamkhalov and Adam Dekkushev were convicted of murder and terrorism in relation to the attacks, which killed 246 people and injured 1,000.


That's more casualties than the Bali bombings produced...

Prosecutors said they carried out the attacks on the order of Chechen rebels. But critics said Russian security services planned the attacks to justify a new military campaign in Chechnya. The two-month trial was closed to the public, but reporters were let in to hear the final verdict. Russian media reports quoted the legal counsel of the two suspects as saying that they had partially admitted to their guilt.


"Awright. I confess. I partially dunnit."

But one of them, Yusuf Krymshamkhalov, said that the conviction was based on "lies", according to the AP news agency. Russian authorities say another six suspects were killed in Chechnya, and two remain at large. Krymshamkhalov and Dekkushev were both residents of the southern republic of Karachayevo-Cherkessia, near Chechnya. A BBC regional analyst Steven Eke says that some Russians never believed the theory that Chechens were responsible.


They're ready to disbelieve five likely things before breakfast, though...

The major reason for this, he says, is an incident that took place less than a week after the bombings, when an explosive device was apparently found in the basement of an apartment block in the central Russian city of Ryazan. The authorities initially announced that they had prevented another major bombing, but later changed their mind, saying the device was actually only an imitation bomb, planted to test the security service's readiness.


So why the hell would that throw doubt on the other story?

Officials who questioned this official account of events were imprisoned or sought political asylum in London. The prominent reformist MP Sergei Yushenkov, who was a member of an independent commission investigating the bombings, was shot dead last year.


Yeah, but that was to prevent him from telling what he knew about the second gunman on the Grassy Knoll...
Posted by: Dan Darling || 01/12/2004 12:19:52 PM || Comments || Link || E-Mail|| [231 views] Top|| File under:
Guardian: 'Fog of war' plan to protect German N-plants
The German environment ministry is considering installing special equipment around the country's 18 nuclear power stations which would engage cloaking devices throw up a wall of artificial fog in seconds if threatened by a hijacked plane. The fog shield is supposed to disrupt a plane's navigation equipment and hide the power station from view.


Unless they are discussing the Mod 1 Eyeball or the sextant, I don't see that fog would disrupt a navigation device. Maybe they intend to deploy chaff within the cloud but that won't do much to confuse someone flying to known GPS coordinates.


Last week an environment ministry spokesman confirmed reports in the German daily SÃŒddeutsche Zeitung that Germany's nuclear power stations were inadequately protected from airborne suicide attacks. The government commissioned a nuclear power plant security survey shortly after the September 11 terrorist attacks in America. It found that eight of the country's oldest power stations would melt down if even a small jet crashed into them, causing a major nuclear disaster in the heart of Europe.


And these guys are consulting on reactors in third world countries.


The concrete shells surrounding the cores of the seven newer pressurised water plants can resist the impact of a small plane, but none of the plants could resist a direct impact by a targeted commercial passenger plane. Authorities have beefed up security and air traffic control supervision, and the results of the government's survey have been given to managers of the nuclear power plants.


With applicable data released to through the media to any interested jihadi.


However, the study found that encasing the nuclear core with more reinforced concrete was impractical. Ursula Hammann, the Green party environmental policy spokesperson, called the fog machine idea another "hapless initiative," and said: "Only a total exit from nuclear energy will bring real safety for the population".


And then Germany can import reliable power like the Italians do.




That's a pretty predictable Green Party line, I'd say. Obviously well thought-out. Get rid of nuclear power because it's... well, nuclear. Get rid of coal-fired generation because of the sulfur emissions. Get rid of the oil-fired generation because of the emissions and because we don't do things that are All About Oil™. Eventually, Germans will be back to be back to wearing (faux) wolf skins and horned helmets, living in the forests and shivering through the winters in an effort to stave off global warming. More recent and pragmatic immigrants will be scratching their turbans and wondering what the hell's up with those people, the while setting up their own caliphate and chopping each other's limbs off.

After taking power the government delayed campaign promises to phase out nuclear power quickly and now plans to close the last station in 20 years' time.


They'll provide weekly progress updates, I'm sure

.
A review of the fog machine idea is expected by the end of March.


Maybe the Patriot Pack III would be a better answer.
Posted by: Super Hose || 01/12/2004 11:57:24 AM || Comments || Link || E-Mail|| [230 views] Top|| File under:
Germany regrets Namibia 'genocide'
EFL


Germany has expressed its "regret" for the killing of thousands of Namibia's ethnic Hereros during the colonial era. Between 35,000 and 105,000 people were killed after the Hereros rebelled against German rule in 1904. But Germany's ambassador to Namibia ruled out paying compensation, as the Hereros have demanded in a law suit. Check out the photo here. These people have no institutional memory.

Posted by: Dragon Fly || 01/12/2004 8:42:16 AM || Comments || Link || E-Mail|| [237 views] Top|| File under:
Terror suspect fails to show up for 2nd flight
A passenger with a name similar to a suspected al-Qaeda operative wanted by the United States failed to turn up for a flight from Paris to Los Angeles for the second time in three weeks. The passenger was booked on the Air France flight as "Abdul Haye", a name which bears a phonetic resemblance to that of a man whom US law enforcement officials believe is linked to al-Qaeda and spent time training in Afghanistan. A passenger with a reservation in this name also failed to show up on December 24 for an Air France flight to Los Angeles, which was ultimately cancelled due to fears of terrorism. France cancelled the flight at the request of the United States, which was concerned by the presence of certain names - including that of "Abdul Haye" - on the passenger list.


Abdul Haye by this time probably has a new passport and he's working on memorizing his new name. Why do they put this stuff in the papers?

On January 7, Paris airport officials and Air France told French police that an Indian citizen called "Abdul Haye" was expected to arrive in France on an Air France flight from Bombay. The sources added that this passenger was a regular on the Bombay-Paris and Paris-Los Angeles flights and had a reservation made in this name on the 1.35pm flight to Los Angeles. French police were waiting for "Abdul Haye" at Charles de Gaulle airport to check his identity and nationality and ask why he had failed to appear for the flight on December 24. But the man once again failed to appear for this flight, or for the later departure at 8pm.
Posted by: Dan Darling || 01/12/2004 12:11:30 AM || Comments || Link || E-Mail|| [258 views] Top|| File under:
Al-Qaeda chemical weapons plot thwarted in France
The French police are convinced that their country has escaped a planned chemical or biological attack by an Islamist cell linked to al-Qaida. An interior ministry official said evidence from Islamist militants arrested in the Lyon area last week made it "very plain" that an attack with the deadly botulism or ricin toxins was being actively prepared. The eight suspects arrested on Tuesday were mainly relatives of Menad Benchellali, the son of a radical imam in the Lyon suburb of Venisseux, who has been in jail since December 2002, when he was arrested during a police investigation of French Islamists' efforts to send young Muslim volunteers to fight the Russian forces in Chechnya. The ministry official, who asked not to be named, confirmed a report in Le Monde that the suspects admitted to the police that Mr Benchellali was a chemicals expert who had been trained in poison-making in al-Qaida camps in Afghanistan and was actively trying to produce a botulism toxin and ricin. He had tested his chemicals on animals, they said.


CNN's dead dogs, perhaps>


Mr Benchellali's arrest was said at the time to have thwarted suicide bomb attacks on Russian targets in Paris, including the embassy. But Tuesday's arrests have proved a "goldmine" of further "unexpected but unsettling" evidence, the official said. "After last year's arrests we thought we were dealing with a group planning bomb attacks on Russian interests, and possibly supplying false papers, money and lodgings to Chechens," an investigator said. "It now seems a cell around the Benchellali family was trying to manufacture chemical and biological weapons for attacks around Europe."


Interesting. What were their targets?


Those arrested last week included Mr Benchellali's father, Chellali, a well-known and controversial radical imam; his mother; his brother Hafed; and his sister Anissa. Another of his brothers, Mourad, is among six French nationals suspected of having ties to al-Qaida held by the US authorities at Guantanamo Bay. Two women were released on Saturday, their lawyer, Jacques Debray, said, but six others were expected to be brought before the anti-terrorist magistrate, Jean-Louis Bruguiere, in Paris today. About 150 Muslims in Venisseux protested against the arrests on Saturday. Muslim organisations asked people to gather in the market square and read a statement calling the arrests "a message to intimidate all France's bomb-makers Muslims". Le Monde said the imam had admitted that he was aware of his son's chemical experiments, the products of which were stored in Nivea face cream jars and 70cl flasks and later given to a local chemist, identified only as Mourad M, for safekeeping. Several relatives had helped buy 9-10kg of ingredients. As little as one drop of the botulism toxin released into a building's ventilation system can be fatal. Ricin is one of the deadliest poisons to occur naturally, many times deadlier than cyanide and capable of being given in food and drink without affecting the taste. The police are investigating whether the Lyon discovery is related to the British anti-terrorism police's seizure of ricin in a flat above a chemist's shop in north London in January last year.


"Hmmm... What do you think, Ollie?"
"I don't know. What do you think, Stanley?"

At the time Scotland Yard said it might have been part of an untraced wider shipment. Tiny traces were found in a left-luggage locker at the Gare de Lyon in Paris in March.


That was the ricin scare right before the war in Iraq started that was later dismissed as the result of an errant test ... or so it was thought at the time.


Last week's arrests appear to confirm fears expressed by the French intelligence service DST in a hitherto secret note dated November 2002, which referred to an "organised attempt by al-Qaida-linked radical Islamists to manufacture or acquire chemical and biological weapons to be used in attacks". It said the men involved were mainly "veterans of Afghanistan with chemical and biological expertise who have recently returned from fighting Russian forces in Chechnya".
That means they've likely been to Pankisi, which jives with yesterday's story about Abu Khabab coming out of the woodwork again ...
It devoted an entire chapter to the possible role of the extended Benchellali family.


It's a family affair!


The arrests also reinforce evidence that several active al-Qaida cells are operating in Europe.


Which is run by Zarqawi, by all accounts ...


The head of the DST, Pierre de Bousquet de Florian, said late last year that France had successfully foiled "quite a few" terrorist plots: 120 suspected Islamists had been arrested since the September 11 attacks and half of them convicted of membership of a terrorist organisation.
Posted by: Dan Darling || 01/12/2004 12:04:41 AM || Comments || Link || E-Mail|| [247 views] Top|| File under:
Great White North
Ex-Canadian resident charged as German terrorist
An alleged former member of a German urban guerrilla group has been charged with taking part in attacks on government officials and an attempt to blow up a Berlin monument in the 1980s and '90s. Lothar Ebke, 50, was extradited in October by Canada, where he had been living since 1996. He was charged with membership in a terrorist group, the Revolutionary Cells, and causing an explosion. Prosecutors said Ebke is suspected of taking part when members of the group's Berlin cell shot West Berlin's top immigration official twice in the legs in October 1986 and shot a Berlin judge in the legs in September 1987. Both victims survived. Ebke also was charged with taking part in a January 1991 attempt to blow up a gilded angel statue atop the 67-metre Victory Column in Berlin that commemorates 19th-century Prussian military victories. The explosion caused minor damage.


I think that's the one that's made from the cannon the Prussians captured from Napoleon...

German authorities believe the Revolutionary Cells carried out more than 40 attacks since their founding in 1975. Several other suspected members have been on trial in a Berlin court since 2001. Ebke belonged to the terrorist group's Berlin cell from 1985-1993, prosecutors said. He was living in Yellowknife when Canada extradited him to Germany.
Posted by: Fred Pruitt || 01/12/2004 15:25 || Comments || Link || E-Mail|| [247 views] Top|| File under:
India-Pakistan
Ali Sunara gunned down
Unidentified assailants killed Ali Muhammad Sunara, a close associate of late Mir Murtaza Bhutto, in Kharadar police jurisdiction, late on Sunday. Ali Muhammad Sunara alias Ali Sunara was sitting in Kamil Street near Kakri Ground with his three friends, when unidentified assassins opened indiscriminate firing on them. All the four were seriously injured. They were rushed to the Civil Hospital, where doctors pronounced Sunara, (35), and Abdus Samad, (24), dead. The two injured, Muhammad Younus and Muhammad Aslam, have been admitted to the hospital. Tariq Jamil, DIG Operations Karachi, told The News that there were two assassins, who were riding a Honda-125 motorcycle.


The Motorcycles Of Doom strike again.


Sunara, a central leader of the Pakistan People's Party-Shaheed Bhutto, was released on bail about two months ago. He was facing many cases, including the murder of Nabi Sher Junejo, a judge of Anti-Terrorist Court. He was also said to be very active member and defunct district South commander of the Al-Zulfikar Organisation, formed by late Mir Murtaza Bhutto during Gen Zia ul-Haq's regime.


Mom will miss him.
Posted by: Steve || 01/12/2004 10:34:25 AM || Comments || Link || E-Mail|| [247 views] Top|| File under:
Tribal army to fight foreign terrorists
Yeah. Really. That 'zackly what they're gonna do. I believe it. Yup...


WANA, Pakistan: Ahmedzai tribesmen in South Waziristan Agency has announced to form a tribal army within two days to aid the government in battling foreign terrorists and the people providing refuge to them.


They're gonna fight themselves?


Hundreds of tribesmen held a traditional Jirga, or council meeting, in the town of Wana in South Waziristan, which was also attended by the Political Agent Azam Khan and other officials. Tribal elders assured the administration that there was no place for the foreign terrorists in Waziristan. If they were present in the area they should leave it forthwith.


Thought there weren't any foreign terrorists in Wazland?




They left. They're now in North Waziristan, East Waziristan, and West Waziristan. There might even be a couple in Central Waziristan and South-Central Waziristan. But there's none in South Waziristan. Nope. Nope. I believe it. Yup. Yup....

The Jirga decided that the tribal elders will form a tribal army to act against the terrorists and the people providing refuge to them.


Maybe the bulldozers got their attention.


The meeting also decided that the political administration will provide a list of suspects involved in rocket attacks on the Army Colony in Wana and the South Waziristan scout camps to tribal elders, which will help the administration in their earlier arrest. Political administration assured tribal elders that the foreign terrorists arrested from the agency would not deported to any other country and tried according to the Pakistani law.


As long as they don't get released this century, you can hold on to them.
Posted by: Steve || 01/12/2004 10:12:35 AM || Comments || Link || E-Mail|| [238 views] Top|| File under:
Security stepped up for Rushdie
Security in the city has been tightened today with some Muslim organisations announcing an award of Rs one lakh [100,000] to 'blacken' the face of controversial writer Salman Rushdie, who is here after a gap of 16 years. "We have taken appropriate security precautions and are taking necessary steps to ensure that there is no law and order promblem," additional police commissioner (Special Branch) Bipin Bihari said. The Muslim organisations have also planned to stage a 'dharna' today at Azad Maidan to protest the writer's visit to the city and the "tacit approval of the government to his arrival here," sources from the protesting organisations said. Rushdie, accompanied by his campanion, Padma Lakshmi, is camping at Taj Mahal Hotel in south Mumbai. The Booker Award winner writer, against whom Muslim clerics had issued a 'fatwa' for his alleged blasphemous writings about Islam in his book 'The Satanic Verses', had been staying in a high-security area in the United Kingdom so far. The All India Sunni Jamiatul Ulema, the

Raza Academy

, the

Anjuman Barkaate Raza

, the Tanzeem Aimmae Masjid and other Muslim organisations in a joint release issued here yesterday, had said "Muslim community is angered by the decision of the administration to allow Rushdie to stay in a Mumbai Hotel."

Posted by: TS || 01/12/2004 8:45:05 AM || Comments || Link || E-Mail|| [260 views] Top|| File under:
More Pakistani jihadi organizations to be banned
Anybody care to place bets on how long till they show up again under a new name?


The government is likely to ban more jihadi groups including the Harkatul Jihad-e-Islami (HJI) and Jamiatul Mujahideen (JM) after it found evidence they were involved in the suicide attacks on President General

Pervez Musharraf

, sources in the Interior Ministry and intelligence agencies told Daily Times on Sunday.
The operation against the suspected terrorists began on December 26, a day after two suicide bombers drove into President Musharraf's convoy in vehicles packed with explosives. According to the Interior Ministry sources, 60 suspects have been picked up in the Punjab for involvement in the attacks or links with the attackers. Fifteen were released after preliminary beatings thumpings investigations. According to a law enforcement agency report, the suspects are from defunct groups Lashkar-e-Jhangvi (LJ), Tehrik-e-Khuddamul Islam (TKI), Jamiatul Ansar (JA), Jamiatul Furqan (JF), Lashkar-e-Taiba (LT), Harkatul Mujahideen Alalmi (HMA), the HJI and JM. "Law enforcement agencies were initially confused about how so many groups could be involved in the suicide attacks, but some of the suspects revealed that several jihadi organisations, including some Kashmiri militant groups, have formed a joint working group to target American and Western interests," sources said.


Just like Ayman told them to. It's not their fault. They're mindless little jihadbots, who lack free will or even minds above the rudimentary level required for weapons cleaning...

An LT jihadi was arrested in Gujranwala district's Maneecher Chattha village after a telephone conversation was recorded in which he got instructions about a new plan to kill the president. They talked in codes which the law enforcement agencies have now cracked. An Arab national, identified as Ghazanfar Ghazal, is also suspected of involvement in the suicide attack. According to intelligence reports, he was seen in the Jamaatud Dawa's Mureedke complex.


Either the scales have fallen from Perv's eyes, he's worked a deal with the MMA allowing him to clean house, or Noorani's death and Qazi's declining health has allowed him the elbow-room to clean house. How thorough the house-cleaning might be remains an open questions. There's still the possibility this is all for foreign consumption. I haven't heard of any ISI guys being arrested, but then we probably wouldn't...

Sources said 25 men had been arrested in Lahore since December 26. "Some arrested suspects have confessed to their relations with Al Qaeda," sources said.


"Ooch! Ouch! Put my fingernails back! I confess!"

One of the important arrests was of a former head of the HJI office in Chauburji. He reportedly had links with Arab militants and was under constant surveillance by the intelligence agencies after he was first arrested in June. According to the intelligence sources, he was released after he made a deal to help catch the Arab militants.


Good idea... Go ahead and turn him...

However, once released he went to JA chief Maulana Fazlur Rehman Khalil and told him of the deal.


The triple cross is a Pakistani art form...

Mr Khalil reportedly assured him he would not be arrested again, and helped him set up a seminary, Madrassa Baqyiat Shuhada, in Sabzazar. The intelligence sources said he had not kept his deal and remained in touch with the foreign militants. He was arrested on Saturday night because one of the main suspects in the suicide attacks on the president, Ehsan, visited him at his seminary regularly, the intelligence sources said.


Wotta maroon. But I haven't heard anything about Fazl Khalil being jugged, either. I wonder if he's underground again?
Posted by: Dan Darling || 01/12/2004 12:14:38 AM || Comments || Link || E-Mail|| [264 views] Top|| File under:
15 arrested in Musharraf assassination probe
The law-enforcement agencies personnel carried out a massive search operation at two seminaries here and rounded up at least 10 people, including three teachers and a Pride of Performance winning calligrapher for questioning. The late Saturday raids at a mosque and a shrine were made by the agencies investigating into assassination attempts on President

Pervez Musharraf

. The agencies personnel picked up calligrapher Syed Anwar Hussain Nafees Raqam from his Kareem Park residence and nine others from Baqiautush Shuhada (for boys) and Darul Uloom Madnia-Lil-Muslimat (for females), adjacent to Khanqah Syed Ahmad Shaheed. The arrested people are being questioned at the Sabzazar Police Station.

Anwar was released after a couple of hours of questioning. He told The News that police cordoned off his house after Maghrib prayers. "First they showed me a photo of somebody, calling him Ihsan and asked for his whereabouts. I informed them that I didn't know the man," he said. JUI-F office-bearer Maulana Mohibun Nabi said that the police searched the entire premises. "They broke open the drawers and cabinets in search of something but did not take away anything. They remained there for a couple of hours and picked up nine men," Mohib said, identifying five of them as Maulana Habeeb Ahmad, Maulana Muhammad Yaqoob, Maulana Muhammad Ismail, Zubair and Ejaz.


Sure are a bunch of maulanas involved in this hoedown...

Maulana Habeeb, Maulana Yaqoob and Maulana Ismail are teachers, while the other two are on ordinary duties at the Madaris, Mohib said and added that they were taken to the Sabzazar Police Station.


Being holy men, I expect they didn't fall down the stairs like so many other people do...

According to Anwer, the investigators were receiving directions from the federal capital and were "forced to complete their assignment by hook and by crook".


Sounds like the heat's on. Though holy men always bitch when they get caught like that...

"They let me go after a couple of hours and started investigating the others," he added.


"Mahmoud! Bring me the Number 4 pliers!"
"Yessir! Would you like them heated?"

Ihsan, with moustache and some hair on chin as his photo showed, is a suspect of the assassination attempt on the president. The calligrapher and the JUI office-bearer said they know each other but none of them knew Ihsan or the man shown in the photo. The shrine has been set up by the calligrapher for observing his prayers and attending his followers, while the seminaries have been set up by the people held from there. Separately, intelligence agencies personnel and police raided a private hospital and two Madaris in Sargodha on Sunday and took five people into custody from there. However, the detained people, including the hospital's administrator

Jawad Ahmad

, were released after 12-hour of interrogation about an al-Qaeda or Taliban suspect. Heavy police contingent and elite force sealed the area of blocks 12, 14, 18 and its adjourned roads and raided Rafiqa Medical Centre. According to an eyewitness, two foreigners also accompanied the raiding party.


Samoans? Itinerant Equimeaux? FBI? Pick one.

However, the local police did not confirm it, saying that they were not informed about the operation.


"A curse on their moustaches," added spokeman Mahmoud ul-Weasel.

The agencies personnel also raided two Madaris in Maqam-e-Hayat and Satellite Town. According to sources, the personnel were questioning about an injured person who was admitted to the hospital during the last five days. They also took in custody the record of telephone bills of two months and the admission record of the hospital. According to the sources, the raiding team was looking for Dr Hafiz Abdul Rehman, who belongs to Jamaat-e-Islami. He was not present and they arrested Jawad, Nasar Iqbal, Zaheer and Suleman.


"What do you mean, 'he ain't here'? Awright! You four! Into the paddy wagon! Mahmoud! Did you bring the truncheon?"

However, the arrested people were released after 12-hour investigation at the Cantt Police Station.


"Awright! Youse can go! Don't lemme see youse around here again!"
"Ow."
"Ow."
"Ow."
"Thank you, sir. May I have another?."

Sources told The News that the operation was conducted on a tip-off that an al-Qaeda or Taliban member was being treated at the hospital. Jawad told The News that the authorities asked him about a Taliban. He said that Dr Hafiz Abdul Rehman was in Raiwind along with a team of doctors. He added that two persons, who were arrested from the city during the raid, were being shifted to Islamabad.
Posted by: Dan Darling || 01/12/2004 12:09:54 AM || Comments || Link || E-Mail|| [355 views] Top|| File under:
Iraq
Humvee Customized in Kurdish Monster Garage
EFL


While driving through the Kurdish-controlled northern city of Kirkuk several months ago, Master Sgt.

Dana Watson

, 43, of St. Johns, Mich., came up with the idea to seek local assistance when he spotted men at a metal works shop grinding and welding pieces of steel. "I went to these guys with the design to fit our vehicles with some kind of reinforced steel and asked if they could build a prototype," Watson, a combat engineer with the Tikrit-based 4th Infantry Division, said recently. "They said they could, and after making a bid for the project, they won the tender."


And make it able to tear through a hedgerow while your at it.


The winning company, which belongs to the Tuttle Family Kirkuk businessman

Delshat Peerot Aziz

, has built and installed 8mm thick steel casings in the rear compartments of 100 Humvees and other vehicles where gun-toting soldiers sit. It also fitted new doors made of the same material onto each of the vehicles. While watching the Iraqi Kurdish workers putting the finishing touches on several Humvees, Watson said the revamped vehicles out of Fort Hood, Texas, can repel the blasts from roadside bombs and machine gun fire.


And they now have some bitching exhaust stacks as well.




I think the old M113 and M114s carried 13 or 14mm of armor, if I remember correctly...

"Our number one concern was IEDs (improvised explosive devices)," said Spc.

Christopher Roessner

, 20, of Ventura, Calif., while sitting in the back of one of the strengthened vehicles. "I feel a whole lot safer sitting in the back of one of these Humvees than the old ones."


The spoiler is non-functional we've got a bottle under the dash that the Capt. doesn't know about.


Roessner and his fellow soldiers go on daily patrols of dangerous roads in Saddam Hussein's hometown of Tikrit, where anti-U.S. insurgents have planted improvised explosive devices that have killed and wounded many U.S. troops. Aziz and the 15 engineers he employed to refit each of the vehicles are Iraqi Kurds, an ethnic group that had been long impressed (sic) under Saddam's Baath regime. But the Kurds in Iraq's north have enjoyed greater freedoms than most Iraqis since the 1991 Gulf War due to aerial protection from U.S.-led air forces. "I am happy to be working with U.S. soldiers because they brought freedom to Iraq and appreciate a quality ride," Aziz told The Associated Press. "If I can make it safer for them to do their work, then I am helping Iraq become safer."


A little shade-tree engineering of the HUMVEEs; some military traditions will never die.




Yeah, well, I still don't think the flames painted on the sides look military. But then, I'm old school...
Posted by: Super Hose || 01/12/2004 9:10:07 PM || Comments || Link || E-Mail|| [362 views] Top|| File under:
Iraqi riot for food
Ukrainian soldiers fired into the air Monday to disperse hundreds of Iraqis who rioted for jobs and food as a second southern Shiite Muslim city was rocked by unrest - a barometer of rising frustration with the U.S. led-occupation in a region of Iraq considered friendly to the Americans. Trouble started in Kut, 95 miles southeast of Baghdad, when about 400 protesters marched for a third straight day on a government building to demand jobs. Someone in the crowd threw a grenade at police and Ukrainian soldiers guarding the building, injuring four Iraqi policemen and one Ukrainian, according to Lt. Zafer Wedad. The Ukrainians then fired in the air to disperse the crowd, injuring one protester, Wedad said. He said the demonstrators hurled bricks at the building and trashed a post office in the city.
"A barometer of rising frustration"?! What the f--k is that?! I guess the fact that there are at least 400 unhappy people in the city of Kut means QUAGMIRE. Dammit--we'll never get 100% support like Saddam had! And what are those Ukrainians doing mucking up our unilateral war?! Argh!
Time for my meds...
Posted by: Dar || 01/12/2004 4:28:56 PM || Comments || Link || E-Mail|| [277 views] Top|| File under:
Town Clerk Brings Democracy to Iraq
Snips of the article. Upstate NY soldier


During

David J. Shenk's

assignment to Iraq with the 1982nd Forward Surgical Team, the Boston town clerk's compatriots spent most of their time at Camp Warhorse, waiting between the times when their services were needed. Shenk, meanwhile, drove a white sport utility vehicle into downtown Baqubah, where he went to work trying to help the provincial governor and assistant governor set up a government. "I felt safer in an SUV than in a Humvee, because a Humvee is more like a bull's-eye," said Shenk, who returned to Western New York in late November. "With a white SUV, you could blend right in."


With the NGOs, anyway. Those that are left...

It also beat sitting at the base, and it gave him a chance to use some of his skills from his day job back home to do a little nation-building. Shenk, who might be the only elected official in Erie County to serve in the Iraq campaign, said a chaplain friend had suggested that he talk with the chief civil affairs officer in his brigade, given his background. "I didn't even finish it," Shenk said of the interview, "and the colonel said, "I want you to come work for me.' There were some people who didn't have a tremendous amount of experience in government. In fact, none of the people I worked with had my number of years in government."


What about the guys waiting to get their blood pressure taken?

So Shenk, a sergeant in the Army Reserve, started commuting from the camp to Baqubah, running interference for the colonel in charge as U.S. officials tried to guide local officials in the province of Diyala toward creating a government...

The surgical team ended up treating captured Iraqis who were fighting the Americans after the local hospital refused to take them. "Once the hospital administrator heard they were the bad guys, he said, "If they shoot at Americans, I won't treat 'em. Don't bring 'em to my hospital,' " Shenk said. "So then we had to treat them."

Shenk said that he was tempted to volunteer to stay in Iraq to see the projects through but that when his company was scheduled to come home, he came. His wife, Polly, and his father, Gene, wouldn't have forgiven him if he hadn't, Shenk said. The reservist said that he had no regrets about the mission. "I may be an elected Democrat, but President Bush is my commander in chief, regardless of how I felt about us going over," Shenk said. "A lot of the reasons for us going over have been clouded, and the full answers will come out over time. But the fact that we're there now, we can't leave. That would be the worst thing to do. We've made a commitment." He added that "we need to stay in charge" until the mission is accomplished.
Posted by: Chuck Simmins || 01/12/2004 4:13:25 PM || Comments || Link || E-Mail|| [249 views] Top|| File under:
Senior Baath figure captured in Iraq
British and Danish troops have arrested a senior figure in ousted dictator Saddam Hussein's Baath party Monday, but there was no word on the name of the Baath member, they said.


Oh, right, just tease us.


Danish spokesman major Kim Gruenberger said he was unable to identify the man seized Sunday in a raid in the village of Shuwayj, near the southern city of Basra, but said he was involved in atrocities under Saddam's regime.


Yeah, that narrows it down.


"On Sunday morning, Danish and British soldiers arrested a former leader of the Baath party," Gruenberger said. "We do not have the name yet, but we know he was a senior leader behind terror cells in southern Iraq." Gruenberger said the detained man was suspected of involvement in attacks on Muslim Shiites after the end of the Persian gulf war in 1991.

Let's see who's left on the list of 55:
6. Izzat Ibrahim al-Duri LTG
7. Hani abd al-Latif al-Tilfah al-Tikriti COL, Director, Special Security Organization (SSO)
14. Sayf al-Din Fulayyih Hasan Taha al-Rawi LTG, Chief Of Iraqi Republican Guard (RG)
15. Rafi abd al-Latif Tilfah al-Tikriti MG, Director, Directorate Of General Security (DGS)
16. Tahir Jalil Habbush al-Tikriti LTG, Director, Iraqi Intelligence Service (IIS)
21. Rukan Razuki abd al-Ghafar Sulayman al-Nasiri Bg, Saddam's Senior Bodyguard/head-Tribal Affairs/inner Circle
36. Sabawi Ibrahim al-Hasan al-Tikriti, Presidential Advisor; Half Brother Of Saddam Husayn

Since they specified Senior Ba'ath party member, it may be one of these guys:

40. abd al-Baqi abd al-Karim al-Abdallah al-Sadun, Central Ba'ath Party Regional Command Chairman, Diyala Region
41. Muhammad Zimam abd al-Razzaq al-Sadun, Central Ba'ath Party Regional Chairman, Ninawah And Ta'mim Governorates
44. Yahya abdallah al-Ubaydi, Central Ba'ath Party Regional Chairman, Basrah Governorate
45. Nayif Shindakh Thamir Ghalib, Ba'ath Party Regional Chairman An-Najaf Governorate
48. Muhsin Khadr al-Khafaji, Ba'ath Party Chairman, al-qadisiyah Governorate
49. Rashid Taan Kazim, Central Ba'ath Party Regional Chairman, Anbar Governorate
54. Khamis Sirhan al-Muhammad, Ba'th Party Regional Chairman For Karbala Governorate

So many assholes to chose from.
Posted by: Steve || 01/12/2004 3:08:22 PM || Comments || Link || E-Mail|| [260 views] Top|| File under:
Update: Denmark Tests Chemical on Iraqi Shells
EFL slightly


Results are expected by the end of the week from a new series of tests to determine whether 36 shells found buried in the Iraqi desert contain a liquid blister agent. On Friday, Danish and Icelandic troops uncovered a cache of 120mm mortar shells, thought to be left over from the eight-year war between Iraq and neighboring Iran, which ended in 1988. Preliminary tests on the plastic-wrapped but damaged shells showed they contained a liquid blister agent. The shells were found near Qurnah, north of the southern city of Basra, where Denmark's 410 soldiers are based.

Initial tests by field troops are designed to favor a positive reading, erring on the side of caution to protect soldiers. More sophisticated tests are often necessary. Members of the Iraqi Survey Group, a U.S.-led group of intelligence analysts, interrogators and translators, were expected to arrive in Qurnah late Monday for more testing, said Maj. Kim Gruenberger of the Danish Army Operational Command. Gruenberger told The Associated Press that the second round of testing could begin Tuesday. "We hope to get results as soon as possible. A good guess is at the end of week," he said. Before the war, the United States asserted that Iraq still had stockpiles of mustard gas, a World War I-era blister agent that is stored in liquid form. The chemical burns skin, eyes and the lungs.


Lung blisters are a nasty way to drown.


U.S. intelligence officials also claimed Iraq had sarin, cyclosarin and VX, which are extremely deadly nerve agents. In the weeks after the Iraq war, the U.S.-led coalition found several caches that tested positive for mustard gas but later turned out to contain missile fuel or other chemicals. Other discoveries early in the U.S.-led occupation turned out to be old caches that had already been tagged by United Nations inspectors and were scheduled for destruction. In October, Dutch marines found several dozen artillery shells dating from the 1991 Gulf War in the southern Iraqi town of Samawah, but the shells contained no biological or chemical agents. In April, U.S. troops found a dozen 55-gallon drums in an open field near the northern Iraqi town of Baiji. Preliminary tests found possible evidence of the nerve agent cyclosarin and a blister agent that could be mustard gas, but later tests found that the contents were not chemical weapons.


Because Iraq is so militarized, some of these weapons will be found accidently years down the road.
Posted by: Super Hose || 01/12/2004 1:53:11 PM || Comments || Link || E-Mail|| [225 views] Top|| File under:
Support for insurgents waning
The explosion Friday rocked the dusty blue bus, sending tattooed tribeswomen to the floor in a swirl of fringed scarves and screams. They were leaving town for a shopping trip to Baghdad, about 35 miles east, when insurgents apparently bombed a nearby American military checkpoint. None of the women was injured, but the blast destroyed the last vestige of their support for the guerrillas who make Fallujah the most consistently troublesome city for the U.S.-led coalition. "Now you see how it feels, how we have to jump and duck when we hear explosions," Samia Abdullah, a 45-year-old Fallujah resident, told a Knight Ridder reporter on the bus. "Day and night, we are afraid, and we are tired of it. I can no longer feel proud of the resistance. They have made these bombings our everyday life."

Such disdain for anti-American attacks is a new phenomenon in Fallujah, where violence in recent weeks included two deadly attacks on U.S. helicopters, frequent grenade assaults on convoys, roadside bombs that blocked traffic for hours and the brazen drive-by shooting of two French contractors whose car broke down on a road leading to the town. The celebrations that followed such attacks in the early days of the occupation are becoming more rare, several residents said, and martyrdom no longer seems noble when it means upturning the lives of ordinary Iraqis. "I'm against the resistance now, and I'm not afraid to say it," said Mahmoud Ali, 25, who was tending a roadside soda stand. "I can bring you a dozen friends who say the same thing. I wish the attacks would stop. It's affecting our whole stability, our whole life."

Fallujah residents took advantage of Friday's sunshine to wash their cars, sweep their courtyards and treat their families to lunch at the city's nicest kebob restaurant. But, as often happens, those simple joys were overshadowed by the sounds of gunfire and the shouts of American soldiers who twice came under attack while sweeping a main street for hidden explosives. "We need a strong hand to deal with those people," said Moussa Hasnoui, an Iraqi police officer who was turning cars away from a road where a rocket-propelled grenade interrupted a U.S. convoy Friday. "Overall, the situation is good and, God willing, it will continue to improve. But it can't unless we get rid of the rebels."
Posted by: Chuck Simmins || 01/12/2004 12:20:56 PM || Comments || Link || E-Mail|| [247 views] Top|| File under:
U.S. still investigating reports that WMD were shipped out of Iraq
The White House has for now put to rest reports that Iraqi weapons of mass destruction were smuggled out of the country by way of Syria in the months before the U.S. began its assault on the regime of

Saddam Hussein

. However the language used by National Security Adviser Condoleezza Rice on Friday made clear that the administration is still investigating the reports. "We're going to follow every lead on what may have happened here," Ms.Rice said.


"And if we find out that we're wrong, someone's gonna be sorry!"


Rice said the United States has not obtained what she termed credible and firm evidence that Iraqi WMD was smuggled to Syria in the weeks prior to the U.S.-led war in March 2003. Last year, the U.S. intelligence community said it had suspicions of such smuggling activities. "Any indication that something like that happened would be a very serious matter," Ms. Rice said on Friday. "But I want to be very clear: We don't, at this point, have any indications that I would consider credible and firm that that has taken place. But we will tie down every lead."


"And then we will tie down Baby Assad."


The Bush administration issued the assessment Friday as the United States withdrew thousands of government personnel authorized to search for WMD in Iraq. After nine months of efforts, the American team did not find biological, chemical or nuclear weapons. The National Security Advisor's assessment differed with that of the National Imagery and Mapping Agency, renamed the National Geospatial-Intelligence Agency. Agency director Lt. Gen. James Clapper, responsible for mapping and satellite images and analysis for the intelligence community, said the United States monitored a series of suspicious Iraqi vehicle convoys in late 2002 and early 2003 that could have been transporting WMD. "We certainly feel there were indications of WMD activity," Clapper said in a briefing on Oct. 28.


Yeah, what about that?


Last week, Syrian opposition sources identified Iraqi WMD arsenals in Syria. The sources said the Iraqi nonconventional weapons were stored in Syrian Air Force facilities in the central part of the country.


Since moved.


"I don't think we are at the point that we can make a judgment on this issue. There hasn't been any hard evidence that such a thing happened. But obviously we're going to follow up every lead and it would be a serious problem if that, in fact, did happen."


Bashir, you might want to remember what GWB does when he decides he has a serious problem.
Posted by: Steve White || 01/12/2004 11:50:43 AM || Comments || Link || E-Mail|| [246 views] Top|| File under:
Baathists Hold "Come to Jesus" Meeting
High-ranking members of the Baath Party renounced party affiliation today at a meeting in Tallafar in northwestern Iraq while fellow Iraqis and leaders from the 101st Airborne Division (Air Assault) witnessed. In addition to renouncing their Baath Party affiliation, the officials turned in weapons to Col. Michael Linnington, commander, 187th Infantry Regiment [sic], and Lt. Col. Christopher Pease, commander, 1st Battalion, 187th Infantry Regiment, who handed the weapons over to local police. More then 120 AK-47s and three machine guns were handed in. That brings the total number of weapons collected by 3rd Brigade Combat Team (BCT) to 719 AK-47s, four rocket-propelled grenades (RPGs), 30 RPG rounds, 15 hand grenades, two mortars and more than a thousand rounds of ammunition. All of the weapons collected will be given over to Iraqi Police and the Iraqi military for use in maintaining security, said the Tallafar chief of police. "These weapons will be used for the future security force of this country," Linnington said. "The goal is Iraq for Iraqis."
Posted by: Chuck Simmins || 01/12/2004 10:07:46 AM || Comments || Link || E-Mail|| [259 views] Top|| File under:
U.S. Troops Kill Seven Fuel Thieves in Iraq
U.S. troops killed seven men in a gun battle with an armed gang trying to steal fuel from a pipeline near the Iraqi town of Samarra, a U.S. army spokesman said Monday. An Iraqi citizen led U.S. troops late Sunday to a group of about 40 thieves men, armed with AK-47 assault rifles, who were trying to siphon fuel from a stretch of pipeline 11 miles north of Samarra, Sergeant

Robert Cargie

of the 4th Infantry Division told reporters in Tikrit. The bandits, who had between 10 and 15 trucks, shot at the soldiers as they came forward to capture them, he said.
"You'll never take us aliv...Ouch!"
"Nice shooting, Sarge."
The troops returned fire with rifles and a 125 mm cannon on a Bradley fighting vehicle, killing seven of the thieves.


Unless they've seriously up-gunned the Bradley, that should be a 25mm chain gun or the 12.5mm (50 cal) machine gun.


"Three fuel trucks and one transport truck were destroyed," Cargie said. He said the thieves did not succeed in breaching the pipeline.
Posted by: Steve || 01/12/2004 9:37:42 AM || Comments || Link || E-Mail|| [252 views] Top|| File under:
Attacks down 22% since Saddam's capture
I think that the Baathists splitting into 3 groups is probably part of this as well - they're too busy killing each other right now in the power struggle over who gets to succeed Sammy as the new Maximum Leader ...


Attacks against coalition forces in Iraq have dropped 22% in the four weeks since Saddam Hussein's capture, military records show. U.S. military officers say the decline in attacks, after months of growing intensity, is the first proof that Saddam's capture and recent U.S. offensives have dampened, but not eliminated, resistance to the occupation. The average number of daily attacks fell to 18 in the four weeks since Dec. 14, when the coalition announced that Saddam had been captured the day before. In the four weeks before Saddam was found, attacks averaged 23 a day. During the same periods, U.S. combat injuries dropped only slightly, from 233 in the four weeks before Saddam's capture to 224 in the four weeks after. And the attacks remain deadly: 22 troops killed from Nov. 16 through Dec. 13 and 31 in the comparable period Dec. 14- Jan. 10. But the figures for deaths do not include the 17 U.S. soldiers who died Nov. 15 when two helicopters crashed in the city of Mosul.

U.S. military officers say they are optimistic they are close to breaking the resistance. "We are winning this fight," said Brig. Gen. Mark Hertling, assistant commander of the 1st Armored Division, responsible for security in most of Baghdad. But Hertling and other military officials also warn that the insurgency is not over. A preliminary investigation indicated that a U.S. Black Hawk helicopter that crashed Thursday near Fallujah, about 30 miles from Baghdad, was hit by ground fire. All nine U.S. soldiers on board died.

Insurgents have harried the U.S.-led coalition and its Iraqi allies since President Bush declared major combat over on May 1. A review of coalition records that list daily assaults from Oct. 30 to Jan. 10 shows guerrilla activity peaked in November at an average of 29 attacks per day. The single worst day: Nov. 11 with 50. Attacks began falling off when U.S. forces launched offensives based on improved intelligence in December. The decline accelerated with Saddam's capture. The reports are compiled from U.S. and coalition military units across Iraq. Among the factors U.S. and Iraqi officials say helped cut the number of attacks:
• Saddam's capture ended hopes that he might reclaim power. Though Saddam was not believed to be coordinating the attacks, the inability to capture him caused some Iraqis to believe he might return.

• Offensives that started before Saddam was caught led to the death or capture of leaders and disrupted guerrilla financing and weapons supplies.
Posted by: Dan Darling || 01/12/2004 8:44:47 AM || Comments || Link || E-Mail|| [254 views] Top|| File under:
U.S. Using Turkey Base for Troop Changes
The American military has begun using an air base in southern Turkey for a massive rotation of troops in and out of Iraq, a U.S. official told The Associated Press on Sunday, in a sign of improved U.S.-Turkish relations.


This makes good sense.


Turkish permission to use its Incirlik air base marks a sharp contrast to last year, when the country - opposed to the invasion to oust

Saddam Hussein

- refused to allow U.S. troops on its territory for the war against its southern neighbor. It also comes as NATO ally Turkey is increasingly eager to win favor with the United States amid concerns over Iraqi Kurdish demands for greater autonomy in oil-rich northern Iraq. Turkey, and neighbors Syria and Iran, fear Iraqi Kurds might eventually push for independence and bring instability to their borders.


Guess the bombings in Istanbul woke the Turks up. They aren't going to get in the EU, the French screwed them, and al-Q will try to kill them anyway.




I'm a really crummy chess player, but I could see all this in March. Why couldn't Recep?

Prime Minister Recep Tayyip Erdogan is expected to raise Turkey's concerns about Iraq during talks with President Bush in Washington later this month.


Sure, talk away.


The use of Incirlik helps the United States as it deals with the largest movement of troops in decades. In a sign of Incirlik's continued significance, the U.S. military recently started using the base to transport soldiers out of Iraq and "a large number" of troops were expected to pass through the base in the coming months. Foreign Minister Abdullah Gul said Friday there was "nothing new" at the base but said Incirlik "has been used and will be used, because the transportation of certain soldiers is more secure through Incirlik." U.S. forces had based some 50 warplanes at Incirlik after the 1991 Gulf War to patrol a no-fly zone over northern Iraq. But the U.S. withdrew its forces last year as tension escalated between Washington and Ankara.


Since we found better uses for them elsewhere.


Since the Iraq war's end, Turkey has again agreed to open Incirlik and other sites to the U.S.-led coalition for logistical support as part of efforts to improve ties with Washington. The 1,400 U.S. soldiers at Incirlik - half as many as before the war - have been supporting the Iraq operation with tankers to fuel aircraft in Iraq and by delivering supplies to Iraq. The base has also occasionally sent U.S. troops to help support the Iraq mission, he added. During a visit to Ankara last month, U.S. Undersecretary of State Marc Grossman said the U.S. military wanted to continue using Incirlik as it realigns American troops and bases to better respond to new threats such as terrorism. The realignment is likely to close or scale down many of the permanent bases set up in Germany and other NATO nations to face the Soviet threat.


Only works if we and the Turks again see eye-to-eye on everything. Bet Bush and Erdogan have an interesting conversation.
Posted by: Steve White || 01/12/2004 12:52:07 AM || Comments || Link || E-Mail|| [237 views] Top|| File under:
Southeast Asia
Thai police arrest six visa-overstayers
Let's play "Spot the clue".


Six foreign tourists staying on Thailand's backpacker mecca Khao San Road were arrested Sunday for overstaying their visas in a crackdown that also saw 13 Thai guesthouse owners fined. Deputy immigration commissioner Pongsapat Pongcharoen told AFP the tourists, including at least four Nigerians, would be fined and faced deportation after spot checks by police at the scores of guesthouses along the famed road.


Nigerian backpackers, huh? Nigerians have been in the news a lot lately, and not in a good way.


He could not immediately confirm where the other nationals were from.


Or if any turbans were found in their backpacks.


As part of the crackdown, which Pongsapat said would be expanded to other tourist spots across the country, police also fined 13 guesthouse owners for failing to report the names and numbers of foreign guests staying with them. "If we didn't have this law, we would not be able to know where tourists were after they entered the country," he told AFP. "How could we find them if something happened?"


"How could we ID their bodies if they blew themselves up?"
Posted by: Steve || 01/12/2004 10:25:40 AM || Comments || Link || E-Mail|| [253 views] Top|| File under:
Police Arrest Suspected Leader of JI Cell in Malaysia
Police have arrested an alleged leader of a Malaysia cell of a regional al-Qaida-linked terror group who had been on the run since late 2001, a government official said Monday. Khaidir Hadran, 38, was arrested Sunday morning in Temerloh town in central Pahang state, the official told The Associated Press. Khaidir led a Jemaah Islamiyah cell in Pahang. The official declined to say if Khaidir was suspected in any specific plots. "Police hope to gather vital information from him on the activities of Jemaah Islamiyah in Malaysia," the official said.


"Pliers - check, trucheons - check, coffee - check. OK, bring him in."


The official said Khaidir was one of several suspects who evaded authorities during the crackdown launched in 2001. He recently reappeared in Pahang. It was not immediately clear why he came out of hiding. Yap Swee Seng, an official with the human rights group Suaram, said Khaidir's wife had reported his arrest to the group and said that she was with him when he was arrested by plainclothes police officers on Sunday. He was being held under the Internal Security Act, which allows for detention without trial indefinitely.
Posted by: Steve || 01/12/2004 9:24:44 AM || Comments || Link || E-Mail|| [242 views] Top|| File under:
Sulawesi cafe boom likely a personal feud, per Indonesian police
Indonesian police are investigating whether the weekend bombing of a karaoke bar on Sulawesi island that killed four people was the result of a personal feud.


Oh, probably. I remember one time, I got into it with Hotdog Frank, arguing over whether I'd paid for my fries. Why, I took out an entire city block in that little dispute...

General Dai Bachtiar said it was too soon to link the Saturday night blast in southern Sulawesi to the October 12, 2002, Bali bombings and last year's attack on the J.W. Marriott Hotel in Jakarta. "The modus operandi and the type of bomb are different," he told reporters in Jakarta.


"But since they all targeted happy, smiling people, it was probably Islamists..."

Parts of Sulawesi island were wracked by violence between Muslims and Christians in 1999 and 2000 that killed 1,000 people. However, the south of the island has remained largely peaceful. "We are analyzing whether it was an act of personal revenge," said Bachtiar. "But whatever the cause, it was an act of terrorism." Previous blasts at Indonesian nightclubs, where prostitution and drug dealing are rife, have been blamed on disputes between gangsters that control the establishments. Police have questioned 15 witnesses to the blast at a popular bar on the outskirts of Palopo town. Officers say the bomb — described as a low-explosive device — was placed under a table in the bar. On Monday, a team of forensic experts from Jakarta were sifting through the debris at the site of the bombing, deputy local police chief Major Wisnu Widarto told The Associated Press from the scene. He said officers were searching for two men who were seen leaving the bar on a motorbike shortly before the blast, but declined to say they were suspects.
Posted by: Dan Darling || 01/12/2004 12:22:23 AM || Comments || Link || E-Mail|| [240 views] Top|| File under:
Malaysia arrests suspects in Thai arms depot attack
Authorities in Malaysia are said to have arrested several Thais in the country for their suspected role in the deadly January 4 raid on an army depot in southern Thailand. The suspects rounded up in northern Malaysia were being interrogated by Malaysian officials, a local Malaysian newspaper quoted Malaysian Home Ministry Secretary Abu Zahar Isnin as saying. The suspects would be handed over to Thai authorities if their involvement in the raid was confirmed. He didn't say how many people had been arrested or give other details of the group.

Malaysian officials have vowed to boost security along its border with Thailand following the recent series of attacks, because of fears the attackers could flee back into Malaysia. Officials have blamed the attacks on Muslim insurgents. To tackle the problem of insurgency at its roots, Thai Prime Minister Thaksin Shinawatra said on Sunday that the government will look into the issue of whether Muslim schools are breeding grounds for extremists. Speaking to reporters in Pattani, Thailand, Mr Thaksin also said that he expects positive developments soon in the hunt for the armoury attackers.
Posted by: Dan Darling || 01/12/2004 12:12:45 AM || Comments || Link || E-Mail|| [233 views] Top|| File under:
Terror Networks
Al Qaeda Threatens to Nuke New York on February 2
The banner headline spread across the front page of Il Giornale, the respected Milan daily reads: "Al Qaeda: We will destroy New York within 35 days. Threat on the Internet. Countdown begins." The threat was contained in a video clip featured on a web site associated with the fundamentalist terror group. It announced al Qaeda plans to destroy New York in a nuclear blast on February 2. Il Giornale claims the FBI blocked and removed the web site. The video clip showed three possible scenarios:
1. A bomb or giant fireball from the skies that will cover the metropolis with a radioactive cloud.

2. A storm of radioactive clouds that will topple skyscrapers one by one, along with the Statue of Liberty and Brooklyn Bridge.

3. An explosion on board a charter aircraft that will cause a radioactive cloud to spread over the city.
The video clip was accompanied by large, red-lettered Arabic captions saying: "If God wills it, the end of America is near."


If the turbans are really unlucky, they'll succeed in bringing that off. Then we'll kill them like dogs wherever we find them. Then we'll kill their dogs.
Posted by: Yosemite Sam || 01/12/2004 3:49:45 PM || Comments || Link || E-Mail|| [371 views] Top|| File under:
Stuart Harrison says terror war could go on for 50 years
MSH (Made shorter with a hatchet)


Security forces on both sides of the Atlantic have been forced to reassess their way of working following the 11 September terror attacks on the US. Attending a Las Vegas terrorism conference sponsored by the US Government, Superintendent Stuart Harrison told attendees, "this is bigger than everything we have ever imagined before", he said, "we are in this for the long run. It will be 35 to 50 years before we get it cracked." Superintendent Harrison, Counter Terrorist Police Military Liaison Officer for the Association of Chief Police Officers, outlined how the UK had reorganised its counter-terrorism efforts in the face of what he described as a new threshold of threat. Underlining the degree of danger, Superintendent Harrison said that there had been 558 arrests in connection with Islamic terrorism in the last year.


We haven't seen reports on nearly that number, have we?

We are fairly certain there are SAM 7 [anti-aircraft missiles] within the UK with al-Qaeda cells waiting for an opportunity to use them. Suicide attacks are inevitable," he said. "We are seeing UK being attacked overseas but it is by no means certain we will avoid an attack for very long." He added that police had already found belt bombs being manufactured in Britain. "We need to understand who we are fighting against, develop our technology and most of all have the people who are skilled at dealing with the threat," said Superintendent Harrison.


He doesn't pull any punches.




But much of the rest of the Brit government does. See the above post on Kilroy. The enemy is as much PC (and I don't mean "patrolling constable") as it is terrorism.
Posted by: Super Hose || 01/12/2004 11:44:09 AM || Comments || Link || E-Mail|| [362 views] Top|| File under:
Korea
U.S. Is Korea's Adversary?
At least there's one sane person left in Korea


A recent survey asked people which country they believes most threatens Korea's security. 33 percent named North Korea, and 39 percent named the United States. Among people in their twenties, 58 percent said the U.S. was the bigger threat, while only 20 percent cited the North. If we were to act upon the results of that survey, then the U.S. should be considered the Republic of Korea's main adversary, instead of North Korea.


Let's get the hell out, then. "Reunification" will come, and the Kim dynasty will have more land and more people to run into the ground. No skin off my fore...

This utterly amazing perception of our security situation by the people could, in certain circumstances, have frightful results.


Want to see what our back looks like? Want to see our favorite finger?

Diplomacy and security are areas of specialty, but they nevertheless work within the range of what is permitted by the people's understanding of events and how they feel about them. History is full of episodes where countries have made poor diplomatic judgments, such as the choosing of allies and adversaries, and found their very existences threatened. We experienced a similar unfortunate turn of events one hundred years ago. The North Korean Workers' Party platform supersedes the North's constitution, and it calls for the communization of the South.


A mere technicality. I'm sure they don't really mean it.

Of the North's more than one million regular forces, two thirds are forward deployed in a attack posture. The North is developing nuclear arms. Despite this, when it comes to the North Korean nuclear issue the government and various areas in our society have continued to unilaterally call for the U.S. to exercise self-restraint, instead of calling for the North to changes its ways.


They're not responsible for their own actions, right? Normally, that would make them either childish or insane. Quick now, which is it?

The airwaves are flooded with programs inciting anti-American sentiment, but it has become truly hard to find anything discussing the threat that is North Korea, from the perspective of security. In classrooms of all grade levels, the North is described as an object of reconciliation and cooperation, while the United States is always portrayed as belligerent.


When the last American troop's sailed away from the smell of kimchi forever, you can work that out, can't you? 1951 won't come again.

Many people are dumbfounded by these survey results, which can be said to be the necessary result of the unilateral direction of the comments and actions of our society's learned individuals. Part of the reason for these mistaken views of the younger generation is the interpretation of history that is the backlash response of those who oppressed under the authoritarian regimes of the past. This deranged state of public opinion probably will not figure itself out easily, as some of the most representative figures of the same interpretation of history are honored as friends of the current government or social elders. But unless we set the people's security consciousness straight by making the right choices of ally and adversary, there can be no telling when this country will find itself at a serious crossroads.


More importantly, it might find itself there alone.
Posted by: tipper || 01/12/2004 9:53:40 PM || Comments || Link || E-Mail|| [384 views] Top|| File under:
Home Front
Lid Blown Off O'Neill/Suskind Hoax
Everyone is linking to this story on the net


Laurie Mylroie sent out an email about Paul O'Neill's appearance on 60 Minutes last night; she notes what appears to be a major error in Ron Suskind's book, which casts doubt on the credibility of both Suskind and O'Neill. Here is the key portion of Mylroie's email:
"In his appearance this evening on '60 Minutes,' Ron Suskind, author of The Price of Loyalty, based to a large extent on information from former Secretary of the Treasury Paul O'Neill, made an astonishing, very serious misstatement.

"Suskind claimed he has documents showing that preparations for the Iraq war were well underway before 9-11. He cited—and even showed—what he said was a Pentagon document, entitled, 'Foreign Suitors for Iraq Oilfield Contracts.' He claimed the document was about planning for post-war Iraq oil (CBS's promotional story also contained that claim): http://www.cbsnews.com/stories/2004/01/09/60minutes/printable592330.shtml

"But that is not a Pentagon document. It's from the Vice-President's Office. It was part of the Energy Project that was the focus of Dick Cheney's attention before the 9/11 strikes.

"And the document has nothing to do with post-war Iraq. It was part of a study of global oil supplies. Judicial Watch obtained it in a law suit and posted it, along with related documents, on its website at: http://www.judicialwatch.org/071703.c_.shtml Indeed, when this story first broke yesterday, the Drudge Report had the Judicial Watch document linked (no one at CBS News saw that, so they could correct the error, when the show aired?)"
What Mylroie says about the "Foreign Suitors" document is correct. The Judicial Watch link still works as of this morning, and as you can easily see, the document, dated March 5, 2001, has nothing to do with post-war planning. It is merely a list of existing and proposed "Iraqi Oil & Gas Projects" as of that date. And it includes projects in Iraq by countries that obviously would not have been part of any "post-war" plans of the Bush administration, such as, for example, Vietnam. So Suskind (and apparently O'Neill) misrepresented this document, which appears to be a significant part of their case, given that Suskind displayed in on 60 Minutes. It would not be possible for anyone operating in good faith to represent the document as Suskind did.

But the truth is even worse than Mylroie pointed out in her email. The CBS promo linked to above says that this document "includes a map of potential areas for exploration. 'It talks about contractors around the world from, you know, 30-40 countries. And which ones have what intentions,' says Suskind. 'On oil in Iraq.'" True enough; there is a "map of potential areas for exploration" in Iraq here.

But what Paul O'Neill and Ron Suskind don't tell you is that the very same set of documents that contain the Iraq map and the list of Iraqi oil projects contain the same maps and similar lists of projects for the United Arab Emirates and Saudi Arabia! When documents are produced in litigation (in this case, the Judicial Watch lawsuit relating to Cheney's energy task force), they are numbered sequentially. The two-page "Iraqi Oil Suitors" document that Suskind breathlessly touts is numbered DOC044-0006 through DOC044-0007. The Iraq oil map comes right before the list of Iraqi projects; it is numbered DOC044-0005. DOC044-0001 is a map of oil fields in the United Arab Emirates. DOC044-0002 is a list of oil and gas development projects then going on in the United Arab Emirates. DOC044-0003 is a map of oil fields in Saudi Arabia. DOC044-0004 is a list of oil and gas projects in Saudi Arabia. So the "smoking gun" documents that Suskind and O'Neill claim prove that the administration was planning to invade Iraq in March 2001 are part of a package that includes identical documents relating to the United Arab Emirates and Saudi Arabia. Does Paul O'Neill claim the administration was planning on invading them, too? Or, as Mylroie says, was this merely part of the administration's analysis of sources of energy in the 21st century? There is only one possible conclusion: Paul O'Neill and Ron Suskind are attempting to perpetrate a massive hoax on the American people.
Posted by: tipper || 01/12/2004 9:27:27 PM || Comments || Link || E-Mail|| [345 views] Top|| File under:
Africa: North
Libya Postpones Trial Of Bulgarian Medics
A Libyan court on Monday postponed the trial of six Bulgarian medics accused of intentionally infecting more than 400 children with the AIDS virus. Nine Libyan medics also are on trial, charged with negligence. The verdicts — and possible sentencing — could come when the trial resumes Jan. 26, said the officials. International observers are monitoring the trial in the coastal city of Benghazi, where the Bulgarians — five nurses and a doctor — were employed at a hospital when arrested in February 1999. Prosecutors have demanded death sentences, accusing the Bulgarians of intentionally infecting the children with HIV-contaminated blood as part of an experiment to find a cure for AIDS. Twenty-three of the children reportedly have since died of AIDS. Initially Libya claimed the infections were part of a conspiracy by the CIA and Israeli intelligence but has since backed away from those allegations.


And now we're down to Bulgarian intelligence?

All six medics have pleaded innocent, and experts for the defense have argued poor hygiene likely led to the contamination. Bulgaria has asked Libya to let international experts investigate the case and testify in the trial. According to a Bulgarian radio report Monday, the court granted a request by defense lawyers to submit a new expert assessment at the next hearing. The Bulgarians hope Libyan leader Muammar Gadhafi will pardon them as part of his newly emerging effort to make peace with the West. The trial is nearing its end as Gadhafi seeks to end decades as an international pariah. The Bulgarians were in prison until September 2002, when a high tribunal in the Libyan capital, Tripoli, acquitted them of conspiracy charges and handed the case over to an ordinary criminal court. Since then, the six have been under house arrest. They have complained of severe torture during police interrogation, saying they were jolted with electricity, beaten with sticks and repeatedly jumped on while strapped to their beds. Two of the women said they were raped.


Looks like that "joining the international community" stuff still needs work...
Posted by: TS || 01/12/2004 7:57:11 PM || Comments || Link || E-Mail|| [238 views] Top|| File under:
Africa: West
BBC: Clear the air Ivory Coast talks
The rebels had withdrawn from the government, accusing President Laurent Gbabgo of not implementing peace accords. The country has been divided between north and south - between rebels and national army - since September 2002.


Between the guys with turbans and everybody else, coincidentally...

The talks will also involve the prime minister, and will discuss calls for a number of controversial referendums.


- I'm drawing a blank here. I can't think of a referendum that was not controversial.


At the weekend, a senior Ivorian army figure urged politicians to take the pursuit of peace seriously and "stop playing with people's destinies and lives". Lieutenant Colonel Kone Madi, who works closely with the chief of staff, said that the army did not want to fight anymore but that politicians had not yet shown a real desire for peace. "The politicians will be obliged to follow us, as there is no other solution if we are to get out of this war," he told the BBC's Focus on Africa programme.


I don't fully understand, but I think he is saying that the politicians can not fight a war without some armies participating - maybe has found the elusive secret of peace. Lokk for Dennis Kucinich to quote Col Madi.


He also said he felt a call from UN Secretary General Kofi Annan for the Security Council to approve the sending of an additional 6,000 more peacekeepers was not enough. Mr Annan said the forces should only be deployed if all parties involved in the conflict had made sufficient progress towards peace by early February.


Deploy forces only if peace is at hand. That's pretty non-intuitive.


There are already 5,500 French and West African troops monitoring a shaky peace deal, but Colonel Madi said that the total figure was still several thousand short of what was required.


Compared to this quagmire, NATO seems to be moving along pretty quickly in Afghanistan.


Last week, military figures in the Ivory Coast reached agreement on how a disarmament and demobilisation programme could go ahead.


You first.


Elections are set for October 2005.


Hey, how come the UN gets to hold off for another year while the coalition has to take care of business on the fly?
Posted by: Super Hose || 01/12/2004 5:21:39 PM || Comments || Link || E-Mail|| [242 views] Top|| File under:
Korea
Kim Jong Il Urges Food Production Boost - stresses vitamins available in paper products
EFL


North Korea's leader Kim Jong Il has urged his country's farms to boost food production, following a World Food Program warning that 4 million North Koreans are at risk of malnutrition because of a drop in international aid. The leader's appeal, carried as front-page news Monday in the communist nation's official Rodong Sinmun newspaper, came just weeks after the U.S. State Department announced it would send about 60,000 tons of food to the North to help avert starvation. On Friday, the European Commission's Humanitarian Aid Office said it would chip in another $6.42 million in emergency nutritional aid for children in nine North Korean provinces. According to the North Korean report, also carried by the official KCNA news agency, Kim on Sunday inspected a food processing plant under construction and talked with the soldiers building the plant. Some parts of the facility were already in operation.


They are standing by and awaiting actual food to process.


Kim called for an increase in production at poultry and fish farms across the country, to provide North Koreans with an "affluent diet as early as possible," KCNA reported. Kim did not directly refer to his country's food shortages as he submits his sushi order to his private chef. As North Korea grapples with food shortages and seeks international donations, it recently announced that it overspent its military budget last year by 0.5 percent.


Glad our food shipments are continuing to provide him with budget relief.
Posted by: Super Hose || 01/12/2004 4:58:37 PM || Comments || Link || E-Mail|| [344 views] Top|| File under:
Africa: North
GSPC supremo sez he's gonna kill 'em all
The Arabic-language daily Al-Hayat published an interview with Nabil Sahrawi, also known as Abu Ibrahim Mustafa, a leader of the Salafi Group for Dawa and Fighting in Algeria. This group has been linked with Al-Qaeda. Prior to publication, the interview, which is Sahrawi's first, was posted on Islamist websites. At the beginning of the interview, Sahrawi tells about his organization, which was founded in early 1999, and states that it supplanted the Armed Islamic Group.


When last heard from, they were down to 30 guys, living out of a '59 Ford station wagon...

According to Sahrawi, his group was formed after the Armed Islamic Group was taken over by Antar Zouabri, who diverted it from its previous path. The following are excerpts from the interview:
Question: 'In Algeria, there was a great debate over the question of who is behind the massacres of innocents. Is there an answer to the well-known question in Algeria of who is killing whom?'
Sahrawi: 'The Salafi Group for Dawa and Fighting thinks that the Algerian people is a Muslim people which according to religious law must not be harmed, in blood or property, and that anyone who kills it or plunders its property is carrying out something that Allah has forbidden. The massacres of innocent and defenseless people are abhorrent crimes to which no Muslim who attests 'There is no God but Allah and Muhammad is the Messenger of Allah' can agree.' There are two types of people who carry out massacres: The first type are [the members] of [Antar] Zawabiri's [Antar Zouabri] group, who accuse [society] of unbelief, and they are like the Khawarej, and they barely exist in the field. The second type is the [Algerian] regime, which stands behind most of the massacres. There are some motives causing the regime to carry out these massacres, including intimidating the people in order to prevent them from supporting the Mujahideen...

Question: 'Several times, the Algerian press has revealed contacts between your group and the regime. What is the extent of the truth of these reports? Does the Salafi Group for Dawa and Fighting believe in a solution by means of negotiation and dialogue with the regime?'
Sahrawi: 'The rulers of the Muslim lands today are a gang of apostates [and] criminals, the most evil creatures created on the face of the earth, whose crimes are known to all, and they are a paradigm of treachery, deceit, misleading, and repression. How many commitments have they given their people, only to then fill their graveyards and prisons with them? They have replaced Sharia law, and they rule Muslims with the laws of Europe and America. They have shed blood and violated the religious prohibitions. They have wasted the property of the Muslims on forbidden things. All that interested them was their bellies and their enslavement to the West. They are not [protected] by any pact. Anyone who wants a lesson [on the results] of dialogue with the apostates, let them learn the lesson of the Muslim Brotherhood in Egypt, the lesson of the Islamic Front of Salvation in Algeria ... and so on. The Salafi Group for Dawa and Fighting is fighting the regime in Algiers because of its unbelief and apostasy... Fighting the apostates takes precedence over fighting others from among the original infidels, and the punishment of the apostates is harsher than that [of the original infidels], both in this world and in the hereafter. Pacts must not be formed with these rulers; they must not be given security; there must be no reconciliation with them, and there must be no truce with them. We will accept from them either repentance or the sword...

Question: 'Some see your most recent communiqué as an announcement of allegiance to the Al-Qa'ida organization. What do you think about Sheikh Osama bin Laden? What is the truth about your connection to Al-Qa'ida and the other Jihad organizations in the world?
Sahrawi: '... Our connection to Al-Qa'ida and the other Jihad organizations in the world is based on two things:'

First, the operation of the Salafi Group for Da'wa and Fighting in the realm of preaching and Jihad is an operation integrated with that of the other groups, because as noted in the [organization's] charter ... the Salafi Group for Dawa and Fighting is a phased means aimed ultimately at establishing a group of Muslims - the Caliphate - and it sees this as a sacred goal that all Muslims must strive to attain...


Second, one of our goals is also to educate the Muslims about the principle that loyalty to Islam and to the Sunna must take precedence over loyalty to all the other frameworks... The Muslim is the brother of the Muslim, even if their countries are distant from each other. Every Muslim is entitled to the support [of other Muslims]... We support those who support Allah, His Prophet, and the believers, and we act with hostility towards those who act with hostility towards Allah and His Prophet, even if he is from among the closest of the close.

Question: 'After the September 11 raid, America put you on the list of organizations it is fighting. What is your response to this?'
Sahrawi: 'We classified ourselves even before America classified us. The world is divided into two parts: the part of belief, and the part of unbelief and falsehood. There is no third part. Anyone who desires Islam and a regime in accordance with the Quran is classified by the infidels on their list of enemies and opponents... Anyone who says 'There is no God but Allah and Muhammad is the Messenger of Allah,' is on this list, and his turn will come, whether he is armed or not...

Question: 'Is there a final message you want to send to the Algerian Muslim people in these difficult times...?'
Sahrawi: 'The conflict in the world today is a conflict between belief and unbelief. The war in Palestine, in Afghanistan, in Iraq, in Algeria, in Chechnya, and in the Philippines is one war. This is a war between the camp of Islam and the camp of the Cross, to which the Americans, Zionists, Jews, their apostate allies, and others belong. The goal of this war, which they falsely called a war on terror, is to prevent the Muslims from establishing an Islamic state whose regime will be in accordance with the Quran and the Sunna of the Prophet, and which will constitute a source of pride and strength for the Muslims. America and its allies the Jews, the Christians, and the apostates will not cease their war on Islam before they remove the last Muslim from his religion and bring him into apostasy. We must be wary of this terrible plot that the enemies of Islam aspire to realize. During this time, Jihad is one of the greatest personal commandments. Every Muslim must know that defending Islam and the Muslims in this war is an obligation incumbent upon him, with his soul, his money, and his tongue. Support for Muslims is an obligation. The Islamic State will not arise through means of slogans, demonstrations, parties, and elections, but through blood, body parts, and [sacrifice of] lives...
Posted by: Dan Darling || 01/12/2004 4:12:19 PM || Comments || Link || E-Mail|| [252 views] Top|| File under:
Home Front
US Treasury seeks probe into papers taken by O'Neill
The U.S. Treasury has asked the U.S. inspector general's office to investigate how a possibly classified document appeared on Sunday in a televised interview of ex-Treasury Secretary Paul O'Neill, a department spokesman said on Monday. "It's based on the (CBS program) '60 Minutes' segment, and I'll be even more clear — the document as shown on '60 Minutes' that said 'secret,"' Treasury spokesman Rob Nichols told reporters at a weekly briefing.


Oops!


In a new book about his term as Treasury chief, O'Neill, who left the job in December 2002 in a shake-up of President

George W. Bush's

economic team, criticized White House policies and provided author Ron Suskind with thousands of administration documents. While Nichols said it is customary for departing officials to take documents when they leave, this probe will focus on how possibly classified information appeared on a television interview as one of O'Neill's papers.


I love it when a plan comes together.
Posted by: Steve || 01/12/2004 4:05:37 PM || Comments || Link || E-Mail|| [235 views] Top|| File under:
Home Front
U.S. ammunition plant reaching its limit
The U.S. military's only plant making small-arms ammunition is running at near capacity, 4 million rounds a day, and the United States still is forced to look overseas and to the recreational industry for ammunition for troops in Afghanistan and Iraq and those training to deploy there soon. Gen. Paul Kern, commander of the Army Materiel Command, said Friday that giving those units priority ensured they had enough small-arms ammunition. "Everyone else will have to pay the price" and wait for it, he said. The increased demand for ammunition for combat shooting and intensified training has made deep inroads in the nation's war reserves of ammunition, Kern said. The sole plant making small-arms ammunition, the Lake City Army Ammunition Plant in Independence, Mo., is running three eight-hour shifts a day, six days a week. The plant provides 5.56 mm rifle, 7.62 mm and .50 caliber machine gun as well as 9 mm pistol cartridges for all branches of the military. Because of the increased demand for ammunition since the Sept. 11, 2001, attacks and America's wars in Afghanistan and Iraq, Kern said the Army in late December let two supplemental contracts to Olin Winchester of East Alton, Ill., and Israeli Military Industries for each to produce 70 million rifle rounds per month starting in June. The general said it would probably take until 2005 to get small-arms ammunition production to a level at which there will be enough to cover all the increased training needs and begin rebuilding the war reserves.
Posted by: Yosemite Sam || 01/12/2004 3:03:19 PM || Comments || Link || E-Mail|| [259 views] Top|| File under:
Airline passengers assigned individual threat levels
AKA "What Color Is Your Parachute?". Edited for brevity. Hat tip: Drudge.


The Washington Post reports the Bush administration is expected to order as soon as next month the first step in setting up databases on all air passengers, to be used to color-code each air traveler according to his or her potential threat level. Passengers coded red would be stopped from boarding; yellow would mean additional screening at security checkpoints; and green would mean an only standard level of scrutiny. Airlines and airline reservation companies would reportedly be forced to turn over all passenger records to U.S. government officials, who struck out in a trial program was based on voluntary surrender of airline industry data. Not a single airline agreed to turn over data voluntarily.

The Post says the TSA plans to introduce this year a program for frequent fliers who could get through check-in lines at the airport faster - if they agree to give the government access to some of their personal information. The larger program, involving the databases, has been discussed in government circles for months and has sparked concerns by privacy watchdogs.

The planned database program for monitoring air travelers is called Computer Assisted Passenger Pre-Screening, more commonly referred to as CAPPS II, because the one planned for rollout is a second generation of CAPPS I, the system now in use. The American Civil Liberties Union, on its web site, objects to CAPPS II, saying it would make every American suspect, lacks due process protections for people who are unfairly labeled, is based on judgments made in secret, and would be easy for terrorists to circumvent. Boosters of CAPPS II argue that it will speed things up at the airport, by "reducing the number of people who undergo secondary screening, or who are consistently misidentified as potential terrorists." Passengers who believe their data is wrong, or that the government's security assessment of them is wrong, are expected to address their complaints to a Passenger Advocate's Office to be set up to resolve those kinds of problems.


"Sorry you can't fly home for your grandfather's funeral, but we'll correct your record after you fill this form out in triplicate in 4-6 weeks. Then you can fly all you want!"
Posted by: Dar || 01/12/2004 2:15:01 PM || Comments || Link || E-Mail|| [329 views] Top|| File under:
Africa: West
Anti-terrorism team sent to West Africa
The United States has dispatched an anti-terror team to West Africa, after receiving information of threats against American interests in Mauritania and Senegal. The anti-terror team will help the region's governments guard desert borders against Islamic extremists. U.S. officials have long worried that little-policed frontiers of West Africa's Sahara would serve as crossing points for armed Muslim extremist groups, including an Algeria-based movement linked to al Qaeda and what American experts say are al Qaeda cells already in-place in the region. Pamela Bridgewater, a deputy U.S. undersecretary of state for Africa, told reporters in Noaukchott, Mauritania's capital Sunday "there are indications of such threats" against Americans in Mauritania and in Senegal, Mauritania's southern neighbor. Bridgewater declined to elaborate, saying, "The question is very sensitive." Bridgewater said the American anti-terror team arrived Saturday in Mauritania, and would work with the Mauritanian army for about a week. The U.S. squad aimed to "reinforce their capabilities in the line of guarding the borders against terrorist groups," she said. "Other specialized teams are expected in the region in coming months," the diplomat said. The United States has targeted the governments of Mauritania, Mali, Niger and Chad for help combating terrorist groups.
Posted by: Dan Darling || 01/12/2004 12:33:44 PM || Comments || Link || E-Mail|| [245 views] Top|| File under:
Home Front
Court Nixes Appeal Over 9-11 Detentions
The Supreme Court refused Monday to consider whether the government properly withheld names and other details about hundreds of foreigners detained in the months after the Sept. 11 terror attacks. The high court turned down a request to review the secrecy surrounding detainees, nearly all Arabs or Muslims, who were picked up in the United States immediately following the attacks on the World Trade Center and the Pentagon.


Outbreak of common sense at USSC! Details at 5.


Many if not most of the more than 700 detainees at issue in the case have since been deported. Some picked up after Sept. 11 were charged with crimes, and others were held as material witnesses. A Washington study center critical of the Bush administration responses after Sept. 11 sued to learn names and other basic information about the detainees. The appeal raised raises constitutional questions under the First Amendment right to freedom of speech and freedom of the press, and legal questions under the federal Freedom of Information Act.


Looks like it's been decided.


Twenty-three news organizations and media groups, including The Associated Press, joined in asking the high court to hear the case. "It is the responsibility of courts, and especially this court, to provide meaningful judicial review when the government invokes national security to justify unprecedented secrecy in exercising its awesome power to arrest and detain hundreds of people," lawyers for the Center for National Security Studies argued in a court filing. "History shows that, in times of crisis and fear, executive officials are prone to overreact, especially in their treatment of minorities in their midst," the appeal said.


"Then again, we're not the ones likely to be splatter if our position turns out to be wrong."


The government grabbed people on thin suspicion, then moved to deport detainees who had no demonstrated link to terrorism but who had violated civil immigration laws, lawyers for the Center for National Security Studies wildly claimed told the court.


We didn't know that until we had a chance to review them, now did we?


The government sealed immigration records and omitted detainees' names from jail rosters, among other tactics, to make sure that details of hundreds of arrests remained secret, the lawyers said. The high court's decision not to review the case represents a victory for the Bush administration. The detainee names case is Center for National Security Studies v. Justice Department, 03-472.


Good victory for the WoT.
Posted by: Steve White || 01/12/2004 11:46:16 AM || Comments || Link || E-Mail|| [297 views] Top|| File under:
Africa: Southern
Namibia: Whites could be killed
A high-ranking representative of the Herero tribe in Namibia said there could be a Zimbabwe-style backlash against ethnic German whites if Berlin refuses to pay reparations. "Don't forget, our young generation does not have the angelic patience of the elders," Mburumba Kernina, an advisor to Herero Paramount Chief Kuaima Riruako, told Berlin daily, Der Tagesspiegel.


He said, stroking his beard looking wise.


"If there is not agreement (on reparations), they will probably take matters into their own hands. What happened in Zimbabwe can easily repeat itself here," referring to the eviction of white farmers - sometimes violently - orchestrated by President Robert Mugabe in the name of land reform.


"Those youngsters, so quick to fly off the handle and chop people's heads off. Of course, I'm against it, but what's a learnered elder to do? So you can't blame me when things go wrong, remember, it's not my fault."


Germany's ambassador to Namibia, Wolfgang Massing, at a ceremony on Sunday expressed "regret" over the ruthless quelling of a Herero tribe uprising 100 years ago in which tens of thousands were killed by German troops. His statement is the closest a German government representative has come to an apology - a demand repeatedly made by the Herero - for what historians have described as a genocide. But he stopped short of offering reparations. The Herero have filed a lawsuit in the United States demanding payment from the German government and companies which allegedly benefited from German rule.


Er, why is this in a US court? The european courts all backed up with war crimes charges against the US?


"The future of this country - reconciliation, development and security - depends on the outcome of the suit against Germany," Kerina said.


"So, pay up Germany, or we drag our country down to Zim-Bob-We

."
Namibia has a population of 1.82 million people, of whom about 25 000 people are German-speaking whites, most of them descendants of colonists.


Better start making your travel plans.


Since 1990, Germany, Namibia's largest donor, has pumped $644m into the southern African country.


But, of course, that's not enough.




Perhaps they should send the reparations tab to Kaiser Bill?
Posted by: Steve || 01/12/2004 11:32:54 AM || Comments || Link || E-Mail|| [437 views] Top|| File under:
Home Front
Nebraskans on target, win Sniper Competition
David Kroupa was combining corn on the family farm near Pierce, Neb., when the cell phone call came from the commanding officer of his Army National Guard unit. Would Kroupa be interested in teaming with Kris Hector, another Nebraska farm boy, to compete in the U.S. Army International Sniper Competition? Kroupa's first thought was to reject the offer. He had returned from Bosnia less than a month earlier and wanted to kick back a bit longer. Besides, his help on the farm was welcomed. "But I only had to think about it for only a second or two, then I was good to go," Kroupa said. "Any time you get to shoot, it's pretty fun."

Hector, 28, and Kroupa, 24, had a blast during the event held in November at Fort Benning, Ga. The Nebraskans won the championship against 20 other teams of highly trained military snipers from Canada, England, Germany and, of course, the United States. Hector, who grew up near Johnson, Neb, placed second in this prestigious competition a year earlier with a partner from Florida. When Hector learned that his partner couldn't compete this time, he placed a call to Capt. Gordon Bjorman of Lincoln, Army National Guard state marksmanship coordinator. "The reason I called Capt. Bjorman," Hector said, "is that in the National Guard, Nebraska definitely has better long-range shooters than just about any other state." That's because Nebraska's rural youngsters grow up hunting - and hunters make the best snipers. "Everybody knows that Nebraska has some of the best long-range shooters in the world," Hector said. "That's because so many kids in Nebraska shoot rifles while growing up. It's second nature. It's part of our culture, and that's the big reason why we're so good at it.
Posted by: Chuck Simmins || 01/12/2004 11:21:29 AM || Comments || Link || E-Mail|| [243 views] Top|| File under:
Africa: North
Qaradawi rejects post of Murshid of Muslim Brothers
The Islamic clergyman, Youssef al-Qaradawi, yesterday denied news which spoke of his nomination for the post of the general Murshid for the Ikhwan al-Musilimin (Muslim Brothers) group, after the death of the general Murshid, Muhammad Mamoun al-Hudeibi in Egypt last week. A statement issued from al-Qaradawi office said "I have preferred since a long time not to be linked to any organization that limits my movement, even if it is the Muslim Brothers, the group under the shadow of which I spent my youth and life span in serving it."


"If nominated I will not run, if elected I'll run like hell."


He added that he was consulted to assume the post of the general Murshid, after the death of Hassan al-Hudeibi (the second general Murshid of the Muslim brothers), and before the death of Omar al-Talmisani (the third general Murshid), and he "refrained from taking this post."


"Are you nuts? Everyone in this post is dropping dead."
Posted by: Steve || 01/12/2004 11:16:15 AM || Comments || Link || E-Mail|| [248 views] Top|| File under:
Home Front
Satire blog: Passenger screenign program expanded
ScrappleFace. Satire blog.
(2004-01-12) -- The Transportation Security Administration's (TSA) new enhanced program to screen all airline passengers will expand later this year so that no one may enter a train, stadium, school, shopping mall or bank in the United States without undergoing a thorough background check, a metal-detector scan and possibly a body search.

Starting next month, the TSA's Computer Assisted Passenger PreScreening Program (CAPPS 2) will compare airline passenger lists with computer databases, then classify each passenger with a color code (red, yellow, green) representing the individual's potential threat to the flight.

"This is a great advance in American liberty," said an unnamed spokesman for the TSA. "Thanks to this technology, you'll soon feel safe wherever you are because you'll know that everyone around you has been thoroughly vetted by our federal government."

Eventually, the system will interact with the computer chips in personal vehicles, screening each driver and passenger before allowing access to cars, trucks and Segway Human Transporters.

"When we get all the circuits humming," the official added, "each person will wear a color-coded threat-level badge everytime he or she leaves home. Through GPS technology, the badge will be updated in real time. It's the government's job to protect each citizen from all threats. And the biggest threat to people is other people. When you know which people are ThreatCon Yellow or Red, you can make wiser choices."
Posted by: Steve from Relto || 01/12/2004 10:13:37 AM || Comments || Link || E-Mail|| [232 views] Top|| File under:
U.S. ammunition plant reaching its limit
FORT BELVOIR, Va. — The U.S. military's only plant making small-arms ammunition is running at near capacity, 4 million rounds a day, and the United States still is forced to look overseas and to the recreational industry for ammunition for troops in Afghanistan and Iraq and those training to deploy there soon.

Gen. Paul Kern, commander of the Army Materiel Command, said Friday that giving those units priority ensured they had enough small-arms ammunition. "Everyone else will have to pay the price" and wait for it, he said.

The increased demand for ammunition for combat shooting and intensified training has made deep inroads in the nation's war reserves of ammunition, Kern said.

The sole plant making small-arms ammunition, the Lake City Army Ammunition Plant in Independence, Mo., is running three eight-hour shifts a day, six days a week. The plant provides 5.56 mm rifle, 7.62 mm and .50 caliber machine gun as well as 9 mm pistol cartridges for all branches of the military.

EFL. Does this make sense? How are we burning through four million rounds a day? I suspect supplies are not going to the shooters first, but to the REMF's.
Posted by: Chuck Simmins || 01/12/2004 10:02:44 AM || Comments || Link || E-Mail|| [275 views] Top|| File under:
Source gave US info on holiday terror warning
The nation's recent Code Orange terror alert was triggered by a new U.S. intelligence source that, for the first time since the 9/11 attacks, allowed officials to get specifics about how al-Qaeda was planning to use international flights for imminent attacks in the USA, four top government officials say. Beginning Dec. 5, the intelligence source revealed that al-Qaeda might use explosives on two Air France flights between Paris and Los Angeles on Christmas Day or New Year's Eve, according to the officials, who are familiar with the government's counterterrorism, intelligence and law enforcement efforts during the alert. U.S. counterterrorism and intelligence officials are cryptic about the new source, whose identity is a closely guarded secret. They will not describe it as "human intel," and suggest that the information came from high-tech surveillance. Such electronic monitoring could involve intercepted e-mails or other communications of a possibly unsuspecting al-Qaeda operative.

The new source also revealed that Las Vegas was a target on "12/31," and that up to three other international flights could be blown up or hijacked and crashed into U.S. buildings by al-Qaeda operatives. That information, combined with less specific reports from other intelligence sources that suggested Osama bin Laden's terrorist network would try to attack oil and nuclear facilities, led top Bush administration officials to raise the nationwide terrorism alert on Dec. 21. Throughout the alert — which ended Friday — Americans were told little about the root of the government's fears, which led to the cancellation of more than a dozen international flights and to the United States' controversial requests for foreign airlines to put armed marshals on some jets. But interviews with the top intelligence and counterterrorism officials reveal how information from the new intelligence source set off alarms through the U.S. government, and sparked a frantic scramble to beef up security and investigate passengers on foreign flights.

The development of the new source was a breakthrough for U.S. intelligence because the source continues to provide "tactical" information about al-Qaeda, the officials say. In counterterrorism and intelligence parlance, that means U.S. authorities believe they now are getting specific information about possible targets, not just general, "strategic" information about al-Qaeda's desire to hit symbols of American political and economic power. Figuring that the information might be part of an al-Qaeda campaign to mislead U.S. investigators, intelligence officials early last month quietly began trying to assess the new source's credibility. As they worked, alarming information kept coming in, the government officials say. From Dec. 5 to Dec. 19 the new source revealed potential threats to two more Air France flights and an AeroMexico flight. Two foreign sources, who had been reliable in the past, also provided U.S. officials with more general information that al-Qaeda was plotting attacks in Valdez, Alaska; Houston and Galveston, Texas; Tappahannock, Va.; Belgium and Saudi Arabia. U.S. authorities concluded that terrorists might be targeting oil pipelines, refineries and nuclear power plants in or near those areas.

At the same time, rhetoric on radical jihadist Web sites on the Internet was escalating. Some Web sites predicted that as many as 100,000 Americans would die in an attack by bin Laden's followers between mid-November and early February. The sites also urged Muslims in New York, Washington and Los Angeles to leave town for the holidays. One counterterrorism official says that although the Web sites tend to contain more bluster than fact, U.S. intelligence agencies became concerned about the "crescendo about mass casualties" on the Internet. By Dec. 19, the information from the three intelligence fronts had given counterterrorism analysts the most compelling evidence they had seen that al-Qaeda was about to launch another attack on U.S. soil. Across the nation, federal intelligence and local law enforcement officers worked frantically to cross-check often incomplete international passenger manifests against voluminous terrorism databases before dozens of foreign flights were "wheels up," as one government official says.

During the alert, the U.S. government checked the names of more than 14,000 people against its terrorism databases out of concern that al-Qaeda might switch targets and hijack return flights from the USA to Europe. Government agents also examined the names of foreign visitors whose final destination was Las Vegas. And the Department of Homeland Security put "sea marshals" aboard ships to stand next to the skippers to make sure that they didn't deliberately crash as they entered U.S. ports in Alaska, government officials say. "Since 9/11, the strategic information always has been there that al-Qaeda wants to hurt us," a top counterterrorism official says. "This time, in addition to that, there was specific intel from what we describe and believe to be a credible source."

Until mid-December, the new source was known only to a few top U.S. intelligence officials because the agency that had developed the information was trying to assess the source's reliability. But by Dec. 19, the officials say, the hints of imminent terrorist attacks had become so alarming that other agencies were told about the source. Two days later, top U.S. officials put aside concerns about how cash-strapped cities and states would be affected by the federal government's raising of the terror alert level for a fifth time since the color-coded system began in March 2002. Homeland Security Secretary Tom Ridge raised the alert level from yellow — indicating an "elevated" risk of an attack — to orange, indicating a "high" risk of an attack. No attacks occurred, but the government officials say they continue to believe that the new intelligence source is credible. As of Thursday, the source had provided information on a total of eight international flights, officials say. The nation's aviation industry and its ports remain on high alert because U.S. intelligence continues to pick up such threat information.

When the nation was at Code Orange, U.S. intelligence and counterterrorism analysts began wondering whether the information from the new source was in code. That possibility raised a range of questions: Might al-Qaeda strike a day early or a day late from the dates mentioned by the source? Would the group target return flights from the USA to Europe? Would it make sense for terrorists to seize control of a jet that was about to land in the USA after it had used most of its fuel flying from Europe? Or might terrorists hijack and crash a jet just after it took off from a U.S. city with a full fuel tank, so there would be a more devastating explosion? And what might be hijackers' ultimate target? U.S. authorities mapped out the paths of the flights cited by the new source, searching for clues to potential targets on the ground within a 200-mile swath. Thinking that al-Qaeda might strike earlier than the dates mentioned by the intelligence source, the CIA checked out the names of passengers on Air France Flight 68, which was scheduled to leave Paris for Los Angeles at 7:35 a.m. (ET) Dec. 24, or 1:35 p.m. Paris time. Working off an incomplete, advance flight manifest, the CIA identified four passengers whose names were similar or identical to those of suspected terrorists. The suspicious names included those of a Tunisian who allegedly tried to hijack an Israeli jet in the 1970s and a Taliban fighter who had escaped from a prison in Kandahar, Afghanistan. Eventually, all four passengers were determined not to be the suspected terrorists. Of the 14,000 names that were examined during the alert, there were 300 such "hits," the counterterrorism official says. None turned out to be a terrorist, the official says.

For U.S. intelligence, counterterrorism and military officials, the most frightening part of the 20-day alert began at 9:30 p.m. ET on Dec. 23, about 10 hours before Air France Flight 68's scheduled departure on Christmas Eve. Air France eventually canceled the flight. But the night before, U.S. officials were assuming it would take off as scheduled. From their agencies' command posts in Washington, they were in constant contact with one another in a series of video teleconferences. They also worked closely with the French government to try to make sure that there was thorough screening of checked luggage, carry-on bags and cargo, the U.S. government officials say. During the first teleconference, U.S. officials also began discussing the idea of putting armed sky marshals on the targeted flights. British pilots criticized the United States for issuing an emergency directive six days later that required foreign governments to place air marshals on flights to the USA that might be targeted by terrorists. U.S. officials say air marshals were assigned to some of the targeted flights. Fighter jets also escorted some of those flights in U.S. airspace.

An ongoing concern among U.S. officials is that an al-Qaeda operative with a "clean" passport and no previously known ties to terrorism could elude the dragnet. The Christmas Eve Flight 68 was U.S. officials' best chance at catching a terrorist because no one knew that international flights were being screened. "That was not the day the source reported; Christmas Day was," the counterterrorism source says. "But did we dissuade somebody? Maybe."

As Christmas Day passed without an attack, U.S. authorities could find no evidence that groups of Muslims were leaving New York, Washington or Los Angeles, three cities that have long been targeted by al-Qaeda. So U.S. counterterrorism and intelligence officials turned their attention to New Year's Eve and the threats to energy facilities and Las Vegas. In Texas, the Department of Homeland Security restricted access to 134 energy facilities. The department urged nuclear power plants across the country — including one near Lake Anna, Va., which is 74 miles west of Tappahannock — to increase security. Known as "Sin City," Las Vegas is a natural target for extremist groups such as al-Qaeda, which is critical of American attitudes toward sexuality. Las Vegas' Strip also hosts one of the nation's largest New Year's Eve celebrations. And, it is in the flight path of Air France flights to Los Angeles. U.S. officials say they also considered scenarios in which mass casualties could occur — as the radical jihadist Web sites had warned — and concluded that al-Qaeda could try to use a biological or chemical agent or a device such as a radioactive "dirty bomb" in Las Vegas. Several hundred FBI agents and local police were dispatched to examine lists of Las Vegas hotel guests and employees for anyone with links to terrorism. Nevada State Police monitored truck traffic going into the city. Agents ran the names of people who had rented cars against terrorism databases. And the U.S. Department of Homeland Security sent teams who carried sophisticated radiation detectors to Las Vegas and New York. "It was a full-court press," the counterterrorism official says.

U.S. intelligence and counterterrorism officials say they put stock in the latest threat tips in part because they believe that al-Qaeda, after a period of considering relatively small attacks in the USA, now wants to pull off one that could eclipse the hijackings on Sept. 11, 2001. Despite increased security in airports, bin Laden's followers still want to use jets to inflict economic and psychological damage on the United States. Al-Qaeda is so obsessed with U.S. aviation that its operatives keep track of airline bankruptcies, U.S. officials say. "Despite the millions and billions of dollars that the international community has spent to increase aviation security," the counterterrorism official says. "They would like to be able to pull it off again."
Posted by: Dan Darling || 01/12/2004 8:48:42 AM || Comments || Link || E-Mail|| [342 views] Top|| File under:
Caribbean
Crisis shuts down Haiti assembly
EFL


The mandate of most parliament members in Haiti runs out on Monday - meaning that President Jean-Bertrand Aristide will have to rule by decree. This comes after the largest demonstrations yet against the government on Sunday in the capital Port-au-Prince. A supporter of Mr Aristide was killed in a separate protest.


Snip...to the money quote:


"George Bush and Colin Powell you have gone to Iraq now you must come to Haiti - Aristide is like Saddam Hussein," said one of the 10,000 demonstrators who crowded through the streets of the Haitian capital on Sunday.


(Emphasis added.)
Posted by: Dragon Fly || 01/12/2004 8:46:30 AM || Comments || Link || E-Mail|| [244 views] Top|| File under:
International
Too sexy for their cause
I'm not going to make a comment. This is the definition of "cognitave dissonance." I love the ladies, and I despise the people using them for their own ego boosting and enrichment,


A GLOSSY picture book featuring French screen siren Emmanuelle Beart on charity missions has highlighted the use of an unlikely new weapon in the war on want - the "humanitarian playmate". While the United Nations has recruited celebrities as "ambassadors" for decades, its current preference for stars with sex appeal is prompting disquiet in the aid world. Beart - who won fame dancing naked in the 1986 film Manon des Sources, co-starred with Tom Cruise in Mission Impossible and modelled for Christian Dior - has a history of involvement in social causes. But while no-one doubts her good intentions, the book published in Paris last week with the UN's blessing looks more like a fashion catalogue than a call to end cruelty to children. She takes her designer wardrobe to settings from Mauritania, where she witnessed the ravages of water shortages, to Vietnam, where the scourge is malnutrition; from Mali, where she helped to promote health care among children, to Thailand, where she was shocked by their sexual exploitation.

Not that she is the first celebrity UN ambassador to have put her impressions into print. With the growth of the anti-globalisation movement, the record of a star's journey to a pocket of want is becoming a publishing fashion. American actress Angelina Jolie produced a book about her travels on behalf of the UN High Commissioner for Refugees. Ex-Spice Girl Gerri Halliwell and Colombian singer Shakira have also toiled for the UN cause.

Beart's book, Sous Nos Yeux (Before Our Eyes), shows her tearfullly consoling a Thai woman who told the actor her mother sold her into prostitution at age 10. Elsewhere, she is seen cuddling babies and helping vaccinate children in Mali. It is these artistic images of a soulful-looking Beart in the wilds that prompted murmuring in Paris about humanitarian playmates. "Emmanuelle Beart has no credibility or legitimacy in the task of reducing malnutrition in Mali," said Rony Brauman, founder of the Nobel prize-winning aid agency Medecins Sans Frontieres. As for Beart, she said she wanted more than a sinecure. "It is much more than a question of making available my name," she writes. "I agreed to give my time and my soul."
Posted by: tipper || 01/12/2004 8:28:41 AM || Comments || Link || E-Mail|| [346 views] Top|| File under:
Africa: West
Nigerian Imans: Polio shots are an American Plot
EFL


BY JOHN DONNELLY - The Boston Globe
BATAKAYE, Nigeria - In this village of 3,000 people, 12 cars, one college graduate and no telephones, the final push to erase polio from the earth hit a dead end....four of the village's youngest residents, who lost the use of one or two limbs. The virus thrived here in part because of the usual obstacles to better healthcare: internal political struggles, misspent money, alleged corruption. But an unusual additional factor came into play in the hamlets along the fault line between Christians and Muslims in West Africa: Local Muslim clerics told villagers to reject the polio vaccine because it was part of an American plot.
Muslim leaders in hundreds of northern Nigerian communities limited or halted door-to-door polio immunization last year. They told millions of faithful in this Muslim-dominated region that the American government had tainted the vaccine with either infertility drugs or HIV, the virus that causes AIDS — statements later proved false by independent laboratory tests.


[ but independent labs use steel slides made by a subsidiary of Halliburton so obviously they are part of the plot ].


Some leaders admitted in interviews late last year that they never believed such a thing. But they remained silent, they said, in order to stop anything associated with the United States...


[ and because they don't have the guts to stand up to the Imams ]


The U.S.-led wars in Iraq and Afghanistan, several said, had led them to believe that America wants to control the Islamic world,


[ or as the Globe would say, It's Bush's fault ]


and the polio vaccination effort gave them an opportunity to resist a U.S.-funded initiative.


"So, face! How's it feel to be without a nose? Ha! (Ow!)"

They vowed to preach against polio vaccinations as long as the United States pays for them, even though it puts their own children at risk. ''People believe that America hates Muslims, and so whatever comes from the United States, no matter how good it is, people will reject it,'' said Sheik Muhammed Nasir Muhammed, chief imam at the second largest mosque in Kano, the Muslim political center in northern Nigeria. ...''What most of them are worried about now is this gulf between the Americans and the Islamic world,'' Mabogunje said. ``To them, almost all the difficulties are caused by some Americans. It's the only language people seem to know.''


once again, the victims of Islam are Muslims





No skin off my fore. If they want their kids to die or be paralyzed by polio while the rest of the world is happily moving on to battling the scrourge of obesity, let them. My sympathy meter's in the shop for overhaul. Things like this just don't seem to register.
Posted by: mhw || 01/12/2004 7:57:08 AM || Comments || Link || E-Mail|| [330 views] Top|| File under:
Middle East
Teen Bomber Blows Himself Up
EFL


Before dawn yesterday, 17-year-old Iyad al-Masri strapped on a belt filed with explosives and left Nablus - intent on carrying out an attack on Israelis. Hours later, his belt malfunctioned and exploded, killing him.


No raisins for you Iyad!


It was too much to bear for Al-Masri's mother, Abir, who lost another son just eight days ago when Israeli forces shot and killed Al-Masri's 15-year-old brother, Amjad. The army said he was dropping cinder blocks on troops from the roof of his Nablus house, but witnesses said he was just watching the soldiers pass by.


Shouldn't do that. That will get you shot!
Posted by: Dragon Fly || 01/12/2004 7:50:57 AM || Comments || Link || E-Mail|| [797 views] Top|| File under:
Home Front
Guantanamo Torture Exposed, Freedom Fighters Suffer Bruised Feelings
Guards at Guantanamo Bay are racially abusing inmates by calling them "ragheads" and "camel-riders", the family of a British detainee claims.


Allah's revenge shall be swift and unmerciful


Shafiq Rasul, who has been held at the base since spring 2002, alleged the abuse in a letter to his family. According to his elder brother Habib, he wrote: "Everything's OK in Guantanamo. It's just that sometimes some of the guards are OK with us, and some are saying things to us, calling us names like camel-rider and raghead."


Shafiq was willing to sacrifice his blood & soul for OBL, but never signed up for this !


Mr Rasul said: "It's blatantly racist and Islamophobic. Shafiq's from Tipton - he's never seen a camel in his life."


Never seen a camel, only C4, AK-47s & IEDs


Amnesty International said that such abuse, if true, would be "totally unacceptable and alarming".


Isn't there a Gulag in North Korea somewhere, these folks should be concerning themselves with??




I think from now on we can refer to Amnesia International as Quiche-eating Surrender Monkeys, unless someone can come up with something wittier. They make me tired...

"It's important that the American authorities do a thorough investigation of these alleged comments."


You bet, we'll get right on that!


A spokeswoman for the base said she could not verify the comments, but would raise the matter with the camp's commanders. She added that soldiers received sensitivity training to help them work with Muslim detainees. "If it happened it would be unfortunate and we would need to do some reinforcement. Racial comments are not tolerated," she said.


"Please refrain from calling krazed killers in our custody 'ragheads' or 'camel jockeys.' When discussing their future disposition, try and avoid using the terms 'dead meat' and 'toe-tag.' Under no circumstances are detention facility personnel to shout 'Rosebud!' at detainees while pretending to hang themselves from imaginary ropes. Muttering threats of Dire Revenge™ in pig-Arabic is strongly discouraged, as is the issuance of spurious fatwahs."

A Foreign Office spokesman said it did not comment on specific allegations, but that its officials discussed a range of issues with the US authorities.


"Roger! They're British subjects, y'know. They're not referring to them as 'Limeys' are they?"
"Oh, certainly not, Alistair! Wouldn't think of it!"
"Thank God! Now I feel clean again!"

The allegation of abuse comes amid renewed speculation about the future of the nine Britons at the US naval base in Cuba. A possible breakthrough in the negotiations to have the detainees returned to Britain was signalled recently when a senior American diplomat said the US would release them so long as the UK could "manage" them, possibly via long-term surveillance. The apparent deal prompted lawyers to blame the home secretary for blocking a final resolution. "David Blunkett is fearful that the public mood may change or that he will be criticised if they can't be prosecuted [in the UK]," said Louise Christian, a lawyer who represents several detainees. The claim of racial abuse is likely to reignite debate about the treatment of the nine. Mail from the base is censored. In an earlier message seen by the Guardian, from another detainee, a lengthy blacked-out section ended: "... but other than that, everything is fine". The father of Rhuhel Ahmed, also from Tipton, said his son had complained of food rations being cut in his last letter. "He said was getting less food than he had when he was first there,"

Riasoth Ahmed

said. "After each meal he would go out for exercise, but he stopped because there was not enough to eat," Mr Ahmed said. The base spokeswoman said that prisoners received three hot meals a day or were able to help themselves to cooked food.


Personally, I'd be feeding them between 5000 and 6000 calories a day. You never see big fat guys waving AKs. The best they can do is rolling their eyes and burping out vows of Dire Revenge™...

The Amnesty International spokesman added that whatever the conditions at the base, long-term confinement without charge or access to lawyers was "absolutely unacceptable".


Reject and be damned, then.

"What the International Red Cross Thingy focused on [in a recent report] was not the conditions per se, but the fact that indefinite detention was what was driving significant numbers of the detainees mad. It's the utter limbo that's the final straw," said Gareth Peirce, the solicitor acting for Shafiq Rasul and other prisoners.


Hmmm... I'd say as soon as Al Qaeda signs surrender docs & turns in their weapons, all detainees will be repatriated...




I'll bet the thought of being dead for eternity, or at least until the Last Trumpet, would drive the detainees' victims mad, if they weren't dead, that is...

Only consular officials and the IRC are allowed to visit the 660 detainees.

Tony Blair

yesterday suggested that the future of the Britons would be decided shortly, telling BBC1's Breakfast with Frost: "I think it will be resolved one way or another in the next few weeks but I can't say exactly at this juncture how it will be resolved. It is extremely important that we balance up the absolute proper consideration that they get a fair and decent trial with the need to protect people in this country."


I'd suggest leaving them there until they weigh at least 500 pounds...

The Britons' lawyers believe that the Bush administration wants to get rid of the men because two of them are plaintiffs in a case to be heard in the US supreme court, which will consider whether American courts should have jurisdiction over the base. "They don't want a defeat in the supreme court in election year," said Ms Peirce. But US human rights experts have warned that previous indications of releases had not translated into action.
Posted by: Showme || 01/12/2004 3:24:00 AM || Comments || Link || E-Mail|| [654 views] Top|| File under:
Tape shows General Clark linking Iraq and al-Qaeda
Less than a year before he entered the race for the Democratic nomination for president, Gen. Wesley K. Clark said that he believed there was a connection between the Iraqi government and Al Qaeda. The statement by General Clark in October 2002 as he endorsed a New Hampshire candidate for Congress is a sign of how the general's position on Iraq seems to have changed over time, though he insists his position has been consistent. "Certainly there's a connection between Iraq and Al Qaeda," he said in 2002. "It doesn't surprise me at all that they would be talking to Al Qaeda, that there would be some Al Qaeda there or that Saddam Hussein might even be, you know, discussing gee, I wonder since I don't have any scuds and since the Americans are coming at me, I wonder if I could take advantage of Al Qaeda? How would I do it? Is it worth the risk? What could they do for me?"

At numerous campaign events in the past three months and in a book published last year, General Clark has asserted that there was no evidence linking Iraq and Al Qaeda. He has also accused the Bush administration of executing "a world-class bait-and-switch," by using the attacks of Sept. 11, 2001, as an excuse to invade Iraq. At a town hall meeting here on Jan. 4, for example, General Clark said, "There was no imminent threat from Iraq, nor was Iraq connected with Al Qaeda. If Iraq had been there as the base of Al Qaeda to organize and train everybody, then maybe we could have justified the attack on Iraq."

In an interview, General Clark said his more recent remarks were not inconsistent with what he said in 2002. In those remarks, he said, he was trying to explain that based on his knowledge of how the intelligence community works, low-level contacts almost certainly existed between Iraq and Al Qaeda, But, he said, that does not mean that Iraq had anything to do with the Sept. 11 attacks. The 2002 comments, he said, were based in part on a letter to Senator Bob Graham, Democrat of Florida and chairman of the Intelligence Committee, from George J. Tenet, director of central intelligence, which said that the C.I.A. had credible reporting that Al Qaeda leaders sought contacts in Iraq who could help them acquire weapons of mass destruction. The content of the letter was reported in a front-page article in The New York Times on Oct. 9, 2002, the day that General Clark made the comments at the New Hampshire endorsement. "I never thought there would be any evidence linking Sept. 11 and Saddam Hussein," General Clark said. "Everything I had learned about Saddam Hussein told me that he would be the last person Al Qaeda would trust or that he would trust them. All I was saying is that it would be naïve to say that there weren't any contacts. But that's a far cry from saying there was any connection between the events of 9/11 and Saddam Hussein." In his most recent book, "Winning Modern Wars," (Public Affairs, 2003), General Clark states, "No evidence thus far suggests any link between Saddam Hussein and the terrorists of Al Qaeda."
Posted by: Dan Darling || 01/12/2004 1:17:01 AM || Comments || Link || E-Mail|| [266 views] Top|| File under:
Central Asia
U.S. Keeps Military Program in Uzbekistan
The United States is continuing to its military relationship with Uzbekistan, including paying to disable nuclear weapons from the old Soviet arsenal, under President Bush's waiver of rules that required improvements in the country's human rights record. Both the finding that Uzbek President Islam Karimov's government failed last year to meet rights criteria of the Nunn-Lugar disarmament program, and Bush's waiver on national security grounds, were effective Dec. 31, State Department spokesman Lou Fintor said Sunday.


Umm, well, okay.


Nunn-Lugar, named for its authors - Sam Nunn, a former senator from Georgia, and Senate Foreign Relations Committee Chairman Richard Lugar, R-Ind. - established a program in 1991 to work toward elimination of strategic nuclear weapons. The program has destroyed thousands of warheads and launchers. To receive money under the law, U.S. partners in the program must satisfy human rights requirements unless the president says the national interest takes precedence. Fintor said an assistant secretary of state, Beth Jones, called in Uzbekistan's ambassador, informed him of the two decisions "and emphasized the need for stepped-up efforts by Uzbekistan to improve the human rights situation. The United States will continue to work with Uzbekistan toward this goal." The State Department's last report on Uzbekistan's human rights record was released in March. It criticized Karimov's government for its suppression of democracy and serious abuses of Uzbeks' rights.


Clean out the nukes and then educate them about this cause-effect thing on the rights record.
Posted by: Steve White || 01/12/2004 12:59:14 AM || Comments || Link || E-Mail|| [245 views] Top|| File under:
Latin America
U.S. to Return $20 Million to Peru
The United States plans to return to Peru $20 million stolen by a corrupt government official and stashed in U.S. bank accounts. Officials will announce the return of the money on Monday, shortly after President Bush and U.S. Secretary of State

Colin Powell

arrive in the northern Mexican city of Monterrey for the Special Summit of the Americas. The announcement comes a month after the United States signed the U.N. Convention Against Corruption, which requires countries to cooperate in investigations and return funds to the countries where they were stolen. Dozens of other countries have also signed the U.N. treaty. In December, Peru accused Victor Venero Garrido of hiding the money in U.S. accounts under the guidance of Vladimiro Montesinos. Montesinos, former President Alberto Fujimori's intelligence chief, is charged with stealing hundreds of millions of dollars from the government. Montesinos is imprisoned and faces some 60 charges ranging from influence peddling to drug trafficking and arms smuggling.


This is yet another unilateral move by the evil Bush admin ... no wait, they're upholding international law yet again.
Posted by: Steve White || 01/12/2004 12:54:42 AM || Comments || Link || E-Mail|| [247 views] Top|| File under:
Middle East
Israel Held Secret Talks With Syria
Israel had secret contacts with Syria several months ago - well before recent Syrian overtures - but they broke down after word of the meetings leaked out, Israel's foreign minister said Sunday.


Kinda like what happened with Libya last week...

Prime Minister

Ariel Sharon

said he was ready to open negotiations if Syria "stops helping terror." The secret meetings appeared part of an effort to restart peace talks between Israel and one of its most intractable enemies. Earlier talks broke down in 2000.


Hmmm, seems Baby Doc needs the Israelis more than they need him.


Syrian President Bashar Assad called last month for a resumption of official talks, but Israel leaders are split over whether to take up his offer. Sharon said Sunday that Israel would readily restart negotiations with Syria, once Syria stopped aiding and harboring terrorist groups that continue to attack Israel. The main Palestinian militant groups, as well as the Lebanese group Hezbollah, all operate on Syrian territory. "Israel is ready and willing to negotiate once Syria, of course, stops helping terror," he told a news conference for foreign journalists.


"And we don't believe that crap about the camps being empty, either!"


While peace efforts with the Palestinians remain stalled, Foreign Minister Silvan Shalom and some other officials have been publicly pushing the government to accept Syria's offer to restart talks. Shalom said Sunday that Israel had secret meetings seven or eight months ago with people "very close" to Assad. "Unfortunately, after two meetings that the Israeli partners had with their Syrian colleagues, it leaked out. And while it was exposed, of course the Syrians didn't continue to negotiate through this track," he said.


"We don't want to be killed!"


In Damascus, an official with the information ministry denied there had been any secret contacts. The official said Syria's policy remains linked to international initiatives that call on Israel to withdraw from all occupied territories and blamed Israel for the current stalemate.


"We know nothing!"


Mahdi Dakhlalah, editor-in-chief of the Al-Baath newspaper of the ruling Baath party said Syria has repeatedly insisted it would not "do anything under the table. Rather, it puts all its papers on the table. There is no need (for Syria) to hold secret contacts at all."


Nope, nope, wudn't us, nope.


Syria and Israel were close to a peace agreement in 2000, with Israel offering to return nearly all of the Golan Heights. But the two sides were unable to finalize the deal.


Typical Arab negotiation: having been offered 95% of what it wanted, it considered the offer to be a sign of weakness and spurned it, figured they could get more. Haven't they yet learned that Westerners (e.g., Israelis) don't work that way?


Back channel talks with other unidentified Arab countries are continuing, Shalom added. His comments followed reports that Israel had held secret meetings with Libya. "I don't see how we can continue to deal or to contact or to negotiate with our Arab neighbors while they are not sure that these contacts won't remain in secret," Shalom said.


So insist that they talk in public. When they get desparate enough they will. In the meantime build the security fence.
Posted by: Steve White || 01/12/2004 12:43:30 AM || Comments || Link || E-Mail|| [256 views] Top|| File under:
Caucasus
1 Russian soldier killed in Chechnya attack
A Russian serviceman has been killed and another wounded in a gun attack which took place in Chechnya's Vedeno District, RIA-Novosti learnt on Saturday from the Joint Group of Troops in the North Caucasus. According to the source, the attack was carried out yesterday, not far from the village of Dyshne-Vedeno. The attackers set up an ambush and fired at the marines when they were checking out the village. The injured serviceman has been taken to hospital suffering from gunshot wounds. A search for the attackers is under way.
Posted by: Dan Darling || 01/12/2004 12:24:27 AM || Comments || Link || E-Mail|| [238 views] Top|| File under:
Middle East
Israel and Turkey join forces to hunt down al-Qaeda
Israel's chief intelligence agency, the Mossad, is now working with Turkey to track down al Qaeda agents in the region. The extraordinary alliance between security officials in Muslim Turkey and the Jewish state shows how seriously the world's intelligence agencies are taking the continuing threat from Osama bin Laden's terror network. Turkey's prime minister, Recep Tayyip Erdogan, confirmed the ties to Mossad in a recent interview with Israeli TV. Erdogan admitted Turkey had misread the al Qaeda threat before homicide bombers struck twice in Istanbul last November. "That's the nature of terrorism," he said. "It is toying with the different intelligence agencies around the world." The bombers first attacked two synagogues and then, less than a week later, bombed the British consulate and an HSBC bank. "What hurt me deeply," said Erdogan, a proud Muslim, "is that the attacks on the synagogues took place during the prayers of innocent people."

Turkey quickly launched a massive hunt for the bombers' accomplices. Sources said one of the arrested suspects admitted: "We wanted to attack American targets in Ankara and Istanbul. But they're so tightly guarded even birds can't fly over them." So, he said, the terrorists chose the second-best targets. More than 50 people were killed and more than 300 wounded in the bombings. Another man, a major suspect in the attacks, was arrested within two weeks of the bombings when he tried to flee to Iran with false ID. But still safe and in hiding is the mastermind of the attacks, a Jordanian named Abu Musab al-Zarqawi, according to the Turkish newspaper Hurriyet.
Posted by: Dan Darling || 01/12/2004 12:08:27 AM || Comments || Link || E-Mail|| [447 views] Top|| File under:
Africa: North
Moroccan al-Qaeda sent back to Saudi Arabia
Gee, I feel so much more secure knowing they're in Prince Nayef's hands ...


Three Saudis convicted in an alleged Al Qaeda plot to attack US and British warships were being sent home from Morocco to serve out their 10-year prison sentences, a security official said Saturday. Saudi authorities had requested that the militants be returned from Morocco, where they were arrested, convicted and sentenced. They were due into Riyadh later Saturday aboard a private plane. Zouhair Hilal Tabiti, 26; Hilal Jaber El Assiri, 31; and Abdellah Msafer El Ghamidi, 22; were convicted in February — nine months after they were arrested in the alleged plot. Moroccan officials said the three had planned to sail an explosives-laden dinghy from Morocco into the Strait of Gibraltar to attack American and British ships. The plot recalled the October 2000 suicide attack on the destroyer USS Cole that killed 17 sailors in a Yemeni port.

The three men were convicted of attempted murder, attempted sabotage with the use of explosives and belonging to a criminal organisation. They also were accused of plotting to blow up a cafe in Marrakech, a major tourist destination in Morocco, and planning to attack tourist buses in the Muslim North African kingdom. All three admitted under interrogation that they had been trained in the use of weapons and explosives at Al Qaeda camps in Afghanistan and Pakistan, but their defence lawyers had argued Moroccan authorities used torture to extract the confessions. Moroccan police are believed to have thwarted the plot with the help of information provided by suspected Al Qaeda operatives held at the US naval base in Guantanamo Bay, Cuba.
Posted by: Dan Darling || 01/12/2004 12:06:17 AM || Comments || Link || E-Mail|| [246 views] Top|| File under:
Who's in the News
69
[untagged]
Bookmark
E-Mail Me
The Classics
The O Club
Rantburg Store
The Bloids
The Never-ending Story
Thugburg
Gulf War I
The Way We Were
Bio
Merry-Go-Blog
Hair Through the Ages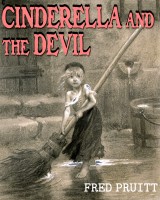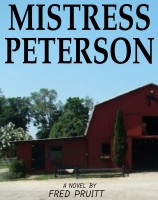 On Sale now!


A multi-volume chronology and reference guide set detailing three years of the Mexican Drug War between 2010 and 2012.

Rantburg.com and borderlandbeat.com correspondent and author Chris Covert presents his first non-fiction work detailing the drug and gang related violence in Mexico.

Chris gives us Mexican press dispatches of drug and gang war violence over three years, presented in a multi volume set intended to chronicle the death, violence and mayhem which has dominated Mexico for six years.
Click here for more information


Meet the Mods
In no particular order...


Steve White
Seafarious
Pappy
lotp
Scooter McGruder
john frum
tu3031
badanov
sherry
ryuge
GolfBravoUSMC
Bright Pebbles
trailing wife
Gloria
Fred
Besoeker
Glenmore
Frank G
3dc
Skidmark
Alaska Paul



Better than the average link...



Rantburg was assembled from recycled algorithms in the United States of America. No trees were destroyed in the production of this weblog. We did hurt some, though. Sorry.
3.231.220.225