Arabia
Saudi document lists militants' would-be targets
Saudi militants have plotted to hijack a British plane at Riyadh airport, hit Western embassies and strike at government buildings with rocket-propelled grenades, according to a Saudi security document. The document, treated with some caution by diplomats, has been circulating around European Union embassies in Riyadh this week. It is dated April 22, the day after the latest attack which killed at least five people and wounded 150 at a security building in the heart of Riyadh. The capital has been hit by suspected Al-Qaeda suicide bombers three times in the past year. Citing information gleaned from an Islamic militant who it says was involved in the planning, the document warned of attempts to break into royal palaces, attack senior security officials and visiting VIPs and kidnap or kill Westerners. It mentioned attempts to hijack a British plane at Riyadh airport and use the hostages to secure the release of prisoners. It singled out the United States, British, Spanish and Italian embassies as possible targets. 'It is not clear if the list reflects speculation by the Saudi authorities or hard intelligence about what the terrorists were planning,' one Western diplomat said of the document. He said it read like a 'laundry list' of targets which anyone seeking to drive Westerners out of the world's biggest oil exporter might select.

Meanwhile, the US said on Thursday that attacks in Saudi Arabia had galvanised the kingdom into cracking down on Al-Qaeda and had spurred unprecedented cooperation with Washington against terrorism. In its annual Patterns Of Global Terrorism report, the US State Department emphasised Saudi actions against Al-Qaeda.
Posted by: Fred || 05/01/2004 10:13:55 AM || Comments || Link || E-Mail|| [6462 views] Top|| File under:
Americans killed in terrorist suicide attack in Saudi Arabia
RIYADH - Saudi Arabia said on Saturday it killed three militants who stormed a contracting building in the Red Sea port of Yanbu and an unknown number of foreigners and Saudis were killed in the incident. "At 7:00 A.M. on Saturday four men entered the headquarters of a Saudi contractor in Yanbu and fired at random on Saudis and foreigners," the Interior Ministry said in a statement. "Security forces chased them and they took refuge in residential areas and hijacked some cars. Three of them were killed and a fourth was wounded. There were a number of deaths and injuries among Saudis and foreigners," it added.

U.S. diplomats in Saudi Arabia said on Saturday they had received reports that Westerners, including Americans, had been attacked in the Red Sea industrial city of Yanbu and some were killed. "We have reports of more than one death. Americans appear to be among the victims," a U.S. embassy spokeswoman in Riyadh said. "We are still working on gathering details". A hotel employee in Yanbu confirmed a Westerner was killed in a five-star hotel in the city but said he had no details. "Somebody died, but we don't know their nationality yet," the hotel employee said by telephone.

U.S. and British diplomats said on Saturday they were checking reports that a number of Western expatriates had been shot in the Red Sea industrial city of Yanbu. "We are looking into reports that Westerners have been killed or injured in a shooting," a British embassy spokesman said. The United States embassy said it had also received reports that an American citizen had been attacked. "We are gathering facts. We are concerned," a U.S. embassy spokeswoman said. Yanbu, about 150 km north of Jeddah on the Red Sea, had until now been largely unaffected by violence in the kingdom.
Posted by: Bulldog || 05/01/2004 7:00:03 AM || Comments || Link || E-Mail|| [6496 views] Top|| File under:
Westerners killed in Saudi Arabia
Reports say six western expatriates have been killed by gunmen in the city of Yanbu in Saudi Arabia. The US embassy said it had received reports that a US citizen was among the dead. At least one Briton was feared dead, according to the British embassy. Gunmen are said to have attacked an industrial plant in Yanbu before driving to a residential area and beginning a shooting spree. Security forces killed three of the attackers, the Interior Ministry said.

"At 0700 (0400 GMT) on Saturday four men entered the headquarters of a Saudi contractor in Yanbu and fired at random on Saudis and foreigners," it said in a statement. "Security forces chased them and they took refuge in residential areas and hijacked some cars. Three of them were killed and a fourth was wounded. There were a number of deaths and injuries among Saudis and foreigners," it added. One Saudi policemen was also said to have been killed.

The gunmen are said to have shot at Western shops, including a McDonalds restaurant, and surrounded a hotel. A hotel employee in Yanbu told Reuters a Westerner was killed in a five-star hotel in the city. Eyewitnesses said a body tied to the back of the car was dragged through the streets.
Posted by: Paul Moloney || 05/01/2004 7:55:13 AM || Comments || Link || E-Mail|| [6474 views] Top|| File under:
Colombian Warlord Castano 'Strangled to Death'
Colombian warlord Carlos Castano, whose disappearance has rocked peace talks between the government and far-right paramilitaries, has been strangled to death by former comrades, one of Castano's friends said on Friday.


Doesn't sound like a very comradely act to me...

The outlaw Castano, who was political chief of the United Self-Defense Forces of Colombia, or AUC, went missing after a shootout with gunmen commanded by rival AUC chiefs at his hidden ranch in northern Colombia on April 16. "They caught Commander Carlos alive that very day and they killed him two days later, after they kept him for two days with his hands and legs bound, in his underwear," his friend told Reuters, saying he had spoken to witnesses.


There's some doubt as to whether it was his underwear...

Military intelligence and state prosecution service officials who have spoken to the friend and colleague of Castano said they believed his report but still had no definitive evidence. Proof Castano was killed could be a fatal blow to year-old negotiations the government hoped would lead to the disarmament of 20,000 paramilitary gunmen waging an illegal war against Marxist rebels and trafficking in cocaine.


Who're waging an illegal war on the government and trafficking in cocaine...

Government officials fear the loss of Castano would fracture the AUC and make talks impossible. Castano aides said rival AUC members heavily involved in cocaine trafficking had attacked him because he was planning to give information about their activities to U.S. authorities. But other senior commanders from the group said Castano's guards had mistakenly opened fire on their own comrades and he ran away in the confusion.


Backtracking: later story from the AP sez he ain't dead yet.
Posted by: Paul Moloney || 05/01/2004 12:18:56 AM || Comments || Link || E-Mail|| [6464 views] Top|| File under:
China-Japan-Koreas
North Korea declares soldier 1st hero of century for bravery
Some North Korean casualties were more than avoidable.


... A day earlier, North Korean media reported many North Koreans died a "heroic death" after last week's train explosion by running into burning buildings to rescue portraits of Kim and his late father, Kim Il-sung. The pictures are mandatory fixtures in every home, office and factory.


Is anyone else willing to bet that these "mandatory" pictures aren't cheap? It's difficult to imagine risking one's life out of love for such a murdering thug's petty image. Permit me to speculate that Kim's direct family makes a tidy profit from selling these compulsory propaganda posters to their poverty-stricken countrymen. Just another button on the coat concerning why Kim is a waste of oxygen.
Posted by: Zenster || 05/01/2004 7:08:18 PM || Comments || Link || E-Mail|| [6474 views] Top|| File under:
Europe
"Europa Zapatera" Avoids Acknowledging Terrorism Problem
.... soon dozens were arrested, and on April 3 another 7, believed to be the ringleaders, killed themselves with a bomb when their apartment in the Madrid suburb of Leganés was surrounded by police. One of the policemen, 41-year-old Francisco Javier Torronteras, the father of two daughters, was killed, too. That seemed to be that. .... But just before sunrise on Monday, April 19, something happened that raised the possibility that Madrid and Europe generally are center stage in the war on terror. Unknown intruders broke into the cemetery where the policeman Torronteras was interred. With a pick-axe, they pried open the crypt where his body lay, smashing the plaque on which memorial verses had been written by his family. They removed the coffin, wheeled it 500 meters away on a hand truck, opened it, chopped off the left hand, doused the corpse with gasoline, and lit it on fire.

As in the aftermath of March 11, the reaction of Spaniards to the event was as curious as the event itself. While right-wing talk radio -- a thriving industry here -- was full of callers raving against the moros (as Arabs are known among the working class), authorities and the press were standoffish. ....

El País, the Socialist party paper, read by the country's intellectual elite, speculated that skinheads could be involved. The paper wrote: "Mistreating a cadaver is a pagan practice, totally alien to the Koran, explains an expert in Islam." And in the photos they ran of Torronteras's funeral, all the papers took care to pixelate the faces of his pallbearers. Presumably to avoid their being targeted by "skinheads." ....

Most in the intellectual and political classes are reluctant to say that al Qaeda terrorism wrested a near-certain electoral victory from the party that al Qaeda hoped would lose, and handed power to the antiwar party .... And from there it is only a short step to saying that Spain has no continuing problem with terrorism at all. .....

From the moment the bombs went off in Madrid, the statements one heard from Zapatero's circle were illogical: On the one hand, Iraq was so disconnected from al Qaeda that Spain's entry into the Iraq war was unjustified. On the other hand, Iraq was so tightly linked to al Qaeda that the March 11 bombings were just tit for tat. This pair of irreconcilable views is widely held. According to one Aznar adviser, a few days after the March 11 bombings, some of the three dozen men arrested for the attacks brought to the neighborhood of Lavapiés where the attacks had been organized. It was not a perp walk--the goal was to get the terrorists in situ to answer investigators' questions. But the authorities noticed something odd. "There were a lot of people on the street," said the Aznar adviser. "But no one was yelling at them. Everybody was silent. The people didn't think the terrorists were responsible for the attacks. They thought the United States was responsible. Or Aznar, maybe."

Spain's entire sense of its safety rests on the idea that March 11 was condign punishment for its participation in the Iraq war. If Spaniards stopped believing that, they would fall into a panic, and they are fighting against a great deal of evidence to make sure they don't. Days after the Leganés raid, police found a bomb, set and armed, on the high-speed train tracks between Madrid and Seville. When a bomb-damaged videotape found in the raided apartment was reconstructed, it was found to contain a series of warnings -- recorded on March 27 -- that the new government would face more attacks because of its announced wish to join the U.N. in Afghanistan. The tape demanded that Spanish troops retire immediately from "the land of the Muslims" -- Afghanistan as well as Iraq. And implicitly one other country that jihadists regard as Muslim: Spain itself. Considering that Muslims ruled in Spain for twice as long as Europeans have lived in North America, many jihadist radicals treat Spain not as an infidel country but an apostate one: "If you don't do this, within the space of a week from today," the March 27 message continued, "we shall continue our jihad until martyrdom in the land of Tariq bin Ziyad"--that is, in Spain.

Spain's problem is basically Europe's: It does not want a strategic relationship with the only power that can defend it. And the accident of the Socialist victory has shifted thinking all across Europe towards a strange kind of fatalistic, let-the-chips-fall-where-they-may passivity. Certain intelligent opponents of the Iraq war understand this best. In an article on what he calls "Europa Zapatera" (Zapatero's Europe), Eugenio Scalfari, editor of Italy's La Repubblica daily, argued that following the United States into Iraq was a mistake, but he also despaired of entrusting the mission to the U.N. "For what is the U.N.? What can it do? And is it capable of doing it or is it only an alibi to hide the Europeans' impotence before the Iraq crisis?"

The pipe dream is worth pursuing, though, Scalfari continued. "Europa Zapatera is in reality the only possible alternative. Defuse the Iraq bomb and undertake, with seriousness and intelligence, the war against real terrorism, and at the same time impose on Israelis and Palestinians a route to peace that, alone, they have never been capable of building." It is hard to imagine Italians responding the way they have to the holding of three of their fellow citizens in Iraq -- sending friends and family of the hostages to beg for their release on Al Jazeera, trying to outdo each other in condemnation of Berlusconi's war -- had Spanish voters not reacted as they had to al Qaeda's disruption of the Spanish elections.

The psychological strategy Spaniards have pursued since March 11 has become general across Europe, even in countries that (for now) still belong to the coalition. The strategy is to pretend that, just because an American-led invasion of Iraq seems to be the wrong solution, there is no problem.
Posted by: Mike Sylwester || 05/01/2004 6:47:22 PM || Comments || Link || E-Mail|| [6476 views] Top|| File under:
Italy demos 'win hostage safety'
Saturday, 1 May, 2004, 11:32 GMT 12:32 UK

Three Italian hostages in Iraq have been saved from harm by Italian people showing the white feather street protests in Rome, a militant group has told al-Jazeera TV. Earlier this week, a group calling itself the Green Brigade threatened to kill the men within five days unless Italians groveled abjectly staged demonstrations.

The Arabic TV channel quoted a statement saying that Thursday's protests had satisfied the blackmail demand.

A fourth Italian was murdered soon after the group was seized.

There was no immediate confirmation of the authenticity of Saturday's statement.

"They are telling the Italian people that they appreciate how the Italian people went onto the streets and now they are not going to harm the hostages for now," a spokesman for the Qatar-based channel told Reuters news agency.

Prisoner demand

Al-Jazeera said the statement also called on the Italian government to seek the release of "political prisoners" held in prison in Kurdish areas of Iraq. References to the statement were later dropped from al-Jazeera bulletins.


Anyone got a read on this?


The first statement, threatening the hostages with death, was sent to al-Arabiya television station. The three men, Salvatore Stefio, Umberto Cupertino and Maurizio Agliana were captured on 12 April outside Baghdad, where they were working as security guards for a private US firm.

Their colleague Fabrizio Quattrocchi died like a real man, 36, was shot on 14 April, and his murder filmed.
What a relief. At least they call Quattrocchi's death a "murder" and not an "execution." It's hard not to be thankful that Quattrocchi did not have to witness this latest Italian epidemic of Spanish-Fly-From-Danger. It goes beyond belief that the Italian people could be gulled so easily into believing that any cooperation with terrorists will bear anything but poisoned fruit. Have they not learned a single lesson from fighting the Mafia?
Posted by: Zenster || 05/01/2004 4:06:02 PM || Comments || Link || E-Mail|| [6470 views] Top|| File under:
Mullah Loses His Temper, Grabs Camera
As Mark Twain said "The difference between truth and fiction: Fiction has to make sense."


The founder of suspected terror group Ansar al-Islam lost his temper in public for a second time this week, angrily wrenching a camera from a journalist on Friday. Mullah Krekar, the former leader of a fundamentalist Islamic group of Kurds in northern Iraq, was on his way into a police station to file an assault complaint against a female comedian who on Tuesday lifted him into the air and mocked him in front of cameras. Instead, he could be the one facing assault charges.

Krekar, a refugee in Norway since 1991, erupted into a rage when a journalist took his picture outside the station. He ripped the camera from the reporter's hand and took it with him into the station.

Joergen Berge

, the photographer, said Krekar's brother had to grab the Mullah to restrain him, and he only got his camera back after the ensuing argument in the station became so loud that police asked them to leave. Berge, who works for the TV-2 Nettavisen internet news site called the incident ``very unpleasant.'' TV-2 Nettavisen editor

Gunnar Stavrum

, said they were considering filing assault charges. ``What I saw shows Mullah Krekar physically attacking our reporter, and acting threatening,'' he said.

Krekar's lawyer,

Brynjar Meling

, refused to comment when contacted by telephone, saying he not have time to talk before hanging up. Krekar left the police station without filing an assault complaint against comedian and women's rights activist Shabana Rehman, who often uses her childhood religion, Islam, in her acts. Krekar, who has lived in Norway since 1991, has become the country's highest profile Muslim after repeated arrests, court cases, television appearances and now his book, ``My Own Words.'' The group he founded, Ansar al-Islam, is suspected by the United States of links to the al-Qaida network and for involvement in suicide bombings targeting U.S. and coalition forces in Iraq. Krekar says he is no longer the group's leader.

Rehman was in the audience for a debate about Krekar's new book and talked the Mullah into allowing her to perform what she called a little test to see if he was a fundamentalist. Pakistan-born Rehman walked onto the stage, grabbed Krekar around the hips, and lifted him up. ``A man who can be carried by a woman can't be a fundamentalist,'' Rehman said to howls of laughter. Krekar, who comes across as calm and tolerant in public appearances, exploded with rage and grabbed the microphone. ``She does not have the right to touch me. She is showing contempt for me,'' the Oslo newspaper Aftenposten quoted Krekar as saying. The mullah threatened a lawsuit, and demanded that all the photographers in the hall erase any pictures of him being lifted. But the images were broadcast on television and published in newspapers.

Rehman said the point was to see his reaction. ``If he is as tolerant and relaxed as he presents himself, he didn't need to react so strongly,'' she told the newspaper. ``One who is not a fanatic would have gone along with such a joke.''
Posted by: tipper || 05/01/2004 2:06:34 PM || Comments || Link || E-Mail|| [6476 views] Top|| File under:
Macedonia Accused of Killing 7 Pakistanis
Macedonian police gunned down seven innocent immigrants, then claimed they were terrorists, in a killing staged to show they were participating in the U.S.-led campaign against terrorism, authorities said Friday. Police spokeswoman Mirjana Konteska told reporters that six people, including three former police commanders, two special police officers and a businessman, have been charged by police with murder. If convicted, they could be sentenced from 10 years to life in prison. "That was an act of a sick mind," Konteska said after a two-year investigation. "They ... ordered the brutal murder of the seven Pakistani men." She described a meticulous plan to promote Macedonia as a player in the fight against global terrorism that involved smuggling the Pakistanis into Macedonia from Bulgaria, housing them, and then coldly gunning them down. The killings, she added, were part of an attempt to "present themselves as participants in the war against terrorism and demonstrate Macedonia's commitment to the war on terror."
Posted by: Fred || 05/01/2004 10:11:15 AM || Comments || Link || E-Mail|| [6463 views] Top|| File under:
Italy acquits 3 more accused terrorists
An Italian court has acquitted three Egyptians accused of planning to attack a Rome airport and a US war cemetery. The ruling comes two days after nine Moroccans, accused of plotting to bomb the US embassy in Rome, were acquitted. Police held the three Egyptians in the port town of Anzio in October 2002, saying they found explosives, a gun and maps of alleged targets in their flat. After the men's acquittal, defence lawyer Giovanni Destito said: "In the court at least, justice is done". Police said at the time of their arrest they had found maps with Rome's airport, an American war cemetery in Anzio and McDonald's restaurant all highlighted. The three, aged between 30 and 45, were charged with illegal possession of weapons and "subversive association aimed at international terrorism", the latter introduced after 11 September attacks. The men - two of whom were fishermen and the other a street vendor - denied the charges, saying they had used the explosives for fishing. The high-security court acquitted the three men after deliberating for three hours. A detailed explanation of the ruling will be given at a later date. The Associated Press news agency quoted prosecutors as saying they were considering appealing in both this case, and that of the acquittal of nine Moroccans on Wednesday.
Posted by: Paul Moloney || 05/01/2004 12:31:09 AM || Comments || Link || E-Mail|| [6463 views] Top|| File under:
Nine accused terrorists acquitted of US embassy plot
An Italian court acquitted nine Moroccans accused of plotting to attack the US Embassy in Rome by poisoning its water supply. The nine Moroccans were arrested in February 2002 after police found almost nine pounds of potassium ferrocyanide in their apartment building, along with falsified documents and a map showing the US Embassy. Scientists said the chemical was a potential precursor of a deadly poison. Days later, police discovered a hole dug into an underground passageway next to the downtown embassy, raising fears that militants were planning to contaminate water pipes leading into the heavily guarded compound. After their arrest, the nine Moroccans told investigators they knew nothing about the chemicals or the map, saying many people passed through the apartment. Their lawyers told reporters yesterday that the cyanide compound was not a dangerous substance, and might, at worst, have been used to help forge identification documents.
Posted by: Paul Moloney || 05/01/2004 12:28:49 AM || Comments || Link || E-Mail|| [6462 views] Top|| File under:
Fifth Column
Daniel Pipes: Al-Qaeda's Ideological Hold on American Muslims
The Main Determinant: Ideology
Pipes adds: "There is a gradual awareness developing of militant Islam existing not just in the hills of Afghanistan but within American society. This is unparalleled in our country's history, as the United States never seriously confronted fascism or communism internally, as Europe was forced to do. Americans certainly never experienced a hazard from an ideological source comparable to the Islamists.

"The focus on al-Qaeda is doubly misplaced. First, it is an umbrella group, rather than an actual organization. Second, it is a symptom of a much deeper attitude. The ideology is the key, not an organization. This ideology is a force in itself and not the result of socioeconomic conditions; it cannot be solved, for example, through a Marshall Plan type of response.
Ditto Richard Clarke. Counter-terror will fail if based on attempts to democraticize Muslim states through nation-building partnerships with Islamofascists, after invasion-occupation. How on earth can Islamofascists be beaten by Bush-Powell's dual-track social accomodation and law enforcement policies?
"Militant Islam cannot be compared to any segment of Christianity, Judaism, or Hinduism. These religions do not embody groups with totalitarian utopian ideologies that seek world hegemony. In fact, militant Islam resembles fascism and communism more than any religious movement...
Islamofascism is a social pollution that infests the entire globe. If we want to live, those pigs have to die. They vote with terror.
Posted by: Man Bites Dog || 05/01/2004 2:12:29 AM || Comments || Link || E-Mail|| [6492 views] Top|| File under:
Home Front: Politix
Our Honor, Our Grief - keep politicians and media away from our fallen soldiers
this says it more eloquently than I ever could - ergo - no comments from me


BY RONALD R. GRIFFIN
Saturday, May 1, 2004 12:01 a.m. EDT

EMERSON, N.J.--The debate, or rather the topic of criticism, had been simmering even before the first of the fallen heroes in their Flag Draped Coffins began to arrive at Dover Air Force Base in Delaware.

In a speech on the Senate floor, Dianne Feinstein, debating the resolution to authorize the use of force in Iraq, both insulted Americans by her flat-out prediction that as the numbers of the fallen heroes rose the resolve of the American would evaporate and then pre-insulted the soon-to-come fallen heroes by referring to them in the crudest of terms as "body bags."

Since the start of Operation Iraqi Freedom, opponents of President Bush have used the deaths of soldiers as political fodder, excoriating him as an uncaring man for not attending their funerals and for keeping in place the policy of no media coverage during the transport of deceased military personnel. The simmering debate has become an inferno, for there are now pictures.

The words of criticism are the same now as they were last year. Last week Mark Shields criticized President Bush for not attending a single funeral and for his refusal to lift the ban on media coverage at Dover. That same day, the New York Times reiterated its editorial opinion to have the ban lifted, saying that though the "theory" seems to be that the pictures are intrusive to bereaved families, "it seems far more likely" that the Pentagon is eager to check "the impact that photos of large numbers of flag-draped coffins may have on the American public's attitude toward the war."

I have lived through the numbing sadness of going to Dover to pick up my son, and have experienced the body-shaking pain of having to lay to his final rest a member of the U.S. military.
The idea of criticizing President Bush on his choice not to attend the funerals is ludicrous. The simple fact is that President Bush either attends all or attends none for to attend some could be interpreted as an insult to those fallen heroes whose funerals he is seen to have "spurned." Besides, the logistics are impossible. On the day that my son was being buried in New Jersey his two buddies he was killed with were being buried at the same time at opposite ends of Pennsylvania. What was the president to do when the helicopter crashed and killed 17 soldiers? How to attend 17 funerals without forcing the families to wait for the president?

I would not have wanted the president to attend my son's funeral, for it would have changed the entire dynamic of the day. The church service was a "Celebration of the Life of Kyle Andrew Griffin" and had President Bush honored us with his presence that would have all changed. It would have become a media circus. I knew full well how much President Bush honors my son, and I am comforted by that.

The arguments put forth to have the ban on media coverage lifted vary from allowing the American people to bear witness to the sacrifice of the soldiers and thus honor them, to the need to deny President Bush the opportunity to hide the real costs in human terms of Operation Iraqi Freedom. Steve Capus, executive producer of "NBC Nightly News," arrogantly and presumptuously spoke for me when he stated, "It would seem that the only reason somebody would come out against the use of these pictures is that they are worried about the political fallout." Well I am that "somebody," and as I looked at those pictures the tears were not running because of my worry about political fallout. In all the criticism there has never once been put forth a single argument of how having the media coverage lifted would be of benefit to the loved ones of these heroes. We are never taken into account. We are the collateral damage in this all so obvious ideological struggle.

During those days between June 1 last year, when we were notified of our son's death, and June 6, when we picked him up at Dover, we were constantly (and privately) informed of the process that was taking place. We were aware that he would leave the evacuation hospital, and be transported to Kuwait and eventually to Dover. But as in all things military, exact timeframes were nonexistent. Our Casualty Assistance Officer, Sgt. First Class Tyrone Russell, who was with us every step of this process and who was to become an individual beloved by all who had the honor of meeting him, informed us on June 5 that we could pick up our son the next morning. That would have meant that our son would have arrived along with his buddies sometime on the later half of June 4. There would have been a certain time-requirement to perform the final identification process and conduct the final military-only ceremony to honor the fallen heroes.

Had the media ban not been in effect, we, the families of fallen soldiers, would not have had these moments to ourselves. Without the ban, it is conceivable that I could have viewed a procession of flag-draped coffins as they disembarked from the aircraft. But how would the families of those other fallen heroes, who would be unable to come to Dover because they lived in Iowa or North Dakota or Arizona, feel when they viewed on TV their loved ones arriving? Would they feel the honor that was being bestowed upon them from all those other Americans? Or would they suffer further when the pictures were used in the context of criticism?

If it is truly the intention of those who support the lifting of the ban to honor these gallant individuals while giving the American public the opportunity to grieve with them--and if it is truly the intention to bear witness to sacrifice and view at first hand the cost of this war--then let them visit the families of those who freely chose to join the military family. Let them visit the grave sites, let them journey to Fort Bragg or Fort Campbell or Fort Hood and speak to those who have returned or who might soon be joining the fight.
My son, Spc. Kyle Andrew Griffin, was a hero as a soldier and as a son. He died loving what he was doing with those he loved and respected. He will be forever remembered by those who knew him. The date of his birth will be seared into the memory of all Americans, for he was born on Sept. 11, 1982. But never should the memory of his death be intoned as ammunition on the political battlefield.

Mr. Griffin is the father of Spc. Kyle Andrew Griffin, a recipient of the Army Commendation Medal, Army Meritorious Service Medal and the Bronze Star, who was killed in a truck accident on a road between Mosul and Tikrit on May 30, 2003.

Posted by: Frank G || 05/01/2004 5:28:53 PM || Comments || Link || E-Mail|| [6470 views] Top|| File under:
Home Front: WoT
UMASS Idiot Gets His Death Threats
What comes around goes around!


The University of Massachusetts at Amherst student who penned a column deriding a fallen soldier as an ``idiot'' asked that his screed be taken off a school newspaper Web site after receiving death threats, student journalists said.

His editors aren't sure where Rene Gonzalez is because the political science graduate student and part-time columnnist has been incommunicado since the furor erupted Wednesday.

``The only information we have directly from Rene is that he had received death threats,'' said Matthew Reid, editor of The Collegian's editorial page.

Gonzalez has been in the national spotlight since his column was published Wednesday saying Pat Tillman, who left a lucrative NFL contract for the military, ``got what he deserved'' when he was killed in Afghanistan last week.

Amherst police said they weren't aware of any death threats but had been approached by Gonzalez's concerned father seeking information about possibly seeking charges.

``He made some innuendos about his son being threatened bodily harm,'' Amherst police Lt. Scott Livingstone said



Gee somebody didn't like what young Rene wrote and called him on it? Boo Friggin Hoo Rene! I don't wish him any ill will but I have NO sympathy for this jerk.
Posted by: Cyber Sarge || 05/01/2004 7:26:33 PM || Comments || Link || E-Mail|| [6494 views] Top|| File under:
How North Vietnam Won The War
Found via blackfive.net
ELF
snip
Question: How did Hanoi intend to defeat the Americans?

Answer: By fighting a long war which would break their will to help South Vietnam. Ho Chi Minh said, "We don't need to win military victories, we only need to hit them until they give up and get out."

Q: Was the American antiwar movement important to Hanoi's victory?

A: It was essential to our strategy. Support of the war from our rear was completely secure while the American rear was vulnerable. Every day our leadership would listen to world news over the radio at 9 a.m. to follow the growth of the American antiwar movement. Visits to Hanoi by people like Jane Fonda, and former Attorney General Ramsey Clark and ministers gave us confidence that we should hold on in the face of battlefield reverses. We were elated when Jane Fonda, wearing a red Vietnamese dress, said at a press conference that she was ashamed of American actions in the war and that she would struggle along with us.

Q: Did the Politburo pay attention to these visits?

A: Keenly.

Q: Why?

A: Those people represented the conscience of America. The conscience of America was part of its war-making capability, and we were turning that power in our favor. America lost because of its democracy; through dissent and protest it lost the ability to mobilize a will to win.


snip


and the media is replaying it's role
Posted by: Sherry || 05/01/2004 4:41:43 PM || Comments || Link || E-Mail|| [6477 views] Top|| File under:
International-UN-NGOs
Canada: UN Out of North America
You know you're pathetic when even the Canadians don't want you around...




EFL


With yesterday's landmark speech, Paul Martin tacitly acknowledged what Canada's foreign policy establishment has refused to accept for decades: that the United Nations is a failure, for which there is no solution.


Kudos for the Canuckians for publicly acknowledging this, don't hold your breath for similar statements from our State Department.


The Prime Minister's proposed alternative is a new international body, the G-20 summit of world leaders, representative of North and South, developed and developing, rich and poor: a working group unfettered by the UN's bureaucracy and its anachronistic Security Council.


Sounds nice, but are there standards for admittance, such as functioning liberal democracy, free market economy, etc ?


Mr. Martin formally proposed an initial meeting of heads of government that would most likely include the G-8 plus Australia and the major developing nations -- such as China, Brazil, India and Indonesia.


Ooops, guess not.


The first summit would take on one specific issue, most likely global security in the face of terrorist threats. The goal would be to find a common voice to speak on the larger questions of goals and priorities, and to examine specific measures -- say, implementing anti-terrorism measures at major sea ports in the developing world similar to those under way in Europe and North America.


The "G-20" model proposed looks like a great way to achieve the decisiveness and unity of vision of the UN General Assembly.




Martin gets an A for recognizing the problem, D for his solution.
Posted by: Carl in N.H || 05/01/2004 3:21:45 PM || Comments || Link || E-Mail|| [6462 views] Top|| File under:
Canada: UN a failure, for which there is no solution
via Instapundit. EFL


Editorial in the Globe and Mail By John Ibbitson
With yesterday's landmark speech, Paul Martin tacitly acknowledged what Canada's foreign policy establishment has refused to accept for decades: that the United Nations is a failure, for which there is no solution. The Prime Minister's proposed alternative is a new international body, the G-20 summit of world leaders, representative of North and South, developed and developing, rich and poor: a working group unfettered by the UN's bureaucracy and its anachronistic Security Council. It is a bold, though perhaps unworkable plan. But however it is ultimately greeted by the world community.


Mr. Martin's proposal at least recognizes and sets out to correct a fundamental flaw in Canadian foreign policy, one that has left us hostage to a dysfunctional world body whose interests are often irrelevant to Canada's.




Da-yum! Preach it, brother!




Read the rest at the link. Can we dare to hope the UN's days are numbered? (Hopefully in the single digits.)
Posted by: Barbara Skolaut || 05/01/2004 1:28:29 PM || Comments || Link || E-Mail|| [6465 views] Top|| File under:
Southeast Asia
Religious War Restarts in Indonesia
A young boy crouches beside the ruins of a house, lighting a gasoline bomb. An ashen cross on his chest marks him as a Christian fighter. Less than 25 yards away, Muslim combatants catapult homemade grenades across the burnt and abandoned houses that mark the no man's land in this eastern Indonesian city. "This is what it is like, morning, afternoon and night," says Victor, barely flinching as a bomb explodes nearby. "Last week we were neighbors, now we are enemies."

A week of sectarian fighting in Ambon has left 37 people dead, reviving fears the Maluku islands could plunge back into the Muslim-Christian bloodletting that killed up to 9,000 people three years ago. Ambon is the capital of the province comprising the islands, known as the Spice islands during Dutch colonial rule. Indonesian security forces have done little to stop the clashes and in some cases have even joined in, witnesses say. While Indonesia is the world's most populous Muslim nation, the 2 million inhabitants of the Malukus are evenly divided between Christians and Muslims.

Christians here, as elsewhere in Indonesia, have accused authorities of discrimination and failing to protect them from Muslim attacks. Many fear Jakarta is too absorbed by July's presidential election, the first since the downfall of ex-dictator Suharto in 1998, to be concerned with the violence. If so, the government is taking a big risk: A prolonged conflict could galvanize militant Muslims in Indonesia, thousands of whom came to the region to fight in the earlier conflict. Indonesian intelligence officials say several Ambon veterans have turned up in Jemaah Islamiyah, the al-Qaida-linked terror group blamed for a string of bombings in recent years, including the 2002 Bali bombings. "This is a holy war," said one Muslim fighter, gesturing to the Christian part of the divided seaside city with a spear. "We are obliged to defend our faith." Many of the combatants on the Christian side appear to be barely out of their teens. The fighting erupted Sunday after the province's small, mostly Christian separatist movement paraded through the city center. The display of secessionist sentiment angered Muslims, who have cast themselves as defenders of the country's unity to avoid military crackdowns and attract legitimacy in Jakarta.

The conflict is often seen in these terms by government officials and the national media, which infuriates Christians. "How is burning churches and homes fighting separatism?" asks one woman who declined to be identified. "We work in Indonesia, we love Indonesia. We are only defending our homes." In fact, the separatist Maluku Sovereignty Front has no armed wing and, local Christians say, numbers less than 200 members. It has never been seen as a threat to the country's unity, unlike secessionist movements in the provinces of Aceh and Papua, the main trouble spots in the sprawling Indonesian archipelago. "The government of Indonesia started this problem, not us," said Thos Talakua, a spokesman for the group. "It's our hope that the international community can come and save the Maluku people."
Posted by: Fred || 05/01/2004 9:57:28 AM || Comments || Link || E-Mail|| [6481 views] Top|| File under:
Thai Leader Rejects Foreign Criticism
Thailand's leader shrugged off international criticism of his government's crackdown on suspected Islamic militants, saying in speech to the nation Saturday that he had no choice but to use overwhelming force. More than 100 suspected militants — mostly young men wielding machetes — were killed Wednesday when they attacked police and army posts in pre-dawn raids in three southern provinces. Three police and two soldiers were also killed.

On Friday, the U.N. High Commissioner for Human Rights demanded that Thailand investigate the killings, citing treaties that require security forces to refrain from using excessive force. International and local human rights groups have also called for investigations. Prime Minister Thaksin Shinawatra responded with defiance. "Please don't intervene. Please leave us alone," he said in a radio address Saturday. "It is my job and we can cope with this matter. We are trying to explain this to foreigners. But if they do not understand or ignore our explanation, I don't care because we are not begging them for food," Thaksin said. Thaksin initially blamed drug traffickers and organized crime but the government now says it suspects the attacks were the work of Islamic separatists.
Posted by: Fred || 05/01/2004 9:54:14 AM || Comments || Link || E-Mail|| [6470 views] Top|| File under:
Ten rebels killed by own landmine
TEN communist rebels were killed and six were wounded when a landmine they were planting exploded in the southern Philippines, a military spokesman said today. The 16 guerrillas of the communist New People's Army (NPA) were planting the landmines along a highway in Esperanza town when one of their home-made devices went off, Lieutenant Colonel Renoir Pascua said. The military learned of the incident days later, Pascua said. The NPA is the armed wing of the Communist Party of the Philippines which has been waging a campaign to seize power for more than three decades. It has stepped up its activities in recent months, extorting money from candidates running in the May 10 general elections.
Posted by: tipper || 05/01/2004 2:31:09 AM || Comments || Link || E-Mail|| [6483 views] Top|| File under:
Syria-Lebanon-Iran
Flying Saucer Fever Grips Iran, Theories Abound
TEHRAN (Reuters) - Is Iran about to be invaded by little green men or are the Americans racing through the night sky in spaceships to spy on the Islamic Republic?


B-2's? In my dreams.


Flying saucer fever has gripped Iran after dozens of sightings in the last few days. Fanciful cartoons of alien spacecraft have adorned the front pages.


At least they have a sense of humor over there.


State television on Wednesday showed a sparkling white disc it said was filmed over Tehran on Tuesday night.

More colorful Unidentified Flying Objects (UFOs) have been spotted beaming out green, red, blue and purple rays over the northern cities of Tabriz and Ardebil and in the Caspian Sea province of Golestan where drugs are most readily available, the official IRNA news agency reported.

Newspapers and agencies reported people rushing out into the streets in eight towns on Tuesday night to watch a bright extraterrestrial light dipping in and out of the clouds.

An airforce officer in the Revolutionary Guards was quoted in the reformist Vagha-ye Etefaghiyeh daily saying Iran's Supreme National Security Council should investigate whether these visitors from afar had hostile intent.


If USAF, IAF or RAF the answer would be yes.


But Sa'dollah Nasiri-Qeydari, head of the Astronomical Society of Iran, told Reuters the stories were unfounded.

"In my opinion, flying saucers do not exist," he said, insisting his telescopes would have picked up invaders from outer space.


Killjoy


"The people who have seen these things are not experts - farmers, villagers and pilots," he added.


Unlike Mullaz who know everything.


He said what people reported was consistent with the planet Venus, whose intense light in its current position would be given different hues by being filtered through the atmosphere.

Posted by: JAB || 05/01/2004 9:04:42 PM || Comments || Link || E-Mail|| [6470 views] Top|| File under:
Eyewitness Description of Gunfight in Downtown Damascas
.... "I don't know what happened," said a weary [Sawsan] Farah, as nurses changed her bandages and prepared her for X-rays. "We were going to the school to work and instead found ourselves in the middle of a fire fight."

Farah, a 41-year-old Christian woman, and colleague Nahla Zeidan were driving to the school where they worked Tuesday evening when they heard explosions and shooting. A gunman ordered them to stop and leave the car. "We tried to hide but one man came and shouted at us: 'Get out! Get out!'" she said.

After they got out, the gunman ordered them to lie face down on the ground. Then, amid confusion and continued firing, he shot them. Farah was wounded in her thigh and the back of her shoulder. Zeidan, a gym instructor at the Flower of Damascus Elementary School, was killed. "I had my phone. I called my brother ... I was bleeding and Nahla was unconscious," Farah said. She said they stayed on the ground for 15 to 30 minutes until a local person arrived and took them to Muwasat hospital, where she was interviewed. Relatives said they have not told Farah that Zeidan had died. However, some colleagues wore black at her hospital bed.

The two had been going to the school that night to finish preparations for today's ceremony, a yearly event organised by a children's organisation affiliated to the ruling Baath Party. Farah said the gunmen spoke Arabic and did not wear masks. But she could not remember what they looked like or what they were wearing. "I did not notice. I was too shocked," she said. She was reluctant to speculate on who the attackers might be or why she and her friend were shot at. "I don't know," she kept on repeating.

The government has described the four gunmen as terrorists and foreigners. Some of Farah's relatives and friends posed questions that cast doubt on the official version of events. "There is a missing link somewhere," said Afraa Haidar, a 29-year-old Arabic language teacher at the school who came to see Farah today. "Why was the street empty before the clash?" she asked.

Other Syrians have wondered how a gunbattle that caused extensive damage to buildings did not inflict more casualties in an area which has several restaurants and cafes. Zeidan was the only bystander to be killed. The other fatalities comprised a policeman and two gunmen. George Farah, Sawsan's brother, said he did not care if the attackers were Muslim extremists, Syrians or foreigners. "Whoever did this is a heartless terrorist," he said, choking with emotion. "Sawsan and Nahla are two of the best people I know. They loved the children. They were married to the school."
Posted by: Mike Sylwester || 05/01/2004 6:54:44 PM || Comments || Link || E-Mail|| [6471 views] Top|| File under:
Terror Networks
Al-Zawahri 'real al-Qaeda leader'
A FORMER Egyptian doctor-turned-practitioner of Islamic holy war has emerged as the hands-on operational leader of the al-Qaeda terror network, reducing Osama bin Laden to a figurehead role, a top US counter-terrorism official said today. Cofer Black, a former chief al-Qaeda hunter at the Central Intelligence Agency (CIA) who now coordinates counter-terrorism activities at the US State Department, warned that Ayman al-Zawahri, a man associated with radical Islamic causes since the 1960s, "tends to be more operational than Osama bin Laden".

"I think Zawahri represents more of a threat comparatively between the two men," Black told CNN television. "Zawahri is certainly in the field and operating, has lines of communication to his subordinates and is planning attacks as we speak." He described bin Laden, the mastermind of the September 11, 2001 attacks in the US as a "figurehead" leader increasingly out of touch with his followers. "He's very defensive. He knows we're after him. And he spends most of his time hiding from us," Black said of bin Laden.

Warning that both men still were capable of mounting terrorist operations, Black called Zawahri "a significant threat" but pointedly refrained from giving the same characterisation to bin Laden. He compared the al-Qaeda founder to ousted Iraqi leader Saddam Hussein who had been hiding in an underground hole cut off from the outside world before US soldiers captured him last December. As many as 70 per cent of al-Qaeda's leadership have been captured or killed as a result of the US-led war on terror launched in the aftermath of September 11 in Afghanistan and other parts of the world, according to US intelligence officials.

More than 3400 of the group's lower-ranking operatives and supporters have also been detained or otherwise neutralised, these officials insist. But a report on worldwide terrorism patterns released by the State Department yesterday acknowledged that al-Qaeda probably still has several thousand members and associates it can rely on. Following the 2001 ouster of the Taliban regime in Afghanistan, and the closure of al-Qaeda's training camps in the country, "al-Qaeda has dispersed in small groups across South Asia, South-east Asia, and the Middle East and probably will attempt to carry out future attacks against US interests", the report warned.
Posted by: tipper || 05/01/2004 2:26:16 AM || Comments || Link || E-Mail|| [6461 views] Top|| File under:
Iraq-Jordan
Seymour Hersh Reveals Details About Development of Interrogation Scandal
.... Last June, Janis Karpinski, an Army reserve brigadier general, was named commander of the 800th Military Police Brigade and put in charge of military prisons in Iraq. General Karpinski, the only female commander in the war zone, was an experienced operations and intelligence officer who had served with the Special Forces and in the 1991 Gulf War, but she had never run a prison system. Now she was in charge of three large jails, eight battalions, and thirty-four hundred Army reservists, most of whom, like her, had no training in handling prisoners. ...

A month later, General Karpinski was formally admonished and quietly suspended, and a major investigation into the Army's prison system, authorized by Lieutenant General Ricardo S. Sanchez, the senior commander in Iraq, was under way. A fifty-three-page report, obtained by The New Yorker, written by Major General Antonio M. Taguba and not meant for public release, was completed in late February. Its conclusions about the institutional failures of the Army prison system were devastating. Specifically, Taguba found that between October and December of 2003 there were numerous instances of "sadistic, blatant, and wanton criminal abuses" at Abu Ghraib. This systematic and illegal abuse of detainees, Taguba reported, was perpetrated by soldiers of the 372nd Military Police Company, and also by members of the American intelligence community. (The 372nd was attached to the 320th M.P. Battalion, which reported to Karpinski's brigade headquarters.) Taguba's report listed some of the wrongdoing:

Breaking chemical lights and pouring the phosphoric liquid on detainees; pouring cold water on naked detainees; beating detainees with a broom handle and a chair; threatening male detainees with rape; allowing a military police guard to stitch the wound of a detainee who was injured after being slammed against the wall in his cell; sodomizing a detainee with a chemical light and perhaps a broom stick, and using military working dogs to frighten and intimidate detainees with threats of attack, and in one instance actually biting a detainee.

There was stunning evidence to support the allegations, Taguba added—"detailed witness statements and the discovery of extremely graphic photographic evidence." Photographs and videos taken by the soldiers as the abuses were happening were not included in his report, Taguba said, because of their "extremely sensitive nature." ....

Two Iraqi faces that do appear in the photographs are those of dead men. There is the battered face of prisoner No. 153399, and the bloodied body of another prisoner, wrapped in cellophane and packed in ice. There is a photograph of an empty room, splattered with blood. ....

The abuses became public because of the outrage of Specialist A government witness, Special Agent Scott Bobeck, who is a member of the Army's Criminal Investigation Division, or C.I.D., .... Frederick, at thirty-seven, was far older than his colleagues, and was a natural leader; he had also worked for six years as a guard for the Virginia Department of Corrections. .... Bobeck also testified that witnesses had said that Frederick, on one occasion, "had punched a detainee in the chest so hard that the detainee almost went into cardiac arrest." .... After the hearing, the presiding investigative officer ruled that there was sufficient evidence to convene a court-martial against Frederick. ... In letters and e-mails to family members, Frederick repeatedly noted that the military-intelligence teams, which included C.I.A. officers and linguists and interrogation specialists from private defense contractors, were the dominant force inside Abu Ghraib. ....

Army regulations limit intelligence activity by the M.P.s to passive collection. But something had gone wrong at Abu Ghraib. There was evidence dating back to the Afghanistan war, the Ryder report said, that M.P.s had worked with intelligence operatives to "set favorable conditions for subsequent interviews" — a euphemism for breaking the will of prisoners. "Such actions generally run counter to the smooth operation of a detention facility, attempting to maintain its population in a compliant and docile state." ....

General Taguba saved his harshest words for the military-intelligence officers and private contractors. .... The problems inside the Army prison system in Iraq were not hidden from senior commanders. .... Some of the incidents had led to the killing or wounding of inmates and M.P.s, and resulted in a series of "lessons learned" inquiries within the brigade. Karpinski invariably approved the reports and signed orders calling for changes in day-to-day procedures. But Taguba found that she did not follow up, doing nothing to insure that the orders were carried out. Had she done so, he added, "cases of abuse may have been prevented."

General Taguba further found that Abu Ghraib was filled beyond capacity, and that the M.P. guard force was significantly undermanned and short of resources. .... There were gross differences, Taguba said, between the actual number of prisoners on hand and the number officially recorded. A lack of proper screening also meant that many innocent Iraqis were wrongly being detained—indefinitely, it seemed, in some cases. ...
Posted by: Mike Sylwester || 05/01/2004 11:37:30 PM || Comments || Link || E-Mail|| [6479 views] Top|| File under:
Home Front: Culture Wars
Thousands Protest [against] Gay Marriage in Seattle ... no really...
Yes this did indeed happen in Liberal Seattle.



SEATTLE - Thousands of people protested gay marriage at a rally Saturday at the city's baseball stadium, facing hundreds of chanting, shouting counter-protesters outside.

The "Mayday for Marriage" worship service and rally drew between 20,000 and 25,000 people from conservative Christian churches supporting traditional marriage, officials said. The protesters arrived by busloads at Safeco Field.

"This is a place where we're taking a stand," said James Dobson, founder of the evangelical Christian group Focus on the Family, told the crowd. "If this happens, the culture war is over and everything associated with it is lost."

The rally was slated as a worship service including music and a choir.

"We believe marriage was designed for a man and a woman," said Bill Hanford, 46, of Redmond. "We think the biblical concept of marriage is important and people should take a stand on that side of the argument as well as the one that's in the media right now."

Between 2,500 and 3,000 gay-rights protesters waved signs and chanted, "Bigots go home!" and tried to shout down the anti-gay marriage protesters. Arrivals had to walk between the counter-protesters to enter the stadium.

One man was arrested, police said.

Jeffrey Steinberg, 52, carried a sign that said, "Religious bigots love lies, not God! Bear your false witness elsewhere."

"Unfortunately religion has often been a tool for hatred," he said.


Ok.. so how is a rally in support of traditional marriage 'hatred'? I am getting really tired of these people labeling anything which does not line up with their liberal 'anything goes' line 'haterd'.


Organizers spent $120,000 to rent the stadium, said the Rev. Joseph Fuiten, pastor of Cedar Park Assembly of God church in Bothell.

The Seattle Mariners, who operate the ballpark, and Safeco Insurance, whose name is on it, received phone calls from people criticizing the use of the stadium for the anti-gay marriage rally, The Seattle Times reported Saturday.


I bet they received more calls in support of the rally. But that would not be 'newsworthy'..


Some threatened to cancel insurance policies while others said they would give up their Mariners tickets, the newspaper said.


Given the Mariner's record.... that isn't much of a threat....
Posted by: CrazyFool || 05/01/2004 7:42:20 PM || Comments || Link || E-Mail|| [6477 views] Top|| File under:
Israel-Palestine
Anti-Katyusha laser test partially successful
The joint U.S.-Israeli mobile laser gun designed to knock down rockets in flight successfully tracked a live target in a test in New Mexico Friday. But operators decided against performing a second part of the test and did not try to shoot down the rocket with the laser.

According to security sources intimately familiar with the design, the THEL will be able to fire a beam every five seconds and follow 15 targets simultaneously. It will also be able to turn glass canopies on fighter jets into opaque glass after a one-second blast. The THEL could also be used against attack helicopters.

The THEL has already shot down rockets in previous tests at the High Energy Laser System Test Facility at White Sands. The final hurdle is making the laser mobile.

Israel and Northrop-Grumman Corp. have been developing it to knock down Katyushas from Lebanon. There have been no such attacks since we pulled our army out in May 2000, but Israeli officials have said that Hizbullah now has 11,000 rockets aimed at Israel.

The US Army is also interested in the system and it has been designed to destroy a wide range of airborne threats, including missiles and artillery. In the US, the MTHEL is managed by the PEO Air, Space and Missile Defense. In Israel it is managed by the Directorate Research and Development and several defense industries.


I thought the anti-artillery aspect was interesting.
Posted by: Phil B || 05/01/2004 6:54:09 PM || Comments || Link || E-Mail|| [6483 views] Top|| File under:
Iraq-Jordan
Anger in Arab capitals
No, it's not about the bodies hanging from bridges. You see, there was no anger when that happened.


A government-leaning newspaper in Egypt, Akhbar el-Yom, showed the photographs of U.S. soldiers posing by naked, hooded inmates, under the banner "The Scandal". Al-Wafd, an opposition paper, displayed similar photos beneath the words "The Shame," reported The Associated Press.
In Cairo, a spokesman for the Arab League said it had complained of abuses by U.S.-led forces after a mission to Iraq in December. The League feared more cases of ill-treatment were going unnoticed, he said. "It is beyond the words of despicable acts and disgust that we feel at watching such photographs," Hossam Zaki told Reuters.


"But we don't feel anything when infidels hang from bridges.


"The irony of it is that Saddam Hussein never really held a banner of spreading freedom...He was an autocratic ruler, a dictator, a repressive ruler, whatever you want to call him. It was expected to witness such atrocities under his rule," he said, according to the Reuters report. "But to have the American soldiers supposedly bringing freedom and democracy and the American way of life to this part of the world, spreading this kind of shameful misconduct, that is an irony that to my taste is very sickening," he said, according to Reuters.


"But poking corpses with sticks brings me delight. Especially infidel corpses."


Zaki said the Arab League mission had heard similar accounts of abuse in Iraqi prisons, but did not have supporting evidence. But he said the mission had raised its concerns with the Iraqi Governing Council and the U.S. embassy on its return to Cairo.
"(It) is most likely that there are other cases that have not been photographed," he told Reuters. "Shame on America. How can they convince us now that it is the bastion of democracy, freedoms and human rights? Why do we blame our dictators then?" asked Mustafa Saad, who was reading morning papers in a downtown Cairo cafe, the A.P. reported.


"Bridges....corpses...bring a smile to my face."


...
Mohammed Hassan Taha, an editor at Nile Sports News Television, said Arabs should not allow the matter to pass quietly, according to the AP dispatch. "This is not humiliation of Iraqis, it is humiliation of all Arabs," said Taha, while buying a newspaper with the photos on its cover.


"But killing captives is OK by me. A dead body can't feel humiliation."


Dara Nor al-Din, a former judge and member of the U.S.-appointed Iraqi Governing Council, said the torture of prisoners and detainees or showing them naked contradicts principles of human rights.


No shit sherlock. But one thing, these guys weren't tortured. They were made fun of.


"We used to criticize Saddam's regime regarding the beating of detained people, so why should we accept to repeat the same tragedy. This is not acceptable," Nor al-Din told AP.


Once again, no beatings. But plenty of humiliation.


At Baghdad's Mustansiriyah University, student Ahmad Taher, 24, asked, "Is this the way the Americans treat prisoners?" "Americans claim that they respect freedom and democracy, but only in their country," Taher, 24, added.


"Bridges and mutilated corpses go together like bread and butter in my country."


Hussein al-Saeedi, spokesman for Kuwait's al-Salaf radical Islamic group, said the images "make every sensible person doubt all the principles Western democracies are offering" and show the need for an end to the U.S. occupation.


"That's why need more bridges!!!"


"America justified its invasion of Iraq by saying the country was under a dictatorship. Unfortunately, Americans are now torturing the Iraqi people in the same place Saddam tortured them," he said.


"But we're better than them 'cause we do it on bridges"


In Syria, Damascus merchant Sahban Alawi, 45, asked "what's the difference between them and Saddam Hussein? They are doing to Iraq more than what he did."


"Oh, and, I hate the Jews"


Iraqis saw the images of abuse via television. Iraq's major newspapers, including those at odds with the U.S.-led occupation, did not publish the photographs, which have been splashed across the pages of Saturday's European publications.
"I can't describe what I felt when I saw those scenes; they revolted me and proved the barbarity of the occupation forces," said Mohammad Salman, a traffic policeman, Reuters reported. "What's the difference between them and Saddam? They are finishing what he started," he said.


"But we have lovely bridges in Iraq! Would like to come and see?"




Posted by: Rafael || 05/01/2004 6:49:31 PM || Comments || Link || E-Mail|| [6460 views] Top|| File under:
A Conversation With a Member of the Iraqi Resistance
From Jihad Unspun, an article written by Dahr Jamail, "a correspondent for The NewStandard. He is an Alaskan devoted to covering the untold stories from occupied Iraq."
.... Tonight I'm speaking with a 26 year-old member of the growing resistance who used to work as a portrait photographer and maintained his trade even whilst in the Iraqi Army, when he was a guard at the presidential palace. Yet he was against Saddam Hussein and rejoiced when the U.S. military managed to topple his brutal regime. In fact, he says he didn't even fight in the resistance against the U.S. during the invasion. But he grew weary of watching his fellow countrymen humiliated, mistreated and killed by the aggression of his occupiers, and like so many others he took up arms to fight against them. He says, "We were under great stress during the time of Saddam. He put me in prison. We were never loyal to Saddam, but now he is representative of us because he is a native of Iraq, he is Muslim, and he is Iraqi."

He says he is a member of a group of 20 who carry out attacks. His group has a "narrow" relationship with other groups in the resistance. He says, "We meet on the day we have a job, then after we complete the job, we don't know each other until it is time for another job."

He says his last job was yesterday. He says his group has carried out 250 attacks and he, personally, has participated in 70 of them. How does he know when it is time to meet with his group? He says, "When a house or city is attacked by the Americans, we meet and decide what job to do." His group uses Rocket Propelled Grenades (RPG's), Improvised Explosive Devices (IED's), grenades and Kalashnikovs. "We have so many arms," he says gruffly, "All that we need to do our jobs."

When asked who comprises the resistance, he hold his hands out and says, "Some are Shia, Ba'athists, Sufis, tribes, and Arab fighters." He adds pointedly, "I have been fighting for a year now, and I have not seen one Al-Qaeda fighter, nor have I heard of one fighting in the resistance."

He adds that around half of the Iraqi Police are members of the resistance. He says the resistance is growing--that even just this week five more men have joined his group. He leans forward and says, "As more Iraqis are provoked, more are joining the resistance. Even children who have had their parents killed by the soldiers are joining."

Of a particular 12 year-old boy, he says, "He joined because he watched the Americans kill his mother and father. His father was not a fighter, didn't even own a gun. He was looking over a fence and an American sniper shot him. When his mother went to help the father, she too was shot. So he joined us and has killed 22 soldiers. They are now frightened of him, because he carries out attacks on his own." .....

He tells a story of a Sheikh who was not in the resistance, yet US soldiers invaded the Sheikh's home and he was beaten and detained in front of his seven daughters. Ahmed says he personally knows 120 people, both men and women, who have been detained. .....

Another story Ahmed tells vehemently is that of when he was detained, along with his sister. While in Abu-Ghraib prison he says he watched his sister raped by soldiers, and after three months she was released, pregnant. "Why do we not hear about these atrocities in the media? They try to portray us as barbarians when we are defending our homes and our families against U.S. terrorism?" ....

He says he does not know how many soldiers he has killed. He says, "So many. During one attack my group killed 35 soldiers. We hit six Humvees with IED's, then RPG's and grenades, and killed everyone. When we inspected the convoy after we attacked it, nobody was alive, and we took their ammunition." ....
Posted by: Mike Sylwester || 05/01/2004 6:28:21 PM || Comments || Link || E-Mail|| [6468 views] Top|| File under:
Doubt cast on UK forces' "Iraq torture" photos
The scare quotes in the title are mine. It's not like the Beeb to be stingy with the scare quotes...


An investigation is under way into claims that British troops humiliated and assaulted an Iraqi prisoner before throwing him from a moving lorry. The claims were made in the Daily Mirror which carried photos allegedly taken during the man's ordeal.

However the BBC's defence correspondent Paul Adams says sources close to The Queen's Lancashire Regiment believe many aspects of the photographs are extremely suspicious. He says they believe the pictures may not have been taken in Iraq.


> They believe the rifle is an SA80 mk 1 - which was not issued to troops in Iraq.
> They say soldiers in Iraq wore berets or hard hats - and not floppy hats as in the photos.
> They also believe the wrong type of Bedford truck is shown in the background - a type never deployed in Iraq.


The Mirror says the pictures were handed over by British soldiers from The Queen's Lancashire Regiment who claimed a rogue element in the British Army was responsible for abusing prisoners and civilians. Speaking on condition of anonymity, the soldiers told the paper no charges were brought against the unnamed captive. They allege that during his eight-hour ordeal he was threatened with execution, his jaw broken and his teeth smashed. After being beaten and urinated on, he was driven away and dumped from the back of a moving vehicle, the soldiers claimed, unaware if he was dead. The reason for making the photos public was, they said, to show why the US-UK coalition was encountering such fierce resistance in Iraq.

Army spokesman Roger Goodwin, on behalf of The Queen's Lancashire Regiment, said there was "clearly some form of link to the regiment". "But the precise form of that link, including whether the soldiers involved in the alleged atrocities were members of the QLR, needs to be established. He added: "There is no place in our regiment for individuals capable of such appalling and sickening behaviour. "The sooner they are exposed and ejected from the regiment, the better."
Posted by: Bulldog || 05/01/2004 6:20:49 PM || Comments || Link || E-Mail|| [6473 views] Top|| File under:
Private Contractors Played Major Role in Interrogation Scandal
.... The scandal has also brought to light the growing and largely unregulated role of private contractors in the interrogation of detainees. According to lawyers for some of the soldiers, they claimed to be acting in part under the instruction of mercenary interrogators hired by the Pentagon. ....

Gen Kimmitt said the investigation began in January when an American soldier reported the abuse and turned over evidence that included photographs. "That soldier said: 'There are some things going on here that I can't live with'."

The inquiry had centred on the 800th Brigade which is based in Uniondale, New York. .... Lawyers for the soldiers argue they are being made scapegoats for a rogue military prison system in which mercenaries give orders without legal accountability.

A military report into the Abu Ghraib case - parts of which were made available to the Guardian - makes it clear that private contractors were supervising interrogations in the prison, which was notorious for torture and executions under Saddam Hussein. One civilian contractor was accused of raping a young male prisoner but has not been charged because military law has no jurisdiction over him. ..... This is the first time the privatisation of interrogation and intelligence-gathering has come to light. The investigation names two US contractors, CACI International Inc and the Titan Corporation, for their involvement in the functioning of Abu Ghraib.

Titan, based in San Diego, describes itself as a "a leading provider of comprehensive information and communications products, solutions and services for national security". It recently won a big contract for providing translation services to the US army, and its involvement in Abu Ghraib is believed to have been to provide translators.

CACI, which has headquarters in Virginia, claims on its website to "help America's intelligence community collect, analyse and share global information in the war on terrorism".

Neither responded to calls for comment yesterday. According to the military report on Abu Ghraib, both played an important role at the prison. At one point, the investigators say: "A CACI instructor was terminated because he al lowed and/or instructed MPs who were not trained in interrogation techniques to facilitate interrogations by setting conditions which were neither authorised [nor] in accordance with applicable regulations/policy."

Colonel Jill Morgenthaler, speaking for central command, told the Guardian: "One contractor was originally included with six soldiers, accused for his treatment of the prisoners, but we had no jurisdiction over him. It was left up to the contractor on how to deal with him."

She did not specify the accusation facing the contractor, but according to several sources with detailed knowledge of the case, he raped an Iraqi inmate in his mid-teens.

Col Morgenthaler said the charges against the six soldiers included "indecent acts, for ordering detainees to publicly masturbate; maltreatment, for non-physical abuse, piling inmates into nude pyramids and taking pictures of them nude; battery, for shoving and stepping on detainees; dereliction of duty; and conspiracy to maltreat detainees".

One of the soldiers, Staff Sgt Chip Frederick is accused of posing in a photograph sitting on top of a detainee, committing an indecent act and with assault for striking detainees - and ordering detainees to strike each other. He told CBS: "We had no support, no training whatsoever. And I kept asking my chain of command for certain things ... like rules and regulations." ....

Mr Myers said the role of the private contractors in Abu Ghraib are central to the case. "I think it creates a laissez faire environment that is completely inappropriate. If these individuals engaged in crimes against an Iraq national - who has jurisdiction over such a crime?", Mr Myers asked.

"It's insanity," said Robert Baer, a former CIA agent, who has examined the case, and is concerned about the private contractors' free-ranging role. "These are rank amateurs and there is no legally binding law on these guys as far as I could tell. Why did they let them in the prison?" ....
Posted by: Mike Sylwester || 05/01/2004 6:10:51 PM || Comments || Link || E-Mail|| [6457 views] Top|| File under:
Africa: North
Algerian farmers killed by Islamic extremists
Islamic extremists killed four farmers as they worked in their fields in Algeria, national radio said on Saturday. The killings took place on Friday in the Medea region, around 80km south of the capital Algiers, the report said. The radio gave no further details. Earlier reports, published on Wednesday, said that three people were killed by Islamic militants on Tuesday in the western region of Tlemcen. Violence by Islamic extremists in Algeria is estimated to have killed about 150 000 people since 1992, but the rate of killings has declined sharply in the past two years. Since the start of this year around 150 people have been reported killed, down from just over 360 in the same four months of 2003.
Posted by: TS (vice girl) || 05/01/2004 5:06:58 PM || Comments || Link || E-Mail|| [6461 views] Top|| File under:
Iraq-Jordan
Former Iraqi brass pledges to guard Fallujah
ELF

snip





The words that caught my attention" leadership, some stepping up



Choosing his words carefully while describing the new arrangement that other officials Friday called "delicate," Marine Col. John Toolan said Friday that the transition will take some time.

"I've been saying all along that this was all about leadership," Toolan said following a 30-minute meeting with former military leaders of deposed Iraqi President Saddam Hussein. "And, finally, we've got someone stepping up."

That someone is Maj. Gen. Jassim Mohammed Saleh, who will lead the newly formed 1st Battalion of the Fallujah Protection Brigade.

Saleh said his brigade, which seemed to come out of nowhere during the course of the past week, is part of the "new army of Iraq."


snip




Click and read all of it
Posted by: Sherry || 05/01/2004 4:25:47 PM || Comments || Link || E-Mail|| [6462 views] Top|| File under:
Green Brigade hostage-takers conclude Italian population have been good dhimmis
Are these jihadiscum easily pleased, believing their own media's hyping of Italian turnouts, or just bought off?...


Three Italian hostages in Iraq have been saved from harm by street protests in Rome, a militant group has told al-Jazeera TV. Earlier this week, a group calling itself the Green Brigade threatened to kill the men within five days unless Italians staged demonstrations. The Arabic TV channel quoted a statement saying that Thursday's protests had satisfied the demand. There was no immediate confirmation of the authenticity of Saturday's statement. "They are telling the Italian people that they appreciate how the Italian people went onto the streets and now they are not going to harm the hostages," a spokesman for the Qatar-based channel told Reuters news agency. Al-Jazeera said the statement also called on the Italian government to seek the release of "political prisoners" held in prison in Kurdish areas of Iraq. References to the statement were later dropped from al-Jazeera bulletins.


So, um, what happens now?
Posted by: Bulldog || 05/01/2004 1:52:53 PM || Comments || Link || E-Mail|| [6468 views] Top|| File under:
Afghanistan/South Asia
A more detailed report on Pat Tillman's battle
Registration required - so here's the full article


Former Arizona Cardinals safety Pat Tillman was posthumously awarded the Silver Star for leading his Army Rangers unit to the rescue of comrades caught in an ambush. Tillman was shot and killed in Afghanistan while fighting "without regard for his personal safety," the Army said Friday in announcing the award. The Silver Star, awarded for gallantry on the battlefield, is one of the most distinguished military honors. On Thursday the Army promoted Tillman from specialist to corporal.

In announcing the Silver Star award, the Army Special Operations Command provided the most specific description of what happened to Tillman on April 22. His platoon was split into two sections for what officials called a ground assault convoy. Tillman was leader of the lead group. The trailing group received mortar and small arms fire, and because of the cavernous terrain the group had no room to maneuver out of the "kill zone." Tillman's group was already safely out of the area, but when the trailing group came under fire he ordered his men to get out of their vehicles and move up a hill toward the enemy. As Tillman crested the hill he returned fire with his M249 Squad Automatic Weapon, a lightweight machine gun. "Through the firing Tillman's voice was heard issuing fire commands to take the fight to the enemy on the dominating high ground," the award announcement said. "Only after his team engaged the well-armed enemy did it appear their fires diminished.

"As a result of his leadership and his team's efforts, the platoon trail section was able to maneuver through the ambush to positions of safety without a single casualty," the announcement said. The announcement gave no other details of how Tillman was killed. A public memorial service was scheduled for Monday in San Jose, Calif.
Posted by: Sherry || 05/01/2004 1:50:00 PM || Comments || Link || E-Mail|| [6466 views] Top|| File under:
Afghanistan/South Asia
U.S. Troops Kill Alleged Afghan Assailant
U.S. troops shot and killed a man who threw hand grenades at their patrol in southeastern Afghanistan, the Afghan and U.S. military said Saturday. The attack happened Friday in Khost, 90 miles south of the capital, Kabul, Khial Baz, the military commander for Khost province, told The Associated Press. Baz said the assailant threw two hand grenades at a convoy of five to six U.S. military vehicles patrolling the tense city near the Pakistan border. One soldier was wounded. "One grenade missed and landed on the ground, but the second one landed in an American's vehicle and injured one of the soldiers," Baz said. A U.S. military spokeswoman, Master Sgt. Cindy Beam, said the soldier received "superficial wounds" and had returned to duty. Beam said U.S. soldiers fired at one attacker, killing him, while a second militant "ran away and has not been found." She gave no other details. Baz said it was unclear if the dead man was an Afghan or a foreigner.
Posted by: Fred || 05/01/2004 9:55:57 AM || Comments || Link || E-Mail|| [6468 views] Top|| File under:
Iraq-Jordan
"Resistance" tactics target Iraqi civillians
By Terry Boyd, Stars and Stripes European edition.
EFL. Hat tip: Tim Blair.
[Lt. Nicholas] Bradley and his Company A platoon from the Fort Hood, Texas-based 1st Cavalry Division's 91st Engineer Battalion left Camp Blackjack on Thursday morning at 9:30 for a lightning daylight raid on a mosque in their sector of northern Baghdad. The brigade command ordered the raid after collecting intelligence from informants. The mission was aborted after only a few minutes when soldiers saw the first roadside bomb and realized they were driving into a trap. . . .

Rolling through the Al Khadrah neighborhood just outside the Blackjack's gates, Bradley, a 27-year-old from Salt Lake City spotted the fresh pile of dirt on the side of the road. "The trash starts to look familiar, believe it or not," Bradley said of the second nature scanning skills many soldiers learn. So, his platoon pulled over to deal with a roadside bomb. With the area secure, bomb explosives soldiers from the 752nd Ordnance Company out of Fort Sill, Okla., arrived and prepared to detonate the bomb's 155 mm artillery shell. As they worked, locals gathered. Between turns at trying to unsnarl traffic, Bradley and his team — Sgt. Jeremy Lewis and Spc. Timothy Heim — talked about how this fit a recent pattern of attacks in which insurgents wait until bomb disposal teams arrive, then attack with mortars.

Seconds later, their fears came true. Three mortar rounds landed only about 50 feet from their up-armored Humvee. Miraculously, no soldiers were injured. But two small Iraqi boys lay dead. A third, older boy tried to drag himself to safety. Bradley, Heim, Lewis and the rest of the soldiers somehow stayed almost supernaturally calm. Although they expected rocket-propelled grenades to follow the mortars, they rushed to check the bodies of the children, and to drag the wounded boy to safety. "God, that's horrible," Bradley said quietly after the situation stabilized. . . .

Despite their outward nonchalance, Bradley, Heim and Lewis would like more than anything to fight the enemy straight up. "We don't want to hurt anyone who doesn't deserve to be hurt," Bradley says. Insurgents lobbing mortars into a crowded neighborhood "shows they don't care," he says. "IEDs, RPGs and mortars guarantee civilian casualties," he adds. "If they really cared, they would wait till we were in an open field, and say, 'Let's do it.' But they're terrorists."
Note to Michael Moore, Kos, al-Jazeera, and others of that ilk (this means you, Murat): The "brave" Iraqi "minutemen," the guys you are rooting for, deliberately go out of their way to cause civillian casualties as a matter of policy. Our guys don't. To the objective observer, that says a lot--about us, them, and you.
Posted by: Mike || 05/01/2004 7:22:30 AM || Comments || Link || E-Mail|| [6490 views] Top|| File under:
Africa: Horn
Chad army deploys on Sudan border
Chadian troops have deployed on their border after a clash with Sudan forces. A Chadian government spokesman said the troops would protect local civilians and refugees from the Darfur region of Sudan who are sheltering in the area. The clash is the first to involve army troops since Sudanese civilians began fleeing into Chad a year ago. The incident occurred after Arab militia staged a cross-border raid in Chad. Chad troops pursued them until they encountered Sudanese forces. Chadian official Allami Ahmat, who helped to negotiate a ceasefire in the conflict in the western Sudanese region of Darfur earlier this month, said the incident was proof that the Janjaweed militia had not been disarmed as promised by the Sudanese government delegation at the peace talks. "This situation is all the more unacceptable because the Sudanese army tolerates and offers land and air backup to the Janjaweed militias," he said.
Posted by: Mark Espinola || 05/01/2004 02:53 || Comments || Link || E-Mail|| [6464 views] Top|| File under:
Iraq-Jordan
Why do they love US?
Big Pharoah pointed out the important and yet unnoticed discrepancy in the recent USA TODAY/CNN/Gallup Poll of 3,444 Iraqis.:

99% of Kurds said Iraq was much better off or somewhat better off as a result of the U.S.-led invasion.
100% of Kurds said that they and their families were much better off/somewhat better off/about the same. 0% said they were worse off.
96% of Kurds said the coalition should stay somewhat longer than a few months.
98% of Kurds said the U.S. forces have conducted themselves very well or fairly well.
97% of Kurds said they think of coalition forces mostly as liberators.
97% of Kurds said that if the coaltion forces left today, they would feel less safe.
President Bush has a 95% approval rating among Kurds, which is higher than he has in the U.S. Saddam Hussein has a 99% disapproval rating (Compare it to 26% in Sunni areas)


Rather than have these allies sucked into the quicksand of the rest of Iraq, maybe the Kurds should petition to be the 51st state. That would really put Arab knickers in a knot.



Posted by: Tresho || 05/01/2004 1:44:42 AM || Comments || Link || E-Mail|| [6463 views] Top|| File under:
Africa: Subsaharan
Zamfara Gov. Orders Demolition of All Churches
Religion of Peace Bigotry
Governor Ahmed Sani of Zamfara State, has ordered the demolition of all churches in the state, as he launched the second phase of his Sharia project yesterday. Speaking at the launch in Gusau, the state capital, Governor Sani disclosed that time was ripe for full implementation of the programme as enshrined in the Holy Quran.


Destroying other people's places of worship — and their worshippers — is kind of the essence of the Holy Quran, isn't it?

He added that his government would soon embark on demolition of all places of worship of unbelievers in the state, in line with Islamic injunction to fight them wherever they are found. The governor also disclosed that a law to compel employers of labour in the state to give their employees "prayer breaks" five times daily would soon be enacted by the state House of Assembly. The governor's stance on the demolition of all non-Islamic worship centres, however, runs contrary to the provisions of the country's constitution, which states in Chapter 4, Section 38(1) that "every person shall be entitled to freedom of thought, conscience and religion, including freedom to change his religion or belief and freedom (either alone or in community with others, and in public or in private) to manifest and propagate his religion or belief in worship, teaching, practice and observance.


That's just the country's constitution. It doesn't apply to mosque rats...

Commenting on Governor Sani's decision, a lawyer and Chairman of Somolu Local Government, Barrister

Ademorin Kuye

, described the move as unconstitutional. "The governor has no constitutional power to demolish churches in his state. The constitution guarantees the right of worship of every Nigerian. Nigeria is a secular state and a serving governor should not be seen as promoting one religion over the other," Barrister Kuye declared. He warned the Zamfara governor not to embark on destruction of churches, as it would have grave repercussion in other parts of the country.


You mean like Son of Biafra?

It would be recalled that Governor Sani introduced the Sharia Legal Code in the state in the year 2000, despite opposition from the federal government and religious groups. The implementation of the system led to the amputation of the wrist of a cow thief,

Malam Jangedi

. Governor Sani also made the retention of a long beard a condition for securing juicy contracts from the state government.
Posted by: tipper || 05/01/2004 1:51:44 AM || Comments || Link || E-Mail|| [6471 views] Top|| File under:
Iraq-Jordan
Fallujah accord leaves US policy in disarray
EFL


THE United States' policy on Iraq was in disarray last night, as the Pentagon admitted it was unaware of a breakthrough agreement to end the siege of Fallujah announced by its troops on the ground. While a new poll showed a majority of Iraqis want US and British troops to leave in the next few months, an American marine commander revealed that his troops were preparing to withdraw from the outskirts of Fallujah, a major U-turn in US policy. Lieutenant Colonel Brennan Byrne said a newly created Iraqi force of 1,100 soldiers, called the Fallujah Protective Army and led by a former general from Saddam Hussein's army, would take over security in the besieged city.

It was a deal few of his superiors seemed aware of. In Washington, Larry Di Rita, the chief Pentagon spokesman, said: "There's no deal that we're aware of." He added that he could not rule out that an agreement was in place, but said that officials at the US military command in Baghdad told him they could not confirm a final deal was sealed. In Washington, Paul Wolfowitz, the US deputy defence secretary, said the situation in Fallujah was confusing but a deal was being worked on. "The goal has got to be to try to isolate the killers from the population, so that if military action is necessary, it can be done with a minimum of civilian casualties," he added.

To add to the sense of disarray, US marines to the south of Fallujah were yesterday packing up their kit and destroying earthworks in apparent preparation for withdrawal. Yet elsewhere in the city, airstrikes were being launched against insurgent positions and gunfire could be heard last night. The marines' siege of Fallujah is the most controversial military action undertaken by coalition forces since the end of the war, with Iraqi doctors estimating that 600 Iraqis had died in the fighting.
Posted by: tipper || 05/01/2004 1:44:45 AM || Comments || Link || E-Mail|| [6467 views] Top|| File under:
Afghanistan/South Asia
No Surrender as Pakistan Militant Deadline Passes
A Pakistani deadline for hundreds of foreign militants near the Afghan border to surrender to the authorities passed on Friday, but not a single person had come forward to give himself up, officials said. Pakistan's army, pursuing al Qaeda militants and their allies in rugged tribal regions, gave foreign fighters until April 30 to surrender or face military action. But military spokesman Major-General Shaukat Sultan said the expiry of the deadline did not mean a military assault was imminent, and the government appears to want a political solution to avoid a repeat of last month's bloodshed in the tribal belt. "Launching of the operation has got no relationship with the deadline," Sultan said.
Posted by: Paul Moloney || 05/01/2004 12:56:59 AM || Comments || Link || E-Mail|| [6468 views] Top|| File under:
Iraq-Jordan
What an amazing coincidence!!!!
via Drudge
A probe has been launched into allegations British soldiers tortured Iraqi prisoners, a day after similar revelations involving U.S. troops received widespread condemnation.
Posted by: Rawsnacks || 05/01/2004 8:43:11 PM || Comments || Link || E-Mail|| [6460 views] Top|| File under:
President Bush expresses "disgust" at treatment of Iraqi prisoners

WASHINGTON (AP) - President Bush has condemned the apparent mistreatment of some Iraqi prisoners, saying, "Their treatment does not reflect the nature of the American people. That's not the way we do things in America. I didn't like it one bit."

He was asked about photos showing Iraqi prisoners naked except for hoods covering their heads, stacked in a human pyramid, one with a slur written in English on his skin. That and other scenes of humiliation have led to criminal charges against six American soldiers. Arab television stations were leading their newscasts on Friday with the photos.

"I share a deep disgust that those prisoners were treated the way they were treated," Bush said.

There currently are 138,000 U.S. troops in Iraq and 24,900 troops from coalition countries.

Bush made his comments in the White House Rose Garden after a meeting with Canadian Prime Minister Paul Martin.
OK, boys...cingold, Anon1, sludj, rest of RB gang: Here it is!
You wanted the President to address this personally and he did!
The Left will still keep harping on it and self-proclaimed "moderates" (closet Leftists) will still profess outrage (because in their minds, nothing the United States does can be any good, especially anything done by our military), but our Commander in Chief is now making sure that something is being done to correct and punish this abuse for all the world to see and hear.
Bush is the best!
Posted by: Jen || 05/01/2004 3:29:04 PM || Comments || Link || E-Mail|| [6469 views] Top|| File under:
IWPR Daily Review of Indigenous Iraqi Press
EFL



Editorial: Salvation Lies in Forgiveness and Reconciliation
(Azzaman, 25 Apr 04) - Reconsidering de-baathification is a step in the right direction. Dissolving the army led to a state of chaos and its members became unemployed and an easy target for saboteurs who exploited the injustice of this decision. De-baathification coincided with an atmosphere of political gamesmanship on the part of powers which wanted to settle their political conflicts by persecuting Baathists. This resulted in losing vast efficiencies that either left Iraq or disappeared for fear of organised assassinations practiced by the militias of political parties that are supposed to respect the law. So, mass punishment of all Baathists was unfair. Everyone must realise that no one can eliminate the other. If that were possible, Baathists would have been able to do it over the past three and a half decades. All rivals must realise that Iraq's salvation lies in creating an atmosphere of forgiveness and reconciliation.
(London-based Azzaman is issued daily by Saad al-Bazaz.)

Editorial: Selectivity Required in De-Baathification
(Al-Bayan, 27 Apr 04) - De-baathification does not include everyone who ever joined the party. Those who were forced to join and those who joined merely out of greed are excluded, if they were not criminal. Those who were dismissed because of their Baathist connections have the right to appeal. Of course, some even succeeded in covering their Baathist affiliation. As to Mr. Paul Bremer's proposal of restoring Baathists, it was exaggerated by media outlets and pictured as a quick return of Baathists to power. No one wants to de-Baathify someone merely for his Baathist affiliation. Mr. Paul Bremer's proposal was restricted to the application of de-Baathification policy. But, what is dangerous is to talk of changing the policy itself towards Baathists because this could lead to a possible coup and resumption of power by Baathists. Thousands of victims' families are now silent because they are waiting for the courts to punish criminal Baathists. If they became desperate for justice, they will take their rights by their own hands.
(Al-Bayan is issued thrice weekly by the Islamic Dawa Party, chaired by Ibrahim al-Jafari, Governing Council member.)



-snip- cartoon of the day



Opinion: Sectarianism No Basis for the Military
By Khalid al-Qishtini
(Asharq al-Awsat, 26 Apr 04) - Appointing a Sunni chief of staff, a Shia assistant, and a Kurdish general inspector is a disgusting formation for the Iraqi army. And what about Faili Kurds and Turkomen? Distributing posts on a sectarian basis leads to the Lebanonisation of Iraq, and this is a style promoted by those who are avid for our oil and land. Good Iraqis must reject and bury this style in its cradle. The best solution is adopting positive sectarianism instead of negative sectarianism, that is, Sunnis and Shia should show solidarity in distributing posts. Marriage between different sects is also a way of ending sectarian and racial discrimination. It is applied in Iraq and it reflects forgiveness and secularism of Iraqis who totally ignore sectarian and religious discrepancies.
(London-based Asharq al-Awsat, a pro-Saudi independent paper, is issued daily.)

Editorial: Haste Makes Waste, Especially for Iraqis
By Basim al-Sheikh
(Addustour, 28 Apr 04) - It seems that haste has been the distinctive feature of the Governing Council's work. One of its members said that adopting the new Iraqi flag was the result of a hasty and pressing mechanism. He justified this under the pretext of the approaching date of Iraq's participation in the next Olympic Games and the need for a flag to be raised among other flags. Similar statements were made when the interim law was approved. The justification was the need to consider the status quo to save Iraqis' unity. The same state of haste accompanied formation of the GC when sects and currents were ignored under the pretext of the urgent need for a leading body to fill the gap. If things go like that, perhaps all the next steps will be accompanied by haste, beginning with formation of the interim government, power and security file transfer, electing the parliament, and so forth. This will lead to an unsatisfactory situation to Iraqis.
(Addustour is an independent daily published by former journalist Basim al-Sheikh.)

Editorial: There Is No Part-Sovereignty
(Al-Adala, 29 Apr 04) - Statements by US Secretary of State Colin Powell that Washington will give Iraq an incomplete sovereignty is strange for sovereignty is either complete or there is no sovereignty at all. Sovereignty does not mean that a strong side imposes its dictations on the weaker one then says you are free to make the decisions you desire. Hence, restoring sovereignty must not be restricted by conditions. It is supposed that the Iraqi side be given sovereignty first and then will specify its own conditions according to its own interests.
(Al-Adala is issued thrice weekly by the Supreme Council of the Islamic Revolution in Iraq.)

Opinion: UN Envoy Takes Sides
By Juma Salman
(Al-Mutamar, 27 Apr 04) - The UN contradicts itself: it imposed unjust sanctions on the people of Iraq and now it sympathises with them. The dirty UN employees are double agents: they were spies for the Americans and also received bribes from the former regime. Now, al-Akhdhar al-Ibrahimi impudently said he would resign if US troops did not grant large participation for Sunnis in the next government. He refused to hold elections, claiming that the situation is not suitable, as if we have to wait forever because the situation will not get better as long as al-Ibrahimi and his American masters do not want that. This behaviour of al-Ibrahimi is sectarian and racial and it is the same dirty role he played in Lebanon. Besides, he flagrantly intervenes in our people's rights by deposing a member from the Governing Council and neutralizing another. Why is the call for restoring Baathists is proposed now? Is it an agreement between the US and UN to give power back to Baathists? Perhaps Ibrahimi and UN employees are not yet satisfied with the former regime's bribes.
(Al-Mutamar is issued daily by the Iraqi National Congress.)

Editorial: Technocratic Rule Our Hope for the Future
(Al-Mashriq, 26 Apr 04) - Discussions are being held behind closed doors concerning the formation of an interim government and nobody can predict the nature of this government. After ages of oppression and chaos, it seems that there is a light at the end of the tunnel. It has been reported that al-Akhdhar al-Ibrahimi wants a technocrat government and the Americans blessed this step although it does not appeal to some parties - each of which thinks it is the one that must lead Iraq. I would support al-Ibrahimi if he compensated us with an unbiased government that gives the upper hand to knowledgeable people, and the lower hand to illiterates, even if they represent symbols for their supporters. The former regime prioritized loyalty to efficiency, and according to this criterion illiterate people occupied hot seats. The only hope we have for future is a technocratic government.
(Al-Mashriq is published daily by Al-Mashriq Institution for Media and Cultural Investments.)


Posted by: Super Hose || 05/01/2004 5:09:08 PM || Comments || Link || E-Mail|| [6460 views] Top|| File under:
Al-Jizz on the Prison Photos: White House Response
Here it comes. This is the English edition, I doubt the arabic version is as tame


The editor in chief of the London-based Arabic daily al-Quds al-Arabi denied statements that this incident was the work of rogue soldiers. "This is the outcome of the culture of hate that the US administration adopts against the Arabs and Muslims," Abd al-Bari Atwan told Aljazeera.net. "They (the Americans) removed Saddam Hussein for acts of abuse, but who will remove Bush and Rumsfeld for inciting these acts?" Atwan added that the pictures were proof that the US administration had lost "the battle of winning the hearts and minds not only in Iraq but in the whole Muslim world."

Human rights watchdog, Amnesty International also said the incident was not an isolated case. "Our extensive research in Iraq suggests that this is not an isolated incident. It is not enough for the USA to react only once images have hit the television screens". The White House on Friday denounced the alleged abuse, saying the United States "will not tolerate" such behavior and vowing that those responsible will be punished. "We cannot tolerate it," spokesman Scott McClellan told reporters. "The military is taking strong action against the individuals responsible for these despicable acts." US President George Bush has known about the allegations of misconduct "for a while" and expects "appropriate action to be taken against these individuals," he said. "We will not tolerate it."
Posted by: sludj || 05/01/2004 1:27:26 PM || Comments || Link || E-Mail|| [6465 views] Top|| File under:
What the President Might Say - It is about more than just Fallujah.
"To the degree that we seek to lead the world into the 21st century, bin Laden, al Qaeda, their kindred terrorist groups like Hezbollah and Hamas, and their sympathetic supporters residing in Syria, Iran, and Lebanon kill to bring us all back to the 8th." Victor Davis Hanson, April 30, 2004, NRO

http://www.nationalreview.com/hanson/hanson200404300833.asp

Posted by: Sam || 05/01/2004 10:58:37 PM || Comments || Link || E-Mail|| [6474 views] Top|| File under:
Home Front: Culture Wars
Disappointing Turnout at Muslim rally against terrorism in Phoenix on 4/26/2004
Hundreds of residents from across the Valley gathered Sunday night [4/25/2004] at Phoenix's Patriots Square Park to join what is believed to be the nation's first Muslim rally against terrorism....Ali Homsi, a Muslim from Tempe, said the actions of terrorists "can only be considered crimes" under Islamic law.

"They hide behind the shields of religion while using God's words to justify evil,"
The majority of the estimated 250 in attendance were not Muslims.

Well, this is a start.
Posted by: Tresho || 05/01/2004 5:42:19 PM || Comments || Link || E-Mail|| [6463 views] Top|| File under:
Who's in the News
72
[untagged]
Bookmark
E-Mail Me
The Classics
The O Club
Rantburg Store
The Bloids
The Never-ending Story
Thugburg
Gulf War I
The Way We Were
Bio
Merry-Go-Blog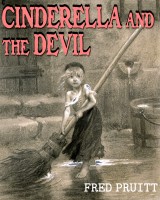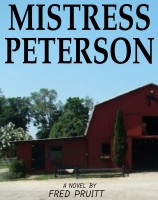 On Sale now!


A multi-volume chronology and reference guide set detailing three years of the Mexican Drug War between 2010 and 2012.

Rantburg.com and borderlandbeat.com correspondent and author Chris Covert presents his first non-fiction work detailing the drug and gang related violence in Mexico.

Chris gives us Mexican press dispatches of drug and gang war violence over three years, presented in a multi volume set intended to chronicle the death, violence and mayhem which has dominated Mexico for six years.
Click here for more information


Meet the Mods
In no particular order...


Steve White
Seafarious
Pappy
lotp
Scooter McGruder
john frum
tu3031
badanov
sherry
ryuge
GolfBravoUSMC
Bright Pebbles
trailing wife
Gloria
Fred
Besoeker
Glenmore
Frank G
3dc
Skidmark
Alaska Paul



Better than the average link...



Rantburg was assembled from recycled algorithms in the United States of America. No trees were destroyed in the production of this weblog. We did hurt some, though. Sorry.
3.236.51.151

Help keep the Burg running! Paypal: