Africa Horn
Sudan rejects allegation on paralyzing deployment of hybrid peacekeepers in Darfur
(Xinhua) -- The Sudanese government rejected on Sunday an allegation that it was paralyzing the deployment of a hybrid peacekeeping force of the United Nations and the African Union (AU) in the conflict-torn western region of Darfur.
"It is not in Sudan's interest to paralyze the hybrid operation," said Samani al-Wasila, the Sudanese minister of state for foreign affairs, at a press conference.

Reiterating his government's commitment to the decisions, the minister said the Sudanese government was against all the accusations based on misleading information. "We have announced our full cooperation, and we are surprised by the attempts to blame us for the delay (of the hybrid operation)," al-Wasila said. He noted that the basic problems which the hybrid operation was facing were "the problem of funding and a logistic gap especially the need for the helicopters."

Zalmay Khalilzad, U.S. ambassador to the UN, claimed on Monday that Khartoum was throwing up obstacles and failing to meet its commitments on the hybrid peacekeeping operation. "If the Sudanese government fails to meet its obligations (the Security Council) should be willing to respond by increasing pressure and consider imposing sanctions," the U.S. diplomat said.

This article starring:
Samani al-Wasila
Zalmay Khalilzad
Posted by: Fred || 12/10/2007 00:00 || Comments || Link || E-Mail|| [6458 views] Top|| File under: Govt of Sudan
Europe
French officials criticize Gaddafi ahead of visit
France's top human rights official strongly criticized Libyan leader Muammar Gaddafi ahead of his arrival on an official visit on Monday, saying France was not a "doormat" on which he could wipe off the blood of his crimes. Secretary of State for Human Rights Rama Yade, a member of the centre-right government, said in a newspaper interview published on Monday that the timing of Gaddafi's visit was particularly bad as he was arriving on World Human Rights Day.

Foreign Minister Bernard Kouchner defended Yade's comments ahead of the visit by Gaddafi, his first to France in 34 years as ties with Western countries who have long accused him of backing terrorism have warmed since Tripoli scrapped its weapons of mass destruction program in 2003. "I am resigned to hosting him. It was a necessity ... because being a human rights activist but currently foreign minister is a contradiction I encounter daily with many countries," Kouchner said in a radio interview.

"France is not just a trade balance," Yade told the daily Le Parisien, adding that France should not only sign business deals with Gaddafi but also demand "guarantees" from him on human rights in his country during his five-day visit. "Colonel Gaddafi must understand that our country is not a doormat on which a leader, terrorist or not, can come and wipe the blood of his crimes off his feet. France should not receive this kiss of death," she said.

The visit would be indecent if it boiled down to signing contracts, said Yade, whose youth, gender and Senegalese origins have made her a symbol of the new generation of politicians President Nicolas Sarkozy says he wants to promote.

Gaddafi's son Saif al-Islam said in a newspaper interview last week that Libya would buy more than 3 billion euros ($4.37 billion) worth of Airbus planes plus a nuclear power station and was looking to acquire military hardware too.

Yade later appeared to temper her criticism of the trip on France Info radio, saying she was not opposed to the visit but was "reserved" about the choice of World Human Rights Day. But her comments, and criticism of Sarkozy's decision not to take her on a recent visit to China, were a rare outburst from a junior minister who has kept a relatively low profile since entering government six months ago.



Rantburgers like anonymous5089, who know something about France, have been reminding us about French friends of Western civilization for some time. It's good to see that Sarkozy's government ensures that the MSM will be featuring some of them now.
Posted by: ryuge || 12/10/2007 07:19 || Comments || Link || E-Mail|| [6457 views] Top|| File under:
Fifth Column
CNN's 2007 Year in Review
We have Anna Nicole, Larry Craig, Michael Vick and the Jena 6, but not the apparent success of the Surge.

The closest they come is mentioning Petraeus' Congressional testimony, but even that's coupled with Blackwater's alleged shooting of a bunch of civilians.


Posted by: Tibor || 12/10/2007 13:57 || Comments || Link || E-Mail|| [6506 views] Top|| File under:
Home Front: Politix
Mass Defers Banning Tributes to Troops - for now
A day after news broke about a crackdown on highway bridge displays, the state did an about-face and said displays that often feature American flags and patriotic messages can remain - for now. Gov. Deval L. Patrick has directed Secretary of Veterans' Services Tom Kelley and MassHighway Commissioner Luisa Paiewonsky to assemble a group of veterans' representatives and highway safety professionals to create a plan to honor veterans on state highways.

"MassHighway will not complete the removal of displays until the task force identifies an appropriate and safe means of honoring veterans on state-owned transportation properties. Those recommendations are expected before the end of the month," stated a MassHighway press release.

J. Erik Abell, Massachusetts Highway Department spokesman, said highway overpass displays have been under review for some time. Abell said the press release "speaks for itself," and declined to say if complaints were received about the decision to remove flags and banners. He said he wasn't sure how many displays had been taken down before the latest announcement.

But the state is not just singling out patriotic displays. Everything from "happy birthday" messages to commercial advertisements have been hung from bridges, he said. "We've seen a proliferation of all types of signs . . . any of which could pose a hazard," Abell said. While Abell said there have been no accidents resulting from falling displays, he said highway crews have found their remnants along roadways.

In Palmer, Cynthia J. Cook, Margaret E. Reidy and Reidy's parents John J. and Grace Reidy have been hanging American flags on the Flynt Street bridge over the Massachusetts turnpike for the past five years. Cook was surprised to learn the state is even considering banning the displays. "It's a shame," said Cook, a retired teacher.

Cook said they put up the flags on Sept. 10 every year, as a way to remember the lives lost during the Sept. 11, 2001, terror attacks. "We just do it so people will remember," Cook said.

Reidy's father John, a Navy veteran from Hardwick's Wheelright section, said the flags are securely fastened to the inside of the fence and never have fallen off. As the flags deteriorate, they remove them. "We like to make sure they're up for Veterans Day and Pearl Harbor Day," Cook said.

Cook and Margaret Reidy live nearby, so they can watch over the display. It was Cook's idea to start putting up the flags, and said they've received appreciative comments and horn beeps over the years.

Reidy, band director at Minnechaug Regional High School in Wilbraham, said she supports someone hanging a banner on an overpass to welcome home a soldier. "I am disappointed, more for the people who want to welcome home their loved ones. I always notice it. It always touches me," Reidy said.

If the state ends up banning the bridge displays, Reidy said her group will come up with another idea, even if it means placing the flags on their own property.
Original reference to ban
Posted by: Bobby || 12/10/2007 13:25 || Comments || Link || E-Mail|| [6457 views] Top|| File under:
Biden wants special counsel in tape case
A Senate Democratic leader said Sunday the attorney general should appoint a special counsel to investigate the CIA's destruction of videotaped interrogations of two suspected terrorists.


The party in opposition always wants a special counsel.

Sen. Joe Biden, a Democratic presidential candidate and chairman of the Senate Foreign Relations Committee, cited Michael Mukasey's refusal during confirmation hearings in October to describe waterboarding as torture. Mukasey's Justice Department and the CIA's internal watchdog announced Saturday they would conduct a joint inquiry into the matter. That review will determine whether a full investigation is warranted. "He's the same guy who couldn't decide whether or not waterboarding was torture and he's going to be doing this investigation," said Biden, who noted that he voted against making Mukasey the country's top law enforcer. "I just think it's clearer and crisper and everyone will know what the truth ... if he appoints a special counsel, steps back from it," said Biden, D-Del.

This article starring:
Joe Biden
Michael Mukasey
Posted by: Fred || 12/10/2007 00:00 || Comments || Link || E-Mail|| [6464 views] Top|| File under:
India-Pakistan
Guns, not golf, as Pak Army battles militants
No tourists are hitting balls down the fairways of the once-peaceful Kabal golf course in Swat valley these days. Quite the contrary, the army has taken over the course as it battles Islamist militants who had tried to impose a Taliban-style rule in the valley in North West Frontier Province.

A helicopter gunship is at the ready on one of the brown fairways while on another, big guns have been dug in, their long barrels pointing towards distant mountains. "They have killed so many militants," says Major Mohammad Shafique of his battery of six 130mm artillery pieces that can fire a shell at a distance of 33 kilometres.

The Swat valley had been a popular tourist destination with guides describing the sprawling and scenic golf course, built by a former princely ruler, as a golfer's paradise. But this year well-armed militants appeared and began to enforce their brand of hardline Sharia law. Led by a young, lunatic charismatic mullah called Fazlullah, the militants, many, like Fazlullah, believed to be veterans of Afghan fighting, attacked the police, closed girls schools and video shops and tried to destroy Buddhist holy sites.

The police beat it disappeared when challenged and soon the militants held sway over a string of small towns along the Swat river, including Kabal. Last month, the army launched an offensive which the commander in charge said had succeeded in clearing the militants from most of the valley, sending them and Fazlullah running into remote valleys to the northwest. "We're striking them wherever they are," Major General Nasser Janjua told a group of reporters in Mingora, the valley's main town, on Saturday.

Janjua said his troops had killed 290 of the militants, who he said were supported by the Taliban and Al Qaeda, and captured 143 in the offensive involving 20,000 troops. He said only six of his men had been killed. "The threat is scattered, the threat is diluted," he said at his sand-bagged headquarters set up in a government guest house.


Toldja so. The bad guys aren't real Talibs, but the TNSM. The local cops aren't much, so they ran away. The Frontier Corps and the local levees are just about as useful as the cops. The Mighty Pak army approximates a trained force and the TNSM melted away, though they'll try to do the Islamic Courts/AQI thing. Things will look different when (or if) they take on the Mehsuds.

Rs 200 a day to fight for mullah: Janjua said Fazlullah had been able to whip up a following of about 5,000 people with his calls for strict Islamic law broadcast over his private FM radio station. The mullah also paid young men Rs 200 a day to fight for him, Janjua said. But most of Fazlullah's recruits from the valley had melted back into the population since the offensive began, leaving him with a hard core of about 500 followers, including many foreigners, Janjua said. He said some Uzbeks were with Fazlullah but declined to say where others were from. "Anywhere he goes I chase him using my artillery, using my helicopters," he said. "His militancy has to be eroded."


Maybe you should think real hard about using some of that artillery and a heli or two to kill the holy man?

Janjua said it would take another three to four months to secure the valley. "I think he will try to regroup and strike me again, at least once." He said it would probably be a year before tourists ventured back to the valley, some, no doubt, hoping to get in a quiet round of golf.
Posted by: Fred || 12/10/2007 00:00 || Comments || Link || E-Mail|| [6515 views] Top|| File under: TNSM
Musharraf popularity poll exposed as Internet fraud
A public opinion poll that suggested an increase in President Pervez Musharraf's popularity since he stepped down as army chief and became a civilian president has one major flaw: the US-based organisation that claims to have conducted the poll does not exist.

A press release issued last week claimed that according to a survey conducted by the US-based International Public Opinion Polls (IPOP), 74 percent of those surveyed had said that Pervez Musharraf would get a boost in popularity as civilian president.

The comprehensive directory of polling and survey research organisations in the United States does not list any organisation by the name of IPOP. Other than the alleged Pakistan survey, IPOP has never conducted any other polls according to its website, information confirmed through an Internet search. The IPOP website (www.ipublicpolls.com) carries no organisational details of IPOP. The PDF version of the poll posted on the website says that IPOP is located in Boston, Massachusetts, and gives its zip code as 02106, which does not exist on the US Post Office's website.

Posted by: Fred || 12/10/2007 00:00 || Comments || Link || E-Mail|| [6457 views] Top|| File under: Govt of Pakistan
Nawaz to participate in parliamentary elections
Former Prime Minister Nawaz Sharif's party decided Sunday to participate in next month's parliamentary elections, and other members of Pakistan's largest opposition coalition will make their own decisions after failing to reach a consensus on the contentious issue, officials said Sunday.

Despite earlier threats to boycott, the decision appeared to clear the way for most major parties to participate in the balloting, although last-minute snags remain possible with several opposition leaders claiming the government is preparing to rig the vote.

A large boycott would undermine Musharraf's efforts to legitimize the new presidential term he won in October in a vote by a Parliament stacked with his supporters. US Ambassador Anne Patterson has repeatedly urged all opposition parties to take part in the elections.
Posted by: Fred || 12/10/2007 00:00 || Comments || Link || E-Mail|| [6465 views] Top|| File under: Govt of Pakistan
Iraq
Baghdad Christians Celebrate Sunday Mass
BAGHDAD (AP) — The worshippers were searched at the door and snipers stood guard on the roof, but Sunday's Mass was a joyful one for more than 200 Iraqis who packed a church in eastern Baghdad to see the first Iraqi cardinal. Under heavy guard and broadcast live on Iraqi state television, the service was capped by a handshake from a visiting Shiite imam — a symbolic show of unity between Iraq's majority Muslim sect and its tiny Christian community.

Cardinal Emmanuel III Delly, leader of the ancient Chaldean Church, celebrated the two-hour Mass three weeks after Pope Benedict XVI elevated him to the top ranks of the Roman Catholic hierarchy. Delly presided over other services this week in Baghdad and the northern Kurdish city of Irbil, spreading his message of unity and forgiveness among Iraq's Christians. "We are of one family, everyone should work for the progress of this country," he said during his sermon. "We pray today for the sake of each other and to forgive each other, as well to be directed to do good deeds," Delly said. "That is my demand for the Iraqis, moreover I urge the return home for displaced people and immigrants to their ancestral land."

Delly, 80, has been outspoken in the past about the need to protect Christians, who comprise less than 3 percent of Iraq's 26 million people.

Many people who filled the pews at the elegant brick Church of the Virgin Mary said they were taking advantage of a lull in violence to attend services and to congratulate Delly. The imam of a nearby Shiite mosque shook hands with him in the church's courtyard after the service. "I came here to show the unity of the Iraqi people," said the black-turbaned imam, Jassim al-Jazairi. "We are happy with the cardinal. We are very proud of any person, whether Christian or Muslim, who raises the name of Iraq in the international arena."

The high attendance at the church in mainly Shiite eastern Baghdad was among several recent signs of normalcy in Iraq. Still, the security situation remains fragile in the city, where many Iraqis are still afraid to venture outside the concrete barriers erected by the U.S. military to protect volatile communities. In a reminder of the dangers, armed policemen wearing helmets and blue uniforms were stationed on the church's roof and others searched worshippers walking toward the stately brick building on Palestine Street, a major thoroughfare in eastern Baghdad. Several police pickup trucks and Iraqi armored vehicles blocked the street.

Church officials said the weekly afternoon Mass has been more crowded and was extended by an hour as Iraqis are less fearful about being out on the streets late in many areas of the capital.
"We are proud of this," said Hibba Nasser, a 26-year-old housewife. "We came here to this church in order to tell the terrorists that we are not afraid of them."
Posted by: Steve White || 12/10/2007 00:00 || Comments || Link || E-Mail|| [6465 views] Top|| File under:
3,000 secret police to pursuit Izzat Ibrahim al-Douri -- Minister
(KUNA) -- Iraqi Interior Minister Jawad Al-Bolani on Sunday revealed that the security forces are on constant pursuit of leaders of the Baath Party wanted to justice, pointing out that security was improving in Baghdad as a result of the increase of the Iraqi forces in the streets of the capital.

Al-Bolani said in a press conference held here today that there are about 3,000 security elements of the secret police currently working on the prosecution of Saddam's former vice president Izzat Ibrahim Al-Douri and member of the national leadership of the Baath party Mohammed Younis al-Ahmed inside Iraq.

The minister added that the special forces were also pursuing those classified by the government as (important wanted suspects), as well as the prosecution of kidnapping cells, pointing to the arrest of 1174 kidnappers and the freeing of hundreds of hostages.

The minister added that the special forces were also pursuing those classified by the government as (important wanted suspects), as well as the prosecution of kidnapping cells, pointing to the arrest of 1174 kidnappers and the freeing of hundreds of hostages.

The minister indicated that these forces are receiving support and special training, adding that their numbers would increase according to the need of the ministry. He also disclosed that security in Baghdad has improved remarkably due to the further spread of the Iraqi forces in the streets of the capital, stressing that 100,000 security elements have been deployed in Baghdad alone and carry out the duties of pursuing terrorists. He also pointed out that his ministry had recently formed six security divisions that have been integrated into the leadership of the Iraqi border forces to help control the border and prevent the infiltration of terrorists.

This article starring:
IZZAT IBRAHIM AL DURI
Iraqi Insurgency
Jawad Al-Bolani
MOHAMED YUNIS AL AHMED
Iraqi Insurgency
Posted by: Fred || 12/10/2007 00:00 || Comments || Link || E-Mail|| [6462 views] Top|| File under: Iraqi Baath Party
UK PM Brown visits Iraq before handover
British Prime Minister Gordon Brown flew into southern Iraq Sunday to rally troops who are handing over the last region under their control to Iraqi forces this month. Britain plans to give responsibility for Basra province to Iraqi forces in mid-December, relinquishing the last of four regions of southern Iraq it occupied after the 2003 invasion.

Soldiers lined the staircases of an airport base to watch Brown arrive for his hourlong visit, offering thunderous applause as he praised their efforts to maintain security in the south. "We have managed now to get Iraq to a far better position ... we're able to move to provincial control and that is thanks to what you have achieved," Brown told soldiers.

The leader's unannounced visit signals the start of what Britain hopes will be the transition from a military mission in Iraq to one aimed at aiding Iraq's economy and providing jobs. Britain's contingent of 4,500 troops in Iraq will fall to 2,500 by the spring.
Posted by: Fred || 12/10/2007 00:00 || Comments || Link || E-Mail|| [6462 views] Top|| File under: Iraqi Insurgency
Iraq plans crackdown in violent province
Iraq's defense minister promised on Sunday to wage a new crackdown northeast of Baghdad in a volatile province where militants have been driven by the influx of U.S. troops to the capital. Suicide attacks have killed more than 20 people in the last three days in Diyala province, a tribal patchwork of Sunni Arabs, Shiites and Kurds that stretches from Baghdad to the border with Iran.

Defense Minister Abdul-Qader al-Obeidi told The Associated Press that preparations had begun for a fresh military operation in the provincial capital Baqouba, about 35 miles from Baghdad. "If we succeed in controlling areas of Diyala close to Baghdad, the rate of incidents in Baghdad decreases by 95 percent," al-Obeidi told The Associated Press.
Posted by: Fred || 12/10/2007 00:00 || Comments || Link || E-Mail|| [6464 views] Top|| File under: al-Qaeda in Iraq
Israel-Palestine-Jordan
Hamas to Rice: We want dialogue with US
"Many people make the mistake of presuming that Hamas has some ideological aversion to making peace. Quite the opposite; we have consistently offered dialogue with the US and the EU," Ahmed Yousef, a senior Hamas official, said Sunday.

In an open letter to US Secretary of State Condoleeza Rice, Yousef, who serves as senior political advisor to Hamas Prime Minister Ismail Haniyeh, said that his movement did not have any "ideological arguments" with the West. "We are not anti-American, anti-European or anti-anyone," he explained, adding that the time has come for Washington and other Western countries to talk to Hamas.

Sources close to Hamas told The Jerusalem Post that Haniyeh and other top leaders of the Islamist movement had given their blessing to the content of the open letter. According to the sources, the letter reflects Hamas's growing predicament under international sanctions and its fear of a massive Israeli military operation in the Gaza Strip. But the letter is also seen as a sign of growing divisions inside Hamas, where many officials and activists remain strongly opposed to any form of dialogue with the US.
Continued on Page 49

This article starring:
AHMED YUSEF
Hamas
Ismail Haniyeh
KHALED MASHAAL
Hamas
Posted by: Fred || 12/10/2007 00:00 || Comments || Link || E-Mail|| [6460 views] Top|| File under: Hamas
Southeast Asia
New narcotic drink popular with Muslim youth in southern Thailand
As Thais rejoice over the 4x100 SEA Games gold medal in the women's relay event, police are fretting over the 4x100 formula, a drugs cocktail popular in the deep South.

The illegal mixture is made by brewing kratom leaves (mitragyna speciosa) in hot water and then mixing the dark green juice with a soft drink, cough syrup and tranquilisers. The popular cocktail has been named ''4 times 100''. The origin of the name is unclear, but it likely came from its four ingredients.

Police say Pattani's Khok Pho district is the centre of the kratom juice supply. It is adjacent to Songkhla's Saba Yoi district, particularly Ban Node, where kratom trees flourish naturally along many waterways.

The district police station is making an average five raids per month, rounding up at least 10 offenders each time. But the raids have failed to discourage users because the penalty under the Narcotics Control Act is too lenient. Since a kratom leaf is only a category 5 narcotic, the maximum jail sentence under the act is only one year. Pol Lt-Col Panya Karawanan said in many cases the court gave suspended sentences because the offenders were in their teens.

Police now use section 12 of the Medicines Act, which interprets the making of the cocktail as production of an unlicensed medicine, because it has cough syrup as an ingredient. This offence carries a maximum five years in jail. ''Since Islam prohibits drinking alcohol, many Muslim teenagers are turning to 4x100 to get high,'' Pol Lt-Col Panya said. ''Many insurgent suspects admit they drank 4x100 before carrying out their missions of destruction.''

Two Muslim brothers said kratom juice was readily available in Khok Pho and Saba Yoi districts at 50-80 baht per 1.25 litre bag. It was easier to avoid a police search when carrying the juice than kratom leaves. Soda was added for taste. A cough syrup with an alcoholic effect could be bought at drug stores. They said most of the users were prescribed tranquilisers when they were admitted to drug rehabilitation centres.

''It is fun, maybe like drinking alcohol,'' one of them said. It made me drowsy, but it shouldn't be making drinkers go out and cause havoc. I've heard of people adding mosquito repellent or a substance from a neon light bulb, but who would drink that?''

Supat Hasuwannakij, director of Chana district hospital in Songkhla, said long-term use of the cocktail could lead to addiction, convulsions and paranoia. He said kratom leaves and caffeine in the soft drinks stimulate the nervous system, causing an increase in alertness, while the cough syrup and tranquilisers cause drowsiness. The combination makes the drinker high.

It was unlikely users would go out on a serious crime spree, like shooting someone. But they were capable of committing minor crimes, such as illegally felling trees and scattering spikes, he said.

Also:

More than 100 military soldiers arrested a member of the Runda Kumpuland Kecil (RKK) militant group following a raid at a home in Narathiwat Province. The raid was launched following a tip-off that core leaders of the RKK were preparing to launch an attack in Sungai-Padi district. The suspect was identified as Mame Saotima, 32. According to intelligence sources, he once taught at a local school before joining the RKK.
Posted by: ryuge || 12/10/2007 06:30 || Comments || Link || E-Mail|| [6465 views] Top|| File under:
Syria-Lebanon-Iran
Iran 'hoodwinked' CIA over nuclear plans
Oh Boy...


British spy chiefs have grave doubts that Iran has mothballed its nuclear weapons programme, as a US intelligence report claimed last week, and believe the CIA has been hoodwinked by Teheran.

Analysts believe that Iranian staff, knowing their phones were tapped, deliberately gave misinformation.
"Good morning, you've reached the Iranian Secret Nuke Center, how may I direct your call?"
"Uhhh...hi, this is the CIA. Can we talk to your public relations office?"
"Certainly, sir. I'll connect you immediately!"
The timing of the CIA report has also provoked fury in the British Government, where officials believe it has undermined efforts to impose tough new sanctions on Iran and made an Israeli attack on its nuclear facilities more likely. The security services in London want concrete evidence to allay concerns that the Islamic state has fed disinformation to the CIA.

The report used new evidence - including human sources, wireless intercepts and evidence from an Iranian defector - to conclude that Teheran suspended the bomb-making side of its nuclear programme in 2003. But British intelligence is concerned that US spy chiefs were so determined to avoid giving President Bush a reason to go to war - as their reports on Saddam Hussein's weapons programmes did in Iraq - that they got it wrong this time.

A senior British official delivered a withering assessment of US intelligence-gathering abilities in the Middle East and revealed that British spies shared the concerns of Israeli defence chiefs that Iran was still pursuing nuclear weapons.

The source said British analysts believed that Iranian nuclear staff, knowing their phones were tapped, deliberately gave misinformation. "We are sceptical. We want to know what the basis of it is, where did it come from? Was it on the basis of the defector? Was it on the basis of the intercept material? They say things on the phone because they know we are up on the phones. They say black is white. They will say anything to throw us off.

"It's not as if the American intelligence agencies are regarded as brilliant performers in that region. They got badly burned over Iraq."


That's a major point, isn't it, and it's one of the reasons why Dick Cheney set up his own, parallel analysis group: he didn't trust the CIA. Apparently he has reasons.

Let's remember the CIA missed the development of the Pakistani bomb in 1998, and missed that the Indians were going to test their own bombs in response. Let's remember that the CIA missed completely the parallel, distributed development of the 'Islamic bomb' as envisioned by Khan. Let's remember that the only reason we know about the Libyan effort in this is because they came clean.

If the Hildebeast were to win the Presidency, one of the first things she'd have to do is either clean out CIA or set up her own analysis group to double-check everything they do with regard to nuclear proliferation. CIA has missed the boat too often for a responsible president to do anything else.

A US intelligence source has revealed that some American spies share the concerns of the British and the Israelis. "Many middle- ranking CIA veterans believe Iran is still committed to producing nuclear weapons and are concerned that the agency lost a number of its best sources in Iran in 2004," the official said.

The Foreign Office is studying a new text of a third United Nations Security Council resolution that would impose tough travel bans on regime figures and penalise banks that do business with Iran. But diplomats say the chances of winning Chinese and Russian support for the move are in freefall. A Western diplomat said: "It's created a lot of difficulties because of the timing, just as we were about to go for a third resolution."


This is exactly what the CIA people who wrote the new NIE wanted. They knew Bush would mouth a few public words at them and keep doing what he felt he needed to do; what they wanted was to give the Russians and Chinese an excuse to back away from any tougher measures against Iran. That worked.

Now there's two conclusions one can draw from this --

1) The CIA people who wrote the report are just horrified, horrified as to the thought of military action against Iran, and are willing to fudge a report to make sure it doesn't happen, because war is bad for people and living things.

2) These people are on the other side.

I'm beginning to figure out which option is more likley.

Bruce Reidel, who spent 25 years on the Middle East desks at the CIA and the National Security Council, said: "By going public they have embarrassed our friends, particularly the British and the Israelis. They have given our foes insights into our most secret intelligence and taken most of the options off the table."


Which was their intention.

Ephraim Sneh, until recently Israel's deputy minister of defence, warned that military action would be the only option if the world community did not institute robust sanctions. "No one can rule out with high confidence that somewhere in Iran, 70 times the size of Israel, there is one lab working on the weapons programme," Mr Sneh told The Sunday Telegraph. "[Military action] is not a desired option; it is a last resort. That's why sanctions are so important. We have to urge the international community to be serious about sanctions and to take necessary measures to defend the civilian population."


The CIA, by ensuring that sanctions can't go forward, have made war more likely, not less likely. I doubt that was their intention. It pro'ly won't be Bush who takes military action but our next President.
Posted by: DarthVader || 12/10/2007 11:16 || Comments || Link || E-Mail|| [6477 views] Top|| File under:
CIA program lures key Iranian officials to defect
(Xinhua) -- Some key Iranian officials have defected due to a secret defector program launched by the CIA, the Los Angeles Times reported on Sunday.


But let's not talk about it, it's a secret. Sheesh. Can't anyone keep their damned mouths shut?

The CIA launched the program in 2005 in a bid to degrade Iran's nuclear weapons program by persuading key officials to defect, the paper said. This effort has prompted a "handful" of significant departures, current and former U.S. intelligence officials familiar with the operation were quoted as saying.

The previously undisclosed program, which CIA officials dubbed "the Brain Drain," is part of a major intelligence push against Iran ordered by the White House two years ago, according to the paper. The White House ordered the stepped-up effort in hopes of gathering stronger evidence that Tehran was making progress toward building a nuclear bomb, said the paper. Intelligence gathered as part of that campaign provided much of the basis for a U.S. report released last week that concluded the Islamic Republic had halted its nuclear weapons work in 2003, said the paper. Officials declined to say how much of that intelligence could be attributed to the CIA program to recruit defectors.


And let's hope that the defectors are clean, and that none are spreading disinformation. I recall the Soviets had mastered that trick pretty well.

The paper said that although the CIA effort on defections has been aimed in part at gaining information about Tehran's nuclear capabilities, its goal has been to undermine Iran's emerging capabilities by plucking key scientists, military officers and other personnel from its nuclear roster. But the program has had limited success. Fewer than six well-placed Iranians have defected, and none has been in a position to provide comprehensive information on Tehran's nuclear program, according to the paper.


So let's blabber all about it in a major metro newspaper. That's a sure way to keep #7, #8 and #9 at home.
Posted by: Fred || 12/10/2007 00:00 || Comments || Link || E-Mail|| [6501 views] Top|| File under: Govt of Iran
Absi is in Syria and Fatah al Isalm is in Gaza
According to intelligence reports based on Al-Qaida website Fatah al Islam has relocated to Gaza in Palestine . The same report also states that Shaker al-Absi, the fugitive leader of Fatah al-Islam who has escaped from the Nahr al Bared Palestinian refugee camp in north Lebanon, following the final assault by the Lebanese army is now in Syria with his wife.

Fatah al Islam fought the Lebanese army for 106 days . At the end of the battle the Lebanese army declared victory and Fatah al Islam militants were disbanded. Many of them are now in Lebanese jails but some were able to escape.

This article starring:
SHAKER AL ABSI
Fatah al Islam
Fatah al Islam
Posted by: Fred || 12/10/2007 00:00 || Comments || Link || E-Mail|| [6495 views] Top|| File under: Fatah al-Islam
Geagea: New alliances would emerge after presidential election
Lebanese Forces leader Samir Geagea predicted on Saturday that new alliances would emerge in Lebanon after the election of Army Commander Gen. Michel Suleiman President. Geagea did not explain what he meant by the new alliances , but some analysts predicted that the Reform and Change alliance of General Michel Aoun will split into two blocs. One will be headed by MP Michel Murr and MP Elias Skaff which will join the majority alliance and the other by Michel Aoun which will remain with Hezbollah-led opposition.

Murr and Skaff MPs are expected to vote Monday for the constitutional amendment while aoun's MPs will refrain from voting . Geagea, in an interview with Voice of Lebanon radio, said "We are heading to electing a president next week and (former president Emile) Lahoud wouldn't be the last Christian president."

Geagea criticized MP Saad Hariri, head of al-Moustaqbal Movement, for announcing the nomination of Gen. Suleiman prior to reaching collective agreement within the March 14 forces, stressing that amending the constitution was the problem and not the army commander in person. He said the decision to nominate Gen. Suleiman is "purely Lebanese."

Geagea accused Free Patriotic Movement leader Michel Aoun without mentioning him by name, noting that "some Christian leaders have a unilateral viewpoint that cannot be subject to discussion."

Lebanese Forces MPs, Geagea stressed, will take part in a parliamentary session set for next week to vote Gen. Suleiman into the presidential office following adoption of a constitutional amendment that permits his election. "I stress on the fact that there are no intra-Christian grudges, however there are differences in view points."

"Had the Christians been rallied around one stand they would have been the strongest party" in Lebanon, Geagea said. This was viewed as criticism of General Michel Aoun, who is accused of dividing the Christian community .


Posted by: Fred || 12/10/2007 00:00 || Comments || Link || E-Mail|| [6457 views] Top|| File under: Hezbollah
Home Front: Culture Wars
Baby tax needed to save planet, claims expert
A WEST Australian medical expert wants families to pay a $5000-plus "baby levy" at birth and an annual carbon tax of up to $800 a child.

Writing in today's Medical Journal of Australia, Associate Professor Barry Walters said every couple with more than two children should be taxed to pay for enough trees to offset the carbon emissions generated over each child's lifetime.


But, but, but, who will serve the Masters?



Posted by: g(r)omgoru || 12/10/2007 16:02 || Comments || Link || E-Mail|| [6508 views] Top|| File under:
Who's in the News
34
[untagged]
6
Iraqi Insurgency
6
Taliban
3
Global Jihad
2
al-Qaeda in Iraq
2
TNSM
2
Govt of Pakistan
2
al-Qaeda in North Africa
1
al-Qaeda in Arabia
1
Sipah-e-Sahaba Pakistan
1
Iraqi Baath Party
1
Hamas
1
Govt of Iran
1
Govt of Sudan
1
Hezbollah
1
Chechen Republic of Ichkeria
1
Fatah al-Islam
Bookmark
E-Mail Me
The Classics
The O Club
Rantburg Store
The Bloids
The Never-ending Story
Thugburg
Gulf War I
The Way We Were
Bio
Merry-Go-Blog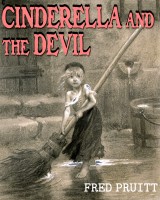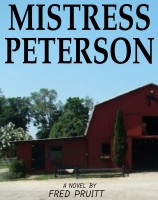 On Sale now!


A multi-volume chronology and reference guide set detailing three years of the Mexican Drug War between 2010 and 2012.

Rantburg.com and borderlandbeat.com correspondent and author Chris Covert presents his first non-fiction work detailing the drug and gang related violence in Mexico.

Chris gives us Mexican press dispatches of drug and gang war violence over three years, presented in a multi volume set intended to chronicle the death, violence and mayhem which has dominated Mexico for six years.
Click here for more information


Meet the Mods
In no particular order...


Steve White
Seafarious
Pappy
lotp
Scooter McGruder
john frum
tu3031
badanov
sherry
ryuge
GolfBravoUSMC
Bright Pebbles
trailing wife
Gloria
Fred
Besoeker
Glenmore
Frank G
3dc
Skidmark
Alaska Paul



Better than the average link...



Rantburg was assembled from recycled algorithms in the United States of America. No trees were destroyed in the production of this weblog. We did hurt some, though. Sorry.
3.235.228.219

Help keep the Burg running! Paypal: