-Signs, Portents, and the Weather-
Southern Hemisphere Icecover above normal this year
AoS note: this is not WoT related. Please check to ensure you pick the right category. Also note the formatting changes. Thx.

Southern Hemisphere's ice cover now is at the same level as last June, i.e., a level seen during the last winter in the Southern Hemisphere. Besides, there are two more millions square kilometers of ice now compared to December 2006.


some models predict increase southern hemisphere ice cover under moderate global warming because of decreased friction between seasonal ice layers which promotes a seaward drift


And the large positive anomaly has persisted since September.


Posted by: mhw || 12/10/2007 10:29 || Comments || Link || E-Mail|| [6479 views] Top|| File under:
Bangladesh
Hasina, Khaleda, 10 others sued
The Anti-corruption Commission (ACC) yesterday sued former prime ministers Khaleda Zia and Sheikh Hasina along with 10 others for inflicting an enormous loss to the state through awarding gas deals to Canadian gas exploration company Niko by abusing their power.

In two separate cases -- one filed against Sheikh Hasina and six others, and the other against Khaleda Zia and four others -- complainants alleged that primary investigations found involvement of the accused in illegally awarding contracts to Niko for exploring and developing three gas fields in the country.

ACC Deputy Director Sabbir Hasan, in the case filed against Sheikh Hasina and her co-accused with Tejgaon police station, said the deal with Niko caused a loss of over Tk 13,630 crore to the government exchequer.

In the case against Khaleda Zia and her co-accused filed with the same police station, ACC Assistant Director Mahbubul Alam said although Khaleda Zia was the custodian of the country's wealth as the prime minister, she awarded Niko an opportunity to extract gas worth Tk10,000 crore, criminally violating her oath, unlawfully abusing her power, and through corruption. The case also said she did it in collusion with her co-accused, and issued an order for signing of the illegal deal with Niko.

This article starring:
Khaleda Zia
Mahbubul Alam
Sabbir Hasan
Sheikh Hasina
Posted by: Fred || 12/10/2007 00:00 || Comments || Link || E-Mail|| [6468 views] Top|| File under:
South America launches rival to the IMF, World Bank
BUENOS AIRES (AFP) - Six South American presidents on Sunday launched the Bank of the South, the region's answer to the World Bank and the International Monetary Fund as a source for development funds.

Presidents Nestor Kirchner of Argentina, Luiz Inacio Lula da Silva of Brazil, Nicanor Duarte of Paraguay, Rafael Correa of Ecuador, Evo Morales of Bolivia and Hugo Chavez of Venezuela -- all political on the left or left of center -- signed the bank into being.

"Motherland yes, colony no!" chanted a group of activists, most belonging to Kirchner's leftist Peronist party, who stood behind the presidents at the signing ceremony at the president's office.
Continued on Page 49
Posted by: Seafarious || 12/10/2007 03:01 || Comments || Link || E-Mail|| [6460 views] Top|| File under:
Oogo sez: Let's do the Time Warp, again
It's just a jump to the left


Venezuela creates its own unique time zone on Sunday, putting the clock back 22 minutes half-an-hour on a permanent basis. President Hugo Chavez says that an earlier dawn means the performance of the country will improve, as more people will wake up in daylight.


That makes no sense at all. I think he's crazy.

"I don't care if they call me crazy, the new time will go ahead," he said.


Yeah, you can do that if you're a dictator. That doesn't mean you're not nuts.

But critics say the move is unnecessary and the president simply wants to be in a different time zone from his arch-rival, the United States.


And then a step to the right


The new time puts Venezuela four-and-a-half hours behind Greenwich Mean Time, and out of step with all its neighbours. The move had first been announced in August, but it has been delayed twice because international bodies and Venezuela itself were not ready to implement the change.

Science and Technology Minister Hector Nacarro praised the measure. "I see it as a very positive thing that while there is light we can be in it," he said.


Put your hands on your hips


And President Chavez said earlier this year that schoolchildren would arrive for lessons with more energy as a result of the change. "These children have to get up at five in the morning... they arrive at school dead tired. And why? Because of our time."


And pull your knees in tight


The time change is the latest in a series of reforms implemented by President Chavez, who has already changed the country's name, coat of arms and flag.


Let's do the Time Warp, again
Posted by: Seafarious || 12/10/2007 01:13 || Comments || Link || E-Mail|| [6466 views] Top|| File under:
Bolivian assembly approves new constitution
ORURO, Bolivia - A majority in Bolivia's Constituent Assembly, packed with supporters of leftist President Evo Morales, Sunday approved a new constitution that would broaden presidential powers.


Because that's what has held Bolivia back all these years, presidents with narrow powers.

"We need a president with more powers. We need somebody to tell us what to do."

'The text of the new constitution is approved,' a representative of the socialist MAS party, Carlos Romero, told AFP. The approval came after a marathon 15-hour session and with the backing of allied minor parties.

The new constitution would give Morales more power, including over natural resources following his nationalization of Bolivia's oil and gas industry last year.


Heading down the same road as Venezuela, with likely the same results.

First principle of politix: Money is power. It doesn't matter if it's your money, as long as it's your power.

The run-up to the vote was bloody, with at least three killed in clashes between protesters and police. Six wealthy provinces held massive strikes as opponents feared the reforms would usher in a leftist regime similar to the one of Morales' friend and ally in Venezuela, President Hugo Chavez.
Posted by: Steve White || 12/10/2007 00:00 || Comments || Link || E-Mail|| [6468 views] Top|| File under:
Europe
Thousands of Turks march against judiciary law
ANKARA - Thousands of Turks protested on Sunday against a new law opponents say will undermine judicial independence and demanded respect for secularist values in a new constitution being prepared by the Islamist-rooted ruling party. Lawyers and judges led the demonstration to protest against the law, which changes the appointment process for judges and prosecutors.

The law introduces a justice ministry interview into the selection process. Critics say that opens the way for political interference.

Opponents have also criticised President Abdullah Gul, a former member of the ruling AK Party whose role is to review legislation, for approving the law in just a few days. Gul's office said a review of the law had started before the draft went to parliament. 'They do not know the importance of judicial independence ... but we will explain it to them, we will teach them,' Turkish Bar Association Chairman Ozdemir Ozok shouted to the crowd in Ankara.

The judiciary is traditionally a bastion of secularism and the march turned into a pro-secularist rally. No official figures were available, but television footage showed around 5,000-10,000 people at the march, held amid tight security.

It was reminiscent of massive protests earlier this year at which demonstrators accused the AK Party, whose roots are in political Islam, of undermining Muslim Turkey's official secular order. 'Turkey is secular and will remain secular!' protesters shouted, waving Turkish flags and pictures of Mustafa Kemal Ataturk, founder of the modern secular republic.

The AK Party is preparing a new constitution, to replace a text drafted after a 1980 military coup, and secularists fear the new text will blur the strict separation of religion and state.
Posted by: Steve White || 12/10/2007 00:00 || Comments || Link || E-Mail|| [6460 views] Top|| File under:
International-UN-NGOs
UN Tour Guides Protest Pay, Conditions
Twenty-two tour guides called in sick on Thursday to protest the U.N.'s failure to deal with their demands for better salaries and working conditions, forcing all but large, prearranged tours to be canceled.

The United Nations employs about 50 guides, who each work around 30 hours a week, showing visitors around the headquarters building in New York. Only six are staff members, said Emad Hassanin, first vice president of the U.N. Staff Union. The rest are paid on an hourly basis and don't have regular contracts, vacation, or sick leave, he said.


Don't we have labor laws in this country about such things?

U.N. deputy spokeswoman Marie Okabe said the job action "is apparently related to a number of issues that the tour guides have raised with management in recent weeks."

Hassanin said a previous agreement to establish a working group to discuss contracts and working conditions for the tour guides was thrown out by the new Undersecretary-General for Public Information Kiyotaka Akasaka. But Okabe said a meeting with the tour guides had been scheduled for Thursday afternoon to again discuss creating a working group.

It was unclear if any of the tour guides showed up, but Akasaka later informed U.N. officials by e-mail that he had set up a group. It includes three representatives of the tour guides and two staff representatives of the Department of Public Information.

Hassanin said the Staff Union leadership had pointedly been excluded. The old agreement had called for union leaders to be included.


Oh that's going to go over well with the union.

Secretary-General Ban Ki-moon, asked about the tour guides, said the fact that 22 called in sick "must have caused some inconvenience to the tours."


Dang is he a good diplomat.

"Tour guides are very important (in) connecting the United Nations and the outside world _ they have been playing an important role," he said.


Just not important enough to treat well.
Posted by: Seafarious || 12/10/2007 04:01 || Comments || Link || E-Mail|| [6463 views] Top|| File under:
Iraq
Col. Stephen Twitty
MOSUL, Iraq – Col. Stephen Twitty has conquered many challenges throughout his years of service, but standing up and deploying a brigade combat team in record time would not come without a heavy price. As if leading troops into the desert of Southwest Asia for 15 months of combat was not challenging enough; he would be faced with another war to fight, on a closer battlefield, with his life hanging in the balance.


Much more at the link. Twitty has appeared here several times and is one of our most effective commanders. Silver Star winner, to boot.
Posted by: Chuck Simmins || 12/10/2007 16:48 || Comments || Link || E-Mail|| [6465 views] Top|| File under:
Israel-Palestine-Jordan
In Gaza Cigarettes are More Expensive than Shrimp
The Paleos haven't hit bottom yet. When they can't afford smokes in any way, they'll be close.

In the Firas peddlers' market in central Gaza stalls are laden with loose tobacco as smokers gather around seeking alternatives to regular cigarettes after prices tripled in the past few months. With cigarettes out of their price range, smokers are turning to "Nafil," unrolled tobacco, as an alternative. "They are crappy, but people buy them because of their price," says long-time smoker Abu Fatahi Nadi, who also owns a stall selling tobacco at the popular market.

Although one kg of tobacco costs NIS 120 in comparison to NIS 36 few months ago, the unrolled tobacco, an Egyptian product, remains the cheapest on the market today.

All of a sudden Gaza has become the most expensive place on earth for tobacco, and today cigarettes are more expensive than shrimps and caviar, Abu Nadi says, while cupping his hand over a match to light his rolled cigarette.

Prices soared after the deposed Hamas government decided to tax cigarettes, resulting in the price of a packet of cigarettes climbing from NIS 100 to NIS 200. By charging 60 to 70 percent tax on the second packet, cigarettes have become an excellent source of income for Hamas, which has found itself completely isolated in Gaza by Israel and the outside world since taking over the coastal enclave last June.


Have to have some way of affording guns and ammo.

There are fewer cigarettes in Gaza, and merchants have placed stands at every corner where they sell packaged cigarettes at insane prices, leaving at least 70% of smokers buying loose tobacco and rolling their own cigarettes.

"Those dodgy merchants are exploiting smokers and taking advantage of the situation," says Ahmad Na'asan, a long-time smoker and one of those suffering from the jump in prices. Like thousands of men in Gaza, Na'asan worked in construction in Tel Aviv for more than 10 years before Israel closed all Gaza exits in 2000. Now he is unemployed. "I am spending the day roaming the streets looking for work… but I know that there is neither work nor life here."


Apparently Na'asan doesn't draw the proper conclusion.

In the months that followed the Hamas takeover of Gaza, the economy of the territory has been slipping toward crisis. The main commercial crossing, known as Karm Abu Salem, is closed and only basics are entering Gaza.

Furthermore, up to 75% of the 3,900 factories operating in Gaza on the eve of the closure of the commercial terminal have had to cease production, according to the Palestinian Federation of Industry. Unable to import raw materials or export finished products, the factory closures are forcing as many as 30,000 more families to rely on daily food handouts to survive.

This situation is creating a generation of isolated and disaffected people. Youths are leaving schools and universities to join militant groups in order to earn money and get assistance for their families.

"People don't have money even for the bread. Do you know that one kilo of bread costs NIS 12? I have to buy three kilos every day for the family," Na'asan replies, sealing his words with a strong expletive.


Apparently Na'asan still doesn't draw the proper conclusion.

In Gaza, as in much of the rest of the Palestinian territories, smokers prefer American cigarettes, but many now can no longer afford them. Na'asan used to smoke Viceroy, now he rolls his own cigarettes and smokes less. "It's better for my wallet and lungs, but if the prices continue leaping, I will eventually quit.

"Listen," he says, "heavy smokers will continue smoking. I know people who smoke less but very few of them have stopped. But if the prices continue increasing all smokers will quit and Gaza will inevitably become the first non-smoking zone on earth," Na'asan adds with a cynical smile.

In Gaza people are pessimistic over an imminent solution to the crisis. They strongly believe that only an agreement between Hamas and Fatah on holding early elections can end the stalemate and reunite Gaza with the West Bank. "First there have to be talks and then elections. But until then, I will keep rolling my cigarettes, sealing them with my mouth, and before closing my lips, I will spit on those who destroyed us for their narrow interests," concludes Na'asan before realizing that his cigarette has burned down to the filter, and stubs it on the ground with his shoe.
Posted by: Steve White || 12/10/2007 00:00 || Comments || Link || E-Mail|| [6468 views] Top|| File under:
Israelis Embark on Journey to Mecca
Saudi Arabia is expecting more than two million visitors this month for the annual Hajj, a momentous event in the Muslim calendar. As in previous years, there will be pilgrims from a most unlikely destination: some 4,500 Muslims have departed for Mecca from their homes in Israel, a Jewish country with no diplomatic ties with Saudi Arabia.

The spiritual weight of the Hajj is enough to overcome the political complications involved in a delegation of Israelis traveling to enemy soil. The process is done through the mediation of Jordan, which signed a peace treaty with Israel in 1994, and with the knowledge of the Israeli and Saudi authorities.

Israeli Muslims wishing to embark on the journey usually contact one of several associations dealing with pilgrims. Non-Muslims cannot take part in the event. The pilgrims register their details and submit passport photos, which are then sent to the Jordanian Ministry of Islamic Trust (Waqf). Once they cross the border from Israel into Jordan, a local official collects their Israeli passports and they are issued temporary Jordanian passports. The documents are valid for a month or two months, depending on the season.
Continued on Page 49
Posted by: Steve White || 12/10/2007 00:00 || Comments || Link || E-Mail|| [6460 views] Top|| File under:
Who's in the News
34
[untagged]
6
Taliban
6
Iraqi Insurgency
3
Global Jihad
2
TNSM
2
al-Qaeda in Iraq
2
al-Qaeda in North Africa
2
Govt of Pakistan
1
al-Qaeda in Arabia
1
Govt of Sudan
1
Hamas
1
Hezbollah
1
Iraqi Baath Party
1
Fatah al-Islam
1
Sipah-e-Sahaba Pakistan
1
Chechen Republic of Ichkeria
1
Govt of Iran
Bookmark
E-Mail Me
The Classics
The O Club
Rantburg Store
The Bloids
The Never-ending Story
Thugburg
Gulf War I
The Way We Were
Bio
Merry-Go-Blog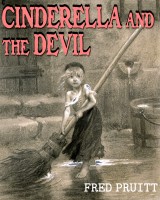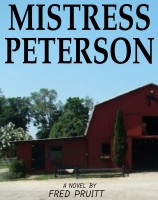 On Sale now!


A multi-volume chronology and reference guide set detailing three years of the Mexican Drug War between 2010 and 2012.

Rantburg.com and borderlandbeat.com correspondent and author Chris Covert presents his first non-fiction work detailing the drug and gang related violence in Mexico.

Chris gives us Mexican press dispatches of drug and gang war violence over three years, presented in a multi volume set intended to chronicle the death, violence and mayhem which has dominated Mexico for six years.
Click here for more information


Meet the Mods
In no particular order...


Steve White
Seafarious
Pappy
lotp
Scooter McGruder
john frum
tu3031
badanov
sherry
ryuge
GolfBravoUSMC
Bright Pebbles
trailing wife
Gloria
Fred
Besoeker
Glenmore
Frank G
3dc
Skidmark
Alaska Paul



Better than the average link...



Rantburg was assembled from recycled algorithms in the United States of America. No trees were destroyed in the production of this weblog. We did hurt some, though. Sorry.
44.200.171.74

Help keep the Burg running! Paypal: