Afghanistan
Army blocks 'narratives' of heroism
On a clear night last spring in Afghanistan's eastern mountains, a U.S. infantry platoon went looking for an al-Qaida operative named Habib Jan, and they found him. Outside an abandoned village clinging to a rocky hillside, the platoon was ambushed in a rain of deadly rifle and machine gun fire. Twenty-seven Americans and five Afghan Army fighters together fought 90 or 100 of Habib Jan's Islamist extremists.

For 17 hours, the American platoon was pinned down. Bullets snapped and hissed as the enemy slowly closed in. Ammunition ran low. Water ran out. Sniper rounds plucked at the soldiers' helmets and sleeves and drilled through boots as they shifted and returned fire. Night stretched into day and on into night again and the fighting intensified.

-- From interviews with soldiers and an official Army account

Three American soldiers were awarded Silver Stars for valor in that battle. Their actions are detailed in official Army accounts drawn from eyewitness reports, radio transmissions and other corroborating evidence used as a basis for awarding the medals. These one- or two-page "narratives," as they are called, are the best accounts of American battlefield heroism. Apart from those who wear the Silver Star - the third-highest decoration for valor - few people even know the accounts exist.

But the Army won't let you read any Silver Star narratives. Though most are not classified, they are kept filed away from public view, a practice being challenged in Congress.

"Military honors, to me, should be public information," said Rep. John T. Salazar, a Colorado Democrat and sponsor of the legislation.

Continued on Page 49
Posted by: Ulavirong Omavirt2060 || 12/12/2007 00:00 || Comments || Link || E-Mail|| [6457 views] Top|| File under:
Africa Horn
"Wudn't me!": American in Ethiopia jail denies al-Q ties
Although he was arrested in Somalia toting an AK-47 and had spent time at a al-Q camp, these things were all plausibly explained away. McClatchy newspapers here are taking issue with the American and prosecutorial timelines.


A U.S. citizen imprisoned in Ethiopia reportedly told investigators that he was briefly in an al-Qaida camp in Somalia and had tried to fire a gun during a clash with foreign troops in the south of the war-torn country, but denied he was a fighter or had undergone military training.

Amir Mohamed Meshal, 24, of Tinton Falls, N.J., made the statements in early January while he was being held in Kenya for illegally entering the country, according to an account provided to McClatchy Newspapers on condition that the source remain anonymous.

Continued on Page 49
Posted by: Seafarious || 12/12/2007 15:35 || Comments || Link || E-Mail|| [6458 views] Top|| File under: Islamic Courts
Darfur rebel group claims it attacked Chinese-run oil field
A Darfur rebel group claimed it attacked an Chinese-run oil field in central Sudan on Tuesday forcing more than 1,000 soldiers to flee the area.

Khalil Ibrahim, the powerful leader of the Darfur's rebel group the Justice and Equality Movement, said rebels attacked the oil field early Tuesday and forced three Sudanese army battalions, which were protecting the oil fields, to flee.

Ibrahim declined to say if anyone was killed or injured in the attack, which occurred in the Heglig area located in Sudan's Kordofan region, about 435 miles (700 kilometers) southwest of the capital, Khartoum. He said a large number of vehicles, weapons and ammunition were also seized in the attack.

Posted by: Fred || 12/12/2007 00:00 || Comments || Link || E-Mail|| [6495 views] Top|| File under:
Africa North
Algiers blasts kill 10 UN staff
The United Nations has confirmed 10 of its staff died in a double car bombing in the Algerian capital, Algiers, which officially killed at least 26 people. Medics believe as many as 62 people died at UN offices and government buildings when the devices went off on Tuesday morning. As rescuers dug through the rubble, UN Secretary General Ban Ki-moon called them "an abjectly cowardly strike".

A group allied to al-Qaeda claimed the attacks on an Islamist website. Algerian television has reported that six people were pulled alive from the ruins of the UN offices. "We now believe that the UN death toll is at 10," said UN spokeswoman Marie Okabe, adding that "a number of staff" were still missing.

The blasts, which the government said injured at least 177 people, were the latest in a series of attacks in Algeria this year. UN offices in the Hydra district were hit around 0930 (0830 GMT). At around the same time, a blast outside Algeria's Constitutional Council in the Ben Aknoun district hit a bus packed with students. In an unverified online statement, a group calling itself al-Qaeda in the Land of the Islamic Maghreb said two vehicles packed with 800kg (1,700lb) of explosives each were used in the blasts. The group said it had targeted "the headquarters of the international infidels' den" and the supreme court to honour one of its senior militants, who died fighting Algerian troops. It called on Western leaders to heed the demands of al-Qaeda leader Osama Bin Laden.

The chief spokesman for the UN refugee agency, Ron Redmond, said it was beyond him why "someone would attack the UN, which is basically a peace-building organisation".
Posted by: lotp || 12/12/2007 00:00 || Comments || Link || E-Mail|| [6458 views] Top|| File under: al-Qaeda in North Africa
Al-Qaida wing for N. Africa claims Algiers blasts
The North African branch of al-Qaida said in an Internet posting it was behind the bombings in the Algerian capital on Tuesday, claiming also that 110 people were killed in the attacks carried out by two suicide bombers.



Two "martyrs" of al-Qaida in Islamic North Africa drove cars loaded with 800 kilograms of explosives each "to attack the headquarters of the international infidels' den" and the headquarters of the Algerian constitutional council.

A statement posted on a militant Web site said two "martyrs" of al-Qaida in Islamic North Africa drove cars loaded with 800 kilograms of explosives each "to attack the headquarters of the international infidels' den" and the headquarters of the Algerian constitutional council.

Algerian authorities said that at least 26 people, including as many as five UN employees, were killed in the vehicle blasts, minutes apart, that sheared the facades off UN offices and a government building in Algiers, the Algerian capital. Some 177 people were wounded, officials said. "This is another successful conquest ... carried out by the Knights of the Faith with their blood in defense of the wounded nation of Islam," said the militant statement.

The group said the attack honored one of its key operatives, Sufyan Abu Haidra, who had been killed in fighting Algerian troops. The militant statement also said the attack preceded the holy Muslim holiday of Eid al-Adha, or the feast of Sacrifice, later this month. "On the eve of Eid we are heralding to the Muslim nation the good news of two operations carried out by two martyrs," it said.

The group identified the suicide bombers as Ibrahim Abu Othman, who attacked the UN building, and Abdel-Rahman Abu Abdel-Nasser al-Assimi, who attacked the constitutional council building.

The al-Qaida statement said 60 people were killed in the first attack and 50 in the second. "The conquest comes to remind the Crusaders who are occupying our land and the plunderers of our wealth that they should listen carefully to the demands and speeches of our sheik ... Osama bin laden, God protect him," it concluded.

Al-Qaida has called for attacks on French and Spanish interests in North Africa. Bin Laden's chief deputy, Ayman al-Zawahri, called in September for jihad in North Africa to "cleanse (it) of the children of France and Spain."

This article starring:
ABDEL RAHMAN ABU ABDEL NASER AL ASIMI
al-Qaeda in North Africa
AIMAN AL ZAWAHRI
al-Qaeda in North Africa
IBRAHIM ABU OTHMAN
al-Qaeda in North Africa
SUFYAN ABU HAIDRA
al-Qaeda in North Africa
Posted by: Fred || 12/12/2007 00:00 || Comments || Link || E-Mail|| [6501 views] Top|| File under: al-Qaeda in North Africa
Africa Subsaharan
7 civilians killed in Niger army fire fight with rebels
Seven civilians were killed during a battle between army and rebel forces in northern Niger over the weekend, government officials said Tuesday. In a statement read on state radio, Niger's defense minister said the civilians were in four vehicles that were caught in the middle of a fire fight between army and rebel forces Sunday in the region of Tiguidit - about 80 kilometers (50 miles) southeast of the regional capital of Agadez. The statement said a rebel fighter was also killed, and one army soldier injured.

Sporadic clashes have broken out across Niger's volatile northern desert this year as groups claiming to represent a disenfranchised ethnic Tuareg minority combat a government anxious to hold onto control of the uranium-rich region.
Posted by: Fred || 12/12/2007 00:00 || Comments || Link || E-Mail|| [6458 views] Top|| File under:
Britain
Two Baloch face terror charges in UK court
Two men wanted in Pakistan for 'terrorist' activity were charged in London under the Terrorism Act on Tuesday and have been remanded in custody till December 21, AFP reported. Faiz Baloch and Hyrbyair Marri were charged with inciting another person to commit an act of terrorism "wholly or partly outside the UK" and having links to the Balochistan Liberation Army. Marri is also charged with possessing a weapon, an article in published in the Guardian quoted the police as saying.. The two will appear on December 21 at London's Central Criminal Court for a preliminary hearing.
Posted by: Fred || 12/12/2007 00:00 || Comments || Link || E-Mail|| [6461 views] Top|| File under:
Europe
Foreign diplomats' cars firebombed in Athens
Unknown assailants firebombed four cars belonging to foreign diplomats in Athens early yesterday but no one was injured, police said.

Cars belonging to staff of the embassies of Italy, Turkey and the Philippines were set ablaze by home-made gas canister devices shortly after midnight, a police official said.

The cars, two of them owned by Turkish embassy staff, were parked on Athens streets and had diplomatic license plates but no country markings. "We still have no specific suspects, nor can we attribute a motive. We are waiting for someone to claim responsibility and we are investigating the incident," the police official said.

Cars belonging to diplomats, businessmen and politicians have often been attacked by self-styled anarchists in Greece, and more than a dozen have been set on fire in the past year. The Turkish Foreign Ministry condemned the assault in a written statement yesterday and said, "a total of six vehicles belonging to the Turkish embassy have been attacked in the last one-and-half year."

"Our expectation from the Greek officials is to arrest the assailants, to compensate for the damage and to provide all our personnel with life and property security," it said.
Posted by: lotp || 12/12/2007 00:00 || Comments || Link || E-Mail|| [6482 views] Top|| File under:
US rendition victim gets suspended sentence
A Lebanese-born German who was held by the CIA in Afghanistan was given a suspended sentence on Tuesday for arson and other crimes committed after his return to Germany.

Khaled el-Masri, whose capture in 2003 by CIA agents upset US- German relations, admitted setting fire to a store, assault and breach of the peace at the start of his trial on Monday. The court in southern city of Memmingen handed down a two-year suspended sentence after el-Masri claimed his actions were in part due to the belated result of his abduction to Afghanistan and mental distress suffered after his return to Germany.

The sentence was the same as that demanded by the prosecution, but four months less than what the defence asked for. The defence argued that he was not fully accountable for his actions. The court also ordered el-Masri, a father of six, to undergo psychiatric counselling.


For his actions or for fathering six kids? This is the EU.

El-Masri, 44, was charged with setting fire to three jerry-cans of petrol and causing 300,000 euros (440,000 dollars) worth of damage to a cash-and-carry store in Neu-Ulm in Bavaria state in May after an argument about a purchase. He is also convicted of insulting staff and assaulting a supervisor who challenged him about his absenteeism at the firm where he was employed in January.

At Monday's hearing el-Masri's lawyer described how his client was picked up by CIA agents in Macedonia on December 31, 2003, apparently because his name was identical to that of a wanted terrorism suspect. He was then taken to Afghanistan in a practice known as "extraordinary rendition" and questioned for six months before being flown back to Europe and dumped in a forest in Albania when the US realized they had the wrong man.

One his return to Germany he was not given any support and denied access to therapy, he said. He still felt persecuted and thought the intelligence services were following him. "I was in a state of stress at the time and did not feel safe," his lawyer quoted him as saying in explanation of his client's violent behaviour.

Passing sentence, the court said it had taken into account el-Masri's admission of guilt, the fact that he had apologized to his victims and the traumatic effects of his abduction to Afghanistan.

Before his abduction he had lived 20 years in Germany and had never been in trouble with the authorities, the court said. But the feeling that he had been wronged did not give him the right to act unjustly himself, the court added.

Washington was upset when German prosecutors posted international arrest warrants for 13 US citizens believed to be agents of the US Central Intelligence Agency on suspicion of involvement in the abduction of el-Masri.

This article starring:
Khaled el-Masri
Posted by: lotp || 12/12/2007 00:00 || Comments || Link || E-Mail|| [6477 views] Top|| File under:
Home Front: WoT
Osama's aide appeals US conviction
Defence lawyers on Monday sought to overturn the conviction of Osama bin Laden's personal secretary for his role in the 1998 bombings of two US Embassies in Africa. In appeals court arguments, lawyers for Wadih El-Hage argued the government's evidence and conviction against El-Hage was unfair. El-Hage, who is serving a sentence of life in prison, was convicted with three others in October 2001 of conspiracy to kill Americans, conspiracy to commit murder, conspiracy to destroy buildings and perjury. Defence lawyers told the US Second Circuit federal appeals court panel that the government's case had relied on weak "circumstantial evidence" that linked El-Hage to Al Qaeda figures and meetings, but not directly to the bombings.

This article starring:
WADIH EL HAGE
al-Qaeda
Posted by: Fred || 12/12/2007 00:00 || Comments || Link || E-Mail|| [6461 views] Top|| File under: al-Qaeda
India-Pakistan
20 militants killed in Swat clashes: army
Troops launched artillery barrages on suspected militant hideouts in the northwestern Swat valley, killing 20 rebels and injuring up to 15, AFP quoted the army as saying on Tuesday. "According to our information, 20 militants were killed while 10-15 were injured on Monday night," chief military spokesman Major General Waheed Arshad told AFP. He said the army also used gunship helicopters to purge the areas of militants. "The situation is now well under control and people are returning to their homes in these areas," Arshad added.

The army said on Tuesday that it killed or wounded a "large number" of militants in an artillery barrage in Swat, AP reported. The attack was part of an operation against die-hard followers of a pro-Taliban cleric who have been battling security forces in the scenic Swat valley since July. The army said in a statement that it fired artillery at militant positions near the towns of Piochar and Loe Namal on Monday night.

It also said security forces detained a man in the town of Khwazakhela for allegedly recruiting, training and harboring suicide bombers. It said the suspect was affiliated with Jaish-e-Mohammed, a banned Islamic extremist group also involved in fighting Indian forces in the disputed Kashmir region. A cache of arms, bombs, fake passports and an FM radio transmitter were seized at his house, it said.

Fazlullah's arrest soon: Interior Ministry spokesman Brigadier (r) Javed Iqbal Cheema said security forces had cleared Swat region of extremists and militants. "Maulana Fazlullah and his followers will be arrested soon," a Daily Times staff report quoted him as saying. He said people of Swat had joined hands with the army and security agencies in their fight against Fazlullah and his followers.

This article starring:
Brigadier (r) Javed Iqbal Cheema
Major General Waheed Arshad
MAULANA FAZLULLAH
TNSM
Jaish-e-Mohammed
Posted by: Fred || 12/12/2007 00:00 || Comments || Link || E-Mail|| [6461 views] Top|| File under: TNSM
Jirga secures release of 20 people in Kurram Agency
A 16-member tribal jirga has succeeded in securing the release of seven abducted people of the Turi tribe and 13 abducted Mengal tribesmen. Tension mounted in the agency last week when armed men attacked a coach in Sadda Bazaar, killing its driver and taking its passengers away. The Turi tribe, meanwhile, kidnapped 13 people of the Mengal tribe on the same day.

After securing the release of the kidnapped persons from both tribes, the situation in the region has returned to normal and the local political administration relaxed the curfew that had been in place for the past four days for four hours on Tuesday. However, the Thall-Parachinar Road, connecting the region with other parts of the country, is closed and reportedly food and other basic necessities are not reaching the agency. This is causing severe shortages of food, water and medicines.
Posted by: Fred || 12/12/2007 00:00 || Comments || Link || E-Mail|| [6460 views] Top|| File under: Taliban
Iraq
Coalition forces disrupt al-Qaeda operations; 14 terrorists killed, 12 detained
I am not certain but this synopis may contain overlap with other posts. Almost every paragraph could be a news story of its own.


BAGHDAD, Iraq – Coalition forces killed 14 terrorists and detained 12 suspects during operations Tuesday and Wednesday targeting al-Qaeda networks in central Iraq.

During an operation northwest of Muqdadiyah, Coalition forces targeted associates of an al-Qaeda in Iraq leader allegedly responsible for a large terrorist group operating in the northeast Diyala River Valley region. Intelligence reports indicate the individuals executed a man earlier in the day and were later observed in the target area.

Upon arrival, Coalition forces received enemy fire from the target building. Responding in self-defense, the ground force returned fire, killing two terrorists. Coalition forces then observed several men maneuver away from the target area into nearby palm groves and underneath a foot bridge. The ground force called supporting aircraft to engage the enemy threat, killing another 12 terrorists. The ground force also encountered multiple explosions as they attempted to clear the target buildings. The buildings were assessed to be rigged with explosives and a supporting aircraft was called to destroy them.

Coalition forces captured a wanted individual in Baghdad believed to be involved in the al-Qaeda in Iraq network in the city. The wanted individual is allegedly involved in al-Qaeda in Iraq media and propaganda operations, and is a close associate of suspects recently detained by Coalition forces Dec. 9 and 10.


Rollin', rollin', rollin' (sang Frankie Laine); keep them rolling to the last roundup.


During the operation, another individual was wounded as the ground force entered a building. The man was subsequently detained, treated on site and transported to a military medical facility. Two additional suspects were detained and the ground force discovered various media equipment and a small weapons cache during the course of operations.


Media equipment which might keep the roundup rolling?


In Tikrit, Coalition forces detained four suspected terrorists to include a wanted individual believed to be involved in facilitating funds for al-Qaeda operations. Reports indicate the wanted individual not only operates in Tikrit, but also in western Baghdad, and in and around Fallujah. The suspect is also allegedly associated with foreign terrorist facilitation networks and al-Qaeda leaders operating in the Tigris River Valley.


Sounds like a fairly important guy; I wonder if he's being held for questioning by the American part of Coalition forces, or some Iraqis from Amarah?


Coalition forces captured a wanted individual and three additional suspected terrorists during two operations south of Yusufiyah Tuesday and Wednesday targeting associates of the terrorist network operating in southern Baghdad. The wanted individual is reportedly a leader involved in the Karkh terrorist network, which is operating in a degraded state. Over the last month, Coalition forces have captured five other wanted individuals tied to the network, who were reportedly involved in attacks against Coalition forces and trying to re-establish the car-bombing operations in the city.


Somebody has re-established a car bomb factory somewhere of late.


During the operation, the ground force also discovered a cache of weapons, which was safely destroyed on site.

"We will continue to aggressively locate and dismantle the al-Qaeda networks that threaten the security of Iraq," said Maj. Winfield Danielson, MNF-I spokesman. "The Iraqi people have chosen a future that does not include al-Qaeda's brutal ideology."
Posted by: Glenmore || 12/12/2007 07:18 || Comments || Link || E-Mail|| [6460 views] Top|| File under:
Triple Car Bomb in Shiite Amarah Kills Dozens
BAGHDAD - Three car bombs exploded in quick succession in a southern Iraqi city on Wednesday, killing at least 26 people and wounding 100 in a Shiite region that has largely escaped the country's sectarian bloodshed, authorities said.

Police in Amarah imposed an immediate driving ban and Iraqi soldiers deployed on the streets.

The explosions were about five minutes apart, beginning about 10 a.m., when an explosives-laden car parked in a garage blew up, local police and an intelligence official said. Another car about 50 yards away exploded shortly afterward as people gathered to examine the damage from the first, police said. The third blast occurred across the street from a movie theater, also about 50 yards away, police said.

The explosions could be felt a half-mile away, said Salam Hussein Jabir, who runs a travel agency in the city. He said his office windows shook and two pictures fell off the walls, and he ran outside to see what had happened.

"It was really tremendous," said Hussein, a 44-year old father of three. "This is the first time we've gone through anything like this."

Hussein said people initially thought it was a mortar attack. Then the second car exploded. "Police prevented us from getting near. I saw about 100 people on the ground and police, soldiers and civilians were evacuating them," he told The Associated Press in a telephone interview. "The smell of gunpowder mixed with the smell of the charred flesh," he continued.

Mohammed Saleh, a provincial council spokesman, said at least 26 people were killed and 100 wounded. An official at Zahra General Hospital in Amarah said new casualties were still coming in.

There were conflicting accounts of the number of bombings, with some officials saying two cars had exploded and others saying there were three bombs.

Saleh said police detained 25 suspects, including some who were using cell phones and cameras nearby, and were questioning witnesses. He said an indefinite driving ban was imposed, and Iraqi soldiers were deployed on the street. "We are focusing on evacuating casualties to the hospital," Saleh said.

There was no immediate claim of responsibility for the attack.

Amarah, a Shiite militia stronghold about 200 miles southeast of Baghdad, has seen violence among rival groups vying for control in Iraq's oil-rich Shiite southern heartland, which has no significant Sunni population. Al-Qaida is not known to have a significant presence in the region, although the terror group is often blamed for spectacular car bombings elsewhere in Iraq.

The city is the provincial capital of Maysan province, which borders Iran. Iraqi forces took over control of security from British troops there in April. The British are expected to turn over neighboring Basra province, the last area under their control, in mid-December.

Prime Minister Nouri al-Maliki, who was visiting Basra on Tuesday, said the attack was a "desperate attempt" to undermine efforts to stabilize the country. "Any criminal act they commit would only be a desperate attempt to draw attention away from the clear successes and to break through the siege imposed on the defeated groups," he added.

He also called on residents in Amarah to exercise restraint and avoid revenge attacks against the "terrorists who do not want Iraq to stand up again."
Posted by: Glenmore || 12/12/2007 06:57 || Comments || Link || E-Mail|| [6459 views] Top|| File under:
Coalition forces disrupt al-Qaeda operations; one terrorist killed, 19 detained
Coalition forces killed one terrorist and detained 19 suspects during operations Tuesday targeting al-Qaeda networks in central and northern Iraq.

During two coordinated operations west of al Khalis, Coalition forces killed a wanted individual believed to be a key associate of an al-Qaeda leader involved in the network in northern Baghdad. The network is responsible for the majority of car-bombing and improvised explosive device attacks in the area, and is involved in extortion, intimidation, weapons trafficking and the facilitation of foreign terrorists. In addition, nine suspected terrorists were detained during the operations.

During an operation south of Bayji, Coalition forces captured an alleged member of a foreign terrorist facilitation network operating in the region. Reports indicate the wanted individual is tied to al-Qaeda members operating near the border, who assist in the movement of weapons and funds for senior facilitators and al-Qaeda members operating in and outside of Iraq. In addition to the wanted individual, three other suspects were detained. West of Mosul and west of Maymudiyah, Coalition forces detained six suspected terrorists during operations targeting an al-Qaeda in Iraq senior leader and terrorists reportedly involved in attacks against Coalition forces.
Posted by: Fred || 12/12/2007 00:00 || Comments || Link || E-Mail|| [6459 views] Top|| File under: al-Qaeda in Iraq
Coalition forces capture Special Groups leader, 11 detained
Coalition forces captured a suspected Special Groups criminal element leader and detained ten other suspects during operations early Tuesday in the Baghdad area.

The targeted individual reportedly supervised criminal splinter group trainers throughout Iraq. He allegedly coordinated the explosively formed penetrator, improvised explosive device, operational security and computer security training of numerous criminals, and was personally responsible for paying each trainer every month. He also reportedly directed his cell to attack Coalition forces and assassinate Iraqis who worked with Coalition forces. Intelligence led ground forces to the target area, where the wanted individual was captured and the ten other suspects were detained without incident. Additionally, ground forces discovered body armor, two assault rifles, a bayonet, two pistols, multiple ammunition magazines and a large amount of Iraqi currency.
Posted by: Fred || 12/12/2007 00:00 || Comments || Link || E-Mail|| [6478 views] Top|| File under: Mahdi Army
'Gunmen kill head of Baghdad mental hospital'
Gunmen killed the head of a Baghdad psychiatric hospital, while a separate suicide bombing killed two people and wounded 12, police said on Tuesday.

Ibrahim Mohammed Ajil was heading home in the Baladiyat district of eastern Baghdad late on Monday when gunmen on two motorcycles shot him dead. Ajil was the head of the Al-Rashad hospital, Iraq's largest secure mental institution, which lies on the outskirts of the sprawling Sadr City district of Baghdad. Insurgents and gangs have targeted many of Iraq's leading medical specialists recently, prompting many to flee the country.

Car bombing: Separately, a suicide car bomb exploded near the homes of former interim premier Iyad Allawi, a secular Shia politician, as well as Saleh Al-Mutlaq, leader of the National Dialogue Front, a small Sunni Arab party. Most of the victims from the blast near the fortified "Green Zone" diplomatic and government compound were police and guards at a checkpoint. Mutlaq was in Jordan at the time of the blast, his wife told Reuters. It was not immediately clear if Allawi was at home. Other officials also live in the area.
Posted by: Fred || 12/12/2007 00:00 || Comments || Link || E-Mail|| [6460 views] Top|| File under: Iraqi Insurgency
Al-Aqsa Brigades activist killed in mysterious explosion in Nablus
Ma'an – A mysterious explosion killed one member of Fatah's armed wing, the Al-Aqsa Martyrs Brigades, and injured two others just after midnight on Tuesday in the old city of Nablus, in the northern West Bank. Medical sources at Rafidia Hospital in Nablus confirmed the death of of Sulaiman Al-Qassas. They said he had arrived at the hospital in a coma.


[Slap!] "Suleiman! Speak to me!"
"He can't speak, Doctor! He's in a coma!"
"How about that piece of him?"
"That one's in a coma, too!"
"We may have to operate!"

Al-Aqsa Brigades spokesperson Mahdi Abu Ghazala accused "the Israeli occupation and collaborators" in an area known to be a meeting point for Al-Aqsa Brigades activists.
Separately, Israeli forces raided Nablus overnight, seizing forty-year-old Ziad Mraish in the southern neighborhood of the city. Palestinian security forces are currently involved in a Western-backed multimillion dollar effort to establish law and order in Nablus.

This article starring:
MAHDI ABU GHAZALA
Al-Aqsa Martyrs Brigades
SULAIMAN AL QASAS
Al-Aqsa Martyrs Brigades
ZIAD MRAISH
Al-Aqsa Martyrs Brigades
Al-Aqsa Martyrs Brigades
Posted by: Fred || 12/12/2007 00:00 || Comments || Link || E-Mail|| [6462 views] Top|| File under: al-Aqsa Martyrs
Southeast Asia
15 Thai soldiers wounded in roadside bomb blast
At least fifteen soldiers were wounded, four seriously, when suspected terrorists insurgents detonated a roadside bomb at a bus ferrying them in Nong Chik district of Pattani Province on Wednesday morning. Police said a 15-kilogramme explosive, detonated by mobile phone, hit the third bus that was taking soldiers to a military base in Muang district.

Pol Col Wisit Aksornkaew said the bomb was hid in a fire extinguisher and buried in the road. There was no immediate claim of responsibility for the blast.

Plus:

Eight suspected insurgents were arrested in (Narathiwat) Tuesday night, police said. Acting on tip-off, some 100 police and soldiers surrounded the house for half an hour before using tear gas to force the people inside the house to come out. The authorities also found 4 pistols and 31 rounds of ammunitions and bomb making equipment hidden inside the house. The suspects were taken to an army base in the province for questioning.
Posted by: ryuge || 12/12/2007 08:57 || Comments || Link || E-Mail|| [6458 views] Top|| File under:
Sri Lanka
20 Tigers killed as Sri Lanka rejects truce
Sri Lanka's defence ministry has claimed its forces have killed at least 20 Tamil Tiger rebels in renewed clashes in the north as the government rejected to observe a truce ahead of any peace talks with Tamil Tiger rebels.

The ministry said the Liberation Tigers of Tamil Eelam (LTTE) rebels died in three separate clashes on Monday afternoon, bringing to at least 216 the number of guerrillas it has claimed to have killed since the beginning of the month. Only a handful of government soldiers have been reported killed or injured in the same period. No independent confirmation of the defence ministry claims were available, and journalists are barred from frontline areas. There was also no immediate word from the LTTE.

Foreign Minister Rohitha Bogollagama said on Tuesday Sri Lanka's government is unwilling to observe a truce ahead of any peace talks with Tamil Tiger rebels. There would be no point when previous ceasefires had been heavily breached by the rebels, the minister told a Tokyo news conference. "We're always maintaining our position that we are ready to talk with the LTTE ... if they wish to indulge in a more reasonable approach," Bogollagama said.

Military solution: The latest government claim of heavy casualties came as the British high commissioner to Colombo, Dominick Chilcott, urged the government to reconsider its view that the long-running civil war can be won. "I cannot tell whether the government armed forces are capable of defeating the LTTE on the battlefield," Chilcott said at a public lecture here on Monday evening. "But Iraq, Afghanistan, Northern Ireland and plenty of other conflicts tell us that winning the peace is more difficult than winning the war. "Without resolving the underlying issues, even if the LTTE are badly beaten in the Wanni (where the Tigers maintain a mini-state), the conflict will continue in a different guise," he said.
Posted by: Fred || 12/12/2007 00:00 || Comments || Link || E-Mail|| [6459 views] Top|| File under:
Syria-Lebanon-Iran
Explosion Kills 4, Including Military General, in Christian Suburb of Beirut
BEIRUT, Lebanon — A large explosion rocked a Christian suburb east of Beirut early Wednesday, killing a top military general and three others and wounding dozens, the state-run news agency said. Brig. Gen. Francois Hajj, head of military operations in the army command, was killed in the explosion along with his bodyguard, the agency said. The army had no immediate comment.

The explosion came as Lebanon is embroiled in its worst political crisis since the end of the 1975-90 civil war and amid heightened tensions between pro-government and opposition groups. The country has been without a president since Nov. 23 when Emile Lahoud left office and a deadlocked parliament failed to elect a successor. Hajj's name had been mentioned among others as a possible successor to army commander Michel Suleiman if he is elected president.

Lebanese security officials, speaking on condition of anonymity in line with standing government regulations, said at least two cars were set afire and several others were damaged in Wednesday's bombing outside the municipality building in the town of Baabda. The wooded, hilly Baabda is the historic capital of Mount Lebanon province, and seat of the presidential palace, which is on a nearby hill. The Defense Ministry and the army command are located in the adjacent town of Yarze.

Lebanon has been rocked by a series of explosion since a massive truck bombing killed former Premier Rafik Hariri in 2005 in central Beirut. The last major explosion on Sept. 19 killed anti-Syrian lawmaker Antoine Ghanem on a Beirut street.

This article starring:
Antoine Ghanem
Brig. Gen. Francois Hajj
Emile Lahoud
Michel Suleiman
Rafik Hariri
Posted by: GolfBravoUSMC || 12/12/2007 04:31 || Comments || Link || E-Mail|| [6458 views] Top|| File under:
Beirut boom kills senior Lebanon army officer
Lebanon's national news agency says a large explosion rocked a Christian suburb east of Beirut early Wednesday morning, killing four people, including a senior army officer, and injuring dozens.

The agency says Major General Francois Hajj, head of military operations in the army command, was killed in the explosion along with his bodyguard. The army has no immediate comment.

This article starring:
Major General Francois Hajj
Posted by: Seafarious || 12/12/2007 02:38 || Comments || Link || E-Mail|| [6463 views] Top|| File under:
Grenade explodes in east Beirut but no casulaties
A hand grenade exploded between Madam Aoun School in Ein al-Remaneh and Mar Jerjus church in Chiah east of Lebanon's capital, Beirut . No casualties or damages were reported according to police report. Police is investigating the incident...it is not known so far who is behind the explosion .
Posted by: Fred || 12/12/2007 00:00 || Comments || Link || E-Mail|| [6459 views] Top|| File under:
Who's in the News
56
[untagged]
4
Hamas
3
al-Qaeda in North Africa
2
Global Jihad
2
Govt of Iran
2
Hezbollah
1
Islamic Courts
1
Mahdi Army
1
al-Aqsa Martyrs
1
TNSM
1
al-Qaeda
1
Taliban
1
Jamaat-e-Islami
1
al-Qaeda in Iraq
1
Iraqi Insurgency
1
Govt of Pakistan
1
Fatah al-Islam
Bookmark
E-Mail Me
The Classics
The O Club
Rantburg Store
The Bloids
The Never-ending Story
Thugburg
Gulf War I
The Way We Were
Bio
Merry-Go-Blog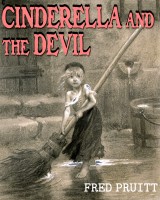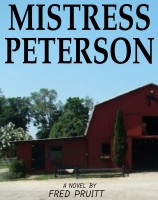 On Sale now!


A multi-volume chronology and reference guide set detailing three years of the Mexican Drug War between 2010 and 2012.

Rantburg.com and borderlandbeat.com correspondent and author Chris Covert presents his first non-fiction work detailing the drug and gang related violence in Mexico.

Chris gives us Mexican press dispatches of drug and gang war violence over three years, presented in a multi volume set intended to chronicle the death, violence and mayhem which has dominated Mexico for six years.
Click here for more information


Meet the Mods
In no particular order...


Steve White
Seafarious
Pappy
lotp
Scooter McGruder
john frum
tu3031
badanov
sherry
ryuge
GolfBravoUSMC
Bright Pebbles
trailing wife
Gloria
Fred
Besoeker
Glenmore
Frank G
3dc
Skidmark
Alaska Paul



Better than the average link...



Rantburg was assembled from recycled algorithms in the United States of America. No trees were destroyed in the production of this weblog. We did hurt some, though. Sorry.
3.239.4.127

Help keep the Burg running! Paypal: