Africa Subsaharan
Berlin Summons Zimbabwe Envoy Over Harare's Anti-Merkel Language
Germany's foreign minister registered a strong protest with a Zimbabwean official in Berlin over comments attributed to Information Minister Sikhanyiso Ndlovu in the state-controlled Herald newspaper published in response to her criticism of President Robert Mugabe during the just-ended European-African summit.

The German Foreign Ministry summoned Zimbabwe's chargé d'affaires there Monday to object to the comments published by the Herald and attributed to Ndlovu in which he called German Chancellor Angela Merkel a "Nazi remnant" and a "racist." Ms. Merkel had criticized President Robert Mugabe at the European-African summit this past weekend, accusing his government of "trampling" on human rights. Foreign Minister Frank-Walter Steinmeier summoned the Zimbabwean envoy later on Monday and "made clear that the comments were in no way acceptable."

A German spokesman said the chargé d'affaires had been summoned because the Zimbabwean ambassador was out of town.

This article starring:
Sikhanyiso Ndlovu
Posted by: Fred || 12/12/2007 00:00 || Comments || Link || E-Mail|| [6460 views] Top|| File under:
Caribbean-Latin America
Fujimori jailed for abusing power
The former Peruvian President, Alberto Fujimori, has been sentenced to six years in prison and fined $92,000 (£45,000) for abuse of power.

He was found guilty of ordering the removal of sensitive video and audio tapes from a flat belonging to the wife of his former intelligence chief. Mr Fujimori is the first ex-Peruvian head of state to have been convicted of crimes committed while in office. The sentence comes a day after he went on trial for human rights violations. Mr Fujimori is accused of authorising two death squad massacres, in which 25 people were killed, during a campaign against the left-wing Shining Path insurgency in the early 1990s. He denies the charges. If convicted, he could face up to 30 years in prison.
Posted by: lotp || 12/12/2007 00:00 || Comments || Link || E-Mail|| [6457 views] Top|| File under: al-Qaeda in North Africa
Caucasus/Russia/Central Asia
US warns Turkmen leader
The United States has urged Turkmenistan to take more active steps to improve human rights protection and review jail sentences handed down under the nation's previous leader.

Turkmenistan has been emerging slowly from self-imposed isolation since last year's death of President Saparmurat Niyazov, who ruled the Central Asian state for 21 years. Niyazov's successor, Kurbanguly Berdymukhamedov, has promoted closer ties with the West and vowed to push ahead with fundamental reforms. But international human rights groups say many Niyazov-era laws are still limiting civil freedoms.

"I think we need to continue moving forward," Deputy U.S. Assistant Secretary of State Erica Barks-Ruggles told reporters in the capital Ashgabat over the weekend. She urged the government to review prison sentences handed down by closed courts under Niyazov, who jailed many of his opponents. "If people are going to be charged, they are to be tried and charged by an open court and if they are not, they need to be released," Barks-Ruggles said.
Posted by: lotp || 12/12/2007 00:00 || Comments || Link || E-Mail|| [6461 views] Top|| File under:
Dutch conductors lose arrest authority, told to avoid aggressive passengers
Aggressive train passengers will have free rein from next year, the Telegraaf reports. The NS is urging personnel in a confidential letter to avoid aggressive passengers since conductors will no longer be able to arrest fare dodgers come 1 January.

Commuters' organisation Rover is furious. "Cowardice," says the spokesperson for the organisation. "This means that if you are big and muscled, you don't need to buy a train ticket. If you are not, then you're the fall guy. That is unacceptable of course."

In the confidential letter the NS management warns on board personnel that they must be careful in using force next year. The conductors will no longer be protected by their position since they will no longer have the authority to use necessary force.

After 1 January conductors may only write tickets. They will no longer be permitted to arrest an aggressive passenger, using appropriate force. The NS management points out to the conductors that they will be at risk if they attempt such actions. If a passenger becomes aggressive or a fare dodger refuses to pay a fine, then the conductors must call in the help of mobile teams. These teams may take action, but they are only based at the 20 largest stations.

The unions are also very concerned about the safety of the passengers and personnel. "Will this mobile team get there on time when a conductor calls for help? I am concerned about that," says the director of the FNV trade union confederation.

Spokesperson for the NS Michiel Jonker says safety will in fact improve because the mobile teams are better trained in dealing with aggressive passengers and will be on site sooner when called.
Posted by: lotp || 12/12/2007 00:00 || Comments || Link || E-Mail|| [6463 views] Top|| File under:
Fifth Column
Republican Amendment Would Gut The Secure (Border) Fence Act
Steve Elliott, the president of Grassfire, says he still wants to know, "Where's the fence?"

Elliott, in a telephone interview, told WND an amendment submitted by Sen. Kay Bailey Hutchison, R-Texas, for the Department of Homeland Security 2008 budget would gut the already-approved Secure Fence Act, which was adopted with the promise hundreds of miles of physical fencing would help secure the U.S. border with Mexico.

But the budget bill now in a conference committee contains the Hutchinson amendment, and Elliott says it simply would drop the requirement for the security project.

"After the Secure Fence Act of 2006 was signed into law by President Bush in October 2006, millions of Americans had a right to expect a double-layer fence would be built along our border with Mexico," Elliott said.

"Now, if the Hutchison amendment gets signed into law that fence is never going to be built," he said.

Elliott said the language of the amendment from Hutchison (S. Amdt. 2466) specifically would exempt the Department of Homeland Security from having to build any fence at all.

The Hutchison amendment reads, in part, "...nothing in this paragraph shall require the Secretary of Homeland Security to install fencing, physical barriers, roads, lighting, cameras, and sensors in a particular location along an international border of the United States, if the Secretary determines that the use or placement of such resources is not the most appropriate means to achieve and maintain operational control over the international border at such location."

"By slipping the Hutchison amendment into the DHS funding bill, Hutchison intends to give DHS total discretion to build a fence or to not build a fence in any particular location. That is not what the American people were led to believe would happen when Congress passed the Secure Fence Act in 2006," Elliott said.

In a special report filed on the Grassfire website titled "Border Fence Funding Hoax of 2006 and 2007," Elliott argues Hutchison first suggested this type of legislative modification on the very day the Secure Fence Act of 2006 was passed.

"A deal had already been struck to basically un-do the Secure Fence Act before the vote was ever taken," Elliott said.

In the report, Elliott says the Secure Fence Act was a carefully staged public relations event designed by Republicans "to create the impression that Congress was clamping down on illegal immigration.

"You see, Republicans were just a few weeks away from the '06 elections and were desperately looking for an issue that would save them from defeat," Elliott wrote.

Hutchison spokesman Matt Mackowiak objected.

"This statement by Grassfire.org is factually inaccurate," Mackowiak told WND in an e-mail. "Sen. Hutchison supports the border fence and voted for the Secure Fence Act."

Mackowiak further told WND that the main purpose of the amendment was to require DHS to consult with the Border Patrol and citizens along the border before beginning construction.

"Sen. Hutchison recognizes that the federal government has limited resources and border patrol agents manning the border know best where to put fencing to prevent illegal immigration and to thwart drug cartels," Mackowiak told WND. "Those decisions should not be left to legislators who have never even visited our border."

On Nov. 6, DHS released a "fact sheet" that appears to confirm Elliott's accusation.

The fact sheet notes that DHS has completed 76 miles of "pedestrian fence" and plans to build 670 miles of "pedestrian fence" by the end of 2008.

Yet, the DHS fact sheet makes no reference to the double-layer fence mandated by Congress in the Secure Fence Act of 2006.

On Aug. 23, WND has reported, Rep. Duncan Hunter, R-Calif., wrote a letter to President Bush noting only 17.9 miles of the 854 miles of fencing called for in the Secure Fence Act had been completed as of Aug. 10, stressing that the Bush administration was falling behind the timetable mandated by Congress in the bill.

Yesterday, Hunter's office confirmed to WND the importance of building the double-layer fence as originally called for in the bill.

"The Secure Fence Act was clear in that it required two layers of fencing separated by a road and monitored by lights, cameras and sensors," Joe Kasper, communications director for Hunter, told WND in an e-mail.

Kasper acknowledged the Hutchison amendment will change the definition of the fence required by the Secure Fence Act of 2006.

"This new requirement no longer mandates that fencing be double-layered," Kasper wrote. "Given that double-layered fencing has worked so well in San Diego County, it is difficult to understand why this design wouldn't be replicated at other fencing locations along the border."

According to an Associated Press report, Sen. John Cornyn, R-Texas, defended DHS Secretary Michael Chertoff, arguing that DHS in letters prepared to go out this Friday is giving Texas landowners opposed to the border fence "one last chance" to allow access to their land before DHS goes to court.

"Sen. Cornyn is among the strongest advocates for increased border security in the Congress," Brian Walsh, communications director for Cornyn, told WND in an e-mail.

Still, Cornyn's office defended the demand in the Hutchison amendment to give flexibility to DHS in building the fence.

"Sen. Cornyn believes that it is important to consult with those who actually live and work on the border instead of simply relying on legislators and bureaucrats in Washington who have never even visited the border," Walsh wrote.

"Consultation with local landowners and officials has already produced ideas that will help better secure the border," Walsh continued. "Consultation will avoid lawsuits and other delays, and will lead to more effective measures to enforce our laws."

But will consultation lead to building the double-layered fence Congress mandated in the Secure Fence Act of 2006?

"I don't think so," Elliott told WND. "We're getting a lot of consultation and very little double-layered fence building. Where's the fence?"

"The Hutchison amendment should not be in the final bill," Elliott told WND. "We are encouraging our Grassfire.org members to call the conferees to tell them to take this amendment out."

Grassfire.org currently is running a campaign to encourage people to fax Congress to demand "the fence be built as promised."

Cornyn is listed as one of five co-sponsors to the Hutchison amendment.
Posted by: Anonymoose || 12/12/2007 19:57 || Comments || Link || E-Mail|| [6488 views] Top|| File under:
Hollywood Incapable Of Learning Its Lesson With Anti-Military Themes - Now On TV Shows
NBC has set Feb. 17 as the premiere date for its two-hour "Knight Rider" revamp and announced that Will Arnett ("Arrested Development") will provide the voice of the new KITT car. NBC also has released official images of the crime-fighting super-vehicle (thankfully, NBC's latest product placement-mobile is a Ford Mustang, not a Nissan Rogue).

The movie stars Justin Bruening ("Cold Case"), Deanna Russo ("NCIS"), Sydney Tamiia Poitier ("Grindhouse") and Bruce Davison ("Close to Home"). Yes, David Hasselhoff will make a cameo in his original role of Michael Knight. He's billed in the press release as a "Special Guest Star," an '80s-rific term.

The new KITT car will have some "Transformers"-like shape-shifting abilities (the story's scientific explanation: "nanotechnology"). Thus, three cars will be used: The "KITT Hero" (a Ford Mustang Shelby GT500KR playing the "everyday Hero car"), the "KITT Attack" (a high-speed version of the Hero car) and a "KITT Remote" (a driverless version). Dave Bartis ("The O.C.") and Doug Liman ("The Bourne Identity") serve as executive producers.

NBC has ordered "Rider" as a stand-alone movie. The network will gauge viewer reaction to the event and decide whether to order a full "Rider" series. Haunting this plan: "Bionic Woman"—NBC's other revamp of a campy action series that premiered this season.

If "Bionic" was judged solely on its towering premiere numbers, heavily populated by the curious and nostalgic, the network would have thought it had a hit on its hands. Then again, one assumes (always dangerous, but let's go with it) that NBC has learned a thing or two from its unique "Bionic" production troubles.

Here's the "Rider" movie's plot summary from the release: "Sarah Graiman (Russo) is a 24-year-old Ph.D. candidate at Stanford University, following in her genius father Charles' (Davison) footsteps. But when men attempt to abduct her, Sarah receives a mysterious call from KITT warning her that he's a creation of Charles, who also invented the first KITT 25 years ago—and that her father is in serious danger. Sarah and KITT track down her best friend from childhood, Mike Tracer (Bruening), a 23-year-old ex-Army Ranger, whom Sarah hasn't seen since he left home at 18. Having served in Iraq, Mike is now jaded and lost and initially resistant. Eventually he agrees to help Sarah and the two set out to discover who's behind the attempt to procure KITT and find Charles."

A bitter Iraq War veteran behind the wheel of KITT? Heck, that dialogue writes itself: "If only we had some shape-shifting Ford Mustangs in Fallujah, the insurgents would have never wiped out my unit."
Posted by: Anonymoose || 12/12/2007 16:35 || Comments || Link || E-Mail|| [6472 views] Top|| File under:
Home Front: Politix
Deadlock over spending and taxes in U.S. Congress
Congress has been brought to a grinding halt by hardening Democratic and Republican stances on taxes and spending just days before lawmakers begin leaving Washington for Christmas and New Year's. The two sides are, in some cases, refusing even to speak to each other about the massive omnibus and an Alternative Minimum Tax (AMT) bill.

Senate Republicans refused to meet Democrats Tuesday on spending and House Democrats rejected the Senate's AMT "patch," preparing a new version paid for with corporate tax increases.

Senate Minority Leader Mitch McConnell (R-Ky.) countered the majority's plans with a proposal that would require Democrats to accept virtually all of President Bush's demands on spending. McConnell demanded that Democrats also provide $70 billion for the war with no strings attached.

Frustration boiled over in the Senate, where Majority Leader Harry Reid (D-Nev.) said Bush "is impossible — and has been for seven years — to deal with." Reid sought to portray senior White House adviser Ed Gillespie as an incarnation of Karl Rove and a mastermind of intransigence.

The majority leader disdained McConnell's proposal, noting that an earlier Republican effort to increase war funding without restrictions failed to pass. Reid was not ready to accept an across-the-board funding cut to pare the omnibus to Bush's ceiling.

Senate Republicans rejected in advance a proposal from House Ways and Means Committee Chairman Charles Rangel (D-N.Y.) to raise taxes to pay the $50 billion cost of the AMT patch. Rangel sought a higher tax rate on offshore deferred compensation. The Senate rejected a Rangel plan this year that paid for the patch by raising taxes on private equity and hedge funds.

When asked if Senate Republicans could accept AMT relief accompanied by tax increases, Sen. Jon Kyl (Ariz.), the Republican whip-elect, replied simply: "No."

Sen. Lindsey Graham (R-S.C.) said there was "zero" chance of the Senate passing an AMT bill that included tax increases.

Sen. Ron Wyden (Ore.), a Democratic member of the Finance Committee, said it would be difficult to pass a package with tax increases. The patch would temporarily protect 23 million American taxpayers from becoming subject to the AMT.

House Democrats are firm in demanding new taxes to pay for the $50 billion cost of AMT relief. Two leading liberal lawmakers circulated a letter among colleagues seeking to pressure Democratic leaders. "As progressive members of the Democratic Caucus, we wish to make clear our concern with any AMT patch that does not adhere to the House PAYGO rules," wrote Rep. Lloyd Doggett (D-Texas), a member of Ways and Means, and Rep. Peter DeFazio (D-Ore.). "We believe House Democrats must remain united on this principle."

Mobilization by liberals reinforces a coalition of House Democrats from across the political spectrum pressing Speaker Nancy Pelosi (D-Calif.) to stand firm.

More than 30 conservative Blue Dog Democrats signed a letter to Pelosi and House Majority Leader Steny Hoyer (D-Md.) urging them to pay for tax relief. "Under no circumstance will we vote for any piece of legislation that does not meet the requirements of PAYGO, nor will we vote to waive the PAYGO rules to allow for such legislation," they wrote, referring to budget rules that require the cost of bills be offset with tax increases or spending cuts.

Rep. Ellen Tauscher (D-Calif.), chairwoman of the New Democrat Coalition, also demands an AMT bill that conforms with budget rules. "I want AMT paid for. I think the entire Democratic Caucus wants the AMT paid for. I am very resolved to that.

"I'm very mindful of the number of constituents damaged if we don't get this fixed … [people] also want [tax relief] paid for because they are deeply concerned about the way the Republicans ran the Congress."

Federal debt has soared during the Bush presidency. Republicans say deficit spending was needed after the Sept. 11, 2001 terrorist attacks and the ensuing recession.

Tauscher said Senate Republicans need to recognize that a new party controls Congress, and compromise. "I would remind them we took the majority and decided we were not going to run the government as they did, as profligate spenders," she said. "They need to be cooperative."


"We're going to be profligate spenders and taxers, so get with the program!"

Democratic House leaders, including Pelosi, Hoyer and Appropriations Committee Chairman David Obey (D-Wis.), met Tuesday to discuss strategy. Pelosi also met Reid to discuss spending and taxes. But they do not appear to have decided how to break the impasse.

Obey has proposed reducing the cost of the omnibus to Bush's proposal and cutting all lawmakers' earmarks to spare a variety of programs from cuts. He hopes rank-and-file Republicans will press their leaders to accept higher domestic spending to save projects slated for their districts, said a Democratic aide.

Reid was not embracing that idea when asked about it Tuesday.


Perhaps because he needs his earmarks.
Posted by: Delphi || 12/12/2007 12:00 || Comments || Link || E-Mail|| [6509 views] Top|| File under:
John Edwards woos white conservative vote
It's not easy being the ambulance chaser white guy.

While Hillary Clinton vies to become the first woman president and Barack Obama the first black man to win the White House, their rival John Edwards is a hairdo voice in the snowy wilderness of Iowa.

"We can't make John black, we can't make him much more of a woman," lamented the former North Carolina senator's wife Elizabeth in the autumn. "Those things get you a lot of press, worth a certain amount of fundraising dollars."


He'll just have to rely on portraying Islamic fascism as a phony enemy made up by greedy oil barons, I guess


But although the historic nature of the Clinton and Obama candidacies has turned the duel between them into an identity politics frenzy national obsession, the crucial first vote in Iowa on January 3rd is far from a two-horse race. All three Democratic candidates are within the margin of error in Iowa polls and Mr Edwards, who made a strong showing in the state in 2004, is well placed to score a surprise win.

The more his two rivals bicker, the broader his sh*t eating grin Colgate-white smile gets. He may lag behind a distant third in national polls and the fundraising stakes but everything could change in a rinse and curl heartbeat if he can become an Oprah giant slayer in Iowa.

Some of Mr Edwards's supporters, moreover, believe that his colour beige and gender metrosexual — the same as every one of the first 43 presidents of the United States — could end up being a distinct advantage.

"I just have the feeling that he is the most resplendent electable," said Jim Durand, 60, a dental technician who attended the kick-off event for Mr Edwards's eight-day "Bile America Rising" bus tour across Iowa. "Certain areas of the country are not going to vote for them [Mrs Clinton or Mr Obama].
Dark, sinister corners filled with Klansmen, neo-cons, and *gasp!* practicing Christians!!
"We're still a male chauvinist type state and to some extent we are kind of a racist country."


We run around with an extra chromosome playing the banjo and drinking moonshine from a jug with our big old straw hats saying "Dur duh dur-dur" all the day long


Having run as a sunny side down Southern centrist in 2004 who had voted to authorise the Iraq war two years earlier, Mr Edwards has had a makeover transformed himself into an angry populist, railing against Wall Street, lobbyists and the "wealthy and powerful" who manipulate the government.


Not to be confused with the wealthy and powerful who enrich humanity with their lustrous hair.


"Brothers and sisters, it is time to take this democracy back," he roared, to cheers of "President Pretty Edwards" from a crowd of 200 of mainly trade unionists, many waving "Steelworkers for Edwards" and "Carpenters for Edwards" signs.


What Sign Would Jesus Wave?


The gathering had a much higher proportion of white males than Obama or Clinton rallies and at times Mr Edwards has come close to suggesting that as a white male he's a better prospect than his opponents. Two months ago, he told Iowans that it was important to pick a nominee who would "attract more middle-of-the-road voters" and "feel more of a connection" with ordinary people.


Warning! Code word alert! AA-OOOOOOOOOGA!! AA-OOOOOOOOOGA!!


The easiest way to make a decision, he said, was to "picture in your hair head … which one's going to be more helpful to me and which one's not". He did not spell out why he, as the most Left-wing of the major Democratic candidates, might appeal most to centrist voters.


But then, does he really have to?
Posted by: ryuge || 12/12/2007 00:12 || Comments || Link || E-Mail|| [6458 views] Top|| File under:
India-Pakistan
President pledges to cooperate with whoever wins polls
President Pervez Musharraf pledged on Tuesday to cooperate with whoever wins January's crucial general elections, saying that he was not a "trouble creator", AFP reported. Opposition leaders and former premiers Benazir Bhutto and Nawaz Sharif have accused Musharraf of wanting to rig the polls in favour of parties that back him, although both have declined to boycott the elections.

But Musharraf told Al-Jazeera's English channel that he was willing to work with the victors of the January 8 polls. "I will try to work with anyone who comes to power after the elections," Musharraf said in an interview broadcast on Tuesday. "I interact with people quite well, I am not such a trouble creator."
Posted by: Fred || 12/12/2007 00:00 || Comments || Link || E-Mail|| [6458 views] Top|| File under: Govt of Pakistan
Who's in the News
56
[untagged]
4
Hamas
3
al-Qaeda in North Africa
2
Global Jihad
2
Govt of Iran
2
Hezbollah
1
Islamic Courts
1
Mahdi Army
1
al-Aqsa Martyrs
1
TNSM
1
al-Qaeda
1
Taliban
1
Jamaat-e-Islami
1
al-Qaeda in Iraq
1
Iraqi Insurgency
1
Govt of Pakistan
1
Fatah al-Islam
Bookmark
E-Mail Me
The Classics
The O Club
Rantburg Store
The Bloids
The Never-ending Story
Thugburg
Gulf War I
The Way We Were
Bio
Merry-Go-Blog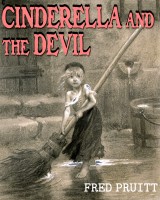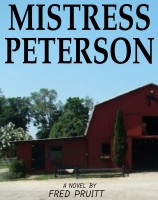 On Sale now!


A multi-volume chronology and reference guide set detailing three years of the Mexican Drug War between 2010 and 2012.

Rantburg.com and borderlandbeat.com correspondent and author Chris Covert presents his first non-fiction work detailing the drug and gang related violence in Mexico.

Chris gives us Mexican press dispatches of drug and gang war violence over three years, presented in a multi volume set intended to chronicle the death, violence and mayhem which has dominated Mexico for six years.
Click here for more information


Meet the Mods
In no particular order...


Steve White
Seafarious
Pappy
lotp
Scooter McGruder
john frum
tu3031
badanov
sherry
ryuge
GolfBravoUSMC
Bright Pebbles
trailing wife
Gloria
Fred
Besoeker
Glenmore
Frank G
3dc
Skidmark
Alaska Paul



Better than the average link...



Rantburg was assembled from recycled algorithms in the United States of America. No trees were destroyed in the production of this weblog. We did hurt some, though. Sorry.
18.232.59.38

Help keep the Burg running! Paypal: