Afghanistan
Brown says he will negotiate with Taliban to end war in Afghanistan
Gordon Chamberlain Brown will announce today that he intends to talk to the Nazis Taliban in a bid to end the war in Afghanistan.


Peace in our times.


In a major shift in UK foreign policy the Prime Minister is expected to tell the Commons today that negotiation is the only way to bring peace to the war torn country.

This year has been the deadliest in Afghanistan since the U.S. led invasion of 2001.
Continued on Page 49
Posted by: GolfBravoUSMC || 12/12/2007 04:36 || Comments || Link || E-Mail|| [6502 views] Top|| File under:
Africa North
Egypt terror case based on torture, false confessions: HRW
A 2006 terror case involving a group plotting attacks in Egypt was probably based on false confessions and reflects a pattern of abuse made possible under emergency laws, Human Rights Watch said on Tuesday. In April 2006, the authorities said they had broken up a previously unheard of the group, the 22-member Al-Taefa al-Mansura or Victorious Sect, that was planning attacks on tourist and oil sites as well as religious leaders.

In a report titled "Anatomy of a State Security Case: The Victorious Sect Arrests" - the New York-based HRW said that Egypt had little or no evidence for the allegations against members of the so-called group and that its State Security Investigations (SSI) domestic intelligence agency tortured the detainees. "The Victorious Sect arrests demonstrate how the State Security Investigations uses torture and arbitrary detention to make people confess to crimes real or imagined," said Joanne Mariner, HRW's terrorism and counter-terrorism director. "Despite the SSI's long record of abusive conduct, SSI officers responsible for abuses are rarely held to account."

According to HRW, the men were arrested in February and March 2006, weeks before their detention was announced, and held incommunicado around Cairo. "We were beaten up with fists and sticks and kicked around. (SSI) used electricity on different parts of the body, including sensitive areas," one detainee told HRW. The rights watchdog said the case highlights a pattern of abuse made possible by special powers accorded to the SSI under Egypt's state of emergency, in effect continuously since 1981.
Posted by: Fred || 12/12/2007 00:00 || Comments || Link || E-Mail|| [6459 views] Top|| File under:
China-Japan-Koreas
U.N. Program Secretly Funnels Money to North Korea
Did the United Nations Development Program use an American charitable organization to secretly funnel nearly $2 million, and perhaps much more, to North Korea — over and above the millions in hard currency it is already known to have given the Kim Jong-il regime in violation of its own rules?


Wouldn't be surprised. The UN never met a dictator that it wouldn't let buy them off.


UNDP documents seen by FOX News raise those questions, and others about the relationship between UNDP and the humanitarian group Mercy Corps, also known as Mercy Corps International. The documents show millions of dollars allocated to Mercy Corps International for North Korea seem to have escaped normal UNDP oversight.


Yea, once the funds are transfered, we'll "lose" those.


Both UNDP and Mercy Corps have rejected the idea of any direct dealings on North Korean territory, and spokespersons for both organizations told FOX News that their only joint project in the region operates solely in China, in a region adjacent to North Korea.
Continued on Page 49
Posted by: DarthVader || 12/12/2007 09:54 || Comments || Link || E-Mail|| [6461 views] Top|| File under:
Two Koreas restore rail link after 50 years
North Korea and South Korea on Tuesday started their first regular train service since the 1950-1953 war by sending freight cars across their heavily armed border for a run hailed as a milestone in reconciliation. The South has been pushing to re-open the rail link cut for more than half a century to shuttle goods to an industrial park it operates just inside the North where its manufacturing companies have access to cheap labour and land. "With this service, a clogged blood vessel between North and South Korea has become unblocked," Yonhap news agency quoted an official at the South's Unification Ministry as saying.

A 12-car train carrying raw materials for shoes crossed into the North early in the morning and was due to return later on Tuesday. The industrial park has been the main driver in pushing bilateral trade over $1 billion a year. The daily freight service will run along on a route of some 20km (12.5 miles) just inside the destitute North. The two agreed to the train service at an October summit. South Korea had restored the railway tracks across the landmine-strewn border but had struggled to win approval from the isolated North, nervous of any contact with the world. North Korea earlier this year allowed a symbolic one-off crossing of trains. The two Koreas are technically still at war, having failed to sign a peace agreement to replace the ceasefire that ended their conflict. South Korea next wants to run its freight and passenger trains through the North to China and Russia and onto Europe.
Posted by: Fred || 12/12/2007 00:00 || Comments || Link || E-Mail|| [6459 views] Top|| File under:
Home Front: WoT
Going Home
From the Soldiers' Angels Germany blog

He has the Look. He's tall, wiry, and explosive. And he has the Look in his eyes.

I see it again later up close when I give him a couple of t-shirts. Like a deer in the headlights, but something else, too. Shocked, surprised, scared, and angry. Very angry.

Shocked and surprised at the creeping realization that what he'd experienced was going to be with him forever. Scared about what it could do to him. And angry about it. He'd never considered all this before; he'd believed he was invincible.

We didn't talk about anything specific right then, so I don't remember what led to me holding out a coin in the palm of my outstretched hand.

"I didn't get a single fucking coin," he says bitterly, looking at it. "Some guys got tons of 'em. I got a Purple Heart, but I'm not proud of it."

I continue to hold out my hand with the coin. I say nothing as we look at each other.

Finally, slowly, he takes my hand.

"Man, my nicotine level is getting low, " I say, turning away. "I gotta go out for a cigarette."

"Yeah, good idea. I'll come with you."

Outside, in the dark and the fog and the rain, it all comes out. . . .



Go read it all.
Posted by: Mike || 12/12/2007 10:48 || Comments || Link || E-Mail|| [6458 views] Top|| File under:
India-Pakistan
MMA to contest polls: Fazl
The Muttahida Majlis-e-Amal (MMA)'s Supreme Council on Tuesday decided to contest the general elections under the umbrella of the MMA and chose 'book' as their election symbol, reported Dawn News. Speaking to reporters after a Supreme Council meeting – earlier called off by MMA President Qazi Hussain Ahmed, but later reconvened by Secretary General Maulana Fazlur Rehman – in Islamabad, Fazl said four out of the six component parties of the MMA would contest the forthcoming elections from the platform of the MMA. He said the MMA had established a central parliamentary board headed by himself, which would submit a fresh list of female and minority candidates for the reserved seats to the Election Commission.

Rules out division: He ruled out any division among the ranks of the six-party religious alliance and said the MMA was intact. Although Fazl said the MMA was still headed by Qazi - who heads the Jamaat-e-Islami (JI) as well - the JI and JUI-Sami did not attend the meeting, the channel reported.

The MMA was near collapse earlier on Tuesday after the last-ditch meeting of the Supreme Council to resolve differences over a possible election boycott was cancelled, AFP quoted party officials as saying. "It is an alliance by name only," the alliance's chief, Qazi Hussain Ahmed, told Geo television. "We are not dissolving it. We want relations to continue so that at some later stage we could sit together again, once the drama of the fraudulent election is over," he said.

This article starring:
MAULANA FAZLUR REHMAN
Muttahida Majlis-e-Amal
QAZI HUSEIN AHMED
Muttahida Majlis-e-Amal
Jamaat-e-Islami
JUI-Sami
Muttahida Majlis-e-Amal
Posted by: Fred || 12/12/2007 00:00 || Comments || Link || E-Mail|| [6462 views] Top|| File under: Jamaat-e-Islami
Israel-Palestine-Jordan
Debka: Barak criticizes Bush handling of Iran's Nukes

You know the routine. It's Debka so salt as needed.


The penny has finally dropped in Jerusalem. After years of waiting for the US-led "international community" to deal with Iran's nuclear aspirations, a senior Israeli official has finally spoken out against the way President George W. Bush's addressed the threat. Barak said the US government had not done what was necessary for building an international coalition and a broad consensus capable of twisting Iran's arm on its nuclear plans. Now, said the Israeli defense minister, it is too late for Bush and his administration to arrest Iran's nuclear progress and it will have to wait for the next president.

He was addressing the founding meeting of the Israel Institute for National Strategy at Tel Aviv University Wednesday, Dec. 12. Present in the audience were security officials, former army officers, and many American intelligence personnel.

IDF Chief of staff Lt. Gen Gaby Ashkenazi, who also addressed the event, said if the international community does not succeed in stopping the nuclearization of Iran, the Israel Defense forces must be prepared "for any scenario." This was the first time a high Israeli military officer has raised the possibility of IDF action against Iran.

Another speaker, former US Central Intelligence Agency deputy director John McLaughlin heaped scorn on the National Intelligence Estimate which found that Iran had put its nuclear weapons program on ice in 2003. He said the report was full of mistakes and flaws.

DEBKAfile adds: Barak's views on the Iranian nuclear issue are not shared by prime minister Ehud Olmert. Unlike Barak who prefers to bide his time for the next occupant of the White House in Jan. 2009, Olmert is in lockstep with president Bush and secretary of state Condoleezza Rice on the Palestinian and Syrian issues, despite the many complaints that their policies run contrary to Israel's national and security interests.
Posted by: 3dc || 12/12/2007 21:01 || Comments || Link || E-Mail|| [6459 views] Top|| File under:
UN asks donor countries to raise 462 million US dollars for Palestine
Must be that time of week again...


Bethlehem – Ma'an – The United Nations asked donor countries to raise 462 million US dollars to cover the humanitarian™ needs in the Palestinian territories for the year 2008.


...and, in return, we will, of course, receive their undying love.


A statement released by more than 40 UN-affiliated organizations and NGOs working in Gaza Strip and the West Bank said that there was an increase in the death rate in the Palestinian territories in 2007 as a result of both the Palestinian-Israeli conflict and the inter-Palestinian conflict.


...and that'll stop as soon as they get all this money, right?


Organizations also said that the poverty rate in the occupied territories reached 57%, and that 34% of the population suffers from malnutrition.


Let 'em eat rockets.
Posted by: tu3031 || 12/12/2007 11:44 || Comments || Link || E-Mail|| [6469 views] Top|| File under:
France: Man threatens suicide unless former IDF chief leaves conference
Peas need a bit more processing, it would seem.


An unidentified man threatened to jump off the roof of a French law firm hosting an international conference on the Mideast conflict if former IDF Chief of Staff Lt. Gen. Moshe Ya'alon, a special guest at the conference, did not vacate the premises immediately.

The conference, organized in Paris by the Israel-France Organization under the banner of 'new patterns of conflict resolution,' drew the participation of several prominent Israeli delegates, including Ya'alon, Maj. Gen. (res) Yaakov Amidror and Itamar Marcus, director of the media watchdog group Palestinian Media Watch. Conference organizers told Ynet that Likud Chairman Benjamin Netanyahu had also confirmed his attendance.

Under the banner of discussing new approaches to resolving the conflict, the conference progressed smoothly until just after Marcus took the podium and attendees were informed that a man had fortified himself on the rooftop and vowed to jump to his death if the conference was not halted. After several minutes of commotion in the hall, the conference organizers decided to take a 15 minute break. Upon resuming the session they informed the audience that the man was still on the roof and was refusing to come down until Ya'alon was made to leave the site.

"The participants didn't want to end the session so we decided to break for an early lunch," Marcus told Ynet in a telephone call from Paris. "It took us by surprise to hear what was going on with Amidror and Ya'alon sitting right there in the front row. After we exited the building we could see the large number of police and firefighter units that had assembled nearby and we could even see the man on the roof, whose identity I do not know," he said.

Marcus added that conference organizers had received threats from left-wing organizations and Palestinian groups who demanded that the gathering be canceled.

Unconfirmed reports said the man was a Palestinian and further demanded the release of Palestinian prisoners in addition to Ya'alon's departure.
Posted by: Seafarious || 12/12/2007 02:39 || Comments || Link || E-Mail|| [6458 views] Top|| File under: Global Jihad
PFLP and DFLP call on Hamas to give up control of courts
Ma'an – Two Palestinian leftist factions called on Hamas to give up control of the judiciary in the Gaza Strip on Monday. The Popular Front for the Liberation of Palestine (PFLP) and the Democratic front for the Liberation of Palestine (DFLP) also said they support the presence of humanitarian organizations in Palestine, saying that such groups have always countered Israeli violations of human rights. They also expressed appreciation for efforts by humanitarian organizations to protect the independence of the judiciary.

Since it took control of the Gaza Strip in June, Hamas set up its own court system separate from Palestinian judicial authority in the West Bank.

Posted by: Fred || 12/12/2007 00:00 || Comments || Link || E-Mail|| [6459 views] Top|| File under: Hamas
Meshaal: Hamas ready to form central government in West Bank and Gaza Strip
Ma'an – Khaled Meshaal, head of the Hamas politburo, has said that Hamas is ready to form a central government in the West Bank and Gaza Strip as a gesture to resume negotiations between Hamas and Fatah. He also said Hamas is ready to turn over the security headquarters and other official offices in the Gaza Strip to Palestinian President Mahmoud Abbas.

Prominent West Bank Hamas leader Hussain Abu Kwaik told the London based daily newspaper Ash-Sharq Al-Awsat on Tuesday that, during a meeting with the Saudi government on Sunday, Mashaal informed them of Hamas willingness to resume dialogue with Fatah. Hamas described Mashaal's talks in Saudi Arabia as "very important."


"How important were they, Hussain?"
"Very important!"

Hamas

Hamas spokesperson Sami Abu Zuhri said that the Saudi Arabia talks constituted an end to the US and Israeli-orchestrated isolation of Hamas by Arab countries.

spokesperson Sami Abu Zuhri told Ash-Sharq Al-Awsat that the Saudi Arabia talks constituted an end to the US and Israeli-orchestrated isolation of Hamas by Arab countries. Arab diplomatic sources in Damascus viewed Meshaal's visit to Saudi Arabia as part of Arab endeavors to end disagreement among the Palestinians ahead of serious negotiations with Israel.

In Cairo, Egyptian foreign minister Ahmad Abu Al-Gheit said on Monday that the Arab Follow up Committee has received an invitation from the international Quartet to hold a meeting with the Quartet in Paris on the margins of the Paris donors' conference. Representatives from 90 countries are due to meet in the French capital in a bid to raise economic support for the Palestinian Authority.

This article starring:
Egyptian foreign minister Ahmad Abu Al-Gheit
HUSEIN ABU KWAIK
Hamas
KHALED MESHAAL
Hamas
SAMI ABU ZUHRI
Hamas
Posted by: Fred || 12/12/2007 00:00 || Comments || Link || E-Mail|| [6458 views] Top|| File under: Hamas
Mashaal: Hamas ready to cede control
Damascus-based Hamas chief Khaled Mashaal confirmed that the Islamic group would return control of security and government institutions in Gaza to the Palestinian Authority, Asharq Alawsat reported on Tuesday.


That's kind of a different interpreation than the one Ma'an news agency put on it. And the Asharq al-Aswat article's not up in English to see what was really said, assuming the English version reads the same as the Arabic version.

"The head of the Hamas political-bureau Khalad Mashaal agreed to transfer control of the Gaza Strip to Palestinian Authority President Mahmoud Abbas," Hassan Abu Kwaik, a senior Hamas member in Ramallah, told the London-based newspaper.

On Monday, PA officials in Ramallah expressed outrage with Saudi Arabia for hosting a senior Hamas delegation headed by Mashaal. Earlier this week, PA officials strongly criticized Egypt for temporarily reopening the Rafah border crossing to allow Muslims to perform the hajj, the pilgrimage to Mecca. The Egyptian decision is seen as a sign of increased rapprochement between Cairo and Hamas.

Meanwhile, sources close to Hamas and Fatah confirmed that representatives of the two parties had been holding secret talks in the Gaza Strip, Damascus and Beirut in a bid to resolve their differences.


But don't tell nobody, okay? They're secret.

According to the sources, the two sides discussed the possibility of holding new presidential and parliamentary elections as a first step toward ending their power struggle. They also discussed the possibility of handing control over the border crossings in the Gaza Strip to Fatah loyalists, the sources said.



The Saudi invitation to the Hamas delegation was a "severe blow" to the PA's efforts to end the Hamas reign over the Gaza Strip.

The Saudi invitation to the Hamas delegation was a "severe blow" to the PA's efforts to end the Hamas reign over the Gaza Strip, the PA officials had told The Jerusalem Post. The officials were particularly enraged by the red-carpet welcome that Mashaal and his colleagues received upon their arrival in Saudi Arabia over the weekend. The Hamas delegation has met with several top Saudi officials and members of the royal family, including Foreign Minister Saud al-Faisal.

The Hamas delegation has met with several top Saudi officials and members of the royal family, including Foreign Minister Saud al-Faisal.

"Saudi Arabia has made a huge mistake by inviting Mashaal and his friends," said an official close to Abbas. "The Arab states should boycott Hamas because of its violent coup in the Gaza Strip."

The official said the PA leadership had been "shocked" when it learned that Mashaal and senior Hamas officials had been invited to Saudi Arabia. "Hamas is doing its utmost to undermine the authority of President Mahmoud Abbas," he said. "The timing of the visit - two weeks after the Annapolis peace conference - is also interesting. Hamas was strongly opposed to the conference and continues to issue threats to torpedo any peace process with Israel."

Saudi Arabia and Egypt have been exerting pressure on Hamas and Fatah to patch up their differences and establish a new unity government. Apart from Mashaal, the Hamas delegation included Musa Abu Marzuk, the No. 2 man in Hamas, as well as Muhammad Naser and Sami Khater, members of the Hamas politburo. Naser said Monday the Saudis had invited him and his colleagues to brief them on the outcome of the Annapolis conference and to discuss ways of ending the power struggle between Hamas and Fatah. "We discussed with our Saudi brothers the issue of national unity and reconciliation," he said. "We also discussed the ongoing Israeli aggression against our people and the measures that the Palestinian leadership has been taking against Hamas."

In addition to Saudi Arabia, Naser said, several other Arab countries were acting as mediators between Hamas and Fatah. He reiterated his movement's readiness to launch unconditional talks with Fatah. But he accused the Fatah leadership of placing obstacles on the path to reconciliation.

Ahmed Abdel Rahman, a senior aide to Abbas, expressed support for the idea of holding new elections in the Palestinian territories. He said a public opinion poll published last week showed that some 74 percent of Palestinians supported the idea. But, he added, the elections would be held only after Hamas relinquished control over the Gaza Strip. "The only solution to the current crisis lies in ending the Hamas crime - the violent coup that they carried out against our institutions," Abdel Rahman said. "Only then will we be able to talk about reconciliation and harmony between all the Palestinian factions, a move that would be followed by elections."

The Fatah central committee, a key decision-making body headed by Abbas, also voiced its opposition to the resumption of talks with Hamas before it ends its rule in Gaza. The committee, which held a meeting in Ramallah late Sunday to discuss the outcome of the Annapolis conference and preparations to resume final-status talks with Israel this week, said Hamas's "black and bloody coup had caused grave damage to the Palestinian cause because it was being used by Israel as an excuse not to withdraw from any area" in the West Bank.

This article starring:
AHMED ABDEL RAHMAN
Palestinian Authority
Foreign Minister Saud al-Faisal
HASAN ABU KWAIK
Hamas
KHALED MASHAAL
Hamas
MUHAMAD NASER
Hamas
MUSA ABU MARZUK
Hamas
SAMI KHATER
Hamas
Posted by: Fred || 12/12/2007 00:00 || Comments || Link || E-Mail|| [6459 views] Top|| File under: Hamas
Olde Tyme Religion
Europe to blame for authoritarianism in Islamic world, says expert
(AKI) - A leading historian says Europe is to blame for the authoritarianism that exists in Islamic countries. Speaking at an international Islamic conference in Rome, Bernard Lewis said many Muslim countries have adopted a political model imported from Europe in the 19th century. "The authoritarianism present in the Middle East region is not part of the Arab and Muslim tradition, but it has been imported from Europe," said Lewis.

Lewis, a British born historian, is professor emeritus at Princeton University in the US and is a widely read expert on the Middle East. His latest book is entitled "From Babel to Dragomans: Interpreting the Middle East"

He was speaking at a two-day conference, Fighting for Democracy in Islamic World, in Rome. Referring to the Ottoman empire, he said during that period the sultan consulted all the dignitaries and when he ascended the throne he would greet the crowds and say "Allah is greater than you are."


Meanwhile, Janissaries were strangling all his brothers with bowstrings.

Lewis said many Muslim countries imported a model from Europe from the 19th century when Islam felt it was behind the West and advancing by drawing inspiration from it. In early decades of the last century, France reinforced its presence in the south of the Mediterranean and the German Nazis began to be very active in the region pushing its way as far as Iraq and exporting a kind of "remodelled Nazism".

He said it was that period that gave birth to the radicals of the Baath party that led to the leadership of Saddam Hussein and the current party in power in Syria. Lewis said the reference to Nazism was important because German patriotism was great source of pride and had contributed to a perverse form of Islam.
Posted by: Fred || 12/12/2007 00:00 || Comments || Link || E-Mail|| [6478 views] Top|| File under: Global Jihad
Syria-Lebanon-Iran
Iran detains more than 20 students after demonstrations
TEHRAN (AFP) — Iran is currently holding up to 24 students in jail, the judiciary said on Tuesday after a spate of university demonstrations in Tehran. "Between 20 and 24 students are in jail. They have been arrested over recent months, notably for seeking to disturb the public order," judiciary spokesman Ali Reza Jamshidi told reporters.

His comments came two days after hundreds of people demonstrated at Tehran University in a major protest calling for the release of detained students and criticising President Mahmoud Ahmadinejad.

"A total of five people were arrested during the latest demonstrations. One student and four non-students were arrested and are accused of disturbing the public order," said Jamshidi. He did not specify when the arrests were made.

The intelligence ministry said last week it had arrested an unspecified number of people using "fake student cards to hold an illegal demonstration" at Tehran University. There has been a string of demonstrations at Tehran universities in past months as students protest against the replacement of liberal professors, pressure on activists by the authorities and the detention of students.

The detention since May of three students from Tehran's Amir Kabir University has become a major issue for the protesters. The trio were given jail sentences of up to three years in October on charges of printing anti-Islamic images in four student newspapers -- accusations they vehemently deny.

Reports said that students involved in Sunday's protests also held large pictures of other detained students with the names Ali Nikounesbati, Ali Aziz, Yasser Goli, Hana Abdi, Ronak Safarzadeh, Hedayat Ghazali, Sabah Nassiri. But it is not clear when they were arrested and their detention has not been officially confirmed.
Posted by: Steve White || 12/12/2007 00:00 || Comments || Link || E-Mail|| [6458 views] Top|| File under:
Iran's ex-president attacks Ahmadinejad in student speech
TEHRAN (AFP) — Iran's reformist ex-president Mohammad Khatami on Tuesday accused his successor Mahmoud Ahmadinejad of increasing poverty, in a keenly-awaited speech to hundreds of students at Tehran University. Speaking to a packed hall of more than 1,000 students, Khatami blasted the government's favoured slogan of bringing economic "justice" to Iran, saying the country's priorities went beyond this.


Let's all remember that 'reformist' and 'moderate' in Iran mean something different than they do in the West. Ditto for 'justice'.

Also "up," "down," "in," "out," "love," "honor," "truth," and "beauty."

"It is not right to reduce justice to economic justice," said Khatami, who served as president from 1997 to 2005. "Such a justice spreads poverty and empties the purses of the people who should be used to make the country more powerful and more rich," he said, according to the student ISNA news agency.

His comments were a thinly-veiled attack on the government's policy of ploughing money into local infrastructure projects and handing out loans which reformists see as a menace to long-term economic development. "We need to fight for economic justice but what is more important is the right of people to decide their own fate. These are the reforms that the people want," said Khatami.

Witnesses said crowds of people unable to find places gathered outside and the students shouted slogans in favour of Khatami.
Posted by: Steve White || 12/12/2007 00:00 || Comments || Link || E-Mail|| [6461 views] Top|| File under: Govt of Iran
Ahmadinejad slammed for 'letter-writing' foreign policy
TEHRAN (AFP) - A leading Iranian moderate launched a withering attack on the foreign policy of President Mahmoud Ahmadinejad, saying his strategy consisted of "letter-writing and slogans," media reported on Tuesday.

Hassan Rowhani, a former top nuclear negotiator who now heads an official think tank, ridiculed government claims that Iran was increasing its power and warned that its international situation was unfavourable.


This isn't a surprise. Most Iranians on the inside understand that Short Round's presidency has been a disaster. He's tanking the economy, isolating the country from those who should be their natural allies, and is ensuring that Iran is known for oil and terrorism, and not in that order.

His warnings counter the optimism of Ahmadinejad, who last week declared Iran had scored a "great victory" over world powers after the publication of the latest US intelligence report on the Iranian nuclear programme.

"A strategy of letter-writing and slogans cannot be an appropriate strategy for us to follow," Rowhani told the Jam-e Jam newspaper in an interview.

Ahmadinejad has shown a penchant for writing letters to world leaders such as US President George W. Bush and German Chancellor Angela Merkel, as well as making provocative soundbites on Iran's nuclear standoff with the West.

Rowhani said US military difficulties in Iraq and Afghanistan had created "golden opportunities for Iran.

"But the ninth government has not taken advantage of the opportunities created in the world and has not followed an appropriate strategy."

Asked if Ahmadinejad had been right to boast of Iran's growing power, Rowhani referred to a litany of US-led financial and other restrictions imposed on Tehran in the past two years. "To discuss this, we should see the proof of power. The fact that we cannot open a letter of credit, is this power?

"The fact that an Iranian student cannot study abroad in (his or her) chosen field, is that power?

"The fact that the economic risks have grown, is that power?

"The fact that banking activities have been restricted, is that power?"


Again, GWB has been waving the stick with one hand while using the other to hurt Iran. It's the bolo punch idea, and we're chopping at Iran in ways that quietly, carefully make their international situation miserable.

The mid-ranking cleric now heads an influential strategic think tank run by the Expediency Council, Iran's top political arbitration body. The Council is headed by former president Akbar Hashemi Rafsanjani, Ahmadinejad's top domestic political foe and his vanquished rival in the 2005 presidential elections.

The political temperature in Iran has heightened considerably ahead of March 14 parliamentary polls, with hardliners and moderates exchanging unusually explicit verbal blows over the government's performance.

Rowhani also complained that the government was ignoring the talents of "hundreds" of experienced diplomats and foreign policy experts. "We do not have a proper strategy in foreign policy. We do not use our experts' experience properly," he concluded.


We have a few CIA agents we could loan you.

His comments come after a report by the US intelligence community published last week said Iran halted a nuclear weapons programme in 2003, undermining previous White House accusations and prompting a jubilant Ahmadinejad reaction. The president has accused his opponents of being "traitors" for pressuring the government on the nuclear issue.

But former foreign minister Kamal Kharrazi also contradicted Ahmadinejad's optimism, saying that Tehran had to brace for a third UN Security Council sanctions resolution after the US intelligence report. "I suppose the US officials will now go even further toward the sanctions and politicial pressure against our country and prepare grounds for the next resolution," he was quoted as saying by the Aftab-e Yazd newspaper.
Posted by: Steve White || 12/12/2007 00:00 || Comments || Link || E-Mail|| [6460 views] Top|| File under: Govt of Iran
Palestinians on strike in north Lebanon camp
Palestinians went on strike in north Lebanon on Tuesday in protest at the slow pace of efforts to restore living conditions in a bombed-out refugee camp, Palestinian officials said. Shops and schools in Beddawi camp, outside the port city of Tripoli, shut down in solidarity with refugees of nearby Nahr al-Bared where a deadly 15-week battle between Lebanese troops and Islamist terrorists ended on Sept. 2. They were protesting at the "inaction" of the U.N. agency for Palestinian refugees, UNRWA, and of the Beirut government toward Nahr al-Bared refugees who have been returning to the bombed-out camp.

Palestinian factions called the strike to demand "decent housing and a school for those who have returned to their camp, for the rehabilitation of infrastructure and buildings, and the clearing of rubble."



UNRWA official Hoda Turk told reporters that the agency was providing "temporary services" for the returning refugees, as Nahr al-Bared's reconstruction would take "about three to four years" and need to be carried in phases.

Palestinian refugees have staged several protest actions since the end of fighting to demand the return of those displaced to Nahr al-Bared and with decent living conditions. Many of the displaced were evacuated to Beddawi.

UNRWA official Hoda Turk told reporters that the agency was providing "temporary services" for the returning refugees, as Nahr al-Bared's reconstruction would take "about three to four years" and need to be carried in phases.

Nearly three months after fierce fighting between the army and Fatah al-Islam destroyed much of Nahr al-Bared, less than 8,000 out of the shantytown's 31,000 residents have returned home. The Lebanese government has also told the refugees that it will take 3 to 4 years to rebuild the camp and asked them to be patient since the whole camp was destroyed as a result of the attack by Fatah al-Islam terrorists.

This article starring:
U.N. agency for Palestinian refugees
UNRWA official Hoda Turk
Fatah al-Islam
Posted by: Fred || 12/12/2007 00:00 || Comments || Link || E-Mail|| [6491 views] Top|| File under: Fatah al-Islam
Half-plus-one vote gathers momentum after election delay
Hours after a parliamentary session to elect a new president was put off again for an eighth time, leaders of the ruling March 14 coalition hinted at resorting to elections by a majority vote of half-plus-one. According to political analysts the half-plus-one vote gathered momentum immediately following the announcement by Berri's office which stating that the presidential elections were delayed till next Monday, Dec. 17.

MP Wael Abu Faour said after meeting Maronite patriarch Nasrallah Sfeir Turesday morning: "We do not rule out any possibility, be it elections by a majority vote of half-plus-one or not."

Abu Faour was part of a delegation dispatched by Democratic Gathering leader MP Walid Jumblatt . The delegation included Jumblatt's closest ally Telecommunications Minister Marwan Hamadeh. Interior Minister Ahmad Fatfat also told the Voice of Lebanon radio station on Tuesday that March 14 "did not at all abandon the half-plus-one option. This is a constitutional alternative."

Similarly , former MP Fares Said, a prominent member of the March 14 ruling majority urged his colleagues to go ahead and elect army General Michel Suleiman as the next president based on the half plus one quorum . He recommended the coordination of this action with Patriarch Nasrallah Boutros Sfeir. Said blamed the delay on Iran and Syria who according to him "want to burn Lebanon" MP Saad Hariri also did not rule out the possibility that March 14 might resort to elections by a majority vote of half-plus-one.

This article starring:
Ahmad Fatfat
Fares Said
Marwan Hamadeh
Michel Suleiman
Nasrallah Sfeir
Saad Hariri
Wael Abu Faour
Walid Jumblatt
Posted by: Fred || 12/12/2007 00:00 || Comments || Link || E-Mail|| [6461 views] Top|| File under: Hezbollah
Leb: Presidential crisis imposed by Syria and Iran, says analyst
(AKI) - The escalating political crisis in Lebanon over the election of a new president has been imposed on the country by its neighbours Iran and Syria, according to Lebanese defence and strategic analyst, Kassem M. Jafaar. It is "a crisis imposed from outside", which does not have its roots in Lebanon, but instead was "imported" into the country from Syria and Iran, according to Jafaar.

The London-based defence analyst and commentator on Middle East affairs was speaking at a conference entitled "Fighting for Democracy in the Islamic World" in the Italian capital, Rome. Members of parliament in Lebanon postponed for the eighth time their vote to elect a new president on Monday. The pro-West ruling bloc and pro-Syrian opposition have reportedly agreed on army chief General Michel Suleiman as president, but are said to be divided on the make-up of the new government.

However Jafaar said that it is too "simplistic" to say that the issue of the presidential elections is due to "divisions among factions" and there's a need to look beyond the Lebanese borders, particularly at Damascus and Tehran.

Hezbollah, the party which many believe is behind the current crisis, "is a creation of Iran and Syria", according to Jafaar. The Lebanese Shiite movement "is useful to Iran to put its roots in Lebanon, exporting the Islamic revolution to the entire Muslim world. And it is useful for Syria to assert its influence on Beirut."

This article starring:
Kassem M. Jafaar
Michel Suleiman
Posted by: Fred || 12/12/2007 00:00 || Comments || Link || E-Mail|| [6458 views] Top|| File under: Hezbollah
Who's in the News
56
[untagged]
4
Hamas
3
al-Qaeda in North Africa
2
Global Jihad
2
Govt of Iran
2
Hezbollah
1
Islamic Courts
1
Mahdi Army
1
al-Aqsa Martyrs
1
TNSM
1
al-Qaeda
1
Taliban
1
Jamaat-e-Islami
1
al-Qaeda in Iraq
1
Iraqi Insurgency
1
Govt of Pakistan
1
Fatah al-Islam
Bookmark
E-Mail Me
The Classics
The O Club
Rantburg Store
The Bloids
The Never-ending Story
Thugburg
Gulf War I
The Way We Were
Bio
Merry-Go-Blog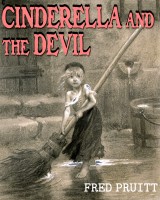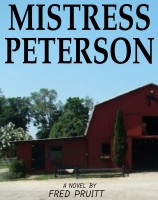 On Sale now!


A multi-volume chronology and reference guide set detailing three years of the Mexican Drug War between 2010 and 2012.

Rantburg.com and borderlandbeat.com correspondent and author Chris Covert presents his first non-fiction work detailing the drug and gang related violence in Mexico.

Chris gives us Mexican press dispatches of drug and gang war violence over three years, presented in a multi volume set intended to chronicle the death, violence and mayhem which has dominated Mexico for six years.
Click here for more information


Meet the Mods
In no particular order...


Steve White
Seafarious
Pappy
lotp
Scooter McGruder
john frum
tu3031
badanov
sherry
ryuge
GolfBravoUSMC
Bright Pebbles
trailing wife
Gloria
Fred
Besoeker
Glenmore
Frank G
3dc
Skidmark
Alaska Paul



Better than the average link...



Rantburg was assembled from recycled algorithms in the United States of America. No trees were destroyed in the production of this weblog. We did hurt some, though. Sorry.
18.232.59.38

Help keep the Burg running! Paypal: