Afghanistan
Troops overrun Taliban town
Afghan troops fought their way into the centre of southern Taliban stronghold Musa Qala on Monday but encountered only light resistance as the rebels melted away, officials and the militants said.
...
"Our troops are in the centre of the town but the Taliban might be around," Afghan defence ministry spokesman General Mohammad Zahir Azimi said. Troops were clearing the area, his ministry said, adding that Taliban resistance had "crashed."

A spokesman for the NATO-led International Security Assistance Force (ISAF) also said Afghan troops had entered Musa Qala, which was overrun by hundreds of rebels in early February. "They are in the centre of the town," Major Charles Anthony said.
Posted by: ed || 12/10/2007 14:21 || Comments || Link || E-Mail|| [6502 views] Top|| File under:
Popcorn Time: Taliban Muslim Terrorists Mistakenly Blow Themselves Up
KABUL, Afghanistan — Three Taliban Muslim Terrorists go boom were killed on Friday when a roadside bomb they were planting exploded prematurely, as Afghan and foreign troops launched an operation to retake a neighboring Afghan town controlled by Taliban militants, officials said. The blast occurred in Kandahar, south of Kandahar city on a road frequently used by NATO and police forces, he said.


Would you like butter with your popcorn?


For the Taliban militants Muslim terrorists the town has became was a symbol of their ability to hold ground. Elsewhere, they employ hit-and-run attacks, or use roadside and suicide bombs to try to weaken President Hamid Karzai's authority.
Posted by: Icerigger || 12/10/2007 09:00 || Comments || Link || E-Mail|| [6466 views] Top|| File under:
Afghan troops advance on Musa Qala
A second NATO soldier was killed on Sunday as Afghan and international troops advanced on the southern town of Musa Qala, which the Taliban has controlled for the last 10 months, defence forces said. Some of the thousands of soldiers involved in the operation launched on Friday had come within two kilometres of the town, progressing through the night and closing in from the north, the Afghan defence force said.

An International Security Assistance Force soldier taking part in the campaign to take back the town was killed and another injured when their vehicle hit a mine in the area, ISAF said. The 38-nation alliance force did not give the nationality of the soldiers but a spokesman, Brigadier General Carlos Branco, said they were not British.

The force said on Sunday its soldiers were moving cautiously because of the threat of improvised explosive devices (IEDs) planted by the militants. The Afghan Defence Ministry said on Saturday a dozen Taliban and two civilians had also been killed.

The Taliban overran Musa Qala in early February, breaking a controversial deal, which led British forces to pull out on the request of elders, who said they would handle security after months of intense fighting.

Talks: British Defence Secretary Des Browne was in Kabul Sunday for talks with his Afghan counterpart, Abdul Rahman Wardak, about the push for Musa Qala, the Afghan ministry said. "The Helmand security situation and Musa Qala operation were on top of their discussions," it said in a statement that quoted Browne as saying the Afghan army's lead role in the operation was a sign of their capability. ISAF and its partner in a separate US-led coalition are helping build up the Afghan security forces.

British military spokesman in Helmand Lieutenant Colonel Richard Eaton said the operation would continue until the "door to Musa Qala is kicked in. And once the door is kicked in, the Afghan army will enter."

The Afghan Defence Ministry meanwhile warned the rebels to lay down their arms "or face waves of attacks". Two Taliban commanders in the area had been captured, it said. Another rebel commander, Abdul Satar, said the movement's leaders had run away decamped beat feet left after the launch of the operation. "But our mujahideen (fighters) are resisting," he said. Another Taliban leader has claimed there are up to 2,000 rebel fighters in the town, but this could not be independently verified.

Clashes also erupted early on Sunday outside the town, a resident who gave his name as Mahmood told AFP by telephone. "The Taliban resisted and there is no fighting at this time," he said. In other fighting between the two sides, 10 Taliban were killed on Saturday in the Panjwayi area of Kandahar province, the Afghan Defence Ministry said on Sunday.

This article starring:
Brigadier General Carlos Branco
Posted by: Fred || 12/10/2007 00:00 || Comments || Link || E-Mail|| [6502 views] Top|| File under: Taliban
ANSF push Taliban out of northern Helmand
Afghan National Security Forces and Coalition soldiers pushed back Taliban insurgents from Now Zad, Helmand Province, Dec. 5. The combined force was conducting a reconnaissance patrol in Now Zad when Taliban insurgents attempted to ambush the patrol from established fighting positions. The enemy fired on the ANSF using small arms, rocket and mortar fire. The ANSF immediately returned small-arms and machine-gun fire, putting the enemy on the defensive.

The enemy moved to secondary positions in an attempt to flank friendly forces, as the battle escalated. ANSF identified the new enemy fighting positions and engaged with small arms, machine gun fire and precision air strikes.

The insurgents attempted to hide among the civilian population by moving into their homes. "The enemy attempted to take advantage of the historic Afghan hospitality by using civilian homes as fighting positions," the ANSF commander said. "Fortunately, the residents recognized the Taliban were abusing their hospitality and wanted no part of it."

The Afghan civilians prevented them from using the compounds and its inhabitants as human shields. Tthe enemy executed a disorderly retreat and the ANSF continued to clear the village to ensure no insurgents remained. "The ANSF and the citizens of Now Zad both demonstrated their resolve to eliminate the Taliban menace in northern Helmand Province," said Army Maj. Chris Belcher, Combined Joint Task Force-82 spokesman. "Continued collaboration like we saw today is the key to bringing peace and stability to this country."
Posted by: Fred || 12/10/2007 00:00 || Comments || Link || E-Mail|| [6467 views] Top|| File under: Taliban
Coalition precision strike kills several militants
Several militants were killed during a Coalition forces operation Friday in Helmand Province targeting Taliban support networks. Coalition forces conducted a precision-guided munitions strike targeting a Taliban commander responsible for planning and conducting attacks against Afghan and Coalition forces in several districts including Musa Qaleh. Reports also indicate the individual is associated with weapons facilitation and narcotics smuggling. Coalition Forces targeted a building on a compound in the Musa Qaleh district containing several militants, including the Taliban commander, during the course of operations. Coalition Forces employed a precision-guided munition, destroying the building and killing the militants.

Multiple secondary explosions were also reported, indicating the presence of a sizeable weapons cache. "We're effectively eroding the Taliban's command and control, key support infrastructure as well as their networks' stability," said Army Maj. Chris Belcher, Combined Joint Task Force 82 spokesman.
Posted by: Fred || 12/10/2007 00:00 || Comments || Link || E-Mail|| [6457 views] Top|| File under: Taliban
Afghan officials claim arresting senior Taliban commanders
(KUNA) -- Afghan officials Sunday claimed arresting two senior Taliban commanders during the ongoing military operation in Musa Qala district of Helmand province in the troubled southern zone.

Without revealing names of the detainees and other details about them, provincial Governor Asadullah Wafa confirmed some Taliban members had been detained there. However, a provincial official said two of them were senior commanders and responsible for the Taliban operations in the district. The official said they included Mullah Abdul Matin and Mullah Rahim Akhund. One of the two detainees was appointed as chief of Musa Qala district by the Taliban. The militants had seized the district some 10 months back.

The British troops withdrew from the town of Musa Qala under a controversial agreement, which they said, was reached with the local elders. A statement from the Afghan Defence Ministry, meanwhile, said one of the 12 militants killed a day earlier was a foreigner. However, it did not mention his nationality. The joint swoop by the Afghan security forces and the NATO troops was launched on Friday. Taliban confirmed the operation but said they were fully prepared and would not leave the area.

This article starring:
Asadullah Wafa
MULLAH ABDUL MATIN
Taliban
MULLAH RAHIM AKHUND
Taliban
Posted by: Fred || 12/10/2007 00:00 || Comments || Link || E-Mail|| [6460 views] Top|| File under: Taliban
Africa North
Algerian authorities issue arrest warrant for Benhadj's missing son
Algerian authorities issued an arrest warrant for the missing 19-year old son of Islamist party leader Ali Benhadj, Ech Chourouk reported on Sunday (December 9th). Abdelkaher Ben Hadj, who disappeared suddenly one year ago, has been accused of belonging to al-Qaeda Organisation in the Islamic Maghreb. Testimony from two recently arrested al-Qaeda members led to the charges filed by courts in Algiers and Tizi Ouzou. In a statement received by Ech Chorouk, Ali Benhadj said that since his son's disappearance, he has been unaware of his whereabouts or activities. Abdelakahar was last seen with other young Algerian and Moroccan recruits in an internet video broadcast by the terrorist group after the April 11th attacks in Algiers.
Posted by: Fred || 12/10/2007 00:00 || Comments || Link || E-Mail|| [6462 views] Top|| File under: al-Qaeda in North Africa
Attack on bus carrying Russian employees W. Algeria
(KUNA) -- A terrorist bomb attack targeted on Sunday a bus carrying Russian experts working for Stroi Trans Gas company near Bawaish town west of the Algerian capital, an Algerian security source said. The terrorists, who belong to Al-Qaeda in the Islamic Maghreb State, planted two bombs on the roadside which was used often by the company's bus in Aziz's town near Bawaish, the source said. The source added, fortunately one of the bombs did not explode and the other which exploded prior to the passing of the bus only caused material damage.

The attack on the company's employees is the second since last march, the source said. The previous attack, which was carried in similar way resulted in killing one Russian and three Algerian nationals. The Russian Stroi Trans Gas Ltd company business is mainly for construction of gas transmission pipelines projects.
Posted by: Fred || 12/10/2007 00:00 || Comments || Link || E-Mail|| [6569 views] Top|| File under: al-Qaeda in North Africa
Arabia
Saudi paper: 872 smugglers arrested, explosives and weapons seized
Saudi Arabia has arrested 872 alleged smugglers between July and October and confiscated explosives, weapons, mines and drugs, a newspaper reported Sunday. The daily Okaz quoted General Talal bin Mohsen Anqawi, Saudi's border guards chief, as saying border guards seized 45 kilograms of explosives, 16 rocket propelled grenades, 20 different types of weapons, five mines, 240 binoculars, 703 cell phones and a large amount of munition during the three months period. Anqawi said more than 64 kilograms of hashish and 19,000 tranquilizer pills were confiscated on the Iraqi border.
Posted by: Fred || 12/10/2007 00:00 || Comments || Link || E-Mail|| [6460 views] Top|| File under: al-Qaeda in Arabia
Britain
Brown to Brits: Happy Xmas, your war is over!

I certainly hope the Iraqis requested that the Brits leave. But I doubt it. Does anyone have a good explanation/context for this withdrawl? I'm hoping it meets with Tony Blair's approval. Great if so, but it looks just a wee bit desperate and hurried. It would be great to have them around a bit more. Even training up more Iraqis would be good because it would free up other coalition forces to maintain the momentum and pound AQI's a$$ into the sand once and for all. Seems like he's blindly keeping a campaign promise, but it also seems like British public opinion might want to stay in now that things are going well and Iraqis seem to be happy about things. Any Brits out there who have a feel for this? Am I way off here?


GORDON Brown yesterday delivered a stirring festive message to Our Boys in Iraq: "Happy Christmas – war is over."


Oh, I'm just feeling warm and fuzzy all over already! That or I've been overrun by 100 gerbils.


The PM was cheered as he praised UK troops and revealed combat operations in Basra will end "within two weeks".

Iraqi forces will take over as the 4,500-strong British force switches from front-line duties to a training role. By early next year, our contingent in Southern Iraq will be cut to 2,500 – and may be withdrawn completely in March.

The PM broke the good news in a flying visit to Iraq.


I would call it news. Not necessarily 'good' news. That's not the reporter's role to decide.


He landed at the Army' s base at Basra airport in darkness in an RAF Hercules transporter plane. Minutes later he spoke to Iraqi PM Nouri al-Maliki.

He then gave a rousing speech to 300 squaddies after shaking hands with them all. To warm applause, he told them the region – the last under British control in Iraq – would be handed back to the Iraqis in a fortnight.


Whose warm applause? The press corps?


He said: "The Prime Minister of Iraq has asked me to pass on his thanks to you for helping to rebuild the democracy of Iraq.


So why didn't he show up in person?


"This is because of the operations over the last month that you have been involved in.

"The security situation has not only improved, but he is able to tell me he will now be recommending a move to a provisional Iraqi control within two weeks.

"Iraqis can take far more control of their country."

Mr Brown quoted Sir Winston Churchill and Field Marshal Montgomery as he thanked Our Boys for their "courage and bravery".


Shouldn't Tony be doing that?


He said: "The British people are so grateful for all you do . . . we are incredibly proud of what you have done. The whole British people are proud of everything you achieved here "Thank you very much and happy Christmas to you all."

Since Our Boys withdrew from Basra's city centre and palace to the airport a few miles away back in September attacks on them have fallen by 90 per cent.


And water is wet. OK. Go on.


They have been helping to train 30,000 police and armed forces during rebuilding operations.


Couldn't they stay to train more then? Safe but in the end, just as necessary and effective.


It is thought they will only be recalled to the front if there is a major post-handover incident coupled with a direct plea from Iraqi generals. Several hundred may be stationed in neighbouring Kuwait early next year.


Where they will take on the role of infidels to the terrorists.


Before flying out, Mr Brown insisted five Brits kidnapped in Iraq's capital Baghdad in May must be freed immediately.


I'd stay to kick your terrorist a$$es but I gotta go back for an important vote or something.


The kidnappers warned last week the men will be killed unless troops are withdrawn, but Mr Brown said he would not be forced into changing his policies in the country.


Yeah. The terrorists are going to buy that. So will their sympathizers and future recruits.


He added: "The taking of hostages is completely unacceptable. We are demanding the immediate release."


They'll get right on that. After they're done barbequeing a couple more teenagers.


Mr Brown could do a "Maggie" and defy the latest polls to win the next election, his closest ally claimed yesterday.


It'll be interesting to watch, that's for sure.


Children's Secretary Ed No Balls said Margaret Thatcher led the Tories out of the Westland helicopter crisis and the loss of Cabinet ministers in 1986 to a landslide general election victory in 1987.


Any particular reason why you would bring this up?
Posted by: gorb || 12/10/2007 03:02 || Comments || Link || E-Mail|| [6457 views] Top|| File under:
Caucasus/Russia/Central Asia
Blast on bus kills two in Russia, suspected bomb
A blast on a bus in southern Russia killed two people on Sunday, emergency services said, less than a month after five people died when a nail bomb exploded on a bus in a neighbouring province.

The local prosecutor's office in Stavropol region was treating the blast as a terrorist bomb, RIA Novosti news agency said, quoting a an unnamed official. Other sources said the blast could have been caused by an exploding gas canister.

Stavropol borders Russia's north Caucasus, a volatile region wracked by violence centred on Chechnya, which has fought two separatist wars since 1994.

The bus had been travelling from the city of Stavropol to another town when an explosion started a fire on the bus while it was parked at a station in the town of Nevinnomyssk.

Television pictures showed the burnt out shell of a red and white intercity bus. The back of the bus, above the engine, had been blown apart and its roof was curled back. The blast killed two women and injured at least four people, news agencies quoted local emergency workers as saying.
Posted by: Fred || 12/10/2007 00:00 || Comments || Link || E-Mail|| [6483 views] Top|| File under: Chechen Republic of Ichkeria
India-Pakistan
Militants attack police station in Mardan
MARDAN: Unknown militants attacked Shabaz Ghari Police Station with rocket launchers and other heavy weapons late on Saturday in Mardan district, police said. Officials, asking not to be named, told Daily Times that militants fired four rockets at the police station at around 12.10am. He added that the exchange of fire continued for around 20 minutes but no casualties were reported. The incident is the second of its kind in Mardan. Earlier in October, militants attacked the Rustam police station, slightly damaging it.
Posted by: Fred || 12/10/2007 00:00 || Comments || Link || E-Mail|| [6460 views] Top|| File under: Taliban
31 miscreants arrested, fugitive camp destroyed in Kohlu
Security forces arrested 31 miscreants from restive Balochistan districts in various operations against fugitives on Sunday, Online reported. According to a private television channel, the security forces destroyed a fugitive camp in the Kohlu area, and arrested 5 miscreants. In another operation, two miscreants were arrested from the Sang Sila area. Heavy weapons were also seized from their possession. Sources said the two militants were allegedly involved in attacks on security forces, besides other terrorist activities. BBC quoted locals as saying that the security forces arrested 124 people from various villages of Kohlu district late on Saturday, out of whom 100 were released early on Sunday.

Separately, the Frontier Corps (FC) seized a huge weapons cache. FC personnel signalled a motorcyclist near the Pakistan-Afghanistan boarder to stop, but he escaped after leaving the motorcycle. Six mortar shells, 6 fuses, 9 anti-personal mines, 2 Klashnikovs, 4 magazines and 84 rounds were seized from the motorcycle. Also, four security personnel were injured when their vehicle hit a landmine in the Toba Nohkani area near Dera Bugti district, police told APP.
Posted by: Fred || 12/10/2007 00:00 || Comments || Link || E-Mail|| [6460 views] Top|| File under:
LI men execute 'criminal' in Bara
Lashkar-e-Islam (LI) activists headed by Mangal Bagh on Sunday executed a man allegedly involved in cases of murder, robberies and kidnapping for ransom in the Bara tehsil of Khyber Agency, sources said. Sources said a tribal jirga read out a verdict against Riaz alias Riazay before a firing squad of veiled LI men executed him in the Nala Khwar area of Bara. The masked men opened fire on the accused in the presence of hundreds of tribesmen. He alleged that Riaz had kidnapped seven women from a house in Bara Qadeem and had forced them to dance naked in a Hujra (brothel).

This article starring:
MANGAL BAGH
Lashkar-e-Islam
Lashkar-e-Islam
Posted by: Fred || 12/10/2007 00:00 || Comments || Link || E-Mail|| [6467 views] Top|| File under: Taliban
Sipah-e-Sahaba 'terrorist' arrested
I think the headline should read "Sipah-e-Sahaba terrorist 'arrested'"
A team of Mandi Bahauddin police headed by Sub-Divisional Police Officer (SDPO) Aslam Bhatti on Sunday arrested a 'wanted terrorist' from the defunct Sipah-e-Sahaba Pakistan after a two-hour long shootout.

Bhatti told Daily Times that Muhammad Saleem alias Hafiz Bilal, a resident of Gujranwala, worked for the defunct militant organisation Sipah-e-Sahaba Pakistan. He said Saleem had planted a four-kilogramme improvised explosive device at the Bab-al-Imran imambargah in Malakwal on June 30, 2006. "The Malkwal police had registered a case against unknown culprits under Section 7 of the Anti Terrorist Act (ATA)," he said.

On Sunday, the SDPO said, police received information about some proclaimed offenders hiding in a house in Malakwal. "A police team raided the house and arrested Saleem and Shahid alias Shahdoo, who was wanted in several murder cases, after a two-hour long shootout," he said. Police have seized two Kalashnikov rifles and more than 2,000 bullets from the arrested. Authorities had announced a Rs 500,000 reward for Saleem's arrest.

This article starring:
Aslam Bhatti
HAFIZ BILAL
Sipah-e-Sahaba Pakistan
MUHAMAD SALIM
Sipah-e-Sahaba Pakistan
SHAHID ALIAS SHAHDU
Sipah-e-Sahaba Pakistan
Sipah-e-Sahaba Pakistan
Posted by: Fred || 12/10/2007 00:00 || Comments || Link || E-Mail|| [6460 views] Top|| File under: Sipah-e-Sahaba Pakistan
Suicide car bomber kills 8 in Pakistan
A suicide bomber rammed an explosives-laden car into a police outpost yesterday, killing eight people in an area where the military has been battling Islamic militants loyal to a fugitive cleric, an official said.

Five civilians including two children and three policemen died in the attack at the Nimgole post, the headquarters of pro-Taliban cleric Maulana Fazlullah, said chief military spokesman Maj. Gen. Arshad Waheed. Several others were wounded. The outpost is near Imam Dheri, the headquarters of pro-Taliban cleric Maulana Fazlullah that troops captured Thursday. "There's nothing we could say about the perpetrators before investigating, but involvement by remnants of Fazlullah's militants can't be ruled out," said Amjad Iqbal, a spokesman for the Swat military command center.

The attack occurred a day after the commander of military operations in Swat said insurgents in the area were on the run but remained dangerous. Waheed said militants were trying to strike back while on the run. "Suicide attacks are something that is hard to avoid, but security forces in Swat are in control of the region," Waheed said.

Followers of Fazlullah had fended off security forces sent to reinforce the area's beleaguered police since July, but have been scattered by a major army operation launched last month. Maj Gen Nasser Janjua said Saturday his 20,000-strong force has retaken all the towns seized by the militants, killing 290 of them and capturing 140, while driving a hard-core group of some 400-500 into the Piochar side valley. Three bullet-riddled bodies were found in the Samgota area, some 22 miles northwest of Mingora, the main town in Swat. "Evidence found at the scene suggested the dead men were local militants apparently killed by the local residents of the area," Iqbal said.
Posted by: Fred || 12/10/2007 00:00 || Comments || Link || E-Mail|| [6458 views] Top|| File under: TNSM
Iraq
Mortar shells hit Baghdad prison killing seven inmates
Mortar shells slammed into an Interior Ministry prison on Monday, killing at least seven inmates and wounding 23, police and a hospital official said. A major oil refinery came under fire in a separate attack elsewhere in the capital, officials said, sending up billowing black smoke.

The mortar rounds hit a prison made up of several cell blocks, each containing prisoners accused of terrorism-related crimes or civil offenses, police said. Police said American troops sealed off the area and were investigating the bombardment, which took place about 6:30 a.m. The U.S. military said it had no immediate information, and Iraqi Interior Ministry officials could not be reached for comment.

A hospital official said the inmates were still asleep when the mortars hit, one landing directly on a cell and two others nearby. Casualties were sent to a hospital inside the Interior Ministry compound for treatment, the official said.

Elsewhere in Baghdad, a rocket or a mortar shell hit an oil refinery on Monday, police and an Oil Ministry spokesman said. The U.S. military confirmed an attack in the area. Assim Jihad, a spokesman for Iraq's Oil Ministry, said a rocket or mortar shell landed on a storage tank around 6 a.m. He said no casualties were reported and the plant was still operating. "The fire is under control and within a few hours it will be extinguished. This will not affect production," Assim told The Associated Press.

A police official said the fire was caused by a 120 mm mortar round. The police and hospital officials spoke on condition of anonymity because they were not authorized to release details of the attacks.
Posted by: ryuge || 12/10/2007 06:46 || Comments || Link || E-Mail|| [6475 views] Top|| File under: Iraqi Insurgency
Al-Qaeda networks disrupted; Coalition forces detain 10 suspects
Coalition forces captured three wanted individuals and seven additional suspects during operations Sunday to disrupt al-Qaeda networks in central and northern Iraq.

During two coordinated operations in Baghdad, Coalition forces captured a wanted individual and three suspected terrorists. The wanted individual is an alleged al-Qaeda in Iraq leader associated with media operations and propaganda.

Farther north in Mosul, Coalition forces captured another wanted individual believed to be an al-Qaeda in Iraq leader. He was allegedly involved in the terrorist network operating in the city and is thought to have ties to other terrorist leaders operating throughout northern Iraq. One of his associates reportedly provides weapons and improvised explosive device materials to the cell leaders for use in attacks in the area. In addition to the wanted individual, two other suspected terrorists were detained without incident.

During continued operations to disrupt terrorist networks in the Diyala River Valley, Coalition forces captured a wanted individual believed to be an al-Qaeda in Iraq cell leader for the network in Khan Bani Sad. Two of the wanted individuals' close associates were recently detained by Coalition forces during operations Nov. 28 and Dec. 5 for their involvement in the network.

Two suspected terrorists were detained during an operation south of Salman Pak targeting an al-Qaeda in Iraq cell leader involved in facilitation of weapons and attacks on Coalition and Iraqi security forces. "Iraqi and Coalition forces are targeting terrorists at every level," said Col. Don Bacon, MNF-I spokesman. "The people of Iraq have chosen their future and al-Qaeda is not a part of it."
Posted by: Fred || 12/10/2007 00:00 || Comments || Link || E-Mail|| [6471 views] Top|| File under: al-Qaeda in Iraq
Two policemen die in booby-trapped car blast north of Baghdad
(KUNA) -- A booby-trapped car exploded near a security checkpoint in a neighborhood of the town of Beji north of Baghdad claiming lives of two security members on Sunday, police sources said.

The sources told Kuwait News Agency (KUNA) that security forces opened fire, early this morning, on a suicide bomber who was driving a car rigged with explosives towards a checkpoint in the district of the town, located in Salahdin Province. The attack killed two Iraqi security members and injured three others who were admitted to hospital for medical treatment. Beji witnessed, on Saturday, a similar attack that caused death of seven people.

Meanwhile, police forces found corpses of six people who had been blindfolded with their hands tied. All of the victims had been shot in the head and buried in a pit in a farmland in Al-Jazeera district in Al-Miqdadiyah town.
Posted by: Fred || 12/10/2007 00:00 || Comments || Link || E-Mail|| [6461 views] Top|| File under: Iraqi Insurgency
Iraqi forces discover 13 dead bodies
(KUNA) -- Iraqi security forces discovered 13 dead bodies which belonged to terrorists south of Baghdad, Iraqi command for law enforcement said in a statement on Sunday. The statement said during security operations in the last 24 hours Iraqi forces were able to kill one terrorist and arrest two, while discovering of 13 dead bodies which were on a wanted terrorists list.

The statement did not provide further details on the identity of the bodies, but only added weapon caches were also found along the dead bodies in the Al-Mahmoudi town, south of Baghdad. Iraqi forces also confiscated large amount of weapon caches in Al-Mansour area, the statement added. The statement noted that two Iraqi security men were injured during combat operations.
Posted by: Fred || 12/10/2007 00:00 || Comments || Link || E-Mail|| [6465 views] Top|| File under: Iraqi Insurgency
Head of provincial council survives bomb attack in N Iraq
(Xinhua) -- The head of the Nineveh provincial council said on Sunday that he survived a roadside bombattack on his convoy in the city of Mosul, 400 km north of Baghdad. "A roadside bomb detonated in the morning near my convoy while I was on my way to work in the al-Arabi neighborhood in northern Mosul," Hisham Abdul Kareem al-Hamdani told Xinhua by telephone. The blast damaged a vehicle of Hamdani's convoy, he said.

Later in the day, another roadside bomb killed Maj. Gen. Qais al-Mamouri, the police chief of central Iraq's Babel province. The bomb also killed two of his guards and wounded six others.

This article starring:
Hisham Abdul Kareem al-Hamdani
Maj. Gen. Qais al-Mamouri
Posted by: Fred || 12/10/2007 00:00 || Comments || Link || E-Mail|| [6461 views] Top|| File under: Iraqi Insurgency
2 Iraqi soldiers killed after firing on suicide bomber in northern oil hub
Iraqi soldiers fired on a suicide car bomber as he sped toward their checkpoint in a northern oil hub on Sunday, and two of the troops died when the vehicle exploded, police said.

The attack in Beiji came just a day after a suicide bomber disguising his payload as a construction delivery attacked a police station in a residential neighborhood of the northern city. Eight people died in Saturday's attack, police said. In Sunday's attack, the soldiers opened fire after the driver refused to slow down, a police officer said on condition of anonymity because he was not authorized to release the information. The explosion killed two soldiers and wounded three, the officer said.
Posted by: Fred || 12/10/2007 00:00 || Comments || Link || E-Mail|| [6465 views] Top|| File under: Iraqi Insurgency
Sri Lanka
LTTE rebel arrested S. India along with two accomplices
(KUNA) -- A Liberation Tigers of Tamil Eelam (LTTE) rebel of Sri Lankan origin has been arrested in the Southern Indian city of Chennai along with his two colleagues on charges of smuggling battle materials to the banned outfit in the neighbouring island nation.

Police in Southern Indian state of Tamil Nadu arrested the three late Saturday night, a police statement said Sunday in Chennai, news agency Indo Asian News Service reported. Chennai is the capital of Tamil Nadu. The three were identified as James and Jayakumar (both of Sri Lankan origin) and Ravi Kumar, an Indian citizen, the statement added.

Tamil Nadu police said that Jayakumar was from LTTE's sea wing. He reached Tamil Nadu clandestinely in early 2007 and hails from Velvettiturai in Jaffna (Nothern Sri Lanka) where LTTE chief V Prabhakaran was born, the news agency said. James belongs to Mannar in Sri Lanka, the statement said. Tamil Nadu police seized four mobile phones from them and said they were planning to smuggle war items to Sri Lanka.
Posted by: Fred || 12/10/2007 00:00 || Comments || Link || E-Mail|| [6466 views] Top|| File under:
Who's in the News
34
[untagged]
6
Iraqi Insurgency
6
Taliban
3
Global Jihad
2
al-Qaeda in Iraq
2
TNSM
2
Govt of Pakistan
2
al-Qaeda in North Africa
1
al-Qaeda in Arabia
1
Sipah-e-Sahaba Pakistan
1
Iraqi Baath Party
1
Hamas
1
Govt of Iran
1
Govt of Sudan
1
Hezbollah
1
Chechen Republic of Ichkeria
1
Fatah al-Islam
Bookmark
E-Mail Me
The Classics
The O Club
Rantburg Store
The Bloids
The Never-ending Story
Thugburg
Gulf War I
The Way We Were
Bio
Merry-Go-Blog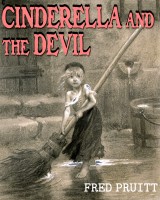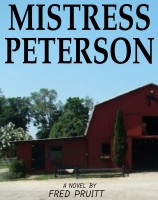 On Sale now!


A multi-volume chronology and reference guide set detailing three years of the Mexican Drug War between 2010 and 2012.

Rantburg.com and borderlandbeat.com correspondent and author Chris Covert presents his first non-fiction work detailing the drug and gang related violence in Mexico.

Chris gives us Mexican press dispatches of drug and gang war violence over three years, presented in a multi volume set intended to chronicle the death, violence and mayhem which has dominated Mexico for six years.
Click here for more information


Meet the Mods
In no particular order...


Steve White
Seafarious
Pappy
lotp
Scooter McGruder
john frum
tu3031
badanov
sherry
ryuge
GolfBravoUSMC
Bright Pebbles
trailing wife
Gloria
Fred
Besoeker
Glenmore
Frank G
3dc
Skidmark
Alaska Paul



Better than the average link...



Rantburg was assembled from recycled algorithms in the United States of America. No trees were destroyed in the production of this weblog. We did hurt some, though. Sorry.
34.239.167.149

Help keep the Burg running! Paypal: