Afghanistan
NATO retakes Musa Qala after militants change sides
BRITISH troops stormed into Musa Qala yesterday as Taleban fighters fled their fortress town.


What was that guy saying about all of Afghanistan being Musa Qala?

Soldiers from the 2nd Yorkshire Regiment, the Green Howards, pushed into the city with the Afghan army, as president Hamid Karzai revealed many local insurgents had swapped sides ahead of the overwhelming British assault.


"Cheeze, Mahmoud! There sure are a lot of infidels out there!... Ummm... Mahmoud? Is that the Union Jack you're holding?"

He said: "The Afghan Taleban, they met with me. They said that they wanted to swap sides, and that is what has happened."


"We quit."
"Okay."
"Can we keep our guns?"
"Okay."

Gordon Brown, the Prime Minister, has pledged more reconstruction aid for the country so that locals are not tempted to go back to the Taleban.


He asked the British taxpayers first, of course, and they all thought it was a fine idea.

British troops breached the Taleban stronghold after five days of intense artillery bombardment, backed up by fighter jets and helicopter airstrikes, and destroyed dozens of key insurgent positions. But they stopped short of the town centre, afraid the place is rigged with mines, bombs and booby traps, which have already claimed three soldiers' lives.


No problem. Just send your new allies in to clean them out.

Mr Karzai claimed Afghan fighters begged him to be allowed to defect after witnessing atrocities against innocent civilians in the town.


Having your Mehsud allies roast a few locals will sometimes do that.

Mullah Abdul Salaam, a former Taleban commander who controls thousands of men around Musa Qala, was reported to be in secret talks with the Afghan government to swap sides and fight with the British.


He's a Pashtun, of course.

But news of his alleged negotiations leaked, provoking a rift in Taleban ranks.


Seems he's an Afghan Pashtun, not a Pak Pashtun.

Al-Qaeda and other foreign fighters flocked to Musa Qala after it fell to the Taleban ten months ago, when a controversial British deal to hand it over to tribal elders backfired.


"Yay! Hurrah! The Arabs and Other Foreign Fighters are here to defeat the hated British!"

Speaking at a press conference with Mr Brown yesterday, the president said a local resident he met almost three months ago appealed to him to liberate the town, which prompted him to ask the British to launch a joint offensive with Afghan forces. More than 2,000 British troops, including Scots Guards, Household Cavalry and Royal Marines from 40 Commando, have been involved in the operation.


And all because the old guy with the turban said "please."

British troops set up a cordon around the town while crack American paratroopers from the so-called Taskforce Fury smashed a route through Taleban trenches, and "dug-in" with defensive positions. Last night the Taleban admitted they had abandoned Musa Qala in the face of almost certain defeat.


"Ummm... Those ain't crack American paratroopers from the so-called Taskforce Fury, are they?"
"I think they might be... Hey! Where'd the Arabs and Other Foreign Fighters go?"

But the British denied reports the town had fallen completely. British troops on the outskirts of the town were last night "consolidating their positions".


"We can wait. That's like walking into an explosive. Our new allies are gonna clean it out."

At least two British soldiers have died in the operation. Trooper Jack Sadler, 21, from the brigade reconnaissance force, was killed by a roadside bomb in the area on 5 December and Sergeant Lee Johnson, 33, was killed by a mine on Saturday. A third soldier, whose nationality has not been released, was killed by a mine on Sunday. Dozens of Taleban were killed during the operation, and at least two children died in crossfire. Ahmad Wali, a Taleban fighter from Musa Qala, insisted morale remained high. He said: "I left with some fighters for a break. We are happy to go back and fight, but we will listen to our commanders."


"They say head for Quetta."




This article starring:
AHMED WALI
Taliban
MULLAH ABDUL SALAAM
Taliban
Posted by: Fred || 12/11/2007 10:05 || Comments || Link || E-Mail|| [6495 views] Top|| File under:
Taliban abandons Musa Qala
(Xinhua) -- Taliban militants admitted Monday they have vacated Musa Qala district of Helmad province as Afghan and NATO forces continue their operation in militants' heartland in south Afghanistan. "We retreated from Musa Qala in order to avoid inflicting casualties on civilians," the outfit's spokesman Qari Yusuf Ahmadi told media from undisclosed location. He did not give more details.


"As soon as the real soldiers are gone we'll sneak back and set up shop again."

Afghan troops backed by NATO launched a major offensive on Saturday afternoon to restore government's control over the strategically important Musa Qala district and so far, according to officials over two dozen Taliban fighters have been killed. After falling into Taliban hands last February, Musa Qala has enabled Taliban fighters to regroup and target Afghan and NATO and the U.S.-led Coalition forces in the southern and eastern provinces of the post-Taliban nation.

This article starring:
QARI YUSUF AHMEDI
Taliban
Posted by: Fred || 12/11/2007 00:00 || Comments || Link || E-Mail|| [6497 views] Top|| File under: Taliban
Dutch pound Taliban positions
DUTCH heavy artillery has been used to pound suspected Taliban positions as round-the-clock military operations continue to root out insurgents operating in mountains close to this strategic base in Oruzgan province jointly manned by an Australian task force.

A brief siren wail was the only warning Sunday afternoon that a huge 155 millimetre self-propelled gun was about to fire. Over the course of an hour the German-built Panzerhaubitze 155mm self-propelled howitzer, short-listed for procurement by the Australian Defence Force, fired six rounds of highly specialised extended range ammunition capable of hitting targets with pinpoint precision 40km away. The thunderclap detonations sent shock waves through Camp Holland the name given to this predominately Dutch base that is shared by 400 Australian Army engineers and a 300-strong special forces task group.

Details of the fire support mission were not given but followed a day of intense air activity over Tarin Kowt involving Dutch Apache helicopter gun ships and Blackhawk transport helicopters. Australian troops are also heavily involved clearing Taliban extremists from the strategic Baluchi Pass in the Chora valley north east of Tarin Kowt.
Continued on Page 49
Posted by: Fred || 12/11/2007 00:00 || Comments || Link || E-Mail|| [6461 views] Top|| File under: Taliban
Africa North
Algeria bomb blasts 'kill 47'
Additional stories from AP, Reuters, and AFP. As of 0930 CST the death toll is 62. AoS.

Two car bombs ripped through the Algerian capital Tuesday, reportedly killing 47 people -- including 10 U.N. workers -- in what appeared to be targeted attacks on government and United Nations buildings.

One explosion was outside the constitutional court in the Algiers neighborhood of Ben Aknoun and the other was in the residential area of Hydra, state-run television network ENTV reported. The other attack tore the front off the U.N headquarters in the city. A U.N. spokesman told the Associated Press that 10 staff members were killed one of the bombings.

Algeria's Minister of State Noureddine Yazid Zerhouni said the explosions were the result of two cars full of explosives, according to the state news agency. So far no group has admitted responsibility for Tuesday's blasts.

The U.N. headquarters in the Algerian capital and a separate building housing its refugee agency's office "suffered extensive damage" and staff members were among the casualties, U.N. High Commissioner for Refugees spokesman Ron Redmond told CNN. "There have been several casualties but we don't yet have any specific numbers," he said.

He said there were usually half a dozen to a dozen people working in the U.N. offices. "Apparently this was an extremely powerful bomb," Redmond told CNN from UNHCR headquarters in Geneva, Switzerland. "It's caused a lot of damage and right now we're just trying to sort out where our staff are." The U.N. is located in the Algiers neighborhood of Hydra.

Video from the scene showed a shallow crater in the road, surrounded by rubble and crowds of people. A nearby four-story building was missing its facade and there was damage to some of the building's interior.

Agence France-Presse said French President Nicolas Sarkozy had condemned the attacks, describing them as "barbarian acts", during a telephone call to his Algerian counterpart Abdelaziz Bouteflika.

Hydra is an upscale district home to several Western companies, government buildings, and embassies, according to residents. Ben Aknoun is a more residential area but also houses buildings of the Supreme Court.
Posted by: ed || 12/11/2007 08:58 || Comments || Link || E-Mail|| [6458 views] Top|| File under: al-Qaeda in North Africa
Alert in El Harrach prison
The Direction of El Harrach Prison, Algiers, has tied 8 detainees and put them under isolation following the discovery of some mobile phones inside their cells, while prisoners, who are serving for terrorism related cases, have accused some guards of tearing out religious books, sources inside the prison revealed.

El Harrach prison is witnessing a high state of tension for five days after tussles between prisoners detained in cell 1 and 2 and some guards, the same source told El Khabar. Prison guards found 4 mobile phones hidden under prisoner's beds following a routing search. Immediately, guards removed the prisoners who sleep where mobile phones were found. The concerned prisoners have been a subject to a cross exanimation during the same day then punished by being put under isolation after tying their hands and deprived from their usual rights.

In turn, the abovementioned prisoners entered in a hunger strike to protest against what they call "false charges," while denying that the discovered phones are theirs. The same sources quoted prisoners saying that "some guards have torn out religious books, while a guard has written down offensive words on one those books." El Khabar could not infirm or confirm theses allegations.
Posted by: Fred || 12/11/2007 00:00 || Comments || Link || E-Mail|| [6465 views] Top|| File under: al-Qaeda in North Africa
Europe
Female 'terrorist' killed in Turkish police raid
ANKARA - A female 'terrorist' was killed and two police officers were injured in a raid on a 'cell house' of an underground leftist group in the Turkish capital on Monday, officials said. The woman was killed in a shootout with security forces in Ankara sparked when she opened fire after calls for her surrender, the city governor's office said in a statement.


Come out, mitts, air, never alive, blam.

A man who left the basement flat in the middle-class Kurtulus neighbourhood shortly before the raid was detained in the street. Anatolia news agency, quoting witnesses, said security forces hurled a smoke bomb into the flat as they stormed in.

Police seized two guns in the flat after the operation, the statement said. Bomb experts, aided by sniffer dogs, searched the flat for explosives but it was not clear whether they found anything suspicious, it reported.

The governor's office did not name the outlawed group to which the dead woman allegedly belonged and gave no details about what prompted the raid.

Several violent far-left groups are active in Turkey. The most prominent is the Revolutionary People's Liberation Party-Front (DHKP-C), held responsible for a number of attacks that have left dozens killed since 1976, including two retired generals, a former justice minister and a prominent businessman. It is listed as a terrorist organisation by Ankara, the European Union and the United States.


How 'bout the Islamicist groups. Do they rate a mention?
Posted by: Steve White || 12/11/2007 00:00 || Comments || Link || E-Mail|| [6461 views] Top|| File under:
German court upholds headscarf ban
(Xinhua) -- A regional court in Southwestern German state of Hesse ruled Monday that a headscarf ban for women civil servants does not violate the state's constitution. The rule, introduced by Chancellor Angela Merkel's Christian Democrats in 2004, forbids public servants from wearing articles of clothing that "could endanger confidence in the neutrality of their carrying out their official duties."

According to German news agency DPA, the court voted 6-5 in favor of upholding the ban, which also applies to teachers in Hesse, where the city of Frankfurt is located. The ruling was in response to a suit filed by lawyer Ute Sacksofsky, who saw the measure as an infringement on the freedom of religion and on equality between the sexes.

The lawyer said Muslim women still had a good chance of having the headscarf ban lifted if they took their case to court. She said Monday's judgment by the Hesse High Court applied only to the text of the original law passed by the state government and did not deal with whether Islamic headgear was covered by it.
Posted by: Fred || 12/11/2007 00:00 || Comments || Link || E-Mail|| [6475 views] Top|| File under: Global Jihad
India-Pakistan
Roggio Reports Suicide Bomber at Pakistani Nuke Complex
By Bill Roggio December 10, 2007 9:26 PM

As the Pakistani military continues the slow push to regain control of the settled district of Swat, suicide bombers struck in two locations, one at a sensitive weapons facility near Islamabad. The most deadly attack occurred in Swat in the Northwest Frontier Province after a suicide bomber hit a police checkpoint near Matta, where the Pakistani Army just established a presence. Ten were killed, including two children and three police.

But the attack at a Pakistani Air Force base in Kamra, while only injuring seven, has far more serious implications. The Kamra complex is a likely location for Pakistan's nuclear weapons program. The suicide bomber targeted a bus filled with 35 children of Pakistani Air Force officers. The driver, a conductor, and five children were wounded in the strike.

Global Security notes the Pakistan Aeronautical Complex in Kamra is one of the Air Force sites likely associated with Pakistan nuclear weapons development.

The Wah Cantonment Ordnance Complex consists of three nearby armament facilities in Wah (Pakistan Ordnance Factories - POF), Kamra (Air Weapon Complex - AWC), and Taxilia (Heavy Industries Taxila -HIT). One or more of these facilities is probably associated with the weaponization of Pakistan's nuclear devices. According to some reports, the main storage and maintenance site of the Pakistani nuclear weapons, particularly the weapons at a 'screwdriver level', is located at the 'ordnance complex' in Wah.

The Air Weapon Complex at Kamra is devoted to air-to-surface munitions, among other activities, and would probably have at least some connection with the development of air-delivered nuclear weapons. ... The Pakistan Aeronautical Complex (PAC) was almost certainly responsible for the modification of Pakistani aircraft, probably including F-16 fighters, to a configuration capable of delivering air-dropped nuclear weapons.

While Taliban and al Qaeda suicide bombers have targeted secure military facilities over the past year, it is unclear if the suicide attack was a target of opportunity or a demonstration of the groups' capacity to penetrate security at sensitive locations.
Posted by: Glenmore || 12/11/2007 08:22 || Comments || Link || E-Mail|| [6473 views] Top|| File under:
Morticia can run, sez tribunal
KARACHI - A Pakistani election tribunal on Monday dismissed a petition to bar opposition leader and former premier Benazir Bhutto from contesting next month's elections, court officials said. A candidate from the former ruling party which backs President Pervez Musharraf had sought Bhutto's disqualification from standing in her southern hometown constituency of Larkana.

The petition said that Bhutto should be ineligible because of sentences passed down by anti-graft courts five years ago, the officials said on condition of anonymity. But after arguments from Bhutto's lawyers that the sentences had already been overturned by the Supreme Court, tribunal judges threw out the petition, the officials said.
Posted by: Steve White || 12/11/2007 00:00 || Comments || Link || E-Mail|| [6459 views] Top|| File under: Govt of Pakistan
16 militants arrested in Balochistan operation
Security forces, in an on-going operation, have arrested 16 militants and seized a large cache of arms and ammunition from their posession, while another cache of arms and ammunition was also seized in an operation in Khahan. According to details, the security forces, on the second day of the operation, had raided a number of areas of Balochistan and arrested 16 militants after facing some resistance. They also seized rocket launchers, mortar shells, anti-personnel mines, hand grenades, machine guns and thousands of rounds of ammunition in an operation conducted in the Khahan area of Kohlu. According to information, nearly 50 people were initially arrested people but most were freed after questioning. Tanzeem-e-Anjuman-e-Ittihad Marr has alleged that several people including women and children, were killed during the operation while hundreds were arrested. FC Inspector General Major General Saleem Nawaz however categorically rejected the claim and said that no one was killed in the operation, however, some militants were arrested and arms and ammunition were seized during the operation. He said that the international community could visit the area and see the improvements in the lives of the people.
Posted by: Fred || 12/11/2007 00:00 || Comments || Link || E-Mail|| [6457 views] Top|| File under:
Terrorist bombs children's schoolbus in Kamra
Eight people, including five schoolchildren, were injured on Monday when a suicide bomber exploded his car near a Pakistan Aeronautical Complex (PAC) bus carrying air force employees' children, the Pakistan Air Force (PAF) said in a press release. The attack happened at a military base at Kamra, about 50 kilometres northwest of Islamabad. "A suicide bomber exploded his white car on the outskirts of the PAC factories on the Qutba-Attock Road on Monday at 7.30am near a PAC school bus carrying children to schools in Attock City," the PAF said. The bomber was alone in the car and he died immediately after the explosion, it said, adding, "Consequently, five children and three adults travelling in the bus were injured." The PAF also said that one of the injured was in critical condition but there were no immediate fatalities. The civil administration has launched an inquiry into the matter, it added.

Army spokesman Major General Waheed Arshad said the injured children were stable, reported AP. "This barbaric attack shows how cruel the terrorists are," he said, adding that a bus driver and a guard were also injured. Police said the children were all aged under 12. Kamra police chief Tariq Hanif told Reuters that the attack was specifically targeting the school bus.
Posted by: Fred || 12/11/2007 00:00 || Comments || Link || E-Mail|| [6459 views] Top|| File under: Taliban
5 killed in rocket attacks in Swat
Five people were killed and two others injured when stray shells landed on houses in Swat district's Chaparyal area, residents said on Monday. Also, seven army men, including a major and a captain, who were kidnapped by local Taliban in Kabal, were freed on Monday, Taliban sources said.

The five people, including four of a family and a child, were killed and another child injured as the army continued pounding suspected militant hideouts with artillery in the Chaparyal and Venai areas. Another child was allegedly injured in shelling from military helicopters in Venai, the residents said. Provincial government spokesman Amjad Iqbal was not aware of these casualties. About the release of troops, he said they escaped from captivity after overpowering their Taliban guards last night. "The two officers and five soldiers reached at a safe location at around 4am."He also said seven people, including a would-be suicide bomber and a foreigner, were detained in Kanjoo and Mingora.

In Kabal, the houses of Maulana Fazlullah's aides Akbar Hussain and Ishaq were demolished by locals, Amjad said. The residents said the army continued targeting militant positions in the Ghat Piochar, Shaur, Namal, Venai and Chaparyal areas.

This article starring:
AKBAR HUSEIN
TNSM
Amjad Iqbal
MAULANA FAZLULLAH
TNSM
Posted by: Fred || 12/11/2007 00:00 || Comments || Link || E-Mail|| [6459 views] Top|| File under: TNSM
Iraq
Baghdad oil refinery ablaze after rocket attack (?)
BAGHDAD - Firefighters were on Monday battling a blaze at a south Baghdad oil refinery sparked by a rocket attack, a statement from the Iraqi government said. 'Four rockets hit the benzine pipeline' in southern Baghdad's Dora refinery, the government said, adding, 'the damage from this terrorist attack is still unclear.'

Oil ministry spokesman Asim Jihad said a Katyusha-type rocket is believed to have caused the inferno. 'A rocket thought to be of the Katyusha type struck a light fuel tank at the refinery, causing fire and material damage,' Jihad told AFP. 'There were no casualties.

'The fire is still burning but the situation is under control,' he said mid-afternoon. 'The extinguishing operation is still continuing. I cannot say when will it be put out, but the tank is isolated and we are waiting for the remaining fuel to finish burning.'


But it may not have been a rocket:

The US military, however, disputed that the blaze was caused by rockets and put it down to an 'industrial accident.' 'Baghdad forces determined that the cause of a fire at the Dora oil refinery today was the result of an industrial accident,' a military statement said. 'The fire which began around 9:00 am (0600 GMT) was initially believed to have been started by indirect fire' but when troops arrived on the scene 'its cause was determined to be the result of a pipe explosion,' the statement said.

It said the security forces arrived at the site within minutes and began to control the blaze. 'The exact number of casualties is unknown at this time,' the statement said.
Posted by: Steve White || 12/11/2007 00:00 || Comments || Link || E-Mail|| [6457 views] Top|| File under: Iraqi Insurgency
Troops stop alleged al-Qaeda operatives returning to Rashid
Multi-National Division – Baghdad Soldiers arrested two men who were suspected terrorists attempting to infiltrate back into the Rashid District Dec. 6. "Warriors" of Company A, 2nd Battalion, 12th Infantry Regiment, 2nd Infantry Division, and "Tuskers" from Company B, 4th Battalion, 64th Armored Regiment, 3rd Infantry Division, both attached to the 4th Infantry Brigade Combat Team, 1st Inf. Div., made the arrest of the alleged al-Qaeda operatives after receiving a tip from an informant.

In the Doura region, the "Warriors" raided a home and detained an alleged al-Qaeda in Iraq member suspected of multiple murders. Iraqi Security Volunteers believe the suspect was in the neighborhood trying to re-organize a new terrorist group in the area.

After a fire fight in Saydiyah, the Tuskers detained a man who the Iraqi Army believes may be a member of a radical AQI splinter group. During a patrol, the Soldiers and members of the 1st Battalion, 3rd Brigade, 6th Iraqi Army Division were shot at from a home, and returned fire. Upon clearing the house, Soldiers found a blood trail that led them to the suspect armed with a pistol and a hand grenade.
Posted by: Fred || 12/11/2007 00:00 || Comments || Link || E-Mail|| [6459 views] Top|| File under: al-Qaeda in Iraq
Iraqi Army, Coalition Forces oust insurgents in Hawr Rajab, Arab Jabour
Several Iraqi Army and Coalition Forces operations led to the reduction of enemy fighters and insurgent resources Dec. 5 in Hawr Rajab and Arab Jabour.

In Hawr Rajab, Soldiers of Troop B, 6th Squadron, 8th Cavalry Regiment, 4th Brigade Combat Team, 3rd Infantry Division, from Fort Stewart, Ga., detained four individuals during Operation Rounders, an overnight operation involving a neighborhood search for insurgents and weapons. "This is pushing our operations into the east," said 1st Lt. Ryan Resslera, from Cincinnati, Ohio, Headquarters and Headquarters Company, 6-8th Cav. Regt., executive officer. "This is giving us a foothold to better help the people."

The four detainees were taken in for questioning at Forward Operating Base Falcon.

In another mission in Hawr Rajab, an Air Force F-16 Fighting Falcon supporting the 6-8th Cav. Regt. destroyed an illegal canal crossing point with a GBU-31 laser guided smart bomb. Such crossings are often used by insurgent forces to circumnavigate Coalition Force checkpoints.

In Arab Jabour, Soldiers from the 2nd Brigade Combat Team, 3rd Infantry Division, conducted several operations to eliminate insurgent resources. Soldiers of Company C, 1st Battalion, 30th Infantry Regiment located an improvised explosive device while conducting a presence patrol in the area. The IED consisted of two 57 mm projectiles attached to a detonation cord.

Another IED was discovered by Concerned Local Citizens and reported to Soldiers of Company B, 1-30th Inf. Regt. While investigating the initial IED, an explosive ordnance disposal team in support of the Soldiers located a cache of 100 pounds of unknown bulk explosives. Both the IED, which consisted of one anti-personnel mine with two 155 mm artillery rounds stacked beneath, and the explosives were destroyed in a controlled detonation.

Nearby, CLCs also discovered another weapons cache. The cache consisted of four 120 mm mortar rounds, two 60 mm mortar rounds, two 57 mm projectiles with detonation cord attached and one rocket-propelled grenade. The citizens took the cache to Soldiers of Company D, 1-30th Inf. Regt., who were conducting an overwatch in the area.


"Here you are, sirs. Where would you like them?"
"Ummm, over there. Way over there."

In a separate event, an air weapons team was called in by Soldiers of the 833rd Military Transition Team. The team, which is training Soldiers of the 3rd Battalion, 3rd Brigade, 8th Iraqi Army Division, called for the strike after being engaged by small-arms fire from two buildings and two mud huts. The structures were engaged by an Apache helicopter's 30 mm cannons and Hellfire missiles, killing three insurgents. No Coalition Forces were injured in the attack.
Posted by: Fred || 12/11/2007 00:00 || Comments || Link || E-Mail|| [6458 views] Top|| File under: Iraqi Insurgency
Coalition force operations disrupt al-Qaeda networks; 27 suspects detained
Coalition forces captured four wanted individuals and 23 additional suspects during operations Sunday and Monday targeting al-Qaeda networks in central and northern Iraq.

During continued efforts to disrupt al-Qaeda networks in the capital city, Coalition forces captured a wanted individual and one additional suspect during an operation in Baghdad. The wanted individual is allegedly involved in al-Qaeda in Iraq propaganda and media operations and is a close associate of a suspect detained on Dec. 9.

In Taji, Coalition forces captured an alleged al-Qaeda in Iraq leader also involved in the terrorist networks in Baghdad. Reports indicate he is a close associate of senior terrorists in a network operating in northern Baghdad. This network is responsible for the majority of car-bombing and improvised explosive device attacks in the area, and is involved in extortion, intimidation, weapons trafficking and the facilitation of foreign terrorists. One additional suspect was detained during the operation.

Northwest of Mansuriyah, Coalition forces captured a wanted individual allegedly associated with the al-Qaeda in Iraq network operating in Muqdadiyah and involved in foreign terrorist facilitation. The wanted individual is reportedly an associate of several al-Qaeda members previously detained by Coalition forces for their role in networks operating in the Diyala River Valley.

During operations in Samarra, Bayji and Hawija, Coalition forces detained 14 suspected terrorists and wounded one while targeting associates of propaganda and media operations, car-bombing cells, and foreign terrorist and weapons facilitation networks. During the operation in Bayji, the ground force received hostile fire from a building in the target area and returned fire in self-defense, wounding one. The suspect was detained, treated on site and transported to a military medical facility.

On Sunday, Coalition forces captured a wanted individual in Mosul believed to be a foreign terrorist facilitator associated with senior facilitators operating in and outside of Iraq. The wanted individual is reportedly involved in the facilitation of supplies and finances for use in attacks against Coalition forces. As the ground force entered the target building, the wanted individual attempted to leave through the back door. Coalition forces engaged to stop his movement, wounding and subsequently detaining him. The individual was treated and transported to a nearby military medical facility. In addition to the wanted individual, six suspects were detained.


Posted by: Fred || 12/11/2007 00:00 || Comments || Link || E-Mail|| [6460 views] Top|| File under: al-Qaeda in Iraq
Israel-Palestine-Jordan
'Limited Gaza ops having effect'
A large-scale operation in the Gaza Strip has dropped to the back burner in recent days after an assessment within the defense establishment found that the daily border raids the IDF has been conducting have had an effect on Hamas's military capabilities, senior defense officials said Tuesday.

Earlier in the day, eight Palestinian gunmen were killed and at least 10 wounded as IDF tanks and bulldozers, backed by IAF helicopters, swept into southern Gaza in the biggest operation there since Hamas's violent takeover in June. Fierce clashes erupted between IDF troops and gunmen who fired rocket-propelled grenades and mortar shells at the soldiers.

Posted by: g(r)omgoru || 12/11/2007 17:01 || Comments || Link || E-Mail|| [6458 views] Top|| File under: Hamas
Islamic Jihad gunman killed by IAF missile in Gaza
A Palestinian gunman was killed in the Gaza Strip by a missile fired from an IAF aircraft, Israel Radio reported overnight Monday. According to an IDF spokesman, Golani brigade troops operating near the town of Beit Hanun identified a gunman approaching them and in response an IAF helicopter fired at the gunmen and identified a hit. Palestinian sources said the gunman was affiliated with the Islamic Jihad and that two more Palestinians were wounded by the missile.
Posted by: Fred || 12/11/2007 00:00 || Comments || Link || E-Mail|| [6492 views] Top|| File under: Islamic Jihad
Israeli forces seize four near Jenin
Ma'an – Israeli forces seized four Palestinians in near the norhtern West Bank city of Jenin on Monday morning. Two were detained at a checkpoint in the town of Arraba, and the other two were abducted from their homes, sources in the Israeli military said.
Posted by: Fred || 12/11/2007 00:00 || Comments || Link || E-Mail|| [6497 views] Top|| File under: Palestinian Authority
Sri Lanka
16 rebels killed in northern Sri Lanka
(Xinhua) -- At least 16 Tamil Tiger rebels were killed and three government soldiers were slightly injured on Monday in separate clashes in northern Sri Lanka, said the military. Officials from the Media Center for National Security said four members of the rebel Liberation Tigers of Tamil Eelam (LTTE) were killed in a confrontation around 8:30 a.m. (0300 GMT) in the Navatkulam area of the Vavuniya district.

In the Mullaitivu district, at least nine LTTE rebels were killed in two confrontations with government troops at noontime. Three soldiers sustained minor injuries in the two battles. Meanwhile, three LTTE rebels were killed in clashes with the Army in Muhamalai of the Jaffna peninsula at about 6:55 p.m. Clashes between the two sides began to focus in the north after the military claimed in mid-July that the rebels had been totally cleared from the Eastern Province.

The government said about 10 LTTE rebels were killed each day in northern battlefield recently. Claiming discrimination at the hands of the Sinhala majority, the LTTE has been fighting the government since the mid-1980s to establish a separate homeland for the minority Tamils in the north and east. More than 5,000 people have been killed in the new wave of violence since the end of 2005, making the Norwegian brokered ceasefire agreement exist only on paper.
Posted by: Fred || 12/11/2007 00:00 || Comments || Link || E-Mail|| [6458 views] Top|| File under:
Who's in the News
42
[untagged]
4
Global Jihad
4
al-Qaeda in Iraq
4
Taliban
4
Iraqi Insurgency
3
Palestinian Authority
2
TNSM
2
al-Qaeda in North Africa
2
Hezbollah
2
Govt of Pakistan
2
Muttahida Majlis-e-Amal
1
Jemaah Islamiyah
1
Muslim Brotherhood
1
Govt of Syria
1
Islamic Jihad
1
Hamas
1
Egyptian Islamic Jihad
Bookmark
E-Mail Me
The Classics
The O Club
Rantburg Store
The Bloids
The Never-ending Story
Thugburg
Gulf War I
The Way We Were
Bio
Merry-Go-Blog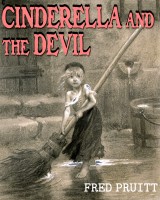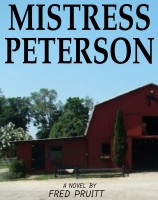 On Sale now!


A multi-volume chronology and reference guide set detailing three years of the Mexican Drug War between 2010 and 2012.

Rantburg.com and borderlandbeat.com correspondent and author Chris Covert presents his first non-fiction work detailing the drug and gang related violence in Mexico.

Chris gives us Mexican press dispatches of drug and gang war violence over three years, presented in a multi volume set intended to chronicle the death, violence and mayhem which has dominated Mexico for six years.
Click here for more information


Meet the Mods
In no particular order...


Steve White
Seafarious
Pappy
lotp
Scooter McGruder
john frum
tu3031
badanov
sherry
ryuge
GolfBravoUSMC
Bright Pebbles
trailing wife
Gloria
Fred
Besoeker
Glenmore
Frank G
3dc
Skidmark
Alaska Paul



Better than the average link...



Rantburg was assembled from recycled algorithms in the United States of America. No trees were destroyed in the production of this weblog. We did hurt some, though. Sorry.
3.215.79.68

Help keep the Burg running! Paypal: