Afghanistan
Fierce battle rages for Taliban stronghold
More than 6,000 troops were engaged in intense fighting last night as British and American forces led a major offensive to seize the largest Taliban stronghold in Afghanistan. In what military commanders described as a defining battle for the stability of Helmand province, around 4,500 Nato soldiers and Afghan National Army troops launched a series of attacks against a 2,000-strong Taliban force entrenched in the town of Musa Qala. Fighting was expected to last for days.



Battle breakdown
4,500 international and Afghan army forces are attacking Taliban positions.

2,000 Taliban troops are defending Musa Qala.

1,200 British soldiers are involved in the offensive.

500 US troops took part in the initial attack against Musa Qala under cover of darkness.

19 helicopters - Apache attack and Chinook troop carriers - were used in the first drop of infantrymen.

12 Taliban have been confirmed dead.
Colonel Richard Eaton, spokesman for the commander of Task Force Helmand, told The Observer: 'There has been determined resistance and continual fighting throughout the day, but we are making progress.' Amid reports of close-quarters battle, a number of British troops were reported injured, while a soldier with the Second Battalion the Yorkshire Regiment was killed, it was announced last night. His death takes the number of British personnel killed in Afghanistan since October 2001 to 86. Eaton added: 'The aim of this operation is to win over the people of Helmand. The support of the people is the prize. They have a choice of living under a free democratic government or under the tyranny of the Taliban.' The operation, which has been codenamed Mar Kardad, meaning 'snakepit', is the biggest mounted in Helmand since the deployment of Nato forces last year.

For both sides Musa Qala has become deeply symbolic - it is the only urban centre that the Islamist group has been able to take and hold.

Among the forces threatening its perimeter defences last night were more than 1,200 British troops, including sizeable numbers from the 1st Battalion Scots Guards and 40 Commando, Royal Marines. Sources in Helmand described yesterday's fighting as 'heavy', with US airstrikes continuously targeting Taliban positions around the town. Twelve Taliban rebels were declared dead in one attack, including a commander believed to be responsible for attacks against international troops.

Under cover supplied by US aircraft, international forces and Afghan infantrymen advanced on Musa Qala from three directions across mountainous terrain. Military strategists have been planning an attack for months, aware that it is encircled by many well defended positions and minefields. Taliban anti-aircraft guns are understood to line ridges above the town, which has just one road in and one road out.

With the fighting showing no signs of ebbing, a Taliban claim that several armoured vehicles had been destroyed was dismissed. British defence sources said there had been 'steady progress'.

Earlier, hundreds of US soldiers were dropped from 19 helicopters, including troop carriers. They fought throughout Friday night, a tactic designed to let Afghan government troops, backed by British units, move in.

Hundreds of UK soldiers have been deployed from the British army's forward operating base, Camp Bastion, in Sangin, around 20km away. Military commanders speculated that, if the Taliban sustained large casualties, they might flee the town and head north into mountains. 'In the past, Taliban have withdrawn when faced with a large force in the field, but that remains to be seen,' said Eaton.

For the Taliban, Musa Qala has become a key centre of military and drug smuggling operations. For the international forces, ousting the enemy would take away their last major stronghold before the winter sets in, a period when the Taliban traditionally build up their reserves.

Despite the intensity of the fighting, the Taliban claim they are confident of resisting the offensive. Taliban commander Mullah Ahmadullah said: 'Morale is high... we will not lay down our weapons. We will fight to the death.'

Taliban fighters have been given orders to carry out attacks far more widely than Musa Qala to try to deflect attention from the town, but Nato sources say they have contingency plans to deal with that. Militants overran Musa Qala in February, four months after British troops left the town after a contentious peace agreement that gave security responsibilities to Afghan elders. Musa Qala has been in the control of Taliban fighters ever since. Situated north of Helmand, Musa Qala and the region around it have seen the heaviest fighting in Afghanistan this year. It is also in the middle of the opium poppy-growing belt.

This year has been the deadliest since the US-led invasion in 2001. More than 6,200 people have been killed in insurgency-related violence, according to an AP news agency tally of official figures.

As the battle raged in Musa Qala, Taliban militants in the neighbouring Sangin district were accused yesterday of hanging a 12-year-old boy in an orchard earlier in the week. According to provincial police chief Mohammad Hussein Andiwal, the boy was murdered because he had been giving information to the Afghan government and international forces, according to provincial police chief Mohammad Hussein Andiwal.

In a speech, Afghan President Hamid Karzai also accused the Taliban of suspending a 15-year-old boy from a ceiling and lighting a gas stove underneath him, burning him alive. 'Does anyone believe a human being can be so savage as to burn alive a 15-year-old boy?' he said.
Posted by: Fred || 12/09/2007 00:00 || Comments || Link || E-Mail|| [336070 views] Top|| File under: Taliban
15 killed during operation to retake Musa Qala
A NATO soldier, two children and 12 "terrorists" have been killed in the first day of an operation to retake the southern Afghan town of Musa Qala, the Afghan defence ministry said on Saturday.

The operation involving the Afghan army and NATO's International Security Assistance Force (ISAF) officially kicked off on Friday afternoon although it had been building for weeks and some manoeuvres were already under way. "In this operation so far, 12 terrorists were killed, one captured and a number of weapons and ammunitions were seized," a defence ministry statement said. "And one ISAF soldier was killed as a result of a mine explosion," it said.

An ISAF official confirmed the fatality, but said the nationality of the soldier could not yet be released. Two children in a vehicle in front of a Taliban patrol were also killed in a firefight, ministry spokesman General Mohammad Zahir Azimi told reporters. Five other civilians in the car were wounded, he said, accusing the rebels of using the vehicle as a shield.

Foreign terrorists: Musa Qala, in the opium-rich province of Helmand, has been in the Taliban control since early February, when hundreds of the rebels stormed in and took over. Azimi said it had become a base for "foreign terrorists". "Hundreds of terrorists had massed there," he told reporters.
Posted by: Fred || 12/09/2007 00:00 || Comments || Link || E-Mail|| [336063 views] Top|| File under: Taliban
Africa Horn
Somalia: Bomb explosions in Baidoa
(SomaliNet) A remote controlled roadside bomb explosion has occurred in the Somalia's northwest city of Baidoa on Thursday which aimed to destroy Ethiopian convoy, witnesses said. According to local journalists, the blast happened as Ethiopian military vehicle was passing near the bridge in the city. No casualty was reported on the Ethiopian soldiers as the scene was sealed off by the security forces in Baidoa where they began searching for any suspects. No group has yet claimed the responsibility for the latest bomb attack.

Elsewhere, armed militants have hurled a grenade bomb into local government office in Baidoa wounding seven people. Six of the wounded were the government workers. Local medical sources in Biadoa say that at least eight wounded people were reached to the hospital today alone. Some of the business centers were closed due to the latest bomb explosions. No one has been arrested for the attack so far.

Tension has gone high this morning in Baidoa, the temporary base of the federal parliament as the security forces are trying to restore the situation into normal.


What exactly is normal in Baidoa?
Posted by: Fred || 12/09/2007 00:00 || Comments || Link || E-Mail|| [336061 views] Top|| File under: Islamic Courts
Somalia: Rebels takes control of Bulo-Burde
(SomaliNet) Fighters believed to be supporters of the ousted Islamic Courts Union on Saturday have taken over the control of Bulo-Burde town in Hiran region, central of Somalia, witnesses said. The town has fallen into the hands of the rebel groups after hours of gun battle with the local troops. One civilian person was injured in the fighting so far.

"The rebel militia armed with heavy weapons and battle-vehicles attacked the town from four directions this morning and later seized the control while the government forces withdrew the town," Mohumad Hassan, a local resident told Somalinet. The situation is now quiet and life resumed normal he added. Shortly after the taker over by the Islamists, the people in the town began rallying on the streets and looted the local government offices and the police station.

Recently there have been frequent attacks by the suspected Islamists on the government positions in Hiran regions. No word yet from the government side on the latest attack in which the rebels took over Bulo-Burde.
Posted by: Fred || 12/09/2007 00:00 || Comments || Link || E-Mail|| [336062 views] Top|| File under: Islamic Courts
Africa North
Court issue an arrest warrant against Abdelkahar Benhadj
Security Services have officially told the co-leader of banned Islamic Salvation Front party FIS Ali Benhadj that they have launched a searching campaign to arrest his son Abdelkahar alleged of joining Salafist Group for Combat and Preaching more than a year ago, while Ali Benhadj is still doubting that his son has joined armed action.

Bach-Djerrah municipality's Police Department, in Algiers, has summoned yesterday Ali Benhadj where the judiciary police officer has told him that both general prosecutors of Algiers and Tizi Ouzou courts have issued an arrest warrant against his son Abdelkahar 19 years old. The warrant has been issued on the base of statements of two arrested young men who indicated that they used to be in Salafist fiefs together with the son of Ali Benhadj. Security services have arrested the two people in Algiers and Tizi Ouzou. Furthermore, Ali Benhadj told El Khabar that police asked him to bring two people who could attest to the good conduct of Abdelkahar, adding that he believes that his son is likely arrested by security services.

He further mentioned that he is to head to both Algiers and Tizi Ouzou courts as "to get further details about the two people who stated that they know my son…I'll ask to meet them and inquire about the circumstances in which their statements have been made."
Posted by: Fred || 12/09/2007 00:00 || Comments || Link || E-Mail|| [336061 views] Top|| File under: Global Jihad
The terrorist «Hungry wolf» sentenced to death
Criminal Court of Sidi Belabes has pronounced death penalty against the terrorist Bahri Djilalli, alias "the hungry wolf" after being charged of assassinating 11 teachers (women and men) later in September 1997 in Ain Adane area, Sfizef Prefecture, Sidi Belabes province, western Algeria.

The condemned terrorist, who has been present in the trial, denied all the charges that the court has pronounced against him. He told the judge that on the assassination day he and his group had set up a bogus checkpoint to steal fuel from the passing cars, alleging that he was somehow far from the Karzan bus which carried the teachers who were slaughtered by terrorists there. He further told the court that he ignored that those teachers were assassinated. The trial has been characterised by the absence of the main witness in this case; the driver of the Karzan bus who miraculously escaped death. The driver has already attested that he had seen the terrorist Bahri Djilalli executing the teachers, according to his statements mentioned in the nonsuit.

To recall, Sidi Belabes Criminal Court has already convicted "the hungry wolf" to death in absentia, before surrounding to Oran security services in 2006.
Posted by: Fred || 12/09/2007 00:00 || Comments || Link || E-Mail|| [336061 views] Top|| File under: GIA
Bangladesh
Rab captures 2 top criminals
The Rapid Action Battalion (Rab) yesterday arrested two criminals, one of whom is suspected to be the second-in-command of Joy, one of the top wanted criminals.
The two, Masud - also known as "Killer Masud" or sometimes, Irfan - and Mohammad Hafiz were arrested from the capital's Shewrapara and Malibagh areas. Masud is suspected to be the second-in-command of Joy, a wanted criminal now detained in jail in India.


Joy isn't so happy either.

Hafiz is an accused on twelve systems in nine criminal cases.

Shahidul Haq Bhuiyan, commander of Special Crime Prevention Company of Rab-3, told a press briefing that Masud is accused in a number of criminal cases, including murders. His name is also on top of Rab's wanted criminals' list under Paltan area.


So his mother doesn't love him.

Bhuiyan said a plainclothes team of Rab-3 arrested Masud from his rented residence at West Shewrapara following intelligence of his involvement in various criminal activities including murder, extortion and shootings.

The Rab official said Masud is known by different names in different areas of the city. They suspect that he uses up to ten different names for himself. Rab also seized two passports from Masud's house, both with his picture but under different names.


Nice Pakistani-quality work, too.

Bhuiyan said Masud has admitted to recently entering Bangladesh using a passport in the name of Call Me Ismail.

According to information held by Rab, Masum killed a man called Sinha in Motijheel area about 15 years ago. He also killed a businessman at Purana Paltan Lane about five years ago and has murdered one Masum in the city.

Another team of the same battalion captured Mohammad Hafiz from Malibagh. Both the arrested men were presented before the press yesterday but were not allowed to answer any questions.


Had to get them trussed up to 'go for a ride' at 3 am this morning. Supposedly there's a secret lair with a hidden arms cache ...
Posted by: Fred || 12/09/2007 00:00 || Comments || Link || E-Mail|| [336061 views] Top|| File under:
India-Pakistan
India issues stark terror warning
We often mock the sheer amatuerishness of the jihadis, but this strikes me as likely to be correct and something we need to take notice of. Well trained jihadis attacking subway/underground trains. etc, are a whole different ballgame.



Speaking at a security conference in Bahrain, Mr Narayanan said new al-Qaeda training schools had been established close to the Afghan-Pakistan border. He said Indian intelligence reports had also identified the recruits as being from 14 different countries. He said their targets also included high profile politicians. Economic infrastructure in the Gulf region, such as oil pipelines and storage depots, electricity pylons and ocean going tankers are also at risk, said Mr Narayanan.

International brigade
The training of recruits, he said, had become extremely rigorous and the Gulf Arab states were highly vulnerable to such threats. Referring to what he called "asymmetric war techniques" - the practice of attacking a more powerful enemy's weak spots - India's security adviser said the region faced a new paradigm of al-Qaeda-inspired terrorism through its extensive network of planning, funding, training and arms supply. The training schools, he said, were turning out a new international brigade of terrorists.
Posted by: phil_b || 12/09/2007 05:39 || Comments || Link || E-Mail|| [336061 views] Top|| File under:
Gunmen kill 3 Bhutto supporters in Pakistan
QUETTA, Pakistan - Three supporters of Pakistan opposition leader Benazir Bhutto were killed Saturday when gunmen attacked her party's office in a town in southwestern Pakistan, police said, in the first reported deaths in the current election campaign.

Officers were investigating the early morning incident, which occurred in Naseerabad, about 250 kilometers (150 miles) east of Quetta, the capital of Baluchistan province, said Wajid Akbar, the district police chief. Police had no immediate information about the motive for the attack or who was behind it, he said.

Although killings and other violence have been common in past elections in Pakistan, the bloodshed in Naseerabad was the first such incident in the campaign for parliamentary elections scheduled for Jan. 8.
Posted by: Steve White || 12/09/2007 00:00 || Comments || Link || E-Mail|| [336061 views] Top|| File under: Govt of Pakistan
Swat cleared of militants: army
MINGORA: The Pakistan Army claimed on Saturday that it has cleared almost all militants from Swat after killing 290 rebels and arresting another 143 in recent weeks. According to AFP, Major General Nasser Janjua said 20,000 troops backed by helicopter gunships and artillery had driven the militants out of their strongholds in an ongoing military operation.

"Mullah Fazlullah is still on the run with hardcore militants estimated to be between 200 to 400, including some foreigners," Janjua told reporters here. "The militants have retreated to two places in the mountains in the northwest of the valley and we will chase them there," the commander added.

Likely counter-attack: However, Janjua was careful not to claim success, saying the militants remain dangerous and likely will try to regroup for at least one major counter-attack, reported AP. He said officials believe that some of the fighters loyal to Fazlullah have melted into the local populace, while the hardcore supporters have been pushed into the Piochar side valley. He said Fazlullah had been involved with the "enemy", and claimed Al Qaeda had played a role in the unrest in the conservative region.

He said five soldiers and six civilians had been killed in the operation and around 20 civilians had also been wounded. He said it would take up to four months to stabilise the region, adding that it would take at least 12 months to reopen the region to tourists.

Matta operation: Meanwhile, Daily Times has learnt that security forces are set to launch a large-scale operation against militants in the Ghat Poochar area of Matta, Swat. Residents say a large number of troops have taken positions on the Baryam Top, traditionally a precursor to a military operation. Separately, security forces have arrested 24 suspected militants in Kanjoo and Baryam Top areas, including a confidante of cleric Fazlullah, sources said. Fazlullah's close aide Maulana Muhammad Esa was captured in Swat and shifted to an undisclosed location, sources told Daily Times.

This article starring:
Major General Nasser Janjua
Maulana Muhammad Esa
TNSM
Mullah Fazlullah
TNSM
Posted by: Fred || 12/09/2007 00:00 || Comments || Link || E-Mail|| [336061 views] Top|| File under: TNSM
14-year-old militant held
Fourteen-year-old Liaquat Ali was arrested by the police in Bassa area of Reasi district. Ali, a member of the Lashkar-e-Taiba, is the son of Gulabo, a Gujjar resident of Mahore tehsil.


Mom and Dad must be so proud. Still burping milk, and already he's armed and dangerous.

Ali has been evading arrest since four months. The boy was accompanied by Rafiq, a Lashkar commander. Rafiq was killed in the encounter whereas Ali escaped. He was arrested after a day's search in the dense forest.

Speaking to The Hindu at the Arnas police station, Ali gave a detailed account of his life with militants in the dense forest area. He said Rafiq forcibly recruited him when he was returning from school four months back. Initially he was told to act as a courier of weapons and food material for the militants operating in the belt. Later he was taught the use of automatic rifles and grenades by Saria, a Lashkar militant of Pakistan origin who recently crossed the Line of Control. Superintendent of Police Reasi J.L. Sharma said that based on the information given by the boy they recovered two under barrel grenade launchers.

At present the Juvenile Justice (Care and Protection of Children) Act, 2000, is not applicable to Jammu and Kashmir due to its Special Status under Article 370.

This article starring:
LIAQUAT ALI
Lashkar-e-Taiba
RAFIQ, A LASHKAR COMANDER
Lashkar-e-Taiba
Saria, a Lashkar militant of Pakistan origin
Superintendent of Police Reasi J.L. Sharma
Lashkar-e-Taiba
Posted by: Fred || 12/09/2007 00:00 || Comments || Link || E-Mail|| [336061 views] Top|| File under: Lashkar e-Taiba
Nuggets from the Urdu press
Imran should not come to Punjab University
As reported in Daily Pakistan, the Nazim of Punjab University, Mohammad Ayub, in retaliation to a Tehreek e Insaf press release, said that Imran shouldn't come to Punjab University. Political parties should work in their circles, he said, and they don't have the right to lead students. He said that if someone tried to convert educational institutions into political arenas they would face tough resistance. Imran Khan should remember the incidents at Karachi University, he concluded.

Schools bombed in Kohat
As reported in daily Nawa-e-Waqt, two bombs exploded in Billi Tang, Kohat. Two bombs were planted near Iqra public school. They destroyed the outer wall of the school, but no-one was injured. Police have registered a case on the complaint of the chowkidar of the school against unknown assailants. Terror gripped the city, and parents are not sending their children to schools.

Osama's son involved in October 18 attacks
As reported in daily Jang, the chairperson of the Pakistan People's Party, Benazir Bhutto, told an Arab TV channel that the security situation in Pakistan has declined. She said that the government is closing its eyes to armed groups in Pakistan. She said that Osama's son could be involved in the October 18 attacks in Karachi. She also alleged that some sections of the Pakistani establishment could also be involved.

Imran Khan is a terrorist without a beard
In daily Express, famous columnist Haroon ur Rashid wrote that Imran Khan was Pervez Musharraf's prime minister. Imran never repeats what happened on October 14, 2002, in his meeting with Pervez Musharraf. Imran told President Musharraf that he would never shake hands with corrupt politicians. The president's reply made Imran's brain spin, and he left the presidency, never to return. Pervez Musharraf later said in a TV interview that Imran Khan was a terrorist without a beard.

Taliban don't attack women
As reported in daily Jang, the leader of the local Taliban, Maulvi Faqir Mohammad, denied the statement that he was involved in the attacks on Benazir Bhutto's caravan in Karachi. He said that he would have been proud if he had attacked her jaloos. He said that we don't attack women, and that they deal with men only.

Logic behind boycott
Famous columnist Haroon ur Rashid wrote in daily Express, that in a recent meeting of the APDM the parties in favour of a boycott presented their arguments. They said the government has planned rigging because they want a two-thirds majority to ensure that Musharraf's unconstitutional acts are approved in parliament. On the other hand, if the deposed Supreme Court judges are restored, the parties can achieve all of their objectives. At last, reason prevailed, and they decided to boycott the elections.

Boycott by those who have no candidates
As reported in daily Jang, leader of Jamiat Ulema Islam (JUI) Maulana Fazlur Rehman said that the APDM is not an electoral alliance and has no right to decide about boycotting elections. He said that Nawaz Sharif is being hijacked by letterpad parties and that political parties who are taking interest in boycotting elections have no candidates. He also said that American supported parties are taking part in elections, and we should not leave the arena open for them, but should become the voice of our oppressed brothers.

Election campaign of blaming Benazir
In daily Jang, columnist Imtiaz Alam wrote that the opposition is having cramps about boycott when they can't win one seat. Imran Khan, who was beaten by his own alliance party workers, came out of jail and started raising slogans of boycott, but placed an ad in newspapers for candidates. The great revolutionary Qazi Hussain also called for a boycott but didn't forget to file his nomination papers. Brothers Sharifov also raised the slogan of boycott to shame Benazir Bhutto for participating in the elections but ended up forwarding their whole clan in elections from Lahore. Everyone wants to enjoy the elections, but want to blame Benazir Bhutto for her participation.

No rally for Imran Khan in PU
As reported in daily Khabrain, the supporters of Imran Khan couldn't rally in Punjab University. The anti Jamiat group wanted to hold a rally in favour of Imran Khan in four buses. But Jamiat locked the rooms and gates and blocked three buses; only one bus could leave the campus for the Tehreek e Insaf convention. The Nazim of the Jamiat, Atiq ur Rehman, said that they didn't stop anyone from leaving Punjab University.

Publisher arrested for book against religious personalities
As reported in Daily Pakistan, the police arrested the publisher of a book by Maulana Manzoor Muavia for printing something that contains remarks against religious personalities. The case was registered on the report of Allama Syed Multani, who alledged that the Muslim ummah is united on the uncontroversial place of Sahih Bukhari Sharif, and the writer has tried to defame Imam Bukhari and has written objectionable comments about him. He said that the Muslim ummah's emotions are hurt and the whole ummah is agitated against the writer and publisher.

America did it
As reported in daily Nawa-e-Waqt, military expert Mirza Aslam Beg said that today we've got a cross between martial law and emergency. Renowned military exprest General (retd) Talat Masood said America knew about the state of emergency, but wanted Benazir Bhutto as prime minister. Ex ISI chief Hamid Gul said that it's all because of America.
Posted by: Fred || 12/09/2007 00:00 || Comments || Link || E-Mail|| [336061 views] Top|| File under: Govt of Pakistan
Iraq
Suicide Bomber Strikes Iraqi Oil Hub
A suicide bomber driving an explosives-laden truck filled with sand struck a police station north of Baghdad on Saturday, the latest in a week of bombings that have killed nearly 80 people.

The truck was allowed through the main gate of the complex in Beiji, the site of Iraq's largest refinery, after the driver told the guards he was delivering the sand to a construction site inside. The driver detonated his payload when two policemen approached him as he tried to enter a parking lot, police said. Police and witnesses said the bomber made it through the main gate by hiding his explosives under sand. He was stopped when he tried to drive his truck into a parking lot behind the police station. Guards had become suspicious that he was trying to enter an area that was not under construction.

The blast, which damaged nearby homes and sent shards of glass flying through the air, killed eight people and wounded 16, police said. It occurred in a neighborhood that is home to many refinery workers and engineers, but apparently was targeting the station. A police official said the seven killed included five policemen and two civilians.

"This attack will not deter us and the bombings will not frighten us because we are serving our country and protecting our citizens," said Col. Hazim Jamil of the Beiji police force.

"The truck exploded when the two policeman approached to try to ask the driver questions. After the explosion, we rushed to hide behind trees in order to avoid flying pieces of debris," said Qadouri Mohammed, who was collecting trash near the site of the blast.

Beiji, 155 miles north of Baghdad, houses northern Iraq's largest oil refinery, and serves as a key transfer point for crude oil being exported out of Iraq.
Posted by: Steve White || 12/09/2007 00:00 || Comments || Link || E-Mail|| [336061 views] Top|| File under: Iraqi Insurgency
Israel-Palestine-Jordan
Muslim gunmen target Christian in Gaza
Muslim gunmen in the Gaza Strip tried to kill another Palestinian Christian over the weekend, sources in Gaza City told The Jerusalem Post. They said four masked gunmen tried to kidnap Nabil Fuad Ayad, who works as a guard at a local church. Nabil's cousin, Rami, was kidnapped and murdered two months ago by the same group, the sources said. The sources identified the gunmen as members of the radical Islamic Salafi movement. "They were dressed in the traditional Salafi clothes," said an eyewitness. "They were also carrying guns."

The gunmen tried to force Ayad into their car as he was walking in the street, but he managed to escape to a nearby shop. Shopkeepers who began shouting drove the gunmen away. As they fled the scene, the assailants fired several shots into the air.

The Salafis, who have become very active in the Gaza Strip in recent months, are totally opposed to common Western concepts like economics, constitutions and political parties. They refer to the 2,500 Christians in the Gaza Strip as Crusaders and have vowed to drive them out of the area.

Hamas denied any involvement in the attack, saying its security forces had launched an investigation after receiving a complaint from the victim. Christians living in the Gaza Strip told the Post that they were very worried about the increased attacks on members of their community and religious institutions. "The latest incident is aimed at sending a message to all the Christians here that we must leave," said a Christian leader. "Radical Islamic groups are waging a campaign to get rid of us and no one seems to care."
Posted by: Fred || 12/09/2007 00:00 || Comments || Link || E-Mail|| [336062 views] Top|| File under: Global Jihad
Troops arrest Palestinian carrying bomb
A Palestinian man carrying a pipe bomb and two knives was arrested Saturday evening at the Hawarah checkpoint south of Nablus. Sappers detonated the bomb in a controlled explosion, and the man was taken in for interrogation by security forces.

In another incident in the West Bank, Palestinians threw six Molotov cocktails at an Israeli car traveling near Ramallah on Highway 443. None of the car's occupants were wounded and no damage reported as a result of the attack.

Earlier, Palestinians in the Gaza Strip fired three mortar shells at the western Negev, all of which landed in open territory. No wounded or damage were reported. In a joint statement, the Aksa Martyrs Brigades and the Popular Front for the Liberation of Palestine called the ongoing rocket fire from the Gaza Strip a "response to continued Israeli attacks on [their] people in the Strip," Army Radio reported.
Posted by: Fred || 12/09/2007 00:00 || Comments || Link || E-Mail|| [336061 views] Top|| File under: al-Aqsa Martyrs
Sri Lanka
Sri Lanka army claims it killed 16 Tamil rebels
COLOMBO — Sri Lanka's military said yesterday that up to 16 Tamil Tiger guerrillas were killed in clashes yesterday in the north. The Media Centre for National Security said the military responding to Tamil Tiger artillery fire launched a counter-attack in the Vavuniya district and killed ten cadres of the Liberation Tigers of Tamil Eelam, which is fighting for a separate state in Sri Lanka's north and east for the minority Tamils.

In the northwestern Mannar area, the media centre said security forces killed four rebels in a confrontation while in Kilali closer to Jaffna, troops killed two Tigr guerrillas. The centre said that only three soldiers were injured in clashes yesterday.

There were no comments from the LTTE on the latest clashes. Casualty figures released by both sides cannot be independently verified.
Posted by: Steve White || 12/09/2007 23:01 || Comments || Link || E-Mail|| [336062 views] Top|| File under:
25 killed in Lankan clashes amid calls for UN rights mission
International groups called for a UN human rights monitoring mission in Sri Lanka on Saturday as fresh clashes between troops and Tamil Tiger rebels left at least 25 dead, the government said.

Fighting across Sri Lanka's northern frontier left 24 rebels dead and injured 18 during 24 hours ending early Saturday, the defence ministry said, placing their own losses at one soldier killed and two injured.

There was no immediate word from the Liberation Tigers of Tamil Eelam (LTTE). Independent verification of battlefield casualties are not possible and both sides are known to offer wildly contradictory figures.

Amnesty International and Human Rights Watch Saturday called for the United Nations Human Rights Council to monitor rights abuses in Sri Lanka.

They have called before for such a mission but said the need was more urgent than ever.

The human rights situation in Sri Lanka "is rapidly deteriorating. In the last two weeks of November alone, more than 50 civilians have been killed in Sri Lanka," the Human Rights Watch said.

Since September, more than 20,000 people have been displaced by the escalation in fighting between both sides, the rights group said in an open letter ahead of a UN meeting on human rights in Geneva next week.

In the northern district of Jaffna, the number of "enforced disappearances" and unlawful killings continues "at very high levels," the HRW said adding that "over 200 civilians were reported missing in Jaffna since January 2007."

"Both the Sri Lankan government and the LTTE have failed to abide by their obligations under international humanitarian law to protect civilians from harm," the group said.

Posted by: Fred || 12/09/2007 00:00 || Comments || Link || E-Mail|| [336061 views] Top|| File under:
Who's in the News
29
[untagged]
6
Govt of Pakistan
5
Global Jihad
4
Govt of Iran
2
Iraqi Insurgency
2
Taliban
2
Islamic Courts
1
Hamas
1
Jamaat-e-Islami
1
Jamaat-e-Ulema Islami
1
Lashkar e-Taiba
1
TNSM
1
al-Aqsa Martyrs
1
al-Qaeda
1
al-Qaeda in Iraq
1
al-Qaeda in Yemen
1
GIA
1
Govt of Syria
Bookmark
E-Mail Me
The Classics
The O Club
Rantburg Store
The Bloids
The Never-ending Story
Thugburg
Gulf War I
The Way We Were
Bio
Merry-Go-Blog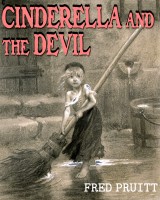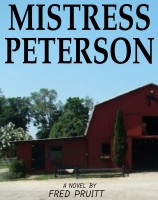 On Sale now!


A multi-volume chronology and reference guide set detailing three years of the Mexican Drug War between 2010 and 2012.

Rantburg.com and borderlandbeat.com correspondent and author Chris Covert presents his first non-fiction work detailing the drug and gang related violence in Mexico.

Chris gives us Mexican press dispatches of drug and gang war violence over three years, presented in a multi volume set intended to chronicle the death, violence and mayhem which has dominated Mexico for six years.
Click here for more information


Meet the Mods
In no particular order...


Steve White
Seafarious
tu3031
badanov
sherry
ryuge
GolfBravoUSMC
Bright Pebbles
trailing wife
Gloria
Fred
Besoeker
Glenmore
Frank G
3dc
Skidmark



Better than the average link...



Rantburg was assembled from recycled algorithms in the United States of America. No trees were destroyed in the production of this weblog. We did hurt some, though. Sorry.
3.231.217.107

Help keep the Burg running! Paypal: