Arabia
Yemen denies Cole bomber freed from jail
Yemen denied reports that an Al Qaeda fighter convicted of taking part in the bombing of the USS Cole had been freed from jail for a second time, saying he had never been released. "Jamal Al Badawi, who was convicted for the (2000) attack on the American warship USS Cole is still in prison and continues to serve his sentence," an interior ministry official was quoted as saying by the official Saba news agency.

The comments followed reports published on Tuesday by Yemeni daily Al-Wassat that Badawi was free and was living in Maareb province. "Badawi has good relations with the political security leaders," the newspaper added, without providing further details.

He was sentenced to death in September 2004 for his part in the bomb attack, which killed 17 sailors, and which was claimed by Al Qaeda. An appeals court later commuted the sentence to 15 years in jail. He broke out of jail in February 2006 with 22 other Al Qaeda militants and was put on a US most-wanted list with a $5m bounty on his head. Locals from Badawi's village said that after more than a year on the run he handed himself in to authorities in October but was allowed to return home after making a pledge not to engage in violent or Al Qaeda activity.

This article starring:
JAMAL AL BADAWI
al-Qaeda in Yemen
Posted by: Fred || 12/09/2007 00:00 || Comments || Link || E-Mail|| [6460 views] Top|| File under: al-Qaeda in Yemen
Caribbean-Latin America
The Monroe Doctrine - Equador To Offer China An Airbase
Ecuador's president has offered the Chinese government an airbase currently serving as one of the last U.S. military outposts in South America.

Ecuadorian President Rafael Correa said during his recent visit to China that he would offer Beijing a lease on the Manta Airport, the presidential website reported last week.

Currently, Manta is used by U.S. military forces for operations. The contract is up in 2009 and Correa will not renew it, a transport and public works ministry communications official told BNamericas.

Correa said access to the air base is part of a plan for Manta to become a "doorway" for China's entry to Latin America.

Air base operations are limited to one building, but it shares the runway with the city's Eloy Alfaro international airport terminal.

Terminales del Ecuador, a subsidiary of Hong Kong-based Hutchison Port Holdings, is already operating Manta's port. Government officials have already spoken of additional Chinese investment for such projects as a rail system. Hutchison has close ties to communist leaders in Beijing and also operates ports at both ends of the Panama Canal.
Posted by: Anonymoose || 12/09/2007 10:14 || Comments || Link || E-Mail|| [6464 views] Top|| File under:
Europe
Germany to release assassins who worked for Teheran
KARLSRUHE, Germany - Germany is soon to release two assassins who were convicted of shooting opponents of Teheran in a Berlin restaurant 15 years ago, prosecutors said Saturday. Kazem Darabi, an Iranian, and Abbas Rhayel, a Lebanese national, were sentenced in 1997 to life imprisonment for the four murders.

A newspaper, Die Welt, said they would be paroled and deported on Saturday, but a spokeswoman for Ehrhart Koerting, interior minister of Berlin state, said, 'The deportation of the two is not taking place today.' She declined to say when the date was. Federal prosecutors in the southern justice capital, Karlsruhe, announced the parole two months ago and later said the duo would be paroled by December 24.

The court that convicted them said they were leaders of a gang set up by the Iranian Islamist authorities to kill the leaders of the opposition Kurdistan Democratic Party of Iran while they were dining at a small Greek-cuisine eatery, the Mykonos, in September 1992.


So the Mad Mullahs™ stage a political hit in Berlin, and German authorities release the murderers. Wonder if the Mullahs will try it again?

It found the assassinations were ordered by a 'commission for special affairs' comprising top figures of the Iranian regime. The other two members of the murder gang to be convicted in Germany were deported in 1999 to Lebanon.


They've been living well ever since.

Over the years it has repeatedly been suggested that Berlin might swap them with Iran to obtain the release of Germans, but the federal government always insisted their punishment was not negotiable. The German Foreign Ministry said Saturday there had been no accord with Iran involving the men.

Germany commonly paroles life prisoners after a total 15 years in pre-trial and penitential custody.


Even though the victims are still dead.
Posted by: Steve White || 12/09/2007 00:00 || Comments || Link || E-Mail|| [6461 views] Top|| File under: Govt of Iran
Turkey investigates alleged ties between police, alleged killers of Christians
Turkey has launched an investigation into alleged collusion between police officers and at least one of the suspects charged with killing three Christians earlier this year at a publishing house that produces Bibles, an official said Saturday.

Two senior police inspectors will be assigned to investigate whether any officers provided assistance to the suspects, an Interior Ministry official said on condition of anonymity because he was not authorized to speak to the media. He did not provide further details.

The three Christians - a German and two Turks - were killed in the southern city of Malatya on April 18. The killings - in which the victims were tied up and had their throats slit - drew international condemnation and added to Western concerns about whether Turkey can protect its religious minorities.

Five people were arrested and charged with murder. The trial opened last month, but was quickly adjourned until January 14 because defense attorneys requested more time to prepare their arguments.

Posted by: Fred || 12/09/2007 00:00 || Comments || Link || E-Mail|| [6459 views] Top|| File under: Global Jihad
Home Front: Politix
White House rejects Dems' "compromise" on war funding, domestic spending
Sounds like someone read the polls and knows the Donks are sinking as fast as the Surge is working


Congressional Democrats are poised to hand President Bush upward of $50 billion in Iraq funding with no strings attached, and they've already offered to cut $11 billion from their domestic spending bills.


since they larded up a lot more than $11 billion...


But in an unusual Saturday afternoon statement, the White House said it would veto any omnibus spending bill that exceeds the president's domestic spending request, a clear sign that the administration is unwilling to compromise on appropriations as the Christmas holidays approach. The House is expected to vote Tuesday on a $520 billion bill that wraps all domestic spending into one package, along with billions for Iraq with no troop withdrawal conditions, and the Senate is likely to follow with a vote later in the week.


one big package of pork and shit, tied to funding they know the POTUS wants to do the first priority: National security and funding/protecting our troops


Still, White House Budget Director Jim Nussle said Saturday it's too much money for domestic programs - and not enough for the war.

"If Congress insists on sending the president a budget-busting bill they know he will veto and that will not become law, they should also pass a continuing resolution that keeps the government running and provides the troops in the field the funds they need," Nussle said.


hmmm wonder if they've heard from those getting civilian defense layoff notices?


It's not clear if Democrats will further give in to White House demands and cut more from their domestic spending bills, or whether they'll challenge him to veto an omnibus funding measure for virtually every agency of the federal government. Democrats were hoping that Bush would embrace a compromise on domestic spending that met the White House halfway on its spending figures if Congress gave the administration war money with no conditions.

If Democrats cut their spending bills further, they risk alienating even more in their own party who are already disappointed with the proposal to drop demands for troop withdrawal from Iraq.


and I worry so much about the alienation of those lying crapweasels


"This is the kind of reckless and irresponsible statement that the American people have come to expect from this White House," said Jim Manley, spokesman for Senate Majority Leader Harry Reid (D-Nev.). "While the president and his Republican allies continue to stubbornly cling to a failed war policy, [the] Democrats will continue to push for a responsible way forward."
LOL - who's clinging to a failed war policy??
Senate Minority Leader Mitch McConnell (R-Ky.), who has been asking for Democrats to compromise on spending, will stick with the president, at least for now.

"While I appreciate the movement in the right direction on the part of congressional Democrats toward concluding this Congress, we must not overspend the taxpayers' money and we must protect our troops," McConnell said.

UPDATE: Reid and House Speaker Nancy Pelosi (D-Calif.) have responded this afternoon with a strong statement, ripping the president for being unwilling to compromise.


unwilling to compromise = unwilling to give them what they cannot force on him



Posted by: Frank G || 12/09/2007 11:56 || Comments || Link || E-Mail|| [6508 views] Top|| File under: Iraqi Insurgency
Pelosi Briefed on Waterboarding in 2002
The WaPo turns on the Dems? Front-page Sunday!



In September 2002, four members of Congress met in secret for a first look at a unique CIA program designed to wring vital information from reticent terrorism suspects in U.S. custody. For more than an hour, the bipartisan group, which included current House Speaker Nancy Pelosi (D-Calif.), was given a virtual tour of the CIA's overseas detention sites and the harsh techniques interrogators had devised to try to make their prisoners talk.

Among the techniques described, said two officials present, was waterboarding, a practice that years later would be condemned as torture by Democrats and some Republicans on Capitol Hill. But on that day, no objections were raised. Instead, at least two lawmakers in the room asked the CIA to push harder, two U.S. officials said.
Posted by: Bobby || 12/09/2007 08:10 || Comments || Link || E-Mail|| [6481 views] Top|| File under: Global Jihad
Bolton calls report on Iran 'quasi-putsch'
U.S. intelligence services attempted to influence political policy by releasing their assessment that concludes Iran halted its nuclear arms program in 2003, said John Bolton, former U.S. ambassador to the United Nations.

Der Spiegel magazine quoted Bolton on Saturday as alleging that the aim of the National Intelligence Estimate, which contradicts his and President Bush's position, was not to provide the latest intelligence on Iran. "This is politics disguised as intelligence," Bolton was quoted as saying in an article appearing in this week's edition. Bolton described the report, released Monday, as a "quasi-putsch" by the intelligence agencies, Der Spiegel said.

The hawkish Bolton has long criticized Mohamed ElBaradei, head of the Vienna-based International Atomic Energy Agency, who has said that there was no hard evidence that Tehran was pursuing nuclear weapons. ElBaradei said the report "somewhat vindicated" Iran, which has denied allegations that it was secretly trying to build nuclear weapons.


Just in time to get the word "quasi-putsch" nominated for the Best New Word or Phrase 2007 awards.
Posted by: ryuge || 12/09/2007 07:55 || Comments || Link || E-Mail|| [6509 views] Top|| File under: Govt of Iran
NBC Decides to Run Conservative-Group Ad
NBC reversed course Saturday and decided to air a conservative group's television ad thanking U.S. troops.


The instant they thought their cover might be blown and might lose a few bucks off their bonuses they dumped their principled stand and doubled back.


The ad, by the group Freedom's Watch, asks viewers to remember the troops during the holiday season. NBC had refused to air the ad because it guides viewers to the Freedom's Watch Web site, which NBC said was too political.


The truth hurts, eh?


But in a statement issued Saturday evening, NBC said: "We have reviewed and changed our ad standards guidelines and made the decision that our policy will apply to content only and not to a referenced Web site. Based on these amended standards the Freedom's Watch ad will begin to run as early as Sunday."


That's our pathetic excuse and we're sticking to it!


NBC's dickhead of standards and practices, Alan Wurtzel, notified Freedom's Watch's media consultant Saturday by e-mail, writing: "This will confirm that the Freedom's Watch spot is approved for air, you patriotic ba$tards."

NBC initially said that airing the spot would violate the network's prohibition on controversial issue ads. Wurtzel, in an interview Friday with The Associated Press, said NBC found nothing wrong with the ad's content, but rather objected to the link to http://www.FreedomsWatch.org, viewing the Web site as too political.


If it goes against your leftist agenda, maybe.


The group's home page is critical of liberals and has a link to a page urging lawmakers not to "cut and run" from the war in Iraq.


Which upset the NBC lawyer who made the decision, since he's been giving cash to the Dems, which is supposedly against NBC policy. Now does their initial decision become clear?

The home page also links to another Freedom's Watch page dedicated to ways to assist the troops and provides links to organizations that send care packages to soldiers.


They must not have seen that. Right?


News of NBC's initial rejection caused an angry reaction on the Internet. Former House Speaker Newt Gingrich, appearing on the Fox News Channel on Friday, called for a boycott of NBC.


I'll bet NBC wouldn't air that, either!


Freedom's Watch, a group backed by wealthy Republican fundraisers, has emerged as one of the best-financed conservative groups. It seeks to be a vocal advocate of President Bush's current policy in Iraq.


And now it's serving double duty as a thorn in NBC's side! :-)
Posted by: gorb || 12/09/2007 03:09 || Comments || Link || E-Mail|| [6467 views] Top|| File under:
India-Pakistan
Jirga reaches Parachinar to negotiate peace
A 16-member tribal jirga on Saturday reached Parachinar, the headquarters of Kurram Agency, for re-negotiating peace with the representatives of rival groups.

There was no break on Saturday in the curfew imposed in Parchinar city and other parts of the agency. Tension mounted in the agency on Friday when armed men attacked a coach in Sadda bazaar, killing its driver. The coach was on its way to Parachinar from Peshawar. The attackers took the passengers away, which included some women. Four truck drivers and an unknown number of cleaners were also reported to have been kidnapped.

Sources in Sadda said the people were kidnapped on "disinformation". They said locals wanted peace in the areas, but some miscreants were creating law and order situation. They said the jirga would play its role to restore peace and recover the kidnapped people.
Posted by: Fred || 12/09/2007 00:00 || Comments || Link || E-Mail|| [6464 views] Top|| File under: Govt of Pakistan
Only male Muslims should be president, PM: JUI-S
Maulana Samiul Haq's Jamiat Ulema-e-Islam (JUI-S) has demanded that only male Muslims should become the president and prime minister of the country. "We will declare that only male Muslims become the president and prime minister of the country," said the election manifesto of the JUI-S, a copy of which was also available to Daily Times.

The JUI-S in its manifesto also demanded banning non-muslim's from appointment to all important posts in the country. It said that all local non-muslims would be allowed to run religious educational institutions, however, no missionary institutions would be allowed to setup their institutions in the country.

Co-education discouraged: The manifesto also says that the JUI-S would discourage co-education in the country and separate women universities would be opened in this regard; the Arabic language would be introduced as a compulsory subject whereas English would be an elective subject; and interest based banking would also be stopped across the country.The party also promised to curtail the 17th Amendment to the Constitution.


This article starring:
MAULANA SAMIUL HAQ
JUI-S
JUI-S
Posted by: Fred || 12/09/2007 00:00 || Comments || Link || E-Mail|| [6461 views] Top|| File under: Jamaat-e-Ulema Islami
Western reports are international terrorism: Memon
Caretaker Information Minister Nisar Memon has termed the extensive coverage of the vulnerability of Pakistan's nuclear assets in the western media as "international terrorism", adding that "no interference" would be tolerated. "We take this international terrorism very seriously," Memon told journalists here, adding that all "steps are taken to protect the country's nuclear assets".

He said no interference, even if it comes from a "powerful friend," would be tolerated with regards to guarding the country's national assets.

He said no interference, even if it comes from a "powerful friend," would be tolerated with regards to guarding the country's national assets.

Three people: "I think three people have had a key role in shaping our nuclear programme. The first man is Zulfikar Ali Bhutto, the second is Nawaz Sharif and third is President Pervez Musharraf, who devised a command and control structure for the nuclear weapons' safety," the minister said.

Memon said Pakistan was facing two types of international terrorism. "The first is the kind we see in Swat or Waziristan. The second, however, is what we call propaganda about our nuclear programme.

"Certain things are being said that we cannot allow to continue," he added.

Certain things are being said that we cannot allow to continue," he added.

Regarding US and Saudi envoys' increased presence in pre-poll-linked activities, he said any diplomat going beyond diplomatic norms would be dealt with in accordance with the law.

He denied an impression given by a journalist that the Saudi ambassador was "behaving like a viceroy".

He denied an impression given by a journalist that the Saudi ambassador was "behaving like a viceroy".

Memon said Afghans, Chechens and Uzbek militants were involved in Swat and people from southern Punjab also took part in the violence. He also said that elections would take place as scheduled, regardless of whether the opposition boycotts.

This article starring:
Nawaz Sharif
Nisar Memon
Zulfikar Ali Bhutto
Posted by: Fred || 12/09/2007 00:00 || Comments || Link || E-Mail|| [6464 views] Top|| File under: Govt of Pakistan
Claims of Qaeda in Pakistan are 'wild guesses': Musharraf
President Pervez Musharraf on Saturday bristled at assertions that Al Qaeda leaders are present in Pakistan. In an interview aired by CNN, the president said, "It is just their guess. So I don't want to make such wild guesses." According to AP, he challenged anyone to provide him with firm intelligence, adding, "They (Al Qaeda) can be anywhere."

No support: He also underlined that he would not support any political party in the upcoming polls, stressing that all political parties would be given an equal chance, reported Online. He said the elections would be held in a free and fair manner, and said foreign observers would be welcome to review the polls.

Speaking in the exclusive interview, the president said emergency would be lifted from the country next week. He said growing militancy in Pakistan's north was a reason for imposition of the state of emergency, adding that the Swat operation was ongoing successfully. He said security forces have managed to destroy important militant bases, which is a good sign for the country.

Emergency ending: Musharraf said once the emergency was lifted on December 15, the situation in Pakistan would be much better. He said the legislation to revoke the Provisional Constitution Order was in its final stages and the constitution would be revived by December 15. He also maintained that Pakistan is determined to fight terrorism and will continue its role in the war against terror.
Posted by: Fred || 12/09/2007 00:00 || Comments || Link || E-Mail|| [6457 views] Top|| File under: al-Qaeda
JI, PTI pressuring PML-N to boycott elections
The fate of the APDM hangs in balance as the component parties will meet today (Sunday) with divergent views on boycotting the January 8 elections. After the PPP and the JUI-F refusal to boycott the elections, and due to dissent within the party, the PML-N has given a green signal to its party ticket holders to prepare for the elections. The APDM component parties, the Jamaat-e-Islami (JI), the Pakistan Tehreek-e-Insaaf (PTI), the Pakhtoonkhwa Milli Awami Party (PkMAP), and the Balochistan National Party-Hayee (BNP-H) would pressure the PML-N to stick to boycotting the polls.
Posted by: Fred || 12/09/2007 00:00 || Comments || Link || E-Mail|| [6457 views] Top|| File under: Jamaat-e-Islami
Saudi Arabia ready to 'broker exile deal' with sacked chief justice
(AKI) - (by Syed Saleem Shahzad) - Saudi Arabia is ready to offer Pakistan's sacked chief justice Iftikhar Mohammed Chaudhry, shelter in the kingdom, Pakistani government sources told Adnkronos International (AKI). High-level sources told AKI, on condition of anonymity, that this was discussed when the Saudi Ambassador to Pakistan, Ali Awaz Al Asiri, called on the deposed chief justice at his residence in the capital Islamabad on Friday. They said that the meeting was set up by the Pakistani government.

Al Asiri is believed to have invited Chaudhry and his family to make the Haj or Muslim pilgrimage to the holy city of Mecca in Saudi Arabia, this year. The Haj is scheduled to take place this month. Al Asiri is also believed to have offered Chaudhry and his family a prolonged stay in Saudi Arabia. Sources within the Saudi consulate in Karachi, on the condition of anonymity, also confirmed to AKI the offer of shelter to Chaudhry and said that the government of Saudi Arabia had tried to bring stability to Pakistan.

Chaudhry was sacked as chief justice after President Pervez Musharraf declared a state of emergency in Pakistan on 3 November, citing rising extremism and an unruly judiciary. The former head of the Supreme Court was placed under house arrest. While opposition leader and former prime minister Nawaz Sharif was prevented from meeting Chaudhry on Thursday, just a day later Al Asiri was allowed to meet him.

It is believed that the potential deal would help break the deadlock within opposition parties who are divided on whether to contest the January general elections if the sacked judges are not reinstated. A Saudi-brokered deal would be a face-saving gesture for Chaudhry and the entire opposition who need to deal with Musharraf's government and also support an independent judiciary to gain public support.
Posted by: Fred || 12/09/2007 00:00 || Comments || Link || E-Mail|| [6459 views] Top|| File under: Govt of Pakistan
Musharraf more popular as civilian president, says survey
(AKI) - A majority of Pakistanis believe that President Pervez Musharraf's popularity will increase since he stepped down as army chief and became a civilian president. According to a survey conducted by the US-based International Public Opinion Polls (IPOP), 74 percent of those surveyed said that Musharraf would get a boost in popularity as a civilian president. The survey was conducted before he resigned as chief of the armed forces and sworn in as civilian president last week. But the results were only published on Thursday.

The IPOP survey was conducted among 773 people from all of Pakistan's major cities through the internet and by telephone. The poll also found that 79 percent believed that democracy would be strengthened in Pakistan after Musharraf stepped down as army chief.

"I don't agree with such surveys," said Syed Hafizuddin, a prominent constitutional lawyer and leader of the opposition Pakistan Muslim League-Nawaz (PML-N) party - the party of former prime minister Nawaz Sharif - in an interview with Adnkronos International (AKI). "The real benchmarks are different."
Posted by: Fred || 12/09/2007 00:00 || Comments || Link || E-Mail|| [6460 views] Top|| File under: Govt of Pakistan
Iraq
Al Qaeda changing tactics in Diyala
A US commander has described the fresh wave of attacks in Iraq's volatile Diyala province as a change of tactics by the al-Qaeda militants. "As far as an upsurge in attacks, we have not seen that. What we have seen is some instances of different types of attacks," said Major-General Mark Hertling commander of forces in northern Iraq in reference to the use of suicide vests and "desperate" attacks against neighborhood police units. "Additionally, because of reduced attacks in other areas, the attacks in Diyala province may appear to be more than what existed in the past," Reuters quoted him as saying.

Religiously and ethnically mixed Diyala has become one of the epicenters of violence in Iraq after al Qaeda and other fighters were squeezed out of western Anbar province, Baghdad and other areas by security crackdowns this year. "But the bottom line is that (al Qaeda in Iraq) and other extremists continue to try and affect the security situation in Diyala province ... Coalition forces and Iraqi security forces ... will continue to pursue them there and in the other northern provinces," he concluded.
Posted by: Fred || 12/09/2007 00:00 || Comments || Link || E-Mail|| [6486 views] Top|| File under: al-Qaeda in Iraq
Israel-Palestine-Jordan
Paleos demand $7.1 billion and pony at donor conference
RAMALLAH, West Bank - The Palestinian Authority will request 7.1 billion dollars (4.8 billion euros) in economic aid at an upcoming donor conference in Paris, the Palestinian economy minister said on Saturday.

The funds are earmarked for two plans aimed at reviving the Palestinian economy in the wake of a seven-year uprising and to provide an economic foundation to recently revived Middle East peace negotiations.


Remind me why the Paleo economy sucks so bad to begin with?

'The first plan is for rebuilding the economy for 2008 and requires 1.6 billion dollars, and the second is an interim plan for 2008 to 2010 with a budget of 5.5 billion dollars,' economy minister Mohammed Kamal Hassuneh said. 'The funds will go towards government projects, security, the building of infrastructure, salaries for civil servants and other projects.'


Lots and lots of civil servants.
The projects include an industrial zone in the northern West Bank town of Jenin to be constructed with German assistance and processed food and packaging plants in Jericho to be built in a partnership with Japan, he added.


How long after they open before Hamas loots them?

The requests will be made at a donor conference on December 17 aimed at providing economic support for the Middle East peace process relaunched last month in the United States.


The do-gooders are at it again. "Why if we just give them stuff and help their economy then the Paleos will give up their struggle and settle into suburban life!" Whereas the rat-bags in Hamas, IJ and the rest of the looney bin have already told us what they want -- all the land and all the Jooooz dead. And they have a track record of busting up stuff -- why not, they certainly didn't pay for it.
Posted by: Steve White || 12/09/2007 00:00 || Comments || Link || E-Mail|| [6457 views] Top|| File under:
Syria-Lebanon-Iran
Iran accuses US of nuclear espionage, demands explanation
Iran has sent a formal protest note to Washington for "spying" on Iran's nuclear activities, Foreign Minister Manouchehr Mottaki said Saturday in the wake of the latest US report on the alleged Iranian weapons program. Mottaki said the American report earlier this week concluding that Teheran halted atomic weapons development in 2003 and hasn't resumed it since indicated US intelligence agencies based their findings on "satellite and espionage activities," according to official IRNA news agency.

IRNA said the note was handed over to the Swiss Embassy in Teheran, which looks after US interests in Iran in the absence of diplomatic relations between Teheran and Washington. "The day the report was issued, the Foreign Ministry submitted a formal note of protest to the Swiss Embassy and demanded explanations over (America's) espionage activities taking place (on Iran's nuclear program)," Mottaki was quoted as saying.
Posted by: Fred || 12/09/2007 00:00 || Comments || Link || E-Mail|| [6458 views] Top|| File under: Govt of Iran
Assad replaces communications, religious affairs ministers
President Bashar Assad on Saturday replaced Syria's communications and religious affairs ministers, the state-run Syrian Arab News Agency reported.

Assad issued a decree naming Imad Abdul-Ghani Sabbouni as minister of communications, replacing Amr Nazir Salem. He also replaced Religious Affairs Minister Mohammad Ziyad al-Ayoubi, who held the post since October 2004, with Mohammad Abdul-Sattar al-Sayed, SANA said. Sabbouni had been Salem's adviser, while al-Sayed was al-Ayoubi's deputy and the mufti of the coastal Tartous province in northern Syria. The news agency did not give a reason for the Cabinet changes.

This article starring:
Amr Nazir Salem
Imad Abdul-Ghani Sabbouni
Mohammad Abdul-Sattar al-Sayed
Mohammad Ziyad al-Ayoubi
Posted by: Fred || 12/09/2007 00:00 || Comments || Link || E-Mail|| [6461 views] Top|| File under: Govt of Syria
Who's in the News
29
[untagged]
6
Govt of Pakistan
5
Global Jihad
4
Govt of Iran
2
Islamic Courts
2
Taliban
2
Iraqi Insurgency
1
Jamaat-e-Islami
1
al-Qaeda
1
al-Qaeda in Iraq
1
Govt of Syria
1
Lashkar e-Taiba
1
Jamaat-e-Ulema Islami
1
Hamas
1
al-Qaeda in Yemen
1
al-Aqsa Martyrs
1
GIA
1
TNSM
Bookmark
E-Mail Me
The Classics
The O Club
Rantburg Store
The Bloids
The Never-ending Story
Thugburg
Gulf War I
The Way We Were
Bio
Merry-Go-Blog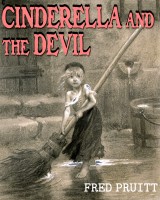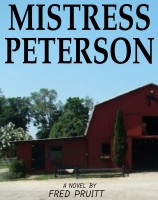 On Sale now!


A multi-volume chronology and reference guide set detailing three years of the Mexican Drug War between 2010 and 2012.

Rantburg.com and borderlandbeat.com correspondent and author Chris Covert presents his first non-fiction work detailing the drug and gang related violence in Mexico.

Chris gives us Mexican press dispatches of drug and gang war violence over three years, presented in a multi volume set intended to chronicle the death, violence and mayhem which has dominated Mexico for six years.
Click here for more information


Meet the Mods
In no particular order...


Steve White
Seafarious
Pappy
lotp
Scooter McGruder
john frum
tu3031
badanov
sherry
ryuge
GolfBravoUSMC
Bright Pebbles
trailing wife
Gloria
Fred
Besoeker
Glenmore
Frank G
3dc
Skidmark
Alaska Paul



Better than the average link...



Rantburg was assembled from recycled algorithms in the United States of America. No trees were destroyed in the production of this weblog. We did hurt some, though. Sorry.
3.235.228.219

Help keep the Burg running! Paypal: