Africa Subsaharan
Merkel Admonishes Mugabe At European-African Summit
Ending speculation as to whether leaders at the European-African summit that opened Saturday in Lisbon would confront President Robert Mugabe of Zimbabwe over his human rights record and the economic meltown there, German Chancellor Angela Merkel told the gathering that the crisis "damages the image of the new Africa." Diplomatically raking Mr. Mugabe over the coals, Ms. Merkel said in a keynote speech to 80 leaders from the European Union and African Union that, "Nothing can justify the intimidation of those holding different views and hindering freedom of the press," a reference to Harare's repression of opponents and strictures on the media. Ms. Merkel told her audience, which included Mr. Mugabe, that "the current situation in Zimbabwe damages the image of the new Africa."

Conspicuously absent was British Prime Minister Gordon Brown, who boycotted the summit over Mr. Mugabe's participation. Mr. Brown lost the diplomatic battle with those EU leaders including Ms. Merkel who argued for inviting President Mugabe to that the Zimbabwe crisis could be taken up on the sidelines of the trade and aid summit. Other EU member nations who declined to send heads of state or government were the Czech Republic, Poland, Hungary, Slovakia, Lithuania and Cyprus.

Portuguese Prime Minister Jose Socrates told the leaders that the Zimbabwe crisis had blocked the summit for years and that accelerating the development of Africa required a dialogue which is "frank and open, with no taboos or sacred cows."
Posted by: Fred || 12/09/2007 00:00 || Comments || Link || E-Mail|| [6459 views] Top|| File under:
Fresh clashes in DR Congo
Clashes resume in DR Congo as government backed troops advance into territories held by rebels loyal to General Laurent Nkunda.

The recent outbreak of clashes follow the army's capture of a rebel headquarters in the east DR Congo town of North Kivu. Nkunda has rejected government demands to disarm his rebels and claims that he will continue to defend his own Tutsi community against Rwandan Hutu extremists that he holds responsible for the 1994 Rwandan genocide and are currently situated in east DR Congo. The United Nations has issued a warning to the thousands of Congolese civilians in the vicinity of the clashes to leave their homes.
Posted by: Fred || 12/09/2007 00:00 || Comments || Link || E-Mail|| [6460 views] Top|| File under:
Court orders arrest of former Liberian leader
A criminal court has ordered the arrest of Liberia's ex-president Gyude Bryant on allegations that he embezzled $1,3-million while in office. Bryant, who led the nation for two years as a transitional president following the end of Liberia's 14-year civil war, stepped down in 2005 after Ellen Johnson-Sirleaf won democratic presidential elections. Bryant's government was accused of mishandling the nation's finances.

A Liberian court issued the arrest order on Thursday after Bryant failed to show up in court twice this week. Bryant, who had been granted bail, now should be held at Monrovia's central prison until he answers to the charge, according to the court. Late Thursday, Bryant said that he had heard about the arrest warrant but that it had not yet been served. "The processes are unjust; there are lots of injustices being done to me," he said.

This article starring:
Ellen Johnson-Sirleaf
Gyude Bryant
Posted by: Fred || 12/09/2007 00:00 || Comments || Link || E-Mail|| [6460 views] Top|| File under:
Caucasus/Russia/Central Asia
Russia test-fires ballistic missile
MOSCOW - Russia on Saturday successfully test-fired an inter-continental ballistic and other weapons that are able to pierce anti-missile shields, Russia's state news agency RIA said, citing a spokesman for rocket forces. The RS-12M Topol, called the SS-25 Sickle by NATO, was successfully launched at 17:43 p.m. (1443 GMT) from Kapustin Yar firing range in southern Russia, RIA said.

'The launch was carried out with the aim of confirming the stability of the fundamental flying and technical characteristics of this class of missile,' Rocket Forces spokesman Alexander Vovk told RIA. He also said the test was part of a trial of weapons that could pierce anti-missile shields. It was unclear what other weapons were tested.

As configured in 1985, the Topol has a maximum range of 10,000 km (6,215 miles), and can carry one 550-kiloton nuclear warhead. The 20.5 metre (67 ft) long missile was designed in the 1970S and made its first flights in 1982.
Posted by: Steve White || 12/09/2007 00:00 || Comments || Link || E-Mail|| [6457 views] Top|| File under:
Europe
Gaddafi's spending spree in Gay Paree
PARIS - Libyan leader Moamer Gaddafi is planning to sign contracts in France next week to buy a nuclear reactor and Airbus planes worth over three billion euros, it was reported Saturday. Le Figaro newspaper quoted Gaddafi's son Seif Al Islam Gaddafi as saying there were also plans to buy military equipment during the visit starting Monday - his first to Paris for 34 years.

The reported purchasing plans of Gaddafi - now restored to broad international acceptance - has raised eyebrows, with former presidential candidate Francois Bayrou of the Democratic Movement saying 'I'd never have thought it would get this far.'

Gaddafi and French President Nicolas Sarkozy already signed a series of contracts last July on delivery of French nuclear technology and military equipment. The subsequent agreement in which France is to supply Libya with a nuclear reactor for the desalination of sea water sparked criticism from both parties in Germany's ruling coalition, although government sources claimed it had not caused a rift in bilateral relations.
Posted by: Steve White || 12/09/2007 00:00 || Comments || Link || E-Mail|| [6459 views] Top|| File under:
Turkey ruling party plans to ease headscarf ban
Turkey's ruling AK Party, which has Islamist roots, signalled yesterday it plans to ease a ban on the wearing of the Islamic headscarf in universities under a new draft constitution. "This (new) constitution will solve the headscarf problem in a more libertarian spirit," Dengir Firat, a deputy chairman of the AK Party, told CNN Turk television.

The AK party has hinted many times that it wants to modify or if possible remove the headscarf ban, which also applies to government offices. Any moves to scrap the ban is sure to revive tensions between Prime Minister Recep Tayyip Erdogan's centre-right AK Party government and Turkey's secular elite, which includes powerful army generals, top judges and university rectors.

The secularists view the headscarf as a symbol of political Islam and, therefore, as a direct challenge to Turkey's separation of religion and state. They also distrust the AK Party because of its Islamist past and the fact the wives of Erdogan and other senior ministers wear the headscarf. The secularists tried earlier this year to block the election by parliament of the AK Party's Abdullah Gul as Turkey's president. Gul finally became president in August after Erdogan called a snap parliamentary election his AK Party won.

The AK Party is due to publish its draft constitution on December 15. It has said the draft, due to replace a text dating back to a time of military rule in the 1980s, will boost individual freedoms in Turkey, a European Union candidate.
Posted by: Fred || 12/09/2007 00:00 || Comments || Link || E-Mail|| [6457 views] Top|| File under: Global Jihad
India-Pakistan
Eight nuclear reactors to come up across the country: BARC
KANPUR: In order to meet the ever-increasing power demands and to make the country self-reliant in the field of nuclear power, work is underway to construct eight nuclear power plants across the country. Eight nuclear power reactors, each having capacity to produce 700 megawatt of electricity, are being set up across the country in order to make the nation self-dependent in producing nuclear energy, director of Bhabha Atomic Research Centre Shrikumar Banerjee said at the Indian Institute of Technology here on Sunday.

"For this, there is a requirement of around 80,000 ton of Uranium to run those reactors for 60 years," he said, adding that the country has enough resources of uranium and recently it has been found in Andhra Pradesh and Meghalya also.

Banerjee also said that the country is looking at the target of generating 15 to 20 per cent electricity through nuclear energy, which presently is three per cent, by the next 15 years. The scientists are also working on to prepare new design of the reactors so as to increase their life from 40 to 60 years, he added.

In India, only nuclear reactor at Tarapore in Maharashtra has the capacity to produce 540 mega watt of nuclear energy.
Posted by: john frum || 12/09/2007 10:46 || Comments || Link || E-Mail|| [6506 views] Top|| File under:
U.S. fighter bids for India hit tech-transfer snag
WASHINGTON (Reuters) - A split in the Pentagon over how much cutting-edge technology to share with India is complicating bids by Lockheed Martin Corp for a potential $10 billion fighter jet contract.

At issue, among other things, is advanced radar know-how India wants as part of any deal for the 126 new fighter jets it plans to buy from one of six global aerospace powerhouses, say current and former Pentagon officials. Detailed offers from all bidders are due to be submitted to the Indian defense ministry by March 3. The contenders come from Russia, Europe and the United States. If the deal goes to Americans, it would crown a post-Cold War trend toward tighter U.S.-Indian security ties, a potential counterweight to China's growing might.

Lockheed Martin and Boeing — the Pentagon's No. 1 and No. 2 suppliers by sales — were invited by India for the first time to bid to supply fighters. Lockheed Martin is proposing a version of its widely sold F-16 Fighting Falcon but has not made public any detail of which radar it will offer. Boeing has said it is pursuing U.S. government approval to sell its F/A-18 Super Hornet "Block 2" strike attack aircraft, used by the U.S. Navy and Australia. It is equipped with what Boeing has called "ground-breaking" Raytheon Co APG-79 Active Electronically Scanned Array (AESA) radar. Also in the race: Russia's MiG 35, France's Dassault Rafale, Sweden's Saab AB JAS-39 Gripen and the Eurofighter Typhoon, made by a consortium of British, German, Italian and Spanish companies.

"There's advocates and non-advocates" of meeting India's hopes for maximum radar technology-transfer and co-production, said a senior U.S. Air Force official, who declined to be named. Asked about deliberations on licensing the so-called AESA radars for export to India, U.S. Navy Secretary Donald Winter told the Reuters Aerospace and Defense Summit: "I know that that's under consideration." "There's a very well detailed process that is followed by the department (of defense) that I'm not expert on, and I would defer to those who are," Winter said on Wednesday. The trade-offs involved in U.S. reviews are complex. They include business pressure to make Lockheed and Boeing as competitive as possible while protecting a key U.S. war fighting technology.

"The Indians want as much co-production and as much technology transfer as they can get," said retired Air Force Lt. Gen. Jeffrey Kohler, who stepped down in August as the Pentagon's top arms-sale official. "The U.S. government has to decide how far it will go toward meeting India's requests." "I think this a very critical decision that needs the attention of top government officials," said Kohler, now an unpaid advisor to the private U.S.-India Business Council.

Ron Somers, president of the council that represents 275 of the biggest U.S. companies investing in India, referred to India's fighter market as "a tremendous opportunity for U.S. companies that should not be missed." "We hope the U.S. government will get its act together," Somers said by telephone. "Time is of the essence if we hope to compete with foreign companies for this hugely important deal." Lockheed Martin and Boeing declined to comment on the U.S. government's delay in approving their India packages, as did the Indian embassy in Washington.

Bob Gower, vice president of Boeing's F/A-18 program, said Boeing was confident the U.S. government ultimately will clear release of the APG-79 radar. "The F/A-18 has an advantage in that we are the only airplane in the competition with a fielded production AESA radar," Gower said in a written response last month to questions from Reuters. "I like our competitive position on the AESA radar."

AESA presents many military advantages, boosting pilots awareness of any threats, according to William Ostrove, a radar market analyst at Forecast International, an aerospace consultancy in Newton, Connecticut. "The United States has the most advanced AESA technology in the world," he said. "No other country currently has an AESA radar in production." The United States already has sent AESA technology to Singapore and the United Arab Emirates, but they did not demand as much access to the underlying know-how as India has done, Ostrove said. Washington might resolve its AESA-related dilemma by clearing a "dumbed down" version, he said. Substituting a less powerful processor, for instance, would make it less capable than one now flown by U.S. Navy F/A-18E/F Super Hornet pilots.

"This would allow the Indians to build the radar themselves while preventing the most advanced American technology from leaving the country," Ostrove said. As part of a strategic initiative designed to cement new security ties, President Bush in March 2005 gave Boeing and Lockheed the nod to sell advanced fighters to India.
Posted by: john frum || 12/09/2007 06:34 || Comments || Link || E-Mail|| [6490 views] Top|| File under:
Israel-Palestine-Jordan
Hamas burns hundreds of pounds of marijuana in public
Plumes of marijuana-infused smoke rose above Gaza City as dozens of people looked on after Gaza's Hamas rulers announced a major drug bust Sunday, torching large sacks of confiscated drugs in a bonfire. Hamas displayed tables full of marijuana, neatly pressed blocks of hashish, small piles of cocaine and ecstasy pills at a news conference to show the results of a two-week-long drug raid, said Ihab Ghussain, spokesman for the Interior Ministry.

He said the raid netted 115 arrests of dealers and growers, and more than 200 kilograms of marijuana, 340 blocks of hashish and 2,340 marijuana plants were confiscated. Ghussain said some of the drugs, valued at $4 million, were smuggled through tunnels into Gaza from Egypt. "We have closed almost 90 percent of these tunnels," Ghussain said, but did not say how many tunnels the militant group found.

Ghussain blamed the rival Palestinian group Fatah for allowing drugs to flourish in Gaza, and said they collaborated with Israel to destroy the area's youth. "We will not show mercy to anybody involved in the death trade," Ghussain said.

The drugs were later burned in a square, with Hamas police emptying out large bags of marijuana onto a fire, and others tossing in hashish blocs. Police then ordered a crowd of onlookers to step away.

Although Gaza is a conservative Muslim society, drug use is common among young men. Already, alcohol, which is prohibited under Islam, is almost impossible to obtain in Gaza. Militants blew up Gaza's last bar in 2005.
Posted by: ryuge || 12/09/2007 08:25 || Comments || Link || E-Mail|| [6487 views] Top|| File under: Hamas
Home Front Economy
Economy to Follow Housing Prices?
I've been following this since the credit interbank crunch in August 2007, and now it appears the problem, with adjustable rate mortgage resets about to happen in March 2008 and April 2008, is about to get a whole lot worse.

Inasmuch as government bailouts seem to be the prevailing sentiment, it also appears the problems are so large, government intervention won't help.

Read the whole thing...

Hat tip: Mortgage Implode-o-Meter
... what happens when a government creates an expectation on Main Street that the government is there to make them whole after the markets, run by racketeers, make off with their savings. We aren't seeing any U.S. citizens taking to the streets. But as the economic problems intensify in 2008, the stresses will crop show up ever more obviously in the political process and perhaps the crime rate. The squeaky wheels on Wall Street got the first grease, but as the squeaking spreads, so shall the grease.
Posted by: badanov || 12/09/2007 06:08 || Comments || Link || E-Mail|| [6478 views] Top|| File under:
Who's in the News
29
[untagged]
6
Govt of Pakistan
5
Global Jihad
4
Govt of Iran
2
Islamic Courts
2
Taliban
2
Iraqi Insurgency
1
Jamaat-e-Islami
1
al-Qaeda
1
al-Qaeda in Iraq
1
Govt of Syria
1
Lashkar e-Taiba
1
Jamaat-e-Ulema Islami
1
Hamas
1
al-Qaeda in Yemen
1
al-Aqsa Martyrs
1
GIA
1
TNSM
Bookmark
E-Mail Me
The Classics
The O Club
Rantburg Store
The Bloids
The Never-ending Story
Thugburg
Gulf War I
The Way We Were
Bio
Merry-Go-Blog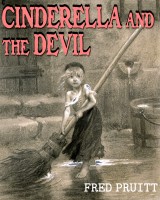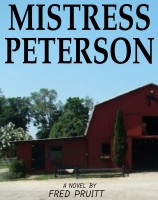 On Sale now!


A multi-volume chronology and reference guide set detailing three years of the Mexican Drug War between 2010 and 2012.

Rantburg.com and borderlandbeat.com correspondent and author Chris Covert presents his first non-fiction work detailing the drug and gang related violence in Mexico.

Chris gives us Mexican press dispatches of drug and gang war violence over three years, presented in a multi volume set intended to chronicle the death, violence and mayhem which has dominated Mexico for six years.
Click here for more information


Meet the Mods
In no particular order...


Steve White
Seafarious
Pappy
lotp
Scooter McGruder
john frum
tu3031
badanov
sherry
ryuge
GolfBravoUSMC
Bright Pebbles
trailing wife
Gloria
Fred
Besoeker
Glenmore
Frank G
3dc
Skidmark
Alaska Paul



Better than the average link...



Rantburg was assembled from recycled algorithms in the United States of America. No trees were destroyed in the production of this weblog. We did hurt some, though. Sorry.
18.206.14.36

Help keep the Burg running! Paypal: