Afghanistan
Major Battle Shaping Up - 2,000 Taliban
Taleban fighters in the strategic Afghan town of Musa Qala in Helmand province say they are under attack from British and Afghan troops.

There was no immediate confirmation of the attack from UK sources, but the governor of Helmand province said earlier that the assault was under way. The Taleban defences include hundreds of mines.

Musa Qala has been the main centre of drugs trading in Afghanistan since the Taleban retook the town in February.

A local Taleban commander said the Friday's attack began in the afternoon, from three directions. He said that British troops and Afghan army soldiers were moving together on the ground and there had been exchanges of fire.

The BBC's David Loyn in Kabul says this is the first significant move since an operation intended to take Musa Qala began on Tuesday. He adds it is the first big test of the new Afghan army, which is to take the lead in the offensive.

Hundreds of local people fled after tribal elders were told of the attack and warning leaflets dropped from the air.

The Taleban say they have more than 2,000 fighters ready for the defence of Musa Qala, the only substantial town they hold. For now, they say they are holding their ground.

The Taleban takeover of Musa Qala was in contravention of a deal brokered with tribal elders when British troops withdrew from the town last year. The highly controversial move was portrayed at the time as a "win-win" situation, with the Taleban and British pull-out leaving local forces to assume control of local government.

British officers maintained it was a redeployment rather than a withdrawal; freeing them up to take on Taleban forces in other parts of Helmand. It was even suggested that it could act as a model for reducing violence in the volatile province. But the deal was strongly criticised by some Afghan and US officials.
Posted by: Anonymoose || 12/07/2007 12:33 || Comments || Link || E-Mail|| [6483 views] Top|| File under:
Britain
Two BLA 'terrorists' arrested in London
British police arrested two alleged supporters of the Balochistan Liberation Army (BLA), a human rights campaigner said here on Thursday. Scotland Yard said the two men, aged 25 and 39, were detained in raids on Tuesday in London on suspicion of "commission, preparation or instigation of acts of terrorism".
Posted by: Fred || 12/07/2007 00:00 || Comments || Link || E-Mail|| [6471 views] Top|| File under:
Europe
Turkish army kills 14 PKK militants
(KUNA) -- Turkish army said Wednesday its forces killed 14 Kurdish rebels in clashes in southeast of Turkey.

Clashes between a Turkish military patrol and militants of the outlawed Kurdistan Workers Party (PKK) took place in Kopli mountain in Sirnak province, the army said in a statement. The PKK militants who were killed in the clashes are responsible for killing 13 Turkish soldiers on October 7, added the army. The Turkish army stepped up its offensives against the PKK and has already carried out an operation in northern Iraq.
Posted by: Fred || 12/07/2007 00:00 || Comments || Link || E-Mail|| [6483 views] Top|| File under:
India-Pakistan
British woman arrested at Torkham border
LANDIKOTAL: Immigration officials on Thursday arrested a British woman at the Torkham border crossing for having an expired visa, official sources said. She was coming to Pakistan for getting medical treatment, but her visa for Pakistan was expired, the officials told Daily Times asking not to be named. She was wearing a burqa at the time of her arrest. "She looked sick and coughed while talking on the phone," an official said, adding that the woman was shifted to Landi Kotal for investigation. Local authorities refused to identify the arrested woman.
Posted by: Fred || 12/07/2007 00:00 || Comments || Link || E-Mail|| [6483 views] Top|| File under:
Soldier injured in Waziristan
One soldier was injured when militants attacked an army convoy in North Waziristan, according to an army statement issued here on Thursday. Also, three tribal policemen were abducted in Bajaur, an official said. The army said that four militants were captured after troops retaliated. In Bajaur, around two dozen armed militants stormed a security checkpost and abducted three tribal policemen, said Mawaz Khan, a senior security official in the area.
Posted by: Fred || 12/07/2007 00:00 || Comments || Link || E-Mail|| [6480 views] Top|| File under: Taliban
Militants release five khasadars
MOHMAND AGENCY: Militants on Thursday freed five of the eight khasadar force personnel they had kidnapped earlier during an attack on a Sharamkhano checkpost, said Tehsildar Miraj Khan. The freed Khasadars are Asmatullah, Muskhar Khan, Hawaldar Salahuddin, Akbar Syed and Amir Nawaz, said Miraj Khan. The other three khasadars were released a few days after they were kidnapped, he added. The Sharamkhano checkpost had been closed after the eight khasadars were adducted, and the traffic has been passing through it without any check.
Posted by: Fred || 12/07/2007 00:00 || Comments || Link || E-Mail|| [6478 views] Top|| File under: Taliban
Militants bomb five CD shops in Swabi
SWABI: Militants blew up five CD shops with bombs in the Chota Lahor town of Swabi district early on Thursday, police said. They said homemade devices were used in the blasts, which also damaged two adjacent shops. One of the blasts took place at a shop near the Government Middle School, damaging its boundary wall and breaking windowpanes. No casualties were reported because the school was closed at the time of the explosion. The Taliban are involved in the blasts, said an official.
Posted by: Fred || 12/07/2007 00:00 || Comments || Link || E-Mail|| [6476 views] Top|| File under: Taliban
Bomb kills soldier in Dera Bugti
A remote-controlled bomb planted on a roadside killed a paramilitary soldier and wounded four others in Balochistan on Thursday, officials said. The attack took place in Dera Bugti as the soldiers drove through the area, a security official said. "A remote-controlled bomb buried in the road by militants exploded and killed a paramilitary soldier and wounded four others," he told AFP.

Balochistan has been in the grip of a three-year rebellion launched by ethnic Baloch separatists who want more political rights and a greater share of profits from the desert region's natural resources.
Posted by: Fred || 12/07/2007 00:00 || Comments || Link || E-Mail|| [6473 views] Top|| File under:
Troops capture Fazlullah's base
Seize weapons, computers and liquor bottles from Imam Dheri madrassa complex
Security forces captured Imam Dheri, headquarters of pro-Taliban militant leader Maulana Fazlullah, and the Khwazkhela area in Swat, officials said on Thursday. The army also blew up the houses of Fazlullah and his spokesman Maulana Sirajuddin, besides seizing several weapons, computers and some bottles of liquor from the site, army officials said. The liquor was believed to be seized at militants' checkposts from people.


Right. It wasn't in the mullah's liquor cabinet. Nope.

Earlier,

Troops backed by tanks and gunship helicopters advanced towards Imam Dheri and seized control of a madrassa run by Fazlullah, and an adjacent mosque without any resistance.

troops backed by tanks and gunship helicopters advanced towards Imam Dheri and seized control of a madrassa run by Fazlullah, and an adjacent mosque without any resistance. De-mining experts have started combing the area for landmines and booby traps. In Khwazkhela, the troops have taken control of a police station from the militants and handed it over to the local police. The local administration in Swat announced a four-hour relaxation in curfew from 4pm to 8pm on Thursday.

The army took local reporters to Imam Dheri in the afternoon. Major General Nasir Janjua, commander of the Swat operation, told the reporters that the troops had operated very carefully in Imam Dheri to avoid any structural damage to the mosque-madrassa complex.

An unknown number of militants fled the towns before they were overrun. About 400 troops and police moved in, and found the complex abandoned, AP reported. The troops also dismantled a prison set up by militants inside a girls' primary school in Matta and freed dozens of people, an intelligence official told AFP. There are reports that Fazlullah's deputy, Maulana Shah Dauran, had been killed in a gunbattle late on Wednesday, provincial government spokesman Amjad Iqbal said.

This article starring:
Major General Nasir Janjua
Maulana Fazlullah
TNSM
Maulana Shah Dauran
TNSM
Maulana Sirajuddin
TNSM
spokesman Amjad Iqbal
Posted by: Fred || 12/07/2007 00:00 || Comments || Link || E-Mail|| [6524 views] Top|| File under: TNSM
Iraq
Coalition forces capture weapons and foreign terrorist facilitators, 10 detained
Coalition forces detained 10 suspected terrorists during operations Wednesday to disrupt al-Qaeda operations in central and northern Iraq.

In Baghdad, Coalition forces captured a wanted individual believed to be involved in terrorist media and propaganda operations. The wanted individual is allegedly associated with foreign terrorist facilitation networks operating in the region and weapons facilitators recently detained by Coalition forces during operations Nov. 17 and 18. Additionally, the ground force discovered a large amount of terrorist propaganda materials on site.

Farther north, Coalition forces captured another wanted individual believed to be involved in weapons facilitation and car-bombing attacks in Tikrit. Reports indicate the suspect is associated with other al-Qaeda in Iraq weapons facilitators operating in the southern belt terrorist network.

During an operation in al-Hadid, the ground force detained a wanted individual involved in al-Qaeda in Iraq media and propaganda operations. The suspect is allegedly associated with several al-Qaeda in Iraq members recently detained or killed by Coalition forces, to include the terrorist media cell leader for the Diyala province who was killed during an operation Dec. 4.

In other operations in Samarra and Mosul, Coalition forces detained seven suspected terrorists while targeting al-Qaeda in Iraq associates involved in improvised explosive device attacks and foreign terrorist facilitation. "Our operations are steadily chipping away at the al-Qaeda in Iraq networks," said Maj. Winfield Danielson, MNF-I spokesman. "We will continue to pressure these terrorists who conduct brutal attacks on the Iraqi people until al-Qaeda cannot recover."
Posted by: Fred || 12/07/2007 00:00 || Comments || Link || E-Mail|| [6482 views] Top|| File under: al-Qaeda in Iraq
Iraqi Army, Coalition Forces kill 2 insurgents, detain 12
Soldiers of the 4th Iraqi Army Division and 1st Squadron, 71st Cavalry Regiment, 1st Brigade, 10th Mountain Division, Task Force Iron, conducted a joint operation near Kirkuk, Iraq, Nov. 21.

Operation Ghost Round-Up Reaper was intended to disrupt terrorist activities in the Tuz Province, and increased the presence of IA and Coalition Forces in the area. "The leaders of the Iraqi Security Forces were involved in the planning from the start. They are professional and they take great pride in knowing they are responsible for the security in their district," said Lt. Col. Darrin Ricketts, 1-71st commander. "It is important that we continue to train the ISF so that they are properly skilled and prepared to provide security for their families and their communities."

The IA led the operation while the 1-71st Soldiers provided air and outer-ground support to deny escape to anyone trying to flee the area. "To work side-by-side with the Iraqi Soldiers will be forever a memorable experience because they were so eager and professional," said Sgt. 1st Class Phillip Harrison, 1-71st Cav, Troop C.

During the onset of the operation, Iraqi Soldiers aggressively maneuvered on the objective area and immediately began house-to-house questioning in search of terrorists, weapons and other contraband items, Harrison said.

Clustered villages and unknown terrain challenged the Soldiers as they conducted their mission, he said. "It is always difficult to top the insurgents because they know the local area so well and have planned escape routes. In the past, they have been able to use these avenues to escape our patrols," said 2nd Lt. Benjamin Griffin, 1-71st Cav. assistant intelligence officer. By the end of the operation, the joint forces detained 12 suspected terrorists.
Posted by: Fred || 12/07/2007 00:00 || Comments || Link || E-Mail|| [6476 views] Top|| File under: Iraqi Insurgency
Al-Qaeda networks disrupted; three terrorists killed, 19 detained
Coalition forces killed three terrorists and detained 19 suspects during operations Thursday to disrupt al-Qaeda operations along the Tigris River Valley.

Coalition forces captured a wanted individual during an operation northwest of al-Khalis while targeting alleged associates of the terrorist network north of Baghdad. The wanted individual is believed to be involved in the network's car-bombing operations, to include procuring and delivering vehicles for attacks. As the ground force arrived at the area, an armed man emerged, maneuvering west of the target building. Perceiving hostile intent, Coalition forces engaged, killing the armed man. The ground force detained five suspects on site in addition to the targeted individual.

South of Yusufiyah, Coalition forces captured another wanted individual believed to be associated with the terrorist network in southern Baghdad and suspected of planning a potential attack on Coalition forces operating in the area. The suspect also reportedly has ties to foreign terrorists and senior al-Qaeda leaders operating in the Arab Jabour and southern Baghdad area. The wanted individual identified himself to the ground force and was subsequently detained along with another suspect.

North of Mosul, Coalition forces conducted an operation targeting an alleged al-Qaeda in Iraq leader operating in Hawijah involved in weapons and financial facilitation. The individual reportedly commands numerous terrorists, whom he uses to conduct assassinations targeting Iraqi security forces. As Coalition forces entered the target building, a man armed with a knife lunged at their position. Responding in self-defense, they engaged, killing the man. Also in the building, the ground force discovered a man wrapped in a blanket with wires protruding out of it. Perceiving hostile intent, they engaged, killing him. Additionally, six suspected terrorists were detained on site without incident.

In another operation, five suspected terrorists were detained north of Bayji while Coalition forces targeted an al-Qaeda in Iraq member associated with weapons and foreign terrorist facilitation. "These operations are further examples of the progress we've made against al-Qaeda in Iraq senior leaders," said Maj. Winfield Danielson, MNF-I spokesman. "We're continuously pursuing them, finding the places they hide and disrupting their ability to attack innocent Iraqis."
Posted by: Fred || 12/07/2007 00:00 || Comments || Link || E-Mail|| [6477 views] Top|| File under: al-Qaeda in Iraq
8 Kurdish troops among 11 killed in Iraq gunbattle
Eight Kurdish Peshmerga troops and three militant gunmen were killed in a battle northeast of Baghdad on Thursday, a spokesman for the Kurdish forces said, Reuters reported.

Major General Jabbar Yawar, spokesman for the Peshmerga units of Iraq's Kurdistan region, said the fighting took place near the town of Khanaqin. The Peshmergas, who fought alongside US and Iraqi troops, were attacked by gunmen with small arms and rocket-propelled grenades. Five Peshmergas were wounded and the fighting continued into the afternoon near the town.

No information about the identity of the gunmen was immediately available. Al Qaeda and other Sunni Islamist insurgents have been pushed into Diyala and other areas north of Baghdad since a security crackdown began in mid-February.

3 killed, 19 captured: Meanwhile in Baghdad, US forces killed three suspected insurgents and captured 19 on Thursday in raids targeting Al Qaeda in Iraq along the Tigris River valley, the military said, according to AP. In one operation north of Baghdad, troops captured a man suspected of involvement in planning car bomb attacks, the military said in a statement. Five more suspects were also detained, and an armed man was killed during the operation near Khalis, 80 kilometers north of Baghdad, it said.

Meanwhile south of the capital, American soldiers captured another wanted man near Youssifiyah, the military said. He is suspected of being associated with Al Qaeda in Iraq, and of planning attacks on US troops in the area, it said. The man came forward and identified himself to ground troops, who arrested him and another suspect, the statement said. Two men were killed in Mosul, 360 kilometers northwest of Baghdad, in an operation targeting an alleged Al Qaeda leader, the military said.

Five more suspects were detained north of Beiji, 250 kilometers (155 miles) north of Baghdad, the statement said.
Posted by: Fred || 12/07/2007 00:00 || Comments || Link || E-Mail|| [6482 views] Top|| File under: Iraqi Insurgency
Israel-Palestine-Jordan
2 Arab Israelis held on terror charges
Two Israeli Arabs have been arrested for allegedly planning al-Qaida inspired terror attacks against Israeli targets, the Shin Bet released for publication on Thursday. The two, from the city of Jaljulya in northern Israel, were arrested in a joint Shin Bet-Israel Police operation. Akhrama Jurin, a 21-year-old economics student, and a 17-year-old minor were arrested a month-and-a-half ago and confessed to having planned a number of global jihad-inspired attacks against Israel.

Jurin told interrogators that he was influenced by al-Qaida philosophy and used to spend hours surfing global jihad Web sites and listening to speeches of radical Islamic preachers.

Jurin showed the minor arrested with him videotapes of the radical speeches and convinced him to assist in planning attacks against IDF soldiers. In an effort to obtain a weapon, the two drove to the Kassem junction with plans to kidnap a soldier, stab him and steal his weapon. They ditched their plan after soldiers did not appear at the junction's hitchhiking post.

Jurin also used the internet to learn how to produce an explosive device and conducted several chemical experiments together with the minor. The two eventually succeeded in manufacturing two homemade bombs. Security officials warned of the use of the internet as a means for global jihad ideas to infiltrate the homes of Israeli Arabs.
Posted by: ryuge || 12/07/2007 02:36 || Comments || Link || E-Mail|| [6478 views] Top|| File under:
Israel concerned as Hamas upgrades Qassam arsenal
Hamas has recently upgraded its Qassam rocket capability in the Gaza Strip, raising grave concern in the Israeli defense establishment. Senior defense officials say that Hamas is now able to store the rockets for a relatively long period, which would allow the organization to launch a large number of Qassams at one time.

Over the past year, the IDF and Israel Security Agency (Shin Bet) have said that two developments could prompt a major Israeli operation in the Gaza Strip. One was an improvement in the range of the Qassam rockets, which would place Ashkelon within range. The other was an ability to store the rockets for a longer period of time. It seems that Hamas has already achieved the latter, and is close to achieving the other.

Until recently, Hamas had difficulty in storing the rockets. The Qassam is a relatively primitive device, assembled on improvised production lines in the Strip. The explosive charge installed on the rockets is volatile and might explode if kept for more than a few weeks. This is one of the reasons behind Hamas' haste to launch most of its rockets as soon as it gets them.

In previous periods of escalation between Israel and Hamas, such as last year's Independence Day, Hamas fired almost 300 rockets in a few days before running out of supplies. The defense establishment is now concerned that Hamas may accumulate several hundred or even thousands of rockets, building up a large arsenal. Under this scenario, Hamas would be able to fire hundreds of rockets a day at Sderot for several days, prompting Israel to take extreme measures.

The Second Lebanon War showed that the Air Force is incapable of overcoming short-range rockets launched from a small area, not to mention a densely built area like Gaza. In the absence of an aerial solution, the IDF may have to mount a ground operation that would lead to heavy casualties on both sides.

The improvement in rocket-storage capability followed the entrance into Gaza in recent months of Palestinian terror experts, mostly via the Rafah crossing from Egypt. These experts, members of Islamic organizations, trained with Hezbollah and Iranian Revolutionary Guards in Lebanon and Iran.

Alongside the ability to store rockets for longer periods, Hamas and the Islamic Jihad, with Iran's help, are expected to increase the Qassam rockets' 15-kilometer range, which would place Ashkelon and dozens of small communities in the northern and western Negev within rocket range.

Deputy Defense Minister Matan Vilnai met Thursday with mayors and regional council heads from Ashkelon, Sderot, Netivot and the communities bordering on the Gaza Strip. He advised them to prepare their communities for an escalation in the area, including increased rocket fire.
Posted by: ryuge || 12/07/2007 02:21 || Comments || Link || E-Mail|| [6475 views] Top|| File under:
Sri Lanka
24 LTTE rebels killed in northern Sri Lanka in past 24 hours
(KUNA) -- At least 24 rebels of Liberation Tigers of Tamil Eelam (LTTE) have been killed by the Sri Lankan Army in the northern region of the country.

Four LTTE rebels were killed Thursday near Uilankulam in Mannar region by the Sri Lankan security forces, news agency Press Trust of India reported. In a separate incident, two LTTE rebels were killed this morning at Oliwattathivu in Mannar, the news agency reported quoting an official in the Sri Lankan Army.

In another incident four LTTE rebels were shot dead at Navathkulama in Vavuniya this morning. As many as three LTTE rebels were killed near Adampan in Mannar yesterday. Six rebels were killed also in the Vavuniya area yesterday. As many as five LTTE rebels were killed and three injured by the security forces in northern Jaffna yesterday, the Army official said.
Posted by: Fred || 12/07/2007 00:00 || Comments || Link || E-Mail|| [6471 views] Top|| File under:
Who's in the News
59
[untagged]
5
Hezbollah
3
Taliban
2
Iraqi Insurgency
2
Global Jihad
2
al-Qaeda in Iraq
2
Hamas
1
TNSM
1
al-Qaeda in Arabia
1
Fatah
1
Govt of Pakistan
Bookmark
E-Mail Me
The Classics
The O Club
Rantburg Store
The Bloids
The Never-ending Story
Thugburg
Gulf War I
The Way We Were
Bio
Merry-Go-Blog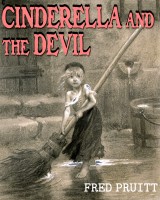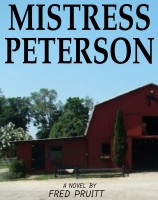 On Sale now!


A multi-volume chronology and reference guide set detailing three years of the Mexican Drug War between 2010 and 2012.

Rantburg.com and borderlandbeat.com correspondent and author Chris Covert presents his first non-fiction work detailing the drug and gang related violence in Mexico.

Chris gives us Mexican press dispatches of drug and gang war violence over three years, presented in a multi volume set intended to chronicle the death, violence and mayhem which has dominated Mexico for six years.
Click here for more information


Meet the Mods
In no particular order...


Steve White
Seafarious
Pappy
lotp
Scooter McGruder
john frum
tu3031
badanov
sherry
ryuge
GolfBravoUSMC
Bright Pebbles
trailing wife
Gloria
Fred
Besoeker
Glenmore
Frank G
3dc
Skidmark
Alaska Paul



Better than the average link...



Rantburg was assembled from recycled algorithms in the United States of America. No trees were destroyed in the production of this weblog. We did hurt some, though. Sorry.
3.238.225.8

Help keep the Burg running! Paypal: