Gunman kills 2 in missionary center
ARVADA, Colo. - A gunman opened fire in a training center dormitory for young Christian missionaries early Sunday after being told he couldn't spend the night, killing two of the center's staff members and wounding two others. No arrests had been made by afternoon.

The shooting happened at about 12:30 a.m. at the Youth With a Mission center in this Denver suburb, police spokeswoman Susan Medina said. A man and a woman were killed and two men were wounded, Medina said. All four were staff members, said Paul Filidis, a Colorado Springs-based spokesman with Youth With a Mission.

The gunman came to the door of the dormitory seeking shelter, asking if he could spend the night, said Peter Warren, director of Youth With a Mission Denver. When told he couldn't stay, the man walked inside, opened fire, then left on foot, Warren said.

Warren said he didn't know if any of the students or staff knew the gunman. He said the man had not been at a Christmas party that staff and students held at the dormitory that evening. "We don't know why" he came to the dormitory, Warren said.



Witnesses told police that the gunman was a 20-year-old white male, wearing a dark jacket and skull cap. He may have glasses or a beard.

Witnesses told police that the gunman was a 20-year-old white male, wearing a dark jacket and skull cap, who left on foot. He may have glasses or a beard.

Police with dogs searched the area through the night, and residents of nearby homes were notified by reverse 911 to be on the lookout. Medina said residents were asked to look out their windows for any tracks left in the snow during the night. About 4 inches of snow had fallen in the area in the past day.

Brady White, who attends Faith Bible Chapel, where the center is located, said students he spoke to called the experience "terrifying."

"They're just wonderful people," White said of the center's students. "Their mission is to know God and to make him known."

Police identified the victims as Tiffany Johnson, 26, and Philip Crouse, 23. Youth With a Mission said Johnson was from Minnesota and Crouse was from Alaska. Their hometowns weren't immediately available. About 45 people were evacuated from the dormitory and moved to an undisclosed location.
Posted by: Fred || 12/10/2007 00:00 || Comments || Link || E-Mail|| [6460 views] Top|| File under:
4 shot outside Colorado Springs church
COLORADO SPRINGS, Colo. - A gunman opened fire in the parking lot of a Colorado Springs church on Sunday, striking four people, the church's pastor said. The conditions of the people shot outside the New Life Church were not known, El Paso County Sheriff's Lt. Lari Sevene said.

Lance Coles, a pastor at New Life Church, told The Associated Press he received a report that a man was shooting at people in the church parking lot and that the gunman may have entered the church.

It was not immediately known whether the shootings were related to an earlier shooting about 70 miles away in the Denver suburb of Arvada. There, two people died and two were wounded early Sunday when a gunman opened fire in a dormitory at a missionary training center on the campus of Faith Bible Chapel.
Posted by: Fred || 12/10/2007 00:00 || Comments || Link || E-Mail|| [6463 views] Top|| File under:
Student threatens LA campus shooting
Los Angeles police arrested a 21-year-old Loyola Marymount University student in connection with an online threat to shoot people on campus, officials said Saturday. Police arrested Carlos Huerta, a senior at Loyola, for investigation of making criminal threats. Huerta was taken into custody on Saturday night near his apartment on campus.

Huerta is suspected of posting a message that he would shoot and kill as many people as possible on campus before being killed himself by police, authorities said. The threat appeared on Juicycampus.com, a chat board that describes itself as having the "simple mission of enabling online anonymous free speech on college campuses."

University officials reported the threat to police around 11:30 a.m. on Saturday, said Los Angeles Police Department spokesman Officer Mike Lopez. Calls made to Loyola were not immediately returned. Some officers were dispatched to patrol the campus as a precaution and campus entrances were restricted.

Investigators working with campus officials were eventually able to determine that the threat had come from the computer registered to Huerta, police said. "There was never an indication the threat made was a valid one, and there is no on-going threat to LMU," said Deputy Chief Michael Downing, head of the LAPD Counterterrorism and Criminal Intelligence Bureau.
Posted by: Fred || 12/10/2007 00:00 || Comments || Link || E-Mail|| [6459 views] Top|| File under:
-Short Attention Span Theater-
Al-Gormand criticised for lining his own pockets after £3,300/minute green speech
OMFG/Yow! I enjoyed this pic of Renu Mehta so much I thought I'd share. I started enjoying it more when I realized that she had nothing on under her clothes. Here are some more images without that guy in it. Don't forget to tip Fred if you think they were educational!

Red Dawg, I hear she like spanking and says 'no' a lot! :-)
Al Gore has come under fire for making personal gain from his mission to save the planet – after charging £3,300 a minute to deliver a poorly received speech.


What? Were they all scientists or something?


The former American Vice-President was also accused of being "precious" at the London event, demanding his own VIP room and ejecting journalists, despite hopes the star-studded gathering would generate publicity for the fight against global warming.


They have their agenda, Al has his.

Many of the audience at last month's Fortune Forum summit were restless as Mr Gore, who has won both a Nobel Peace Prize and an Oscar for his campaigning work this year, delivered the half-hour speech that netted him £100,000.

The glittering fundraiser was held in The Royal Courts of Justice and attracted world leaders, entrepreneurs and celebrity activists including Bob Geldof, Darryl Hannah and Jerry Hall, who was there as "a Special Ambassador of The Alliance for a New Humanity". Guests had paid between £1,000 and £50,000 to attend.

But a source told The Mail on Sunday: "Many guests looked tired and began to talk among themselves during his speech. Heads began to twitch with tiredness.


Where the fuc& is Renu? I didn't pay £50,000 to look at this guy!


"Al uses his position for great personal gain. He goes from event to event delivering a similar speech, earning a large fee, and a lot of the time he doesn't actually inform the audience.

"He refused to speak to journalists and security would usher away VIP guests and the Press.

"He was being very precious and demanded his own VIP room before the event, where he held his own exclusive reception.

"The other guests were cut off. It was very clear that many guests were disappointed by this."


Anyone with inside knowledge of the 2000 election knows that this is exactly how AlGore behaved on the campaign trail, and why a lot of campaign workers swore that they'd never work for him again.

Even some of the charities benefitting from the event were unhappy with the actions of 59-year-old Mr Gore and his entourage, especially the way they treated invited guests.


Classic AlGore. The man can't help himself.

Paul Hetherington, media relations manager for WaterAid, said: "Pictures couldn't be taken and people were being moved out of the main hall so they couldn't experience the event. It was very disruptive.

"We had to apologise to people who were invited. We wanted to say thank you for all the support that many people had given us, but some of them were asked to leave.

"Many guests were invited by the hosts, so why should the speaker have any control over these guests and removing the media? It defeated the object of trying to raise awareness of the cause."

A source added: "Al had two people working for him: a woman who was his assistant and a male security officer who enrolled the help of security guards at The Royal Courts of Justice in a military-style operation to guard Al Gore. They took over the show."

However, a spokesman for Mr Gore, who won his Oscar for the polemic documentary An Inconvenient Truth, told The Mail on Sunday: "Mr Gore donates a very small percentage of all of his speaking fees to the Alliance for Climate Protection.

"With regards to the media arrangements, some of Mr Gore's events are open to the media, some of them are not. As you know, he has many open events coming up, including the Nobel Peace Prize.

"Unfortunately, this event had more limited availability. I do apologise for that. He does do his best to speak to reporters as often as possible."

Fortune Forum, which was founded by socialite ex-model Renu Mehta last year with the aim of attracting wealthy philanthropists to large-scale social and environmental projects, declined to comment.


That went well, didn't it? Better donate that £100,000 to charity, Al. Quick.




Not a chance. He has an electric bill to pay back home.
Posted by: gorb || 12/10/2007 03:36 || Comments || Link || E-Mail|| [6507 views] Top|| File under:
-Signs, Portents, and the Weather-
Man trapped in bowling club toilet for four days
A retired teacher survived on tap water after getting trapped in a freezing bowling club toilet with no food or mobile phone for four days. mDavid Leggat was trapped at Kittybrewster and Woodside Bowling Club after the door to the gents jammed behind him.


Trapped like Mars flies in a Klein Bottle.


The 55-year-old spent 16 hours of each day in darkness and, in a desperate bid to keep warm in the freezing building, he dipped his feet in hot water. "I did a survival course once and knew I had to keep my feet warm, so I kept running a basin of hot water and putting my feet in, to send the heat through my body," he xplained to the Aberdeen Evening Express.

Mr Leggat was eventually freed after Cathy Scollay, the club's cleaner, heard his cries for help.


'ELP ME!!! SOMEBODY 'ELP ME!!! I'M LOCKED IN THE LOO!!!


Mr Leggat's ordeal began last Monday afternoon when he entered the bathroom and the inside handle to the door jammed. A few days earlier the outside handle had fallen off.


Damn! Too bad it's illegal to carry a Leatherman. Now I am in deep.


The bowler said he quickly realised he was in for a long wait as the club is rarely used in winter.


Holy smoke. I could die in here.


Mr Leggat, who recently retired from Kemnay Academy, where he taught English and history, said: "I was lucky to get three hours' sleep a night."

Ms Scollay, who keeps her cleaning equipment in the gents, discovered Mr Leggat on Thursday morning.


G'Morning, Mr. Leggat. Wat are you doing here so early in the morning?


She said today: "I put on the light as normal, pushed the door and just heard a voice shouting 'you can't get in here, I have been locked in here for four days'. I just couldn't believe it."

Ms Scollay could not manage to free Mr Leggat, so she called club secretary Bob Ewing, who used a screwdriver to open the door.


Resourceful chap he was.


"David looked awfully grey and shaky when he came out," Ms Scollay said. "But he managed to walk up the road to his house."

"Nobody had been looking for David. A wife may have wondered where he was but he is not married," she said.


If he was married, and the missus was worried about him, would she look in the Loo at the bowling club?


Mr Leggat told the Evening Express: "At least there was a toilet to use. The only thing I regret is not getting trapped behind the bar."
Posted by: Alaska Paul || 12/10/2007 13:25 || Comments || Link || E-Mail|| [6536 views] Top|| File under:
Great White North
Cow manure and Shakedown posters: How to answer Jesse Jackson
HT: Malkin

Made my day, hope it does your's
Jesse Jackson's anti-gun protest came and went this week. But I bet you didn't hear about this. One gun shop targeted by the race hustler didn't sit by quietly:

A northwest suburban gun manufacturer was the focus yesterday as two high-profile Chicago clergy leaders led a demonstration outside the plant. Revs. Jesse Jackson and Michael Pfleger, along with about 150 anti-gun violence protesters, were met by dozens of Lake Barrington residents and pro-gun enthusiasts when they arrived outside of D.S. Arms gun manufacturer.

This was the fifth anti-gun demonstration organized by Jackson and Pfleger. The previous protests were held outside of gun shop in Riverdale and Melrose Park. This time the duo wanted to up the ante. "We do not manufacture guns in American cities. They come from places like this. Chicago is voted gun dry. We want Barrington to vote gun dry," Jackson told supporters as pro-gun supporters countered that they had the right to exercise the Second Amendment — the right to bear arms.

D.S. Arms, a 20-year-old institution, manufactures semi-automatic assault rifles and does not sell to the public. They have about 20 clients, consisting of law enforcement and the military, said Michael Danworth, legal counsel for the company.Gun advocates sent a foul message to Jackson and his supporters.

…In addition to enlarged posters of the book cover Shakedown: Exposing the Real Jesse Jackson hanging outside the plant, cow manure was spread in the middle of the road reserved for the rally and march. The area had to be cleaned before the protest began. When asked if the D.S. had knowledge of why the manure was on the road, an attorney for the company said no, but speculated as to why it was there.

"When you have got what we see in Rev. Jackson coming out here and promoting disinformation, to us that stinks to high heaven," Danworth told reporters.


Dang, that's good dung-slinging.
Posted by: Icerigger || 12/10/2007 15:08 || Comments || Link || E-Mail|| [6465 views] Top|| File under:
Science & Technology
Car Prototype Generates Electricity, And Cash
The price of oil nearly reached $100 a barrel recently, but a new University of Delaware prototype vehicle demonstrates how the cost of the black stuff could become a concern of the past.

A team of UD faculty has created a system that enables vehicles to not only run on electricity alone, but also to generate revenue by storing and providing electricity for utilities. The technology--known as V2G, for vehicle-to-grid--lets electricity flow from the car's battery to power lines and back.

...The Car: Manufactured by vehicle technology company AC Propulsion; formerly a Toyota Scion, which was chosen because it is light yet provides plenty of passenger room

Emissions: The car itself produces no carbon dioxide emissions

Acceleration: 0 to 60 miles per hour in 7 seconds

Top Speed: 95 miles per hour

Range: 120 highway, 150 city

Battery Life: 5 years or about 50,000 miles (being tested and verified)

Recharge: 2 hours using 240-volt plug or overnight using 110-volt plug

Maintenance: No oil changes; brakes last three times longer because the car has regenerative braking, a mechanism that slows the car and returns power to the battery




Not an expert, but sounds too good to be true
Posted by: g(r)omgoru || 12/10/2007 15:44 || Comments || Link || E-Mail|| [6475 views] Top|| File under:
Who's in the News
34
[untagged]
6
Iraqi Insurgency
6
Taliban
3
Global Jihad
2
al-Qaeda in Iraq
2
TNSM
2
Govt of Pakistan
2
al-Qaeda in North Africa
1
al-Qaeda in Arabia
1
Sipah-e-Sahaba Pakistan
1
Iraqi Baath Party
1
Hamas
1
Govt of Iran
1
Govt of Sudan
1
Hezbollah
1
Chechen Republic of Ichkeria
1
Fatah al-Islam
Bookmark
E-Mail Me
The Classics
The O Club
Rantburg Store
The Bloids
The Never-ending Story
Thugburg
Gulf War I
The Way We Were
Bio
Merry-Go-Blog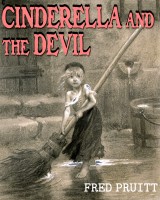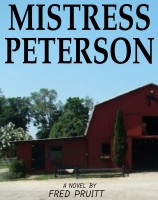 On Sale now!


A multi-volume chronology and reference guide set detailing three years of the Mexican Drug War between 2010 and 2012.

Rantburg.com and borderlandbeat.com correspondent and author Chris Covert presents his first non-fiction work detailing the drug and gang related violence in Mexico.

Chris gives us Mexican press dispatches of drug and gang war violence over three years, presented in a multi volume set intended to chronicle the death, violence and mayhem which has dominated Mexico for six years.
Click here for more information


Meet the Mods
In no particular order...


Steve White
Seafarious
Pappy
lotp
Scooter McGruder
john frum
tu3031
badanov
sherry
ryuge
GolfBravoUSMC
Bright Pebbles
trailing wife
Gloria
Fred
Besoeker
Glenmore
Frank G
3dc
Skidmark
Alaska Paul



Better than the average link...



Rantburg was assembled from recycled algorithms in the United States of America. No trees were destroyed in the production of this weblog. We did hurt some, though. Sorry.
18.232.59.38

Help keep the Burg running! Paypal: