Afghanistan
Explosion rocks Pakistani open-air circus in Afghanistan
Gunpowder laid near a Pakistani circus troupe performing for hundreds of locals exploded in northern Afghanistan on Wednesday, causing no injuries, police said. Provincial police chief Gen Mushtaba Patang earlier reported the blast was caused by a hand grenade thrown into the area, but said later that further investigations found the explosion was caused by gunpowder. The blast happened in a park in central Taluqan, capital of Takhar province, as some 500 people watched the open-air circus. Patang had no details on who detonated the gunpowder, which he said caused a loud explosion.

Some clown blow himself up?
Posted by: Fred || 07/20/2006 00:00 || Comments || Link || E-Mail|| [286 views] Top|| File under:
Africa Horn
Somali PM accuses Eritrea of training jihadists
MOGADISHU, July 20 (Reuters) - Somali Prime Minister Ali Mohamed Gedi accused Eritrea of arming and training fighters to wreak chaos in Somalia where a burgeoning Islamist movement is threatening the interim government's power. "We know that in the past several years foreign fighters in favour of jihad have strongly intervened in our country, having been trained in Eritrea where troops and guns are still being supplied through Somali airports," Gedi told Reuters. "This is intended to wreak carnage on the Somali people," he said in a telephone interview late on Wednesday from the government's base in the provincial town of Baidoa.

Reading from a script thoughtfully provided by Ethiopia

A May U.N. report on violations of an arms embargo on Somalia said Eritrea has shipped weapons to Islamists, while Ethiopia backed warlords they defeated in June. Asmara denies that and Addis Ababa has not responded.

Except for the Ethiopian troops now guarding Baidoa.

Independent analysts agree with the U.N. that both have been funnelling weapons to the Horn of Africa nation, plagued by war and without central rule since a dictator fell in 1991.

Guess they got tired of fighting each other one on one and decided to fight to the last Somali


Emboldened by their victory in Mogadishu against U.S.-backed warlords last month, the Islamists have sought to rapidly extend their influence in other parts of Somalia, setting up sharia courts and announcing a parallel national administration. The moves have alarmed Western diplomats who fear that the Islamists, led by a hardline cleric who appears on international terrorism lists, plan to impose Taliban-style rule.

Gedi said the government, which enjoys international recognition but little control beyond Baidoa, would not allow "terrorists" in the country. "What needs to be fought against is the foreign fighters who are coming into our country," he said. "The public should not be confused with talk about waging a jihad on infidels." Gedi spoke to Reuters after Islamist militia advanced within 35 km (22 miles) of Baidoa, in what he called an act of aggression, before turning back. "We see it as aggression towards government-controlled areas and the people who support us," he said.

Gedi said the Islamists had breached an agreement to stop military campaigns signed with the government last month. "We call upon the Islamic courts to stop fighting. We hope they will end those acts and take part in peace efforts in our country." Talks between both sides were expected to resume in Khartoum on July 22. The government boycotted negotiations last weekend in protest at alleged ceasefire violations by the Islamists.
Posted by: Steve || 07/20/2006 13:56 || Comments || Link || E-Mail|| [288 views] Top|| File under:
Somali Islamists vow holy war on Ethiopia troops
MOGADISHU (Reuters) - Somalia's Islamists vowed a "holy war" on Thursday against Ethiopian troops crossing into the Horn of Africa nation, while Addis Ababa threatened to "crush" any attack on the interim government it supports.
The aggressive rhetoric -- combined with this week's military moves on both sides -- have heightened fears of a new war in Somalia, plagued by violence and without central rule since the 1991 ouster of a military dictator. "The risk of full scale war increases by the day," said John Prendergast, of the International Crisis Group think-tank.

Islamists took the capital Mogadishu from U.S.-backed warlords last month and are threatening the authority of a transitional administration formed in Kenya in 2004 and intended to steer the nation from anarchy to peace. Sheikh Mukhtar Robow, a senior Islamist in charge of defense, said around 20 military vehicles from anti-Islamist Ethiopia had crossed into Somalia at Dollow on Wednesday. That added to previous Islamist accusations that Ethiopia was pouring in several thousand troops. "God willing, we will remove the Ethiopians in our country and wage a jihadi war against them," he told reporters.

Take Ethiopia and the points


Independent analysts believe Addis Ababa has sent up to 5,000 troops into Somalia, and is massing many more on the border, as a deterrent to any more advances by the Islamists, who took Mogadishu from U.S.-backed warlords last month. The regional power, Ethiopia backs the interim government of President Abdullahi Yusuf, based in the provincial town of Baidoa because it lacks the strength to move into Mogadishu.

Addis Ababa earlier said it would stop any move by the Islamists to attack Yusuf's government. "We will use all means at our disposal to crush the Islamist group if they attempt to attack Baidoa," Information Minister Berhan Hailu said.

Nominally Christian-led Ethiopia, which condemns the Islamist leaders as "terrorists", is fearful of having a hardline Muslim state on its doorstep.
It is also anxious at possible Islamist aspirations to establish a "Greater Somalia" which would incorporate areas inhabited by ethnic Somalis such as Ethiopia's Ogaden.

Ethiopia sounded the alarm after Islamist militia moved from Mogadishu to Buur Hakaba -- just 60 km (37 miles) from Baidoa -- on Wednesday. The Islamists returned in the evening, saying they went to collect 150 soldiers switching sides from Yusuf's force. The commander of the 150 soldiers who went over to the Islamist side said they were disgruntled at lack of pay. "We met him (Yusuf) on Sunday and told him we will be leaving since his government failed to honor its promises," Garad Fiidow Gabow told Reuters in Mogadishu at a former government building where his troops were resting. The soldiers carried new AK-47 rifles. Interim government spokesman Abdirahman Dinari, however, said soldiers had left due to indiscipline.

Talking to reporters in Mogadishu, Islamist defense chief Robow said he could have gone on to Baidoa: "I had weapons and militia yesterday but did not go to my house in Baidoa to avoid being an obstacle to the talks and also to prevent confrontations and gun-battles that could cause problems." He was referring to stalled Arab League-brokered talks between the Islamists and government in Khartoum. The government pulled out of the last round, saying the Islamists broke an accord to stop military advances.
Posted by: Steve || 07/20/2006 10:54 || Comments || Link || E-Mail|| [372 views] Top|| File under:
Ethiopian troops on Somali soil
A column of Ethiopian trucks, more than 100-strong and including armoured cars, have crossed into neighbouring Somalia. A BBC reporter has seen Ethiopian troops in uniform in Baidoa, the base of the weak interim government. Ethiopia denies it has sent in troops, but had warned it would crush Islamists who had moved to within 60km of Baidoa. The Union of Islamic Courts (UIC), which control much of southern Somalia, say they never intended to attack Baidoa and have pulled troops back.

"Wow, look at the time. Gotta go now."

The UIC have rapidly expanded their control since they took control of the capital, Mogadishu, but observers fear it is only a matter of time before there is a confrontation.

Ethiopian presidential adviser Bereket Simon told the BBC that they were closely watching the situation but denied troops had crossed into Somalia.
The BBC's Yusuf Hassan Mursal in Baidoa says 25 vehicles including lorries carrying soldiers and armed pick-up trucks known as technicals entered the town on Thursday morning.

Sounds like the Ethiopian army and some warlords linked up.

He says their arrival has calmed tensions in the town as residents feared an attack from the Islamists.

The column was reported to have crossed over into Somalia overnight and Ethiopian troops have also stationed themselves in the town of Luk in Gedo region, he says. Ethiopia's Information Minister Berhan Hailu told Reuters news agency in Addis Ababa that they would use "all means at our disposal to crush the Islamist group if they attempt to attack Baidoa". Mr Bereket told the BBC's Focus on Africa programme that "Ethiopia is in a position to defend itself to ensure the stability of the Horn of Africa".

"If the Islamic courts led by the Jihadists are attacking Baidoa, we have told them we will not let them do it. "So far the Ethiopian government has not sent any troops," he said.

The Islamists insist that an attack on Baidoa was never planned. "We have no such military plan as claimed by the non-functioning government," the UIC's security head Sheikh Yusuf Mohamed Siad told the AFP news agency. "The prime minister's claims are a ploy to attract Ethiopian intervention."

Additional: Residents of central Somalia said Thursday that hundreds of Ethiopian troops were patrolling the town of Baidoa in armored vehicles, less than a day after Islamic militants moved near the base of the weak, U.N.-backed government. An Ethiopian government spokesman had said his country would protect Somalia's transitional government from attack by Islamic militias. Numerous witnesses told The Associated Press that Ethiopian soldiers arrived Thursday afternoon in Baidoa, 150 miles northwest of Mogadishu.

The Ethiopian troops have set up a camp near the transitional president's home in Baidoa, residents said. "People were prevented from walking on the road that leads to the building," one resident said on condition of anonymity because of fears of reprisals. Ethiopian and government officials were not immediately available for comment.

More: Hundreds of Ethiopian troops in armored vehicles rolled into Somalia Thursday to protect their allies in this country's virtually powerless government against possible attack by Islamic militants, witnesses said.

The militia began pulling back on Thursday as more than 400 troops in Ethiopian military uniforms entered Baidoa. The troops smiled and waved to residents before setting up a camp near Yusuf's home in Baidoa or at an airport outside town, according to the witnesses, who spoke on condition of anonymity for fear of reprisals.

Got the airport to bring in supplies and more troops, and covering the Somalia presidents house.
Posted by: Steve || 07/20/2006 09:08 || Comments || Link || E-Mail|| [287 views] Top|| File under:
Caucasus/Russia/Central Asia
Two 'policemen' injured in Ingushetia
Two members Ingushetia's traffic police unit were came under fire by unknown attackers on the border between Ingushetia and Northern Ossetia, puppet source inside the Ingushetia reported. Both cops have incurred heavy wounds and have been taken off to republican central hospital of Ingushetia. Attackers went off the attack place towards Northern Ossetia without any problems.


Wow. Traffic cops.How heroic.
Posted by: Fred || 07/20/2006 00:00 || Comments || Link || E-Mail|| [276 views] Top|| File under:
Down Under
Hicks outcry falling on deaf ears, father says
Awwwwwwwwwwwww...too bad, pops.


The father of Guantanamo Bay detainee David Hicks says he is afraid public outcry against his son's detention is continuing to fall on deaf ears.


They aren't deaf, pops. They just don't give a shit about your loser son.


More than 400 people have signed an open letter that will be sent to the Prime Minister John Howard calling for Hicks's release.


Oooooooh, an "open letter"! What's next, rolling hunger strikes?


Another 35,000 have signed an online petition.


Haywood Jablome, E. Normous Johnson, I.P. Freeley...


Hicks's father, Terry, says Australians are becoming more concerned about his son's situation.


Yeah, they're probably wondering why he hasn't been shot yet, too...


"If the public are made aware of what's happening and you can get them on side, they can then exert a lot of pressure on the Government through petitions and letters," he said.


Sorry, pops. I gotta...cut my toenails that day.


"So all this adds up and surely the Government can now fare well, that's 35,000-plus that probably won't vote for [them] next year."


Yeah, I'm sure the government's really worried about it...
Posted by: tu3031 || 07/20/2006 11:15 || Comments || Link || E-Mail|| [293 views] Top|| File under:
Europe
Turkish military arrests three PKK memebers
(KUNA) -- Turkish authorities arrested on Wednesday three members of the Kurdistan Labour Party (PKK) in the town of Rorm after recent escalations between the Turkish military and the Kurdish separatist movement. Turkey News Agency (Ikhlas) said during a raid operation by Turkish forces in the town of Karatushban, which is close to the town of Rorm, the three detainees were transferred to the interrogation department and the general prosecution office.

Clashes between Kurdish rebels and Turkish security forces have settled down after the arrest of Kurdish separatist leader Abdullah Awjlan in the year 1999. However, the Turkish military says hundreds of Kurdish separatists on the Iraqi border have infiltrated Turkish territories. Clashes for the last 15 years resulted in killing more than 37 thousands people.
Posted by: Fred || 07/20/2006 00:00 || Comments || Link || E-Mail|| [271 views] Top|| File under:
India-Pakistan
Father Urges Terror Suspect to Surrender
Muhammad Riaz Kagzi, father of alleged terrorist Zaibuddin Ansari alias Zaby, has urged his son to surrender to the authorities. The terror suspect is reported to have fled to Pakistan. Kagzi, a schoolteacher, who has disowned his son for involvement in terrorist activities, said he wanted Zaby to surrender to the police at the earliest and spare the Muslim community from harassment by security agencies. Zaby, a trained electrician and an alleged Lashkar-e-Taiba leader from Beed district in Marathwada, is wanted by the Anti-Terrorist Squad (ATS) of the Bombay Police and intelligence agencies in connection with the Bombay blasts.

Zaby went missing when his involvement in the Aurangabad arms and explosives case was established last month. Security agencies believe Zaby was the mastermind behind supply of arms and explosives in the Marathwada region and was the link between Lashkar-e-Taiba and Students Islamic Movement of India (SIMI).
Posted by: Fred || 07/20/2006 00:00 || Comments || Link || E-Mail|| [286 views] Top|| File under:
Two suspected tribal militants held in Balochistan
Police arrested two suspected members of an outlawed tribal militant group on Wednesday in connection with attacks against the government, an official said. The arrests were made during a raid in Naushki, a town about 200 kilometres southwest of Quetta, a Naushki police official told the Associated Press on condition of anonymity.

The suspects were identified as Babu Allah Bakhsh and Sher Mohammed. The men were suspected to be members of the Balochistan Liberation Army (BLA), a shadowy ethnic-Baloch tribal group that Pakistan banned in April this year, according to the official. The British government also banned the BLA on Monday.
Posted by: Fred || 07/20/2006 00:00 || Comments || Link || E-Mail|| [266 views] Top|| File under:
20 Algerians sent home
Twenty Algerians including Mehdi Rabah, former chief khateeb of Algeria, have left for their home country after they were freed from Peshawar Central Jail on Tuesday. They were arrested in the tribal areas of Pakistan for alleged links to Al Qaeda in 2001. Javed Ibrahim Paracha, chairman of the World Prisoner's Relief Commission in Pakistan, brought Rabah out of the jail in his car, which was escorted by vehicles of the intelligence agencies and Frontier Police, while the Al-Khidmat Foundation ferried female members of the released family to the Algerian embassy in Islamabad, a press release stated. Paracha said that Additional Sessions Judge Syed Ihtisham Ali had ordered their release last month.

Algerian Consular General Ghadeer-Al-Imrani received the released prisoner at the embassy, while a large number of people including Taliban and people from Malakand Division gave a dinner in their honour. They later left for their country in the early hours of Wednesday. Paracha told Daily Times that Mehdi Rabah was sent to Saudi Arabia on deputation in the late 1990s and later joined Islamabad International University in Pakistan. He said that after US attack on Afghanistan, Rabah decided to fight against the US, and he was ultimately arrested.
Posted by: Fred || 07/20/2006 00:00 || Comments || Link || E-Mail|| [289 views] Top|| File under:
BLA commanders to surrender on Friday
Key commanders of the defunct Balochistan Liberation Army (BLA) and many of their armed comrades involved in subversive activities in Balochistan have decided to surrender to the government, Aaj television quoted top government officials in Islamabad as saying.

The channel reported that BLA commanders and their comrades would possibly surrender to the provincial government in Sui on Friday. It quoted the officials as saying that the BLA was getting arms through one sea and three land routes, which they said had been closed. Officials said that BLA's sources of financial aid had also been blocked. They said that substantial evidence against the BLA and other militant groups had been handed to various countries to get their support against terrorist groups. The officials rejected the allegations that intelligence agencies had held a brother or a relative of Senator Sanaullah Baloch.
Posted by: Fred || 07/20/2006 00:00 || Comments || Link || E-Mail|| [268 views] Top|| File under:
Police arrests militant for alleged involvement in killing of Shiite cleric
(KUNA) -- Police has arrested a militant of an outlawed extremist outfit for his alleged involvement in the killing of a Shiite cleric in Southern Karachi port city, said police Wednesday. Arshaad Khan, member of Al-Qaeda linked Lashkar-i-Jhangvi (LJ) extremist group, was arrested in a raid conducted on Tuesday night in Hyderabad city, about 150 kilometers from Karachi, a police source told KUNA.

Allama Hassan Turabi, his nephew Ali Raza and a child were killed last week when a suicide bomber blew himself up outside the clerics house. Three people were also critically wounded. The killing sparked violent protests in the city. Dozens of buses, two banks and a foreign food chain restaurant were set on ablaze by angry Shiite mourners.
Posted by: Fred || 07/20/2006 00:00 || Comments || Link || E-Mail|| [330 views] Top|| File under:
Two policemen killed, one injured by gunmen in Kashmir
(KUNA) -- Guerrillas Wednesday gunned down two policemen and injured another in three separate attacks in Srinagar, summer capital of Indian-administered Jammu and Kashmir. According to a report by the news agency "Indo-Asian News Service," police fired several pistol rounds from point-blank range at policeman Ghulam Rasool at a vegetable market in downtown Srinagar Wednesday. The policeman died instantly. Guerrillas shot at another policeman on special duty at Lal Chowk in the heart of the city, critically injuring him.

Earlier in the day, gunmen shot dead policeman Karamjeet Singh near the historic Hazratbal Shrine in Srinagar. The shrine houses the holy hair relic of Prophet Muhammad. No group has so far claimed responsibility for the attacks, the news agency reported.
Posted by: Fred || 07/20/2006 00:00 || Comments || Link || E-Mail|| [259 views] Top|| File under:
Police probe sole body from Mumbai attacks after group's claims
MUMBAI - Indian police were on Wednesday investigating if the sole unclaimed body from the Mumbai train attacks was a bomber after a little-known group said a member of a 16-strong extremist group was killed in the operation. Police have cast doubt on a claim of responsibility by Lashkar-e-Qahhar for the well-planned attacks on July 11 that killed 182 and wounded more than 800. The group said it would provide video evidence to back up its claims. "One body is unidentified lying in the morgue. We don't know if he is one of the terrorists, so we're investigating," additional commissioner of police Jayjit Singh told AFP.

The group warned of further attacks on historic and government sites in India in an email sent to the private Aaj Tak television network late on Monday. "We are Muslims. We never tell lie," said the email in badly-written English and signed by Abu Mahaz, who claimed to be a spokesman for the group.


Look for a guy with a beard and no lips...

It said a member of the team had died but "all the remaining 15 mujahideens are totally safe and celebrating the success of this mission and also preparing for the next mission".

It accused the government of "exploiting" Muslims but did not go into detail. Experts have cast doubt on the email because it was sent under the name of "John Smith" -- a name unlikely to be used by Islamic militants. Police have traced the email to the city of Indore in central Madhya Pradesh province, according to the Press Trust of India, quoting an unnamed senior police official. "It is most likely to be an Internet cafe and we will have to find out if the sender could be identified," the official said but did not rule out that it was a hoax.
Posted by: Fred || 07/20/2006 00:00 || Comments || Link || E-Mail|| [302 views] Top|| File under:
Iraq
US forces surround Iraq towns
BAGHDAD (Reuters) - U.S. and Iraqi forces surrounded and entered two towns near the northern Iraqi city of Kirkuk on Thursday in search of suspected al Qaeda militants, the military said on Thursday. The operation follows a series of insurgent attacks in the area where 31 Iraqi soldiers have been killed by rebels in the past five weeks, said a military statement.

U.S. and Iraqi officials had hoped the death of al Qaeda in Iraq leader Abu Musab al-Zarqawi in a U.S. air strike in June would deal a major blow to the militant organization. But a security crackdown on al Qaeda in Baghdad since then has failed to ease violence.

Posted by: Steve || 07/20/2006 11:08 || Comments || Link || E-Mail|| [293 views] Top|| File under:
Senior Iraqi official assassinated in W. Baghdad
(KUNA) -- A senior official in the Ministry of Interior was assassinated Wednesday by unidentified gunmen in western Baghdad. A security source in the Interior Ministry told KUNA that gunmen attacked Director of the Legal Department at the ministry, Major General Fakhri Hassan, along with his driver, on his way to work. Senior security officials and personnel seem to be the target of armed groups, and there are frequent killings and kidnappings involving them.
Posted by: Fred || 07/20/2006 00:00 || Comments || Link || E-Mail|| [273 views] Top|| File under:
Badr leader killed, three British soldiers injured
(KUNA) -- Secretary-General of Badr Shiite organization and two of his companions were killed Tuesday night by unidentified militants in Mahmoudiya town that witnessed bloody violence last Monday. A security source told KUNA that the militants shoot Abu Ali Al-Akrawi and two of his nephews on Mahmoudiya road as they were returning from Baghdad.

Last Monday, militants used bombs and other weapons to attack civilians in the town's market and blew up a car loaded with explosives, killing 60 people and injuring more than 100. Police said 18 bodies were found in the town on Wednesday, of which three were policemen. It added that most of the bodies were tortured and shot.

Meanwhile, three British soldiers were injured Tuesday night when unidentified militants attacked a British military patrol in Al-Hadi district in Basra, a spokesman of the British forces in Iraq said here Wednesday. He added that one soldier is seriously injured. Eyewitnesses told KUNA that the militants opened fire at the convoy of British tanks and vehicles damaging them completely and injuring the soldiers. British forces in Basra clashed with Sadr group members two days ago killing two of them and injuring ten others.
Posted by: Fred || 07/20/2006 00:00 || Comments || Link || E-Mail|| [286 views] Top|| File under:
Masked gunmen abduct 20 employees of Sunni Endowment Diwan in Baghdad
(KUNA) -- Unknown gunmen on Wednesday abducted 20 employees of the Sunni Endowment Diwan in the area of Selaikh, northern Baghdad. An Interior Ministry source told Kuwait News Agency (KUNA) that the attack took place while the employees were heading home after work, noting that they were taken to an unknown destination. A source in the diwan, who requested anonymity, said that work has been suspended in all administrations of the diwan until further notice.

Iraqi President Jalal Talabani met with Head of the Sunni Endowment Diwan Dr. Ahmad Al-Samarra'e today and asserted the importance of abandoning sectarian conflicts in Iraq, calling on religious leaders to cooperate to end the ongoing bloodshed. Al-Samarra'e expressed appreciation for the efforts of Talabani to bring together all sides in Iraq, expressing commitment for Talabani's call to end sectarian violence and spread peace and security in Iraq.

In Kirkuk, the Iraqi Police said that it found the dead body of an Iraqi civilian named Dalshad Shakor Shereif nearby Shawan area in the northern parts of Kirkuk city. The source added that Iraqi soldier Khalid Ali was shot and wounded by a sniper in Huwaijah district and was transported to hospital for treatment.
Continued on Page 49
Posted by: Fred || 07/20/2006 00:00 || Comments || Link || E-Mail|| [402 views] Top|| File under:
Car bomb explosion in Iraq injures six people, among them police officer
(KUNA) -- Six Iraqis were injured among them a police officer, with injuries ranging from light to heavy, after a car bomb explosion rocked midtown Kirkuk north of Iraq, Iraqi police said on Wednesday.

Iraqi police Brigadier Sarhad Qader said an improvised car bomb exploded this evening in mid Kirkuk adding that the explosion injured five Iraqi civilians and one police officer. The explosion also caused damage to near by shops and that there was no military target in the area, Iraqi police said.
Posted by: Fred || 07/20/2006 00:00 || Comments || Link || E-Mail|| [252 views] Top|| File under:
British soldier killed, five others injured in Basra
(KUNA) -- A British soldier was killed and five others were injured on Wednesday during armed confrontations with insurgents in Basra, said the spokesman for British forces. In a press release, he added that British structures and military bases in Basra were bombarded with missiles and rockets on Tuesday and Wednesday. Armed groups bombarded the British consulate and military bases with over 100 rockets and projectiles, he said. He said three insurgents were arrested and quantities of weapons were confiscated during search operation by the British forces.
Posted by: Fred || 07/20/2006 00:00 || Comments || Link || E-Mail|| [266 views] Top|| File under:
Israel-Palestine-Jordan
Debka: Jordanians Nark Hamas Bomb Team To Israel
Jordanian military intelligence relayed information that Hamas had recruited a bomb team in the kingdom. It was on its way to cross into Israel for the strike. Israeli and Jordanian border troops are on a high state of preparedness.

The potential targets are the southern port of Eilat, its Arava main road link to the north, the Dead Sea, or the Beit Shean Valley on the Jordan River. This information led defense minister Amir Peretz to announce the closure of the West Bank Thursday, July 20.

Israeli security officials have grounds to suspect that the latest Hamas terror initiative is coordinated with Hizballah's war in the north via the Lebanese group's operational officers stationed in Nablus and Gaza.
Posted by: Anonymoose || 07/20/2006 17:41 || Comments || Link || E-Mail|| [278 views] Top|| File under:
Nasrallah speaks, vows surprises
izbullah leader, Sheikh Hassan Nasrallah, spoke for the first Thursday since the beginning of the week, saying Hizbullah's entire infrastructure and leadership hierarchy were still intact and functional.

"I can confirm without exaggerating or using psychological warfare, that we have not been harmed," he said, referring to the strike.

Al-Jazeera, which aired only excerpts of the interview, said it was taped earlier Thursday. The interviewer said the interview took place amid tight security precautions but did not say where.

Nasrallah has been in hiding since Israel's onslaught began July 12, though he gave a speech on Hizbullah television on Sunday.

"Hizbullah has so far stood fast, absorbed the strike and has retaken the initiative and made the surprises that it had promised, and there are more surprises," he said, warning that a Hizbullah defeat would be "a defeat for the entire Islamic nation."

Nasrallah added that, "All of Israel's talk about 50 percent of our infrastructure being damaged is nonsense."

Nasrallah said that, "even if the entire world will demand it," the kidnapped Israeli soldiers would only be released for Lebanese and Palestinian prisoners in Israeli jails through negotiations.

He did not offer any information regarding the condition of the soldiers.

Hizbullah operatives arrested in West Bank

Several of those arrested Wednesday in the Mukata in Nablus were found to be linked to Hizbullah, it was released for publication Thursday night.

Members belonging to different terrorist organizations were arrested during a joint IDF and Shin Bet operation.

Suspects included Palestinians responsible for the planning and initiation of terrorist attacks, including those belonging to Hizbullah, who were involved in the murders of Israeli citizens.
Posted by: Sherry || 07/20/2006 17:35 || Comments || Link || E-Mail|| [393 views] Top|| File under:
Israeli kids do their bit for WoT
From artillery positions in the North of Israel, local Israeli girls put their civilized education to good use by writing messages to the Lebanese barbarians on the artillery shells. Sending 'love from Israel' (note English clearly implies they were raised good Americans), these children express the horror that the hate filled terrorist children of Hizbolluh have inflicted on their until-now safe lives. As you can see from the pictures in the link the sick terrorists get what they deserve! Check out the dead bodies!

http://fromisraeltolebanon.info/

Sorry, the link is from some bleeding heart lefties who don't realize that this is a war that needs to be won, by ANY means necessary! Enjoy the pics!
Posted by: Slomp Omising6970 || 07/20/2006 16:24 || Comments || Link || E-Mail|| [373 views] Top|| File under:
Hezbollah Offers Journalists Tour of Beirut Neighborhood
VOA Correspondent Challiss McDonough has been reporting from Beirut since last week, but has only rarely been able to venture into the southern suburbs, which have been heavily bombed. Hezbollah's offices are there, its radio and television stations are there, and the home of its leader Hassan Nasrallah is there, and all of them have been repeatedly struck. Thursday Challiss and other journalists went on a bizarre guided tour of the devastation led by the Hezbollah spokesman. Challiss recorded this report from the scene.

The Hezbollah spokesman, Hussein Nabolsi, has been defending his organization against allegations that they, by their actions, have brought this upon the people of Lebanon and brought this upon this neighborhood, that Hezbollah located its headquarters in civilian neighborhoods, thus putting them at risk of this kind of retaliatory attack by the Israelis. The Hezbollah spokesman, very adamant, says that Hezbollah is defending Lebanon.

I'm sorry, I'm trying to step over piles of rubble as I'm speaking. The street is just, it's obliterated. It's just like there are pieces of bricks and twisted metal strewn everywhere from building after building after building that's been demolished. We're seeing weird remnants of things that have survived intact. Theres a plastic chair in the middle of the road, a child's teddy bear and a wicker basket. There's a shoe. There's a perfectly intact envelope from the Islamic Health Society lying on the ground. This neighborhood has been absolutely destroyed. "
Posted by: KBK || 07/20/2006 15:06 || Comments || Link || E-Mail|| [374 views] Top|| File under:
Israeli army detects failures in protecting missile ship from attack
A navy investigation showed that both intelligence and operational lapses caused an Israeli warship being attacked by Lebanese Hizbollah on July 14, which killed four sailors on board, Israeli newspaper Ha'aretz reported on Thursday.

The phrase "Fat, dumb and happy" comes to mind

The internal inquiry report indicated that Hanit, a Saar-5 vessel, did not deploy the defense system before it was hit by a Hizbollah-launched rocket off the Beirut coastline, the report said. Parts of the sailors were enjoying dinner when the rocket was launched, the report said, adding that another missile ship near the Hanit did deploy its defense system.

Formerly, navy officers acknowledged that they had not received the information that Hizbollah was capable to threaten the missile ships. It was unclear whether the navy had failed to ask the Israeli intelligence agencies of the Hizbollah's capabilities or didn't get precise answers after consulting with them, Ha'aretz said.

An IDF spokesman told Xinhua that the inquiry report was passed from Israel Defense Forces Chief of Staff Dan Halutz to the navy commander, and related investigation was still going on. The Israeli warship hit off the Lebanese coast is a multi- purpose, helicopter-carrying corvette of the U.S.-built Saar 5 class, one of the world's first warships to use stealth technology.
Posted by: Steve || 07/20/2006 12:11 || Comments || Link || E-Mail|| [268 views] Top|| File under:
Peretz orders general closure of W. Bank, Gaza
Defense Minister Amir Peretz ordered a general closure imposed on the West Bank and Gaza Strip due to intelligence alerts indicating that many suicide attacks were being planned against Israeli civilians. The closure was ordered until Saturday night.
Posted by: Fred || 07/20/2006 00:00 || Comments || Link || E-Mail|| [280 views] Top|| File under:
Al Jazeera technician wounded in West Bank
DUBAI - A member of Al Jazeera television's team in the West Bank was wounded on Wednesday by Israeli fire during live coverage of an Israeli incursion into the town of Nablus, its correspondent said.

The crew was reporting live on the advance of Israeli troops when several shots were heard and technician Wael Tantous was hit in the leg. "Our colleague was hit by Israeli fire," said correspondent Jevara Al Boudeiri.


"Aim higher next time, Avi!"
"Right. Sorry, Sarge."
"Cheez, you shoot like a Paleo."
"C'mon, Sarge, you don't have to be nasty about it!"

Tantous appeared on screen collapsing before he was helped by his colleagues who had run for shelter. "Since the beginning of the current war against Lebanon, Al Jazeera teams have been the target of harassment and intimidation by Israeli authorities, which have tried to hurt our correspondent Jevara Al Boudeiri and shot technician Wael Tantous," said a statement by the Doha-based channel.


Ever ask yourself, 'why do they hate us'?

"Tantous was wounded in his leg. His life is not in danger," a channel spokesman told AFP.
Posted by: Steve White || 07/20/2006 00:00 || Comments || Link || E-Mail|| [387 views] Top|| File under:
Three Palestinians killed in Katyusha rocket attack on Al-Nasirah
(KUNA) -- Three Palestinians were killed on Wednesday in the explosion of Katyusha rockets in city of Al-Nasirah, said Israeli media. The sources said that two of the victims were brothers, noting that the city has a majority of Arab residents. A Katyusha missile hit a house in the city, while another landed on a shopping mall. A score of missiles fired by Hezbollah hit a number of cities and towns in Israel, leaving civilian casualties.
Posted by: Fred || 07/20/2006 00:00 || Comments || Link || E-Mail|| [279 views] Top|| File under:
Israel kills 15 Palestinians in Gaza, West Bank
Israeli troops killed 15 Palestinians in clashes in Gaza and the occupied West Bank on Wednesday in one of the worst days of violence since Israel launched an offensive to free an abducted soldier. Fighting erupted between Israeli troops and militants in central Gaza after the army pushed into the strip, killing 10 Palestinians -- five militants and five civilians -- in air strikes and other attacks, medics said. Some of the heaviest fighting took place around the Maghazi refugee camp. Four of the dead militants were from the governing Islamist Hamas movement.

Gunmen from the faction, which is sworn to Israel's destruction, and two other groups captured Israeli army Corporal Gilad Shalit in a cross-border raid on June 25. Israel has killed about 110 Palestinians, around half of them militants, in Gaza since the abduction and vowed to continue its three-week offensive until the soldier is freed and gunmen stop firing rockets into Israel. It has refused Hamas demands that it free Palestinian prisoners in return for Shalit, a 19-year-old tank gunner.

In the West Bank, Israeli troops backed by armored vehicles surrounded a Palestinian security compound in the city of Nablus and killed three gunmen from moderate President Mahmoud Abbas's Fatah faction, medics said. Two civilians were also killed, medics said. The army said troops had confronted civilians who had thrown stones at them as well as gunmen, but that soldiers had only fired at Palestinians who shot at them.
Posted by: Fred || 07/20/2006 00:00 || Comments || Link || E-Mail|| [343 views] Top|| File under:
Olde Tyme Religion
Jihadists From South East Asia Take Up Fight Against Israel
Jakarta, 20 July (AKI) - Some 200 Islamist extremists mostly from Indonesia, the Philippines, Malaysia and Thailand have enrolled to fight against Israel in the Middle East, a top official of a radical Indonesian Muslim organisation said Thursday. The Islamic Youth Movement's Suaib Didu, told Adnkronos International (AKI) that he was aware of 217 jihadists who were traveling to the Middle East. The Islamic Youth Movement which claims to have 30,000 members is know for its strident anti-American stance. Suaib is also deputy-president of the Asian Muslim Youth Secretariat, of which little information exists.

Sounds like the Hitler Youth, with turbans

"It is all true. Militants from Malaysia and Thailand departed yesterday. Indonesians will leave soon," Suaib said.

Just leave your names and a DNA sample. That way we can ship your remains home

He said he had met 12 of the Indonesian militants last week in a house in Jakarta's Tebet district. News of the meeting was first reported on Wednesday by the Detikom Internet portal, which often carries the views of radical groups. Suaib's meeting with the militants was aimed at finalising travel arrangements and to inform the militants on the significance of Jihad, or holy war, he said. "We don't want their jihad to be used later to damage the name of Islam," he said adding that the militant's objective was to bomb Israeli and American targets around the world. "These will not be suicide bombs but jihad bombs," Suaib said.

That's pretty much what we thought jihad meant. I don't think you'll damage our view of islam one bit.

According to Suaib the militants have chosen to operate under the name "Palestine Jihad Bombing Troops". The group includes 72 Indonesians, 57 Filipinos, 36 Malaysians, 43 Thais, five militants from Brunei, three from Bangladesh and one from Singapore. Some of the militants are veterans of the anti-Soviet uprising in Afghanistan in the 1980s, Suaib said.

He also said that the militants mission has not been sanctioned by the Indonesian government and that the fighters "have no links to the terrorist groups that have caused disarray in Indonesia". "This is purely a fight to help our brothers in Palestine and Lebanon," he said.

In a separate development 90 militants from the Islamic Defenders Front, a group based in Indonesia's Aceh province have also said they are ready to fight in the Middle East and die as "martyrs".
Posted by: Steve || 07/20/2006 08:59 || Comments || Link || E-Mail|| [269 views] Top|| File under:
Syria-Lebanon-Iran
Cleric tried to join evacuation on British Navy Ship
EXILED Islamist preacher Omar Bakri Mohammed tried but failed to join the naval evacuation of British nationals from Lebanon's capital Beirut, it was reported today.

Bakri attempted to join evacuees boarding a Royal Navy vessel on Wednesday, but was rebuffed "at the harbour gates by sharp-eyed officials", The Sun said in a front page "exclusive".
A Ministry of Defence spokesman in London could not confirm the report, but said: "Our understanding is that's not true, and we've told The Sun that".

The Sun also reported that Syrian-born Bakri has written to the British embassy in Beirut, asking to be readmitted to Britain on "humanitarian grounds".

Bakri, who settled in Britain in 1985, was banned from reentering Britain in August last year, when then home secretary Charles Clarke ruled that his presence was "not conducive to the public good".

He headed the radical al-Muhajiroun group in London until 2004, and praised the hijackers who carried out the September 11 attacks in the United States in 2001 as the "magnificent 19".

Thousands of foreign nationals have fled Lebanon as Israel has imposed an air and naval blockade on the country and continued a bombing campaign that has left more than 300 people dead after the Islamic militia Hezbollah kidnapped two Israeli soldiers last week.
Posted by: Oztralian || 07/20/2006 19:18 || Comments || Link || E-Mail|| [402 views] Top|| File under:
Thousands of IDF troops operating in S. Lebanon - 2 choppers collide
[..]

Thousands of Israeli troops are operating in south Lebanon where they are targetting Hezbollah positions. Among their activities, they are searching for tunnels dug by Hezbollah militants. According to the army, Hezbollah fighters have taken refuge inside these tunnels - often dug under homes in villages - along with their rockets, and that they occasionally emerge to fire one into Israel.

[..]

Four soldiers were injured late Thursday night when two Apache helicopters collided in northern Israel, near Kiryat Shmona.

[..]

Posted by: 3dc || 07/20/2006 19:08 || Comments || Link || E-Mail|| [293 views] Top|| File under:
2 soldiers killed, 6 wounded during intense fighting
Two IDF soldiers were killed and six were wounded on Thursday in a heavy exchange of gunfire with Hizbullah guerillas near the village of Maroun a-Ras, adjacent to Moshav Avivim but on the Lebanese side of the border, it was released for publication early Friday morning. Ground troops were sent across the border to the same sector as where two soldiers were killed the previous day, in order to engage Hizbullah guerillas that were firing mortar rounds towards Avivim. Soldiers operating in Maroun a-Ras reported finding rocket launchers, explosives and other weapons in a mosque there.

According to the IDF, 10 Hizbullah cells were hit by the IDF throughout the day, as well as three Hizbullah command centers. The army estimated that between 30 and 40 Hizbullah terrorists were killed. However, a high-ranking IDF officer said the difficulties troops encountered in Thursday's fighting could prompt a larger-scale ground offensive into southern Lebanon.

Hizbullah also launched between eight and 10 rockets at Israel from southern Lebanon after a period of seven hours in which no rockets had been fired. An IDF soldier was seriously wounded earlier Thursday morning during clashes with a Hizbullah terrorist cell near Avivim. Also on Thursday, two more IDF soldiers were wounded, one lightly and one moderately, when their tank was hit by an anti-tank missile during an operation in southern Lebanon. The troops were evacuated under fire.
Posted by: Fred || 07/20/2006 18:10 || Comments || Link || E-Mail|| [284 views] Top|| File under:
UN bracing for Lebanon catastrophe
THE United Nations emergency relief coordinator said today he was preparing for a humanitarian catastrophe in Lebanon and insisted the situation there was worsening by the hour.
Jan Egeland, the UN undersecretary-general for humanitarian affairs, said nearly 500,000 people were fleeing Israel's deadly retaliatory attacks on Hezbollah militia in Lebanon - a third of them children.

He branded Israel's air raids disproportionate as they continued into the ninth day of a conflict which has killed more than 300 people but said Hezbollah bore a heavy responsibility for hiding out in civilian areas.

Mr Egeland said the UN was experiencing "enormous problems" in carrying out its duties because they are "caught in the crossfire" too.

"They (the Lebanese) will keep on suffering in a way that we all need to understand is unacceptable," he told the BBC.

"And their situation will get worse in the coming days as their coping mechanisms erode.

"The World Food Program has food in the country but cannot move it around due to the security and the effects of the bombardment. This situation has to change because it will become a humanitarian catastrophe if it doesn't.

"The humanitarian situation is getting worse by the hour; there has been an exponential increase in the number of displaced.

"We have 400,000, nearing 500,000, people fleeing the conflict and worse, nearly one third of them are children. This is an example of how this war is hurting the civilians more than the soldiers.

"Hezbollah has to stop the rain of rockets on Israel and Israel has to stop targeting civilian infrastructure and people."

On Israel's response to Hezbollah's kidnap of two Israeli soldiers and slaying of eight others, he said: "It is disproportionate".

"But also, Hezbollah is trying to blend into the civilian population. They bear a heavy responsibility for doing so, but they don't care that they are inflicting suffering on their own people."

Mr Egeland said it was "nearly impossible to move anything in southern Lebanon".

He said the UN had asked for the international ships taking out their nationals fleeing Lebanon to bring in humanitarian relief supplies and hoped that the situation would change in the coming days.

Posted by: tipper || 07/20/2006 16:28 || Comments || Link || E-Mail|| [280 views] Top|| File under:
U.S. accuses Iran over North Korean missile tests
TEHRAN (Reuters) - Iran accused the United States on Thursday of trying to obstruct talks to end a standoff over Tehran's nuclear programme, while Washington said its fears had risen because Iranians had witnessed North Korean missile tests. Both sides traded the accusations as the U.N. Security Council wrangled over a resolution to make legally binding demands Iran halt uranium enrichment, a process that can produce fuel for power stations or bomb material. Iran again rejected international calls for it to scrap nuclear fuel production.

A senior U.S. official said on Thursday U.S. worries about Iran's nuclear capabilities had deepened because one or more Iranians witnessed missile tests on July 4 in North Korea, which experts say is a key partner in Tehran's missile programme. Washington, which has accused Iran of having a secret programme to build nuclear arms, says the two nations have been collaborating and has expressed concern cash-strapped Pyongyang was keen to sell missiles and possibly also atomic material.

Asked at a U.S. Senate hearing about reports Iranians witnessed the North Korean tests, U.S. Assistant Secretary of State Chris Hill said: "Yes, that is my understanding." It was "absolutely correct" the relationship was worrisome, he said. Experts say Iran's Shahab 3 missile has a range of 2,000 km (1,240 miles) and is based on a North Korean design.

No Iranian comment was immediately available on Hill's statement. Iran has denied the U.S. charges it has a secret nuclear arms programme, saying it is solely for electricity.
Posted by: Steve || 07/20/2006 14:06 || Comments || Link || E-Mail|| [277 views] Top|| File under:
Suicide Bombers Joined Hezbollah In Lebanon, Militant Says
Tehran, 20 July (AKI) - A spokesman for an Iranian militant group which claims to have 55,000 would-be suicide bombers among its members said on Thursday that 27 of its men have joined Hezbollah militias in Lebanon to fight against Israel. "The first two groups of esteshhadioun (volunteers of martyrdom) have already reached Lebanon," Mohammad Ali Samadi told Adnkronos International (AKI). Speaking on the phone from the organization's headquarters in Tehran, Samadi said the militants reached Lebanon through Syria.

The spokesman for the Headquarters for the Glory of Martyrs of the International Movement said its militants in Lebanon were "27 people selected from the 55,000 members who spoke fluent Arabic and have received adequate training to fight beside their Lebanese brothers against the Zionist enemy." The spokesman however said the militants would not engage in combat but would "identify Zionist targets and then attack them with actions of martyrdom."

They'll be looking for buses to boom
Posted by: Steve || 07/20/2006 13:24 || Comments || Link || E-Mail|| [269 views] Top|| File under:
Hezbollah claims shooting down Israeli copter - TV
CAIRO, July 20 (Xinhua) -- Lebanese Shiite group Hezbollah claimed shooting down an Israeli military helicopter in the Lebanon-Israel border area on Thursday, the Arabic satellite TV channel al-Jazeera reported. Luan Shanglin

Posted by: anonymous5089 || 07/20/2006 12:51 || Comments || Link || E-Mail|| [279 views] Top|| File under:
Two foreign journalos kidnapped at Beyrouth
Link in french.
According to french daily "Le Figaro", two foreign tv journalists and their two lebanese assistants, who were filming a neighbourhood in the center of Beyrouth, have been kidnapped by members of the shiite party hizballah (police sources).
Posted by: anonymous5089 || 07/20/2006 12:39 || Comments || Link || E-Mail|| [294 views] Top|| File under:
Israel hints at full-scale invasion
Much old news deleted.



Israeli troops met fierce resistance from Hezbollah terrorists guerrillas Thursday as they crossed into Lebanon to seek tunnels and weapons for a second straight day, and Israel hinted at a full-scale invasion.

Israeli warplanes also launched new airstrikes on Beirut's southern suburbs, a Hezbollah stronghold, shortly after daybreak, followed by strikes in the terrorists' guerrillas' heartland in the south and eastern Bekaa Valley.

The strikes followed bombings Wednesday that killed as many as 70 people, according to Lebanese television, making it the deadliest day since the fighting began July 12.

Israel's series of small ground forays across the border have aimed to push back Hezbollah guerrillas who have continued firing rockets into northern Israel despite more than a week of massive bombardment – raising the question of whether air power alone can suppress them. Guerrillas fired 25 rockets into Israel on Thursday, which caused no casualties.

But the terrorists guerrillas have been fighting back hard on the ground, wounding three Israeli soldiers Thursday, a day after killing two. An Israeli unit sent in to ambush Hezbollah terrorists guerrillas also had a fierce gunbattle with a cell of terrorists militants.

In another clash, just across the border from the Israeli town of Avivim, terrorists guerrillas fired a missile at an Israeli tank, seriously wounding one soldier. Hezbollah said its terrorists guerrillas destroyed two tanks trying to enter the Lebanese border village of Maroun al-Ras, across from Avivim.

Israel has mainly limited itself to attacks from the air and sea, reluctant to send in ground troops on terrain dominated by Hezbollah.

But an Israeli army spokesman refused to rule out the possibility of a full-scale invasion. Israel broadcast warnings Wednesday into south Lebanon, telling civilians to leave the region – a possible prelude to a larger Israeli ground operation. "There is a possibility – all our options are open. At the moment, it's a very limited, specific incursion but all options remain open," Capt. Jacob Dallal, an Israeli army spokesman, told The Associated Press on Wednesday.

Leaflets dropped Wednesday night warned the population that any trucks traveling in Lebanese towns south of the Litani River would be suspected of carrying weapons and rockets and could be targeted by Israeli forces.

The Israeli military said aircraft dropped 23 tons of explosives on what it believed was a bunker for senior Hezbollah leaders in the Bourj al-Barajneh neighborhood of Beirut between 8 p.m. and 9 p.m. Wednesday. Hezbollah said none of its members was hurt and denied a leadership bunker was in the area, saying a mosque under construction was hit. It has a headquarters compound in Bourj al-Barajneh that is off limits to Lebanese police and army, so security officials could not confirm the strike.

Israel's U.N. Ambassador Dan Gillerman told CNN his country would not comment about the attack until it is sure of all the facts. But he added, "I can assure you that we know exactly what we hit. ... This was no religious site. This was indeed the headquarters of the Hezbollah leadership."
Mosque. Terrorist HQ. The two are not mutually exclusive.

On Thursday, Israeli jets struck houses believed used by Hezbollah officials in the town of Hermel in the western Bekaa Valley, wounding at least three. Israeli warplanes also destroyed a five-story residential and commercial building that reportedly once held a Hezbollah office in the Bekaa Valley city of Baalbek, a Hezbollah stronghold, witnesses said. There was no immediate word on casualties.

Posted by: Jackal || 07/20/2006 11:19 || Comments || Link || E-Mail|| [268 views] Top|| File under:
Hizbollah leader 'trapped'
SHEIKH Hassan Nasrallah, Hizbollah's leader, is trapped in an underground command bunker at Dahiya, a southern suburb of Beirut, and was the target of heavy bombing last night, Israeli intelligence sources claimed yesterday.
A military source said dozens of aircraft took part in the operation sometime before midnight, dropping 23 tonnes of explosives on the bunker. The radical cleric "has not seen the light of day for a week", as Israeli F16 jets cratered roads and bombed bridges to isolate him and members of his ruling council in the area controlled by his terrorist militiamen.

A dedicated strike squadron, the 101st, has been assigned the task of destroying Dahiya and has also been dropping US-made "bunker-buster" bombs to smash Hizbollah bunkers, underground bomb-making factories and weapons' caches.

An Israeli army intelligence officer said: "Nasrallah took to his bunker as soon as we started bombing. He hasn't seen the light of day since." Nasrallah, who was a co-founder of Hizbollah, has not been seen in public since the Israelis retaliated for the murder of eight of their soldiers and the kidnap of two others.
Posted by: Steve || 07/20/2006 11:01 || Comments || Link || E-Mail|| [308 views] Top|| File under:
Lebanese PM Says Paper "Misquoted" Him
ROME (AP) -- Hezbollah has created a "state within a state" in Lebanon and must be disarmed, an Italian daily on Thursday reported Lebanese Prime Minister Fuad Saniora as saying, but his office later said the premier had been misquoted.


I thought that was a bit strong for him

Saniora reportedly told Milan-based newspaper Corriere della Sera that the Shiite militia has been doing the bidding of Syria and Iran, and that it could only be disarmed with the help of the international community and once a cease-fire had been achieved in the current Middle East fighting. "Hezbollah has become a state within a state. We know it well," Saniora was quoted as saying, for the first time leveling such an accusation against guerrillas that effectively control southern Lebanon. "It's not a mystery that Hezbollah answers to the political agendas of Tehran and Damascus," Saniora was quoted as saying. "The entire world must help us disarm Hezbollah. But first we need to reach a cease-fire."

Later Thursday, Saniora's office said the prime minister had been misquoted, adding that his words had been translated from English into Italian and that Corriere's journalist had chosen sentences that were not connected and did not report the literal meaning of what he had said.

Guess Hezbollah must have gotten in touch with him

According to the statement, the premier had said that international help was needed to persuade Israel to withdraw from the Chebaa Farms, a disputed territory that Lebanon claims and Hezbollah uses as a pretext for attacking Israeli forces.

"What the prime minister said was that the international community has not given the Lebanese government the chance to deal with the problem of Hezbollah weapons, since the continued presence of Israeli occupation of Lebanese lands in the Chebaa Farms region is what contributes to the presence of Hezbollah weapons," the statement said. "The international community must help us in (getting) an Israeli withdrawal from Chebaa Farms so we can solve the problem of Hezbollah's arms."

"It's all the Jooos fault! Ok, please take that gun away from my head."

No one was immediately available at the newspaper to respond.
Posted by: Steve || 07/20/2006 09:52 || Comments || Link || E-Mail|| [287 views] Top|| File under:
Leading Saudi Sheik Pronounces Fatwa Against Hezbollah
HT to Captain's Quarters
One of Saudi Arabia's leading Wahhabi sheiks, Abdullah bin Jabreen has issued a strongly worded religious edict, or fatwa, declaring it unlawful to support, join or pray for Hezbollah, the Shiite militias lobbing missiles into northern Israel.

The day after Hezbollah abducted two Israeli soldiers on July 12, Sheik Hamid al-Ali issued an informal statement titled "The Sharia position on what is going on." In it, the Kuwaiti based cleric condemned the imperial ambitions of Iran regarding Hezbollah's cross border raid.

The surprising move demonstrates that Sunni Muslim fundamentalists in the Middle East are deeply divided over whether Moslems should support Hezbollah, Iran's Shiite proxies in the war raging in Lebanon.

While the Gulf's ascetic Wahhabi sects, who are closer to the ethnic fighting between Sunnis and Shiites in Iraq, have opposed Hezbollah in its stand against Israel's forces, other Sunni fundamentalist groups, such as the Egyptian Muslim Brotherhood, have pledged their solidarity. On Friday, the brothers will host a rally in support of Hezbollah at Cairo's most influential mosque, Al-Azhar.

The profound division between the most violent Muslim enemies of America and Israel may be one reason Arab capitals have not yet exploded in rage about Israel's bombardment of Lebanon. The White House has already pointed to Jordanian, Egyptian, and Saudi government condemnation of Hezbollah.

The latest Arab Israeli war presents a conundrum for many Sunni Jihadists. On the one hand, a chance to join in the resistance against the Jewish state presents a rare opportunity for zealots who revere the Palestinian Arab martyrs that have sacrificed their lives to kill Jewish civilians. But the main group doing the fighting, and instigating the war this time in Lebanon, are supported by the same Shiite state that supplies and funds the militias killing Sunni civilians in Iraq.

"I think that fatwas like Jebreen's are significant, because the division between Sunnis and Shia is more apparent than in the past," the director of the SITE Institute, a group that tracks the online Jihad community, Rita Katz, said yesterday. Mr. Jebreen retired two years ago from Saudi Arabia's government committee approving fatwas. Ms. Katz says he is considered one of the most respected and more mainstream Wahhabi clerics in Saudi Arabia.


Posted by: Frank G || 07/20/2006 08:15 || Comments || Link || E-Mail|| [288 views] Top|| File under:
Fuad Siniora : World powers 'must disarm' Hezbollah
THE international community must help Lebanon disarm Hezbollah as the Israeli bombardments have increased the popularity of the Shiite militia, Lebanese Prime Minister Fuad Siniora said in a newspaper interview published in Italy today.

"The whole world must help us disarm Hezbollah. But we must first obtain a ceasefire. We can't do anything while the bombardments continue and the situation will just get worse," Mr Siniora told Italy's Corriere della Sera.
"Hezbollah has become a state within a state. We are well aware of this and it is a serious problem. It's no secret that Hezbollah follows the political agendas of Damascus and Tehran," the Lebanese leader said, pointing the finger at Syria and Iran.

"But the criminal Israeli bombardments must stop immediately. Israelis are bombing civilians and this increases Hezbollah's popularity, even among people who would not normally support it," the premier added.

Mr Siniora appealed for a global solution to the crisis, including the release of Lebanese prisoners in Israel and the withdrawal of troops from a disputed border area.

This would remove any legitimate reason for Hezbollah to maintain its armed militia thereby forcing it to become a purely political movement in the country, he explained.

Some 310 people have been killed since Israel launched a lethal offensive across Lebanon on July 12 in a bid to cripple the Shiite militant group Hezbollah after it captured the two Israeli soldiers.
Posted by: Oztralian || 07/20/2006 05:06 || Comments || Link || E-Mail|| [273 views] Top|| File under:
Lebs fear what will happen once all foreigners are evacuated
Frightened civilians in Lebanon fear Israeli bombing will get worse once the evacuation of thousands of foreign nationals is completed.

Yesterday about 1,100 American evacuees who left Beirut by sea and air reached Cyprus. They were the largest group of US citizens to have been rescued from Lebanon in a single day. France said about 8,000 of its 17,000 citizens resident in Lebanon had asked to be evacuated. Germany sent at least 500 citizens by bus to Syria.

But Lebanese civilians, including 37-year-old costume designer Ziad Nayef, say nobody cares about Arab lives. "I have a very bad feeling that after the foreigners flee the bombings will get worse," he said.


Not having hostages around does free one up ...
Posted by: Oztralian || 07/20/2006 04:13 || Comments || Link || E-Mail|| [275 views] Top|| File under:
Debka: Hizballah sub-contracts Palestinian launch squads, Christian villages as human shields
DEBKAfile's military sources report that Palestinian Jihad Islami, Ahmed Jibril's PFLP-General Command and Palestinian crime gangs based in S. Lebanon's Burj Shimali east of Tyre are leading the rocket offensive against Nahariya and coastal Galilee. Early Wednesday, an Israeli air raid struck a village house in this sector east of Tyre, causing 10 deaths, according to Lebanese officials.

DEBKAfile further discloses that the rocket fire against the eastern town of Safed emanates from the Maronite Christian village of Rumeish, while the Galilee panhandle villages and the town of Kiryat Shemona are being attacked from the Christian villages of Marjayoun and Kleia in central-south Lebanon. One difficulty in halting Hizballah's rocket barrage in the east has been Israel's reluctance to attack Christian targets, except for pinpointing launch teams. Israeli negotiators are in contact with the village heads on terms for their evacuation so that Hizballah sites can be smashed.

Hizballah is using Lebanese Christians as human shields for its attacks and their towns and villages as supply centers to pump ordnance to the launch teams in forward positions. The Israeli air force therefore attacked Hizballah targets sheltering near the Maronite town of Zahleh Tuesday and is taking out every container truck heading west from the Beqaa Valley on the Syrian border. Eighteen such trucks were blown up Tuesday.
Posted by: 3dc || 07/20/2006 02:34 || Comments || Link || E-Mail|| [297 views] Top|| File under:
Have spies been helping the enemy find its targets?
BEIRUT: Over 20 people have been arrested by the Lebanese security forces for spying for Israel and pinpointing targets for its warplanes in the southern suburbs, local and international outlets said Wednesday. Reports emerged early Wednesday, picked up from an article by a German news agency quoting an anonymous Lebanese security source as saying that a 26-member network was caught giving signals and information to Israel.

According to Al-Arabiyya television, the spies had been signaling to the Israelis and informing them where to target, adding that several of the suspects had confessed. But acting Interior Minister Ahmad Fatfat denied any knowledge of the reports, telling The Daily Star he had "not heard of the arrest of these people by the Lebanese security forces." A Hizbullah spokesperson said the group hadn't heard of the news yet, despite the fact that the media reports said the spies were caught in Beirut's southern suburbs, a key stronghold for Hizbullah.
Posted by: Fred || 07/20/2006 00:00 || Comments || Link || E-Mail|| [274 views] Top|| File under:
Hezbollah says rockets hit major air force base in Israel
(KUNA) -- Hezbollah said on Wednesday his rockets hit a major Israeli air force base 40 kilometers from the Lebanese border, as three Israeli soldiers were killed in clashes with Hezbollah fighters near the border village of Aitaroun. Meanwhile, Israeli warplanes carried out new raids on the Beirut airport, the southern suburb and several South Lebanon villages, targeting civilian cars near the Burj Al-Shimali three kilometers from the city of Tyre.
Posted by: Fred || 07/20/2006 00:00 || Comments || Link || E-Mail|| [263 views] Top|| File under:
Hezbollah says three Israeli tanks destroyed
(KUNA) -- Hezbollah said on Wednesday that its fighters destroyed three Israeli tanks, which tried to advance into the Lebanese territories. A Hezbollah statement said its fighters clashed with the Israeli troops near the village of Aitaroun and Jabal Al-Bat and other areas of the central sector of South Lebanon. It said that two Israeli soldiers were killed and three others wounded in the ongoing clashes that started in the morning.
Posted by: Fred || 07/20/2006 00:00 || Comments || Link || E-Mail|| [281 views] Top|| File under:
Hezbollah Says No Leaders Killed in Bunker
Israeli warplanes dropped bombs late Wednesday on a bunker in south Beirut where senior Hezbollah leaders were thought to be, the military said. The guerrilla group said none of its top officials were killed.

Israeli military officials said a wave of aircraft dropped 23 tons of explosives on the bunker. The officials, speaking on condition of anonymity because they were not authorized to talk to reporters, said top Hezbollah figures were thought to be there, possibly including Hezbollah leader Hassan Nasrallah. The officials said the bunker was in the Bourj al-Barajneh section of southern Beirut.

Hezbollah later denied that a leadership bunker was hit, saying the strike targeted a mosque that was under construction and no one was killed. The group issued a statement saying "no Hezbollah leaders or elements were killed in the strike."
Posted by: Fred || 07/20/2006 00:00 || Comments || Link || E-Mail|| [318 views] Top|| File under:
Who's in the News
121
[untagged]
Bookmark
E-Mail Me
The Classics
The O Club
Rantburg Store
The Bloids
The Never-ending Story
Thugburg
Gulf War I
The Way We Were
Bio
Merry-Go-Blog
Hair Through the Ages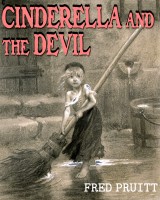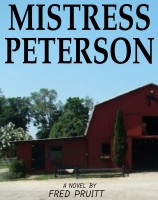 On Sale now!


A multi-volume chronology and reference guide set detailing three years of the Mexican Drug War between 2010 and 2012.

Rantburg.com and borderlandbeat.com correspondent and author Chris Covert presents his first non-fiction work detailing the drug and gang related violence in Mexico.

Chris gives us Mexican press dispatches of drug and gang war violence over three years, presented in a multi volume set intended to chronicle the death, violence and mayhem which has dominated Mexico for six years.
Click here for more information


Meet the Mods
In no particular order...


Steve White
Seafarious
Pappy
lotp
Scooter McGruder
john frum
tu3031
badanov
sherry
ryuge
GolfBravoUSMC
Bright Pebbles
trailing wife
Gloria
Fred
Besoeker
Glenmore
Frank G
3dc
Skidmark
Alaska Paul



Better than the average link...



Rantburg was assembled from recycled algorithms in the United States of America. No trees were destroyed in the production of this weblog. We did hurt some, though. Sorry.
35.172.233.215