Man Arrested After Fight With Pet Parrott
An excerpt:


Police said 911 calls started coming in around 9:30 p.m. Tuesday with witnesses reporting that a man on South Main Street was violently shaking the bird.


"Ok, talking, squawking, Parrots do get on my nerves, but I've never dropped the gloves and gone at it with Polly like this"
Posted by: Snoluger Uleregum1468 || 09/24/2010 00:00 || Comments || Link || E-Mail|| [391 views] Top|| File under:
-Short Attention Span Theater-
Nudists and swingers at war in France's 'Naked City'
Caution: Pic at site may not be safe for work, or even for you!


"Traditional" French nudists in a town on the Languedoc coast are locked in battle with a new wave of naturists who advocate free sex and partner-swapping.
Posted by: Fred || 09/24/2010 11:24 || Comments || Link || E-Mail|| [279 views] Top|| File under:
Mont. woman fends off bear attack with zucchini
They make 'em tough in Montana. From Ay Pee:

The black bear came up on her back porch to attack one of the dogs in the middle of the night... and that was its first mistake. Then it refused to back off when she tried to separate them, its second mistake. Then it bit her in the leg.

That did it. Montana women don't put up with that kind of nonsense from a mere 200 lb. bear. So she grabbed the nearest weapon -- a large zucchini from her garden -- and threw it as hard as she could at the bear. Realizing it was outmatched, the bear fled into the night.
Posted by: Fred || 09/24/2010 00:00 || Comments || Link || E-Mail|| [283 views] Top|| File under:
Bodies found in Burundi river
[Al Jazeera] At least four bodies have been found floating on a river near Bujumbura, Burundi's capital, bringing the number of corpses discovered over the past week to 14. In the latest discovery on Tuesday, the bodies were found in River Rusizi, where it empties on Lake Tanganyika in the north of the country, Julien Nimbona, a local administrator, told AFP news agency on Wednesday

"Since last week, we have found 14 bodies in this area, some of them with their limbs bound and others with machete wounds," he added.

The authorities have insisted that "unidentified armed

bandidos

" were behind the latest surge in violence. Residents in the affected areas, however, say a civil war resuming.

The police said more than 40

gunnies

have been

jugged

over the latest wave of murders.

"Twenty-two criminals were

jugged

and are detained in Mpimba prison [in Bujumbura] while 20 others were

jugged

in the Democratic Republic of Congo and are being interrogated," Fabien Ndayshimiye, a police chief, said on Thursday.

Ndayshimiye refused to elaborate on the identity of those

jugged

.

A police source, speaking on condition of anonymity, said most of those

jugged

belong to opposition parties, including the Movement for Solidarity and Democracy (MSD) and the former rebel National Liberation Forces (FNL).

He accused these groups of creating instability following the latest local elections.

Since a string of local elections kicked off in May, tensions have grown in the small central African country with opposition parties withdrawing from the polls alleging fraud by the ruling party.

Agathon Rwasa, the main political rival of Pierre Nkurunziza, Burundi's president, has abandoned his government duties and gone back to the bush, fuelling speculation that FNL group has taken up arms, only a year after laying them down.

The three-month-long electoral marathon had been seen as an opportunity for Burundi to prove its democratic credentials and seal the end of a civil war that has killed at least 300,000 people dead since 1993.
Posted by: Fred || 09/24/2010 00:00 || Comments || Link || E-Mail|| [268 views] Top|| File under:
Bangladesh
Bullet from own gun kills Rab man
[Bangla Daily Star] A member of Rapid Action Battalion was killed by a bullet from his own gun while he was on duty patrolling Baridhara Diplomatic Zone yesterday morning.

It was not clear whether he committed suicide or it was an accident.

Milon Sarker, 30, received a bullet when he was sitting in a patrol pick-up van of Rab-1 with five other members, and the van was crossing a check post on the north side of the US embassy on Gulshan-Baridhara Link Road at 7:40am, Rab sources said.

Rab-1 Commander Lt Col Rashidul Alam told The Daily Star that the incident seemed suicide to them, but they don't know the reason behind it.

The Rab members in the van suddenly heard a firing sound and found that Milon sustained a bullet injury, he said. Milon's colleagues rushed him to United Hospital at Gulshan where doctors declared him dead.

The body was sent to Dhaka Medical College morgue

for an appointment with Dr. Quincy

. After the post mortem, morgue sources said, a bullet pierced Milon's chin and went out through the skull of his head.

Lutfor Rahman, deputy assistant director of Rab-1, filed an unnatural death case with Gulshan Police Station. In the case statement, he mentioned that Milon committed suicide firing from his own rifle.

Gulshan police, however, were investigating the incident.

Sub-Inspector KM Ashrafuddin, investigating officer of the

cop shoppe

, told this correspondent that they were investigating to know whether it was a case of misfiring or suicide.

The Rab-1 commander said Milon had joined Rab from police about three months back.

Meanwhile,


...back at the ranch...


Milon's wife Lipi Khatun said she suspects that her husband was murdered. "There is no reason behind his (Milon) committing suicide," she commented.
Posted by: Fred || 09/24/2010 00:00 || Comments || Link || E-Mail|| [277 views] Top|| File under:
Britain
Brits to scrap 177 quangos
It's a start. You listenin', DC??

One hundred and seventy-seven taxpayer-funded bodies are to be abolished under Coalition plans seen by The Daily Telegraph.


Are they allowed to do that? I thought quangos, once created, existed until the universe cooled at the ultimate expansion point... or until it contracted to cause the next Big Bang, whichever it decided was more amusing. At least that's how it seemed on "Yes, Prime Minister".

A further 94 are still under threat of being scrapped, four will be privatised and 129 will be merged, according to a Cabinet Office list compiled this week, while 350 other bodies have won a reprieve.


On second thought, they're all staffed by people the Labour party wanted to pay off. It's definitely time for them to go.

The list discloses for the first time the extent of David Camerons plans for the "bonfire of the quangos", designed to save the taxpayer billions of pounds. Thousands of jobs will go as part of the reforms.

The biggest cuts concern the Department for Environment, Food and Rural Affairs with more than 50 bodies to be abolished,

Are those the busybodies who specify the exact dimensions that veggies must reach to be sold?

and the Department of Health, where about 30 bodies will be cut or have their functions transferred back to the department.

These include the Human Fertilisation and Embryology Authority, the Health Protection Agency and the Commission for Rural Communities.

As already announced, the Audit Commission and UK Film Council will be scrapped along with eight regional development agencies, the list shows. The Commission for Integrated Transport, the School Food Trust and the Sustainable Development Commission are to be abolished.

The BBC World Service, the British Council and the Environment Agency are among the 94 publicly funded bodies whose fate has yet to be decided.
Posted by: lotp || 09/24/2010 00:00 || Comments || Link || E-Mail|| [289 views] Top|| File under:
Caribbean-Latin America
UN-bound Nicaraguan diplomat no longer breathing in NY
A senior Nicaraguan diplomat in New York has been found dead with his throat slashed as world leaders gathered in the city for the UN General Assembly's annual meeting.

A senior Nicaraguan diplomat in New York has been found dead with his throat slashed as world leaders gathered in the city for the UN General Assembly's annual meeting.

Cesar Mercado, 34, who has been based in New York for eight years, was found in his apartment in the Bronx when his driver came to pick him up.

The driver discovered the door closed but not locked and the diplomat's body lying just inside the blood-spattered flat, police said.

An NYPD spokesman said: "The knife was found on the floor next to him." Police were trying to establish a possible motive, and no suspects were immediately identified.

Mercado was a consulate officer and Nicaragua's de facto consul general. He was based in an office building near the UN headquarters in Manhattan.

Nicaraguan Vice President Jaime Morales said US Ambassador Robert Callahan assured him that the FBI would do everything possible to investigate.

Posted by: lotp || 09/24/2010 00:00 || Comments || Link || E-Mail|| [282 views] Top|| File under:
China-Japan-Koreas
China to build more nuclear reactors for Pakistan
A new potential dispute between the US and China is opening up as Beijing goes public with its plans to export two more nuclear reactors to Pakistan, in a deal that will raise ­questions about controls on nuclear technology.

Chinese officials have admitted privately since earlier this year that they planned to go ahead with the long-mooted plan to sell Pakistan two more nuclear reactors, in addition to the one reactor it has already built and a second under construction.

However, Beijing has this week publicly acknowledged the plan for the first time. Jiang Yu, a spokeswoman at the Chinese foreign ministry, said that Beijing had already informed the International Atomic Energy Agency of the new agreement with Pakistan.

Meanwhile, an industry official at China National Nuclear Corporation told a conference this week that China was discussing with Pakistan the construction of a one gigawatt nuclear reactor – far larger than the two 300MW reactors in the initial agreement.

A senior Pakistani government official revealed that China had offered to extend "extremely concessional" financial terms for the nuclear agreement, which, he said, "has made possible what would have simply been impossible for cost reasons". Without elaborating the exact terms offered by Beijing, the official said; "Our Chinese brothers have left it to us to decide how much time we need to pay back their money. I can also say to you, the interest rates are very soft."
Posted by: || 09/24/2010 11:44 || Comments || Link || E-Mail|| [594 views] Top|| File under:
Europe
French unions in new set of strikes
[Al Jazeera] French trade unions have launched another set of strikes in protest over an unpopular pension reform, with workers staging a 24-hour walkout.

Police said 65,000 people had taken to the streets in Paris, the capital, while organisers put the figure at 300,000. Unions were hoping for an even bigger turnout than protests earlier this month, which saw between one and three million people taking to the streets.

Demonstrators are hoping to pressure Nicolas Sarkozy, the French president, to overturn plans to raise the retirement age from 60 to 62.


In the US we're beginning to think about raising the retirement age to 70.

The bill has already been passed by France's lower house of parliament and will be debated next month by the senate, where it is expected to pass with ease.

Up to 50 per cent of flights were cancelled at airports in the capital and other cities, airport authorities said on Thursday morning.

But Jacky Rowland, Al Jazeera's correspondent in Paris, said the protests had not brought the capital to a complete standstill.

"Buses have been operating, the underground system has been operating although there have been slightly larger gaps between the trains than normal."

She added that despite unions claiming Thursday's protests would be "massive", the turnout appeared lower than on previous occasions.

"One gets perhaps a sense that people are beginning to suffer from strike fatigue. This is the fifth strike in six months, in fact the second in two weeks and of course every time a worker goes on strike they lose a day's pay," she said.


Wussies. The SEIU just hires homeless people to man the picket lines. Thanks to Obama we have plenty more of them.

"I think people are starting to get the feeling that this change to the retirement age is a done deal and that may be why not as many people came out today as have done on previous occasions."

Francois Chereque, the head of the CFDT union, said earlier on Thursday that protester numbers would be "massive".

"We'll see if there are more people. But in the greater Paris region, for instance, more coaches have been hired to come to demonstrate in central Paris.

"The number of demonstrators today will determine what the movement does next," he told RMC radio.

More than 231 separate demonstrations are expected to be held nationwide.
Posted by: Fred || 09/24/2010 00:00 || Comments || Link || E-Mail|| [452 views] Top|| File under:
Home Front: Politix
Holder warned not to block Coates' testimony re: Black Panther case
In an exclusive obtained by Pajamas Media.com, Rep. Frank Wolf (R-VA) has warned Attorney General Eric Holder not to interfere with the decision of Christopher Coates to testify before the U.S. Commission on Civil Rights tomorrow, citing the federal "1912 Anti-Gag Legislation and Whistleblower Protection Laws for Federal Employees."

Read the letter at the link. PJM vs. the MSM, this one to PJM.

Seriously, read the letter. I didn't know that those who interfere with whistleblower testimony to Congress can have their pay stopped. The honourable congressman plays hardball.
Posted by: lotp || 09/24/2010 00:00 || Comments || Link || E-Mail|| [377 views] Top|| File under:
Olde Tyme Religion
Egyptian Cleric Sa'd Arafat: Islam Permits Wife Beating Only When She Refuses to Have Sex with Her Husband
[MEMRI] Interviewer: "Would you believe that the European women in our times yearns for a husband who would be like a guardian to her. I would like to provide the viewers with some statistics. 90% of British women do not want to marry a weak man, who sits down and cries the moment there is a problem. They say: No, such a man looks more like a woman. We want a manly man. [...]

"Wife beating is a serious accusation [leveled against Islam]. Let us examine this matter bit by bit."

Sa'd Arafat: "Allah honored wives by instating the punishment of beatings."

Interviewer: "Honored them with beatings? How is this possible?!"

Sa'd Arafat: "The prophet Muhammad said: 'Don't beat her in the face, and do not make her ugly.' See how she is honored. If the husband beats his wife, he must not beat her in the face. Even when he beats her, he must not curse her. This is incredible! He beats her in order to discipline her.

"In addition, there must not be more than ten beatings, and he must not break her bones, injure her, break her teeth, or poke her in the eye. There is a beating etiquette. If he beats to discipline her, he must not raise his hand high. He must beat her from chest level. All these things honor the woman.

"She is in need of discipline. How should the husband discipline her? Through admonishment. If she is not deterred, he should refuse to share the bed with her. If she is not repentant, he should beat her, but there are rules to the beating. It is forbidden to beat her in the face or make her ugly. When you beat her, you must not curse her. Islam forbids this."

Interviewer: "With what should be beat her? With his bare hand? With a rod?"

Sa'd Arafat: "If he beats her, the beatings should not be hard, so that they do not leave a mark. He can beat her with a short rod. He must avoid beating her in the face or in places in the head where it hurts. The beatings should be on the body and should not come one right after the other. These are all choices made during the process, but beatings are allowed only as a last resort. [...]

"The honoring of the wife in Islam is also evident in the fact that the punishment of beating is permissible in one case only: when she refuses to sleep with him."

Interviewer: "When she refuses to sleep with him?"

Sa'd Arafat: "Yes, because where else could the husband go? He wants her, but she refuses. He should begin with admonishment and threats..."

Interviewer: "Allow me to repeat this. A man cannot beat his wife..."

Interviewer: "...over food or drink. Beatings are permitted only in this case, which the husband cannot do without." [...]
Posted by: Fred || 09/24/2010 00:00 || Comments || Link || E-Mail|| [285 views] Top|| File under:
Home Front: Culture Wars
An Aside To DADT, 20 Percent Of Homosexual And Bisexual Men Are HIV Positive
One in five sexually active gay and bisexual men has the AIDS virus, and nearly half of those don't know they are infected, a federal study of 21 U.S. cities shows.

Experts said the findings are similar to earlier research, but the study released Thursday is the largest to look at gay and bisexual U.S. men at high risk for HIV. More than 8,000 men were tested and interviewed, and 44 percent of those who had the virus didn't know they had it.

Overall, less than half of 1 percent of Americans have the AIDS virus, according to a calculation by the Kaiser Family Foundation, a research and policy organization in Washington, D.C.

But gay and bisexual men continue to be infected at much higher rates, said Jennifer Kates, Kaiser's director of global health and HIV policy.
"Most people infected with HIV develop antibody levels high enough to be detected by the HlV antibody test within a month. Almost everyone who is infected will have a positive antibody test within 3 months. All people infected with HIV, whether or not they have yet developed enough antibodies to be detected by the test, can spread the virus to others through unprotected sex and needle sharing activities. Pregnant women with HIV can also pass the virus to their babies during pregnancy, delivery or through breastfeeding.

"A negative test result indicates that a person is not infected with HIV only if the person has NOT engaged in risky behaviors for three months before the test. A negative test result does not, of course, protect one from HIV infection in the future."

However, those in the military with HIV can claim permanent VA benefits to treat their disease.
Posted by: Anonymoose || 09/24/2010 07:52 || Comments || Link || E-Mail|| [277 views] Top|| File under:
Who's in the News
55
[untagged]
7
al-Qaeda in North Africa
3
Hezbollah
2
Hamas
2
Commies
2
Govt of Iran
1
Taliban
1
al-Qaeda
1
al-Shabaab
1
Govt of Pakistan
1
Jamaat-ul-Mujahideen Bangladesh
1
Moro Islamic Liberation Front
Bookmark
E-Mail Me
The Classics
The O Club
Rantburg Store
The Bloids
The Never-ending Story
Thugburg
Gulf War I
The Way We Were
Bio
Merry-Go-Blog
Hair Through the Ages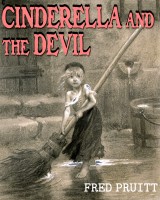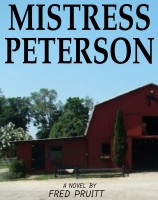 On Sale now!


A multi-volume chronology and reference guide set detailing three years of the Mexican Drug War between 2010 and 2012.

Rantburg.com and borderlandbeat.com correspondent and author Chris Covert presents his first non-fiction work detailing the drug and gang related violence in Mexico.

Chris gives us Mexican press dispatches of drug and gang war violence over three years, presented in a multi volume set intended to chronicle the death, violence and mayhem which has dominated Mexico for six years.
Click here for more information


Meet the Mods
In no particular order...


Steve White
Seafarious
Pappy
lotp
Scooter McGruder
john frum
tu3031
badanov
sherry
ryuge
GolfBravoUSMC
Bright Pebbles
trailing wife
Gloria
Fred
Besoeker
Glenmore
Frank G
3dc
Skidmark
Alaska Paul



Better than the average link...



Rantburg was assembled from recycled algorithms in the United States of America. No trees were destroyed in the production of this weblog. We did hurt some, though. Sorry.
3.234.143.26