China-Japan-Koreas
North Korea reshuffles officials
[Al Jazeera]
North Korea has has announced a reshuffle of three

bigshots

just days before a crucial ruling communist party meeting that is expected to outline a change in the country's leadership.

State media on Thursday reported the promotion of three diplomats ahead of the Workers' Party of Korea meeting described as "historic".

All three of the newly promoted diplomats have been involved in international negotiations on the disarmament of North Korea's nuclear programme.

The announcement came as North Korea prepared for its biggest political meeting in decades. The meeting next week is expected to pave the way for a power transfer from Kim Jong-il, the North Korean leader, to his son, Kim Jong-un.

The Korea Central News Agency (KCNA) said Kang Sok-ju, the North Korean first vice-minister of foreign affairs, was made a vice-premier of the cabinet.

Kang, known to be overseeing Pyongyang's nuclear negotiations and diplomatic policies on the US, accompanied the North Korean leader during his visit to China last month.

Kim Kye-gwan, the country's chief negotiator in the six-nation nuclear disarmament talks, was picked to fill Kang's slot at the foreign ministry, while Ri Yong-ho, Kim's deputy in the talks, was named a vice-foreign minister.

The ruling party conference "for electing its supreme leadership body will take place in Pyongyang on September 28", the KCNA said on Tuesday. A similar congress held in 1980 confirmed Kim, the North Korean leader, as successor to his father Kim Il-sung, who died in 1994.

The conference, initially scheduled for early September and postponed without any explanation, is expected to put a new leadership line-up in place, spell out possible policy shifts and give top party posts to Jong-un's supporters.

Kim, 68, reportedly suffered a stroke in August 2008 and has visibly aged since then. Some reports say he also has kidney problems that require dialysis.


You get can sepsis from improper dialysis. Just sayin' ...
Posted by: Fred || 09/24/2010 00:00 || Comments || Link || E-Mail|| [276 views] Top|| File under: Commies
NORKs & SKors on brink of war, Russian diplo warns
In Moscow's bleakest assessment of the situation on the Korean peninsula yet, Russian deputy foreign minister Alexei Borodavkin said tensions between the two countries were running at their highest and most dangerous level in a decade.


Say hello to your new neighbors, the SKors ...

"Tensions on the Korean Peninsula could not be any higher. The only next step is a conflict," he told foreign policy experts at a round table on the subject in Moscow.
Posted by: lotp || 09/24/2010 00:00 || Comments || Link || E-Mail|| [354 views] Top|| File under:
Europe
Demographics catch up to Italy
ROME, September 22, 2010 (LifeSiteNews.com) -- Europe will grow more "Islamicized" if Christian Europeans do not start having more children, and going back to Church, a senior Vatican official said this month. Msgr. Piero Gheddo, a famous missionary and an official with the Vatican's Pontifical Institute for Foreign Missions, told Zenit news service that Europe's indigenous inhabitants have abandoned Christianity and are becoming "paganized."

"The fact is that, as a people, we are becoming ever more pagan and the religious vacuum is inevitably filled by other proposals and religious forces," said Msgr. Gheddo, who founded AsiaNews, the Christian missionary news service. As religious practice diminishes in Christian Europe, "indifference spreads; Christianity and the Church are attacked."

"If we consider ourselves a Christian country, we should return to the practice of Christian life, which would also solve the problem of empty cradles."


Mark Steyn pointed this out previously: remember the Norman Rockwell styled painting of the big Italian families around the dinner table? The many children, grandma and grandpa ready to tuck into the pasta, the beaming mother, the proud father, the cousins, etc?

It's a myth today. The only way to have a dinner like that is to hire movie extras.

Italians, for reasons of secularism, despair, and apathy, aren't bothering to have families. It's all about self-fulfillment. That's nice but at some point you either believe that you have a society and culture worth perpetuating, or you don't.

The Italians don't.

Msgr. Gheddo pointed to demographic statistics showing that the population of native Italians is decreasing by 120,000 or 130,000 a year "because of abortion and broken families." At the same time, 200,000 legal immigrants a year are moving into Italy. More than half of these, he said, are Muslims who continue to have the large families that Italians now eschew.

"Newspapers and television programs never speak of this," he said. "However, an answer must be given above all in the religious and cultural fields and in the area of identity."


Newspapers won't speak of it indeed -- first, the reporters and editors agree that Italian culture and society aren't worth perpetuating, and second, they themselves have both into the current apathy. They're likely to be childless or with one and only one child. It's not a surprise. To speak of it also raises the risk of going outside the 'narrative' (being un-PC if you will) -- the narrative of "West, bad, all other cultures, good". One can't do that and work in the MSM.

Msgr. Gheddo was responding to the taunts of Libyan leader Moammar Gadhafi, who angered many on a recent official visit to Italy when he said that Europe should convert to Islam. He gave a lecture to 500 young women, who had been paid to attend, in which he urged them to convert and offered to find them Muslim husbands in Libya.


And jobs as bodyguards ...

The comments were denounced by Archbishop Robert Sarah, secretary of the Vatican Congregation for the Evangelization of Peoples, who called them a "provocation."


The good bishop is just being a neanderthal, backward, bigot. He'll be re-educated in the near future.

But Msgr. Gheddo warned that the provocation could well have been a mere prediction.

"No newspaper -- except Avvenire, the newspaper of the Italian Episcopal Conference -- has seriously taken into consideration how to respond to this challenge of Islam, which sooner or later will conquer the majority in Europe," he said.


Islam is just one facet of the challenge -- there will be a vacuum in Europe, and that vacuum will be filled. If the Huns and Visigoths were still around and heading east from the steppes of Asia, they would be the ones to fill that vacuum, and western cities would once again be sacked. Instead the pressure will come from Africa. Most, but not all, of the people who move into Europe will be Muslims. That 'most' will be enough to create a Eurabia.

But the fundamental challenge is whether Europeans, as they presently are, believe that they have a culture worth preserving, nurturing and carrying forward into the next several generations. It's an open question, and many Europeans would point to their history over the past millennium, particularly the 20th century, and respond in the negative.

Recent surveys conducted in Italy by local Catholic dioceses have found that the much-quoted number of Italians claiming to attend Mass weekly, 30 percent, can be deceptive. In Venice, it was discovered that the number of those actually attending is closer to 18 percent, and the numbers drop dramatically among younger Italians.


Young Italians haven't been nurtured in the Church -- indeed, they haven't been nurtured in much of any belief at all except the usual socialistic garbage that's been proffered the last fifty years. It's no wonder that they're not inclined to attend Church and have little in the way of fixed beliefs. Qaddafi is unfortunately right in one way: he understands that when the battle is between something and nothing, something almost always wins. In this case the something is Islam, which offers people something to believe, versus secularism, which offers nothing.

Although the Italian birth rate has crept up in recent years, from being the lowest in Europe at 1.2 children per woman, it still sits at only 1.31, a level sometimes referred to by demographers as the "death spiral," in which a society's population will inevitably begin to shrink.

Piero Gheddo is the author of over 80 books on the conditions of people in the developing world, with the first being published in 1956. In a recent blog post, Fr. Gheddo, who refers to himself as a "missionary journalist," decried the closure of Christian youth facilities and churches and the deterioration of schools and family life due to high Italian divorce rates.

What, he asks, has the "so-called 'secular morality' thing" done for young people?

"It replaced the [Church-run youth facilities] with the clubs that many call centers of distribution of alcohol and drugs." Secularism has created a culture in which teenagers run wild, a new phenomenon in Italy. The culture promoted in these clubs, he said, is one in which "perversion and chaos and spiritual emptiness reign supreme."


That's the nothing-ness of current socialism and secularism. We've created a void.

"Drugs, alcohol, free sex and psychedelic music for hours at high volume are some 'diversions' that kids seek and find allowed in these places, which are sometimes encouraged and financed by local governments."

"All this is the fruit of our civilization ever more distant from God and then from the education of young people."


One need not be a Christian, or a European, to find the trend of Europe, socialism and secularism profoundly disturbing. It is what the progressive Left would do to the United States, and indeed, it's very much along the lines of what our present administration would like to advance.

Secularism and socialism can't offer a life that can answer fundamental questions in peoples' souls. Whether a secular, socialist society dies in war and apocalypse or whether dies in a demographic whimper, die it will.
Posted by: Steve White || 09/24/2010 11:28 || Comments || Link || E-Mail|| [513 views] Top|| File under:
EU Parliament Votes To Ease Deporting Illegal Pakistanis
The European Parliament has approved a controversial agreement that will make it easier for EU nations to return illegal immigrants from Pakistan back to their homeland.

The European Parliament backed the readmission accord Tuesday with a vote of 382 to 250. Twenty-three members opted not to vote.

Under the accord, any EU readmission request not answered by Pakistan within 60 days will be considered accepted. Pakistan also will have to justify any refusal for readmission.

Some members of the European Parliament strongly opposed the agreement on human rights grounds. Opponents argued that Pakistan does not comply with relevant human rights standards and has not signed the Geneva Convention on Refugees, which prevents governments from deporting people at risk of torture.

Once ratified, the new rules will apply only to those who enter the EU illegally after the accord goes into effect.

The European Commission estimates that about 13,000 Pakistani citizens have been arrested in EU nations without proper documentation.

The measure calls for the EU and Pakistan to engage in dialogue on legal immigration and visa policy.

The European Parliament's approval of the agreement follows eight years of negotiation with Pakistan.
Posted by: || 09/24/2010 09:45 || Comments || Link || E-Mail|| [262 views] Top|| File under:
India-Pakistan
Alert over Ayodhya mosque ruling
A RULING on whether Hindus or Muslims own land around a controversial demolished mosque has been delayed by order of India's Supreme Court.

It told a lower court in the north of the country to defer its verdict for fear it could spark widespread sectarian rioting.

The move comes as a relief for the government, which already has its hands full dealing with a separatist rebellion in Kashmir and is rushing against the clock to set right preparations for the Commonwealth Games.

The decades-old case over the 16th century Babri mosque in Uttar Pradesh is one of the biggest security challenges in India this year, along with a Maoist insurgency and a Kashmiri rebellion, prime minister Manmohan Singh has said.

Hindu mobs demolished the mosque in the town of Ayodhya in 1992, claiming it was built on the birthplace of their god-king Rama. The demolition triggered the worst religious riots since partition in 1947, claiming the lives of an estimated 2,000 people.

But the Supreme Court prevented the lower court from delivering its judgment scheduled for today and it is now unclear when the ruling will eventually be published
Posted by: lotp || 09/24/2010 00:00 || Comments || Link || E-Mail|| [279 views] Top|| File under:
Iraq
Al-Hashemi, U.S. commander discuss Iraqi forces rehabilitation
BAGHDAD / Aswat al-Iraq: Iraqi Vice President Tareq al-Hashemi discussed on Thursday with deputy commander of U.S. forces in Iraq for training affairs the rehabilitation of Iraqi security forces, according to a statement released from the al-Hashemi's media office.

"The vice president stressed that managing the security file needs a real and comprehensive revision, in addition to studying the armed forces' condition," said the statement received by Aswat al-Iraq news agency.

"Al-Hashemi has been updated with the details of the U.S. forces, which will remain in the country until October 2011," it continued.
Posted by: Steve White || 09/24/2010 00:00 || Comments || Link || E-Mail|| [250 views] Top|| File under:
Israel-Palestine-Jordan
'Israel flotilla raid was unlawful'
[Al Jazeera] The UN Human Rights Council's fact-finding mission has accused Israeli forces of violating international law when they raided a

Gazoo

-bound aid flotilla.


That would be the UN Human Rights Council made up of countries that have horrendous human rights records? How droll they are, to be sure. Separately, just because the UN says it, does not make it so. I believe it was Turkey's Prime Minister Erdogan who recently noted that in the past the Gaza Flotilla would have led to war between Turkey and Israel. And indeed, it was an act of war by the Turkish government, which makes Israel's response well within the customs of "international law".

The three UN-appointed human rights experts said in a report released on Wednesday that Israeli forces showed "incredible violence" during and after their raid on the aid flotilla that left eight Turkish

muscle

and one Turkish-American killed.

The UN probe said there was "clear evidence to support prosecutions" against Israel for "wilful killing" and torture committed when its troops stormed the aid flotilla last May.

Israel's military response to the flotilla "betrayed an unacceptable level of brutality" and violated international law "including international humanitarian and human rights law." The three-member panel said.

"The conduct of the Israeli military and other personnel towards the flotilla passengers was not only disproportionate to the occasion but demonstrated levels of totally unnecessary and incredible violence."

The report is scheduled to be debated by the Human Rights Council on Monday.

The report also rejected Israel's stance that its forces acted in self-defence when they raided the flotilla, arguing that even those who did not attempt to stop Israeli soldiers from boarding the aid ships "received injuries, including fatal injuries."

"It is apparent that no effort was made to minimise injuries at certain states of the operation and that the use of live fire was done in an extensive and arbitrary manner. The circumstances of the killing of at least six of the passengers were in a manner consistent with an extra-legal, arbitrary and summary execution."

Israel's reaction

Israel rejected the report as "biased" and "one-sided."

"The report... is as biased and as one sided as the body that has produced it," the statement said.

"Israel... is of the opinion that the flotilla incident is amply and sufficiently investigated as it is. All additional dealing with this issue is superfluous and unproductive."

Israel insisted that it acted in line with international law, arguing that it had the right to retaliate against ships attempting to breach its blockade of the impoverished

Gazoo

Strip.

However,
The infamous However...
the panel said that since

Gazoo

was suffering from a humanitarian crisis on the day of the deadly raid, for this reason alone, Israel's blockade is unlawful and cannot be sustained in law.



Hamas, always the voice of sweet reason,

welcomed the report and told Al Jazeera that the findings show that Israel's occupation of

Paleostin

ian territories violates human rights.

"More should now be done, the commander who led the raid should be taken to International Criminal Court." Hamas said.

The fact-finding mission, chaired by Karl Hudson-Phillips, former judge of the International Criminal Court in The Hague, had travelled to Turkey, Jordan and Britain to interview witnesses and officials for the probe.

Desmond de Silva, former chief prosecutor of the Sierra Leone War Crimes Tribunal, and Shanthi Dairiam, as Malaysian human rights expert, are the other members of the panel.
Posted by: Fred || 09/24/2010 00:00 || Comments || Link || E-Mail|| [373 views] Top|| File under: Hamas
Southeast Asia
Escaped Jemaa Islamiyah leader returned to Singapore
Singapore's government said the suspected leader of the Singapore wing of the al Qaeda-linked Jemaah Islamiyah terrorist group is back in its custody two-and-a-half years after a daring jailbreak.

The Home Ministry said Mas Selamat Kastari is "currently under investigation" and being held under the country's Internal Security Act, which allows for detention without trial. Malaysian police deported the suspect Friday—nearly 18 months after capturing him in southern Malaysia.
SINGAPORE: Mas Selamat Kastari, the leader of the Singapore Jemaah Islamiyah terrorist network, was handed over on Friday to Singapore custody by the Malaysian authorities.

Mas Selamat had escaped from Singapore's Whitley Road Detention Centre on February 27, 2008 but was arrested in Malaysia's southern state of Johor on April 1, 2009 and detained under Malaysia's Internal Security Act until his repatriation on Friday.


Clearly the Malaysian authorities had questions of their own for Mr. Selamat.

Singapore officials said Mas Selamat was part of a plot to hijack an airliner in Bangkok and crash it into Singapore's Changi airport in 2001, following the September 11 attacks that year in the United States.

Mas Selamat then fled Singapore in December 2001 after a security operation against Jemaah Islamiyah but was arrested on 3 February 2003 at Tanjung Pinang on the Indonesian island of Bintan.

Posted by: || 09/24/2010 10:24 || Comments || Link || E-Mail|| [286 views] Top|| File under:
Indonesian policeman quit force to to become Al Qaeda trainer
[AFP] Jakarta - An Indonesian police officer who quit the force to become a terrorist said on Thursday he was affiliated to Al-Qaeda and had trained about 170 militants to wage jihad, or "holy war". Mohammed Sofyan Tsauri, 34, made the comments to reporters as he appeared at a court near Jakarta for the start of his trial on terrorism-related charges.

"I'm affiliated with Al-Qaeda and in contact with Abu Sayyaf," he said, referring to Osama bin Laden's network and a Philippines-based Islamist militant outfit. "I became a terrorist after I quit the police (in 2008)... What I've done isn't an act of terror, it's an obligatory religious activity ordered by God."

Tsauri, alias Abu Ayyash, was arrested earlier this year as part of a sweep of Islamist militants linked to a training camp that was discovered in February in Aceh province. The camp was under the command of Indonesian terror mastermind Dulmatin, one of the architects of the 2002 Bali bombings that killed 202 people. Dulmatin was killed by police in March.

The former police officer could face the death sentence if convicted of charges including supplying weapons for terrorist acts.

Tsauri said God guided him to meet Dulmatin in 2008 and join his effort to set up a new terrorist network in Aceh province, the most devoutly Islamic part of the mainly Muslim archipelago. His activities included recruiting former rebels from Aceh's disbanded separatist movement to the jihadists' cause, supplying weapons and conducting military-style training. "I have trained about 100 people in early 2009 and on another occasion there were about 67 people," he said.

Indonesia's jihadist "factions" had agreed to change tactics from indiscriminate, Bali-style bombings to more focused gun attacks that would minimise Muslim casualties, he said. He was not specific about the group's targets, but said they included foreigners. "You should understand already that Al-Qaeda has always had foreign targets," Tsauri said.

"We changed our pattern from bomb attacks to a war with guns. With guns, we can be more focused on our target but bombs can hit civilians. The jihadist factions in Indonesia agreed on this method."

He said he was betrayed by his Islamist cohorts once police got wind of their activities and started rounding up and killing members of the cell. "I have been cheated by them. I became a scapegoat for their failure in Aceh," he said.

Prosecutor Totok Bambang told the court Tsauri had led training exercises and supplied weapons to the group.

Indonesia has been hit by a number of deadly bombings including attacks on luxury hotels, the Australian embassy and tourist spots that have killed around 250 people since 2002.
Posted by: || 09/24/2010 09:54 || Comments || Link || E-Mail|| [382 views] Top|| File under:
Vigilantes vow to stop 'Christianization' of Indonesia
[Al Arabiya] A heated debate accompanied by a surge of violence hit Indonesia last week after a congregation of Christians announced its intentions to build a church in the city of Bekasi.

As calls to stop the "Islamization" of America resonated in the United States in protest to building an Islamic center near Ground Zero, similar initiatives were launched to stop the "Christianization" of Indonesia, the world's most populous Muslin country.

The protests came after a small Christian group in Bekasi, West Java, announced the construction of a church. The group, an Arab news channel reported, obtained the necessary signatures from local residents.

The announcement triggered a wave of violence by Islamist vigilantes who call themselves the Islamic Defenders' Front, also known as FPI, rallied in Bekasi and called upon the residents to withdraw their approvals.

The rally turned violent as two leaders of the Christian congregation were critically wounded, a church elder was stabbed in the stomach, and a female priest was hit on the head with a plank.

Murhali Barda, head of the FPI Bekasi branch, was arrested on suspicion of masterminding the attacks.

Police say Barda could face up to 12 years in jail if proven guilty of assault and inciting sectarian violence.

"The FPI's chief is accused of inciting people to do violence against others," Jakarta police spokesman Boy Rafli told AFP.

Islamic Defenders' Front
Barda has made earlier statements inciting violence against Christians, In June, he warned Muslims of possible Christian plans against them.

"All Muslims should unite and be on guard," he told the Jakarta Globe. "The Christians are up to something."

He also recommended that mosques start training their own militias in order to be ready to fight attempts at the "Christianization" of Indonesia.

Members of the Bekasi Christian congregation refused the local officials' suggestion that they perform their Sunday service in a remote location. Instead, they prayed in a building whose windows were boarded up and were surrounded by police officers, the Associated Press reported.

Members of FPI, who want to see sharia (Islamic law) applied in Indonesia, are known for attacking groups that do not conform to their ideology like minority Muslim sects and gays as well as targeting bars.

The group pledged to hunt down Erwin Arnada, editor of the Indonesian version of Playboy. The publication of the magazine was stopped and Arnada is currently in hiding. They also attacked a group of legislators in June.

In several cases, FPI vigilantes are not brought to justice since politicians and the police sometimes tend to turn a blind eye to their attacks on targets deemed un-Islamic, like gays and transvestites, because they are worried they would be seen by the public as promoting vice, according to a Reuters report.

Attacks slammed
The Indonesian government fears to target any group that speaks in the name of Islam, said Islamic activist Yenny Wahid, director of the Wahid Institute which promotes a moderate view of Islam.

"Anarchism on behalf of religion is increasing, and the government seems to fear any group that uses Islam." She told The Jakarta Globe. "We do not want to be like Afghanistan under the Taliban."

Indonesians who condemn the vigilant attacks launched campaigns on the social networking websites Facebook and Twitter calling for the ban of FPI.

Indonesian President Susilo Bambang Yudhoyono, who ordered the arrest and prosecution of the culprits, slammed last week's attacks on Christians in Bekasi.

"There is no space for violence from and against anyone for any reason, especially over the sensitive issue of inter-religious community relationships in our country," he told the press.

In a letter to American President Barrack Obama, Yudhoyono called the planned burning of the Quran by Florida priest Terry Jones a threat to world peace.

Almost 80% of Indonesia's 240 million. The remaining percentage is divided among Christians--Catholics and Protestants--Hindus, and Buddhists.
Posted by: Fred || 09/24/2010 00:00 || Comments || Link || E-Mail|| [263 views] Top|| File under:
Sri Lanka
Norway set to evaluate unsuccessful truce in Sri Lanka's civil war
[Gulf Times] Norway is to evaluate the ceasefire it brokered between the Sri Lankan government and the Tamil rebels in 2002, a Norwegian embassy spokesman in Colombo said yesterday.

The deal fell apart when government troops took up arms again in 2008, and went on to defeat the Liberation Tigers of Tamil Eelam in May of the following year.

An international team of European and Sri Lankan experts was to look into the 12 years of Norwegian involvement in the 26-year conflict, the spokesman said under condition of anonymity.

"The evaluation will help Norway, which continues to assist Sri Lanka in development activities," he said.

Sri Lankan President Mahinda Rajapaksa has previously blamed the Norwegian-backed ceasefire for favouring the rebels and allowing them to rearm, prolonging the conflict.

Rajapaksa on Tuesday requested development assistance during bilateral talks with Norwegian Prime Minister Jens Stoltenberg on the sidelines of the UN General Assembly in New York.

Stoltenberg on Wednesday said that Norway was "eager to play a supporting role in the emerging situation in Sri Lanka," according to a statement released by Colombo.
Posted by: Fred || 09/24/2010 00:00 || Comments || Link || E-Mail|| [272 views] Top|| File under:
Syria-Lebanon-Iran
'Father' of Iranian blogging faces death penalty
Gee. I can't remember how many of my liberal friends told me how Iran was more democratic than the US.

I doubt my liberal friends know what democracy means.

I also doubt they think this story might relate to their comments.

I also doubt that they think.
Posted by: gorb || 09/24/2010 04:51 || Comments || Link || E-Mail|| [297 views] Top|| File under:
Iran ends seat bid on UN nuclear board
[Al Arabiya] Iran on Thursday withdrew a bid for a seat on the U.N. nuclear watchdog's policy-setting board after failing to win consensus backing from a regional group of Middle East and South Asian countries.

Iran is under an eight-year U.N. investigation over its nuclear program, which the West suspects is aimed at developing bombs and the Islamic Republic says is for peaceful power generation purposes only.

An Arab diplomat said Iran, Jordan and the United Arab Emirates had vied for the two seats allocated for the group on the International Atomic Energy Agency's Board of Governors, which meets periodically at IAEA headquarters in Vienna.


Shortly before a meeting to decide the issue, Iran announced it would drop its candidacy for the sake of "the solidarity of the group," the Arab envoy said, without elaborating. Iranian diplomats were not available for comment.

Jordan and the United Arab Emirates, both U.S. allies, were later elected to the 35-nation board on Thursday.

An Iranian attempt to join the board would have encountered Western opposition if it had come to a vote at the annual assembly of 151 IAEA member states, which is holding a week-long meeting in Vienna.

The Board of Governors has the power to refer countries to the U.N. Security Council if they are believed to be flouting IAEA regulations.

It did this with Iran in 2006 over its failure to declare sensitive uranium enrichment-related activity and cooperate fully with IAEA inspectors.

Under IAEA rules, if any of its six regional groups fails to agree on consensus candidates for the board, the whole assembly would settle the issue with a ballot.

"I believe (Iran) decided they would rather withdraw the bid than risk losing a vote in the assembly," said a Western diplomat.
Posted by: Fred || 09/24/2010 00:00 || Comments || Link || E-Mail|| [324 views] Top|| File under: Govt of Iran
Arrest Warrant Reportedly to be Issued against Sayyed
[An Nahar] An arrest warrant will be issued against Brig. Gen. Jamil Sayyed, a prominent MP from the majority March 14 coalition said in remarks published Thursday by the Kuwaiti al-Anbaa newspaper. But he said the measure will not be implemented in the near future. "Just like many of the arrest warrants, they have only come into force after a long time," said the lawmaker.
Posted by: Fred || 09/24/2010 00:00 || Comments || Link || E-Mail|| [270 views] Top|| File under: Hezbollah
Jumblat: Controlling the Situation is Nasrallah's, Hariri's Responsibility
[An Nahar]
Druze leader Walid Jumblat said committing to calm media rhetoric was essential for the fight against issues like the false witnesses and indictments to be issued by the International Tribunal possibly against Hizbullah members.

"It is important to adhere to a calm rhetoric as a gateway to engage into political debate in a calm atmosphere on how to organize a joint confrontation to the issues of false witnesses and the indictment," Jumblat said in remarks published Thursday by As-Safir newspaper.
"Controlling the situation is primarily the responsibility of Mr. Hassan Nasrallah and Premier Saad Hariri," Jumblat stressed.

He said it was now the responsibility of Lebanese judicial authorities to hold the false witnesses accountable and take this case "until the end."


Posted by: Fred || 09/24/2010 00:00 || Comments || Link || E-Mail|| [270 views] Top|| File under: Hezbollah
Sami Gemayel: The State is Not Being Objective in Applying the Law
[An Nahar] Phalange Party MP Sami Gemayel noted on Thursday that the state is not being objective in applying the law as demonstrated in the developments at the Rafik Hariri International Airport on Saturday.
He asked: "In what right do some individuals allow themselves to enter the airport grounds with armed convoys?"

"The unacceptable statements and actions on television make us doubt the state's ability in imposing the law and constitution on all Lebanese," he added.

Furthermore, Gemayel rejected "the state's lax approach in fully performing its duties, as well as its abandonment of its duties towards martyrs in light of statements issued against the Special Tribunal for Lebanon."
Posted by: Fred || 09/24/2010 00:00 || Comments || Link || E-Mail|| [269 views] Top|| File under: Hezbollah
Who's in the News
55
[untagged]
7
al-Qaeda in North Africa
3
Hezbollah
2
Hamas
2
Commies
2
Govt of Iran
1
Taliban
1
al-Qaeda
1
al-Shabaab
1
Govt of Pakistan
1
Jamaat-ul-Mujahideen Bangladesh
1
Moro Islamic Liberation Front
Bookmark
E-Mail Me
The Classics
The O Club
Rantburg Store
The Bloids
The Never-ending Story
Thugburg
Gulf War I
The Way We Were
Bio
Merry-Go-Blog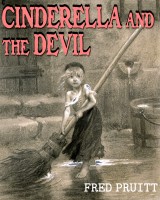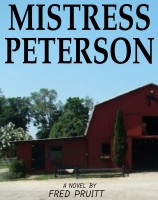 On Sale now!


A multi-volume chronology and reference guide set detailing three years of the Mexican Drug War between 2010 and 2012.

Rantburg.com and borderlandbeat.com correspondent and author Chris Covert presents his first non-fiction work detailing the drug and gang related violence in Mexico.

Chris gives us Mexican press dispatches of drug and gang war violence over three years, presented in a multi volume set intended to chronicle the death, violence and mayhem which has dominated Mexico for six years.
Click here for more information


Meet the Mods
In no particular order...


Steve White
Seafarious
Pappy
lotp
Scooter McGruder
john frum
tu3031
badanov
sherry
ryuge
GolfBravoUSMC
Bright Pebbles
trailing wife
Gloria
Fred
Besoeker
Glenmore
Frank G
3dc
Skidmark
Alaska Paul



Better than the average link...



Rantburg was assembled from recycled algorithms in the United States of America. No trees were destroyed in the production of this weblog. We did hurt some, though. Sorry.
18.207.106.142