Afghanistan
Qari Mansur Gets His Goats
Coalition forces killed a top Haqqani Network commander who facilitated attacks in the Afghan capital in an airstrike yesterday.

The commander, known as Qari Mansur, was killed along with five fighters in a "precision airstrike" after attacking an Afghan National Police unit. "Based on intelligence sources, coalition forces tracked Qari Mansur to a remote valley east of Kabul City," the International Security Assistance Force stated in a press release.


They see you when you're sleeping,
They know when you're awake,
They know if you've been bad or good
So be good for goodness' sake!

And they hit what they're aiming at, too.



This article starring:
QARI MANSUR
Taliban
Posted by: Glenmore || 09/24/2010 10:35 || Comments || Link || E-Mail|| [490 views] Top|| File under:
19 Wounded in Bomb Blast in Nangarhar
[Tolo News] At least 19 people were

maimed

in consecutive

kaboom

s in the eastern Nangarhar province of Afghanistan at 9pm on Wednesday

According to unconfirmed reports, two National Security employees are also among the

maimed

.

The incident occurred when a vehicle of the National Security officials was hit by two road-side mine blasts in Jalalabad city, the

bustling provincial capital

of Nangarhar province, Ahmad Zia Abdulzai, a

front man

for the governor of Nangarhar told TOLOnews.

No one has so far been

jugged

in connection to the incident, Abdulzai said.

No groups, including the Taliban have

grabbed credit

for the blast so far.

Road-side mines planted by

cut-throats

are an easy way to target Afghan and coalition forces, in which civilians are the main victims.
Posted by: Fred || 09/24/2010 00:00 || Comments || Link || E-Mail|| [297 views] Top|| File under: Taliban
Africa Horn
20 Dead in Mog street battles
Mogadishu: where "boys will be boys" means Darwin gets to win every single day.

[Al Jazeera] At least 20 people have been killed and 70 others injured in a series of street battles in Mogadishu, the capital of Somalia, sources say.

Shells fired by African Union (AU) peacekeepers hit Bakara market, in central Mogadishu, during Thursday's fighting, Al Jazeera has learned.

"Heavy artillery shelling is ongoing and has left 70 people

maimed

", Al Jazeera's Jama Nur reported from Mogadishu.

The violence started early on Thursday morning when AU troops clashed with anti-government fighters in the south of Mogadishu.

The street battles in Mogadishu are the latest in a string of deadly incidents to hit the Horn of Africa nation.

A

boomer

blew himself up on Monday at the gates of the presidential palace in Mogadishu, an attack blamed by the Somali police on al-Shabab, Somalia's main anti-government group.

Al-Shabaab has been fighting the fragile transitional government for three years and now controls much of Mogadishu and huge tracts of southern and central Somalia.

Devastating effect
Anti-government fighters have used

boomer

s to devastating effect over the past two years, killing five government ministers and dozens of AU keeping troops. Al-Shabab was also behind attacks in Uganda in July that killed at least 79 people.

The AU forces in Mogadishu have focused their manpower on shielding the president and guarding the sea port and airport from attacks.

Sheikh Sharif Ahmed, the current president, is a former opposition leader. He is seen by al-Shabab as a Western puppet, and is locked in a power struggle with Omar Abdirashid Sharmarke, the prime minister, who has been under intense pressure to step down in recent months.
Posted by: Fred || 09/24/2010 00:00 || Comments || Link || E-Mail|| [332 views] Top|| File under: al-Shabaab
Africa North
French workers 'found' after Nigeria abduction
[Gulf Times] Nigeria's most prominent militant group has claimed to have located three French oil workers kidnapped from their ship after an attack that led to a two-hour gun battle with authorities.

The Nigerian military searched yesterday for the four victims - a Thai national was also kidnapped - after an attack that saw abductors approach an oil platform in speedboats, then switch to another vessel to cover their tracks.

France said it did not know whereabouts of its nationals.

"The Movement for the Emancipation of the Niger Delta (Mend) can confirm that it has located the three abducted French nationals and another individual abducted in a separate incident on the same night," the militant group said in a statement late on Wednesday.

But a French foreign affairs ministry spokesman Romain Nadal said: "We are not able to confirm the whereabouts of our compatriots."

Mend, which has staged similar attacks in the past and has also been seen as an umbrella group for local armed gangs in the oil-producing Niger Delta, said it was negotiating with the abductors to have the victims transferred to them.

"When this is done, we will be in a better position to give further information about their state of health and the duration of their stay with us."

Wednesday's kidnapping, the second hostage drama for French energy workers in West Africa in less than a week, occurred despite an amnesty deal in the Niger Delta that has seen thousands of ex-fighters give up their weapons.

French and Nigerian officials said they suspected the kidnapping was purely criminal - unlike last week's abduction of French nationals in the neighbouring nation of Niger, claimed by Al Qaeda's north Africa branch. "Everything points to it being a classic act of piracy," French Defence Minister Herve Morin said.

No ransom demands have been made yet, said Nadal. The early morning raid began with attackers trying to approach an oil platform off Bonny Island, Nigeria's main export terminal.

The abductors had first arrived in the area on speedboats, then boarded an oil services ship to disguise themselves, Navy spokesman David Nabaida said. It was unclear how they gained access to the ship. As they approached the platform, a naval deployment guarding oil installations in the area sought to push them back and a heavy gunbattle ensued.

On pulling away from the platform, the militants captured the Thai victim from a nearby ship, he said. He was unclear of the details of the kidnapping of the French victims.

"They (the attackers) were very well armed," Nabaida said. "There was a serious exchange of gunfire between them and our men for close to two-and-a-half-hours."

While Mend said the French crew and another victim were taken in separate incidents, it did not provide details or the nationality of the fourth person.

The French sailors' employer, maritime services firm Bourbon, said they were abducted when pirates equipped with several speedboats attacked their 2,000-tonne tug and supply ship.

Its boat had been working on a field owned by Addax Petroleum, a Swiss-based subsidiary of the Chinese energy giant Sinopec.

After the seaways off Somalia, the Gulf of Guinea south of Nigeria is one of the world's most notorious pirate hunting grounds, and ships working in the region's huge oil industry have often been targeted by kidnap gangs.

Some gangs have been purely criminal, while others, including Mend, claimed to be fighting for a fairer distribution of oil revenue.

An amnesty deal offered last year has led to a sharp decline in attacks, but some fear a return of unrest if the programme is not followed through.
Posted by: Fred || 09/24/2010 00:00 || Comments || Link || E-Mail|| [297 views] Top|| File under: al-Qaeda in North Africa
Two policemen killed, several wounded by a bomb in Bordj Menaiel
[Ennahar] Two

coppers

were killed and several civilians injured Tuesday early in the morning by the

kaboom

of a bomb in the center of Bordj Menaiel, some 70 km east of Algiers, according to witnesses and the hospital of the city.

The bomb, placed on the roadside in the center of of the town, has exploded while a police patrol was passing by, according to witnesses. These reported deaths among the

coppers

and seriously

maimed

persons at the scene of the

kaboom

that also caused significant damage.

The hospital of Bordj Menaiel, a city of tens of thousands of inhabitants, said that two

coppers

were killed and several people, including

coppers

and civilians also had been

maimed

.
Posted by: Fred || 09/24/2010 00:00 || Comments || Link || E-Mail|| [283 views] Top|| File under: al-Qaeda in North Africa
A policeman killed while trying to defuse a bomb in Boumerdes
[Ennahar] A policeman was

murdered

Tuesday afternoon when a

roadside bomb

he was attempting to defuse exploded in the Boumerdes region.

The

bomb

was discovered on a road linking the nearby towns of Zemmouri and Si Mustapha by road workers. The policeman who was part of

an EOD team

died of his wounds in a hospital in the capital where he had been evacuated.

Boumerdes is one of the most affected regions by the attacks, several groups claiming allegiance to Al-Qaeda in Islamic Maghreb are particularly active.


Thank goodness we know those who follow the Al-Qaeda way will end up in Hell with devils roasting their intestines over the coals, and those they kill will end up in Paradise as martyrs. May that thought bring comfort to those who loved this man.

Earlier in the day, two

non-combatants

maimed

by the

kaboom

of a bomb in the center of the nearby town of Bordj Menaiel.


Al Qaeda: making friends of the locals wherever they appear.
Posted by: Fred || 09/24/2010 00:00 || Comments || Link || E-Mail|| [412 views] Top|| File under: al-Qaeda in North Africa
Abul Hammam, "head of El Forkan phalanx " eliminated
[Ennahar] Mauritanian military forces have eliminated «Yahya Abul Hammam ", head of El Forkan phalanx, which depends on Katibet Tarek ibn Ziyad of Hamadou Abada, alias Abdelhamid Abou Zeid.

According to diplomatic Mauritanian sources, the military operation conducted by the Mauritanian forces against the group of Abul Hammam, has resulted in the elimination of the latter with twenty other

faceless myrmidons

killed.

Aboul Hammam Yahia, alias Djamel Akacha, 31, from east of Algiers, died after being seriously injured during the clash with the Mauritanian forces that have bombed the place where he was he and his elements. Many of his elements have been

maimed

in the shelling with heavy weapons.

The

faceless myrmidons

then kidnapped a doctor in the region of Timbuktu to provide care to injured terrorists. The Mauritanian Ministry of Defence confirmed the death of 21

faceless myrmidons

and an unknown number of

maimed

.

Aboul Hammam had taken part in the July 2005 terrorist attack by the GSPC against a military barracks in northern Mauritania. Attack where 71 Mauritanian soldiers were killed and six in the ranks of terrorists.

In 2007, he led the Ghelaouia Operation where three Mauritanian soldiers were killed and participated in the attack in September 2008 led by the head of the phalanx Tarik Ibn Ziyad, Abdelhamid Abou Zeid.

Yahya Abul Hammam was directly responsible for the assassination of the American Christopher L. in this center of Nouakchott in July 2009, the

suicide kaboom

near the Embassy of France in Nouakchott in August 2009, and also the

suicide kaboom

against the headquarters of the command of the Fifth Military Region on August 25 last.

Aboul Hammam was in charge of funding, weapons and collect of ransoms after kidnappings.

The organization of the Salafi Group for Preaching and Combat (GSPC), has lost one of its most important elements. The latter was responsible for all the kidnappings in the region of Saharan Sahel. His death is considered a grievous blow which adds to the organization Droukdal after losing all support cells dismantled by the Algerian security services.
Posted by: Fred || 09/24/2010 00:00 || Comments || Link || E-Mail|| [439 views] Top|| File under: al-Qaeda in North Africa
Abduction of the 5 French: Abu Zeid has led the operation
[Ennahar] The abduction of the five French in Niger was run by a group led by Algerian Abelhamid Abu Zeid, said a

front man

for Al-Qaeda in Islamic Maghreb (AQIM) in an audio message claiming the kidnapping, released Tuesday by Al-Jazeera television in Qatar.

"Following the promise of a response made by our emir, Abu Musaab (Algerian Abdelmalek Droukdel), a group of heroic Mujahideen succeeded last Wednesday, led by Sheikh Abu Zeid (Algerian Abdelhamid Abou Zeid) to enter the French mine site of Arlit in Niger," said the

front man

, identified as Salah Abu Mohammed.

"Despite stringent military measures and the multiple security checkpoints, the lions of Islam have foiled all monitoring devices and removed five French nuclear experts working for the company Areva," he added.
Posted by: Fred || 09/24/2010 00:00 || Comments || Link || E-Mail|| [301 views] Top|| File under: al-Qaeda in North Africa
Abdelhamid Abou Zeid, a harsh and violent leader within AQIM
[Ennahar] Abdelhamid Abou Zeid, who holds the French hostages kidnapped in Niger, is one of the most radical and violent leaders of Al-Qaeda in Islamic Maghreb (AQIM), who gradually extended his field of action in the Sahara, according to experts.

"For two years," said French researcher Jean-Pierre Filiu, author of "Nine Lives of Al Qaeda," Abu Zeid has dramatically expanded his field of action, with great mobility, kidnapping of tourists in southern Tunisia, opening the front of Niger which did not exist before."

Born 44 years ago in the small town of Touggourt (600 km south of Algiers), he joined at the age of 24 the local committee of the Islamic Front (FIS) and then switches to the armed activity in late 1991.

"According to his family," says Algerian journalist Mohamed Mokeddem, who runs the daily Ennahar, "he went into hiding shortly after the attack on the barracks of Guemmar (November 1991) He was accompanied by his brother Bachir, who was killed by the Algerian army in 1995. Until the end of year 90, he operates in the bush of Batna (eastern Algeria).

In 2003, during the spectacular kidnapping of 32 European tourists in what was still known the Salafist Group for Preaching and Combat


... now known as al-Qaeda in the Islamic Maghreb...


(GSPC) in southern Algeria, Abu Zeid appears for the first time as an Assistant Chief of the kidnappers, Abderazak the Para.

"The first pictures of him were taken by those hostage who have published them in the German media after their release," adds Mohamed Mokeddem, specialist of Algerian jihadist networks.

These images show a small man, almost frail, with a short beard. In an amateur shot film by a member of AQIM in 2007, AFP was able to view in Mauritania, Abu Zeid appears briefly, looking somber and disapproving, alongside jihadists who play in the water around a their Toyotas stuck in a river.

In 2006, when a quarrel broke out between Mokhtar Belmokhtar, one of the principal leaders of the GSPC in the Sahara and the organization's supreme leader, Abdelmalek Droukdal, installed in northern Algeria, Abu Zeid aligned the direction of movement.

As an assistant of the "Emir of the Sahara" Yahia Djouadi, he commanded Katiba (group of jihadists) Tariq ibn Ziyad, some 200 men (mainly Algerian, Mauritanian and Malian) well equipped and highly mobile, based mainly in northern Mali.

"He has a direct connexion with al Qaeda, including with the Egyptian Ayman al-Zawahiri, known for anti-French virulence," said Jean-Pierre Filiu.

"This abduction will last, but what is worrying is that there were two cases of kidnappings in which it has ended badly," he recalls, referring to the English tourist Edwin Dyer, killed in June 2009 and the French Germaneau Michel, who died this summer, both captured by Abu Zeid and his men.

A concern shared by Louis Caprioli, former assistant director in charge of the fight against terrorism to the DST (French intelligence).

"Abu Zeid will make every effort to mediate the matter. He will set ultimatums. He builds on the strategy of terror (of the former head of Al Qaeda in Iraq) Abu Musab Al Zarqawi, and this is very worrying."

Shortly after the announcement of the death of Edwin Dyer, a Malian official who had participated in the negotiations told AFP: "Abu Zeid is a violent and brutal man. he is very hard in negotiations. He has criticized us for working for whites, who for him are infidels ".
Posted by: Fred || 09/24/2010 00:00 || Comments || Link || E-Mail|| [304 views] Top|| File under: al-Qaeda in North Africa
Qaeda warns France not to try rescuing hostages
[Al Arabiya] Al-Qaeda has warned Paris not to attempt to rescue five French nationals kidnapped by the jihadists in Niger, SITE monitoring group said Thursday, as France mobilized its forces to find them.
Al-Qaeda in the Islamic Maghreb posted a statement on jihadist forums in which it said the kidnappings came in the "context of retaliation" promised by AQIM leader Abu Musab Abdul Wadud to France, the U.S.-based group said. SITE said the statement carried a warning to France that they should not attempt another rescue mission "like they had done for Michel Germaneau."

AQIM militants have made increasing threats against France and its citizens since a July deadly Sahara raid in a bid to rescue French hostage Michel Germaneau in which seven of its members were killed. The group said it had executed the 78-year-old as a reprisal for the raid, vowing further revenge against France.

Continued on Page 49
Posted by: Fred || 09/24/2010 00:00 || Comments || Link || E-Mail|| [438 views] Top|| File under: al-Qaeda in North Africa
Arabia
Kuwait asks Interpol to arrest Shiite cleric
[Al Arabiya] The Kuwait government asked Interpol to arrest and hand over an exiled Shiite man after it had stripped him of citizenship after remarks he made about prominent Islamic figures, Kuwait's Al-Anba newspaper reported.

Kuwait resorted to the Interpol one day after issuing a resolution to withdraw the Kuwaiti citizenship from Yasser Habib, who made derogatory statements about Aisha, Prophet Mohamed's wife and several of the prophet's companions, the rding to the newspaper reported on Tuesday.

The Kuwait government said it revoked Habib's citizenship because he holds a British passport, something it described as against the laws of Kuwait. The decision was welcomed by Kuwaitis inside and outside the country. It did not mention the move had anything to do with Habib's statements against the prophet's wife.

If arrested, Habib would face charges of "deriding religious symbols and sowing the seeds of sedition among Kuwaitis, and inciting sectarian strife," said Minister of State for Cabinet Affairs Rawdan al-Rawdan in a statement.

Kuwaiti Minister of Interior Sheikh Jaber al-Khaled gave to the cabinet meeting a detailed account of the procedures taken by his ministry to make sure Habib is brought to trial for his perceived offences against Islam.

Khaled added that several court rulings were previously issued against Habib after being found guilty of inciting social instability and harming the country's national interests.

"We resorted to Interpol based on a request from Kuwait's general prosecutor to bring Habib to justice in Kuwait," he told the cabinet.

Regarding the British passport, Khaled pointed out that Habib has been using it all the time in his travels and that he himself admitted to doing that.

"Therefore, we decided not to renew his Kuwaiti passport."

In the meantime, the Islamic Salafi Alliance in Kuwait announced suspending a series of seminars intended to respond to Habib's statements against the prophet's wife and companions after the latter's citizenship was revoked.

However, the alliance stressed that revoking the citizenship is not enough and that Habib has to be brought back and tried.

"We also call for the formation of a special parliamentary committee to investigate the circumstances under which Habib was smuggled out of Kuwait and prosecute all those involved," said the statement issued by the Salafi movement.

The movement also called upon the Kuwaiti government to file lawsuits against Habib in both Kuwaiti and British courts.
Posted by: Fred || 09/24/2010 00:00 || Comments || Link || E-Mail|| [313 views] Top|| File under:
Bangladesh
Abu Zandal on fresh remand
[Bangla Daily Star] Criminal Investigation Department (CID) yesterday in a fresh remand prayer told a Dhaka court that Harkatul Jihad al Islami (Huji) leader Abu Zandal collected grenades from BNP leader Abdus Salam Pintu's residence and threw those on an Awami League rally.

Third Additional Chief Metropolitan Magistrate Mohammad Ali Hussain placed Zandal on a two-day remand after he was produced before it on completion of his five-day remand.

But CID Special Superintendent of Police Abdul Kahar Akond, also the investigation officer (IO) of the case, prayed for a three-day remand for Zandal and also submitted a forwarding report where he said Zandal admitted his involvement with supplying grenades used on the rally.

The forwarding report also said, after consultation with Huji chief Mufti Abdul Hannan, Zandal brought grenades from Pintu, another accused in the case, and threw those on the rally on August 21, 2004 that AL Chief Sheikh Hasina was addressing.

Moreover, Zandal had given important information about the grenade attacks. So, he needs to be remanded to realise more clues, the IO said.

The case was filed for killing people during the grenade attack and another case was filed under the Explosive Substances Act.

Zandal, who was

jugged

from Gazipur on February 14, 2008, was earlier remanded for 14 days in the two cases.

At least 23 people, including Ivy Rahman, were killed and scores were injured in the grenade attacks on the Awami League rally at Bangabandhu Avenue in 2004.
Posted by: Fred || 09/24/2010 00:00 || Comments || Link || E-Mail|| [297 views] Top|| File under: Jamaat-ul-Mujahideen Bangladesh
Caribbean-Latin America
Top rebel leader killed in Colombia
[Al Jazeera] A top leader of the rebel Revolutionary Armed Forces of Colombia (Farc) has been killed in an air raid, the Colombian military says.


Well done, Columbian air raiders!

Jorge Briceno Suarez, also known as Mono Jojoy,


Perhaps that sounds more impressive in the original Columbian Spanish.

Were they taking lessons from the MILF?

headed Farc's military operations in the Macarena region in eastern Colombia.

His death would the biggest setback to the Farc since mid-2008, when its foreign minister was killed and soldiers rescued 15 hostages including Ingrid Betancourt, the former Colombian presidential candidate.


And he won't be missed by his mother ...

The US state department, which had been offering a reward of up to $5m for information leading to the arrest or conviction of Suarez, described him as a key figure in the rebel group's drug-trafficking operations, including the production and distribution of hundreds of tonnes of cocaine around the world.

Started as a peasant army in the 1960s, the Farc grew into a powerful force that once controlled large parts of Colombia and was blamed for hundreds of kidnappings and killings.

But since Alvaro Uribe, the Colombian ex-president, launched an army offensive against the rebels in 2002, the Farc's writ over the country has considerably shrunk.

With Farc-sponsored violence declining, Colombia, once described as a failing state, has also witnessed a five-fold increase in foreign investment.

Juan Manuel Santos, the current president, has promised to keep up Uribe's tough line, dismissing any possibility of talks with the Farc unless the rebels cease hostilities and release hostages they are still holding.
Posted by: Fred || 09/24/2010 00:00 || Comments || Link || E-Mail|| [306 views] Top|| File under: Commies
More Mexican Mayhem
14 Die in Northern Mexico

Fourteen individuals were killed in drug and gang related violence in northern Mexican including a total of four Juarez police officers killed in three separate crimes.
For a map, click here

An unidentified man was found shot to death in Juarez, Chihuahua Tuesday, according to Mexican news accounts. The victim was found lying face down with two gunshot wounds near the intersection of calles Gabriel Leyva and Mauricio Corredor in the Chihuahua district.


Three unidentified young men were found shot to death in Juarez Wednesday morning, according to Mexican news sources. The victims were found on calle Ramon Aranda near the Palacio Municipal in the Valles de Juarez district tortured and shot to death. Reports say the three were previously kidnapped.


A Juarez municipal police commander was shot to death Wednesday as he was refueling his personal vehicle, according to Mexican press reports. Francisco Javier Flores Solis de 40, was fueling his Ford Windstar van at a PEMEX gas station near the intersection of calles Sevilla and Turkia in the San Antonio district by a lone armed suspect. Javier had two years with Juarez police and served as a shift manager.


An unidentified man was found shot to death near northern Chihuahua, Chihuahua, say Mexican news reports. The victim was found face down, bound by his hands and gagged on Kilometer 17 of the Chihuahua-Juarez main highway. The victim had been beaten.


Three Juarez municipal police officers were murdered in two separate crimes early Thursday morning, according to the Mexican daily La Polaka. In the first crime, Rene Pelayo, assigned to the Estacion Delicias, was found aboard a vehicle shot to death near the intersection of calles Cuatro Siglos and Arizona, shot by an armed suspect. Two Juarez police were found shot to death inside a minivan near the intersection of calles Las Torres and Libramiento in front of a Smart store.


Two unidentified brothers were shot to death in an intergang shooting in Juarez, according to Mexican news accounts. An unidentified member of a rival gang, Los Diablos, shot the two victims in the Mexico 68 district as part of an ongoing gang dispute. The arrestee was suspected in a previous shooting last month inn the same district in which a residence was shot up. The two victims leave nine children behind.


Three unidentified individuals were murdered in two separate crimes, according to the Mexican daily La Polaka. Raul Rentaria was shot to death by a group of armed suspects near the intersection of calles Ojinaga and Santa Barbara in the Nuevo Hipodromo district. In the second murder, two employees of a tire shop near the intersection of Juárez Porvenir highway and Libramiento Independencia were shot to death by a group of armed suspects with AK-47 assault rifles.


A farmer was shot and wounded in a carjacking in Torreon, Coahuila, according to Mexican news reports. Francisco Garcia Garcia refused to give up his Ford Lobo at gunpoint and was shot in the leg by an armed suspect near the intersection of Periferico Raul Lopez Sanchez and Calle La Unión. The suspect was last seen heading towards Gomez Palacio, Durango in the stolen pickup truck.
Posted by: badanov || 09/24/2010 00:00 || Comments || Link || E-Mail|| [404 views] Top|| File under:
Home Front: WoT
Dr Aafia Siddiqui sentenced to 86 years in jail
[Dawn] A US-trained Pak scientist convicted of trying to kill US agents and military officers in Afghanistan was sentenced Thursday to 86 years in prison after she called on

Mohammedan

s to resist using violence and said she loves American soldiers.


Either she's lying or something interesting happened to her since she was brought to the U.S. According to her Wikipedia page, Ms Siddiqui grew up in Khalid Shiekh Mohammed's family circle, and divorced her first husband to marry a KSM relative, binding the connection even closer.

Aafia Siddiqui, 38, was sentenced in US District Court in Manhattan by Judge Richard M. Berman, who said ''significant incarceration is appropriate.''

''Don't get angry,'' Siddiqui said in court to her supporters after the sentence was announced. ''Forgive Judge Berman.''

Berman responded, saying: ''I wish more defendants would feel the way that you do.''

The sentencing capped a strange legal odyssey that began two summers ago, when Siddiqui turned up in Afghanistan carrying evidence that --depending on the argument --proved she was either a terrorist or a lunatic.

In February, she was convicted of grabbing a rifle and trying to shoot US authorities in Afghanistan while yelling, ''

Death to America™

!'' The conviction touched off protests in Pakistain that resumed Thursday as hundreds chanted ''Free Aafia!'' at a rally in Karachi. Others demonstrated outside the Manhattan courthouse.

During a rambling statement to the court Thursday, Siddiqui carried only a message of peace.

''I do not want any bloodshed. I do not want any misunderstanding. I really want to make peace and end the wars,'' she said.

Siddiqui said she was particularly upset by overseas reports that she was being tortured in a US prison. She said she was actually being treated well.

''I am not sad. I am not distressed. ... They are not torturing me,'' she said. ''This is a myth and lie and it's being spread among the

Mohammedan

s.''

Prosecutors said Siddiqui is a cold-blooded radical who deserves life in prison.

In court papers, they cited threatening notes Siddiqui was carrying at the time of her detention.

They directly quoted one as referencing ''a 'mass casualty attack' ... NY CITY monuments: Empire State Building, Statue of Liberty, Brooklyn Bridge,'' and another musing how a dirty bomb would spread more fear than death. They claimed the notes, along with the fact that she was carrying sodium cyanide, showed she wasn't an accidental menace.

''Her conduct was not senseless or thoughtless,'' prosecutors wrote. ''It was deliberate and premeditated. Siddiqui should be punished accordingly.''

The defense had asked the judge for a sentence closer to 12 years behind bars. Her lawyers argued in court papers that their client's outburst inside a cramped Afghan outpost was a spontaneous ''freak out,'' born of mental illness not militancy.

This article starring:
Aafia Siddiqui
al-Qaeda
Posted by: Fred || 09/24/2010 00:00 || Comments || Link || E-Mail|| [300 views] Top|| File under: al-Qaeda
India-Pakistan
Paks seeth after US jails scientist for 86 years - More Preds please.
[BBC] Protests are continuing in Pakistan after a US court jailed a Pakistani scientist for attempted murder.

Aafia Siddiqui was sentenced to 86 years for trying to kill US government agents in Afghanistan in 2009.

Several thousand people gathered in protest in Peshawar and there were smaller demonstrations in Islamabad, Lahore and Karachi.

Pakistan's prime minister called the sentence unfortunate and said he would take the matter up with US officials.

Pakistan's foreign office also condemned the court decision.

Nearly 4,000 Jamaat-e-Islami activists demonstrated at Jinnah Park in Peshawar, while hundreds more protested in other parts of the city.

In Karachi, police fired shots in the air and tear gas to prevent protesters from marching on the US consulate.

Small but vocal groups of demonstrators also chanted anti-American slogans and burnt US flags and effigies of US leaders in Islamabad and Lahore, correspondents say.
Posted by: Besoeker || 09/24/2010 11:48 || Comments || Link || E-Mail|| [289 views] Top|| File under:
Iraq
5 killed, 7 wounded in 2 IED blasts in Baghdad
BAGHDAD / Aswat al-Iraq: Five people were killed and seven others wounded in blasts from two improvised explosive devices in Baghdad, according to a security source on Thursday.

"An IED went off near the house of a policeman in al-Tarimiya area, northern Baghdad, leaving him killed and two family members and a civilian who happened to be near the site wounded," the source told Aswat al-Iraq news agency.

"The explosion also left severe damage to the house and nearby houses," he added.
He said that another IED went off near a passing civilian vehicle on the Muhammad al-Qassim road, close to Zayouneh neighborhood in eastern Baghdad, leaving four civilians killed and four others wounded.

Meanwhile, two mortar shells landed on the heavily-fortified green zone in central Baghdad but there was no information available on losses or casualties, the source said.
Posted by: Steve White || 09/24/2010 00:00 || Comments || Link || E-Mail|| [311 views] Top|| File under:
Israel-Palestine-Jordan
Hamas: Israel spies arrested
The

Paleostin

ian resistance movement,

Hamas, always the voice of sweet reason,

says it has discovered an Israeli-commissioned network of spies and collaborators, a senior official says.


Some of the elements "were behind the assassination of leaders of the resistance," AFP quoted Hamas' interior ministry

front man

, Ihab al-Ghussein, as saying on Thursday.

The discovery led to many arrests.

"The collaborators had a clear role during the last Israeli war on

Gazoo

," dpa quoted al-Ghussein as saying, referring to the Israeli offensives at the turn of 2009, which killed more than 1,400

Paleostin

ians.

"They were providing the Israeli Army with information about" the Hamas fighters and their homes, which were targeted during the war, he added.

"The relevant bodies have succeeded in acquiring dangerous confessions," added the

front man

, who released video recordings showing two of the detainees admitting to their spying for Israel and detailing the manner of their recruitment.

"The number of collaborators is not huge, but they are dangerous," he added.

A two-month deadline set by Hamas for the culprits to turn themselves in recently expired. The movement was then swift to place five suspected spies under arrest during overnight operations in the

Gazoo

Strip.

Commenting on the arrests earlier this month, an unnamed Hamas official warned, "We are not going to show any mercy to those involved in spying on our people."

Hamas, which won the

Paleostin

ian parliamentary elections in 2006 and was forced to limit its power to

Gazoo

a year later, has been defending the coastal strip's 1.5 million- strong population against the Israeli acts of aggression.

Israel placed

Gazoo

under an all-out siege in mid-June 2007, reacting to Hamas' accession to power, claiming that the siege was aimed at preventing alleged security hazards to the region by the resistance movement.
Posted by: Fred || 09/24/2010 00:00 || Comments || Link || E-Mail|| [388 views] Top|| File under: Hamas
Southeast Asia
Six people dead in Philippine violence
[Gulf Times] Six civilians were killed when unidentified gunmen opened fire on a house in the southern Philippines, a police spokesman said yesterday. Two people were also injured in the attack late Tuesday in Patikul town on Jolo Island, 1,000kms south of Manila, senior superintendent Agrimero Cruz said. Cruz said the victims had just finished having dinner when the gunmen attacked. He said investigators were still determining the motive for the attack and the identities of the suspects. Jolo Island is a stronghold of Al Qaeda-linked militants who have been blamed for deadly terrorist attacks in the Philippines. Criminal groups also operate on Jolo while family feuds that often deteriorate into violence are rampant in the area.
Posted by: Fred || 09/24/2010 00:00 || Comments || Link || E-Mail|| [277 views] Top|| File under:
MILF drop separatist demands
[Al Arabiya] The chief government negotiator in peace talks with

Mohammedan

rebels on Thursday welcomed a rebel leader's statement that his group is no longer demanding independence from the Philippines and instead is seeking a status similar to a U.S. state.

The rebel announcement Wednesday "will definitely pave the way to finding an understanding for a politically feasible arrangement that maintains the territorial integrity and the fundamental premise of people's sovereignty in one republic," law school dean Marvic Leonen said in a statement.


"We hope that there can be a lot of common ground" with the rebels, Leonen, head of the government negotiating panel, later told The

News Agency that Dare Not be Named

. The rebels have been fighting for

Mohammedan

self-rule for about four decades.

Mohagher Iqbal, chief negotiator for the 11,000-strong Moro Islamic Liberation Front, told local reporters on Wednesday that his group wanted a "substate" that he likened to a U.S. state. He said it would not be independent and would be under a "unitary government."

"It is not stated in our proposal specifically, but the formulation that we have put up is really for the creation of a ... substate arrangement," Iqbal was quoted as saying.

Leonen said it was a "welcome clarification" of the rebel position.

"We are willing to listen to the concept that they are willing to propose," he told the AP.

Talks collapsed in 2008 after the Supreme Court rejected a preliminary accord that would have expanded an existing

Mohammedan

autonomous region in the southern Philippines.

A spokeswoman for the court said then that eight of 15 justices voted to declare the deal unconstitutional because the proposed

Mohammedan

homeland would lead to its "eventual independence," which would violate the country's "physical and territorial integrity."

After the court threw out the proposed agreement, rebel negotiator Musib Buat said the rebels had been "pushed to the wall" and the only option left for them was "to revert to the original goal of independence" and campaign for "decolonization" with support from the

United Nations, aka the Oyster Bay Chowder and Marching Society

and the International Court of Justice.

Iqbal gave scant details about what the rebels sought to establish, saying only that the

Mohammedan

substate would not wield four powers exercised by a central government - national defense, foreign affairs, currency and coinage, and postal services. He said it would not maintain a separate armed forces and would only have troops for "internal security."

He could not be reached Thursday for further comment.

Government and rebel negotiators met shortly before President Benigno Aquino III took office in June and agreed to resume talks. Both sides have formed their negotiating panels but no date has been set for a resumption of the Malaysian-brokered talks.

Iqbal said a final peace accord could be completed in less than two years "if the Philippine government is really serious" in pursuing peace.

More than 120,000 people have died in the decades-long conflict in the resource-rich southern Mindanao region, the homeland of minority

Mohammedan

s in the predominantly Roman Catholic country.
Posted by: Fred || 09/24/2010 00:00 || Comments || Link || E-Mail|| [661 views] Top|| File under: Moro Islamic Liberation Front
Syria-Lebanon-Iran
Iranian-Canadian blogger faces death penalty
[Al Arabiya] A Canadian-Iranian blogger credited with starting the blogging movement in Iran faces the death penalty over his writings, two watchdog groups said Thursday.

Hossein Derakhshan was

jugged

after returning to Iran in November 2008 and charged with "collaborating with enemy states, creating propaganda against the Islamic regime, insulting religious sanctity, and creating propaganda for anti-revolutionary groups," said Canadian Journalists for Free Expression (CJFE) and PEN Canada.

According to the two organizations, prosecutors are now calling for Derakhshan to face the death penalty after he was convicted by Tehran's revolutionary court earlier this year.

News of the sentencing request started filtering out on social media sites on Monday, and the CJFE and PEN said they confirmed the reports with his family.

"The proposed sentence is a travesty," said CJFE president Arnold Amber, calling on the Canadian government to intervene.

"Action must be taken right away because in Iran there is not necessarily a lengthy period before executions can be carried out. We are very concerned," he added.

Catherine Loubier, spokeswoman for Canada's Foreign Affairs Minister Lawrence Cannon, told AFP that Ottawa was "preoccupied" by reports Derakhshan may be executed and was seeking verification of the facts.

The Canadian government has also sought consular access to him.

However any further help Canada may provide in this case is "limited," Loubier said, as Tehran does not recognize dual citizenship.

Derakhshan is the third Canadian journalist to be

jugged

in Iran in recent years. In July 2003, Canadian-Iranian photojournalist Zahra Kazemi died in prison, and Newsweek correspondent Maziar Bahari was briefly detained earlier this year.
Posted by: Fred || 09/24/2010 00:00 || Comments || Link || E-Mail|| [291 views] Top|| File under: Govt of Iran
Who's in the News
55
[untagged]
7
al-Qaeda in North Africa
3
Hezbollah
2
Hamas
2
Commies
2
Govt of Iran
1
Taliban
1
al-Qaeda
1
al-Shabaab
1
Govt of Pakistan
1
Jamaat-ul-Mujahideen Bangladesh
1
Moro Islamic Liberation Front
Bookmark
E-Mail Me
The Classics
The O Club
Rantburg Store
The Bloids
The Never-ending Story
Thugburg
Gulf War I
The Way We Were
Bio
Merry-Go-Blog
Hair Through the Ages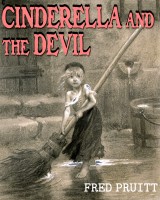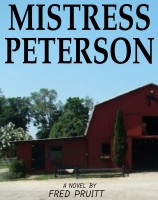 On Sale now!


A multi-volume chronology and reference guide set detailing three years of the Mexican Drug War between 2010 and 2012.

Rantburg.com and borderlandbeat.com correspondent and author Chris Covert presents his first non-fiction work detailing the drug and gang related violence in Mexico.

Chris gives us Mexican press dispatches of drug and gang war violence over three years, presented in a multi volume set intended to chronicle the death, violence and mayhem which has dominated Mexico for six years.
Click here for more information


Meet the Mods
In no particular order...


Steve White
Seafarious
Pappy
lotp
Scooter McGruder
john frum
tu3031
badanov
sherry
ryuge
GolfBravoUSMC
Bright Pebbles
trailing wife
Gloria
Fred
Besoeker
Glenmore
Frank G
3dc
Skidmark
Alaska Paul



Better than the average link...



Rantburg was assembled from recycled algorithms in the United States of America. No trees were destroyed in the production of this weblog. We did hurt some, though. Sorry.
18.208.202.194