Afghanistan
Obama being illogical - Taliban
AFGHANISTAN'S Taliban today turned down as illogical US President Barack Obama's bid to reach out to moderate elements of the insurgents, saying the exit of foreign troops was the only solution for ending the war.

Mr Obama, in an interview with the New York Times, expressed an openness to adapting tactics in Afghanistan that had been used in Iraq to reach out to moderate elements there.

"This does not require any response or reaction for this is illogical," Qari Mohammad Yousuf, a purported spokesman for the insurgent group, said when asked if its top leader Mullah Mohammad Omar would make any comment about Mr Obama's proposal.

"The Taliban are united, have one leader, one aim, one policy...I do not know why they are talking about moderate Taliban and what it means?

"If it means those who are not fighting and are sitting in their homes, then talking to them is meaningless. This really is surprising the Taliban."

In Iraq, the use of Sunni Muslim community leaders to employ their people to patrol their neighbourhoods has been credited as one of the main reasons behind sharp falls in violence.

Mr Obama did point out that compared to Iraq, the situation was more complex in Afghanistan, where nearly 70,000 foreign troops, 38,000 of them American, are due to be joined in coming months by another 17,000 US soldiers.

Afghan President Hamid Karzai, who has been leading Afghanistan since US-led troops overthrew the Taliban in an invasion in 2001, welcomed Mr Obama's proposal.

The number of foreign troops in Afghanistan has risen steadily since Taliban's ouster after they refused to hand over al-Qaeda leaders responsible for the September 11 attacks on the US.

So has the level of Taliban attacks against the Government and foreign forces, prompting Mr Obama to term Afghanistan as a top foreign policy priority for his new administration.

Some Western politicians and military officers now say the war cannot be won by military means alone and a solution will have to involve some form of reconciliation.

Yousuf said expulsion of foreign troops was the only solution for Afghanistan's spiraling violence.

"Afghans know better how to decide about their destiny," he replied when asked if the Taliban were willing to hold talks with Karzai's Government should and when the troops leave.

Posted by: tipper || 03/10/2009 06:06 || Comments || Link || E-Mail|| [6468 views] Top|| File under:
Court upholds jail term for 'blasphemous' reporter
Kabul, 9 March (AKI) - Afghanistan's Supreme Court has upheld a 20-year jail term for blasphemy handed to Afghan journalist Sayed Parwez Kambakhsh, who claimed men and women were equal. Kambakhsh's brother said the family had just learned of the closed-door ruling delivered a month ago in the absence of Yaqub Kambakhsh, his lawyer or family members, the Information Safety and Freedom media watchdog reported on Monday.


Keep fighting Sayed, the New York Times will be doing a big story on you any day now ...

"We thought there would be some justice in the capital of Afghanistan and even at the highest level of the judicial system," wrote Yaqub Kambakhsh in a letter sent to Information Safety and Freedom. "But their silent decision seems that first of all there is no justice in Afghanistan at any level. "Kambakhsh is the latest victim."


Don't worry, Sayed, the fierce old bats at the National Organization for Women will be campaigning for your release ...

Twenty-eight year-old Kambakhsh's troubles began in 1997, when he wrote in his blog that "extremist mullahs" had distorted the true meaning of Islam's holy book or Koran. "If a Muslim man may have four wives, why shouldn't a wife have four husbands," he wrote.

He was arrested on blasphemy charges in the northern town of Mazar-i-Sharif in 2007 and in October that year a local court condemned him to death. The death sentence was commuted to life imprisonment following pressure from international human rights organisations.


Chin up, Sayed, Code Pink is sponsoring a protest on your behalf ...

Yaqub Kambakhsh visited Italy and other European countries last month to try and muster support for his brother's release and fears for his safety in prison. "We, Parwez's relations, his colleaues and his lawyers fear he could be murdered in prison, possibly by poisoning - he wouldn't be the first such victim," he stated in an interview with Italian daily Corriere della Sera.


Have a hope, Sayed, the NARAL is dedicating their next meeting to you ...

Corriere della Sera quoted Italy's under-secretary for foreign affairs, Alfredo Mantica as claiming the government was concerned about Kambakhsh, but considered it better to intervene after presidential elections due in August 2009 to avoid "politicising" the case. "It's a fact that Afghanistan's courts are strongly influenced by the religious authorities," Mantica stated.


So if you get poisoned before then Sayed it's just your tough luck. Stay away from the sushi ...
Posted by: Steve White || 03/10/2009 00:00 || Comments || Link || E-Mail|| [6467 views] Top|| File under:
World must accept possible Taliban election win, says France
The world must accept the results of Afghanistan's elections in August even if hardline Taliban militants win, French Foreign Minister Bernard Kouchner said in an interview on Monday.


Why's that, Bernie? They don't accept the election results if somebody else wins.


"We must respect the result of the elections whatever it is," he told Le Figaro daily. "If the nationalist Taliban come to power through the vote and accept the constitution, that is the Afghans' business.


But they've specifically said they're not accepting the constitution. They demand foreign forces leave and power be handed over to them. You've seen the way they wielded power when Mullah Omar was potentate and in the way the Pak version rolls roughshod over NWFP and the tribal areas.


"What we cannot accept is support for international jihad," Kouchner added.


Which was how we got there in the first place.


The French minister added that "there is no question of making (Afghanistan) a Western-style democracy".


There actually shoulda been, but it's too late now.


Afghanistan's electoral authorities have delayed what will be only the country's second presidential elections from April to August because of logistical and security problems in the war-ravaged nation.


Most of those problems are in Pashtunistan, the rest of the country actually being relatively civilized...


Nearly seven years after they were ousted from government, the Taliban are still actively waging an insurgency aimed at toppling the Western-backed administration of President Hamid Karzai.


As usual, the Talibs aren't very good at it but the western press thinks they are because the guys with turbans say they are. Since ignorance is bliss they don't actually study tactics and strategy, and since individual honor is of paramount importance they don't take well to discipline. So they fight in pickup teams under warlords, and the planning is done by their Arab overlords, who aren't very good at fighting themselves but are happy to send large numbers of aborigines to leave this vale of tears in pursuit of minimal gains. The minimal gains add up over time, but the kill ratios still remain something like 40:1. The middle ranks of the warlord class have to race against time in their pursuit of victory because chances are pretty good they're going to be dronezapped, while the actual head cheeses -- Binny, Ayman, Mullah Omar, Hek, and Jalaluddin Haqqani -- remain well and truly hidden away, protected by a combination of fundo party big turbans, who regard them as tools for achieving their own personal power, and ISI, who regard them as strategic assets for regional domination, whether they can control them or not.
Posted by: Fred || 03/10/2009 00:00 || Comments || Link || E-Mail|| [6466 views] Top|| File under: Taliban
Bangladesh
450 BDR men found involved so far
Investigators have so far found involvement of around 450 Bangladesh Rifles (BDR) personnel in the mutiny at the BDR Headquarters while at least 12 of them led several groups of mutineers.

An investigation into the BDR mutiny revealed that some outsiders had knowledge about the rebellion, said a top official of a law enforcement agency investigating the mutiny in which 74 people including 51 army officers got killed.

"We are now investigating whether they took part in the bloody mutiny," the official said wishing anonymity.

Meantime, the 11-member enquiry committee, formed by the government to probe the mutiny, interrogated a few accused at Taskforce for Interrogation (TFI) cell in the capital for about four hours from 11:00am yesterday.

"We have found involvement of around 450 BDR officials and jawans in the mutiny scrutinising the video footages and photographs," the investigator said.

The official said they are now trying to get details about the 450 mutineers by interrogating the arrestees. "We have so far identified 10 to 12 BDR members who led several groups of mutineers during the 33-hour-long bloody mutiny," said the official. Two of them were in the team of 14 BDR personnel who conducted negotiation with the government.

Another investigator said they have primarily found that the rebels killed 90 percent of the army officers by 11:00am since the mutiny broke out on February 25. "The investigation found that it was done in a planned way. When a group of mutineers attacked and killed BDR Director General Maj Gen Shakil Ahmed at the Darbar Hall, another group simultaneously attacked his residence and injured two guards there," he said.

After killing army officers at the BDR headquarters, the rebels dumped the bodies in the sewer and mass graves in such a way that the rescuers found it difficult to trace those.

Investigators said they are finding it hard to identify the BDR personnel who were on duty at the BDR gates and five armouries inside the BDR headquarters as the duty rosters had either been burnt or torn up. "This suggests that it was a pre-planned act and we are trying to find out the mastermind behind it," said an investigator.

Asked about the involvement of United Liberation Front of Assam (ULFA) and militants in the mutiny, the investigators said they are yet to find their involvement in it.

Meanwhile, the probe committee members held a meeting with Rapid Action Battalion (Rab) officials at its headquarters in the afternoon and asked the law enforcers to give them information about the mutiny.
Posted by: Fred || 03/10/2009 00:00 || Comments || Link || E-Mail|| [6466 views] Top|| File under:
Britain
Muslim anti-war protesters abuse British soldiers as 'baby killers' during homecoming parade
A homecoming march by British troops returning from Iraq was today marred by ugly scenes as Muslim anti-war protesters hurled abuse at the parading soldiers.

Around 20 men in Islamic dress yelled 'terrorists' and held placards denouncing the soldiers as 'butchers of Basra' and 'baby killers' as they marched through Luton in Bedfordshire. Other signs described the 200 men and women from the 2nd Battalion The Royal Anglian Regiment as 'Criminals, Murderers Terrorists'.

The atmosphere further deteriorated when locals waving St George's flags turned on the protesting group chanting 'Scum' and 'No surrender to the Taliban'. Officers and dog handlers were drafted in to keep the sides apart and five people were arrested for public order offences. A police spokesman said the arrested men were members of the crowd watching the march, rather than the protesters.

The regiment, known as The Poachers, had just returned from their second sixth-month tour in Iraq within two years.

Luton's Mayor Councillor Lakhbir Singh said: 'The Royal Anglian Regiment was given freedom of the town some years ago and we are proud to welcome them back.'

As the parade finished in St George's Square in front of the Duke of Gloucester, police had to force the protesters into a small area reserved for them at the town's Arndale Shopping Centre. Superintendent Andy Martin said: 'Bedfordshire Police has been involved in the planning stages of this event from the beginning and were on hand to ensure members of the public who wished to watch it could do so safely while anyone wanting to exercise their right to lawful protest could also be accommodated

'Disappointingly a small number of people chose to cause a disturbance during the parade, which was quickly contained by officers. The rest of the event concluded without further problem.'

Critics questioned why police had protected the protesters from the angry crowds in Luton rather arresting them immediately for inciting racial hatred.

Tory MP and former infantry commander Patrick Mercer said: 'Police must make a judgement at the time but it is not palatable to me.'

He added: 'It is because of men like The Poachers that these individuals have the freedom to speak about these things. That, clearly, must be a good thing but it doesn't make it any more acceptable. I don't believe that our soldiers have misbehaved on operations and it is a sad indictment that otherwise decent people believe this nasty piece of xenophobic rhetoric.'

The 2nd Battalion, The Royal Anglian Regiment, recruit from throughout the counties of Lincolnshire, Leicestershire, Northamptonshire, Bedfordshire and Hertfordshire. The Army's website describes them as 'a county based Regiment, bound together by a closely-knit family spirit'.

It adds: 'Our approach is classless, based on mutual respect and trust, where developing and believing in our soldiers is paramount. We are a forward-looking, self-starting and welcoming team for whom the mission remains key. By living this ethos, we the Royal Anglian Regiment aspire to constantly deliver excellence. We make it happen.'

Two members of the regiment - Private Adam Morris, 19, and Private Joseva Lewaicei, 25, from Fiji, were killed when their Land Rover was destroyed by a bomb outside Basra in May 2006. Nine members of the 1st Battalion were killed during a 2007 tour of Afghanistan.

Luton's population has long been one of the most ethnically diverse in the East of England. According to the Office of National Statistics in 2005 19.3 per cent of the population of Luton was Asian or Asian British, compared to 3.1 per cent in the East of England as a whole. The 2005 figures also reveal that town had a white population of 68 per cent, compared to an East of England average of 92.8.

A Government report warned in November that Luton was one of the main centres of Islamic extremist activity in Britain, alongside London and Birmingham. The document described the kinds of people caught up in extremist activity in the UK. It said: 'The majority of extremists are British nationals of south Asian, mainly Pakistani, origin but there are also extremists from north and east Africa, Iraq and the Middle East, and a number of converts.

'The overwhelming majority of extremists are male, typically in the 18-30 age range. The main extremist concentrations are in London, Birmingham, with significant extremist networks in the South East, notably Luton.'

The town achieved notoriety when it emerged that the four bombers who blew up 52 people on the London Underground on July 7 2005 had congregated at Luton train station before heading to King's Cross.
Posted by: Beavis || 03/10/2009 15:34 || Comments || Link || E-Mail|| [6482 views] Top|| File under:
China-Japan-Koreas
At the Heart of North Korea's Troubles, an Intractable Hunger Crisis
Superb article from WaPo that is excellent background reading for the Nork crisis. Really.

SEOUL -- Behind the long-range missile it is preparing to launch and the stockpile of plutonium it claims to have "weaponized," North Korea has an embarrassing and insoluble weakness.

Under the leadership of Kim Jong Il, the country cannot feed its people. Perennially dependent on food aid, North Korea has become a truculent ward of the wealthy countries it threatens. It is the world's first nuclear-armed, missile-wielding beggar -- a particularly intricate challenge for the Obama administration as it begins to formulate a foreign policy.

The "eating problem," as it is often called in North Korea, has eroded Kim's authority, damaged a decade of improved relations between the two Koreas and stunted the bodies and minds of millions of North Koreans. Teenage boys fleeing the North in the past decade are on average five inches shorter and weigh 25 pounds less than boys growing up in the South, according to measurements taken at a settlement center for defectors in South Korea.
Continued on Page 49
Posted by: Steve White || 03/10/2009 00:00 || Comments || Link || E-Mail|| [6480 views] Top|| File under:
Numbah Three Son not Elected to Nork People's Assembly
Kim Jong-un, the third son of North Korean leader Kim Jong-il and possible successor to his father, was not named as a delegate to the Supreme People's Assembly. The list of 687 new delegates to the SPA was announced on Monday.

"Rumors about Kim Jong-un's appointment as the successor will probably die down for the time being," said a Unification Ministry official.


Upset Daddy in some way, did he ...

Some diplomatic sources and press reports said Jong-un had already been named to succeed Kim senior and his name would be in the list of new delegates to parliament.

Elections to the SPA and radical reshuffles of North Korea's political elite have been held every five years. In 1998, 64 percent of the delegates were replaced, and in 2003, 50 percent.
Posted by: Steve White || 03/10/2009 00:00 || Comments || Link || E-Mail|| [6466 views] Top|| File under:
Fresh Claim over Nork Missile Technology
North Korea allegedly earned over US$1 billion a year exporting more than 1,000 Scud missiles to the Middle East. Although most believed North Korea's earnings from the missile trade ranged around the $500 million level, a private American organization, the Claremont Institute, says North Korea may bring in foreign currency valued at about $1.5 billion a year.

The institute says the North has expanded its missile trade with states such as Iran and Syria providing technology related to its intercontinental ballistic missile, the Taepodong-2.


Which is why a successful flight test of the TD2 is important. It's all about the Benjamins ...

UN Security Council resolutions prohibit Pyongyang from engaging in missile-related activities, and the North may face further economic sanctions if it is proven to have violated these resolutions.


That prospect clearly has rattled the Norks ...

The institute claims Pyongyang also helped build a Syrian nuclear reactor bombed by Israeli jets in 2007 and has received nuclear weapons technology from Pakistan in exchange for providing missiles.
Posted by: Steve White || 03/10/2009 00:00 || Comments || Link || E-Mail|| [6464 views] Top|| File under:
Kimmie reelected to seat in country's parliament
North Korean leader Kim Jong Il has been reelected to the Supreme People's Assembly, the country's parliament, in Sunday's election with 100 percent of the votes for him, the country's official media reported Monday. Following the election, a meeting of the assembly is expected to be held as early as in April to reappoint Kim as chairman of the powerful National Defense Commission, the country's de facto top post.
Posted by: Fred || 03/10/2009 00:00 || Comments || Link || E-Mail|| [6468 views] Top|| File under:
Home Front: WoT
Obama Admin Buries DOD Report on Gitmo alumni
At 12:01 P.M. on January 20, 2009, the first post went up on the Obama White House website. It included a reiteration of a campaign promise Obama repeatedly made: "President Obama has committed to making his administration the most open and transparent in history."

Two days later, Obama ordered the detention facility at Guantánamo Bay closed. And two days after that, on January 24, Newsweek's Michael Isikoff wrote about a Pentagon study that will provide an early test of this promise: "The report, which could be released within the next few days, will provide fresh details about 62 detainees who have been released from Guantánamo and are believed by U.S. intelligence officials to have returned to terrorist activities."

The report was not, in fact, released within the next few days. On February 2, Commander Jeffrey Gordon, the Pentagon spokesman who handles inquiries about Guantánamo, told us that the report would likely be released later that day. We were told to consult the website--defenselink.mil--that afternoon. No report. When we asked where it was, Commander Gordon wrote: "Nothing today, please check back with me in a couple days." We did. No report.

This pattern has repeated itself for a month. So what explains this failure to produce the report?
Posted by: mhw || 03/10/2009 09:14 || Comments || Link || E-Mail|| [6467 views] Top|| File under: al-Qaeda
Violent intruders attack Brooklyn synagogues
For the second time in less than a week, a packed Brooklyn, New York, synagogue has been the target of threats of violence by intruders.

On Monday, according to Yeshiva World News, an Arab man in his mid-30s entered Boro Park's 'Sephardish Shul' and began making proclamations of jihad. Members of a Jewish volunteer security organization, the Shomrim, apprehended the threatening individual. They held him until police officers arrived at the scene, arresting the suspect. Detectives spoke with the "Middle Eastern man" at a station house near the synagogue. Police officials reminded the community, "If you see something, say something." Security in Brooklyn's heavily Jewish Boro Park area has been stepped up during the Purim holiday.

Just two days earlier, a man wielding a butcher's knife burst into a Kerestir Chassidic synagogue in Williamsburg. He initially turned up unarmed and began throwing soda cans at the gathered worshipers, which hit one of them, and returned shortly thereafter with the bladed weapon. The attacker was prevented from using the butcher's knife on anyone by a young man, described as a "friend" of the knife-wielding intruder, who then fled together with him.

The recent attacks come just over a month after Chabad-Lubavitch World Headquarters at 770 Eastern Parkway in Brooklyn was targeted in a series of English-language jihadist videos posted on the Internet. The videos and accompanying texts singled out 770, but also intimated that all Orthodox Jewish organizations were equally worthy of attack by Muslims. The threatening material included images of the 770 synagogue and study house, pictures of the police van out front, and indications of what parts of the building are crowded at what times. The source of the thinly-veiled threats, a group called Revolution Muslim, is domestic to the United States.
Posted by: ryuge || 03/10/2009 06:43 || Comments || Link || E-Mail|| [6485 views] Top|| File under:
Nuclear-Warhead Upgrade Delayed
Government Labs Forgot How to Make Parts

The Department of Defense and the National Nuclear Security Administration had to wait more than a year to refurbish aging nuclear warheads — partly because they had forgotten how to make a crucial component, a government report states.


Brilliant, just brilliant ...

Regarding a classified material codenamed "Fogbank," a Government Accountability Office report released this month states that "NNSA had lost knowledge of how to manufacture the material because it had kept few records of the process when the material was made in the 1980s and almost all staff with expertise on production had retired or left the agency."

So the effort to refurbish and upgrade W76 warheads, which top the U.S. Navy's (and the British Royal Navy's) submarine-launched Trident missiles, had to be put on hold while experts scoured old records and finally figured out how to manufacture the stuff once again.

According to the Sunday Herald of Glasgow, Scotland, Fogbank is "thought by some weapons experts to be a foam used between the fission and fusion stages of a thermonuclear [hydrogen] bomb."

The National Nuclear Security Administration is a semi-autonomous agency within the Department of Energy. It is responsible for the manufacture and upkeep of the nation's nuclear weapons.

A new facility was built at the Y-12 National Security Complex near Oak Ridge, Tenn., to begin production of Fogbank once again, but was delayed by poor planning, cost overruns and an failed effort to find an alternative to Fogbank. "The Navy originally planned to start replacing old W76 warheads with refurbished ones on submarines in April 2008," states the GAO report. "However, owing to W76 production delays, the Navy had to replace aging parts of W76 warheads in its current arsenal and has had to delay replacing old warheads with newly refurbished weapons until April 2009."

The first refurbished W76 warhead was delivered to the U.S. Navy last month, according to an NNSA press release.


This illustrates a critical problem for us: our nuclear arsenal is old. The last warheads were manufactured in the 1980s. We're not doing any new research to replace them, and in fact, the last effort to do so was canned. Many of the scientists involved in this work are reaching retirement age. Much of the equipment for the research is dated. Don't look for Bambi to push for replacement weapons in his time.
Posted by: Steve White || 03/10/2009 00:00 || Comments || Link || E-Mail|| [6465 views] Top|| File under:
India-Pakistan
Hafiz Saeed's house arrest extended by two months
The Lahore High Court (LHC) extended the house arrest of Hafiz Saeed, head of banned outfit Jamaat-Ud-Dawa and four others by 60 days on Monday. Hafiz Saeed was presented before the review board of the LHC along with his four aides under high security. The Punjab government pleaded the court to extend the house arrests of banned outfit leaders. However, Saeed's counsel Zafar Iqbal opposed the government's request. The judicial review board of the LHC, comprising three judges, extended the house arrest of Hafiz Saeed and three of his key aides, Haji Amir Hamza, Col (retd) Nazir Ahmed and Mufti Abdur Rehman by 60 days. However, they did not accede to the authorities'' request to prolong the house arrest of two other JuD leaders, Qazi Kashif Niaz and Qari Yasin Baloch, as well and ordered that they be freed.

This article starring:
COL (RETD) NAZIR AHMED
Jamaat-Ud-Dawa
HAFIZ SAID
Jamaat-Ud-Dawa
HAJI AMIR HAMZA
Jamaat-Ud-Dawa
MUFTI ABDUR REHMAN
Jamaat-Ud-Dawa
QARI YASIN BALOCH
Jamaat-Ud-Dawa
QAZI KASHIF NIAZ
Jamaat-Ud-Dawa
ZAFAR IQBAL
Jamaat-Ud-Dawa
Posted by: Fred || 03/10/2009 00:00 || Comments || Link || E-Mail|| [6465 views] Top|| File under: Lashkar e-Taiba
Terrorism linked to 60% cut in Indo-Pak trade
India-Pakistan trade is likely to witness a 60 percent decline in fiscal year 2009-10 as recent terror attacks and deteriorating relations have scared Indian exporters from doing business with Pakistani businessmen.


Cause, meet effect. Effect, cause.


A survey conducted by the Federation of Indian Chambers of Commerce and Industry (FICCI) amongst Indian exporters and importers doing business with Pakistan has revealed the overall trade, presently at a little over $2 billion, is likely to fall to $900 million in the current year. Companies who participated in the survey reported there was great unwillingness among Indian exporters to travel to Pakistan to conclude even finalised deals. According to the report, the tumultuous situation in Pakistan has created a "fear psychosis" amongst Indian exporters and importers who say cross-border travel has been greatly reduced. The survey notes that "wait and watch" seems to have become the strategy of most companies. However, The Statesman newspaper notes that while bilateral trade might be reducing, some Indian exporters and importers are taking advantage of third-country channels such as Dubai and Singapore, to service the Pakistani market. The survey notes the key sectors that would see a significant decline in cross-border trade with Pakistan include textile and apparel, textile machinery, cotton, agricultural products, particularly cereals, steel and chemicals.
Posted by: Fred || 03/10/2009 00:00 || Comments || Link || E-Mail|| [6465 views] Top|| File under: Govt of Pakistan
Pagara forsees martial law
Pakistan Muslim League-Functional (PML-F) chief Pir Pagara on Monday said the country had not seen a real martial law so far, warning that it could now see one in reality. He was talking to reporters after meeting Awami Muslim League (AML) chief Sheikh Rasheed Ahmed.

Both leaders agreed that the lawyers' long march would not help bring a change in the country.

Rasheed told reporters that he did not foresee the removal of President Asif Ali Zardari through any democratic process.


Won't go willingly, eh? Maybe if you offered him twenty percent ...

Pagara said a real mini-martial law had been imposed but it was limited to Lahore. The veteran PML-F leader said the future of democracy would be bleak if politicians did no lead the nation wisely.


The future of democracy in Pakistain is bleak even if they do lead wisely ...

He said the PML-Q leaders Chaudhry Shujaat Hussain and Pervaiz Elahi should opt for exile otherwise they might face the consequences. Pagara said the government was trapped in the current crisis and foreign financial aid was the only way to strengthen the position of the government.
Posted by: Fred || 03/10/2009 00:00 || Comments || Link || E-Mail|| [6469 views] Top|| File under: Govt of Pakistan
Foreign hand behind attack on Sri Lankan team: Malik
Investigators have not found any concrete evidence so far of involvement of Lashkar-e-Tayyaba in the terrorist attack on the Sri Lankan cricket team in Lahore last week and see the evidence of a 'foreign hand' behind the incident, Interior Adviser Rehman Malik told the National Assembly Standing Committee on Interior on Monday.

The committee discussed law and order across the country, the Lahore terrorist attack and efforts for the release of abducted United Nations official John Solecki.

Rehman Malik said the investigation into the Lahore attack was moving in a positive direction and the leads gathered so far provide sufficient evidence of involvement of a foreign hand in the terrorist attack.

India was using Afghanistan's soil against Pakistan, he told the committee.

The committee expressed displeasure over the security arrangements made for the visiting team and termed the incident a security lapse. The committee members said the government should have provided extra security to the guests because there were intelligence reports of a possible attack.

The interior adviser admitted that the police were not fully capable of dealing with the terrorist strikes because the terrorists were equipped with modern weapons and technology.

Malik told the NA committee the government was making serious efforts for the release of Solecki, who had been abducted by "anti-Pakistan elements".

Posted by: Fred || 03/10/2009 00:00 || Comments || Link || E-Mail|| [6462 views] Top|| File under: Govt of Pakistan
This is mutiny
Provocative statements by Nawaz Sharif are tantamount to mutiny and the government will register criminal cases "against those who are inciting rebellion" in case of human or property loss during the long march, Interior Adviser Rehman Malik warned on Monday.

"If, in this long march, any death takes place or anyone's property is damaged ... the responsibility will be on those who are bearing the flag of sedition or have borne it, and a police compliant will be registered," he told a news conference.

Referring to Section 124(a) of the Pakistan Penal Code, the interior adviser said provocation for revolt was punishable by imprisonment for life.

"We believe that every party, all citizens, have the right to protest, but the authorities will take strict action against those who try to violate law," he said.

Posted by: Fred || 03/10/2009 00:00 || Comments || Link || E-Mail|| [6465 views] Top|| File under: Govt of Pakistan
PPP itself guilty of treason: Shahbaz
In an apparent response to the government's warning to prosecute the Sharifs for sedition -- former Punjab chief minister Shahbaz Sharif charged on Monday that it is the Pakistan People's Party (PPP) that is guilty of treason, and said the lawyers' long march would be peaceful, according to a private TV channel. Shahbaz also called on the prime minister to reinstate the sacked judges.
Posted by: Fred || 03/10/2009 00:00 || Comments || Link || E-Mail|| [6463 views] Top|| File under: Govt of Pakistan
Bury the hatchet or bite the bullet: Get ready for revolution
Pakistan Muslim League-Nawaz chief Nawaz Sharif asked people during a rally in Jhelum on Monday to "get ready to make sacrifices for a revolution", urging them to "come out on the streets to change your destiny".

"This state of affairs in the country will change only through a revolution," he told a charged crowd, claiming his party would come into power "in a matter of a few days". "We cannot leave Pakistan at the mercy of Zardari," he said. "We know how to safeguard Pakistan."

Nawaz urged police personnel not to comply with government orders that they deemed against the law.

"The constitution, the law, the judiciary and Pakistan are not the fiefdom of [President Asif Ali] Zardari," he said. "If anyone tries to subject people to injustices, he should be ready to face the consequences," Nawaz warned.

"Fake courts have given a verdict against us," he said referring to his and his brother Shahbaz Sharif's disqualification. "If Zardari does not dislodge the courts, the people will dislodge them on their own," the opposition leader said in a fiery speech.

He said Pakistan was facing threats and "the responsibility to save it lies on our shoulders".

Posted by: Fred || 03/10/2009 00:00 || Comments || Link || E-Mail|| [6469 views] Top|| File under: Govt of Pakistan
Iraq
Maliki Urges Iraqis to Board the 'Love Boat'
Love, exciting and new
Come aboard, we're expecting you
Baghdad (AFP) -- Prime Minister Nuri al-Maliki called on all Iraqis on Saturday to unite aboard what he called a "love boat" in a stirring appeal for reconciliation in the war-torn nation. "The security in Iraq has settled down at a level that allowed the leaders of the tribes to come from everywhere," Maliki told a conference of Sunni and Shiite tribal figures in the capital.
Love, life's sweetest reward
Let it flow, it floats back to you
"National reconciliation has become a principle that we depend on ... I invite everyone to stay in the boat of national reconciliation, the boat of fraternity, love, justice and equality that will lead us to the shore of safety," he said.
The Love Boat soon will be making another run
The Love Boat promises something for everyone
The prime minister, a Shiite, has issued repeated calls for unity in the US-occupied country, but rarely using such colourful language. "This conference is the message of national unity for all sides," Maliki said, adding that he wanted to send out a "message of reconciliation for those who boycotted Iraq, because of the sectarian problems."
Set a course for adventure
Your mind on a new romance
Security has improved dramatically since sectarian violence between Shiites and Sunnis peaked in late 2007, although bombings remain a daily occurrence nationwide. In a Friday call for national unity Maliki urged the country to forgive members of the former regime of executed dictator Saddam Hussein."We have to reconcile with those who were during a period time forced to work in those difficult times," he told a meeting of only Shiite tribes.
And love won't hurt anymore
It's an open smile on a friendly shore
"We must open a new phase and gather all our energy and unify our words until no gap remains for our enemies to infiltrate us."
It's love
Welcome aboard
It's love!
Posted by: tu3031 || 03/10/2009 13:17 || Comments || Link || E-Mail|| [6464 views] Top|| File under:
New police department to secure foreign roads in Anbar
Aswat al-Iraq: A new police department to secure and protect foreign roads in Anbar was opened in Anbar and on the international highway, the media director of Anbar's police said.

"After securing all regions against terrorists and imposing security in the province, today (March 9) a new police department was opened to secure citizens using the foreign roads and the international highway and those who are coming for neighboring countries and to provide all facilities to the travelers," Major Abdul Sattar Mohamed told Aswat al-Iraq news agency. "The new department was provided with modern equipments to detect explosives and weapons," he said.
Posted by: Fred || 03/10/2009 00:00 || Comments || Link || E-Mail|| [6468 views] Top|| File under: al-Qaeda in Iraq
Southeast Asia
Bali bombers may testify against Hambali
Two convicted members of the Jemaah Islamiyah terrorist network said on Monday that they were ready to testify in court against Indonesian-born Al Qaeda terrorist suspect Riduan "Hambali" Isamuddin if he was returned to Indonesian custody after the United States closed its Guantanamo Bay detention facility in Cuba.

In an exclusive jailhouse interview, Ali Imron and Mubarok, both serving life sentences for their roles in the 2000 Christmas Eve and 2002 Bali bombings, told the Jakarta Globe that Hambali had financed and organized the simultaneous bombings of Christian churches and homes in six provinces, killing 18 people. "Hambali's role in the Christmas Eve terror was to trigger our desire to wage jihad against nonbelievers," Imron said from his jail cell at the Jakarta Regional Police headquarters. "He was the mastermind of the church bombings," he said.

Imron, who escaped a firing squad last year by expressing remorse for his actions, and Mubarok are cooperating with National Police investigators, who are preparing a dossier of charges against Hambali in the hopes that he will be returned to Indonesia after Guantanamo Bay is closed. However, in a clear disagreement, senior government officials have been reported to have privately asked the United States to continue detaining Hambali, citing widespread consensus within the security, military and law enforcement communities that his return home would be an unwanted distraction and could rejuvenate his terrorist network, popularly known as JI. In addition, a senior national security official said there may not be enough evidence to convict Hambali of any domestic terrorist activities in an Indonesian court.

Imron and Mubarok told the Jakarta Globe that they had met Hambali and Amrozi bin Nurhasyim, who was executed in November for his role in the first Bali bombings, in a hotel in Surabaya, East Java Province, just a few weeks before the Dec. 24, 2000, bombings. They said Hambali outlined what would be extremely well-coordinated attacks on targets in 11 cities, saying: "It's the proper time to take revenge by bombing churches."

"Me, Amrozi and Mubarok spent the night in Hambali's hotel room and early in the morning we, including Hambali, went to Mojokerto to survey churches," Mubarok said, referring to the city located 50 kilometers from Surabaya. He said bombs were later planted at the Eben Haezer, Santo Yoesoef and Allah Baik churches in Mojokerto, which killed two people and wounded six others. Mubarok said Hambali left Surabaya before the attacks were carried out and may have been in Malaysia when the bombs went off.

However, Imron and Mubarok said they had no information about whether Hambali was involved in the 2002 Bali bombings, despite claims by US intelligence officials that he, as JI's operations chief, had masterminded them. "I think he didn't know anything about planning and carrying out the Bali bombings," Mubarok said.

Government and private terrorism analysts have said the best case for prosecuting Hambali here would be for murder charges over the Christmas Eve bombings, which occurred in the North Sumatra provincial capital of Medan, and the provinces of Batam, Riau, West Java, Jakarta, East Java and West Nusa Tenggara. They said the case would rest on testimony from Imron and Mubarok, because Hambali couldn't be prosecuted retroactively under the 2002 terrorism law, and no forensic evidence linked him to other plots.
Posted by: ryuge || 03/10/2009 06:36 || Comments || Link || E-Mail|| [6467 views] Top|| File under: Jemaah Islamiyah
Terror Networks
Gitmo Detainees Say They Planned Sept. 11 --- and they're proud
The five detainees at Guantánamo Bay charged with planning the Sept. 11, 2001, terrorist attacks have filed a document with the military commission at Gitmo expressing pride at their accomplishment and accepting full responsibility for the killing of nearly 3,000 people. The document, which may be released publicly on Tuesday, uses the Arabic term for a consultative assembly in describing the five men as the "9/11 Shura Council," and it says their actions were an offering to God, according to excerpts of the document that were read to a reporter by a government official who was not authorized to discuss it publicly. The document is titled "The Islamic Response to the Government's Nine Accusations".

The document was filed on behalf of the five men, including Khalid Shaikh Mohammed, who has described himself as the mastermind of the Sept. 11 attacks. Several of the men have earlier said in military commission proceedings at Guantánamo that they planned the 2001 attacks and that they sought martyrdom. The strategic goal of the five men in making the new filing, which reached the military court on March 5, was not clear. It appears that the men wrote the document at meetings they are permitted to conduct periodically at the detention camp without lawyers.

In their filing, the men describe the planning of the Sept. 11 attacks and the killing of Americans as a model of Islamic action, and say the American government's accusations cause them no shame, according to the excerpts read by the government official. "To us," the official continued reading, "they are not accusations. To us they are a badge of honor, which we carry with honor."

Posted by: trailing wife || 03/10/2009 11:27 || Comments || Link || E-Mail|| [6470 views] Top|| File under:
Who's in the News
45
[untagged]
7
Govt of Pakistan
4
al-Qaeda in Iraq
3
Taliban
3
TTP
2
Lashkar e-Taiba
1
Jemaah Islamiyah
1
al-Qaeda in Pakistan
1
al-Qaeda
Bookmark
E-Mail Me
The Classics
The O Club
Rantburg Store
The Bloids
The Never-ending Story
Thugburg
Gulf War I
The Way We Were
Bio
Merry-Go-Blog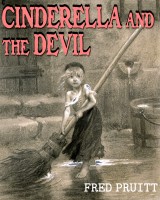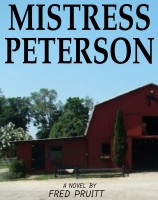 On Sale now!


A multi-volume chronology and reference guide set detailing three years of the Mexican Drug War between 2010 and 2012.

Rantburg.com and borderlandbeat.com correspondent and author Chris Covert presents his first non-fiction work detailing the drug and gang related violence in Mexico.

Chris gives us Mexican press dispatches of drug and gang war violence over three years, presented in a multi volume set intended to chronicle the death, violence and mayhem which has dominated Mexico for six years.
Click here for more information


Meet the Mods
In no particular order...


Steve White
Seafarious
Pappy
lotp
Scooter McGruder
john frum
tu3031
badanov
sherry
ryuge
GolfBravoUSMC
Bright Pebbles
trailing wife
Gloria
Fred
Besoeker
Glenmore
Frank G
3dc
Skidmark
Alaska Paul



Better than the average link...



Rantburg was assembled from recycled algorithms in the United States of America. No trees were destroyed in the production of this weblog. We did hurt some, though. Sorry.
35.175.107.77

Help keep the Burg running! Paypal: