Afghanistan
U.S. Halted Most Spec Ops Raids in Afghanistan
The commander of a secretive branch of America's Special Operations forces last month ordered a halt to most commando missions in Afghanistan, reflecting a growing concern that civilian deaths caused by American firepower are jeopardizing broader goals there.

The halt, which lasted about two weeks, came after a series of nighttime raids by Special Operations troops in recent months killed women and children, and after months of mounting outrage in Afghanistan about civilians killed in air and ground strikes. The order covered all commando missions except those against the highest-ranking leaders of the Taliban and Al Qaeda, military officials said.

American commanders in Afghanistan rely on the commando units to carry out some of the most delicate operations against militant leaders, and the missions of the Army's Delta Force and classified Navy Seals units are never publicly acknowledged. But the units sometimes carry out dozens of operations each week, so any decision to halt their missions is a sign of just how worried military officials are that the fallout from civilian casualties is putting in peril the overall American mission in Afghanistan, including an effort to drain the Taliban of popular support.

A United Nations report released last month specifically blamed clandestine missions by commando units for contributing to a surge in civilian deaths in Afghanistan in 2008. The report concluded that the number of civilian casualties rose nearly 40 percent compared with 2007, although it found that suicide bombings and other Taliban attacks were the primary cause.

Military officials said the halt was ordered in part to allow American commanders time to impose new safeguards intended to reduce the risk of civilian deaths. They said it was also intended to help the military release information about civilian casualties more quickly, to pre-empt what some said have been exaggerated accounts by Afghan officials.

According to senior military officials, the stand-down was ordered by Vice Adm. William H. McRaven, the head of the military's Joint Special Operations Command, which oversees the secret commando units.

The rising civilian death toll in Afghanistan has soured relations between American commanders and the Afghan government led by President Hamid Karzai, who has vocally criticized the raids.

The stand-down began in mid-February, and the raids have since resumed. It is unclear, though, whether the Special Operations missions are being carried out with the same frequency as before the halt.

At least two Special Operations ground raids in December helped fuel the tensions between the American military and Mr. Karzai. In one case, American troops raided a compound in Khost Province in an attempt to capture a Qaeda suspect. The suspect was taken into custody, but several civilians were killed and a 4-year-old boy was bitten by an attack dog used in the operation.

During another December raid, American troops killed six Afghan police officers and one civilian in Zabul Province in southern Afghanistan. An American military spokesman called the killings a "tragic case of mistaken identity."

Some top civilian and military officials in Afghanistan say they believe that Mr. Karzai and some of his aides have at times exaggerated reports of civilian casualties to fuel anti-American sentiment for domestic political purposes. Mr. Karzai will run for re-election this year and is under political pressure to speak out against Afghan deaths at the hands of American troops.

Still, there is little dispute that the increased intensity of American military operations in Afghanistan last year has contributed to the rise in the civilian death toll. As President Obama sends thousands more troops to the war-ravaged country, some officials worry that each civilian death may only drive Afghans toward the Taliban and other militant groups.

One senior official said that procedures had been set up to allow American troops to report more quickly the number of enemy and civilian deaths after a specific operation, and to quickly disseminate the information to Afghan officials in Kabul, the capital, and at the local and provincial levels.

Officials also said the military had adopted new procedures aimed at reducing civilian casualties, but they did not specify what those procedures were.

Col. Gregory S. Julian, a spokesman for Gen. David D. McKiernan, who commands all American and NATO troops in Afghanistan, last week denied that there had been any halt to Special Operations missions. On Monday, however, Colonel Julian seemed to acknowledge that the stand-down had occurred, but he said his boss was not behind the order.

"General McKiernan takes the issue of civilian casualties very seriously, but he did not direct the pause in operations," Colonel Julian said.

Gen. David H. Petraeus, who is in charge of American forces in the Middle East and Central Asia, supported the decision to suspend the Special Operations missions, according to a senior military official who spoke on condition of anonymity because he was discussing classified military units. A White House spokesman declined to comment.

General McKiernan had issued a broad order on Dec. 30 that underscored the commitment of allied forces to reducing the risk of civilian casualties. He ordered that Afghan security forces should lead "all searches and entries of Afghan homes, mosques, religious sites or places of cultural significance," unless there was a "clear and identified danger" coming from a building.

General McKiernan's two-page directive followed American military operations last year that left dozens of civilians dead.

In perhaps the most notable case, American airstrikes on Aug. 22 in a village in western Afghanistan killed far more civilians than American commanders initially acknowledged.

A military investigator's report found that more than 30 civilians, not 5 to 7 as the military had long insisted, had died in the airstrikes against what was believed to be a Taliban compound in Azizabad. The strikes were in support of allied ground forces, including American Special Operations forces.

The Afghan government initially insisted that 90 civilians died in the raid, and it never fully accepted the American military's revised death toll.

An Official's Grim Assessment

PARIS — As the United States prepares to commit 17,000 more troops to Afghanistan, the commander of NATO and American forces there said Monday that the coalition was "not winning" the war against the resurgent Taliban in parts of the country.

The commander, Gen. David D. McKiernan, said there were areas in the north, east and west where coalition and Afghan forces were winning the battle to curb the Taliban.

"But there are other areas — large areas in the southern part of Afghanistan especially, but in parts of the east — where we are not winning," he said in an interview with the BBC.

"More has to happen along multiple lines of operation in order for anybody by any metric to say that the Afghans are winning or the efforts of the coalition are winning," he said.

President Obama also said recently that the United States was not winning the Afghan war.
Posted by: GolfBravoUSMC || 03/10/2009 12:31 || Comments || Link || E-Mail|| [6490 views] Top|| File under: Taliban
Hi-Tech Choppers Are Key to American Mission in Afghanistan
Afghanistan was a helicopter graveyard back in the '80s, when the Soviet Union occupied the country.

Members of the insurgent Mujahideen, supplied with American-made Stinger missiles, systematically shot down Soviet helicopters. Without crucial air supremacy, the modern Red Army was paralyzed. Forced to her knees, Moscow withdrew in defeat.

Decades later, as the United States escalates its war against Al Qaeda and Taliban extremists in Afghanistan, the helicopter remains an essential military workhorse in remote areas where goats are more suited for travel than cars.

But this time, while noisy, low-altitude helicopter flights remain dangerous above hostile territory, today's military is using advanced design and stealth technology to keep American choppers in the air and out of harm's way.

"Nobody has enough helicopters," said war correspondent Michael Yon, author of "Moment of Truth in Iraq" and a very frequent visitor to Afghanistan. "Our troops are spread as thin as an eggshell in extremely rough territory. Some bases are hours or even days from the nearest paved roads, and those areas typically are filled with countless 'perfect' ambush spots."

Yon, an early critic of the Iraq war and a strong proponent of the troop surge that turned the war around, says he sees the war in Afghanistan as touch and go, and he says helicopters will be vital to American success.

And helicopter technology is the key to avoiding the fate of the Soviet choppers a quarter of a century ago.

The Marine Corps has recently given the UH-1Y -- nicknamed Venom -- the green light to deploy overseas. This utility transport helicopter and its attack chopper brother, the AH-1Z Super Cobra, have been designed to go faster, push harder and protect the troops they transport.

Click here to see the manufacturer's video of the helicopters in action.

Among their hi-tech features:


-- An electro-optic missile warning and laser system to protect the Super Cobra from the shoulder-mounted, surface-to-air Stinger missiles that defeated Soviet helicopters.

-- Infrared flare dispenser systems to confuse passive infrared missile scanners trying to lock onto the Super Cobra.

-- Improved stealth technology to suppress the heat signatures of the engines, and an active infrared jamming system. Even the aircraft paint is designed to be low IR-reflective.

-- "Smart" sensors scanning across several spectrums to identify trouble from a farther distance.

And the trouble is out there; it is estimated that there still are 2,000 Stinger missiles in Afghanistan. The portable, 35-pound shoulder-held Stinger quickly became the Afghan guerrilla's solution to a helicopter problem when the Soviets invaded. The simply designed Stinger could take a chopper out of the sky, and even a child could learn how fire it within minutes. More than two decades later, parts of old Soviet helicopters brought down by the Stingers remain scattered throughout the Afghan countryside.

While military authorities are reluctant to comment on enemy weaponry, the pro-American Afghan government has instituted a buyback program for some of the Stingers still in the country.

But flying objects are not the only threat in an environment where temperatures vary from below zero in high altitudes, to extreme heat in the dusty, blistering desert. "All rotary craft have to consider the [4 H's] -- heat, humidity, height, heavy (how much load)," Maj. Eric Dent, a Marine Corps spokesman, said from the Pentagon.

Both the Super Cobra and the utility helicopters have switched from a two-blade to a four-blade rotary. The new hinge-less and bearing-less rotor system has 75 percent fewer parts than the older four-bladed articulated systems. A special composite gives the blades a higher ballistic survivability, and each blade is electroformed and capped with nickel to preserve against sand and dust.

The four-blade system provides increased speed, power and maneuverability -- and a very important reduction in vibration. This feat in engineering will give the Super Cobra greater maneuverability throughout Afghanistan's maze of mountains.

Besides the whirling blades, the Super Cobra attack helicopter and the UH-1Y utility helicopter look nothing alike. But the choppers have 84 percent "inter-operability" to facilitate repairs and make parts exchangeable, which is crucial in a war zone when waiting for spare parts can waste crucial time. Also, helicopter repair crews can be trained more quickly to work on both platforms.

Despite powerful 20 mm turret guns, Sidewinder and Hellfire laser designated "fire and forget" missiles, engineers still had to consider the "worse case scenario". If either aircraft goes down, the fuel cells have a built-in fire suppression system, and the bullet-resistant tanks can seal internally in the event of a crash landing.

With Marines mobilizing to head back into Afghanistan, it's not entirely clear when the new choppers will arrive in theater, but "if there is a requirement in the fall ... we would be in a position to deploy them then, if required." Dent emphasized.

With Afghanistan at a crucial stage, every technological advantage will make a major difference, but some facts still remain.

"We need more helicopters in Afghanistan." Yon warned.
Posted by: GolfBravoUSMC || 03/10/2009 10:45 || Comments || Link || E-Mail|| [6467 views] Top|| File under: Taliban
Bangladesh
BDR subedar hangs himself
A naik subedar of Bangladesh Rifles (BDR) allegedly committed suicide by hanging himself in a bathroom of BDR headquarters in Pilkhana yesterday morning. Police said Mozammel Haq, 45, hanged himself with a napkin (gamchha) from the ventilator of the bathroom on 4th floor of the BDR 44 Battalion building.


Guilty conscience? Or he not only knew where the bodies were buried but who buried them?


Sub-Inspector of Lalbagh Police Station Delwar said on information they rushed in and recovered the hanging body of Mozammel from the headquarters.
"Yo, Mr. Sub-Inspector Sahib! There's a body hanging in the 4th floor toiders!":
"Outta my way!"
Mozammel's brothers-in-law Abdul Kader and Abdur Razzaq told The Daily Star that he came to Dhaka around two moths ago to take part in the parade on the occasion of the BDR Week from BDR 36 battalion of Dinajpur sadar.
"Wow! That's some shiny sandals!"
"Yeah, I'm here for the parade!"
"Mozammel was present inside Pilkhana headquarters during the mutiny. He surrendered and did not flee the headquarters," said Abdul Kader adding "After the mutiny, we have talked to him several times over phone and his wife Lovely Begum also talked to him three days ago."
"I miss you, honey!"
"I miss you, too, Snookums!"
"I've got something special for you when you come home!"
"Rrrrrrow!"
"We do not think that he could commit suicide," he said


"Not with what Lovely had waiting for him! She used to work in the circus, y'know!"


and added, "During our conversation, we could not get any hint of his suicidal intentions."


"She was an acrobat!"


Mozammel was the father of a 10-year-old son, Naim, and daughter Mousumi who passed the SSC examinations last year. The body was sent to Mitford Hospital morgue for autopsy. Morgue sources said there was no mark of injuries on the body. Earlier, magistrate Aminur Rahman prepared the inquest (Surathal) report of the body.

Meanwhile, CID ASP Abdul Kahar Akond, who is also the investigation officer of the Pilkhana carnage, said "Local police will carry out investigation and if needed, CID will take up the mater."
Posted by: Fred || 03/10/2009 00:00 || Comments || Link || E-Mail|| [6470 views] Top|| File under:
China-Japan-Koreas
Stand-off shows Chinese navy's secret tactics
"In the annals of great naval battles, the contretemps may not rank alongside Trafalgar or Jutland. But it must be a contender for this year's award for naked aggression."

However, there are no reports of shrinkage. Possibly there was little to start with.


Posted by: BrerRabbit || 03/10/2009 05:33 || Comments || Link || E-Mail|| [6466 views] Top|| File under:
North Korea says on full combat readiness
YEONPYEONG, South Korea - North Korea on Monday said it had put its armed forces on full combat readiness in response to the start of annual military exercises by U.S. and South Korean troops, raising tension on the divided peninsula. In a statement read on state television, a fierce-voiced military official also warned that any attempt to shoot down the long-range missile the reclusive state plans to launch soon would be seen as an act of war.

Pyongyang routinely accuses the United States and South Korea of aggressive intentions with the exercises, but the rhetoric this time has been more strident.


They're trying to push Bambi to see just how far backwards he'll bend.

It called the drills a provocation that would only occur "on the eve of a war," and threatened to cut off its hotline with the South's military--the one telephone link between the two armies who are massed either side of the border that has divided them for more than half a century.

U.S. Marines will conduct live-fire drills north of Seoul and within an hour's drive from the border. A U.S. aircraft carrier will take part in the exercises, the U.S. military said.
Posted by: Steve White || 03/10/2009 00:00 || Comments || Link || E-Mail|| [6475 views] Top|| File under:
Hundreds halted at DMZ after Norks shut phone lines
SEOUL - More than 700 South Koreans were blocked from travelling to a joint industrial complex in North Korea on Monday after Pyongyang cut its last communication channels with Seoul, officials said. The North said it was switching off military phone lines to the South in protest at a joint US-South Korean military exercise which started Monday.

It ordered its 1.2-million-member military to be fully combat-ready, saying the exercise was aimed at launching a "second Korean War." "As an immediate measure we will enforce a more strict military control and cut off the north-south military communications" during the March 9-20 drill, a military spokesman for the North said. "It is nonsensical to maintain a normal communications channel at a time when the South Korean puppets are getting frantic with the above-said war exercises, levelling guns at fellow countrymen in league with foreign forces."


Former Spook points out that most of this may be sabre-rattling, but that the Nork main military exercises peak in late winter, so we shouldn't assume that the Norks can't possibly pull some stupid stunt.

South Koreans cannot cross the border without approval by North Korea through the military communications lines.

Seoul's unification ministry said 726 people were unable to travel to the Kaesong complex just north of the border. "Our government regrets" the border measure, said ministry spokesman Kim Ho-Nyoun, urging the North to respect inter-Korean accords and stop raising tensions. "Our government urges North Korea to immediately retract its measure and guarantee smooth passage and communications," Kim said.

The unification ministry said the 726 people include those working in the complex as well as civilian groups trying to visit Kaesong for other purposes. It said truck traffic was also halted.

There are now 573 South Koreans staying in Kaesong, and 242 of them were supposed to cross back into South Korea later Monday. The ministry said it was not known yet whether they would be allowed to return as scheduled. "The most important matter now is their safety. The government is taking various steps for their safety," spokesman Kim said.

The Seoul-financed Kaesong estate was opened in 2005 as a symbol of reconciliation, with the North providing cheap labour and Seoul supplying the investment and know-how. At the end of February about 39,000 North Koreans worked at 98 South Korean firms, producing items such as watches, clothes, shoes and kitchenware. The firms truck raw materials over the border to the North, with finished products going the other way for sale in South Korea.
Posted by: Steve White || 03/10/2009 00:00 || Comments || Link || E-Mail|| [6475 views] Top|| File under:
Home Front: WoT
9/11 defendants: 'We are terrorists to the bone'
SAN JUAN, Puerto Rico (AP) — Five men charged with the Sept. 11 attacks say they "are terrorists to the bone" in their most detailed response to U.S. war crimes charges.

The five Guantanamo prisoners seek to justify the attack that killed nearly 3,000 people.

The Associated Press on Tuesday obtained the six-page court filing in which the defendants refer to Sept. 11 as "the great attack on America." The five include self-proclaimed mastermind Khalid Sheik Mohammed. He has acknowledged responsibility in the past.

President Barack Obama suspended their trial in January as his administration evaluates the war crimes trials.
Posted by: tu3031 || 03/10/2009 11:10 || Comments || Link || E-Mail|| [6472 views] Top|| File under:
India-Pakistan
Army has to do something: Musharraf
KARACHI: Former president Gen (retd) Pervez Musharraf on Monday stopped short of urging the military establishment in the country to take matters into its own hands, but warned that when internal and external threats became too acute the army had to do something 'one way or another'.And as if these words were not enough to send alarm bells ringing in the corridors of a besieged government, Musharraf said: 'I am not suggesting that the army chief (Gen Ashfaq Parvez Kayani) do this or that. It is his call.'

He was speaking at a press conference here after returning from India, where he had gone to attend a two-day seminar organised by India Today.

The retired general, who was asked what would be the role of the army in the prevailing political situation, especially in the backdrop of the lawyers' long march, said: "I am not army chief and can't say or know what will be the role of the army.

'If internal threats become too acute and cause a threat to solidarity of Pakistan, then it is the responsibility of the army to do something for solidarity of the country.'

He said Pakistan was passing through a critical phase and the entire world was concerned about its domestic situation. He urged politicians to work for reconciliation and end the political turmoil.

In reply to a question, Musharraf said that any criticism of the Army and the ISI should not be tolerated and appealed to the nation to support the two prime institutions.

The retired general said he would be interested in becoming an effective president if an offer was made. However, he added that until now he had no plans to join politics.

He parried a question about the National Reconciliation Ordinance, only saying that he would respond in detail at an appropriate time.

He said that he had no enmity with anyone. 'Nawaz Sharif is responsible for whatever is happening to him.'

Gen (retd) Pervez Musharraf said that foreign militants, including Central Asians and Arabs, were hiding in the tribal areas.

'I am against US drone attacks on them because it is up to the government to take action against militants hiding in the country,' he added.

He said that during his tenure as president, significant progress on certain issues, including that of Kashmir, had been made, but terror attacks in Mumbai and Lahore had soured the atmosphere.

Musharraf urged the Pakistani and Indian media to persuade their governments to adopt the course of dialogue.

In reply to a question, he said he was satisfied with the security provided to him by the government.
Posted by: john frum || 03/10/2009 18:49 || Comments || Link || E-Mail|| [6484 views] Top|| File under:
India sends elite commandos to protect embassy in Pakistan
NEW DELHI, March 10 (Xinhua) -- Amid rumors of a possible army coup in Pakistan, India has sent commandos to secure its embassy in Islamabad and protect its diplomats posted there, a top official said Tuesday.

"They will perform VIP security duties after assessing the situation there," head of India's elite paramilitary, the Central Industrial Security Force (CISF), N.R. Das told the media.

He said that CISF commandos are in charge of protection of diplomats at the Indian Embassy in Kathmandu and now they will do the same in Pakistan.

The CISF provides security cover to 269 industrial units located all over India.

Industrial Sectors like Atomic Power Plants, Space Installations, Defense Production Units, Mints, Oil Fields and Refineries, Major Ports, Heavy Engineering, Steel Plants, Barrages, Fertilizer units, Airports and Hydro electric and thermal power plants are protected by CISF.

Most of these installations are located in difficult terrains of the country with harsh climatic conditions.
Posted by: john frum || 03/10/2009 18:47 || Comments || Link || E-Mail|| [6494 views] Top|| File under:
Little-known militant behind Lahore attack
A little-known militant Muhammad Aqil has been identified by Pakistani security agencies as the mastermind of the audacious attack on Sri Lankan cricketers in Lahore, but raids across the city to nab him proved futile on Monday as he managed to escape.


"You may call me...Abu X. I'll be here in the shadows.


The security agencies conducted raids at several places after identifying Aqil, who has links to a banned militant group. However, the name of the group was not revealed. Though Aqil, who hails from Kahuta, managed to escape, his accomplice Talat was captured, Geo News channel quoted sources as saying.

Meanwhile, a top Sri Lankan official has said that the needle of suspicion for last Tuesday's attack on the country's cricketers in Lahore was also on the LTTE.

Sri Lankan Foreign Secretary Palitha Kohona said it was possible that the Tamil Tiger rebels were trying to distract the governments attention from the ongoing offensives against the guerrillas.

We have heard that Pakistani authorities are also concerned that an external element may have contributed to the attack on our cricketers in Lahore. We also have this suspicions from the beginning, Kohona said. "We will recall that on the first day of the attack itself certain suggestions were made that the LTTE may have had a hand in it. It would be surprising if they had not been behind this, Kohona told reporters yesterday.

It may be recalled that the LTTE has distanced itself from the attack on the bus carrying the cricketers in Lahore last week.

LTTE spokesman Thileepan in an interview to Australias Special Broadcasting Service (SBS) last week said that the outfit was in no way involved with the attack the island nations cricket team, which cancelled the visit due to returned home subsequently.

And he (Thileepan) said the LTTE rejected speculation that it could be linked to the attack in Pakistan on the Sri Lankan cricket team, the SBS reported.

Talat and Aqil had been living a in flat near the Liberty traffic roundabout, where the Sri Lankan team was attacked on March 3 by a dozen gunmen who ambushed its luxury bus, leaving seven players and an assistant coach injured and eight people dead.

Talat purchased a mobile phone SIM that was used by the terrorists involved in the attack, Geo News reported. Aqil masterminded the attack and was also in-charge of its execution, it added.
Posted by: Fred || 03/10/2009 00:00 || Comments || Link || E-Mail|| [6465 views] Top|| File under: Lashkar e-Taiba
Taliban release five soldiers in Bajaur
Taliban released five paramilitary soldiers abducted seven months ago in Bajaur Agency as five Taliban were killed in fresh clashes with troops, an official said Monday. The Taliban handed over the paramilitaries to tribal elders in Mamoond late on Sunday. "Taliban unconditionally freed the five soldiers who will be handed over to the local administration," a senior local official, Faramosh Khan, told AFP. He said the soldiers had been kidnapped from Loisam in August, when the government launched a massive military operation in Bajaur trying to flush Taliban out of the region. Meanwhile, five Taliban were killed in clashes with paramilitaries and local tribesmen in Nawagai late on Sunday. "Militants attacked a camp of paramilitary soldiers and were repulsed," another local official said. "Backed by local tribesmen, the troops returned the fire, killing five militants," the official added.
Posted by: Fred || 03/10/2009 00:00 || Comments || Link || E-Mail|| [6469 views] Top|| File under: TTP
Pak Talibs murder three US 'spies' in South Wazoo
Taliban shot dead three men, including two brothers, in South Waziristan after filming them confessing to spying for the United States, officials said on Monday. "This is the first time in South Waziristan that Taliban have made confession videos. Earlier, they just used to put notes on the bodies of alleged spies," Allahbagh Khan, a local administration official, told AFP. The bullet-ridden body of local tribesman Tahir Khan was found dumped in a bazaar in Wana, the main town in South Waziristan. "Khan, who was kidnapped 10 days ago, had multiple bullet wounds on his body," a security official told AFP. A DVD found with the body showed Khan confessing to spying and passing on information that led to a series of US missile attacks in the region. A note found on the body said: "All those spying for the US will suffer the same fate," according to the official. Two more bodies of alleged US spies were found an hour later with similar notes and DVDs. One was a brother of Khan and the third man was identified as Shabbir Khan, residents and officials said.
Posted by: Fred || 03/10/2009 00:00 || Comments || Link || E-Mail|| [6469 views] Top|| File under: TTP
Drones fly over North Waziristan
Four drone aircraft were reportedly seen flying over North Waziristan on Monday, according to a private TV channel. The tribesmen fired at the drones, the channel quoted its sources as saying.
Posted by: Fred || 03/10/2009 00:00 || Comments || Link || E-Mail|| [6467 views] Top|| File under: al-Qaeda in Pakistan
Two killed in Quetta firing
Unidentified men on a motorbike killed two Shia Muslims in an apparent sectarian attack in Quetta on Monday, police said.

The victims were shot in their car on Kirani road, on the outskirts of the provincial capital. "Two men from the Shia community were shot dead by unknown gunmen riding a motorbike," a police official said.

No one claimed responsibility for the killings. The attack came a week after five Shias were killed in another drive-by shooting in Quetta.
Posted by: Fred || 03/10/2009 00:00 || Comments || Link || E-Mail|| [6469 views] Top|| File under: TTP
Iraq
Iraqi troops in Mosul dread U.S. pullout
MOSUL, Iraq (AP) -- Grenades lie unattended next to a bazaar in the western part of the city. Garbage bags are searched daily for bombs. At a sprawling sheep market, Iraqi soldiers are careful not to kick over rocks for fear of setting off hidden explosives.

War has ebbed in most parts of Iraq, but not in Mosul, the third-largest city and al-Qaida's last stronghold in the fragile new democracy. And time is running out on the around-the-clock U.S. military patrols of Mosul. U.S. troops must vacate cities by June 30 under an agreement with the Iraqis, and President Barack Obama is ending all American combat operations after August 2010.

The Iraqi security forces are not sure they'll be ready.

"If you don't have the Americans, this is not going to be good," said an Iraqi army captain who gave his name only as Ahmed to protect his family. "I cannot take care of it."

Even so, "some people don't like coalition forces here," Ahmed added as his soldiers joined U.S. troops at the sheep market last week. "Iraqi people will come together, and it will be better."

Yesterday, gunmen opened fire on a checkpoint in the western New Mosul neighborhood, killing two police officers and wounding a civilian.

Explosives are part of the daily cacophony in Mosul; the U.S. Army reported six bombs either found or detonated in the city on Thursday and Friday; one wounded an Iraqi soldier. Iraqi security forces also pose a threat: three U.S. soldiers have been killed in Mosul since November by gunmen wearing Iraqi army or police uniforms.

The problems in Mosul "can put us off track and cause violence to really re-ignite in a greater way," Lt. Gen. Lloyd Austin, the No. 2 U.S. general in Iraq, told reporters yesterday.

But the military's main military focus in Mosul is al-Qaida, where efforts to obliterate the terrorist group and other Sunni militants have failed over the years.
Posted by: GolfBravoUSMC || 03/10/2009 11:01 || Comments || Link || E-Mail|| [6487 views] Top|| File under:
33 dead as Iraq tribal leaders attacked
BAGHDAD (AP) -- A suicide bomber struck Sunni and Shiite tribal leaders touring a market after a reconciliation meeting west of Baghdad on Tuesday, killing 33 people in the second major attack in the capital area in two days.

Despite the ongoing violence, the top U.S. commander in Iraq said he does not believe the Iraqi government will ask Americans to remain in the country past a 2011 deadline set by a security agreement between the two countries.

The bombing -- which left clusters of bodies lying piled near the shabby market stalls lining the road -- was part of a spike of violence that comes as the U.S. military begins to draw down its forces.

The bomber detonated an explosives belt as the tribal leaders were walking through the market in the town of Abu Ghraib, accompanied by security officials and journalists, according to the Iraqi military.

Shakir Fizaa, the mayor of Abu Ghraib, blamed al-Qaida in Iraq. He said the tribal leaders had just left his office along with security officials after a reconciliation meeting and were talking to constituents in the market when the bombing occurred.

He said some people were wounded when police opened fire after the attack.

"This terrorist attack was aimed at stopping reconciliation and the improvement in the security situation," he told The Associated Press. "The criminal attack bears the fingerprints of al-Qaida, but we will not be deterred by the acts of the vicious group against innocent civilians."

Two Iraqi television journalists from the privately owned Baghdadiya station were among those killed in the attack, and a reporter from the state television was wounded.

Nobody claimed responsibility for the attack, but suicide operations are the hallmark of al-Qaida in Iraq. The U.S. military has said the terror network appears to be stepping up its campaign of bombings as it tries to make a comeback after being battered by recent U.S.-Iraqi military campaigns.

A suicide attacker killed 30 people on Sunday near the police academy in east Baghdad.
Posted by: GolfBravoUSMC || 03/10/2009 10:38 || Comments || Link || E-Mail|| [6515 views] Top|| File under: al-Qaeda in Iraq
Iraqi security forces deployed to protect borders with Syria
Aswat al-Iraq: A force from the emergency police was deployed in cooperation with the border guards to foster security in crossing points between Syria and Iraq, the deputy chief of the Anbar police said.


Nobody's said a word about him, but I suspect the current edition is Zarqawi is located just across the border and that the pipeline is opening up again.


"The forces were sent to strengthen the crossing points and to prevent infiltrators from entering Iraq after the Syrian troops withdraw on November 2, 2008, when the U.S. choppers shelled Albu Kamal region in Syria," Brigadier Mohamed Rashied told Aswat al-Iraq news agency. U.S. helicopters on November, 2, 2008 shelled Albu Kamal region on the borders with Iraq, killing eight persons.
Posted by: Fred || 03/10/2009 00:00 || Comments || Link || E-Mail|| [6479 views] Top|| File under: al-Qaeda in Iraq
Iraqi forces track down al-Qaeda gunmen in al-Furat al-Awsat provinces
Aswat al-Iraq: Iraqi security forces started a security operation to hunt down al-Qaeda gunmen in al-Furat al-Awsat provinces, an army source said on Monday. "The forces started a military operation to hunt down al-Qaeda gunmen in al-Furat al-Awsat provinces," the commander of the 8th division of the Iraqi army, General Othman al-Ghanemi, said at a press conference in Hilla. "According to intelligence information, the gunmen are trying to use the political vacuum in these provinces to flare up sectarian riot and implement armed attacks," he explained, noting that so far 7 wanted men have been arrested in al-Askandariya, north of Hilla, 14 in Karbala and 4 in Diwaniya. "The operation is still underway," he also said.

Al-Furat al-Awsat, a geographical area in southern and central Iraq at the Euphrates River Basin, encompasses the provinces of Najaf, Karbala, Diwaniya and Babel and sometimes al-Muthanna.


It's a matter of quantum physics: if you're not looking it includes al-Muthanna, otherwise if doesn't. The place is overflowing with quarks.
Posted by: Fred || 03/10/2009 00:00 || Comments || Link || E-Mail|| [6465 views] Top|| File under: al-Qaeda in Iraq
Sri Lanka
180 rebels killed over weekend
The Sri Lankan military said yesterday its troops had killed at least 180 Tamil Tigers during a weekend of fierce fighting around the rebels' shrinking fiefdom in the northeast of the island.

Army spokesman Udaya Nanayakkara said the Tigers, boxed into an area of less than 50 square kilometres (19 square miles), had launched a series of counter-attacks against advancing troops in the district of Mullaittivu.

Meanwhile, some 2,000 former Tamil Tiger guerrillas joined Sri Lanka's ruling party yesterday, formalising a political alliance, officials said.

The former rebels are followers of former war-lord Colonel Karuna who defected from the separatist Tamil Tigers in 2004 and formed his own political party which went onto win local elections in the island's east last year.

They enrolled with the Sri Lanka Freedom Party (SLFP) at a ceremony at President Mahinda Rajapakse's tightly-guarded residence, officials said.

Following his defection Vinayagamoorthy Muralitharan, better known as Colonel Karuna, helped the Sri Lankan army drive Tigers out of the eastern district of Batticaloa, in one of the biggest military successes of 2007.

The military said it had killed 100 rebels in clashes on Friday and Saturday. yesterday it said it found another 80 bodies from Sunday's fighting.

Army spokesman Nanayakkara called it the bloodiest day for the guerrillas in the latest military campaign aimed at completely defeating them. "We have killed over 150 Tigers on Sunday and that is the biggest loss for them in a single battle," Nanayakkara said adding that troops used special forces, artillery guns and aircraft to pound rebel strong points.

"Security forces also lost a few soldiers... and a few (were) wounded," he said, without giving precise figures for government casualties. He added that a large haul of guns and ammunition were found.

The Sri Lankan government bars most journalists and aid workers from the north of the island, meaning the claims cannot be verified.

On Sunday, the defence ministry announced that the fighting had reached the "final phase" of operations against Tiger rebels, who have been leading a campaign for a separate Tamil state since 1972.

UN Secretary-General Ban Ki-moon last week reiterated his call for a swift halt to the conflict to avoid further civilian casualties after the International Red Cross said in January hundreds had been killed.

Sri Lanka officially estimates that 70,000 civilians remain trapped in the war zone along with around 500 Tiger fighters, but the United Nations says the number of non-combatants could be about 200,000.

The government also insists it is trying to aid civilians and accuses the Tigers of using them as "human shields".

Another 200 civilians crossed the front lines and sought shelter with government forces on Sunday, the defence ministry said, adding that a 17-year-old girl was wounded while trying to escape.

Some 36,000 people have already sought shelter with security forces since January.
Posted by: Fred || 03/10/2009 00:00 || Comments || Link || E-Mail|| [6467 views] Top|| File under:
Who's in the News
45
[untagged]
7
Govt of Pakistan
4
al-Qaeda in Iraq
3
Taliban
3
TTP
2
Lashkar e-Taiba
1
Jemaah Islamiyah
1
al-Qaeda in Pakistan
1
al-Qaeda
Bookmark
E-Mail Me
The Classics
The O Club
Rantburg Store
The Bloids
The Never-ending Story
Thugburg
Gulf War I
The Way We Were
Bio
Merry-Go-Blog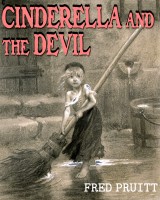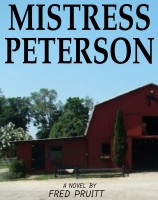 On Sale now!


A multi-volume chronology and reference guide set detailing three years of the Mexican Drug War between 2010 and 2012.

Rantburg.com and borderlandbeat.com correspondent and author Chris Covert presents his first non-fiction work detailing the drug and gang related violence in Mexico.

Chris gives us Mexican press dispatches of drug and gang war violence over three years, presented in a multi volume set intended to chronicle the death, violence and mayhem which has dominated Mexico for six years.
Click here for more information


Meet the Mods
In no particular order...


Steve White
Seafarious
Pappy
lotp
Scooter McGruder
john frum
tu3031
badanov
sherry
ryuge
GolfBravoUSMC
Bright Pebbles
trailing wife
Gloria
Fred
Besoeker
Glenmore
Frank G
3dc
Skidmark
Alaska Paul



Better than the average link...



Rantburg was assembled from recycled algorithms in the United States of America. No trees were destroyed in the production of this weblog. We did hurt some, though. Sorry.
44.192.54.67

Help keep the Burg running! Paypal: