-Lurid Crime Tales-
Bernard Madoff Will Plead Guilty to 11 Charges
Bernard Madoff will plead guilty to 11 charges in his financial fraud case and faces 150 years behind bars if convicted, his attorney said Tuesday.

The former NASDAQ chief is accused of bilking investors out of at least $50 billion in a Ponzi scheme.

Madoff, 70, intends to plead guilty to offenses including money laundering, perjury and securities, mail and wire fraud.

He appeared in court Tuesday in an attempt to clear his lawyer of any potential conflicts of interest. The judge ruled that he could retain the attorney, Ira Sorkin.

During Tuesday's court appearance, Sorkin announced his client's decision to plead guilty at a hearing scheduled for Thursday. Madoff won't be sentenced Thursday, however.

"I think that's a fair expectation," Sorkin told the judge when asked if Madoff would be pleading guilty in two days.

The conflict of interest matter arose because Sorkin once invested $18,860 with Madoff through a retirement account in the early 1990s.

Prosecutors also said Sorkin's parents had invested approximately $900,000 with Madoff to create trust accounts for the attorney's two sons.

They said Sorkin has told the government that he is a trustee of the sons' trust accounts but has never had a beneficial interest in the money.

Prosecutors said a potential conflict of interest could arise because Sorkin's loyalties might become divided between his sons and Madoff.

Hours before the hearing, Madoff was seen leaving his swank New York City apartment building under a large umbrella, even though it wasn't raining.

Madoff, who wears a bulletproof vest, was brought to the courthouse in lower Manhattan early for security reasons, to avoid any confrontations with any investors who might show up for the hearing.

At least 25 investors have indicated they'd like to speak at Thursday's plea hearing.

Madoff was arrested in December in the $50 billion fraud scheme and has been under house arrest.


Posted by: GolfBravoUSMC || 03/10/2009 21:15 || Comments || Link || E-Mail|| [6466 views] Top|| File under:
DUI suspect tells court: Law doesn't apply to him
Everybody take notes...


An Allen Township man accused of driving drunk wore a Coors Light sweatshirt to court today and offered a novel defense. The law doesn't apply to him, Scott A. Witmer said, because he is a "sovereign man."


Coors Light sweatshirt? Nice touch...


"It means I live inside myself," Witmer, 44, told a curious Northampton County Judge Leonard Zito. "I don't live in the state of Pennsylvania."


Really? So I guess the voices in your head are your neighbors?


Witmer was arrested by state police early Aug. 24 after he allegedly drove drunk from his 1309 Adams St. home after troopers responded to a domestic violence call. Police also charged him with several summary offenses and said he did not have insurance for his vehicle, lacked valid license plates, and was driving on a revoked license.


I guess he didn't issue one to himself. And I'd love to see the motto on the plates...


Accompanying Witmer's legal position was a 20-page motion he submitted in December in which he insisted the charges against him were unconstitutional. In the filing, he served notice on the court that to rule otherwise would be a "blatant act of TYRANNY," and akin to "committing acts of treason, usurpation and tyranny."


I may be crazy, but I'm not crazy about jail.


Witmer's claims brought raised eyebrows in the courtroom and concerns from Zito. The judge asked public defender James Connell to represent Witmer in a bail hearing held about an hour later in which he increased bail, causing Witmer to be led out of court in handcuffs.


Wanna slap the bracelets on Sovereign Man, Muldoon?


"I'm alarmed that you may be a danger to yourself or our community," Zito said.


Or your community, on whatever planet that may be today.


Zito ordered Witmer to undergo a psychological examination, which didn't phase the defendant, who said, "I'm not insane" and "I'm not crazy. I've already had five of those done on me in prison," Witmer said of the examinations. "It's no big deal."


Oh I'm sure it's not. But humor us, okay?


Witmer had been free on unsecured bail. Zito set the new amount at $25,000, with $2,500 needed for release.


Free advice, Scott? Next time, wear a suit. And say "yes, sir" and "no, sir".


Connell said Witmer intends to challenge his stop by state police, and will be filing a motion to that effect. Witmer appeared to offer a similar stance during the bail hearing, saying "that's not a true statement" when Zito repeated his earlier claim of sovereignty.


Must've been a revolution in his head.


In court filings, police alleged that an intoxicated Witmer cursed at them and had trouble standing after troopers were called to his home because of an argument with his girlfriend. Police said they told Witmer not to drive as they were leaving. While they were parked doing paperwork, Witmer drove past them, allegedly failing to stop at a stop sign, and many times crossing the center line. He refused a blood alcohol test, police said.


But I'll bet he's the brightest bulb in Sovereign Man Land...
Posted by: tu3031 || 03/10/2009 14:20 || Comments || Link || E-Mail|| [6483 views] Top|| File under:
Maybe it is Baghdad... 508 Chicago School Students Shot In 16 Months
Twenty-five Chicago Public School students have been murdered this year. As shocking as that number is, there is another figure that's very disturbing as well: the number of students who have been shot in a 16-month period is enough to fill an elementary school - 508 students, according to school officials. CBS 2 Chief Correspondent Jay Levine asks why, and what is being done to stop it.

Think about it. By this time tomorrow, odds are at least one Chicago Public School student will have been shot. By this time next week, there'll be seven. It's a staggering, frightening, shameful statistic that judging from the reaction we got, those who could do something aren't anxious to talk about.

"No one really wants to address this but we need to call for a state of emergency," said Pastor Roosevelt Watkins.
Continued on Page 49
Posted by: Clineck Smith6591 || 03/10/2009 01:23 || Comments || Link || E-Mail|| [6469 views] Top|| File under:
Africa Subsaharan
USAID truck caused Tsvangirai crash
When Zimbabwean Prime Minister Morgan Tsvangirai was involved in a car crash last Friday that killed his wife of 31 years and left him hospitalized, more than a few suspected his political rival, President Robert Mugabe, of foul play. A charge Tsvangirai himself denied today.

But ABC News now reports a new twist in the case. The vehicle that sideswiped Tsvangirai's car after hitting a pothole was owned by a contractor working for the U.S. government:

U.S. officials, speaking on the condition of anonymity, said the vehicle was owned by the contractor, but had a USAID insignia on it. The vehicle was purchased by the contractor with U.S. government money, and the driver was hired and paid by a British development agency.

The truck is said to have been on a routine delivery route at the time of the accident. According to officials, USAID has been informed that the truck was impounded and its driver has been detained.

Though it now appears likely to have been just a horrific accident, U.S. and British involvement in this tragedy is embarassing to say the least. I wouldn't be too surprised if it's now Mugabe's allies who start pushing the conspiracy theories.
Posted by: tipper || 03/10/2009 06:24 || Comments || Link || E-Mail|| [6472 views] Top|| File under:
Britain
N. Ireland: Police Officer Killed Patrolling Catholic Neighborhood
The officer was gunned down as he and a colleague investigated suspicious behaviour in the predominantly Catholic area of Lismore Manor in Craigavon, County Armagh. It is believed he was an experienced officer who had been in the force for more than 20 years. The attack is reported to have happened as the officer and a colleague were sitting in a car, responding to a call for help. Sky News' David Bowden said: "Craigavon is a place where there has been gang crime before. This incident may have nothing whatsoever to do with the shootings on Saturday night."

Police in Northern Ireland have been warning of a heightened threat from dissident gunmen for some time.

Meanwhile, a getaway car used by the Real IRA killers of the two soldiers on Saturday could hold clues leading to a major breakthrough. The green Vauxhall Cavalier, found seven miles from the base, may yield forensic evidence after attempts to set the vehicle alight failed. Detectives are also combing CCTV footage of the fatal shooting at the Massereene Barracks in Antrim.

from AP:

Chief Superintendent Derek Williamson, the policeman leading the investigation, revealed new details Monday about Saturday's attack: TV surveillance footage had documented how two masked Real IRA men armed with assault rifles waited in bushes across the road as off-duty, unarmed soldiers walked out of their fort to collect pizzas from two Domino's Pizza couriers. The attackers fired more than 60 bullets in about 30 seconds, closing quickly on foot to fire rounds point-blank at the prone victims. The Real IRA appeared to have tried to set the gunmen's getaway car on fire, to destroy forensic evidence, but failed.

In its statement of responsibility the Real IRA said it deliberately shot the Domino's workers because they were British "collaborators" providing food to the enemy.

Posted by: trailing wife || 03/10/2009 06:02 || Comments || Link || E-Mail|| [6466 views] Top|| File under:
Caucasus/Russia/Central Asia
China Readies Military Space Station for 2010 Launch
China is aggressively accelerating the pace of its manned space program by developing a 17,000 lb. man-tended military space laboratory planned for launch by late 2010. The mission will coincide with a halt in U.S. manned flight with phase-out of the shuttle. The project is being led by the General Armaments Department of the People's Liberation Army, and gives the Chinese two separate station development programs.

Shenzhou 8, the first mission to the outpost in early 2011 will be flown unmanned to test robotic docking systems. Subsequent missions will be manned to utilize the new pressurized module capabilities of the Tiangong outpost. Importantly, China is openly acknowledging that the new Tiangong outpost will involve military space operations and technology development.

Also the fact it has been given a No. 1 numerical designation indicates that China may build more than one such military space laboratory in the coming years.

"The People's Liberation Army's General Armament Department aims to finish systems for the Tiangong-1 mission this year," says an official Chinese government statement on the new project. Work on a ground prototype is nearly finished.

The design, revealed to the Chinese during a nationally televised Chinese New Year broadcast, includes a large module with docking system making up the forward half of the vehicle and a service module section with solar arrays and propellant tanks making up the aft. The concept is similar to manned concepts for Europe's Automated Transfer Vehicle.

While used as a target to build Chinese docking and habitation experience, the vehicle's military mission has some apparent parallels with the U.S. Air Force Manned Orbiting Laboratory (MOL) program cancelled in 1969 before it flew any manned missions. MOL's objectives were primarily reconnaissance and technology development.

While U.S. military astronauts were to be launched in a Gemini spacecraft atop their MOLs, in China's case, the module will operate autonomously and be visited periodically by Chinese astronauts, to perhaps retrieve reconnaissance imagery or other sensor data. At least one unmanned Shenzhou was equipped with a military space intelligence eavesdropping antenna array.

Along with launch of the outpost, China is also beginning mass production of Shenzhou taxi spacecraft, says Zhang Bainan, the chief Shenzhou design manager. All previous Shenzhous have been built as individual custom spacecraft for widely spaced missions. But China is now moving to Shenzhou assembly line production to increase flight rates.

In addition to operational mission objectives the Chinese mission plans will provide a propaganda windfall in China and send a global geopolitical message relative to declining U.S. space leadership.

The Tiangong vehicle's debut in late 2010, and increase in Chinese manned mission flight rates will coincide with the planned termination of the U.S. space shuttle program and a five year hiatus in American manned space launches.

The first manned NASA Orion/Ares manned mission to Earth orbit is not likely until 2015 with manned lunar operations no earlier than 2020.

During that period China can rack up multiple attention getting missions, while Americans launched in the Russian Soyuz will draw meager attention unless they are involved in an emergency.

Along with the Tiangong announcement comes another major revelation -- that China now has two manned space station programs under development.


The new Tiangong series, that can be launched on the same type Long March 2F booster used to carry Soyuz-type Shenzhou manned transports.


And a larger 20-25 ton "Mir class" station that will follow by about 2020 launched on the new oxygen/hydrogen powered Long March 5 boosters.

The Chinese have shown this editor numerous space station models and drawings during six trips to China over the last several years. All of those concepts looked very similar to the Soviet Mir with a core and add-on modules-- nothing like the Tiangong just revealed in China.

The heavier Mir type design, however, is the one being pursued for launch on the new Long March 5, Liu Fang, vice president of China Aerospace Science and Technology Corp. (CASC) told me during a visit to Beijing last April. It will weigh twice as much as the man tended military outpost.

The Tiangong design is designed for short tasks or limited overnight stays in a pressurized shirtsleeve environment, while the heavier Chinese stations planned for several years from now will be for longer term habitation.

In addition to the manned program, the Chinese unmanned program has also reached a major milestone with the Chang'e lunar orbiter. The spacecraft ended its 16 month science mission March 1 when commanded to fire thrusters to begin a 36 min. descent toward lunar impact at 0813 GMT.

The impact point was calculated to be at 1.50 deg. south latitude and 52.36 deg. east longitude. on the opposite side of the Moon from where the descent was begun.

Chang'e-1 began its retrofire maneuver for capture by lunar gravity at 0736 GMT under the command of two ground control stations, one at Qingdao in eastern China and the other at Kashi in northwest China. The spacecraft had been launched from Xichang on board a Long March 3 on October 24, 2007 and used its imaging system to obtain mapping imagery of the entire moon.

It was command deorbited to provide Chinese engineers with experience in calculating and controlling the descent of a spacecraft in lunar orbit. Lunar "masscons", subsurface concentrations of heavy materials, can affect lunar gravity fields and orbital trajectories involved in deorbit. This relates directly to China's follow on plan to land a nuclear powered unmanned lunar rover by 2012-2013 followed by an unmanned sample return mission about 2017.

In 2010-2011, before the rover and sample return missions are flown a Chinese-technology mission may be sent to the Moon to further demonstrate landing technologies. But the Chinese were not clear on whether it would go all the way to the surface. If successful, these missions also could upstage U.S. lunar plans for a time.
Posted by: 3dc || 03/10/2009 15:06 || Comments || Link || E-Mail|| [6486 views] Top|| File under:
China-Japan-Koreas
China says U.S. ship violated international law
BEIJING, China (CNN) -- A U.S. surveillance ship violated Chinese and international laws during patrols more than 100 miles (160 kilometers) off the Chinese coast over the weekend, China's state-run media reported Tuesday.

"China has lodged serious representations with the United States, as the USNS Impeccable conducted activities in China's special economic zone in the South China Sea," said Ma Zhaoxu, a Chinese Foreign Ministry spokesman. "We demand that the United States put an immediate stop to related activities and take effective measures to prevent similar acts from happening."

The response follows the Pentagon's contention Monday that Chinese ships harassed the U.S. vessel on Sunday in the latest of several instances of "increasingly aggressive conduct" in the past week. During the incident, five Chinese vessels "shadowed and aggressively maneuvered in dangerously close proximity to USNS Impeccable, in an apparent coordinated effort to harass the U.S. ocean surveillance ship while it was conducting routine operations in international waters," the Pentagon said in a statement.

Ma said that "the U.S. claims are gravely in contravention of the facts and confuse black and white and they are totally unacceptable to China," although he didn't say what China's version of the events were.

According to the Pentagon, the Chinese crew members aboard the vessels, two of which were within 50 feet, waved Chinese flags and told the U.S. ship to leave the area. "Because the vessels' intentions were not known, Impeccable sprayed its fire hoses at one of the vessels in order to protect itself," the Pentagon's statement said. "The Chinese crew members disrobed to their underwear and continued closing to within 25 feet."

After the Impeccable alerted the Chinese ships "in a friendly manner" that it was seeking a safe path to depart the area, two of the Chinese ships stopped "directly ahead of USNS Impeccable, forcing Impeccable to conduct an emergency 'all stop' in order to avoid collision," the statement said. "They dropped pieces of wood in the water directly in front of Impeccable's path."

A Pentagon spokesman called the incident "one of the most aggressive actions we've seen in some time. We will certainly let Chinese officials know of our displeasure at this reckless and dangerous maneuver." He said the Chinese crew members used poles to try to snag the Impeccable's acoustic equipment in the water.

The U.S. Embassy in Beijing lodged a protest over the weekend with the Chinese government, a State Department spokesman said Monday.

The Impeccable's crew members are primarily civilians, and the ship is not armed, the spokesman said. The 281.5-foot Impeccable is one of six surveillance ships that perform military survey operations, according to the Navy. It is an oceanographic ship that gathers underwater acoustic data, using sonar. It has a maximum speed of 13 knots -- or about 15 mph -- but it travels 3 knots, or 3.5 mph, when towing its array of monitoring equipment. It carries a crew of 20 mariners, five technicians and as many as 20 Navy personnel.

The Chinese ships involved included a navy intelligence collection ship, a Bureau of Maritime Fisheries patrol vessel, a State Oceanographic Administration patrol vessel and two small Chinese-flagged trawlers, the statement said.

The Pentagon cited three previous instances of what it described as harassment, the first of which occurred last Wednesday.
Posted by: tu3031 || 03/10/2009 11:03 || Comments || Link || E-Mail|| [6488 views] Top|| File under:
Europe
UK survivor of WWI trenches given French honor
LONDON – The last British survivor of World War I's grinding trench warfare was made an officer of the French Legion of Honor on Monday. French Ambassador Maurice Gourdault-Montagne awarded 110-year-old Harry Patch the medal at a ceremony in Patch's nursing home in Wells, 120 miles (190 kilometers) west of London, Britain's Ministry of Defense said in a statement. Patch, who served as a machine-gunner in the 1917 Battle of Passchendaele, told Gourdault-Montagne he was proud of the honor.

"Ambassador, I greatly appreciate the way your people respect the memory of those who fell, irrespective of the uniform they wore," he said in a raspy, deliberate voice. "I will wear this medal with great pride and when I eventually rejoin my mates it will be displayed in my regimental museum as a permanent reminder of the kindness of the people of France."

Patch is one of only two surviving British veterans of World War I, according to the Ministry of Defense. The second, 112-year-old Henry Allingham, served as an airman.

Patch had already been made a Knight of the French Legion in 1998, along with more than 300 other veterans of the conflict, in which more than 8 million soldiers perished. An officer of the French Legion of Honor is a higher rank.

Patch was called up for service in the British army in 1916 when he was working as an apprentice plumber. Thrown into the Allied offensive to take the village of Passchendaele, near the Belgian town of Ypres, he was badly wounded and three of his best friends were killed by shrapnel. He was due to return to France when the war ended in 1918. He went home, returned to work as a plumber, and raised a family. He didn't start talking about his war experiences until the 21st century.
Posted by: tu3031 || 03/10/2009 13:07 || Comments || Link || E-Mail|| [6479 views] Top|| File under:
Spain remains opposed to Kosovo independence
MADRID - Spain remains opposed to the independence of Kosovo by "political conviction" and in line with international law, Prime Minister Jose Luis Rodriguez Zapatero said Monday. Zapatero spoke at a joint press conference with Serbian President Boris Tadic, who was on his first state visit to Spain.

Spain is one of the few countries not to have recognized the independence Kosovo declared in 2008, allegedly for fear that it could encourage separatist tendencies in Spanish regions.

Spain gave its backing to Serbia's aspiration to join the European Union, with Zapatero expressing hope that the country with a "European vocation" could present its candidature "within the shortest possible time." The process has been blocked by the Netherlands, which is not satisfied with Serbian cooperation with the international war crimes tribunal on former Yugoslavia (ICTY).

Zapatero said cooperation with the tribunal had improved, as shown by the arrest of former Bosnian-Serb president Radovan Karadzic in July. Tadic saw no contradiction between Spain opposing the independence of Kosovo and having peacekeepers there.


He's double-jointed, ya know ...
Posted by: Steve White || 03/10/2009 00:00 || Comments || Link || E-Mail|| [6470 views] Top|| File under:
Home Front: Politix
Business as usual
rope.
tree.
looter politicians.
some assembly required.
Posted by: mercutio || 03/10/2009 13:23 || Comments || Link || E-Mail|| [6464 views] Top|| File under:
Obama orders review of Bush's signing statements
WASHINGTON -- President Barack Obama on Monday ordered a review of George W. Bush's guidelines for implementing legislation passed by Congress, at the same time saying that he would employ his own version of how he wants the government to follow the law.

In a memo to senior government officials, Obama said they must check with Attorney General Eric Holder before relying on any of Bush's signing statements for guidance. Bush often issued a statement when signing a bill into law, and critics said the statements at times showed government officials how to circumvent the law if Bush disagreed with it on constitutional grounds.

"There is no doubt that the practice of issuing such statements can be abused," Obama wrote. "Constitutional signing statements should not be used to suggest that the president will disregard statutory requirements on the basis of policy disagreements." Obama ordered his administration to work with Congress to let lawmakers know about concerns over legality before legislation gets to the White House for the president's signature. He also pledged that he would use caution and restraint in writing his own signing statements.


Uh-Huh.


Continued on Page 49
Posted by: bgrebel || 03/10/2009 00:00 || Comments || Link || E-Mail|| [6473 views] Top|| File under:
India-Pakistan
Indian police use rats to frighten mice
Police in India's Haryana state believe they have found a novel way to tackle a plague of mice infesting official records and destroying evidence.

They have started using a pair of domesticated white rats to scare the mice away.

Rodents are a huge problem in India, consuming tonnes of grain intended for human consumption every year.

The experiment has now attracted the attention of animal experts, who think it could be a solution to the problem.

Despite all the modern weapons available to them, the police in Haryana had until now failed to combat the population of rodents feeding their way through official documents and other critical evidence.

The situation was particularly bad in the central district of Karnal, where armies of mice have, over the years, destroyed many court records.

"Innumerable rodents have invaded the Moharar Maalkhana [record room] and we have been helpless," said the senior superintendent of Karnal, Arshinder Singh Chawla.

"These rats or mice are voracious eaters and have chewed up vital papers, clothing and even the jute [rough fibre] sacks we normally use to store narcotics, illicit alcohol and weapons confiscated from criminals and crime scenes," he said.

The rodents seem to be especially fond of jute bags laced with the intoxicating flavour of bhukki, or poppy husk - a commonly-used narcotic in Haryana which is seized in large quantities from drug peddlers, said Mr Chawla.

But now, Mr Chawla and his men seem to have found an unlikely solution to their problem in a pair of albino relatives of the pest rodents.

"About a month ago, a man from Ambala [a nearby town] suggested that we use domesticated white rats," the officer said.

Willing to try just about anything, the Karnal police purchased two white rats from a laboratory animals supplier for 200 rupees ($4; £3).

"It is working like magic," he said.

"My men have been releasing them in the Maalkhana every night and the pests have just disappeared.

"And the best part is that our guards don't touch the documents or the poppy husk, we keep them well fed on a diet of fresh milk and roti," said Mr Chawla.

The unusual experiment in the police compound at Karnal has attracted the attention of university animal biologists. Mr Chawla has already had a number of queries from the small animals lab of the Haryana Agriculture University at Hissar.

Rodents are a huge problem in the northern states of Haryana and Punjab, the leading wheat and rice producing areas of India.

Officials say tonnes of food grain are lost to rats and mice every year, while field rats often weaken canal banks by building burrows, leaving farmland and village populations prone to floods.

Operations to remove landmines laid along the Indian-Pakistan border in 2002 became increasingly precarious after it was discovered that rats had moved hundreds of anti-personnel mines from their mapped locations.

The government and private organisations - including India's railways, which transports the majority of the country's grain supplies - spend millions every year trying to control the rat menace.

Mr Chawla said he had no clue why or how his pet white rats were doing the job, but it could be that he has discovered a new way of tackling India's rodent problem.
Posted by: john frum || 03/10/2009 19:05 || Comments || Link || E-Mail|| [6481 views] Top|| File under:
Rehman to claim Rs1 bln damages from Shahbaz
Interior Advisor Rehman Malik Monday said he would claim Rs1 billion damages from PML-N leader Shahbaz Sharif. Rehman Malik said Shahbaz Sharif had tried to damaged the latter's reputation by leveling baseless allegations.
Posted by: Fred || 03/10/2009 00:00 || Comments || Link || E-Mail|| [6466 views] Top|| File under: Govt of Pakistan
Who's in the News
45
[untagged]
7
Govt of Pakistan
4
al-Qaeda in Iraq
3
Taliban
3
TTP
2
Lashkar e-Taiba
1
Jemaah Islamiyah
1
al-Qaeda in Pakistan
1
al-Qaeda
Bookmark
E-Mail Me
The Classics
The O Club
Rantburg Store
The Bloids
The Never-ending Story
Thugburg
Gulf War I
The Way We Were
Bio
Merry-Go-Blog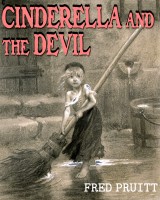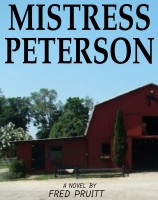 On Sale now!


A multi-volume chronology and reference guide set detailing three years of the Mexican Drug War between 2010 and 2012.

Rantburg.com and borderlandbeat.com correspondent and author Chris Covert presents his first non-fiction work detailing the drug and gang related violence in Mexico.

Chris gives us Mexican press dispatches of drug and gang war violence over three years, presented in a multi volume set intended to chronicle the death, violence and mayhem which has dominated Mexico for six years.
Click here for more information


Meet the Mods
In no particular order...


Steve White
Seafarious
Pappy
lotp
Scooter McGruder
john frum
tu3031
badanov
sherry
ryuge
GolfBravoUSMC
Bright Pebbles
trailing wife
Gloria
Fred
Besoeker
Glenmore
Frank G
3dc
Skidmark
Alaska Paul



Better than the average link...



Rantburg was assembled from recycled algorithms in the United States of America. No trees were destroyed in the production of this weblog. We did hurt some, though. Sorry.
35.172.217.174

Help keep the Burg running! Paypal: