Africa Horn
Sudanese groups vow attacks against ICC prosecutor & Western states
An alliance of Sudanese Islamic jihadists and Darfur Arab militia groups pledged to carry out 250 attacks against countries that are supporting the decisions of the International Criminal Court (ICC). The new development follows a decision by the ICC judges last week to issue an arrest warrant for Sudanese president Omer Hassan Al-Bashir on charges of crimes against humanity and war crimes in Darfur.

The alliance promised "world imperialists and CIA agents in US, UK and France with another September 11 attack". They further deemed ICC prosecutor Luis Moreno-Ocampo, Justice and Equality Movement (JEM) leader Khalil Ibrahim and Sudan Liberation Movement (SLM) chairman Abdel-Wahid Al-Nur as legitimate targets for assassination. Ocampo was described as being vilified while Nur and Ibrahim were labeled as Zionist agents and renegades emphasizing that it was a duty to pursue them and execute God's law against them "wherever they went".

The statement published in the pro-government Akhir-Lahza newspaper was signed by Martyr Abu-Qiseissah Suicide Group, Ansar Al-Sunnah Al-Jihadiyah group, the Group in Search of Martyrdom, the Martyr Ali Abdel-Fattah Brigade and the Darfur Lions Brigade represented by Musa Hilal. Hilal, a Janjaweed leader, was appointed last year as an adviser for the ministry of federal government drawing strong rebuke from Western nations and human right groups. The leader of the Darfurian Arab Mahameed clan has been named by numerous eyewitnesses in Darfur as leading terror campaign against the African tribes in the war ravaged region.

The UN Security Council imposed travel and financial sanctions on Hilal and three other individuals in April 2006. The US president George Bush issued an executive order enforcing similar sanctions on them. The tribal leader denied any wrongdoings and told Human Rights Watch (HRW) in a videotaped interview in 2005, that he only recruited militias on behalf of Sudan's central government.

The US embassy today said it is allowing non-essential staff to leave Sudan citing "uncertain security conditions following the expulsion of NGOs as well as harassment of humanitarian aid workers, employees of non-governmental organizations, and Westerners in general". The US mission said it has introduced "heightened security measures" to protect its personnel. It said the US government has information about "terrorist threats" aimed at American and European interests, noting that recent demonstrations have featured anti-Western rhetoric.

Tensions are running high in Sudan following the arrest warrant as the government sought to rally people around it warning of Western plots against the country.
Posted by: ryuge || 03/11/2009 06:49 || Comments || Link || E-Mail|| [6471 views] Top|| File under: Govt of Sudan
Four Peacekeepers Wounded in Darfur Ambush
Four soldiers from the joint UN-African Union peacekeeping force in Sudan's war-torn Darfur region have been wounded in an ambush, a mission official said on Tuesday.

A vehicle carrying the four soldiers came under fire on Monday evening near El-Geneina, the capital of West Darfur near the Chad border, UNAMID spokesman Kemal Saiki told AFP.

"They opened fire without warning. It could have been fatal," Saiki said. "We have no other information about the origin of the attack, or who was behind it."

The wounded soldiers, whose identities were not disclosed, were evacuatd to to El-Fasher, capital of North Darfur where the UNAMID headquarters is based.

In July, a UNAMID convoy was ambushed in an attack that left seven peacekeepers dead and 22 wounded.

The UNAMID deployment is set to be the world's largest peacekeeping mission but the force is currently at only 60 percent of its mandated strength, with 15,000 of the 26,000 planned troops and police on the ground in Darfur.
Posted by: Fred || 03/11/2009 00:00 || Comments || Link || E-Mail|| [6464 views] Top|| File under: Govt of Sudan
Arabia
Yemen Charges 16 Al Qaeda Suspects With Terrorism
Yemeni prosecutors brought 16 suspected Al Qaeda members to trial Wednesday on terrorism charges that include an attack on the American embassy and killings of foreigners in Yemen.

The men — 14 Yemenis and two Syrians — stood inside a courthouse in the capital San'a as their trial started and heard the charges against them. The hearings were then adjourned.

The prosecution alleged the suspects formed an Al Qaeda cell that masterminded a spate of attacks. The men were arrested on separate occasions between 2007 and 2008.

Some of them are accused of firing a volley of mortars at the U.S. embassy compound in March 2008. The mortars hit an adjacent girls high school instead, killing a Yemeni guard and wounding dozens of schoolgirls.

The charges also include 23 other terrorists acts, such as the Jan. 2008 killing of two female Belgian tourists, attacking a foreigners' residential compound in Hadramout province and clashes with police in which an Al Qaeda militant leader was killed.

Al Qaeda has for years maintained a strong presence in Yemen — an impoverished country on the southwest corner of the Arabian peninsula that is also the ancestral homeland of Osama bin Laden.

In recent years, Yemen has cooperated with the U.S. in fighting terrorism, but its government has struggled to confront Islamic extremists.

Yemen has also seen numerous high-profile, Al Qaeda-linked attacks, including the 2000 bombing of the USS Cole in the Gulf of Aden, which killed 17 American sailors.

A Sept. 2008 attack on the U.S. Embassy involving gunmen and explosives-packed vehicles killed 17 people, including six militants. Al Qaeda later claimed responsibility for that attack.
Posted by: ed || 03/11/2009 20:43 || Comments || Link || E-Mail|| [6477 views] Top|| File under:
India-Pakistan
Tribesmen sign peace deal in Bajaur
(AKI/DAWN) - A major Pakistani tribe straddling the Afghanistan-Pakistan border in the country's restive Bajaur tribal region gave an undertaking to the government to end militancy, refuse shelter to foreign militants and respect state authority.

Mamoond, the largest and most strategically placed tribe in Bajaur, signed a comprehensive 28-point undertaking on Monday to surrender key figures of the Tehrik-i-Taliban Pakistan (TTP) in Bajaur, lay down arms, disband militant groups and stop militant training camps.

According to the second clause of the agreement, an official copy of which has been exclusively made available to Pakistani daily Dawn, TTP senior leadership in Bajaur including the TTP, deputy leader, Maulvi Faqir Muhammad and its chief spokesman Maulvi Said Muhammad alias Maulavi Omar will surrender to the government.

Other TTP office bearers in Bajaur who are required to be surrendered to the government include key militant commander Jan Wali alias Sheena and Commander Aliur Rehman.

The Mamoonds, who had rejected a government's demand to surrender militants and end militancy, decided to switch sides when the capture of two strategic heights by security forces on the night of 23 February turned the tables, forcing the TTP in Bajaur to call a unilateral ceasefire.

'It's the peoples' victory more than a military success', Maj. Gen. Tariq Khan, who led Operation Sherdil (Lion Heart) in Bajaur, told Dawn in an exclusive interview.

Tariq promised to clear the remaining small pocket of Chehar Mang in Bajaur from militants in the next couple of days.

The undertaking was signed by leading tribal elders from Mamoond and the administrator at the regional headquarters of Khar.

The undertaking says that all militants would lay down arms and get themselves registered with their respective tribe to facilitate monitoring and the tribe shall submit a certificate of their good conduct.

All militant groups under any name shall be disbanded, the undertaking says. It also says that no parallel administration shall be formed and the writ of the state shall be respected.

'No foreigners shall be allowed in the area, nor shall any property be sold or rented out to foreigners,' Clause 6 of the undertaking says, referring to possible foreign militants that could infiltrate and fight in Pakistan.

'On evidence of the presence of any foreigner in the area, the tribe will be responsible for their banishment and they will be obliged to take action in this regard and satisfy the government in accordance with the riwaj (local custom)', it adds.

A ten-member committee has been formed that will include two representatives from the government to monitor and implement the undertaking. It says that security forces and government officials will not be targeted and there will not be any restrictions of their movement.

'Any member of all tribes in Bajaur will not indulge in terrorism activities in Pakistan including the tribal areas nor will they facilitate anyone in this regard. They will not allow the use of their territory for any subversive activities nor will they allow anyone to do so.

'Similarly, no local or foreign militant will be allowed to cross the border with Afghanistan.'

There shall be a ban on FM radio station, the cessation of hostility and propaganda against the state and its institutions, and any violation will carry a penalty of Rs1 million, (10,000 euros) it says.

The militants will stop patrolling, not collect any illegal taxes and the tribes will not object to setting up of any new check posts besides the ones already existing.

It also says that all madrassahs or religious schools will be registered with the government and no new seminary will be set up in Bajaur without the government's approval. There will also be a complete ban on the display of heavy weapons and all such heavy weapons will be surrendered to the authorities within thirty days, the undertaking says.

The agreement follows a previous one in Pakistan's North West Frontier Province in February between the militant group Tehrik-i-Nifaz-i-Shariat Mohammadi and the government which introduced Islamic Sharia law in the Swat Valley.
Posted by: Fred || 03/11/2009 00:00 || Comments || Link || E-Mail|| [6460 views] Top|| File under: Govt of Pakistan
Iraq
Iraq bomber kills 33 dignitaries touring market
A suicide bomber blew himself up on Tuesday amid tribal leaders and army officers killing at least 33 people, including two journalists, and injuring 46 others outside the town hall in Abu Ghraib, on Baghdad's western edge, security officials said.


Brought forward from yesterday because it's significant...


Major-General Qassim Moussawi said the attack took place as the dignitaries, including army officers, toured a market in the Abu Ghraib district. Journalists, police and soldiers were among those killed, the source said. A source at Yarmouk hospital, the main hospital in western Baghdad, said it had received the body of a journalist working for al-Baghdadiya, an independent television station. Another journalist with al-Iraqiya state television was wounded, he said.

Today's carnage came after a suicide bomber on a bicycle killed 28 people and injured 56 outside a Baghdad police academy on Sunday, the bloodiest attack in weeks.

While violence has dropped sharply in Iraq since the height of the sectarian and insurgent bloodshed unleashed by the U.S.-led invasion in 2003, insurgents continue to stage regular attacks, especially in the volatile northern city of Mosul. Improved security has encouraged Iraqis to cautiously resume a more normal life in Baghdad, but violence continues there, too.

The United States is planning to reduce its troop force of around 140,000 ahead of a full withdrawal date by the end of 2011, raising questions about whether local security forces will be ready to prevent Iraq sliding back into large-scale bloodshed.
Posted by: Fred || 03/11/2009 00:00 || Comments || Link || E-Mail|| [6481 views] Top|| File under: al-Qaeda in Iraq
Israel-Palestine-Jordan
3 hurt as IAF hits Gaza rocket squad
Three people were wounded Tuesday after the IAF hit a rocket squad in Gaza, Palestinians reported.

The IDF confirmed the air strike saying it was carried out just after the terrorists had fired rockets at southern Israel. The strike took place in northern Gaza, the most frequent launching area for rockets.

Terrorists fired four rockets at Israel on Tuesday, the IDF said. There were no reports of casualties or damage.

Since Israel called off its offensive in Gaza in late January, and Hamas also declared a cease-fire, more than 100 rockets have been fired at Israel, according to the IDF.


Yet the press still refers to it as a 'cease-fire' ...

Israel has routinely retaliated by bombing smuggling tunnels along the Gaza-Egypt border and targeting Hamas weapons stores. Air strikes at terrorists have been less frequent.

Meanwhile, Sderot opened a heavily fortified indoor playground on Tuesday that will give its traumatized children a safe place to play. The converted warehouse is equipped with a half dozen shelters and an emergency broadcast system giving the kids a 15-second warning of incoming rockets.

The protected facility, with a mini-soccer field, video games and a climbing wall, received a warm welcome from residents. "It's an amazing thing. Until now, only the house and school were safe," said Pesah Hajbi, a 43-year-old father of three. But he added, "It's cold comfort. If they don't stop firing, at least there is a safe place to play."

Also Tuesday, Channel 10 TV aired a report about a new method of protecting Sderot buildings, using a spray-on material developed for the Dimona nuclear reactor. The report showed a worker spraying the orange material on the inside of a kindergarten. A test explosion showed a wall badly damaged from the outside but intact inside, because the material absorbed the blow.

The $5 million safe recreation center, funded by the Jewish National Fund-US, is surrounded by anti-shockwave walls, painted in blue, yellow, green and red. Nearly 2,000 square meters in size, it has room for 500 people. It is divided into two areas - one for infants and toddlers and the other for children in elementary and high school. It will also be used by seniors during morning hours and can be converted into a disco at night.

Children in costumes celebrating Purim roamed the complex on Tuesday, playing in a mock shopping mall for dolls, jumping on an inflatable trampoline and playing foosball and air hockey.
Posted by: Fred || 03/11/2009 00:00 || Comments || Link || E-Mail|| [6465 views] Top|| File under: Hamas
Soldier: Two Arabs tried to kidnap me
Beersheba police set up roadblocks Tuesday after an IDF soldier said two Arab men had attempted to force him into a vehicle, stabbing him twice in the process.

According to the soldier's account, a black vehicle pulled up to where he was standing. He said two occupants of the vehicle grabbed him and stabbed him twice in the stomach with an unknown object.

The soldier said the assailants drove away after he had repelled their efforts.

Police said injuries had been identified on the soldier's stomach by paramedics sent out to treat him. Officers were scanning the area in an attempt to track down the suspects.

Posted by: Fred || 03/11/2009 00:00 || Comments || Link || E-Mail|| [6466 views] Top|| File under: Hamas
Galloway makes it to Gaza
After trekking across two continents, seven countries and more than 10,000 kilometers (6,214 miles) a British convoy loaded with aid destined for Gaza reached Egypt's Rafah border Monday following extensive border negotiations with Israel.

109 Viva Palestina trucks laden with medical aid and escorted by 500 people, headed by British MP George Galloway, crossed the Rafah border into Gaza in the final leg of a 24-day journey to reach thousands of destitute and displaced Palestinians in war-torn Gaza just in time for Prophet Mohammed's birthday.



" This is a story of epic proportions, one that speaks of human resolve and sacrifice "

Javid Ali
"This is a story of epic proportions, one that speaks of human resolve and sacrifice," Javid Ali, a 27-year-old electrician and convoy member told AlArabiya.net. "I am proud to be part of this humanitarian convoy and I look forward to meeting my brothers and sisters in Gaza,' he said, adding that he wishes to enter every home in Gaza that has bore the brunt of Israel's assault.

Muhammed Shousha, governor of Sinai, announced Monday morning the convoy's entry through Rafah. "The international convoy Viva Palestina is safely crossing into Gaza according to border regulations of 2005," he said, adding that Egyptian security forces were ensuring the safety of convoy members.

Palestinian families will host convoy members as best as they can, given the post-war circumstances. "We are waiting for them and rejoice in their coming," Adel Sakran, a 35-year old mechanic from Gaza, told AlArabiya.net.

Border saga


" Everything Viva Palestina brought with it crossed into Gaza, but from two different borders according to the 2005 border regulations "

Muhammed Shousha
Lengthy border negotiations between Viva Palestina and Egyptian authorities consumed days leading up to Monday's border crossing. Initially planned for Sunday, passage to Gaza was delayed till the following day to allow the convoy to adjust to border regulations that determine what goes through the Rafah border.

An agreement was reached late Sunday afternoon between the Egyptian authorities and Galloway that medical aid and all 500 convoy members were to go through Rafah, while non-medical aid such as food, toys, and clothes would be emptied from Viva Palestina trucks and repackaged by the Red Crescent to enter Gaza from the Awja border, which Israeli security controls.

Israel requires specific packaging of non-medical supplies so the trucks had to be emptied in Arish and the supplies repackaged in 120 cm. wide wooden boxes and wrapped, Ahmed Orabi, Head of the Red Crescent office in Sinai, told AlArabiya.net. Israeli security officials then scan them on the Israeli side of the Awja border before taking the boxes to Karam Abu Salem border to be delivered to Gaza. "It is a lengthy process but it takes place because of two things: There is no man labor in Awja, so forklifts have to do deliver the aid in boxes mechanically across the border," explained Orabi. "And there is the tedious border regulations to be followed to ensure that no scuffles or troubles ensue after aid crosses into Gaza."

At first, convoy members demanded that they enter together from Rafah to avoid dealing with the Israeli side. They also expressed their dismay over dividing aid across two different borders. "We hoped that all the aid would go through Rafah with all of us," Ali said, adding that all convoy members were upset at the obstacles put up by the Egyptian side after such a long journey.

But Egypt coordinates items passing through its borders with Israel and the Palestinian Authority so negotiations were required, Muhammed Shousha, governor of Sinai, told AlArabiya. "The Egyptian authorities must coordinate with Palestinian Authorities and Israel regarding what passes through the borders. Everything Viva Palestina brought with it crossed into Gaza, but from two different borders according to the 2005 border regulations," Shousha explained.

An anonymous security source in Rafah told AlArabiya.net that despite the delays, Egyptian forces have made exceptions for the convoy in efforts to ensure its success. "Convoy members are frustrated because of the delay, but everyone must realize that if aid materials from the convoy do not cross according to regulations, this would cause further concerns for the convoy once it crosses into Gaza," he said.

" Technically speaking, Egyptian authorities have their hands tied. On the one hand they want to let the convoy go through, but on the other, they cannot open the border for everything "

Muhammed Shousha
The security official added that despite the Rafah border-crossing being designated for medical supplies only, border officials allowed the convoy to bring in a red fire engine, a Bolton generator and a boat. "Technically speaking, Egyptian authorities have their hands tied. On the one hand they want to let the convoy go through, but on the other, they cannot open the border for everything and cause security repercussions," he added.

The convoy members were overjoyed at their long-awaited arrival, especially since it fell on such an important Muslim holiday. "We negotiated and succeeded finally and now we are taking these useful items to the people of Gaza," a convoy member yelled out loud from atop a vehicle as it rolled into Gaza.
Posted by: Fred || 03/11/2009 00:00 || Comments || Link || E-Mail|| [6475 views] Top|| File under: Hamas
Sri Lanka
Bomb near Sri Lanka mosque kills 15
A suspected Tamil Tiger suicide bomber killed 15 people and wounded 20, including Sri Lanka's telecommunications minister, during a parade in south of the Indian Ocean island on Tuesday, officials said.

The blast happened near a mosque in Godapitiya in Matara district, about 160 km (100 miles) south of the capital, Colombo, during a festival to celebrate the birthday of the Prophet Mohammed. About 20 people, including Postal Services Minister Mahinda Wijesekera and Culture Minister Mahinda in the suicide attack, with Wijesekera reportedly fighting for his life in a local hospital.

A defense spokesman blamed the Liberation Tigers of Tamil Eelam (LTTE). "It is a suicide blast so it must be the LTTE," he said.
Posted by: Fred || 03/11/2009 00:00 || Comments || Link || E-Mail|| [6474 views] Top|| File under:
Who's in the News
56
[untagged]
6
Govt of Pakistan
5
Hamas
4
Govt of Sudan
3
Govt of Iran
2
Hezbollah
2
Govt of Syria
2
Global Jihad
1
Lashkar e-Taiba
1
Taliban
1
al-Qaeda in Iraq
1
al-Qaeda
1
Iraqi Baath Party
Bookmark
E-Mail Me
The Classics
The O Club
Rantburg Store
The Bloids
The Never-ending Story
Thugburg
Gulf War I
The Way We Were
Bio
Merry-Go-Blog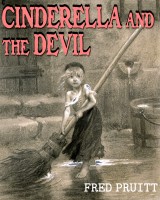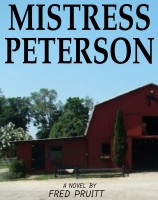 On Sale now!


A multi-volume chronology and reference guide set detailing three years of the Mexican Drug War between 2010 and 2012.

Rantburg.com and borderlandbeat.com correspondent and author Chris Covert presents his first non-fiction work detailing the drug and gang related violence in Mexico.

Chris gives us Mexican press dispatches of drug and gang war violence over three years, presented in a multi volume set intended to chronicle the death, violence and mayhem which has dominated Mexico for six years.
Click here for more information


Meet the Mods
In no particular order...


Steve White
Seafarious
Pappy
lotp
Scooter McGruder
john frum
tu3031
badanov
sherry
ryuge
GolfBravoUSMC
Bright Pebbles
trailing wife
Gloria
Fred
Besoeker
Glenmore
Frank G
3dc
Skidmark
Alaska Paul



Better than the average link...



Rantburg was assembled from recycled algorithms in the United States of America. No trees were destroyed in the production of this weblog. We did hurt some, though. Sorry.
3.235.227.117

Help keep the Burg running! Paypal: