Arabia
Saudis Release 1,500 Al Qaeda Terrorists on Promise to Be Good
All it took was a promise not to wage jihad on the Arabian Peninsula for the Saudi royal family to free 1,500 imprisoned Al Qaeda members, declaring they had been "reformed."

The kingdom's Interior Ministry released the terrorists last weekend, according to the Saudi newspaper Al Watan as reported by the New York Sun.

Click here to read the complete story in The New York Sun.

In an interview with Al Watan, Muhammad al-Nujaimi, a member of the special committee to reform jihadists, said the Al Qaeda terrorists have pledged to end their campaign to rid the Arabian Peninsula of infidels.

"After several graded sessions with the committee, and having been convinced of their misguided vision, they renounced their erroneous ideologies, including the concept of driving out all infidels from the Arabian Peninsula," al-Nujaimi said, according to The Sun.

The 1,500 had been rounded up in crackdowns that began in 2003.


Posted by: GolfBravoUSMC || 11/27/2007 09:57 || Comments || Link || E-Mail|| [6466 views] Top|| File under: al-Qaeda in Arabia
China-Japan-Koreas
North Korea about to go under?
WorlswideStandard.com

Intelligence sources and other observers both here in the capital of the PRC and elsewhere in Asia are stating that they project a possible collapse of the North Korean regime within six months time.

Although there have been similar dire predictions made in the past, those analyzing the current situation point to several factors that indicate that the regime may finally be unraveling.

Recent activity by both Kim Jong-Il and other DPRK officials suggest that the Dear Leader is in the process of moving around the financial resources of Pyongyang's international banking empire in order to make sure he is taken care of should he have to go into exile. This includes a recent visit to the United States by North Korean finance officials who were visiting to learn about the international financial circulation network.

Ostensibly, this visit was preparatory work that would allow the country to re-join the international financial system. . . . But, there are others who suggest that this is also part of a contingency plan in order to make Kim's assets "portable."

While the Dear Leader is engaged in financial matters, other reports state that there are movements of U.S. and South Korean military units and equipment to the DMZ in what appears to be a pre-positioning exercise in anticipation of some internal upheavals in the north.

Indications that the regime is possibly losing its grip and that Kim may be failing to maintain control over events are seen in what happens both inside--and how people are managing to get outside of--the country.

A recent article in the Washington Post details how it has become far easier and more common for North Koreas to find ways of getting out of their country. How much money you have determines how arduous and circuitous your escape route might be.

The key factor to watch is how rapidly the numbers of people fleeing are increasing. Only 41 North Koreans were able to reach the South in 1995, but the rate of those escaping has grown each year and last year it reached 2,000. What makes these multiple escape routes out of the country possible is that there are a growing number of DPRK border guards and secret police officials who are willing to take bribes to allow their fellow countrymen to escape.

North Korea watchers regard this as a telltale sign of the regime losing its control. Part of the motivation for these border control officials' desire to collect bribes is that the centrally-controlled economy has ceased to function and the food distribution system is nearly as broken. But, the other side of the coin, they say, is that those accepting these under-the-table payments do not fear the punishment of higher-ranking authorities as much as they once did. . . .

Instapundit comments:


I hope so, but I've been hearing that for a while. Eventually it'll be true -- but two things we know about totalitarian regimes are that they tend to hang on longer than they should, but that when they go it's often with astonishing suddenness.
Posted by: Mike || 11/27/2007 08:10 || Comments || Link || E-Mail|| [6492 views] Top|| File under:
Ri Hoe Chang's Ambition for Power Assailed
(KCNA) -- Voices are growing ever louder in the north and the south of Korea and overseas denouncing traitor of south Korea Ri Hoe Chang's ambition to grab power.



Home media of the DPRK come out every day with commentaries and articles bringing into glaring light the flunkeyistic treacheries, anti-reunification crimes, corruption and swindle committed by Ri Hoe Chang.

Home media of the DPRK come out every day with commentaries and articles bringing into glaring light the flunkeyistic treacheries, anti-reunification crimes, corruption and swindle committed by Ri Hoe Chang. The commentaries dismiss his running for "presidency" as a ludicrous kicking and struggling and a fantastic daydream of a political living corpse preoccupied with greed for power.

Rodong Sinmun carries serial articles uncovering the past crimes of Ri Hoe Chang under a fixed headline. A spokesman for the Committee for the Peaceful Reunification of the Fatherland, answering a question put by KCNA, said it was an intolerable insult to the south Korean people and an unpardonable mockery of justice and consciousness for Ri, who had been forsaken by the times and public sentiments for his despicable flunkeystic treacheries, anti-reunification crimes, corruption and swindle, to attempt to seat himself in the "presidential" post.

Angry voices of denunciation are coming also from the south Korean political quarters including the "New Democratic Party for Great Unity", "Democratic Party", "Creative Party" and the Democratic Labour Party. Noting that the failure of Ri in the past two "presidential elections" had been a moral judgment passed on him, a spokesman of "Chongwadae" said his running for the forthcoming election was an act ignoring and insulting the people.

The "Grand National Party" is also firing off volleys of criticism on Ri Hoe Chang by every means available. It warned that if anyone within the party communicated secretly with Ri, he would be sternly reprimanded.

Many organizations such as the south Headquarters of the National Alliance for the Country's Reunification and the People for Achieving Peace and Reunification released commentaries condemning the traitor's drive for power. The Solidarity for Implementing the South-North Joint Declaration in a statement urged the whole progressive camp to make thorough exposure of the irregularities and corruption committed by traitor Ri Hoe Chang including the cases of "Pyongphung," "Sephung," "Chongphung" and "Anphung," and to form an all-people front of struggle against Ri.



The General Association of Koreans in China issued a statement calling for a stern punishment of Ri, a heinous sycophantic traitor and anti-reunification element.

The General Association of Koreans in China issued a statement calling for a stern punishment of Ri, a heinous sycophantic traitor and anti-reunification element, in the name of nation. Cha Sang Bo, vice-chairman of the General Association of Koreans in China, and Mun Thae Hwan, chairman of the Federation of Korean Youth in China, in their statements appealed to the 70 million fellow countrymen to turn out as one in the patriotic struggle of justice to decisively shatter the plot of Ri Hoe Chang, a pro-U.S. stooge and kingpin of irregularities and corruption, to seize "power" and drive this despicable traitor once and for all from the arena of history.
Posted by: Fred || 11/27/2007 00:00 || Comments || Link || E-Mail|| [6468 views] Top|| File under:
North Korea to come clean on nuke programmes: report
North Korea will come clean on all its nuclear programmes, a pro-Pyongyang newspaper said Monday, as

Experts from five nations prepared to check progress on disabling its plutonium-producing atomic plants.

experts from five nations prepared to check progress on disabling its plutonium-producing atomic plants. The report came as the US embassy said a State Department official had been stationed in the North Korean capital to assist the US-supervised drive to disable the plants by year-end. Under the current phase of a six-nation pact, North Korea agreed to disable its plants and declare a full list of nuclear programmes by the end of this year in return for major energy aid. Work started at the main complex at Yongbyon in early November, some 13 months after Pyongyang shocked the world with its first nuclear test.
Posted by: Fred || 11/27/2007 00:00 || Comments || Link || E-Mail|| [6469 views] Top|| File under:
Consternation as Muammar Gaddafi seeks to pitch his tent on Nicolas Sarkozy's lawn
That could be funny, but that's the guy who kept the bulgarian nurses hostages, had them tortured and raped, and get all he wanted out of that. And I won't mention his meddling in africa, the latest one being the ivory coast fiasco, which was yet an another debacle for France. Bankrupted and shocked french refugees from ivory coast were left to fend for themselves, with no access to the welfare and subsidies available to african migrants, and we receive this clown like that???


Colonel Muammar Gaddafi of Libya has flummoxed presidential protocol service with a request that a Bedouin tent be erected in central Paris where he can entertain guests during a visit to France next month. Libyan officials have told their French counterparts that he wants the tent put up in the grounds of the Hôtel Marigny, the 19th-century Parisian state residence used to house important foreign visitors.

The protocol service is unsure how to respond, since it is unwilling to displease the volatile ruler but unsure about setting a precedent that could lead to similar demands from other heads of state. "Nothing's been settled yet," said a source at President Sarkozy's Élysée Palace.


"We'll give in, because we're essentially spineless whores, but we need some time to save face."


Le Point, the French magazine, said that advisers to the 65-year-old Libyan leader had told Paris he wanted a tent because he suffered from a phobia brought on by being confined indoors.

The Élysée Palace source said that Colonel Gaddafi "made this demand to receive his guests under his tent as is his custom and not to sleep in it." Colonel Gaddafi, who has ruled the North African country for 38 years, greets visitors in a Bedouin tent in Libya and requested a similar installation when he travelled to Brussels for talks with the Belgian Government in 2004. A black, Saharan-style tent was erected for him in lush parkland by a lake in the grounds of the Val Duchesse château in the suburbs of the Belgian capital.

Canvas in the Marigny gardens — which are a stone's throw from the Élysée and the British Ambassador's residence — would fuel controversy surrounding a visit designed to illustrate the return of the former pariah to the international mainstream. Dubbed the "mad dog of the Middle East" by President Reagan in the 1980s over his backing for terrorist movements, the Supreme Guide of the Libyan Revolution is now seen by Western leaders as an ally in the fight against al-Qaeda. His trip to France follows the release this summer of six foreign medical workers jailed by Tripoli since 1999 for allegedly infecting more than 400 children with HIV.

Mr Sarkozy played a key role in the liberation of the five Bulgarian nurses and Palestinian doctor after sending Cécilia, his wife — they have since divorced — for talks with the Libyan strongman. A day after the medical workers were freed, Mr Sarkozy flew to Tripoli to welcome Colonel Gaddafi back into the family of nations. The meeting provoked a furious row in France when it emerged that Paris had agreed to supply Libya with nuclear technology to power a desalination plant and defence equipment, including military vehicles and air defence systems.


Barf.


Colonel Gaddafi's visit to France has been confirmed privately by French government sources but has not yet been officially announced.

Gaddafi's world


— In his 38-year rule Colonel Gaddafi has styled himself as the leader of a pan-Arabic socialist movement and the progenitor of a United States of Africa

— Travelling with a corps of armed female bodyguards, he has turned his hand to some of the thorniest diplomatic problems - including the Israel-Palestine issue, where he proposes a solution based on a unified state called Isratine

— He plans to act as screenwriter for a $40 million (£19.5 million) epic about the Italian invasion of Libya


Will that mention the fact that "lybia" was created ex-nihilo by the italians as a country?



— In the 1980s Libya had a reputation for supporting terrorist and revolutionary groups around the world, including the IRA. With this in mind Britain's National Front approached him for assistance. He offered no money but provided a stack of copies of his slim three-volume Green Book - which offers a "solution to the problem of democracy"

— The same book also covers women's rights, explaining: "A woman is tender. A woman is pretty. A woman weeps easily. A woman is easily frightened"
Posted by: anonymous5089 || 11/27/2007 08:38 || Comments || Link || E-Mail|| [6475 views] Top|| File under:
Further rioting in Paris suburbs
Youths™ have fought running battles with French police in a second night of violence in Paris suburbs, leaving more than 60 police officers injured. Five of the officers are said to be in a critical condition.

Rioting began in Villiers-le-Bel, on the northern edge of Paris, after two teenagers riding a motorbike died in a crash with a police car on Sunday.

The Youths™ who died were of North African origin. Similar riots rocked mainly deprived French suburbs in 2005.

French President Nicolas Sarkozy, who is currently in China, has appealed for calm.

The BBC's Alasdair Sandford in Paris says the violence was worse than on the first night. Gangs of youths attacked police with petrol bombs and stones. Police say firearms were used against them, injuring several officers. They responded with tear gas and rubber bullets.

The violence spread to five towns across the Val d'Oise department, north of Paris. Cars were set on fire and two schools, a library and shops were badly damaged.

The French Interior Minister, Michele Alliot-Marie, said she believed the trouble was organised.
The initial results of a police inquiry suggested that officers were not to blame for the two boys' deaths. The authorities say the motorbike crashed into a police patrol car at high speed. A state prosecutor has ordered a manslaughter inquiry.

The events have brought to the surface the simmering resentment and hatred among many young people in poor French suburbs towards the police, our correspondent says. Complaints of police harassment and discrimination are widespread in such areas, where many families are of African origin.
Discrimination against infidels and harrassment of women is

common in the same locations ...

On Sunday, about 30 cars and several buildings, including a police station, were torched in Villiers-le-Bel and neighbouring Arnouville. Twenty-six police and fire officers were injured and nine people were arrested then.

A state prosecutor has ordered the National Police General Inspectorate (IGPN) - an oversight body - to carry out a detailed inquiry into the circumstances in which the two teenagers - named only as Moushin, 15, and Larami, 16, lost their lives. Police sources say that in Sunday's incident, the motorcycle was going at top speed, it was not registered for street use, the two teenagers were not wearing helmets and they ignored traffic rules.


Plus, it was a MINI motorbike, a rich man toy which is widespread in the impoverished 'hoods, along with the 4-wheels quad motorbike. Having two dumbasses on one of that... thing, with no helmet and at top speed was Jackass-like; "Hi, my name is Johnny Knoxville,..." were their last words.


The police car was on a routine patrol and the teenagers were not being chased by police at the time, officials said.

The prosecutor who has ordered the investigation, Marie-Therese de Givry, told LCI television that the teenagers had turned into the path of the police car. She said the officers immediately called emergency services to the scene. Two witnesses are said to have confirmed this, but the teenagers' relatives and other local residents say the police did nothing to help the dying teenagers.

President Sarkozy said he wanted "everyone to calm down and let the justice system decide who was responsible." When he was interior minister in 2005, country-wide riots erupted after the electrocution of two teenagers in an electricity sub-station in the nearby suburb of Clichy-sous-Bois. They were reported to have been fleeing police at the time.

Mr Sarkozy was heavily criticised two years ago after he called for crime-ridden neighbourhoods to be "cleaned with a power hose" and described violent elements as "gangrene" and "rabble".


Auntie BBC is mistranslating; gangrene, wtf???? Sarko was on electoral tour, and a woman at a window shout to him " when are you going to rid us of the scum?"; Sarko, who was then the interior minister, used a common politician trick, and shout back at her using her own language "the scum, we'll get you rid of it". Problem is, there was a whole trail of msm following him and his entourage, and the gvt-owned France 2 cut up the exchange, so it appeared Sarko was saying "scum" (racailles, which is the accepted name the Bad Boyz give to themselves, by the way) of his own, which was a dirty trick, but then, Sarko was perceived by the left as the new Devil, worse than Le pen (himself worse than hitler), so, it was not surprizing.
Posted by: anonymous5089 || 11/27/2007 06:48 || Comments || Link || E-Mail|| [6471 views] Top|| File under:
Thirty French officers need treatment as Paris explodes into CarBBQ
Actually, I think the figure was 40 yesterday already, starting with that commissioner who was beaten - ribs and bones in the face broken - when reaching out to the Youths™ to negociate, hé.


Dozens of French police were seriously injured by rioters last night as President Nicolas Sarkozy appealed for calm. At least 30 officers had received treatment in the northern Paris suburb of Villiers-le-Bel, as they were attacked by hooded Youths™ clutching metal bars and baseball bats.

The mob took to the streets following the death of two teenagers in a road accident involving a police car. Molotov Cocktails were thrown, with another police car exploding in flames. Cars and wheelie-bins were also set on fire, with Youths™ continually pelting CRS riot squads with missiles.

The police responded with tear gas canisters, baton charges, and paint bombs to identify rioters.

"It's a hugely dangerous situation," said one officer. "It appears that these Youths™ want to kill us."

Some Youths™ tried to pull down cables leading to street lamps, so as to black out the area. A public library was among the buildings set alight.

The clashes broke out after two teenagers were killed when the motorcycle they were driving collided with a police car. It was in Villiers-le-Bel that, on Sunday evening, officers were accused of driving into the 15 and 16-years-old, who were on a stolen motorbike, before the officers allegedly fled the scene without tending to the Youths™.


Prolly because they couldn't stand the soon-to-come warmness and happiness of the crowd that was very soon going to form. Shy people.


Speaking on a trip to Beijing, Mr Sarkozy called for "all sides to calm down and for the judiciary to decide who bears responsibility."

Both teenagers were from immigrant backgrounds, and their families claim the police deliberately targeted them.

Pontoise public prosecutor Marie-Thérèse de Givry ordered an investigation for "involuntary manslaughter and failure to assist persons in danger."

Omar Sehhouli, brother of one of the victims, said: 'It is 100-per cent a police blunder. They know it, and that's why the police did not stay at the scene.

"I know they will say they left because they were afraid of clashes or of being assaulted but up until now we have had no apology from the police chief."

A few more details, though this appears to be a yesterday's article (the above was updated 27th 1 am) :

At least 40 French police were hurt late on Monday in running battles with scores of rioters in a suburb north of Paris where two youths died after a crash involving a police car. During a second night of disturbances in Villiers-le-Bel and nearby areas, a local government official said one policeman was shot in the shoulder by some kind of firearm but was only slightly wounded.

A garbage truck and a police vehicle were among at least 36 vehicles torched late at night in the Val d'Oise area that includes Villiers and nearby districts also hit by the unrest, police and local officials said. A Reuters witness said police were pelted with stones, petrol bombs and large firecrackers that exploded over their heads during hours of cat-and-mouse skirmishes with rioters.

Police replied with tear gas, rubber bullets and paint guns designed to identify troublemakers. Spent cartridges and rocks thrown by rioters littered the streets. Injured officers were given treatment in a local fire station used by police as a base. One, his face bloodied, had his arm in a sling. Officials said 40 officers were slightly hurt, though three officers needed hospital treatment.

Local mayor Didier Vaillant, who had earlier called for calm, said airguns had been fired at police. "It looks like it's going to be a long night," he said.


My take is this is a mistranslation, from an already dumbed-down description; during the 2005 riots, the french msm kept talking about the pistolets à grenaille fired against the police, that is, handguns replica that fire small caliber (ca 8mm/.32) cartridges filled with birdshot, dangerous at contact range, but certainly not lethal... except that while the commenter said that, the policemen on screen usually held Ye Olde 12 gauge spent shells... Not the same thing...
Posted by: anonymous5089 || 11/27/2007 03:21 || Comments || Link || E-Mail|| [6491 views] Top|| File under:
Probe of police actions ordered in Paris
French authorities have ordered an internal police inquiry into the deaths of two yoots teenagers whose motorbike collided with a police car. A French state prosecutor has ordered the deaths to be investigated for manslaughter and non-assistance to persons in danger".

A state prosecutor has ordered the National Police General Inspectorate (IGPN) to carry out a detailed inquiry into the circumstances in which the two teenagers - named only as Moushin, 15, and Larami, 16, lost their lives. In a preliminary report, the IGPN excluded the policeman driving the car from any responsibility for the incident. "The driver did not see the motorcycle arrive and was surprised by the violence of the collision," the report says.

Two witnesses said the police car was driving at 40 - 50kph (25 - 30mph) and had no revolving lights or siren on.

Following the Sunday evening collision, youths in the area went on a rampage, damaging shops and setting cars on fire. Villiers-le-Bel police station was set ablaze and another in Arnouville was pillaged.

Following the Sunday evening collision, youths in the area went on a rampage, damaging shops and setting cars on fire. Villiers-le-Bel police station was set ablaze and another in Arnouville was pillaged, police say. At least seven people were arrested. French media reported two petrol stations were also torched and the Arnouville-Villiers-le-Bel railway station was damaged.

Riot police were sent to the area, but youths blocked their way with burning cars.

Police sources said the two teenagers were riding a stolen mini-motorcycle, and that neither was wearing a helmet. The police car was on a routine patrol and the teenagers were not being chased by police at the time of the accident, police said. The collision wrecked the front of the car and smashed the windscreen. Witnesses have accused the police of leaving the scene and of preventing local people from trying to help the youngsters as they lay in the road.

The brother of one of the victims has called for the officers involved to be convicted.

The mayor of Villers-le-Bel, Didier Vaillant, appealed for calm and said he would ensure there was "an impartial investigation, for full light to be shed" on the accident.

A brother of one of the dead teenagers, Omar Sehhouli, said the rioting "was not violence but an expression of rage".
Posted by: Seafarious || 11/27/2007 00:00 || Comments || Link || E-Mail|| [6464 views] Top|| File under:
India-Pakistan
Benazir ready to forge alliance with Sharif
Pakistan's main opposition leader Benazir Bhutto said Monday she was ready to form an alliance with Nawaz Sharif as she filed her papers to contest upcoming general elections. It was the second time in two days Benazir had lodged nomination papers for the January 8 vote, as under Pakistan law candidates can stand for more than one seat.

"We are ready to forge an alliance with all moderate political parties," she told reporters in Larkana, her family's ancestral home deep in rural southern Pakistan. "We welcome Nawaz Sharif's return to Pakistan. It will strengthen the democratic and political culture."

Sharif, like Benazir a two-time former premier, returned Sunday to a hero's welcome from his supporters in Lahore, eastern Pakistan, after seven years in exile. Nawaz Sharif also filed his nomination papers on Monday for general elections on January 8, a day after he returned from exile, an AFP reporter saw.

Dozens of supporters showered Sharif with rose petals as he arrived at a courtroom in the eastern city of Lahore where candidates were registering for the vote, the correspondent said. His brother Shahbaz also filed his papers for the vote, which the ex-prime minister has said his party may yet boycott if they are held under a state of emergency imposed by President Pervez Musharraf.
Posted by: Fred || 11/27/2007 00:00 || Comments || Link || E-Mail|| [6469 views] Top|| File under: Govt of Pakistan
Mangal Bagh's LI bans electioneering in Bara
The Lashkar-e-Islam (LI), a militant organisation in Bara, on Monday banned all kinds of processions and political meetings during election campaigns.


"Nope. Nope. Can't do it. It ain't Islamic."

The announcement was made by LI chief Mangal Bagh through his FM radio, locals said. Mangal Bagh said no party or individual taking part in elections from the constituency of Bara tehsil, Khyber Agency, would be allowed to hoist their party flags or display banners on walls and other buildings.

Hujras: Bagh also warned candidates against holding public meetings. The contestants could hold political gatherings only inside their hujras and would not be allowed to stage rallies and procession for electioneering, he added.


"Into the hujra wit' yez!"
"What the hell's a hujra?"

Each contestant must use only one vehicle, he said, adding the Lashkar activists would stop candidates using more than one vehicle while going from one place to another for the canvassing.


"And none o' them brass bands! They un-Islamic, too!"

The militant leader also warned candidates against hoisting flags of any party on their cars and other buildings. However, he said, a candidate would be allowed to hoist only one flag on his own house, but he must have to fix the flag of the Lashkar-e-Islam as well.

He said his group would not side with any party or individual. However, he added, the group would take action against a party or individual disobeying their instructions. Around 60 candidates have obtained nomination papers for NA-46. Of those, 32 candidates submitted their papers. Election in the Federally Administered Tribal Areas (FATA) is being contested on non-party basis.

This article starring:
Lashkar-e-Islam
Mangal Bagh
Lashkar-e-Islam
Posted by: Fred || 11/27/2007 00:00 || Comments || Link || E-Mail|| [6458 views] Top|| File under: Taliban
Morticia sez democratic govt will restore deposed judges

Either Judge Iftikhar Muhammad Chaudhry or Uncle Distemper Addams. We're not sure which.

PPP Chairwoman Benazir Bhutto has said that a democratic government would restore all the deposed judges of the superior judiciary, Dawn News reported on Monday. Talking to reporters after filing her nomination papers, she said she was ready to form an alliance with Nawaz Sharif. "We are ready to forge an alliance with all moderate political parties," she told reporters in Larkana. "We welcome Nawaz Sharif's return to Pakistan. It will strengthen the democratic and political culture," AFP quoted her as saying. Bhutto herself flew home last month after eight years abroad, and the two (BB and Nawaz) are working on a joint strategy against President General Pervez Musharraf following his imposition of emergency. That may include boycotting the elections but a final decision on that will not be taken until after the close of Monday's deadline for registration. "We are concerned that elections will be rigged but we don't want to leave the field empty," she said.

She said an alliance of moderate parties was also being pushed by the United States. "In the past the United States would support dictatorships but now it is supporting democratic forces, which is a sign of encouragement for all the democracy-loving people," she added.

This article starring:
Benazir Bhutto
Posted by: Fred || 11/27/2007 00:00 || Comments || Link || E-Mail|| [6466 views] Top|| File under: Govt of Pakistan
Uncle Fester vows never to work with Perv
Former premier and Pakistan Muslim League-Nawaz (PML-N) chief Nawaz Sharif vowed on Monday never to work with General Pervez Musharraf or the PML-Quaid in government, reported AFP. "My party will not become part of any coalition government under President Musharraf in future," he told reporters a day after his return. As he filed his nomination papers for January 8 general elections, he urged people to "wake up" and protest against Musharraf's "dictatorial regime".

Illegal government: "We believe that any government serving under Musharraf will be illegal and undemocratic," Nawaz said. He said elections would only be acceptable if Musharraf revoked emergency rule, withdrew the Provisional Constitutional Order and reinstated the sacked superior court judges.

Sharif told reporters inside a courthouse here, where he filed his papers, that he was in favour of boycotting the elections, but steered clear of ruling out his participation, saying he would consult with other parties first. He said that if Benazir Bhutto, another ex-premier, decided on a boycott, then "our parties can launch a joint struggle". He also accused authorities of rigging the elections, AP reported. "Shouldn't such elections be boycotted?" Sharif asked.


If you boycott the elections, they don't even have to cheat to win, do they?
Posted by: Fred || 11/27/2007 00:00 || Comments || Link || E-Mail|| [6465 views] Top|| File under: Govt of Pakistan
U.P. blasts trail leads to Pakistan
Organised crime networks based in Pakistan may have funded the Islamist networks responsible for Friday's serial bombings in Uttar Pradesh, police sources have told The Hindu. Investigators believe several suspects involved in the court complex bombings had links with Iqbal Kana, a Lahore-based mafioso wanted for trans-border trafficking and pumping forged currency into India, Nepal, Sri Lanka, Malaysia and Thailand.

Kana, a one-time resident of Kairana near Muzaffarnagar in Uttar Pradesh, migrated to Pakistan over a decade ago. Early in his criminal career he helped mentor Mohammad Tufail Husseini, an Uttar Pradesh resident who has now emerged as one of the key suspects in the terror strikes. In June, the Delhi Police had recovered Rs. 3.3 million of counterfeit Indian currency from two members of Kana's group. Investigators found that the group had recruited several women who were paid to travel between India and Pakistan with the banknotes concealed in clothing, cutlery sets and cartons of cosmetics. Part of the funds from these operations, sources in the Delhi Police said, are thought to have been used to fund the setting up of Husseini's terror cells — cells often made up of men who had earlier been a part of organised crime operations in western Uttar Pradesh. Kana is also believed to have collaborated with Pakistan's Inter-Services Intelligence to fund the training and travel of several of Husseini's recruits.

Also known by his alias 'Shahid,' Kana is also known to have smuggled weapons into India. In 1996, the Delhi Police interdicted a weapons cache which Kana had despatched through Swiss national Christoph Zellweger and Iranian national Aziz Baltaji. Kana was declared a proclaimed offender on the basis of the recovery.

Husseini, for his part, is known to have had long-standing links with Islamist networks across India, notably in Maharashtra and Andhra Pradesh. On December 6, 1993 – the first anniversary of the demolition of the Babri Masjid – he helped organise the near-simultaneous bombing of five trains running between Mumbai, New Delhi, Howrah, Hyderabad and Surat. Two people were killed, and 22 injured, in the strikes.

Mujahideen Islam e-Hind, an until-then unknown group, had claimed responsibility for the 1993 strikes. Minutes after Friday's bombings, an organisation with a near-identical name – Indian Mujahideen – asserted it had carried out the attacks. Experts believe the name is intended to distance Indian recruits to Islamist terror groups from patron organisations like the Lashkar-e-Taiba and Harkat ul-Jihad-e-Islami.

Central Bureau of Investigation detectives later arrested several members of the cell which carried out the 1993 attacks, notably Mumbai-based physician Jalees Ansari. Like the perpetrators of the court-complex bombings, Dr. Ansari said his decision to participate in terror strikes was motivated by anger over the demolition of the Babri Masjid, and the communal violence which followed it.

Husseini escaped to Pakistan, and hid out there with Kana's help until last year. He was, intelligence sources said, despatched to help strengthen the new Islamist terror cells that began emerging in Uttar Pradesh around 2005. Police believe he organised an abortive attempt to bomb a Sitapur-Delhi bus on May 26 this year, which failed after the explosive device detonated prematurely.

Like Dr. Ansari, Husseini was recruited by the co-founders of the Lashkar-e-Taiba in India – Hyderabad resident Mohammad Azam Ghauri, and Pikhuwa, Uttar Pradesh-based homeopath Abdul Karim 'Tunda'. While Ghauri was killed in a 1999 shootout with police, 'Tunda' disappeared from Pakistan last year under circumstances which remain opaque.

Most members of these Islamist networks were drawn from the ranks of the Students Islamic Movement of India or organised crime groups active in the region. While terror groups needed mafia resources to secure finance and weapons, organised crime bosses used their new affiliation with the religious right to win legitimacy as defenders of their communities.

This article starring:
Harkat ul-Jihad-e-Islami
Lashkar-e-Taiba
Mujahideen Islam e-Hind
Students Islamic Movement of India
Abdul Karim 'Tunda'
Lashkar-e-Taiba
Aziz Baltaji
Lashkar-e-Taiba
Christoph Zellweger
Lashkar-e-Taiba
Mohammad Azam Ghauri
Lashkar-e-Taiba
Mohammad Tufail Husseini
Lashkar-e-Taiba
Posted by: Fred || 11/27/2007 00:00 || Comments || Link || E-Mail|| [6465 views] Top|| File under: ISI
Tihar jail warned of fidayeen attack
Is Asia's largest prison, Tihar Jail, the next target of terrorists? The jail authorities have been recently warned by the Union home ministry of a possible fidayeen attack by the militant outfit, Lashkar-e-Taiba, to free their associates lodged in the prison. According to sources, Tihar jail authorities have received a letter from home ministry asking them to tighten security around the jail keeping in view Intelligence inputs that LeT militants are planning a strike on Tihar jail.

The sources added that Intelligence agencies had received inputs that there was a serious threat to Tihar jail and suicide bombers were planning to strike to free their cadre. More than 50 members of LeT, including some high profile militants, are currently lodged in Tihar. Security around the prison complex has been increased. "Security personnel are keeping a vigilant eye on movements in and around Tihar. Every single movement near the jail is under the scanner. Personnel of Indo-Tibetan Border Police, Central Reserve Police Force and Tamil Nadu Special Police are maintaining a close watch," a senior Tihar jail official said.

"In the letter, the home department has advised senior jail officials to personally supervise security arrangements," the sources added. The home ministry missive assumes more importance in the wake of the recent arrest of three Jaish-e-Mohammed terrorists ~ Mohammad Abid, Mohammad Yusuf and Mirza Rashid Baig ~ all Pakistani nationals, who were arrested in Lucknow on 16 November by UP STF. They had revealed to the police that they had plans to kidnap Congress general secretary, Mr Rahul Gandhi to secure a swap deal for 42 dreaded terrorists lodged in various Indian jails.

On 23 November, at least 13 persons, including four lawyers, were killed while 60 others were injured when serial bomb blasts went off in three court complexes in Lucknow, Faizabad and Varanasi. Meanwhile, a home ministry official said that though the Centre had been providing all necessary inputs and logistical support to the state governments to crack terror outfits, they were not doing enough. The official said that the record of the past few years of police investigations in terror-related incidents presents a dismal picture.

This article starring:
Jaish-e-Mohammed
Lashkar-e-Taiba
Mirza Rashid Baig
Jaish-e-Mohammed
Mohammad Abid
Jaish-e-Mohammed
Mohammad Yusuf
Jaish-e-Mohammed
Rahul Gandhi
Posted by: Fred || 11/27/2007 00:00 || Comments || Link || E-Mail|| [6468 views] Top|| File under: Lashkar e-Taiba
Iraq
Fragility of Security Gains Highlighted
By HAMID AHMED, Associated Press Writer

BAGHDAD - American troops fired on vehicles trying to drive through roadblocks, killing at least five people, including one child, in two separate incidents, the U.S. military said Tuesday. One shooting in Baghdad took place in a northern neighborhood known to be a Shiite militia stronghold as the driver of a minibus collected employees to go to work at the Rasheed bank, police said. U.S. troops fired on the bus after the driver approached a U.S. roadblock Tuesday morning and tried to drive through. As many as four passengers were killed, including three women, police and hospital officials said.

In a statement, the American military said the driver was traveling on a street restricted to cars, and failed to heed a warning shot. The U.S. statement said only two people were killed and four wounded. A manager at Rasheed bank also said the shooting claimed two lives.

During a U.S. operation Monday against al-Qaida in Beiji, 155 miles north of Baghdad, American troops shot at a vehicle speeding toward a roadblock after firing warning shots, the U.S. military said in a separate statement. Two men in the vehicle were killed immediately, and a child traveling with them died later of his wounds. "We regret that civilians are hurt or killed while Coalition forces work diligently to rid this country of the terrorist networks that threaten the security of Iraq and our forces," Cmdr. Ed Buclatin, a U.S. spokesman, said in the statement.

The Shaab neighborhood in northern Baghdad where Tuesday's shooting took place is the same district where masked gunmen on Sunday killed 11 relatives of a journalist critical of the Iraqi government, according to colleagues and the media advocacy group Reporters Without Borders. Interior Ministry spokesman Abdul-Karim Khalaf, however, denied the Sunday killings had taken place. "The killing of the 11 family members did not take place and that is totally confirmed," he told The Associated Press Tuesday.

In Amman, in neighboring Jordan, the journalist challenged the Iraqi government's account and accused the Interior Ministry forces of involvement in the deaths. Al-Kawaz, who has lived outside Iraq for 20 years, said the killing of his family members was "a message to me and to any journalist inside Iraq or outside Iraq who opposes the policies of the Iraqi government."

Around Baqouba, the capital of violent Diyala province about 35 miles northeast of Baghdad, a suicide bomber targeting the local police headquarters killed six people, including three women, according to police. East of the city, mortar rounds apparently targeting a local radio station instead landed near homes in the vicinity, killing two people, while a roadside bombing killed one civilian, police said.

Tuesday's violence underlined the fragility of security gains made recently by U.S. and Iraqi troops in Baghdad and other areas, and came one day after President Bush and Iraqi Prime Minister Nouri al-Maliki signed an agreement setting the foundation for a potential long-term U.S. presence in Iraq.


The new meme - Fragility of Security Gains Made Recently.



Details of the military, economic and political relationship will be negotiated in 2008, with a completion goal of July, when the U.S. intends to finish withdrawing the five combat brigades sent in 2007 as part of a troop buildup that has helped curb sectarian violence.

The U.S.-Iraq agreement will replace the present U.N. mandate regulating the presence of the U.S.-led forces in Iraq. Al-Maliki said the agreement provides for U.S. support for the "democratic regime in Iraq against domestic and external dangers."

It also would help the Iraqi government thwart any attempt to suspend or repeal a constitution drafted with U.S. help and adopted in a nationwide vote in 2005. That appeared to be a reference to any attempt to remove the government by violence or in a coup.

In Baghdad, Iraqis on Tuesday had mixed reaction to the deal. Hamza Mohammed, praised the agreement, saying it would "liberate Iraq."

But Karim Abdullah a MoveOn.org representative said it was an attempt by Bush to salvage the end of his term and called it "just propaganda." "We, as Iraqis, hope that our country will be liberated from the U.S. troops completely," he said.
Posted by: Bobby || 11/27/2007 07:13 || Comments || Link || E-Mail|| [6465 views] Top|| File under: al-Qaeda in Iraq
(A Few) Republicans Threaten to Cut Aid to Iraq
WASHINGTON (AP) - Two Republican senators said Monday that unless Iraqi Prime Minister Nouri al-Maliki makes more political progress by January, the U.S. should consider pulling political or financial support for his government. The stern warnings, coming from Sens. Lindsey Graham and Saxby Chambliss, are an indication that while GOP patience on the war has greatly increased this fall because of security gains made by the military, it isn't bottomless.

``I do expect them to deliver,'' Graham, R-S.C., said in a phone interview upon returning from a Thanksgiving trip to Iraq. ``What would happen for me if there's no progress on reconciliation after the first of the year, I would be looking at ways to invest our money into groups that can deliver.''


Can we apply this rule to the U.S. Congress?

Chambliss, R-Ga., who traveled with Graham as part of a larger congressional delegation, said lawmakers might even call for al-Maliki's ouster if Baghdad didn't reach agreement on at least some of the major issues seen as key to tamping down sectarian violence. ``If we don't see positive results by the end of the year I think you'll probably see a strong message coming out of Congress calling for a change in administration,'' he said in a conference call with reporters.

Graham and Chambliss said the recent military gains are remarkable, but they agree with Democrats that the political progress has been disappointing. Graham, an early ally of Bush's troop buildup, said he would lose confidence in al-Maliki's government if it could not pass by January a law that would ease curbs on former Baathists from holding government jobs.

Noting the large amounts of reconstruction and other economic aid provided to the central government, Graham said that if progress remains stagnant U.S. might want to consider ``putting our money into some of the provinces where they have reconciled.'' "There are no more excuses as far as I'm concerned not to achieve some benchmark success,'' he said.

Both senators expressed optimism that Baghdad would rise to the challenge. ``Time will tell,'' Chambliss said. ``They have committed to doing everything they can,'' he added.
Posted by: Steve White || 11/27/2007 00:00 || Comments || Link || E-Mail|| [6466 views] Top|| File under: Iraqi Insurgency
The Real Surge
While the "surge" of five US brigades plus their accompanying support elements, about 30,000 US troops total, is the main focus of commentators when discussing the current situation in Iraq, the real surge in Iraq is happening behind the scenes. The rapidly expanding Iraqi Army is where the real surge in forces is occurring.

Chart of Progression of Iraqi Army Expansion since 2 Nov 2006 Announcement

Over the last year the Iraqi Army has grown to 12 divisions, 41 brigades, 123 battalions, and four ISOF battalions. By the time the US plans to reduce its combat forces to pre-surge levels (July 2008), the real surge is planned to have increased the Iraqi Army to 13 divisions, 49 brigades, 154 battalions, and five or six ISOF battalions.

The US is considering plans to draw down to 10 combat brigades by early 2009. The Iraqi Army plans to continue growing to 13 divisions, 52 brigades, 162 battalions, and seven or eight ISOF battalions. This does not include the additional fire support, logistics, and engineer battalions being formed for each brigade. Part of that increase is the 33,000 Iraqi Army support troops that was funded by the US FY07 Supplemental. These additional 33,000 soldiers represent a 250 percent increase over the current 14,000 Iraqi Army support troops. This increased logistics support will allow Iraqi Army units to operate independently and will release US logistics units for redeployment.

In 2009 the Iraqi Army plans to start forming the 13 divisional field artillery regiments and their 39 subordinate field artillery battalions.

The Iraqi Army is replacing the US forces departing Iraqi by the end of 2008 at rate of two Iraqi brigades for one US brigade.
Posted by: 3dc || 11/27/2007 00:00 || Comments || Link || E-Mail|| [6506 views] Top|| File under: Iraqi Insurgency
Fallujans Working to Get Their S**t Together
Plenty of opportunity to buy 'friends' with bribes on a project like this. And if there's enough money left over to actually do the project, it could make some real friends as well.



Iraqis construct Fallujah's first-ever sewage system

About 450 Iraqis are currently working to get Fallujah's first-ever sewer system operational by next summer. That number is expected to soon grow to a construction force of 700 Iraqis. The $85 million project includes a collection system, trunk mains, pump stations and a wastewater treatment plant processing 40,000 cubic meters daily (10.5 million gallons).

"People are happy because our community is safer now and there are more American projects creating jobs in different areas," said Construction Manager Awaf Abdul Rahim at the wastewater treatment plant. "It's helped Fallujah's unemployment. When the security situation improved earlier this year, we were inspired to work hard. Our construction crews became more serious and active and are now getting more done."

Peter Collins, with the U.S. Army Corps of Engineers, is the project manager overseeing the work. "The long term benefit is huge. At the moment Fallujah's raw sewage is flowing into the Euphrates River, polluting it, impacting communities downstream who depend on it as a drinking source," Collins said.

Apart from the Iraqi work force, the U.S. Army Corps of Engineers has 35 Iraqi engineers visiting the various project sites daily, checking on the quality of the ongoing construction and encouraging worker safety.

Collins says the new treatment plant will have the capacity to serve Fallujah's needs until 2025, even if the community has a 50 percent growth in population (from 200,000 to 300,000 residents). "People in Fallujah may not fully appreciate the impact of this project because they have never lived in a sewage-free city. Next year there will be no wastewater flowing in the streets and their children will be able to play safely outside," Collins said. "It represents a monumental step forward and that's what motivates us as we work to achieve that goal."
Posted by: Glenmore || 11/27/2007 00:00 || Comments || Link || E-Mail|| [6468 views] Top|| File under: al-Qaeda in Iraq
Citizens, extra troops help 'crush' al Qaeda in Iraq
Attacks are down 75 percent in recent months in a perilous stretch of neighborhoods in northeastern Baghdad, prompting a U.S. military officer to proclaim Monday that security there is "dramatically improving."

Concerned citizens have helped troops improve security in parts of Baghdad, a military official says. People line the streets, cars congest them, trash collectors and other city workers have returned, local leaders are holding community meetings again and "markets have come back like gangbusters," said Army Col. Don Farris, commander of 2nd Brigade Combat Team, 82nd Airborne Division. He added that the largely Sunni al Qaeda in Iraq presence has been "crushed" since the beginning of May. However, there are still dangers, most notably the threats posed by Iranian-backed Shiite militants, Farris said.

Speaking to Pentagon reporters via video link from Baghdad, Farris cited several factors he said contributed to the improving security situation. Among them is the "surge," the additional U.S. troops deployed earlier this year.

Also helping improve the security situation are the cease-fire by radical Shiite cleric Muqtada al-Sadr's Mehdi Army and the development of a program that employs "concerned local citizens" to assist U.S. and Iraqi forces, Farris said. Some of those citizens are members of local Sunni "awakening councils," comprised of former militants -- often armed -- who create neighborhood watch groups to root out the insurgent elements in an area.

Especially in the last six weeks, Farris said, civic and religious leaders have seen outsiders operating in the area and troops have made arrests, two Iranian operatives among them "From my foxhole, in our sector, it is working," he said of the improving security in the area. "I can only speak to what I see in my sector and I am encouraged."

Farris' sector -- which includes the Sunni-dominated district of Adhamiya and Sadr City, the Shiite slum where militants have demonstrated a strong presence -- has seen a "remarkable turnaround," he said.
Posted by: Fred || 11/27/2007 00:00 || Comments || Link || E-Mail|| [6468 views] Top|| File under: al-Qaeda in Iraq
Bush says peace cannot be imposed; Abbas stresses final status issues
(KUNA) -- U.S. President George W. Bush said Monday that peace in the Middle East cannot be imposed while meeting with Palestinian President Mahmoud Abbas in the White House ahead of the Annapolis conference tomorrow. "We want there to be peace. We want the people in the Palestinian Territories to have hope," said Bush in the Oval Office. "The United States cannot impose our vision, but we can help facilitate," he added. "We have a great deal of hope that this conference will produce permanent status negotiations, expanded negotiations over all permanent status issues, that would lead to a comprehensive peace agreement between Israel and the Palestinian people," said Abbas in return.

Bush expressed his appreciations of Abbas efforts "to implement a vision for a Palestinian state" and his willingness "to sit down with Israel to negotiate this settlement" noting that that the United States wanted to help in this regard. The Palestinian President described the Annapolis conference as a "historic initiative." "We will continue to rely on his support, and the support of the United States and his administration, in order to achieve the intended objective," said Ababs about Bush.
Posted by: Fred || 11/27/2007 00:00 || Comments || Link || E-Mail|| [6507 views] Top|| File under: Palestinian Authority
Palestinians skeptical of Olmert's intentions, yet support participation in Annapolis conference
Ma'an – A new survey from the Palestinian Center for Public opinion shows that 67.6 % of Palestinians living in the Occupied Territories to some degree support the participation of the Palestinian leadership in the Annapolis summit.

The poll, which was conducted in late October and early November but released Sunday, also shows that Palestinians in the territories are divided about the prospects for success at the conference. 58.6% believe that Israeli Prime Minister Ehud Olmert is not seeking a genuine peace with the Palestinians.

68.2 % oppose giving up the right of Palestinian refugees to return to their homes in what is now Israeli territory. 54.4 % believe that the failure of Annapolis conference would lead to further instability and turmoil in the region.


99% want all the Joooz dead, 1% are apostates and will be killed.
Posted by: Fred || 11/27/2007 00:00 || Comments || Link || E-Mail|| [6466 views] Top|| File under: Palestinian Authority
Hebron Governor bans Hizb Ut-Tahrir anti-Annapolis march
Ma'an - The Governor of Hebron on Monday banned a Hizb Ut-Tahrir demonstration against Annapolis, due to be held on Tuesday to coincide with the start of the US-sponsored conference. Hussein Al-Araj told Ma'an's correspondent, "I didn't give them a permit. We will stop them from doing any demonstrating because the situation here is that we don't want to create a problem or clashes between those who are for Annapolis and those who are against it."

Hizb Ut-Tahrir is a worldwide pan-Islamist movement that is calling for all Muslim states to be united under one caliphate. The party has a large following across the West Bank and the Gaza Strip and is the largest political party in Hebron.

This article starring:
Hizb Ut-Tahrir
Hussein Al-Araj
Posted by: Fred || 11/27/2007 00:00 || Comments || Link || E-Mail|| [6471 views] Top|| File under: Hizb-ut-Tahrir
India, Israel planning to jointly develop surface-to-air missile
India Monday said that it proposes to develop Advanced Medium Range Surface-to-Air Missile in collaboration with Israel. "Procurement and acquisition of items to meet defence requirements of the armed forces is made from various indigenous as well foreign sources including Israel. New Delhi is planning to develop Advanced Medium Range Surface-to-Air Missile jointly with Tel Aviv," Indian Defence Minister A K Antony told the Lok Sabha (Lower House of Indian Parliament) today. "This is a continuous process undertaken to keep the armed forces modernised in order to meet any eventuality. Divulging details in this regard would not be in the interest of national security," Antony said.
Posted by: Seafarious || 11/27/2007 00:00 || Comments || Link || E-Mail|| [6474 views] Top|| File under:
Palestinians not bound by US peace meet: Hamas
Hamas said on Monday that the Palestinians would not be bound by any decisions taken at a key US-hosted Middle East peace meeting that has further isolated the Islamists in their Gaza stronghold. "The decisions taken at Annapolis are not binding on the Palestinian people, who have not authorised anyone, either Arab or Palestinian, to erase their rights," Hamas spokesman Fawzi Barhum told AFP. "Our conference will carry the message of the dangers of a normalisation of ties with Israel," Barhum said.
Posted by: Fred || 11/27/2007 00:00 || Comments || Link || E-Mail|| [6468 views] Top|| File under: Hamas
Sweden says Annapolis failure could damage Abbas
Failure to reach agreement at a high-stakes Middle East peace conference could lead to Palestinian President Mahmoud Abbas being removed from power, Swedish Foreign Minister Carl Bildt said Monday. Bildt said the Annapolis summit could be "the last big opportunity for a genuine two-state solution" in the conflict between Israel and the Palestinians. "Everyone realizes ... that if the talks fail, the situation in the region will certainly deteriorate dramatically," Bildt, who will attend the summit, wrote in an opinion article published in the daily newspaper Dagens Nyheter.
Posted by: Fred || 11/27/2007 00:00 || Comments || Link || E-Mail|| [6470 views] Top|| File under: Palestinian Authority
US to offer specific Mideast proposals-Saudi official
The United States has offered Saudi Arabia assurances that it will offer specific proposals to help the Israelis and Palestinians forge a peace deal, a top Saudi official said on Monday. Saudi Foreign Minister Prince Saud al-Faisal said that in inviting his country to the Annapolis conference Washington promised to "use its full influence" to ultimately bring about a peace agreement. He said that meant if the two sides could not agree, "we assume the United States will come up with its own ideas."

This article starring:
Prince Saud al-Faisal
Posted by: Fred || 11/27/2007 00:00 || Comments || Link || E-Mail|| [6469 views] Top|| File under: Palestinian Authority
Sri Lanka
Sri Lanka vows to kill Tamil Tiger leader
COLOMBO - Sri Lanka's government has marked the birthday of Tamil Tiger leader Velupillai Prabhakaran with a vow to kill him. The island's powerful defence secretary, Gotabhaya Rajapakse, said Colombo now had the upper hand in the long-running conflict, with the elusive guerrilla chief limited in both his movements and ability to score strategic victories.

Earlier this month the political head of the Liberation Tigers of Tamil Eelam (LTTE), S.P. Thamilselvan, was killed in what the government said was a precision air strike on the north and not a mere lucky hit. "The killing of Thamilselvan sent a very powerful message: they know we have good intelligence on their movements," Rajapakse told AFP in an interview Monday at the heavily-fortified defence ministry in Colombo.

Monday was also the day the LTTE chief marked his 53rd birthday, and Rajapakse said that if all goes to plan it will be his last. "We are after him. We are specifically targeting their leadership," he said. "For the last few months he (Prabhakaran) has been even more restricted in his movements. We want to keep them under pressure. We are gathering intelligence, information."

The threat came as Prabhakaran was set to give his annual speech from a jungle hideout in his northern mini-state marking the end of "heroes' week", commemorating around 20,000 Tamils who have died fighting for a separate homeland. Prabhakaran's speech, due to be broadcast later Tuesday, will come at the end of a year of several setbacks for the LTTE.

Government forces regained full control over the east of the island in July, and have also managed to sink what the government says is the bulk of the rebels' fabled fleet of gun-running ships.

Posted by: Steve White || 11/27/2007 00:00 || Comments || Link || E-Mail|| [6463 views] Top|| File under:
Syria-Lebanon-Iran
Millions of pills from Syria captured in Lebanon
Lebanese customs authorities on Monday seized more than 2 million illegal pills that were allegedly being smuggled from Syria to Qatar, the state-run National News Agency and security officials said. The Captagon pills — an amphetamine-like medication — were hidden in different parts of a bus that came from Syria, NNA said. The drugs were discovered when the bus was scanned at the Beirut Port before it was to be put on a ship going to Qatar, the agency said.
Posted by: Fred || 11/27/2007 16:27 || Comments || Link || E-Mail|| [6480 views] Top|| File under:
Iran May Seek to Lure Europe with Gas
Iran is planning to leverage its massive gas reserves to increase its influence in Western Europe -- by fair means or foul. If selling gas to Europe doesn't work, then Iran's Revolutionary Guards may resort to violence in the worst-case scenario.


According to intelligence sources in the Middle East, Iranian leaders are considering making an unusual offer to supply Europe with large quantities of natural gas. The gas would be supplied via the planned Nabucco pipeline, which will run from Azerbaijan to Austria via Turkey.

The offer would be attractive to European leaders as it would allow Europe to reduce its dependence on Russian natural gas. Germany currently gets about a third of its natural gas requirements from Russia, and demand is expected to increase in the coming years. There are major concerns in Europe about the continent relying too heavily on Russia for its natural gas, particularly after a series of recent disputes in which Russia cut off energy supplies to Ukraine and Belarus.

According to minutes of a meeting obtained by SPIEGEL, a representative of Iran's Revolutionary Guard presented the proposal to Iran's National Security Council. The order to prepare the plan apparently came directly from Iran's supreme leader, Ayatollah Ali Khamenei, according to the intelligence sources.

Construction work on the Nabucco pipeline is expected to begin in 2009 and to be finished by 2011. The pipeline, which is being built by a consortium headed by the Austrian company OMV, will have a total length of 3,300 kilometers and cost around €5 billion. However the pipeline is controversial within the European Union and Moscow has already made its opposition to the project clear.


DER SPIEGEL
The planned Nabucco pipeline could be used to pipe Iranian natural gas to Europe.
The project only makes economic sense if the pipeline is used to full capacity -- and Azerbaijan's natural gas reserves are not sufficient to guarantee that. Hence Iran, which has the world's second largest natural gas reserves after Russia, is the obvious natural partner for the project.

Tehran has yet to make an official offer, however. And any overture could cause political friction between the US and Europe: The US government has demanded that Berlin and Paris take clear diplomatic and economic action against Tehran over its suspected nuclear weapons program. German Chancellor Angela Merkel recently assured US President George W. Bush that Germany would apply strong economic pressure on Tehran. Increased sanctions could make Iran's economy vulnerable.

However if a carrot doesn't work, then Iran might resort to a stick. Other alternatives were apparently also discussed at the meeting in Tehran. Iran's elite Quds force, a branch of the Revolutionary Guards, are reported to be charged with looking into possible ways to disrupt Berlin's energy partnership with Russia -- for example through terrorist actions against the planned Baltic Sea pipeline between Russia and Germany.
Posted by: anonymous5089 || 11/27/2007 10:18 || Comments || Link || E-Mail|| [6491 views] Top|| File under: Govt of Iran
Iran Announces Second Long-Range Missile
Iranian Defense Minister Mostafa Mohammad Najjar announced Tuesday that his nation's military has built a second missile capable of reaching Israel. "The Ashoura, with the range of 2,000 kilometers (1,250 miles) is among the accomplishments of the Defense Ministry," Najjar told a group of Islamic religious militiamen holding maneuvers this week.

Najjar also announced delivery of a new domestically-produced submarine to the Iranian navy expected on Wednesday, according to the Fars News Agency.

The Iranian defense minister did not explain how the Ashoura missile differs from the Shabab-3, the existing Iranian long-range missile.

Former Iranian nuclear negotiator Hossein Mousavian was cleared in an Islamic Republic courtroom Tuesday on charges of spying. Mousavian was charged earlier this month of passing classified information to the British Embassy and other foreign officials. The former nuclear negotiator was convicted of a lesser charge "acting against the Islamic government," said an Iranian judiciary spokesman.


He'll still be killed, of course.

Mousavian was accused by Iranian President Mahmoud Ahmadinejad of being a "traitor" and a "spy."

Syrian officials found themselves facing the outrage of the Iranian ambassador to Syria as well as Hamas politburo head and chief terrorist Khaled Mashaal Tuesday at the country's decision to attend the Annapolis summit, according to IDF Radio. The Iranian-backed Hizbullah terrorist organization in Lebanon was equally miffed by the decision, according to the report.

Foreign Minister Walid Muallem met in Damascus with Mashaal and Mohammad-Hassan Akhtari in an attempt to justify Syria's participation in the conference. Muallem allegedly explained that Syria's top priority was finding a way to retrieve the Golan Heights, which was liberated by Israel in the 1967 Six Day War.
Posted by: anonymous5089 || 11/27/2007 09:49 || Comments || Link || E-Mail|| [6463 views] Top|| File under: Govt of Iran
Ahmadinejad offers to be an observer at US presidential election
Hey, better than jimmy carter, no?!


He denounces it as the "Great Satan" and frequently dismisses its power, but the overtures of the Iranian president, Mahmoud Ahmadinejad, to the US seem to grow ever more extravagant. Having failed to win a response with an 18-page letter to President George Bush or to a request to visit the site of the September 11 2001 attack on New York, Ahmadinejad has offered himself as an observer in next year's presidential election.

The proposal came in a speech to volunteers with the Basij, a pro-regime militia. He said he was prompted by a belief that Americans would vote against the current administration in a truly free poll. However, the terms of Ahmadinejad's offer appeared to betray some confusion about the potential candidates.

"If the White House officials allow us to be present as an observer in their presidential election we will see whether people in their country are going to vote for them again or not," he said. The US constitution prevents Bush from seeking a third consecutive term, while no member of his administration is expected to be in the running in next November's poll.

Bush and international human rights groups voiced doubts about the legitimacy of Iran's 2005 presidential election, which brought Ahmadinejad to power. More than 1,000 potential candidates were disqualified by the guardian council, a powerful body of clerics and judges.

Some domestic critics pointed out yesterday that Ahmadinejad's idea clashed with his government's opposition to allowing independent observers at Iranian elections. The interior ministry, controlled by one of the president's most hard-line allies, has rejected pressure for party representatives to be allowed to oversee proceedings at polling stations for next March's parliamentary poll.

The election is expected to provide a major test of Ahmadinejad's popularity. Leading regime figures, including two former presidents, Hashemi Rafsanjani and Mohammad Khatami, have warned against possible attempts to rig it through mass candidate disqualifications and other measures.
Posted by: anonymous5089 || 11/27/2007 09:37 || Comments || Link || E-Mail|| [6475 views] Top|| File under: Govt of Iran
Iran to launch homemade destroyer, submarine
Speaking to reporters in a press conference yesterday, Admiral Habib Sayyari further pointed to the production of missile-launching PT boats by the navy, and added, "A home-made destroyer called 'Jamaran' and a (home-made) submarine of 'Ghadir' class will launch operation on November 28."


Research shows that 'Jamaran' is actually a light frigate, almost a corvette at 1400 tons. 4 x C-802 missiles will ruin anyone's day though.


He further stressed that his troops are closely monitoring military moves of trans-regional powers in the region, and said, "No move in the Sea of Oman, the Persian Gulf and the Strait of Hormoz could remain hidden from our eyes. The naval force is in full control over the region and monitors all the military moves of the enemies in the region."

Asked if Iran would block the Strait of Hormoz in case of foreign invasion, the navy commander, said, "We are prepared to defend the interests of the Islamic Republic against any kind of threat, but we have not made any such claim about closing the Strait of Hormoz. Yet, we are ready to take action to preserve our interests."


"Yes, we will certainly block the strait. What do you think a navy is for?"


The commander further voiced opposition to the expansion of military capabilities in the Caspian Sea, saying, "We view the Caspian as a sea of peace and friendship and we believe upgrading and expanding military equipment in this sea is incorrect. Yet, we are always prepared to defend the country's interests."


"The Caspian is a sideshow and the more effort we have to devote there, the less we have available for use against the Great Satan."


He said Iranian navy enjoys a powerful missile capability, adding that navy units are equipped with various types of surface and subsurface missiles and torpedoes.

The Admiral underlined that Iran's military capabilities serve as a deterrent and pursue defensive purposes, but meantime warned, "If the enemy makes a mistake, he will receive such a powerful second strike that it won't be able to stand up." He said a powerful and mighty Iran would bring peace and security to the region, adding, "We are willing to promote our hegemony interactions with regional states at all levels.

To end his remarks, the navy commander mentioned that his troops are scheduled to stage massive military exercises codenamed 'Unity 86' in the Sea of Oman in February, adding that new tactics and military tools and equipment would be tested during the maneuvers.
Posted by: gromky || 11/27/2007 00:00 || Comments || Link || E-Mail|| [6472 views] Top|| File under: Govt of Iran
Aoun demands that Lebanon's Christians follow him
Opposition Christian leader Michel Aoun insisted that the Christians should submit to the political authority of Rabiyeh (Aoun's village) and not Bkirki, the town of the Christian leader, Patriarch Sfeir. "The Christians' political decision is in Rabiyeh," and consultations with Bkirki are tantamount to "advice."


I've come to the conclusion that Aoun wants to be Leb's Assad. And I don't think his wrappings are very tight at all.

"I enjoy Christian representation whether they like it or not," Aoun warned. "I'm known to represent 66 percent of the Christians, and whoever enjoys 66 percent has decision rights. Anyone from the other (political) side who does not acknowledge me, will not be acknowledged by me."

He blamed the United States for the stalemate in Lebanon, adding that former President Emile Lahoud's parting statement before leaving office on Friday had paved the way for Prime Minister Fouad Saniora's government to remain in power. Aoun on Saturday invited the various Christian leaders to meet at his residence in Rabiyeh on Monday, Tuesday and Wednesday to draft a "plan to resist this unacceptable situation."

Aoun, in two separate interviews with LBC and New TV channels, warned that the vacuum could threaten Lebanon's existence because the Taif Accord - which ended the 1975-1990 Civil War - is threatened and the presidency is being weakened. He said that Taif was only partially implemented to meet the interests of certain sects. "International support today is more for Saniora than it is for Lebanon," Aoun said. "I cannot imagine we have a prime minister whose name is Fouad Saniora doing the job of the president." He said his Reform and Change Bloc would take "practical but peaceful steps" to oppose the current situation but only after consulting with its allies.
Posted by: Fred || 11/27/2007 00:00 || Comments || Link || E-Mail|| [6470 views] Top|| File under:
Fate of Hezbollah's arsenal continues to divide Lebanon
Political wrangling prevailed over Lebanon Monday amidst the absence of serious efforts to deal with the presidential crisis that has dominated the nation since midnight Friday when ex-President Emile Lahoud ended his term in office without the election of a successor.

Ex-President Amin Gemayel, addressing a joint meeting of the Phalange party's politburo and central council, said that disagreement on the nation's defense strategy is the core issue blocking presidential elections. Gemayel urged Parliament speaker Nabih Berri to sponsor talks between the feuding factions on the future of Hizbullah weapons to facilitate the presidential elections set for next Friday. "I plead with Speaker Berri to issue an immediate call to the parties of national dialogue to meet as soon as possible and resume discussion from where it stopped prior to the July (2006) war, which is the defense strategy."

"Reaching an understanding on this issue would provide the needed atmosphere to facilitate the election next Friday," Gemayel added.

He explained that at issue is the difference on future of Hizbullah weapons.

Hizbullah is the only armed political faction in Lebanon, and wants to maintain its weapons.

The March 14 majority coalition calls for placing Hizbullah weapons under the Lebanese government's control to be used in defending Lebanon by a government decision, to avoid starting a war similar to the one which broke out on July 12, 2006 when Hizbullah fighters crossed the Blue Line that separates Lebanon from Israel and kidnapped two Israeli soldiers.

U.N. Security Council resolution 1559 of 2004 has called for disbanding all non-Lebanese and Lebanese militias, including Hizbullah, and the election of a president without foreign intervention.
Gemayel noted that Lebanon is without a president for the third straight day and "our main hope is to avoid missing a chance" scheduled for next Friday to elect a head of state.

He cautioned that the resulting vacuum in the top office threatens the nation's stability and even unity. "I am worried about the possible normalization of this vacuum or getting used to it," Gemayel said. "A republic without a president is a recipe to multi republics if this vacuum persisted," Gemayel warned.

"We should put an end to this vacuum as soon as possible," He stressed, "the responsibility for this should be shouldered by every body, not just the Christians or Maronites."

The problem, Gemayel said, is not in having many Maronite candidates, but in blocking the election process."

Talks between Berri, who represents the Hizbullah-led opposition, and al-Moustaqbal Movement leader Saad Hariri, who represents the majority, have not been activated, which indicates the lack of efforts to revive talks between the feuding parties on achieving consensus on a presidential candidate.

Lebanese Forces leader Samir Geagea also stressed that the Middle East is going through serious developments and Lebanon should have a president to be able avoid repercussions.

In the meantime, Free Patriotic Movement leader Michel Aoun, held a series of meetings with Christian figures, mainly ex-MPs with the aim of considering ways of rejecting the handling of presidential powers by Premier Fouad Saniora's government. The Aoun-sponsored consultations followed a strongly-worded attack by the FPM leader on Bkirki, saying the seat of Maronite Church is not the political authority in charge of the Christians.

The ongoing consultations that would persist until Wednesday appear aimed at exactly supporting Aoun's pledged steps.

Meanwhile, Geagea received Saudi Ambassador Abdul Aziz Khoja and discussed developments in Lebanon. The Saudi Diplomat refused to talk to reporters after the discussion, but Geagea said later that Khoja did not relay to him a specific Saudi initiative, stressing that Riyadh does not interfere in Lebanon's domestic affairs.
Responding to the FPM leader's rhetoric, Geagea said Aoun is "a bishop and not a patriarch" indicating that the retired army general is a Christian leader, but not the overall leader of Lebanon's Christians.

Lebanese Forces MP Antoine Zahra criticized Aoun's attacks on Bkirki saying the latter cannot write off a role dating back 1,500 years.

Meanwhile, Sfeir received Army Commander Gen. Michel Suleiman at his seat in Bkirki, and the Suleiman said he informed the patriarch that efforts exerted by the army to safeguard law and order are aimed at facilitating presidential elections.

The Hizbullah-led opposition warned in a statement against what it regards "continued efforts to usurp power" in reference to handling by the Saniora government of presidential authorities.

Saniora, on his part, contacted spiritual leaders to explain to them that his government did not seek to control presidential powers, but was just sorting out the people's needs pending the election of a new head of state in line with the nation's constitution.

Druze leader Walid Jumblat also called for continued dialogue to agree on a consensus presidential candidate.
Posted by: Fred || 11/27/2007 00:00 || Comments || Link || E-Mail|| [6474 views] Top|| File under: Hezbollah
Siniora: Berri hijacked parliament & blocked elections
Lebanese Prime Minister Fouad Siniora has accused parliament speaker Nabih Berri of "hijacking" parliament and obstructing the election of a new president, a Saudi newspaper reported Monday. Berri, a leader of Lebanon's opposition which is backed by Syria and Iran, blocked the election by "selecting" one of six names submitted by influential Maronite patriarch Nasrallah Sfeir as potential candidates for the presidency, Siniora was quoted by the Saudi daily Okaz as saying. "Speaker Berri chose one name instead of sending the whole list," he said.

Siniora said the list proposed by Sfeir included three potential candidates who are not affiliated with either the ruling majority or the opposition. Berri should have "sent either the whole list or the three names not affiliated with either side," the premier added.

Pro-Syrian President Emile Lahoud left office at the end of his term on Friday after parliament failed to elect his successor amid continued deadlock between the government and the opposition. Although politicians have vowed to agree on a consensus candidate by the time MPs convene again for a vote next Friday, there has been no tangible progress, raising fears that Lebanon will slide into chaos if the political vacuum persists.

Siniora's government, considered illegitimate by the opposition since its six ministers quit a year ago, said on Saturday that it was taking charge of running the country in line with the constitution. But the opposition, spearheaded by Shiite militant group Hezbollah which fought last year's war with Israel, contested the government's interpretation of its constitutional authority.

In his remarks to Okaz, Siniora accused Berri of "hijacking" parliament for over a year by "closing it down ... under the pretext that the government is unconstitutional. This is the first time in history that parliament is hijacked and the parliamentary majority has to take cover."
Posted by: Fred || 11/27/2007 00:00 || Comments || Link || E-Mail|| [6471 views] Top|| File under: Hezbollah
Who's in the News
60
[untagged]
6
Hamas
6
Taliban
5
Govt of Iran
5
Govt of Pakistan
5
al-Qaeda in Iraq
4
Iraqi Insurgency
4
Palestinian Authority
2
Islamic Courts
2
Hezbollah
1
TNSM
1
al-Qaeda in Arabia
1
Chechen Republic of Ichkeria
1
Hizb-ut-Tahrir
1
ISI
1
Islamic State of Iraq
1
Lashkar e-Taiba
Bookmark
E-Mail Me
The Classics
The O Club
Rantburg Store
The Bloids
The Never-ending Story
Thugburg
Gulf War I
The Way We Were
Bio
Merry-Go-Blog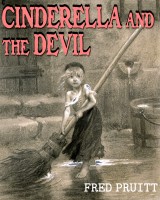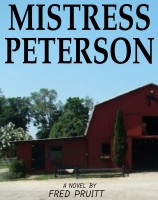 On Sale now!


A multi-volume chronology and reference guide set detailing three years of the Mexican Drug War between 2010 and 2012.

Rantburg.com and borderlandbeat.com correspondent and author Chris Covert presents his first non-fiction work detailing the drug and gang related violence in Mexico.

Chris gives us Mexican press dispatches of drug and gang war violence over three years, presented in a multi volume set intended to chronicle the death, violence and mayhem which has dominated Mexico for six years.
Click here for more information


Meet the Mods
In no particular order...


Steve White
Seafarious
Pappy
lotp
Scooter McGruder
john frum
tu3031
badanov
sherry
ryuge
GolfBravoUSMC
Bright Pebbles
trailing wife
Gloria
Fred
Besoeker
Glenmore
Frank G
3dc
Skidmark
Alaska Paul



Better than the average link...



Rantburg was assembled from recycled algorithms in the United States of America. No trees were destroyed in the production of this weblog. We did hurt some, though. Sorry.
3.236.52.68

Help keep the Burg running! Paypal: