Afghanistan
Top Taleban spokesman arrested
Afghan intelligence agents say they have arrested a leading spokesman for the Taleban near the Pakistan border. Intelligence service spokesman Sayed Ansari named him as Dr Muhammad Hanif, who has been speaking for Afghanistan's former rulers since October 2005. Mr Ansari told the Associated Press the spokesman had been detained on Monday. He did not say where he is being held. Dr Hanif's capture, if confirmed, would be a notable success for the Afghan government as it battles the Taleban.

'Confessed'
Mr Ansari said Dr Hanif had been detained in the border town of Towr Kham in Nangarhar province soon after entering Afghanistan from Pakistan. "We had prior information about his coming to Afghanistan and our security forces arrested him along with two other people" (said) Sayed Ansari, Intelligence service. The spokesman first gave his name as Abdulhaq Haqiq, Mr Ansari said. "But during the investigations we discovered that he is Dr Hanif," he told AP. "He also confessed to it himself."

"Right after we used the PA system to call for Truncheon Team Gamma, he just started babbling. It was uncanny, really."

Dr Hanif has been highly active over the past year, regularly e-mailing news organisations with the Taleban's version of events in the east of the country. A man called Qari Mohammad Yousuf has performed similar functions for the Taleban in the south. The two men were appointed after the capture in Quetta, Pakistan, of former Taleban spokesman Latifullah Hakimi in October 2005. Reuters quoted an unnamed Taleban official who confirmed that Dr Hanif had been caught. "We got this information today after our fighters told us that they tried Hanif's phone number repeatedly but got no response," the official said by telephone. "Our commanders in Nangarhar and sources in the Afghan government confirmed the arrest."
Posted by: Glenmore || 01/16/2007 12:53 || Comments || Link || E-Mail|| [278 views] Top|| File under:
Kabul bombing thwarted as Gates visits
NATO-led troops thwarted a bombing at their base in Kabul on Tuesday after a man with an explosive-laden car attempted to enter inside, an alliance spokeswoman said. The bomber was arrested and NATO ordnance experts destroyed the vehicle outside the base, said the official, who spoke on condition of anonymity because of alliance rules. No further details were available.

Defense Secretary Robert Gates was meeting Tuesday with U.S. commanders and Afghan officials in central Kabul. The site of the foiled bombing in eastern Kabul was several miles away.

In southern Helmand province, Ghulam Nabi Mulakhail, the province's police chief, reported that 13 suspected Taliban militants were killed and 17 others were wounded during a clash with NATO troops on Monday. NATO had reported Monday that one British soldier was killed and several wounded in the clash when its forces attacked a militant base. The alliance had not given an estimate of militant casualties.

Over the past year, the Taliban have launched a record number of attacks, and some 4,000 people, most of them militants, have died in the insurgency-related violence, according to a tally by The Associated Press based on reports from Afghan, NATO and coalition officials.
Posted by: ed || 01/16/2007 08:31 || Comments || Link || E-Mail|| [290 views] Top|| File under:
DOD: 296 Military Deaths in Afghan Area
As of Friday, Jan. 12, 2007, at least 296 members of the U.S. military have died in Afghanistan, Pakistan and Uzbekistan as a result of the U.S. invasion of Afghanistan in late 2001, according to the Defense Department. The Defense Department last updated its figures on Saturday, Jan. 6, 2006.

Of those, the military reports 192 were killed by hostile action.

Outside the Afghan region, the Defense Department reports 56 more members of the U.S. military died in support of Operation Enduring Freedom. Of those, two were the result of hostile action. The military lists these other locations as: Guantanamo Bay Naval Base, Cuba; Djibouti; Eritrea; Jordan; Kenya; Kyrgyzstan; Philippines; Seychelles; Sudan; Tajikistan; Turkey; and Yemen.

There was also one military civilian death and four CIA officer deaths.
Posted by: Anonymoose || 01/16/2007 00:00 || Comments || Link || E-Mail|| [354 views] Top|| File under:
NATO soldier killed, several wounded in southern Afghanistan
KABUL - One NATO-led International Security Assistance Force (ISAF) soldier was killed and several wounded in southern Afghanistan on Monday morning, the military said.

ISAF soldiers were involved in a 'pre-planned operation' against an insurgent base when they were engaged from several insurgent positions, the ISAF said in a statement. The statement said the soldiers called in close air support which targeted the insurgents' positions. The casualties were transported to an ISAF medical facility.

The statement did not identify the nationalities of the dead and wounded soldiers, nor did it say exactly where in southern Afghanistan the firefight took place. The fatality was the second ISAF soldier killed in Afghanistan this year.
Posted by: Steve White || 01/16/2007 00:00 || Comments || Link || E-Mail|| [276 views] Top|| File under:
Africa Horn
Kenyan police arrest top Somali Islamic militant
Kenyan police arrested a top leader in Somalia's Islamic militant movement on Monday, a Kenyan security official said. The leader, whose exact identity was not completely clear, was arrested at midmorning at a refugee camp near the Kenyan border with Somalia, the official said, quoting from a police report. The official spoke on condition of anonymity because of the sensitivity of the matter.
Posted by: Fred || 01/16/2007 00:00 || Comments || Link || E-Mail|| [274 views] Top|| File under:
Somalia-Ethiopia forces hunting suspects in Mogadishu
(SomaliNet) The allied forces of Somalia and Ethiopia have come under attack by unidentified assailants overnight in northwest of the Somalia capital Mogadishu causing unverified casualties at the scene. It is part of insurgent attacks against the presence of the Ethiopian forces backing up the transitional government.

Unknown militiamen ambushed a convoys of the combined forces passing on the main industry road of Yaqshid district in northwest of the capital. The attackers threw a rocket propelled grenade (RPG) at the convoys crushing one of them and then followed by heavy gunfire responded by the attacked forces. Unconfirmed reports say that four of the combined forces have been killed in the attack. This is the deadliest attack on the Ethiopian backed interim government troops since they won to oust the Islamic Courts late last year.

Heavy explosions and gunshots could be heard in the capital killing number of civilians, according to the medical officers in the hospitals of Mogadishu. A large number of Somalia-Ethiopian forces with tanks have sealed off the road between Aymiska environ and SOS hospital area in northwest of the capital searching for weapons and suspects of the last night's attack. There are no cars in and out of the area as people were told to restrict movements. Several people were arrested for the attack and are now being questioned, local official said. The Somalia interim government officials gave no comments on the latest attack.

Elsewhere, unidentified gunmen riding with pick up truck have attacked a police station in Huriwa district, north of the capital overnight killing one police officer and took three rifles from the station, local residents said. The attacks came as the Ethiopian and Somalia government began searching for weapons in specified locations in the capital seizing large quantity of arms including heavy and light guns, RPG's and explosive devices.

Meanwhile, sources close to presidential palace in Mogadishu say that Somalia president Abdulahi Yusuf Ahmed is due to depart for Baidoa city, the temporary seat of the transitional federal institutions. President Yusuf is expected to reach Baidoa tomorrow for lobbying against the parliament speaker Sharif Hassan Sheik Aden.
Posted by: Fred || 01/16/2007 00:00 || Comments || Link || E-Mail|| [370 views] Top|| File under:
Arabia
Kuwait jails three Arabs for plotting attacks on US troops
Kuwait's criminal court jailed three stateless Arabs for 10 years Monday after convicting them of manufacturing explosives and plotting attacks on US troops in the oil-rich emirate. Security forces had detained the three last May after finding homemade explosives and materials used to make them.

Prosecutors charged Hmoud al-Enezi, 26, Ahmad Jaber, 33 and Hmoud Ashour, 28, with manufacturing explosives, training in the use of munitions, and plotting attacks on the estimated 15,000 US troops in the emirate, the main rear-base for the US-led coalition in Iraq. The court ordered that the three be deported on completion of their sentences.

The judgement can still be challenged in the appeals and supreme courts. The appeals court in November upheld death sentences against four men and jailed 22 others to various terms after convicting them of fighting bloody gunbattles with police and being members of a group with links to Al-Qaeda.
Posted by: Fred || 01/16/2007 00:00 || Comments || Link || E-Mail|| [384 views] Top|| File under:
Yemen kills al-Qaeda fugitive
An al-Qaeda member who escaped from a Yemeni prison in a mass jailbreak last year has been killed in a shootout with government forces, Yemen's government has said. Yasser Nasser al-Homaiqani was killed after government forces tracked him down in southern Yemen, a ministry official told Saba, the state news agency, on Monday. Two officers from the security services were also killed in the shoot-out in Abyan, a poor and mountainous southern province of Yemen, the government said.



Homeiqani was among a group of 23 militants who tunnelled out of a Sanaa jail in February 2006.

Homeiqani was among a group of 23 militants who tunnelled out of a Sanaa jail in February 2006. At least 16 of the escapees have been killed or arrested, or have surrendered to authorities. It is believed that seven fugitives are still on the run. The escaped prisoners included the leaders of the 2000 bombing of the US warship Cole and the 2002 attack on the French supertanker Limburg. The jailbreak embarrassed Yemen's government, which is battling Islamist militants, and raised questions about Yemen's security force, many of whom are believed to sympathise with al-Qaeda's ideology.
Posted by: Fred || 01/16/2007 00:00 || Comments || Link || E-Mail|| [737 views] Top|| File under:
Britain
Bomber's target was baby in a pushchair
One of the 21/7 bombers pinpointed a mother with her baby in a pushchair to become the principal target of his suicide explosion, Woolwich Crown Court heard.

Ramzi Mohammed was the Oval bomber, the jury was told. Seeing the young mother, he turned his back with the bomb in his rucksack over his shoulders so it faced her and detonated the charge. None of the bombs successfully detonated because the bombers had failed to get a sufficiently high concentration of hydrogen peroxide in the charge.

Mohammed and another defendant, Muktar Ibrahim, were arrested at a flat in Delgarno Gardens, west London, two days later. Hussain Osman, who had travelled to Brighton in the wake of the attempted attacks, returned to London and caught a train from Waterloo to Paris, the court was told. He then travelled to Rome, where he was arrested on 29 July.

The prosecution alleged that Manfo Asiedu was supposed to be another bomber, but he "lost his nerve at the last moment". Instead he dumped his bomb in a wooded area in Little Wormwood Scrubs, where it was found two days later, the jury was told. Yassin Omar was arrested on 27 July after fleeing London disguised in a burka, the court heard.



The conspiracy back in Britain only started after Ibrahim had returned from Pakistan in March.

Nigel Sweeney, prosecuting, told the jury that Mohammed had written a suicide note which was torn up after his arrest. A suicide video was later found by police at Mohammed's home. One note was found in pieces when he was arrested and a "perfected version", with his fingerprints, was discovered at the home of a friend.

The jury heard that Ibrahim had been trained for jihad in the Sudan in 2003 and had also travelled to Pakistan the following year "to take part in jihad or to train for it".

A search of the homes of Yahya and Osman revealed a mass of extremist Muslim material including home-made films with images of beheadings and terrorist atrocities including 9/11. The conspiracy back in Britain only started after Ibrahim had returned from Pakistan in March.
Posted by: tipper || 01/16/2007 09:30 || Comments || Link || E-Mail|| [378 views] Top|| File under:
Militants plotted 2nd wave of UK bombs, court told
An Islamist cell tried to carry out suicide bombings on London's transport system just two weeks after attacks that killed 52 people and wounded about 700, a prosecutor said on Monday. The "extremist Muslim plot" was not a hastily arranged copycat scheme but a long-planned operation, chief prosecutor Nigel Sweeney said as six British men went on trial over the failed attacks of July 21, 2005. He said the attackers aimed to cause maximum injury by detonating home-made bombs packed with metal, which they carried in rucksacks onto the public transport system. "It was simply the good fortune of the travelling public that they were spared," Sweeney told the court.

The targets - three underground trains and a bus - echoed those in the deadly attacks by four young British Muslims who blew themselves up in London two weeks earlier, on July 7, 2005. The failed second set of attacks caused panic and triggered a huge manhunt, leaving Londoners unclear if they were a botched and quickly assembled attempt to imitate the original carnage. But Sweeney told the high-security Woolwich Crown Court: "The evidence in this case shows that this conspiracy had been in existence long before the events of July 7."

The six men are all originally from Africa and in their 20s. Sweeney said the 9th-floor flat of defendant Yassin Hassin Omar in north London was the bomb-making factory. The detonator was triacetone triperoxide (TATP) and the main charge was held in buckets surrounded by screws, tacks, washers and nuts. "The purpose is, of course, to increase fragmentation when the bomb explodes and maximise the possibility of injury, fatal or otherwise, to those in the vicinity," Sweeney told the court.

Sweeney said the 5 kg bombs were made of hydrogen peroxide, nail varnish and flour used to make chapatis, or unleavened bread. They were carried in rucksacks with wires connected to the detonators hidden under clothing. He said that between May 9 and July 5, the group bought 442 litres of hydrogen peroxide. One supplier sold them 218 litres, nearly half of its total sales of the chemical in that period.
Posted by: Fred || 01/16/2007 00:00 || Comments || Link || E-Mail|| [269 views] Top|| File under:
Caucasus/Russia/Central Asia
Time's up for Chechen militant amnesty offer
A partial amnesty for militants and servicemen not involved in major atrocities during Russia's antiterrorist campaign in the North Caucasus expires January 15, RIA Novosti news agency reports. The amnesty was by Russian authorities July 15, 2006, following the killing of the region's most sought after terrorist, Shamil Basayev. First deadline was August 1, but then it was eventually extended until January 15. The law took effect in September 2006.

The amnesty is part of the Kremlin's offer of fair treatment for militants who agree to lay down their arms proposed by Russian President Vladimir Putin. However, the amnesty does not extend to those guilty of grave crimes, including hostage-taking and terrorist attacks, or foreigners and stateless persons. According to the National Antiterrorism Committee, headed by Nikolai Patrushev, head of Russia's Federal Security Service (FSB), 470 militants have accepted the surrender offer since its announcement, mainly in Chechnya, and have returned to normal life. The active phase of the North Caucasus antiterrorist campaign officially ended in 2001, but periodic bombings and clashes between gunmen and federal troops still disrupt Chechnya and nearby regions, including Dagestan, Ingushetia, Kabardino-Balkaria, and Karachayevo-Circassia.
Posted by: Seafarious || 01/16/2007 00:00 || Comments || Link || E-Mail|| [357 views] Top|| File under:
India-Pakistan
Pakistan army destroys al-Qaida hideouts
Pakistan's army destroyed suspected al-Qaida hideouts in an airstrike near the Afghan border on Tuesday, killing 10 people, officials said. The army and a senior local official said the dead were militants, and included some foreigners, but a resident said the slain men were Afghan laborers.

The raid in South Waziristan came days after the U.S. intelligence chief said leaders of both al-Qaida and Afghanistan's former ruling Taliban militia were finding shelter in Pakistan's lawless frontier areas.

An army statement said intelligence sources confirmed the presence of 25 to 30 foreign terrorists and their local facilitators occupying five compounds in the area of Zamzola — a village about two miles from the frontier.

Pakistani forces backed by helicopter gunships attacked them, destroying three of the compounds. "We believe most of them were killed," said army spokesman Maj. Gen. Shaukat Sultan. He said some were foreigners, but "no high-value target was believed to be there."

Ghulam Mohammed, a deputy administrator in South Waziristan, later said 10 militants were killed in the attack and that they included foreigners and local tribesmen. He refused to give any further details.

Anwar Ullah, who lives near Zamzola, told The Associated Press by phone that five helicopters fired missiles, and then opened fire at five homes. He said local tribesmen later retrieved 10 bodies and 10 injured from the rubble. He claimed that the slain men were Afghan laborers who were employed by a local tribal elder to cut wood.

About 600 tribesmen protested in the town of Tank — about 100 miles north of Zamzola — and blocked a main road with burning tires for two hours. They claimed the raid killed three men from their Mahsud tribe and seven Afghan laborers. They chanted slogans against President Bush and Pakistan's President Gen. Pervez Musharraf.
Posted by: ed || 01/16/2007 08:34 || Comments || Link || E-Mail|| [311 views] Top|| File under:
Grenade fired at Mirwaiz's house
Suspected Islamic militants Monday fired a grenade at the home of Mirwaiz Umar Farooq, but no one was hurt, police said. "A rifle grenade was fired apparently towards the house which exploded short of target," a police officer said. Farooq was in Kashmir's winter capital of Jammu during the attack, police said. "There is no damage, no injuries. The blast exploded in the kitchen garden," said Deputy Inspector of Police Farooq Ahmed. A police spokesman said security guards deployed at the house fired shots into the air to scare away the militants.

The attack came two days before Farooq is set to travel to Pakistan for talks aimed at finding a solution to the Kashmir dispute. "We know the people behind this attack. They don't want a peaceful resolution of Kashmir problem," Farooq told Reuters. "The policy of coercion and intimidation is not going to hold us back from finding a peaceful resolution of Kashmir issue," said Farooq. Farooq's faction of the main separatist alliance, the All-Parties Hurriyat Conference, has been criticised in the past for holding peace talks with New Delhi.
Posted by: Fred || 01/16/2007 00:00 || Comments || Link || E-Mail|| [267 views] Top|| File under:
Three killed in bid to kidnap PAEC officials
Police foiled a bid to abduct four officials of the Pakistan Atomic Energy Commission on Monday, killing three kidnappers and arresting two accomplices. One policeman was killed in a gunbattle with the kidnappers late on Sunday night at a PAEC office in Banda Daud Shah, a uranium exploration site in Karak district, a senior police officer at Banda Daud Shah police station told Daily Times. PAEC sources said 20 to 30 armed men barged into the PAEC office in Banda Daud Shah village and took the four officials hostage. The kidnappers tried to take their hostages towards the tribal region, but were stopped at a checkpoint, where there was an exchange of gunfire. The police officer said the kidnappers were from the tribal areas bordering Afghanistan. "Among the killed kidnappers some hailed from North Waziristan," he said. "We have identified all the people involved in the kidnapping," the police officer said.
Posted by: Fred || 01/16/2007 00:00 || Comments || Link || E-Mail|| [274 views] Top|| File under:
Two killed, four injured in Jalozai camp blast
A bomb exploded at an Afghan refugee camp in Nowshera district, killing two people and wounding four including a woman and two children, police said on Monday. Nowshera District Police Officer Muhammad Tahir told Daily Times on the telephone that the explosion took place at the house of Maulvi Masoodullah, a prayer leader, in the Jalozai refugee camp near Pabbi town, 20 kilometres east of Peshawar, late on Sunday night.


Right. Gotcha. Explosion. Home of prayer leader. That's all we need to know, really.


Neighbours said that Masoodullah received some guests at his house and there was a big explosion soon after they walked inside.


"Howdy, y'all! C'mon inside! Youse gotta see this thing!"


It was not clear whether it was a suicide attack.


Likely just the usual. They really shouldn't let the color-blind wire those things.


Police said no arrest had been made yet and the incident was being investigated. According to an Associated Press report, four people were killed in the explosion. DPO Tahir told AP that two Afghan refugees died instantly while another two passed away at a hospital.
"Rosebud!"
"Yeah, rosebud!"
"They're dead, Jim!"
"We have no idea what exactly caused this explosion, but apparently it was some explosive device," he said.
Inspector! How do you do it?
Posted by: Fred || 01/16/2007 00:00 || Comments || Link || E-Mail|| [322 views] Top|| File under:
Iraq
Video: Insurgent attack foiled (terrs OWNED by US Army!)
Some of y'all wanted some video to offset the recently released IED propaganda flick from the Iraqi terrorists.


Marked as: Mature, Graphic, Featured
US-Army captured insurgents video of a planned attack on U.S Military. All insurgents were killed. happened in Dulab, Iraq.


Warning: This is pretty graphic. The first part shows the terrorists preparing for an attack on a US strongpoint. The second part shows the attack and its rather gruesome aftermath.
Posted by: Atomic Conspiracy || 01/16/2007 05:58 || Comments || Link || E-Mail|| [263 views] Top|| File under:
Blasts kill 7, injure 55 Iraqis in Mosul, Kirkuk
(KUNA) -- At least seven Iraqis were killed and 55 were injured by blasts in Mosul and Kirkuk on Monday, said Iraqi police. Speaking to Kuwait News Agency (KUNA), a source from Mosul police said five persons, including two army soldiers, died when a suicide bomber detonated a booby-trapped truck in front the headquarters of Kurdistan Democratic Party as a military patrol was passing by. The blast also injured 34 civilians, including women and children, he added.

In Kirkuk, a police source said a blast killed two civilians and injured four others in the city's center, noting that at least 11 civilians were injured at a car showroom by a blast.
Posted by: Fred || 01/16/2007 00:00 || Comments || Link || E-Mail|| [283 views] Top|| File under:
Video of Two Saddam Aides Executions Shown
The spokesman for the Iraqi government Dr. Ali al-Dabbagh showed journalists on Monday a video tape recording the execution of Saddam's two aides during which one of them was beheaded. The film shows Barzan al-Tikriti, Saddam's half brother, and Awwad al-Bander, former revolutionary court chief judge, in prisoners orange uniforms as they were standing on gallows in preparation for hanging side by side. Hangmen placed black hoods round the two men's heads, then the noose for carrying out the execution. The video tape also showed Barzan al-Tikriti lying headless below the gallows, his severed head several yards away.


"Yo, Mahmoud! Roll that thing over here, wouldja?"


The Iraqi former President Saddam Hussein's half-brother Barzan al-Tikriti and former revolutionary court chief judge Awwad al-Bandar were hanged at dawn Monday in Baghdad. Saddam Hussein and his two aides were convicted of involvement in the killing of 148 civilians in the village of Dujail after a failed attempt to kill the former president.


Any chance we can show that film on Saturday night at Gitmo?

Meanwhile, Ali ali-Nashi reports from Kabalaa saying, Many people in the Shiite-holy town of Karbalaa considered the execution of Iraqi former President Saddam Hussein's top aides Barzan al-Tikriti and Awwad al-Bandar at dawn Monday a cause for great jubilation, while others showed indifference saying their death meant nothing in the face of current crises in Iraq.

Saddam's half-brother Tikriti and former revolutionary court chief judge Bandar were hanged on Monday in Baghdad, 16 days after the execution of Saddam. The three were convicted of involvement in the killing of 148 civilians in the village of Dujail after a failed attempt to kill the former president. "It is a joy to get rid of every tyrant who killed Iraqis. This is the fate of every murderer and we have to understand the new Iraq can not be established with the presence of criminals and tyrants," Jamal al-Taai, a civil servant, said.

Saleem al-Asadi, another civil servant, said the joy of the execution of the two aides came a little late. "The government should have executed Barzan and Bandar together with Saddam so that the joy is much bigger and we can say that we got rid of the criminals," he said. Revealing his personal vendetta against Bandar, Asadi said: "Bandar sentenced my brother to death, leaving mother to grieve over him until she died."

Media worker Jihad al-Asadi said Monday's executions turned over a dark page in the history of Iraq. But Mohannad Hussein exclaimed, "What benefit will I get from the hanging of Barzan and Awwad?"

"I no longer think of those people... I have to get through my day in conditions harsher than what some might think," he said. "I will be really happy when I find electricity, water and fuel available and prices affordable. Only then I will say that execution is useful," Hussein said.

For Hussein al-Hasnawi, a former political prisoner, Iraqi people would not rest even if all the lackeys of the former regime were hanged. "The mistakes of today's politicians are far graver than the executions and the joy they bring," he explained.
Posted by: Fred || 01/16/2007 00:00 || Comments || Link || E-Mail|| [367 views] Top|| File under:
Bombs, shootings kill at least 16 across Iraq
At least 16 people were killed in bombings and shootings across Iraq on Monday, mostly outside Baghdad. The biggest bombing occurred during evening rush hour in the al-Arabi neighbourhood of Mosul, some 360 kilometres northwest of Baghdad. Two Iraqi soldiers were among the dead, and some houses and shops were damaged by the blast, said Ninevah police Brig Abdul Karim al-Jubouri. He said the army patrol had stopped near an office of the Kurdistan Democratic Party, which is headed by the president of Iraq's autonomous Kurdish region, Massoud Barzani.

Also in Mosul, two gasoline black market vendors were killed in a drive-by shooting, another police official said. The attackers tossed a leaflet saying they would punish anyone selling fuel on the black market, the official said on condition of anonymity because of security concerns. An off-duty policeman was also shot dead south of Mosul, said Ninevah police Brig Abdul Karim Khalaf.

Besides the 16 people killed in violence on Monday, police said 30 bodies were found across the Iraqi capital, most with signs of torture. At least three bombs went off across Baghdad, Iraqi officials said, including one in which a suicide attacker drove into an Iraqi army checkpoint and killed four soldiers. Another three soldiers were wounded, and the explosion set fire to two military vehicles. A roadside bomb targeted a police car in southeastern Baghdad, killing three policemen and wounding two others, a police official said. That attack occurred during morning rush hour near a gas station in the Rustomiyah neighbourhood. A university administrator was abducted at gunpoint during an ambush on his car, and another roadside bomb injured two policemen and two civilians, police said.

Also on Monday, Iraqi soldiers arrested 45 people and seized weapons and explosives in Mahmoudiyah south of Baghdad, an Iraqi army officer said.

Iraqi Vice President Tariq al-Hashimi said on Monday that British troops could withdraw from Iraq within a year provided Iraq's own armed forces are reformed. "If British people would like their soldiers to withdraw we have no objection but ... we should have reform of (our) armed forces," Hashimi told reporters during an official visit to London. Asked when he thought British troops could withdraw, Hashimi said: "Within one year if we go for this comprehensive reform plan. I am definitely sure that in one year we could complete the job properly."

Hashimi also told reporters that Iranian influence in Iraq was "deep and exceptional". "We have plenty of evidence that Iran is becoming a major player in Iraq ... Wherever you go, you see their fingerprints," he said.
Posted by: Fred || 01/16/2007 00:00 || Comments || Link || E-Mail|| [274 views] Top|| File under:
Southeast Asia
Philippine troops overrun Muslim militant camp on southern island
Troops battled al-Qaida-linked Muslim extremists on a southern Philippine island, capturing a rebel camp and killing one militant, officials said Tuesday.

Army soldiers fought 60 Abu Sayyaf members in mountainous Talipao town on Jolo island on Monday, military spokesman Lt. Col. Bartolome Bacarro said. Talipao is 950 kilometers (590 miles) south of Manila. The clash with the group of Abu Solaiman, a senior Abu Sayyaf leader on a U.S. list of terrorists, also left two soldiers wounded.

"We believe that Abu Solaiman was wounded," Bacarro added without elaborating. The U.S. government is offering a U.S.$5 million (€3.86 million) reward for Solaiman's capture. Bacarro said troops overran the militant's jungle camp, where soldiers found 17 bunkers and bomb-making tools.

Last week, troops killed senior Abu Sayyaf militant Binang Sali in a gunfight in Jolo's Patikul town. Officials said Sali led an urban terror unit of the Muslim extremist group. Earlier this month, soldiers clashed with militants aboard a motorboat off nearby Tawi Tawi province, 1,050 kilometers (656 miles) southwest of Manila, killing Gufran, an Indonesian terrorist suspect who goes by one name, and five Abu Sayyaf members.

Gufran was a key aide of Dulmatin, a top Indonesian terror suspect who has been hunted by troops in a monthslong U.S.-backed offensive on southern Jolo island, officials said. Gufran's reported death bolsters military reports that Indonesian militants have taken refuge in the southern Philippines — scene of a decades-old Islamic separatist insurgency.
Posted by: ryuge || 01/16/2007 06:44 || Comments || Link || E-Mail|| [286 views] Top|| File under:
Jihadis kill 3 in southern Thailand
Suspected separatist insurgents shot dead two men in Thailand's troubled Muslim-majority south, police said Tuesday, while one man was killed and two reporters injured in a bomb blast.

On Tuesday morning in Narathiwat province, two local journalists were wounded and a 49-year-old Muslim deputy village chief was killed when their vehicle hit a roadside bomb. The reporters and the deputy village chief were travelling with soldiers to a day-care centre which suspected separatist insurgents had set alight. Militants, however, had boobytrapped the road to the centre.

On Monday evening, a 40-year-old Muslim local government employee was shot dead in Pattani province, police said, while a 58-year-old Buddhist was killed and his wife wounded in a shooting in nearby Yala province.
Posted by: ryuge || 01/16/2007 06:38 || Comments || Link || E-Mail|| [275 views] Top|| File under:
Sri Lanka
Blast at govt office kills two Sri Lankan police
COLOMBO - A powerful Claymore mine exploded at a government office in northern Sri Lanka on Tuesday, killing two constables, police said. Suspected Tamil Tiger rebels planted the bomb on a motorcycle that was parked at the district secretariat in the town of Vavuniya, 260 kilometres (160 miles) north of Colombo, police said.

"An investigation is underway to find out how the motor cycle was taken into the car park of the building without being checked," a police official in Vavuniya said by telephone.

The attack came despite tight security in the region where several similar bomb attacks have recently taken place against police and security forces.
Posted by: Steve White || 01/16/2007 21:47 || Comments || Link || E-Mail|| [288 views] Top|| File under:
Military asks fleeing Tamil rebels to surrender, kills five
The Sri Lankan military urged Tamil Tiger rebels fleeing attacks by army and commandoes in the east to surrender on Monday, as operations against the insurgents' camps intensified.

Village heads in Ampara district were told to deliver the announcement to Tamil Tiger rebels who were in hiding or on the run after four rebel bases and seven smaller camps fell to military control last week, military spokesman Brig Prasad Samarasinghe said. Five LTTE members surrendered to police commandoes in Amapara on Sunday evening, he said, without giving further details.

Samarasinghe urged the rebels to hand themselves in at the nearest police or army post. The mainstream Liberation Tigers of Tamil Eelam ridiculed the idea. "It is not an issue worth commenting upon," rebel spokesman Rasiah Ilanthirayan said from the insurgents' headquarters of Kilinochchi. "Now and then they (military) make such meaningless announcements, but we are not bothered."

Ilanthirayan admitted, however, that Sri Lankan forces had moved into some rebel-held areas in Ampara. "Off course they made advances to our territory in Ampara, but then in Ampara we operate in a guerrilla mode," he said, adding that they are continually on the move.

Separately, government forces killed at least five Tamil Tiger rebels during long-range artillery exchanges in Sri Lanka where six civilians were also shot dead, military officials said Monday. The Liberation Tigers of Tamil Eelam targeted army positions in the eastern district of Batticaloa on Sunday and troops retaliated killing three guerrillas, a military official said. He said another two Tiger rebels died during clashes in the same region later in the day.
Posted by: Fred || 01/16/2007 00:00 || Comments || Link || E-Mail|| [270 views] Top|| File under:
Syria-Lebanon-Iran
Stennis Deploys
USS John C. Stennis (CVN 74) Sailors said goodbye to their family members and friends Jan. 16, as the ship departed Naval Base Kitsap Bremerton for San Diego to onload Carrier Air Wing (CVW) 9. The carrier, with its embarked air wing, USS Antietam (CG 54), and USS Preble (DDG 88), will deploy from San Diego Saturday, Jan. 20.

USS O'Kane (DDG 77) and USS Paul Hamilton (DDG 60) will deploy from their homeport of Pearl Harbor, Hawaii.

Stennis is the flagship for Commander, Carrier Strike Group (CCSG) 3, headed by Rear Adm. Kevin M. Quinn.

"I'm ready for deployment," said Machinist's Mate Fireman Josh Layton. "They gave us a heads-up to get our stuff in order and they gave us plenty of time for leave to see our families."

Stennis' embarked air wing consists of the F/A-18C Hornet, F/A-18E/F Super Hornet, EA-6B Prowler, E-2C Hawkeye 2000, C-2A Greyhound and SH-60F/HH-60H Seahawk. The aircraft can be used to conduct strikes, support land battles, protect the CSG or other friendly ships, and implement a sea or air blockade.

The John C. Stennis Strike Group will operate in the Persian Gulf region with the Eisenhower Carrier Strike Group, already in the Central Command Area of Operations. The presence of two aircraft carriers, while not unprecedented, demonstrates U.S. resolve to bring security and stability to the region.

These strike groups will support Operation Enduring Freedom, Operation Iraqi Freedom and Combined Joint Task Force Horn of Africa, and will conduct Maritime Security operations. They will also work closely with allies to build regional security and long-term stability.

Stennis has a flight deck of about 4.5 acres and towers nearly seven stories above the sea. The ship is capable of carrying a crew of about 5,600 sailors, more than 3.5 million gallons of fuel, 70 aircraft, and enough weapons and stores for extended operations without replenishment.

The ship's two nuclear reactors give it virtually unlimited range and endurance, and a top speed in excess of 30 knots. The ship's four catapults and four arresting gear engines enable it to launch and recover aircraft rapidly and simultaneously.

Some Stennis Sailors are looking forward to some of the challenges ahead as well as time to receive shipboard qualifications.

"The thing I'm looking forward to the most is just learning my rate," said Quartermaster Seaman Recruit Catherine J. Schools. "My dad who is a retired chief says the first time you get to see a sunset at sea, you will know why you joined the Navy."

For related news, visit the USS John C. Stennis Navy NewsStand page at www.news.navy.mil/local/cvn74/.
Posted by: Anonymoose || 01/16/2007 19:22 || Comments || Link || E-Mail|| [360 views] Top|| File under:
Iran installing 3,000 centrifuges
Iran said Monday it is currently installing 3,000 centrifuges, effectively confirming that its nuclear programme is running behind schedule as these devices for uranium enrichment were to have been in place by the end of last year. "We are moving toward the production of nuclear fuel, which requires 3,000 centrifuges and more than this figure," government spokesman Gholamhossein Elham told a news conference. "This programme is being carried out and moving toward completion."

On the weekend, Iran dismissed reports from Europe that its uranium enrichment programme had been stalled. Enriched uranium is used as fuel in nuclear reactor and, at a higher degree of enrichment, it is also used in atomic bombs. But last year Iran had said the installation of the 3,000 centrifuges at its facility in Natanz, located in central Iran, would be completed by the end of 2006.

Iran's failure to install the 3,000 centrifuges by Dec 31 has provoked reports that it is encountering technical difficulties in mastering large-scale enrichment. Further, earlier this month, Vice President Gholamreza Aghazadeh, who heads the Atomic Energy Organization of Iran, told reporters that about 50 centrifuges had exploded during a test.
Posted by: Fred || 01/16/2007 00:00 || Comments || Link || E-Mail|| [368 views] Top|| File under:
Home Front Economy
Massachusetts Jury Awards 400k to profiled passenger
Jan 16-FORT LAUDERDALE, Fla. -- A jury in Massachusetts ruled on Friday that American Airlines should pay a South Florida man $400,000 in a discrimination case. John Cerqueira and his attorneys accused American Airlines of racial profiling after he was removed from a plane in Boston in December 2003. Cerqueira said he had visited family in the Boston area and was trying to fly back to Fort Lauderdale-Hollywood International Airport when American Airlines officials ordered him and two other men off the plane.

"I have a feeling these kinds of incidents of racial profiling happen to people more often than we're aware of," said Cerqueira.

Cerqueira said three Massachusetts state police officers escorted him and two Israeli men off of the plane. They were all questioned and later released.


American Airline tried to defend itself by saying the profiling was behaviour based but the Jury chose to disregard the AAirline testimony. This will give aid and comfort to the supporters of jihad friendly 'anti profiling' legislation.
Posted by: mhw || 01/16/2007 13:38 || Comments || Link || E-Mail|| [481 views] Top|| File under:
Who's in the News
89
[untagged]
Bookmark
E-Mail Me
The Classics
The O Club
Rantburg Store
The Bloids
The Never-ending Story
Thugburg
Gulf War I
The Way We Were
Bio
Merry-Go-Blog
Hair Through the Ages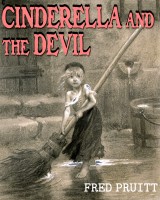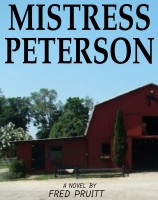 On Sale now!


A multi-volume chronology and reference guide set detailing three years of the Mexican Drug War between 2010 and 2012.

Rantburg.com and borderlandbeat.com correspondent and author Chris Covert presents his first non-fiction work detailing the drug and gang related violence in Mexico.

Chris gives us Mexican press dispatches of drug and gang war violence over three years, presented in a multi volume set intended to chronicle the death, violence and mayhem which has dominated Mexico for six years.
Click here for more information


Meet the Mods
In no particular order...


Steve White
Seafarious
Pappy
lotp
Scooter McGruder
john frum
tu3031
badanov
sherry
ryuge
GolfBravoUSMC
Bright Pebbles
trailing wife
Gloria
Fred
Besoeker
Glenmore
Frank G
3dc
Skidmark
Alaska Paul



Better than the average link...



Rantburg was assembled from recycled algorithms in the United States of America. No trees were destroyed in the production of this weblog. We did hurt some, though. Sorry.
18.206.13.28