After 5 Years In U.S. , Terrorist Cell Too Complacent To Carry Out Attack
SAN CLEMENTE, CA —Five years after settling in southern California and trying to blend into American society, a six-man terrorist cell connected to the militant Islamist organization Army of Martyrs has reportedly grown too complacent to conduct its suicide mission, an attack on the San Onofre Nuclear Generating Station.

According to cell leader and boat owner Jameel al-Sharif, the potentially devastating operation, which involves breaching the station's reactor core and triggering a meltdown that could rival the Chernobyl disaster, "can wait."
"We remain wholly committed to the destruction of America , the Great Satan," al-Sharif said. "But now is not a good time for us. The season finale of Lost was such a cliff- hanger that we have to at least catch the first episode of the new season. After that, though, death to the infidels."

Continued on Page 49
Posted by: Besoeker || 07/17/2007 00:58 || Comments || Link || E-Mail|| [336070 views] Top|| File under:
Caucasus/Russia/Central Asia
Getting the facts straight about the old-new Russia
BY BRET STEPHENS

In the six or seven years in which they interacted on a regular basis, Vladimir Putin's police state and journalist Fatima Tlisova had a mostly one-way relationship. Ms. Tlisova's food was poisoned (causing a nearly fatal case of kidney failure), her ribs were broken by assailants unknown, her teenage son was detained by drunken policemen for the crime of not being an ethnic Russian, and agents of the Federal Security Services (FSB) forced her into a car, took her to a forest outside the city of Nalchik and extinguished cigarettes on every finger of her right hand, "so that you can write better," as one of her tormentors informed her. Last year, the 41-year-old journalist decided she'd had enough. Along with her colleague Yuri Bagrov, she applied for, and was granted, asylum in the United States.

Ms. Tlisova and Mr. Bagrov are, as the wedding refrain has it, something old, something new: characters from an era that supposedly vanished with the collapse of the Soviet Union 16 years ago. Now that era, or something that looks increasingly like it, seems to be upon us again. What can we do?

The most important task is to get some facts straight.

Fact No. 1: The Bush administration is not provoking a new Cold War with Russia.
That it is seems to be the view of Beltway pundits such as Anatol Lieven, whose indignation at alleged U.S. hostility to Russia is inversely correlated with his concerns about mounting Russian hostility to the U.S., its allies and the likes of Ms. Tlisova. In an article in the March issue of the American Conservative, the leftish Mr. Lieven made the case against the administration for its "bitterly anti-Russian statements," the plan to bring Ukraine into NATO and other supposed encroachments on Russia's self-declared sphere of influence. In this reading, Mr. Putin's increasingly strident anti-Western rhetoric is merely a response to a deliberate and needless U.S. policy of provocation.

Yet talk to actual Russians and you'll find that one of their chief gripes with this administration has been its over-the-top overtures to Mr. Putin: President Bush's "insight" into the Russian's soul on their first meeting in 2001; Condoleezza Rice's reported advice to "forgive Russia" for its anti-American shenanigans in 2003; the administration's decision to permit Russian membership in the World Trade Organization in 2006; the Lobster Summit earlier this month at the Bush family compound in Kennebunkport (which Mr. Putin graciously followed up by announcing the "suspension" of Russia's obligations under the 1990 Conventional Forces in Europe Treaty).

This isn't a study in appeasement, quite. But it stands in striking contrast to the British government's decision yesterday to expel four Russian diplomats over Mr. Putin's refusal to extradite Andrei Lugovoi, the former FSB man suspected of murdering Alexander Litvinenko in London last November with a massive dose of polonium. "The heinous crime of murder does require justice," British Foreign Secretary David Miliband said yesterday. "This response is proportional and it is clear at whom it is aimed." Would that Dick Cheney walked that talk.

Now turn to Fact No. 2. Russia is acting with increasingly unrestrained rhetorical, diplomatic, economic and political hostility to whoever stands in the way of Mr. Putin's ambitions.

The enemies' list begins with Mr. Putin's domestic critics and the vocations they represent: imprisoned Yukos CEO Mikhail Khodorkovsky; murdered journalist Anna Politkovskaya; harassed opposition leader Garry Kasparov. It continues with foreign companies which have had to forfeit multibillion-dollar investments when Kremlin-favored companies decided they wanted a piece of the action. It goes on to small neighboring democracies such as Estonia, victim of a recent Russian cyberwar when it decided to remove a monument to its Soviet subjugators from downtown Tallinn. It culminates with direct rhetorical assaults on the U.S., as when Mr. Putin suggested in a recent speech that the threat posed by the U.S., "as during the time of the Third Reich," include "the same claims of exceptionality and diktat in the world."

None of these Kremlin assaults can seriously be laid at the White House's feet, unless one believes the lurid anti-Western conspiracy theories spun out by senior Russian officials. And that brings us to Fact No. 3. Russia has become, in the precise sense of the word, a fascist state.

It does not matter here, as the Kremlin's apologists are so fond of pointing out, that Mr. Putin is wildly popular in Russia: Popularity is what competent despots get when they destroy independent media, stoke nationalistic fervor with military buildups and the cunning exploitation of the Church, and ride a wave of petrodollars to pay off the civil service and balance their budgets. Nor does it matter that Mr. Putin hasn't re-nationalized the "means of production" outright; corporatism was at the heart of Hitler's economic policy, too.

What matters, rather, is nicely captured in a remark by Russian foreign ministry spokesman Mikhail Kamynin regarding Britain's decision to expel the four diplomats. "I don't understand the position of the British government," Mr. Kamynin said. "It is prepared to sacrifice our relations in trade and education for the sake of one man."

That's a telling remark, both in its substance and in the apparent insouciance with which it was made: The whole architecture of liberal democracy is designed primarily "for the sake of one man." Not only does Mr. Kamynin seem unaware of it, he seems to think we are unaware of it. Perhaps the indulgence which the West has extended to Mr. Putin's regime over the past seven years gives him a reason to think so.

Last night, Ms. Tlisova was in Washington, D.C., to accept an award from the National Press Club on behalf of Anna Politkovskaya. "She knew she was condemned. She knew she would be killed. She just didn't know when, so she tried to achieve as much as she could in the time she had," Ms. Tlisova said in her prepared statement. "Maybe Anna Politkovskaya was indeed very damaging to the Russia that President Putin has created. But for us, the people of the Caucasus, she was a symbol of hope and faith in another Russia--a country with a conscience, honor and compassion for all its citizens."
How do we deal with the old-new Russia? By getting the facts straight. That was Politkovskaya's calling, as it is Ms. Tlisova's, as it should be ours.

Mr. Stephens is a member of The Wall Street Journal's editorial board. His column appears in the Journal Tuesdays.
Posted by: anonymous5089 || 07/17/2007 10:19 || Comments || Link || E-Mail|| [336063 views] Top|| File under:
Fifth Column
Preventing the West from Understanding Jihad
Via Jihad watch
By Walid Phares
In the years that followed 9/11, two phenomena characterized the Western public's understanding of the terrorists' ideology. The first characteristic stemmed from the statements made by the jihadists themselves. More than ever, Islamist militants and jihadi cadres didn't waste any opportunity to declare, clarify, explain, and detail the meaning of their aqida (doctrine) and their intentions to apply Jihadism by all means possible. Unfortunately for them, though, those extremely violent means changed the international public opinion: the public now was convinced that there was an ideology of Jihadism, and that its adherents meant business worldwide.

From Ayman al Zawahiri in Arabic to Azzam al Amriki in American English, via all of the videotapes made by "martyrs" in Britain, Iraq, and Afghanistan, the public obtained all the evidence necessary. Against all the faulty academic literature of the 1990's, the statements by the jihadists themselves were very convincing.

The second phenomenon of help to the public was the surfacing of a new literature produced by alternative scholars, analysts, journalists, experts, and researchers who, from different backgrounds and countries, filled in some of the gaps is "jihadi studies." Producing books, articles, and blogs from Europe, India, the Middle East, and North America, a combination of Third World-born and Western-issued scholarship began to provide the "missing link" as to what Jihadism is all about. These factors came together to shift the debate from "Jihad is spiritual yoga" to "Why didn't we know it was something else as well?" And this triggered in response one of the last attempts to prevent jihad from being understood.

In the 1990's, apologist literature attempted to convince readers and audiences in the West that jihad was a "spiritual experience only, and not a menace." [1] That explanation has now been shattered by Bin Laden and Ahmedinijad. So in the post-9/11 age, a second strategy to delay public understanding of Jihadism and thereby gain time for its adherents to achieve their goals has evolved. It might be called the "good cop, bad cop" strategy. Over the past few years, a new story began to make inroads in Washington and the rest of the national defense apparatus. A group of academics and interest groups are circulating the idea that in reality jihad can develop in two forms: good jihad and bad jihad.


...


When researched, it turns out that this theory was produced by clerics of the Wahabi regime in Saudi Arabia and the Muslim Brotherhood, as a plan to prevent jihad and Jihadism from being depicted by the West and the international community as an illegal and therefore sanctioned activity. It was then forwarded to American- and Western-based interest groups to be spread within the Untied States, particularly within the defense and security apparatus. Such a deception further confuses U.S. national security perception of the enemy and plunges democracies back into the "black hole" of the 1990's. This last attempt to blur the vision of democracies can be exposed with knowledge of the jihadi terror strategies and tactics, one of which is known as Taqiya, the doctrine on deception and deflection. [8]


Rest at link
Posted by: ed || 07/17/2007 09:34 || Comments || Link || E-Mail|| [336069 views] Top|| File under:
War Wimps, Sycophants
Linda Heard, sierra12th@yahoo.co.uk
An interim White House report card on Iraq paints a grim picture. Yet, just as he did following the publication of the Iraq Study Group (ISG) report last year, George W. Bush is making true to his promise to stay even if Laura and Barney, his dog, are his only two supporters.


Presumably that's because it's essential that he do so.

A British multiparty commission set up by the Foreign Policy Center has called upon Britain's new Prime Minister Gordon Brown to come up with a clear exit strategy from Iraq and to "actively and urgently...pursue changes of policy from our allies".


My feeling, to date without any concrete evidence, is that Brown is going to be Britain's Zapatero.

Thus far, Brown has kept his Iraq policy close to his chest although due to distinctly anti-unilateralism statements made by several of his ministers known to be anti-war, he is being accused in some quarters of sending mixed signals to his "friends" in Washington.


I don't consider Mark Malloch Brown a "mixed signal." Since he appears comfortable in the circle he's moving in, and since the circle he's moving in is the Labour government, I'm guessing the Labour government is much like Mark Moloch.

Given that the American and British publics are overwhelmingly hostile toward the war and more than 60 percent of Iraqis support insurgent attacks on coalition troops, to use an expression oft quoted by Dr. Phil when he disapproves of his guests' behavior, "What are they thinking?"


What I'm thinking is that it doesn't matter whether every American with the possible exception of Laura and Barney decides they don't want to be at war with head-chopping Islam. Head-chopping Islam is at war with us and will be until we all wear turbans and burkas. I'll settle for killing the enemy wherever we can come to grips with them, and while I'm not fond of the idea occasionally expressed here of wiping out all of Islam, I'm not too disturbed by the thought of collateral damage. As we've seen with Lal Masjid, the collateral damage is often enough willing to be there and the bitching doesn't come until after they've become casualties. We're expected to be civilized so they don't have to.


Continued on Page 49
Posted by: Fred || 07/17/2007 00:00 || Comments || Link || E-Mail|| [336094 views] Top|| File under: Iraqi Insurgency
Pakistan's Al Qaeda zone poses dilemma for Musharraf
With conditions in Pakistan reaching a boiling point, President Pervez Musharraf faces a tough dilemma in the militant-infested frontier zone where Al Qaeda's leaders are allegedly holed up, analysts say.

The US has pressured the president to use the momentum from last week's operation against Lal Masjid to launch a decisive operation along the frontier. Meanwhile, Taliban militants in North Waziristan cancelled a peace deal signed with the government last September, increasing the sense of insecurity. However, analysts say Musharraf also knows that the region's fiercely independent tribes have "bloodied the noses" of all who have tried to subdue them.

"Musharraf is in a very difficult position with very limited choices," Rasool Bakhsh Raees, professor of political science at the Lahore University of Management and Sciences, told AFP. He said the president had been "considerably weakened" by a political crisis over the suspension of Pakistan's chief justice. Musharraf should not push the limits of the public support for the Lal Masjid raid, he added. "The use of force has to be very prudent, you cannot crack everybody's head and [then] hope to relax. That is equally dangerous," Raees said.

Force has rarely been a successful policy in the tribal areas. The region provided thousands jihadis against the Soviet occupation of Afghanistan in the 1980s — and welcomed back Taliban and Al Qaeda militants who fled the US-led invasion of Afghanistan after 9/11. Army operations in North Waziristan and neighbouring South Waziristan to drive out the Taliban have left more than 700 soldiers and 1,000 militants dead, while angering the Pashtuns. This led to the signing of several peace agreements between the government and tribal elders. However, US and NATO officials have slammed the accords, saying they have led to an increase in multinational troops fighting the Taliban in southern and eastern Afghanistan. Washington has even stated that Al Qaeda has regrouped in the region and used the peace pacts to enhance its ability to carry out attacks on international targets.

Political analyst Rahimullah Yusufzai, an expert in Afghan and tribal affairs, said it was unlikely Musharraf would go for an onslaught against the militants in the tribal areas. "I don't think he can afford to," Yusufzai said. "In Islamabad he had to do something, it was hurting his image. But this is a very different situation."

Operations in Waziristan — which effectively pit Pakistani troops against Pakistani tribesmen — were often unpopular with the army's rank and file, he said, not least because of the danger involved. Yusufzai said the government was focusing on efforts to exploit divisions within the Taliban militants operating in the tribal areas, some of who want to expel foreign militants in line with the government's wishes. Even less likely is an operation on the Swat Valley just outside the tribal zone, which was the site of several attacks in the last week and where a radical militant cleric with ties to the mosque, Maulana Fazlullah, is based. "Musharraf will not do anything abruptly. He knows the consequences," Yusufzai added.
Posted by: Fred || 07/17/2007 00:00 || Comments || Link || E-Mail|| [336067 views] Top|| File under: al-Qaeda
Truthers eating their own
This time, they've gone too far. A group of 9/11 conspiracy theorists - whackos who deny that jumbo jets brought down the World Trade Center - is on the attack. But their latest target isn't the government, which they claim destroyed the buildings with explosives. They're using a vicious Internet assault to pick on an elderly widow.

"They're dirty sons of bastards! They are not real men," feisty Ellen Mariani, 69, told me. Ellen lost her husband aboard United 175 on Sept. 11, 2001. "They have no respect for women, no respect for the dead and no respect for little children who now have been orphaned."

Ellen is the subject of a blistering battering on the Web site of an outfit that calls itself "9/11 Researchers." While conspiracy theories are nothing new - Rosie O'Donnell gave voice on "The View" to the belief the government was involved - these bozos blast fellow conspiracy groups for not going far enough.


You can read more at the link. The context is that she's a bit of a Truther herself.
Posted by: Seafarious || 07/17/2007 00:00 || Comments || Link || E-Mail|| [336077 views] Top|| File under:
Who's in the News
55
[untagged]
5
Iraqi Insurgency
5
Taliban
5
al-Qaeda in Iraq
4
Hamas
4
al-Qaeda
4
Islamic Courts
3
Mahdi Army
1
Govt of Syria
1
Fatah al-Islam
1
Iraqi Baath Party
1
DFLP
1
TNSM
1
Islamic Jihad
1
Palestinian Authority
1
al-Qaeda in Europe
1
Govt of Iran
1
Global Jihad
Bookmark
E-Mail Me
The Classics
The O Club
Rantburg Store
The Bloids
The Never-ending Story
Thugburg
Gulf War I
The Way We Were
Bio
Merry-Go-Blog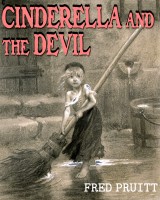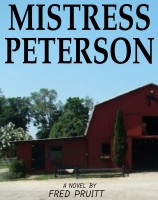 On Sale now!


A multi-volume chronology and reference guide set detailing three years of the Mexican Drug War between 2010 and 2012.

Rantburg.com and borderlandbeat.com correspondent and author Chris Covert presents his first non-fiction work detailing the drug and gang related violence in Mexico.

Chris gives us Mexican press dispatches of drug and gang war violence over three years, presented in a multi volume set intended to chronicle the death, violence and mayhem which has dominated Mexico for six years.
Click here for more information


Meet the Mods
In no particular order...


Steve White
Seafarious
tu3031
badanov
sherry
ryuge
GolfBravoUSMC
Bright Pebbles
trailing wife
Gloria
Fred
Besoeker
Glenmore
Frank G
3dc
Skidmark



Better than the average link...



Rantburg was assembled from recycled algorithms in the United States of America. No trees were destroyed in the production of this weblog. We did hurt some, though. Sorry.
3.235.188.113

Help keep the Burg running! Paypal: