-Short Attention Span Theater-
Surprise parachutists likely from Special Operations Command
Only partly addresses the mystery from Sunday's post. U.S. Special Operations Command sez it wuz us and that's all they would say. Nobody got hurt so butt out.


Those weren't just unidentified, heavily armed parachutists who accidentally invaded a state prison in Cañon City last week. Those were unidentified, heavily armed parachutists from U.S. Special Operations Command, or maybe foreigners working with the command, the Defense Department said today.

The command took responsibility for the training exercise gone awry that culminated with 25 men dropping from the sky into a cornfield on the grounds of the Fremont Correction Facility, a 1,200-inmate medium-security prison. But the command wouldn't reveal exactly who made the jump Thursday or why the parachutists wound up three miles from their intended landing zone at the Fremont County Airport.

Here's the best answer the military will give: "Those were Special Operations Command forces conducting routine training," said Army Col. Hans Bush, a spokesman for the command at MacDill Air Force Base in Florida.

Special Operations Command forces is a term broad enough to cover most of the U.S. military. It means any unit under orders from the command. But Bush's hesitance to name the unit likely points to covert units from the Navy Seals or the Army's Green Berets or Delta Force.

Local units are off the hook.


It wudn us


The 10th Special Forces Group, which often conducts training out of the Fremont County Airport, is mostly deployed. Its Green Berets are working with Iraqi special forces in Baghdad to nab insurgents in lightning raids and have recently reported success in capturing or killing enemy leaders. Other Army units in Colorado Springs don't have parachutes. The 72-ton M-1 Abrams tanks they're armed with just weren't built for airborne assaults. The Air Force Academy does run cadets through parachute training, but they don't go near Fremont County and don't carry weapons when they jump. "We try to stay out of prison," one academy spokesman quipped.

It's also possible that some of the forces involved were not American. Parachute-dropping aircraft with British markings were at Peterson Air Force Base today, and Bush acknowledged that it's common for his forces to drill with allied forces.
Units at Peterson said they didn't know anything about a foreign plane today.


More at link
Posted by: GK || 07/17/2007 00:00 || Comments || Link || E-Mail|| [6516 views] Top|| File under:
-Signs, Portents, and the Weather-
New (2nd) quake hits off Japan coast
WASHINGTON, July 16 (Reuters) - A 6.8 magnitude earthquake struck off the Japanese coast on Monday, the U.S. Geological Survey reported, hours after another quake of similar strength killed at least seven people in Japan and triggered a small leak of radioactive materials from a nuclear plant. Reuters witnesses in Tokyo reported buildings swayed in the city after the latest quake at 1417 GMT, but there were no immediate reports of damage after the deep quake.
Posted by: || 07/17/2007 00:00 || Comments || Link || E-Mail|| [6466 views] Top|| File under:
Japan quake kills 6, injures hundreds
KASHIWAZAKI: A strong earthquake flattened houses in northwestern Japan on Monday, killing at least six people, forcing the evacuation of thousands and sparking a small fire at the world's biggest nuclear power plant. Buildings swayed as far away as Tokyo, and nuclear power reactors in Niigata prefecture automatically shut down for checks but there were no radiation leaks reported. Two women in their 80s died when their houses collapsed during the 6.8 magnitude tremor and a police spokesman confirmed six deaths, including that of an 83-year-old man. Another elderly woman and a couple were also reported among the dead. More than 700 people were injured. "First there was a sharp vertical jolt and then it shook sideways for a long time and I couldn't stand up," said Harumi Mikami, a teacher.
Posted by: Fred || 07/17/2007 00:00 || Comments || Link || E-Mail|| [6464 views] Top|| File under:
Africa Subsaharan
Zimbabwe's archbishop accused of adultery
Zimbabwe's Roman Catholic archbishop, Pius Ncube, a strident critic of Robert Mugabe's rule, was accused yesterday of a two-year adulterous affair with a secretary at his church in a lawsuit that his lawyers described as politically motivated. But Archbishop Ncube declined to explicitly deny the affair when he spoke to the Guardian yesterday.

In legal papers served on the archbishop in Bulawayo, Onesisums Sibanda is demanding 20bn Zimbabwe dollars ($3.95) in damages from the cleric for the alleged adultery with his wife, Rosemary. The state-run Zimbabwe Broadcasting Corporation said Ms Sibanda, who worked at St Mary's Cathedral, admitted the affair in an interview.


Wonder what the thugs threatened her with?

ZBC followed court officials into the archbishop's office in a move that his lawyers said was evidence of an orchestrated attempt to destroy his credibility because of his virulent criticism of the government, including calling Mr Mugabe a murderer and a monster.


So Bob's afraid to kill the Archbishop. .. Good.

But the archbishop, speaking to the Guardian yesterday, declined to deny the affair, even though he was asked three times if there was any merit to the accusation. He said he would wait for the matter to come to court and that the accusations were politically motivated. "You see these people are always following me and trying to find something to try and fix me," he said. "There were a dozen news men accompanying this man [Mr Sibanda] to the court and then they splashed this before even giving me the summons."

Adultery is illegal, although rarely prosecuted, in Zimbabwe.


Wonder who's got a file on Bob and Grace?

The accusation comes a week after Archbishop Ncube returned from South Africa, where he launched a report that accused the Zimbabwean state of torture and illegal killings. "Mugabe is a man who is a megalomaniac. He loves power, he lives for power. Even his own party is appealing to him to step down," he said in Johannesburg.

For several years he was at odds with most of his own bishops in his strident criticism of the government, but in recent months the archbishop galvanised them into issuing a letter read in churches that likened popular opposition to Mr Mugabe's "racist, corrupt and lawless" government to the country's liberation war against white rule.

Zimbabwe's president has described him as a "half-wit".


This smear is going to fail, and it's going to be the beginning of the end for Bob, just as Solidarity and Pope John Paul II brought about the end of Soviet communism.
Posted by: || 07/17/2007 00:19 || Comments || Link || E-Mail|| [6466 views] Top|| File under:
Bangladesh
Massive festivities in Bangla after Hasina's arrest
Massive protests were reportedly staged

Staged. Interesting choice of words.

in Bangladesh after former prime minister and Awami League chief Sheikh Hasina was sent to jail Monday. Hasina stood before first class magistrate Kamrun Nahar, who rejected her bail petition after she was charged in an extortion case. She was then taken to a special sub-jail at a house at capital Dhaka meant for the deputy speaker of the countrys parliament, news agency Indo-Asian News Service reported. The former prime minister was charged with allegedly extorting about USD 435 million from a firm called Eastcoast Trading when her Awami League was in power. The managing director of the firm Azam J Chowdhury had filed a complaint against her June 13.

Hasina denied the charges and told the court, "I am not an offender, I am not an extortionist. My family and political ideology taught me to serve people's cause, not extortion." She called the cases "false and fabricated" and claimed she had been arrested without being shown any chargesheet or arrest warrant.

Awami League supporters held massive protest outside the magistrate's court and elsewhere in Dhaka. Police fired rubber bullets and teargas shells which injured the protestors, the news agency said. Another demonstration to protest the arrest was held at the Dhaka University campus.
Posted by: Seafarious || 07/17/2007 00:00 || Comments || Link || E-Mail|| [6466 views] Top|| File under:
Sheikh Hasina Wajed arrested
Bangladesh on Monday moved against the leaders of its two main political parties, both former prime ministers, as it intensified efforts to clean up the nation's corrupt politics.

In a dawn raid, hundreds of police and Special Forces swooped on the Dhaka home of Sheikh Hasina Wajed and jailed her on charges of extortion, which she has repeatedly denied. The arrest sparked an angry showdown with supporters of Sheikh Hasina, who ruled the impoverished country from 1996 to 2001, leading to police opening fire with tear gas and rubber bullets to restore order.

Hours later, the military-backed emergency government summoned the most recent elected prime minister Khaleda Zia — to appear in court next month to answer tax evasion allegations. Sheikh Hasina and Zia ruled alternately from 1991 to 2006 and stand accused of misrule that brought the country to the brink of anarchy earlier this year.

The government attempted to exile both in April as part of its efforts to reshape Bangladesh politics, although it later abandoned the plan.
Posted by: Fred || 07/17/2007 00:00 || Comments || Link || E-Mail|| [6469 views] Top|| File under:
Caucasus/Russia/Central Asia
Army chief warns Poles: if you want U.S. shield, buy gas masks
MOSCOW (RIA Novosti) - Russia's highest-ranking military officer condemned Monday U.S. plans to deploy a missile shield in Europe, and jokingly warned Poles that they might need to prepare themselves by buying gas masks.

When a journalist from Trybuna, a Polish daily, suggested that Poles might need to think about buying warm clothes to prepare for being sent to Siberia in the case of a Russian retaliation to the missile shield project, Army General Yury Baluyevsky, Chief of Staff of the Russian Armed Forces, said it wasn't warm clothes they would need, but protective equipment.

"The decision to place [the shield] on Polish soil was taken by the Polish government. It seems to fully realize what kind of retaliation this may lead to... What they really should be concerned about is what will happen in the event that the shield works at all," Baluyevsky said.

"Intercepted missiles will disperse over your territory, and you will need to think not about warm clothes, but about acquiring gas masks and other protective equipment," he said.

The chief of staff dismissed the Pentagon's justification for the shield plans.

"As for the arguments [in favor of the shield], they can be described very simply - non-existent," he said in the interview, which was re-published on the Russian Defense Ministry's website.

He said that even the architects of a Europe-based U.S. anti-missile solution had already dropped their assertion that North Korea ever posed a missile threat to U.S. or Europe, and that "talk of a hypothetical Iranian threat takes a leaf from the same book," adding that this claim was also likely to be dropped soon.

When asked why Russia, with its powerful nuclear arsenal, is afraid of a handful of U.S. missiles in Poland, he said Russia was worried about the "third site" as an element of a much broader agenda.

"Of course a dozen such missiles as the Americans are planning to deploy in Poland - unproven and untested as they are - are not seen as a direct threat to Russia's deterrent capability," he said. "However, the U.S. doctrine treats missile defense as part of a broader 'strategic triad,' which also includes offensive strategic weapons."

"We are sure that U.S. missile defense capability, including a proposed European site, would develop, and its anti-Russian capability would grow in the future," Baluyevsky said. "In such an environment, we would be forced to take appropriate countermeasures."

He said Washington's decision to deploy a missile shield in Europe was "logical, but only under a logic that belongs to a past era."

"You have Russia and the United States, and both have to reduce their nuclear capabilities. What you want is to be able to deliver a first strike while minimizing your potential enemy's ability to do so. To achieve that, you need to encircle the enemy's territory with offensive and missile-defense bases. . . This is normal military logic. The only problem is that this is the logic of a past era - the Cold War, and standoffs between blocs in Europe."

"During that era, there were ideological grounds. . . Today, there is no such confrontation, but the ideas of that era seem to be alive and well. This is where the logic breaks," Baluyevsky said.

During the interview, Baluyevsky took a global map of U.S. anti-missile sites and said that "all these sites are close to Russian borders, all are looking toward Russia. This is the reason why we have said our country is being militarily encircled."

When asked about Europe's apparent indecision over the shield, Baluyevsky praised the EU for its readiness to discuss all difficult issues.

"The issue affects all Europeans and must therefore be discussed on a multilateral basis," he said.

"It is dangerous to make decisions of such seriousness without even talking to your neighbors," he added.

Baluyevsky denied that Russia's recent reaction to missile plans was "knee-jerk," and said that historically, cooperation between Russia and the West was always more effective than fighting. He declined to give his personal assessment of Poland's policies concerning the shield and other issues.

"Assessments of the actions of a foreign government is not my territory. The Poles have elected this government and only they are in a position to decide whether its course is satisfactory and whether the alliances this government makes are good. What makes me sad is the current relationship that we have with Poland - on the state as well as military level," he said.

"I think what is happening now in Russian-Polish relations will also become history, albeit one with an unpleasant aftertaste. I am optimistic; I believe that good sense will prevail eventually," Russia's top general said.
Posted by: anonymous5089 || 07/17/2007 08:30 || Comments || Link || E-Mail|| [6465 views] Top|| File under:
India-Pakistan
Perv backs down in fight with chief justice
President Pervez Musharraf and Prime Minister Shaukat Aziz on Monday withdrew the charge of judicial misconduct against Chief Justice of Pakistan (CJP) Iftikhar Muhammad Chaudhry and rescinded two paragraphs from the main reference.

"I have been instructed by President Musharraf and Prime Minister Shaukat Aziz that paragraph 34 on page 14 as well as paragraph 36 (g) on page 16 may be considered as deleted," government lawyer Syed Sharifuddin Pirzada told the full court of the Supreme Court. Pirzada said that these two paragraphs and the title of 'judicial misconduct' would now be deemed eliminated from the reference.

The judicial misconduct charge centred on claims that the CJP's verbal orders in some court cases varied from subsequent written orders. With the elimination of these two paragraphs, the reference is now left with the single allegation that the CJP had misused his authority by inducting his son Dr Arsalan in the Federal Investigation Agency (FIA).

Justice Tassaduq Jillani said the most serious allegation against any judge is judicial misconduct, which the government had withdrawn.

The CJP's lead lawyer Aitzaz Ahsan opposed the government's move and said the reference could not be withdrawn piecemeal, but should be rescinded completely. He said that the government had withdrawn the two paragraphs because they contained the names of two incumbent judges of the full court.
Posted by: Fred || 07/17/2007 00:00 || Comments || Link || E-Mail|| [6466 views] Top|| File under:
Olde Tyme Religion
Sweden struggles to integrate Muslim immigrants
Candy Coated Story
Sweden has welcomed immigrants with open arms for decades but now it is grappling with how to integrate them into society, especially in the southern town of Malmoe amid a massive influx of refugees.

Once a thriving industrial town with full employment, Malmoe has seen many of its plants shut down since the 1990s. That, combined with a never-ending stream of foreigners arriving, has led to rising juvenile delinquency and rampant unemployment.

Of the town's 280,000 inhabitants, a third are foreigners and 60,000 are Muslims.

"We are an open city. We see these immigrants as a resource for our society," Malmoe's Social Democratic mayor Ilmar Reepalu told AFP.

"The problem is that we have welcomed too many immigrants at the same time," he said, pointing out that last year Malmoe took in more Iraqi asylum-seekers than Germany, Spain, France and Italy combined.

Reepalu said 5,000 refugees a year seek asylum in Malmoe, Sweden's third largest city behind Stockholm and Gothenburg, though it is really only able to take in 1,500.

The result is many overcrowded apartments as refugees flock to immigrant-heavy areas and an employment rate that has dropped to around 50 percent.


Swedish Integration Minister Nyamko Sabuni -- a Muslim who came to Sweden when she was 12 and the first African to become a member of government in the country -- insists that the only way for immigrants to integrate into society is to learn the language and get a job.

"It is crucial that immigrants get in contact with the labour market as soon as possible after receiving their residence permit. This has to be combined with language courses," she told AFP.

While immigrants to Sweden in the late 1950s and 1960s came as much-needed labourers, the trend has in recent decades shifted toward political refugees, according to Yves Zenou, an economics professor at Stockholm University specialised in integration problems.

"Immigrants to Sweden have become political refugees. First there were people from South America, then Iran, Afghanistan and now Iraq," he said.

"They come seeking asylum and not work," he said.

He recalled the Scandinavian country's generous humanitarian policies which provide immigrants with everything they need once they arrive.

"The famous welfare state takes care of everything on a social level. But that's the limitation of the system -- the country cannot provide any solution when it comes to jobs, which is the key to integration," he said.

And the situation risks getting worse.


New arrivals tend to settle where they already have friends and family members, leading Swedes to desert some areas, such as Malmoe's southeastern neighbourhood of Rosengaard.

"When a lot of people from one ethnic group concentrate together, you always see the same phenomenon everywhere: they become marginalised, with high unemployment and crime rates," Zenou said.

"That's the case in the United States, France and Britain and now in Sweden, although at different levels," he stressed.

If nothing is done, he said, the situation in Sweden could explode within 10 or 20 years, as it already has in other parts of Europe.

Immigrants in Sweden follow a well-established pattern, he explained. Children grow up seeing their parents unemployed and socially excluded and inherit their frustration.

Compared to slums and projects in France or the US, Rosengaard looks like a nice community. But it stands out in a Swedish context.

On a recent visit, veiled women walk behind the men, casting quick glances at their husbands before refusing to speak to AFP's reporter. At the local mall, more Arabic is heard than Swedish and 28 of the 30 shopkeepers are immigrants.

The neighbourhood is clean, with plenty of greenery providing a nice backdrop for the modern brick buildings. But sprouting from every balcony or rooftop is a satellite dish, broadcasting programs for faraway countries.

For the time being, crime levels in Rosengaard are manageable, Malmoe police spokesman Lars Foerstell said.

"We do have a problem with youth criminality, with young people who commit different kinds of crimes," citing minor robberies, assaults, gang fights or rocks thrown at police cars.

"But it doesn't happen everyday."

However, the neighbourhood is stigmatized and even the slightest of incidents is reported in the press.

"The media often make it sound very much worse than it is," he said.

Meanwhile, Bejzat Becirov, the head of Malmoe's Islamic Centre and mosque, Scandinavia's first when it opened in 1984, continues to spread his message of tolerance and integration, as he has for 45 years.

"We have accepted a part of this country, we have accepted its rules and we want to be a part of it," he said, echoing Sabuni's insistence that integration comes through the language.

Discrimination is not a serious problem, he said.

Rather, "the biggest enemy of integration is the satellite dishes which broadcast TV programmes from countries where some children were even not born."




Posted by: GolfBravoUSMC || 07/17/2007 13:22 || Comments || Link || E-Mail|| [6463 views] Top|| File under: Global Jihad
Cracking down on Nigeria's 'pleasure island'
Tonight on "Religious Cops: Nigeria"...


The Sharia police, or Hisbah, say they will soon commence raids in an enclave in northern Nigeria's ancient Muslim city of Kano - dubbed by locals as "pleasure island". The Hisbah have given themselves the task of enforcing morals and Islamic law in the city, but so far have largely left Sabon Gari, or New Town, alone, complete with its bars, brothels and night-clubs. But they say they must stamp out such "sinfulness" in case it "pollutes" the rest of the city.


Oh, boy. Knew that was comin...


Sabon Gari has always been a district populated by "settlers" or non-Muslim southern traders and professionals who have settled and worked in Kano. But after years of ethnic and religious violence, much of Kano's small Christian population withdrew further to Sabon Gari to seek safety in numbers. This has resulted in a peaceful co-existence between residents of the area and the rest of the city.


Looks like that strength in numbers thing works pretty well, eh,... INFIDEL!


Sabon Gari also happens to be one of Kano's biggest ghettos, with blocked sewers, gullied streets and piles of rubbish on almost every street corner. Cannabis is also openly smoked in this part of the city and pipe-born water is even rarer than in the rest of Kano.


Who needs water when ya got weed?


The BBC News website learnt that some Muslims often cross the religious divide - under the cover of darkness - from the Sharia part of Kano to Sabon Gari for dancing, alcohol and sex.
Noooooooo! What would the Prophet say! I'll bet he'd be soooooo disappointed in you guys. Gee whiz...
"I often bring many of them here at night to drink," says Mohammed, a taxi driver in the city. "It's an open secret, my brother. The code is thou shall not be caught," he says with a knowing smile.


See. It says so right here in the Koran. Gimme a second, I'll find it...


Mohammed wouldn't say whether he also makes the nocturnal pilgrimage to the city's pleasure island. "As long as no-one sees you, you remain a good Muslim and the Hisbah can't come after you."


...and I go at night when the Prophet is sleeping.


Even in the Sharia part of Kano, prostitutes often disguise their trade by covering themselves up in the Islamic veil.


Hey, baby? Wanna see what's under the bag?


But now, the Hisbah are saying enough is enough. "Sharia has been very successful in Kano. So, we cannot allow a tiny spot in the city to ruin our successes so far," Abubakar Rabo Abdulkarim, who is in charge of operations at the Hisbah, told the BBC News website. He says his men will soon launch a raid on Sabon Gari to cleanse it of all "instruments of sin".


I got a feeling a severe ass kicking laid on these clowns would make them disappear forever. Is there a Nigerian Mafia?


But Mr Abdulkarim also understands the complex cultural nuances of his environment. "Sharia is not a one-day affair. We will get there very soon. Knowing the nature of our environment, we have to be really careful," he says.


...so we don't get our asses kicked by the locals.


He says he has started by reducing the amount of alcohol that goes into Sabon Gari without actually entering the district. "We mount checkpoints on the main roads leading into the city and impound all lorries attempting to bring alcohol into our city. So, in fact, all the beer you see in Sabon Gari was smuggled in."


Thanks, Abu. We can charge more now. Will you be dropping by to pick up your end or should we send it to you?


But Obinna Amaechi, sitting in a roadside bar with a beer bottle in his hand, is not worried. "They are not serious. They come here at night and join us at the bar and now they say they want to come and destroy the beer parlours? I think they are joking," he says nonchalantly.


What happens in Sabon Gari, stays in Sabon Gari...


Bar-owner Chidinma Anakwe or "Madam Cash", as her customers call her, further points out that that the Hisbah said non-Muslims would not be affected by Sharia. "They say Sharia is for the Muslims. As for me, my religion does not stop me from selling or taking alcohol, why should they try to interfere with my business?" she asks.


Ummmmmm...because they're fanatical Muslims, maybe?


Madam Cash runs a roadside bar on a main road in Sabon Gari. Despite her passionate defence of her liquor trade, she wouldn't want her picture taken, afraid that her bar might be singled out by "some people" for cleansing.


Yeah. "Some people"...


Her fear is common among the Christian and animist residents of Sabon Gari. Having been through many ethnic and religious clashes, in which hundreds of people were killed, they have learnt to massage the system rather than rock the boat. Many of them reacted almost violently when attempts were made to take their pictures or those of their bars.


Sounds like Vegas in the old days.


"As long as they remain this careful, they will keep their businesses and the Hisbah may never come here," Solomon Gapsiso, a Christian who has lived in Kano for more than a decade, said.


Oh, I wouldn't make book on it. And it sounds like you could at Madam Cash's.


Mr Abdulkarim says other societies may tolerate sex workers, but his green-uniformed Hisbah will not allow Kano to become the modern-day Sodom and Gomorrah. However, there is yet another district where Mr Abdulkarim and his band of Hisbah volunteers will not go, even if they rid Sabon Gari of its "sinful" night life - the army and police barracks. These also boast small "mammy markets", where alcohol is freely sold and sex-workers operate unhindered.


...and have guys with guns who might get pissed off.


It is unlikely that Mr Abdulkarim's unarmed patrol teams could venture into these enclaves, suggesting Kano will continue to implement Sharia in patches for a long time to come.


Sounds like the Hisbah are a lotta noise when the possibility of a showdown exists...
Posted by: tu3031 || 07/17/2007 11:11 || Comments || Link || E-Mail|| [6466 views] Top|| File under:
Muslim countries urged to invest in education
Malaysian Prime Minister Abdullah Ahmad Badawi urged Muslim countries on Monday to invest more in education to curb poverty and backwardness, which he called the biggest threats they face in modern times. Speaking at an international conference of Islamic scholars, Badawi said Muslims had fallen far from the era when they were widely respected for their creativity and innovation. "The real threat the Muslims face today is their poverty, their backwardness," he said in his speech in Kuala Lumpur. "If we want to return to the days of glory, education is the answer."

"We're lazy seeking knowledge," he added. "This is the real failure of the Muslim world today." Malaysian officials have noted that the 57 members of the Organisation of the Islamic Conference, the world's main Muslim political grouping, accounted for only 5 percent of the world's gross domestic product in 2005 despite comprising 21 percent of the global population.

Posted by: Fred || 07/17/2007 00:00 || Comments || Link || E-Mail|| [6488 views] Top|| File under:
Who's in the News
55
[untagged]
5
Iraqi Insurgency
5
Taliban
5
al-Qaeda in Iraq
4
Hamas
4
al-Qaeda
4
Islamic Courts
3
Mahdi Army
1
Govt of Syria
1
Fatah al-Islam
1
Iraqi Baath Party
1
DFLP
1
TNSM
1
Islamic Jihad
1
Palestinian Authority
1
al-Qaeda in Europe
1
Govt of Iran
1
Global Jihad
Bookmark
E-Mail Me
The Classics
The O Club
Rantburg Store
The Bloids
The Never-ending Story
Thugburg
Gulf War I
The Way We Were
Bio
Merry-Go-Blog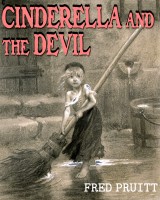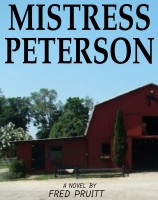 On Sale now!


A multi-volume chronology and reference guide set detailing three years of the Mexican Drug War between 2010 and 2012.

Rantburg.com and borderlandbeat.com correspondent and author Chris Covert presents his first non-fiction work detailing the drug and gang related violence in Mexico.

Chris gives us Mexican press dispatches of drug and gang war violence over three years, presented in a multi volume set intended to chronicle the death, violence and mayhem which has dominated Mexico for six years.
Click here for more information


Meet the Mods
In no particular order...


Steve White
Seafarious
Pappy
lotp
Scooter McGruder
john frum
tu3031
badanov
sherry
ryuge
GolfBravoUSMC
Bright Pebbles
trailing wife
Gloria
Fred
Besoeker
Glenmore
Frank G
3dc
Skidmark
Alaska Paul



Better than the average link...



Rantburg was assembled from recycled algorithms in the United States of America. No trees were destroyed in the production of this weblog. We did hurt some, though. Sorry.
3.236.52.68

Help keep the Burg running! Paypal: