Afghanistan
UK: Iran supplying arms to the Taliban
London, Jul. 16 – Britain on Monday reaffirmed a previous claim that Iran was supplying Taliban insurgents in Afghanistan with arms to attack Coalition forces. "We have successfully interdicted the transfer of arms across the Iranian border into the southern part of Afghanistan. To my knowledge, on at least two occasions—perhaps even more—we have identified markings on weaponry that suggest that it had its origins in Iran", British Defence Secretary Des Browne told Parliament.

Browne said that the international community ought to make it clear to the Iranians that their actions in Afghanistan were "unacceptable".

He added that the Taliban were currently able to threaten Afghan and international security forces in parts of eastern and southern Afghanistan by means of improvised explosive devices, suicide bombers and small-scale attacks.
Posted by: || 07/17/2007 00:12 || Comments || Link || E-Mail|| [6467 views] Top|| File under:
Britain
Galloway suspended from House of Commons
Garin Hovannisian & Alec Mouhibian, The Weekly Standard

EARLY THIS MORNING, a committee of the British House of Commons suspended the flamboyant

*

George Galloway, member from Bethnal Green and Bow, for 18 days for concealing the Iraqi funding of his "charity," the Mariam Appeal. Founded in the late 1990s to bring attention to the suffering of Iraqis under U.N. sanctions, the Appeal was the platform from which Galloway pursued his anti-West campaign. The committee found that


the Oil for Food Programme was used by the Iraqi government, with Mr. Galloway's connivance, to fund the campaigning activities of the Mariam Appeal. In acting as he did, Mr. Galloway breached the advocacy rule and damaged the reputation of the House.

Galloway was courting Saddam Hussein well before the dictator fell out of power and into fashion in radical leftist circles. "Sir, I salute your courage, your strength, your indefatigability," Galloway told the tyrant in 1994. "And I want you to know that we are with you until victory, until victory, until Jerusalem." . . .




*Remember the catsuit photos? "Flamboyant" ain't the half of it!



Posted by: Mike || 07/17/2007 16:22 || Comments || Link || E-Mail|| [6517 views] Top|| File under: Iraqi Baath Party
Inmate runs terror website from his prison cell
AN al-Qaeda fanatic jailed for inciting murder online was caught making a website urging terror attacks - from his cell in Britain's most secure prison. Tariq Al-Daour, 21, used a smuggled mobile phone and modem lead to access the internet on a laptop issued by the Prison Service to help him prepare his court case.

The laptop was seized after a violent struggle when prison officers suspected he was misusing it and the hate-filled website called Global Jihad was found. The Home Office has launched an urgent inquiry to discover how the mobile was smuggled into Belmarsh's High Security Unit, which holds the country's most dangerous inmates. They fear Al-Daour may have used it to contact other al-Qaeda terrorists and are scrutinising calls he made.

A senior prison source said yesterday: "It is frightening that an al-Qaeda prisoner was able to build an extremist website within Britain's supposedly most secure jail. This is a massive security breach. It's a real wake-up call.


Every time they get one of those wake-up calls they go back to sleep almost immediately.

"The fact he was inside for building terror websites means he should have been watched like a hawk. A mobile phone should never have managed to end up in the High Security Unit in the first place. Prisoners are strip-searched when they enter and leave. The fear is a corrupt member of staff got the phone in."


Prob'ly the bearded guy with the turban.

Al-Daour's website - built while he was on trial - was full of al-Qaeda propaganda calling on extremists to wage war on the West. The source said: "The website was not finished, but it wasn't far off. He must have been working on it for some time as there were a lot of pages and text. It is staggering that he was able to work undetected."

Two weeks ago, Al-Daour, born in the United Arab Emirates, and two fellow extremists were jailed for six-and-a-half-years for inciting terrorist murder using the internet. They ran a series of jihad websites containing films of beheadings and bomb-making tips. The cyber jihadis were the first to be convicted in the UK of inciting terror online.



He refused to hand it over, sparking a vicious riot in which four officers were battered with pool cues by Al-Daour and other al-Qaeda prisoners.

Al-Daour's laptop was seized at the South London jail in May. He refused to hand it over, sparking a vicious riot in which four officers were battered with pool cues by Al-Daour and other al-Qaeda prisoners. The Ministry for Justice denied a mobile phone had been found, but refused to discuss how illegal material found its way on to the laptop.

28 LAPTOPS worth £1,000 each were given to terror suspects at Belmarsh to access legal papers, the Mirror revealed last year. Under the Access to Justice scheme, prisoners get laptops to prepare their court cases. Internet access can be obtained using a mobile phone. It is not the first time a mobile has been found on the High Security Unit. Earlier this year, a prisoner was caught chatting on one on the unit. It is understood he was moved to a new prison after being convicted. There are around 125 Muslim terror suspects in the jail.

This article starring:
TARIQ AL DAUR
al-Qaeda
Posted by: anonymous5089 || 07/17/2007 12:36 || Comments || Link || E-Mail|| [6489 views] Top|| File under: al-Qaeda
China-Japan-Koreas
N. Korean nuclear envoy arrives for Beijing talks
North Korea's top nuclear envoy arrived Tuesday in Beijing for another round of talks on disarming Pyongyang's nuclear program, a day after the UN confirmed the communist country had shut down its sole functioning nuclear reactor.

Kim Kye Gwan did not say anything at the Beijing airport, but he told broadcaster APTN on leaving Pyongyang that "there should be discussion on how to define the targets of the second phase, the obligations for each party, and also the sequence of the actions."

North Korea pledged in an international accord in February to shut the reactor at Yongbyon and dismantle its nuclear programs in return for 1 million tons of oil and political concessions. However, it stalled for several months because of a separate, now-resolved dispute with the US over frozen bank funds.

Posted by: Fred || 07/17/2007 00:00 || Comments || Link || E-Mail|| [6519 views] Top|| File under:
Europe
1/3 Europeans say Jews too influential
The other 2/3 don't speak out because they fear Jewish influence


Anti-Semitic feeling in Europe is growing, with half of respondents in a new survey believing that Jews are more loyal to Israel than to the countries where they live and a third saying Jews have too much influence in business and finance, according to a report released Tuesday by the Anti-Defamation League.


Unless they're terminally stupid---which many of them are
Posted by: gromgoru || 07/17/2007 09:45 || Comments || Link || E-Mail|| [6518 views] Top|| File under:
Gül: Ties with US would collapse if arms to PKK claims confirmed
Turkish-US relations would break apart if rumors of US supply of arms to the outlawed Kurdistan Workers' Party (PKK) in Iraq are proven correct, Foreign Minister Abdullah Gül said.




Former PKK members fleeing camps in northern Iraq have recently said in their testimonies to security officials and prosecutors that members of the terrorist group in Iraq were being supplied with US weapons. Gül earlier said that Turkey has formally requested an explanation from Washington over the claims and officials said Ankara's concerns were not based solely on confessions of the former PKK members.

Asked whether Ankara has evidence to support claims of the former PKK members, Gül said in an interview with private Kanal A television on Sunday night that there has been no confirmation of the charges. "We have not confirmed anything. But there is such an allegation and there are convincing confessions," Gül said, emphasizing that the charges were being investigated. "We have requested information [from the US]."

He said if the US really supplies arms to the PKK, this would eventually be revealed. "If such a thing happens, our relations would break apart," he said. But he added that the allegations could well be part of a plot to undermine Turkish-US ties and said it did not seem logical for the US to supply weapons to the PKK in Iraq openly. "But since there is such an allegation, we have to investigate it," he said.

The foreign minister said Ankara was aware that weapons supplied to the Iraqi army sometimes turned up in PKK hands amid the chaos in Iraq. "Of course the US military and several European countries give weapons to Iraq as there is a new army being built there. Some of these weapons could end up in PKK hands and indeed we found out that some of the PKK weapons seized were those that had been given to the Iraqi army in good faith."

The US classifies the PKK as a terrorist organization and has pledged to take steps to counter the threat it poses to Turkey. But few tangible outcomes have emerged from its fight against the group. Impatient with US slowness, Ankara has warned it could carry out a cross-border operation to strike the PKK bases in northern Iraq.

Gül declined to comment when he was asked whether there could be a cross-border operation in the next month, but added everything could change depending on the circumstances.
Posted by: anonymous5089 || 07/17/2007 08:35 || Comments || Link || E-Mail|| [6460 views] Top|| File under:
Home Front: Politix
Bush Surprises Senate Aides With Unexpected Interruption of White House Meeting
President Bush shocked Capitol Hill staffers and Republican leaders Monday when he crashed a meeting at the White House to deliver a blunt message that he wasn't backing down on Iraq and Republicans need to understand that.

"It was stunning," said one GOP aide who attended the meeting. "We couldn't believe he came in."

"We kept looking at each other, amazed he came in," said another Republican aide.

Bush was described as folksy, adamant and mildly profane as he interrupted the meeting between senior White House communications staffers Tony Snow and Ed Gillespie and GOP leaders. His message: the policy on Iraq isn't changing. He is not backing down and no one on Capitol Hill should be confused into thinking he is letting up.

The interruption precedes what is expected to be an all-nighter in the Senate on Tuesday, ordered by Senate Majority Leader Harry Reid as a way to protest GOP blocking tactics on moves to compel U.S. troop withdrawals from Iraq.

Speaking on the Senate floor, Reid said Iraq is the most important issue facing the United States and attempts to block legislation calling for troops to be withdrawn from Iraq will be met with a hardball response.

"We're going to work on this amendment until we get an up or down vote on it," he said.

Senate Republican leaders, alerted to Reid's plans on Monday, said they have the votes to keep the president's surge policy in place, at least for now, and called Reid's up-all-night gambit a stunt that wouldn't change any minds.

Senior Democratic leadership aides acknowledged that Reid's all-nighter — complete with roll-away beds — is meant to draw public attention to GOP demands that any changes to Iraq policy carry a 60-vote majority.

"Is this a publicity stunt? Yes," a senior Democratic aide told FOX News. "This is the only way we know to highlight their complete ignorance of the will of the people!"

Republicans said they've applied that standard for months on Iraq policy changes and aren't about to change now, especially when recent GOP defections have given Democrats bipartisan majorities on troop drawdowns and other policy changes.

Reid will seek a test vote Wednesday on an amendment by Sens. Carl Levin of Michigan and Jack Reed of Rhode Island to begin troop withdrawals late this year and have most combat forces out of Iraq by spring 2008.

Republicans predict that amendment will fall well short of the 60 votes required and probably attract no more than 55 votes, possibly fewer. Other non-binding policy changes are expected as well, but nothing is expected to garner the required 60 votes.

"The much-discussed Republican revolt has yet to materialize," a senior GOP aide said.
Posted by: Sherry || 07/17/2007 13:57 || Comments || Link || E-Mail|| [6487 views] Top|| File under: Iraqi Insurgency
Home Front: WoT
New Hearing Sought in 'Fragging' Case
FORT BRAGG, N.C. (AP) - Lawyers for a soldier accused of killing two higher-ranking officers in Iraq argued Monday to start over with a new investigation hearing and new defense lawyers and prosecutors.

The defense said New York Army National Guard Staff Sgt. Alberto B. Martinez, 39, of Troy, N.Y., received poor representation at his Article 32 hearing, the military equivalent of a civilian grand jury. Defense lawyers asked the military judge, Col. Patrick Parrish, to throw out the previous findings and order a new Article 32 hearing. They also asked the judge to disqualify all attorneys who have handled the case so far, arguing that the lawyers should have had experience in capital cases.

The daylong hearing ended with no ruling by Parrish, who will decide later on the nine defense motions, which prosecutors opposed.

The defense lawyers also said an Army investigator hadn't cooperated fully with them, and they disputed whether the incident took place during a time of war.

Martinez is charged with two counts of premeditated murder in the June 8, 2005, deaths of Capt. Phillip Esposito, 30, of Suffern, N.Y., and 1st Lt. Louis Allen, 34, of Milford, Pa. He was accused of detonating grenades and a mine in their room at one of Saddam Hussein's former palaces near Tikrit, Iraq, the day before. Esposito and Allen were the sergeant's superiors in the 42nd Infantry Division of the New York National Guard. Martinez is the only soldier known to be charged with killing a superior - known as ``fragging'' - during the Iraq war.

Martinez could receive the death penalty if convicted. His trial had been scheduled for August, but pre-trial proceedings have now been scheduled into October, The Fayetteville Observer reported.

The delays have frustrated the widows of Esposito and Allen. ``I just hope my daughter will see justice,'' Siobhan Esposito said of her 3-year-old. ``She's been dealt an unimaginable loss. She doesn't have her father, and it doesn't seem like she'll ever even see justice.''
Posted by: || 07/17/2007 00:27 || Comments || Link || E-Mail|| [6471 views] Top|| File under:
India-Pakistan
US to pour $750m into Pakistan's tribal areas
WASHINGTON (AFP) - The administration of President George W. Bush plans to pour 750 million dollars worth of aid into Pakistan's tribal areas in a bid to wrest it away from Al-Qaeda and Taleban militants, The New York Times reported on its website late Sunday.

But citing unnamed officials involved in the planning, the newspaper said some people were warning of the dangers of distributing so much money in an area where oversight is impossible.

Who will be given the aid has quickly become one of the most contentious questions between local officials and American planners concerned that millions might fall into the wrong hands, the report said.

A draft of the US Agency for International Development plan given to The Times by an official who worked on it warns that the "severe governance deficiencies" in the tribal areas will make it virtually impossible for the aid to be sustainable or to overcome the "area's chronic underdevelopment and consequent volatility," the paper pointed out.

The plan was highlighted during a visit to Pakistan in June by Richard Boucher, the assistant secretary of state for South and Central Asian affairs, as a measure of Washington's support for Pakistani President Pervez Musharraf, The Times said.
Posted by: anonymous5089 || 07/17/2007 08:52 || Comments || Link || E-Mail|| [6461 views] Top|| File under:
A fight to the death on Pakistan's border
Long piece from the Asia Times about doings on the Afghan-Pak border, including construction of an American fire base about 3 klicks in. Naturally, Dire Revenge™ is threatened for the Lal Masjid attack. Lots of eye-rolling and spittle. Just the base paragraphs here, go read the rest.

As a result, a large US base is under construction on a mountaintop at Ghakhi Pass on the Pakistan-Afghanistan (Bajaur) border.

Militants believe this is in preparation for an operation inside Pakistan to clamp down on them as well as to renew the hunt for bin Laden and his associates. As a result, the militants have attacked the new base in an attempt to delay its construction.

"This is a matter of life and death for the mujahideen. We will shed our blood, but we will never let this base be completed," Dr Ismail told Asia Times Online while standing at the grave of his son, who was killed a few weeks ago by US forces while attacking the base.
Posted by: || 07/17/2007 00:06 || Comments || Link || E-Mail|| [6466 views] Top|| File under:
Pakistan: Muslim Mob Confesses To Church Attack
Muslims have apologized for attacking a church last month in Pakistan's Punjab region, but they offered no compensation for injuring Christians and damaging the building. In addition to wounding seven Christians and destroying books at the Salvation Army church in Chak 248, a village 20 miles north of Faisalabad, the perpetrators admitted that a Muslim resident had planned to burn a page of the Quran – punishable with life imprisonment under Pakistani law – and blame the Christian community.

"We are sorry and promise that this will not happen in the future," Faizur Rehman, one of 41 Muslims originally accused with attacking the church on June 17, said in a June 28 notarized affidavit.


Continued on Page 49
Posted by: Seafarious || 07/17/2007 00:00 || Comments || Link || E-Mail|| [6494 views] Top|| File under:
More troops to deploy in NWFP and Tribal Areas
A high level meeting chaired by President Pervez Musharraf on Monday decided to deploy additional forces in NWFP and the tribal areas to combat a surge in militancy in the region, television news channels reported. According to Aaj TV, the government decided to expedite the recruitment of 15,000 troops in the security forces to maintain law and order in NWFP.

Some 100 people, mostly security personnel, were killed in three suicide bombings in NWFP and the tribal areas over the weekend, in attacks believed to be linked to the government operation to clear Lal Masjid and Jamia Hafsa in Islamabad of militants. Prime Minister Shaukat Aziz, Interior Minister Aftab Sherpao, Foreign Minister Khurshid Kasuri and NWFP Governor Jan Orakzai also attended the meeting at the presidential camp office in Rawalpindi where the decision was made, Geo News reported. It added that the government also decided to enhance the capacity of the forces in these areas to effectively combat terrorism and militancy.

ISI Security officials at the meeting said they had warned the government about the expected reaction in the tribal areas and NWFP after the Lal Masjid operation. The meeting was told that a strategy was drawn up and approved by the president to cope with the expected backlash, but it could not be implemented at once.

Agencies add: The NWFP governor has been directed to hold the necessary parlays with tribal elders on the new security measures approved by the government, sources told Online.

Gen Musharraf said that the North Wazirstan accord was not signed with the Taliban but with tribal elders, and directed the NWFP governor to hold talks with these elders to revive the deal. He said Pakistan wants peace and stability in Afghanistan. The prime minister pledged at the meeting that the NWFP government would be given all the resources it needs to maintain law and order and the government's writ in the province.

NWFP Chief Minister Akram Khan Durrani did not attend the meeting, and the prime minister later called him up and discussed the security situation and the recent suicide attacks with him. He directed the chief minister to tighten security in the province.

The president and prime minister also held a one-on-one meeting where they discussed the North Waziristan peace, the "political role of opposition parties, role of religious parties, and increasing unrest among the people regarding law and order", sources told Online.
Posted by: Fred || 07/17/2007 00:00 || Comments || Link || E-Mail|| [6463 views] Top|| File under: Taliban
NWFP forms jirga to talk to militants
The NWFP government formed a jirga on Monday to hold talks with "miscreants" in Malakand Division, after a double suicide attack on an army convoy in Mingora killed 13 soldiers and six civilians, Chief Minister Akram Durrani told a news conference. "The jirga of elected representatives, district administration officials and leaders of political parties will hold negotiations with the miscreants to find a solution," the chief minister told reporters after several hours of talks with the 130-member jirga.


I think we all pretty much saw that one coming. I think Bill Roggio called it the day after Ghazi got croaked.

He said a military operation would be the last resort, but warned the "miscreants", a reference to pro-Taliban militants, that attacks on security forces would be considered an "attack on the jirga". Durrani said jirgas for each of the six districts in Malakand Division would also be formed. "Most participants of the jirga complained about the army's arrival in Malakand," the chief minister said. "I told the jirga members that the decision to send troops was taken at the National Security Council meeting." Durrani made it clear that no military operation would be carried out unless district police officer sanctioned it.
Posted by: Fred || 07/17/2007 00:00 || Comments || Link || E-Mail|| [6466 views] Top|| File under: Taliban
Tribal cops, govt employees too scared to work in Miranshah
Tribal police and other government employees stopped going to work on Monday after receiving death threats from local militants following the decision of local Taliban to pull out of a peace deal with the government in North Waziristan.

The Taliban withdrew from the controversial deal on Sunday, and warned government employees to quit their jobs and tribal elders to stay away from the administration. Tribal police told shopkeepers in Miranshah on Monday that they could no longer guard them and the shopkeepers should hire private guards, some shopkeepers told Daily Times. Tribal cop Sher Nawaz was quoted as telling the shopkeepers: "We cannot endanger our lives to guard you after the threat (from the Taliban)." Radio Pakistan also went off air in Miranshah after its employees joined other government servants in staying away from their offices. "We have stopped going to the station because of the security threat," announcer Gul Raza Khan told Daily Times.

Tensions ran high in the bustling Miranshah bazaar, as security forces took up positions on hilltops around the town. "Eighty percent of businesses have been affected and non-local skilled workers from Bannu, Karak and Lakki Marwat districts are leaving because of the tense atmosphere," shopkeeper Muhammad Noor told Daily Times. A pamphlet from the 'Shura of North Waziristan Taliban' said they walked out of the peace agreement because it "did not serve the masses' interest". It added that the Taliban would not attack security forces from places close to residential areas, which might otherwise come under attack from return-fire.
Posted by: Fred || 07/17/2007 00:00 || Comments || Link || E-Mail|| [6467 views] Top|| File under: Taliban
International-UN-NGOs
Non Aligned Movement condemns Hamas, blames Israel
Members of the Non-Aligned Movement (NAM) on Monday condemned the recent "criminal" actions carried out by Hamas in Gaza, stressing that the Palestinian Liberation Organisation (PLO) remains the "sole and legitimate" representative of the Palestinian people and an "essential" party to any negotiations aimed at resolving the Palestinian-Israeli conflict.

In a statement distributed here today, NAM, comprising over 120 countries and chaired by Cuba, called for urgent efforts to be undertaken in order to avoid the complete disintegration of the foundation of a future sovereign, viable, independent Palestinian State and to rehabilitate and develop Palestinian institutions. NAM called for the restoration of the situation in the Gaza Strip to that which existed prior to the recent events, and for measures to be taken to preserve the territorial unity and integrity of the Palestinian Territory, including East Jerusalem.

It called on the Palestinian leadership, the leaders of all factions and all Palestinians to unite in support of President Mahmoud Abbas and to resolve their differences by peaceful means, expressing support for a national dialogue to achieve national reconciliation.

Blaming the Jewish state for what happened in Gaza recently, NAM said the Israeli actions, including military attacks, "have seriously undermined the functioning of the Palestinian Authority and have undoubtedly contributed to the growing polarization in the Palestinian society." NAM also condemned Israel for the prolonged occupation of the Palestinian territory and for all the "war crimes" it perpetrated there for four decades.

It finally called on the parties to the Middle East conflict to "urgently" resume peace negotiations on all tracks on the basis of international law, relevant UN resolutions, the principle of land for peace and the Arab Peace Initiative in order to comprehensively resolve the Arab-Israeli conflict as a whole.
Posted by: Seafarious || 07/17/2007 00:00 || Comments || Link || E-Mail|| [6466 views] Top|| File under: Hamas
UN SecGen ready to facilitate Syrian-Israeli peace talks
Secretary-General Ban Ki-moon on Monday said he would be happy to facilitate peace talks between the Israelis and the Syrians now that both sides have showed interest in doing so. "It is encouraging to see that Israeli Prime minister (Ehud Omert) and Palestinian President (Mahmoud) Abbas met again and also it's encouraging that Israel has expressed willingness to talk with the Syrian President (Bashar Al-Assad) and all other regional players. As Secretary-Genral, and the UN, firmly support such initiative and would be happy to facilitate such peace initiatives," Ban told a press conference. In an interview with Al-Arabia TV this week, Olmert offered to speak to the Syrians anywhere, any time, without preconditions and even without the US mediation. The Syrians also showed signs that they are willing to talks to the Israelis about the Israeli occupied Golan Heights.


It's all so very multilateral...until the Jooos say we'd like to remain alive, please.
Posted by: Seafarious || 07/17/2007 00:00 || Comments || Link || E-Mail|| [6468 views] Top|| File under:
Iraq
Pace: US Weighs Larger 'Surge' in Iraq
BAGHDAD (AP) - The U.S. military is weighing new directions in Iraq, including an even bigger troop buildup if President Bush thinks his "surge" strategy needs a further boost, the chairman of the Joint Chiefs of Staff said Monday. Marine Gen. Peter Pace revealed that he and the chiefs of the Army, Marine Corps, Navy and Air Force are developing their own assessment of the situation in Iraq, to be presented to Bush in September. That will be separate from the highly anticipated report to Congress that month by Gen. David Petraeus, the top commander for Iraq.

The Joint Chiefs are considering a range of actions, including another troop buildup, Pace said without making any predictions. He called it prudent planning to enable the services to be ready for Bush's decision.

The military must "be prepared for whatever it's going to look like two months from now," Pace said in an interview with two reporters traveling with him to Iraq from Washington. "That way, if we need to plus up or come down" in numbers of troops in Iraq, the details will have been studied, he said.
Continued on Page 49
Posted by: || 07/17/2007 00:03 || Comments || Link || E-Mail|| [6462 views] Top|| File under:
Hamas: Bush leading crusade against Palestinians
"President Bush is leading a new crusade against the Palestinians," Hamas spokesman in Gaza, Sami el-Zuhri, said on Monday night, adding that the group would "not give up the armed struggle™." In response to the US president's speech about the Middle East peace prospects, Zuhri told Al Jazeera that Bush's declarations about the establishment of a Palestinian state were "empty declarations aimed at dividing the Palestinians."

This article starring:
SAMI EL ZUHRI
Hamas
Posted by: Fred || 07/17/2007 00:00 || Comments || Link || E-Mail|| [6470 views] Top|| File under: Hamas
Hawatmeh won't attend PLO meeting
The head of the Syria-based Democratic Front for the Liberation of Palestine will not travel to the West Bank to attend a meeting of the PLO's top policy-making body called for by Palestinian Authority Chairman Mahmoud Abbas, the leader's office in Damascus said Monday. Nayef Hawatmeh has decided not to attend the meeting scheduled in the West Bank city of Ramallah this week, the DFLP said in a statement. The DFLP statement said it "rejects any Israeli conditions" to the visit. On Sunday, Israel said it would allow Hawatmeh to return from exile to attend the PLO session.

The DFLP carried out a 1974 raid on a school in the northern town of Ma'alot in which 24 Israelis were killed, most of them children.

Four DFLP members - Abu Lyla, Saleh Zaidan, Taysser Khaled and Fahd Suleiman - who live in the Palestinian territories, will attend the meeting instead of their leader, the DFLP statement said.

Abbas, who is locked in a bitter power struggle with Hamas, has called for the meeting, during which the PLO's Central Council is expected to be asked to approve Abbas' recent moves against Hamas following its takeover of the Gaza Strip last month. The Palestinian Liberation Organization considers itself the representative of all Palestinians, including those living in exile, but Hamas is not a member.

This article starring:
ABU LYLA
Democratic Front for the Liberation of Palestine
FAHD SULEIMAN
Democratic Front for the Liberation of Palestine
NAIEF HAWATMEH
Democratic Front for the Liberation of Palestine
SALEH ZAIDAN
Democratic Front for the Liberation of Palestine
TAISER KHALED
Democratic Front for the Liberation of Palestine
Democratic Front for the Liberation of Palestine
Palestinian Liberation Organization
Posted by: Fred || 07/17/2007 00:00 || Comments || Link || E-Mail|| [6466 views] Top|| File under: DFLP
Meshaal apologizes for Hamas murders during Gaza takeover, calls for dialog
Exiled Hamas leader Khaled Mashaal apologized on Monday for mistakes made during the takeover of the Gaza Strip, saying they were individual acts that do not represent Hamas policies. "What happened, I swear to God and God is a witness, was loathsome for us. But it is like a medicine pill that we were forced to swallow," he said in a speech at an Islamic conference held here. Parts of his speech were broadcast on the Qatar-based Al-Jazeera satellite TV station.

Hamas seized control of Gaza in mid-June, following a five-day battle against security forces loyal to the Fatah movement. In response, Abbas fired the Hamas-led coalition government and installed a West Bank-based emergency Cabinet, led by Prime Minister Salaam Fayad, a respected economist. Hamas denounced Abbas's measures as illegal, and said it would not recognize the new government.

Following the takeover, Hamas declared a general amnesty for members of the vanquished Fatah movement but since then, at least nine Fatah loyalists have been killed, according to Mezan, an independent Gaza-based human rights group. At least 20 others have been arrested, some of them beaten, with the fate of those seized often left in the hands of Hamas field commanders. Mashaal, who lives in exile in Syria, said he acknowledges mistakes took place, without providing examples or going into details. "I do not deny that some mistakes were made," he said. "They are marginal mistakes made by individuals that do not represent our policies. We apologize to God before apologizing to the people for them," he added.

Mashaal said dialogue was the only way out of the current crisis. "The problem is the other side rejects dialogue," he said, referring to Fatah.

This article starring:
KHALED MASHAAL
Hamas
Posted by: Fred || 07/17/2007 00:00 || Comments || Link || E-Mail|| [6464 views] Top|| File under: Hamas
Olmert to Abbas: Don't talk to Hamas
Israel's gestures to the Palestinian Authority, as well as increasing cooperation with the new government, will end if PA Chairman Mahmoud Abbas again agrees to a government condominium with Hamas, Prime Minister Ehud Olmert told Abbas on Monday.

According to Israeli officials, Olmert told Abbas - who pressed for the beginning of diplomatic negotiations - that Fatah-Hamas talks would be a cause for ending the emerging political process between Israel and the newly reconstructed PA.

Shortly after the meeting, Hamas seemed to be sending a message of its own to Abbas and Olmert, as three Kassam rockets fell on Sderot. One rocket scored a direct hit on a home in Sderot while the other two landed in other parts of the city. No casualties were reported, although several people were treated for shock.

Government sources said that Olmert, who told Abbas that 250 mostly Fatah prisoners would likely be released by Friday, called on the Palestinians to actively work against terrorism emanating from the West Bank. Olmert stressed the importance to Abbas from Israel's perspective of seeing law and order in the West Bank. Palestinian negotiator Saeb Erekat, who took part in the meeting, welcomed the prisoner release at a press conference he held in Ramallah, but called on Israel to free more prisoners.
Posted by: Fred || 07/17/2007 00:00 || Comments || Link || E-Mail|| [6460 views] Top|| File under: Palestinian Authority
Olde Tyme Religion
Iranian official warns Muslims against extremism
Iran's Judiciary Chief Ayatollah Mahmoud Hashemi Shahroudi here Monday regretted that Islam is faced with major threats posed as a result of extremism adopted by certain groups and malevolent propaganda by arrogant powers and enemies.

Addressing a group of Indonesian ulema, he called for unity and solidarity of Islamic groups under the leadership of ulema and clerics in order to thwart such Conspiracies.

He further regretted that enemies of Islam take advantage of extremism adopted by certain groups which attribute themselves to genuine Islam.

He called for expansion of scientific and cultural relations and exchange of views between Iranian and Indonesian Islamic centers.
Posted by: anonymous5089 || 07/17/2007 08:40 || Comments || Link || E-Mail|| [6460 views] Top|| File under:
Southeast Asia
Violence continues unabated in the Muslim south
Bangkok (AKI) – Thirty-one injured and one dead is the tally of Tuesday morning's double bomb explosions in Yala, one of the three predominately Muslim provinces of Thailand, where bloody and secretive insurgent groups have killed over 2,400 people since January 2004. As it is often the case in this region, reports say that the second blast was triggered to inflict maximum damage against those who had converged on the scene of the first explosion.

On Tuesday the police said that nine security personnel, several onlookers and pressmen from TV7, TV3, Reuters and ASTV News 1, were among the injured. The double bomb attacks follow 40 coordinated violence-related incidents in Narathiwat on Monday, including the burning of schools, nails thrown onto roads and trees being cut to block the police.

The pace of the attacks is not unusual. Data for the first week of July alone shows that 32 people and three militants were killed, and 94 were wounded. In the same seven day period, 23 bombs detonated and three were defused. The attacks come as the authorities are still in the dark as to who exactly is behind the insurgency.


That bespeaks either incredible ineptitude or an unwillingness to say in public who the bad guyz are. My guess is it's the second. If it's the first, I'm available at relatively modest cost to solve that for them.

To date, there has not been a single credible claim of responsibility, nor have the insurgents publicly stated their goals or political platform.


They don't have to announce it. They "announced" it when the first head came off.

Zachary Abuza, widely considered among the top experts on the Thai insurgency, has stated in the past that "the rebel groups' unwillingness to disclose any details has worked to their advantage and left the Thai intelligence in a quandry."


Thai intelligence should have all the details on all the bad guy corpses collected over the course of the past few years. Each of those corpses had a mom and dad and brothers and sisters, unless they're automatons or efrits or something. When animated, the corpses went to madrassahs and to mosques. Buying a low-priced map and a few boxes of pins with colored heads would allow the dullest of M. le Inspecteurs to group their points of origin and trace what they had in common. A few packs of 3x5 cards and what used to be a 29 cent notebook -- I believe they're still only $1.59 or something like that -- would suffice to hold the notes needed to build the outlines of the organization, whether it has a name or not. Outside connections would be shown with cheap colored yarn on that map, and it would give them the approximate location of the local Mr Big. That's all elementary stuff, my dear Watson. There's no brain surgery required, nor do you have to plot a trajectory to Jupiter.

Nonetheless, from the murky scenario experts agree that there are several groups working together and sharing a common Islamist agenda.


No! Reeeeeeeally? I'll bet that's why they call them experts, huh?

It is widely believed that their aim is to make the region ungovernable and create the condition for the establishment of an independent Islamic state. Thai intelligence speaks of the insurgency as being a "pondok-based" movement, referring to the private Islamic schools that dot the region.


Solution: shut the pondoks down. Even better solution: tax them out of existence. Make their paymasters pay for the privilege of subverting a decent country.

According to reports, among the most active groups is the BRN-Coordinate, one of the three splinter groups of the Barisan Revolusi Nasional (National Revolution Front, BRN). BRN was founded in March 1963 by Ustadz Haji Abdul Karim Hassan to oppose the nationalist agenda of PULO, the group that led previous conducted revolts in the area. PULO claims it was mostly nationalistic rather than religious and was centred on the incorporation of the three provinces into Thailand at the turn of the last century, after a shady deal with England, the then colonial master of Malaysia. Until then, Yala, Narathiwat and Pattani were part of the independent Sultanate of Pattani.

The number of members in the BRN-C is not known, but Thai officials estimate that there are approximately 1,000 members. Its current leaders are believed to be mostly schoolteachers and ustadz – religious leaders - from roughly 18 schools, including the Thamawittiya Foundation School in Yala, the Samphan Wittaya School, Jihad Wittaya School and Pattana Islam. When Adnkronos International (AKI) visited Thamawittiya Foundation, the school owner, Razi Bensulong, denied any connection to the radical fringes.
"This is a school, we have 7,000 students and 600 teachers. We just teach, we have nothing to do with what is going on here," he said.


When more than a random number of their school's students show up with toe tags the school needs fined and shut down.

Abuza said that "current known BRN-C leadership includes Afghan-trained Masae Useng, Sapaeng Basoe, Abdullah Munir, Dulloh Waeman (Ustadz Loh), Abroseh Parehruepoh, Abdulkanin Kalupang, Isma-ae Toyalong, Arduenan Mama, Bororting Binbuerheng and Yusuf Rayalong (Ustadz Ismae-ae)." Some of them have lately been arrested. The BRN-C is thought to be structured along strict cellular lines. It is estimated that 70 percent of the villages have a cell of between five and ten people. Many villages have two or more cells.

Other groups believed to be involved are the Gerakan Mujahideen Islami Pattani (GMIP) and the Runda Kumpulan Kecil (RKK). The RKK is alleged to gather the members of the BRN-Coordinate militants that have been trained in Indonesia. The Islamic agenda of the new breeds of rebels has brought the spectre of a civil war in the region with local Buddhist joining 'en masse' the government-established, trained and armed militias.

This article starring:
ABDULKANIN KALUPANG
Barisan Revolusi Nasional
ABDULLAH MUNIR
Barisan Revolusi Nasional
ABROSEH PAREHRUEPOH
Barisan Revolusi Nasional
ARDUENAN MAMA
Barisan Revolusi Nasional
BORORTING BINBUERHENG
Barisan Revolusi Nasional
DULLOH WAEMAN
Barisan Revolusi Nasional
ISMA AE TOYALONG
Barisan Revolusi Nasional
MASAE USENG
Barisan Revolusi Nasional
RAZI BENSULONG
Barisan Revolusi Nasional
SAPAENG BASOE
Barisan Revolusi Nasional
THAMAWITTIYA FUNDATION SCHUL IN YALA
Barisan Revolusi Nasional
USTADZ HAJI ABDUL KARIM HASAN
Barisan Revolusi Nasional
USTADZ ISMAE AE
Barisan Revolusi Nasional
USTADZ LOH
Barisan Revolusi Nasional
YUSUF RAIALONG
Barisan Revolusi Nasional
Barisan Revolusi Nasional
Gerakan Mujahideen Islami Pattani
Runda Kumpulan Kecil
Posted by: anonymous5089 || 07/17/2007 08:50 || Comments || Link || E-Mail|| [6461 views] Top|| File under:
Terror Versus Terror
The [Thai] military has quietly abandoned attempts to solve the Islamic terrorism problem in the south with negotiation and other non-violent methods. No one would negotiate, and the terrorists (backed by some of the powerful criminal gangs in the region) were killing any Moslems who tried to cooperate.

The military is now using the traditional methods, which have worked in the past, but are now considered barbaric in many parts of the world.

But not all. Particularly in many parts of Rantburg

Police and troops have rounded up several hundred suspects and used torture and execution to get leads on who is behind the terror campaign.

Oh, no, not the panties!



In the last three years, about 2,400 have died in the south, most of them civilians, and the majority of them infidels non-Moslems, whom the terrorists want to drive from the area. The other dead civilians were Moslems who tried to cooperate with police to get the terrorists arrested and prosecuted.

The new police tactics are illegal under Thai law, and the government is trying to get a new law passed that will legalize some of the "emergency" measures. This bothers a lot of Thais, because the military is now running the country as a dictatorship until new elections can be held, and there is some suspicion that the generals want to stay in charge for longer than they said they would. Opposition to military rule is growing on

on NPR

. But at the same time, violent police measures are tolerated in the south, because the terror attacks against civilians continues. Terrorists who are identified, one way or another, are being sent through the judicial system, if only to convince people that the real culprits have been brought to justice.


Posted by: Nimble Spemble || 07/17/2007 07:01 || Comments || Link || E-Mail|| [6464 views] Top|| File under:
Sri Lanka
Sri Lanka seeks foreign aid for captured province
The Sri Lankan government said Monday it would seek foreign aid to rebuild a key province recently wrested from the Tamil Tiger rebels after months of fighting.

Donors would be asked to fund an ambitious reconstruction bid in the newly seized Eastern province, an area of some 9,635 square kilometres, said Public Administration Minister Karu Jayasuriya. "We appeal to donors and I have reason to believe that help will be forthcoming," Jayasuriya told reporters in the tropical island's capital, Colombo.

Troops said last week they had control of the Eastern province after winning a battle for Thoppigala jungle and driving away rebels, who are fighting for an independent homeland for minority Tamils. "We are hoping to have an accelerated programme of development that will be completed in six months," Jayasuriya said, without specifying how much money the government would seek or its source. Sri Lanka's ethnic conflict, which dates back 35 years, had led to the neglect of roads, communications and electricity supply in the province, he said.

The government also said it planned nationwide ceremonies for Thursday to mark the province's capture, including a military parade of 700 personnel. President Mahinda Rajapakse, the commander-in-chief of the armed forces, is to receive a 21-gun salute at Independence Square in the capital. Both Britain and Germany have frozen aid to Sri Lanka because of concerns about its deteriorating rights record following a surge in fighting between the Tamil Tigers and government troops.

But the island's main financial backer, Japan, which accounts for two thirds of bilateral aid, has said that it will not link development assistance to human rights. Some 5,200 people have died in fighting over the last 19 months that shattered a 2002 ceasefire. More than 60,000 people have been killed overall, according to government figures. The rebels have admitted losing control of Thoppigala, formerly a key stronghold, but said they would revert to guerrilla tactics there.
Posted by: Fred || 07/17/2007 00:00 || Comments || Link || E-Mail|| [6464 views] Top|| File under:
NIE final draft: Iran Is a Lair of Al Qaeda
One of two known Al Qaeda leadership councils meets regularly in eastern Iran, where the American intelligence community believes dozens of senior Al Qaeda leaders have reconstituted a good part of the terror conglomerate's senior leadership structure.


Comes as a surprise, huh?

That is a consensus judgment from a final working draft of a new National Intelligence Estimate, titled "The Terrorist Threat to the U.S. Homeland," on the organization that attacked the World Trade Center on September 11, 2001. The estimate, which represents the opinion of America's intelligence agencies, is now finished, and unclassified conclusions will be shared today with the public.

The classified document includes four main sections, examining how Al Qaeda in recent years has increased its capacity to stage another attack on American soil; how the organization has replenished the ranks of its top leaders; nations where Al Qaeda operates, and the status of its training camps and physical infrastructure.


The judgment that Iran has hosted Al Qaeda's senior leadership council is likely to draw some criticism from those outside the government

The judgment that Iran has hosted Al Qaeda's senior leadership council is likely to draw some criticism from those outside the government who doubt Iran plays a significant role in bolstering Sunni jihadist terrorism.

And from lots inside the government, mostly those who know least about the subject.

Iran's Shiite Muslims are considered infidels by the Salafi sect of Sunnis that comprise Al Qaeda.


I think there's a distinct ideological line between al-Qaeda, which is fairly pragmatic, and the takfiri organizations like al-Tawhid.

While there is little disagreement that a branch of Al Qaeda's leadership operates in Iran, the intelligence community diverges on the extent to which the hosting of the senior leaders represents a policy of the regime in Tehran or the rogue actions of Iran's Quds Force, the terrorist support units that report directly to Iran's supreme leader.


I guess it all depends on who you think is in charge in Iran. My opinion is that it's the IRGC and the government, such as it is, is the face the actual regime presents to the world.

In the estimate's chapter on Al Qaeda's replenished senior leadership, three American intelligence sources said, there is a discussion of the eastern Iran-based Shura Majlis, a kind of consensus-building organization of top Al Qaeda figures that meets regularly to make policy and plan attacks. The New York Sun first reported in October that one of the Shura Majlis for Al Qaeda meets in the federally administered tribal areas of Pakistan, one of the areas the Pakistani army this week re-engaged after a yearlong cease-fire. Both Osama bin Laden and his deputy, Ayman al-Zawahri, participate in those meetings. The other Shura Majlis is believed to meet in eastern Iran in the network established after Al Qaeda was driven from Afghanistan in 2001.


I'm not at all sure which of the two is the reserve command post. My tentative opinion is that it's Iran, if only because Qaeda controls Bajaur and I don't think they control any of Iran.

Following that battle, a military planner trained in the Egyptian special forces, Saif al-Adel, fled to Iran. Mr. Zawahri then arranged with the then commander of Iran's Quds Force, Ahmad Vahidi, for safe harbor for senior leaders.


Iran also sheltered Hekmatyar until the Taliban were tossed from Afghanistan.

The three main Al Qaeda leaders in Iran include Mr. Adel; the organization's minister of propaganda, Suleiman Abu Ghaith, and the man who some analysts believe is the heir apparent to Mr. bin Laden — one of his sons, Saad bin Laden. The locations of the senior leaders include a military base near Tehran called Lavizan; a northern suburb of Tehran, Chalous; an important holy city, Mashod, and a border town near Afghanistan, Zabul, the draft intelligence estimate says.

In 2003, Iran offered a swap of the senior leaders in exchange for members of an Iranian opposition group on America's list of foreign terrorist organizations, the People's Mujahadin. That deal was scuttled after signal intercepts proved, according to American intelligence officials, that Mr. Adel was in contact with an Al Qaeda cell in Saudi Arabia. In the aftermath of the failed deal, Al Qaeda's Iran branch has worked closely in helping to establish the group in Iraq. The late founder of Al Qaeda in Iraq, Abu Musab al-Zarqawi, had multiple meetings with Mr. Adel after 2001. In the past year, the multinational Iraq command force has intercepted at least 10 couriers with instructions from the Iran-based Shura Majlis. In addition, two senior leaders of Al Qaeda captured in 2006 have shared details of the Shura Majlis in Iran. "We know that there were two Al Qaeda centers of gravity. After the Taliban fell, one went to Pakistan, the other fled to Iran," Roger Cressey, a former deputy to a counterterrorism tsar, Richard Clarke, said in an interview yesterday. "The question for several years has been: What type of operational capability did each of these centers have?"

A senior fellow at the Council on Foreign Relations and Iran expert, Vali Nasr, said he did not know that the Shura Majlis had reconstituted in eastern Iran, but he did say his Iranian contacts had confirmed recent NATO intelligence that Iran had begun shipping arms to Al Qaeda's old Afghan hosts, the Taliban in Afghanistan. Mr. Nasr, however, said Iran's recent entente with Al Qaeda could be simply a matter of statecraft. "Iran and Al Qaeda do not have to like one another," he said. "They can hate each other, they can kill each other, their ultimate goals may be against one another, but for the short term Iran can unleash Al Qaeda on the United States."

Mr. Cressey said the Iranian regime's relationship with Al Qaeda is one of tolerance as opposed to command and control. "I think the Iranians are giving these guys enough latitude to operate to give them another chit in the game of U.S.-Iranian relations," he said.


It is just impossible to believe that what the Quds Force does with Al Qaeda does not represent a decision of the government

An intelligence official sympathetic to the view that it is a matter of Iranian policy to cooperate with Al Qaeda disputed the CIA and State Department view that the Quds Force is operating as a rogue force. "It is just impossible to believe that what the Quds Force does with Al Qaeda does not represent a decision of the government," the official, who asked not to be identified, said. "It's a bit like saying the directorate of operations for the CIA is not really carrying out U.S. policy."

Some intelligence reporting suggests, the source said, that the current chief of the Quds Force, General Qassem Sulamani, has met with Saad bin Laden, Mr. Adel, and Mr. Abu Ghaith.

The link between Iran and Al Qaeda is not new, in some cases. The bipartisan September 11 commission report, for example, concluded: "There is strong evidence that Iran facilitated the transit of Al Qaeda members into and out of Afghanistan before 9/11, and that some of these were future 9/11 hijackers." According to the commission, a senior Al Qaeda coordinator, Ramzi bin al-Shibh, said eight of the September 11 hijackers went through Iran on their way to and from Afghanistan. In 2005, both Undersecretary of State Nicholas Burns and the then ambassador at large for counterterrorism, Cofer Black, disclosed that America believes that senior Al Qaeda leaders reside in Iran.

This article starring:
ABU MUSAB AL ZARQAWI
Al Qaeda in Iraq
AHMED VAHIDI
Quds Force
Cofer Black
GENERAL QASEM SULAMANI
Quds Force
RAMZI BIN AL SHIBH
al-Qaeda
Richard Clarke
Roger Cressey
SAAD BIN LADEN
al-Qaeda
SAIF AL ADEL
al-Qaeda
SULEIMAN ABU GHAITH
al-Qaeda
Undersecretary of State Nicholas Burns
Vali Nasr
Al Qaeda in Iraq
Quds Force
Posted by: lotp || 07/17/2007 06:48 || Comments || Link || E-Mail|| [6520 views] Top|| File under:
Iran military solution back in US favor
With 18 months left in US President George W. Bush's second term, the White House is now leaning in favor of military action on the burgeoning Iran nuclear crisis, Britain's Guardian newspaper reported Monday.

The report said that no decisive action was expected before next year, but quoted a Washington source as saying, "Bush is not going to leave office with Iran still in limbo." The source added that the White House preferred that Israel - the target of continual threats by Iranian President Mahmoud Ahmadinejad - not attack the nation's nuclear facilities, since the United States would likely be blamed for any such action.

Analyst Patrick Cronin of the International Institute for Strategic Studies told the Guardian that if Israel insisted on striking Iran, the US would have to take "decisive action."

"The red line is not in Iran. The red line is in Israel," Cronin said.

The US State Department, in the meantime, is maintaining its commitment to diplomacy in dealing with Iran's intransigence on its nuclear enrichment program. The policy of diplomatic tactics espoused by Secretary of State Condoleezza Rice and Secretary of Defense Robert Gates have been consistently opposed by Vice President Dick Cheney, who has long supported upping the military ante on Iran.
Posted by: Fred || 07/17/2007 00:00 || Comments || Link || E-Mail|| [6468 views] Top|| File under: Govt of Iran
Who's in the News
55
[untagged]
5
Iraqi Insurgency
5
Taliban
5
al-Qaeda in Iraq
4
Hamas
4
al-Qaeda
4
Islamic Courts
3
Mahdi Army
1
Govt of Syria
1
Fatah al-Islam
1
Iraqi Baath Party
1
DFLP
1
TNSM
1
Islamic Jihad
1
Palestinian Authority
1
al-Qaeda in Europe
1
Govt of Iran
1
Global Jihad
Bookmark
E-Mail Me
The Classics
The O Club
Rantburg Store
The Bloids
The Never-ending Story
Thugburg
Gulf War I
The Way We Were
Bio
Merry-Go-Blog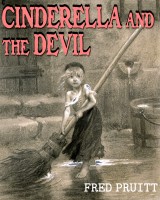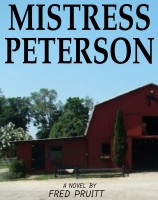 On Sale now!


A multi-volume chronology and reference guide set detailing three years of the Mexican Drug War between 2010 and 2012.

Rantburg.com and borderlandbeat.com correspondent and author Chris Covert presents his first non-fiction work detailing the drug and gang related violence in Mexico.

Chris gives us Mexican press dispatches of drug and gang war violence over three years, presented in a multi volume set intended to chronicle the death, violence and mayhem which has dominated Mexico for six years.
Click here for more information


Meet the Mods
In no particular order...


Steve White
Seafarious
Pappy
lotp
Scooter McGruder
john frum
tu3031
badanov
sherry
ryuge
GolfBravoUSMC
Bright Pebbles
trailing wife
Gloria
Fred
Besoeker
Glenmore
Frank G
3dc
Skidmark
Alaska Paul



Better than the average link...



Rantburg was assembled from recycled algorithms in the United States of America. No trees were destroyed in the production of this weblog. We did hurt some, though. Sorry.
3.236.52.68

Help keep the Burg running! Paypal: