Afghanistan
Mistake over 'captured Taleban'
The Afghan government says it was wrong to have claimed to have captured two senior Taleban commanders during fighting for the town of Musa Qala. On Sunday the defence ministry said it had captured Mullah Matin and Mullah Rahim, both well-known Taleban commanders in Helmand province. But now the ministry says that it was a case of mistaken identity.

A ministry spokesman said no Afghan soldiers were killed in operation and that only four civilians died. Afghan forces - with British and American support - say they have now secured the centre of Musa Qala after going through it street by street. Local people, contacted by phone before a mobile communication mast was destroyed in bombing, said the losses sustained by Afghan, British and American troops were far higher than they had admitted.

The BBC's David Loyn in Kabul says that Afghan soldiers supported by British and American troops went through the town cautiously, compound by compound. A British spokesman said there had been some isolated incidents of shooting but the main body of the Taleban appeared to have left when their order came to withdraw on Monday.

Although the provincial governor had earlier appealed for people to return to their homes, the Afghan spokesman said it would not be safe in Musa Qala for a further 48 hours, while the last remnants of the Taleban were cleared and the area was checked for mines.

Afghanistan's President Hamid Karzai earlier said that he needed more help from the international community to help build his country's armed forces. Mr Karzai's comments come despite Afghan troops taking the lead in retaking Musa Qala from the Taleban. The Afghan defence ministry recently said that the Afghan armed forces needed to be 200,000 strong. But our correspondent says there is no international support for that figure. In 2001 the international community agreed to fund an army of 70,000 men. It will reach that total soon and most will be equipped with US-made M-16 rifles. World-class helicopters and tanks are also being supplied from abroad.

The Afghan government wants a larger army, not just to put down the Taleban insurgency, our correspondent says, but also to be able to project a more assertive posture in the region, with instability threatening to spill over from Pakistan to the east. To the west, Iran has an army that is 350,000 strong, but most of that is made up of conscripts. Some ministers, including the acting counter-narcotics minister, Gen Khodaidad, who was an officer in the Soviet-backed army in the 1980s, say compulsory conscription is the only way for Afghanistan to fulfil its defence needs at the same time as helping to build a national identity.

Mr Karzai has rejected these demands. Speaking at a Kabul press conference on Monday, he said the decision to attack Musa Qala followed reports of atrocities being perpetrated by the insurgents in the town.
Posted by: Fred || 12/13/2007 00:00 || Comments || Link || E-Mail|| [6462 views] Top|| File under: Taliban
Africa Horn
The significance of December 11 in Algeria
Filling in a little history for those of you keeping score at home.


December 11, 1960 was a turning point in the war for independence from Algeria's former colonial ruler, France. Huge pro-independence protests broke out that day during a visit by France's then-president, Gen. Charles de Gaulle. Algerians mark the anniversary every year, recalling brutality by French forces who cracked down on young demonstrators.

The government building struck Tuesday is on a street named for the date: December 11, 1960 Boulevard.

Analysts say Islamic militants likely were signaling their anger at the Algerian government's cooperation with France and Europe. French President Nicolas Sarkozy visited Algeria just last week. Louis Caprioli, a former assistant director of France's DST counterintelligence agency who now works for the risk-management company Geos, said references to pro-independence demonstrations were "a way of saying to those who are in power today, 'you are betraying the glorious combatants of our revolution.'"
Posted by: Seafarious || 12/13/2007 01:47 || Comments || Link || E-Mail|| [6507 views] Top|| File under:
Home Front: WoT
Report Card for Military and Veterans' Charities (PDF)
The American Institute of Philanthropy testified in Congress on Thursday about its findings on military charities. This is a link to their findings and testimony. They are clear in their methods and in the benchmarks they used.
Posted by: Seafarious || 12/13/2007 14:44 || Comments || Link || E-Mail|| [6500 views] Top|| File under:
India-Pakistan
India warned against sending terrorists inside Pakistan
LAHORE: Pakistan has warned India to refrain from sending the terrorists to its soil and stopped immediately the illegal defence constructions in the border areas.

Talking to media on no man line with his Indian counterpart, Deputy Director General Pakistan Rangers Punjab, Brig Qaisar Khan Tareen said that India has fenced the area and erected gates on border areas and when the need arises the gates are opened for terrorists and drug smugglers.

He informed that Pakistan's security forces have arrested four terrorists while scores of others have been killed in the recent times.

Brig Qaisar Khan Tareen reiterated that the eradication of the menace of terrorism is Pakistan's mission but it is facing threat of drug smuggling and terrorism in the region from India. He emphasized that it is the responsibility of the border security forces of both the countries to stop drug smuggling.

DIG of Indian Security Forces, GS Wark on the occasion has rejected the Pakistan's claim and stated that India is not sending terrorists or drug smugglers into Pakistan's soil, adding that 40 Pakistanis trying to enter into India some days ago have been released. What else Pakistan wants from us, stated by DIG Indian Security Forces.

Commenting on the Defence Constructions on the border areas, DIG ISF said that it is in the interest of India and our interests are important for us.

As far as elimination of terrorism is concerned, it is not only in the interest for us but also for Pakistan and the border security forces of both the countries should perform their responsibilities effectively, adding that India would continue its cooperation to control the smuggling.
Posted by: john frum || 12/13/2007 00:00 || Comments || Link || E-Mail|| [6501 views] Top|| File under:
Mehsud will support polls in Tribal Areas
SAROKAI: Militant commander Baitullah Mehsud has assured the government that he will support the election process in the tribal areas, former parliamentarian Maulana Mirajud Din said on Wednesday. A delegation led by Miraj called on Baitullah Mehsud at an unknown place, and discussed law and order issue with him, Online reported. Later, Miraj said that the meeting decided that the elections would be held peacefully in the area. The Mehsud tribe had earlier announced not to support the elections. Miraj told reporters that local Taliban supported the election process in the area, APP reported.
Posted by: Fred || 12/13/2007 00:00 || Comments || Link || E-Mail|| [6465 views] Top|| File under: Taliban
Iraq
Analyzing The Anbar Miracle
Iraqi's Anbar province has seen a 91 percent drop in attacks on U.S. and government forces in the last year. Such declines have been continuous for the last ten months.
...
There are 72,000 troops and police in Anbar (one third each for U.S. Marines, Iraqi Army and locally recruited police). There are also over 20,000 armed men in tribal militias who are now hostile to any Islamic terrorists they might encounter. And there are still al Qaeda, and other types, of Islamic terrorists in Anbar. It's expected to take another two years before all the terrorists are found and killed or arrested. By then, U.S. troops should be able to leave, and leave security to Iraqi forces.


More at link.
Posted by: ed || 12/13/2007 13:53 || Comments || Link || E-Mail|| [6513 views] Top|| File under:
Terrorists Forced To Recruit Children
As al Qaeda suffered greater and greater losses in Iraq, recruiting became a serious problem. In desperation, leaders were ordered to recruit whoever they could. This meant more women and more teenage males. Normally, al Qaeda does not like to employ adolescents. They are too inexperienced and unreliable. That combination gets everyone in trouble, and adult al Qaeda do not like to work with kids. But earlier this year, al Qaeda found that fewer and fewer adults were willing to join up. This was largely due to U.S. troops capturing several key al Qaeda leaders, and lots of membership records. Too many al Qaeda members were being arrested or killed, and recruiting became very difficult. So kids were hired for a lot of simple jobs, like placing roadside bombs, or guard duty. Turned out that these kids were more likely to run away, or just surrender, if confronted with Iraqi or American troops. As a result of that, nearly half the al Qaeda under arrest (950 of 2,000) are under 18. Only about eight percent of the terrorists held by U.S. forces are al Qaeda. The rest belong to various Iraqi militias or terror groups (most of them Sunni Arab.) Al Qaeda is the most hated terror group, because of the heavy use of large suicide bombs against civilians. And with this recruitment of children, who are easy to interrogate, and convert to government supporters, the government now knows more about what the terrorist organization is up to.
Posted by: ed || 12/13/2007 13:48 || Comments || Link || E-Mail|| [6482 views] Top|| File under:
Date set for Basra handover
(KUNA) -- British forces will hand over Basra province to Iraqi control this Sunday, 16 December, their spokesman in the country confirmed Wednesday. Major Mike Shearer told BBC radio the announcement of the date by the Iraqi authorities was "a very positive step in the right direction".

British Prime Minister Gordon Brown said when he visited Basra last weekend that the transfer of the final province under UK control would happen within two weeks. It paves the way for the remaining 4,500 British troops to focus on training local forces before UK numbers dwindle to 2,500 from the Spring. Major Shearer said "We absolutely welcome the announcement that we are going to move to Iraqi provincial control on the 16th".

"That is a very positive step in the right direction and clear recognition that the security situation is such that the Iraqi security forces are able to take on that responsibility". The announcement of the date came as a series of car bombs exploded in the southern city of Amarah, killing at least 26 people. Amarah is in the usually quiet Maysan province which was handed over by British forces to domestic security control last April. Major Shearer said "I am absolutely confident ... that the Iraqi security forces here in Basra are ready to take on responsibility for policing their own streets".

Brown hailed a 90 percent reduction in violence in Basra in recent months in the House of Commons today, shortly before the announcement. "So, instead of the British forces having to engage in a combat role, we will be, over time, engaged in a training role supporting the Iraqi forces", he told MPs. "Over these last few months 50,000 people have been trained up as both police and security forces", Brown added.
Posted by: Fred || 12/13/2007 00:00 || Comments || Link || E-Mail|| [6463 views] Top|| File under: Iraqi Insurgency
France condemns triple car explosions in southern Iraq
(KUNA) -- France condemned here Wednesday the synchronized car bomb attacks that occurred earlier today in southern Iraq that killed at least 25 people and wounded about 150 others. Spokeswoman of the French foreign ministry Pascale Andreani told reporters that her country "strongly" condemns these attacks, which "illustrate at what point the security situation remains of concern in Iraq." As for reports indicating that the security situation in Iraq has improved, Andreani said "We have learnt of the statistics which tend to show an overall drop in the number of victims." The chief of police in the city of Amarah was fired following the three explosions, which were about five apart and are considered among the deadliest in Iraq in months.
Posted by: Fred || 12/13/2007 00:00 || Comments || Link || E-Mail|| [6465 views] Top|| File under: Iraqi Insurgency
An-Nasser Brigades leader: 'abduct Israeli soldiers, bomb Israeli cities'
The Deputy Secretary General of the Popular Resistance Committees' military wing, the An-Nasser Salah Addin Brigades, Abu Ahmad Al-Jad said on Wednesday that "abduction of Israeli soldiers and bombing Israeli cities are the best means to exert pressure on the Israeli government to force them release Palestinian prisoners." Abu Ahmad described Tuesday's massive Israeli incursion in Gaza Strip as the outcome of the Annapolis peace summit held in the US in November. He called on all An-Nasser Brigades' groups to block any Israeli assaults.
Posted by: Fred || 12/13/2007 00:00 || Comments || Link || E-Mail|| [6468 views] Top|| File under: Popular Resistance Committees
PFLP calls on Abbas to stop meetings with the Israelis
Ma'an - The Popular Front for the Liberation of Palestine (PFLP) on Wednesday called on Palestinian President Mahmoud Abbas to stop meetings with the Israeli government and reconsider the efficacy of "fruitless" negotiations."

"Those meetings continue in light of the ongoing brutal and criminal Israeli aggression against the Palestinian people in Gaza Strip while the international community watches motionlessly," the PFLP said in a statement. The statement described the ongoing meetings post-Annapolis as an Israeli endeavour to negotiate for their own gain and to cover for their aggressive policy and the crippling siege on the Palestinian territories. The statement also called on the international community to intervene to protect the Palestinian people, as well as requesting the Arab League and Arab countries take a serious stance towards Israeli practices.
Posted by: Fred || 12/13/2007 00:00 || Comments || Link || E-Mail|| [6501 views] Top|| File under: PFLP
Mayor of Sderot resigns in protest over Kassams
Sderot Mayor Eli Moyal responded to the barrage of rockets on his city Wednesday morning by announcing his resignation in a live prime-time interview on public Voice of Israel radio. "I don't want to be around when a rocket hits a kindergarten and kills 20 children," he said with great emotion. "I have been losing sleep over such a scenario for years."

The resignation was spurred on by the security cabinet's decision just beforehand not to carry out a major offensive in Gaza to halt the Kassam rockets fired by Hamas terrorists.

Voice of Israel quickly dialed Deputy Defense Minister Matan Vilnai for his reaction to Moyal's dramatic announcement. Vilnai explained that Israel has fought and continues to fight against the terrorist threat from Gaza. "The army has greatly reduced the number of Kassams being fired from Gaza, though not enough," Vilnai said. Moyal, asked for his reaction to Vilnai's words, said, "I am no longer the mayor, so I need not respond."

Moyal has been the mayor of Sderot for just over nine years, and the city has been battered by an estimated 6,300 rockets over the past six years. The residents' ongoing suffering began when Sderot was first shelled with mortars by Arab terrorists from Gaza in April 2001, and the first Kassam rocket hit the city less than a year later.

A Sderot woman responded to Moyal's resignation by saying, "I congratulate him for his courage and for taking responsibility, and I hope that the nation's leaders will also take responsibility. If they don't know what to do, then let them give the reins over to those who do know how to give the proper response. Yesterday, we gave them a little blow [with a small-scale military offensive into Gaza - ed.], and they retaliated with a barrage of Kassams; we need to strike them so hard that they won't have the ability to retaliate against us."

"I call upon the Prime Minister," she continued, "to take responsibility for at least something in this country; he doesn't take responsibility for the Second Lebanon War, nor for education, nor for what is going on here on the border of Gaza."

Another woman said that Moyal should not resign: "If he quits, then why should we remain here in this city?"

MK Effie Eitam (National Union) called upon Ministers Avigdor Lieberman (Yisrael Beiteinu - Israel Our Home) and Eli Yishai (Shas) to follow Mayor Moyal's example and lead their parties out of the government. "The government's helplessness is the result of the Annapolis conference and the negotiations with [Fatah chief] Mahmoud Abbas," Eitam said. "Moyal took a courageous and responsible step, but for Lieberman and Shas to ignore this option of resigning would be the epitome of obtuseness and detachment from the voters and from the residents of Sderot."

Tourism Minister Yitzchak Aharonovitch of the Yisrael Beiteinu said his party was not yet ready to quit the government, and called upon Moyal to retract his resignation. "Now is not the time for a mayor to break down and quit," Aharonovitch said.
Posted by: Seafarious || 12/13/2007 00:00 || Comments || Link || E-Mail|| [6483 views] Top|| File under:
Southeast Asia
Gadhafi's son visits Thailand to "express concerns"
The son of Libyan dictator Moammar Gadhafi, who supported and helped to train Thai separatist bandits in the 1970s, visited Bangkok and "expressed concerns" about the government's treatment of Muslims.

Saif al-Islam, the son and heir-apparent of Gadhafi, was in Bangkok on Tuesday as a guest of the government. Officials said he "sought clarification" from former coup leader and Deputy Prime Minister for security Gen Sonthi Boonyaratkalin about the situation in the troubled South.

Many of the groups in the South were fomented and supported by Gadhafi during the 1970s, especially the dominant anti-government group Patani United Liberation Organisation, known as Pulo. Al-Islam's father gave sanctuary to Pulo leaders when they were first wanted for murder and terrorism.

Reports said that the Libyan asked Gen Sonthi if Thai-Muslims, who make up 80 per cent of the population in the deep South, comprising Narathiwat, Pattani and Yala provinces, had been properly treated, according to an official who attended the meeting.

General Sonthi, the former army commander-in-chief who led last year's coup d'etat against ex-premier Thaksin Shinawatra, assured al-Islam that the conflict had nothing to do with religion. Of the 1.7 million Muslims in the southernmost provinces, only a few sought separation from Thailand. The majority play a significant role in local administration," Sonthi was quoted as saying.

Gadhafi's son, who heads the Gadhafi Development Fund, told Sonthi he was seeking clarification from senior officials because he had been "misinformed" that Thailand, a predominantly Buddhist country, discriminated against Muslims, and disturbances stemmed from this. Al-Islam will be reporting Sonthi's comments to members of the Organisation of Islamic Conference, the world's largest Muslim grouping.

He is also to visit the Philippines, where he will meet with the Muslim separatist group the Moro Islamic Liberation Front.
Posted by: ryuge || 12/13/2007 04:59 || Comments || Link || E-Mail|| [6465 views] Top|| File under:
Syria-Lebanon-Iran
Russia, Iran agree to complete construction of Bushehr nuke plant
Russia and Iran have settled all differences over the construction of the Bushehr nuclear power station and agreed on a time-table for its completion, the Russian contractor building the station said on Thursday.

"We have resolved all the problems with the Iranians," said Sergei Shmatko, president of Atomstroiexport. "We have agreed with our Iranian colleagues a timeframe for completing the plant and we will make an announcement at the end of December."

Russia's role in building the Bushehr plant on the Gulf is at the centre of a diplomatic dispute. Western powers, which suspect Iran wants to develop a nuclear weapon, have pressed Moscow to drop the project.

Tehran says its nuclear programme is exclusively intended to generate electricity and Moscow has dismissed concerns the Bushehr project would hand Iran sensitive technology that could help in a bomb-making programme.

Russia had earlier suspended construction at Bushehr, saying Iran had failed to make payments for the work. Some observers say Moscow has been wary of the diplomatic outcry that could result when it delivers nuclear fuel to Bushehr. Shmatko said the delivery of fuel -- after which the plant can begin operating within six months -- would go ahead, though he did not reveal details of the timetable. "We absolutely, definitely intend to build the Bushehr atomic power station and intend definitely to deliver the fuel to the plant," said Shmatko.
Posted by: Seafarious || 12/13/2007 14:33 || Comments || Link || E-Mail|| [6464 views] Top|| File under:
Iran tested new missile during summit
Not sure if we noted this before so here it is.

Iran tested a newly-developed ballistic missile on the day of the Annapolis conference, Channel 10 reported Wednesday. The Ashoura missile has a range of 2,000 kilometers and is capable of reaching Israel, US Army bases in the Middle East and eastern European cities, including Moscow, said the TV channel.

According to the report, the new missile is an improvement on the existing Shihab-3 missile. The Ashoura uses solid fuel instead of the Shihab's liquid fuel, giving it a significantly faster launch sequence which is harder to detect.

Iranian Defense Minister Gen. Mostafa Muhammad-Najjar had announced the development of the new missile on the day of the summit, but had not specified whether it had actually been tested.


Wonder how the authors of the new NIE account for Iran building missiles specifically designed to lift a nuclear weapon? There's no need for a 2,000 km missile to send a conventional bomb, and it isn't big or reliable enough to lift a satellite into orbit. So hey CIA, you're the smart ones, what's with the Ashoura?
Posted by: Steve White || 12/13/2007 00:00 || Comments || Link || E-Mail|| [6485 views] Top|| File under:
Gemayel: Bombing in Lebanon to intimidate Christians
Today's deadly bombing targeting a top Lebanese army general was a bid by anti-government elements to destabilize the country and delay presidential elections and may be part of a general campaign to intimidate Lebanon's Christian population , former Lebanese president Amin Gemayel told WND during an exclusive interview today. "While we don't know who specifically carried out the bombing, it was for sure connected to delaying parliament electing a new president, prolonging the political vacuum and creating constitutional and security chaos in the country," said Gemayel, speaking from his home in Lebanon.

Today's blast, the latest in a string of political assassinations to rock Lebanon, killed top Lebanese Army Gen. Francois al-Hajj , his body guard and driver and killed and wounded at least eight others. According to reports, a 77-pound ( 35 Kg) bomb in a parked BMW sedan exploded as al-Hajj drove past on his way to work at the defense ministry in an eastern Beirut neighborhood.

Gemayel noted it was "very strange" that today's attack, like so many other recent bombings, occurred in a Christian neighborhood. "Maybe this could lead to a situation where Christians feel threatened," he said. "There are some Islamist groups here that would like to target Christians while other Muslims in Lebanon are interested in preserving Lebanon as a country where all communities coexist all together."

Gemayel pointed to trends of what he said evidenced Christian persecution throughout the Middle East, including in Egypt, where Christian Copts are regularly singled out and targeted, and in Iraq, where even under U.S. occupation Muslim groups have bombed churches and attacked Christian villages. In 2005 alone, 30,000 Christians fled Iraq, according to survey information.

A recent study in Lebanon found 30 percent of the country's Christian population is working actively to emigrate. And according to several reports, nearly 600,000 Christians departed Lebanon the past 16 years.

Christians previously made up the majority of Lebanon's population. A 1932 census stated Lebanon was 55 percent Christian. But recent surveys cited by the CIA Factbook state Muslims now constitute a solid majority, with 60 percent. The Shia sect, represented by the Hezbollah militia, is Lebanon's largest Muslim community.

Many Christian sects support Lebanon's anti-Syrian politicians, including the Christian Phalangists, considered one of Syria's main political foes in Lebanon. Others, including many Maronite Christians represented by parliament member Michel Aoun, have joined political forces with Hezbollah, Syria's ally.

Gemayel served as Lebanon's president from 1982 to 1988 and is still actively involved in Lebanese politics. He is no stranger to political assassinations. He assumed leadership after his brother, Bashir, who had earlier been elected president, was assassinated. Amin Gemayel's son, Pierre, who was a member of parliament, was killed in 2006 in a bombing widely blamed on pro-Syrian forces.

Syria occupied Lebanon for nearly 30 years, until mass protests following the assassination of former Lebanese prime minister Rafik Hariri in 2005 led to the withdrawal of Syrian troops. But since then, Lebanon has been struck by a series of bombings and political assassinations many have attributed to Syria. And Syrian-backed Hezbollah has been using its parliamentary veto power to stall the election of a new Lebanese president after the country's former president, Syria-appointed Emile Lahoud, left office last month.

Gemayel would not specifically assign blame to Syria or to pro-Syrian forces for today's bombing. But he told WND he and other anti-Syrian Lebanese politicians live under constant threat. "Every Lebanese fears for life, especially those involved on the Christian side and the political side, including the Cedar Revolution leaders, but we refuse to give in to threats. We will prevail," said Gemayel.

Today's assassination was the first attack in recent years against a Lebanese army target. The army has been viewed as a neutral institution in a country whose leaders are deeply divided largely along pro-Syrian and anti-Syrian lines. Hajj last summer led a deadly battle against Fatah al-Islam, an Islamic group said to be connected to al-Qaida that lost confrontations against the army. Gemayel told WND he had information that at least one other recent political assassination in a Christian neighborhood was tied to Fatah al-Islam.
Posted by: Fred || 12/13/2007 00:00 || Comments || Link || E-Mail|| [6488 views] Top|| File under: Govt of Syria
Who's in the News
52
[untagged]
5
Taliban
3
Iraqi Insurgency
3
Hamas
2
Palestinian Authority
2
Global Jihad
2
Govt of Syria
1
Thai Insurgency
1
al-Qaeda
1
Popular Resistance Committees
1
TNSM
1
Islamic Jihad
1
Govt of Iran
1
al-Aqsa Martyrs
1
al-Qaeda in North Africa
1
PFLP
Bookmark
E-Mail Me
The Classics
The O Club
Rantburg Store
The Bloids
The Never-ending Story
Thugburg
Gulf War I
The Way We Were
Bio
Merry-Go-Blog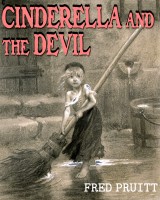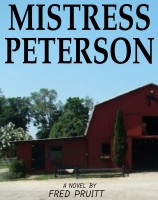 On Sale now!


A multi-volume chronology and reference guide set detailing three years of the Mexican Drug War between 2010 and 2012.

Rantburg.com and borderlandbeat.com correspondent and author Chris Covert presents his first non-fiction work detailing the drug and gang related violence in Mexico.

Chris gives us Mexican press dispatches of drug and gang war violence over three years, presented in a multi volume set intended to chronicle the death, violence and mayhem which has dominated Mexico for six years.
Click here for more information


Meet the Mods
In no particular order...


Steve White
Seafarious
Pappy
lotp
Scooter McGruder
john frum
tu3031
badanov
sherry
ryuge
GolfBravoUSMC
Bright Pebbles
trailing wife
Gloria
Fred
Besoeker
Glenmore
Frank G
3dc
Skidmark
Alaska Paul



Better than the average link...



Rantburg was assembled from recycled algorithms in the United States of America. No trees were destroyed in the production of this weblog. We did hurt some, though. Sorry.
44.210.21.70

Help keep the Burg running! Paypal: