Afghanistan
Afghan tribes negotiate with Nato
Al Jazeera understands negotiations are underway between tribal leaders and Nato commanders in the Panjawi district of Afghanistan, one of the most troubled places in the country. A similar deal was recently struck with the British in the neighbouring town of Musakala in the southern province of Kandahar. Nato pulled back from Musakala a month ago. Exclusive Al Jazeera pictures showed the damage caused by heavy fighting and bombing before British troops reached a deal with tribal elders. There are now no sign of Taliban forces in the town.

Nobody knows exactly how many people died when Panjawi was bombed. Some say as many as 80. Nato acknowledged that many were civilians. Tribal elders in Panjawi say they now want a deal similar to the one in Musakala.

Jan Mohammed, an adviser to the Afghan president on tribal affairs, said he was strongly against such agreements. "Leaving that district to Taliban means changing that district to a Taliban stronghold, to a Taliban centre," he said. "Step by step the Taliban will go to other districts and demand the same thing and will keep demanding the same thing. That is the Taliban's main goal…to get foreign forces out."
Continued on Page 49
Posted by: Fred || 11/17/2006 00:00 || Comments || Link || E-Mail|| [286 views] Top|| File under:
'Afghanistan violence will double next year'
Insurgent violence in Afghanistan this year will likely double that of 2005 and will continue next year, the US military's top intelligence official told Congress on Wednesday.

General Michael Maples, director of the US Defence Intelligence Agency, said insurgents had expanded their abilities and operations even while incurring serious combat losses. "Despite having absorbed heavy combat losses in 2006, the insurgency has strengthened its capabilities and influence with its core base of Pashtun communities," he told the Senate Armed Services Committee.

The head of the Central Intelligence Agency, General Michael Hayden, in his testimony emphasised the need to continue supporting the Afghan government of President Hamid Karzai. "Kabul needs help because it lacks capacity, not because it lacks political will or lacks support," Hayden said. "President Karzai understands this and recognises his government's responsibility." Citing a recent conversation with the US ambassador in Kabul, Ron Neuman, Hayden said "the effort would take a long time — in my view, at least a decade — and cost many billions of dollars. I would add that the Afghan government won't be able to do it alone."
Posted by: Fred || 11/17/2006 00:00 || Comments || Link || E-Mail|| [256 views] Top|| File under:
Africa North
Questions over Morocco jail death
Human rights activists in Morocco are demanding an investigation into the death of a man in prison. Zakaria El Miloudi was arrested along with thousands of others following a series of suicide bombings which killed 41 people in Casablanca in May 2003. He is the second person from the 2003 arrests to die in custody, after the death of a hunger striker last year.

It is not clear how Mr El Miloudi died, but it is thought that he was suffering from asthma.

Trouble breathing, huh? A pillow over the face can do that.

An autopsy can tell the difference between suffocation and asthma. Wonder if that was done or if the warden said, "never mind, we see dese all da time!"

Abdurrahim Mouhtad of the human rights association An-Naseer says they are devastated by the news. "We are very moved and saddened to have lost someone who is a Moroccan and a Muslim because we believe he was innocent," he said. "And those who found him saw that he had died far from his children and his family, far from his home in a cell with a locked door in a detention centre - it's very sad, very sad."


My heart [urp!] bleeds...

Eating chili late at night will do that, Fred. Try Malox.

The human rights group says it will wait to hear the results of an autopsy but it cannot understand how a man who suffered minor ailments came to die in his prison cell.

Although Morocco has been praised in particular by the United States for its tough stance on terrorism it seems the human cost of that approach is mounting.


Thank you for your opinion, Aunty Beebs. Eat me.
Posted by: Fred || 11/17/2006 00:00 || Comments || Link || E-Mail|| [263 views] Top|| File under:
Egyptian minister says veil marks 'regressive' trend
Egyptian Culture Minister Faruq Hosni said in an interview published on Thursday that the ever-growing number of women wearing the Islamic veil in his country marked a "regressive" trend. "There was an age when our mothers went to university and worked without the veil. It is in that spirit that we grew up. So why this regression?," he said in the independent Al-Masri Al-Yom daily.

"Each woman with her beautiful hair is like a flower, and should not be concealed from the view of others," he said, arguing: "Religion today focuses on appearances too much. A woman's true veil is the inner veil, not the visible one. The relationship between God and a person does not hinge on the latter's sartorial decisions."
Posted by: Fred || 11/17/2006 00:00 || Comments || Link || E-Mail|| [277 views] Top|| File under:
Britain
School U-turns on halal Christmas menu
Parents have forced a comprehensive school to back down over plans to offer only halal chicken on its Christmas dinner menu. Pupils will now also have the option of traditional turkey with trimmings as a choice after the intervention of a former Government minister.

The dispute arose at Oakwood School, in Rotherham, South Yorkshire, amid claims that the British festive season was being undermined. Around one in five of the 1,000 boys and girls is Asian and the school says its initial decision had been made to bring "a spirit of inclusion" to the Christmas meal.

Rachel Johnson, who has two teenage daughters at the school, explained that objections had been raised "as a matter of principle" and not a racial issue. She said: "It has really rocked my boat because I feel my culture is being stolen away from me.

"I have no objection to halal meat being on the menu so long as there is a choice of traditional Christmas fare.

"A lot of parents have been in touch supporting my views. Our culture and religion are being trampled on and it is not right."

The £1.75p Christmas dinner is made available for pupils as a treat in place of the usual school menu. Under the original proposal there would have been an option of sausages wrapped in bacon alongside the halal chicken.

Mrs Johnson said: "Why can't the non-Muslim kids enjoy traditional Christmas fare. Why can't we have a choice of chicken which suits everyone, both Muslims and non-Muslims. We bend over backwards at Eid to eat traditional Muslim food so why should we have to change our Christmas tradition?

"This is a multi-racial, multi-religious school and should be catering for the needs of everyone, not just the Muslim section."

Her 15-year-old daughter, who asked not to be named, had been thinking of boycotting the Christmas meal along with many of her friends if no choice was offered. She said: "I have no objection to including Muslims in celebrating Christmas but it is quite wrong to offer us only halal meat."
Posted by: wonderer || 11/17/2006 16:25 || Comments || Link || E-Mail|| [282 views] Top|| File under:
Today's Idiot (British edition)
A major security alert has been sparked after police lost a briefcase full of imitation bombs. An officer left the case containing around 15 mock-up explosive devices on a train.


We have a winner.


He was returning home after using the "bombsî in a presentation to security staff and police.

Among the items are believed to be mock-ups of the device that caused the Lockerbie air disaster in 1988 and of those used by the Animal Liberation Front. One source said: "They are very realistic. If the briefcase went through an x-ray machine you would see fuses and what looks like explosives.

"This could cause a massive security panic and chaos if one of these was found on the Tube or someone smuggled one onto a plane."


Heh, I'm betting it's 50/50 or less that a TSA screener would recognize them.

The incident is a major embarrassment to the City of London Police whose officer mislaid the case. The force's acting commissioner Mike Bowron ordered an immediate internal inquiry.

The dummy "bombs" are used in police presentations to alert fellow officers or corporate security staff to what they should be looking out for during searches for explosives. The case is also believed to contain mock devices in the form of video cassettes.

The City officer who lost the briefcase immediately alerted British Transport Police after realising he had apparently left it on the train. BTP officers halted the train and conducted a search but could not find the case. Police had been hoping that it would be handed in after the incident on 31 October but it is still missing.

A City of London spokesman said: "We can confirm that a briefcase belonging to the City of London Police was lost or stolen on 31 October. The briefcase contained training materials used to educate the public about terrorism awareness. An internal inquiry is being carried out to ascertain the full circumstances around the loss of the material. We take incidents of this nature very seriously. We have also carried out an urgent review into how officers handle such material. A number of changes have already been made to ensure we minimise the risk of such incidents in the future."

Police hope that whoever has the case will return it intact, complete with dummy devices.

In April, artist Monica Saieva sparked a bomb alert which paralysed west London when she left a series of suspicious boxes with nails sticking out of them in the street. The bomb squad, forensic science officers and ambulances were called out before police realised the items were a hoax. The operation is believed to have cost £100,000. Ms Saieva was arrested and charged with causing a public nuisance but escaped with a caution.
Posted by: anonymous5089 || 11/17/2006 10:11 || Comments || Link || E-Mail|| [280 views] Top|| File under:
China-Japan-Koreas
Hurt by election losses back home, President Bush tried to exert his authority on the world stage
Hurt by election losses back home, President Bush tried to exert his authority on the world stage Thursday by warning a nuclear-armed North Korea against peddling its weapons and vowing the United States would not retreat into isolationism. The president then headed for Vietnam and Hanoi, the wartime capital of the once-divided country, in a visit that promised to stir inevitable comparisons between the unpopular war raging in Iraq and the divisive war fought and lost in Vietnam more than three decades ago.


Ummm... Is this news or an opinion piece? We certainly know what the writer's opinion is, though the only piece of news we've got so far is that Bush went to Hanoi, which we knew yesterday...

Bush's words on North Korea and isolationism came on the eve of his trip to Hanoi to attend a summit of Asia-Pacific leaders and to hold individual meetings with a handful of them all curious about whether election setbacks had unsettled him. Striking moments for Bush in Hanoi will include a visit Friday to Communist Party headquarters for talks with the party's general secretary.


What's "striking" about that? He goes to a country, he talks to the people in charge. It's Vietnam. Guess who's in charge?

Bush directly challenged newly empowered Democrats in the U.S. who are demanding a fresh course in Iraq and are fearful that free-trade agreements could cost American jobs. "We hear voices calling for us to retreat from the world and close our doors to these opportunities," the president said in a speech at the National University of Singapore. "These are the old temptations of isolationism and protectionism, and America must reject them."


Do they have automated writing programs that turn out crap pieces like this? I could probably write a better one for them.
Posted by: Fred || 11/17/2006 00:00 || Comments || Link || E-Mail|| [263 views] Top|| File under:
Key Democrat calls for new US policy on North Korea
The Bush administration's policy toward North Korea has failed and a new approach must be tried, including punishing the North's leaders and sending a US envoy to Pyongyang for talks, a key Democrat said on Wednesday.


Is he suggesting sending some Noo Joisey hard boyz to break their knees?

One week after mid-term elections, Rep. Tom Lantos of California, who is expected to head the US House International Relations Committee when Democrats take over Congress in January, laid down markers for the way forward. "The White House must try a new and bold approach towards the vexing North Korean crisis as it is now abundantly clear to the world that our current policies have failed," he told a hearing.


As did the Clinton policies. If it were easy someone would have figured it out by now.

Lantos said North Korean leaders, through sanctions and financial asset freezes, "must feel personal pain" for testing a nuclear weapon last month. Arguing this must be matched with heightened diplomacy, Lantos said US envoy Chris Hill must be dispatched to the next round of six-country talks "with the authority to negotiate a comprehensive and verifiable deal" and, afterward, should stop in Pyongyang "to demonstrate our peaceful intent."


Depends on the message Mr. Hill would deliver, wouldn't it? This is just more of the usual Dhimmicratic touchy-feeling school of diplomacy.

"The administration's refusal to allow visits by American diplomats to North Korea must end," as must internal divisions that have "hobbled" US policy, he added. Faced with this and other criticism, Undersecretary of State Nicholas Burns said the administration achieved a tactical, but not strategic, success with a September 2005 agreement in which the North pledged to give up its nuclear programme in return for political and economic benefits.
Posted by: Fred || 11/17/2006 00:00 || Comments || Link || E-Mail|| [278 views] Top|| File under:
Europe
Dutch seek ban on burkas in public
The Dutch government, facing re-election next week, said Friday it plans to draw up legislation "as soon as possible" banning the head-to-toe garment known as burkas and other clothing that covers the entire face in public places. The announcement puts the Netherlands, once considered one of Europe's most welcoming nations for immigrants and asylum seekers, at the forefront of a general European hardening of attitudes toward Muslim minorities.

"The Cabinet finds it undesirable that face-covering clothing -- including the burka -- is worn in public places for reasons of public order, security and protection of citizens," Immigration Minister Rita Verdonk said in a statement.

"From a security standpoint, people should always be recognizable and from the standpoint of integration, we think people should be able to communicate with one another," Verdonk told national broadcaster NOS.
Continued on Page 49
Posted by: Pholing Glineque9578 || 11/17/2006 13:45 || Comments || Link || E-Mail|| [286 views] Top|| File under:
India-Pakistan
Communists in India demand Saddam be spared gallows
KOLKATA, India - Tens of thousands of communists marched in the Indian city of Kolkata on Thursday demanding that Saddam Hussein's death sentence be lifted. India's left parties, which won a record number of parliamentary seats in the 2004 elections, have a long history of opposing American foreign policy and have held huge protests in recent years against US military action in Afghanistan and Iraq.

Protesters shouted "Hang Bush and Blair, release Saddam" as they marched in the heart of Kolkata, capital of the communist-ruled state of West Bengal. Activists also burnt an effigy of US President George W. Bush. "They changed the judge and rigged the trial completely," Biman Bose, a communist leader said.


Wotta ringing endorsement for Sammy to swing.
Posted by: Steve White || 11/17/2006 00:00 || Comments || Link || E-Mail|| [261 views] Top|| File under:
MMA decides to resign from NA 'in principle'
The Muttahida Majlis-e-Amal (MMA) Supreme Council has decided "in principle" that its legislators will resign from the National Assembly in protest at the Protection of Women Bill, but not decided on when they will do so. MMA President Qazi Hussain Ahmed told a press conference after the Supreme Council meeting that the final decision would be taken in an MMA parliamentary party meeting in Islamabad on December 6. Sources privy to the meeting, which continued for about five hours, said that there was a clear split in the alliance and within its component parties over the resignations.

Qazi Hussain, chief of the Jamaat-e-Islami, insisted that MMA legislators should resign immediately, but Maulana Fazalur Rehman pressed for more time to "consult religious scholars and law experts" on whether the bill is against the teachings of Islam. He initially opined that this would take at least four more days. Maulana Fazl also suggested that the alliance could hold talks with the government to introduce amendments to the bill before it is put before the Senate for approval.
Posted by: Fred || 11/17/2006 00:00 || Comments || Link || E-Mail|| [285 views] Top|| File under:
JI clerics issue decree against Musharraf government
The Ulema wing of the Jammat-e-Islami (JI) working under the flag of the Rabitatul Madaris – headed by MMA Maulana Abdul Malik – issued a decree with the signatures of prominent Ulema against President General Musharraf's government saying that the Musharraf government should be deposed and parliament dissolved. "We believe the policies of the Musharraf lead government are against the Muslim Ummah, and parliament also passed the Women's Protection Bill which is against the Quran and Sunnah. Therefore, this government should be deposed," Maulana Abdul Malik told Daily Times. "The National Assembly passed the Women's Protection Bill because General Musharraf pressured the ruling coalition to please the US," said Malik.

Malik added, "The policies adopted by General Musharraf after the 9/11 episode are against Muslims." He said that most importantly, the present government had passed a bill against the Quran and Islamic teachings.

Malik said that General Musharraf's decision to send troops to Waziristan was also anti-Muslim because the same troops are now "killing our own Muslim brothers". He added that Musharraf was supporting US policies which were against the Muslim Ummah and that Musharraf had therefore lost the right to rule a Muslim state. The Rabitatul Madaris is a member of the Itahad-e-Tanzimat-e-Madaras-e-Dinya (ITMD) representing the five wafaqs. Wafaqul Madaris Al Arabia Secretary General Qari Hanif Jalandry, Vice Principal Jammia Asharafia Lahore Maulana Fazl-e-Rahim, Jammia Aloom-e-Islamia Banoori Town Karachi member Dr Abdur Razaq Sikandar, Jammia Haqqania Akora Khattak Vice Principal Muhammad Anwarul Haq and Tanzimul Madaris Ahle Sunnah Examination Controller Maulana Ghulam Muhammad Sialwai are also signatories to the decree along with about 25 other Ulema.
Posted by: Fred || 11/17/2006 00:00 || Comments || Link || E-Mail|| [286 views] Top|| File under:
Jesuit magazine slams religious intolerance in Pakistan
An influential Jesuit magazine close to the Vatican has criticised shortcomings in Pakistan's religious tolerance, charging that Christians and other minorities were often the target of violence by Islamist fundamentalists. "In Pakistan, unfortunately like in many countries with a Muslim majority, religious freedom is not guaranteed in practice as promised by the constitution," wrote the Civilta Cattolica magazine in this week's edition.

Christians, Shias and members of the Ahmadi Muslim sect all suffered from acts of violence and persecution, it said, adding that particularly at risk were Muslims who converted to Christianity or who left the Sunni majority to join other Muslim sects, often facing expulsion from their communities, loss of political and civil rights and even death. "For the fundamentalists, the conversion of a Muslim to another religion, especially Christianity, is felt as an insult to Islam, as a real treason punishable with the death penalty," the magazine wrote.
Posted by: Fred || 11/17/2006 00:00 || Comments || Link || E-Mail|| [283 views] Top|| File under:
25 injured in Hindu-Muslim clash
HYDERABAD: Indian police fired in the air and used batons on Thursday to disperse rioting groups of Hindus and Muslims who had clashed over a razed mosque in southern India, wounding at least 25, police said.



A group of Muslims had set municipal vehicles on fire and stoned houses of local politicians from the ruling Congress party after a mosque in the town of Tadipatri was demolished to make way for a new highway.

A group of Muslims had set municipal vehicles on fire and stoned houses of local politicians from the ruling Congress party after a mosque in the town of Tadipatri was demolished to make way for a new highway, said local police chief Stephan Ravindra. Hindu Congress supporters retaliated, throwing two small homemade bombs at the Muslim mob before police intervened by firing five shots in the air and charging the crowd with batons, Ravindra said. At least 25 people were injured, some of them in the clashes and some when police charged the rioters, he said.
Posted by: Fred || 11/17/2006 00:00 || Comments || Link || E-Mail|| [266 views] Top|| File under:
International-UN-NGOs
Jimmeh may lead UN investigation of Israel
As Palestinian Arab rockets struck two Israeli towns yesterday, U.N. bodies prepared to launch no fewer than two overlapping "fact-finding" missions to second-guess Israel's anti-terrorist tactics. President Do you have to remind us of that? Can you at least put "Former President?" Carter could head one of those missions.

The U.N. General Assembly is expected to convene a special emergency session tomorrow to deal with the November 8 Israel Defense Force artillery strike on the northern Gaza town of Beit Hanoun, which killed 19 terrorists and supporters civilians. A draft resolution for the assembly session calls on the U.N. secretary-general to establish a fact-finding mission into the event and requests that he report back to the assembly in a month.

And yesterday in Geneva, the U.N. Human Rights Council led by Sudan and China, which in its five months of existence has failed to pass one resolution on any country other than Israel, concluded its third emergency session on the Jewish state. In the session's resolution, the council called on its president, Ambassador Alfonso de Alba of Mexico, to establish a fact-finding mission to investigate the incident at Beit Hanoun.

A diplomat in Geneva who requested anonymity said the sponsors of the resolution are planning to ask Mr. Carter to head the investigation. Other candidates include the diplomats Martti Ahtisaari of Finland and Sadako Ogata of Japan.

Israel, which is conducting its own investigation into the incident, has yet to decide on its level of cooperation with the U.N. probes. "I wish there was some coherence at the U.N.," a U.N. official who requested anonymity said yesterday. As things stand, he added, no rule exists to prevent system-wide redundancies where separate bodies can create missions to investigate the same event.

The proposed resolution for tomorrow's General Assembly session draws most of its language from a Security Council resolution proposal that was vetoed on Friday. In addition to the fact-finding mission, the new proposal calls on "the international community, including the Quartet" – America, the United Nations, the European Union, and Russia – to establish "an international mechanism to protect civilians."

The French ambassador to the United Nations, Jean-Marc de la Sabliere, made similar suggestions last week at the 15-member Security Council. Europe was split in the Friday council vote: France and Greece voted for the Arab-sponsored resolution, while Britain, Denmark, and Slovakia abstained and America vetoed the resolution.

Asked about the idea of a council-sponsored fact-finding mission and the establishment of a mechanism to protect civilians in Gaza, the American ambassador to the United Nations, John Bolton, responded to The New York Sun with one word: "No."

In the past, Arab and Muslim countries have used the General Assembly, where they can easily marshal a voting majority, to convene emergency sessions designed to override an American veto in the Security Council. Friday's assembly meeting will mark the 15th time the emergency session has been convened since its establishment in 1997 to condemn the construction of a new Jewish neighborhood in Jerusalem.

"The assembly turns itself into a court of law where the Arabs have a majority," the deputy Israeli U.N. envoy, Daniel Carmon, said. As result, he said, the assembly always deals with events like Beit Hanoun and avoids the underlying cause. "The cause is terrorism. The U.N. should not shy away from investigating terrorism," he said. Specifically, he cited yesterday's events in Sderot, where an Israeli woman was killed and several injured in a rocket attack from Gaza that was also directed at the coastal town of Ashkelon.

In Geneva, the Human Rights Council adopted a resolution by a vote of 32 in favor, eight opposed, and six abstaining, that condemned Israel for the "willful killing" of Palestinian Arab civilians. Most of the Europeans on the 47-member council opposed the resolution or abstained.

In the aftermath of the Beit Hanoun attack, which according to IDF commanders was the result of an error, many European leaders, including the British foreign secretary, Margaret Beckett, denounced Israel's recent incursions against rocket-launching sites in northern Gaza. Israeli officials, including Prime Minister Olmert, have apologized for the incursions. But in a speech to Jewish leaders in Los Angeles yesterday, Mr. Olmert vowed to continue the operations in Gaza. "At this time, the [ IDF's] general staff is holding a meeting to discuss the steps that need to be taken," he said. "We will decide on more steps on the war against terror which is emanating from the Gaza Strip and which is incessant."

Posted by: Jackal || 11/17/2006 19:54 || Comments || Link || E-Mail|| [291 views] Top|| File under:
Why Iraq is Crumbling (Krauthammer)
At this earliest stage of democratic development, Iraqi national consciousness is as yet too weak and the culture of compromise too undeveloped to produce an effective government enjoying broad allegiance.

Last month American soldiers captured a Mahdi Army death squad leader in Baghdad -- only to be forced to turn him loose on order of Prime Minister Nouri al-Maliki. Two weeks ago, we were ordered, again by Maliki, to take down the barricades we had established around Sadr City in search of another notorious death squad leader and a missing American soldier.

This is no way to conduct a war. The Maliki government is a failure. It is beholden to a coalition dominated by two Shiite religious parties, each armed and ambitious, at odds with each other and with the ultimate aim of a stable, modern, democratic regime.

Is this America's fault? No. It is a result of Iraq's first democratic election. The United States was not going to replace Saddam Hussein with another tyrant. We were trying to plant democracy in the heart of the Middle East as the one conceivable antidote to extremism and terror -- and, in a country that is nearly two-thirds Shiite, that inevitably meant Shiite domination. It was never certain whether the long-oppressed Shiites would have enough sense of nation and sense of compromise to govern rather than rule. The answer is now clear: United in a dominating coalition, they do not.

Fortunately, however, the ruling Shiites do not have much internal cohesion. Just last month two of the major Shiite religious parties that underpin the Maliki government engaged in savage combat against each other in Amarah.

There is a glimmer of hope in this breakdown of the Shiite front. The unitary Shiite government having been proved such a failure, we should be encouraging the full breakup of the Shiite front in pursuit of a new coalition based on cross-sectarian alliances: the more moderate Shiite elements (secular and religious but excluding the poisonous Sadr), the Kurds and those Sunnis who recognize their minority status but are willing to accept an important, generously offered place at the table.

Such a coalition was almost created after the latest Iraqi elections. It needs to be attempted again. One can tinker with American tactics or troop levels from today until doomsday. But unless the Iraqis can put together a government of unitary purpose and resolute action, the simple objective of this war -- to leave behind a self-sustaining democratic government -- is not attainable.
Posted by: KBK || 11/17/2006 11:26 || Comments || Link || E-Mail|| [494 views] Top|| File under:
Weekly Report with Unusual Twist
Highlights. Best (the twist) saved for last.



Prime Minister Maliki told parliamentarians November 12 in a closed session that he was planning a "comprehensive" reshuffle of ministers in his national unity government, and scolded lawmakers for failing to show their loyalty to a united
Iraq.
• The move is aimed at addressing the six-month-old government's failure to curb widespread corruption, reduce sectarian violence and improve public services. Speaking to a closed session of Parliament, Maliki did not disclose which ministers he planned to replace, but legislators close to the Prime Minister said he intends to maintain the political distribution of the current cabinet seats.
• Prime Ministerial Press Adviser Yassin Majid said that the reshuffle could include between seven and nine ministers, but did not give specific names.
• Iraqi parliamentarians have been forecasting a reshuffle for months, but this is the clearest indication from the government so far that a change in the government is imminent.

During the week of November 8-14, electricity availability averaged 6.5 hours per day in Baghdad and 10.5 hours nationwide. Electricity output for the week was three per cent below the same period in 2005.

Down 25% from last week (8.6 hours), but nearly three times what the WaPo had on the front page November 12.



The Agriculture Reconstruction and Development Program for Iraq (ARDI) is importing 173 seed cleaners to be distributed throughout the country. Normally, seeds available to the Iraqi farmers have extraneous material such as rocks, twigs, dirt and seeds of multiple types of crops. Test plots with cleaned seed have produced two to-six times the yield of fields without the cleaned seed.
• ARDI conducted a workshop with Iraqi veterinary organizations.

Fluffy bunnies and baby ducks will be pleased!

The course began with a discussion on the transition of Iraq's economy from central planning to market-orientation and an introduction to basic economic principles. The Veterinary Syndicate will be able to use these skills immediately as they develop and maintain private service providers.



Oil production is up, from last week, at 82% of the goal, and refining production is way up.



The Central Criminal Court of Iraq (CCCI) convicted 23 individuals October 27- November 1 for various crimes including possession of illegal weapons, possessing fake civil affair and fake military identifications, using or taking advantage of someone else's identification, heading, leading, joining armed groups and illegal border crossing.

Hmph. They have that problem, too?


• The trial court found a Saudi Arabian man guilty of joining armed groups to unsettle the security and stability of Iraq and endangering people's lives in violation of Article 4/1 of the Iraqi Penal Code. The defendant admitted to coming into Iraq illegally to fight. The trial panel sentenced the man to the death penalty November 1.
• The trial court found four Iraqi men guilty of possession of illegal weapons in violation of Section 6, Paragraph 2B. The men were apprehended after conducting an attack on Multi-National Forces. A search of their vehicle revealed two RPG launchers, two PKM and one RPD machine guns, five AK-47s and a video camera used to film the attack. All four defendants were sentenced to 30 years imprisonment November 1.
• Since its establishment in April 2004, the CCCI has held 1,683 trials for Coalition apprehended insurgents. The proceedings have resulted in 1,447 convictions with sentences ranging up to death.

Contributors to Iraqi Stability Operations
Albania Armenia Australia Azerbaijan
Bosnia-Herzegovina Bulgaria Czech Republic Singapore Slovakia South Korea Ukraine UK Denmark El Salvador Estonia Georgia Italy Japan Kazakhstan Latvia Lithuania Macedonia Moldova Mongolia Poland Romania

*Note: Fiji participating as a part of the UN mission in Iraq.
*32 includes the 28 countries listed above, the US, Fiji, and four NATO, non-MNF-I countries: Hungary, Iceland, Slovenia, Turkey



Here's the twist. Remeber, this is the Official State Department Report - to Congress, I thought.



The editor-in-chief and two reporters at the Berlingske Tidende – one of Denmark's largest newspapers – went on trial November 13 for publishing classified intelligence reports concerning former Iraqi leader Saddam Hussein's weapons program.

No wonder the MSM doesn't read this!


• The journalists face charges of publishing confidential government documents, which is punishable by fines or up to two years in prison; prosecutors say the newspaper violated a law prohibiting media from publishing information that can harm national security.

Oh, but the New York Times said they made a teeny, tiny mistake in blowing the cover of the banking intelligence.


• A former intelligence officer has already been sentenced to prison for leaking the documents in the case.
Posted by: Bobby || 11/17/2006 05:49 || Comments || Link || E-Mail|| [267 views] Top|| File under:
US plans last big push in Iraq
President George Bush has told senior advisers that the US and its allies must make "a last big push" to win the war in Iraq and that instead of beginning a troop withdrawal next year, he may increase US forces by up to 20,000 soldiers, The Guardian newspaper reported on Thursday, quoting sources familiar with the administration's internal deliberations.

Mr Bush's refusal to give ground, coming in the teeth of growing calls in the US and Britain for a radical rethink or a swift exit, is having a decisive impact on the policy review being conducted by the Iraq Study Group chaired by Bush family loyalist James Baker, the sources told the newspaper.

Although the panel's work is not complete, its recommendations are expected to be built around a four-point "victory strategy" developed by Pentagon officials advising the group. The strategy, along with other related proposals, is being circulated in draft form and has been discussed in separate closed sessions with Mr Baker and Vice-President Dick Cheney, an Iraq war hawk.
Continued on Page 49
Posted by: Fred || 11/17/2006 00:00 || Comments || Link || E-Mail|| [287 views] Top|| File under:
Israel-Palestine-Jordan
We've Had Enough!
Former Defense Minister and longtime Oslo and Gaza Disengagement supporter Binyamin Ben-Eliezer is calling for the IDF to do "whatever is necessary" to halt Kassam rocket attacks from Gaza.

In an interview with Army Radio, the current Minister of National Infrastructure, Ben-Eliezer exclaimed, "We've had enough! The rocket attacks must stop!"

"I am tired to burying children and visiting people in the hospital," he added, stating the government must order the IDF to do "whatever is necessary" to bring a complete halt to the attacks. He rejected the opinion of those who feel the attacks cannot be stopped, but rather just minimized at best.

Ben-Eliezer, a retired IDF Brigadier General stated he is certain that the attacks can be halted in a two-hour period if and when the military is given the green light to do that which must be done. Ben-Eliezer stated the targeted surgical strikes must be stepped-up, around-the-clock, not only to target terrorists who fire rockets, but with direct strikes against anyone who plays a role in the attacks, including those who transport terrorists.

He explained that the objective can and must be achieved, at whatever the cost, reiterating it is simply not an option to permit residents to continue to live with the reality of daily rocket attacks.

"Have you ever been in Sderot? They are civilians too!" stated Ben-Eliezer in an agitated voice, responding to concerns over the condemnations of the international community that IDF fire into Gaza kills innocent civilians.

"We pulled out of Gaza. Instead of busying themselves with building Gaza, they attack us," he added, rejecting the calls for talks from PA leaders as long as PA security forces do nothing to halt the attacks.

During his interview, Ben-Eliezer admitted there is no one to talk to with regard to peace negotiations, stating we cannot conduct talks under fire. He pointed out that in a recent meeting in Cairo with Egyptian President Hosni Mubarak; the Egyptian leader confirmed that he would not sit still for a similar situation, the indiscriminate firing of rockets into civilian population centers.

Ben-Eliezer is among the more audible voices calling on IDF Chief of Staff Lt.-Gen. Dan Halutz to step down. He would like to see former IDF Deputy Chief of Staff Gabi Ashkenazi move into the top military post, a view that is gaining popularity as Halutz is under increasing scrutiny for the perceived military failures during the recent war in Lebanon.
Posted by: anonymous5089 || 11/17/2006 09:15 || Comments || Link || E-Mail|| [283 views] Top|| File under:
Hamas leader: Iran gave gov't $120 million in aid
Iran has given the Hamas-led Palestinian government more than $120 million this year, a Hamas leader said Thursday, and the Iranian government promised to sending money to the administration amid a Western financial embargo.

The US and Europe have cut off hundreds of millions of dollars in aid to the Palestinian government to pressure Hamas to recognize Israel and renounce violence. Iran, a longtime ally of Hamas, has moved in with funds to try to fill the void, boosting its influence among Palestinians.
Posted by: Fred || 11/17/2006 00:00 || Comments || Link || E-Mail|| [256 views] Top|| File under:
Israel dismisses Spanish peace plan
Israel dismissed reports Thursday that Spain, France and Italy are preparing a new Middle East peace initiative, saying that at the most, they were discussing "some Spanish ideas." Spanish Prime Minister Jose Luis Rodriguez Zapatero announced the plan at a summit in Spain with President Jacques Chirac of France. "Peace between Israel and the Palestinians means to a large extent peace on the international scene," Zapatero told a news conference. "We cannot remain impassive in the face of the horror that continues to unfold before our eyes," Zapatero said.

Referring to the errant artillery shells in Beit Hanun and Wednesday's fatal rocket attack in Sderot, Zapatero said the violence "has reached a level of deterioration that requires determined, urgent action by the international community." He said that the peace plan will be presented to an EU summit next month, and that he hoped to win the backing of Britain and Germany. Chirac said France was "going to act jointly with the Spanish and Italian governments, with the cooperation of the EU" to initiate "moral and political reforms in the Middle East."
Posted by: Fred || 11/17/2006 00:00 || Comments || Link || E-Mail|| [264 views] Top|| File under:
Syria-Lebanon-Iran
Lebanese civilians confirm flow of arms to Hizbullah from Syria
Lebanese civilians close to the border with Syria told The Jerusalem Post on Thursday that weapons for Hizbullah were being brought in by the truckload at night. Lebanese Army troops on duty at the border refused to confirm the claims. This correspondent watched as a line of trucks and lorries several kilometers long built up at one crossing on the road from Lebanon into Syria. The trucks, en route from Beirut to Damascus, were laden with a mixture of goods: everything from construction materials to fruits and vegetables. But in the late afternoon wintry chill they were stationary; their drivers had disappeared and only the occasional soldier kept guard every few hundred meters. "They don't move in the day," said Yusuf Saad, a taxi driver waiting at the border crossing.

Saad, who had watched this correspondent from the other side of the road for some time before signaling for me to come over, added that "It's much easier for them to drive at night." He nodded toward the distant Syrian mountain range. "There's not so much traffic on the road. And I can tell you" - his voice dropped to a conspiratorial whisper - "they might be going in with produce, but they're coming out with weapons. They hide the rockets under the goods and that's how they're able to bring them into the country."

No one in the Lebanese Army would confirm Saad's observations. The soldiers here don't like journalists, and reporters are warned against taking any photographs or conducting any interviews. But a young officer softened a little as the day wore on Thursday and allowed some filming to take place - but only in the direction of Syria. By then cars had piled up in both directions. A number of trucks drove past, headed for Beirut. "Journalists lie," the officer explained. "During the war they came here and told lies about the border not working. They said there was chaos. But as you can see, everything is completely under control."
Continued on Page 49
Posted by: Fred || 11/17/2006 00:00 || Comments || Link || E-Mail|| [282 views] Top|| File under:
Hezbollah And Its Allies Intensify Attacks On Seniora Government
The Lebanese Shiite Hezbollah movement and its Christian ally, Michel Aoun, said Thursday they no longer accepted the authority of the Western-backed government of Prime Minister Fouad Seniora. "This government has lost legitimacy and we won't obey its orders after today," the hardline Aoun told his followers at a rally.

Hezbollah politburo member Ghaleb Abu-Zeinab also said "civil disobedience is a legitimate choice" if the government continued to reject Hezbollah's demands for a national unity government. Abu-Zeinab stressed that even if Interior Minister Ahmed Fatfat refused to license protests, "they will not stop us from exercising our democratic legitimate rights," but did not specify any course of action.

The political crisis in the country intensified after the failure on Saturday of national roundtable talks which focused on forming a unity government as called for by pro-Syrian Lebanese factions, especially Hezbollah and Aoun. The ruling anti-Syrian majority has rejected the demands for a new government before securing a pledge for the ouster of President Emile Lahoud, whose term was extended in 2004 for three years under a Syrian-sponsored constitutional amendment.
Continued on Page 49
Posted by: Fred || 11/17/2006 00:00 || Comments || Link || E-Mail|| [303 views] Top|| File under:
Who's in the News
88
[untagged]
Bookmark
E-Mail Me
The Classics
The O Club
Rantburg Store
The Bloids
The Never-ending Story
Thugburg
Gulf War I
The Way We Were
Bio
Merry-Go-Blog
Hair Through the Ages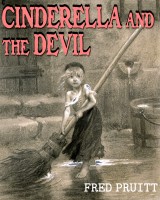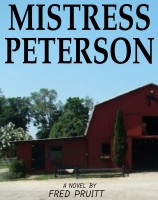 On Sale now!


A multi-volume chronology and reference guide set detailing three years of the Mexican Drug War between 2010 and 2012.

Rantburg.com and borderlandbeat.com correspondent and author Chris Covert presents his first non-fiction work detailing the drug and gang related violence in Mexico.

Chris gives us Mexican press dispatches of drug and gang war violence over three years, presented in a multi volume set intended to chronicle the death, violence and mayhem which has dominated Mexico for six years.
Click here for more information


Meet the Mods
In no particular order...


Steve White
Seafarious
Pappy
lotp
Scooter McGruder
john frum
tu3031
badanov
sherry
ryuge
GolfBravoUSMC
Bright Pebbles
trailing wife
Gloria
Fred
Besoeker
Glenmore
Frank G
3dc
Skidmark
Alaska Paul



Better than the average link...



Rantburg was assembled from recycled algorithms in the United States of America. No trees were destroyed in the production of this weblog. We did hurt some, though. Sorry.
3.235.101.50