-Short Attention Span Theater-
Whoops! Arctic's Actually Cooling......"Gaia's Fighting Back"
Couldn't be that the "scientists" and the hateful Gore-bot are wrong, nosirree... watch the spin...


An international team of grant whores scientists reported Thursday that rising temperatures are steadily transforming the Arctic -- warming millions of square miles of permafrost, promoting lush greenery on previously arid tundras and steadily shrinking the annual sea ice.


except....


Yet the researchers also found new patterns of cooling ocean currents and prevailing winds that suggested the Arctic, long considered a bellwether of global warming, may be reverting in some ways to more normal conditions not seen since the 1970s.

Taken together, these findings may be evidence, the researchers said, of the region struggling to keep its balance, as rising temperatures slowly overturn the long-established order of seasonal variations.


"Gaia is fighting back! We must help her by destroying all SUV's....except ours, of course"


"This is a region that is fighting back," said lead author Jacqueline Richter-Menge, a civil engineer at the Cold Regions Research and Engineering Laboratory in Hanover, N.H. "There are things that showed signs of going back to norms, trying to right themselves under very dire circumstances."


a civil engineer doing planetary weather science....I don't recall that as a field of expertise for CE's...




"What kind of circumstances?"
"Dire circumstances!"


Continued on Page 49
Posted by: Frank G || 11/17/2006 09:42 || Comments || Link || E-Mail|| [806 views] Top|| File under:
Britney's Justin help
Britney Spears has turned to ex-lover Justin Timberlake to cope with the breakdown of her second marriage.


Okay. That clears that up for me. I thought Justin and Fed-Ex were the same person.

It has been claimed that Britney was making tearful phone calls to Justin even before she filed for divorce from Kevin Federline last week. A source told Britain's Grazia magazine: "Justin said Britney has called him crying a number of times about her relationship with Kevin. She has gone through an excruciating time. It's very sad. She doesn't want anybody to feel sorry for her or see her as a victim.


I won't. I promise. Trust me on that.

"She has been trying for months to make it work for the sake of her children."


'cause deep down she's just a mom.

One of the tracks on Justin's new album 'FutureSex/LoveSounds' appears to be a warning to an ex-girlfriend, strongly believed to be Britney, about staying with an unfaithful partner. The lyrics to 'What Goes Around...Comes Around' read: "You spend your nights alone/ And he never comes home/ And every time you call him/ All you get is a busy tone/ I heard you found out/ That he's doing to you/ What you did to me." Britney filed for divorce last week after allegedly catching Kevin with another woman in a New York hotel.
Posted by: Fred || 11/17/2006 00:00 || Comments || Link || E-Mail|| [273 views] Top|| File under:
Africa Subsaharan
Nigeria charges two with kidnap of seven oil expats
ABUJA - Nigeria has charged two people with the kidnapping of seven foreign oil workers in the Niger Delta in August for a hefty ransom, court papers obtained on Thursday said. Gbokos Osvwo and Asiagbe Lucky are accused of receiving a 35 million naira ($272,479) ransom before releasing six hostages -- two Britons, an American, German, Irish and Pole -- ten days after seizing them at gunpoint from a nightclub in the oil city of Port Harcourt.

The seventh, a German, was kidnapped in a separate incident. Other members of the gang that raided the nightclub and seized the German in another operation are still at large.

Osvwo and Lucky pleaded not guilty to a seven-count charge. The judge ordered them to be remanded and adjourned the case to Dec. 4 for hearing. They were the second set of hostage-takers to be charged since August when President Olusegun Obasanjo ordered security services to crack down on kidnappers and threatened to sanction oil firms caught paying ransoms.

Obasanjo's threat signalled a change in the government's stance towards an upsurge in violence in the Niger Delta. In August, four people arrested over a kidnapping at an oil facility operated by US oil major Chevron, were charged with terrorism. If convicted, they could face life in prison.

Abductions, mostly of foreign oil workers, are common in the lawless delta which accounts for all of Nigeria's 2.4 million barrels per day of crude oil output. The kidnappers are mostly youts youths angry over pollution and lack of jobs or investment in their communities. They have sometimes made political demands, but in most cases ransoms have been paid by state governments and oil companies to free the hostages.
Posted by: Steve White || 11/17/2006 00:00 || Comments || Link || E-Mail|| [279 views] Top|| File under:
Kabila wins Congo poll; rival rejects result
Congo's President Joseph Kabila won a presidential election with 58.05 percent of the votes, according to provisional results on Wednesday, but the coalition of his rival Jean-Pierre Bemba rejected the result.

International peacekeepers stepped up patrols in the capital, and UN armoured vehicles and jeeps from a European Union force raced round the streets of Kinshasa where supporters of the candidates have fought twice in the past three months. "Therefore, having garnered the absolute majority of votes in the second round, Mr Joseph Kabila Kabange is declared president of Democratic Republic of Congo," election commission chief Apollinaire Malu Malu said in a broadcast announcing the results of the Oct. 29 run-off poll.

The result, giving Bemba 41.95 percent, has to be confirmed by the Supreme Court. "Our position has not changed. These are results that will never be credible. We will hold a political meeting tomorrow before saying more," said Joseph Olenghankoy, a spokesman for Bemba's Union for the Nation coalition.
Posted by: Fred || 11/17/2006 00:00 || Comments || Link || E-Mail|| [257 views] Top|| File under:
Arabia
Bahrain's legislative polls attract 207 candidates
MANAMA - A total of 207 candidates are competing for 39 seats in Bahrain's parliament in elections being held on November 25, the executive director for the polls, Wael Buallai, said in a statement on Thursday. Female candidate Latifa Al Qouhoud has automatically won the 40th seat to become the first Bahraini woman to enter parliament. No one is standing against her in her constituency.

Eighteen other women are among the remaining 207 hopefuls. Thirteen candidates pulled out of the race before the deadline to do so expired on Tuesday, Buallai said.

Bahrainis will also elect five municipal councils for the five provinces of the Gulf archipelago on November 25, picking 40 members from among 171 candidates.
Posted by: Steve White || 11/17/2006 00:00 || Comments || Link || E-Mail|| [264 views] Top|| File under:
Britain
Chuck: The Green Prince
Green is so appropriate. He's (1) an eco-hypocrite in the mold of Al Gore, (2) an eager dhimmi who'd gladly sell out Britain to the Global Caliphate, and (3) a frog.
Posted by: exJAG || 11/17/2006 06:21 || Comments || Link || E-Mail|| [259 views] Top|| File under:
Down Under
Violence erupts amid Tonga protests
Riots have broken out in the Tongan capital, Nuku'alofa, amid over the slow pace of the government's constitutional reforms. The protesters overturned cars, started fires and hurled stones at public buildings, including the office of Fred Sevele, the Tongan prime minister. Firefighters were called as flames spread due to high winds and more than half the city's central shopping area was estimated to have burned down.

The riots began after hundreds of people met to demand that the parliament make changes to the country's constitution. "It's a full-fledged riot," said a reporter from New Zealand's National Radio.

Protesters also broke into a supermarket owned by prime minister Sevele and managed by his daughter. Other shops and businesses have also been damaged. Police helped people to escape the neighbourhood and tried to protect property but are not reported to have arrested any protesters.
Posted by: Fred || 11/17/2006 00:00 || Comments || Link || E-Mail|| [263 views] Top|| File under:
Europe
French socialists to pick candidate
Segolene Royal is hoping to win the nomination to lead France's socialists into next year's presidential election as party members vote to choose a candidate. Royal, 53, has enjoyed a large opinion poll lead over her more experienced party rivals Dominique Strauss-Kahn and Laurent Fabius in recent months. Outright victory would underline her opinion poll status as the only socialist capable of beating the right's Nicholas Sarkozy next year.

Addressing 2,500 supporters on Wednesday at a final rally in the town of Nantes, she said: "Politics has to change, the way power is exercised has to change."

Despite a long career in French politics, her image as a fresh face, strong on traditional values and ready to listen to citizens' concerns has played well with a public tired of leaders seen as more elitist.
Posted by: Fred || 11/17/2006 00:00 || Comments || Link || E-Mail|| [257 views] Top|| File under:
Central European ABM base is no sure bet
The recent midterm elections in the United States are expected to further delay plans to expand the U.S. missile defense shield into Central Europe. Czech politicians have been in discussions with the U.S. Department of Defense (DOD) for more than two years over plans to build an anti-missile defense base in the country, and Pentagon officials spent this past summer surveying potential sites here and in Poland. The DOD was to decide which country it would ask to host the base by the end of the summer.

Today, however, Czech officials are still waiting for that decision. And after the Democrats swept the Nov. 8 U.S. elections, which led to the resignation of Defense Secretary Donald Rumsfeld, they'll likely be waiting a while longer, experts say. "The Pentagon would've been thinking about this [election] for the last few months. I imagine it's been more of a priority than making missile defense decisions," said Daniel Keohane, a senior research fellow at the London-based Center for European Reform.

In October, Gen. Marvin McNamara, deputy director of the Missile Defense Agency (MDA), a branch of the DOD, told reporters in Washington, D.C., that a decision would come at the end of the year. However, with that deadline rapidly approaching, defense officials remain mum on the base's status. "There's been no development over the past weeks concerning the possibility of a U.S. anti-missile base here," said Zuzana Opletalová, spokeswoman for the Foreign Affairs Ministry. "The only information we have is that a decision is to be made sometime this winter."


I like the Poles and Czechs well enough, but if the EU doesn't pay 100% of the cost I don't really see the point of installing this on their continent. Let them figure out how they'll defend themselves against an Iranian IRBM.
Posted by: mrp || 11/17/2006 00:00 || Comments || Link || E-Mail|| [266 views] Top|| File under:
Home Front: Politix
More Repub Beltway Idiocy: Roy Blunt elected Minority Whip
Congratulations to Representative Roy Blunt on his re-election to the Whip post. May he be as effective in stopping bad Democratic bills as he was in pushing bad Republican ones.



STUPID STUPID STUPID! They elected the SAME leadership that got them into this mess. Way to go House Repubs, you've just blown the 2008 election. They will not see a dime of my money or a minute of my time, and there are a lot of other conservatives (and libertarians) like me. Buy your ammoa and stock up - here comes Hillary with Speaker Pelosi backing her up. the Repubs have sold us out.
Posted by: OldSpook || 11/17/2006 10:56 || Comments || Link || E-Mail|| [381 views] Top|| File under:
Boehner re-elected House Republican leader
WASHINGTON (Reuters) - John Boehner of Ohio won re-election as Republican leader of the House of Representatives on Friday -- 10 days after American voters turned over control of the legislative body to Democrats.

In a secret tally, House Republicans stuck with Boehner and rejected a challenge by Mike Pence of Indiana, an arch conservative. Pence had argued the party had lost its way in a year that saw it battered by the Iraq war, mounting federal deficits and congressional scandals.



sarcasm/ Yeah, House Repubs, that's the message the voters sent you: they want more of the same leadership that allowed scandal and earmarks and overspending and idiocy. /sarcasm. Sigh... time to get ready for President Hillary and a Dem Congress in 08. Stupid stupid stupid inside the beltway idiots. They got stuck on stupid.
Posted by: OldSpook || 11/17/2006 10:21 || Comments || Link || E-Mail|| [254 views] Top|| File under:
Edwards bashes Walmart, then asks their help to get a PS3
hypocritical poseur


Wal-Mart Stores Inc. said Thursday that a staff member for former Sen. John Edwards a vocal critic of the retailer asked his local Wal-Mart store for help in getting the potential 2008 presidential candidate a Sony PlayStation 3. Edwards said a volunteer did so by mistake.


ahhh the "unnamed volunteer" ploy


Edwards told The Associated Press that

"

the volunteer

"

"feels terrible" about seeking the game unit at Wal-Mart a day after his boss criticized the company, saying it doesn't treat its employees fairly.

"My wife, Elizabeth, wanted to get a Playstation3 for my young children. She mentioned it in front of one of my staff people," Edwards said. "That staff person mentioned it in front of a volunteer who said he would make an effort to get one. He was making an effort to go get one for himself.


for himself, huh? read on


"Elizabeth and I knew nothing about this. He feels terrible about this. He made a mistake, and he knows he should not have used my name," Edwards said.

Edwards said the volunteer was "a young kid" unaware of what he called flawed Wal-Mart policies. He called the Wal-Mart statement an effort to divert attention from its own problems.


there's a diversion going on, but it ain't WalMart


After Wal-Mart this summer hired Edelman executive Leslie Dach as its public relations director and put him on the company's executive team, analysts said the retailer would likely become more aggressive toward its critics.


Edwards: "I'm being swift-boated! Racism!"


Wal-Mart had noted in a news release Thursday that on the same day Edwards was criticizing the company in a conference call with union- backed activists, the volunteer staff member had asked a Raleigh, N.C., electronics department manager to obtain a PS3 for the ex-senator's family.

From Wal-Mart headquarters in Bentonville, Ark., company spokesman David Tovar said the person who called left a voicemail at the Raleigh store and identified himself as an Edwards staff member. When the manager returned the call, the staff member again identified himself as working for Edwards, and Wal-Mart said it confirmed that with Edwards' office.

The retailer's news release accused Edwards of not wanting to wait his turn.


Don't you know who I am?? The mini-Kerry


"While the rest of America's working families are waiting patiently in line, Senator Edwards wants to cut to the front," the Wal-Mart statement said.

The PlayStation 3 console is set to go on sale Friday.

Edwards, the Democrats' vice presidential candidate in 2004, spoke Wednesday to supporters of union-backed WakeUpWalMart.com on a conference call launching the group's holiday season campaign to pressure Wal-Mart for better labor standards.

In the call, he repeated a story about his son Jack disapproving of a classmate buying sneakers at Wal-Mart. "If a 6-year-old can figure it out, America can definitely figure this out," Edwards said.


"Every time you buy something at WalMart. The Union-Backed Baby Jesus™ cries"


Previously, Edwards has appeared at WakeUpWalMart rallies.


a minor incident, but too delicious not to post and gloat
Posted by: Frank G || 11/17/2006 08:11 || Comments || Link || E-Mail|| [279 views] Top|| File under:
Science Uncoils Tesla's Dream

Physics promises wireless power

The tangle of cables and plugs needed to recharge today's electronic gadgets could soon be a thing of the past.

US researchers have outlined a relatively simple system that could deliver power to devices such as laptop computers or MP3 players without wires. The concept exploits century-old physics and could work over distances of many metres, the researchers said. Although the team has not built and tested a system, computer models and mathematics suggest it will work. "There are so many autonomous devices such as cell phones and laptops that have emerged in the last few years," said Assistant Professor Marin Soljacic from the Massachusetts Institute of Technology and one of the researchers behind the work. "We started thinking, 'it would be really convenient if you didn't have to recharge these things'. "And because we're physicists we asked, 'what kind of physical phenomenon can we use to do this wireless energy transfer?'."

How wireless energy could work

The answer the team came up with was "resonance", a phenomenon that causes an object to vibrate when energy of a certain frequency is applied. "When you have two resonant objects of the same frequency they tend to couple very strongly," Professor Soljacic told the BBC News website. Resonance can be seen in musical instruments for example. "When you play a tune on one, then another instrument with the same acoustic resonance will pick up that tune, it will visibly vibrate," he said. Instead of using acoustic vibrations, the team's system exploits the resonance of electromagnetic waves. Electromagnetic radiation includes radio waves, infrared and X-rays.

Typically, systems that use electromagnetic radiation, such as radio antennas, are not suitable for the efficient transfer of energy because they scatter energy in all directions, wasting large amounts of it into free space. To overcome this problem, the team investigated a special class of "non-radiative" objects with so-called "long-lived resonances". When energy is applied to these objects it remains bound to them, rather than escaping to space. "Tails" of energy, which can be many metres long, flicker over the surface. "If you bring another resonant object with the same frequency close enough to these tails then it turns out that the energy can tunnel from one object to another," said Professor Soljacic.

Hence, a simple copper antenna designed to have long-lived resonance could transfer energy to a laptop with its own antenna resonating at the same frequency. The computer would be truly wireless. Any energy not diverted into a gadget or appliance is simply reabsorbed. The systems that the team have described would be able to transfer energy over three to five metres. "This would work in a room let's say but you could adapt it to work in a factory," he said. "You could also scale it down to the microscopic or nanoscopic world."

Old technology

The team from MIT is not the first group to suggest wireless energy transfer. Nineteenth-century physicist and engineer Nikola Tesla experimented with long-range wireless energy transfer, but his most ambitious attempt - the 29m high aerial known as Wardenclyffe Tower, in New York - failed when he ran out of money. Others have worked on highly directional mechanisms of energy transfer such as lasers.

However, these require an uninterrupted line of sight, and are therefore not good for powering objects around the home. A UK company called Splashpower has also designed wireless recharging pads onto which gadget lovers can directly place their phones and MP3 players to recharge them. The pads use electromagnetic induction to charge devices, the same process used to charge electric toothbrushes. One of the co-founders of Splashpower, James Hay, said the MIT work was "clearly at an early stage" but "interesting for the future". "Consumers desire a simple universal solution that frees them from the hassles of plug-in chargers and adaptors," he said. "Wireless power technology has the potential to deliver on all of these needs." However, Mr Hay said that transferring the power was only part of the solution.

"There are a number of other aspects that need to be addressed to ensure efficient conversion of power to a form useful to input to devices." Professor Soljacic will present the work at the American Institute of Physics Industrial Physics Forum in San Francisco on 14 November. The work was done in collaboration with his colleagues Aristeidis Karalis and John Joannopoulos.


Useful illustrations at link.
Posted by: Zenster || 11/17/2006 04:17 || Comments || Link || E-Mail|| [285 views] Top|| File under:
Who's in the News
88
[untagged]
Bookmark
E-Mail Me
The Classics
The O Club
Rantburg Store
The Bloids
The Never-ending Story
Thugburg
Gulf War I
The Way We Were
Bio
Merry-Go-Blog
Hair Through the Ages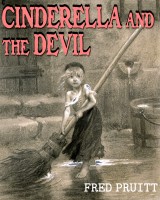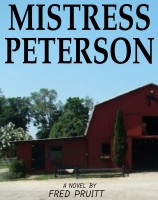 On Sale now!


A multi-volume chronology and reference guide set detailing three years of the Mexican Drug War between 2010 and 2012.

Rantburg.com and borderlandbeat.com correspondent and author Chris Covert presents his first non-fiction work detailing the drug and gang related violence in Mexico.

Chris gives us Mexican press dispatches of drug and gang war violence over three years, presented in a multi volume set intended to chronicle the death, violence and mayhem which has dominated Mexico for six years.
Click here for more information


Meet the Mods
In no particular order...


Steve White
Seafarious
Pappy
lotp
Scooter McGruder
john frum
tu3031
badanov
sherry
ryuge
GolfBravoUSMC
Bright Pebbles
trailing wife
Gloria
Fred
Besoeker
Glenmore
Frank G
3dc
Skidmark
Alaska Paul



Better than the average link...



Rantburg was assembled from recycled algorithms in the United States of America. No trees were destroyed in the production of this weblog. We did hurt some, though. Sorry.
18.208.202.194