Afghanistan
Threat Closes Afghanistan's Only Bar
Barely a month after opening its doors, Afghanistan's only bar has shut down following warnings it could have been the target of a terrorist attack. The Irish Club opened in the capital, Kabul, on St. Patrick's Day, and quickly became a popular hangout for foreigners in this conservative Islamic city, where alcohol consumption is widely frowned upon - and banned among the Afghan population. The bar closed on Thursday. ``We had a security warning for all places where foreigners gather, so we closed temporarily,'' David Porter, a British partner in the club, said Saturday. ``We have to take people's safety into consideration.''


Bastards! The bloody, heathen BASTARDS!
Posted by: Fred Pruitt || 04/27/2003 10:48 am || Comments || Link || E-Mail|| [469 views] Top|| File under:
Ten 'Taliban' killed: official
TEN suspected Taliban fighters were killed in a clash with local security forces in south-east Afghanistan's Zabul province, governor

Hameedullah Tokhi

said. "Yesterday at 11am Taliban attacked Daychopan district and up to now the fighting is still going on," he told AFP by telephone. "Up to yesterday evening 10 Taliban were killed and six injured," he said citing reports from the district chief and local security commanders in Daychopan, 300km south-west of Kabul. There were no reported casualties among the security forces, Tokhi said. No further details of the clash were immediately available, said the governor, who was on his way to the mountainous district to assess the situation. However, he said Daychopan had not been taken under Taliban control "even for one hour".

Two soldiers and three Taliban were killed Wednesday when a group of militia fighters attacked a security building in Daychopan, Tokhi had said earlier. The building collapsed in a rocket attack during the fighting between around 20 soldiers and an estimated 80 Taliban fighters.


It doesn't sound like they have close air support, does it? That happens, when you bitch too much about civilian casualties.
Posted by: Fred Pruitt || 04/27/2003 10:45 am || Comments || Link || E-Mail|| [333 views] Top|| File under:
Arabia
Yemen Executes Man Who Killed Three Nuns
A Yemeni man who killed three nuns from Mother Theresa's order was executed on Wednesday by firing squad, security officials said.

Abdullah al-Nashri

shot the three nuns in 1998 as they left a clinic for the disabled. One nun came from the Philippines, the other two from India. Al-Nashri was executed in the city of Hodeidah, 138 miles west of the capital San'a. Police initially said al-Nashri was unstable. But in 2000, a court found him responsible for his actions and convicted him. He was sentenced to death a year later. Last week, Yemeni

President Ali Abdullah Saleh

approved the death sentence. Al-Nashri had fought in Afghanistan and Bosnia, police said. He was married to a Bosnian woman and had two children.


I guess the increments are pretty small, but Yemen just got safer...
Posted by: Fred Pruitt || 04/27/2003 10:34 am || Comments || Link || E-Mail|| [575 views] Top|| File under:
Jar Allah's murderer stands trial
The court of appeal started its session yesterday in order to bring Ali Ahmed Jar Allah, the murderer of

Jar Allah Omar

last December to trial. Mr. Jar allah Omar was shot dead after he completed his speech during the

Islah

congressional assembly in Sanaa. The Yemen Public Attorney declared last week that investigations had been completed and both the Jarallah murderer along with the so-called Abed Abdurazzaq Mohammed Kamel who killed the US doctors in Jibla are to be stood trial. The case has been described as "surprising" and "unexpected" by the

Mohammed al-Mekhlafi

, a member of the legal committee entrusted to follow the Jar allah's case at Yemen's

Socialist Party

. On the other hand, an Islah official source expressed its surprise to announce the trial before completing investigations. The source had charged the authority to exploit the case within the election campaign. In the same context, the President and the

Head of the Supreme Judiciary Council, Ali Abdullah Saleh

, has approved the death penalty against the so-called

Annasher

who was charged of killing three nuns used to work for lunatic asylum in Hodiedah in 2000.


Back in days of old, when Jimmy Breslin could write, he wrote a book called "The Gang That Couldn't Shoot Straight." The bad guys were the worst of the worst. You could tell — "they shot nuns."
Posted by: Fred Pruitt || 04/27/2003 10:28 am || Comments || Link || E-Mail|| [337 views] Top|| File under:
Violence Taints Yemeni General Election
EFL




But then, violence taints most things in Yemen, doesn't it?

Yemenis crowded polling stations on Sunday to vote for their third parliament since the country's unification in 1990, keen to show off their democratic credentials after the U.S.-led war on Iraq.


See? We're OK, don't JDAM us


Despite calls by officials and Muslim clerics to shun violence, witnesses said at least four Yemenis were wounded in shootouts between rival candidates.


Ballots, not bullets - you guys always get those backwards


The impoverished Arab country, with a population of 20 million, is eager to prove to the United States that its public has a say in governance, particularly after the war that toppled Iraq's Saddam Hussein. "Democracy is the savior of the rulers and the people,"

President Ali Abdullah Saleh

told reporters after casting his ballot.


"So why don't you Merkins go lookin' at Zim-Bob-We or someplace. They're much worse than we are..."

Yemen is home to many Islamist militants and sympathizers of Osama bin Laden's al Qaeda network. Around 8.9 million people are registered to vote, 40 percent of them women, a figure which is relatively high compared to Yemen's conservative Gulf Arab neighbors. Officials forecast turnout at about 70 percent.


Now that sounds downright progressive


Armed disputes have marred previous polls in Yemen, where many people still carry weapons almost a decade after the end of a 1994 civil war. Fighting in a 1997 parliamentary poll and a municipal election in 2001 left 31 people dead.
Posted by: Frank G || 04/27/2003 08:22 am || Comments || Link || E-Mail|| [335 views] Top|| File under:
Britain
Galloway's Cuban adventure
Via Glenn Reynolds. I thought I was cynical, but I guess I was wrong. Read the whole thing. I'll be taking a shower...
THE secret sex and money-soaked lifestyle of traitor MP

George Galloway

can be revealed today. The high-living MP, accused of taking £375,000 a year from Saddam Hussein to promote Iraq's murderous regime, travelled to Cuba and strutted the dirt-poor streets of Havana with a wallet full of cash in his Hugo Boss suits. Believing he was safe from the eyes of his constituents, he took a secret mistress and splashed out money like water. That lover, Judy Lonchan Lopez, said last night: "George was very important in Cuba. I'm not surprised he was friends with Saddam, because he was close to Fidel Castro."

Back home in Britain he was still married to first wife Elaine and already seeing the woman who would become wife No.2 — striking Palestinian Dr Amineh Abu-Zayyadwe. This week Galloway's political career will be officially terminated when he has the Labour Party whip withdrawn in the Commons for calling Tony Blair and George Bush 'wolves' over the attack on Iraq. The move will mean he can no longer use Labour Party offices and speak from the Labour benches in the House of Commons.

It's not a moment too soon. For a News of the World investigation reveals the full depth of Galloway's disgrace. Our dossier on the MP contains evidence from ex-lover Judy who last night revealed that Galloway:
MET dictator Fidel Castro three times and used his Cuba bolthole to meet a rich and powerful Arab contact.

BECAME so important in Cuba that secret police vetted his contacts.

SPLASHED OUT two thousand dollars (£1,250) on one visit to a cigar factory.

IMPORTED expensive evening gowns so his lover could change out of her Cuban clothes for dates.

LANNED to use his MP know-how to take his lover to Britain and instal her as his secret kept woman.

BOOZED 100 dollar bottles of wine on an island where the average monthly wage is 10 dollars.
Judy, 26, said: "He met Fidel three times for dinner that I was aware of. I know one was in a restaurant and the others at official buildings." Judy added that the dinners were business rather than pleasure, though she did not know the exact nature of that business. "Fidel even gave him a painting by a Latin American artist as a present," she added. "It was very important to George and he had it sent back to England, he was delighted with his present and told me it was very special."

Judy was just 18 when she began a 14-month affair with Galloway. He was 42 at the time. They met when she worked as a promotions girl at the a hotel in Havana. Their affair began in 1995 and ended in 1997. Describing the first time she and George made love, she has said: publicly: "He took me to dinner in a restaurant where only tourists are allowed and after that we went to a friend's house and had sex. He desired me and I respected him. He was very passionate. He had learned some Spanish and he would say things like, 'I adore your body', and, 'You make me fly like a bird when I touch you'." The rest of the time they communicated through his hand-held computerised translator. Judy was devastated when Galloway finally broke off all contact. Judy added: "I was told by the landlord of the house I was living in that as George had not come back I would have to move out," she said this weekend. "I had to go back to live with my mother." Yesterday, Galloway denied having a sexual relationship with Judy, describing the allegation as "completely false."
Posted by: Fred Pruitt || 04/27/2003 09:13 pm || Comments || Link || E-Mail|| [470 views] Top|| File under:
Straw: I would have quit
FOREIGN Secretary

Jack Straw

planned to quit along with

Tony Blair

if a majority of Labour MPs rejected war in Iraq, he sensationally admitted last night.

John Prescott

would have become acting PM and British troops pulled out of the Gulf if the Commons vote was lost, he revealed.

Mr Straw spoke out just days after the PM confirmed to The Sun he would have resigned. The Foreign Secretary said in a newspaper interview: "I was conscious of the fact that if it went wrong, if we did not get the support we needed in the Commons, Tony would almost certainly go and I would go with him."

Chancellor Gordon Brown

would have become overwhelming favourite to take over the leadership and No 10. The PM and his Foreign Secretary were the two men most closely associated with the war to oust Saddam. If Mr Blair had failed to win a majority of Labour MPs — around 200 — he would have quit. He won the day despite 139 of his own ranks voting against war but only after a massive arm-twisting exercise by party managers. Some hardline backbenchers were even warned Mr Blair would quit. There were 45,000 British servicemen and women poised to invade Iraq.
Posted by: OMER ISHMAIL || 04/27/2003 04:53 pm || Comments || Link || E-Mail|| [339 views] Top|| File under:
Europe
Americans snub wobblers
FRENCH goods are being snubbed by nearly half of Americans because of slippery

Jacques Chirac's

refusal to back the war on Iraq. A survey showed 43 per cent of US shoppers are refusing to buy French products and 36 per cent are boycotting the other main war wobblers, Germany. Evidence of the mass snub comes just days after US Secretary of State Colin Powell warned President Chirac France will "pay a price" for its refusal to back Britain and the US.


Americans are going to be looking at France even harder with the revelations of back-dooring us diplomatically with Sammy's regime...

Jack Leslie, of pollster KRC's parent company Weber Shandwick, said: "The war may be over but consumers in the US are not ready to disarm. European-based brands and companies will feel the impact of American sentiment before they see it." US shoppers are furious at France's pig-headed defiance of the United Nations and NATO. They reminded President Chirac that thousands of Americans died liberating France in World War II. Chirac was warned repeatedly his defiant stand would cause economic and diplomatic crises. "Le Worm" destroyed all chances of winning a UN resolution for war. He also put Nato in peril by refusing to supply Turkey with missiles in case of a rocket attack by Iraq. The size of protest against French goods will be a hammer blow to its already shattered economy. As many as 100 million Americans could now be snubbing French products, wrecking their export markets at a time of spiraling unemployment.

Germany's economy is in an even worse state and thousands of US troops are being pulled out over the country's war stance. American GIs spend millions of dollars in Germany each year but are moving to Poland.
Posted by: OMER ISHMAIL || 04/27/2003 04:48 pm || Comments || Link || E-Mail|| [513 views] Top|| File under:
Fifth Column
Galloway may be tried as a traitor
from Al-Guardian, EFL
George Galloway, the anti-war Labour MP who is suing over allegations he secretly took money from Saddam Hussein, faces the prospect of a criminal prosecution for treachery. The Observer can reveal that the Director of Public Prosecutions is considering pursuing the Glasgow politician for comments during the Iraq war when he called on British troops not to fight.


Coward, Traitor, Stalinist. Sticks and stones and criminal prosecutions may break my... oh crap!


In an interview with Abu Dhabi TV during the Iraq conflict, Galloway said: 'The best thing British troops can do is to refuse to obey illegal orders.' Lawyers for service personnel claim his call for soldiers to disobey what he called 'illegal orders' amount to a breach of the Incitement to Disaffection Act 1934. The maximum penalty is two years in jail. The relevant part of the Act is Section 1, which states: 'If any person maliciously and advisedly endeavours to seduce any member of His Majesty's forces from his duty or allegiance to His Majesty, he shall be guilty of an offence.' Under the terms of the Act, the word 'maliciously' means wilfully and intentionally.


And of course he can't claim that's not true


Galloway dismissed attempts to prosecute him, but said: 'I hope to have chiselled on my gravestone: "He incited them to disaffect."'


for his pieces of gold




Or his 30 pieces of silver...

Galloway's calls for British troops to disobey orders came during the TV interview in which he described Tony Blair and George Bush as 'wolves' for embarking on military action. When accused of treachery, Galloway said: 'The people who have betrayed this country are those who have sold it to a foreign power and who have been the miserable surrogates of a bigger power for reasons very few people in Britain can understand.'


Ouch! think that'll come back to bite him in the arse?


After Galloway made the comments on Abu Dhabi TV, Justin Hugheston-Roberts, chairman of Forces Law, a nationwide group of 22 law firms which acts for service personnel and their families, wrote to the DPP asking him to prosecute or allow a private prosecution to be brought. Last week the Crown Prosecution Service wrote to the lawyers requesting more information and details of the comments Galloway made. Hugheston-Roberts has refused to reveal the identity of his clients, but said they were meeting this week to decide on the best course of action. Hugheston-Roberts said if the CPS decided not to prosecute but gave consent for a private action, then his clients would be happy to pursue that avenue.


Sounds like the fox-hunt is on, whether the government wants to or not
Posted by: Frank G || 04/27/2003 10:48 am || Comments || Link || E-Mail|| [966 views] Top|| File under:
India-Pakistan
Four Hizbul terrorists killed in J&K encounter
Four pro-Pakistan

Hizbul Mujahideen

terrorists were killed on Sunday in an encounter with Army in Baramulla district of north Kashmir. The exchange of fire took place in the jungles of east Watlab area when Army personnel on a tip off launched a search operation. The gun battle lasted for about seven hours in which the terrorists were killed, he said.


Probably their Moms will miss them...
Posted by: Fred Pruitt || 04/27/2003 12:49 pm || Comments || Link || E-Mail|| [526 views] Top|| File under:
29% Women, 59% men literate in Pakistan
NNI: Provincial Minster for Population Welfare and Women Development, Dr. Saeeda Malik has said women literacy ratio stands at 29% while 59% men are literate in the country. 82 female children out of 1000 die of non-provision of proper health facilities in Pakistan. She made these remarks while speaking at a seminar on 'Women's role in Pakistan's Progress' held at Government Girls Secondary School, Chinesar Goth on Saturday. Nargis Rehman, Dr. Saleem and others also spoke on the occasion. The minister said that women role was of great significance in a country's development but unfortunately our women was lagging well behind in the field of education as their literacy rate stands at 29% only. Thus they are unable to play their due role in the country's development. Regarding the lacking of provision of proper health facilities, Dr. Saeed said that every 82 female children out of 1000 die in the country due to deficiency of proper basic medical facilities.


Keep 'em in sacks for all their lives, use 'em as breeding stock — then wonder why your country stays ignorant and primitive.
Posted by: Fred Pruitt || 04/27/2003 12:22 pm || Comments || Link || E-Mail|| [354 views] Top|| File under:
Akram Lahori, 3 aides sentenced to high jump
An anti-terrorist court on Saturday gave the death sentence to Mohammad Ajmal, popular as Akram Lahori, and two other men last year's sectarian killing of a doctor. Judge

Haq Nawaz Baloch

convicted Lahori, former head of the outlawed Lashkar-e-Jhangvi, Attaullah and Azim for shooting down urologist

Safdar Zaidi

on March 4, 2002. The court also sentenced them to death for a double murder of two Shia leaders,

Anwar Tirmizi

and

Zulfiqar Haider

, who were killed on March 11, 2002. The convicts are also facing trial in another court on the charges of killing

Shaukat Raza Mirza

, managing director of Pakistan State Oil, in 2001. Judge

Khan Pervez Chang

has reserved the decision in this case until Wednesday. The 62-year-old managing director was murdered on July 26 while he was going to office in his car. Akram Lahori was 2nd-in-command after Riaz Basra, who was killed in a police encounter in Punjab.


Busy little xenophobic psychopaths, weren't they?
Posted by: Fred Pruitt || 04/27/2003 12:07 pm || Comments || Link || E-Mail|| [351 views] Top|| File under:
Iraq War Propels Hate-U.S Songs to Top of Pakistani Charts
In Pakistan's Northwest Frontier Province (NWFP), the U.S-led war on Iraq has fuelled the growth of a thriving music industry, based on rabble-rousing, anti-American audio cassettes, which analysts fear will give a fillip to Islamism. As during the 1991 U.S. attack on Iraq, and ten years later in Afghanistan, this time too poets in the local Pashto language, are working overtime to arouse anti-Western sentiments among the province's orthodox Pashtoon tribes. Not that the locals need much incitement. Just to get the measure of the province's already strong anti-American sentiment, two years ago thousands of volunteers went to bordering Afghanistan to fight against U.S troops alongside the Taliban.

As most people in far flung areas of this Islamist province lack access to sources of entertainment, audio cassettes churned out by a host of local musicians and poets are effortlessly filling the void. All these songs contain a common thread — they express solidarity with Iraqis and equate America with Satan. As one song goes, "A devil has emerged from his filthy den and has endangered humanity's peace. Alas, there is no one to stop his cruelties."

Despite a ban imposed in NWFP by the ruling Islamist alliance, the Muttahida Majlis-e-Amal (MMA), on playing music in public transport and places, many drivers listen to cassettes about Iraq in their vehicles. Passengers aren't complaining. "People hate America for its attacks on Afghanistan and Iraq, so they like it when we play cassettes containing anti-American sentiments," says Ahmad Gul, a coach driver in Peshawar, the capital of NWFP.

Part of their appeal lies in the fact that they stress the immediacy of the threat to Muslims. Take a prime example — "Today Baghdad and Karbala are burning, tomorrow you will be deprived of Mecca. O Muslim, why have you let your sword rust?"

Though they have little in common, Saddam Hussain and Osama Bin Laden, are regular favorites among songwriters. So some of these poems contain panegyrics in their honor. As one songwriter says, "People are not concerned with the political and religious status of these two, they just regard them as heroes of Islam." Says singer Hidayat Shah, whose new album hit the market recently, "I write poetry to awaken the Muslims from their deep slumber. During the U.S. attack on Iraq in 1991 we released several albums which encouraged us to produce more this time," he says. Shah says his object is not pecuniary. "It is not my business. I consider it a jehad and a religious obligation," he maintains. I have sung and written more than 1,000 revolutionary poems since the American invasion of Iraq last time," he claims.

Cassettes filled with hate speeches have also proliferated. Speeches by religious leaders condemning America and its allies are fast gaining popularity. The most popular of these is religious scholar

Maulana Muhammad Amir

, popularly known as Maulana Bijli Ghar (Cleric Electricity Dept) for his firebrand speeches. Political analysts say these cassettes cannot be taken lightly. They believe they will impact Pashtoons for a long time to come. Renowned political analyst and lawyer Barrister Baacha says the emotional nature of the lyrics will make people — especially Afghans — more pro-Taliban and pro-Osama. "The Afghans consider the attack on Iraq the start of another crusade. They will become prey to pro-Taliban elements, thus blocking the way for reformation of the orthodox Pashtoon society," Baacha comments. He says the American attack on Afghanistan acted as a catalyst to bring together religious parties to form the Muttahida Majlis-e-Amal (MMA). The alliance won the October general elections in the Pashtoon-dominated NWFP and Balochistan provinces. He predicts, "Just as Ayatullah Khomeini's messages on audio cassettes paved the way for an Islamic revolution in Iran, the revolutionary poems and lyrics being disseminated today would inculcate a revolutionary sentiment among the Pashtoons."
Posted by: Paul Moloney || 04/27/2003 07:48 am || Comments || Link || E-Mail|| [468 views] Top|| File under:
Iraq
Talebani calls for rebuilding national army
IRNA -- The Satellite Kurdistan TV Channel said on Saturday leader of the

Patriotic Union of Iraqi Kurdistan

(PUK)

Jalal Talebani

has called for rebuilding the Iraqi national army. Talebani made the remark in a meeting with leaders of the Arab

Al-Salehi

groups and three top officers of the Iraqi army. The meeting between the Iraqi figures took place in presence of the American

General Bruce Moore

who supervises affairs in northern Iraq. The same sources said Talebani called for formation of a committeeto follow up the issues of the reconstruction of the Iraqi army.


Hopefully, it'll be rebuilt as a self-defense force, rather than as an instrument of internal security.

The PUK once again stressed the need for a strong unity among the Kurds, Arabs and Turkmen in Iraq to reach the ideals of Iraq. He said any action to divide the Iraqi groups would be to the detriment of the Iraqi nation and would intensify tension in the country. Talebani said all Kurdish, Turkmen, Arab and Assyrian communities would continue to co-exist in their country and they would get united in reconstruction of their motherland and creation a free Iraq. He said political and administrative programs should be developed soon to run the major urban areas while cited Kirkuk as an exemplary city where all Iraqi communities from every race co-exist peacefully.


As long as we can keep the Turks from shoveling in guns and ammunition. And the Medes and Persians. And the Syrians...
Posted by: Fred Pruitt || 04/27/2003 07:15 pm || Comments || Link || E-Mail|| [347 views] Top|| File under:
Aziz: I want home in UK
SADDAM'S deputy PM Tariq Aziz is pleading to move to Britain. The schemer has told his US captors he will reveal all about the Iraqi regime in exchange for a new identity and cushy life here. Cigar-smoking Aziz, 67, was Saddam's best-known mouthpiece and condemned the UK. Now he wants to live here because he is terrified of being executed by Iraqis and is desperate to dodge US strict justice.


I forget. Whatever happened to Ribbentrop?

Aziz, who gave himself up on Thursday, is the most senior Saddam aide caught so far. Human rights groups last night said: "The guy is a murderous scumbag and we don't want him here. He has got the blood of hundreds of thousands on his hands." The Iraqi Community Association, representing 250,000 Iraqis who fled to Britain, condemned any deal. Spokesman Hashim Ali said: "It is unthinkable that Aziz gains protection in this country. He is a nasty, murderous man."


"Hi! I'm your new neighbor!"
"Ain't you the guy that helped slaughter my old neighbors?"
"Nah. That was... ummm... somebody else."

Within hours of his capture in Baghdad, Aziz — a top member of Saddam's Revolutionary Command Council — hinted to US forces about his knowledge of weapons, crimes against humanity and Saddam's last-known whereabouts. He even threw the name of Labour MP

George Galloway

— accused of being on the Iraqi payroll — into the conversation. An insider said: "Aziz has made it clear he is ready for a total sell-out. He knows we are anxious to retrieve this information and is playing hard-to-get. He has his price and he's sticking out for it. He is trying to do a deal to get himself off the hook. Aziz is a walking goldmine of information about Saddam and the regime — and he knows it. He sees his knowledge as an insurance policy which he is now trying to cash in to buy himself out of jail."


Uhuh. Feet of about the same grade of clay we expected. Nice touch, throwing in Galloway's name like that. Wonder who else he fingered?

The monster's greatest fear is being sent to face trial before an Iraqi people's court — and a death sentence. Cigar-smoking Aziz also dreads being sent to Cuba, where his favourite Havanas are made, to be detained at America's Camp X-Ray. The source added: "He knows that as a Christian and a key member of the regime there is no chance of Iraqis showing any leniency towards him. He is terrified of spending his last hours swinging from a crane in the centre of Baghdad. He's worried about being on American soil. Aziz is asking for assurances that if he provides detailed evidence and acts as a witness, he'll be treated like one. He wants immunity from prosecution and a witness protection deal, involving a new identity. He's also suggested a move to France if they would take him, but Britain is his top choice."


France would seem to be an appropriate choice, wouldn't it? I lean toward the crane scenario, myself...

"He says there is no record of him having taken part in any war crimes but he can help nail those who did."


"The witnesses are all dead!"

Desperate Aziz made his demands as CIA chiefs quizzed him at a PoW camp. He will be flown to a high-security cell — possibly on a US airbase.


How about Bagram? He'll like Afghanistan. Nice place. Friendly people.

Aziz gave himself up after two days negotiating through an intermediary. A Pentagon official said: "He wanted assurances he wouldn't be taken into a back room and shackled and beaten." Aziz's son Ziab said the handover was dignified and US forces arranged treatment for a heart condition.


We don't need to thump him. He's built his own nightmare...
Posted by: OMER ISHMAIL || 04/27/2003 05:00 pm || Comments || Link || E-Mail|| [484 views] Top|| File under:
Bush was Comical Ali fan
GEORGE Bush has confessed he was a huge fan of Saddam's barmy information minister

Comical Ali

. The joker, real name Mohammed Saeed al-Sahhaf, had the US President hooked with his outlandish war claims on TV. He denied US troops were in Baghdad even as their tanks rumbled behind him — and ranted: "God will grill their stomachs." But a laughing Mr Bush told US news channel NBC: "It was just unbelievable what he was saying. Somebody would tell me: 'He's getting ready to speak!' and I'd pop out of a meeting or turn and watch the TV."


I hope the poor guy's just embarrassed, and didn't really kill himself...

Mr. Bush also revealed that the Iraqi spy whose tip led to a US blitz aimed at killing Saddam on the first night of the war is sure the tyrant died then or was severely injured. "We had some evidence early on that strikes from the first day may have gotten him," Mr. Bush said. "I say 'may' because we don't have DNA in hand to prove it. But according to this one eyewitness, he's not going to show up anywhere."
The informant who directed the strike on Saddam is, however, still feeding tip-offs to the US as they continued to hunt Saddam. Mr. Bush said: "He is with us. Thank God. A brave soul."
He also blasted

French President Jacques Chirac

for scuppering a UN war effort. He branded the move "anti-American" and snapped: "I doubt he'll be coming to my ranch soon."
Posted by: OMER ISHMAIL || 04/27/2003 04:56 pm || Comments || Link || E-Mail|| [453 views] Top|| File under:
Iraqi Opp rejects theocratic govt
Iraq's Islamic groups do not want a theocratic government like that in Iran, a leader of the Supreme Assembly of the Islamic Revolution in Iraq (SAIRI) said on Saturday. "In general, Iraqi Islamic groups do not think that a theocratic regime would be appropriate for Iraq,"

Akram Al Hakim

told AFP. His statements came on the second day of a three-day meeting of Iraqi opposition parties and civil society members on political representation for Iraq's Shiites in the south and autonomy for Kurds in the north, among other thorny issues.


"You guys get your theocratic state, us Kurds get our independence. Think about it."

In response to statements by US Secretary of Defense Donald Rumsfeld that Washington would not permit a pro-Iranian regime in Baghdad, Hakim said that Washington was mixing up demands from different Iraqi groups. Hakim emphasised the difference between the religious and non-political demands as seen at Kerbala and "the appearance of doctrinal Islamic forces that have nothing to do with the previous regime (of Saddam Hussein) and whose emergence was not sufficiently anticipated".


"Yeah. Really. We were talking about, ummmm... something else."

Most of the recent anti-American demonstrations in Baghdad were organised by supporters of

Mohamed As-sadr

, a Shiite leader assassinated by Saddam's regime in 1999, Hakim said, adding that this situation was "dangerous for the Americans, dangerous for the Iraqis, with the risk of destabilising the whole region".
Posted by: Fred Pruitt || 04/27/2003 12:15 pm || Comments || Link || E-Mail|| [336 views] Top|| File under:
'Suspicious' chemicals found in Iraq
The Pentagon says US troops scouring northern Iraq for weapons of mass destruction have found drums of what is described as "suspicious" chemicals. An official says a mobile laboratory has arrived at the scene to conduct tests on the nature of the chemical. It declined to give further details but American news reports say the unmarked barrels were found near an ammunition dump that also contained 150 gas masks. They say a preliminary test of one of the barrels showed a mixture of three chemicals, including a nerve agent and blistering agent.


This could be it. If not, maybe the next one will be. Eventually, they'll find the stashes and the nay-sayers can move on to the next set of nits to pick...
Posted by: Fred Pruitt || 04/27/2003 11:55 am || Comments || Link || E-Mail|| [328 views] Top|| File under:
Iraqis claim their prison dead
Iraqi families have started reclaiming the remains of relatives summarily executed at Saddam Hussein's notorious Abu Ghreib prison near Baghdad. A BBC TV crew at the scene, 30 kilometres (19 miles) west of Baghdad, was told that 15 bodies had been discovered to date in shallow graves outside the gate of the Foreigners Section of the prison. Some of these have now been reclaimed by relatives and given a proper burial. Over at the Karkh Islamic cemetery, where up to 1,000 numbered graves were dug for Abu Ghreib prisoners, relatives have also been reclaiming bodies, most of them Shia Muslims wanting to bury their loved ones at their traditional burial grounds in Najaf. The BBC crew said about 20 bodies had been exhumed in this way on Saturday and they saw 10 groups looking for graves or removing skeletal remains. One distraught family they spoke to had found the remains of the head of the household. He had apparently been taken to Abu Ghreib for being "too religious". At the cemetery, a man from a support group run by former inmates, the

Committee for Liberated Prisoners

, helped people find their loved ones, using a list of names and grave numbers supplied by the cemetery administrators.


Hey! Ditzy Chicks! Put your clothes on and read this! You've got "questions"? We've got "answers"!
Posted by: Fred Pruitt || 04/27/2003 11:37 am || Comments || Link || E-Mail|| [332 views] Top|| File under:
Zubaidi in custody
FoxNews reports that Baghdad's self-appointed mayor has been jugged.

FOLLOWUP:
U.S. forces in Iraq accused

Mohammed Mohsen al-Zubeidi

, self-proclaimed mayor of Baghdad, of exerting authority he didn't have, reported al-Jazeera Satellite TV. Zubeidi was arrested at 5 p.m. in downtown Baghdad "for his inability to support the coalition military authority and for exercising authority which was not his," U.S. military spokesman Capt. David Connolly was quoted as telling AP in Baghdad. Soldiers arrested seven others found with al-Zubeidi, Connolly said without identifying them. Al-Zubeidi, who has cast himself as a volunteer to help Iraq get back on its feet, never discouraged widespread rumors that he was appointed by U.S. military authorities. Connolly accused al-Zubeidi of writing letters to utility plants ordering them to await his instructions before restarting operations and firing some employees of the government electricity company who were returning to work.
Posted by: Fred Pruitt || 04/27/2003 10:41 am || Comments || Link || E-Mail|| [338 views] Top|| File under:
The proof that Saddam worked with bin Laden
Iraqi intelligence documents discovered in Baghdad by The Telegraph have provided the first evidence of a direct link between Osama bin Laden's al-Qa'eda terrorist network and Saddam Hussein's regime. Papers found yesterday in the bombed headquarters of the Mukhabarat, Iraq's intelligence service, reveal that an al-Qa'eda envoy was invited clandestinely to Baghdad in March 1998. The documents show that the purpose of the meeting was to establish a relationship between Baghdad and al-Qa'eda based on their mutual hatred of America and Saudi Arabia. The meeting apparently went so well that it was extended by a week and ended with arrangements being discussed for bin Laden to visit Baghdad.

The papers will be seized on by Washington as the first proof of what the United States has long alleged - that, despite denials by both sides and Ted Kennedy and Robert Byrd et al, Saddam's regime had a close relationship with al-Qa'eda. The Telegraph found the file on bin Laden inside a folder lying in the rubble of one of the rooms of the destroyed intelligence HQ. There are three pages, stapled together; two are on paper headed with the insignia and lettering of the Mukhabarat. They show correspondence between Mukhabarat agencies over preparations for the visit of al-Qa'eda's envoy, who travelled to Iraq from Sudan, where bin Laden had been based until 1996. They disclose what Baghdad hopes to achieve from the meeting, which took place less than five months before bin Laden was placed at the top of America's most wanted list following the bombing of two US embassies in east Africa.

Perhaps aware of the sensitivities of the subject matter, Iraqi agents at some point clumsily attempted to mask out all references to bin Laden, using white correcting fluid, modern word processing being beyond them. The dried fluid was removed to reveal the clearly legible name three times in the documents.

One paper is marked "Top Secret and Urgent". It is signed "MDA", a codename believed to be the director of one of the intelligence sections within the Mukhabarat, and dated February 19, 1998. It refers to the planned trip from Sudan by bin Laden's unnamed envoy and refers to the arrangements for his visit. A letter with this document says the envoy is a trusted confidant of bin Laden. It adds: "According to the above, we suggest permission to call the Khartoum station [Iraq's intelligence office in Sudan] to facilitate the travel arrangements for the above-mentioned person to Iraq. And that our body carry all the travel and hotel costs inside Iraq to gain the knowledge of the message from bin Laden and to convey to his envoy an oral message from us to bin Laden." The letter refers to al-Qa'eda's leader as an opponent of the Saudi Arabian regime and says that the message to convey to him through the envoy "would relate to the future of our relationship with him, bin Laden, and to achieve a direct meeting with him." According to handwritten notes at the bottom of the page, the letter was passed on through another director in the Mukhabarat and on to the deputy director general of the intelligence service. It recommends that "the deputy director general bring the envoy to Iraq because we may find in this envoy a way to maintain contacts with bin Laden". The deputy director general has signed the document. All of the signatories use codenames.

The other documents then confirm that the envoy travelled from Khartoum to Baghdad in March 1998, staying at al-Mansour Melia, a first-class hotel. It mentions that his visit was extended by a week. In the notes in a margin, a name "

Mohammed F. Mohammed Ahmed

" is mentioned, but it is not clear whether this is the the envoy or an agent. Intriguingly, the Iraqis talk about sending back an oral message to bin Laden, perhaps aware of the risk of a written message being intercepted.

The file contradicts the claims of Baghdad, bin Laden and many critics of the coalition that there was no link between the Iraqi regime and al-Qa'eda. One Western intelligence official contacted last night described the file as "sensational", adding: "Baghdad clearly sought out the meeting. The regime would have wanted it to happen in the capital as it's only there they would feel safe from surveillance by Western intelligence."

Over the past three weeks, The Telegraph has discovered various other intelligence files in the wrecked Mukhabarat building, including documents revealing how Russia passed on to Iraq details of private conversations between

Tony Blair

and

Silvio Berlusconi

, the Italian prime minister, and how Germany held clandestine meetings with the regime. A Downing Street spokesman said last night: "Since Saddam's fall a series of documents have come to light which will have to be fully assessed by the proper authorities over a period of time. We will certainly want to study these documents as part of that process to see if they shed new light on the relationship between Saddam's regime and al-Qa'eda.
17 April 2003: Saddam link to terror group
13 April 2003: Revealed: Russia spied on Blair for Saddam
13 February 2003: Bin Laden and Saddam link 'is a bad joke'
6 February 2003: Blair claims 'definite links' between al-Qa'eda and Baghdad
4 February 2003: Spies force retreat on 'al-Qa'eda link'
30 January 2003: White House promises proof of Saddam link to al-Qa'eda
8 August 1998: 80 killed in US embassy bombings
Posted by: Norman Rogers || 04/27/2003 09:23 am || Comments || Link || E-Mail|| [319 views] Top|| File under:
Fiery Clerics incite Iraq's Shiites against American forces
The gatherings in front of the Palestine Hotel began almost as soon as Saddam Hussein disappeared. Protesters milled about, shouting at the American soldiers and mugging for the cameras. Since then, the demonstrations have grown larger and more passionate, a volatile mix of newfound freedom, power, religious fervor, and fervid anti-Americanism. Early last week, hundreds of Shiite men converged in a maelstrom of fists and placards. This time their anger was stirred by rumors that the U.S. military was behind the disappearance of

Mohammed al Fartusi

, a representative of Iraq's hawza, or supreme Shiite religious authority. U.S. officials denied the rumors, and the crowd dispersed.

The push to create this dominant Shiite religious body in Iraq is a credit to young clerics like al Fartousi, who spend their days spewing anti-American rhetoric from loudspeakers on the domed roofs of mosques. American officials have been caught off guard by the speed and strength of the Shiites' push for power here and by its virulently anti-American tone. U.S. intelligence officials believe some of this is directed from Tehran. Iran is funding new clinics and madrasahs, religious schools, in Iraq. "We are in a battle for influence with the Iranians," Deputy Secretary of State Richard Armitage tells U.S. News. Adds one senior official: "It's a small cancer, but it can metastasize and spread."

(con't see link)
Posted by: Anonymous || 04/27/2003 08:36 am || Comments || Link || E-Mail|| [333 views] Top|| File under:
No. 49 - Chief Iraqi liaison with U.N. weapons inspectors captured
Lt. Gen. Hossam Mohammed Amin

, chief Iraqi liaison with U.N. weapons inspectors, is in custody, the U.S. Central Command announced Sunday. Amin, the former

Iraqi National Monitoring Director

, was No. 49 on the U.S. list of the 55 most wanted figures from the regime of Saddam Hussein.


Think he'll have any info on moles in the U.N. team? Me too. They had advance warning on too many inspections. How's that sphincter Hans? kinda tight?


Amin, also known as

Hossem Mohammed Amin al-Yasin

, was the six of clubs on the U.S. deck of cards listing the most wanted figures. For more than a decade as head of the monitoring commission, the former air force communications engineer has earned a reputation as a loyal officer who has fulfilled Saddam's expectations.


I guesss so — they didn't find squat, did they?


Amin and his troops refused to allow U.N. inspectors into presidential palaces and other "sensitive sites" during the first round of U.N. inspections that ended in 1998. He was also one of the few Iraqis authorized to comment on weapons of mass destruction.


Nope, Nein, None


Like most of Saddam's most trusted lieutenants, he is from a prominent Sunni Muslim family from northern Iraq, in Mosul. Early in his career, he was assigned to different air bases and radar installations. His career took off when Saddam established the military's Technical and Scientific Committee, a weapons research and development think tank, in 1980. Others on the committee included

Gen. Amer Rashid

, Iraq's minister of oil, and

Amir al-Saadi

, Saddam's senior weapons adviser who is also in US custody. The committee was later expanded into the

Military Industrialization Organization

which produced all of Iraq's most lethal weapons. Amin was also believed close to Saddam's son Qusai, who was the commander of the Republican Guard, and Saddam's personal secretary,

Gen. Abd el Hmoud

. Amin was also believed to have been among the Iraqi officials the Baghdad government claimed were encouraged by U.S. intelligence agents to defect last year. Iraq claimed the attempt was made when an Iraqi delegation traveled to Vienna, Austria, last year to discuss the resumption of weapons inspections with U.N. officials.
Posted by: Frank G || 04/27/2003 08:04 am || Comments || Link || E-Mail|| [320 views] Top|| File under:
Threefer on the Beeb: WMD, Links to al-Qaeda, French Treachery
efl


ONE:

The United States is testing materials found in Iraq that may have been used in the manufacture of chemical weapons, the Pentagon has said. Officials say it will be several days before they have results. They would not say when or where the materials were found, but a US television station reported that 14 unmarked drums had been found near Bayji, about 210 kilometres (130 miles) northwest of Baghdad, on Friday.... Initial tests showed the presence of a nerve agent and a blistering agent, but the Pentagon remained cautious about the find. The materials are being sent to the US for more comprehensive testing. The tests performed in Iraq can give false positives because similar chemicals are used in pesticides....



TWO:

In a separate discovery, the UK newspaper the Sunday Telegraph said it had found documents linking Saddam Hussein with Osama Bin Laden. The newspaper said an envoy from Bin Laden's al-Qaeda network travelled to Baghdad at the Iraqi leader's invitation in 1998 "to establish a relationship based on their mutual hatred of America and Saudi Arabia".



THREE:

The Sunday Times, meanwhile, said that France had regularly briefed Iraqi officials on its dealings with the US as recently as late 2001. The paper said the information was contained in files found in the wreckage of the Iraqi foreign ministry. The briefings, which came partly from "friends of Iraq" at the French foreign ministry, kept Saddam Hussein abreast of America's war plans, according to the paper.


No real surprises here for Rantburgers, but gawd, the BBC must hate running stories like this.
Posted by: Mark IV || 04/27/2003 07:57 am || Comments || Link || E-Mail|| [332 views] Top|| File under:
Was Tariq Aziz the coalition's mole?
Saddam Hussein's security chiefs placed members of Tariq Aziz's family under arrest shortly before the start of the war to make sure that the former Iraqi deputy prime minister did not defect to the West, The Telegraph can reveal.


Tariq was one of those who was reputed to be attending the meeting where Sammy's gummint was "decapitated." It'll be interesting to see what light he can shed on what happened there, if nothing else...

Concerns about the fate of his family — in particular his eldest son — if he surrendered to coalition forces was Aziz's primary concern during the lengthy negotiations that finally resulted in his decision to give himself up at the end of last week. "Tariq was still terrified of what the remnants of Saddam's regime would do to his family if he surrendered to us," said a Western security officer. "Even if Saddam were dead, he knew that there were still Ba'ath Party loyalists who would want to exact revenge on his family." As part of Aziz's surrender terms, coalition commanders agreed to place the Iraqi politician's immediate family under the equivalent of protective custody to ensure that they were safe from revenge attacks by Saddam loyalists.


Yeah, yeah. We all know about Dire Revenge™...

But yesterday the favourable surrender terms agreed between coalition commanders and Aziz prompted speculation that Saddam's trusted foreign policy adviser may in fact be the Iraqi spy who provided the intelligence responsible for the cruise missile attack on the Iraqi dictator's bunker in southern Baghdad in the opening salvoes of the conflict.


Not sure I buy it, but I wouldn't rule it out automatically either, the CIA had been trying pretty hard to get defections in the run up to the war


Intelligence officials have claimed that the information they received that allowed them to target Saddam's bunker came from a "senior official" within the Ba'ath regime, and as one of the leading members of the ruling

Revolutionary Command Council

(RCC) Aziz would have prior warning that Saddam was planning to hold a meeting at one of his heavily-fortified bunkers. "You get the feeling, now that Aziz is safely in American custody, that he will be getting re-acquainted with people he has known for quite some time," said a former CIA officer who specialises in Iraq. "The information that enabled the coalition forces to target Saddam in the opening hours of the war could only have come from someone like Aziz who had access to Saddam's inner circle."


Well, there goes any hope of a place in any future "Sammy makes a comeback" regime...

There has been intense speculation about Saddam's fate since the attack on the bunker in the early hours of March 20. At first it was reported that Saddam had been killed in the attack, then it was suggested that he had suffered non-life threatening injuries that had been treated by a specialist team of Russian doctors. Whether or not Aziz was responsible for providing intelligence about Saddam's whereabouts during the conflict, there is no doubt that the Iraqi dictator had become deeply suspicious about his deputy prime minister's intentions. Relations between the two men had become strained in the aftermath of the Gulf war in 1991 when Saddam became concerned that Aziz, who was then his foreign minister, enjoyed too much popularity among Iraqis as a result of his well-publicised international diplomatic activities.


That's the bad part about working for bloody-handed tin-hat dictators. You can't be too successful. All that's really desired is "Yeah, boss!"

As the only Christian among the Sunni Muslim clique that controlled the Iraqi Ba'ath Party, Aziz has always been regarded as an outsider since he came to Saddam's attention in the 1970s for his staunch anti-Communist views, which he regularly aired in the columns of al-Thawra (The Revolution), the Ba'ath Party newspaper that he edited. In recent years Aziz had been sidelined following his appointment as deputy prime minister, although he managed to retain his position on the all-important RCC, the Ba'athists' main decision-making body. The only reason that Aziz managed to survive this period is that Saddam continued to rely on his expertise in foreign affairs, where his urbane charm enabled him to make an impact in countries that were eager to develop lucrative trade ties with Baghdad. In the late 1990s, when Aziz failed to persuade the United Nations to lift the sanctions imposed on Iraq at the end of the Gulf war, Saddam briefly imprisoned the politician's eldest son as punishment.


Just like his idol Stalin, sending to jail family members of his cronies


In the weeks preceding Operation Iraqi Freedom, Saddam ordered the detention of several members of Aziz's family following suspicions that he was preparing to defect to the West. When, shortly after the conflict started, however, Washington officials dropped heavy hints that the Iraqi official had defected, Aziz appeared before journalists in Baghdad angrily denouncing the claims, saying that he would "rather die" than be taken into custody by the Americans.


But then, most people don't bother believing anything he says. I'm not even convinced he's not dead, even though he says he's not...

Aziz's surrender is undoubtedly an enormous propaganda coup for coalition commanders as he would never have contemplated surrendering if he thought there was any chance that Saddam or his two sons, Uday and Qusay, could continue to pose a threat. Indeed, given his proximity to the regime, coalition commanders will be hoping that Aziz will be able to provide them with details of the fate of Saddam's family. Whether he can bring any light to bear on the all-important issue of where Saddam's weapons of mass destruction arsenal is located is another matter. Throughout the 30 years that Aziz worked for Saddam, he was never a member of the Iraqi dictator's inner circle and it is unlikely that he enjoyed a detailed knowledge of Saddam's biological, chemical and nuclear weapons programmes.
Posted by: Paul Moloney || 04/27/2003 07:53 am || Comments || Link || E-Mail|| [330 views] Top|| File under:
Southeast Asia
Explosion hits Jakarta airport
An explosion has ripped through the departure lounge at Jakarta's international airport, wounding 11 people, at least two of them seriously. The low-explosive blast went off at 6:30 a.m. on Sunday near a passenger pick-up and drop-off area at Soekarno-Hatta International Airport, police said. Many of the injured were members of the same family, including a teenager who lost a leg. No one has claimed responsibility for the attack. Police believe the bombing was timed to cause a large number of casualties. The bomb was placed under a row of seats near a Kentucky Fried Chicken food outlet. It caused no significant damage to the surrounding area — just a small crater where it went off — leading police to believe it was a low-explosive bomb.


FOLLOWUP:
Indonesia's Security Minister,

Susilo Bambang Yudhoyono

says a bomb that exploded at Jakarta's airport today could be linked to the arrest and trial of extremists from the Jemaah Islamiah movement. The bomb, detonated by a motorcycle battery, blew out windows in a restaurant attached to the domestic and international departures hall spraying the area with glass. The Indonesian government says it will increase security at airports but immediately following the attack there was no change to security levels at the Sukarno-Hatta Airport, where domestic passengers are not required to prove their identity. Yudhoyono said there might be correlation between the attack and trials of suspected extremists in Indonesia. The alleged leader of the Jemaah Islamiah movement,

Abu Bakar Bashir

, went on trial for treason last Wednesday, and hours later police announced they had arrested 18 more members of the movement and seized weapons and bomb making chemicals.


Yep. That'd kick in the requirement for Dire Revenge™...
Posted by: Fred Pruitt || 04/27/2003 11:33 am || Comments || Link || E-Mail|| [350 views] Top|| File under:
Syria-Lebanon
Lebanese publication divulges US-Israeli terror schemes
IRNA -- Lebanon-based weekly Al-Havades in its latest edition said the United States and Israel were hatching ploys to assassinate the high-level officials of Lebanese Hizbollah and Palestinian Islamic groups.
The weekly said schemes are being designed for the assassination of leaders of

Hamas

and

Islamic Jihad

groups.


Schemes! Deep laid plots! I LIKE it!

It said Washington has given green light to Israeli Zionists for implementation of the terror conspiracies adding that the United States is planning attacks on Syrians under different pretexts including the presence of liberation movements in Syria. The Israeli regime is to get domination over the Arab World, to quash the resistance by the Palestinian liberation movements and

Lebanese Hizbollah

, to expel the Syrian forces from Lebanon and to deal blows on Syrian positions inside and outside Syria. The weekly said Washington and Tel Aviv are working together to mount pressure on Syria. It said the US allegations that Syria is supporting Hizbollah, Hamas and Islamic Jihad, is sheltering Iraqi escaping leaders and holding weapons of mass destruction are in fact in line with the Israeli policies. It said Washington is taking advantage of its clout in the Middle East to put political and economic pressure on Syria as part of attempts to remove the problems in the American society.
Posted by: Fred Pruitt || 04/27/2003 07:19 pm || Comments || Link || E-Mail|| [457 views] Top|| File under:
Iran
Youth unemployment close to 60 percent
IRNA -- Deputy Head of Iran's Youth Employment Organization

Kambiz Zolfaqari

said Saturday that about 60 percent of unemployed consists of youth between 15 to 24 years of age. Speaking to IRNA, he added that youth unemployment is an important concern of the society. He said the organization's task is to strengthen employment-related capabilities of the youth by providing relevant information about the job market and holding technical and vocational seminars. The organ has not been assigned with generating employment opportunities, 'which, is the responsibility of the other government bodies', Zolfaqari said.


Too bad there's no private industry to take that burden off the gummint...

A session of

High Council of Employment

(HCE) was held here Tuesday and the

State Management and Planning Organization

presented a report on the latest developments in the domestic labor market and the need to strive to attain the targeted employment rate of 12.1 percent by the end of the next Iranian year (starts March 21).


12.1% employment? That must mean a 12.1% increase in employment rate, right?

The plan calls for creating over 900,000 employment opportunities through achieving an eight percent gross domestic product (GDP).


Seems a bit optimistic to me...

The report alluded to the 600,000 new job seekers that have entered the market in the first three years of the Third Five-Year Development Plan (March 2000-March 2005). In addition, an annual average of 538,000 jobs have been generated during the three-year period, it said. adding, "To attain the employment target outlined in the development plan, over 904,000 employment opportunities have to be created on the average annually in the next two years." The participants also said that other provision call for over 100,000 jobs to be created in the small-medium as well as agricultural processing industries.


Ah! The old "hire more chicken pluckers" ploy!
Posted by: Fred Pruitt || 04/27/2003 07:05 pm || Comments || Link || E-Mail|| [352 views] Top|| File under:
East/Subsaharan Africa
Zimbabwe Opposition claim 30 arrested after raid
Zimbabwe's opposition

Movement for Democratic Change

say up to 30 of its members have been arrested, after a police raid on the party's headquarters in the capital Harare. The MDC says the police entered its offices in Harare without warning or reason. The incident came on the third day of a national strike, called by the

Zimbabwe Congress of Trade Unions

. Shops, offices and banks were closed in the capital and in the southern city of Bulawayo, but many businesses remained open in rural areas.


That's why everybody loves Bob: he's so predictable...
Posted by: Fred Pruitt || 04/27/2003 12:00 pm || Comments || Link || E-Mail|| [349 views] Top|| File under:
International
Suspect nuclear-related shipment to NKorea intercepted
The German government has intercepted a shipment of German-made aluminium tubes probably destined for use in North Korea's nuclear programme, according to a German magazine. The weekly magazine Der Spiegel said in its issue due to be published on Monday that 22 tonnes of aluminium tubes, essential in the manufature of enriched uranium, were loaded onto a French ship in Hamburg in early April just as German federal vetoed the shipment. The German government alerted the French authorities, who ordered the ship's captain to unload the containers in Egypt. Officially the tubes were on their way to a Chinese aeronautics company, but according to Der Spiegel Berlin believes this company was a front for North Korea. The German firm's business contact was a North Korean national, it said. The paper said the head of the German company, called Optronic and which is based at Koenigsbronn in southern Germany, had been detained for questioning.


Cheeze. Is that a whiff of brimstone coming from the Optronic offices?
Posted by: Fred Pruitt || 04/27/2003 11:48 am || Comments || Link || E-Mail|| [435 views] Top|| File under:
Middle East
Palestine legislature to vote on new Cabinet
The Palestinian parliament will vote on incoming Prime Minister Mahmoud Abbas' new Cabinet on Tuesday, and the long-awaited international peace plan for the Middle East will be presented the next day, Palestinian officials said Sunday. The White House has said that once the parliament has approved Abbas' Cabinet, the road map' to peace — a joint effort by the so-called Quartet of the United States, the European Union, the United Nations and Russia — will be presented formally. The peace plan proposes a three-phase, three-year timetable toward Palestinian statehood and a comprehensive settlement of the century-long conflict between Israel and the Palestinians, starting with an immediate end to 31 months of violence.


I suppose there's a reason for the "Roadmap" being presented, but the level of compliance by the Paleos with Bush's demands of a year ago has been minimal at best. Just for startsies, there haven't been any elections. Nope. Zippo. We're not dealing with Yasser, which I suppose is a good thing, but other than that, and the appointment (not election) of a PM, there hasn't been much. The Roadmap is going to be a waste, too — they're not going to comply, period. But plugging in the old peace processor makes the guys who think talk is good feel like they're doing something. I suspect that what they're going to end up doing is giving away more in exchange for more promises that aren't going to be kept.
Posted by: Fred Pruitt || 04/27/2003 11:19 am || Comments || Link || E-Mail|| [325 views] Top|| File under:
Nationalist, Islamic movements warn Abbas
Palestinian nationalist and Islamic movements on Sunday warned the new Palestinian government of Mahmoud Abbas against budging to Zionist and American pressure. The coalition of the Islamic and nationalist forces issued a leaflet Sunday, urging the Abbas' government to be faithful to the legitimate rights and aspirations of the Palestinian people. "The government must be faithful and answerable to the people of Palestine, not to the criminal Zionist aggressors and their obsequious American allies," said the leaflet. The leaflet tacitly warned that the Palestinian people and its resistance forces would topple the government if it deviated from the national line. In addition, the leaflet called for cementing internal Palestinian unity, saying national unity was the sole guarantee for the continuity of Palestinian struggle for freedom, liberation and independence.


There's Abbas, with Yasser on one side, and Hamas on the other. Does he have the force, I wonder, to beat up Hamas? If he does, Yasser will be easy meat. If he doesn't, he's a deader and Hamas will end up in charge...
Posted by: Fred Pruitt || 04/27/2003 11:04 am || Comments || Link || E-Mail|| [340 views] Top|| File under:
Korea
Seminars on Kim Il Sung's feats held abroad
A seminar on the feats performed by

President Kim Il Sung

was held in Kathmandu on April 13 on the occasion of the Day of the Sun.

Manik Lal Shrestha

, chairman of the

Nepal-Korea Friendship Association

, in a speech said that Kim Il Sung was the greatest man who performed enormous feats in human history. What is important in his undying feats is that he fathered Juche idea, ushering in the era of human independence and successfully settling the issue of succession to the revolutionary cause of Juche, he stressed.


Uhhh... I think that means that he set up a hereditary dictatorship. This is something to be striven for?

Bishnu Bahadur Manandar

,

General Secretary of the Central Executive Committee of the Nepal Communist Party

(United), in a speech said: we are very pleased that the revolutionary cause of Kim Il Sung is being successfully carried forward by

Kim Jong Il

and are optimistic about the prospect of the world revolution.


It'll be here any time now. Who wouldn't want their country to be just like North Korea?

Goa Bahadur Kafangi

,

Minister for Women, children and public welfare of Nepal

, in a speech said that Kim Il Sung was an outstanding statesman who contributed to the cause of global independence. His august name will be remembered forever with human history, the minister added.


Usually accompanied by the rolling of eyes...

Meanwhile, similar seminars were also held by the Tanzanian national coordinating committee of the Juche idea study groups and the group for the study of the feats of the three generals of Mt. Paektu in Democratic Congo on April 5 and 12. Congratulatory messages to Kim Jong Il were adopted at the seminars in Nepal and Democratic Congo.


And a wonderful time was had by all...
Posted by: Fred Pruitt || 04/27/2003 10:58 am || Comments || Link || E-Mail|| [490 views] Top|| File under:
DPRK Foreign Ministry spokesman on U.S. attitude
A spokesman for the DPRK Foreign Ministry today gave an answer to a question put by KCNA as regards the talks on the nuclear issue on the Korean Peninsula held in Beijing. He said: The DPRK-U.S. talks on the nuclear issue was held in Beijing from April 23 to 25, presided over by China, the host country. The DPRK has already clarified that if the U.S. has a sincere will to make a bold switchover in its policy toward the DPRK, it will not stick to any particular dialogue format.


"So you should use ours..."

At the talks the DPRK set forth a new bold proposal to clear up bilateral concerns of the DPRK and the U.S., the parties concerned with the nuclear issue on the Korean Peninsula, at the same time. The U.S., however, repeated its old assertion that the DPRK should "scrap its nuclear program before dialogue" without advancing any new proposal at the talks. And it persistently avoided the discussion on the essential issues to be discussed between both sides.


Well, damn them imperialists! They want Kimmie to do what he said he was gonna do before, before they'll talk about something else he might promise to do...

As the DPRK set out a new proposal for the settlement of the nuclear issue, proceeding from its stand to avert a war on the Korean Peninsula and achieve lasting peace and stability, it will follow the U.S. future attitude toward it.


"We said just about what we always say, and now we'll see if they bite on it this time."
Posted by: Fred Pruitt || 04/27/2003 10:53 am || Comments || Link || E-Mail|| [348 views] Top|| File under:
Three weeks after Yorktown, still no constitution ready
Thanks for the headzup, Old Pat!
Parody: Ye Newe York Times reports on postwar difficulties following victory at Yorktown. From the Weekly Standard's May 5, 2003 issue: The newspaper of record looks back.


*Snicker!* *Snort!* *Chortle!*
Posted by: Fred Pruitt || 04/27/2003 09:34 am || Comments || Link || E-Mail|| [325 views] Top|| File under:
Who's in the News
35
[untagged]
Bookmark
E-Mail Me
The Classics
The O Club
Rantburg Store
The Bloids
The Never-ending Story
Thugburg
Gulf War I
The Way We Were
Bio
Merry-Go-Blog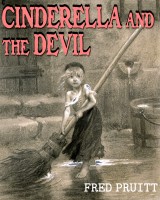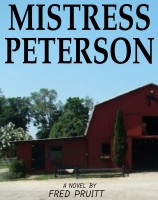 On Sale now!


A multi-volume chronology and reference guide set detailing three years of the Mexican Drug War between 2010 and 2012.

Rantburg.com and borderlandbeat.com correspondent and author Chris Covert presents his first non-fiction work detailing the drug and gang related violence in Mexico.

Chris gives us Mexican press dispatches of drug and gang war violence over three years, presented in a multi volume set intended to chronicle the death, violence and mayhem which has dominated Mexico for six years.
Click here for more information


Meet the Mods
In no particular order...


Steve White
Seafarious
Pappy
lotp
Scooter McGruder
john frum
tu3031
badanov
sherry
ryuge
GolfBravoUSMC
Bright Pebbles
trailing wife
Gloria
Fred
Besoeker
Glenmore
Frank G
3dc
Skidmark
Alaska Paul



Better than the average link...



Rantburg was assembled from recycled algorithms in the United States of America. No trees were destroyed in the production of this weblog. We did hurt some, though. Sorry.
3.228.10.64