Afghanistan
Up to 800 British combat troops to replace engineers in Afghanistan
LONDON - Up to 800 British combat soldiers are preparing to deploy to southern Afghanistan to replace 800 engineers as part of Britain's mission in the restive region, the defence ministry said on Monday. Denying newspaper reports that 1,000 new soldiers were to be sent to Helmand province, a defence ministry spokesman said the rejig of personnel was in-line with a long-established plan to send a 3,300-strong force to take control of security on the ground from the US military under the umbrella of NATO.

"What they are reporting on is slightly disingenuous," the spokesman told AFP, noting that troop numbers have been building up in time for the NATO-led peacekeeping force to take complete control by the end of July. "There are about 600 to 800 left to come, so when they (British media) say new troops to arrive, yes, there are more infantry troops to arrive but that is not new, that was always the case," the spokesman said.

He confirmed that 800 engineers were to be rotated out of Helmand as they had finished building Camp Bastion, Britain's main military base there. Asked whether there were any firm plans to increase the British deployment to tackle a stronger-than-expected Taleban resistance, the spokesman said he was not aware of such a proposal. "It would surprise me if a few newspaper headlines would change that," he said, noting that any boost in military numbers required the approval of Prime Minister Tony Blair's cabinet and the House of Commons.
Continued on Page 49
Posted by: Steve || 07/03/2006 09:17 || Comments || Link || E-Mail|| [332 views] Top|| File under:
Time bomb at Afghan university kills woman
HERAT, Afghanistan - A timebomb exploded in a classroom of female university students in Afghanistan's western city of Heart on Monday, killing one woman and wounding eight others, police said.

Lions of Islam strike again

The device blew up just after 9:00 am in the English-language section of the Herat University's education faculty, the city's police director Ghulam Sarwar Haidari told AFP. "The explosion took place at a time when the class was out but still there were a number of girls inside the class," Haidari said.

The blast destroyed chairs and tables, and shattered the windows. Blood was smeared across the floor. The bomb had been hidden in a rubbish bin, said the interior ministry in Kabul, which handles police matters. "One student named Razia died of her serious wounds in the hospital. Eight others were also slightly wounded by pieces of glass and the explosion. Some have already been discharged from hospital," a ministry spokesman said.

It was not immediately clear who had planted the bomb but one of the students said the attack was carried out by "enemies of knowledge and education". "They want to scare us not to study but we are not afraid of such incidents and will continue to come to the institute and continue our education," said Frozan Ahmadi.

The extremist Taleban movement that was removed from government in late 2001 by a US-led coalition barred women and girls from getting an education or working.
Since the regime fell, women and girls have flooded back to schools although they are still outnumbered by men and boys. The Taleban movement has meanwhile launched an increasingly deadly insurgency that has seen regular attacks on schools as part of a campaign against the reforms and developments of the new government which has wide support in the international community.
Posted by: Steve || 07/03/2006 09:13 || Comments || Link || E-Mail|| [283 views] Top|| File under:
At Least 20 Alleged Taliban Militants Killed
Kabul, 3 July (AKI) - At least 20 suspected Taliban fighters have been killed by coalition forces responding to an attack on a military patrol in the district of Sangin in the southern Afghan province of Helmand. According to US military sources, the patrol had just finished a reconnaissance mission of the area in which they had found hidden arms supplies, when some 30 rebel fighters opened fire on the patrol.

Previously reported as about 12 dead talis

The US military said that the exchange of fire took place in the same district in which two British soldiers were killed and four others injured on Saturday night after their military base was attacked by suspected Taliban fighters.

In a separate incident, a US-led coalition helicopter was crashed late Sunday in southern Afghanistan province of Kandahar, killing one crew member and injuring another. A US military statement said that enemy fire had been ruled out as the cause of the crash.

Reports say that in this year alone, more than 900 people including over 40 foreign soldiers have been killed in the violence between the militants and the coalition forces in Afghanistan.
Posted by: Steve || 07/03/2006 08:53 || Comments || Link || E-Mail|| [308 views] Top|| File under:
Britain plans extra troops to fight Taliban
The photo from the Guardian, apparently was taken during the combat described by the Brit reporter on the scene, discussed yesterday.

Hundreds of extra combat troops will be deployed to southern Afghanistan under plans being drawn up by the Ministry of Defence as part of a review of tactics by British and Nato commanders.

The contingency proposals have become necessary because of the unexpected strength of Taliban fighters who have drawn British troops into a series of clashes. Over the weekend, two more British soldiers were killed in fierce fighting in the province of Helmand, and yesterday British commanders made it clear they want better equipment for their troops, including helicopters and armoured vehicles.

Defence officials said yesterday there were no plans to increase the total number of British combat troops from the 3,300 announced in the Commons earlier this year. However, defence sources said extra infantry could replace 800 engineers who have finished building Camp Bastion, the British base near Lashkar Gah.

Lieutenant General David Richards, commander of all Nato troops in Afghanistan, has expressed concern in the past week about the size and make-up of his forces there. Yesterday he said: "No general in history has ever had as many resources as he would like. Bottom line, I am content with what I have and I have the resources required to carry out the mission."

However, Brigadier Ed Butler, commander of British forces in southern Afghanistan, warned there would be further casualties in the battle against Taliban forces. He told the BBC that the British presence there was "a very cohesive force and mission."
Posted by: Steve White || 07/03/2006 00:00 || Comments || Link || E-Mail|| [331 views] Top|| File under:
15 killed in fighting in southern Afghanistan
Most of them Taliban, but sadly not all...
(KUNA) -- At least 15 people, including 12 militants, two British soldiers and their Afghan interpreter, were killed and four coalition soldiers were wounded in clashes between Taliban and Afghan-coalition forces in southern Afghanistan over the past 24 hours. A coalition statement on Sunday said the injured soldiers were in stable condition. Earlier, British military spokesman Captain Drew Gibson said the soldiers killed when the coalition forces' base was attacked in the Sangin district of Helmand province last night. Identities of the injured soldiers have not been disclosed. The fresh casualties have mounted the number of British soldiers killed in Helmand to five. Britain has taken charge of security in Helmand from the US-led coalition forces about two months back. The dead also include an Afghan interpreter working with the British forces.

Meanwhile, police chief of the same province Nabi Mulakhel said a dozen Taliban had been killed in a clash with the Afghan and coalition forces in the same district last night. There is no statement from Taliban on the claim. The police chief did not mention whether he was referring to the same fighting in which the British soldiers were killed or it was a separate clash. The British forces also did not mention the killing of the 12 Taliban. Talking to journalists, Mulakhel said the fight erupted when insurgents attacked a joint patrol of the Afghan police and coalition forces in Sangin. He said the fight, that continued for three hours, left 12 Taliban dead, whose bodies were laying in the area. The recent clashes are part of the "Operation Mountain Thrust", the second phase of which was launched in the southern region on June 15. A day earlier, 10 people, including five coalition soldiers were wounded when their base at the Kandahar airport, came under rocket attack from the insurgents.
Posted by: Fred || 07/03/2006 00:00 || Comments || Link || E-Mail|| [278 views] Top|| File under:
Africa Horn
Somalia: Ethiopian Troops Normally Patrol Baidoa
Ethiopian forces with armed vehicles are patrolling streets in Baidoa after interring some parts of Somali Regions for the past days, reports say. Sources in Baidoa, some 245KM southwest of Mogadishu indicate that Ethiopian infantry units are seen inside the town where the weak government is based. According to the latest developments from the town, they patrol inside and outskirts of the town while people are asking each other what is next to come.

Somalia parliament approved foreign troops to intervene the country in order to back the federal institution extend powers through out the country. It's yet unclear whether the move will upgrade possibilities of bloodshed but analyses say the Islamists in the country are likely to wage war against what they previously called clear aggression.

Somalia PM Denies Reports of Ethiopian Troops in Somalia
Somalia's interim prime minister has categorically denied reports that Ethiopian troops have entered Somalia, or the town of Baidoa, where the country's fledgling government is based. VOA Correspondent Alisha Ryu is in Baidoa and reports that this is the second time in the past two weeks tensions in the Horn of Africa have escalated over unconfirmed reports that Ethiopian troops have crossed over into Somalia.

U.N. officials meet militia in Somalia
MOGADISHU, Somalia - U.N. security officials met Monday with the Islamic militia that runs Somalia's capital, the first formal contact since the militants' seizure of Mogadishu and much of the south. The militia's leader said a weekend message from Osama bin Laden — portraying Somalia as a battleground in a global war on the United States — showed the al-Qaida leader sympathized with the Somali militia and its supporters. Militia leader Sheikh Hassan Dahir Aweys, whom the U.S. has accused of links to al-Qaida, said Sunday that bin Laden cannot tell Somalis what they should do. But he also said the fugitive al-Qaida leader's latest message showed no ill will toward the Islamic militia.

Another militia official, the head of its executive council, called on Somalis to prepare to fight Ethiopian troops believed to have crossed the border. The hard-line Aweys replaced the more moderate Sheikh Sharif Sheikh Ahmed, who charged Sunday that Ethiopians had been illegally entering Somalia since June.
"They are in some parts of our territory but, God willing, they will regret," Aweys, now head of the militia's executive council, told journalists in the capital.

Abdulrahim Issa Adow, secretary to Aweys, said the group has put its fighters on alert but they have not sent combatants to attack Ethiopian troops, who are believed to be in areas outside the militia's control. Islamic fundamentalists have supported separatist groups in Ethiopia. The Ethiopian government has supported the Somali Islamists' rivals with guns and money to keep them from taking power. The president of Somalia's largely powerless, U.N.-backed secular interim government, Abdullahi Yusuf, is allied with Ethiopia and has asked for its support.
Posted by: Fred || 07/03/2006 10:50 || Comments || Link || E-Mail|| [306 views] Top|| File under:
Britain
UK Police: 70 terror probes under way in Britain
London's police have foiled at least three terrorist plots since the suicide attacks on the city's transport system a year ago, and now have about 70 active investigations, the head of the Anti-Terrorist Branch said Monday. Peter Clarke told reporters that three potential attacks had been disrupted and would result in criminal trials. A fourth suspected plot, he added, was broken up by "another form of disruption." He didn't elaborate.
Posted by: ed || 07/03/2006 18:49 || Comments || Link || E-Mail|| [284 views] Top|| File under:
Caucasus/Russia/Central Asia
Gunman from Doku Umarov gang arrested in Chechnya
(Itar-Tass) -- A militant, twenty years old, has been arrested in the Achkhoi-Martan District of Chechnya. According to the information of the law enforcement agencies, he was a member of the gang led by Doku Umarov, a representative of the Chechen Interior Ministry told. He added that the militant had voluntarily handed over to the police a RPG-26 grenade launcher. The militant "admitted during the interrogation that he had rendered assistance to members of Salsanov's gang from June 2003 to November 2004, helping them to acquire weapons, ammunition and component parts for making explosive devices," the police representative said.
Posted by: Fred || 07/03/2006 11:20 || Comments || Link || E-Mail|| [285 views] Top|| File under:
Europe
Marseille office of French ruling party torched
Allons, enfants de l'intifada! Le jour de gloire et arrivé! or maybe it was the socialists.

An office belonging to France's ruling UMP party in Marseille was gutted by an arson attack overnight, police said Monday. The premises, located in the centre of the southern city, were targeted by Molotov cocktails around 2:30 am (0030 GMT) by two people on a scooter who broke the front window.

The top representative of the Union for a Popular Movement (UMP), Renaud Muselier, called the arson "an attack on liberty and democracy."
Posted by: lotp || 07/03/2006 15:53 || Comments || Link || E-Mail|| [299 views] Top|| File under:
Former Guantanamo inmates on trial
SIX Frenchmen who were released from the US naval base in Guantanamo Bay over the past two years will stand trial in France later today over "associating with criminals in relation to a terrorist organisation". The six men, aged between 24 and 38, were captured during the US-led war in Afghanistan late in 2001 and held by American forces on suspicion of fighting for the ousted Taliban regime. Some of them returned to France in July 2004 and some in March 2005.

The French trial comes amid a heated debate on the Guantanamo camp in Cuba after the US Supreme Court last week struck down as illegal the military tribunal system set up by the United States to try Guantanamo prisoners.

The Frenchmen have said they suffered psychological and physical torture in Guantanamo and were deprived of water and food.


Of their own choosing. Remember, we're the ones who have a funnel in our hands and think you're a goose ...

The men are judged for their trips to Afghanistan between 2000 and 2001, where prosecutors say five of them participated in al Qaeda training camps. The sixth man, Imad Kanouni, received fundamentalist religious training there.

Prosecutors have highlighted that the father and brother of one of the accused, Mourad Benchellali, were convicted last month of planning attacks in France in 2002. Benchellali has admitted to attending a training camp in Afghanistan, but said friends dragged him into it. "(My brother said his friends) were going to look after me. They did, " channelling me to what turned out to be a Qaeda training camp. For two months, I was there, trapped in the middle of the desert by fear and my own stupidity," Benchellali wrote in the International Herald Tribune daily last month.


"I had no choice I tells youse!"

Referring to his Paris trial, he said: "I have a court date, I'm facing a judge, and I have a lawyer -- unimaginable luxuries in Guantanamo."

If found guilty, the Frenchmen risk 10 years in prison.

Defence lawyers say the French trial is an anomaly because the men had already spent between 18 months and two years in Guantanamo, before being detained on their arrival in France. One accused, Brahim Yadel, was still in French prison, while the others have been released under judicial controls.
Posted by: tipper || 07/03/2006 02:20 || Comments || Link || E-Mail|| [296 views] Top|| File under:
India-Pakistan
Espionage case: US diplomat leaves India
An American woman diplomat, who was allegedly involved with an espionage network in the National Security Council Secretariat, has left India, informed sources said in New Delhi on Monday night.

The diplomat, Rosanne Minchew, who was allegedly receiving information from arrested NSCS official S S Paul has left India after the Government took up the issue with the US authorities, the sources said.

The diplomat was understood to have been associated with Indo-US Cyber Security Forum, a joint initiative of the two countries to fight international terrorism.

When contacted, a US Embassy spokesman refused to comment upon the issue. The spy ring came to light in the middle of last month with the arrest of Paul, a computer systems administrator in NSCS which gets assessments from intelligence agencies on security issues, the sources said.

The Special Cell of Delhi police has registered a case in connection with the spy ring following a complaint filed by the Cabinet Secretariat.

Sources said a senior RAW officer, who was working with the cyber wing of the agency, has been questioned by the Intelligence Bureau with regard to the case. A Navy commander, who was also associated with NSCS, has been interrogated for allegedly leaking sensitive information, they added.

The spy network in the NSC Secretariat comes after the episode involving Rabinder Singh, a senior RAW officer, who had defected to the US in 2004 after security agencies suspected him of supplying secrets to his American contacts.

Posted by: john || 07/03/2006 19:21 || Comments || Link || E-Mail|| [299 views] Top|| File under:
Kashmir Korpse Kount
(KUNA) -- At least four guerrillas were Sunday killed as Indian Armymen foiled their infiltration bid along the Line of Control (LoC) into Indian-administered Jammu and Kashmir. The Armymen spotted a group of guerrillas in the Gulmarg sector of the LoC while trying to enter into the Indian side. "The infiltrators were challenged to surrender, but they started firing on the troops resulting in an encounter in which four of them, all belonging to the Jaish-e-Mohammad group were killed, " news agency Indo-Asian News Service reported.

This is the second major infiltration bid during the past week. Eight guerrillas were killed in an encounter at the LoC in the Karnah sector in north Kashmir when they attempted to infiltrate into the Indian side of the border last week.

Meanwhile in another incident, three Indian army personnel were injured, in an encounter with guerrillas in a village in Indian-administered Jammu and Kashmir Sunday, the news agency reported. The security forces surrounded the Gamru in Kashmir's Baramulla district Sunday afternoon following information that a group of guerrillas was hiding there. In the subsequent encounter, three armymen were injured.
Posted by: Fred || 07/03/2006 00:00 || Comments || Link || E-Mail|| [278 views] Top|| File under:
Iraq
Ex-GI Charged With Murder, Rape in Death of Iraqi Woman
Steven D. Green, 21, a former private first class of the Army's 101st Airborne Division, appeared in federal court in Charlotte, N.C., to face four counts of murder and one charge of rape.

Four members of the 502nd Infantry Regiment have had their weapons taken away and were confined to a U.S. base near Mahmoudiya, officials said.


As all reasonable people will do, we'll wait for the evidence to be presented at courts martial. They get every opportunity to present a defense, and the military prosecutor gets every opportunity to lay out the evidence. If these soldiers did indeed commit this reprehensible act, then they get the book thrown at them, and the Iraqi people get to see and understand that.
Posted by: glenmore || 07/03/2006 12:45 || Comments || Link || E-Mail|| [283 views] Top|| File under:
Iraq's list of 41 most-wanted
The Iraqi government's list of 41 most-wanted people, with accusations against them and rewards for information leading to their arrest, translated from Arabic by The Associated Press. Rewards were not promised for everybody.
1 - Izzat Ibrahim al-Douri, $10 million bounty. Vice president of dissolved Revolutionary Command Council.

2 - Mohammed Younis al-Ahmed al-Muwali, $1 million bounty. Former Baath Party member accused of funding and leading terrorist operations.

3 - Tahir Jalil Haboh, $1 million bounty. Former intelligence director and member of the Baath Party regional command.

4 - Saif al-Din Flayeh Hassan Taha al-Rawi, $1 million bounty. Chief of staff of the former Republican Guard.

5 - Adul-Baqi Abdul-Karim Abdullah al-Saadoun, $1 million bounty. Insurgent in Diyala province who shuttles to southern Iraq.

6 - Rashid Taan Kadhim, $1 million bounty. Leads insurgent operations in Anbar, responsible for funding terrorist operations in Diyala.

7 - Ahmed Hassan Kaka al-Obeidi, $200,000 bounty. Former intelligence officer and ex-Baath Party official.

8 - Muhdhir Abdul-Karim Thiyab Abdul-Kharbit, $50,000 bounty. Involved in "oil for food program," funds terrorist activities against Iraqi forces in Anbar and funds al-Qaida in Iraq.

9 - Omar Saabawi Ibrahim Hassan al-Tikriti, $50,000 bounty. Head of the former National Union of Iraqi students, chief of Saddam's Fedayeen, supports terrorism. Saddam Hussein's nephew.

10 - Rifaie Abdul-Latif Tulfah al-Tikriti, $1 million bounty. Assumed many posts under the former regime and was member of the former Baath Party, illegally transfers money across the border.

11 - Nihad Naji al-Ithari al-Dulaimi, $200,000 bounty. Former general manager in the intelligence.

12 - Hassan Hashim al-Dulaimi, $200,000 bounty. Secretary of the former finance ministry, an active former Baath Party member.

13 - Fawzi Mutlaq al-Rawi, leads a terrorist group inside Iraq, senior former Baath Party member, supports terrorism in Anbar.

14 - Abu Abdullah al-Shafie, $50,000 bounty. A leader in Ansar al-Islam group/Ansar al-Sunnah since the beginning of 2003, committed terrorist activities in Kirkuk, Nineveh, Diyala.

15 - Malla Halkord Ahmedi, $50,000 bounty. Head of Ansar al-Islam/Ansar al-Sunnah in Baghdad, he runs terrorist operations on a daily basis. A member in Ansar al-Islam before the fall of the regime, a member in the Mujahedeen Shura Council.

16 - Raghad Saddam Hussein, Saddam's daughter. Funds terrorism in Iraq, high officials in former Baath Party facilitate money transfers between her and the terrorists.

17 - Sajida Khairuallah Tulfah Hussein, Saddam's wife. Main source of guidance, logistic support, funds terrorism in Iraq. She has access to Iraqi riches stolen by Saddam.

18 - Maan Bashour, Lebanese Baathist. Has a long relationship with Saddam's regime. He recruits fighters in Lebanon to go to Iraq to support terrorist operations.

19 - Isam Khudhir Abbas al-Dulaimi, $50,000 bounty. Former director in the intelligence agency, he supports the Muhammad Army insurgent group.

20 - Ghazwan Sabti Faraj al-Kubaisi, $50,000 bounty. Senior former Baath Party member, staff major-general in the former intelligence service.

21 - Abdullah al-Janabi, $50,000 bounty. Cleric who supports and takes part in terrorism, he provides financial and moral support in Anbar.

22 - Ibrahim Yosif Turki al-Jubouri, $50,000 bounty. Commits terrorist acts in northern Iraq.

23 - Khalaf Muhammad Mukhlif al-Dulaimi (nickname Abu Marwan), former manager of "special projects," belongs to the former intelligence and after the fall of the regime he escaped Iraq with millions of dollars. Also funds, organizes and smuggles terrorists and weapons to Iraq.

24 - Abu Mtafa al-Shaibani, $200,000 bounty. Head of a terror network paramilitary located in Baghdad and southern Iraq.

25 - Ahmed Watban Ibrahim al-Hassan al-Tikriti, unspecified reward. Funds and guides terrorists, transfers money to terrorists inside Iraq, facilitates the movements of the terrorists to Iraq. Saddam's nephew.

26 - Munthir al-Kassar, unspecified reward. Has relations with the families of elements of the former regime, arms merchants. Supplies terrorists with weapons.

27 - Ahmed Abu Sajjad al-Gharawi, unspecified reward. Head of a terrorist group in southern Iraq.

28 - Mam Abdul-Karim, unspecified reward. Senior member in Ansar al-Sunnah, he is the main facilitator for the operations, funding and communications in north Iraq.

29 -Abdul-Hadi al-Iraqi, top leader of al-Qaida in Iraq and the Mujahedeen Shura Council. He is from Nineveh.

30 - Abu Ayyub al-Masri, $50,000 bounty. New leader of al-Qaida in Iraq. He is an Egyptian and former member in the Egyptian Islamic Jihad Movement.

31 - Saad Hamid Shihab, $50,000 bounty. Facilitates money transfers to terrorists in Salahuddin and Anbar.

32 - Raad Hamid Shihab, $50,000 bounty. Senior former Baath Party official, facilitates money transfers to terror leaders in Saluhuddin and Anbar provinces.

33 - Muhammad Hisham Muhammad (nickname Mansour/Khadim el-Hsein), $50,000 bounty. Has links with Ansar al-Sunnah/Ansar al-Islam and bombmakers in Iraq, provides terrorists with bombs.

34 - Ahmed Muhammad Younis al-Ahmed al-Muwali, unspecified reward. Uses trade and travel as a cover to facilitate and fund terrorist activities.

35 - Sarhid Kadhim al-Janabi, active leader of many terrorist groups in southern Baghdad and the group involved in kidnapping and assassinating foreign and Iraqi officials.

36 - Ahmed Shawqi al-Kubaissi, group leader funding terrorist operations. He issues fatwas to kill army and police officers.

37 - Zuhair Abdul-Ghaffar al-Kubaissi, a terror leader in Baghdad. He issued a fatwa to kill Shiites and is funding hostile activities against Iraqi forces.

38 - Jamal al-Tikriti, high field leader in Omar Brigade. He attacks Iraqi forces in Baghdad with roadside bombs.

39 - Muhammad Fadhil Gharib al-Mashhadani, funds terrorism and facilitates terrorist operations in Diyala.

40 - Talib Yosif Zuwayed al-Issawi, known leader of al-Qaida in Iraq. A spiritual leader to the terrorist organizations.

41 - Sabri Khrebit al-Dulaimi (nickname Abu Ayyub), one of slain militant Abu Musab al-Zarqawi's aides. He had strong links with Iraqi intelligence, supervises terrorist networks.
Posted by: Fred || 07/03/2006 10:58 || Comments || Link || E-Mail|| [326 views] Top|| File under:
Al-Zarqawi's cell phone reportedly yields surprises
Abu Musab al-Zarqawi had the phone numbers of senior Iraqi officials stored in his cell phone, according to an Iraqi legislator.

Interesting, but not surprising...

Waiel Abdul-Latif, a member of former Prime Minister Ayad Allawi's party, said Monday that authorities found the numbers after al-Zarqawi, leader of al Qaeda in Iraq, was killed in a U.S. air strike on June 7. Abdul-Latif did not give names of the officials. But he said they included ministry employees and members of parliament.

Wonder what the call logs look like?

He called for an investigation, saying Iraqis "cannot have one hand with the government and another with the terrorists."


And here I thought the kidnappings and assassination attempts against MPs in the past few days were the bad guyz. Looks like it's the not-quite-so-bad guyz doing wet work...

Meanwhile, al-Zarqawi's wife told an Italian newspaper that al Qaeda leaders sold him out to the United States in exchange for a promise to let up in the search for Osama bin Laden. The woman, identified by La Repubblica as al-Zarqawi's first wife,


... the one with the big ta-tas...

said al Qaeda's top leadership reached a deal with U.S. intelligence because al Zarqawi had become too powerful. She claimed Sunni tribes and Jordanian secret services mediated the deal.

Wouldn't surprise me if al Qaeda dropped a dime on him. He was getting too big for his turban. We wouldn't make a deal with Binny, though.

Makes a better martyr than an asset, huh? He'd worn out his welcome in Iraq, but now he belongs to the ages...

"My husband has been sold to the Americans," the woman said in an interview published Sunday. "He had become too powerful, too troublesome." She was identified only as "Um Mohammed," which means "mother of Mohammed" and would be a nickname, not her full name.


I've noticed that lots of Muslim women don't have names. That's because Islam gives them dignity, unlike us decadent Westerners...

The Rome-based newspaper said the interview was conducted in Geneva and described her as Jordanian and about 40 years old. In Jordan, Al-Zarqawi's eldest brother, Sayel al-Khalayleh, said the family had not been aware of the woman's whereabouts for about two years.


"Last we heard, she'd run off with a Swiss shoe salesman..."

Iraq's national security adviser said Sunday that al-Zarqawi had been buried in a "secret location" in Baghdad despite his family's demand that the body be returned to his native Jordan. Mouwafak al-Rubaie would not say when the Jordanian-born militant was buried, or give any specifics on the location of the grave. The U.S. military confirmed the burial but declined to give details. "The remains of Abu Musab Al-Zarqawi were turned over to the appropriate government of Iraq officials and buried in accordance with Muslim customs and traditions," the military said in an e-mailed statement. "Anything further than that would be addressed by the Iraqi government."


"We dropped him into one of those recently excavated mass graves."

Al-Zarqawi's brother demanded that his body be transferred to Jordan, and accused the United States of lying. "Bush took his body to the United States," al-Khalayleh told The Associated Press in a telephone interview from his home in the Jordanian city of Zarqa.

Just the head, it's mounted over the fireplace in Texas

"Even if he is buried in Iraq, we will continue to ask for the body to be transferred and buried in Jordan," he said. "He should be buried in his own country."
Posted by: Steve || 07/03/2006 09:38 || Comments || Link || E-Mail|| [421 views] Top|| File under:
Car bomb targets MP
(KUNA) -- The car explosion in Karada area in central Baghdad earlier in the day was targeting a motorcade of MP Sheikh Jalaleddin Al-Sagheer, Iraqi interior ministry sources said Sunday. The MP was not injured in the explosion that killed two others and injured seven people in Central Baghdad. The sources added Iraqi Police cordoned the area after the blast. A second car had gone off today at Urzdi Pak crossroad which injured 10 civilians and damaged three vehicles and shops nearby.


A product of Zark's cell phone?
Posted by: Fred || 07/03/2006 00:00 || Comments || Link || E-Mail|| [266 views] Top|| File under:
Car explosion wounds 13 civilians in west Baghdad
(KUNA) -- Up to 13 Iraqi civilians were wounded in a car explosion which also left several shops damaged in western Baghdad Sunday. A security source in the interior ministry said that the booby-trapped vehicle, parked on a roadside, targeted a mall, several shops and warehouses.

Meanwhile, An Iraqi MP survived an attack Sunday while two of his bodyguards were wounded during a car explosion in south Baghdad that targeted his convoy and an Iraqi police patrol. A civilian was killed and two police officers were wounded during the explosion. The explosion occurred as the convoy of MP Eyad Jamal Al-Deen was driving by in Al-Arsat area, where he described it as "horrific." Another car explosion targeting the motorcade of MP Sheikh Jalaleddin Al-Sagheer occurred earlier today.

Furthermore, several Iraqi women MPs said in a press conference today that MP Liqaa Al-Yaseen escaped a kidnap attempt in south Baghdad while eight of her bodyguards were kidnapped. Unidentified armed men kidnapped on Saturday MP Tayseer Al-Mashadani in east Baghdad.
Posted by: Fred || 07/03/2006 00:00 || Comments || Link || E-Mail|| [279 views] Top|| File under:
Iraqi policeman killed, two wounded in Kirkuk booby-trapped car explosion
(KUNA) -- An Iraqi policeman was killed and two others were wounded on Sunday in a booby-trapped car explosion in southeastern Kirkuk, northern Iraq. A police source told KUNA that the booby-trapped car had been driven by a suicide bomber on the Kirkuk-Tikrit road. Police had been conducting a search operation in the Rashad area and villages in the vicinity for suspects and had made several arrests.

Meanwhile, police found the body of Salem Jomaa, the Iraqi civilian from Taza who had been kidnapped yesterday by an unknown group. The body had been decapitated.

Moreover, security sources told reporters that police found a booby-trapped tanker in the city of Irbil, northern Iraq, after having received a tip, adding that special forces were defusing the bombs in the tanker. Witnesses had reported that five militants had entered Shorsh Fire Station, where the tanker was located, and planted the bombs. Irbil had not witnessed any terrorist attacks since last year, but reports said that six booby-trapped cars had been planted there from Mosul.
Posted by: Fred || 07/03/2006 00:00 || Comments || Link || E-Mail|| [284 views] Top|| File under:
Three killed in bomb explosion at market
(KUNA) -- Three people were killed and 20 others injured when a bomb exploded inside a busy market in the town of Mahmoudia south of Baghdad, police said. Earlier in the day an Iraqi policeman was killed and two others were wounded in the explosion of a booby-trapped car in southeastern Kirkuk, northern Iraq, and as many as 13 Iraqi civilians were wounded in a car explosion in western Baghdad. Another car explosion in Karada area in central Baghdad Sunday targeted the motorcade of MP Sheikh Jalaleddin Al-Sagheer. The MP escaped unscathed but two people were killed and two others injured.
Posted by: Fred || 07/03/2006 00:00 || Comments || Link || E-Mail|| [270 views] Top|| File under:
Israel-Palestine-Jordan
Israel rejects negotiations, holds Syria & Palestine responsible for soldiers safety
Israel on Monday rejected an ultimatum from Palestinian militants holding an Israeli soldier, saying it will not negotiate on their demand to release Palestinian prisoners.

Israel was answering a demand from the three Palestinian militant groups who claimed responsibility for the June 25 kidnapping of Cpl. Gilad Shalit. The groups set a Tuesday morning deadline for Israel to begin releasing Palestinian prisoners or suffer unspecified "consequences."

The groups said the matter would be "closed" if Israel did not respond by the deadline.

As the day wore on, Ghazi Hamad, a spokesman for the Hamas-led Palestinian leadership, said his government was not involved in negotiations for Shalit's release but described Israel's continued military strikes as "complicating" efforts to find an end to the crisis.

He also called on Israel to deal with what he called the "tragedy" of almost 10,000 Palestinians held in Israeli jails.

Mark Regev, a spokesman for the Israeli Foreign Ministry, said Monday evening that releasing the soldier unconditionally could end the Israeli military operation in Gaza.

He warned that Hamas politicians who act like terrorists "will be treated as terrorists."

Asked if that meant that Palestinian Prime Minister Ismail Haniya would be targeted for assassination, Regev said the Hamas political leadership had expressed approval for the kidnapping and added, "All the Hamas leadership has to be seen as culpable."

Israeli Justice Minister Haim Ramon was more blunt.

"If, God forbid, they should hurt the soldier, our operations will be far, far worse," Ramon told Israeli Channel 2.

The Israeli government said it holds the Palestinian Authority responsible for the fate of the captured Israeli soldier.

"The government of Israel would not yield to any blackmail by the Palestinian Authority and the Hamas government led by murderous terror organizations," a statement from Israeli Prime Minister Ehud Olmert's office said.

"We will not hold any negotiations over release of prisoners. The Palestinian Authority carries full responsibility for the safety of Gilad Shalit."

Syria would also be held accountable for Shalit's safety, Israeli Defense Minister Amir Peretz said, because Hamas militants involved in the abduction are based in Damascus, according to The Associated Press.

"I suggest that [Syrian President] Bashar Assad, who is trying to operate with his eyes shut tight, open his eyes, because he is responsible," AP quoted Peretz as saying.

The situation escalated Monday when the three militant groups faxed their ultimatum to news agencies.

"We are giving the Zionist enemy until tomorrow, July 4, at 6 a.m. [11 p.m. ET Monday]. If they do not answer our humanitarian demands, the enemy will be responsible for all future consequences," the statement said.

The statement did not specify what the consequences would be if the deadline passed without action. It was released by the military wing of the ruling Hamas party; the Popular Resistance Committees; and the Army of Islam.

"The Israeli position is that we are not surrendering to blackmail and or any ultimatum," said Israeli Army Chief of Staff Dan Halutz after he visited the family of the captured soldier.

Hamad appealed for negotiations late Monday, according to AP.

"Since the kidnapping of the Israeli soldier, we have called for the need to protect his life and solve the problem through calm diplomatic channels," AP quoted the senior member of the Hamas political wing as saying.
Posted by: Oztralian || 07/03/2006 18:58 || Comments || Link || E-Mail|| [409 views] Top|| File under:
Jordan stands by Saddam's daughter
JORDAN insisted yesterday that deposed Iraqi leader Saddam Hussein's eldest daughter would remain under its protection, despite calls from authorities in Baghdad for her extradition.
Jordanian Prime Minister Maaruf Bakhit said no formal extradition request had been received from Iraq following the naming of Raghad Saddam Hussein as Baghdad's 16th most wanted fugitive.

Iraqi national security adviser Muwaffaq al-Rubaie called for Jordan, a US ally, to hand over Ms Hussein.

But Mr Bakhit said the ousted Iraqi president's daughter had complied with the conditions of her asylum in Jordan and that she remained under the protection of the royal family of King Abdullah II.

"She is the guest of the Hashemite royal family and under its protection as a seeker of asylum", in accordance with Arab tradition, he said.

Ms Hussein had heeded demands that she refrain from "any political or media activities", Mr Bakhit said, contradicting accusations by Mr Rubaie that she was a financial supporter of the insurgents in Iraq.

"These people are responsible for most of the bombings and indiscriminate killings aimed at hurting the Iraqi people and starting a sectarian war between Sunnis and Shi'ites," Mr Rubaie said as he presented a new list naming 41 Iraqis as wanted by the Baghdad Government.

The list includes Saddam's wife Sajida, who lives in the Gulf state of Qatar, as well as the Amman-based Ms Hussein.

But the ousted Iraqi leader's defence team dismissed the accusations against the two women as "totally without legal basis".

Lead counsel Khalil al-Dulaimi described the accusations of bankrolling the insurgency made against Saddam's daughter as absurd, saying: "If she had the financial means, she would have financially supported the defence team."

The new Iraqi wanted list was topped by Izzat Ibrahim al-Duri, who was number two in Iraq's Revolutionary Command Council in Saddam's regime. He is the highest-ranking Iraqi official still on the run.

Washington has put a bounty of $US10million ($13.6 million) on the head of Mr Duri, who is said to be suffering from leukemia and who has in the past been reported to have died or been captured.

"He is likely still an operational leader with close ties to other insurgents," according to the list.

Mr Rubaie called for regional support in helping to track down fugitive suspects.

"Neighbouring countries must help Iraq and hand over those terrorists living within their territories," he said.

"Those who are outside must be handed over to Iraqi justice. We have evidence on every single one of them."

Jordan has had difficult relations with the Shia-led Government installed in Iraq after the US-led invasion of 2003.

The prominent role played by some Jordanians in the Sunni insurgency, notably by the late al-Qa'ida frontman Abu Musab al-Zarqawi, has fanned anti-Jordanian sentiment among Iraq's Shia majority.

And King Abdullah has angered the Baghdad authorities by warning of the mounting influence of Shia Iran in Iraq, Jordan's eastern neighbour.

Many on the new Iraqi wanted list were officials of the old regime who were in the US "deck of cards" of its 55 most wanted suspects released after the 2003 invasion, but who have yet to be captured.

The list includes al-Qa'ida's new Iraq frontman, Abu Hamza al-Muhajer, at No30, with a $US50,000 price on his head, as well as Abdullah al-Janabi, the former head of the Mujahideen Shura Council, an al-Qa'ida insurgent alliance.

The US State Department authorised a reward of up to $US5million on Friday for information leading to the capture of the new al-Qa'ida leader in Iraq, whom it refers to as Abu Ayub al-Masri.

Posted by: tipper || 07/03/2006 18:28 || Comments || Link || E-Mail|| [381 views] Top|| File under:
Israeli tanks take fight to rockets
FOR the first time since an Israeli soldier was seized by Palestinian militants last month, Israeli tanks and bulldozers rolled into northern Gaza just after dawn yesterday in an operation to locate tunnels and explosives on the border fence. After a sixth straight night of air raids to pressure the Palestinians into handing over Gilad Shalit, Israeli troops took up positions on rooftops of the northern Gaza communities of Beit Hanoun and Beit Lahiya in an operation aimed at stopping the fire of homemade rockets from vacant fields near the security barrier.

The foray into the north of the Gaza Strip came as troops in southern Gaza prepared for an operation to rescue Corporal Shalit, who was seized nine days ago from inside a tank stationed 200m inside the Israeli border. Intelligence officials believe the 19-year-old is being held in the centre of the restive strip, possibly within the narrow alleys of the Khan Younis refugee camp, which would make a safe rescue extremely difficult. Pan-Arab newspaper Al-Hayat reported that an Egyptian delegation mediating in the crisis had met Corporal Shalit in the Gaza Strip, but gave neither a date nor location.

The Israeli military denied that the incursion into northern Gaza marked the start of a threatened large-scale attack against Palestinian militants. "This is not a massive ground entrance," a military source said. "This is a pin-point operation to locate tunnels and explosives near the border fence." It came after Israeli Prime Minister Ehud Olmert ordered the army to intensify operations to secure the release of Corporal Shalit.
Posted by: Fred || 07/03/2006 14:16 || Comments || Link || E-Mail|| [291 views] Top|| File under:
Paleoterrs issue ultimatum
Palestinian militants who abducted an Israeli soldier gave Israel less than 24 hours on Monday to meet their demands to release Palestinian prisoners, threatening unspecified consequences if it refused. Israeli Prime Minister Ehud Olmert rejected the ultimatum and his defence chief said Israel would "know how to reach everyone responsible" if Corporal Gilad Shalit was harmed.

"If the enemy does not agree to our humanitarian demands ... we will regard this case as closed," said "Military Communique 3", issued by the armed wing of the governing Hamas movement and two other factions. "We give the Zionist enemy until 6 a.m. (4 a.m. British time) tomorrow, Tuesday, the fourth of July."

In previous communiques, the groups called on Israel, as a first stage, to release 400 Palestinian women and youths in its prisons in return for information about Shalit, abducted in a June 25 raid launched from Gaza.

The groups -- Hamas' Izz el-Deen al-Qassam Brigades, the Popular Resistance Committees and the previously unknown Islamic Army -- subsequently demanded Israel free 1,000 prisoners. Unless the demands were met, the factions said, "the enemy will bear full responsibility for future consequences". Izz el-Deen spokesman Abu Ubaida would not elaborate, except to say: "The enemy should read between the lines."

"If the enemy truly values the life of the captured soldier, it just has to implement the demands of the factions," he told Reuters. The groups accused Israel, mounting an offensive in Gaza, of bad faith in an Egyptian mediation effort to end the crisis. But Olmert's office said in a statement: "The government of Israel will not yield to the extortion of the Palestinian Authority and the Hamas government, which are led by murderous terrorist organisations."
Posted by: Fred || 07/03/2006 14:01 || Comments || Link || E-Mail|| [684 views] Top|| File under:
Israel Says No Negotiations on Soldier
Giving in to their demands only makes the next set of demands a certainty. The Paleos set out specifically to take hostages to exchange for prisoners. If it works this time there will be a next time, sure as... ummm.... shootin'.
Posted by: Fred || 07/03/2006 09:54 || Comments || Link || E-Mail|| [269 views] Top|| File under:
Most wanted Hamas militant appears in TV documentary
JERUSALEM - Mohammed Deif, the Hamas militant who has been number one on Israel's most-wanted list for a decade, appeared on TV early Monday in a documentary prepared by the Al-Jazeera satellite network.

Getting his biography ready for the obit?

Deif has been targeted several times in Israeli assassination attempts and has been reported seriously wounded, but the man identified as Deif by the TV network showed no effects of wounds. He kept his face hidden during the interview and as he was filmed walking next to the reporter. He was dressed in khaki pants and a checked shirt, a red and white keffiyeh Arab-style headdress covering his face. It was a rare appearance for Deif, who is usually underground avoiding the Israelis, who accuse him of responsibility for many suicide bombing attacks in Israel over the past decade.

The militant, known as a master bombmaker, called for the Arab world to push for an Israeli pullout from the West Bank. "It's our duty and role, not only us in Palestine, but every Muslim in the world has a religious duty and role to fight to liberate this land, because its Islamic territory," he said. Deif recounted the Hamas struggle against Israel, chronicling suicide bombings, attacks against Jewish settlements in Gaza before Israel's pullout last summer and arms-smuggling tunnels dug under the Gaza-Egypt border. The hourlong program included a visit to one of the tunnels, reporting that they are 300-400 meters (yards) long and take four months to dig.
Posted by: Steve || 07/03/2006 09:10 || Comments || Link || E-Mail|| [281 views] Top|| File under:
Soldier's Captors Set Tuesday Deadline for Israel
The three Palestinian militant groups that captured an Israeli soldier gave Israel until Tuesday morning to release Palestinian prisoners or "pay the consequences." The statement, which was faxed to news agencies on Monday, did not say what those consequences would be.


that's because Paleos are congenitally unable to understand the concept of "consequences"




'Cause and effect' also has been a problem ...

Cpl. Gilad Shalit, 19, was captured June 25 in a cross-border raid by militants linked to the Palestinians' ruling Hamas party, the Popular Resistance Committees and the Army of Islam. The last two groups have ties to Hamas.


Tuesday should be interesting
Posted by: Frank G || 07/03/2006 08:43 || Comments || Link || E-Mail|| [303 views] Top|| File under:
Izzadin al-Kassam threaten to attack schools, power stations
That'd be a change from just attacking anything that moves...
Israel has not ruled out the possibility of releasing Palestinian prisoners in exchange for kidnapped IDF soldier Gilad Shalit, Hamas legislator Salah al-Bardaweel said on Sunday. But Bardaweel's comments stand in stark contrast to the unequivocal comments made Sunday in the weekly cabinet meeting by Prime Minister Ehud Olmert, Chief of General Staff Lt.-Gen Dan Halutz, and head of Military Intelligence Maj.-Gen. Amos Yadlin, who all said that Israel would not release prisoners for Shalit because this would only encourage more and more kidnapping attempts.


Painful as it may be, that's the sensible course...

Meanwhile, Hamas's armed wing, Izaddin al-Kassam, on Sunday threatened to attack infrastructure facilities inside Israel, including schools, hospitals and universities. The threat, the first of its kind since Hamas won the parliamentary election last January, was issued in response to continued Israeli military strikes in the Gaza Strip. "If they continue with these attacks, we will strike at targets in Zionist territory that we have not struck until now," said the organization's spokesman.

The latest threat came as Egypt continued its efforts to resolve the crisis. It also came as sources in the Gaza Strip revealed that the Palestinian Authority's security forces had, for the first time, begun searching for Shalit in Rafah and Khan Yunis. The sources said that members of the Preventative Security Service and the General Intelligence Force had secretly deployed hundreds of their men in the streets to try to track down the whereabouts of the solider. They added that some of the security officers had been disguised as Fatah and Hamas militiamen. Yadlin, however, told the government that the Palestinian Authority security services are doing nothing to look for Shalit.


The PA might have to look for him, but I doubt greatly that Hamas does.
Posted by: Fred || 07/03/2006 00:00 || Comments || Link || E-Mail|| [289 views] Top|| File under:
Shin Bet and IDF thwarted kidnapping
In early June, first whack at the current crisis...
Shin Bet (Israel Security Agency) agents thwarted an attempt last month by two operatives from the Popular Resistance Committees (PRC) in the Gaza Strip to infiltrate Israel in a bid to kidnap IDF soldiers, it was released for publication on Sunday. On June 11, the two operatives, Ibrahim Magdov, 22, and Mahmad Azar, 20, were arrested in a joint IDF-Shin Bet operation as they tried infiltrating into Israel from Egypt. The two had crossed separately into Egypt several days earlier from the Gaza Strip.

Magdov told Shin Bet interrogators that Jamal Abu Samhadana - the former PRC chief who was killed in an IAF missile strike last month - recruited him in June to infiltrate Israel and to abduct and murder soldiers whose bodies would be used as bargaining chips to negotiate the release of Palestinians held by Israel.


I'd guess that Shalit's dead by now, based on that...

The plan, Magdov said, was to kidnap a soldier in the Tel Aviv area with the assistance of additional operatives who were supposed to join the two after infiltrating Israel from the Gaza Strip. Samhadana told Magdov to bury the soldiers in open fields outside Rishon Letzion. The slain PRC chief also ordered Magdov to assist Azar in perpetrating a shooting attack against Israelis. Azar said he was supposed to receive a rifle and ammunition from PRC operatives in the West Bank who were also supposed to escort him to the planned attack site.


From which he wasn't expected to return...

The PRC, security officials said, was behind the kidnapping last week of Cpl. Gilad Shalit, abducted during a terror strike on his IDF outpost near Kerem Shalom. The PRC was also responsible for the abduction and murder of Eliyahu Asheri, from Itamar, whose body was found on Thursday after he had been abducted last Sunday as he tried hitching a ride near the settlement of Ofra.
Posted by: Fred || 07/03/2006 00:00 || Comments || Link || E-Mail|| [278 views] Top|| File under:
Israel Steps Up Raids in Bid to Free Soldier
Israeli aircraft intensified their attacks on Palestinian targets in Gaza early on Monday, hitting the downtown offices of the Fatah political party here and sites in the northern part of the territory, a day after Israel's prime minister ordered his military to do whatever was necessary to pressure militants to free an Israeli soldier captured a week ago. The strikes appeared to be a direct response to the instructions of the Israeli prime minister, Ehud Olmert, who told subordinates at a cabinet meeting on Sunday that he intended to make the lives of Gazans ever more miserable until the captured soldier, 19-year-old Cpl. Gilad Shalit, was released. But Israel also yielded somewhat to outside pressure on Sunday by allowing a limited supply of fuel and food into Gaza.

Mr. Olmert, whose air force has already bombed Gaza's bridges, crippled its only power plant, shelled the Palestinian prime minister's office here and subjected all 1.4 million Gaza residents to night after night of sleep-depriving sonic booms, said he had ordered the military and government "to do everything in order to bring Gilad back home." There were no immediate reports of casualties in the Israeli attacks early on Monday, but Israeli soldiers killed three Palestinian gunmen near the airport on Sunday night, raising the total Palestinian death toll in the latest crisis to five.
Posted by: Fred || 07/03/2006 00:00 || Comments || Link || E-Mail|| [387 views] Top|| File under:
Olmert tells military to do everything possible to free abducted Israeli soldier
Better late than never...
Israeli Prime Minister Ehud Olmert stepped up pressure on the Palestinian government Sunday, telling his military to ''do all it can'' to free an abducted soldier and hinting Israel may arrest Hamas leaders in Gaza.


Should be rounding them up now. Should have been all along...

Olmert's threat, just hours after an Israeli airstrike blasted the Palestinian prime minister's office, signaled that the government was losing patience with diplomatic efforts to end the crisis and was planning to escalate its military offensive.


"Losing patience" means they're tired of playing games...

Israeli aircraft, gunboats and artillery have pounded the Gaza Strip since Israeli troops and tanks took up positions in southern Gaza on Wednesday in an operation aimed at pressuring Palestinians to free Cpl. Gilad Shalit. Early Monday, Israel shelled northern Gaza, slightly wounding one person in a house on the outskirts of the town of Beit Hanoun, Palestinians said. The military said artillery was firing at the area.


I initially couldn't understand why they're not piling up Paleocasualties, but once I thought about it, the usual sequence is for Israel to respond to an atrocity and then as soon as there's blood on the floor the original reason for the thump is forgotten by the World Community™. I'm guessing that if it comes to blood on the floor it'll be quick and hopefully in large quantities.

Israel has been massing forces across from Beit Hanoun. Olmert called off a planned invasion late last week, but there were signs that the military is ready to roll again. The Hamas-affiliated militants holding Shalit have offered to give Israel information about him in exchange for the release of hundreds of prisoners in Israeli jails, a deal Israel has rejected.


Since that was the bad guyz' original objective...

''These are difficult days for Israel, but we have no intention of giving in to any form of blackmailing,'' Olmert said Sunday. ''Everyone understands that giving in to terror today means an invitation to the next act of terrorism, and we will not act that way.'' Meanwhile, Israel reopened a cargo crossing into Gaza to allow food and fuel shipments into the territory. Egypt has been working to broker a compromise to free the soldier and end the standoff, but negotiations were complicated by confusion over who is in charge of Shalit's fate.


Hamas has him. Hamas has to cough him up.

Prime Minister Ismail Haniyeh's Hamas-led government said it has no contact with the kidnappers.
The militants holding Shalit are presumed to answer to Hamas' leader, Khaled Mashaal, who lives in Syria. But Hamas' foreign leadership denied having any authority over the matter.


At which point their lips fell off, too...

''We have no contact with those holding the prisoner,'' said Osama Hamdan, a top leader of the Islamic militant group who is based in Lebanon.
Posted by: Fred || 07/03/2006 00:00 || Comments || Link || E-Mail|| [317 views] Top|| File under:
Al-Qassam brigades raid Israeli settlements, bomb Israeli military vehicles
(KUNA) -- Izzidine Al-Qassam brigades the military wing of the Hamas movement announced its responsibility for bombing two Israeli military vehicles near Gaza's International Airport south east of Rafah, south of the Gaza Strip. The brigades said in a separate statement issued today that they planted a bomb 100 kilometers [sic!] inside the airport which exploded when an Israeli military vehicle passed. Another group of its fighters launched a Yaseen missile at another Israeli military vehicle stationed in the airport area in Rafah.

Al-Qassam brigades also announced its responsibility for raiding the Israeli Nahal Oz settlement with a Qassam missile. The brigades said in its statement today that a group of its fighters were able to raid the Nahal Oz settlement with a locally made Qassam missile.

Meanwhile, Al-Aqsa brigades, the military wing of the Fatah movement claimed responsibility today for launching an Aqsa-3 missile at a military Israeli location at Gaza's International Airport. The brigades promised in its statement to continue its fight in all the Palestinian occupied lands.
Posted by: Fred || 07/03/2006 00:00 || Comments || Link || E-Mail|| [277 views] Top|| File under:
Palestinian arrested in Nablus
(KUNA) -- A Palestinian was arrested by Israeli forces on Sunday after they besieged the local hospital in Nablus, witnesses said. The witnesses told KUNA that military vehicles stormed the city through the western entrance and surrounded the hospital, before forcing themselves in and arresting Ahmad Sanqara, who had been wounded last week in confrontations with the Israeli Army in Balata refugee camp. Sanqara's brother, Alaa, is an activist with Al-Aqsa Brigades and is wanted by Israeli security forces. Furthermore, the witnesses said a Palestinian had been shot in the stomach during the attack, adding that his condition was critical.

This operation comes only 12 hours after the 20-hour Israeli Army operation in the city, which claimed the life of one activist with the Al-Aqsa Brigades and the arrest of another. In Ramallah, Israeli forces stormed the headquarters of Hamas' Minbar Al-Islah (forum of reform) magazine, where they conducted a search and confiscated computers, files, and documents.
Posted by: Fred || 07/03/2006 00:00 || Comments || Link || E-Mail|| [295 views] Top|| File under:
Southeast Asia
Bashir Says Holy Warriors Should Go To Israel
Jakarta, 3 July (AKI) - Indonesian Muslim cleric Abu Bakar Bashir, considered the spiritual leader of the al-Qaeda linked militant group Jemaah Islamiyah (JI), has called on Indonesia to send holy warriors to fight in Israel in response to the recent airstrikes by the Israeli forces on the Palestinian territories. The Associated Press reported that Bashir called Israel the "enemy of Allah" and said that is why Indonesia "should send holy warriors there." He was addresssing hundreds of members of the Muslim-based Crescent Star Party in the Indonesian capital Jakarta.

Bashir was released on 14 June after completing 26 months of his 30-month sentence for conspiracy in the 2002 Bali bombings which killed 202 people. His release from prison raised concerns that he would incite people yet again with his speeches at rallies and mosques.

The United States and the United Nations have listed JI as a terrorist organisation and both Malaysia and Singapore have already banned the organisation. Despite JI's connection with such violence, in Indonesia the group hasn't been banned or branded a terrorist organisation. The main aim of JI is to create an Islamic Caliphate in South-East Asia.

As a sub-set of the worldwide Islamic Caliphate

On Sunday, thousands of people from a Muslim group known as the Islamist Prosperous Justice Party (PKS), were reported to have gathered in front of the US embassy in Jakarta to denounce the military offensive by Israel and to show support for the Palestinian people. The protestors also shouted anti-American slogans and accused Israel of human rights violations. They condemned Israel's military operation in Gaza and demanded the release of Palestinian officials who had been arrested. Reports say the demonstration was peaceful and the rally also continued to the offices of UN mission in the city.
Posted by: Steve || 07/03/2006 08:48 || Comments || Link || E-Mail|| [423 views] Top|| File under:
A Terror Strike, Choreographed on a Computer
The bombs should be small and placed in day packs, making them harder to detect. The bombers should dress like tourists. They should not bother targeting hotels because security is too tight. Instead they should consider restaurants, discos and theaters.

A thorough survey should be done in advance by the bombers themselves. That way, they are more familiar with the sites, and no one is left behind to be hunted later by the police.

"There is no escape plan because the perpetrators will become martyrs," the planning document states. "They will go to the targets and not return."

That is part of the playbook for a suicide bombing, including even a minute-by-minute choreography of the bombers' final hours. The Indonesian police uncovered the document from the computer of one of the planners of an attack last October in Bali, which killed 20 people when three men walked into separate restaurants and blew themselves up.

Continued on Page 49
Posted by: tipper || 07/03/2006 06:33 || Comments || Link || E-Mail|| [409 views] Top|| File under:
Philippine Separatists Accuse Govt Forces of Violating Truce
"And we wudn't doin' nuffin'!"

The Moro Islamic Liberation Front (MILF) yesterday accused government troops of violating a three-year truce by shelling guerrilla positions in the southern island of Mindanao on Friday. Tension remained high yesterday in Shariff Aguak town in Maguindanao province, scene of bloody fighting between MILF fighters and paramilitary forces, which sent more than a thousand villagers fleeing their homes.

MILF spokesman Eid Kabalu said their fighters were bracing for new attacks by armed followers of Andal Ampatuan, a local warlord and governnor of Maguindanao. "Tension is very high and MILF forces are bracing for possible attacks by militias working for Ampatuan," he said. The politician escaped a roadside bomb attack last week in Shariff Aguak, but five people, one of them his relative, was killed and 14 others injured in what authorities claimed was the handiwork of the MILF, the country's largest Muslim rebel group which is currently negotiating peace with Manila.

The fighting has been raging for days, Kabalu said, adding, government soldiers have fired at least 20 rounds of howitzer canons near a major rebel base late Friday afternoon. Kabalu said the MILF filed a protest with the joint cease-fire committees and that the Malaysian-led international truce observers were investigating the attack. The military said the clashes began Wednesday when police tried to arrest two MILF commanders who were tagged as brains behind the bombing in Shariff Aguak. The military said rebels fired rockets on an army post, manned by soldiers and militias, in the village of Koloy, sparking a firefight that spread to four other villages.

Kabalu said dozens of militias were killed and wounded in the fighting since Wednesday and that one rebel was also slain and ten others injured. He said that rebels overran a military outpost used by militias to attack MILF forces in Shariff Aguak. The military said only six militias were reported wounded.
Posted by: Fred || 07/03/2006 00:00 || Comments || Link || E-Mail|| [484 views] Top|| File under:
Syria-Lebanon-Iran
Iran given till July 12. And this time we mean it!
Western diplomats have set Iran an informal deadline to suspend uranium enrichment and agree to talks on its nuclear programme, or face the threat of United Nations sanctions.

The diplomats said Iran had until July 12 to agree to a package of economic and other incentives if it gives up uranium enrichment.

The envoys also claimed Russia and China were closer to supporting the West on UN Security Council action if Tehran refuses the incentives package.

Iranian negotiators will meet European Union officials in Brussels on Wednesday to discuss the deal.

Javier Solana, the EU foreign policy chief, will urge Ali Larijani, Iran's nuclear negotiator, to commit his country to suspending enrichment and starting negotiations on the package, the diplomats said.
Posted by: Nimble Spemble || 07/03/2006 17:50 || Comments || Link || E-Mail|| [279 views] Top|| File under:
Iran Nuclear: Enrichment Suspension Off Agenda, Top Official Says
Tehran, 3 July (AKI) - A senior Iranian official said on Monday that Iran has no intention to suspend its uranium enrichment programme as demanded by six world powers, Iran's students news agency ISNA reported. Ali Hosseinitash issued the statement just two days before a meeting scheduled in Brussels between Iran's chief nuclear negotiator Ali Larijani and European Union foreign policy chief Javier Solana to discuss a package of incentives proposed by the five permanent members of the UN Security Council - the US, China, Russia, Britain and France - plus Germany. Iran has so far always refused to halt uranium enrichment activities within its atomic programme, which the international community fears is aimed at building nuclear weapons.

"Suspension is definitely not on Iran's agenda," said Hosseinitash, chief of strategic affairs at Iran's Supreme National Security Council. "Iran does not see the issue of suspension as the core idea in solving the case."

They keep saying no, but the UN keeps hoping

The Group of Eight industrialised nations (G8) told Iran last week they wanted a response by Wednesday to the offer, the details of which haven't been made public. Iranian president Mahmoud Ahmadinejad had said Iran would reply by 22 August. "We do not intend to answer (at the 5 July meeting) and our counterparts do not expect an answer either," the Iranian official also said.
Posted by: Steve || 07/03/2006 16:17 || Comments || Link || E-Mail|| [278 views] Top|| File under:
Moderator note: the use of ellipses and snips
Quick clarification on the use of ellipses and [snip]'s in a posted article, since the question came up yesterday.

We will routinely remove ellipses, [snip]'s, etc to save space and loading time. We assume that all news articles are being edited, and in fact encourage you to do so to remove all the extra verbage that is duplicative or something we already know. That's one of the reasons why we need the link to the original story, so as to ensure that anyone who wants to check the source can do so.

We're getting upwards of 100 posts per day now, and even with the current structure of five main pages, load times (particularly at peak usage) can bog the Burg down. The moderators try to edit posts (as much as we have time to do) to cut excess stuff out, and snipping the ellipses, etc. is a part of that.

If you think that a particular snip or ellipse needs to be there to ensure that the article won't be mis-understood or to avoid a potential claim of selective editing, indicate that and we'll leave it alone.

Thanks, AoS.
Posted by: Steve White || 07/03/2006 00:00 || Comments || Link || E-Mail|| [563 views] Top|| File under:
Who's in the News
107
[untagged]
Bookmark
E-Mail Me
The Classics
The O Club
Rantburg Store
The Bloids
The Never-ending Story
Thugburg
Gulf War I
The Way We Were
Bio
Merry-Go-Blog
Hair Through the Ages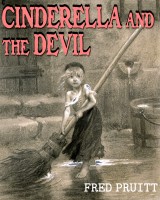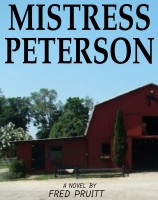 On Sale now!


A multi-volume chronology and reference guide set detailing three years of the Mexican Drug War between 2010 and 2012.

Rantburg.com and borderlandbeat.com correspondent and author Chris Covert presents his first non-fiction work detailing the drug and gang related violence in Mexico.

Chris gives us Mexican press dispatches of drug and gang war violence over three years, presented in a multi volume set intended to chronicle the death, violence and mayhem which has dominated Mexico for six years.
Click here for more information


Meet the Mods
In no particular order...


Steve White
Seafarious
Pappy
lotp
Scooter McGruder
john frum
tu3031
badanov
sherry
ryuge
GolfBravoUSMC
Bright Pebbles
trailing wife
Gloria
Fred
Besoeker
Glenmore
Frank G
3dc
Skidmark
Alaska Paul



Better than the average link...



Rantburg was assembled from recycled algorithms in the United States of America. No trees were destroyed in the production of this weblog. We did hurt some, though. Sorry.
18.232.38.214