-Lurid Crime Tales-
Brothel was cover for illegal late-night bar
A former Napier brothel owner has been fined $1000 for liquor offences involving clients drinking instead of having sex.

Former Fallen Angels massage parlour owner Vaughan Peter Bowkett was fined $1000 in Napier District Court yesterday for 10 liquor law breaches. Bowkett, who has left the brothel industry, apologised to police and the court. Judge Tony Adeane fined him $1000 "across the board" for the law breach, along with $130 court costs.

The former brothel manager ended up in court after police found the massage parlour's clients drinking instead of having sex. Police said the Napier premises had become a late-night drinking spot.

Police prosecutor Graeme Webster said Bowkett knew about the breaches but continued to abuse the rules, stopping only when police served a search warrant.

Bowkett told the court he accepted his actions were wrong but the alcohol sales had represented less than 20 per cent of the business's turnover.

Police took the premises to the Liquor Licensing Authority in November, concerned that its 24-hour licence was being abused and that the bar was becoming its primary service. The brothel was caught operating as a bar after 3am several times when other Napier bars were shut. When the parlour's licence came up for renewal, police agreed only to a liquor licence till 3am.

Defying the new licence rules, the brothel continued to operate under the terms of the previous licence. Police again found clients drinking in the bar at 4am, prompting the liquor and manager's licence to be taken away.

Outside court yesterday, Bowkett said the issue had come down to a matter of principal and a "grey area" in liquor laws. Girls were always working at the brothel during its opening hours and when the bar was open, he said. "As long as we had girls working we could run the bar – the grey area was the bar was run as a secondary business to the primary business.

"It was not for monetary gain."

It had been the police and court's decision that the bar was a primary business over the massage parlour, he said. "You are looking at no difference to pokie machines running in a bar.

"It was the police and court's opinion."

Napier had a market for massage parlours with six businesses running but he had decided to now get out of the business. "It's like anything – it is dictated by the market. It is certainly a lot cleaner (brothels in regions). You are not getting drug use and gang influences."
Posted by: Anonymoose || 07/07/2006 00:00 || Comments || Link || E-Mail|| [243 views] Top|| File under:
Happy Tanabata, everybody!
Tanabata (meaning "Seven Evenings") is a Japanese star festival, derived from Obon traditions and the Chinese star festival, Qi Xi. The festival is usually held on July 7 or August 7, and celebrates the meeting of Orihime (Vega) and Hikoboshi (Altair). The Milky Way, a river made from stars that crosses the sky, separated these two lovers, and they were allowed to meet only once a year. This special day is the seventh day of the seventh lunar month of the lunisolar calendar.
Posted by: Mike || 07/07/2006 08:43 || Comments || Link || E-Mail|| [235 views] Top|| File under:
Britain
Battle to break land speed record
Two jet-powered cars are to go head to head in Gloucestershire in a bid to break the British land speed record. The current record is held by Colin Fallows, 54, from Northampton, in his Gnat jet powered dragster - Vampire - which reached 300.3mph in 2000. At RAF Fairford on Friday, he will attempt to break his record, but will face competition.

(insert big radio voice) "Friday, Friday, Friday! At Fairford Dragway, a Jet-Powered Monster Car showdown! Vampire vs Split Second! Feel six thousand pounds of thrust shake the ground as they break three hundred miles per hour! Be There!"

Split Second, driven by Mark Newby, 48, from Oxford, is powered by a Rolls-Royce Viper engine. The engine comes from a commercial jet, putting out more than 6,000lb of thrust. The record attempt is being organised by Primetime Land Speed Engineering.

Team manager Malcolm Pittwood said: "We have been allowed to use one of, if not the, longest runways in the UK. "The signs are good that the cars will both break 300mph and we will achieve a new top speed." There will also be an attempt at Fairford, to break the 138mph record for an electric car.
Posted by: Steve || 07/07/2006 09:11 || Comments || Link || E-Mail|| [273 views] Top|| File under:
Home Front: Politix
Drudge: Dem Compares Schwarzenegger To Kim Jong-Il
Fri Jul 07 2006 12:28:00 ET

Will missiles soon be flying in the California governor's race?

Bob Mulholland, senior advisor to Democratic nominee Phil Angelides, aims for controversy this morning, saying: "With North Korea leader Kim Jong-Il back in the news, it reminds me that he and Schwarzenegger have something in common. Both have their shoes specifically made to add a couple inches of lift. What we don't know is does Kim Jong-Il have his shoes made by Schwarzenegger's shoemaker in Italy."

Hillary is hosting a fundraiser for Angelides today in San Francisco.

In 2003, Mulholland warned Arnold Schwarzenegger that "real bullets" will be coming his way during his campaign to be governor.

"Schwarzenegger is going to find out, that unlike a Hollywood movie set, the bullets coming at him in this campaign are going to be real bullets and he is going to have to respond to them," warned Mulholland.
Posted by: Fred || 07/07/2006 16:24 || Comments || Link || E-Mail|| [423 views] Top|| File under:
N.J. Gov., Lawmakers Reach Deal on Budget
New Jersey's governor and lawmakers reached a deal Thursday on a new state budget, six days into a state government shutdown that shuttered casinos and threw more than 80,000 people out of work. Gov. Jon Corzine said the shutdown could end by late Friday or early Saturday if budget bills pass the Senate and Assembly. The legislation will be considered Friday by committees in both houses, allowing final budget votes as soon as late Friday.

The governor cautioned that the budget accord was not cause for celebration, because too many residents' lives were disrupted. "We have much more to do in the coming months and years to fix our state's public finances," he said. The deal will increase the state sales tax from 6 percent to 7 percent and use half the $1.1 billion that it will raise to help lower property taxes, which are among the highest in the nation. It allows the possibility that, in future years, the entire increase will go to property tax relief.
Posted by: Fred || 07/07/2006 00:00 || Comments || Link || E-Mail|| [251 views] Top|| File under:
Poll shows re-election chances strong for Schwarzenegger
Gov. Arnold Schwarzenegger, winning back voters with a series of moves including helping gain agreement on a $131 billion budget with increased money for education, is in strong position to win re-election in November, a poll released today shows. Schwarzenegger is favored over his Democratic challenger, state Treasurer Phil Angelides, by 44 percent to 37 percent among state voters in the poll by the Survey and Policy Research Institute at San Jose State University. Fourteen percent of those surveyed are undecided.

The governor's job approval rating has jumped to 49 percent among voters surveyed compared with 41 percent who disapprove of his performance -- the best results he has seen since March 2005. Schwarzenegger, apparently listening to the voters who soundly rejected his partisan agenda in the November 2005 special election, has gained with several key groups of voters, including women and independents. The governor hurt himself with voters by lambasting teachers, nurses, firefighters and other labor groups as "special interests'' before the November election, but today's survey showed he has improved his job approval rating among voters from union households from 27 percent approval in January to 43 percent now. "The governor has improved his standing among the moderates and independents who provide the swing votes in California elections," said Melinda Jackson, assistant professor of political science at San Jose State and academic director of the survey. "The Democrats and liberals still don't like him, but he has firmed up and expanded his base. If he maintains this course, he doesn't leave Angelides much room to grow."
Posted by: Fred || 07/07/2006 00:00 || Comments || Link || E-Mail|| [244 views] Top|| File under:
Kinky Friedman outraises top Democrats
In a measure of how far Texas Democrats have fallen, singer Kinky Friedman has raised three times as much campaign money in his independent bid for governor as the two top Democratic candidates combined. Former U.S. Rep. Chris Bell raised $355,000 in the last six months, and one-time state Supreme Court Justice Bob Gammage collected $67,000, according to campaign finance reports filed Tuesday with the state.

By comparison, Mr. Friedman, the mystery novelist and singer-songwriter who's running his first race for statewide office, reported raising $1.5 million between July and December. "It speaks volumes how lost the Democratic Party has become in this state and how dispirited Democrats have become," said Mr. Friedman's campaign manager, Dean Barkley.

Democrats, who dominated Texas politics over a decade ago, hold no statewide elected office and have struggled to field strong candidates in this year's elections. The polls and big-money contributors are favoring Republican Gov. Rick Perry, who is seeking re-election. Tuesday's finance reports indicate that Mr. Perry continues to build a fundraising advantage, collecting $4.6 million during the latest period.
Posted by: Fred || 07/07/2006 00:00 || Comments || Link || E-Mail|| [237 views] Top|| File under:
Former governor asks judge to block Georgia's voter ID law
Invoking the South's long history of Jim Crow-era laws designed to keep blacks from the polls, former Georgia Gov. Roy Barnes on Thursday asked a judge to issue a temporary restraining order to block enforcement of the state's new voter ID law. Barnes said the law - which mandates that voters present a government-issued photo identification - violated Georgia's constitution, which guarantees the right to vote.

But lawyers defending the law argued that to put on the brakes on at the "11th hour" would be disruptive. Free voter IDs are already being issued in Georgia and will be required of all those who vote in person in the July 18 primary, now less than two weeks away. "A restraining order at this point would throw a monkey wrench in the whole procedural apple cart that has already left the station," said lawyer Marc Cohen, arguing on behalf of the state.

Cohen said the two plaintiffs challenging the law did not have legitimate standing because each had, or could easily obtain, the ID needed to vote. Rosalind Lake still had an old student ID card from Florida International University. Photo IDs issued by other states are an acceptable form of ID under Georgia's law. Barnes said Lake did not believe the ID was still valid. The other plaintiff, Matthew Hess, had a driver's license but said it had been stolen. Cohen argued that Hess could easily obtain a new license, vote by absentee ballot or get a Georgia voter ID card. "Neither of their clients is going to be denied the opportunity to cast a ballot," Cohen said.
Posted by: Fred || 07/07/2006 00:00 || Comments || Link || E-Mail|| [265 views] Top|| File under:
India-Pakistan
Girl throws acid at lover
Today's "man bites dog" story...

A girl threw acid on her lover's face after he refused to marry her in the precincts of the Sadiqabad Police Station. Sources said that Ramzan, a 28-year-old taxi driver, informed the police that Chand Bibi wanted to marry him and after his refusal she threw acid on his face. Police said that 70 percent of the victim's body was burnt. Ramazan was admitted to the Wah Cantt Hospital and is in critical condition. Police has registered a case and started a search operation.
Posted by: Fred || 07/07/2006 21:23 || Comments || Link || E-Mail|| [239 views] Top|| File under:
Clerics say no to changes in Hudood laws, demand new CII
Clerics representing various schools of thought on Thursday pledged not to allow changes to Hudood laws and demanded that the Council of Islamic Ideology (CII) be reconstituted.


"Yeah! Put us in charge of it!"

The pledge was made at the Ulema-Mashaikh Convention held here under the aegis of Majlis-e-Tahafuz-e-Hudood-e-Islami. A joint communiqué, which was read by MMA MNA Maulana Abdul Malik after the convention, said that the ulema at the convention pledged not to allow anyone to amend Islamic laws, including the Hudood Ordinance.


"Nope. Y'ain't changin' a single comma!"

It said all punishments mentioned in the Hudood Ordinance had been mentioned in the Quran, but some NGOs with the support of the government were criticising it. Such statements were "blasphemous" and the government should take action against the responsible people, said the joint declaration. "The present Council of Islamic Ideology is a controversial institution and it should be dissolved and a new council should be constituted consisting of renowned Muslim scholars belonging to all schools of thought," it said. "The newly-appointed chief justice of the Federal Shariat Court (FST) is a controversial personality because his perspective of Islamic laws is based on Western ideas." The joint communiqué demanded that a more conventional scholar be appointed the FST chief justice.
Posted by: Fred || 07/07/2006 00:00 || Comments || Link || E-Mail|| [254 views] Top|| File under:
Iraq
Talk show host to record Marine's song about killing Iraqis
RALEIGH, N.C. — A radio talk show host will record and release a song a Marine corporal wrote about killing members of an Iraqi family, a spokesman for the show said Wednesday.

The song's author, Cpl. Joshua Belile, will not sing in the studio recording of "Hadji Girl," but he may receive royalties if "The Mike Church Show" charges for downloads. Church, the conservative host, will sing and release the song on the air next week, executive producer James Parker said.

"We originally wanted Josh to sing the song, but the Marines are kind of gagging him on it," Parker said.

There was no answer early Thursday at the extension for spokeswoman Maj. Shawn Haney of the 2nd Marine Aircraft Wing, and Belile did not return messages. Belile has said he wants the song publicly released on Church's program.

"Hadji Girl" first surfaced in a four-minute video circulated on the Internet. In the clip, Belile sings about a Marine who falls in love with an Iraqi woman and is then attacked by members of her family. The Marine, in turn, kills the family members.

The song prompted an outcry from the Council on American-Islamic Relations, which brought the video to the Pentagon's attention. Spokesman Ibrahim Hooper said the song was insensitive and glamorized the killing of Iraqi civilians.

Marine Corps officials said last week that Belile did not violate military law with the song.

"It's unfortunate that anyone would try and exploit this situation for personal gain," Hooper said Wednesday. "We had hoped the song had been put to rest by the military's decision."

Belile has said his song was a joke and not connected to any wrongdoing.

Alan Grossman, co-owner of Spencer-based Hits Music Studios, which will produce the song, said the song is clearly a joke.

"It's harmless. It's a spoof," Grossman said. "There's a difference between a stupid little ditty and someone out in the desert killing people for no reason."

"The Mike Church Show" is broadcast on Sirius Satellite Radio.

The debate over the song comes as details emerged of a former Army private accused in the horrific rape and killing of a young Iraqi woman and the execution-style slaying of her family.
Posted by: Sherry || 07/07/2006 15:56 || Comments || Link || E-Mail|| [242 views] Top|| File under:
Who's in the News
92
[untagged]
Bookmark
E-Mail Me
The Classics
The O Club
Rantburg Store
The Bloids
The Never-ending Story
Thugburg
Gulf War I
The Way We Were
Bio
Merry-Go-Blog
Hair Through the Ages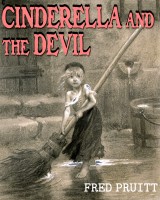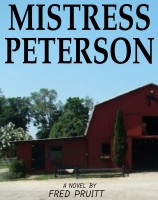 On Sale now!


A multi-volume chronology and reference guide set detailing three years of the Mexican Drug War between 2010 and 2012.

Rantburg.com and borderlandbeat.com correspondent and author Chris Covert presents his first non-fiction work detailing the drug and gang related violence in Mexico.

Chris gives us Mexican press dispatches of drug and gang war violence over three years, presented in a multi volume set intended to chronicle the death, violence and mayhem which has dominated Mexico for six years.
Click here for more information


Meet the Mods
In no particular order...


Steve White
Seafarious
Pappy
lotp
Scooter McGruder
john frum
tu3031
badanov
sherry
ryuge
GolfBravoUSMC
Bright Pebbles
trailing wife
Gloria
Fred
Besoeker
Glenmore
Frank G
3dc
Skidmark
Alaska Paul



Better than the average link...



Rantburg was assembled from recycled algorithms in the United States of America. No trees were destroyed in the production of this weblog. We did hurt some, though. Sorry.
34.204.187.106