Afghanistan
Dozen Talibs Titzup
(KUNA) -- At least a dozen Taliban fighters have been killed while seven coalition and two Afghan soldiers suffered injuries in clashes in southern Afghanistan, military officials said on Saturday. The fighting took place in Kandahar and Zabul provinces, both hotbed for insurgency and strongholds of the ousted Taliban militia. Coaltion forces' spokesperson in Kandahar Captain Julie Roberge said five Taliban insurgents were killed in a clash in the Shajoy district of Zabul province. During the clash, five coalition soldiers suffered injuries, said the spokesperson. In another clash in the Panjwai district of the neighbouring Kandahar, she said five more armed fighters were gunned down by their forces.

In the exchange of fire, two coalition and two Afghan army soldiers sustained injuries. Confirming the overnight fighting in the area, police chief of Zabul province said two more Taliban were killed by their forces in the same district. But the student militia rejected the claims made by Afghan and coalition forces. Purported spokesman Yousuf Ahmadi said none of their fighters was killed. Instead, he said they had inflicted heavy losses on coalition in Shajoy. The southern provinces are scene to sporadic clashes between Taliban and coalition and Afghan forces since the fall of summer this year. A day earlier, Taliban had claimed they were in control of two districts of the neighbouring Helmand province. However, their claim was rejected by the provincial officials as well as the Interior Ministry in Kabul. Both Taliban and Afghan forces lodge claims regarding inflicting casualties on their opponents in fighting and clashes in the troubled parts of Afghanistan.


"Yeah, sure. We killed 'em all. There's none left. We're in control of the place, y'know?"
Posted by: Fred || 07/09/2006 00:00 || Comments || Link || E-Mail|| [3298 views] Top|| File under:
Arabia
Seven held on security charges escape Saudi jail
Six Saudis and a Yemeni held in Saudi Arabia on security charges have escaped a detention centre in the capital Riyadh. "Seven detainees at Malaz prison in Riyadh, held in connection with security cases, were able to leave the detention centre," SPA quoted an Interior Ministry statement as saying. It did not say when or how they had escaped. "They were in Malaz prison and under investigation. Somehow they left the prison, they ran away," an Interior Ministry spokesman told Reuters.


"We dunno how they got out. We looked around us and — thffft! — they wuz gone!"

He said the men were not on any lists of suspected militants wanted by authorities and had not taken part in militant attacks or clashes with police. A government security adviser said the men had no proven links to Al Qaeda militants, who are normally held at a high security prison outside Riyadh. "Since they violated regulations, their cases will be withdrawn from the investigating committee and public prosecution and their trial procedures will be halted," the Interior Ministry statement said. "If they do not return to the detention centre, they will not be eligible for the amnesty granted by the king and will become wanted by security forces," it added.


He'll have to issue another amnesty to cover them...
Posted by: Fred || 07/09/2006 00:00 || Comments || Link || E-Mail|| [264 views] Top|| File under:
19 Al Qaida suspects acquited for lack of evidence
A Yemeni court acquitted 19 men charged with plotting to blow up a hotel frequented by Americans, ruling on Saturday that there were not enough proofs to sentence the alleged al-Qaida members. The defendants, 14 from Yemen and five from neighboring Saudi Arabia, were accused of having formed a gang to assassinate American and Westerners in Yemen, and of having joined the Jihad, or holy war, against the US-led coalition in Iraq.


But there's not enough evidence to convict them of that, either, even if it's a crime...
Posted by: Fred || 07/09/2006 00:00 || Comments || Link || E-Mail|| [285 views] Top|| File under:
Britain
UK plotter linked to Tel Aviv blasts
THE suspected ringleader of the July 7 attacks in London last year was linked to two other British suicide bombers, one of whom blew himself up outside an Israeli bar in 2003, The Sunday Times has reported. The newspaper quoted Kursheed Fiaz, a businessman who runs an information technology company in Manchester, northwest England, as saying he had four or five meetings with Mohammed Sidique Khan from 2001. He said Khan was initially accompanied by Omar Khan Sharif and later by Asif Mohammed Hanif and the men wanted to indoctrinate young Muslims and take them to Pakistan, Syria and Afghanistan for training. Hanif, 21, blew himself up and killed three other people at a busy seafront pub in Tel Aviv in 2003. The body of Sharif, 27, was later found in the sea. He is believed to have fled after failing to set off his own device.


Whereupon Hamas bumped him off. Failure wasn't an option.

Fiaz's account features in a BBC television programme "Britain's First Suicide Bombers" to be broacast on Tuesday, according to The Sunday Times, which said he had not been interviewed by police. In the programme, Fiaz, 46, is said to recount how Khan came to his office seeking to spread "Dawa", a form of evangelical preaching of Islam. Khan, who had secured a position as a primary school teaching assistant in his home town of Leeds, northern England, reportedly asked whether any of Fiaz's staff wanted to learn about Islam. "We need to teach them certain things," Khan is alleged to have said, without elaborating.


"What sort of things?"
"Certain things."

Fiaz reportedly told the programme that his nephews and some other young men who took up the offer became suspicious when Khan and his friends talked about taking them abroad "to enhance the training".


"Really, you gotta see Pakistan. It's an Islamic wonderland!"
"They got training camps there?"
"No, no! Certainly not!"

"We got the impression they were looking for some gullible people. Youngsters... that would fall for whatever they were trying to preach or practise," he was quoted as saying.


"So, tell me: You got anybody stupid working here?"

The Sunday Times said Fiaz's account raises questions not only about the links between the three men, who all left video messages justifying their actions, but whether Khan was a co-conspirator in the Tel Aviv bombing.


Ummm... Lemme think. Yes.

It cited confirmation from Israeli police that he visited the country briefly two months before the attack. Fiaz said he did not contact police after the Tel Aviv bombings because both Sharif and Hanif were dead while he did not link Khan to them until after the July 7 attacks.
Posted by: tipper || 07/09/2006 00:00 || Comments || Link || E-Mail|| [268 views] Top|| File under:
Great White North
Canadian linked to New York terrorism plot
A terrorist plot against New York involved at least one Canadian currently held in custody overseas, an FBI source knowledgeable about the investigation said Friday. The suspect is one of eight people — three of them in custody — who investigators allege were planning suicide attacks on heavily used commuter tunnels leading to southern Manhattan. Now it seems that the man pegged as ringleader of the alleged plot attended Concordia University in Montreal for several years in the mid-1990s, says a source familiar with the case.

Authorities had been monitoring the group for more than a year on websites popular with Islamic extremists and feared they would attack within months. A report about the alleged plot, and arrests that occurred in Beirut in April, were published Friday in a New York tabloid, which prompted officials to reveal that they headed off a possible strike on tunnels from New York to New Jersey. "Plotting for this attack had matured to a point where it appeared that the individuals were about to move forward," Federal Bureau of Investigation assistant director Mark Mershon told a news conference. "They were about to go to a phase where they would attempt to surveil targets, establish a regimen of attack and acquire the resources necessary to effectuate the attacks. At that point, it's entirely appropriate to take it down."

It was not clear Friday where the Canadian suspect now being held in an undisclosed foreign country fit into the picture. The alleged leader of the plot, Lebanese native Assem Hammoud, may have lived in Montreal at one point. In footage aired by CBC, his mother said he had visited there with a Canadian girlfriend. And sources told CTV that a Montreal man suspected of involvement in the plan was detained in Lebanon on April 6 and interrogated by the FBI. One counterterrorism expert who had been briefed on the plan, and who spoke on the condition of anonymity because he is not authorized to talk to the news media, told the New York Times: "These are bad guys in Canada and a bad guy in Lebanon talking, but it never advanced beyond that."
Continued on Page 49
Posted by: Fred || 07/09/2006 00:00 || Comments || Link || E-Mail|| [422 views] Top|| File under:
Canada 17: More arrests may be in the pipeline
In the days after the arrest of 17 terrorism suspects and allegations that security services thwarted an attack on Canadian soil, a senior RCMP official told reporters: "We're not done yet."

Sources have told the Toronto Star that during the terrorism probe, underway for almost two years, a group much larger than that of the 17 men and youths was being monitored. But defence lawyers have argued that they believe the police net was already cast too wide with the June 2 arrests of five youths and 12 adults, part of what police say is a "home-grown" terrorism cell.

The question remains: Are more arrests connected to this group expected, and do police believe there's a strong likelihood of other alleged terrorist plots? "It's certainly not done," RCMP Assistant Commissioner Mike McDonell said when asked if others will be taken into custody.
Continued on Page 49
Posted by: Fred || 07/09/2006 00:00 || Comments || Link || E-Mail|| [325 views] Top|| File under:
Home Front: WoT
NYC Plot: 'Real Deal' Or 'Bravado'?
See BS jumps in to pooh-pooh any danger...
Despite the FBI's announcement that it disrupted a terror plot against New York City-area commuter trains Friday, CBS News correspondent Jim Stewart has learned that the plans were mere "jihadist bravado," according to one senior official. Authorities said the plot by foreign terrorists to attack the train tunnels beneath the Hudson River used by thousands of New York commuters every day, had eight principal players, three in custody, including the mastermind, 31-year-old Lebanese national Assem Hammoud, the only one of the suspects currently charged in his home country. However, the senior official tells Stewart that the men arrested are "far less threatening and dangerous than the Canadian cell," and unlike the Torrance, Calif., cell, which had begun conducting holdups to further their terrorist plans, these individuals had done nothing but talk over the Internet.

The FBI disagreed. "This is a plot that involved martyrdom and explosives and certain of the tubes that connect Jersey and lower Manhattan," FBI Assistant Director Mark J. Mershon said during a news conference. He called the plot the "real deal."

"We believe we intercepted this group early in their plotting and, in fact, the plan has largely been disrupted," Mershon said. Initial reports said the terrorists wanted to attack the Holland Tunnel. But Mershon said the group specifically mentioned only the PATH train tunnels between New York and New Jersey.
Continued on Page 49
Posted by: Fred || 07/09/2006 00:00 || Comments || Link || E-Mail|| [297 views] Top|| File under:
The new 'Prince' of terrorism
HE was told not to grow a beard, wear Islamic clothing or show any sign of religious devotion. During his recruitment as a soldier in the global jihad, Assem Hammoud was told to act like a typical young, secular Lebanese man and warned not to attract attention, a senior Lebanese security official said. Hammoud was an ideal recruit because he did not have any apparent ties to militants. "He had no criminal history, and no history of involvement with militant groups," said the official, who spoke on the condition of anonymity. "He was living a normal life, far from any suspicion."

Hammoud, 31, was allegedly the mastermind behind a suicide bombing plot to blow up railway tunnels under the Hudson River in New York. The plan was foiled in April, after months of investigation, with Hammoud's arrest in Beirut. The planned attack, details of which were released yesterday by New York officials, was intended to flood the subway and kill commuters.

Hammoud became involved with militant Islamic websites in 2003, soon after the US invaded Iraq. "He was angry with what America was doing in Iraq, and he began spending time on these Islamic sites and chat rooms," said the official, who was familiar with Hammoud's interrogations. "He became more and more deeply involved. He sank into this extremist environment."
Continued on Page 49
Posted by: Fred || 07/09/2006 00:00 || Comments || Link || E-Mail|| [307 views] Top|| File under:
Jordanian sentenced in US for lying to FBI
A Jordanian man who aroused suspicion by visiting extremist Web sites and looking up bomb-making information in a public library was sentenced to a year in prison for lying to FBI investigators, federal authorities said. Mohammad Radwan Obeid, 34, will get credit for time served for eight months he has spent in federal custody and will be deported in November, according to sentencing guidelines issued by US District Court Judge Thomas Rose on Friday.

The case began in March 2005 when a librarian in Troy, Ohio, became concerned about Obeid's visits to jihadist Web sites and e-mails about nuclear bombs and other weapons, said James Turgal, supervisory FBI special agent for the Cincinnati-based joint terrorism task force. The librarian called the FBI, and a Norfolk, Virginia, police officer, David Vazquez, also reported to the FBI seeing threatening and inflammatory online postings and e-mails from Obeid. Vazquez testified that Obeid told him in an e-mail he wanted to start an operation that would be bigger than the Sept. 11, 2001, terrorist attacks.

Obeid sent numerous e-mails to different individuals, but denied sending them when questioned by the FBI, Turgal said. The FBI searched the library's computer and Obeid's personal computer before he was charged, he said. Obeid's attorneys challenged authorities' interpretations of his e-mails and contended he was conducting research for a book on terrorism and world religions. Immigration officials said they believe Obeid entered the United States through marriage fraud. He married an American woman in Jordan and came to the United States in 2001, according to court papers. The marriage was annulled five months later.
Posted by: Fred || 07/09/2006 00:00 || Comments || Link || E-Mail|| [405 views] Top|| File under:
India-Pakistan
LJ Militants held over Shandur festival bomb plot
CHITRAL: Six members of the banned Lashkar-e-Jhangvi (LJ) militant organisation have been arrested for "planning attacks" against the Shandur polo festival, where President General Pervez Musharraf and western diplomats were expected to watch the final match tomorrow (Sunday), official sources said on Saturday.

They said that that the men were arrested at Shandur town, bordering Chitral and Gilgit districts, on Thursday, a day before the opening of the three-day festival, which is played at an altitude of 12,300 feet in the foothills of the Hindu Kush Mountains. "We suspect they were planning attacks on (the) closing day of the festival when VVIPs are expected," sources said, adding that they did not believe a sectarian motive was behind the planned attacks. "LJ's deputy leader Mohammad Shakir is among six arrested militants," sources told Daily Times on condition of anonymity. "The militants were planning sabotage attacks during the polo festival."
Posted by: Fred || 07/09/2006 00:00 || Comments || Link || E-Mail|| [291 views] Top|| File under:
Explosion, rocket attacks in SE Pak kill soldier
(KUNA) -- A soldier was killed and two others were wounded on Saturday, while three power towers were damaged in Southwestern Baluchistan province in different bombings and rocket attacks, said Levies sources. Unknown militants fired several rockets on a security vehicle while on patrol in the gas-rich Sui district, about 300 kilometers east of the provincial capital of Quetta, sources told KUNA. They said the attack left one soldier dead and wounded two others. Sources added that the vehicle was badly damaged in the attack.

In another incident, militants damaged three 11000 KV power towers in the same area, suspending electricity supply to Sui and its adjoining areas, sources said. They said the repair work is expected to be completed within next 24 hours.
Posted by: Fred || 07/09/2006 00:00 || Comments || Link || E-Mail|| [281 views] Top|| File under:
Five killed, 32 injured in grenade attack in Kashmir
(KUNA) -- At least five people were killed and 32 injured in Indian-administered Jammu and Kashmir Saturday when gunmen lobbed a grenade at a former Kashmir minister Sakina Itoo as she was coming out of a shrine. Police said the attack on the Member of Jammu and Kashmir Legislative Assemly of National Conference party and former tourism minister took place in Kulgam town in the state, Saturday afternoon. Itoo and 30 others were injured in the attack, news agency Indo-Asian News Service reported. One person was killed on the spot while four, including former National Conference Member of Legislative Assembly Gulam Nabi Dar, succumbed to their injuries later. All the others killed were civilians.

An army helicopter was rushed to Kulgam to bring Itoo to Srinagar, the summer capital of Indian administered Jammu and Kashmir, the news agency reported. Guerrillas have attacked Itoo more than a dozen times in her home constituency of Kulgam during the last four years.
Posted by: Fred || 07/09/2006 00:00 || Comments || Link || E-Mail|| [266 views] Top|| File under:
Iraq
Iraqi Army Rounds Up 70 Suspects
The Iraqi Army said yesterday it had detained 70 suspected insurgents and freed 10 hostages in an operation launched five days ago in Muqadiyah in Diyala province, northeast of Baghdad. "Iraqi soldiers, supported by multinational forces, have succeeded over the past five days in capturing 70 wanted individuals," Gen. Rahman Al-Janabi of the Iraq Army's 5th division told reporters. "The objective is to clean up the area of insurgents." He also said that 10 hostages held by militants were freed and that "extremist literature inciting sectarian violence" was found in their place of detention.

Diyala province, considered part of Iraq's agricultural heartland and with an explosive mix of Sunnis and Shiites, is one of the main fault lines in the country's ongoing sectarian violence. It was also here that Jordanian-born militant Abu Musab Al-Zarqawi was killed in a US airstrike on June 7.

On Friday, the commander of the 5th division, Maj. Gen. Ahmed Al-Awad, said he believed that a former high-level member of the ousted regime, Rasheed Taan, accused of commanding the insurgency in Diyala was hiding in the Muqdadiyah area. Taan, a former chairman of the ruling Baath party's command in the western Al-Anbar province, is number six on a list of the 41-most wanted former regime loyalists and Islamist militants released by Iraq's national security adviser Muwaffaq Al-Rubaie on Sunday. He carried a one-million-dollar bounty.

At least 368 prisoners held without charge in US-run detention centers were freed yesterday in the latest such releases under Iraqi Prime Minister Nuri Al-Maliki's national reconciliation plan. The detainees were released at a bus station in central Baghdad, an AFP correspondent witnessed. Since June 6, when the prime minister first floated his peace plan, nearly 3,000 detainees have been freed from coalition or Iraqi government custody. "Today, 368 prisoners will be released from various detention centers," a Justice Ministry spokeswoman had told AFP earlier.
Posted by: Fred || 07/09/2006 00:00 || Comments || Link || E-Mail|| [280 views] Top|| File under:
Iraq's Islamic Party accuses Iraqi police of murdering Muslim cleric
(KUNA) -- Iraq's Islamic Party claimed Saturday that the Iraqi police murdered a Muslim cleric on a security checkpoint in southern Iraq. A statement by the party said the police killed the preacher of Mahmoudya Grand Mosque Saeed Al-Sammarai while was stopping at a security checkpoint. The Party called on the government to put an end to those acts by police, who are supposed to protect civilians.

In another development, Iraq's State television began broadcasting of anti-militia advertisements today. The advertisements emphasize the role of government led forces in keeping peace in Iraq instead of militias which meet with the current media agenda approved by Prime Minister Nouri Al-Maliki The broadcasting came one day after a military operation conducted by Iraqi troops and Multi-National Forces (MNF) in Sadr city, which resulted in the death of nine Iraqis and the injury of 31.
Posted by: Fred || 07/09/2006 00:00 || Comments || Link || E-Mail|| [293 views] Top|| File under:
Mortar shell kills three in Abu-Shdaira
(KUNA) -- At least three civilians were killed Saturday when a mortal shell landed in Abu-Shdaira area, while the death toll of the car bombing in Al-Jihad district in Western Baghdad mounted to three. Security source from the Iraqi Interior Ministry said that a mortal shell landed in the residential area of Abu-Shdaira area, South of Baghdad. The mortal shell killed three civilians and injured another nine. Regarding the Al-Jihad district, the source said that shortly after the car explosion, a mortal shell fell near in the same location targeting police patrol, noting that death toll increased to three and another 17 got injured in the same attack.
Posted by: Fred || 07/09/2006 00:00 || Comments || Link || E-Mail|| [266 views] Top|| File under:
Israel-Palestine-Jordan
Israeli gunship fires on Hamas weapons depot - Cease fire rejected
AN Israeli helicopter fired a missile at an Islamic Jihad militant group weapons depot in Gaza City today, mostly destroying the site but causing no casualties, the Israeli army and Palestinian witnesses said.

An Israeli military spokeswoman said the aircraft had targeted a weapons production facility in a pre dawn airstrike. Palestinian witnesses said the site was used for storage.
The attack came hours after five Palestinians were wounded in an airstrike yesterday in the same area on a van transporting weapons for Hamas militants.

Israeli Prime Minister Ehud Olmert vowed yesterday to continue an offensive in Gaza without any time limit. He rejected a bid by the Palestinians' Hamas-led government for a ceasefire, demanding first the release of an Israeli soldier abducted on June 25.

Posted by: Oztralian || 07/09/2006 19:38 || Comments || Link || E-Mail|| [274 views] Top|| File under:
77% of Paleos support kidnapping Israeli soldier
A sizable majority of Palestinians support the continued kidnappings of Israelis as well as persistent Qassam rocket fire as a means to pressure Israel to release Palestinian prisoners, according to a new poll commissioned by the Jerusalem Media and Communication Center, the results of which were released Sunday.

Of the 1,197 respondents from the West Bank and the Gaza Strip, 66.8 percent expressed support for further kidnappings of Israeli civilians while 77.2 percent backed the Kerem Shalom tunnel operation and subsequent kidnapping of Israel Defense Forces Corporal Gilad Shalit.

Nonetheless, just 47.7 percent of those polled said they believed the Shalit affair would end positively for the Palestinian side.
Posted by: mhw || 07/09/2006 11:29 || Comments || Link || E-Mail|| [273 views] Top|| File under:
Hamas gov't calls for halt to fighting
The Palestinians' Hamas government on Saturday called for a cease-fire, sending the first signal it is willing to compromise in its two-week standoff with Israel over captured IDF Cpl. Gilad Shalit. "If we want to get out of the current crisis, it is necessary to return to calm, on the basis of a mutual halt to all military operations," Cabinet spokesman Ghazi Hamad said. "This is the position of the prime minister (Ismail Haniyeh of Hamas), that everyone return to calm and stop all operations from both sides," he said.
Posted by: Fred || 07/09/2006 00:00 || Comments || Link || E-Mail|| [283 views] Top|| File under:
Hamas: We 'have defeated the Israeli army'
Hamas's military wing, Izzadin al-Kassam announced in a press conference in Beit Lahiya Saturday evening that its fighters "have defeated the Israeli army."

IDF troops began pulling out of northern Gaza late Friday night and Saturday morning following military operations there. During the press conference, the masked Hamas operatives also presented army-issued identification cards belonging to IDF troops. The cards were apparently left behind accidentally by the soldiers due to the intense fighting there.
Posted by: Fred || 07/09/2006 00:00 || Comments || Link || E-Mail|| [406 views] Top|| File under:
IAF shoots down bridge in northern Gaza Strip
Report: IDF tanks returning towards n. Gaza Strip
Palestinian witnesses said IDF tanks began moving back into an abandoned Jewish settlement in northern Gaza early Sunday, a day after pulling back. The IDF denied the claim. The Palestinians said the tanks crossed the border into the ruins of Dugit, a settlement next to the Mediterranean seacoast, destroyed during last summer's disengagement.

Gaza: 3 Palestinian gunmen wounded in IAF strike
The IAF targeted a group of armed Palestinians, wounding three of them, near the Karni crossing in the northern Gaza Strip overnight Saturday, according to Palestinian reports. Earlier, the IAF struck the headquarters of the Fatah-affiliated Abu Rish Brigades amid the ruins of the former Jewish settlement of Neve Dekalim.

Kassam fired from n. Gaza; landing spot unknown
A Kassam rocket was fired from northern Gaza at Israel Saturday night. It was not clear yet where the rocket landed. The IDF finished removing its forces from northern Gaza Saturday morning after four days of intense fighting there left some 40 Palestinian gunmen dead.

Firebombs thrown at Israeli vehicles near Ramallah
Palestinians threw two firebombs at Israeli vehicles Saturday night near the village of a-Laben, located north of Ramallah. There were no reports of casualties but damage was cased to the vehicles.

Over 70 terrorists dead since onset of Summer Rain
More than 70 terrorists have been killed since the onset of Operation Summer Rain last week in the Gaza Strip, the IDF said Saturday night. Some 40 armed Palestinians were killed in IDF operations in north Gaza, said the army. One IDF soldier, Yehuda Basel, was killed by friendly fire.

Shell hits Gaza home, at least 6 dead; IDF denies
An IDF artillery shell reportedly hit a home in the Sajiyeh neighborhood on the outskirts of Gaza City Saturday night, killing at least six people, witnesses at the scene said. According to witnesses, a six-year-old girl was among the dead. The IDF said that it had not fired towards the house.
Posted by: Fred || 07/09/2006 00:00 || Comments || Link || E-Mail|| [271 views] Top|| File under:
Olmert rejects truce until Shalit freed
If Hamas wants a cease-fire, first it needs to release Cpl. Gilad Shalit and then stop firing rockets at Israel, senior officials in the Prime Minister's Office said Saturday night. The comments came in response to a five-point truce proposal that Palestinian Authority Prime Minister Ismail Haniyeh issued Saturday, calling on Israel to stop its offensive and release prisoners. "If we want to get out of the current crisis, it is necessary to return to calm, on the basis of a mutual halt to all military operations," said a statement issued by cabinet spokesman Ghazi Hamad in Haniyeh's name.

Hamas also urged Israel to open negotiations over the fate of Shalit. It did not, however, say what Hamas would do in return. One senior official in the Prime Minister's Office said that Prime Minister Ehud Olmert has made clear since the outset of the crisis two weeks ago that the first thing that needed to be done was for the Palestinians to release Shalit. After that, he said, "we will respond to quiet with quiet of our own."

The official said that Israel had no intention of remaining in positions that the IDF had moved into inside the Gaza Strip, and that Israel did not leave Gaza 10 months ago with the intention of returning. He said that if Kassam rocket fire continues after the IDF once again leaves Gaza, the IDF would return. "We can go in and come out very quickly," he said.
Continued on Page 49
Posted by: Fred || 07/09/2006 00:00 || Comments || Link || E-Mail|| [298 views] Top|| File under:
Tel Aviv expands invasion of Gaza
The Israeli armed forces have expanded their military operations in the Gaza Strip, sending tanks and troops into the area across the northern border July 3. An Israeli armored column entered from the south a week earlier. Tel Aviv claims the invasion is aimed at recovering an Israeli soldier who was taken prisoner in a June 25 raid inside Israel carried out by the military wing of Hamas, the governing party of the Palestinian National Authority (PNA), and two other armed Palestinian groups. The Israeli assault has received Washington's support.

The attacks so far have focused on key civilian infrastructure in the densely populated area, home to 1.3 million Palestinians. Israeli air strikes destroyed the only power plant in the territory, and Tel Aviv cut off the only fuel pipeline into Gaza. About half of the residents are without electricity. The majority of Gaza's water wells rely on electrical pumps.

According to a United Nations report, Israeli air force jets have been flying at supersonic speeds low over Gaza City at around 4 a.m. daily since the assault began, setting off sonic booms that break windows and terrorize the population. Three key bridges linking northern and southern Gaza have been destroyed by aerial bombing and all roads, border outposts, and ports have been sealed.
Continued on Page 49
Posted by: Fred || 07/09/2006 00:00 || Comments || Link || E-Mail|| [314 views] Top|| File under:
Syria-Lebanon-Iran
Syrian officials: Golan Heights offensive possible (Assad is seething TM)
Syrian border heating up? Days after Israeli aircraft carried out an aerial flight over the palace of President Bashar Assad, Syrian officials began hinting that the country may open a new front in the Golan Heights if it is attacked by Israel.


Baby Assad is either talking big to make himself feel better, or is seriously underestimating IDF's ability to wage war.


According to reports, the Israeli flyover deeply embarrassed the Syrians, and officials are now seriously contemplating military action against Israel.


Ya think? It showed the IDF could take his sorry a** out in a heartbeat and there's not much Baby can do.


"If Israel carries out further stupidities inside Syria, the Golan front will not remain as it is. Many Israelis will suffer as they suffered attacks from Southern Lebanon when they conducted acts of foolishness there," Parliament Member Muhammad Habash said in a television interview this week.


That would really interesting. Maybe the IDF can take care of the Syrian problem for us.




The over-under for the IDF marching into Damascus, if they really wanted to, is four days.

"Syria's devotion to peace as a strategic option since the Madrid Conference does not mean that this will remain the only option forever. The Syrians have other options as well," he stated.


Blah, blah, blah. Yawn.


The MP did not rule out the possibility that Syrian cells will launch a "liberation war" and "resistance" in the Golan Heights territory keeping with the tradition of the Fedayeen (armed militias).


Now that would be a real mistake. The IDF can wage a two front war...and they play for keeps when they feel mortally threatened.




Plus the Israelis have annexed the Golan, though no-one recognizes that diplomatically. As far as Olmert is concerned, the Golan is sovereign Israeli territory. Double-plus ooops for Pencilneck.

"There are many groups in Syria that are ready for a liberation and resistance war like the one the Lebanese people carried out in Southern Lebanon. There is also a front willing to carry out self-sacrificial acts on the Golan ground," Habash said. "Syria has many options. If Israel crosses the red lines – Syria won't have any," he concluded.
If you think that the IDF would not resort to massive napalm, etc. to take out the Lions of IslamTM coming across the Golan you are sadly mistaken.
Posted by: Juter Shavins6416 || 07/09/2006 11:48 || Comments || Link || E-Mail|| [372 views] Top|| File under:
Protein Wisdom update...
Jeff's site is still off line as of this post. Baldilocks has some words about Deborah Frisch and her mental hinges. Having had our own problems with DoS and with the occasional troll, I extend my sympathies.

If there's anything we can do to help here, and somebody's in email contact with Jeff, have him get ahold of me.

Blackfive has the woman's disgusting comments. I won't bother posting them here. I agree with Rightwing Nuthouse:
This is not hate speech. Nor is it name calling. Nor is it, as the good professor has tried to minimize on her blog "over the line of nastiness." The only line it is over is perhaps a legal line that should, if there is a prosecutor on the ball in Tempe, Arizona, result in Frisch being frog marched to either the nearest detention center or wrapped in a straitjacket and thrown into a rubber room at the local insane asylum.
Posted by: Fred || 07/09/2006 00:11 || Comments || Link || E-Mail|| [462 views] Top|| File under:
Who's in the News
68
[untagged]
Bookmark
E-Mail Me
The Classics
The O Club
Rantburg Store
The Bloids
The Never-ending Story
Thugburg
Gulf War I
The Way We Were
Bio
Merry-Go-Blog
Hair Through the Ages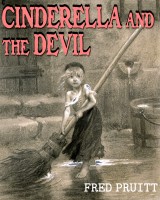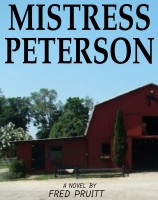 On Sale now!


A multi-volume chronology and reference guide set detailing three years of the Mexican Drug War between 2010 and 2012.

Rantburg.com and borderlandbeat.com correspondent and author Chris Covert presents his first non-fiction work detailing the drug and gang related violence in Mexico.

Chris gives us Mexican press dispatches of drug and gang war violence over three years, presented in a multi volume set intended to chronicle the death, violence and mayhem which has dominated Mexico for six years.
Click here for more information


Meet the Mods
In no particular order...


Steve White
Seafarious
Pappy
lotp
Scooter McGruder
john frum
tu3031
badanov
sherry
ryuge
GolfBravoUSMC
Bright Pebbles
trailing wife
Gloria
Fred
Besoeker
Glenmore
Frank G
3dc
Skidmark
Alaska Paul



Better than the average link...



Rantburg was assembled from recycled algorithms in the United States of America. No trees were destroyed in the production of this weblog. We did hurt some, though. Sorry.
3.85.214.125