Afghanistan
Kandahar Peaceful Enough For Reconstruction To Begin
While the Taliban threat persists, Canadian soldiers have made enough progress in Kandahar province for the international community to plan new health clinics, roads and other aid projects for the troubled region, a top military commander says.

Hard fighting and patrolling by Canadian and Afghan troops have put the Taliban on the run, allowing for a switch in priorities to reconstruction, said Lt.-Col. Ian Hope, commander of the Canadian battle group. "In Kandahar province the Taliban are on the defensive," Hope said Thursday. "We have been able to organize and attract large donors back to Kandahar province and we are going to see in the next few months considerable sums of money being dedicated to improving economics and social infrastructure."

Such aid projects are considered to be key in winning the support of the local people, many of whom are mistrustful of both the Taliban and the long-term commitment of the international community in Afghanistan.
Continued on Page 49
Posted by: Anonymoose || 07/07/2006 00:00 || Comments || Link || E-Mail|| [285 views] Top|| File under:
Africa Horn
Somali Islamists vow death for Muslims skipping prayers
Islamists vowed to execute Muslims who skip prayers as they tightened their religious grip on the Somali capital Mogadishu and again Thursday rejected government calls for foreign peacekeepers. Under an edict issued by a leading Mogadishu cleric, the five-times daily prayer required by the Quran will be enforced under penalty of death, a move that appears to confirm the hardline nature of the city's Sharia courts. "He who does not perform prayers will be considered as infidel and Sharia law orders that that person be killed," said Sheikh Abdalla Ali, a founder and high-ranking official in the Supreme Islamic Council of Somalia (SICS).
Posted by: Fred || 07/07/2006 00:00 || Comments || Link || E-Mail|| [324 views] Top|| File under:
Africa North
Israel's Tactics On Syria Trigger Muslim Brotherhood Leader's Ire
Cairo, 7 July (AKI) - The spiritual leader of Egypt's outlawed but tolerated Muslim Brotherhood movement, Mohammad Mahdi Akef, has spoken out against Israel's recent military muscle-flexing towards the Syrian government - which it accuses of harbouring members of militant Palestinian ruling Islamist group Hamas. "The Israeli warplanes that last week flew over the presidential palace in Damascus contained a message to the entire region from the Zionist regime indicating its new method of negotiating with Arab states," Akef said. Israeli fighter jets on 20 June flew over Syrian president Basher al-Assad's residence, while he was at home, in an apparent act of intimidation aimed at obtaining his co-operation in securing the release of Gilad Shalit, the 19-year-old soldier kidnapped by militants on 25 June and, it is believed, is still being held captive.

"The security of all Arab countries is directly linked to the security of Palestinians," Akef added. He invited all Muslims to mobilise and protest against "The progressive abandonment of the Palestinian people shown by the Arab regimes."

Israel last week launched a major military operation in Gaza to free Shalit in which over 20 Palestinans and one Israeli have so far been killed and scores of Palestinian officials detained. Observers believe Assad may pressure the exiled Hamas leadership in the Syrian capital, Damascus, to order militants linked to the movement in Gaza to release Shalit. Hamas' exiled leadership in Damascus, including political bureau chief, Khaled Mashaal, who Israel has accused of masterminding Shalit's kidnapping, are "taking seriously" threats made by Israel that it would target them for assassination, a Hamas source told Adnkronos International (AKI) last week.
Posted by: Steve || 07/07/2006 09:06 || Comments || Link || E-Mail|| [256 views] Top|| File under:
Arabia
Kingdom Not Funding Somalia's Islamic Courts, Sultan Says
Crown Prince Sultan, deputy premier and minister of defense and aviation, denied charges that the Kingdom is offering assistance to Somalia's Islamic Court Union (ICU).
The allegations stem, in part, from comments made by Jendayi Frazer, the head of the Bureau of African Affairs at the US State Department, during a June 29 hearing at the House's International Relations Committee. Frazer did not directly accuse the Saudi government of funding Somalia's ICU, but said that money is flowing from the Kingdom and Yemen in support of the Islamic courts, which recently ousted the faltering transitional government of a country that has been in a state of anarchy since the early 1990s.


So it's not the Soddy government, it's just individual Soddies...

The United States is openly supporting the transitional government factions that oppose the ICU, and has placed the head of the Islamic courts, Sheikh Hassan Dahir Aweys, on its list of Al-Qaeda associates. US officials claim that ICU control of Somalia would result in creating a terrorist haven in East Africa.
Posted by: Fred || 07/07/2006 00:00 || Comments || Link || E-Mail|| [250 views] Top|| File under:
Britain
Muslim mission: one man's campaign to prevent more violence
MPAC — the the Muslim Public Affairs Committee U.K. — was formed in 2000 with the aim of giving Muslims a voice in British society, engaging them more in British life, especially by getting them involved in politics. The emergence of England's homegrown 7/7 bombers made MPAC's campaign all the more urgent. That bloody day last summer brought the need for change home to 30-year-old Yorkshire-born Shabbir Dastgir, who's been a member of MPAC since the beginning.

He recalls his shock at learning one of the bombers had spent time in his own community in Birkby, a suburb of Huddersfield, Yorkshire. But when he reflected on it, Dastgir says he wasn't really surprised "because our community just does not have an infrastructure that deals with modern-day developments."

"It's very, very village oriented, the mosque elders," he says. "Their mentalities are very, very much back in India, Pakistan." The way Dastgir sees it, Muslims themselves must take responsibility for their own alienation. Ultimately, he believes, Muslims must account for the outrage of 7/7.
Continued on Page 49
Posted by: Threremp Sholutle2252 || 07/07/2006 13:01 || Comments || Link || E-Mail|| [346 views] Top|| File under:
Britain remembers London bombings one year on
The nation fell silent today at noon to remember the innocent victims of the July 7 London bombings. Survivors and bereaved relatives at the blast sites were joined by millions in offices, shops, factories and homes across the country to observe a two minute silence.

It was the focal point of today's commemorative events to honour the victims of the suicide attacks, which killed 52 innocent people and left more than 700 injured.

Tony Blair observed the silence with members of the emergency services who led the response to the bombings. The Queen, the Duke of Edinburgh, the Prince of Wales and the Duchess of Cornwall observed the silence at the Order of the Thistle service at St Giles' Cathedral in Edinburgh.

This morning, at the time of the bombings, family, friends, transport staff, police officers and passers-by gathered at the four sites of the bombs to pay tribute to the victims and laid flowers in an act of remembrance. ...
Posted by: ed || 07/07/2006 09:31 || Comments || Link || E-Mail|| [253 views] Top|| File under:
Britain prepares to remember 7/7
The UK is preparing to mark the first anniversary of the London bombings that claimed 52 lives and injured hundreds. At midday, a two-minute silence will be observed across the country, including Wimbledon and other events.

The bells of St Paul's Cathedral will toll for those who died, at the times of the bombings and after the silence.

A public ceremony will be held later in London's Regent's Park, with musical performances and readings, and a recital of the names of the dead.

Friday's remembrance events are organised by the Department for Culture, Media and Sport (DCMS) and are intended to unite families, survivors and Londoners in remembrance. From 0800 BST until 1600 BST the public will be invited to lay a purple carnation within a giant floral mosaic in Queen Mary's Gardens, Regent's Park. The flowers will be provided.

Later, survivors and the bereaved will complete the centre of the mosaic with yellow gerberas, and the members of the public can pay their respects over the weekend.

Culture Secretary Tessa Jowell and London mayor Ken Livingstone will lay flowers at King's Cross station at the exact time of the attacks. Mr Livingstone told the BBC News website that Friday was a time to remember those individuals whose lives were ruined by the attack and a time to be proud of London's unique character, which was a source of envy to the bombers.

Other events on Friday will be held in private for victims' families and survivors, including the unveiling of memorial plaques at the affected Tube stations and at Tavistock Square, the scene of the bus blast.

A Book of Tributes, with a foreword from the Prince of Wales and tributes from the bereaved, will also be unveiled in a private event.

A helpline run by the 7 July Assistance Centre will be manned 24 hours a day over the anniversary period until Monday 10 July.
Posted by: Steve White || 07/07/2006 00:00 || Comments || Link || E-Mail|| [246 views] Top|| File under:
UK Muslim 7/7 Linkage: Root Cause Think For Dhimmis
London - An influential Muslim leader in Britain Thursday accused Prime Minister Tony Blair of playing an 'unhelpful blame game' by suggesting that moderate Muslims were doing too little to combat terrorism in their communities.

Muhammad Abdul Bari, the Secretary-General of the Muslim Council of Britain (MCB), a large and overwhelmingly moderate umbrella organization, said Blair's remarks could hamper the good work being done since the London bombings a year ago...

Blair risked 'obscuring the real reasons' for last year's London attacks, adding that the wars in Iraq and Afghanistan had an impact on the younger generations of Muslims in particular. 'Blaming a community, especially those who have been working for the last five years to bring sanity in the community, bring peace and harmony in the community, is not helpful to us,' Bari told the BBC.

He condemned the violence of last July but called for a public inquiry to reveal the factors behind it. That would allow Britain to move on from an 'unhealthy debate' focusing only on extremists, added Bari.
Posted by: Anginens Threreng8133 || 07/07/2006 00:00 || Comments || Link || E-Mail|| [248 views] Top|| File under:
Caucasus/Russia/Central Asia
Georgian President Praises US Freedom Agenda
The conventional wisdom is that the U.S. enjoys little international support as we vigorously wage war on terror and deter aggression. But we have fast friends among those who know freedom has a price.

In an underreported visit to the White House this week, Georgian President Mikheil Saakashvili delivered a moving tribute to U.S. efforts to promote and defend freedom. "Your freedom agenda does indeed work," he told President Bush Wednesday. "You can see it in Georgia. We are seeing it in Iraq. And please stay there. Please fight there until the end.

"We will stay with you there," Saakashvili promised, "whatever it takes, because your success in Iraq is success for countries like Georgia. It's a success for every individual that loves freedom, every individual that wants security, to live in a more secure world for himself, herself or their children."

Unlike America's many critics in Europe, Saakashvili has actually risked his skin for his own people's liberty. He resigned his powerful post as justice minister in 2001 because corruption engulfed the Shevardnadze government. He then led a wave of anti-government demonstrations that became the Rose Revolution.

We also now have a more dependable friend north of the border. After meeting with Bush Thursday, new Canadian Prime Minister Stephen Harper noted that in the wake of the arrest of 17 alleged terrorist plotters in Ontario last month, "it's been brought home to all of us that we face exactly the same kind of security threats and are defending exactly the same kinds of values."

Asked about North Korea's provocative long-range rocket tests, Harper commented: "I think it should be obvious when we look at this kind of threat why the United States and others would want to have a modern and flexible defense system."

America's friends and allies are on the rise. In Germany, Chancellor Angela Merkel supports our efforts in Iraq. Japan and the U.S. — adversaries in the bloodiest war in history — are closer than ever. India, the world's most populous democracy, was practically a Soviet ally during the Cold War. Now we enjoy the best ties with India ever.

Saakashvili said that when he stood next to Bush in Freedom Square in Tbilisi last year, "I felt like... it was vindication for all those Georgians, including my family members, who perished in the Gulag, who died fighting for their freedom, their liberty, their independence."

As more countries see that freedom is never free, America's boldness in fighting the war on terror is being vindicated too.
Posted by: Anonymoose || 07/07/2006 17:42 || Comments || Link || E-Mail|| [261 views] Top|| File under:
China-Japan-Koreas
Taepodong-2 aimed at area off Hawaii (?)
TOKYO (Reuters) - A North Korean missile launched on Wednesday was aimed at an area of the ocean close to Hawaii, a Japanese newspaper reported on Friday.


That would have been a very big mistake.

Experts estimated the Taepodong-2 ballistic missile to have a range of up to 6,000 km, putting Alaska within its reach. Wednesday's launch apparently failed shortly after take-off and the missile landed in the sea between the Korean peninsula and Japan, a few hundred kilometres from the launch pad.

But data from U.S. and Japanese Aegis radar-equipped destroyers and surveillance aircraft on the missile's angle of take-off and altitude indicated that it was heading for waters near Hawaii, the Sankei Shimbun reported, citing multiple sources in the United States and Japan.

North Korea may have targeted Hawaii to show the United States that it was capable of landing a missile there, or because it is home to the headquarters of the U.S. Pacific fleet, the paper said. An alternative explanation might be that a missile could accidentally hit land if fired towards Alaska, the report said.


Another alternative explanation is a decided death wish on the part of the NKors.

A separate report in the Mainichi Shimbun daily cited U.S. and Japanese government officials as saying a piece of the Taepodong-2 missile fell off immediately after take-off, strengthening the view that the launch was a failure.
Posted by: Steve White || 07/07/2006 00:00 || Comments || Link || E-Mail|| [251 views] Top|| File under:
Taepodong-2 said to have flown seven minutes
I've been said to have lost fifty pounds.

SEOUL - North Korea's long-range Taepodong-2 missile spent seven minutes in the air, a South Korean military official said Thursday, after repeated US statements that it failed after just 42 seconds. Lee Sung-Kyu, a top intelligence officer at South Korea's Joint Chiefs of Staff, said the missile had a smooth flight of 42 seconds but spent a total of seven minutes in the air over the Sea of Japan (East Sea).

"The Taepodong-2 crashed due to some trouble after travelling for seven minutes including a 42-second normal flight," he testified at a National Assembly committee. Yonhap news agency quoted an unidentified military intelligence official as saying the long-range missile went down after flying for 490 kilometers.


42 seconds flying up and 6 minutes, 18 seconds tumbling down.

The early landing of the Taepodong-2 -- capable of flying over 6,700 kilometers (4,150 miles) to bring Alaska and Hawaii into range -- sparked questions over whether the flight was a technical failure or was aborted.


Early landing? The AFP boys are better than I thought.

North Korea has hailed the launch of seven missiles Wednesday as "successful," rebuffing allegations that the long-range missile launch was a failure.


"It tumbled so beautifully just as our Dear Leader predicted!"

US officials had scoffed sneered laughed at mocked the test, with White House national security adviser Stephen Hadley saying "a missile that fails after 40 seconds is not a threat to the territory of the United States."
Posted by: Steve White || 07/07/2006 00:00 || Comments || Link || E-Mail|| [238 views] Top|| File under:
N Korea vows more missile tests
North Korea has threatened to use force against any country that tries to stop it testing more missiles.


"One step closer and the world gets it! Whaddya think about them apples?"

China, under pressure from Washington over North Korea's missile tests, said its chief negotiator would visit Pyongyang next week.


Have him bring a strong sedative with him.

Pyongyang's statement came as the United States and Japan united against a UN Security Council split over whether to impose sanctions on North Korea for the missiles it fired on Wednesday.


"The UN: Putting the 'U' in 'Useless'."

North Korea's official KCNA news agency quoted a foreign ministry spokesman as saying: "The KPA will go on with missile launch exercises as part of its efforts to bolster deterrent for self-defence in the future. The DPRK will have no option but to take stronger physical actions of other forms, should any other country dare take issue with the exercises and put pressure upon it."
Posted by: Fred || 07/07/2006 00:00 || Comments || Link || E-Mail|| [238 views] Top|| File under:
Europe
Italian agents helped CIA "kidnap" Egyptian imam
ROME - Italy's secret service cooperated with US agents in kidnapping an Egyptian cleric, Italian press reports said Friday, despite the government of former prime minister Silvio Berlusconi denying knowledge of the abduction.

The claims followed the arrest on Wednesday of two top Italian intelligence officials in connection with a judicial inquiry into the February 2003 seizure of the radical Muslim cleric Hassan Mustafa Osama Nasr, also known as Abu Omar, on the streets of Milan. "First confessions: SISMI was an accomplice," the serious business daily Il Sole-24 Ore said, referring to the Italian secret military intelligence service's alleged involvement.

The daily Corriere della Sera said "three agents (working for SISMI) acknowledged Italian complicity" in the operation blamed on the US Central Intelligence Agency (CIA). Corriere della Sera said the three SISMI officials questioned by investigating magistrates had said the Italian intelligence service hosted several meetings at its headquarters to plan the abduction.

Marco Mancini, the second most senior director of SISMI, was arrested on Wednesday along with another top official of the agency, Gustavo Pignero, over their possible role in the abduction. The two are suspected of "complicity" in the illegal detention of the cleric, the former imam of a mosque in Milan.


So they were the ones who approved it. Bet they're feeling like they were left out to dry.

At the time of his seizure, Omar was under investigation in Italy as part of police anti-terrorist operations. Corriere della Sera quoted testimony given to the investigators by witnesses who said that Mancini and Pignero had told their subordinates at the meetings that SISMI had to "help" the CIA "abduct the imam".


"Why not just whack him, Marco?"
"Nah, let the Egyptians do that. You got the papers ready?"

The two said SISMI should send agents to Milan to examine the sitation on the ground and to follow Omar, the newspaper quoted witnesses as saying.

Omar, who was living in asylum in Italy when he was snatched, was allegedly taken to a nearby US air base for interrogation and later transferred via Germany to Egypt, where he is still in prison. He claims to have been tortured in Egypt.


And he'll keep claiming it given the storm he's raised so far.

The Milan prosecutor has issued arrest warrants for 25 CIA agents and another US citizen in the case.

The claims threaten to stain the reputation of Berlusconi, who always insisted that the alleged abduction was carried out without his government's knowledge. They also put in a delicate spot the new centre-left government of Romano Prodi, which must now decide how to act after criticising Berlusconi's inaction on the matter when the left was in opposition. "The government is in deep trouble. The Americans are furious. The heads of the intelligence services are at stake," Corriere della Sera quoted the prime minister's secretary of state Paolo Naccarato as saying.


Since this all proves that we can't trust the Italian government, but then we already knew that about Prodi.

For the warrants to be officially served to Washington to extradite the suspects, they have to be signed by Italy's justice minister.


"What's this, the artificial insemination agreement for Madonia?"
"No, Minister, it's the warrants for the CIA agents."
"Oh, finally, something easy!"
Posted by: Steve White || 07/07/2006 23:16 || Comments || Link || E-Mail|| [257 views] Top|| File under:
Judge orders Berlusconi stand trial in fraud case
An Italian judge on Friday ordered former Prime Minister Silvio Berlusconi to stand trial over alleged fraud at broadcaster Mediaset, the latest in a string of court cases involving Italy's richest man.

The case, which Berlusconi has dismissed as politically motivated, follows a four-year investigation into claims of embezzlement, false accounting, tax fraud and money laundering in television rights deals between 1994 and 1999. Berlusconi could face four to 12 years in jail if convicted of money laundering and up to six years for tax fraud. But Berlusconi has managed to avoid jail in at least seven previous graft trials. He was found guilty four times, but verdicts were overturned on appeal or the statute of limitations applied and charges were dropped.

The decision to call the trial follows Berlusconi's razor-thin defeat in April general elections, which saw Italy's longest-serving post-war prime minister ousted from power in what he angrily claimed was a fraudulent result. "It was a predictable decision, considering the previous hearings in Milan," said Berlusconi's lawyer Niccolo Ghedini after the ruling. "They haven't allowed crucial witnesses for the defense to be heard."


My take on this is that Italy's Left is trying to punnish Berlusconi for being... well, Berlusconi! They have to ruin him before their new government collapses. What do you think?
Posted by: Secret Master || 07/07/2006 14:02 || Comments || Link || E-Mail|| [241 views] Top|| File under:
Muslims fitting into Europe Well
The survey by the Pew Global Attitudes Project was conducted in 13 countries, including the United States, from March 31-May 14, 2006.1 It includes special oversamples of Muslim minorities living in Great Britain, France, Germany, and Spain.

The poll finds that Muslims themselves are generally positive about conditions in their host nation. In fact, they are more positive than the general publics in all four European countries about the way things are going in their countries. However, many Muslims, especially in Britain, worry about the future of Muslims in their country.

The greatest concern among Muslim minorities in all four countries is unemployment. Islamic extremism emerges as the number-two worry generally, a concern shared by Western publics as well as Muslims in Egypt, Jordan, and Pakistan.
Continued on Page 49
Posted by: Nimble Spemble || 07/07/2006 12:39 || Comments || Link || E-Mail|| [251 views] Top|| File under:
Great White North
N. Korean missile tests could threaten Canada: Harper
Canadians should be concerned about North Korea's missile testing, Prime Minister Stephen Harper warned Thursday after meeting with U.S. President George W. Bush. "Missiles that are fired in the direction of the United States constitute a threat to Canada," Harper said.
Bush also warned Canadians of dangers during a joint news conference after he and Harper met at the White House in Washington, D.C. The president noted that a North Korean missile fired toward the United States could travel off course and accidentally strike Canada. "[North Korea] could be seemingly firing a missile at the United States — this is all speculation — that could be headed toward the northwest of our country and it wouldn't take much for it to get off course," Bush said.


As Dubya just speculates to make his point.

Harper said his Tory government wasn't prepared at this time to open the debate on whether Canada should reverse an earlier Liberal decision and join the U.S. ballistic missile defence program. But after the meeting, the prime minister stressed that he understood the need to have a "modern and flexible defence system" to combat missile threats.
Posted by: Steve White || 07/07/2006 00:00 || Comments || Link || E-Mail|| [239 views] Top|| File under:
India-Pakistan
Uncle honours 'hero of Islam'
The uncle of a Pakistani-born British soldier killed by Taliban militants in Afghanistan, on Thursday called his nephew a "hero of Islam". Jabron Hashmi, 24, became the first British Muslim soldier to die in neighbouring Afghanistan since the US-led invasion after the 9/11 attacks. He was killed in an insurgent attack this week on his patrol in Helmand province.

Dozens of Pakistani tribesmen attended a service for Hashmi on Thursday in his birthplace of the northwestern city of Peshawar, near the Afghan border, where support for Taliban militants also runs high. "My nephew is a hero of Islam, Pakistan, Britain and the international community who sacrificed his life for a noble cause," said Hashmi's uncle, Mohammed Javed, who held the service in his home.

Javed said he wanted his nephew buried in Pakistan, but added that his immediate family had not decided on Hashmi's funeral arrangements.


Here's hoping that both Hashmi and Javed are represent the beginnings of a counter-trend in Islam.
Posted by: ryuge || 07/07/2006 06:51 || Comments || Link || E-Mail|| [253 views] Top|| File under:
Qazi Faces Arrest: More Incitement Charges Against Fat JI Leader
LAHORE (Online): Lahore police have registered second case against MMA President Qazi Hussain Ahmad, Hafiz Salman Butt and other leaders under 16 MPO for delivering provocative speeches against the government. The case has been registered by New Anarkali police on the report of sub inspective Nazir Hussain. As per the case the police while taking action against the MMA leaders for delivering provocative speeches against the government in the area of Anarkali and creating law and order situation have taken into custody 9 accused.

It may be recalled that MMA had started public mobilization campaign from Tuesday. The alliance had held only one corner meeting. In this connection first case was registered by Akbari Mandi police and second case has been registered by New Anarkali police.
Posted by: Anginens Threreng8133 || 07/07/2006 00:00 || Comments || Link || E-Mail|| [249 views] Top|| File under:
India to buy 3 Russian warships at $1.14 bln
NEW DELHI - India, one of the world's biggest arms importers, will buy three frigates for its navy from Russia for $1.14 billion, the Indian defence minister said on Thursday. Pranab Mukherjee said New Delhi would also buy 28 land attack Klub cruise missiles for its Russian-made submarines for $192 million. He told reporters after a meeting of the cabinet committee on security the first frigate would be delivered five years after the formal signing of an agreement.

India has one of the world's biggest navies with at least 25 warships and 16 submarines. Russia remains its biggest arms supplier, although New Delhi has diversified purchases in recent years, buying equipment from Israel, France and its new ally, the United States.

In the federal budget for the year ending March, 2007, India increased spending for its 1.3-million-strong military 7 percent to 890 billion rupees ($19.3 billion).


Do the rough math, subtract out the equipment and supplies, and the average Indian soldier can't be making more than about $3000 a year or so.
Posted by: Steve White || 07/07/2006 00:00 || Comments || Link || E-Mail|| [251 views] Top|| File under:
Akbar Bugti rejects govt claims of militant casualies
Tribal chief Nawab Akbar Bugti rejected the government's claims of having killed 31 militants in a recent operation in Dera Bugti, saying that his private militia had instead inflicted severe damage on security forces. Talking to the BBC by telephone, Bugti said that his militia had killed 30-35 army commandos, shot down two helicopters and damaged three others in the last three days. He said that three fighter planes had bombed his hideout. "Then, troops were dropped by around 19 helicopter gunships around my residence. They kept firing at us till evening," the BBC quoted him as saying.

Bugti rejected the government's claims of that it had killed 31 militants, saying none of his men had been killed or injured. He said that the security forces had imposed a curfew in Sui for the last three days and no one had been allowed to leave the city.
Posted by: Fred || 07/07/2006 00:00 || Comments || Link || E-Mail|| [241 views] Top|| File under:
Qazi to leave for London on 10th
Qazi Hussain Ahmad, ameer of the Jamaat-e-Islami (JI), will leave for London on July 10 to meet PML-N patron Mian Nawaz Sharif and PPP Chairperson Benazir Bhutto, sources told Daily Times on Thursday. Sources said that Qazi Hussain was going to London to attend the UK Islamic Mission Conference, which will commence from July 8. They said that JI Secretary General Syed Munawar Hassan was likely to leave for London on July 7 to address the opening session of the conference while Qazi Hussain will address the concluding session.

Sources said that Qazi Hussain would meet Sharif during his five-day visit, but he may not meet Ms Bhutto because of shortage of time. They added that MMA Secretary General Hafiz Hussain Ahmad would meet Sharif and Ms Bhutto in the first week of August. Sources said that Qazi Hussain would try to convince Sharif and Ms Bhutto to cooperate with the MMA in its anti-government movement.
Posted by: Fred || 07/07/2006 00:00 || Comments || Link || E-Mail|| [261 views] Top|| File under:
It's too late to talk to Bugti
It is too late for the government to offer Nawab Akbar Khan Bugti another invitation for negotiation because he has defiantly spurned all offers for peaceful talks, said Governor Owais Ahmed Ghani. In an exclusive interview to Daily Times at the Governor's Secretariat on Thursday, Ghani said that Balochistan did not belong to a handful of sardars and nawabs. "The government believes in taking the middle-class, educated majority of the province into confidence regarding all development plans," he said, adding that there are no contacts between the government and Akbar Bugti. He said if Bugti is sincere with Balochistan and his people he should give up weapons and surrender. "Akbar Bugti would be given amnesty because of his old age," said Ghani.


That didn't stop him from running a campaign of murders, intimidation, and extortion, did it?

The governor said that most tribesmen had realised that their chiefs were fighting for their own interests. This realisation, he added, had prompted a large number of tribesmen to surrender to the government. Ghani said the government had evidence that some foreign countries were assisting the Baloch sardars in creating unrest in the province. Ghani refused to comment on suspected Indian involvement in the Balochistan crisis. He said the Gwadar Port will be inaugurated soon after the construction work is finished.
Posted by: Fred || 07/07/2006 00:00 || Comments || Link || E-Mail|| [232 views] Top|| File under:
Death Toll in Bhiwandi Violence Rises to 4
The death toll in Wednesday's violence in Bhiwandi, in the western Indian town of Thane, rose to four yesterday, with the death of two policemen who were lynched by rioters and two Muslim youth who were shot dead by police. The two policemen, R.Y. Jagtap of Bhoiwada police station, and B. R. Gangurde of Narpoli police station, were allegedly lynched on Wednesday night by an angry mob while on patrol duty. The two youth who were earlier shot dead in police firing were identified as Ramzan Khan and Abdul Malik.

A violent mob of Muslims did what violent mobs of Muslims do best went berserk and threw stones at police on Wednesday afternoon engaging police in pitched battles at several places in the town. The police first baton-charged and then fired tear gas shells. When this proved ineffective the police fired into the air and then indiscriminately at the mob.

The trouble erupted following the beginning of the construction of a police station on a disputed land adjacent to the Quarter Gate Mosque, which Muslims claimed as being Waqf property and a burial ground for the community. The mob then pulled down the construction that had taken place. The police on the other hand claimed the land to be government property since 1920.

In order to bring the situation under control the police imposed a curfew on Wednesday night in the Islampura area, after more than 3,000 members of the minority community went on a rampage and set fire to seven government buses and several two-wheeler vehicles. The situation in the Muslim dominated textile town remains tense but under control. Police have continued the curfew. The police fear an outbreak of violence and arson during the funeral of the two Muslim youth and policemen.
Posted by: Fred || 07/07/2006 00:00 || Comments || Link || E-Mail|| [238 views] Top|| File under:
International-UN-NGOs
Like Predecessor, UN's New Rights Body Targets Israel
Following a trend adopted by its discredited predecessor, the U.N.'s new Human Rights Council ended its first-ever "special session" Thursday with a resolution condemning Israel over the crisis in the Gaza Strip.

By a vote of 29-11 with five abstentions, the 47-member body passed a resolution demanding that Israel end its military operations in Gaza, expressing concern about the impact the operation was having on Palestinians' humanitarian situation, urging Israel to release detained Palestinian lawmakers and mandating an urgent visit to the area by a U.N. special rapporteur.

The resolution, introduced by the Arab and Islamic blocs, made no specific reference to the factors that triggered Israel's Operation Spring Rain -- Hamas' kidnapping of an Israeli soldier and the firing by Gaza-based terrorists of rockets into Israeli population centers.

The HRC resolution was opposed by Canada, Japan and nine countries in Europe after they failed in attempts to insert balancing language into the text. Japan called the resolution "one-sided and not constructive," while Canada said it was unacceptable that the measure ignored Israel's "legitimate security concerns." "It must also acknowledge that the Palestinian Authority has a responsibility to prevent the constant firing of rockets into Israel, to resolve the present hostage-taking crisis and to prevent the recurrence of further such criminal acts," the Canadian envoy said.

Continued on Page 49
Posted by: Jesing Ebbease3087 || 07/07/2006 13:48 || Comments || Link || E-Mail|| [267 views] Top|| File under:
Iraq Parliament: Speaker Praises Iran Mullah Islamofascism
In a meeting with Larijani, Iraqi Parliament Speaker Mahmoud al-Mashhadani said that Iraq is looking to Iran because of the two countries' geographical, economic and political commonalities.

He "praised Iran's efforts to revive Islam as well as approve and implement laws and regulations based on Islam in the past 25 years. The Iraqi speaker expressed his view that consolidation of parliamentary relations between the two countries can provide a solid basis for expansion of mutual ties in all fields". Al-Mashhadani said, "an Islamic and free Iraq is treading the path mandated by Islam."

Al-Mashhadani all but stated that he wants Iraq to become an Islamic republic just like Iran.

Larijani responded in kind, saying al-Mashhadani's visit "shows the close cooperation between the two countries despite alleged differences between Shiites and Sunnis".

"The visit by al-Mashhadani indicates that the two countries have a strategic and friendly cooperation based on their love for Islam," Larijani said.
Posted by: Anginens Threreng8133 || 07/07/2006 01:26 || Comments || Link || E-Mail|| [259 views] Top|| File under:
Ex-Iraqi deputy PM Tareq Aziz starts hunger strike
Former Iraqi deputy prime minister Tareq Aziz has begun a hunger strike to protest the refusal by prison authorities holding him in Iraq to allow him to see a lawyer, his attorney said Thursday. But a spokesman for US detainee operations in Baghdad denied it. "I can confirm that he has been receiving his meals and that he met with his lawyer yesterday," Lieutenant Colonel Keir-Kevin Curry told AFP.

More from the Khaleej Times

Aziz, held by US troops since his surrender in April 2003, needs to sign a legal document authorizing his lawyer to present a case to the European Court of Human Rights (ECHR).

"Given the refusal of the US and British authorities at the camp where Tareq Aziz is held to allow his lawyer to see him and to sign a legal document giving his attorney the authority to pursue his request before the ECHR, he and his colleagues at the detention camp decided on Wednesday to begin a hunger strike," attorney Izzat Rabih Aref said in a statement.

Aziz's Italian lawyer, Giovanni Di Stefano, said his client's hunger strike signalled "a sad day for international jurisprudence". "The US and the UK know a form of authority is required and they wish to stop any form of internationally-recognized legal court hearing the case of Mr Aziz," Di Stefano said in a statement.

He charged that if Aziz is denied the right to see his lawyer and to sign the required authorization document, "there is no chance of ever holding a fair trial".

The European court has agreed to consider a request by Aziz concerning his detention but is awaiting official responses to three questions, one of Aziz's lawyers said Tuesday. The court wants to know to which forces he surrendered on April 24, 2003, which forces have been holding him since then, and where and on what date they intend to hand him over to Iraqi authorities.

Aziz's Italian lawyers said late last month they had presented a case to the ECHR after concluding that his security could be endangered if he were turned over to Iraqi authorities by US-led coalition forces.


Since the Iraqis damn well expect to execute him, whereas the ECHR will put Carla del Ponte in charge, allowing Tariq to die of a coronary some years after being esconced in a luxury villa.
Posted by: Fred || 07/07/2006 00:00 || Comments || Link || E-Mail|| [244 views] Top|| File under:
Israel-Palestine-Jordan
UN speaks out on Israeli action
A UN body has condemned Israeli action in Gaza and called for the release of Palestinians captured during the offensive.


Hmmm... What'd they say about the daily rocket attacks on Israel and the kidnapping and murders?

The recently created Human Rights Council voted on Thursday to condemn the offensive launched last week, which Israel said was to recover a soldier captured by Palestinian militants on 25 June.


The Paleos could call the Israeli bluff by giving the guy back, couldn't they?

The 47-member council adopted a resolution demanding a halt to Israel's military operation and decided to "dispatch an urgent fact-finding mission by the Special Rapporteur on the situation of human rights in the Occupied Palestinian Territory". The special session on Wednesday and Thursday was called by the Arab Group in the UN and supported by about a dozen other member states, including China, India, Russia and South Africa.
Posted by: Fred || 07/07/2006 00:00 || Comments || Link || E-Mail|| [236 views] Top|| File under:
Sri Lanka
Tiger supremo pays homage to suicide bombers
Sri Lanka's elusive Tamil Tiger supremo has paid tribute to 273 suicide bombers known as Black Tigers who have carried out devastating attacks in the past 19 years, the guerrillas said on Thursday. Six photographs were released of Velupillai Prabhakaran, 51, meeting with his current band of suicide bombers and lighting an eternal flame to mark the first Black Tiger attack against the military on July 5, 1987. The photographs were released by the rebel Liberation Tigers of Tamil Eelam (LTTE), which put the number of Black Tigers to have carried out attacks at 273. The figure is up from 261 released by the pro-rebel media in the run up to the suicide bombing anniversary on Wednesday.
Posted by: Fred || 07/07/2006 00:00 || Comments || Link || E-Mail|| [240 views] Top|| File under:
Syria-Lebanon-Iran
Rice says Iran's "stall" tactics not going to work
Forgive me for noting this, Dr. Rice, but the evidence is to the contrary.

London, Jul. 06 - United States Secretary of State Condoleezza Rice said on Wednesday that Tehran would not succeed in stalling over its response to a package of incentives offered to it by the five permanent members of the United Nations Security Council and Germany in return for it to suspend uranium enrichment.

"If indeed Iran is trying to stall, it's not going to work. The international community has said that we need to get an answer, an indication of where Iran is going with this", Rice told reporters at a joint press conference with Turkish Foreign Minister Abdullah Gul in Washington, DC. "We need to know if the path of negotiation is open or not. It is really incumbent on Iran now to take what is a very good [offer] and respond to it".

"And so I will, in fact, be talking to my colleagues a little bit later today, but I can assure you that we still intend to have a substantive response from Iran before the middle of July when the heads of state will meet in St. Petersburg. It simply makes sense for the world to have some kind of indication of whether Iran intends to pursue the negotiated track or not", she said.
Posted by: Steve White || 07/07/2006 00:00 || Comments || Link || E-Mail|| [244 views] Top|| File under:
White supremacists enlisting in military
A decade after the Pentagon declared a zero-tolerance policy for racist hate groups, recruiting shortfalls caused by the war in Iraq have allowed "large numbers of neo-Nazis and skinhead extremists" to infiltrate the military, according to a watchdog organization.

The Southern Poverty Law Center, which tracks racist and right-wing militia groups, estimated that the numbers could run into the thousands, citing interviews with Defense Department investigators and reports and postings on racist Web sites and magazines. "We've got Aryan Nations graffiti in Baghdad," the group quoted a Defense Department investigator from a report to be posted today on its Web site, www.splcenter.org. "That's a problem."

A Defense Department spokeswoman said officials there could not comment on the report because they had not yet seen it.

The center called on Defense Secretary Donald Rumsfeld to appoint a task force to study the problem, declare a new zero-tolerance policy and strictly enforce it.

The report said that neo-Nazi groups like the National Alliance, whose founder, William Pierce, wrote "The Turner Diaries," the novel that was the inspiration and blueprint for Timothy McVeigh's bombing of the Oklahoma City federal building, had sought to enroll followers in the Army to get training for a race war. The groups are being abetted, the report says, by pressure on recruiters, particularly for the Army, to meet quotas that are more difficult to reach because of the growing unpopularity of the war in Iraq.

The report quotes Scott Barfield, a Defense Department investigator, saying, "Recruiters are knowingly allowing neo-Nazis and white supremacists to join the armed forces, and commanders don't remove them from the military even after we positively identify them as extremists or gang members."

Barfield said Army recruiters struggled last year to meet goals. "They don't want to make a big deal again about neo-Nazis in the military," he said, "because then parents who are already worried about their kids signing up and dying in Iraq are going to be even more reluctant about their kids enlisting if they feel they'll be exposed to gangs and white supremacists."

The 1996 crackdown on extremists came after revelations that McVeigh had espoused far-right ideas when he was in the Army and recruited two fellow soldiers to aid his bomb plot. Those revelations were followed by a furor that developed when three white paratroopers were convicted of the random slaying of a black couple in order to win tattoos, and 19 others were discharged for participating in neo-Nazi activities.

The defense secretary at the time, William Perry, said the rules were meant to leave no room for racist and extremist activities within the military. But the report said Barfield, who is based at Fort Lewis, Wash., had said he had provided evidence on 320 extremists there in the past year, but that only two had been discharged. He also said there was an online network of neo-Nazis.

"They're communicating with each other about weapons, about recruiting, about keeping their identities secret, about organizing within the military," he said. "Several of these individuals have since been deployed to combat missions in Iraq."
Posted by: Penguin || 07/07/2006 10:06 || Comments || Link || E-Mail|| [318 views] Top|| File under:
Home Front Economy
Energy Independence: A Dry Hole?
Energy experts across the political spectrum are criticizing politicians' calls for "energy independence," saying the goal falls somewhere between pipe dream and economic impossibility.

"Energy independence is an emotionally compelling concept," says Jason Grumet, executive director of the National Commission on Energy Policy, a bipartisan, nonprofit group financed by private foundations, "but it's a vestige of a world that no longer exists."

Indeed, the U.S. is moving rapidly away from energy independence: Oil imports made up 35% of the nation's petroleum supplies in 1973 and 59% in the first four months of 2006, according to the Department of Energy. Moreover, 66% of the oil consumed in the U.S. is used in the transportation sector, where Americans, with their penchant for hefty cars with big engines, are by far the planet's biggest consumers of oil.

The allure of energy independence is easy to see. It reinforces the belief that Americans can control their own economic destiny and appeals to a "deep-seated cultural feeling that we are Fortress America and we will not be vulnerable to unstable regimes," says David Jhirad, a former Clinton administration energy official who is vice president at World Resources Institute, an environmental-research group.

In fact, experts say, America's energy fortunes are inextricably linked to those of other countries. Global oil markets are interconnected, with oil prices set internationally. That means supply disruptions anywhere in the world will continue to have an almost instantaneous effect on the pump price of gasoline in the U.S.

"The real metric on this is not imported oil, but how much oil we use, period," says Jerry Taylor, senior fellow at the libertarian Cato Institute who dismisses calls for energy independence as "rhetorical nonsense that transcends party affiliation."

Others say that achieving "energy independence" -- even if it were possible -- would be far more expensive than has been estimated and wouldn't eliminate threats to the nation's economic security. Finding replacements for U.S. oil imports may be impossible considering the country's vast distances and relatively poor public transportation systems, compared with Europe's. Even if the U.S. managed to end its reliance on oil from the Middle East, security problems posed by nations there will remain, says David Sandalow, who heads environment and energy projects at the Brookings Institution, a Washington think tank. "We haven't imported a drop of oil from Iran in over 20 years, but that doesn't prevent Iran from being able to play the oil card," he says, referring to Iran's ability to disrupt supplies and drive up world prices for oil.

C. Fred Bergsten, an economist and director of the Institute for International Economics, says energy independence is "ridiculous," in part because it implies that "price doesn't matter, that you'll pay any amount to decrease your reliance on imports -- and that would be crazy." He says the U.S. should work toward healthy "interdependence" by curbing its energy demands while forging alliances with more oil-consuming nations.
[Energy Dependence]

For example, he says, the U.S. and China should be looking for ways to work together. "We're natural allies; we're both among the world's least efficient users of energy, and we're both big consumers," he says. "We should be on the same side of the table" when dealing with the Organization of Petroleum Exporting Countries.

Judith Kipper, a Middle East specialist for the Council on Foreign Relations, says it was counterproductive when lawmakers and others bashed big oil companies and Arab oil producers during the recent jump in prices. "These people are selling us something we want and need," she says. "We refuse to come to terms with our own lack of policy."

Some lawmakers defend a long-term goal of "energy independence." Sen. Joseph Biden of Delaware, the senior Democrat on the Senate Foreign Relations Committee, says such goals may be "grandiose," but it is important to have goals for long-range planning.
Posted by: Nimble Spemble || 07/07/2006 07:37 || Comments || Link || E-Mail|| [241 views] Top|| File under:
Who's in the News
92
[untagged]
Bookmark
E-Mail Me
The Classics
The O Club
Rantburg Store
The Bloids
The Never-ending Story
Thugburg
Gulf War I
The Way We Were
Bio
Merry-Go-Blog
Hair Through the Ages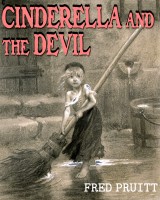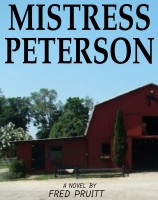 On Sale now!


A multi-volume chronology and reference guide set detailing three years of the Mexican Drug War between 2010 and 2012.

Rantburg.com and borderlandbeat.com correspondent and author Chris Covert presents his first non-fiction work detailing the drug and gang related violence in Mexico.

Chris gives us Mexican press dispatches of drug and gang war violence over three years, presented in a multi volume set intended to chronicle the death, violence and mayhem which has dominated Mexico for six years.
Click here for more information


Meet the Mods
In no particular order...


Steve White
Seafarious
Pappy
lotp
Scooter McGruder
john frum
tu3031
badanov
sherry
ryuge
GolfBravoUSMC
Bright Pebbles
trailing wife
Gloria
Fred
Besoeker
Glenmore
Frank G
3dc
Skidmark
Alaska Paul



Better than the average link...



Rantburg was assembled from recycled algorithms in the United States of America. No trees were destroyed in the production of this weblog. We did hurt some, though. Sorry.
34.229.119.29