Fifth Column
DitchWitch Pledge Drive Redux
From yesterday (had to work late & missed it):



THE CINDY SHEEHAN PLEDGE DRIVE
By Michelle Malkin· July 06, 2006 09:29 AM

Over at Rantburg, they've pledged $300 for Cindy Sheehan's one-way ticket to Venezuela.

There's another collection drive over at ABP.

Let's reserve a seat for her Chavez-worshiping mentor, Medea Benjamin, too.

Hey, Fred - we're you're famous! :-D
Posted by: Barbara Skolaut || 07/07/2006 11:13 || Comments || Link || E-Mail|| [317 views] Top|| File under:
Where are 'Star Wars' critics now?
(editorial from The Washington Examiner)

North Korea's threatening spate of missile launches — including an unsuccessful try with an advanced version of its Taepodong 2 Inter-Continental Ballistic Missile that is capable of hitting the United States — has sparked a cacophony of talk from leaders and foreign policy experts around the world.

As they debate and discuss various options at the United Nations and in capitals around the globe, the rudimentary U.S. missile defense system is poised to shoot down anything launched from North Korea that threatens the American homeland or the critical interests of our regional allies like Japan and Australia.

Noticeably absent are the voices of those who, since President Reagan first proposed such a system in 1984, have fought development and deployment of the missile defense system the U.S. must now depend upon in dealing with North Korea. These folks have claimed over and over that the system they derisively call "Star Wars" can't possibly work, would be too expensive, would incite a new world arms race, etc., etc. Names that come to mind in this regard include senators like Joe Biden, D-Del., Jack Reed, D-R.I., Robert Byrd, D-W.Va., Ted Kennedy, D-Mass., and Carl Levin, D-Mich., and the Clinton-Gore administration that delayed and dilly-dallied with work on missile defense for most of the '90s.

It is important that the American people understand two aspects of the current crisis as it relates to missile defense. First, the system President Bush recently ordered advanced from its testing stage to operational status when the North Koreans began preparing the Taepodong 2 launch is extremely rudimentary because it is still being developed. The system now includes only 11 ground-based launch sites in Alaska and California capable of knocking out long-range missiles like the Taepodong 2, and four Aegis-class Navy destroyers equipped with missile defense battle management systems and Standard-3 missiles capable of hitting medium range threats.

Second, they will no doubt protest to high heaven, but "Star Wars" critics must bear the major burden of responsibility for the delays and setbacks that have prevented the missile defense system from becoming fully operational long before the present crisis with North Korea. There have been technological problems, especially in the very early stages, but those were temporary and subject to American technological prowess.

Far more serious have been the setbacks engineered by the critics — like then-Senate Majority Leader George Mitchell's maneuvers to kill the first Bush administration's Global Protection Against Limited Strikes (G-PALS) plan, the Clinton-Gore gutting of the Strategic Defense Initiative office in 1993 and the delaying tactics used by Senate Democrats in the first years of this decade to reduce the current program's funding.

It is a sobering thought to wonder how much more secure the United States and its allies would be today in the face of madness like North Korea's launches if instead of a limited defense still in development we could depend upon the robust protection first proposed many years ago.
Posted by: Anonymoose || 07/07/2006 09:23 || Comments || Link || E-Mail|| [445 views] Top|| File under:
Home Front: Politix
Giuliani's Convictions Could Win Over Republicans
By Mark Davis

Twenty-eight months to go, and I can't wait.

We have much to cover before this year's elections, but I can't shake my political-junkie fixation on 2008.

It doesn't get more wide open. For the first time in 80 years, neither the sitting president nor vice president will make a peep about running. While the 1952 Eisenhower-Stevenson race was the last featuring neither the incumbent president nor his second in command, President Harry Truman did run unsuccessfully in the New Hampshire primary that year, and his veep, Alben Barkley, proceeded even further before falling short.

Throw in the developing cast of characters for the race to succeed President Bush, and it's no wonder there's early buzz. Who doesn't have some sliver of opinion about the possibility of Hillary Rodham Clinton for the Democrats or Condoleezza Rice for the Republicans?

Continued on Page 49
Posted by: ryuge || 07/07/2006 06:40 || Comments || Link || E-Mail|| [342 views] Top|| File under:
Home Front: WoT
VDH: The Subtexts of War
Culture, oil, and reckless dissent.

By Victor Davis Hanson


Throughout this war there are various truths generally recognized, but rarely voiced.

First, before 9/11 the Western hard right-wing allowed radical Islam a pass — and then afterwards the Left did worse. That fact helps to explain the strange exemption given radical Islam in the West even today.

In the 1980s some conservatives saw the jihadists in Afghanistan or the Wahhabis in the Gulf as valuable bulwarks against global Communism. On the Western domestic front, even extremist Muslims — in their embrace of family values and resentment against modernism — were considered bedrock conservatives. Supposedly, they shared the same understandable concern about Western "decadence," such as promiscuity, homosexuality, crass popular culture, and family dissolution.

So, despite clear evidence that many conservative mosques in the West were promulgators of a sick backward extremism, many social reactionaries hardly wished to upset their fellow travelers. Add in common distrust of Israel, and no surprise that the pages of The American Conservative will still sometimes resemble those of the Nation.

But with the fall of Communism, and the subsequent revelation that Islamists did not worry about the unfortunate direction of contemporary Western culture so much as they wished to destroy it, culpability then mostly fell to the Left.

Multiculturalism (no culture is worse than the West's) and its twin of cultural relativism (those with power have no right or ability to judge others) gave a wide pass to radical Islam and its 7th-century primitivism. Apparently most Leftists thought the dearth of women in the clubhouse at the Masters Tournament at Augusta National was far worse than the Arab world's honor killings, burqas, and coerced female circumcision.

Indeed, a radical Leftist always faces a dilemma when a fellow anti-American sounds fascistic. The usual course, as we have seen since September 11, is either to keep silent about such embarrassing kindred spirits, or to weasel out by suggesting our own hegemonic tendencies pushed a once reasonable "Other" in lamentable directions.

The result? Killers and terrorists have been able to operate openly in European capitals. Here in North America, in the 58 months after the Twin Towers fell, numerous cadres of terrorists still continue to be rounded up — without a peep of condemnation from mainstream Muslim groups, who have instead crafted an ingenious cult of victimization, predicated on sympathy from the Left. Ask yourself: In the fifth year since September 11, is it more likely that Islamic associations in Canada or the United States will condemn global Islamic extremism or complain about purported Islamophobia and the sins of "Zionism"?

Another undercurrent to this war is the abject failure to do anything about imported petroleum — the hundreds of billions that accrued to the Middle East and Gulf when petroleum skyrocketed from $30 to $70 a barrel. . . .

. . . Finally, there are a number of influential Americans — let us be frank — who want us to forfeit this effort in Iraq. For some prominent Democrats, like a Sen. Kennedy or Sen. Durbin, who compares our wartime military on occasion to Saddam's Baathists or Nazis, it is an issue of simple partisanship. If Iraq blows up in the face of the United States, and we can still avoid another September 11, then they wager that Bush and his cohorts, in the manner of a wrecked Johnson or Nixon administration, might alone suffer the political consequences. For them, collateral damage to America is worth the risk incurred by their own sleazy rhetoric.

Others of the Michael Moore / Cindy Sheehan brand are far more unbalanced, of course. They have either praised the enemy outright (jihadists as "Minutemen") or slurred the present administration (Bush as "world's greatest terrorist") as consistently as any al Qaedist mouthpiece. Still, we can't call these folk exactly fringe-types — not when the Democratic elite queue up for Moore's premiers or praise Sheehan's madness. Just as mainstream Muslim organizations don't rush to condemn Islamic radicalism, so too liberal Democrats rarely denounce the rhetoric of their own fanatical Left.

There is a final unspoken truth as well. Al Qaeda might not go away soon. The Europeans, as in the Clinton years, will always triangulate. North Korea and Iran, both of whom started nuclear programs in the 1990s, will still issue unhinged threats. Barring its discovery of some clandestine government effort to monitor radical Christian fundamentalists better left secret, the New York Times will keep leaking confidential national-security measures. But the time will come when there is once again a Democratic administration.

In that climate, Nancy Pelosi, Harry Reid, Ted Kennedy, and Howard Dean, or their epigones, will still have to persuade the American people that radical Islam means to destroy us. They can't say their war is cooked up in Texas, but will instead have to deal with the Sheehanites and the loose-cannon bloggers they either appeased or encouraged.

Who knows — perhaps President Hillary Clinton, Secretary of State John Kerry, Secretary of Defense Wesley Clark, and Attorney General John Edwards may soon appear on television extending support for democrats in Baghdad or deploring unlawful disclosures that emboldened terrorists plotting to blow up Washington.

Because this generation of the opposition, in a foolish and short-sighted manner, has turned an American struggle into George Bush's futile war, it will either have to abandon the democracy in Iraq or recant and assure the rest of us that its past hateful and extremist rhetoric was just politics, and they are now going to unite us and lead us on to victory over the primevalists after all.

Good luck.
Posted by: Mike || 07/07/2006 10:55 || Comments || Link || E-Mail|| [326 views] Top|| File under:
The high court's Hamdan power grab
By John Yoo

A President responds to an unprecedented war with unprecedented measures that test the limits of his constitutional authority. He suffers setbacks from hostile Supreme Court justices, a critical media and a divided Congress, all of which challenge his war powers.

Liberal pundits and editorial pages would have you believe this describes President Bush after the Supreme Court last week rejected military commissions for trying terrorists. But it just as easily fits Abraham Lincoln when he issued the Emancipation Proclamation freeing the slaves or Franklin D. Roosevelt when he made the United States the great "arsenal of democracy" in the lead-up to World War II.

The court's decision in Hamdan vs. Rumsfeld ignores the basic workings of our separation of powers and will hamper the ability of future presidents to respond to emergencies with the forcefulness and vision of a Lincoln or an FDR.

Long-standing U.S. practice recognizes that the president, as commander in chief, plays the leading role in wartime. Presidents have started wars without congressional authorization, and they have exercised complete control over military strategy and tactics. They can act with a speed, unity and secrecy that the other branches of government cannot match. By contrast, legislatures are large, diffuse and slow. Their collective design may make them better for deliberating over policy, but at the cost of delay and lack of resolve.

Continued on Page 49
Posted by: ryuge || 07/07/2006 06:32 || Comments || Link || E-Mail|| [341 views] Top|| File under:
Home Front: Culture Wars
Greg Gutfield reviews An Inconvenient AlGore Movie at the Huffablog . . .
. . . and lays down a few inconvenient truths of his own.



like I always do when i sit in a theater with my arm around a complete stranger and my pants loosely buckled, my thoughts begin to wander. And they wandered toward a few "inconvenient truths" I had of my own about the movie, about Al Gore, and about all of you, my dear Huffpo brethren.

-the left refuses to believe that the biggest threat to mankind isn't man's destruction of the planet, but ideology-based envy-driven homicidal maniacs who kill their own people for selling ice and falafel on the street. Granted, I hate falafel (it's fal-awful!), but that's no reason to behead someone. Cut off a hand - I can live with that.

-the reason why the left cannot agree that terrorism and islamic fundamentalism are the real threat is because to do so would force them to agree with George Bush. This is a horrifying thought, since for them Bush is a far bigger enemy than the soulful types who fly planes into buildings. People who fly planes into buildings are simply misunderstood, and it's America's fault for not understanding them. This makes me feel sad! Being misunderstood is hurtful. I would fly a plane into a building too, if I wasn't so scared of flying. And buildings.

-So rather than focus on real threats, the left must turn to rabid environmentalism as a point of difference. They cannot betray their own egos and agree with the rest of us about the nature of present-day evil- they need to carve out that one last spot on the wrongway world of the leftwing ideology to plant their feet and say, "You are a bad person for ignoring humanity's horrors committed against Mother Earth." The left clings to the ideology like a urine-stained teddy bear because it's all they've got. (Well, except for movies about electric cars. I would like an electric car. But I can't help but think that the extension cords would get tangled up at intersections)

You can quote me: "An Inconvenient Truth: it's laugh out loud funny!"

Because while jihadists have stated openly -- and acted quite assertively --that they want to kill us, all of you would like us to think global warming is a greater pending problem. Just to remind you all: Gore was VP for 8 years. That's 56 years in HuffPo dog years and your dogs did nor said NOTHING to stop the global warming hyper-phenomenon. NOTHING. You can check! (wait...I'm going to check myself. Be back in a few minutes...yep, i'm right) When the senate voted against Kyoto 49-0!!! Did Gore do anything? Did he have a press conference announcing how America is defying and defiling the world? Of course not. Nor did you, and that is, like I said, LOL!! (Note: LOL is a phrase young people use that really means Laugh out loud!)

And furthermore, Gore and Huffposters alike: If you are so sure of man's hand in global warming -- unlike your evil rightwing trolls who think the evidence for human culpability isn't there -- you have the burden to act on your beliefs and provide an unambiguous example. And the fact that almost all of you don't -- Ed Begley Jr. notwithstanding -- your political hysteria makes you out to be highly immoral laugh riots in the eyes of those with even partial eyesight (I am very nearsighted, which is hereditary). Until you force Laurie David, Arianna and her pals out of their luxury jets, until you drive cars when only absolutely necessary, until you have solar panels fueling your houses' addiction that also fuels your media and dietary addictions, you will be looked upon as the transparent hypocrites that you are. Maybe your level of uncontrollable rage is a function of your subconscious knowing you are more the problem than SUVs, second hand smoke and Ann Coulter combined. And when global warming is YOUR issue and you can't even come up with a plan or an example, it's no wonder you are objects of cosmic-levels of mockery when it comes to being taken seriously on the war on terror.

There is only one reason for this stark contrast in Huffposters rhetoric and action. You are not serious people. You are laugh riots -- and deep down you know it.
Posted by: Mike || 07/07/2006 09:12 || Comments || Link || E-Mail|| [265 views] Top|| File under:
Who's in the News
92
[untagged]
Bookmark
E-Mail Me
The Classics
The O Club
Rantburg Store
The Bloids
The Never-ending Story
Thugburg
Gulf War I
The Way We Were
Bio
Merry-Go-Blog
Hair Through the Ages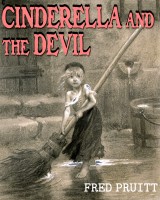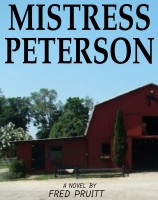 On Sale now!


A multi-volume chronology and reference guide set detailing three years of the Mexican Drug War between 2010 and 2012.

Rantburg.com and borderlandbeat.com correspondent and author Chris Covert presents his first non-fiction work detailing the drug and gang related violence in Mexico.

Chris gives us Mexican press dispatches of drug and gang war violence over three years, presented in a multi volume set intended to chronicle the death, violence and mayhem which has dominated Mexico for six years.
Click here for more information


Meet the Mods
In no particular order...


Steve White
Seafarious
Pappy
lotp
Scooter McGruder
john frum
tu3031
badanov
sherry
ryuge
GolfBravoUSMC
Bright Pebbles
trailing wife
Gloria
Fred
Besoeker
Glenmore
Frank G
3dc
Skidmark
Alaska Paul



Better than the average link...



Rantburg was assembled from recycled algorithms in the United States of America. No trees were destroyed in the production of this weblog. We did hurt some, though. Sorry.
3.235.22.104