Africa Subsaharan
India to send army battalion to Congo to ensure free, fair elections
Ummm... Maybe if they sent their entire army, and the arrived firing at anything that moved...
(KUNA) -- India will send an army battalion to the Congo ahead of elections there later this month to boost an Indian army brigade that is posted with the UN Peacekeeping Force in the insurgency-affected African nation. "The second battalion of the Rajputana Rifles of Indian Army will be deployed in Congo's Katanga province to ensure smooth conduct of the elections July 31," an Indian Army spokesman told reporters in Delhi Thursday.

"A request was received from the UN May 15 and we took immediate steps to accede to this," he added. Katangese rebels have threatened to disrupt the polls. The Indian army has been participating in the UN Peacekeeping operations for the last 50 years in 29 UN Missions, in which over 50,000 Indian soldiers have served in various parts of the world.
Posted by: Fred || 07/07/2006 00:00 || Comments || Link || E-Mail|| [244 views] Top|| File under:
Caucasus/Russia/Central Asia
Dupe entry: 'Russia hires US PR firm for world image makeover
From Geostrategy Direct, subscription.


Russia's government under former KGB officer Vladimir Putin is seeking to increase its public influence operations, according to a U.S. government report.


As opposed to doing something substantive to make things better.


The report issue last week quoted Sergey Yastrzhembskiy, a senior Putin aide, as saying "we need to work on shaping a positive image for our country abroad," noting that the work will be "painstaking" and "systematic" and not the "desperate cavalry charge of a one-off PR campaign."


Sounds like KGB talk.


The Russian Foreign Ministry estimates that the image-changing effort will cost $1.5 billion annually and could take up to 20 years.


That's a lot of ads.


The KGB was involved in numerous disinformation campaigns during the Soviet Union period that included spreading false stories that the U.S. government created the AIDS virus.


It was a division of Halliburton.


Other Russian officials, including Foreign Minister Sergei Lavrov and Federation Council Speaker Sergei Mironov, also have said the program needs to be coordinated, multidirectional and well funded.

To help with the effort, the Kremlin in April signed a multimillion-dollar contract with Ketchum Public Relations and Marketing Communications, a U.S. firm.

The PR effort is aimed at providing a positive image of Russia around the world and to promote themes such as energy security, the fight against infectious disease and education.


And don't forget the ponies, kittens, and baby ducks!


Russia has been under fire in recent months over such heavy-handed actions as threatening to withhold gas from Ukraine and its covert support for both Iran and North Korea. Moscow and Beijing also are promoting an anti-U.S. alliance known as the Shanghai Cooperation Organization involving Central Asian states.


Covert? Surely you jest.


The Pentagon has identified Russia as one of the states at the "strategic crossroads" that could emerge as a threatening power and turn away from the democratic West.


Putin has already done that by his actions.


U.S. intelligence officials have said Russian intelligence and espionage efforts have reached Cold War levels.

Another Kremlin vehicle in the image-improvement campaign is the little-known Russian-American Business Cooperation Council (RABCC), which is getting an infusion of funds to try and renew the flagging Russian relations with the United States.

Vice President Dick Cheney sharply criticized Russia in a recent speech in Eastern Europe for its shift away from Western values and freedom.

Russia believes the West is waging "information warfare" against it and that the campaign must be countered, the report states.

Sen. Richard Lugar, chairman of the Senate Foreign Relations Committee, said during a hearing on Russia last week that Russia under Putin is becoming "increasingly authoritarian."

"These internal developments, coupled with Russia's increasing pressure on its neighbors, its resistance to resolute international action to the proliferation threat in Iran, and its willingness to use its energy supplies for political leverage have complicated United States-Russian relations," he said.
Posted by: Alaska Paul || 07/07/2006 16:07 || Comments || Link || E-Mail|| [358 views] Top|| File under:
Europe
Poll: EU majority against constitution
A European Commission survey suggested Thursday a majority of European Union citizens want the EU constitution overhauled or abandoned. The survey asked 29,230 people for their opinions on the document in March and April of this year. Just 23 percent of respondents approved of the constitution in its current form, while 47 percent want the text of the document altered and 13 percent want the document scrapped, the EU Observer reported.

The current text of the constitution failed to gain the approval of French and Dutch voters in 2005. However, support for the idea of an EU constitution remains strong in those countries, with 62 percent support in France and 59 percent in the Netherlands. Support exceeds 70 percent in Hungary, Belgium, Germany and Italy, but falls below 45 percent in Britain, Denmark, Finland, Austria and Sweden. The survey also found that 45 percent of Europeans support enlarging the EU, while 42 percent oppose expansion -- a four point drop in support from fall 2005.
Posted by: Fred || 07/07/2006 00:00 || Comments || Link || E-Mail|| [243 views] Top|| File under:
Nationalists win Macedonia elections
Vlado Buckovski, the Macedonian prime minister, has conceded defeat to the nationalist opposition in the country's parliamentary elections. With 36% of the ballots counted, Nikola Gruevski's VMRO-DPMNE party had won 33% of the vote, while Buckovski's ruling Social Democrats had 24%, according to preliminary results released by the State Electoral Commission. "I called Nikola Gruevski to congratulate him with his election victory," Buckovski told his supporters in a televised speech just after midnight on Thursday.

Gruevski, a former finance minister, was quick to claim victory, with pledges to get to work on repairing the economy. The tense electoral campaign was marred by violence - including gun battles and a grenade attack - between supporters of rival ethnic Albanian parties that left at least three people wounded. However Wednesday's voting passed off peacefully, and the prime minister cheered it as a "victory for Macedonia" despite his apparent loss.
Posted by: Fred || 07/07/2006 00:00 || Comments || Link || E-Mail|| [232 views] Top|| File under:
Home Front: Politix
Biden's quip on Indian accents drawing scrutiny
They say the main thing standing between Joe Biden and the White House is Joe Biden's mouth. The would-be presidential candidate proved it again on a recent trip to New Hampshire, where C-Span cameras caught him telling an Indian-American activist that Indian-Americans are the fastest-growing immigrant group in Delaware. In fact, Biden said, "You cannot go into a Dunkin Donuts or a 7-Eleven unless you have a slight Indian accent."


To quote Orrin Judd: "Forget hair plugs, get him a hair shirt."
Posted by: Fred || 07/07/2006 00:00 || Comments || Link || E-Mail|| [232 views] Top|| File under:
India-Pakistan
MQM takes a fancy to Punjab
Muttahida Qaumi Movement (MQM) will set up offices in 30 districts of Punjab by August 14 and is considering holding a public meeting in the traditional Mochi Gate Jalsagah as part of the party's campaign to extend its influence in Punjab. MQM sources said the party began working in Punjab in 1991 as an ally of the Nawaz Sharif government, but could not grow in the province. It failed in a similar attempt 6 years later, in 1997. Two years ago, the party set up an office in Lahore, and decided to set up offices in all districts initially, and all towns and union councils eventually. MQM's central management has made a Punjab Reorganising Committee (PRC) for the purpose.
Posted by: Fred || 07/07/2006 00:00 || Comments || Link || E-Mail|| [248 views] Top|| File under:
International-UN-NGOs
Cultures of Corruption: Evidence from Diplomatic Parking Tickets
Not so much news as proof.



Research on the causes of corruption is compounded by the difficulties inherent in disentangling the effects of social norms from the effects of legal enforcement. Specifically, societies that collectively place less importance on rooting out corruption, and thus have weak anti-corruption social norms, may simultaneously have less legal enforcement. Understanding the real causes of corruption is of central importance in reforming economic and social institutions: if corruption is predominantly norm-based, interventions that focus exclusively on boosting legal reforms will likely fail.

We exploit a unique natural experiment – the stationing in New York City of thousands of government officials from 146 countries from around the world – in a setting of zero legal enforcement of parking violations to construct a revealed preference measure of official corruption. We find that this measure is strongly correlated with existing measures of home country corruption. This finding suggests that cultural or social norms related to corruption are quite persistent: even when stationed thousands of miles away, diplomats behave in a manner highly reminiscent of officials in the home country. Norms related to corruption are apparently very deeply engrained.

We find that this measure is strongly correlated with existing measures of home country corruption. This finding suggests that cultural or social norms related to corruption are quite persistent: even when stationed thousands of miles away, diplomats behave in a manner highly reminiscent of officials in the home country. Norms related to corruption are apparently very deeply engrained.

The second main empirical finding is the strong correlation between affinity for the United States in the diplomat's home country and parking violations in New York. This provides real-world empirical evidence that sentiments matter in economic decision-making. Of course, in the case we study the punishment for parking violations was essentially zero (at least in the pre-November 2002 period), allowing individuals to indulge their tastes without penalty.

The most important message of our main result is that corruption norms are sticky. This result raises the critical question of whether there are policy interventions that can modify norms over time. For example, the Bloomberg administration's enforcement efforts in New York City were extremely successful in changing diplomats' behaviors, and it would be extremely useful to know whether these changes might additionally have long-lasting effects on norms once individuals become habituated to rule compliant behavior. Unfortunately, our context does not accommodate this analysis.

Corruption rank
Country name
Violations per diplomat
U.N. Mission diplomats in 1998

1 KUWAIT 246.2 9
2 EGYPT 139.6 24
3 CHAD 124.3 2
4 SUDAN 119.1 7
5 BULGARIA 117.5 6
6 MOZAMBIQUE 110.7 5
7 ALBANIA 84.5 3
8 ANGOLA 81.7 9
9 SENEGAL 79.2 11
10 PAKISTAN 69.4 13
Posted by: Nimble Spemble || 07/07/2006 07:24 || Comments || Link || E-Mail|| [243 views] Top|| File under:
Southeast Asia
Singapore Slings Censorship: Criticize High Prices, Lose Your Job
In my recollection, all they do at the Long Bar (Raffles Hotel) is criticize high prices.


Singapore - A regular column by a well-known blogger known as 'mr brown' was suspended on Friday after the Singapore government criticized his piece about the high cost of living, said editor-in- chief Mano Sabnani. 'It is the decision of the editors of Today,' he said, five days after the free tabloid published the government's blast.

The columnist, whose real name is Lee Kin Mun, a 36-year-old writer, said in his June 30 column that increases in taxi fares and electricity tariffs had come after the polls and at a time when a government survey showed a widening income gap. 'Singaporeans are fed up with progress,' was the title.

In a response which Today published on Monday, K Bhavani, press secretary to the Minister of Information, Communications and the Arts, said the views 'distort the truth' and offered no solutions. Opinions widely circulated in a regular column in a serious newspaper should meet higher standards, Bhavani said. 'It is not the role of journalists or newspapers in Singapore to champion issues, or campaign for or against the government'...'
Posted by: Anginens Threreng8133 || 07/07/2006 05:57 || Comments || Link || E-Mail|| [249 views] Top|| File under:
Home Front: Culture Wars
Push for simpler spelling persists
Mucky's light years ahead of them. I don't know if that's a good thing.


WASHINGTON - When "say," "they" and "weigh" rhyme, but "bomb," "comb" and "tomb" don't, wuudn't it maek mor sens to spel wurdz the wae thae sound?

Those in favor of simplified spelling say children would learn faster and illiteracy rates would drop. Opponents say a new system would make spelling even more confusing.


...and you'd spell like an illiterate even if you weren't one.


Eether wae, the consept has yet to capcher th publix imajinaeshun.


I would love to see a Joe Mendiola rant all in Muckese. Those CIA guys that monitor us would be jumping out of windows. As would we...


It's been 100 years since Andrew Carnegie helped create the Simplified Spelling Board to promote a retooling of written English and President Theodore Roosevelt tried to force the government to use simplified spelling in its publications. But advocates aren't giving up.


Oh-oh. "Advocates".


They even picket the national spelling bee finals, held every year in Washington, costumed as bumble bees and hoisting signs that say "Enuf is enuf but enough is too much" or "I'm thru with through."


Hey, whatever happened to "ebonics"?


Thae sae th bee selebraets th ability of a fue stoodents to master a dificult sistem that stumps meny utherz hoo cuud do just as wel if speling were simpler.


As Alphabet Blondie would say, "Spelling is hard!"


"It's a very difficult thing to get something accepted like this," says Alan Mole, president of the American Literacy Council, which favors an end to "illogical spelling." The group says English has 42 sounds spelled in a bewildering 400 ways.


What is this guy, the Mr. Spock of spelling?


Americans doen't aulwaez go for whut's eezy — witnes th faeluer of th metric sistem to cach on. But propoenents of simpler speling noet that a smatering of aulterd spelingz hav maed th leep into evrydae ues.


...and we could all pretend we were rap stars!


"The kinds of progress that we're seeing are that someone will spell night 'nite' and someone will spell through 'thru,'" Mole said. "We try to show where these spellings are used and to show dictionary makers that they are used so they will include them as alternate spellings. Great changes have been made in the past. Systems can change," a hopeful Mole said.


Don't kill the job, right Moleman?


In languages with phonetically spelled words, like German or Spanish, children learn to spell in weeks instead of months or years as is sometimes the case with English, Mole said.

But education professor Donald Bear said to simplify spelling would probably make it more difficult because words get meaning from their prefixes, suffixes and roots.

"Students come to understand how meaning is preserved in the way words are spelled," said Bear, director of the E.L. Cord Foundation Center for Learning and Literacy at the University of Nevada, Reno.

Th cuntry's larjest teecherz uennyon, wuns a suporter, aulso objects.


Hey, Beavis...he said cuntry.hehehehehehheheheheheheheh...


Michael Marks, a member of the National Education Association's executive committee, said learning would be disrupted if children had to switch to a different spelling system. "It may be more trouble than it's worth," said Marks, a debate and theater teacher at Hattiesburg High School in Mississippi.

E-mail and text messages are exerting a similar tug on the language, sharing some elements with the simplified spelling movement while differing in other ways. Electronic communications stress shortcuts like "u" more than phonetics. Simplified spelling is not always shorter than regular spelling — sistem instead of system, hoep instead of hope.

But for aul th hi-proefiel and skolarly eforts, the iedeea of funy-luuking but simpler spelingz didn't captivaet the masez then — or now.

"I think that the average person simply did not see this as a needed change or a necessary change or something that was ... going to change their lives for the better," said Marilyn Cocchiola Holt, manager of the Pennsylvania department of the Carnegie Library of Pittsburgh.

Carnegie, hoo embraest teknolojy, died in 1919, wel befor sel foenz. Had he livd, he probably wuud hav bin pleezd to no that milyonz of peepl send text and instant mesejez evry dae uezing thair oen formz of simplified speling: "Hav a gr8 day!"
Posted by: tu3031 || 07/07/2006 16:37 || Comments || Link || E-Mail|| [241 views] Top|| File under:
Home Front Economy
Snakes on the plane: Airbus could delay launch of A350
European aircraft maker Airbus, which faces delays to production of the A380 super-jumbo, may be forced also to delay the launch of its long-haul A350 jet, London's Times newspaper has said. The new setback was because Christian Streiff, set to be confirmed as the new Airbus chief executive, needed time to approve the venture, the newspaper said citing sources close to EADS on Friday, which owns 80 percent of Airbus. The group has been busy redesigning its A350 model, a new mid-sized airliner that has been poorly received by potential clients.

According to The Times, sources close to the European Aeronautics Defence and Space Company have warned that Streiff may not make a decision by the company's deadline of the Farnborough Air Show in England which runs from July 17-23.

Streiff, the former deputy chief executive of French construction materials giant Saint-Gobain, was nominated as Airbus boss last week after his predecessor Gustav Humbert was ousted because of delays to the flagship A380. However, the daily newspaper said that his appointment was not expected to be confirmed until next week -- around the same time that Airbus was understood to have scheduled meetings formally to approve the A350 plane. "There is a possibility of him (Streiff) saying the A350 project is too much for him to give an OK when he is just days into the job," the Times quoted an anonymous source as saying.

The A350 jet carries at least 250 passengers and will compete with Boeing's new 787 aircraft which has been dubbed the Dreamliner. The 787, which has a capacity of 250-300 passengers, has attracted 350 orders since its commercial launch in 2004 compared with about 100 for the A350, which was launched by Airbus as a competitor to the Boeing plane.

In a severe blow for the company, Airbus reported on June 13 that it had experienced problems with the production of its A380 model, its flagship product which is set to become the biggest civilian airliner in the world when it finally enters service. The problems, which arose from problems in installing wires and cables, led to the departure of Humbert and are set to cut the number of deliveries of the A380 in 2007 to nine instead of 20-25.

Airbus, caught in a storm of bad publicity, has been trounced by US rival Boeing since the start of the year according to figures showing orders received by the two companies. The figures, calculated by AFP, show that at the end of June Airbus had received only 142 orders since the start of the year compared with 445 for Boeing.
Posted by: Seafarious || 07/07/2006 10:01 || Comments || Link || E-Mail|| [246 views] Top|| File under:
Who's in the News
92
[untagged]
Bookmark
E-Mail Me
The Classics
The O Club
Rantburg Store
The Bloids
The Never-ending Story
Thugburg
Gulf War I
The Way We Were
Bio
Merry-Go-Blog
Hair Through the Ages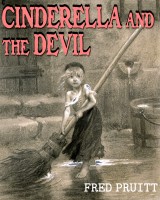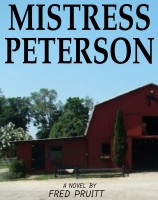 On Sale now!


A multi-volume chronology and reference guide set detailing three years of the Mexican Drug War between 2010 and 2012.

Rantburg.com and borderlandbeat.com correspondent and author Chris Covert presents his first non-fiction work detailing the drug and gang related violence in Mexico.

Chris gives us Mexican press dispatches of drug and gang war violence over three years, presented in a multi volume set intended to chronicle the death, violence and mayhem which has dominated Mexico for six years.
Click here for more information


Meet the Mods
In no particular order...


Steve White
Seafarious
Pappy
lotp
Scooter McGruder
john frum
tu3031
badanov
sherry
ryuge
GolfBravoUSMC
Bright Pebbles
trailing wife
Gloria
Fred
Besoeker
Glenmore
Frank G
3dc
Skidmark
Alaska Paul



Better than the average link...



Rantburg was assembled from recycled algorithms in the United States of America. No trees were destroyed in the production of this weblog. We did hurt some, though. Sorry.
34.204.187.106