-Lurid Crime Tales-
Oklahoma Woman Pleads No Contest to Chips-for-Sex Charges
OKLAHOMA CITY -- A woman has been fined $1,142 after pleading no contest to prostitution charges after she was accused of accepting a box of chips for sex.

Police say they arrested 36-year-old Lahoma Sue Smith in southeast Oklahoma City after finding her in her car with a man who told officers he knew he could find a prostitute in the area. Smith told officers the man said he didn't have any money so she agreed to accept a $30 case of chips as payment.

The man was not charged and his name hasn't been released.


Are we talking about poker chips, french fries, potato chips, or wood chips??? The article provides no clue. Thanks for nothing, AP!
Posted by: Scooter McGruder || 06/25/2009 04:25 || Comments || Link || E-Mail|| [6470 views] Top|| File under:
-Obits-
Sink The Tirpitz
NEARLY 66 years ago, a flotilla of mini-submarines set off to sink or cripple the mighty German battleship Tirpitz. Among the men behind this attack was Max Shean from Perth, a volunteer for one of World War II's most daring and hazardous naval missions.

Shean's courage in command of the X-craft submarines in Europe and the Pacific earned him an unrivalled reputation as a leader whose aggressive instincts were always tempered by concern for his crew.

He died on June 15, aged 90.

Born in July 1918, Shean was in his third year of an engineering degree when news of the Dunkirk evacuation inspired him to join the Royal Australian Naval Volunteer Reserves. A man of slender build, Shean was no swashbuckler. He was a man of quiet purpose, optimism and integrity. He was a meticulous planner. Shean trained in anti-submarine warfare in Sydney before serving on a British corvette, HMS Bluebell, on Atlantic convoy escort duty.

When the British admiralty called for volunteers for "special and hazardous service", he volunteered without hesitation. After 15 months crossing the U-boat infested North Atlantic, Shean thought this special service couldn't be more hazardous than what he had been doing.

Unaware that his new job meant manning top-secret X-craft submarines, he joined 12 other volunteers and began training at the submarine base HMS Dolphin, Gosport, in 1942. They soon learned that their mission was to penetrate German harbour defences with a crew of three.

Each had to be competent divers, so they could cut their way through anti-submarine nets to lay a pair of two-tonne explosive charges under the Tirpitz, an awesome machine of war that threatened Britain's trans-Atlantic supply lines. They had six months to prepare for the attack, which was initially planned for April 1943.

Conditions were cramped on the X-craft. These submarines were developed to penetrate the most heavily defended waterways and survive unrealistic odds.

Shean's engineering skills proved crucial during the X-craft sea trials. The X-craft became part of him for the rest of his life.

He was the perfect choice for such a mission. With his energy and friendly nature he became a popular member of the young group of submariners. In an effort to maintain secrecy, the British navy applied strict rules, but Shean wanted to capture the moment and smuggled a small Box Brownie camera in with him. As a result, he developed a unique record of the X-craft world.

However, the biggest obstacle to their mission was developing a means to cut the anti-submarine nets protecting the Tirpitz at its anchorage in a Norwegian fjord. In early training attempts to cut a submarine through a net, all divers had had great difficulty and one unfortunately drowned in the process. It fell on Shean to devise a solution.

Typical of a man who grew up playing around with boats on the Swan River, Shean found a way. He felt this to be his greatest contribution to the war effort.

In September 1943, Shean set sail with six X-craft submarines to carry out Operation Source, the sinking of the Tirpitz in Kaa Fjord. Although qualified as an X-craft commanding officer, Shean was appointed as the diving officer of X-9.

To reach the operations area, the X-craft had to be towed by an ocean-going submarine. Shean was on board the towing submarine, HMS Syrtis, with the rest of X-9's operational crew when it was discovered that X-9 had broken the tow and disappeared.

The shredded towline had become caught in Syrtis's port propeller and Shean was sent out to clear the snag. Working without his diving suit, which was in X-9, he dived into the freezing Arctic waters and managed to clear the line. However, the X-9, which was being manned at the time by another crew, was lost with all hands. The operation was over and, with it, Shean's chance to take part. The X-craft eventually achieved their mission and the Tirpitz was so severely damaged that it never put to sea again. But none of the X-craft survived the raid and nine men were lost.

Soon after returning from Operation Source, the British had built more X-craft, and in April 1944 Shean was appointed in command of the X-24 for Operation Guidance. The Germans had been using Bergen in Norway as a U-boat base, with a floating dock for maintenance and repair. It was Shean's task to destroy the dock, an almost impossible task given that the approach was 40 nautical miles from the open sea through busy and confined waterways patrolled by German vessels and protected by two minefields and anti-torpedo nets. The X-24 was towed to the drop-off point by HMS Sceptre, commanded by another Australian submariner, Ian McIntosh. At dusk on April 13, McIntosh slipped Shean's submarine and X-24 dived. Before departing, the two Australians co-ordinated a rendezvous. This mission was perilous from its inception and never before had only one X-craft been considered for such an operation.

Reflecting on Shean's selection as the submarine's captain, his engineer Vernon "Ginger" Coles said: "Max was the only captain I would sail with. When we went into Bergen the demeanour of Max was such that one would have thought we were going on exercise. He was cheerful, confident and pleased that we were doing something useful with no thought of not coming back."

Shean was just 25.

The X-24 negotiated the minefields and, on returning to periscope depth, passed so close to a patrolling German patrol boat that Shean could see its swastika flag. Shean calmly ducked directly underneath. The X-24 slowly crept up to the target area, where Shean manoeuvred the X-24 close to the Bergen docks. As he approached his target, Shean could see the wharf facilities looming out of the haze. The basin, however, was full of busy marine traffic. Later, he confided that it was at this point he was overcome with fear, but his sense of responsibility for his crew forced him to keep a steady head. He had to do the job. He had to get his crew home safely. He took the X-24 deep and made his run to the target.

The underwater picture was confused but the X-24 laid the charges, set with a four-hour time delay. Exhausted and starved of fresh air, Shean and his crew steered back through the heavily defended waters to the rendezvous with Sceptre. In the dark night that awaited them, a relieved McIntosh greeted Shean with a submariner's nonchalance, but through their exploits the young Australians forged a deep bond and remained close friends for the rest of their lives.

On their return to Scotland, Shean was to learn that faulty intelligence and incorrect charts had led him to lay the charges on a large enemy ammunition ship, the Barenfels, which was destroyed. Shean asked to be sent back for a second attack, a request that was refused. The British claimed the attack as a success; a significant target was sunk and the X-craft returned unscathed.

After the previous Tirpitz raid, when all six boats were lost, morale in the flotilla was low. The mere fact Shean had penetrated a heavily defended fjord and harbour 40 nautical miles deep and returned home was a great morale booster. It was the first time an enemy ship had been sunk at its berth without any loss to Allied navy personnel. More significantly, the attack proved to be a strategic success and the Admiralty gained great confidence in the ability of the X-craft in the war effort. This would later prove vital in the Pacific.

Shean was awarded the Distinguished Service Order for his leadership.

But a new threat had arisen and, following D-Day, the X-craft were required in the Pacific. Leaving his new bride in Scotland, Shean was posted to a submarine depot ship and sailed to the Pacific. He was again selected to command a special mission in which he was given the job of cutting two submarine telegraph cables that were part of the Japanese communications network linking Singapore, Saigon, Hong Kong and Tokyo. The Allies could not intercept and listen to Japanese communications sent via these underwater cables. If the X-craft men could sever this link, then the Japanese would have to revert to their secondary radio communications, which the Allies had the means to decipher.

At that stage it was vital for the war effort to understand the Japanese intentions, for it would be the cue to the Allies on whether to drop the atomic bomb. The mission was no easy task and Shean's engineering background again proved most useful. He developed a special flat grapnel for XE4 that was eventually used for the X-craft mission.

After training in Hervey Bay in Queensland, Shean sailed to Borneo in July 1945, then to The Philippines where the X-craft were launched on their mission to Saigon. He almost drowned en route after being swept overboard but was able to swim back and climb aboard after swimming the fastest few strokes of his life.

On July 31, the cable was cut. For his efforts in the Pacific, Shean was awarded a bar to his DSO and a US Bronze Star.

On completion of the war, Shean graduated with honours in engineering before a career in the West Australian power industry. He was an avid sailor and in 1978 sailed his yacht Bluebell from Fremantle to Britain in the 150-year celebration Parmelia race, in the open division, which he won.

Shean was a proud submariner until his final days. He maintained close links with his X-craft comrades; Coles and he wrote to each other every three months.

McIntosh and Shean together were patrons of the submarine museum in Fremantle.

Shean is survived by his wife of 65 years, Mary; two daughters, Ruth and Heather; five grandchildren; and three great-grandchildren.
Posted by: Anonymoose || 06/25/2009 19:06 || Comments || Link || E-Mail|| [6465 views] Top|| File under:
-Short Attention Span Theater-
Jackie Kennedy Seduced Marlon Brando - Guinevere sleeping with Lancelot
Note the original title called her Jackie Onassis but she didn't become Onassis until 1968. In 1964 she was still Jackie Kennedy.


MARLON Brando enjoyed two nights of passionate sex with Jacqueline Kennedy and wanted to bare the intimate details to the world, a new book reveals.

In "Bobby and Jackie: A Love Story," which details a purported post-JFK assassination affair between Jackie and Robert F. Kennedy, C. David Heymann has obtained passages from Brando's account of how he hooked up with Jackie in 1964. They were in the first draft of the Oscar winner's 1994 memoir, "Songs My Mother Taught Me," until an editor friend of Jackie (by then also the widow of Aristotle Onassis) at Random House insisted they be cut, Heymann writes.

The first time, "according to Brando, [their] three-hour meal included a good deal of drinking . . . Jackie and the actor danced and drank. During their dance, Jackie, deeply attracted to Brando, 'pressed her thighs' suggestively into his. They danced again, then sat down and began to 'make out,' " according to Heymann.

He relates: "In Brando's words, 'From all I'd read and heard about her, Jacqueline Kennedy seemed coquettish and sensual but not particularly sexual. If anything, I pictured her as more voyeur than player. But that wasn't the case. She kept waiting for me to try to get her into bed. When I failed to make a move, she took matters into her own hands and popped the magic question. 'Would you like to spend the night?' And I said, 'I thought you'd never ask.' "

A week later, Jackie again hooked up with Brando at a Sutton Place apartment he borrowed from a friend. Commenting on Jackie's "boyish hips" and "muscular frame," Brando said, "I'm not sure she knew what she was doing sexually, but she did it well."

But Jackie then ended it. Heymann writes: "Having twice consummated her relationship with Brando, Jackie showed no interest in pursuing him further."

The book from Atria is due next month.
Posted by: GolfBravoUSMC || 06/25/2009 12:25 || Comments || Link || E-Mail|| [6474 views] Top|| File under:
Monkey urinates on Zambian president
A monkey urinated on Zambian President Rupiah Banda as he spoke to reporters outside his State House offices on Wednesday. "You have urinated on my jacket," a startled Banda told the monkey, one of many that makes their home in the trees outside his offices.

"I will give this monkey for lunch to Mr Sata," he joked, referring to opposition leader Michael Sata, who Banda defeated in last year's elections.

Banda devoted much of his second news conference as president to reassuring Zambians over the dramatic economic slowdown resulting from plunging prices for copper, the country's main export.
Posted by: Fred || 06/25/2009 00:00 || Comments || Link || E-Mail|| [6461 views] Top|| File under:
Africa Subsaharan
Zim begins work on new Constitution
[Mail and Globe] Zimbabwe on Wednesday launched efforts to write a new Constitution to pave the way to fresh elections, a key step in the power-sharing pact meant to haul the country from a decade of turmoil.

"We count on our inner strength as a people and on our unflinching determination to turn a new page in our lives as Zimbabweans despite many obstacles," Parliament speaker Lovemore Moyo told foreign diplomats.

Speaking ahead of the first public meeting on the Constitution later in the day, Moyo urged the diplomatic community to support the process.

"The Constitution-making process is taking place in an environment of acute resource constraints," Moyo said. "We call upon you, your excellencies, to lend your support to this process.

We are happy with the progress made so far despite limited resources."

In April Parliament elected a 25-member committee drawn from members of President Robert Mugabe's Zanu-PF party and Prime Minister Morgan Tsvangirai's Movement for Democratic Change (MDC) to spearhead the process.

Under the accord that created the unity government four months ago, a new Constitution should be tabled in Parliament by February next year, with a referendum on the charter held by July.

Moyo also assured the diplomats that the Constitution-building process will be transparent, and not manipulated by politicians.

"As Parliament we want to make sure that this process is as open, transparent, democratic and as inclusive as possible in order to accomodate the views of all Zimbabweans."
Posted by: Fred || 06/25/2009 00:00 || Comments || Link || E-Mail|| [6462 views] Top|| File under:
Arabia
Dubai's finance head removed from all posts
[Al Arabiya Latest] Former Dubai Department of Finance director-general Nasser al-Shaikh has been removed from all government positions, United Arab Emirates state news agency WAM reported on Wednesday.

Shaikh resigned earlier this week from several government-linked positions, including Dubai Islamic Bank and its affiliate Deyaar just a month after he was replaced as head of the emirate's finances.

At the time, he was moved to the position of assistant to the director of the Ruler's Court for Foreign Affairs.

WAM cited a statement from the media office of Dubai's ruler and Prime Minister of the United Arab Emirates, Sheikh Mohammed bin Rashid al-Maktoum.

The report did not reveal why Shaikh had been removed.


"I don' wanna talk about it!"


Shaikh's surprise dismissal from the finance department, a day after outlining the emirate's handling of the financial crisis and its recovery plan at the World Economic Forum, has triggered questions and fuelled rumors among some investors as Dubai and its constellation of government-controlled companies attempt to restructure and meet looming debt needs.

During his brief tenure, Shaikh earned a measure of respect from investors as head of the department for his efforts to navigate the difficulties created in the former boom-town following a liquidity crunch and collapse in real estate markets.

It was not immediately clear how the decision would affect his chairmanship of Islamic mortgage lender Amlak.
Posted by: Fred || 06/25/2009 00:00 || Comments || Link || E-Mail|| [6461 views] Top|| File under:
Bangladesh
Khaleda for probe into repression
[Bangla Daily Star] Leader of the Opposition Khaleda Zia yesterday urged the government to immediately take effective steps to investigate each incident of 'repression on politicians, businessmen and citizens' during the emergency period and hold trials of the people responsible.

In a statement issued on the occasion of International Day Against Torture to be observed tomorrow, the BNP chairperson also appealed to the United Nations to take necessary steps for encouraging the government to take such initiatives.

Khaleda recalled the "torture on her and her two sons and her party leaders and workers during the then Army Chief Gen Moeen U Ahmed-supported unconstitutional government of January 11, 2007."

"During the emergency period," she said, "The unconstitutional government had confined me in my house for nearly one year and kept me in solitary imprisonment for another year without trial."

Khaleda said the unconstitutional government arrested her two sons and perpetrated inhuman physical and mental tortures on them taking them to unknown places in the name of interrogation.

"But in the last two years they could not prove in court any allegation brought against me," Khaleda said in her statement.

The BNP chairperson further said other political party leaders, businessmen and citizens were also subjected to torture in the name of interrogation, but proper investigation and the trial of those were not held during the emergency period.

She lamented that no step has been taken yet in this regard although an elected government is in power.

She also criticised the present government for repressing the opposition.

On the eve of the International Day Against Torture, Khaleda condemned all those incidents of repression and expressed her heartfelt sympathy to all the oppressed people of the world, including Bangladesh.
Posted by: Fred || 06/25/2009 00:00 || Comments || Link || E-Mail|| [6462 views] Top|| File under:
Britain
British Muslims rally against sex-ed plans
[Al Arabiya Latest] Nearly 2,000 Muslims in Britain have signed a petition against a proposed sex education curriculum, protesting the government's push for compulsory sex-ed for children as young as five.


I have to agree with the objection to the bottom age boundary, and I went to a public school so progressive I had sex ed units in nine of the twelve years I attended classes there.

Classes about personal, social and health matters including sex and relationships will be compulsory for all schoolchildren aged five to 16 when the new school year starts as part of the Sexual Relationship Education (SRE) curriculum in all of Britain's schools according to a government report currently released for public consultation.

The curriculum, proposed by the government as a solution to the country's growing rate of teenage pregnancy, the highest in Europe, is currently open for public consultation. And Muslims are taking advantage of the comment period to tell the government that they oppose teaching sex in school.


Sex, true history, Western philosophy, the usual subjects objected to.

The government has also called for more school-based clinics to provide contraception while Britain's Department for Children, Schools and Families has urged schools to begin teaching sex-ed earlier age.


That I object to, too. Let them buy condoms at the corner shop like everyone else.
Posted by: Fred || 06/25/2009 00:00 || Comments || Link || E-Mail|| [6461 views] Top|| File under:
Economy
Warren Buffett to CNBC: U.S. Economy In "Shambles" .. No Signs of Recovery Yet
In a live interview on CNBC today, Warren Buffett said there has been little progress over the past few months in the "economic war" being fought by the country. "We haven't got the economy moving yet." While the economy is a "shambles" and likely to stay that way for some time, he remains optimistic there will eventually be a recovery over a period of years.


One hopes the gentleman has a more detailed analysis he is keeping to himself. After all, even I could come up with something more profound than the statement above, and my understanding of matters financial worries Mr. Wife exceedingly.
Posted by: Fred || 06/25/2009 00:00 || Comments || Link || E-Mail|| [6459 views] Top|| File under:
Home Front: Politix
Sometimes, Common Sense Prevails
It just took a lot of time & effort to do so...



The US Supreme Court has ruled that school staff broke the law when they ordered a 13-year-old girl to strip while searching her for painkillers.

The Arizona school, which bans prescription and over-the-counter drugs, suspected Savana Redding, then 13, of carrying ibuprofen.

After no drugs were found in her bag, she had to remove her clothing, and then move her bra and underwear.

However, the court said individuals could not be held liable in a lawsuit.

The school principal acted on a tip-off from another student that Savana was carrying ibuprofen.

Justice David Souter said: "What was missing from the suspected facts that pointed to Savana was any indication of danger to the students from the power of the drugs or their quantity, and any reason to suppose that Savana was carrying pills in her underwear," Associated Press reported.

"We think that the combination of these deficiencies was fatal to finding the search reasonable."

The justices said the lower courts would have to determine whether Safford United School District No. 1 could be held liable.
Posted by: Rawsnacks || 06/25/2009 14:37 || Comments || Link || E-Mail|| [6483 views] Top|| File under:
International-UN-NGOs
UN starts debate on financial crisis
[Bangla Daily Star] The UN General Assembly kicks off a three-day high-level conference yesterday to weigh measures to help the poorest and most vulnerable countries weather the global financial and economic crisis.

Assembly President Miguel D'Escoto Brockmann, the organizer, said the event aimed to "identify emergency and long-term responses to mitigate the impact of the crisis, especially on vulnerable populations.

The conference will also "initiate a needed dialogue on the transformation of the international financial architecture, taking into account the needs and concerns of all member states."

Developing countries, which make up the vast majority of the 192-member assembly, argue that they are paying the price for a crisis that was created by the developed world.

"Although we were not responsible, we are suffering the collateral damage," Martin Khor, executive director for the South Center, a Geneva-based policy think tank for developing countries, said here this week.

Organizers noted that the World Bank is projecting a finance gap of up to 700 billion dollars in developing countries, resulting in additional deaths of 1.5 to 2.8 million infants by 2015 and more than 100 million people tipping over into extreme poverty each year for the duration of the crisis.

Khor stressed that the international response to the global crisis has been undertaken by exclusive clubs such as the Group of Eight (G8) or Group of 20 (G20) while most developing countries have had no say.

"This meeting leaves no doubt that the proper and most fitting venue to discuss this type of problem is the United Nations," D'Escoto said. "After all, we're talking about global problems and they should be discussed globally."

Nearly 120 UN member states are to attend the parley, including presidents Rafael Correa of Ecuador and Hugo Chavez of Venezuela, the vice presidents of Iran and Zimbabwe, and the prime ministers of Bosnia, Serbia, Togo and several Caribbean nations.

But in an apparent sign of lack of interest, key developed countries are sending low-level delegations.

D'Escoto, a former Nicaraguan foreign minister, said he was "relieved" that a revised outcome document due to be adopted at the end of the three-day meeting has been finalized.


If the outcome document adopted at the end of the three day meeting is finalized, why have the meeting? Apparently the meeting's already been had



Posted by: Fred || 06/25/2009 00:00 || Comments || Link || E-Mail|| [6466 views] Top|| File under:
OPEC warns media on using inappropriate phrases
Secretary General of the Organization of Petroleum Exporting Countries (OPEC) Abdullah Al-Badri on Wednesday warned OPEC members of the use of oil and energy terminology that does not correspond with the organization's policies.

Some common phrases in oil and energy-related media reports are used to question the organization's leading role in achieving stability in global markets, he viewed, expressing regret that the media outlets of OPEC member states were using them.

Bringing up an example, he mentioned the word "cartel," which is a combination of independent business organizations formed to regulate production, pricing, and marketing of goods by the members.

Despite being a production regulator, Al-Badri noted that OPEC has never been a price regulator, and that global supply and demand have forever been the main factor behind the rise and fall of prices.

Stop laughing, now. Have you ever tried to say the phrase "OPEC has never been a price regulator, and that global supply and demand have forever been the main factor behind the rise and fall of prices" without any lips? It ain't easy, nosirree...

Here they are, I found them where they'd fallen behind the radiator.
Posted by: Seafarious || 06/25/2009 00:00 || Comments || Link || E-Mail|| [6460 views] Top|| File under:
Science & Technology
Drone Pilot Trainees Now the Majority
WASHINGTON -- More troops will be trained as unmanned airplane operators than as fighter or bomber pilots combined, the U.S. Air Force said.

The increased number of drone operators signals a turning point for the military branch as it relies increasingly on unmanned aircraft in concert with piloted aircraft, USA Today reported Tuesday. The "Unmanned System Update" report indicated the Air Force plans to develop drones that would be fighters, bombers and tankers.

The Air Force said it will train 240 pilots to fly Predator and Reaper drones compared with 214 fighter and bomber pilots for fiscal year 2009 ending Sept. 30. Officials said there are 550 drone operators compared with 3,700 fighter and 900 bomber pilots.

"The capability provided by the unmanned aircraft is game-changing," Air Force Chief of Staff Gen. Norton Schwartz told USA Today. "We can have eyes 24/7 on our adversaries. The importance of that is clear in the feedback from the ground troops -- this is a capability they don't want to be without."

Lexington Institute military analyst Loren Thompson told USA Today intelligence-gathering has been the Pentagon's weak spot for years but has improved recently.


I hope this doesn't mean they are training much less manned pilots, but just more unmanned pilots.
Posted by: Lumpy Angaith3743 || 06/25/2009 01:39 || Comments || Link || E-Mail|| [6463 views] Top|| File under:
Syria-Lebanon-Iran
Iran says Neda's death may be tied to 'terrorist' group
TEHRAN, Iran (CNN) -- Iran said the gunman who killed Neda Agha-Soltan may have mistaken her for the sister of an Iranian "terrorist," the Islamic Republic News Agency reported Wednesday.


They may have. And they may not have.


Iran blamed the death of the woman known to the world simply as Neda squarely on "those groups who want to create division in the nation," saying they planned the woman's killing "to accuse the Islamic republic of ruthlessly dealing with the opposition," according to IRNA, Iran's state-run news agency.


Must be terrorist groups of some kind if they want to take down the Iranian government. Only terrorists would use these kinds of evil tactics. Right?


The report said the investigation into her death is ongoing, "but according to the evidence so far, it could be said that she was killed by mistake. The marksmen had mistaken her for the sister of one of the Monafeghin who had been executed in the province of Mazandaran some time ago."


It could be said. And it could be a trial balloon. Or it might not if it sticks.


Monafeghin refers to the People's Mujahedin Organization of Iran, or PMOI, which promotes a secular, Marxist government for Iran, and has waged a violent campaign against the fundamentalist Islamic regime, including bombings that killed politicians, judges and Cabinet members.

Also known as Mujahedin-e-Khalq, the group initially was formed to oppose the Shah of Iran but fell out of favor with the Islamic Revolution of Ayatollah Ruhollah Khomeini after 1979.

The European Union removed the group from its list of terrorist organizations this year, prompting outrage from Tehran. The Iranian Foreign Ministry accused the European Union of "making friends and cooperating with terrorists" by removing the group from its list.

Neda, 26, rose to prominence within hours after a crudely shot video documenting her final moments was uploaded to the Web. Shortly after she died Saturday from a single gunshot wound to the chest, she emerged as a powerful symbol of opposition to the Iranian government.


One of many, I'm afraid. I guess guys don't count.


"It's heartbreaking," President Obama said Tuesday, referring to the video of Neda, which means "divine calling" in Farsi.


Thanks for not voting present, Limpbama. Good to see you have an opinion, even if you did find it on a teleprompter.


"And I think anyone who sees it knows there's something fundamentally unjust about it."


Something you just can't quite put your finger on. Or affix your opinion to.


The Iranian government has sought to minimize the impact of her death.


By sending Basij and police to oust her family from their homes and go after anyone who mourns her death, of course. What could better befit someone who was killed by, err, "terrorists".




That's why her family is reported to be under arrest, evicted from their home, and no funeral allowed, right?


IRNA reported Wednesday that the killer, or killers, may have "thought that they were targeting one of the government opposition people and that is why they immediately distributed the video of the aftermath of the killing through the official and unofficial media in order to reach their murderous objectives against the Iranian government and revolution."


They may have. And they may not have . . . .
Posted by: gorb || 06/25/2009 03:48 || Comments || Link || E-Mail|| [6469 views] Top|| File under:
Stoned wallabies make crop circles
Australian wallabies are eating opium poppies and creating crop circles as they hop around "as high as a kite", a government official has said.

Lara Giddings, the attorney general for the island state of Tasmania, said the kangaroo-like marsupials were getting into poppy fields grown for medicine.

She was reporting to a parliamentary hearing on security for poppy crops.

Australia supplies about 50% of the world's legally-grown opium used to make morphine and other painkillers.

"The one interesting bit that I found recently in one of my briefs on the poppy industry was that we have a problem with wallabies entering poppy fields, getting as high as a kite and going around in circles," Lara Giddings told the hearing.

"Then they crash," she added. "We see crop circles in the poppy industry from wallabies that are high."

Rick Rockliff, a spokesman for poppy producer Tasmanian Alkaloids, said the wallaby incursions were not very common, but other animals had also been spotted in the poppy fields acting unusually.

"There have been many stories about sheep that have eaten some of the poppies after harvesting and they all walk around in circles," he added.

Retired Tasmanian poppy farmer Lyndley Chopping also said he had seen strange behaviour from wallabies in his fields.

"They would just come and eat some poppies and they would go away," he told ABC News.

"They'd come back again and they would do their circle work in the paddock."


Posted by: 3dc || 06/25/2009 16:04 || Comments || Link || E-Mail|| [6461 views] Top|| File under:
Who's in the News
63
[untagged]
6
TTP
3
Govt of Iran
2
al-Qaeda in North Africa
2
Govt of Pakistan
2
Iraqi Insurgency
2
Taliban
1
Takfir wal-Hijra
1
Govt of Sudan
1
al-Qaeda
1
ISI
1
Jemaah Islamiyah
1
Palestinian Authority
1
al-Shabaab
1
Global Jihad
1
al-Qaeda in Pakistan
Bookmark
E-Mail Me
The Classics
The O Club
Rantburg Store
The Bloids
The Never-ending Story
Thugburg
Gulf War I
The Way We Were
Bio
Merry-Go-Blog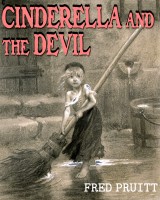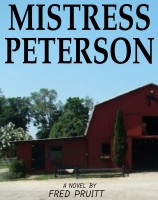 On Sale now!


A multi-volume chronology and reference guide set detailing three years of the Mexican Drug War between 2010 and 2012.

Rantburg.com and borderlandbeat.com correspondent and author Chris Covert presents his first non-fiction work detailing the drug and gang related violence in Mexico.

Chris gives us Mexican press dispatches of drug and gang war violence over three years, presented in a multi volume set intended to chronicle the death, violence and mayhem which has dominated Mexico for six years.
Click here for more information


Meet the Mods
In no particular order...


Steve White
Seafarious
Pappy
lotp
Scooter McGruder
john frum
tu3031
badanov
sherry
ryuge
GolfBravoUSMC
Bright Pebbles
trailing wife
Gloria
Fred
Besoeker
Glenmore
Frank G
3dc
Skidmark
Alaska Paul



Better than the average link...



Rantburg was assembled from recycled algorithms in the United States of America. No trees were destroyed in the production of this weblog. We did hurt some, though. Sorry.
35.172.217.174

Help keep the Burg running! Paypal: