Africa Horn
US sends arms to besieged Somali govt
[Al Arabiya Latest] The United States is sending weapons to Somalia's government to thwart Islamist insurgents, who reportedly chopped off the hands and feet of thieves and paraded the severed limbs in the streets of Mogadishu, the Washington Post reported on Thursday.

While the United Nations has had a long-standing arms embargo on Somalia, a May Security Council resolution urged member states to train and equip government security forces --as long as a U.N. embargo monitoring committee had no objections.



" The prospect of the government collapsing is sending alarm bells ringing in Western capitals, but whether this latest move will succeed remains to be seen "

Rashid Abdi, analyst at International Crisis Group
"It's confirmed. They received approval from the U.N. Security Council," an international security source said.

Another foreign security source said weapons had come into Somalia for the government via Uganda, which provides half the 4,300 African Union troops protecting key sites in Mogadishu.

"The prospect of the government collapsing is sending alarm bells ringing in Western capitals, but whether this latest move will succeed remains to be seen," said Rashid Abdi, analyst at International Crisis Group.


Now, there's some insightful analysis. We need more like that.


"Going further than providing arms to actually sending in more foreign forces would be a mistake," he said. "The government would then play right into the hands of the militants, who would accuse them of accepting foreign meddling."
Posted by: Fred || 06/27/2009 00:00 || Comments || Link || E-Mail|| [6478 views] Top|| File under: al-Shabaab
Violence taking heavy toll on Somalia
[Mail and Globe] Spiralling violence in Somalia's capital, Mogadishu, is taking a heavy toll on civilians, with more than 250 killed and 160 000 forced to flee their homes over the past seven weeks, aid agencies said on Friday.

Fighting between government forces and the Islamist-led insurgency, which erupted on May 7, "is leaving a trail of civilian casualties, destruction and renewed displacement", the United Nations High Commissioner for Refugees (UNHCR) said.

"The deteriorating security situation has sharply reduced deliveries of desperately needed humanitarian aid to the displaced in and around Mogadishu," UNHCR spokesperson William Spindler told a news briefing in Geneva.

Somali hospitals have reported more than 250 civilians killed and 900 wounded during the period, the UNHCR said.

The International Committee of the Red Cross (ICRC) put the number of wounded much higher at two Mogadishu hospitals, Medina and Keysaney, which it has provided with life-saving medical and surgical supplies.

"Since May 7, they received more than 1 500 wounded people in these two hospitals alone, which is far more than their usual capacity," ICRC spokesperson Anna Schaaf said.

The humanitarian agency said it had no figure for the death toll in the latest round of fighting in the Horn of Africa country, where the government, which controls little but a few parts of the capital, declared a state of emergency a week ago.

A two-year insurgency has killed about 18 000 civilians and unknown numbers of fighters.

"We estimate that since the start of the fighting in May, more than 160 000 people have been forced to leave their homes and seek shelter elsewhere within Somalia or in neighbouring countries," Spindler said.
Posted by: Fred || 06/27/2009 00:00 || Comments || Link || E-Mail|| [6466 views] Top|| File under: al-Shabaab
Africa North
Mauritania arrests suspects allegedly linked to Americans murder
[Maghrebia] Mauritanian officials arrested two young men Thursday (June 25th) in Nouakchott as part of their investigation into the murder of American aid worker Christopher Leggett, PANA reported. Leggett, a computer teacher and NGO worker in the El Kasr neighbourhood of Nouakchott, was shot and killed by two unidentified assailants on Tuesday. In a statement aired Wednesday night on Qatari satellite TV channel Aljazeera, al-Qaeda claimed responsibility for the murder.
Posted by: Fred || 06/27/2009 00:00 || Comments || Link || E-Mail|| [6467 views] Top|| File under: al-Qaeda in North Africa
Africa Subsaharan
Nigeria meets rebel conditions for peace
[Iran Press TV Latest] Nigerian authorities have agreed to release the leader of the country's freedom fighters in compliance with a precondition set by the rebels for peace.


The proper definition of peace being hudna, of course.

On Friday, head of the Movement for the Emancipation of the Niger Delta (MEND) Henry Okah, who had been charged with treason and arms trafficking, was given national amnesty by the government, BBC reported.

The gunmen had conditioned any peace accord on the release of Okah within a week.

The government also announced a period of amnesty for all rebels from August 6 to October 4 during which they will be allowed to avoid prosecution by laying down arms. "We have the 60 days period of grace from August 6, 2009 for all those who are willing to embrace the amnesty to surrender their weapons and renounce militancy," AFP quoted Interior Minister Major General Godwin Abbey as saying.

MEND rebels, who first appeared in 2005, eye a bigger share of the national oil and gas revenues and have conducted numerous attacks and abductions in an attempt to scare away foreign oil workers. The group has managed to reduce Nigeria's oil production by around 500,000 barrels per day.
Posted by: Fred || 06/27/2009 00:00 || Comments || Link || E-Mail|| [6467 views] Top|| File under:
Bangladesh
1 killed in gunfight in Rangamati
[Bangla Daily Star] An armed cadre of Pahari Chhatra Parishad (PCP), student front of Parbattya Chattagram Jana Sanghati Samity (PCJSS), was shot dead during a gunfight with security personnel at Suvalong Bazar yesterday morning. The deceased was identified as Jagadish Chakma alias Tarun Chakma, 30, son of Gunadhar Chakma of village Moitri Nagar in the town.


Thirty years old and still a student? A bit slow, perhaps?

Locals and security personnel sources said a dozen of armed PCP activists led by Tarun Chakma went to Suvalong Bazar, 30 kms off the district town, to attack the local office of United Peoples' Democratic Front (UPDF), an anti-peace treaty organisation.


Anti-peace treaty? Who is treating with whom?

Being informed by UPDF activists, army from local camps challenged the PCP men when the armed cadres reached Suvalong Bazar at about 11:00am.

At one stage, the PCP activists started fleeing the scene by firing gunshots at army. The security men also retaliated by firing bullets, leaving Tarun dead on the spot.


Shooting at an army, unless one is another army, strikes me as a good way to get killed.

Army personnel arrested PCP activist Elen Chakma from the spot while other PCP men managed to escape during the gunfight. No case was filed till 5:30pm yesterday.
Posted by: Fred || 06/27/2009 00:00 || Comments || Link || E-Mail|| [6471 views] Top|| File under:
Caucasus/Russia/Central Asia
Russia Ingush leader's relative dies of bomb wounds
A relative of the head of Russia's Ingushetia region, who was accompanying him when their convoy was hit by suicide bomb attack, died of his wounds on Saturday, Russian news agencies reported.

Ingush President Yunus-Bek Yevkurov was himself badly wounded in the June 22 assassination attempt when a suicide bomber detonated a huge bomb that destroying his armoured car. Agencies quoted Ingush hospital doctors as saying, Ramzan Yevkurov, 34, a cousin of the Ingush leader who was driving the car, died of multiple wounds. The Ingush leader's brother was also wounded.

Yevkurov is being treated in a Moscow hospital and spokesman Kaloi Akhilgov told RIA news agency that his condition was stable though he had not regained consciousness since the attack.
Posted by: ryuge || 06/27/2009 06:50 || Comments || Link || E-Mail|| [6468 views] Top|| File under:
Home Front: WoT
Rep. Harman wants to eliminate funding and close National Applications Office
Rep. Jane Harman (D-CA), the chair of the House Homeland Security Committee's intelligence and terrorism risk assessment subcommittee, has submitted two pieces of legislation; one that would prohibit DHS from spending any money on the National Applications Office (NAO), which coordinates the use of space-based U.S. satellite imagery for domestic surveillance purposes, and the second that would close the NAO altogether.

Posted by: Besoeker || 06/27/2009 07:54 || Comments || Link || E-Mail|| [6483 views] Top|| File under:
India-Pakistan
5 militants killed in shootout in south Pakistan
Police killed five suspected militants Saturday in a nighttime raid on a Karachi apartment housing insurgents loyal to the Pakistani Taliban leader blamed for a wave of suicide attacks, a top official said.

City police chief Waseem Ahmed said officers found a large quantity of weapons and explosives in the apartment. He said the militants were planning terror attacks in Pakistan's biggest city.

Police taking part in the raid early Saturday told the militants to surrender, but they shot at police, Ahmed said. In the gunbattle that ensued, five militants were killed, five were wounded and six escaped in the darkness, he said.

"All the dead belonged to Baitullah Mehsud. They were planning to target the city for their terrorist activities," Ahmed said.

Mehsud is blamed for a wave of suicide bombings across Pakistan that spokesmen for his group have said is in retaliation for two military offensives against Taliban in the country's volatile northwest.
Posted by: tipper || 06/27/2009 03:07 || Comments || Link || E-Mail|| [6464 views] Top|| File under: Taliban
Pakistan: Eight killed as tribes clash in northwest

[ADN Kronos] At least eight people were killed in continuing clashes in northwest Pakistan between rival factions in the Kurram Agency tribal area on Thursday. Local people said fresh clashes in the Baleshkhel area left eight people dead and several others injured.

The two tribes targeted each other's positions with heavy weapons, including mortars, rockets and Kalashnikovs.

Local tribal elders meanwhile, expressed concern over what they called the lukewarm attitude of the government, saying it had failed to resolve the issue.

A member of Pakistan's national assembly from Kurram Agency, Sajid Tori, has appealed to the government and tribal chieftans to help put an end to the clashes.

At least seven people died in clashes on Wednesday and scores have been killed since hostilities began in mid-June.

Posted by: Fred || 06/27/2009 00:00 || Comments || Link || E-Mail|| [6466 views] Top|| File under: Takfir wal-Hijra
Two militant commanders arrested in Nowshera
[The News (Pak)] A law enforcement agency claimed to have arrested two militant commanders in guise of internally displaced persons (IDPs) in a raid on a local school in Kheshgi area on Thursday.

Sources said the police and intelligence agency personnel conducted a joint raid on the Government High School Kheshgi, which was being used as a camp for the IDPs, and arrested two militant commanders, identified as Adnan Shah and Sabir Shah, residents of Swat district.

Both the militants had worked as commanders with the TTP Swat-based chief Maulana Fazlullah. They had changed their appearance by trimming their beard and hair and were living with their families settled in the school camp. They were also getting relief aid in the camp along with other IDPs.
Posted by: Fred || 06/27/2009 00:00 || Comments || Link || E-Mail|| [6467 views] Top|| File under: TTP
20 Taliban killed in South Waziristan
At least 20 Taliban were killed and 15 others injured when security forces shelled TTP chief Baitullah Mehsud's hideouts in South Waziristan, a private TV channel reported on Friday.

Fighter jets bombarded Taliban hideouts in the agency's Ladha, Saam and Makeen tehsils, it said

North Waziristan: Meanwhile, four persons, including three security personnel, were killed and 24 others injured in two remote-controlled bomb attacks on a security convoy in North Waziristan Agency on Friday.

Local sources told Daily Times that an army convoy from Bannu was proceeding to Miranshah in the morning when it was targeted with a remote-controlled bomb on the Chashma Pul -- around two kilometres from agency headquarters Miranshah.

The attack killed three security personnel and a pedestrian and injured 20 personnel. The injured were moved to a hospital in Toochi Fort. The same convoy was targeted a second time as it reached Nooruk, 20 kilometres from Miranshah. The second explosion injured four security personnel.
Posted by: Fred || 06/27/2009 00:00 || Comments || Link || E-Mail|| [6468 views] Top|| File under: TTP
5 Mehsud aides killed in Karachi
At least five associates of Tehreek-e-Taliban (TTP) chief Baitullah Mehsud were killed in a shootout with the police in Sohrab Goth area, Gadap Town on Friday night. Gadap Town SP Rao Anwaar said that the police, after receiving a tip-off, conducted a raid at the TTP members' hideout near Pioneer farmhouse -- a secluded area on the outskirts of Karachi. Some of the terrorists managed to escape while the police killed five of them during crossfire. A large quantity of weapons was also seized from the hideout.
Posted by: Fred || 06/27/2009 00:00 || Comments || Link || E-Mail|| [6471 views] Top|| File under: TTP
Girls' school blown up
Suspected Taliban blew up a girls' primary school on the outskirts of the provincial capital during the early hours of Friday, said police. There were no casualties. An official from the Mattani Police Station told Daily Times that three suspected Taliban broke into Government Girls Model Primary School Ghaziabad in Frontier Road area, tied up the guard and planted explosives on the premises. Four devices went off in quick succession, destroying the boundary wall and five of the six rooms in the building, said the official. Attacks on girls' school on the outskirts of Peshawar have recently spiked. Friday's attack was the second such attack in less than a week.


Apparently it's summer holidays. The brave Lions of Islam are blowing up empty buildings.
Posted by: Fred || 06/27/2009 00:00 || Comments || Link || E-Mail|| [6469 views] Top|| File under: TTP
Iraq
Bomb kills 13, wounds over 50 in Baghdad
[Al Arabiya Latest] A bomb killed 13 people and wounded over 50 when it exploded in an industrial area of Baghdad on Friday, just four days before United States combat troops are due to withdraw from Iraqi cities and towns.

Defense and interior ministry officials confirmed the toll and said the bomb went off around 9 a.m. (0600 GMT) while people gathered at the market on the Muslim day of rest. The bomb was planted on a motorbike in a market specializing in motorcycles in Bab al-Sheikh in central Baghdad.



" There was a huge shockwave. I saw so many people burned; others were thrown in the air. My friend was killed "

Bike trader Maytham Abdelamir
"People burned and bodies were thrown everywhere," Omar Hashem, 34, who was accompanying a friend to the market when the explosion happened.

"At first we ran away but we returned to help the victims," he added, his clothes covered in blood.


The act of a good citizen.

Bike trader Maytham Abdelamir, 23, crying, added: "There was a huge shockwave. I saw so many people burned; others were thrown in the air. My friend was killed."

Officials from two Baghdad hospitals told AFP 54 people had been wounded.

A spate of bombings in Baghdad and other parts of Iraq raises questions about the abilities of Iraqi security forces, whose ranks have swelled since they were disbanded after the U.S.-led invasion in 2003, to combat a stubborn insurgency.


P'rhaps y'all should quietly ask the Americans not to leave just yet.

On Wednesday, 78 people were killed in a bomb attack in Baghdad's Sadr City neighborhood, just days after a truck bomb killed 73 people in the northern city of Kirkuk.


The Tree of Liberty, etc.
Posted by: Fred || 06/27/2009 00:00 || Comments || Link || E-Mail|| [6476 views] Top|| File under: Iraqi Insurgency
Southeast Asia
Nine wounded in southern Philippine bomb attack
Nine people were wounded in a bomb attack at a bus terminal in the southern Philippines, police said. The blast, the latest in a string of attacks in the south over the past few months, hit in the town of Tacurong on Mindanao island, regional police spokesman Chief Inspector Alexander Sarabia said.

While no one has claimed responsibility for Saturday's blast, the military said they have reason to believe it was carried out by a "special operations group" of the separatist Moro Islamic Liberation Front (MILF). "The planned bombing activities targetting bus terminals and military installations clearly ... is a part of their diversionary effort to inflict casualties," regional army spokesman Lieutenant Colonel Jonathan Ponce said. "These rogue MILF groups are very desperate," he said, adding that a military ordnance team was helping police secure the area around the attack to make sure there are no follow-up blasts.
Posted by: ryuge || 06/27/2009 06:46 || Comments || Link || E-Mail|| [6463 views] Top|| File under:
Three killed in gunfight in Thai south, terrorists surrounded
A soldier, policeman and a terrorist suspected insurgent were killed in a gun battle in Thailand's restive Muslim south, security forces said on Saturday. A Reuters reporter at the scene said at least two terrorists rebels were holed up inside a house at 11 a.m. local time surrounded by a combined force of 200 police and soldiers.

The standoff came after unknown gunmen attacked a joint military and police patrol unit early Saturday in a town in Yala, one of three provinces near the Malaysian border where nearly 3,500 people have died in five years of unrest.

After the policeman, soldier and terrorist suspected militant were killed in the gunfight, the other gunmen retreated to a nearby house and were resisting calls by security forces to surrender, the reporter said.

A recent escalation in hostilities in the deep south has killed 41 people and wounded 60 this month alone.
Posted by: ryuge || 06/27/2009 05:54 || Comments || Link || E-Mail|| [6467 views] Top|| File under:
Philippines: Militants demand ransom for kidnapped Italian
[ADN Kronos] Islamic militants who abducted Italian aid worker Eugenio Vagni in the southern Philippines in January, have demanded a "ridiculous" ransom for his release, sources have told the head of the Philippines Red Cross, Richard Gordon. Gordon said he had received information that the kidnappers who are linked to Abu Sayyaf are asking for a ransom, but had been unable to confirm the amount.

"I received reports that they are now asking for ransom but I could not confirm that," Gordon told reporters during the weekly news forum in the Senate in Manila.

"There was a ridiculous amount mentioned but since I did not get it from them [abductors] I don't want to mention it," he added.

He said Vagni's last contact with his wife was on 2 June, when he spoke to her by telephone.

On 7 June the International Committee of the Red Cross reportedly received text messages from Vagni's abductors.

Pope Benedict XVI on Wednesday reiterated his call for Vagni's release.

The 62 year old Italian has been held captive by Islamic militants in the southern Philippines since January. At the end of his audience at the Vatican on Wednesday, the pope called for all those held in conflict zones and in particular Vagni to be freed.

Marking the 150th anniversary of the Red Cross, the pope used his weekly audience "to urge the release of all those held in conflict zones and once more that of Eugenio Vagni, an employee of the Red Cross in the Philippines."

Vagni was abducted with two colleagues from the International Committee of the Red Cross - Andreas Notter of Switzerland and Mary Jean Lacaba of the Philippines - in January while on a humanitarian mission on southern Jolo island.

Notter and Lacaba were released in April, but attempts to rescue Vagni or negotiate his release have so far failed, although Philippines officials believe he is still alive

Gordon insisted that the Red Cross did not pay a ransom for the release of Vagni's colleagues.

"They keep saying Red Cross gave in to the ransom demands. The Red Cross cannot pay the ransom. Notter escaped from his abductors, while Lacaba was freed," Gordon said.

The abduction of the Red Cross workers is the most high-profile kidnapping of foreign nationals since 2001, when two dozen tourists were kidnapped by Abu Sayyaf separatists from an island resort in the western Philippines.

Al Bader Parad is an Abu Sayyaf leader whose group is said to be holding Vagni.
Posted by: Fred || 06/27/2009 00:00 || Comments || Link || E-Mail|| [6465 views] Top|| File under: Abu Sayyaf
Syria-Lebanon-Iran
UNIFIL taking initiative, finds 20 launch-ready Katyushas
In an effort to prevent a flare-up along the northern border, UNIFIL has increased its operations in southern Lebanon and has begun entering villages in search of Hizbullah weapons caches, according to information obtained recently by Israel. In one recent successful operation in the eastern sector of southern Lebanon, UNIFIL peacekeepers uncovered close to 20 Katyusha rockets that were ready for launch.

UNIFIL operates under Security Council Resolution 1701, passed following the Second Lebanon War in 2006. Operations in villages have been a point of contention between UNIFIL and Israel, which said over the past three years that the peacekeeping force was failing to prevent Hizbullah's military buildup in southern Lebanon since it refrained from entering villages. Hizbullah, the IDF believes, has deployed most of its forces and weaponry - including Katyusha rockets - inside homes in the villages. Until now, UNIFIL and the Lebanese army have mostly operated in open areas.

According to information obtained by Israel, UNIFIL has also succeeded recently in thwarting attacks that were planned against its own personnel.

UNIFIL's increased activity comes amid concerns in Israel that Hizbullah will launch an attack along the northern border to avenge the assassination of the group's military commander Imad Mughniyeh in Damascus last year. Hizbullah was behind a thwarted attempt earlier this year to attack the Israeli Embassy in Baku, Azerbaijan, according to foreign sources. The group has also tried using Palestinian proxies for attacks within Israel, without success.

While Hizbullah has amassed tens of thousands of Katyusha rockets since the 2006 war, it is having trouble recruiting new fighters and is short several hundred men. Before the Second Lebanon War, the assessment in Israel was that Hizbullah had some 6,000 fighters.

The group's current recruitment difficulties are believed to stem from its failure to keep its promises to rebuild homes in Lebanese villages damaged during the war in 2006. This disappointment with Hizbullah is also understood in the IDF as being responsible for the group's defeat in parliamentary elections in Lebanon earlier this month.
Posted by: Pappy || 06/27/2009 01:51 || Comments || Link || E-Mail|| [6460 views] Top|| File under:
Top cleric warns unrest may uproot Iran govt
[Al Arabiya Latest] Turmoil continued in Iran on Thursday as a top cleric warned the Islamic Republic's rulers that their continued suppression of opposition protests could destabilize the government and defeated reformist Mir Hossein Mousavi said he was determined to continue fighting against "major" election rigging.

In the harshest criticism yet from an Iranian cleric, Grand Ayatollah Hossein Ali Montazeri, said: "If Iranians cannot talk about their legitimate rights at peaceful gatherings and are instead suppressed, complexities will build up which could possibly uproot the foundations of the government, no matter how powerful."

Montazeri, once tipped as a possible successor to revolutionary leader Ayatollah Ruhollah Khomeini, also called for an "impartial" committee to be set up to resolve the worst crisis since the 1979 that ousted the U.S.-backed Shah.

Ahmadinejad to Obama


" Mr Obama made a mistake to say those things ... our question is why he fell into this trap and said things that previously Bush used to say "

Mahmoud Ahmadinejad
Meanwhile President Mahmoud Ahmadinejad called on U.S. President Barack Obama to apologize for interfering in Iran's affairs as several members of parliament refused to attend a victory dinner party hosted by the incumbent.

More than 100 MPs, including parliament speaker Ali Larijani, were notably absent at Ahmadinejad's inauguration ceremony. "Apart from 70 members of the (Islamic) revolution faction, which backs Ahmadinejad, only 30 other principalists (conservatives) turned up," the reformist Etemad Melli newspaper said, adding that 290 boycotted the event. "Ali Larijani and his deputies were not there," conservative MP Javad Arianmanesh was quoted as saying of the Wednesday evening event.

In comments about Obama's recent statement in which he said he was "appalled and outraged" by Iran's post-election crackdown, Ahmadinejad likened the president to his predecessor George W. Bush and demanded an apology. "Mr Obama made a mistake to say those things ... our question is why he fell into this trap and said things that previously Bush used to say," the semi-official Fars News Agency quoted Ahmadinejad as saying. "Do you want to speak with this tone? If that is your stance then what is left to talk about ... I hope you avoid interfering in Iran's affairs and express your regret in a way that the Iranian nation is informed of it," he said.

World leaders voiced increasing alarm over the situation in Iran and G8 foreign ministers headed into three days of talks seeking a united stance condemning Iran's crackdown on the opposition.

In the latest diplomatic snub, the United States said it would no longer issue invitations for Iranian diplomats to attend July 4 Independence Day parties at U.S. embassies, following the violent suppression of protests.


"No wienies for meanies!"


Mousavi presses on


" I am pressured to abandon my demand for the vote annulment ... a major rigging has happened ... I am prepared to prove that those behind the rigging are responsible for the bloodshed ... Continuation of legal and calm protests will guarantee achieving our goals "

Mir Hossein Mousavi
Defeated Mousavi, meanwhile, maintained that he had won the June 12 election and said the nation had the right to protest over the "rigged" vote. "I am pressured to abandon my demand for the vote annulment ... a major rigging has happened ... I am prepared to prove that those behind the rigging are responsible for the bloodshed ... Continuation of legal and calm protests will guarantee achieving our goals," he said. "I insist on the nation's constitutional right to protest against the election result and its aftermath...I strongly criticize the closure of the Kalameh-ye Sabz daily and arrest of those who worked there...The illegal confrontation with the media opens the way for foreign interference," he said in a statement.

Mousavi was the managing-director of the Kalameh-ye Sabz daily, which was closed earlier this week. "Such illegal behaviors (closure of the newspaper) unfortunately will lead society to get information from foreign media," said Mousavi.

Pressure on the opposition
Mehdi Karroubi, a reformist parliament speaker who came a distant fourth in the vote, cancelled a planned mourning ceremony as he was unable to find a site but plans to hold it next week, his party website said. His decision came after a large force of riot police and Islamist Basij militiamen stopped a crowd of several hundred people trying to assemble outside parliament on Wedesday, according to a witness. Another witness reported seeing police charge at passers-by, who dispersed into nearby streets, with some reports of shots being heard.

Iran's interior ministry banned all gatherings by opposition groups, which have staged massive protests in Tehran over what they say were rigged results of the election that returned Mahmoud Ahmadinejad to power.

At least 17 people have been killed in the post-election violence, state media reports say, but the foreign media is banned from the streets under tight new restrictions imposed in the aftermath of the election, making it difficult to confirm official reports.

Despite the restrictions of the foreign media, images of police brutality have spread worldwide via amateur video over the Internet.
Posted by: Fred || 06/27/2009 00:00 || Comments || Link || E-Mail|| [6469 views] Top|| File under: Govt of Iran
Venezuela accuses CIA of Iran unrest
[Al Arabiya Latest] Venezuela's President Hugo Chavez threw his support behind Iran's Mahmoud Ahmadinejad and said he believed America's spy agency, the CIA, was behind clashes that have rocked the Islamic Republic for almost two weeks.

Although ties between Venezuela and the United States seemed to be warming as they planned to reinstate their ambassadors almost nine months after Chavez expelled the U.S. envoy Patrick Duddy, Chavez, however, still blamed the U.S. and the "imperial hand" for the worst unrest in Iran since the 1979 revolution that ousted the U.S.-backed Shah.



" People are in the streets, some are dead, they have snipers, and behind this is the CIA, the imperial hand of European countries and the United States "

President Hugo Chavez
"People are in the streets, some are dead, they have snipers, and behind this is the CIA, the imperial hand of European countries and the United States," he said at a gathering of Latin American leftist leaders.

He said he suspected the U.S. and European central agencies for having a role in the post-elections clashes as he said their "imperial hand" was behind the protests that have left at least 17 people dead.

The Venezuelan president also announced his support for Ahmadinejad and said the Iranian premier "won the elections legally, we are absolutely sure we know quite a lot about Iranian politics."

Iran has also accused Western powers, including the CIA, of having a hand in the protests and the nation's Supreme Leader Ayatollah Ali Khamenei has refused to calls for a vote recount.
Posted by: Fred || 06/27/2009 00:00 || Comments || Link || E-Mail|| [6469 views] Top|| File under: Govt of Iran
Iran: Cleric calls for savage punishment for protesters
[ADN Kronos] One of the most powerful clerics in Iran, Ayatollah Ahmad Khatami, has called for "ruthless and savage" punishment - implying the death penalty - for leaders of the protests that have erupted since the presidential election on 12 June. Khatami is very close to the re-elected president, Mahmoud Ahmadinejad and Iran's Supreme Leader Ayatollah Ali Khamenei.

At a sermon broadcast nationally on Friday at Tehran University, Khatami said, "I want the judiciary to...punish leading rioters firmly and without showing any mercy to teach everyone a lesson.

"Based on Islamic law, whoever confronts the Islamic state... should be convicted as a 'mohareb' [one who wages war against god]...They should be punished ruthlessly and savagely."

Under Iran's Islamic law, punishment for people convicted of being a 'mohareb' is execution.

Khatami considers Ahmadinejad the official winner of the disputed presidential election on 12 June.

Official election results gave a landslide victory to Ahmadinejad but supporters of the defeated candidates including Mir Hossein Mousavi have disputed the result and taken to the streets of Tehran and other cities in the thousands.

It is the most dramatic upheaval seen in the country in more than 30 years since the Islamic revolution in 1979.

The two reformist candidates demanded an annulment of the election.

But Iran's top legislative body or Guardian Council said on Friday there would be no annulment of the election results because they found no evidence of fraud.

"After ten days of examination, we did not see any major irregularities," Abbasali Kadkhodai, a council spokesman, told Iran's official news agency IRNA.
Posted by: Fred || 06/27/2009 00:00 || Comments || Link || E-Mail|| [6476 views] Top|| File under: Govt of Iran
Iranian Embassy attacked in Sweden
[Iran Press TV Latest] Police disperses a crowd of nearly 200 people who stormed the Iranian Embassy in Stockholm on Friday, a report says.

According to the AP report, a smaller group of the protestors, believed to have been Iranian expatriates, broke away from the crowd and forced their way into the Embassy.

"A few managed to climb through broken windows into the building," police spokesman Ulf Hoglund said, adding that one of the Embassy staff was injured inside the building.

Fifty police officers and an ambulance were dispatched to the Embassy building in the Lidinge archipelago island outside the city. Hoglund said police had evicted the demonstrators from the building and arrested one person.

Organizers of the demonstration said a few of the protesters were injured in clashes with the Embassy's security officers.

Police said the situation was under control, however, demonstrators continued to block the entrance, preventing Embassy personnel from leaving.
Posted by: Fred || 06/27/2009 00:00 || Comments || Link || E-Mail|| [6479 views] Top|| File under: Govt of Iran
Council appoints commission to probe election
[Iran Press TV Latest] The Guardian Council, Iran's election watchdog, forms a "special commission" to prepare a report on the disputed presidential election.

In an interview with Press TV on Thursday, Guardian Council Spokesman Abbas-Ali Kadkhodaei said in addition to a five-day extension for filing complaints, the Council had formed a "special commission" to "secure the additional confidence of the complaining candidates and their supporters."

He added that the commission was composed of six "outstanding political, social and religious figures" and the representatives of the two defeated candidates Mir-Hossein Mousavi and Mehdi Karroubi who persist with their complaints and demand a re-run.

A third candidate, Mohsen Rezaei, has withdrawn his complaint.

Members of the special commission include former foreign minister and current foreign affairs adviser to the Leader Ali Akbar Velayati, former Majlis speaker Gholam-Ali Haddad Adel, Dean of the Faculty of Law at Shahid Beheshti University Goudarz Eftekhar-Jahromi, Chief Prosecutor Qurban-Ali Dorri-Nadjafabadi, Majlis deputy Mohammad Hassan Abutorabi, and the Leader's representative at the Martyrs Foundation Mohammad-Hassan Rahimian.

The commission will supervise the recounting of about 10 percent of the ballot boxes to be "chosen at random," which Kadkhodaei may be broadcast live.

Kadkhodaei said candidates had 24 hours to name their representatives.

He added that the Guardian Council had called on all political and religious figures to send in any "ambiguities, questions or documented issues for consideration" and that the Council had contacted a number of social and political figures in this regard.

Iran became the scene of opposition rallies last week after the announcement of the results of the 10th presidential election, which declared Mahmoud Ahmadinejad as the winner with nearly two-thirds of the votes.

At least 20 people were killed and many others injured when some protests turned violent. Tehran blames 'saboteurs' for the deaths of the Iranian protesters.
Posted by: Fred || 06/27/2009 00:00 || Comments || Link || E-Mail|| [6489 views] Top|| File under: Govt of Iran
Iranian says militiaman killed protester in Tehran
[Khaleej Times] An Iranian doctor who claims he tried to save Neda Agha Soltan as the young Iranian protester bled to death on the streets of Tehran said Thursday that she was shot by a member of Iran's pro-government Basij militia.
Video images of 26-year-old Soltan, with blood pouring from her mouth and nose as a few Iranian men struggled to save her, have became a powerful symbol of the protests taking place over Iran's disputed presidential election.

Dr. Arash Hejazi told the British Broadcasting Corp. that he was one of those men who tried to save her.

Hejazi, who is currently studying in England, said he was briefly visiting friends in Tehran when he heard the protest Soltan was taking part in and went to see it.

Suddenly, he said, police began to fire tear gas and race forward on motorcycles.

"We heard a gunshot. Neda was standing one meter (yard) away from me. I turned back and I saw blood gushing out of Neda's chest," he said. "We ran to her and lay her on the ground. I saw the bullet wound just below the neck."

Hejazi said he tried to stop the bleeding, but she soon died.

The protesters first thought the gunshot had come from a nearby rooftop, but later spotted an armed member of Iran's Basij militia on a motorcycle, and stopped and disarmed him, the doctor said.

The man shouted "I didn't want to kill her," but the furious protesters confiscated his identity card and took photographs of him before letting him go, Hejazi said.
Posted by: Fred || 06/27/2009 00:00 || Comments || Link || E-Mail|| [6470 views] Top|| File under: Govt of Iran
World leaders stand united against Iran violence
[Al Arabiya Latest] American President Barack Obama on Friday praised the bravery of Iranians who protested against a disputed election in the face of "outrageous" violence, while Iran's electoral watchdog said it found no major violations and described the vote as the "healthiest" since the 1979 Islamic Revolution.

Hours after foreign ministers of the Group of Eight leading powers called on Iran to immediately put an end to post-election violence and urged Tehran to resolve the crisis "soon," Obama held a press conference with German Chancellor Angela Merkel where they shared "one voice" against violence in Iran.



" I don't take Mr Ahmadinejad's statements seriously about apologies, particularly given the fact that the United States has gone out of its way not to interfere with the election process in Iran "

President Obama
Obama admitted Iran's crackdown on demonstrators had dented his hopes for direct talks with Tehran, but said international multilateral nuclear talks would go on.

"There is no doubt that any direct dialogue or diplomacy with Iran is going to be affected by the events of the last several weeks," Obama said after talks at the White House with Merkel.

"I think we're going to have to see how that plays itself out in the days and weeks ahead," said Obama.

In another stiffening of tone on Iran, Obama also sharply dismissed demands for an apology from President Mahmoud Ahamdinejad over his previous comments on Tehran's suppression of political dissent.

"I don't take Mr Ahmadinejad's statements seriously about apologies, particularly given the fact that the United States has gone out of its way not to interfere with the election process in Iran," said Obama.

Merkel bemoaned the "horrifying scenes" that she had seen from Iran. "We will not forget those," she said, and vowed to do everything to find out the number and identities of victims of the government crackdown.

"In this day and age of the 21st century, Iran cannot count on the world community turning a blind eye to this," she said.
Posted by: Fred || 06/27/2009 00:00 || Comments || Link || E-Mail|| [6467 views] Top|| File under: Govt of Iran
Who's in the News
42
[untagged]
7
Govt of Iran
6
TTP
2
al-Qaeda in North Africa
2
al-Shabaab
2
Global Jihad
2
Govt of Pakistan
1
Abu Sayyaf
1
Taliban
1
Iraqi Insurgency
1
Takfir wal-Hijra
1
Hamas
Bookmark
E-Mail Me
The Classics
The O Club
Rantburg Store
The Bloids
The Never-ending Story
Thugburg
Gulf War I
The Way We Were
Bio
Merry-Go-Blog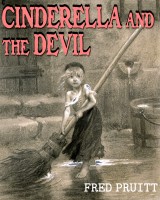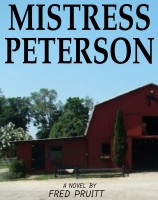 On Sale now!


A multi-volume chronology and reference guide set detailing three years of the Mexican Drug War between 2010 and 2012.

Rantburg.com and borderlandbeat.com correspondent and author Chris Covert presents his first non-fiction work detailing the drug and gang related violence in Mexico.

Chris gives us Mexican press dispatches of drug and gang war violence over three years, presented in a multi volume set intended to chronicle the death, violence and mayhem which has dominated Mexico for six years.
Click here for more information


Meet the Mods
In no particular order...


Steve White
Seafarious
Pappy
lotp
Scooter McGruder
john frum
tu3031
badanov
sherry
ryuge
GolfBravoUSMC
Bright Pebbles
trailing wife
Gloria
Fred
Besoeker
Glenmore
Frank G
3dc
Skidmark
Alaska Paul



Better than the average link...



Rantburg was assembled from recycled algorithms in the United States of America. No trees were destroyed in the production of this weblog. We did hurt some, though. Sorry.
3.239.129.91

Help keep the Burg running! Paypal: