Afghanistan
Suicide Bombers Arrested in Kabul
[Quqnoos] Seven men alleged in organising and executing suicide attacks have been arrested in the Afghan capital city, Intelligence Agency said

A spokesman for Afghan National Directorate of Security (NDS), Sayed Ansari said the detained insurgents were planning to carry out a string of attacks in Kabul.

According to an NDS statement, the network is known to have carried out a number bombings including the most recent suicide attack in western part of Kabul.

Taliban leaders in Pakistan's Quetta city, bordering Kandahar province, the Taliban spiritual birthplace, funded the groups, the statement noted.

NDS urged Pakistan's border forces to carefully watch the Afghan-Pak border where terrorists can easily commute.
Posted by: Fred || 06/26/2009 00:00 || Comments || Link || E-Mail|| [6464 views] Top|| File under: Taliban
Africa Horn
Somalia: Al-Shabaab out of control
[ADN Kronos] Somalia is having difficulty controlling a growing number of Al-Qaeda-linked militants inside the country, a source close to Somalian president Sheikh Sharif Sheikh Ahmed has told Adnkronos International (AKI). The source said that militants aligned with the hardline Islamist Al-Shabab militia, or the Young Mujahadeen, were too much for the government to handle.

"I believe that the Somalian government will be able to do something and not be defeated, but the problem is that the Al-Shabab are too many for us," he said.

The source spoke to AKI as news broke on Thursday that Al-Shabab performed double amputations on four men who reportedly admitted to several robberies.

After their conviction by an Islamic Sharia law court in the capital early this week, each man had one hand and one foot cut off with machetes as punishment for their crime before a crowd of several hundred people.

The government source said the militants were recruiting many volunteers from abroad. "They have many volunteers from other countries," said the source.


They aren't going to Iraq or Afghanistan anymore? I guess we won on both fronts. Congratulations to all who fought on the side of Good.

He said the militants are responsible for many small clashes that take place throughout the day on the outskirts of the capital, Mogadishu.

"Now the Young Mujahadeen and members of the Islamic party have a strong alliance even though most Al-Shabab are not happy to be commanded by Sheikh Hasan Dahir Aweys, who is willing to do anything to become the next leader of the Islamic state."

The source said there had been a mass influx of foreign volunteers invited by Al-Qaeda to the Horn of Africa to fight with the Young Mujahadeen. "In reality there are tonnes of them,


Go to Somalia in lieu of the fat farm -- it won't cost any more and the girls are prettier.

And less chance of a drone-zap. Did we mention, less chance of a drone-zap?

probably even too many for us and this is the real problem," he said.

"Young people from Saudi Arabia, Afghanistan, Pakistan, and many Westerners are with them, we even know that there are British and Americans with them. We do not know if there are any Italians, but at this point we cannot exclude anything."

Despite an announcement that Ethiopia and Dijbouti would not provide troops, the fragile Somalian government still hopes it will be able to defeat the Islamic militants. "It is not true when the Al-Shabab claim to be two kilometres away from Villa Somalia, the presidential palace," he said. "For weeks, they've been on the periphery, in the area past the football stadium, and have not been able to make any further advance."

Al-Shabab is an Islamic militant group, which the United States has included on the list of foreign terrorist organisations in 2008.

President Ahmed, a moderate Islamist, took office in January 2009 and introduced Sharia law to the Muslim country, but the move has failed to satisfy the hardline militants in the area.

Al-Shabab and allies have been fighting with pro-government forces since 7 May 2009.
Posted by: Fred || 06/26/2009 00:00 || Comments || Link || E-Mail|| [6463 views] Top|| File under: al-Shabaab
Africa North
Moroccan activist El-Khayari receives 3-year prison term
[Maghrebia] A Casablanca court on Wednesday (June 24th) sentenced Chakib El-Khayari, president of the Rif Human Rights Association (ARDH), to 3 years in prison for offences against the authorities, violations of law on exchange and unauthorized transfer of funds to bank accounts abroad, Kabyle.com reported. The court also ordered Khayari to pay a fine of 753.930 dirhams.

El-Khayari, also a member of the Federal Council of the World Amazigh Congress (CMA), had criticised the Moroccan government for dismantling an international drug trafficking network in the city of Nador, claiming that the "campaign targeted the small-time traffickers and excluded the icons of political corruption and officials assuming sensitive positions in the state".

Khayari who is known as a fierce critic of the government's anti-drug policies, was arrested on February 17th in Casablanca. His detention was denounced by international watchdog group Human Rights Watch.
Posted by: Fred || 06/26/2009 00:00 || Comments || Link || E-Mail|| [6466 views] Top|| File under:
Libyan PM target of foiled murder plot
[Maghrebia] Three Lebanese nationals, a Libyan and a Palestinian were charged Wednesday (June 24th) in Lebanon for trying to send a mail bomb on June 12th to Libyan Prime Minister Al-Baghdadi Ali al-Mahmoudi, SAPA reported. According to judicial officials, the motive was to avenge the 1978 disappearance in Tripoli of Shia spiritual leader and Lebanese opposition Amal movement founder Imam Musa Sadr.
Posted by: Fred || 06/26/2009 00:00 || Comments || Link || E-Mail|| [6468 views] Top|| File under:
China-Japan-Koreas
Nork Cargo Ship 'Approaching Moment of Truth'
Waiting, and waiting, and waiting ...

The North Korean cargo ship Kangnam that is being tracked by a U.S. destroyer due to suspicions that it carries weapons is steaming toward the moment of truth. "The moment is approaching when the North Korea sanctions framework led by the U.S. and North Korean provocations collide," a government official said Thursday. Chances are the moment will come when the ship pulls into port, he added.

The U.S. has been monitoring the 2,080-ton Kangnam with KH-12 reconnaissance satellite and P-3C patrol plane mobilized since it left Nampo Port on June 17. Since June 21, the ship has been tracked by Aegis destroyer USS John S. McCain. It will reach the South China Sea on Friday sailing through the Taiwan Straits. "Washington believes that the ship is headed for Burma via Singapore," said an intelligence officer.

Whether the U.S. will board the ship to inspect it remains to be seen. If a ship with the size of the Kangnam is to navigate over 6,660 km from Nampo to Burma, it needs to refuel in Singapore or a Vietnamese port. The Pentagon said Thursday a decision has yet to be made whether to inspect the Kangnam. But government officials here said chances are that the ship will sail into a port sooner or later.

If the ship is searched and illegal weapons are found, "the U.S. will achieve a diplomatic coup and will be able to tighten sanctions against the North. If not, resistance will from China and other countries will grow and international cooperation in punishing Pyongyang will falter," speculated Kim Sung-han, a professor at Korea University. There are fears the ship will dump any weapons into the sea before inspection.


High-quality video, boys. Or an unfortunate accident and a mysterious explosion ...

Just one emptied ship might possibly be an embarrassment to the U.S,, but a series of cargoes dumped at sea translates into significant financial losses for a regime that has no visible income.
Posted by: Steve White || 06/26/2009 00:00 || Comments || Link || E-Mail|| [6481 views] Top|| File under:
Europe
Two on trial in Germany for plotting terror attacks on U.S. targets
Two men went on trial Friday on accusations they were involved with a radical Islamic group whose alleged plans to attack U.S. targets in Germany were foiled by authorities in 2007. Though not charged in the plot itself, Omid S., a German of Afghan background, and Huseyin O., a Turk, are being tried on more general charges that they supported the Islamic Jihad Union, an offshoot of the Islamic Movement of Uzbekistan — a jihadist group with ties to Al Qaeda. No pleas were entered, as is usual under the German trial system.

Omid S., 28, faces charges of membership in a foreign terrorist organization, while Huseyin O., 27, is charged with supporting a foreign terrorist organization. Both face a possible 10 years in prison if convicted at the Frankfurt state court. Neither man's full name was released, in keeping with German privacy rules. Authorities say both men have links to Adem Yilmaz, a Turk living in Germany who is currently standing trial in connection with the foiled 2007 plot.

Omid S. is accused of contacting the Islamic Jihad Union through Yilmaz and procuring supplies for the group such as night-vision devices and a GPS unit at the end of 2006 and in early 2007. He left Germany for training at an Islamic Jihad Union camp in the Pakistan-Afghanistan border area in May 2007, prosecutors have said. Before heading off, he gave Yilmaz his bank card and security code so the Islamic Jihad Union would have access to the funds, prosecutors said. On his way to the training camp, he gave the supplies to an Islamic Jihad Union member in Iran, according to the indictment. Upon his return to Germany in October 2007, Omid S. continued to provide logistical support for the terrorist organization, prosecutors said.

Huseyin O. is also accused of obtaining supplies for the Islamic Jihad Union and trying to arrange through Yilmaz to train at a camp on the Pakistan-Afghanistan border. He was arrested while trying to enter Pakistan through Iran in June 2007. Prosecutors allege that he also gave Yilmaz access to his bank account so that Yilmaz could collect unemployment insurance funds that Huseyin O. had applied for.
Posted by: ryuge || 06/26/2009 10:58 || Comments || Link || E-Mail|| [6487 views] Top|| File under:
India-Pakistan
Anti-Taliban operation continues in FR Bannu
[Geo News] The anti-terrorism operation, launched by Pakistan army, is continued in Jani Khel locality of FR Bannu, sources reported while curfew for an indefinite period has been clamped in the area, sources added. Security forces have been shelling militants sanctuaries for several hours but no causality or loss of property was reported in preliminary reports, sources added. Meanwhile during local Jirga, the government has asked local forces and area residents to help in the establishment of peace in the region, sources clamed.
Posted by: Fred || 06/26/2009 00:00 || Comments || Link || E-Mail|| [6468 views] Top|| File under: TTP
10-kg bomb disposed of in Nowshera
[Geo News] A terror plot was foiled as a bomb, weighing 10-kilogram, was disposed of in Akora Khatak area here on early Friday morning, Geo news reported. According to police, the intelligence sources reported that a 10-killogram heavy bomb, packed in cylinder, had been planted under a bridge located at G.T. Road near Khush Hal Khan Khatak Library. Subsequently, police and bomb disposable squad were called in which succeeded to dispose of the bomb before it could go off. Security forces have launched raids and search operation in the area, sources added.
Posted by: Fred || 06/26/2009 00:00 || Comments || Link || E-Mail|| [6466 views] Top|| File under: TTP
Commander TTP, six extremists killed in fresh operation
[Geo News] The security forces' ongoing operation against Taliban in Orakzai and South Wazisristan Agencies is continued in which militants' suspected hideouts are being pounded, ISPR sources said on Thursday.

According to sources, security forces shelled two militants hideouts located in Chapri Feroz Khel and Atman Khel areas, killing as many as six extremists including a local Taliban commander.

Reports also reached here in regard to killing of another eight extremists while six were injured during clashes in Kurrum Agency, sources said.

As many as four captives have been arrested during separate operations in Kurrum Agency on Thursday while Khasdar forces have captured suspected Taliban militants from Toorkham area at Pak-Afg border who have been moved to undisclosed place for investigation, sources concluded.
Posted by: Fred || 06/26/2009 00:00 || Comments || Link || E-Mail|| [6467 views] Top|| File under: TTP
1600 offenders arrested in last six months, says DIG Naseerabad
[Geo News] Deputy Inspector General (DIG) Naseerabad police Iftikhar Hussain Tarar has informed media of arrests of as many as 1600 suspects involved in banditry, terrorism including wanted criminals. Talking to media here, Iftikhar Tarar claimed of seizure of heavy illegal armaments from the arrested criminals. According to DIG, at least 250 among 1600 arrested criminals are terrorists who were wanted in terror attack cases carried out in separate parts of Balochistan. Â"Numerous police raids in areas of Naseerabad, Jafarabad, Bolan and Gandada led to their arrestÂ", he added informing of deployment of more police troops in areas of Bolan mountains.
Posted by: Fred || 06/26/2009 00:00 || Comments || Link || E-Mail|| [6466 views] Top|| File under: TTP
Iraq
Nine killed, over 40 wounded in new bombings in Iraq
BAGHDAD - Nine people, including four civilians, were killed in two bombings in Iraq on Thursday, a day after a devastating bomb attack in Sadr City that killed 74.

In Baghdad's Shiite district Bayaa, a bomb blast killed four persons and wounded another 32 at a bus station, police said. In the western Iraqi city of Falluja, five Iraqi soldiers were killed when an explosive device blew up while they were on patrol, security sources said. Nine further soldiers were wounded in the attack.

Meanwhile the death toll in Wednesday's massive terror bombing in a market of eastern Baghdad's Shiite district of Sadr City rose to 74, a security forces spokesman said. Another 150 persons were wounded. According to eyewitness accounts, the bomb was apparently concealed beneath a motorcycle which was loaded with fruit. It was the worst single bombing attack in the Iraqi capital in a year.

The commander of US troops in Iraq, General Ray Odierno, and US Ambassador Christopher Hill released a statement condemning the "senseless deaths and injuries of innocent Iraqi citizens" in the attack on Sadr City market. "We join the Iraqi people in denouncing all acts of terrorism, and remain steadfast in our support of the people and government of Iraq in their pursuit of peace, justice and democracy," they said.
Posted by: Steve White || 06/26/2009 00:00 || Comments || Link || E-Mail|| [6464 views] Top|| File under:
Southeast Asia
Bombing injures policeman in southern Thailand
Security tightened in wake of death plot discovery

A teacher protection unit in the restive southern province of Narathiwat was ambushed in a bombing on Friday, which left one police officer seriously wounded, while the Army chief pledged security measures would be provided to vulnerable peoples targeted by terrorists insurgents. The two victims, police officers in a protection unit patrolling the Sako-Sungai Padi Road in Sungai Padi district, were en route to escort teachers in the area, when a bomb was detonated by mobile phone. Pol.Cpl. Mudhuseng Suksawai, 26, was seriously injured and was sent to Sungai Kolok Hospital.

Meanwhile, the Army Commander-in-Chief Gen. Anupong Paochinda commented on reports of a terrorist insurgent plot to kill two judges of the 2004 Tak Bai case. Gen. Anupong said he had discussed the security measures with concerned authorities, but the details cannot be disclosed. Songkhla provincial judges Yingyos Tanorachorn and Chutharat Sansevi who were part of a special inquest on the Tak Bai tragedy have requested to transfer their posts from Songkhla province after a Ministry of Interior intelligence report indicated there was an assassination plot against the two judges. According to the report, if the action against the two Tak Bai judges fails, the terrorists insurgents will attack judges and public prosecutors in the three southernmost provinces instead. On October 25, 2004, 85 Muslim protesters were suffocated to death during Army transport from Tak Bai to an intended Army detention centre.

Gen. Anupong said that security measures will be tightened for "weak and vulnerable people who are targets" of the terrorists insurgents, including teachers, children, monks and state employees. The Army chief also affirmed that political and military tactics should be used in parallel to solve the southern jihad insurgency. For the military, legal and security measures will be strictly implemented and state security forces must prevent violence against local residents. "In terms of politics, quality of life must be improved in the restive South such as economy and education," Gen. Anupong said. "Armed force will not be used to suppress the insurgents."

The Judicial Commission also meets on Friday to consider measures to prevent a possible plot to kill judges as well as to consider the transfer of the two targeted judges.

Also:

The Yala-Bangkok passenger train was attacked by gunmen near tambon Na Pradu in Pattani's Kok Pho district about 1.40pm on Friday, but there were no injuries, Pol Lt-Col Nukul Thanirat, chief of Na Pradu police station, said. Officials of rail union at Hat Yai office coordinated with the officers of the Internal Security Operations Command's Region 4 (South) in requesting more security forces for several other passenger trains scheduled to run from deep South to Bangkok late this afternoon.
Posted by: ryuge || 06/26/2009 10:41 || Comments || Link || E-Mail|| [6469 views] Top|| File under:
Syria-Lebanon-Iran
Israel deploys troops along Lebanese border
[Iran Press TV Latest] The Israeli army has deployed its Mirkava tanks and personnel-carriers along the Lebanese border, Lebanon's National News Agency says.

The deployment took place on Thursday along the barb-wired fence which separates the Shebaa Farms from other parts of Lebanese territories.

Israeli tanks were also gathering along a 5-km area, stretching from the Tallat Sobaih army post to Mount Hermon while sporadic gunfire was also heard throughout the day, the agency reported.

The Israeli air force also carried out a number of flights over the Shebaa Farms, al-Arqoub villages, Hasbaya, Marjayoun, western Bekaa and Iqlim al-Tuffah.

Shebaa Farms comprises of a group of 14 farms close to the poorly-defined border of Lebanon and Syria. The farms were captured from Syria during the Six-Day Israeli War in 1967.

Lebanon says that Israel must leave the Shebaa Farms area, which it says lies on Lebanese territory while Israel contests this claim. Israel says that Shebaa is part of Syria's territory and its fate should be discussed in future peace talks with Damascus.
Posted by: Fred || 06/26/2009 00:00 || Comments || Link || E-Mail|| [6469 views] Top|| File under: Hezbollah
Mousavi aide banned from leaving Iran
[Iran Press TV Latest] The head of defeated presidential candidate Mir-Hossein Mousavi's information committee, Abolfazl Fateh, has not been allowed to leave the country for Britain.

Following the recent incidents and a move by some Mousavi supporters to provoke people to hold "illegal gatherings", Fateh - who is a PhD student in Britain - has been banned from leaving Iran, Fars news agency reported.

Fateh has been banned from leaving the country so that some issues behind the gatherings can be clarified, the news agency reported.

Following the announcement of the results of Iran's 10th presidential elections, supporters of some candidates took to the streets to protest against alleged irregularities in the election process.

Meanwhile, Iran's Interior Ministry has repeatedly declared that it has not issued any permit for the rallies and has stressed that such protests are illegal.
Posted by: Fred || 06/26/2009 00:00 || Comments || Link || E-Mail|| [6468 views] Top|| File under: Govt of Iran
Iran: Mousavi warns of more protests
[ADN Kronos] Iran's defeated presidential candidate Mir Hossein Mousavi has warned of more protests while expressing concern about the number of people who have "vanished" or been targeted by authorities since the presidential election.

In a statement on Thursday, Mousavi's official website expressed concern about pressure to withdraw his challenge to the election result and attempts to control the activities of him and his supporters.

"Many people have been arrested in Iran since the release of the election results, some of whom have been paraded on national TV and titled as thugs, terrorists or foreign paid agents," the site said. "Many others have vanished completely in the system."

He complained of restrictions on his access to people and a crackdown on his media group.

In another development on Thursday, Iranian state media said that eight members of the pro-government Basij militia had been killed and dozens more wounded in the protests. The eight deaths were in addition to 17 other people whose deaths have already been reported. The figures cannot be verified due to severe reporting restrictions inside Iran.

"I won't refrain from securing the rights of the Iranian people... because of personal interests and the fear of threats," Mousavi said on the website of his newspaper, Kalameh.

Iran's Grand Ayatollah Hossein Ali Montazeri warned the nation's rulers on Thursday that the continued suppression of opposition protests over the disputed presidential election could destabilise the regime. "If Iranians can not talk about their legitimate rights at peaceful gatherings and are instead suppressed, complexities will build up which could possibly uproot the foundations of the government, no matter how powerful," he reportedly said.

Unrest has grown in Iran since hardline presidential incumbent Mahmoud Ahmadinejad was declared the winner of the 12 June election - a vote that Mousavi and his supporters claim was rigged.

Mousavi and his supporters are demanding an annulment of the election and the Guardian Council, the country's electoral body, will give its final verdict on the election on Sunday but it has already indicated it will not annul the election result.

According to official Iranian media, Ahmadinejad received 62.3 percent of the vote, or 24.5 million votes, compared to Mousavi's 33.7 percent or 13.2 million votes.
Posted by: Fred || 06/26/2009 00:00 || Comments || Link || E-Mail|| [6486 views] Top|| File under: Govt of Iran
Iran: Mousavi under house arrest
[ADN Kronos] Defeated Iranian presidential candidate Mir Hossein Mousavi was placed under house arrest on Thursday, Iranian sources have claimed. The reformist website 'Nasimfarda' made the claim about Mousavi's house arrest amid continuing unrest in the country since the presidential elections on 12 June. "All of Mousavi's aides and collaborators have been arrested and the government is trying to completely isolate him from the reformist protesters," the website reportedly said.

However, official Iranian sources have not yet confirmed the arrest of Mousavi.

Unrest has grown in Iran since hardline presidential incumbent Mahmoud Ahmadinejad was declared the winner of the 12 June election - a vote the opposition claims was rigged.

Mousavi and his supporters are demanding an annulment of the election and the Guardian Council, the country's electoral body, will give its final verdict on the election on Sunday but it has already indicated it will not annul the election result.

According to official Iranian media, Ahmadinejad received 62.3 percent of the vote, or 24.5 million votes, compared to Mousavi's 33.7 percent or 13.2 million votes.

Foreign media have been subjected to tight restrictions and reporters are not allowed to cover unauthorised gatherings or move around freely in Tehran.
Posted by: Fred || 06/26/2009 00:00 || Comments || Link || E-Mail|| [6465 views] Top|| File under: Govt of Iran
Iranians pay respects at Neda Agha-Soltan's grave
Reporting from Tehran -- Security was tight around the bare grave of Neda Agha-Soltan on Thursday. Militiamen and police stood nearby, witnesses said, and it was difficult for visitors to hold a conversation within sight and hearing of the glaring officers.



"We are here for Neda and our deceased relatives too"

An unidentified man

But the visitors come nonetheless to pay their respects to Agha-Soltan, who was shot dead by an unknown assailant during protests Saturday over Iran's disputed presidential election. Her dying moments were captured on video and found their way onto the Internet and the international airwaves.

"I read the news on the Web, and I saw the picture of the grave," said one man, hovering near the burial site. "I figured out the location of the grave and came."

"We are here for Neda and our deceased relatives too," he said. "We are here to utter our respect for them."

The man said that he too was in the street that day. "She was with us," he said. "Maybe one of us would have been killed that day. We are here to respect her, and all the martyrs they killed in the last days."

Another man who came to pay tribute said he found it amazing that the government was now fighting against ordinary people. "Not even the politicians, or some students, but normal people in the streets," he said in disgust.

"All of us are in danger, like Neda," said a third man at the grave site. "Now the military has taken the power and prevents us from paying our respects. It's not a big request! We want respect to Neda."
Posted by: Steve White || 06/26/2009 00:00 || Comments || Link || E-Mail|| [6464 views] Top|| File under:
More Details Emege of Neda's Death
The doctor who tried to save an Iranian protester as she bled to death on a street in Tehran has told the BBC of her final moments.

Dr Arash Hejazi, who is studying at a university in the south of England, said he ran to Neda Agha-Soltan's aid after seeing she had been shot in the chest. Dr Hejazi also told how passers-by then seized an armed Basij militia volunteer who appeared to admit shooting Ms Soltan.

"We heard a gunshot. Neda was standing one metre away from me. I turned back and I saw blood gushing out of Neda's chest."

"She was in a shocked situation, just looking at her chest. Then she lost her control. "We ran to her and lay her on the ground. I saw the bullet wound just below the neck with blood gushing out."

"I have never seen such a thing because the bullet, it seemed to have blasted inside her chest, and later on, blood exiting from her mouth and nose. I had the impression that it had hit the lung as well. Her blood was draining out of her body and I was just putting pressure on the wound to try to stop the bleeding, which wasn't successful unfortunately, and she died in less than one minute."

Dr Hejazi said he first thought the gunshot had come from a rooftop.

But later he saw protesters grab an armed man on a motorcycle. "People shouted 'we got him, we got him'. They disarmed him and took out his identity card which showed he was a Basij member. People were furious and he was shouting, 'I didn't want to kill her'.

"People didn't know what do to do with him so they let him go. But they took his identity card. There are people there who know who he is. Some people were also taking photos of him."


It would be nice to post this murderer's ID and photos on the web.
Posted by: Frozen Al || 06/26/2009 00:00 || Comments || Link || E-Mail|| [6474 views] Top|| File under: Govt of Iran
Who's in the News
52
[untagged]
5
Govt of Iran
4
TTP
2
Hezbollah
1
Hamas
1
Govt of Pakistan
1
Jemaah Islamiyah
1
Taliban
1
al-Shabaab
1
Jamaat-e-Islami
Bookmark
E-Mail Me
The Classics
The O Club
Rantburg Store
The Bloids
The Never-ending Story
Thugburg
Gulf War I
The Way We Were
Bio
Merry-Go-Blog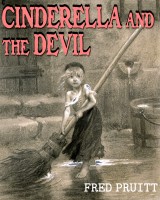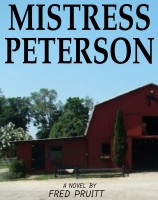 On Sale now!


A multi-volume chronology and reference guide set detailing three years of the Mexican Drug War between 2010 and 2012.

Rantburg.com and borderlandbeat.com correspondent and author Chris Covert presents his first non-fiction work detailing the drug and gang related violence in Mexico.

Chris gives us Mexican press dispatches of drug and gang war violence over three years, presented in a multi volume set intended to chronicle the death, violence and mayhem which has dominated Mexico for six years.
Click here for more information


Meet the Mods
In no particular order...


Steve White
Seafarious
Pappy
lotp
Scooter McGruder
john frum
tu3031
badanov
sherry
ryuge
GolfBravoUSMC
Bright Pebbles
trailing wife
Gloria
Fred
Besoeker
Glenmore
Frank G
3dc
Skidmark
Alaska Paul



Better than the average link...



Rantburg was assembled from recycled algorithms in the United States of America. No trees were destroyed in the production of this weblog. We did hurt some, though. Sorry.
52.90.49.108

Help keep the Burg running! Paypal: