Afghanistan
McChrystal Urges Greater Protection of Afghan Civilians
CAMP LEATHERNECK, Afghanistan -- U.S. Gen. Stanley McChrystal said that U.S. and other NATO troops must make a "cultural shift" away from being a force designed for high intensity combat and instead make protecting Afghan civilians their first priority.

The newly arrived four-star commander said Wednesday he hopes to install a new military mindset by drilling into troops the need to reduce the number of Afghan civilians killed in combat.

Gen. McChrystal is expected to formally announce new combat rules within days that will order troops to break away from fights -- if they can do so safely -- if militants are firing from civilian homes. One effect of the new order will be that troops may have to wait out insurgents instead of using force to oust them, he said.

"Traditionally American forces are designed for conventional, high-intensity combat," Gen. McChrystal said during a visit to Camp Leatherneck, a new U.S. Marine base housing thousands of newly deployed Marines in southern Helmand province. "In my mind what we've really got to do is make a cultural shift."

Because the military is such a big organization, the new message will take "constant repetition," he said.

President Hamid Karzai has pleaded with U.S. and NATO forces for years to reduce the number of Afghan villagers killed in combat. Mr. Karzai has long said that such deaths turn civilians away from the government and international forces and toward the Taliban, a point Gen. McChrystal underscored.

"When you do anything that harms the people you just have a huge chance of alienating the population," he said. "And so even with the best of intentions, if our operation causes them to lose property or loved ones, there is almost no way somebody cannot be impacted in how they view the government and us, the coalition forces."

Thousands of Marines this spring have poured into Helmand, which is the country's most violent province and the world's largest producer of opium poppies. Southern Afghanistan is the center of the Taliban-led insurgency, which has made a violent comeback in the last three years.

Gen. McChrystal, who took command of all U.S. and NATO troops in Afghanistan last week, is making his first visits to regional commanders to outline the new combat rules.

He said later that U.S. troops may have been overconfident in the early years of the Afghan conflict after the Taliban regime fell so easily. He said the U.S. may have "oversimplified" the Afghan challenge as a result.

Brig. Gen. Larry Nicholson, the Marine commander at Camp Leatherneck, said his forces were already following Gen. McChrystal's new commands.

"Our focus from the very beginning has not been Taliban. It's been civilians," he said. "We've paid a lot of attention to avoiding civilian casualties. ... We have a lot of combat vets, a lot of Iraq vets. And I think we learned early on the importance of trust and support of the locals."

He added: "There will be plenty of opportunities to kill Taliban, and we're pretty good at that. Bur the focus here, the reason we're here, is the people, not the Taliban."

The Pentagon has asked Gen. McChrystal for a 60-day review of the Afghan war, a review that could result in a recommendation to shift troops to new locations in Afghanistan. Gen. McChrystal said he didn't yet know if he would request more troops.

The Pentagon abruptly pulled Gen. McChrystal's predecessor -- Gen. David McKiernan -- out of Afghanistan one year into a two-year assignment. Gen. McChrystal said his deployment did not have a timetable to it, and that he would stay in Afghanistan as long as the Pentagon wanted him there.

He refused to give even an estimate of how long that might be, saying: "My wife would kill me if she read something too long. I do think continuity is key, though."
Posted by: GolfBravoUSMC || 06/25/2009 02:22 || Comments || Link || E-Mail|| [6471 views] Top|| File under:
Africa Horn
Sudan to execute four Islamists for killing US envoy
[Mail and Globe] A Khartoum court condemned four Islamists to death on Wednesday for the 2008 killing of a United States diplomat and his Sudanese driver, as the US embassy warned of possible retaliation over the verdict.

Judge Said Ahmed al-Badri sentenced the four to be hanged for the murders.

A fifth man, who had provided the other defendants with the weapon but did not take part in the murder, was sentenced to two years in prison.

John Granville (33), who worked for the US Agency for International Development (USAid), and his 40-year-old Sudanese driver Abdel Rahman Abbas were shot dead in their car in Khartoum on January 1 2008.

"God is Great! Long live Justice!" cried the sister of one defendant when the verdict was announced.

The four men, who remained silent inside the courtroom, shouted Allahu Akbar (God is great) as they were escorted out by police.

Just before the sentence was read out and in line with Islamic law, the judge asked the driver's family whether they forgave the defendants, sought compensation from them, or wanted to see the death penalty enforced.

They opted for the latter.

"Sudanese law does not provide for" a life sentence for murder, said Granville's mother, Jane Granville, in a statement.
Posted by: Fred || 06/25/2009 00:00 || Comments || Link || E-Mail|| [6470 views] Top|| File under: Govt of Sudan
Africa North
Slain American NGO worker helped Mauritanian women
[Maghrebia] Mauritanian authorities identified the American shot and killed by two young assailants during a botched kidnapping Tuesday (June 23rd) in Nouakchott as Christopher Leggett of Tennessee. ANI reported. "The American put up very strong resistance, forcing one of his attackers to the ground, who shot him in the head three times," AFP quoted a witness as saying.

According to a statement from the Interior Ministry, the 48-year old taught classes in El Kasr and worked with Noura, a charitable organisation dedicated to supporting women's NGOs. The ministry said it "vehemently condemns and expresses its deep regret at this event [and] presents its deepest condolences to the family of the victim, his family, the people and Government of the United States".
Posted by: Fred || 06/25/2009 00:00 || Comments || Link || E-Mail|| [6459 views] Top|| File under: al-Qaeda in North Africa
Caribbean-Latin America
US and Venezuela to restore ties
The United States and Venezuela are to reinstate ambassadors to Caracas and Washington, setting aside a diplomatic spat that soured ties last year. The two nations expelled each other's envoys last September in a dispute involving allegations by Bolivia, a close ally of Venezuela, that Washington was meddling in its internal affairs.


Clearly better to be an enemy of the US than a friend as long as Bambi is in charge ...

It would be petty and small of me to ask how long until U.S. pulls its ambassador from Israel, right?The normalisation of diplomatic ties "will take place in the coming days, and as soon as the ambassadors have resumed their functions we will move forward to a more fluid communication," Nicolas Maduro, the Venezuelan foreign minister, said on Wednesday.

Ian Kelly, a US state department spokesman, said it was unclear when an ambassador would return to Caracas or who it would be.

Reuters quoted state department sources as saying that Patrick Duddy, who was expelled from Caracas in September, would return there. His counterpart Bernardo Alvarez is expected in Washington this week.
Posted by: Steve White || 06/25/2009 00:00 || Comments || Link || E-Mail|| [6469 views] Top|| File under:
China-Japan-Koreas
Swedish envoy meets with 2 U.S. journalists detained in N. Korea
[Kyodo: Korea] Swedish Ambassador to North Korea Mats Foyer met Tuesday with two detained U.S. journalists for the first time since they were sentenced to 12 years hard labor early this month, the State Department said. Foyer, whose country represents U.S. interests in North Korea in the absence of diplomatic relations, met with journalists Euna Lee and Laura Ling, department spokesman Ian Kelly told reporters.
Posted by: Fred || 06/25/2009 00:00 || Comments || Link || E-Mail|| [6459 views] Top|| File under:
SKors, Russia to push for 5-way nuclear meeting without Norks
MOSCOW, June 24 (Yonhap) -- South Korea and Russia agreed Wednesday to seek concrete steps toward an envisioned five-way meeting with the United States, China and Japan as part of efforts to press North Korea to rejoin long-stalled disarmament talks.

"The two nations reached a common view to support any format (of consultations), including the five-party one for North Korea's return to the six-way talks (on its nuclear program)," Seoul's top nuclear envoy Wi Sung-lac told reporters after meeting here with his Russian counterpart Alexei Borodavkin.

The five-way event under consideration would be a temporary tool to show unity among the regional powers and help give momentum to troubled efforts to persuade the defiant North to reengage in the Beijing-based negotiations. In protest of the U.N. Security Council's condemnation of its April 5 long-range rocket launch, Pyongyang said it would never rejoin the six-party talks. It even conducted a second nuclear test, provoking harsher U.N. sanctions.

As chances are slim that the North will come back to the talks in the near future, the South Korean president proposed in his summit with U.S. President Barack Obama last week that the five parties hold their own gathering.

Borodavkin reiterated Moscow's regret over Pyongyang's decision to shun the bargaining table. "Such a decision should be reconsidered," he said. "Diplomacy should be employed to resolve the problem, and there can be no other way than dialogue. Close cooperation among relevant parties is necessary."


No other way than dialogue? From a Russian? If Bambi had any stones he'd remind Putin of that line next time they talked about Georgia ...

He added Russia is not opposed to the five-way consultations as long as they are aimed at resuming broader nuclear talks with the North.

The feasibility of the event appears to depend on China, host of the six-party forum and the North's closest traditional ally. China has neither agreed nor disagreed publicly to the move.

"The Chinese government believes the six-party talks are the best way to realize the denuclearization of the Korean Peninsula," Chinese Foreign Ministry spokesman Qin Gang said in a press briefing Tuesday when asked about Beijing's position. China is willing to keep maintain communication and coordination with the involved parties, Qin added, maintaining diplomatic ambiguity.

South Korean officials said China remains cautious and has been informed of a rough concept of a five-way meeting. "If related countries present a more concrete plan, including agenda items, China is expected to take a clearer stance on the issue," a foreign ministry official said, requesting anonymity.
Posted by: Steve White || 06/25/2009 00:00 || Comments || Link || E-Mail|| [6462 views] Top|| File under:
Norks vow 'do-or-die' labor campaign to revive economy
I think they mean that literally ...

SEOUL, June 25 (Yonhap) -- North Korea on Thursday vowed a do-or-die labor campaign to build a strong, prosperous nation by 2012 under the baton of leader Kim Jong-il, amid growing outside skepticism about the North's economic plans.

North Korea has been dependent on international food aid, mainly from South Korea and China, to feed its 24 million people. But the conservative Seoul government cut off its decade-long rice and fertilizer aid to the North last year, which also faces new U.N. sanctions over its recent nuclear test.


Get the World Food Programme, etc. to cut off the rest of the food aid. It only goes to party cadres and the army. The people starve anyway. North Korea needs to implode, and soon.

State media said Kim has visited about 100 places over the past six months since Dec. 24, when he revived an aged labor movement with a trip to a steel factory. The so-called Chollima movement was launched in 1958 by his father and North Korean founder Kim Il-sung to rebuild the country out of the rubble of the Korean War and continued through the early 1970s.

"The forced march of Great Comrade Kim Jong-il ... is a great journey (showing) his endless devotion to the nation, the revolution and the people," the Korean Central Broadcasting Station, a state-run radio, said, calling the labor campaign an "all-out do-or-die battle of the entire people."

North Korea seeks to build a "strong, prosperous and powerful nation" by 2012, the centenary of Kim Il-sung's birth and when Kim Jong-il turns 70.


They're in their fiftieth year of their five-year plan ...

Adding to the labor campaign, North Korea has set a span of 150 days -- from late April to September -- to further labor productivity. State media regularly report how workers in machinery factories, coal mines and farms are outpacing their production plan under the so-called "150-day battle."

"In the flames of the all-out battle, the movement of socialist competition is gearing up with vigor and energy to achieve the production goals commissioned to each unit by all means," Radio Pyongyang said.

According to the Unification Ministry, Kim has made 77 public outings so far this year, compared to 50 during the same period of last year. The increase was notable in economic and art-related areas, it said.

Analysts see few good signs for the North's economy, with the fall in outside aid and new U.N. sanctions, which entirely banned North Korea from weapons exports as well as related financial transanctions. Some say the financial pressure made North Korea think again over an industrial complex jointly run with South Korea, which it might have considered shutting down as a means of retaliation for Seoul's conservative policy. South Korean firms operating at the park paid more than US$26 million in wages last year to the North Korean government.

North Korea's gross national income in 2007, the latest data available from South Korea's central bank, was $26.7 billion, a mere 2.5 percent of South Korea's $1.5 trillion.
Posted by: Steve White || 06/25/2009 00:00 || Comments || Link || E-Mail|| [6459 views] Top|| File under:
Obama extends U.S. sanctions on N. Korea
WASHINGTON, June 24 (Yonhap) -- U.S. President Barack Obama on Wednesday extended his country's sanctions on North Korea amid tightening international pressure on the North following its recent nuclear test and other provocations.
The sanctions, which extend restrictions on commerce with North Korea for another year under the International Emergency Economic Powers Act and the Trading With the Enemy Act, come after the U.N. Security Council slapped financial sanctions, an overall arms embargo and sea, air and land cargo inspections on the reclusive communist state for its May 25 nuclear test, the second of its kind after one in 2006.

"Because the existence and risk of the proliferation of weapons-usable fissile material on the Korean Peninsula continue to pose an unusual and extraordinary threat to the national security and foreign policy of the United States, the national emergency declared on June 26, 2008, and the measures adopted on that date to deal with that emergency, must continue in effect beyond June 26, 2009," Obama said in a notice to Congress.

"I am continuing for 1 year the national emergency declared by former President George W. Bush a year earlier," he said.

Laws restricting property dealings with North Korea were to expire on Friday, one year after they were invoked, unless otherwise stated by the president.

Bush terminated the Trading with the Enemy Act for North Korea on June 26, 2008, as Pyongyang presented a detailed list of its nuclear activities, blew up a cooling tower connected to its Yongbyon facility and pledged to return to stalled six-party talks on ending its nuclear programs. He also had notified Congress of his intention to remove North Korea from a list of state sponsors of terror, a move long sought after by the North in order to open access to financial assistance from the international community to help its isolated, impoverished economy.

While talk has abounded recently over the possibility of relisting the North due to the deepening nuclear dispute, U.S. officials and experts have said the regime's nuclear and ballistic missile tests do not constitute terrorist acts and thus do not meet the requirement for relisting the North.
Posted by: Steve White || 06/25/2009 00:00 || Comments || Link || E-Mail|| [6465 views] Top|| File under:
Swedish Envoy Meets Imprisoned American Journalists
The Swedish ambassador to Pyongyang has reportedly met with two American journalists detained in North Korea for the first time since they were sentenced to 12 years in a labor camp.
U.S. State Department spokesman Ian Kelly on Tuesday said Ambassador Mats Foyer, who also represents Washington in North Korea, met with Euna Lee and Laura Ling earlier the same day, but did not elaborate on the details. This is the ambassador's first contact with the imprisoned journalists since June 1.

Kelly said Washington continues to urge North Korea to release the journalists through various channels.
Posted by: Steve White || 06/25/2009 00:00 || Comments || Link || E-Mail|| [6463 views] Top|| File under:
NKorea threatens US; world anticipates missile
North Korea threatened Wednesday to wipe the United States off the map as Washington and its allies watched for signs the regime will launch a series of missiles in the coming days.

Off China's coast, a U.S. destroyer was tailing a North Korean ship suspected of transporting illicit weapons to Myanmar in what could be the first test of U.N. sanctions passed to punish the nation for an underground nuclear test last month.

The Kang Nam left the North Korean port of Nampo a week ago with the USS John S. McCain close behind. The ship, accused of transporting banned goods in the past, is believed bound for Myanmar, according to South Korean and U.S. officials.

The new U.N. Security Council resolution requires member states to seek permission to inspect suspicious cargo. North Korea has said it would consider interception a declaration of war and on Wednesday accused the U.S. of seeking to provoke another Korean War.

"If the U.S. imperialists start another war, the army and people of Korea will ... wipe out the aggressors on the globe once and for all," the official Korean Central News Agency said.

Tensions have been high since North Korea launched a long-range rocket in April and then conducted its second underground atomic test on May 25.

Reacting to U.N. condemnation of that test, North Korea walked away from nuclear disarmament talks and warned it would fire a long-range missile. North Korea has banned ships from the waters off its east coast starting Thursday through July 10 for military exercises, Japan's Coast Guard said.

South Korea's Yonhap news agency reported Wednesday that the North may fire a Scud missile with a range of up to 310 miles (500 kilometers) or a short-range ground-to-ship missile with a range of 100 miles (160 kilometers) during the no-sail period.
Posted by: Fred || 06/25/2009 00:00 || Comments || Link || E-Mail|| [6471 views] Top|| File under:
Detention of journalists puts strain on media firm
Mostly background information on CurrentTV, media trends and the two journalists.

SAN FRANCISCO -- With backing from Al Gore, Current TV was launched four years ago as a mix of traditional journalism and viewer-produced content meant to create an open exchange with its audience.

But the plight of its reporters Laura Ling and Euna Lee, imprisoned after being arrested on the North Korean border, has put the independent cable channel at the center of the news and raised questions about reporting tactics of new media.

While U.S. officials and family members have publicly called for the release of the women, Current TV has remained resolutely silent. The media outlet has not commented or reported on the situation and has even taken the unusual step of deleting messages of support posted to its Web site.
Continued on Page 49
Posted by: Steve White || 06/25/2009 00:00 || Comments || Link || E-Mail|| [6462 views] Top|| File under:
Europe
Muslim imams say burka not obligatory in Islam
[Al Arabiya Latest] Days after President Nicolas Sarkozy slammed the burka, or face veil, as "not welcome" in France, Islamic scholars said the burka was not obligatory in Islam and said every state had a right to ban the face veil.

The burka debate has been raging for a while in Europe with countries like the Netherlands banning it in universities and the British press reporting that Muslims and non-Muslims alike are calling for a ban on the face covering attire.

As for the Islamic reaction Egypt's Grand Imam, Sheikh Mohammad Tantawi, said the face veil was not compulsory in Islam and said every head of state had the right to accept or prohibit it.



" I have nothing to do with the French president's decision. Every country has its own rules "

Sheikh Tantawi
"I have nothing to do with the French president's decision. Every country has its own rules," Tantawi who heads al-Azhar University, the world's leading Sunni Islam institution, told Al Arabiya.

Tantawi added that women who wear the burka have to abide by the rules of the country they live in, especially because it is not an obligation in Islam.

"The traditional headscarf [hijab] is what is obligatory. This means covering the entire body except the face and hands and wearing clothes that are neither tight nor transparent," he said.

In a parliament session, Sarkozy supported French lawmakers' request that an inquiry be held to determine if the face veil undermines French secularism or women rights.

"We cannot accept to have in our country women who are prisoners behind netting, cut off from all social life, deprived of identity," he said. "That is not the idea that the French republic has of women's dignity."
Posted by: Fred || 06/25/2009 00:00 || Comments || Link || E-Mail|| [6468 views] Top|| File under: Global Jihad
Romania, Hungary summon Iran ambassadors
[Iran Press TV Latest] Romania says it has summoned the Iranian ambassador to express serious concerns about the latest post-election unrest in the country. Bucharest summoned Hamid Reza Arshadi on Tuesday and voiced its "concern regarding the attitude of the authorities in Tehran towards the protests in Iran," AFP reported. The Romanian government also rejected Tehran's claim of Western meddling as "unacceptable and baseless."

Meanwhile, Hungary also summoned Iran's ambassador on Wednesday to express concern over Tehran's restrictions on foreign media.

Earlier, several European countries including Britain, France, Sweden and Finland had summoned Iran's ambassadors in their countries to express their concern over the situation in Iran.

The Iranian government has lashed out at "meddling" by Western nations -- particularly the United States and Britain -- and accused the foreign media of fomenting the unrest that followed the June 12 presidential election in Iran.

At least 20 people, including 8 Basij members, have so far been killed and many others have been wounded in the country's latest unrest.
Posted by: Fred || 06/25/2009 00:00 || Comments || Link || E-Mail|| [6461 views] Top|| File under:
Home Front: WoT
Ex-footballer faces trial in US for links to Qaeda
[Al Arabiya Latest] A Belgian appeals court decided Tuesday to hand over a Tunisian- Belgian former footballer to U.S. authorities to stand trial for his alleged ties to the al-Qaeda terror organization. American authorities want the 39 year-old Nizar Trabelsi extradited for cooperating with al-Qaeda in plotting attacks U.S. and NATO air bases in northern Belgium in 2001.

Trabelsi, played for several German teams before he was arrested in 2001, two days after the Sept. 11 attacks in the United States. In 2003, he was sentenced to eight years in jail for plotting to attack American soldiers and planning to bomb a U.S. airbase in Belgium. He was found guilty of arms possession and his membership in a terror organization.

Confessional reports show Trabelsi, who tried to escape several times from prison in 2007, intended to blow himself up in front of a restaurant near the base located about 160 km (100 miles) from Brussels.

The ex-footballer is reported to have met with al-Qaeda leader Osama bin Laden on many occasions.

This article starring:
Nizar Trabelsi
al-Qaeda in Europe
Posted by: Fred || 06/25/2009 00:00 || Comments || Link || E-Mail|| [6460 views] Top|| File under: al-Qaeda
India-Pakistan
Pakistan again bitches about drone attacks
[Geo News] Reiterating its concern over the drone attacks, Pakistan on Wednesday said it was in regular contact with the US and serious concerns on the recent strikes have been put across strongly.

In response to a question regarding the recent drone attacks, Foreign Office Spokesman Abdul Basit said, "it has been Pakistan's consistent position that drone attacks are a violation of Pakistan's sovereignty and must be stopped".

"Pakistan's own law enforcement operations are proceedings satisfactorily and the nation's determination to eliminate the scourge of terrorism remains unshakable", the spokesman stressed.
Posted by: Seafarious || 06/25/2009 00:00 || Comments || Link || E-Mail|| [6461 views] Top|| File under:
Three die in Karachi firing incidents
[Geo News] At least three people including a sub-inspector of Islamabad police Wednesday have been killed in two firing incidents here.

According to police, some unidentified miscreants shot down Muhammed Sadiq sub-inspector of Islamabad near Lal Flat on Rashid Minhas Road.

The deceased was appointed at CIA Karachi for four years. He came back from Islamabad and was living at Noman Avenue on Rashid Minhas Road.

In another incident, some armed miscreants opened fire at motorists riding a bike near Afghan Camp at Super Highway. The deceased have been identified as Nihar Bugti and Muhammed Hanieef.

Sources said both of them belong to Dera Bugi and appeared to have been killed on enmity. Police have registered the case.
Posted by: Fred || 06/25/2009 00:00 || Comments || Link || E-Mail|| [6461 views] Top|| File under: Govt of Pakistan
Iraq
Maliki's Message on January Election Is Clear: Cooperate or Risk His Wrath
BAQUBAH, Iraq -- At 11 a.m. one day in May, eight Iraqi army Humvees barreled into government headquarters of fractious Diyala province, clouds of dust billowing behind them. They had orders to arrest a council member who belonged to a party that had run afoul of Nouri al-Maliki, Iraq's increasingly assertive prime minister.

Shouts rang out as the man's colleagues heckled the captain who served the warrant. The council chairman frantically called lawmakers in Baghdad and pleaded with the provincial security chief to intervene. Desperate, he then ran after the captain as he led the council member, Abdel-Jabbar Ibrahim, to the waiting Humvee.

The captain promised to return Ibrahim in an hour, no more than two. Chosen in the January elections to represent the province, he has remained in custody since May 18.

"This is a message," said Amr al-Taqi, a colleague of Ibrahim's on the council.

Although Iraq's parliamentary elections are not until January, the campaign has begun, and Maliki has shown a determination to fight with a tenacity and ruthlessness borrowed from the handbook of Iraq's last strongman, Saddam Hussein. From Diyala, where men under Maliki's command have arrested and threatened to detain a host of his rivals, to Basra, where security forces have swept up scores of his opponents since January, the message is: cooperate or risk his wrath.

Although Iraq's sectarian war has largely ended, and the Sunnis feel they lost, another struggle for power, perhaps no less perilous, has begun in earnest. Maliki has resorted to a more traditional notion of politics in which violence is simply another form of leverage. His goal is simple -- to ensure he emerges as prime minister again after the vote.

To allies, he is what Iraq needs, a proponent of law in a state still without order.

"Is Maliki a strongman, personally and through the constitution? Or is he a dictator?" asked Sami al-Askari, an aide to the prime minister. The former, he answered. "Maliki has a strong personality. The constitution gives him great powers, but if he was not a strongman, he would not have done what the constitution allows him to do."

Opponents, some of whom decry the arrests as "a systematic campaign," warned that the strife unleashed by the jockeying could soon spiral beyond control.

"These political tensions are undermining the security of the country, and I'm worried about it," said Barham Salih, the deputy prime minister and a Kurdish leader.

The Instruments of Power

Maliki's ascent has become a familiar narrative in Iraq. In 2006, a reputation for weakness helped secure him the post. Opponents deemed him malleable. Since then, buoyed in part by his success in the provincial elections, he has concentrated power in the hands of what critics call "the impenetrable circle" and taken command of military units that delivered him and his Dawa party what they had lacked since 2003: men with guns.

But the narrative still tells only part of the story of how complicated Iraq is these days. Everyone seems to be looking for an angle, in pursuit of the coalition they think can triumph in the January elections. Everyone has a grievance, no less pronounced.

MORE AT LINK
Posted by: GolfBravoUSMC || 06/25/2009 02:14 || Comments || Link || E-Mail|| [6460 views] Top|| File under:
Corruption tops Iraqis concerns, not security
[Al Arabiya Latest] Many Iraqis, inured to violence after years of slaughter between Shiites and Sunnis, seem more worried about the corruption that has crept into every corner of life and is eating away at Iraq's nascent public institutions.

The violence triggered by the 2003 U.S. invasion is fading and as it does, Iraqis focus more and more on the problems plaguing their daily lives, such as intermittent electricity, a lack of clean drinking water and an overwhelmed sewage system.



" I cannot move one step without bribing people. Everyone has got their mouths open as if I am feeding birds "

Adel Hamza, head of public relations at a foreign construction company
Topping the concerns of many is a pandemic of corruption, which is undermining efforts to rebuild and provide basic services and could ultimately brew so much discontent that the flagging insurgency may find rich soil in which to renew itself.

"I cannot move one step without bribing people," said Adel Hamza, who as head of public relations at a foreign construction company is responsible for getting contracts signed, stamped and authenticated by Iraqi authorities. "Everyone has got their mouths open as if I am feeding birds."

It is difficult to find someone in the government who can put a figure on the amount being embezzled or paid in bribes for government contracts, passports or other official paperwork.

One senior official, speaking on condition he not be identified, said at least $4 billion of Iraq's $58.6 billion 2009 annual budget was expected to go astray.

As oil prices surged to historic highs last year over $147 per barrel, the Iraqi economy was flooded with cash. Only Somalia and Myanmar were seen as more corrupt than Iraq in 2008, according to corruption watchdog Transparency International.
Posted by: Fred || 06/25/2009 00:00 || Comments || Link || E-Mail|| [6461 views] Top|| File under:
Israel-Palestine-Jordan
Moscow: All parties agree to ME parley
[Jerusalem Post Middle East] Russian President Dmitry Medvedev claimed Tuesday to have secured the support of Israel and all other involved parties for a Middle East peace conference in Moscow.


Sounds like fun. Isn't Israel's foreign minister a Russian emigrant?

A "Moscow conference on the Middle East should become an important stage in our actions" toward peace talks, Medvedev said in a speech to the 22-member Arab League in Cairo. "Today we have principal agreement from all parties."

The Russian president also warned against forcing democracy on Arab states and praised US President Barack Obama's address to the Arab world, saying it showed more tolerance.

"There are things to learn from the Arab world and therefore, mentoring, forcing democracy and especially direct interference are absolutely inadmissible," Medvedev said. "Understanding of this is growing in the world. One example is President Barack Obama's speech."

Medvedev also said he supports a Palestinian state with east Jerusalem as its capital as a result of a resolution to the Arab-Israeli conflict.
Posted by: Fred || 06/25/2009 00:00 || Comments || Link || E-Mail|| [6460 views] Top|| File under: Palestinian Authority
Southeast Asia
Indonesia: Mosque blocked to radical Muslims
[ADN Kronos] The largest mosque on the Indonesian island of Java has been blocked by local people who fear that radical Islamic militants including radical cleric Abu Bakar Bashir have been using it to promote their teachings.

Indonesian media said that people in the city of Surabaya have blocked the entrance to the Al Ihsan Sabililla mosque for three days before agreeing to reopen it.

Bashir, one of the key leaders of the Al-Qaeda linked militant group Jemaah Islamiyah, is among those who have visited the mosque recently and gave several sermons.

JI is blamed for Indonesia's worst terror attack, the 2002 Bali bombings (photo) which killed 202 people, most of them foreigners.

The group, which wants to a single southeast Asian Muslim caliphate, is also believed to be responsible for several other attacks including the 2005 Bali bombing and the 2004 attack on the Australian embassy in Jakarta.

In his sermons, Bashir reportedly said Muslims who participate in state elections are 'infidels' and that the Indonesian state should not be recognised.

He was speaking ahead of Indonesia's forthcoming presidential elections taking place next month.

Local Indonesian newspaper, The Jakarta Globe, said the son of the mosque's director, Saifudin, who was jailed for having assisted in the Bali terrorist attack in 2002, was recently released.
Posted by: Fred || 06/25/2009 00:00 || Comments || Link || E-Mail|| [6460 views] Top|| File under: Jemaah Islamiyah
Syria-Lebanon-Iran
Will LOR trump Protesting?
Iranian state television's Channel Two is playing a Lord of the Rings marathon in an attempt to keep people inside watching hobbits and not protesting in the streets. Normally people in Tehran are treated to one or two Hollywood movies a week, but with recent events the government hopes that sitting through a nine hour trilogy will take the fight out of most. Perhaps this was not the best choice in films if you want your people not to believe that "even the smallest person can change the course of the future."

Posted by: 3dc || 06/25/2009 15:07 || Comments || Link || E-Mail|| [6469 views] Top|| File under:
2/3 of Iranian Parliament Snub Ahmedinejad's Victory Party
More than 180 Iranian MPs appear to have snubbed an invitation to celebrate President Mahmoud Ahmadinejad's election win, local press reports say.

All 290 MPs were invited to the victory party on Wednesday night, but only 105 turned up, the reports say.

A BBC correspondent says the move is a sign of the deep split at the top of Iran after disputed presidential polls.


Posted by: Frozen Al || 06/25/2009 12:06 || Comments || Link || E-Mail|| [6470 views] Top|| File under:
Iran: Dozens of University Professors Arrested
On Wednesday, Mousavi met with 70 university professors, said the Web site, Kalemeh. The professors, among a group pushing for a more liberal form of government, were detained after the meeting, the site said. It was not clear where the professors were taken, the report said.


most of article is on other stuff in Iran
Posted by: Lord garth || 06/25/2009 08:30 || Comments || Link || E-Mail|| [6459 views] Top|| File under:
Statistics hint at fraud in Iranian election
ALLEGATIONS that Iran's presidential election on 12 June was rigged are being followed up by statisticians in the US and elsewhere who are studying published voting figures for signs of irregularities. They say they have found "moderately strong" evidence that the figures are not genuine, though all are careful to emphasise that maths alone can't prove fraud.

Opponents of the incumbent, Mahmoud Ahmadinejad, who was declared to have won by a landslide, have pointed to his wide margin of victory, the speed of the announcement and some unexpected results, such as Mehdi Karroubi's poor showing in his home state of Lorestan.

One suggested anomaly - that Ahmadinejad's proportion of the vote remained almost constant as the results were announced in six stages - was soon debunked by New York-based statistician and political pundit Nate Silver. He says this is not surprising when votes are reported in large slabs, and that the same effect would have occurred during last year's US presidential election if the results had been reported this way.

To dig deeper, Boudewijn Roukema of Nicolaus Copernicus University in Torun, Poland, used a mathematical tool called Benford's law. In many random sets of data, numbers are more likely to begin with 1 than any other digit. The next most frequent starting digit is 2, then 3 and so on, in a precise relationship. The law applies to any set of numbers scattered randomly on a logarithmic scale.

Any deviation from this pattern could suggest that figures have been manipulated. This has been used to uncover tax fraud and false expenses claims, and Roukema now says it points to fraud in the Iranian election. He analysed the vote counts reported for the four candidates in 366 districts. Votes for three of the candidates fit expected patterns, but Karroubi has an unexpectedly large number of counts beginning with the digit 7. The chance of such a large deviation from Benford's law happening without foul play is only 0.7 per cent, Roukema says. "The simplest interpretation would be that someone interfered in the overall counts per district."

Political scientist Walter Mebane of the University of Michigan, Ann Arbor, has found another anomaly. Based on figures from Iran's presidential election in 2005, when Karroubi was also among Ahmadinejad's rivals, he built a statistical model to predict how each would be expected to do in various districts in 2009.

The model assumes that the 2005 votes were based on regional differences in policy preferences, ethnicities and demographics that should still show up in 2009. Yet in around 200 of the 366 districts voting numbers were inconsistent with the model - and in two-thirds of these, Ahmadinejad's vote was higher than predicted. "It is moderately strong evidence in favour of the idea that there was fraud," says Mebane.

This is far from proof, however. "It is also compatible with the idea that the model is no good," Mebane admits. "I've never said that statistics alone can prove fraud." What it can do is identify places where there may be fraud, so that other investigations - such as studying the ballot papers themselves - can follow.
Posted by: Lumpy Angaith3743 || 06/25/2009 01:55 || Comments || Link || E-Mail|| [6462 views] Top|| File under:
Obama sending ambassador to Syria after years
WASHINGTON -- President Barack Obama plans to return an ambassador to Syria, filling a post that has been vacant for four years and marking an acceleration of Washington's engagement with the Arab world, the White House said on Wednesday.

Presidential spokesman Robert Gibbs said Obama's decision was aimed at fulfilling his promise to show more U.S. engagement in the Arab world and not a response to any explicit policy change on Syria's part. He cited a series of meetings between Syrian and U.S. officials since Obama took office.

"This strongly reflects the administration's recognition of the role Syria plays, and the hope of the role that the Syrian government can play constructively, to promote peace and stability in the region," Gibbs said.


One of the more clueless things he's said. Syria? Constructive? As in, how many more Lebanese politicians and police will the Syrians and Hezbollah murder in the coming year?

The move reinforces Obama's determination, outlined in his Cairo speech earlier this month, to deepen America's role in the Middle East as he seeks to broker peace among Israel and its Arab neighbors and improve U.S. relations in the region.

A senior administration official who spoke on condition of anonymity before the announcement was made said: "The president believes that diplomatic engagement helps serve our interests, and that the current policy didn't make sense."


So let's reward the bullies and thugs and see what happens ...

Jeffrey D. Feltman, Acting Assistant Secretary of State for Near Eastern Affairs, informed Syrian ambassador to Washington, Imad Moustapha, of the plan on Tuesday night.

Moustapha, said that U.S.-Syrian relations "were headed in the right direction" and away from the freeze during the Bush administration. Nevertheless, Moustapha said, "It is still difficult to talk about radical change in the relationship but we can talk about advancing in small, but consecutive and positive steps."

Feltman and White House official Daniel Shapiro have both visited Damascus, the Syrian capital, at least twice this year as part of talks about bettering relations with a country shunned by former President George W. Bush.

Syria remains a key to prevent establishing peace with Israel, which still occupies the strategic Golan Heights, captured from Damascus in the 1967 war.


Had the Juices not been there, there'd have been no war, silly, so of course it was the Juices' fault. The logic is unanswerable.

Syria held indirect talks with Israel last year, mediated by Turkey. But the discussions were halted during the Israeli offensive on Gaza in December and January. Syria has since said it was ready to resume indirect talks with Israel's new hard-line government as long as they focus on a complete Israeli withdrawal from the Golan.


In return for what? What does Syria have to give, other than Hezbollah, Hamas and the PLFP? Anyone think the Syrians will do that?

Why should they, when it belongs to the Ummah by right.

Israeli Foreign Minister Avigdor Lieberman said the move was a matter for the United States and Syria. "We have never interfered in decisions by the Americans or anyone else. What is important is to see some kind of change in Syrian policy, and unfortunately we have not seen any change," he said. "Syria is not prepared to hold direct talks with Israel without preconditions. What should disturb us is this Syrian policy, which is not encouraging, and I don't see any signs there of a desire to see any progress or any real peace."

The U.S. withdrew its ambassador to Syria in 2005 to protest Syrian actions in neighboring Lebanon. Washington has criticized Syria and Iran for supporting Islamic militant groups such as the Palestinian Hamas in Gaza and Lebanon's Hezbollah. The U.S. also has accused Syria of not doing enough to stop the infiltration of militants to fight U.S. and allied forces in neighboring Iraq.
Posted by: Steve White || 06/25/2009 00:00 || Comments || Link || E-Mail|| [6463 views] Top|| File under:
Saeed Mortazavi: butcher of the press - and torturer of Tehran?
Relatives of several detained protesters have confirmed that the interrogation of prisoners is now being headed by Saaed Mortazavi, a figure known in Iran as "the butcher of the press". He gained notoriety for his role in the death of a Canadian-Iranian photographer who was tortured, beaten and raped during her detention in 2003.


This man needs killin'. If we had a CIA that could keep its mouth shut, I would have a job for it.

"The leading role of Saeed Mortazavi in the crackdown in Tehran should set off alarm bells for anyone familiar with his record," said Sarah Leah Whitson, the Middle East and North Africa director of Human Rights Watch.

As prosecutor-general of Tehran since 2003 and as a judge before that, he ordered the closure of more than 100 newspapers, journals and websites deemed hostile to the Establishment. In 2004 he was behind the detention of more than 20 bloggers and journalists, who were held for long periods of solitary confinement in secret prisons, where they were allegedly coerced into signing false confessions.

Mr Mortazavi has also led a crackdown in Tehran that has seen women arrested for wearing supposedly immodest clothing.

Earlier this year he oversaw the arrest and trial of Roxana Saberi, the American-Iranian journalist sentenced to eight years for spying, and his name has appeared on the arrest warrants of prominent reformists rounded up since the unrest started, such as Saeed Hajarian, a close aide of Mohammad Khatami, the reformist former President. With more than 600 people now having been arrested, including dozens of journalists, many fear the worst.

Mr Mortazavi became notorious for his role in the death of Zahra Kazemi while in Iranian custody on July 11, 2003. Kazemi, a freelance photojournalist with dual Iranian-Canadian nationality, was arrested while taking photographs outside Evin prison, Tehran, during an earlier period of reformist unrest in the city, also ruthlessly repressed.
Posted by: Gleque Thravigum9539 || 06/25/2009 00:00 || Comments || Link || E-Mail|| [6460 views] Top|| File under:
Who's in the News
63
[untagged]
6
TTP
3
Govt of Iran
2
al-Qaeda in North Africa
2
Govt of Pakistan
2
Iraqi Insurgency
2
Taliban
1
Takfir wal-Hijra
1
Govt of Sudan
1
al-Qaeda
1
ISI
1
Jemaah Islamiyah
1
Palestinian Authority
1
al-Shabaab
1
Global Jihad
1
al-Qaeda in Pakistan
Bookmark
E-Mail Me
The Classics
The O Club
Rantburg Store
The Bloids
The Never-ending Story
Thugburg
Gulf War I
The Way We Were
Bio
Merry-Go-Blog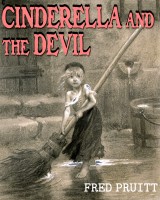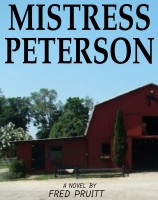 On Sale now!


A multi-volume chronology and reference guide set detailing three years of the Mexican Drug War between 2010 and 2012.

Rantburg.com and borderlandbeat.com correspondent and author Chris Covert presents his first non-fiction work detailing the drug and gang related violence in Mexico.

Chris gives us Mexican press dispatches of drug and gang war violence over three years, presented in a multi volume set intended to chronicle the death, violence and mayhem which has dominated Mexico for six years.
Click here for more information


Meet the Mods
In no particular order...


Steve White
Seafarious
Pappy
lotp
Scooter McGruder
john frum
tu3031
badanov
sherry
ryuge
GolfBravoUSMC
Bright Pebbles
trailing wife
Gloria
Fred
Besoeker
Glenmore
Frank G
3dc
Skidmark
Alaska Paul



Better than the average link...



Rantburg was assembled from recycled algorithms in the United States of America. No trees were destroyed in the production of this weblog. We did hurt some, though. Sorry.
35.175.107.77

Help keep the Burg running! Paypal: