Afgan soliders kill 48 Taliban fighters in Kabul
[Al Arabiya Latest] Afghan soldiers have killed 48 Taliban fighters in two operations in southern Afghanistan aimed at clearing Taliban strongholds ahead of presidential elections in August, officials and the army said Wednesday.

Local troops backed by NATO-led international forces stormed a Taliban stronghold in the southern province of Uruzgan on Tuesday, killing 23 insurgents, Afghan army General Sher Mohammad Zazai told AFP.

"We had an operation in Chinarto area last night during which we located a Taliban hideout. We killed 23 enemy fighters," Zazai said.



" We had an operation in Chinarto area last night during which we located a Taliban hideout. We killed 23 enemy fighters "

Sher Zazai, Afgan Army General
Fighter jets from the NATO force took part in the battle close to the provincial capital of Tirin Kot and near the Pakistan border, he added.

The operation was part of an anti-insurgent drive recently launched to dislodge Taliban fighters from their strongholds ahead of the August 20 presidential elections, the general said.

The Afghan defense ministry reported separately that troops had killed 25 "terrorists" in a three-day clean-up operation that ended on Tuesday in the southern province of Helmand.

Helmand, the main producer of Afghanistan's illegal opium, sees some of the worst of the insurgency, with a handful of districts said to be under insurgent control.

U.S. national security adviser James Jones visited the province on Wednesday as part of a tour of Afghanistan to assess implementation of a new U.S. strategy against the Taliban that promises more troops, money and development.
Posted by: Fred || 06/25/2009 00:00 || Comments || Link || E-Mail|| [6467 views] Top|| File under: Taliban
German Soldiers Killed in Grenade Attack
[Quqnoos] Three German soldiers were killed Tuesday in the relatively peaceful Afghan northern province of Kunduz, German Defence Ministry said

Taliban militants attacked a convoy of German troops, throwing hand grenades and their vehicles heading to the provincial centre, Kunduz city.

The soldiers were killed after one of the jeeps was capsized.

A spokesman for the provincial government, Mahbubullah Sayedi confirmed the incident that took place in Chahar Dara district, north of Kunduz city.

The soldiers were killed after their vehicle was drowned into a ditch in the district, a German paper Spiegel reports.

Quqnoos' Basir Samadi in Kunduz said the troops were killed after a ferice fighting with the Taliban militants.

A purported Taliban spokesman, Zabiullah Mujahid, immediately claimed responsibility for the attack said a dozen of German troops were killed and two vehicles were destroyed in the firefight.

The stable northern region of the country has been suffering a record level of insurgency over the past three months, ahead of the crucial Afghan elections.

Germany a strong NATO ally in the Afghan mission has lost 36 soldiers in Afghanistan -- mostly in the north -- since the beginning of the US-led war in 2001.
Posted by: Fred || 06/25/2009 00:00 || Comments || Link || E-Mail|| [6494 views] Top|| File under: Taliban
Africa Horn
Somali legislators flee abroad, Parliament paralysed
[Mail and Globe] Scores of Somali legislators have fled violence at home to the safety of other countries in Africa, Europe and the United States, leaving the conflict-torn nation's Parliament without a quorum to meet.

Violence from an Islamist-led insurgency has worsened this month, with a minister, the Mogadishu police chief, and a legislator all killed. The government, which controls little but a few parts of the capital, has declared a state of emergency.

With reports of foreign jihadists streaming into Somalia, Western security services are frightened Osama bin Laden's al-Qaeda network may get a grip on the failed Horn of Africa state that has been without central government for 18 years.

Needing two-thirds of legislators present to meet, Somalia's 550-seat Parliament has not convened since April 25.

Officials said on Wednesday that 288 MPs were abroad, with only about 50 on official visits.

The rest were in neighbours Kenya and Djibouti, European nations like Sweden, Britain, The Netherlands and Norway, and the United States, the officials said.

"I cannot be a member of a government that cannot protect me," Abdalla Haji Ali, an MP who left for Kenya last week, told Reuters. "In Somalia, nobody is safe."

Parliament Speaker Sheikh Aden Mohamed Madobe has urged the MPs to return. But in Nairobi on Wednesday, they could be seen sipping tea and talking politics in various hotels and cafes. "As legislators, we have responsibility and every one of us should perform his duty in Mogadishu," one legislator, who has stayed in Mogadishu, Sheikh Ahmed Moalim, told Reuters.
Posted by: Fred || 06/25/2009 00:00 || Comments || Link || E-Mail|| [6528 views] Top|| File under: al-Shabaab
Africa North
African al-Qaeda 'killed' US man
Al-Qaeda's North Africa branch has claimed responsibility for the killing of an American aid worker shot dead in Mauritania, al-Jazeera TV reports.

The Arab satellite channel said it had received an audio message in which the group said it had killed 39-year-old Christopher Leggett on Tuesday.
Posted by: ed || 06/25/2009 10:44 || Comments || Link || E-Mail|| [6490 views] Top|| File under:
Algerian troops kill 11 terrorists linked to gendarme murders
[Maghrebia] Algerian troops killed 11 of the estimated 60 terrorists believed to be responsible for last week's deadly al-Qaeda ambush of Algerian gendarmes in Bordj Bou Arréridj, Echorouk reported on Wednesday (June 24th). The army operation in the Al Mansoura region also uncovered weapons, uniforms, walkie-talkies and bullet-proof vests belonging to the slain gendarmes.
Posted by: Fred || 06/25/2009 00:00 || Comments || Link || E-Mail|| [6467 views] Top|| File under: al-Qaeda in North Africa
Africa Subsaharan
Militant leader arrested in Nigeria
[Mail and Globe] The leader of a Nigerian militant group in the oil-rich Niger Delta has been arrested, lawyers and a separate rebel movement announced on Wednesday.

Mujahid Dokubo-Asari, who heads the Niger Delta People's Volunteers Force (NDPVF) was arrested on Tuesday night at the international airport in Lagos, said a lawyer and the Movement for the Emancipation of the Niger Delta (Mend).

Asari's firm of lawyers, Festus Keyamo Chambers in Lagos, confirmed the arrest. "Alhaji Dokubo-Asari was arrested last night at the airport," a senior official of the chambers told Agence France-Presse, refusing to give details. He said details would be released in a statement later on Wednesday.

Several local dailies said Asari was arrested on arrival from Germany where he had gone for a medical check-up. The reported arrest, which has yet to be confirmed by Nigerian authorities, came the day the government met with militants from the oil-producing states of the Delta to make an amnesty offer for fighters who cease hostilities in the south of the country. Mend "condemns the arrest of Asari-Dokubo by security agents at the Murtala Mohammed airport in Lagos and requests for his unconditional release within the next 24 hours," said an email sent on Wednesday to media.

Asari was in 2005 charged with treason under former president Olusegun Obasanjo for allegedly leading violent anti-government campaigns, but those charges were later withdrawn as part of a planned political solution to the Delta strife.
Posted by: Fred || 06/25/2009 00:00 || Comments || Link || E-Mail|| [6473 views] Top|| File under:
Bangladesh
Major Liakat's involvement confirmed at TI parade
[Bangla Daily Star] Test identification (TI) parade yesterday confirmed that former deputy director (DD) of National Security Intelligence (NSI) Major (retd) Liakat Hossain supervised the offloading of ten-truck illegal firearms and ammunition.

The Criminal Investigation Department (CID) conducted the TI parade under the supervision of Metropolitan Magistrate Mohammad Mahabubur Rahman at Chittagong jail in the afternoon.

Two former police sergeants Alauddin and Helal Uddin, who share the credit for the seizure of the consignment, identified ex-NSI DD Liakat as the person who by the name Abul Hossain supervised the offloading of the consignment at Chittagong Urea Fertiliser Company Ltd (CUFL) jetty on April 2, 2004.

They identified Liakat out of 11 accused--with identical appearance and movement--lined up for the parade after examining them closely for some fifteen minutes.

Earlier, detained ex-NSI Director (security) wing commander (retd) Sahab Uddin in his judicial confession also claimed ex-NSI DD Liakat's involvement in the offloading and stated him to be the person who informed him [Sahab] of the seizure over telephone.

After his arrest on May 26, following Sahab's confession, ex-NSI DD Liakat during remand at Taskforce for Interrogation (TFI) cell confessed his involvement in the offloading and agreed to make a judicial confession. He, however, refused to make confessional statement when he was produced before a magistrate here on June 07. It prompted the investigators to go for the TI parade.

Investigation Officer of the case Muniruzzaman Chowdhury--a senior ASP of CID Chittagong zone--made the petition for arranging a TI parade on June 18.

The Chittagong court of Chief Metropolitan Magistrate Helal Uddin passed the order after hearing of the petition on June 21.
Posted by: Fred || 06/25/2009 00:00 || Comments || Link || E-Mail|| [6469 views] Top|| File under: ISI
China-Japan-Koreas
Chinese democracy advocate charged with subversion
A leading Chinese activist, jailed since last December, has been charged with subversion after calling for improved human rights in China.


Liberty is indeed subversive ...

Liu Xiaobo is a prominent scholar who has been in prison before for his support of the democracy movement. Amnesty International has condemned the arrest and called for his immediate release.

Fifty-three year old former university professor, Liu Xiaobo, was jailed in 1989 for his part in the Tiamamen Square democracy protests. He was again arrested six months ago for signing a pro democracy petition, Charter 08. He was held in an unknown location, denied access to a lawyer, and has only now been formally charged.

The police statement quoted in the official media says he has been 'engaged in agitation activities, such as spreading of rumours and defaming of the government, aimed at subversion of the state and overthrowing the socialism system in recent years'.

Amnesty International has been calling for his unconditional release since his arrest in December. Deputy Asia Pacific programme director, Roseann Rife, says Mr Liu could face years in jail.
Posted by: Steve White || 06/25/2009 00:00 || Comments || Link || E-Mail|| [6470 views] Top|| File under:
India-Pakistan
Pakistan: Dozens of airforce officials court-martialled
[ADN Kronos] A total 26 Pakistan Air Force officials have been court martialled after being found guilty of links with terrorists. Six of the group have been sentenced to death.

The men were among over 50 PAF officials arrested on charges of having links with terrorist organisations, unnamed sources told Pakistan's Geo News.

The six PAF officials sentenced to death include two senior technicians named as Karamdin and Khalid Mehmood; a carpool technician named as Nawazish; and three junior technicians named as Niaz, Nasrullah and Adnan, sources said.

The men were among as many as 57 officials arrested in the Pakistani cities of Lahore, Kamra, Sargodha, Mianwali and Karachi, according to the sources.

Of 57 officials also included 26 officials who were court-martialled and sentenced to between three and half and 17 years in jail.

According to the sources, investigations of some of the PAF officials and their suspected terrorist links began under former president Pervez Musharraf. An unnamed high-ranking PAF official and a carpool technician named as Amir who are also wanted for suspected terrorist links remain at large.
Posted by: Fred || 06/25/2009 00:00 || Comments || Link || E-Mail|| [6466 views] Top|| File under: Govt of Pakistan
Two persons gunned down in Quetta
[Geo News] Two people have been shot dead in Essa Nagri area located on the Saryab Road here on Wednesday, Geo news reported. According to sources, unknown armed miscreants opened fire on two unfortunate persons who lost their lives on the spot while police said they have commenced investigation.
Posted by: Fred || 06/25/2009 00:00 || Comments || Link || E-Mail|| [6468 views] Top|| File under:
Seven killed in Kurram clashes
Fighting between rival tribes in Kurram Agency has intensified, with at least seven people killed in the latest clash on Wednesday. At least 31 people have been killed in clashes over the last seven days. Tribesmen are said to have used heavy weapons in the latest clash in Danishkhel. Locals claim that Taliban who have fled Swat and the Tribal Areas are responsible for the unrest in the agency.
Posted by: Fred || 06/25/2009 00:00 || Comments || Link || E-Mail|| [6468 views] Top|| File under: Takfir wal-Hijra
Tarkistan Baitni to 'continue Zainuddin's mission'
Taliban commander Tarkistan Baitni has said he would continue assassinated commander Qari Zainuddin's mission to pursue Baitullah Mehsud, a private TV channel reported on Wednesday.

According to the channel, Baitni was addressing the gathering at the funeral of Qari Zainuddin. He said he had parted ways with Baitullah because the latter started to carry out suicide attacks on Pakistani civilians. Baitni said a meeting would soon be called to announce Zainuddin's successor.

Separately, Mehsud's men attacked an office of Baitni in Tank, but no casualties were reported. Also in Tank, two Taliban were killed and one injured in a clash between fighters of Baitullah and Abdullah Mehsud, the channel said. It said security forces had cordoned off the area and started an operation against the Taliban.

This article starring:
Abdullah Mehsud
TTP
Baitullah Mehsud
TTP
Qari Zainuddin
TTP
Tarkistan Baitni
TTP
Posted by: Fred || 06/25/2009 00:00 || Comments || Link || E-Mail|| [6469 views] Top|| File under: TTP
Security forces kill 7 Taliban
Security forces killed seven more Taliban in clashes in parts of Dir and Swat on Wednesday, while six soldiers including two officers were also killed. Six Taliban were killed in a search operation at Kota in Dir, and another seven were arrested, the ISPR said.

The forces carried out a search and sweep operation at Charbagh and Mangaltan, where two officers -- Major Attique and Captain Amir -- and four soldiers died and three were injured. A Taliban was killed in a clearance operation on a tip off in Sakhra, and three stolen vehicles and weapons were seized.

Security forces have consolidated their positions in Kabal, Akhun Kalle, Dadhrah, Khazna and Gardi. The local jirga met a military commander at Kuz Laikot near Kalam and agreed to provide information to the security forces and to set up a defence committee in the area. The troops arrested local Taliban commander Alamgir and his father in Gwalerai.

This article starring:
Alamgir
TTP
Gwalerai
TTP
Posted by: Fred || 06/25/2009 00:00 || Comments || Link || E-Mail|| [6467 views] Top|| File under: TTP
3 policemen killed in Taliban attack on checkpost
Three policemen were killed on Wednesday when a group of heavily-armed Taliban attacked a checkpost in the outskirts of Peshawar, a senior police official said. "A group of around 20 Taliban, armed with rockets, hand grenades and assault rifles, attacked Arbab Tapo checkpost. Three policemen were killed in the attack," Abdul Ghafoor Afridi, a senior police official in Peshawar, told AFP. The attackers escaped after a gunbattle, he added. The military is fighting a nearly two-month-long campaign to dislodge Taliban from the NWFP, and have said it would open up a second front in South Waziristan Agency as well.
Posted by: Fred || 06/25/2009 00:00 || Comments || Link || E-Mail|| [6497 views] Top|| File under: TTP
Baitullah Mehsud's 'deputy' claims Zainuddin's killing
A man calling himself a deputy of Tehreek-e-Taliban Pakistan (TTP) chief Baitullah Mehsud told AFP on Wednesday that his commander had ordered the killing a day earlier of a key tribal rival. Qari Zainuddin -- a young rising tribal leader who was increasingly critical of Baitullah's use of suicide bombings targeting civilians -- was shot dead at a house in Dera Ismail Khan early on Tuesday. "We killed Qari Zainuddin because he was a traitor, he was killed on the orders of Baitullah," said Waliur Rehman, who called an AFP reporter in Peshawar from an unknown location. "Anyone who works against us will face the same fate," he added. Zainuddin spilt from the TTP about nine months ago.

This article starring:
Baitullah Mehsud
TTP
Qari Zainuddin
TTP
Waliur Rehman
TTP
Posted by: Fred || 06/25/2009 00:00 || Comments || Link || E-Mail|| [6474 views] Top|| File under: TTP
Police arrest 43 'terrorists'
Police claim to have arrested at least 43 suspected terrorists from various parts of the province as part of a countrywide crackdown against militants. On Wednesday, officials revealed they had arrested 25 suspected Taliban from Islamabad, some of who were plotting attacks on foreign targets.

Most wanted: "We have arrested 25 Taliban and recovered suicide jackets from them. Six of the men arrested had been on the most wanted list," Islamabad police chief Kaleem Imam said. "These terrorists, who hailed from Swat and Waziristan, were planning sabotage activities in Karachi, Lahore and other big cities," he added. "Their targets mostly were law enforcement agencies, vital installations and foreign dignitaries," the police chief said.

Confirming the threat, the Swedish Foreign Ministry has claimed that one of the men arrested had told investigators he had been preparing for attacks on embassies, including the Swedish mission.

Also on Wednesday, Punjab Inspector General Tariq Saleem Dogar told a top-level meeting in Lahore that the 18 terrorists had been arrested in from Punjab and suicide jackets recovered over the past month and a half.

The meeting discussed means to improve counter terrorism measures being taken in Punjab. It was told of the integrated and intensive strategy being implemented to combat terrorism, which had led to the arrest of 18 terrorists and suicide bombers over the last month-and-a-half. The meeting was told that Shahbaz Ali Khalid alias Abdullah, Shujat Ali alias Tikka, Muhammad Akhtar Naeem alias Shah Jee, Said Ahmad alias Mujahid and Qari Muhammad Arshad were planning to commit terrorist acts, while Qari Asim, Muhammad Zubair, Rizwan Mehmood, Rizwan Abdul Qadir, Qari Sanaullah, Hijratullah alias Shakirullah alias Pattanga alias Sher Khan, Muhammad Zubair alias Naik Muhamad, Malik Naeem Haider alias Waqas alias Vikki alias Haji, Ghulam Mustafa Qaisrani, Qari Muhammad Ismaeel, Saleem Zaman, Abdul Hayee, Abdullah alias Ghazali were wanted by the Punjab Police for their involvement in the Rawalpindi Peer Wadhai bombing; the Police Training School attack in Manawan, the attack on Mianwali Checkpost, Sri Lankan Cricket Team attack and the suicide attack on a mourners' procession in DG Khan.


Alias Vikki? Good Gawd. I hope it's not Vicky, possessor of the Bosom of Desire. I don't think I could take that. But it's probably not. That was a long time ago, in a convertible far away...




This article starring:
Abdul Hayee
al-Qaeda in Pakistan
Abdullah alias Ghazali
al-Qaeda in Pakistan
Ghulam Mustafa Qaisrani
al-Qaeda in Pakistan
Hijratullah alias Shakirullah alias Pattanga alias Sher Khan
al-Qaeda in Pakistan
Malik Naeem Haider alias Waqas alias Vikki alias Haji
al-Qaeda in Pakistan
Muhammad Akhtar Naeem alias Shah Jee
al-Qaeda in Pakistan
Muhammad Zubair
al-Qaeda in Pakistan
Muhammad Zubair alias Naik Muhamad
al-Qaeda in Pakistan
Qari Asim
al-Qaeda in Pakistan
Qari Muhammad Arshad
al-Qaeda in Pakistan
Qari Muhammad Ismaeel
al-Qaeda in Pakistan
Qari Sanaullah
al-Qaeda in Pakistan
Rizwan Abdul Qadir
al-Qaeda in Pakistan
Rizwan Mehmood
al-Qaeda in Pakistan
Said Ahmad alias Mujahid
al-Qaeda in Pakistan
Saleem Zaman
al-Qaeda in Pakistan
Shahbaz Ali Khalid alias Abdulla
al-Qaeda in Pakistan
Shujat Ali alias Tikka
al-Qaeda in Pakistan
Posted by: Fred || 06/25/2009 00:00 || Comments || Link || E-Mail|| [6466 views] Top|| File under: al-Qaeda in Pakistan
Qari Zainuddin's successor vows to continue struggle
Misbahuddin Mehsud, the new chief of the Abdullah Group and the successor of Qari Zainuddin, said on Wednesday that his men would continue fighting against Baitullah Mehsud until he was killed. The 23-year-old said he "strongly supports" the ongoing military operation in Waziristan against. In interview with Daily Times 30 hours after the killing of his elder brother Zainuddin, Misbah said the murder of his brother would not either "demoralise" his group or "hurt its mission". "We know who killed Zainuddin," he said.

This article starring:
Misbahuddin Mehsud
TTP
Qari Zainuddin
TTP
Posted by: Fred || 06/25/2009 00:00 || Comments || Link || E-Mail|| [6473 views] Top|| File under: TTP
Qari Zainuddin laid to rest in DIK
[Geo News] Qari Zainuddin, rival of Baitullah Mehsud has been laid to rest in Dera Ismail Khan, Geo News reported Wednesday.

Earlier, his body was brought here from Abbotabad for burial. His body was put in CMH Abbotabad in view of security apprehensions.

In the morning, the body was taken to his uncle Maulvi Sher Muhammed's house situated in Jangi Saeedan here, where his (Qari's) wife, mother and other family members cast a last glance at his face.

In the meantime, the secret security agency's personnel put security cordon around the area. Later on, his body was transported to Frontier Force Regiment Center by an ambulance.

After security clearance, his body was moved to Dera Ismail Khan, where he was laid to rest in Chah Syed shah Munawwar Graveyard near Madina Colony.

During the burial, police continued strict security cordon around the areas.
Posted by: Fred || 06/25/2009 00:00 || Comments || Link || E-Mail|| [6466 views] Top|| File under: TTP
CRPF to take ISRO help for precision-guided ops against Maoists
New Delhi: The CRPF will soon approach the ISRO for expeditious satellite imaging and video mapping of all Naxal-infested areas, so that it can carry out special operations against the Maoists with precision.

With the government's thrust on flushing out Naxals, the paramilitary force will take the help of ISRO as also the National Technical Research Organisation (NTRO) for satellite mapping of forests and hills under control of the Left-wing militants, official sources said. Aerial videography of the forests and hills in Chhattisgarh and Jharkhand is currently underway, they said.

The Global Information System (satellite mapping) will help in organising systematic and precise special operations. Both NTRO and ISRO were approached by the force a couple of years back to do the job, but now the matter has gained urgency in view of spurt in Naxal violence, described as the biggest threat to internal security by Prime Minister Manmohan Singh.

"Lack of knowledge of the topography is the biggest hurdle before security men who are unable to challenge the Naxals, well-versed with the terrain," they said. The Global Information System (digitalised mapping) when implemented will be a great boon for the forces, the sources said. During operations, the security men will get to know exactly where they are and where they have to go to a ttack the Maoists.

"Digital images would show the exact topography. So we will know which route to take when the terrain is rocky or heavily forested," a senior official said. Union Home Minister P Chidambaram was shown a presentation on Global Information System when he recently visited the CRPF headquarters in New Delhi.
Posted by: john frum || 06/25/2009 00:00 || Comments || Link || E-Mail|| [6468 views] Top|| File under:
Iraq
Roadside bomb kills five policemen in Iraq
A roadside bomb killed five Iraqi policemen Thursday in the once turbulent but recently secure western city of Falluja, police said, a day after at least 72 people died in a market bombing in Baghdad. Police in Falluja in Anbar province, once the heartland of the rebellion against U.S. troops and government forces, said Thursday's blast destroyed a police vehicle and killed all five policemen inside, including a lieutenant.

It came hours after an explosion tore through a busy second-hand market in eastern Baghdad's Sadr City slum, killing 72 people just four days after U.S. forces handed security of the Shi'ite Muslim area to Iraqi troops and police. Saturday, a massive truck bomb killed 73 people near the northern city of Kirkuk. That and the Sadr City market bombing were the bloodiest attacks in the country for more than a year.

Violence has dropped sharply across Iraq over the past year, but militants including Sunni Islamist al Qaeda continue to launch car and suicide bombings aimed at undermining the Shi'ite Muslim-led government and reigniting sectarian conflict. Prime Minister Nuri al-Maliki, a member of Iraq's Shi'ite majority, has urged Iraqis not to lose heart if insurgents take advantage of the U.S. military drawdown to step up attacks.

Analysts say attacks are also likely to intensify ahead of a parliamentary election in January that will be a test of whether the country's feuding factions can live together after years of sectarian slaughter unleashed by the 2003 U.S. invasion.
Posted by: ryuge || 06/25/2009 03:40 || Comments || Link || E-Mail|| [6465 views] Top|| File under: Iraqi Insurgency
US intel: Al-Qaida activity plunges in Iraq
WASHINGTON — The number of al-Qaida extremists in Iraq has plummeted and their ability to maintain a high-level of attacks has been eroded, U.S. intelligence suggests.

Battered by the surge of U.S. and allied troops into Iraq, and the slowly increasing effectiveness of Iraqi security forces, al-Qaida's franchise in the war-worn country is finding fewer foreign fighters to tap for suicide bombings, said U.S. intelligence and counterterrorism officials who have been studying the terror group's activities.

Those changes, officials say, suggest that the terror group is evolving to one more heavily dependent on local militants who are less committed to broader jihadist goals.

The officials, who spoke on condition of anonymity to discuss intelligence reports, said that the number of foreign fighters coming across Iraq's borders had dropped from hundreds to "tens," and the membership of al-Qaida in Iraq, or AQI, has plunged from thousands at its peak in 2006-2007 to hundreds now.

Intelligence reports indicate that not only has AQI become less effective and less popular, it's become a different operation, said one senior counterterrorism analyst.

During its heyday, al-Qaida in Iraq had ties to the terror group's leadership with an eye to expanding beyond Iraq's borders to a broader jihadist effort against the west.

Now, the U.S. official said, AQI is focused on Iraq, struggling to maintain a foothold there as its ties to the central al-Qaida leadership weaken. The terror group's leaders, including Osama bin Laden, are now believed to be hiding in safe havens in Pakistan, along the rugged border with Afghanistan.

Still, military leaders from Gen. David Petraeus, the top U.S. commander in the Middle East, on down have repeatedly warned that progress in Iraq is fragile, and it is too soon to count AQI out.

As the bulk of U.S. forces pull out of Iraq's cities by early next week, military commanders are already seeing the expected spike in violence, including more large-scale attacks. A truck bombing near Kirkuk on Saturday killed at least 75 people, and an attack Wednesday in a Shiite district of Baghdad killed at least 56.

The attacks have targeted Shiite areas, and appear aimed at inflaming sectarian tension by provoking a similarly violent response from Shiites that could plunge the country into civil war. The attacks also give al-Qaida successful assaults to promote as they reach out to their loyalists.

"We think we have beaten back al-Qaida to the point where they are now conducting attacks that are basically propaganda campaigns to make it look as though they are driving us out of Iraqi cities," Pentagon press secretary Geoff Morrell asserted Wednesday.

Intelligence officials said that the U.S. is concerned about the impending transfer of thousands of jailed militants from U.S. to Iraqi control, and whether al-Qaida loyalists could be released.

Right now, said one counterterrorism official, intelligence reports and internal communications suggest that al-Qaida is suffering from a lack of volunteers, but that could change if some of those prisoners make their way back into the al-Qaida fold.

According to Pentagon spokesman Air Force Lt. Col. Pat Ryder, the U.S. military has seen some recidivism by those released from Iraqi prisons, but it is very low. At this point, he said, there is "no real evidence linking the release" of detainees to any increase in violence.

"There is a concerted effort under way to release those who are not a threat to security," Ryder said.

Posted by: GolfBravoUSMC || 06/25/2009 02:05 || Comments || Link || E-Mail|| [6473 views] Top|| File under: Iraqi Insurgency
Syria-Lebanon-Iran
Iran Opposition Leader's Wife: Let Protesters Go
The wife of Iranian opposition candidate Mir Hossein Mousavi called for the immediate release of detained protesters as her husband was to appear at a mass protest outside the country's parliament.

In her statement, which appeared on Mousavi's Web site, Zahra Rahnavard said it was her "duty" to continue "legal" protests and condemned the presence of armed guards in the streets, Reuters reported. "I regret the arrest of many politicians and people and want their immediate release," Rahnavard said in the Web site statement, according to Reuters.

Rahnavard has raised eyebrows in Tehran for campaigning alongside her husband in the conservative state, and emerged as an important asset in her husband's campaign.

Mousavi claims that hard-line President Mahmoud Ahmadinejad stole the June 12 presidential election through massive fraud. He has called for annulling the results and holding a new vote.
Posted by: Steve White || 06/25/2009 00:00 || Comments || Link || E-Mail|| [6469 views] Top|| File under:
Iran riot police block parliament demontsrations
[Al Arabiya Latest] Riot police blocked protesters from gathering in Tehran on Wednesday, witnesses said, as Iran's supreme leader warned he will not back down in the face of unrest following the disputed presidential vote. "In the recent incidents concerning the election, I have been insisting on the implementation of the law and I will be (insisting). Neither the system, nor the people will back down under force," Ayatollah Ali Khamenei said.

It was the latest indication that the clerical regime will not tolerate dissent over the re-election of President Mahmoud Ahmadinejad despite a wave of public demonstrations and complaints that the June 12 election was rigged.

Iran has refused to overturn the results of the poll but Khamenei -- who has ruled over the Islamic republic for 20 years -- has extended by five days a Wednesday deadline to examine vote complaints



" In the recent incidents concerning the election, I have been insisting on the implementation of the law and I will be insisting. Neither the system, nor the people will back down under force "

Ayatollah Ali Khamenei
And in a sign security forces are wasting no time to put down protests, a large presence of riot police and Basij militiamen stopped a crowd of several hundred people trying to assemble outside the Iranian parliament building, according to a witness. Another witness near parliament reported seeing police charge at passers by, who dispersed into nearby streets. Later in the evening a big squad of riot police remained deployed in the area, a source said.

Diplomatic backlash


" Iran's decision to try to turn what are clearly internal matters for Iran into a conflict with the U.K. and others is deeply regrettable and without foundation "

UK govt
In the latest diplomatic backlash over what Iran has branded Western meddling, Foreign Minister Manouchehr Mottaki said Tehran may downgrade ties with Britain.

His comments came after the two governments expelled diplomats in a tit-for-tat move, with Tehran increasingly pointing the finger at London over the street violence that erupted in the aftermath of the election. "We are monitoring the situation. We have noted these reports. We have always been clear that we seek a constructive bilateral relationship with Iran based on mutual respect," a spokesman for British Prime Minister Gordon Brown's spokesman said.

"Iran's decision to try to turn what are clearly internal matters for Iran into a conflict with the U.K. and others is deeply regrettable and without foundation."

Tehran has accused Britain -- described by Khameini as the "most evil" of Iran's enemies -- of plotting against the election and seeking to stabilize the country. It has expelled the BBC correspondent in Tehran and arrested a British-Greek journalist working for a U.S. newspaper, one of at least two foreign reporters detained by the authorities.

Iran's interior minister also took aim at the United States, saying rioters were being funded by the CIA and the exiled opposition group the People's Mujahedeen. "Britain, America and the Zionist regime (Israel) were behind the recent unrest in Tehran," Interior Minister Sadeq Mahsouli was quoted as saying by the semi-official news agency Fars.

Rezaei withdraws


" Iran's political, social and security situation has entered a sensitive and decisive phase, which is more important than the election "

Mohsen Rezaei
Another defeated candidate, former Revolutionary Guards chief Mohsen Rezaei, has withdrawn his protest about election irregularities, in a blow to the opposition. "(Iran's) political, social and security situation has entered a sensitive and decisive phase, which is more important than the election," Rezaei said in a letter to the Guardians Council, the top election body.

Mousavi, who was premier in the post-revolution era, has urged supporters to keep demonstrating but to use "self-restraint" to avoid further bloodshed while another defeated candidate Mehdi Karroubi has called for a mourning ceremony on Thursday for slain protesters.

The Revolutionary Guards, the elite force set up to protect the Islamic republic, has warned of a "decisive and revolutionary" riposte to any further protests.

The last opposition rally on Monday was crushed by hundreds of riot police armed with steel clubs and firing tear gas.

The foreign media is banned from reporting from the streets under tight restrictions imposed since the unrest was unleashed, but images of police brutality have spread worldwide via amateur video over the Internet.

Mousavi's wife
Meanwhile the wife of Mousavi called on the establishment to immediately release Iranians detained at election protests and said she would continue to protest but was sure to add "legally," according to Mousavi's website. "I regret the arrest of many politicians and people and want their immediate release ... It is my duty to continue legal protests to preserve Iranian rights," Zahra Rahnavard was quoted by the website as saying. She also criticized the presence of armed forces in the streets.
Posted by: Fred || 06/25/2009 00:00 || Comments || Link || E-Mail|| [6466 views] Top|| File under: Govt of Iran
No major irregularities in Irans election
[Iran Press TV Latest] Iran's supervisory body the Guardian Council says there have been no major irregularities in the country's presidential election.

The council's Spokesman Abbas-Ali Kadkhodaei told Press TV on Wednesday that the body had reviewed all complaints lodged by the presidential candidates.

The remarks came as the Guardian Council extended a deadline to endorse the results of the elections. The Iranian official said the extension of the deadline to endorse the poll was a confidence-building move and there had been no major irregularities in the vote. He concluded that the final decision of the council is expected to be declared at the end of the five-day extra time.

The influential body, which oversees the election, had a 10-day deadline to approve the June 12 election results, after looking into the complaints lodged by the presidential candidates.

The deadline was to expire on Wednesday but Ahmad Jannati, the Secretary of the Council asked the Leader of the Islamic Revolution Ayatollah Seyyed Ali Khamenei to extend the deadline by five days. Ayatollah Khamenei in a letter to Jannati on Tuesday agreed with the request.
Posted by: Fred || 06/25/2009 00:00 || Comments || Link || E-Mail|| [6469 views] Top|| File under: Govt of Iran
Qalibaf says Iran election law flawed
[Iran Press TV Latest] Tehran mayor says there are some 'problems' in Iran's election law which have caused difficulties during both the election process and the counting of votes.

"The fact is that there have long been problems in our country's electoral law, which has never been reformed," Mohammad-Baqer Qalibaf said in a Tuesday interview with IRIB channel two.

He added that the execution of the law in the June 12 presidential election was also flawed.

Qalibaf also criticized what he called 'the absence of a proper system to informing the public' about the election results, saying this created doubts mong the people.

Presidential contenders Mir-Hossein Mousavi and Mehdi Karroubi have called for the nullification of June 12 presidential election result, which declared incumbent Mahmoud Ahmadinejad as the winner with almost two-thirds of votes.

Both Mousavi and Karroubi have filed complaints about 'widespread vote rigging' -- an allegation denied by electoral watchdog, the Guardian Council, and the Interior Ministry.

Tehran's mayor also criticized the live TV debates between presidential candidates before the election, saying the debates were used by the candidates for 'defaming each other and making accusation against people who were not present'.

Qalibaf, however, said that the TV debates contributed to the massive turnout in the election, adding that it would have been much better if the debates had continued after the election.

According the Guardian Council, 85 percent of the 46 million eligible voters participated in the election.
Posted by: Fred || 06/25/2009 00:00 || Comments || Link || E-Mail|| [6471 views] Top|| File under: Govt of Iran
Neda Soltan's family 'forced out of home' by Iranian authorities
The Iranian authorities have ordered the family of Neda Agha Soltan out of their Tehran home after shocking images of her death were circulated around the world.

Neighbours said that her family no longer lives in the four-floor apartment building on Meshkini Street, in eastern Tehran, having been forced to move since she was killed. The police did not hand the body back to her family, her funeral was cancelled, she was buried without letting her family know and the government banned mourning ceremonies at mosques, the neighbours said.

"We just know that they [the family] were forced to leave their flat," a neighbour said. The Guardian was unable to contact the family directly to confirm if they had been forced to leave.



Parents of young woman shot dead near protests are banned from mourning and funeral is cancelled, neighbours say

The government is also accusing protesters of killing Soltan, describing her as a martyr of the Basij militia. Javan, a pro-government newspaper, has gone so far as to blame the recently expelled BBC correspondent, Jon Leyne, of hiring "thugs" to shoot her so he could make a documentary film.

Soltan was shot dead on Saturday evening near the scene of clashes between pro-government militias and demonstrators, turning her into a symbol of the Iranian protest movement. Barack Obama spoke of the "searing image" of Soltan's dying moments at his press conference yesterday.

Amid scenes of grief in the Soltan household with her father and mother screaming, neighbours not only from their building but from others in the area streamed out to protest at her death. But the police moved in quickly to quell any public displays of grief. They arrived as soon as they found out that a friend of Soltan had come to the family flat.

In accordance with Persian tradition, the family had put up a mourning announcement and attached a black banner to the building.

But the police took them down, refusing to allow the family to show any signs of mourning. The next day they were ordered to move out. Since then, neighbours have received suspicious calls warning them not to discuss her death with anyone and not to make any protest.

A tearful middle-aged woman who was an immediate neighbour said her family had not slept for days because of the oppressive presence of the Basij militia, out in force in the area harassing people since Soltan's death.

The area in front of Soltan's house was empty today. There was no sign of black cloths, banners or mourning. Secret police patrolled the street.

"We are trembling," one neighbour said. "We are still afraid. We haven't had a peaceful time in the last days, let alone her family. Nobody was allowed to console her family, they were alone, they were under arrest and their daughter was just killed. I can't imagine how painful it was for them. Her friends came to console her family but the police didn't let them in and forced them to disperse and arrested some of them. Neda's family were not even given a quite moment to grieve."

Another man said many would have turned up to show their sympathy had it not been for the police.

"In Iran, when someone dies, neighbours visit the family and will not let them stay alone for weeks but Neda's family was forced to be alone, otherwise the whole of Iran would gather here," he said. "The government is terrible, they are even accusing pro-Mousavi people of killing Neda and have just written in their websites that Neda is a Basiji (government militia) martyr. That's ridiculous -- if that's true why don't they let her family hold any funeral or ceremonies? Since the election, you are not able to trust one word from the government."

A shopkeeper said he had often met Soltan, who used to come to his store. "She was a kind, innocent girl. She treated me well and I appreciated her behaviour. I was surprised when I found out that she was killed by the riot police. I knew she was a student as she mentioned that she was going to university. She always had a nice peaceful smile and now she has been sacrificed for the government's vote-rigging in the presidential election."
Posted by: ed & Frozen Al || 06/25/2009 00:00 || Comments || Link || E-Mail|| [6491 views] Top|| File under:
Who's in the News
63
[untagged]
6
TTP
3
Govt of Iran
2
al-Qaeda in North Africa
2
Govt of Pakistan
2
Iraqi Insurgency
2
Taliban
1
Takfir wal-Hijra
1
Govt of Sudan
1
al-Qaeda
1
ISI
1
Jemaah Islamiyah
1
Palestinian Authority
1
al-Shabaab
1
Global Jihad
1
al-Qaeda in Pakistan
Bookmark
E-Mail Me
The Classics
The O Club
Rantburg Store
The Bloids
The Never-ending Story
Thugburg
Gulf War I
The Way We Were
Bio
Merry-Go-Blog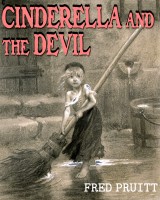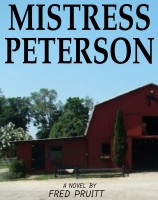 On Sale now!


A multi-volume chronology and reference guide set detailing three years of the Mexican Drug War between 2010 and 2012.

Rantburg.com and borderlandbeat.com correspondent and author Chris Covert presents his first non-fiction work detailing the drug and gang related violence in Mexico.

Chris gives us Mexican press dispatches of drug and gang war violence over three years, presented in a multi volume set intended to chronicle the death, violence and mayhem which has dominated Mexico for six years.
Click here for more information


Meet the Mods
In no particular order...


Steve White
Seafarious
Pappy
lotp
Scooter McGruder
john frum
tu3031
badanov
sherry
ryuge
GolfBravoUSMC
Bright Pebbles
trailing wife
Gloria
Fred
Besoeker
Glenmore
Frank G
3dc
Skidmark
Alaska Paul



Better than the average link...



Rantburg was assembled from recycled algorithms in the United States of America. No trees were destroyed in the production of this weblog. We did hurt some, though. Sorry.
3.237.0.109

Help keep the Burg running! Paypal: