Africa Subsaharan
Zimbabwe's rights abuses will escape censure by Britain
Britain plans to avoid a confrontation with Robert Mugabe today at the EU/Africa summit by staying silent during the main debate on human rights.

Baroness Amos, the former Cabinet minister standing in for Gordon Brown, believes that any attack from her will lead to the kind of media circus that the Prime Minister wanted to avoid by boycotting the meeting in Lisbon over Mr Mugabe's presence.

The decision to leave it to other EU leaders to criticise President Mugabe is likely to create a storm of protest in Britain, not least from William Hague, the Shadow Foreign Secretary, who called on Lady Amos to "lay his crimes bare before all those attending".
Continued on Page 49
Posted by: lotp || 12/08/2007 00:00 || Comments || Link || E-Mail|| [6458 views] Top|| File under:
Arabia
Strict watch over illegal Haj pilgrims
JEDDAH — The Saudi authorities are exercising strict control over the entry of unlicensed and illegally arriving pilgrims to holy city of Makkah for the forthcoming Haj.

Makkah police have set up 69 checkpoints on various roads leading to the holy city with the aim of closing every likely entry routes used by the unlicensed and illegally arriving pilgrims. The huge number of unlicensed or overstaying Umra pilgrims (pilgrims who came for Umrah recently and stayed on to perform Haj illegally), adds to the bulging numbers of pilgrims and upsets Haj plans in the holy sites.


How can you perform Haj illegally? Old Mo' hisself told the faithful to do it, sez so in their holy book. You could look it up.

The Ministry of Haj has discovered 20 dirt roads that provide cover for the illegal and unlicensed pilgrims to sneak into Makkah unnoticed. The Saudi Geological Survey helped the Haj Ministry and Public Security by providing them with detailed maps to locate the secret entry points and the dirt roads so that the police may set up checkpoints there as well.

According to the ministry, it is the responsibility of the Passport Department to intercept the illegally arriving pilgrims and thus guarantee that only those with official Haj permits enter Makkah during the season. Ministry officials and Makkah police tackle the overstaying pilgrims within the city limits. If any Haj establishment is found to be providing accommodation for illegal pilgrims in its tents at the holy sites, that is penalised. In the first stage of the Haj season, which began on December 4, the Traffic Department banned the entry of cars in the Central Zone (the roads surrounding the Grand Mosque) an hour before and after the obligatory prayers.
Posted by: Steve White || 12/08/2007 00:00 || Comments || Link || E-Mail|| [6462 views] Top|| File under:
Britain
Britons who don't know where Jesus was born
Brtain is lost, or nearly so.

The extent of Britons' ignorance about the Christmas story is illustrated today in a new report which shows more than a quarter of adults do not know where Jesus was born.



27% of Britons aged 18+ were unable to identify Bethlehem as Jesus's birth place

The figure rose to 36% of people aged between 18 and 24.

A survey found 27 per cent of Britons aged 18 and over were unable to identify Bethlehem as Jesus's birth place, while the figure rose to 36 per cent of people aged between 18 and 24. One in ten of those questioned thought the answer was Nazareth and a similar number said Jerusalem.

The poll also found that more than one in four people - 27 per cent - were unaware that an angel told Mary that she would give birth to a son, with some saying she was informed by the shepherds. Most people surveyed believed that Joseph, Mary and Jesus fled to Nazareth rather than Egypt when they escaped from King Herod, and a few even said the holy family's destination was Rome.

The survey also revealed that just over half did not know that John the Baptist was Jesus's cousin. Only 12 per cent of adults could answer all four questions about the Christmas

Only 12% of adults could answer all four questions about the Christmas story correctly.

story correctly.

The results of the survey, conducted among 1,015 adults last month, are likely to refuel the debate about the secularisation of Christmas.

Continued on Page 49
Posted by: lotp || 12/08/2007 00:00 || Comments || Link || E-Mail|| [6458 views] Top|| File under:
China-Japan-Koreas
China Says West Should Deal With Warming
China seems to prefer espionage over development. It's cheaper! This sort of fits the pattern. The lame excuses and mercurial logic here make my head spin, but it's good to know what kind of mindset you are up against sometimes.


China insisted Friday the U.S. and other wealthy nations should bear the burden of curbing global warming, saying the problem was created by their lavish way of life. It rejected mandatory emission cuts for its own developing industries. Environmental activists, meanwhile, labeled the United States and Saudi Arabia the worst "climate sinners," accusing them of having inadequate polices for climate problems while letting greenhouse gas emissions rise. But the activists also said no country is doing enough.
Su Wei, a top climate expert for China's government attending the U.N. Climate Change Conference, said the job belongs to the wealthy. He said it was unfair to ask developing nations to accept binding emissions cuts and other restrictions being pushed for already industrialized states.


You have an opportunity to get in on the ground floor. Do it as much as is reasonable.


He said the United States and its fellow industrial nations have long spewed greenhouse gases into the atmosphere while newly emerging economies have done so for only a few decades.


Yeah, and you also have examples to follow and the benefit of modern understandings. That means you have no excuses as the US and other economies that did the trailblazing do.


"China is in the process of industrialization and there is a need for economic growth to meet the basic needs of the people and fight against poverty," Su said.


You'll find that more fuel-efficient stuff may actually help you meet your stated goals. And how will polluting the crap out of your environment help meet your future goals? There are those out there who can help, and I'll bet you can find an unemployed worker or two million who would be happy to help you set up and work at some facilities to help keep things clean.


While many experts believe China has surpassed the United States as the world's top emitter of carbon dioxide and other heat-trapping gases, Su noted the Chinese population is far bigger and said America's emissions per person are six times higher than in China.


And if your economy grows as you expect, what then? Nip it now!


"I think there is much room for the United States to think whether it's possible to change (its) lifestyle and consumption patterns in order to contribute to the protection of the global climate," he said.

China is one of nearly 190 nations participating in the Dec. 3-14 conference, which is intended to launch negotiations on a new climate treaty to replace the 1997 Kyoto Protocol when it expires in 2012.


That tells me how serious you are and how much weight we need to give to the Kyoto Accords, doesn't it?


The Kyoto pact, which was rejected by the United States, commits three dozen industrial countries that signed on to cut emissions by an average of 5 percent below 1990 levels over the next five years. One of the factors that led President Bush to reject Kyoto was that it didn't require any cuts by fast-developing countries like China, India and Brazil.


President Bush didn't 'reject' Kyoto. The U.S. Senate made clear that it would not ratify the accord, and did so during Pres. Clinton's second term. Pres. Bush simply bowed to their decision and didn't forward the accord to the Senate.

Beijing was long accused by environmentalists of evading the issue of global warming, but it is drawing praise for a new attitude at Bali even though China still relies heavily on dirty, outdated coal-burning techniques and is home to 20 of the world's 30 most polluted cities.

The environmental watchdog Germanwatch said Friday that China moved up four spots, to No. 40, on the group's annual ranking of the climate performance of 56 industrialized and emerging countries. Germanwatch said Beijing has enacted policies promoting renewable energy, including mandates that solar, wind and hydroelectric systems provide 10 percent of China's power by 2010. It also ordered key industries to reduce energy consumption by 20 percent, the group said.


Won't happen, but it seems that China doesn't have much capacity but is growing in leaps and bounds. Doesn't that mean that they should be able to have mostly modern stuff in another 20 years or so?


Saudi Arabia was listed as last among the 56 nations, right below the United States. The group said Saudi Arabia, the world's largest oil exporter, was the biggest "climate sinner" for the second year in a row because its emissions are rising and it has no firm policies to address that.


Go there and tell them that, infidel.

The United States was ranked No. 55 because it opposes mandatory cuts in emissions and argues that technology, private investment and economic growth will save the planet from global warming.


They're worrying more about what the mouth is saying than what the hand is doing, I see.


Australia was listed as third-worst offender, but with a caveat: It could rise to No. 20 on the list if new Prime Minister Kevin Rudd follows through with promises to reduce emissions after signing the Kyoto Protocol this week. "Australia will have to live up to their talk," said Matthias Duwe of Climate Action Network-Europe, which released the list.

Sweden was ranked as doing the best job, followed by Germany, Iceland and Mexico. A news release from Germanwatch praised Mexico for making progress in reducing emissions and adopting a "constructive international and national climate policy."


What about Zimbabwe?


Environmentalists said European nations as a group have made the most progress on the climate issue, but complained that is doing enough to address global warming. "The international community is still failing to comply with their responsibilities regarding climate protection," Duwe said. "They have not set themselves firmly on the path of limiting global warming."


How about grounding this guy's Gulfstream back home?
Posted by: gorb || 12/08/2007 00:00 || Comments || Link || E-Mail|| [6462 views] Top|| File under:
Down Under
Muslim beauty defies critics
The Muslim teenager who generated a wave of controversy by entering last year's Miss Teen Australia beauty contest has made this year's finals.

Then aged 16, Melbourne schoolgirl Ayten Ahmet was condemned by Muslim leaders when she entered last year's competition, with Melbourne cleric Sheik Mohammed Omran branding participation by Muslim girls as "a slur on Islam". However, this year reactions had been more low key for Ayten, who was one of 12 Miss Teen Australia finalists at the Gold Coast's WhiteWater World yesterday.

"It hasn't really been a big deal this year," she said. "At the time last year I said it (religion) wasn't really relevant to me entering the competition."

Being the centre of a raging debate on Muslim values was difficult for the teenager, but it did not dissuade her from entering again. "My family has been very supportive," she said. "It was made into a big issue by some people last year but I didn't see it as anything wrong."

Former Gold Coast Islamic Society president Naseem Abdul said Ayten was free to make her own decisions about entering modelling or beauty competitions. "It is her life," he said. "She is an individual, she can decide for herself if she wants to do that sort of thing, it doesn't affect or offend me in any way."
Posted by: ryuge || 12/08/2007 07:12 || Comments || Link || E-Mail|| [6468 views] Top|| File under:
Home Front: Politix
Andrew Young On Why He Doesn't Support Obama
Can you imagine if a White Republican said this?


Former Atlanta Mayor and Ambassador Andrew Young

(D-Jimmy Carter...)

explained why he does not support Sen. Barack Obama to win the Democratic nomination for president - until "2016."
"It is not a matter of being inexperienced," Young told an Atlanta crowd this fall. "It is a matter of being young. There is a certain matter of maturity ... You have to have a protective network around you... Leadership requires suffering. And I would like to see Barack's children get a little older, see, because they're going to pick on them."

He made the remarks after being asked by a crowd member about the Illinois Democrat at a "Newsmakers" event held in Atlanta.
"I want Barack to be president," he responded with a long pause, "....in 2016."

"Barack Obama does not have the support network yet to get to be president...," he said. He reflected on his days serving as one of many lieutenants to Martin Luther King Jr.

He also said that while Obama's rival Sen. Hillary Clinton is surrounded by quite a few black advisors Obama has very few.
"To put a brother in there by himself is to set him up for crucifixion," he said.


"Like Clarence Thomas"


He also joked that author Toni Morrison may have been on to something when she referred to former President Bill Clinton as the "first black president."

"Bill is every bit as black as Barack," he said. "He has probably gone out with more black women than Barack."


I'm sure Hildabeast appreciates the endorsement.. HT to AOHQ and SixMeatBuffet...this is making the blog-rounds
Posted by: Frank G || 12/08/2007 16:47 || Comments || Link || E-Mail|| [6462 views] Top|| File under:
Tax, Spending Issues Frustrate Democrats
ButtCracks are emerging in congressional Democrats' solidarity, as frustrated lawmakers concede their majority status is not enough to overcome Republican resistance on taxes, spending, Iraq and a host of other issues.


Maybe if they tried something a bit more centrist? Nahhhh!


The fissures, which became obvious this week, are undermining Democrats' hopes for several key achievements this year. They also point to a bruising 2008 election in which Democrats will say Republicans blocked prudent tax and spending plans to score political points on immigration and other hot-button issues.
You mean my representatives might be ... representing me?
Republicans say they simply want to prevent higher taxes of any kind, even if the targets are not-so-sympathetic groups such as oil companies and hedge fund managers.


So who pays the oil/fund companies taxes? Does it come out of the CEOs' bonuses or something? And who says they are unpopular? I like the oil companies' products. And what would the world look like without hedge funds? If you want something that is unpopular, try jamming a knitting needle through your skull, or better yet, try being a member of Congress.


After 11 months of insisting that all major programs be paid for with tax increases or spending cuts elsewhere, Senate Democratic leaders acknowledged Thursday they cannot persuade enough Republicans to join them. Majority Leader Harry Reid, D-Nev., reluctantly allowed a vote on a long-debated middle-class tax cut that would add billions of dollars to the deficit because it is not offset elsewhere.


Does that include any taxes on the money that is recycled more often? Hmm?


The measure, which the Senate approved 88-5, would prevent the alternative minimum tax from hitting about 25 million more taxpayers, at a cost of about $50 billion to the U.S. treasury next year. Reid's decision puts the Senate at odds with the House with two weeks left before the holiday recess.
The AMT shouldn't be there. Neither should my rep if he votes in a way that I get hit with it. It's called "p-r-i-n-c-i-p-l-e".
House Democratic leaders still insist on a pay-as-you-go policy, or "pay-go," which they made a centerpiece of their governing principles in January.


Why not? It worked so well for Social Security after all.


Reid told reporters Thursday that Senate Republicans have used their filibuster powers to block Democratic efforts to change Iraq policy, move a farm bill and pay for the proposed one-year "fix" to the alternative minimum tax. He especially complained about Republican demands to offer farm bill amendments dealing with state drivers licenses for illegal immigrants.

"We've tried everything we can to address these issues," Reid said, citing 57 GOP filibuster threats this year.

"We have lived by pay-go," Reid said regarding the tax bill. "But what we want everyone to know is that we have tried every alternative possible."


Except the Republicans'.


He acknowledged handing a political dilemma to House Speaker Nancy Pelosi, D-Calif. The House earlier passed an AMT bill that would raise $80 billion in new taxes, largely on investors and hedge fund managers.

"I admire the speaker" for adhering to the pay-as-you-go principle, Reid said. He added, however, she "has a little more flexibility from a procedural perspective than I do."


"Please don't hit me!"


Reid's decision will force a pivotal decision by House Democrats: Should they infuriate millions of voters by leaving the AMT unchanged (and hope Republicans get blamed), or abandon the pay-go promise and possibly rely heavily on Republican votes to pass a bill that splits Democrats.


I'd say pi$$ off the voters and see what happens.


"If we waive pay-go on this, I think it opens the door" to further actions that would raise the deficit and "border on criminal irresponsibility," said Rep. John Tanner, D-Tenn.


Pay-go has been de-facto waived. More so with each earmark. It's called deficit spending.


Meanwhile Thursday, congressional Democrats said they face an uphill battle in trying to overcome Senate GOP objections to a House-passed energy bill. Republicans particularly oppose the proposed rollback of $13.5 billion in tax breaks for major oil companies.

"You can't tax your way to energy independence," House Minority Leader John Boehner, R-Ohio, told reporters.


But somehow earmarks are OK?


If the Senate cannot overcome the GOP-led resistance, Democratic senators said they may have to jettison provisions important to many House Democrats: the tax provisions and requirements for greater use of renewable energy such as wind, solar and biofuels.


Try nuclear. And give up those earmarks.


House Ways and Means Committee Chairman Charles Rangel, D-N.Y., said such a move would be difficult for the House to swallow. "The tax part is just as important as any other part" of the energy bill, he said.
You mean the part about maximizing tax revenue by boosting the economy through lower taxes? Don't go too low, and don't go too high. Give it a shot and see what happens. You will end up with more money to spend! :-)
As for the Iraq war, congressional Democrats on Thursday sent their strongest signal yet that they are resigned to providing additional funds without forcing President Bush to alter his policies. The plan is virtually certain to divide House Democrats. Like the AMT legislation, it may require significant Republican support to pass.
Someone had to play devil's advocate by championing common sense, I guess. And if you keep bluffing all the time, you'll pay dearly in the long run.
Democrats, who sometimes seem incredulous at their inability to budge the GOP on tax, spending and war issues, say Republicans will pay dearly at the polls. "There is a sense they are digging their own grave," Sen. Charles Schumer, D-N.Y., said.
Why the long face then, Donk? Bada bing! :-)
Some Republicans agree there is a risk in repeatedly blocking Democratic-crafted bills, especially if the chief beneficiaries appear to be big oil companies or wealthy investors.
If they can make it appear that way and you can't figure out a way from your bully pulpit to shed some light on the deception, fine. But at least 52% of the voters have that line figured out by last count. If that's the best you can do, you should be looking around for the truth.
"The strategy is to lay low and then blame them for not getting anything done," Republican Rep. Ray LaHood of Illinois said in an interview. "The truth is, we all lose."


No, the truth is all we lose.


"We trash each other and end up making the institution look bad," LaHood said. "That's why Congress' approval ratings are so low."


That's only part of the reason. Try working honestly for your constituents' and country's best interests without hurting your neighbors more than necessary and see what happens. The founding fathers didn't think you guys would be dumb enough to try writing your own paychecks and building your own power bases over your country's best interests.
Posted by: gorb || 12/08/2007 00:00 || Comments || Link || E-Mail|| [6457 views] Top|| File under:
Pelosi calls Cheney swipe undignified
House Speaker Nancy Pelosi (D-Calif.) says a swipe that Vice President Cheney took at Democratic House leaders is "beneath the dignity of his office."
Funny, that kind of thing, not to even mention (which I do!) holding up military funding and endangering troops, doesn't seem to be beneath the diginity of your office.
Capitol Hill was abuzz Thursday with discussion of the vice president's assertion in an interview with Politico that House Democratic leaders had been surprisingly supine: "They are not carrying the big sticks I would have expected."


"I can't believe he actually said it!"


Cheney added that when he served in the House, "We would not have had a Speaker who, from my perspective, is that far out of the sort of mainstream — she is a San Francisco Democrat, certainly entitled to her views, but able to dictate policy as effectively as she apparently does to the rest of the caucus."


Truth to lunacy, baby!


The speaker, a few hours after winning a long-sought victory on an energy bill that increases auto efficiency requirements, said in an interview with Politico that she had paid little attention to the hullabaloo.


I'll bet. Sounds like diplo-speak for "I'll say what I want and I won't entertain questions".


"To tell you the truth, I've been really busy the last 24 hours," Pelosi said. "How can I say this with the dignity of the office that I hold, and especially the dignity of the office that the vice president holds? It's so beneath the dignity of his office — and mine — that I don't even want to address it."


I think you just did.


Pelosi said her leadership style is to find consensus among leaders and committee chairs.


As long as they agree with you, of course.


"Of course, I have the responsibility at the end of the day," she said. "But I'm very respectful of their read on the situation," she said. "Those people are … our distinguished chairmen. I have enormous respect for their knowledge of the subject."


"As long as they do what I want."


Senate Majority Leader Harry Reid (D-Nev.) did not comment on the remark but said in a Politico interview that "someone I was with said that" the comment sounded sexist.


Pu$$y.
Posted by: gorb || 12/08/2007 00:00 || Comments || Link || E-Mail|| [6464 views] Top|| File under:
Home Front: Culture Wars
Man Jailed for Not Taking TB Medication
Not strictly WoT related, but we've discussed this issue in the past, and multi-drug resistant TB is a serious concern, particularly if it spreads in failed countries.

TUCSON, Ariz. (AP) - A man was jailed for failing to take his tuberculosis medication after officials said he was a serious health risk. James Roman Pearson, 49, remained at the Pima County jail Thursday on a tuberculosis violation, more than two weeks after the county health department petitioned to have him taken into custody.

"He is now being held in isolation. The court will decide when he will be released," said Deputy Dawn Hanke, a sheriff's department spokeswoman. Pearson has been taking his medication since he has been in custody, authorities said.

A Superior Court hearing Wednesday was ordered closed and records sealed, under a state law allowing a TB patient to request both. Pearson's attorney, Robert Fleming, declined to comment on the hearing because it was closed. Under Arizona law, patient confidentiality is paramount in tuberculosis cases, dating to when those with the disease carried a significant stigma, he said.
Posted by: Steve White || 12/08/2007 00:00 || Comments || Link || E-Mail|| [6467 views] Top|| File under:
Who's in the News
32
[untagged]
7
Iraqi Insurgency
3
Global Jihad
3
Govt of Pakistan
3
al-Qaeda in Iraq
3
al-Qaeda
2
Govt of Iran
2
Hezbollah
2
Taliban
2
Govt of Sudan
1
Mahdi Army
1
Jamaat-e-Islami
1
TNSM
1
Iraqi Baath Party
1
Hamas
Bookmark
E-Mail Me
The Classics
The O Club
Rantburg Store
The Bloids
The Never-ending Story
Thugburg
Gulf War I
The Way We Were
Bio
Merry-Go-Blog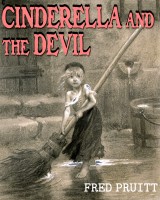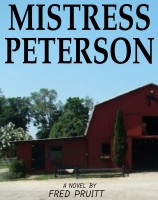 On Sale now!


A multi-volume chronology and reference guide set detailing three years of the Mexican Drug War between 2010 and 2012.

Rantburg.com and borderlandbeat.com correspondent and author Chris Covert presents his first non-fiction work detailing the drug and gang related violence in Mexico.

Chris gives us Mexican press dispatches of drug and gang war violence over three years, presented in a multi volume set intended to chronicle the death, violence and mayhem which has dominated Mexico for six years.
Click here for more information


Meet the Mods
In no particular order...


Steve White
Seafarious
Pappy
lotp
Scooter McGruder
john frum
tu3031
badanov
sherry
ryuge
GolfBravoUSMC
Bright Pebbles
trailing wife
Gloria
Fred
Besoeker
Glenmore
Frank G
3dc
Skidmark
Alaska Paul



Better than the average link...



Rantburg was assembled from recycled algorithms in the United States of America. No trees were destroyed in the production of this weblog. We did hurt some, though. Sorry.
3.235.24.113

Help keep the Burg running! Paypal: