-Lurid Crime Tales-
A Scenario: The Danish Civil War
A sample:

Concept of Citizenship

The economic analogy afforded by the phenomenon of inflation is extremely instructive in any consideration of the questions of group identity or group membership. Consider the familiar chain of events when countries start printing money to cover obligations that cannot be met any other way (public salaries, government bonds, etc.). The entry into circulation of new money without a commensurate creation of new wealth means that each unit of currency corresponds to less wealth, with prices rising as a result.

Though the motivations underlying the 'printing' of new group memberships (i.e. the issuing of citizenship or equivalent status) are clearly different, a partial analogy can be drawn in terms of the effects. In a country like Japan, which has yet to develop an interest in allowing mass immigration from the developing world, citizenship (group membership in the Japanese nation) is remarkably clear-cut. To be Japanese is to be a member of that ethnic, linguistic and cultural community located on the Japanese archipelago. Though it is possible in principle to obtain Japanese citizenship, it is extremely difficult and time-consuming and will not result in one being thought of as Japanese by the Japanese. This state of affairs, in which the conditions for citizenship are universally agreed upon by group members and not undergoing non-organic, top-down attempts at revision, can be likened to a stable currency. In Japan, Japanese citizenship is a solid gold coin, its value unquestioned in social transactions.

When a government 'prints' new citizenships at a rate necessitated by mass immigration, it is attempting to create a new set of criteria for group membership. In effect, it is saying that the old criteria, evolved over a period of centuries, if not millennia, are to be rewritten by bureaucratic fiat, under cover of a smokescreen provided by meaningless boilerplate about 'shared values,' and 'diversity.' The timescale for this rewriting will be massively compressed relative to the initial evolutionary timescale, making gradual adjustment impossible. As this process advances, two things will become clear: the legal reality of the citizenship of the newcomers, and the utter incompatibility of at least some portion of them with the still deeply-entrenched membership criteria of the natives.

Consider the case of Abu Hamza, that charmingly photogenic favourite of the British tabloids up until his arrest, trial, and incarceration by the British state. Given that the Home Office granted him a British passport after his (reputedly bigamous) marriage to a UK citizen, he was declared, in effect, by the state to be as British as anyone else.

But what could this possibly mean? If an Egyptian-born radical Muslim who incited violence against non-Muslims, advocated global jihad, and was implicated in a variety of terrorism-related activities could be British, then we are forced to one of two conclusions. The first is that the category of the British citizen had degenerated to the point where it was compatible with these activities, in which case it would be hard to see why it should be granted any significance. The other is that the state was simply wrong, and that, legal issues notwithstanding, Abu Hamza was not British. Either way, the currency of citizenship would have been debased, with a British passport 'just not worth what it used to be.'

RTWT
Posted by: SR-71 || 11/29/2007 20:31 || Comments || Link || E-Mail|| [422 views] Top|| File under:
Europe
The Parisian Intifada and "The Project" (good read)
Interesting take. I don't know if there really is a strategic goal beyond the "casual" friction/aggression against the non-muslim outside world (about motiveless 500 violent assaults per day, according to victimization enquiries, the absolute majority of that being Youts having fun by harassing the ethnic europeans), but on the other hand, the "Project" is NOT a fiction, that I think is now well-established; so, everything is possible, and in any case, should the SHTF, I have no doubt on which side is the most organized and prepared (IIRC, back in the late 90's, a terror-related investigation had led to a mosque being investigated, and the authorites found what was basically a battlefield emergency surgery room in the basement, ready to be put in action. Makes you wonder...).



By Patrick Poole

Paris is burning, yet again. The Muslim immigrant "youths" in the banlieues have taken to the streets to expand a Western front in the global jihad. This time, however, instead of just burning cars and throwing rocks, this week they have taken up arms against French police. As the Associated Press reported on the violence around Paris late Tuesday, noting the escalation beyond the car-burning intifada of November 2005, such that even apologetic Associated Press reporters are forced to describe the present rioters as "urban guerillas":

Youths rampaged for a third night in the tough suburbs north of Paris and violence spread to a southern city late Tuesday as police struggled to contain rioters who have burned cars and buildings and — in an ominous turn — shot at officers.

A senior police union official warned that "urban guerrillas" had joined the unrest, saying the violence was worse than during three weeks of rioting that raged around French cities in 2005, when firearms were rarely used.

Continued on Page 49
Posted by: anonymous5089 || 11/29/2007 11:44 || Comments || Link || E-Mail|| [457 views] Top|| File under:
In the Name of Anne-Lorraine: No More Slackness
A quote from the French journalist Frédéric Pons at the Valeurs Actuelles blog, 27 November 2007

Shocked by the savage murder of our dear Anne-Lorraine [Schmitt, a journalism student who worked as an intern at the Valeurs Actuelles magazine], aged 23, a friend rang me: "We should demonstrate, burn down Turkish mosques…" I understand him. The killer of RER D is a recidivist sexual criminal of Turkish origin. He was free, despite an earlier condemnation! Should we burn, demonstrate? Leave that to the Turks, the Egyptians, the Indonesians, the Sudanese, the Algerians who martyr their Christian compatriots and burn their churches. Leave that to the scum of the barbarian neighbourhoods who at this very moment are taking advantage of the shocking impunity granted them by years of slackness and demagogy. Yes, the atrocious killing of Anne-Lorraine fills us with revulsion. […] In the name of the brave Anne-Lorraine who resisted her aggressor and succeeded in hurting him (which made his arrest possible) before dying from the knife wounds. When will this rapist with his knife leave prison? After 8, 10, 15 years? Our society must pluck up the courage to remove him, and all the killers and child abusers, from society once and for all. That is our society's responsibility. If we do not do this, the fathers, the brothers, the uncles will. In the name of justified violence. That is something I will understand.

Don't Forget Anne-Lorraine, Monsieur le Président
A quote from the French journalist Gérard Gachet at his blog, 27 November 2007 [here is an English translation]

In an attempt to calm things down the head of state may meet on Wednesday with the parents of the two dead youths of Villiers-le-Bel. Would it be asking too much of him to make a strong statement, also, for the family and the loved ones of Anne-Lorraine? […] Indeed, it would only be right if the innocent victims in this country were treated with more respect than delinquents who are responsible for their own misfortune.

Are the French Waking Up? (2)
A quote from the French writer Bernard Antony at his blog, 27 November 2007 [here is an English translation]

The racist scum of this civil war shows no emotion over the murder of Anne-Lorraine [Schmitt].

Anne-Lorraine, a young Frenchwoman, a young Christian woman, was murdered while heroically resisting the monster who was attempting to rape her. This murder did not trigger a single riot. And yet, at the very least, the early release of criminals ought to result in demonstrations in front of the Ministry of Justice.

On the other hand, once again, an accident was the pretext for an anti-police hysteria that saw veritable professionals commit acts of civil war with weapons suitable to the task. […] But now we are all waiting to see what the government of Mr. Sarkozy is going to do to prevent any offense being done to the triumphant scum. […]

This war of conquest by ever more self-confident hordes is the result of the collapse of the State; of the widespread ideological justification of anarchy and violence; of the complacency, even the active complicity of a whole camarilla in the media; of the bad immigration policy of course; of all the ingredients for self-denigration and guilt spread throughout our society by humiliating ideologies.

If repressive measures against savagery are obviously needed immediately, what France fundamentally needs is an intellectual and moral reconstruction.

H/T GalliaWatch
Posted by: anonymous5089 || 11/29/2007 10:52 || Comments || Link || E-Mail|| [291 views] Top|| File under:
Declare victory and get out
By MARTIN SCHRAM
Scripps Howard News Service
The Democratic presidential pack is desperate. Five senators, a governor and a representative are seeking one surefire way to capture hearts, minds and votes whenever they are asked what should be done about Iraq now that post-surge statistics show violence there has at least temporarily declined.


First instance of the blinders: Violence has declined, but because it's happened on Bush's watch it must be a temporary thing. It's entirely possible that we're currently in the lull between storms, but it's just as possible we're over the hump, which would call for a different assessment. The Iraqi army at the time of the First Gulf War was good mainly for oppressing the populace, but it was very good at that. The new Iraqi army hasn't been used to oppress the populace, being reserved instead for use against actual military (quasimilitary, at least) enemies. They are getting better at that as time goes on, with the combination of training, practice, and self-confidence that we're been giving them. Of those, the self-confidence is at least as important as the training and the practice. When we withdraw, they will be demonstrably the best military force in the Muddle East, certainly capable of dealing with Baathists revanchists.

Their quandary is based on a false perception that many think and no one speaks: The misguided notion that good news for the U.S. military is bad news for Democratic presidential prospects.


They've been working to make themselves that way since 1972, haven't they? Lemme see, here: George McGovern, Jimmy Carter, Michael Dukakis, Walter Mondale, Bill Clinton, Al Gore, and now the current crop of fluffheads. Have I missed anybody?

Wrong. One senator proposed the perfect solution -- and if an Iraq solution is the standard for choosing a standard-bearer, then the 2008 Democratic presidential nominee ought to be Sen. George Aiken of Vermont. There are, of course, two hitches: Aiken's lifelong membership in the Republican Party, and the fact that Aiken's long life ended in 1984, at the age of 92.


I vaguely remember Aiken's existence...

But the Iraq War application of Aiken's famous prescription for ending with honor the Vietnam War remains even more fitting today than it was in the 1960s: Declare victory and get out.


Oh, boy! We're going to play semantic games!

Aiken was not your typical anti-war liberal dove. He had supported the war initially and the bombing of North Vietnam. But he knew quagmire when he saw it. And so he sought a solution that would please hawks that wanted a victory, and doves, which wanted the war ended.


This is what I think of as the "transfusion fallacy." Let's assume you've been hit by a bus. You have massive internal bleeding. Trained medical professionals arrive on the scene. They try to start an IV to replace all those fluids that are seeping into your abdominal cavity or the gutter, depending. But they can't find a good vein. Maybe you're in shock. Obviously all they have to do at this point is declare you transfused, right? Or do you require the actual thing, rather than its description? (I think the answer might vary according to which political party you favor.)

There never was a U.S. victory moment in Vietnam, but we are there now in Iraq. The war President Bush started has been won. Saddam Hussein -- an evil despot who killed many thousands of his fellow Iraqis -- has been toppled, captured, convicted and executed.


Bush announced "mission accomplished" shortly after Sammy was toppled, and about six months before he was captured. The Baath regime at that point had in fact been kicked out and rendered incapable of returning. The war from that point forward was against Zarqawi in alliance with the Association of Muslim Scholars and the Baath revanchists. Neither Zarq nor the Muslim Scholars would have allowed to Baathists to recapture power. They were just too stoopid to realize that.

What happened since then was that Bush committed the same error that Republicans rightly blasted President Bill Clinton for committing in the comparatively minor military mission in Somalia: A never-announced mission creep.


The mission was to fight al-Qaeda. That wasn't "mission creep." It wasn't a static setup. Only an idiot would have assumed that Qaeda and/or Iran wouldn't try to snatch the Iraqi bone from the American jaws. What was a surprise was how effective a commander Zark was. He was an effective commander because of his experience operating al-Tawhid and Ansar al-Islam, not to mention the training camps in Afghanistan. That, and the fact that being nuts he was hard to predict.

U.S. forces were allowed to be sucked into the vortex of a bloody three-way Iraqi civil war pitting Sunni, Shia and Kurdish forces against each other. Indeed, it has been at least a six-sided civil war, as Iraq's factions within factions and outsiders from al Qaeda and Iran have slipped into Iraq.


That's the war we've been fighting since May, 2003. It's the war we're now winning, by the way, thanks to Dave Petraeus, his staff, his commmanders, and the men and women they lead. The Kurds have from the start been reliable allies, who've been supporting the new government. The Shiite split is mostly between Tater and SCIIRI, and we've pretty deftly turned SCIIRI's Badr Brigades from a threat to an asset, while we're beaten Tater to within in an inch and a half of killing him at least twice that I can recall off the top of my head -- and it's my opinion we should kill him, if only for the al-Khoei incident. The kaleidoscope of Sunni insurgent organizations ran the gamut from gangsters to Baath revanchists to beturbanned nutcases, and it's always been my contention that the war against them had to be intelligence driven -- not only to kill the worst of them, but to induce the kinds of splitting and side-changing we see going on right now.

Muslims are killing Muslims -- and the U.S. military has been allowed to become trapped in the middle, being killed and wounded by all factions and fringes.


According to the Association of Muslim Scholars, it's the poor, defenseless Iraqis who're trapped under the brutal occupation. Our main target has always been AQI and its allies and fronts -- Ansar al-Islam and the two branches of Ansar as-Sunna, and now the Islamic State in Iraq. But when they're setting up IEDs and such, you can't really ask which organization they belong to and they refuse to wear uniforms or even the same color turban. The sorting has to be done at the top level, which is why the 1920 Revolution Brigades and a couple or three others are now on our side -- and if they decide to go back on the other side again, we've got some real good intelligence to chase them down, just from having been in close proximity to them for this long.

American men and women on their second and third tours in Iraq have been at war longer than their grandfathers were in World War II.


Whoopty doo. The poor WWII troops were there much longer than were their WWI parents. A better comparison would be with the Indian Wars, that took the better part of the 19th century.

But now, U.S. military figures show that the civil-warfare in Iraq has become, at least statistically, a bit more civil.


So now's the time to throw it all away? Is it just me, or does that statement make no sense whatsoever?

So Iraq's politicians have no excuse to continue refusing to make political peace. But they do need a push.


Iraq's politicians have been working on making political peace for quite some time now. Part of the problem has been that the insurgency has been reflected within the body politic as well. They've only lately become strong enough to shut down the Association of Muslim Scholars, and they're still not strong enough to have al-Dulaimi killed. Tater, transparently controlled from Terrorhan, has been a part of the government. The Sunnis, recall, refused to take part, for the most part, preferring to kill and maim their fellow Muslims, which gave rise to the Shiite death squads in retaliation. It takes time and the appropriate tools -- a can of motor oil, a hot iron, and a pair of large tweezers -- to sort out a can of worms. If you only have the motor oil and half the tweezers when you start, you're really making things worse before you make them better -- and once you get the hot iron things go a lot faster.

That should be the Democrats' new master plan.


Brilliant. Simply brilliant.

Start by celebrating the fact that the U.S. troops won their war.


The current war isn't quite won yet.

This is the perfect time for Democrats to demonstrate the extinction of their three decades of reflexive dovish imagery.


Right. By pulling the troops out before the job's done. It's really about what we expect from them.

Fly with the hawks by celebrating U.S. military victories. Out-hawk the hawks by vowing to accomplish what Bush failed to do -- vanquish al Qaeda.

Bush has been working pretty hard and with quite a bit of success on vanquishing al-Qaeda wherever it raises its pointy little beturbanned head. 50 years from now he'll get the credit he deserves, but I'll be long dead by then so I won't be around to say I told you so.

There's been a continuous stream of Soddies, Yemenis, Syrians, Egyptians, and others tromping into the Iraqi killing fields to be... ummm... killed. You might almost describe them as the flower of their generation, since they're the ones with education and money for the most part, leaving the dullards and the broke back home as a cheering section.

While that's been going on, Jemaah Islamiyah has been rolled up in Indonesia, thanks to U.S. and Australian intel and the rise of people with a bit of sense to Indonesia's executive. The Philippines has seen the virtual demise of Abu Sayyaf and the extinction of the Pentagon Gang -- anybody remember them?

The Islamic Courts showed up in Somalia last July and they were on the run by December. Somalia, for the first time since Siad Barre, has a government in Mogadishu, albeit one that's shakey and often frightening to look at.

In Algeria, where GIA and GSPC were wreaking havoc in 2002, the Algerian army is in control, GIA's extinct, and GSPC's been forced to consolidate with other North African hard boyz into an out-and-out al-Qaeda franchise. In 2002 the Algerian army was still chasing them on foot. Now they've got vehicles, helicopters, and night vision goggles. Wonder where those came from?

In Afghanistan the Taliban, despite daily claims that they're winning, are being slaughtered in droves, upward of 40 at a time. Only in the heart of Qaeda country, the NWFP, where we can't send troops and where the government won't cooperate, is al-Qaeda still strong. And the Bush involvement with the government of Pakistain has been intense, if you've been watching. Benazir's there as a result of U.S. pressure, and I'm guessing Nawaz is back as a result of a U.S. (or Soddy) afterthought.

Bush's shortcoming is that he's not publicizing all this -- the public should be jumping up and down, cheering and throwing rose petals. Instead, most people don't know about it. And people working for some newspaper chains are actively trying to hide it from them.
Also, defeat for a second time the Afghanistan Taliban that, because of a Bush Team attention deficit disorder, was allowed to regain what they had lost.


Sigh. The Taliban "resurgence" is a result of Pakistain thinking they can control them, rather than some shortcoming on Bush's part. The main Taliban effort is in North and South Wazoo, not in Afghanistan -- at least at this moment. The commander to watch isn't Mullah Omar, but Baitullah Mehsud. But I'm sure you, Martin Schram, knew all that, right?

Now is the time for Democrats to demonstrate that theirs is the party of 21st-century smart power, the combination of military and diplomatic power and vision.


The Dems have made themselves the party that espouses more European-style solutions. Europe has been handling Iran for... how long? And France has taken the lead with Lebanon. All we do is supply a bit of military hardware and an occasional unobtrusive word of encouragement. Neither is what you could call a singular success, though the Syrians are at least out of Leb.

Failure to seize the initiative now could cause Democrats to be forever outside the gates at 1600 Pennsylvania Ave., looking in on Inauguration Day. Now is the time for Democrats to declare "Mission Accomplished!" And show that they are ready to move vigorously to accomplish the next stage by sending Iraqi politicians the only signal they will understand -- by getting out.


They're not ignorant brutes who know only the language of a kick to the head, y'know? Though I guess the Dems could be the ignorant brutes in this case, capable of communicating with another political process only by snarling and betrayal, kind of like Hamas without the facemasks.

And also by declaring their party's determination to defeat the enemy that attacked us on 9/11 and has been allowed to survive and recoup, recruit anew and threaten us again.


How're you going to defeat them if you refuse to fight them? Batter them into submission with "soft power"? Send them a strongly worded memo? The enemy in Iraq is al-Qaeda in Iraq. If you're too dense to understand that, you're too dense to write on the subject. Try sports writing or theater criticism or write restaurant reviews.

Democrats can rally around any of several commonsense withdrawal plans. One of the first was proposed two years ago by former Reagan assistant defense secretary Lawrence Korb, now a senior fellow at the Center for American Progress: Withdraw most troops through a strategic redeployment, but keep some troops in the region with a mission of preventing al Qaeda from establishing a new sanctuary there.


They've already got sanctuaries there, fer Gawdsake. What do you think Fallujah was? And Ramadi? What do you think we've been doing all this time? The foxtrot?

Democrats can take their guidance from yet another bit of wisdom from Aiken, who said in 1966: "I'm not very keen for doves or hawks. I think we need more owls."


I think we need more bustards. But both statements are well beside the point.

(Martin Schram writes political analysis for Scripps Howard News Service. E-mail him at martin.schram(at)gmail.com.)
Posted by: Fred || 11/29/2007 00:00 || Comments || Link || E-Mail|| [876 views] Top|| File under: Iraqi Insurgency
Science & Technology
How Technology Almost Lost the War
In Iraq, the Critical Networks Are Social — Not Electronic
Long, long piece in Wired with some surprising and interesting points on the nexus of electronic and social war.
Posted by: Steve White || 11/29/2007 00:00 || Comments || Link || E-Mail|| [292 views] Top|| File under:
Home Front: Culture Wars
"Beowulf" and Christ
By Raymond Ibrahim

By now, the oft-recurring negative portrayals of Christianity in major Hollywood movies have become hackneyed and predictable. Watching Beowulf recently only reinforced this fact. The same subtle depictions and motifs present in movies from decades past were once again present. A favorite being the attempt to try to depict pagans as "open-minded" and "free-spirited" peoples, or, quite anachronistically, as Medieval counterparts to the modern, secular, liberal. The idea being that pagan peoples—unencumbered by the suffocating forces of Christianity—were/are happy, passionate folk, able to live life to the fullest.

Beowulf's opening scene depicts King Hrothgar and his thanes in an utterly bacchanalian setting: carried in a litter, privates barely covered in a loose toga, inebriated and cheery, Hrothgar declares to the festive crowd that it's time to party and "fornicate." (As to how well grounded these representations are to the original text, see John Miller's "Beowulf the Movie Star.") Simultaneously, a sullen (and we soon find out cowardly and conniving) Unferth, his advisor, perfunctorily explains to a bystander the advisability of embracing Christianity—all while urinating. When Unferth later suggests to the convivial Hrothgar that perhaps he and the people should consider praying to the "new god," Christ, a sobered up Hrothgar rejects the suggestion with disdain. Finally, this same Unferth, the only advocate for Christianity in the movie, just so happens to also be the only one in the pagan kingdom who, not only keeps, but constantly beats, a slave—an oblique reminder of the tired charge that Christianity is somehow responsible for slavery.

Released two years earlier, The Kingdom of Heaven, which is set in the Crusading era, follows the same exact anti-Christian paradigm. The opening scene portrays a callous priest gleefully informing the hero of the story, Balian (heroic, we ultimately find out, primarily because he's wary of Christianity) that his suicide wife is doomed to hell, all while stealing her cross—not for its intrinsic value, of course, but that it's made of silver. And all the "bad guys," such as the Templars, have big red crosses painted on their tunics (the fact that these same red crosses still adorn hospitals and ambulances and what that implies altogether missed). Whenever these marauders want to engage in some nefarious scheme against the Muslims—who are always portrayed as noble and fair-dealing—they cynically holler, "God wills it!" In Beowulf, Unferth, the primary antagonist of the tale, is also the only one who wears an extremely large cross around his neck.

Then there's King Arthur, released in 2004. Again, Arthur, who according to all records (legendary or otherwise) was Christian, now, just as with Kingdom of Heaven's Balian, is portrayed as being ambivalent towards, and cautious of, Christianity. Conversely, the blue-painted pagan Picts are show as a free-loving people who simply want to live and let live, while the Church in Rome is a hypocritical and oppressive force, constantly out to exploit.

So, according to these films and their subliminal messages, we are to understand that all pre-modern Christians who were zealous over their faith were (and thus still are) all hypocrites—or worse—while all truly good "Christians" were (and still are) discreet, indifferent, skeptical, and cautious of Christianity, such as Balian and Arthur. Furthermore, according to these films, all non-Christians were either liberal and laid back (e.g., pagans), or noble, upright, and truly pious (i.e., Muslims). That pagan peoples habitually engaged in barbarous practices, such as human sacrifices, cannibalism, and slavery, or that Muslim law, then and now, is characterized by extremely draconian measures, such as stoning fornicators, subjugating non-Muslims and women, and, under certain circumstances, still sanctioning the institution of slavery is, of course, never mentioned. Nor is the fact that Christianity abolished things like human sacrifices, and its ultimate law is to love God and one's fellow man (Mark 12:30-31).

Another depiction ubiquitous to these types of movies is the notion that Christianity, which at one point Beowulf contemptuously calls "the weeping religion of martyrs," is an effete faith that all "true men"—warriors such as Beowulf—eschewed. This concept goes as far back as 1981 in the movie Excalibur, where a chrome-domed (and extremely animated) Merlin lamented that "The new god comes to drive out the old gods." This in fact is a well entrenched motif, best given intellectual grounding by the many writings of Freidrich Nietzsche, who maintained that Christianity is the religion of the weak, while atheism, paganism, or even "Mohammedanism"—anything, really—is more conducive to the cultivation of manly virtues.


That's a meme very common from the neo-pagan part of the french far-right, the "desert religion" which has deprived Europe of its lifeforce, or Chrisitanity as the religion of feebleness - just this noon, I read an announce of a mass that will be given for Anne-Lorraine, the RER rape-stabbing victime, and the fact that there will be prayers and call to forgive her murderer has all the so-called pagans howling at th emoon of how "turning the other cheek" is the mark of the decadence of Europe, etc, etc. Strawman argument.



So again we are to understand that virile pagan peoples—such as the rowdy Vikings of the 1999 film 13th Warrior, who sarcastically explain to their upright Muslim companion that they are in need of "many gods"—were aware of the debilitating effects of strict monotheism and by extension Christianity and thus wanted nothing to do with it.

But this begs the question: If Christianity was, and is, some sort of un-masculine religion, meant to sap the "aristocratic" class of their manhood and arête—that is, manly virtue and excellence—why then did the ruling warrior class of Europe ever come to accept it in the first place? Why did the warrior emperor Constantine embrace Christianity in the 4th century? Who forced him—the persecuted church and its anchorite fathers? They had no authority; it is only due to Christianity's intrinsic appeal that it spread—to both the people as well as their warrior-leaders. Following Constantine, there have been a number of heroic leaders who chose—not through coercion or any pressing need—to embrace Christianity: such as the Carolingians, including Charles "the Hammer" Martel, who Christian civilization owes no small debt for its existence (battle of Tours 732) and his descendants, most notably Charlemagne. Had these staunch Christians not defended the borders of Christendom from both pagan and Islamic forces, there would be no Western civilization to speak of.

At any rate, while Hollywood is on a crusade to defame Christianity, it would do well to remember that it is because of Christian civilization that they are even able to make movies in the first place. Not only is Christianity fundamentally responsible for what many a Western liberal takes for granted, that is, the freedoms and advancements of Western civilization, but much of the historical records that movie-makers are able to exploit, warp, and subsequently rake in millions with were compiled by Christians. No small irony is the fact that the one single solitary manuscript that contains the text of Beowulf was written by a monk and preserved in a monastery for centuries.
Posted by: anonymous5089 || 11/29/2007 11:00 || Comments || Link || E-Mail|| [340 views] Top|| File under:
Who's in the News
63
[untagged]
5
Taliban
4
Govt of Iran
4
Govt of Pakistan
2
Palestinian Authority
2
al-Qaeda
2
Hezbollah
1
Islamic Unification Movement
1
Thai Insurgency
1
TNSM
1
al-Tawhid
1
Chechen Republic of Ichkeria
1
Global Jihad
1
Govt of Syria
1
Hamas
1
Iraqi Insurgency
Bookmark
E-Mail Me
The Classics
The O Club
Rantburg Store
The Bloids
The Never-ending Story
Thugburg
Gulf War I
The Way We Were
Bio
Merry-Go-Blog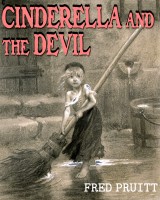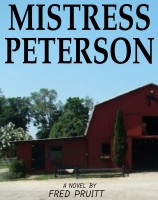 On Sale now!


A multi-volume chronology and reference guide set detailing three years of the Mexican Drug War between 2010 and 2012.

Rantburg.com and borderlandbeat.com correspondent and author Chris Covert presents his first non-fiction work detailing the drug and gang related violence in Mexico.

Chris gives us Mexican press dispatches of drug and gang war violence over three years, presented in a multi volume set intended to chronicle the death, violence and mayhem which has dominated Mexico for six years.
Click here for more information


Meet the Mods
In no particular order...


Steve White
Seafarious
Pappy
lotp
Scooter McGruder
john frum
tu3031
badanov
sherry
ryuge
GolfBravoUSMC
Bright Pebbles
trailing wife
Gloria
Fred
Besoeker
Glenmore
Frank G
3dc
Skidmark
Alaska Paul



Better than the average link...



Rantburg was assembled from recycled algorithms in the United States of America. No trees were destroyed in the production of this weblog. We did hurt some, though. Sorry.
35.168.62.171