-Short Attention Span Theater-
Woman weds dolphin
Second heart-warming animal story... there IS an hint of bestiality this time, the way we all like it.


British tourist Sharon Tendler has finally made her dream match - by "marrying" a dolphin she has been visiting for 15 years in the Israeli resort of Eilat, the mass-circulation Yediot Ahronot daily reported today.

Ms Tendler, 41, has been visiting the city on the Gulf of Aqaba two or three times a year to spend time with her 35-year-old underwater sweetheart. "The peace and tranquility under water, and his love, would calm me down," the Israeli daily quoted her as saying.

Last week, Ms Tendler finally plucked up the courage to ask the dolphin's trainer for the mammal's fin in marriage.

The wedding took place on Wednesday, with the bride - wearing a white dress and watched by amazed spectators - walking down the dock to where the groom was waiting in the water. She kissed him, to the cheers of the spectators and then, after the ceremony was sealed with some mackerels, was tossed into the water so she could swim away with her new husband.

"I'm the happiest girl on earth," the bride was quoted as saying. "I made a dream come true. And I am not a pervert."


"No, no, certainly not!"
Posted by: anonymous5089 || 01/04/2006 06:12 || Comments || Link || E-Mail|| [336077 views] Top|| File under:
Hello, kitty? Police help man after cat calls 911
One heart-warming animal story, RB-style (sorry, no bestiality this time)... none of my brain-dead, overfed and lazy felines could ever do this...


When Timmy was in trouble, Lassie knew to bark for help. But he had nothing on Gary Rosheisen's cat, Tommy. When Rosheisen fell out of his wheelchair Thursday night, Tommy knew to dial 911.

Or maybe it was just dumb luck.

Rosheisen fell while trying to get from his wheelchair into bed about 7 p.m. He couldn't get up because of the pain — he has osteoporosis and ministrokes that disrupt his balance — so he yelled for help.

The only reply was his neighbor's loud snoring.

Rosheisen, 50, couldn't reach a cord above his pillow that alerts paramedics that he needs help. And the phone was on the other side of the room of his North Side apartment. So he laid on the floor, shivering and wondering if he would get help before the nurse came at 9:30 a.m.

Then he heard a knock on the door. He hollered twice to come in. In walked Columbus Police Officer Patrick Daugherty, who had followed Rosheisen's voice to his bedroom. "How did you know to come here?" Rosheisen asked.

Daugherty told him a 911 call had come in from Rosheisen's Beechcroft Road apartment, but there was no one on the phone. Police tried to call back to make sure everything was OK, and when no one answered, they decided to check things out.

"Well, it must have been Tommy," Rosheisen said.

Daugherty didn't believe it. Then he walked into the living room, and there was the rust-orange-and-tan striped cat, laying by the telephone on the floor. "I know it sounds kind of weird," Daugherty said, but he isn't sure how else to explain it.

Rosheisen got Tommy three years ago to help lower his blood pressure, and tried to train him to call 911. He wasn't sure how well it worked, though, and treats were involved. And after he got a medical-alert necklace, he didn't see the point.

But he wasn't wearing the necklace on Thursday because he had gone to the hospital to scan his blood vessels, and metal is not allowed in the machine. His forearm was badly bruised and sore from an IV, further weakening him.

The phone in the living room always is on the floor, and there are 12 small buttons — including a speed dial for 911 right above the button for the speaker phone. "He must have just happened to hit the right buttons," Rosheisen said.

Tommy, shy despite his deed, hid around the corner while Rosheisen told the story. But he eventually came out. "There's the man of the hour," Rosheisen said. "He's my hero."
Posted by: anonymous5089 || 01/04/2006 06:08 || Comments || Link || E-Mail|| [336064 views] Top|| File under:
Africa North
Egyptian Govt Urged to Protect Arabic Language
The National Council of Culture yesterday issued a report demanding the Egyptian official institutions to pay more attention to formally using and studying the Arabic language, especially in the foreign universities and schools in Egypt. The report entitled "Arabic Language between Arabization and Globalization" has stressed the importance of using Arabic in the educational institutions that use a foreign language as the main dominant study language. The NCC also pointed out in its report the necessity of using Arabic language besides other foreign languages in the official and governmental boards in order to protect the native language and the national identity of the Egyptian people.

The problem of the Arabic language being ignored by the fresh university graduates and even some of the intellectual elite in Egypt was also targeted in the new report as a major reason behind losing the unique characteristics of the Egyptian culture. The NCC report comes at a time when the young generation in Egypt tends to adopt foreign or Western living styles in different manners especially in the urban areas, another cultural change that the report urges the Egyptian government to deal with.
Posted by: Fred || 01/04/2006 00:00 || Comments || Link || E-Mail|| [336074 views] Top|| File under:
China-Japan-Koreas
China Releases Jailed Journalist
A Chinese journalist who was jailed on subversion charges after reporting on corruption has been released early from prison, ahead of a planned U.S. visit by President Hu Jintao, a U.S.-based activist announced Wednesday. Jiang Weiping was released Tuesday after the one year remaining on his sentence was commuted, and he was with his family in the northeastern city of Dalian, said John Kamm, executive director of the Duihua Foundation in San Francisco. Kamm said he had spoken to Jiang's wife.

Kamm said he didn't know the reason for the early release. But Hu is due to visit the United States early this year, and Beijing frequently releases prominent prisoners in connection with high-level official contacts with the United States. "It could be related to preparations for Hu Jintao's visit," Kamm said by telephone from San Francisco. "Certainly the U.S. has been saying some gestures are needed, because we haven't had any recently."

Jiang's name was on a list of prisoners cited in speeches by Clark T. Randt, the U.S. ambassador to Beijing. All of the others have been released, though China hasn't freed a prominent prisoner since its best-known Muslim activist, Rebiya Kadeer, was released in March 2005 and allowed to leave for the United States.
Jiang was detained in 2000 and sentenced in June 2001 after writing articles for a Hong Kong magazine in 1999 accusing the governor of the northeastern province of Liaoning of covering up corruption. A court later cut his sentence from eight to six years. The governor, Bo Xilai, is now China's commerce minister. Jiang was convicted under China's vague state secrets law, which has been used recently against other journalists.


It's not vague at all -- say anything the state doesn't like and off to jail you go.
Posted by: Steve White || 01/04/2006 00:00 || Comments || Link || E-Mail|| [336065 views] Top|| File under:
International-UN-NGOs
UN Temporarily Halts Caviar Exports; UN, A-List Reeling
A U.N. panel ordered a temporary halt to caviar exports by the world's major producers Tuesday, buying time for experts to find ways to reverse dwindling populations of threatened sturgeon — whose eggs provide the culinary delicacy.


Many sturgeon species are suffering "serious population declines," said the U.N. Convention on International Trade in Endangered Species of Wild Fauna and Flora, or CITES.

Information from sturgeon-exporting countries bordering the Caspian and Black seas, as well as the lower Danube and Heilongjiang-Amur rivers on the Chinese-Russian border indicates stocks are falling rapidly, CITES said.

Major caviar exporters include Russia, Kazakhstan, Azerbaijan, and Iran, which are all on the Caspian Sea; Bulgaria and Romania, which border the Black Sea along with Russia. China is also a caviar exporter.

The ban covers exports from the major sturgeon-exporting countries, said CITES, which regulates legal caviar exports through an international system of permits.

The Caspian Sea produces the sturgeons said to be the world's highest quality. The countries bordering the Caspian Sea account for 80 percent of the global caviar trade.

The U.N. body said the restrictions on world caviar trade were temporary to permit exporting nations to show they are not driving the species to extinction and are taking steps to preserve the source of the delicacy.

Countries wishing to export sturgeon products "must demonstrate that their proposed catch and export quotas reflect current population trends and are sustainable," said Willem Wijnstekers, secretary-general of CITES.

"Governments need to fully implement the measures that they have agreed to ensure that the exploitation of sturgeon stocks is commercially and environmentally sustainable over the long term," Wijnstekers added.

CITES said it "remains hopeful" the exporting countries will take the measues may allow international trade to resume.
...more...

Hey, I know an important story when I see one.
Posted by: .com || 01/04/2006 04:49 || Comments || Link || E-Mail|| [336063 views] Top|| File under:
Terror Networks
Islamist Clerics Okay Adult Sex with Infants
From MEMRI
Bahraini Women's Rights Activist Ghada Jamshir Attacks Islamic Clerics for Issuing Fatwas Authorizing Sexual Abuse of Infants

The following are excerpts from an interview with Bahraini women's rights activist Ghada Jamshir, which aired on Al-Arabiya TV on December 21, 2005.

Interviewer: "What do you have against the Shari'a courts?"
Ghada Jamshir: "I have a lot against them. What they have done to Bahraini women is not a trivial matter. For years women have been going into these courts, only to be oppressed and treated unjustly. We have reached the point that we say: Enough. We have reached the breaking point ... We have a problem with family planning. We have no family planning in Bahrain. The Shiites in Bahrain have marriages for the purpose of mut'ah [pleasure]. They bring multitudes of children into the world, without thinking, who grow up in the streets. It's accepted for a man to marry a Filipino woman, a Bahraini woman, and a third woman from Iran, and then he takes two or three women in mut'ah marriage... How many children will he have?!"

Interviewer: "On September 12 you declared that you call upon or advise the persecuted women of the Gulf, and especially the Bahraini women, to request 'social asylum' in France..."
Ghada Jamshir: "Not in France, in Spain."
Interviewer: "Pardon me, in Spain."
Interviewer: "You want opposition from abroad?"
Ghada Jamshir: "The point is not to have opposition from abroad. The point is for them to live and be protected in a safe country. If a woman cannot get any protection in her country, cannot get any protection from the courts, cannot get any protection in the marital home - where will she go? Where will she go?"

Interviewer: "Some people say that Ghada Jamshir is a Sunni, and that this is why she is leading the battle against [mut'ah] marriages, which are authorized by religious law among the Shi'ites."
Ghada Jamshir: "Authorized by religious law?!"
Interviewer: "Among the Shiites, yes."
Ghada Jamshir: "Does the Islamic Shari'a authorize mut'ah marriages? Does the Islamic Shari'a authorize mut'ah according to the following classification: 'Pleasure from sexual contact with her thighs.' They have: 'Pleasure from sexual touching,' 'pleasure from sexual contact with her breasts.' 'Pleasure from a little girl.' Do you know what 'pleasure from a little girl' means? It means that they derive sexual pleasure from a girl aged two, three, or four."
Interviewer: "Let's not go into details..."
Ghada Jamshir: "Let me tell you what 'pleasure from sexual contact with her thighs' means..."
Interviewer: "Don't give me the details..."
Ghada Jamshir: "This is a violation of children's rights! This constitutes sexual assault of the girl. What does 'pleasure from sexual contact with her thighs' mean? It means deriving sexual pleasure from an infant. How old is an infant? One year, a year and a half, a few months? Is it conceivable for a grown man to have sex with an infant girl? And you people tell me that the Islamic Shari'a authorizes this? Forget about the mut'ah. Let's talk about misyar. What do misyar marriages mean? You said that I'm a Sunni and that's why I'm attacking the Shiites. No!"
Interviewer: "Some people claim that."
Ghada Jamshir: "No, no. What does the misyar marriage mean? A man marries a woman from another town, and goes to her once a month. He 'visits' her. He calls her his 'wife.'"
Interviewer: "Not necessarily once a month. He might go there every day."
Ghada Jamshir: "Brother Turki, this kind of marriage, this kind of behavior, diminishes the woman's honor as a human being... All her life, the woman is a prisoner in her own home. In the past, she would not go out to work, or to study abroad. Very few women would go to university outside Bahrain. She is at home in order to cook, sweep, and raise the children. How will she get an education? There are women whose families are extremist. They even force them to marry against their will. You tell me, why is female circumcision still practiced in the Arab world? Why? Because there is no education, no awareness. A few days ago, a four-year-old girl called An'am died in Sudan."
Interviewer: "Why?"
Ghada Jamshir: "Because she had been circumcised. Four years old, and she died of blood poisoning... I am convinced that I was 100% right in everything I have done."
Interviewer: "You have been accused of heresy by some places... some Internet forums."
Ghada Jamshir: "So what? Even in mosques they accuse me of heresy. So what? You think that if they accuse me of heresy, it affects me?"
Interviewer: "You don't care?"
Ghada Jamshir: "No. Allah will decide whether I go to Paradise or to Hell, not them."
Interviewer: "Don't you think that those who accuse you of heresy..."
Ghada Jamshir: "These are the methods of the weak."
Interviewer: "They say they are right, and you say you are right."
Ghada Jamshir: "Who gave them the right to accuse me of heresy?"
Interviewer: "Who gave you the right..."
Ghada Jamshir: "What, did they go into my heart..."
Interviewer: "They say..."
Ghada Jamshir: "Did they see whether I pray or not? Or maybe it's because I don't wear a veil."
Interviewer: "So you don't care. It doesn't affect you?"
Ghada Jamshir: "It doesn't bother me at all."
Posted by: The Happy Fliegerabwehrkanonen || 01/04/2006 11:58 || Comments || Link || E-Mail|| [336075 views] Top|| File under:
Who's in the News
83
[untagged]
Bookmark
E-Mail Me
The Classics
The O Club
Rantburg Store
The Bloids
The Never-ending Story
Thugburg
Gulf War I
The Way We Were
Bio
Merry-Go-Blog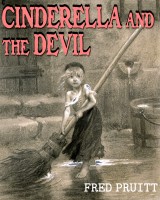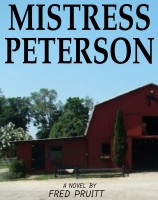 On Sale now!


A multi-volume chronology and reference guide set detailing three years of the Mexican Drug War between 2010 and 2012.

Rantburg.com and borderlandbeat.com correspondent and author Chris Covert presents his first non-fiction work detailing the drug and gang related violence in Mexico.

Chris gives us Mexican press dispatches of drug and gang war violence over three years, presented in a multi volume set intended to chronicle the death, violence and mayhem which has dominated Mexico for six years.
Click here for more information


Meet the Mods
In no particular order...


Steve White
Seafarious
tu3031
badanov
sherry
ryuge
GolfBravoUSMC
Bright Pebbles
trailing wife
Gloria
Fred
Besoeker
Glenmore
Frank G
3dc
Skidmark



Better than the average link...



Rantburg was assembled from recycled algorithms in the United States of America. No trees were destroyed in the production of this weblog. We did hurt some, though. Sorry.
3.235.188.113

Help keep the Burg running! Paypal: