Brac engineer gunned down in Afghanistan
Gunmen shot dead a Bangladeshi aid worker Monday after his prayers at a mosque in volatile southern Afghanistan, a provincial official said yesterday. Mir Wais was gunned down Monday in Lashkargah, the capital of insurgency-hit Helmand province, deputy governor Moheedin Khan said.

The victim was an engineer with the Brac (Bangladesh Rural Advancement Committee), which builds schools, roads and clinics in rural areas of the poverty-stricken country.


There's no schools or roads left to be built in B'desh?

Details about the dead could not be known. The Afghan interior ministry said the area had been sealed off by intelligence agents and the police. No one claimed responsibility for the attack but similar killings in the past have been blamed on remnants of the hardline Islamic Taliban regime. In April, three women linked to the same organisation were found stoned to death in the northern province of Baghlan with a letter written by another Islamic militant group.
Posted by: Fred || 01/04/2006 00:00 || Comments || Link || E-Mail|| [10798 views] Top|| File under:
Africa Horn
Al-Qaeda has a stronghold in Somalia, but is contained by US troops
Al-Qaida is active in Somalia, but U.S. counterterrorism forces are succeeding in keeping its influence from spreading in East Africa - using shovels as their weapons, a commander said Monday.

Maj. Gen. Tim Ghormley, who assumed command of the task force in May, said his troops are focusing on humanitarian projects including drilling wells and refurbishing schools and clinics to improve the lives of residents in the region and keep them away from the terror network.

"We know that al-Qaida al-Itihaad is in Somalia," Ghormley told reporters in an interview at his base in the impoverished nation of Djibouti. "They'd like to export that ... if we weren't there they would be."

While the al-Qaida linked group al-Itihaad was largely destroyed or disbanded by Ethiopian troops fighting inside Somalia by 1997, some of its members have regrouped under new guises and have begun to grow in strength, according to an International Crisis Group report released in July.

Somalia, divided into warring fiefdoms and with no central government, remains fertile ground for terrorists.

The Combined Joint Task Force-Horn of Africa, set up in this former French colony in June 2002, is responsible for fighting terrorism in nine countries around the Horn of Africa: Djibouti, Eritrea, Ethiopia, Sudan, Kenya, Tanzania, Uganda and Somalia in Africa and Yemen on the southwestern corner of the Arabian Peninsula.

"I believe we're winning," Ghormley said, sitting on a wicker sofa under ceiling fans in a reception hall. "You can't contain them (al-Qaida), but we can take away their recruiting pool and deny them access and that's what we're trying to do."

He singled out a well-drilling project near the eastern Ethiopian hamlet of Gode, which drew the gratitude of the villagers.

But he also acknowledged the threat posed by terrorists taking sanctuary in Somalia and other lawless regions. African governments have historically had a hard time providing security in remote rural areas or patrolling vast borders where nomads frequently cross without detection.

Ghormley spoke after a New Year's pep rally for troops by the chairman of the Joint Chiefs of Staff Gen. Peter Pace, who is on an eight-nation tour with his wife, Lynne, "American Idol" star Diana DeGarmo and other entertainers.

Pace told the troops their job was important despite the remoteness of the outpost, saying they were the "wave of the future."

The impoverished region, which is home to many Muslims, is a well-established recruiting ground for terrorist groups and U.S. officials describe it as a critical theater in the fight against terrorism.
Posted by: Dan Darling || 01/04/2006 03:08 || Comments || Link || E-Mail|| [10795 views] Top|| File under:
Africa North
Algerian Militants Give Themselves Up
Three high-ranking militants in the Salafist Group for Preaching and Combat (GSPC) surrendered to the Algerian security services. The militants "handed themselves in the last few days along with large amounts of weapons and money", informed sources told Asharq al Awsat. Abu Bilal al Albani, responsible for the group's external relations, Abu Omar Abdul Bir, who head of the media wing and a third man whose identity was not revealed but who hails from Qasr al Bukhari, south of the capital , surrendered on 26 December 2005 in al Mediya, south of Algiers. The men vowed to encourage other militants to give up armed struggle.

Pressure from the security services and the ongoing reconciliation process motivated the Islamists to give themselves in, sources told Asharq al Awsat. This latest surrender represents a heavy blow to the GSPC and sources expected the group's leadership to be in disarray as a result, especially as the three militants were close to its current commander, Abu Musab Abdel Wadoud. While Abu Omar Abdul Bir is considered the highest ranking official in the group, sources indicated that Abu Bilal was coordinating with Mokhtar Belmokhtar, another leading member in the group currently in the Sahara desert, to smuggle weapons from southern Algeria to the group's hideouts in the north. In November, Belmokhtar's father told Asharq al Awsat he was in contact with his son in an attempt to convince him to give himself in and benefit from the charter for peace and national reconciliation, approved by Algerians in a September poll and which grants amnesty to Islamic militants.

The French language newspaper in Algeria, Le Jeune Independent (Youth), had indicated on Sunday that Bilal was arrested with two aides "suspected of trying to re-establish al-Qaeda linked terrorism cells in the North African country". Sources told Asharq al Awsat in Morocco that Abu Bilal had contacted the Moroccan Mohsen Khaybar, who is wanted on an international warrant, and is thought to have fought in Iraq under Abu Musab al Zarqawi. It remains unclear whether the authorities in both countries were talking of the same man.

Abu Bilal, who spent several years in Syria and fought in Afghanistan, is connected to the Algerian Abu Basir, whose name was mentioned in an investigation into the militant Tawhid wal Jihad cell in Morocco, sources said. Moroccan members of the group had confessed, during interrogation, that they had planned to travel to Algeria to receive training at a military camp run by GSPC.
Posted by: Fred || 01/04/2006 00:00 || Comments || Link || E-Mail|| [10796 views] Top|| File under:
Arabia
Yemen Tightens Siege on Hostage-Takers
Officials said yesterday that no progress has been made in negotiations to secure the release of five Italian tourists held hostage by tribesmen in northeastern Yemen, as the army deployed more troops to tighten the noose on the kidnappers. "Negotiations are under way, but no progress has been made yet, because they (the kidnappers) are insisting on their illegal and unacceptable demands," Adnan Sinan Abu-Luhoum, deputy governor of Marib, told Arab News. Army forces are tightening the grip on the area and, according to Abu-Luhoum, the situation is under control.


If the situation was under control they'd have been released by now...

Local residents said artillery units and tanks were stationed yesterday on outposts of the rugged and largely inaccessible Serwah district of Marib province where the five Italians were being held. Another municipal official involved in the negotiations said he visited the captives yesterday. "I visited the five Italians and they looked in good health," Derhem Al-Dhama told Arab News by phone from Serwah.

A top local official said Italian Ambassador Mario Boffo had blocked an assault by security forces to release the hostages. "After a number of tribal leaders failed (in the mediation efforts), the Yemeni authorities seriously considered to launch a military operation against the hostage-takers to free the hostages," said the official. "The security and military plan was ready, but the Italian ambassador opposed military intervention, fearing for their (hostages) lives," he said on condition of anonymity. The hostage-takers have issued two warnings that they would execute the hostages if such an assault took place.

Italian Foreign Minister Gianfranco Finni confirmed, in a statement issued in Rome, that his government had requested "no action be taken that could endanger the security" of the hostages. The message was delivered to Yemeni authorities through Italy's ambassador, he said.
Posted by: Fred || 01/04/2006 00:00 || Comments || Link || E-Mail|| [10797 views] Top|| File under:
Bangladesh
RAB mistakenly caught in cross-fire
A triangular gunfight occurred among the Rapid Action Battalion (Rab), police and criminals when police opened fire mistakenly on Rab members engaged in a shootout with the criminals early yesterday. However, none was injured during the fight.


No surprise there. Wasn't anyone shooting into the back of a head from two feet.

The incident took place at around 3:00am when armed dacoits miscreants, with a view to committing dacoity robbery, put barricade on the Bamihal-Singra road near Dakatgari village and attacked a vehicle carrying the Rab members who were returning to Natore from a night on the town the Bamihal police camp. The elite force retaliated resulting in a gunfight. According to locals, both sides exchanged at least 10 rounds of wildly inaccurate bullets creating panic among the villagers.

During this gunfight, a patrol team of drunken police coming from the local cathouse opposite direction opened fire on the Rab members mistaking them for criminals. The Rab also returned fire triggering a triangular gunfight.


The RAB was caught in a cross-fire?

However, a couple of minutes later the law enforcers realised their 'friendly fire' and chased the goons. But taking the opportunity of fighting between the police and Rab, the armed hoodlums managed to flee the scene.


"Now's our chance! Run away-y-y-y!"

After the killing of three Ansar members on December 28, a contingent of Rab was deployed at Bamihal camp to combat the outlaws and avert further attack.


Somehow I don't think we're getting the whole story ...

Let's put it this way...one round of bullet is permanently gone from the RAB evidence locker...
Posted by: Steve White || 01/04/2006 00:00 || Comments || Link || E-Mail|| [10798 views] Top|| File under:
Sunny supplied explosives for N'ganj blasts
A member of Jamaatul Mujahideen Bangladesh (JMB) suicide squad yesterday told a court their military commander Ataur Rahman Sunny supplied 10 kilograms of ammonia nitrate for explosion in Narayanganj on August 17 last year. In his statement, Ziaul Islam told the magistrate that he along with seven others exploded seven bombs at five spots in Narayanganj on August 17 last year, our Narayanganj correspondent reports. Zia told the magistrate that he exploded a bomb in front of Pourasava Bhaban at Mondolpara in the town on August 17 while the others blasted six other bombs at four points.

Zia of Kalihathi in Tangail, arrested on December 27, confessed that he rented a house at HM Sen Road by the eastern side of the Sitalakhya River in August. On August 15, a regional JMB commander of Narayanganj, Ziaur Rahman Tanvir brought nine bombs from Sunny. On that day, he along with others held a meeting at a mosque at Shahi Mahalla and they decided where they would explode the bombs. The next day, they pointed out the spots and Tanvir taught them how to switch on and explode the bombs. As per direction, Zia exploded the bomb at Pourasava area on August 17. After the explosion he changed his residence.

Meanwhile, a Dhaka court has fixed January 17 for hearing on charge framing against Ataur Rahman Sunny and six others in the two Dhaka serial bomb blast cases on August 17 last year. The first case was filed under the Arms Act and the other one under the Explosive Substances Act. Judge Mohammad Monzurul Bachhid of the Fourth Additional Metropolitan Sessions Judge's Court on Sunday set the date for hearing on the issue. Other accused are AHM Shamim, 23, Zakaria alias Jewel, 21, Nur Azam Siddique alias Yeasir, 27, Belal Hossain alias Tamim, 21, Aleya Ferdous, 27, and Akramul Islam, 23. All of them were arrested earlier and all except Sunny, gave confessional statements to magistrates on different dates.
Posted by: Fred || 01/04/2006 00:00 || Comments || Link || E-Mail|| [10796 views] Top|| File under:
Four bombs blasted in Kushtia
Unknown men exploded four bombs at separate spots in the city within 10 minutes' time yesterday evening, but no one was reported injured. One Jihad, identifying himself as the general secretary of an international terrorist network of Khulna region, claimed the responsibility of the incident. Witnesses said the bombers from a speedy autorickshaw hurled the first bomb on a playground of the Youth Development Club at 7:40pm where two leaders of Awami League and BNP city units were playing badminton. The second bomb exploded within a couple of minutes in front of the house of sadar upazila Chairman Abul Siddique in Ailchara area. The two other bombs were blasted in front of a pharmacy in Puraton Bazar area, breaking the shop's
Posted by: Fred || 01/04/2006 00:00 || Comments || Link || E-Mail|| [10795 views] Top|| File under:
Security upped at Shahjibazar gas field after JMB threat
The authorities have beefed up security in and around Shahjibazar gas field in Habiganj following Monday's JMB threat to blow up the field. Habiganj police yesterday said they deployed additional forces to ensure the security of the gas field as they have taken the threat seriously. Police sources said they received a complaint from Shahijibazar gas field that its deputy general manager had received a letter from Jama'atul Mujahideen Bangladesh in which the militant outfit threatened to blow up the gas field. The police are investigating the matter, said the sources.
Posted by: Fred || 01/04/2006 00:00 || Comments || Link || E-Mail|| [10797 views] Top|| File under:
Huge arms haul in Bandarban forest
Security forces yesterday captured three Arakan rebels and seized a big cache of arms and ammunition, including light machine gun (LMG), AK47 and M16 automatic rifles, from a den in the remote forests of Naikkhongchhari in the district. The cache includes one British-made LMG, one AK47 and five M16 rifles, two .303 rifles, seven Pakistan-made guns, 32 magazines and 7,000 bullets, said an official handout.


Apparently the Burmese are too proud to use shutter guns.

All the three members of the Arakan Liberation Party-- Ka Aong, 40, Aong Theong, 25, and Tcha Thoang Ching, 25 --hailing from Ghayagong village of Mongdu thana under Akiyab district of Myanmar, the handout said.

This is the first time the law enforcers have disclosed the identity of any rebel although they have so far arrested around 30 foreign nationals from the Bangladesh-Myanmar border areas. Acting on a tip-off, a joint team of army and Bangladesh Rifles (BDR) raided the terrorist den on a hill of Bakkhali area, some 12km away from Bandarban sadar, and made the recovery. The troops comprising around 500 jawans from Ali Kadam Cantonment and Naikkhong-chhari BDR zone, led by zone Commander Lt Col Abdul Awal and Major Mobassar of the Ali Kadam Cantonment, in a surprise move stormed the den and captured the rebels, said BDR sources.
Posted by: Fred || 01/04/2006 00:00 || Comments || Link || E-Mail|| [10796 views] Top|| File under:
Caucasus/Russia/Central Asia
5 hard boyz trapped and killed in ongoing Russian operation
Reports from the North Caucasus region of Dagestan say five rebels have been killed by Russian security forces in an operation that is still going on.

Helicopter gunships and mortar crews have been bombarding the gorge near the Chechen border where heavily armed gunmen are believed to be hiding.

The fighting is near the Gimry road tunnel, which has been attacked by militants in the past.

Russian TV described the gunmen as hardened fighters.

Dagestani Interior Minister Adilgerey Magomedtagirov, who is personally leading the operation against them, said the eight included one man on an international wanted list "for an attempt on the life of a law-enforcer".

They were armed with assault rifles, machineguns and grenade launchers and were holding out in a well-equipped bunker, he told Russian television.

The besiegers include spetsnaz commandos and Omon paramilitary police.

Dagestan has seen sporadic attacks on security forces by local Islamist militants, often backed by Chechen fighters.
Posted by: Dan Darling || 01/04/2006 03:20 || Comments || Link || E-Mail|| [10795 views] Top|| File under:
Caucasus Corpse Count
Two troops have been killed in Russia's restive province of Chechnya when a checkpoint on the edge of the village of Kurchaloi came under fire, RIA-Novosti reported Tuesday.

"Unknown attackers fired on a checkpoint positioned on the edge of the village of Kurchaloi," a source in the Chechen Republic's Interior Ministry told RIA. Two troops on post were killed in the attack.

The Interior Ministry said "measures are being taken to identify and detain those guilty of the attack."
Posted by: Dan Darling || 01/04/2006 03:19 || Comments || Link || E-Mail|| [10797 views] Top|| File under:
Europe
Moroccan GSPC member arrested in Spain
Spanish police arrested a Moroccan on Tuesday who is suspected of being a member of Algeria's largest outlawed militant movement, the Salafist Group for Preaching and Combat, the Interior Ministry said in a statement.

It said Mohammed Aberrada had been detained in the Costa del Sol holiday resort of Torremolinos under an international detention order issued by a court in Rabat.

The order accused Aberrada of "criminal association for the perpetration of terrorist acts and serious attacks against public order".

The statement said Aberrada would appear before the Spanish courts in due course.

Spanish police have made a number of arrests of suspected Salafist militants in the past few months.
Posted by: Dan Darling || 01/04/2006 03:22 || Comments || Link || E-Mail|| [10795 views] Top|| File under:
Home Front: Politix
Understanding al-Libi
SENATOR CARL LEVIN recently declassified a DIA document from February 2002 that appears to cast doubt on the claims of Ibn al-Shaykh al-Libi. Al-Libi, a senior al Qaeda camp commander and a member of bin Laden's inner circle, had maintained, until early 2004, that Iraq had assisted al Qaeda in its chemical and biological weapons efforts. As a result of the document Levin released (and other information circulating) the conventional view which has developed is that the administration knew that al-Libi was lying about Iraq, al Qaeda, and WMD but chose to set aside this knowledge because it conflicted with their preferred narrative concerning pre-war intelligence on Iraq. As to why al-Libi said what he did, conventional wisdom has settled on the storyline that al-Libi told interrogators what they wanted to hear because he was tortured.

Such a narrative is both convenient and attractive. But it only tells half the truth.

To begin with, the portions of the DIA document from February 2002 that Senator Levin had declassified reads as follows:

This is the first report from Ibn al-Shaykh in which he claims Iraq assisted al-Qaida's CBRN [Chemical, Biological, Radiological or Nuclear] efforts. However, he lacks specific details on the Iraqis involved, the CBRN materials associated with the assistance, and the location where training occurred. It is possible he does not know any further details; it is more likely this individual is intentionally misleading the debriefers. Ibn al-Shaykh has been undergoing debriefs for several weeks and may be describing scenarios to the debriefers that he knows will retain their interest.

So the document that Levin regards as having definitively established al-Libi as a liar also states that he may in fact have known that Iraq assisted al Qaeda in its unconventional weapons experts, but little else. But there are other bits of information to consider, which paint a fuller picture.

For instance, according to the June 21, 2004 issue of Newsweek:

With al-Libi, too, the initial approach was to read him his rights like any arrestee, one former member of the FBI team told NEWSWEEK . . . Al-Libi's capture, some sources say, was an early turning point in the government's internal debates over interrogation methods. FBI officials brought their plea to retain control over al-Libi's interrogation up to FBI Director Robert Mueller. The CIA station chief in Afghanistan, meanwhile, appealed to the agency's hawkish counterterrorism chief, Cofer Black. He in turn called CIA Director George Tenet, who went to the White House. Al-Libi was handed over to the CIA. "They duct-taped his mouth, cinched him up and sent him to Cairo" for more-fearsome Egyptian interrogations, says the ex-FBI official.

And according to Secretary of State Colin Powell's presentation to the U.N. Security Council, at some point al-Libi's statements became far more specific. More than vaguely claiming that Iraq had assisted al Qaeda on unconventional weapons, al-Libi recounted that:

. . . Bin Laden and his top deputy in Afghanistan, deceased Al Qaida leader Muhammad Atef, did not believe that Al Qaida labs in Afghanistan were capable enough to manufacture these chemical or biological agents. They needed to go somewhere else. They had to look outside of Afghanistan for help. Where did they go? Where did they look? They went to Iraq.

The support that describes included Iraq offering chemical or biological weapons training for two Al Qaida associates beginning in December 2000. He says that a militant known as Abu Abdullah Al-Iraqi had been sent to Iraq several times between 1997 and 2000 for help in acquiring poisons and gases. Abdullah Al-Iraqi characterized the relationship he forged with Iraqi officials as successful.

And according to Phase I of the Senate Select Intelligence Committee report on pre-war Iraq intelligence (which was endorsed by all of the Democrats serving on the committee including Senator Levin):

Conclusion 103. The information provided by the Central Intelligence Agency for the terrorism portion of Secretary Powell's speech was carefully vetted by both terrorism and regional analysts.

Conclusion 104. None of the portrayals of the intelligence reporting included in Secretary Powell's speech differed in any significant way from earlier assessments published by the Central Intelligence Agency.

CIA Director Tenet likewise repeated al-Libi's claims without caveat during his February 11, 2003 testimony to Senate Select Intelligence Committee, stating that "Iraq has in the past provided training in document forgery and bomb-making to al Qaeda. It has also provided training in poisons and gases to two al Qaeda associates. One of these associates characterized the relationship he forged with Iraqi officials as successful."

All of this would seem to suggest that the U.S. intelligence community's understanding of al-Libi and his claims changed and evolved considerably in the year between February 2002 when the partially declassified DIA document was written, and February 2003 when al-Libi's statements became part of Secretary Powell's presentation to the United Nations. This would seem to square with the fact that, according to Secretary Powell's chief of staff Larry Wilkerson, no dissent was ever received with regard to the section of his presentation dealing with al-Libi.

OF COURSE there were reasons to believe that al Libi might be providing credible information: It appears he had done so before. Indeed, as the Washington Post reported in August 2004, "under questioning, al-Libi provided the CIA with intelligence about an alleged plot to blow up the U.S. Embassy in Yemen with a truck bomb and pointed officials in the direction of Abu Zubaida, a top al Qaeda leader known to have been involved in the Sept. 11 plot."

From what is known about the chronology of both the capture of Abu Zubaydah and the thwarting of one of many plots against the U.S. embassy in Yemen, it is entirely reasonable to surmise that al-Libi was providing viable, actionable intelligence that resulted in the foiling of an al Qaeda plot and the capture of one of its most senior leaders in the same time frame in which he recounted information concerning Iraqi assistance to al Qaeda. Moreover, as discussed at length on pages 329 to 333 of the Senate Select Intelligence Committee report, al-Libi's claims appear to have fit within the context of what the September 2002 intelligence document Iraqi Support for Terrorism described as "The general pattern emerges is of al-Qa'ida's enduring interest in acquiring chemical, biological, radiological, and nuclear (CBRN) expertise from Iraq."

So, when exactly was it determined that Ibn al-Shaykh al-Libi was not telling the truth with respect to his claims of Iraqi ties to al Qaeda? It's hard to say. The July 2004 Newsweek article that first broke the news of al-Libi's recanting (an act that the 9/11 Commission report attributes to no later than February 2004) quoted a U.S. official as saying that al-Libi had "subsequently recounted a different story" and noted that "It's not clear which version is correct. We are still sorting this out." The August 2004 Washington Post article featured a similar caveat, this one being that "the senior intelligence official cautioned that al-Libi's later contention that Iraq provided no help or training to al Qaeda could not be verified and that the CIA did not know whether he was telling the truth."

Yet none of these statements have surfaced in the most recent reporting on al-Libi, suggesting that the intelligence community now regards his denials as credible. There is now an interesting question to be asked as to what prompted this shift, given that the intelligence community was unable to come to a conclusion concerning the veracity of al-Libi's statements between February and August of 2004. Has some new information come to light, or is al-Libi's recanting now being accepted as credible because "everyone knows" that Iraq had no connection with al Qaeda?

Recently, the New York Times reported on December 9 that al-Libi stated that he fabricated his more detailed claims made while in Egyptian custody in order to "escape harsh treatment," but the same article also quoted a government official as stating that al-Libi's claims about being coerced into making his statements "had not been corroborated." While certainly interesting, this information provides little insight into the questions of how the US intelligence community was able to verify al-Libi's later contentions if they were not even able to verify that he was coerced to begin with or why al-Libi waited until early 2004, long after he had been released from Egyptian custody, to retract statements that were made in early to mid-2002.

In any event, one of the problems with understanding al-Libi is that much of the information about him has become available only as the result of press leaks. The relevant sections on him in Phase I of the Senate Select Intelligence Committee report and much the DIA analysis cited by Senator Levin are both classified, leaving the public with little authoritative context within which to place his claims. Perhaps both the administration and its critics should press for the full declassification of his statements concerning Iraqi ties to al Qaeda so that the public can see what he said, when he said it, and what criteria were used for determining the truth or falsity of his statements. Perhaps Senator Levin will be willing to address these issues in the four other intelligence reports that the New York Times reports that he is now attempting to declassify, rather than simply cherry-picking portions of intelligence reports which he believes will assist his political arguments.

Dan Darling is counter-terrorism consultant for the Manhattan Institute Center for Policing Terrorism.
Posted by: Dan Darling || 01/04/2006 02:21 || Comments || Link || E-Mail|| [10797 views] Top|| File under:
Home Front: WoT
John Whyte - the "NOT John Murtha" Leader
compare and contrast with Murtha.

John Whyte commanded three companies, including a rifle company in Iraq. John was killed in an accident after returning from combat, when a car struck him while he was standing on the side of a Kansas City highway.

There is a proverb that reads, "As iron sharpens iron, so one man sharpens another." Those who knew John might change it to read, "As iron sharpens iron, so John Whyte sharpens those around him." He was on a self-imposed mission to be the most effective leader that he could be, and even better, he was on a self- imposed mission to help other people do the same. He was driven to make a difference for his family, Soldiers, and the larger profession like no other person we have encountered. One of the many ways that he made a difference was by participating in the Platoon Leader and Company- Command professional forums. His contribution in these forums was, quite simply, remarkable. In tribute to John, we have captured a few of his words in this article.

Leadership Responsibility

The toughest leadership challenge I had was bearing the personal responsibility for my Soldiers throughout operations. I really took it to heart. I guess I probably wouldn't do it differently, but it was a personal challenge in that it was harder than I had expected. My Soldiers were actually able (and very willing) to do a lot more than I was ready to ask them to do at first. Later, when Soldiers got hurt, I second-guessed myself a lot and that slowed me down. It snuck up on me, but I realized later that it really took its toll over several months. My first sergeant and I became very close and we got through it together. I learned from him to give the platoons some guidance and let them execute. He taught me the difference between company leader and company commander.



More at the link. Just one way in which (internal to the Army) blogs/discussion sites are passing lessons-learned to young commanders.
Posted by: lotp || 01/04/2006 10:03 || Comments || Link || E-Mail|| [10801 views] Top|| File under:
India-Pakistan
Naval ships find 3rd container of explosives
The ships of Western Naval Command have located third of the six containers with explosives, on way to Afghanistan for the road jobs undertaken by Border Roads Organisation, reportedly slipped overboard from MV Eugenia.

The Naval ships had located two containers on Sunday.

Meanwhile, divers of the ONGC Seamac III, a multi-purpose support vessel executing the lifting operations of the containers, have also joined the Navy divers for search of the remaining three containers, an official statement said.

The retrieval job is being done jointly by the Indian Navy, Coast Guard and the ONGC, while a core team consisting of officials of Intelligence Bureau, Customs, Mumbai Port Trust and Mumbai police, headed by Maharashtra Director General of Police, PS Pasricha is monitoring developments.

Two containers, containing nearly 100 metric tonne explosives, dispatched on Honduran-registered merchant vessal 'MV Eugenia' were dumped in deep sea, reportedly after the ship met rough weather

But due to the sensitive nature of the issue, central agencies sounded alarm bells fearing that the explosives could land in wrong hands.

Earlier, the sources said the core team is monitoring the recovery, naval ships INS Nidesh, INS Alleppey and INS Ratnagiri are assisting in retrieval job along with naval deep-sea divers.

MV Eugenia left Mumbai port on December 23, but reports of disappearance of the two containers reached on December 29, triggering a massive search and rescue operation.
Posted by: john || 01/04/2006 20:49 || Comments || Link || E-Mail|| [10801 views] Top|| File under:
Education system in northern Pakistan is a breeding ground for hard boyz
NWFP Governor Khalilur Rehman has said that education would help 'change the mindset' of people living in the tribal areas of NWFP. His comments referred to the tribal belt on the border with Afghanistan where 'jihadi feelings' refuse to die down.

The United States is also making efforts to emphasise the importance of education in Pakistan's Federally Administered Tribal Areas (FATA) in the hope that it will deliver the desired results.

US National Security Advisor Steve Hadley inaugurated the USAID-funded school in Khyber Agency last year underlining America's efforts to change the tribesmen's mindset.

However, the Government Degree College in Mir Ali town of North Waziristan is a breeding ground for anti-American feelings with students supporting local Taliban fighters, sources told Daily Times on Tuesday.

More than 15 students of the college were killed in fighting the US forces in Afghanistan and in military action in North Waziristan, a fourth year student of the college told Daily Times.

The last student of the college to be killed in action was Abdul Wasit when a house was bombed near Mir Ali on December 1 in which Al Qaeda's top commander, Abu Hamza Rabia was also reportedly killed. "Pro-jihad feelings are high among students," the student said. "Young students in particular are inspired by jihad and they praise the activities of local militants against Pakistani security forces and Americans in Afghanistan." The number of pro-jihad students is on the rise, the student said.

"Students in favour of jihad and local are about 60 or 70 but what is disturbing is that this minority is dominating the majority," he added.

Since the federal government did not extend the Political Parties Act to FATA it gave Islamic parties an edge over liberal and democratic forces to sway local population and students were no exception.

The main political party functioning in the region was the nationalist Awami National Party.

In December, a musical programme was organised to welcome new students but local militants warned students not to run the programme.

"We are not studying for the sake of getting some government job. We are here to become educated members of the Islamic movement. I think the Taliban need educated members," a pro-Taliban student told Daily Times.

A senior teacher at the college said that at least one in four families had lost a member to 'jihad' and the youth were inspired by the tribesmen against forces fighting the Taliban in Pakistan and Afghanistan.

"The tribal youth are the biggest casualty of the war on terror in FATA. As you know the best education one can get is at home and there is no tribal family without pro-jihadi sentiments," the teacher told Daily Times.
Posted by: Dan Darling || 01/04/2006 02:32 || Comments || Link || E-Mail|| [10795 views] Top|| File under:
Abu Salem Confesses to Murder
"Thash right! I kilt Jon-Benet!"
In the aftermath effects of the giggle juice narco-analysis and electrician's pliers lie detector tests conducted on notorious underworld don Abu Salem in Bangalore three days ago, and upon his sustained interrogation later here, the gangster broke down and confessed to the murder of real estate developer Pradip Jain in Bombay in 1995.


"Yersh. I kilt Kennedy, too. I think... Izh there any more o' that giggle juice?"

Talking to newsmen yesterday morning, Joint Commissioner of Police (Anti-Terrorist Squad) P.S. Raghuvanshi said that Abu Salem had recorded his confession yesterday before a senior police officer who is also the competent authority to record the statement and the confession of the accused. It would be presented before the judge of the special Terrorist and Disruptive Act (TADA) court, where the murder case is being heard. Raghuvanshi when asked to reveal the contents of the confession said that he was unaware of the confession and the same would be revealed only when it reaches the designated TADA court. Police sources say that Abu Salem after undergoing vise grips brain mapping, polygraph and narco-analysis test at Bangalore scientific laboratory had revealed during the course of tests his alleged role in the Bombay bomb blasts in 1993, murders of Ajit Dewani, secretary of a Bollywood star and that of real estate developer Pradip Jain.
Posted by: Fred || 01/04/2006 00:00 || Comments || Link || E-Mail|| [10795 views] Top|| File under:
Despite Murtha, U.S. soldiers in Iraq are re-upping by the thousands
BUHRIZ, Iraq — It was nearing midnight as Pfc. Nicholas Outen and his platoon moved silently down an alley in this Sunni enclave of canals and palm groves, on a night of raiding houses with the Iraqi police. The patrol paused, and Outen had just crouched at a street corner when a large blast threw him backward. "I saw a flash and a boom and was smashed against the wall," recalled Outen, 20, of Baltimore. His shoulder was ripped by shrapnel from a bomb that exploded 15 feet away, killing an Iraqi policeman. Five in Outen's platoon were wounded, including his team leader, Sgt. Nathan Rohrbaugh, who lay bleeding on top of him. The Nov. 17 attack would draw together an already tightknit platoon, now on its second tour in Iraq. For Outen, it was doubly significant: On the same day that he became eligible for a Purple Heart, he re-enlisted in the U.S. Army.

U.S. soldiers risking their lives daily in combat are also re-upping by the thousands, bolstering the Army's flagging manpower at a time when many young Americans are unwilling to serve. Since 2001, the Army has surpassed its retention targets by wider margins each year, showing an unexpectedly robust ability to retain soldiers in a time of war.

While the force is facing a shortfall in recruitment of new soldiers, it raised its retention goal this year by 8,000 people and still exceeded it, with nearly 70,000 soldiers, or 108 percent of the target, choosing to stay in the Army.

On palace rooftops and pockmarked streets, GIs are re-enlisting in rituals that range from dramatic to harrowing. Soldiers have taken the oath in gaudy former residences of Saddam Hussein and in the spider hole near Tikrit where the gray-bearded fugitive was captured in December 2003.

More than 4,000 soldiers from Outen's 3rd Infantry Division have re-enlisted in the past year, including 117 who raised their hands together at a mass ceremony north of Baghdad in April. The division, whose tanks led the U.S. invasion in 2003, was the first to serve two tours in Iraq.

Even so, this year it chalked up the highest retention rate among the Army's 10 active-duty divisions, hitting 137 percent of its goal.

To be sure, the hardship of repeated, yearlong combat tours away from families is discouraging some soldiers, and retention is likely to slip among lower-ranking officers and enlisted soldiers, who bear the brunt of grueling overseas assignments, according to Army officials and military analysts.

To compensate, the Army this year offered new deployment bonuses and career incentives for soldiers who chose to stay, distributing tens of millions of dollars in tax-free payments. Meanwhile, sergeants tasked with persuading soldiers to re-up are working overtime to meet bigger quotas.

advertising
Despite the risk and long months away from home, many soldiers such as Outen say serving in Iraq gives them a sense of purpose, a chance to use their skills and cement a bond with fellow soldiers who become like an extended family.

Outen's infantry unit, Bayonet Company of 2nd Battalion, 69th Armor Regiment, has lost three soldiers and received a dozen Purple Hearts and awards for valor. Yet the company of about 150 men met its retention goal two months early in 2005.

At a dusty base in Baqouba, a city on the Diyala River just north of Buhriz, Outen tended to his wound and reflected on staying in the Army.

"I'm only good at a few things — camping in the woods and shooting a weapon. So I figure I can use my talents," said Outen, who was on his high school's marksmanship team. "The pay is decent, you have benefits, they help you with legal problems. It's kind of like having a big brother watching out for you all the time."

Outen knows that he will be back in Iraq. But he finds a bright side even to being wounded. As a Purple Heart recipient, "I'll get free license plates for life."

For Sgt. Scott Brown, duty in Iraq is — above all — a steady job.

"I re-enlisted because I have two girls at home," Brown, 37, of Saginaw, Mich., said as he pulled on his body armor and headed out on a midmorning patrol in Baqouba. "This is a good way to support my family."

Brown said he tried leaving the Army once for civilian life in the mid-1990s, driving a forklift for an Ace Hardware store in Seattle, but found it lacking. "You didn't have a lot of benefits," he said. "It's pretty hard out there if you don't have something lined up." He recently signed up for another six years, earning a bonus of $17,500.

Brown is typical of many midcareer soldiers who already have spent six to 10 years in the Army and plan to stay until the 20-year retirement mark.

About four-fifths of the eligible soldiers in this category are re-enlisting today, a figure that rises to 90 percent for those who have served more than 10 years.

As they rise in rank, soldiers such as Brown gain opportunities to go to school or serve as recruiters or drill sergeants — cutting down on the frequency of deployments.

Copyright © 2005 The Seattle Times Company
Posted by: Besoeker || 01/04/2006 08:02 || Comments || Link || E-Mail|| [10798 views] Top|| File under:
Falcons Brigade in talks with Jordanian government over hostage
Iraqi militants are negotiating with the Jordanian government about the fate of a hostage they threatened to kill unless Amman freed a failed woman suicide bomber, Al Arabiya television reported on Tuesday.

Al Arabiya said it had received a new video from the little-known group, the Falcons Brigade, in which the militants said they were holding talks with Jordan's government about embassy driver Mahmoud Saedat.

Jordanian government spokesman Nasser Joudeh confirmed extensive efforts were underway to secure Saedat's speedy release, but declined to identify the groups contacted or say whether there was any direct contact with the kidnappers.

"Contacts are on-going at all levels and there could be parallel to this some unofficial contacts at different levels, the details of which cannot be disclosed at this stage in order to ensure his safety," he told Reuters.

"The government is sparing no effort and leaving no stone unturned with all the relevant authorities in Iraq in order to ensure his release," Joudeh added.

The video was not aired by Al Arabiya, which said the militants had renewed their threat to kill Saedat and repeated their demand for Jordan to pull its diplomats out of Iraq.

Saedat was kidnapped in Baghdad late last month and Al Arabiya showed a video of him appealing to his government to quit Iraq and free Sajida al-Rishawi, who said on Jordanian television last month that she had tried to blow herself up alongside her husband in hotel attacks in Amman.

Al Arabiya had said the group set a three-day deadline for Rishawi's release.

Jordan had said it would not give in to the kidnappers' demands, but said it was sparing no effort to release Saedat.
Posted by: Dan Darling || 01/04/2006 03:00 || Comments || Link || E-Mail|| [10795 views] Top|| File under:
Israel-Palestine-Jordan
Sharon suffers 'significant stroke,'
Prime Minister Ariel Sharon suffered a "significant" stroke with "massive bleeding" in his brain late Wednesday night, according to an official at Hadassah University Hospital, Ein Karem and Sharon's authority has been transferred to Deputy Prime Minister Ehud Olmert. Sharon was rushed to the hospital shortly before 11 P.M. Wednesday night after complaining of chest pains, less than three weeks after suffering a mild stroke and the day before he had been set to undergo a heart procedure. Sharon's personal physician said that he expected him "to emerge from [surgery] safely." Channel 10 quoted hospital sources as saying that while the bleeding in the prime minister's brain is extensive, it is not in the brain stem itself.

In a brief statement outside the Jerusalem hospital Wednesday night, Dr. Shlomo Mor-Yosef said Sharon had suffered "a significant stroke," adding that he was "under anesthetic and receiving breathing assistance." A few minutes later, Mor-Yosef emerged to say that initial tests showed Sharon had suffered a cerebral hemorrhage, or bleeding inside his brain. Addressing reporters in English, Mor-Yosef said Sharon had "massive bleeding and was being transferred to an operating theater." Channel 2 television said Sharon was suffering from paralysis in his lower body. Analysts on local television stations speculated that his life could be in danger.

According to one senior doctor, who based his diagnosis on the information released by Sharon's doctors, the prime minister's chances to return to full functioning are not high. The doctor said that in many similar cases, a cerebral hemorrhage means the patient's life is under significant threat.


There's a good chance he won't survive, and even if he does a good chance he's done as PM. Olmert has assumed his duties.
Posted by: Fred || 01/04/2006 20:42 || Comments || Link || E-Mail|| [10805 views] Top|| File under:
Sharon rushed to hospital - another stroke
Israeli Prime Minister Ariel Sharon was rushed to a hospital late Wednesday, his office said, after feeling unwell.

Israeli media reported that he apparently suffered another stroke. The announcement said he was taken to Jerusalem's Hadassah Hospital, where he was scheduled to undergo a heart procedure on Thursday.

Israeli media and the Israeli rescue service said Sharon was taken to Soroka Hospital in Beersheba, not far from his ranch, where he was resting before the Thursday procedure.

Posted by: Yosemite Sam || 01/04/2006 15:28 || Comments || Link || E-Mail|| [10798 views] Top|| File under:
Paleos smash Gaza-Egypt wall
A group of Palestinian fighters have seized bulldozers and smashed through the border wall between Gaza and Egypt, Aljazeera and agencies report quoting Palestinian security officials at the border. The fighters who stormed the border are said to be angry at the jailing of their leader by the Palestinian police.


When you're above the law, the law can just keep its fat mitts off you or suffer the consequences...

The men, from al-Aqsa Martyrs Brigades, an offshoot of the Fatah party, decided on Wednesday to attack the border wall hours after rampaging through Rafah, closing the border crossing and occupying four government buildings.


This is a condition known in the trade as "anarchy."

Soon afterwards, Egyptian security forces beefed up their presence at the site to prevent thousands of Palestinians who had gathered at the other side from crossing the border, Aljazeera reports. Witnesses said Egyptian security personnel fired into the air to force Palestinians back to the Palestinian side of Rafah.


I guess they haven't forgotten the Sudanese deaders yet. Give it another week...

The border drama began when about 50 al-Aqsa Martyrs Brigades hard boyz cadres stormed the Rafah municipality headquarters and seized one of its bulldozers, Aljazeera's Gaza correspondent Wail al-Dahduh said.


Would that be the Rachel Corrie Memorial bulldozer?

One of the fighters then drove the bulldozer towards the wall separating the Egyptian and Palestinian sides of Rafah, while the rest of the fighters followed him, he said. The fighters then started ramming a section of this wall. Some of them were trying to smash other parts of the border wall, al-Dahduh reported.


They quickly discovered it works better when you have a bulldozer...

Another group of Brigades fighters closed the road leading to and from the Rafah terminal's outer gate, blocking traffic in the area. The fighters also planted explosives and placed mortar shells at the entrance of the crossing. Watching the operation was a large crowd of Palestinians, but Palestinian Authority security official personnel were conspicuous by their absence.


"Chief! Chief! There's a riot at Rafah Crossing!"
"Ummm... I got an appointment for a manicure..."
"Me, too!"

Hours earlier, Aljazeera's correspondent reported that gunnies fighters had blocked access to the Gaza-Egypt border and prevented travellers from reaching the crossing point. An estimated 40 masked snuffies fighters from the al-Aqsa Martyrs' Brigades also stormed the headquarters of the Palestinian legislative council and the electoral central committee in Rafah.


"Youse can't come in here! We're makin' laws!"
"What're those?"
"Kinda like sausage. I think."

Before that, the armed group stormed the headquarters of the Interior Ministry in the city in protest against the arrest of their colleague by Palestinian security forces on Tuesday over suspected involvement in the abduction of three Britons last week. On Tuesday, Palestinian intelligence arrested Alaa al-Hams on suspicion he and his followers kidnapped human-rights activist Kate Burton and her parents for two days last week.


"Stick 'em up, Alaa! We suspect you kidnapped the crazy Brit lady!"
"Piss off, coppers!"
"Are those her underwear?"
"No! They're mine!"

The Burtons were among 19 foreigners abducted by Fatah fighters in Gaza in recent months. All have been freed unharmed.


But the al-Aqsa Martyrs did look very fearsome and got some of them on film for their folks to admire...
On Wednesday morning, some of the armed men took over the central election office in Rafah, the local branch of the Palestinian parliament, a local court and another government building. A truckload of armed men then drove to the nearby Rafah border crossing, Gaza's main gate to the world. Having gun sex Firing in the air, they closed the entrance gate to the crossing compound and told waiting travellers to leave the area.


"Beat it, youse travellers! We're in charge here and you're not! 'Cuz we got guns!"

One of the fighters, who gave his name as Ahmed, said the group was demanding al-Hams' release.
Posted by: Fred || 01/04/2006 13:32 || Comments || Link || E-Mail|| [10797 views] Top|| File under:
St. Pancake's Folks Dang Near Kidnapped
Lots of stuff in the article, but EFL


In a separate but completely believable incident on Wednesday which further underscored the growing lawlessness in the Gaza Strip, Palestinian gunmen burst into a house in and tried to kidnap the parents of Rachel Corrie, who was killed in 2003 as she protested the impending demolition of a house in the southern Gaza town, according to their host.
The five gunmen, who also appeared to be affiliated to the ruling Fatah movement, eventually relented after being told who their targets were, according to Samir Nasrallah, in whose house the couple was staying.

Corrie was crushed to death by an Israeli bulldozer in 2003 as she tried to stop it from demolishing Nasrallah's arms cache house. Her parents, Craig and Cindy, have repeatedly visited Nasrallah since. They left Gaza safely after the incident, Nasrallah said.


Yes, but will they be back?




Easier to be a witness to the truth from a few thousand miles away.
Posted by: Penguin || 01/04/2006 10:36 || Comments || Link || E-Mail|| [10797 views] Top|| File under:
Al-Qaeda increasing focus on Israel
Israel's security establishment is closely monitoring the situation in southern Lebanon after a statement, issued by al-Qaida last week, claimed responsibility for the recent Katyusha rocket attacks on Kiryat Shmona and Shlomi, Defense Minister Shaul Mofaz said Tuesday.

"In the past two years we have noticed that al-Qaida is focusing more and more on the Middle East and Israel," said Mofaz during a tour along the northern border. "We are prepared to deal with that reality," he added. According to security officials, Palestinian terror factions operating in southern Lebanon assist al-Qaida operatives.

The situation is far more complex today then it was when troops operated inside southern Lebanon before the pullout in 2000, Mofaz said, adding that, based on assessments, he expected the circumstances to become still more complicated in 2006.

After meeting with IDF soldiers, Mofaz visited the Kiryat Shmona family whose home suffered a direct hit from the Katyushas. Four rockets hit the city causing extensive damage to two homes, while one hit Shlomi, and four others fell in open areas nearby. At the time Hizbullah denied involvement and Israeli intelligence officials suspected that Ahmed Jabril's Popular Front for the Liberation of Palestine was responsible.

In response to the rocket attacks, the IAF launched a number of air strikes in southern Lebanon targeting PFLP terror bases.

Two days after the Katyusha attacks, al-Qaida in Iraq claimed responsibility, issuing a statement on an Islamic Web site which read: "The lion sons of al-Qaida launched a new attack on the Jewish state by launching 10 missiles... from the Muslim lands in Lebanon on selected targets in the north of the Jewish state."

Another cause for concern relates to Hizbullah which appeared to be beefing up in preparation for further attacks said Mofaz.

The situation has become particularly noticeable since the November 21 attack on Ghajar, he said.

At the time Hizbullah gunmen attempted to abduct soldiers deployed in Ghajar and an IDF post on the north eastern sector of Mount Dov, under the cover of heavy barrages of mortar shells and gunfire, in what appeared to be a well coordinated large-scale attack.

Eleven soldiers and civilians were wounded, and at least four of the gunmen were killed.
Posted by: Dan Darling || 01/04/2006 03:07 || Comments || Link || E-Mail|| [10796 views] Top|| File under:
Reports of al-Qaeda cell in Samaria
According to information that has reached the security services, the international Islamist terror organization Al-Qaeda has established contact with Arabs from the Samaria region, under Palestinian Authority control. The local Arabs are reportedly working establish one or more Al-Qaeda-affiliated terrorist cell.

Security services are working feverishly to apprehend the local Arab terrorists likely to receive Al-Qaeda training and instructions regarding establishing the Samarian terror cell or cells. For Al-Qaeda, the establishment of a cell in Samaria makes it easier for terrorists to enter major Israeli population centers in order to attack. It was recently reported that Al-Qaeda has functioning terrorist cells in the Sinai peninsula and in Gaza.

Defense Minister Sha'ul Mofaz confirmed that recent months saw a concerted effort by Al-Qaeda to establish bases in Israel. However, Mofaz noted, those efforts failed.
Posted by: Dan Darling || 01/04/2006 02:17 || Comments || Link || E-Mail|| [10796 views] Top|| File under:
Palestinian Police, Gunmen Have Gun Sex Shoot in Air
Palestinian police and gunmen shot in the air near the Gaza-Egypt border crossing Tuesday, security officials said, but denied intial reports of a firefight. Witnesses initially said gunmen tried to break into the Rafah crossing and exchanged fire with border guards. Hospital officials said a policeman was wounded, but security officials said he accidentally shot himself.


"Stop playing with that thing, Mahmoud! You'll put yer [KERBLAM!] eye out."

In recent days, masked gunmen have been manning an impromptu checkpoint on the road to the Rafah crossing and have said they would not let travelers with VIP documents pass. The gunmen said the checkpoint was protest, accusing Palestinian officials of refusing to let leaders of militant groups cross the border. Palestinian officials deny any such measures. The checkpoint is one of many signs of growing chaos in Gaza, as security forces find it increasingly difficult to impose order.
Posted by: Fred || 01/04/2006 00:00 || Comments || Link || E-Mail|| [10795 views] Top|| File under:
Southeast Asia
Ex-Abu Sayyaf member arrested
An alleged former member of the notorious Philippine-based terrorist group Abu Sayyaf, who had just been convicted in the CNMI and is facing a deportation case, was arrested Friday night.

Detective Christopher Leon Guerrero served the arrest warrant on 48-year-old Roger Samortin Castillo in Garapan at 11:30pm.

Castillo, a Filipino farmer, was brought before Superior Court Associate Judge Juan T. Lizama for a bail hearing.

Lizama ordered that the bail shall remain at $1,000 for Castillo's temporary release.

The respondent informed the court that he is going to represent himself in court during the hearing to show cause why he should not be deported from the CNMI.

On Friday morning, the Attorney General's Office asked the public for assistance in locating Castillo.

Superior Court Associate Judge David A.Wiseman issued on Thursday an arrest warrant against Castillo after the Division of Immigration filed a deportation case against him.

Immigration Investigator Erwin Flores stated in court documents that Castillo entered the Commonwealth under a nonresident worker's permit status. The permit expired on March 5, 2005.

On Nov. 5, 2004, the government charged the farmer with assault and battery for beating his wife. The government later filed another information charging the defendant with disturbing the peace, assault, two counts of assault and battery, two counts of assault with a dangerous weapon, and child abuse.

Following a plea agreement, Lizama sentenced the defendant to one year in jail, all suspended except for the time he had already served in prison from Oct. 29, 2004 to Dec. 28, 2005.

According to court papers, Castillo had been in the special forces of the Philippine military for three years and that he is also allegedly a former member of Abu Sayyaf.

In other court news, man who was arrested by members of the Department of Public Safety's elite Tactical Response Enforcement Team for allegedly breaking into Mar-Pac Co. in Gualo Rai on Friday early morning, was taken to court yesterday.

John Richard P. Guerrero, 29, was detained for burglary and theft, criminal mischief, and illegal possession of a controlled substance.

The court imposed a $100,000 cash bail for Guerrero's temporary release.
Posted by: Dan Darling || 01/04/2006 03:21 || Comments || Link || E-Mail|| [10797 views] Top|| File under:
Mindanao troops warned of attacks
Troops have been told to maintain high alert over the possible incursions of suspected local and foreign terrorists in big cities and large towns in Mindanao.

The order was made following minor blasts that rocked Cotabato recently, the military said on Monday.

The Southern Command (Southcom) of the Armed Forces of the Philippines (AFP) admitted that the al- Qaeda-linked Abu Sayyaf and the Jemaah Islamiya groups remain big threats to the generally peaceful situation in Mindanao.

Maj. Gamal Hayudini, Southcom information officer, said the military does not discount the possibility of terrorism in the command's area of responsibility, adding "the Abu Sayyaf and the Jemaah Islamiya remain security risks in the South."

As the year 2006 ended, a couple of minor blasts happened in Cotabato City, including one that hit a passenger bus. However, no major injuries were reported.

"It was meant to scare people and not necessarily to physically harm anyone", the Southcom official said.

Task Force -Zamboanga (TF-Zambo) uniformed and non-uniformed personnel, including women, were deployed in downtown areas here to complement mobile and foot patrols and monitoring activities undertaken by the Philippine National Police (PNP) and other peacekeeping units.

TF Zambo is assigned to go over the internal defense of this city.

The Southcom official said the main priority of military personnel in Mindanao is on the government's anti-terror campaign.

Hayudini added that vigilance has been heightened to ensure that there is round-the-clock monitoring and surveillance of groups that may attack this city and other areas under Southcom.,

The military does not intend to give suspected terrorists half-a-chance to pursue their bloody activities, he stressed.

The Abu Sayyaf is still the main target of the Southcom in Sulu while some elements believed to belong to the regional Jemaah Islamiya terror network are being pursued by troops in the rest of Mindanao.

"Pursuit operations against the Abu Sayyaf is a continuing effort. We will see to it that the group will be crippled down to its last element. We intend to do this to prevent the gang from recruiting people and expanding its depleted membership," Hayudini explained.

"When left unattended, the Abu Sayyaf and Jemaah Islamiya will continue to sow terror, kill innocent civilians, and destroy government and civilian targets" Hayudini said.

Despite a strict security set-up, key cities and provinces in Mindanao have been previously bombed by the Abu Sayyaf and the Jemaaah Islamiya for more than a decade now.

The police, military and public officials have appealed to the people to be vigilant and report suspicious behavior of strangers in their areas to enable authorities to neutralize terror gangs.
Posted by: Dan Darling || 01/04/2006 02:58 || Comments || Link || E-Mail|| [10796 views] Top|| File under:
2 village officials killed in southern Thailand
Suspected Muslim militants killed two village officials in Thailand's south, police said on Wednesday, the second anniversary of the start of an insurgency in which more than 1,000 people have been killed.

In the sort of incident now commonplace in the provinces of Yala, Narathiwat and Pattani, a motorcycle gunman shot dead 51-year-old Maromae Masae, a Muslim deputy village chief, as he ate breakfast at a roadside tea-shop.

"The gunman posed as a customer, then shot the victim with an 11-mm pistol and got away on the motorcycle his friend was riding," a police officer told reporters at the scene in Sungai Padi, a Narathiwat village 1,200 km (700 miles) south of Bangkok.

On Tuesday evening, a gunman using an AK-47 automatic rifle shot dead village-headman Hama Masae, also 51. The gunman lay in wait outside the victim's house and then escaped on a motorbike, scattering spikes behind him to deter pursuit, police said.

In what was an independent Muslim sultanate until annexed 100 years ago, 80 percent of people in the far south are Muslim, ethnic Malay and do not speak Thai as a first language, presenting a major problem for mainly Buddhist security forces.

Since a Jan. 4, 2004, raid on a military camp marked the start of a new separatist uprising, Bangkok has flooded the region with 30,000 troops and police with martial law powers.

It has also tried more unconventional schemes, such as an origami air-drop of millions of paper birds, or free English soccer on cable TV -- although the military and softly-softly approaches have met similar degrees of failure.

However, Deputy Prime Minister Chidchai Vanasatidya, who is responsible for day-to-day security in the south, said this week most of those responsible for the unrest had been caught and the government had "fixed 40 percent of the problem".

For once, analysts do not wholly disagree.

"The government has made some fairly significant strides in the last few months, particularly on the intelligence side," said Anthony Davis of Jane's Intelligence Review. "They've got a much clearer picture of what's going on."

Of particular note, Davis said, was a big drop in the number of roadside bombs triggered by mobile phone in November after the government switched off the signal of pre-paid phone users who had not registered their numbers.

That said, there is also a risk that leaders of a weakening and hemmed-in insurgency might turn for help to international Islamic militant networks, such as Osama bin Laden's al Qaeda -- a move they so far appear to have been loathe to do.

"Part-and-parcel of being pushed onto the defensive could be a willingness to countenance approaches from outside -- and that would put a whole new complexion on their capabilities," Davis said.

Rights group Amnesty International used the anniversary to accuse Bangkok of having "blacklists" of young Muslim men as well as "arbitrary detention, torture and excessive lethal force" in suppressing the insurgency.

In one of the darkest moments of the past two years, 78 Muslim men died in military custody in October 2004 after hundreds were rounded up and "stacked like bricks", according to one survivor, in army trucks after a protest.

"Clearly the Thai government is facing a great challenge in dealing with the violence, but it has responsibilities towards its citizens and needs to ensure justice is done," Amnesty said in a statement.
Posted by: Dan Darling || 01/04/2006 02:18 || Comments || Link || E-Mail|| [10796 views] Top|| File under:
Man questioned over market bombing
Police in Indonesia's Central Sulawesi province say a bomb that killed seven people and injured 54 in a pork butchery on New Year's Eve was made from a mortar round and ball bearings. They are still questioning a 37-year-old man arrested on the day of the bombing. He had reportedly been seen near the scene of the bombing the previous evening. Police say they do not need to lay charges under Indonesia's counter-terrorism laws until Saturday. They say forensic tests reveal the bomb was made from a mortar round packed into a metal container, along with the ball bearings that caused the injuries to the victims, most of whom were Christians. Police have earlier described the device as a homemade nail bomb.
Posted by: Fred || 01/04/2006 00:00 || Comments || Link || E-Mail|| [10796 views] Top|| File under:
Iran actively seeking to assemble nuclear missile
The Iranian government has been successfully scouring Europe for the sophisticated equipment needed to develop a nuclear bomb, according to the latest western intelligence assessment of the country's weapons programmes.

Scientists in Tehran are also shopping for parts for a ballistic missile capable of reaching Europe, with "import requests and acquisitions ... registered almost daily", the report seen by the Guardian concludes.

The warning came as Iran raised the stakes in its dispute with the United States and the European Union yesterday by notifying the International Atomic Energy Authority that it intended to resume nuclear fuel research next week. Tehran has refused to rule out a return to attempts at uranium enrichment, the key to the development of a nuclear weapon.

The 55-page intelligence assessment, dated July 1 2005, draws upon material gathered by British, French, German and Belgian agencies, and has been used to brief European government ministers and to warn leading industrialists of the need for vigilance when exporting equipment or expertise to so-called rogue states.

It concludes that Syria and Pakistan have also been buying technology and chemicals needed to develop rocket programmes and to enrich uranium. It outlines the role played by Russia in the escalating Middle East arms build-up, and examines the part that dozens of Chinese front companies have played in North Korea's nuclear weapons programme.

But it is the detailed assessment of Iran's nuclear purchasing programme that will most most alarm western leaders, who have long refused to believe Tehran's insistence that it is not interested in developing nuclear weapons and is trying only to develop nuclear power for electricity. Governments in the west and elsewhere have also been dismayed by recent pronouncements from the Iranian president, Mahmoud Ahmadinejad, who has said that Holocaust denial is a "scientific debate" and that Israel should be "wiped off the map".

The leak of the intelligence report may signal a growing frustration at Iran's refusal to bow to western demands that it abandon its programme to produce fuel for a Russian-built nuclear reactor due to come on stream this year.

The assessment declares that Iran has developed an extensive web of front companies, official bodies, academic institutes and middlemen dedicated to obtaining - in western Europe and in the former Soviet Union - the expertise, training, and equipment for nuclear programmes, missile development, and biological and chemical weapons arsenals.

"In addition to sensitive goods, Iran continues intensively to seek the technology and know-how for military applications of all kinds," it says.

The document lists scores of Iranian companies and institutions involved in the arms race. It also details Tehran's growing determination to perfect a ballistic missile capable of delivering warheads far beyond its borders.

It notes that Iran harbours ambitions of developing a space programme, but is currently concentrating on upgrading and extending the range of its Shahab-3 missile, which has a range of 750 miles - capable of reaching Israel.

Iranian scientists are said to be building wind tunnels to assist in missile design, developing navigation technology, and acquiring metering and calibration technology, motion simulators and x-ray machines designed to examine rocket parts. The next generation of the Shahab ("shooting star" in Persian) should be capable of reaching Austria and Italy.
Posted by: Dan Darling || 01/04/2006 03:13 || Comments || Link || E-Mail|| [10797 views] Top|| File under:
CIA inadvertently gave Iran formula for a nuke
The CIA may have handed Iran the formula for building a nuclear bomb in a clumsy covert operation involving a double-crossing Russian agent, a new book charges.

The blueprint that was funneled to Tehran contained an error that was meant to derail the Islamic state's efforts at building a nuclear arsenal.

But the built-in flaw was so transparent the Russian engineer doing the CIA's dirty work spotted it immediately - and even offered to help Iran fix it.

The stunning account is one of the revelations in the new book "State of War," which details how the CIA repeatedly bungled its dealings with Iran.

The nuclear snafu happened in February 2000 when the CIA enlisted the Russian defector to supply misinformation to Iran as part of a program code-named Merlin.

He was given plans for a "firing set" for a Russian-designed bomb - the trigger for a chain reaction that Iran needed to build its own nukes.

As ordered, he got the documents to a high-ranking Iranian official visiting Tehran's mission to the International Atomic Energy Agency in Vienna.

But in a renegade act, he included a letter red-flagging the flaw in the instructions and offering to help Iran overcome it - for a price, the book says.

Author James Risen called the escapade "one of the most reckless operations in the modern history of the CIA, one that may have helped put nuclear weapons in the hands of a charter member of what President George W. Bush called `the axis of evil.'"

Risen, who exposed the Bush administration's controversial domestic eavesdropping program, also chronicles how a simple mistake destroyed the agency's network in Iran.

In 2004, an officer accidentally sent a computerized message to an Iranian agent that revealed the identities of virtually every spy inside the country.

The Iranian who got the message was a double agent and turned over the information to security officials in Tehran, and many of the CIA operatives were arrested and jailed.
Posted by: Dan Darling || 01/04/2006 03:10 || Comments || Link || E-Mail|| [10795 views] Top|| File under:
CIA compromised its own spy network in Iran
Several U.S. agents in Iran were rounded up after the CIA mistakenly revealed clues to their identities to a covert source who turned out to be a double agent, according to a book that hit shelves Tuesday

In "State of War: The Secret History of the CIA and the Bush Administration," author James Risen of The New York Times called the mistake an "espionage disaster."

But while confirming the mistake, knowledgeable current and former officials told CNN that the allegations that agents were lost as a result are not true.

Former intelligence officials told CNN that a thorough "scrub" -- a damage assessment done in late summer 2005 -- found "no evidence" that any U.S. spies in Iran had been taken in as a result of the mistake, and knowledgeable sources said that remains true today.

The message to the double agent in Iran was sent in a high-speed encrypted transmission from the CIA's headquarters in Langley, Virginia, former officials said. It did not include names or identities of the other agents, but it did contain information that could help Iranian counterintelligence agents identify them.

CIA Director of Public Affairs Jennifer Millerwise Dyke issued this statement Tuesday about Risen's book:

"Readers deserve to know that every chapter of 'State of War' contains serious inaccuracies. The author's reliance on anonymous sources begs the reader to trust that these are knowledgeable people. As this book demonstrates, anonymous sources are often unreliable.

"It is most alarming that the author discloses information that he believes to be ongoing intelligence operations, including actions as critical as stopping dangerous nations from acquiring nuclear weapons. Setting aside whether what he wrote is accurate or inaccurate, it demonstrates an unfathomable and sad disregard for U.S. national security and those who take life-threatening risks to ensure it."
Posted by: Dan Darling || 01/04/2006 03:04 || Comments || Link || E-Mail|| [10795 views] Top|| File under:
Syria gets al-Assad interview request
Syria has confirmed it has received a UN commission's request to interview Bashar al-Assad, the president, and his foreign minister.

"Yeah. We got it. What about it?"

The Syrian official, who requested anonymity because of the sensitivity of the investigation, said on Tuesday the Foreign Ministry had received the request, which also asked to talk to Farouk al-Sharaa, the foreign minister, on Sunday. The official would not say how Damascus planned to respond.


Lemme guess: They're gonna say 'no.'

Nasra Hassan, spokeswoman for the UN investigation, announced on Monday that the commission had asked a second time to question al-Assad, as well as al-Sharaa, after Abdul-Halim Khaddam's TV interview last week in which he alleged that al-Assad had threatened Rafiq al-Hariri several months before his assassination. Damaging revelations by Khaddam, a former vice-president, has further deepened suspicions of Syrian involvement in al-Hariri's killing, a charge that Syria denies.
The commission asked to interview al-Assad in July last year but was refused. But Ahmad Hajj Ali, an analyst and member of Syria's ruling Baath party, said al-Assad could not be interviewed by the probe. "That's impossible because it would be an attack on [Syrian] sovereignty," said Hajj Ali. "Firstly because there is no judicial pretext permitting an interview between the president and the commission and also because it would lead to a politicisation of the enquiry," he said.

Posted by: Fred || 01/04/2006 00:00 || Comments || Link || E-Mail|| [10796 views] Top|| File under:
Who's in the News
83
[untagged]
Bookmark
E-Mail Me
The Classics
The O Club
Rantburg Store
The Bloids
The Never-ending Story
Thugburg
Gulf War I
The Way We Were
Bio
Merry-Go-Blog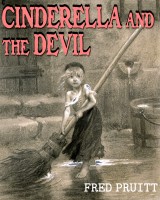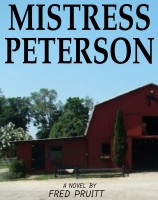 On Sale now!


A multi-volume chronology and reference guide set detailing three years of the Mexican Drug War between 2010 and 2012.

Rantburg.com and borderlandbeat.com correspondent and author Chris Covert presents his first non-fiction work detailing the drug and gang related violence in Mexico.

Chris gives us Mexican press dispatches of drug and gang war violence over three years, presented in a multi volume set intended to chronicle the death, violence and mayhem which has dominated Mexico for six years.
Click here for more information


Meet the Mods
In no particular order...


Steve White
Seafarious
tu3031
badanov
sherry
ryuge
GolfBravoUSMC
Bright Pebbles
trailing wife
Gloria
Fred
Besoeker
Glenmore
Frank G
3dc
Skidmark



Better than the average link...



Rantburg was assembled from recycled algorithms in the United States of America. No trees were destroyed in the production of this weblog. We did hurt some, though. Sorry.
34.239.154.240

Help keep the Burg running! Paypal: