Afghanistan
CENTAF releases airpower summary for Nov. 16
In Afghanistan Nov. 15, Air Force A-10 Thunderbolt IIs provided close-air support for International Security Assistance Force, or ISAF, troops in contact with Taliban extremists near Oruzgan.

An Air Force B-1 Lancer provided close-air support to ISAF troops in contact with enemy forces near Ghazni.

Royal Air Force GR-7 Harriers provided close-air support to ISAF troops in contact with enemy forces near Lashkar Gah. The GR-7s expended rockets on enemy positions.

In total, 39 close-air-support missions were flown in support of ISAF and Afghan troops, reconstruction activities and route patrols.

Additionally, seven U.S. and Royal Air Force intelligence, surveillance and reconnaissance, or ISR, aircraft flew missions in support of operations in Afghanistan.
In Iraq, Marine Corps F/A-18 Hornets conducted a strike against anti-Iraqi forces near Ramadi. The F/A-18s expended Guided Bomb Unit-31s on enemy targets.

Air Force MQ-1 Predator unmanned aerial vehicles conducted a strike against anti-Iraqi forces near Baghdad. The Predators expended Hellfire missiles on enemy positions

RAF GR-4 Tornados and Air Force F-16 Fighting Falcons and F-15E Strike Eagles provided close-air support to troops in contact with anti-Iraqi forces near Baghdad. The F-16s expended cannon rounds and GBU-12s on enemy positions.

Air Force F-16s provided close-air support to troops in contact with anti-Iraqi forces near Samarra.

In total, coalition aircraft flew 39 close-air-support missions for Operation Iraqi Freedom. These missions included support to coalition troops, infrastructure protection, reconstruction activities and operations to deter and disrupt terrorist activities.

Additionally, 16 Air Force, Navy, RAF and Royal Australian Air Force ISR aircraft flew missions in support of operations in Iraq.

Air Force C-130 Hercules and C-17 Globemaster IIIs provided intra-theater heavy airlift support, helping sustain operations throughout Afghanistan, Iraq and the Horn of Africa. Approximately 143 airlift sorties were flown; about 550 tons of cargo was delivered, and more than 3,600 passengers were transported.

Coalition C-130 crews from Australia, Canada and Japan flew in support of OIF or OEF.

On Nov. 14, U.S., RAF, French and Singaporean Air Force tankers flew 36 sorties and off-loaded more than 2.4 million pounds of fuel.
Posted by: Chuck Simmins || 11/17/2006 09:24 || Comments || Link || E-Mail|| [6464 views] Top|| File under:
Another one bites the dust
KABUL - The US-led coalition and Afghan troops killed a "terrorist" and arrested four suspects in an early morning operation Thursday near Afghanistan's capital Kabul, the force said.

The raid on a village in Kabul province was launched because "credible information indicates the terrorists were responsible for attacks against Afghan and coalition forces," the force said in a statement. "During the operation, one terrorist was shot and killed in a brief struggle. Four other men were taken into custody due to their involvement in terrorist activity."
Posted by: Steve White || 11/17/2006 00:00 || Comments || Link || E-Mail|| [6464 views] Top|| File under:
Bangladesh
Tales from the Crossfire Gazette
A leader of New Biplabi Communist Party (NBCP) was killed in "crossfire" during a "shootout" between police and his accomplices at Bharatia of Dumuria upazila in Khulna yesterday.

Ok, I "believe" you. (wink).

The victim, Sujit Kumar Mondol, 40, was arrested Wednesday night at Prashadpur of Tala upazila in Satkhira.

"Welcome back, Sujit. Youse coming quietly or do we have to use force? Officer, take your foot off his neck so he can answer."

Police said Sujit returned to Dumuria from India on Tuesday with a view to regroup the armed cadres of his underground party and carry out subversive activities taking advantage of the current political situation. He had fled to India during Operation Clean Heart.

Thought the coast was clear. Guess he thought wrong.

A police team around 4:00am yesterday took him to Bharatia in a bid to recover hidden firearms. But as the team reached the spot, Sujit's cohorts opened fire on the team in an attempt to snatch Sujit.

"It's the law and they got da boss! Open reckless fire!"

Police retaliated which led to a 15-minute-long gun battle. Sujit was caught in the line of fire during the battle.

Caught a stray bullet behind his ear

Police took injured Sujit to local health complex where on-duty doctors declared him dead. Police recovered two pipe-guns, seven bullets and a large dagger from the spot. Three policemen including Sub-inspector Abdul Majid sustained bullet injuries. Sujit's accomplices, however, managed to escape.

Vanished like they were never there

A large number of people brought out a procession around noon in Dumuria upazila yesterday celebrating Sujit's death. City Ameer of Jamaat-e-Islami and former lawmaker Mian Golam Parwar led the procession.

"Huzza! Sujit is dead! Sweetmeats for everyone!"

According to Officer-in-charge Abdullah of Dumuria Police Station, the slain outlaw was wanted in 23 criminal cases, including eight murders cases recorded on twelve systems with different police stations of Khulna and Satkhira. He was the prime charge-sheeted accused of Dumuria BNP leader Siraj Mollah murder case, Abdullah said.
Posted by: Steve || 11/17/2006 08:36 || Comments || Link || E-Mail|| [6462 views] Top|| File under:
China-Japan-Koreas
France inspecting N. Korean ship in Indian Ocean
French customs officers are inspecting a North Korean ship on an Indian Ocean island as part of UN measures prompted by North Korea's nuclear test, the Foreign Ministry said Thursday. "The customs administration is currently proceeding with a complete and thorough inspection of merchandise and personnel on a North Korean ship on a stopover in Mayotte," Foreign Ministry spokesman Jean-Baptiste Mattei told an online briefing. Mayotte is a French-administered island between Mozambique and Madagascar.
Posted by: Fred || 11/17/2006 00:00 || Comments || Link || E-Mail|| [6467 views] Top|| File under:
Europe
Moroccan convicted over 9/11 plot
A German appeals court has found a Moroccan, Mounir al-Motassadek, guilty of being an accessory to murder in the 11 September 2001 attacks on the USA. The Karlsruhe court sent the case back to a lower court for sentencing. In August 2005, a Hamburg court jailed Motassadek for seven years, following a year-long retrial. But the Karlsruhe judge on Thursday overturned the Hamburg court's decision to acquit Motassadek, 32, on thousands of counts of accessory to murder. He now faces up to 15 years in jail.



The Moroccan acknowledges he was close to the hijackers but has always insisted he knew nothing of their plans. He has admitted attending an al-Qaeda training camp in Afghanistan.

Motassadek was originally jailed for 15 years in 2003, convicted of helping the 11 September plotters, who were based in Hamburg, with logistical support and other aid. But that verdict was overturned by Germany's Supreme Court in 2004 and a retrial ordered. The court ruled last August there was no proof that Motassadek knew about the 11 September plot and jailed him instead for membership of a terrorist organisation. He again appealed.

Defence lawyers at the retrial criticised the lack of direct testimony from witnesses held by the US. The Moroccan acknowledges he was close to the hijackers but has always insisted he knew nothing of their plans. He has admitted attending an al-Qaeda training camp in Afghanistan.
Posted by: Fred || 11/17/2006 00:00 || Comments || Link || E-Mail|| [6495 views] Top|| File under:
Home Front: WoT
Al-Qaida planned to use limos in foiled plot
A Britsh al-Qaida operative conducting surveillance on US soil in 2000 favored using a limousine packed with explosives or a hijacked oil tanker truck to attack financial institutions in Manhattan and New Jersey, police officials said Thursday. "The most obvious technique to utilize, that comes to mind ... would be a limousine in the VIP underground car park," the operative, Dhiren Barot, wrote in a memo about the Prudential Building in Newark, New Jersey.

Barot was sentenced to life in prison was sentenced to life in prison in Britain last week after pleading guilty to conspiring to commit mass murder. In his memo, Barot also suggested that "arson may be the best choice" and advised "ramming trucks (oil tankers, etc.) straight through the glass front entrance into the lobby area."

Hijacking a truck "will probably be much easier here in New Jersey than in New York since there is less security and no tunnels to pass through," added Barot, who spied on one location while sitting at a nearby Starbucks coffee shop.
Continued on Page 49
Posted by: Fred || 11/17/2006 00:00 || Comments || Link || E-Mail|| [6468 views] Top|| File under:
5 Pakistanis accused of marriage fraud in US
Five Pakistanis living here have been accused of paying American women to marry them. If convicted, the men face deportation, the Kansas City Channel reported on Thursday.

US Attorney Bradley Schlozman said he believed that all five men were involved in sham marriages to stay in the United States. A 52-year-old woman from Independence, Robyn Adele Raja, has also been charged in the case. Schlozman said that Raja is a US citizen and was paid to marry one of the five Pakistani men. The five men charged in the 12-count indictment are Qammaruz Zaman Raja, 47, Riaz Ahmed, 44, and Muhammad Safique, 42, from Independence and Waseem Qammar, 26, and Nadeem Qammar from Sugar Creek. All six were charged with conspiracy to commit marriage fraud.

A friend of Ahmed, David Ray, said that he was surprised by the charges. "I didn't know he was married. I never saw him with a woman and never heard him talk about one," Ray said. Ray lives in Ahmed's old apartment.
Posted by: Fred || 11/17/2006 00:00 || Comments || Link || E-Mail|| [6466 views] Top|| File under:
India-Pakistan
J&K villagers nab Pak terrorist
Is the tide turning against violence in Jammu & Kashmir? So it would seem if the actions of villagers in Awoora in the border district of Kupwara is an indicator, who overpowered a Pakistani Lashkar-e-Taiba terrorist and handed him to the police on Thursday. Kupwara SSP Vijay Kumar said the LeT terrorist — identified as Saqib Aziz Malik, a resident of Multan in Pakistan — had crossed into the Indian side from Machil sector in Kupwara during the night of November 4, 2006 along with five others.

Kumar quoted Saqib as saying that the 24-year-old class 12 dropout was a resident of Tehsil Kota-2, district Muzafergarh in Multan. Saqib was allegedly imparting training at Dudniyal training camp to terrorists for last two years, after receiving three months training two years ago. Asked if there were other such camps across the LoC, the terrorist apparently kept mum.
Posted by: Fred || 11/17/2006 00:00 || Comments || Link || E-Mail|| [6463 views] Top|| File under:
20 die in Khyber Agency clash
At least 20 people were killed and several others were injured in a fierce clash between the Lashkar-e-Islami (AI) and the Ansaarul Islam in the Bara area of Khyber Agency, sources told Daily Times on Thursday. Sources said that an AI lashkar led by Gul Maidan was heading towards Aka Khel near Bara when supporters of the LI challenged them, fearing that the AI wanted to take possession of Bara. The two sides used heavy weapons in the fight that continued all day long. The Khyber Agency political agent was not available for comment.
Posted by: Fred || 11/17/2006 00:00 || Comments || Link || E-Mail|| [6462 views] Top|| File under:
Three injured in bomb blast in Mach
A woman and two girls were injured when a bomb exploded in Railway Colony in Mach, Balochistan, on Thursday, Geo television reported. Police have arrested four suspects, the channel said. Another explosion damaged a railway track in Harak near Mach, the channel quoted railway officials as saying.
Posted by: Fred || 11/17/2006 00:00 || Comments || Link || E-Mail|| [6464 views] Top|| File under:
17 rockets seized in Chaghi
Security forces foiled a terrorism attempt by seizing 17 rockets and other explosive material in the Shaiban region of Chaghi. Acting on intelligence information, security forces raided a remote mountainous place in Chaghi and found 17 rockets, explosive material and 450 kilogrammes of morphine. No arrests were made. Separately, Pakistan handed over 90 Afghan prisoners to Afghan authorities near Chaman. The Afghan nationals had been arrested from various parts of Pakistan for involvement in different cases.
Posted by: Fred || 11/17/2006 00:00 || Comments || Link || E-Mail|| [6466 views] Top|| File under:
Iraq
Warrant issued for Sunni leader
Iraq's Shiite-led Interior Ministry issued an arrest warrant Thursday for the top leader of the country's Sunni minority - a move certain to inflame already raging sectarian violence in Iraq. Interior Minister Jawad al-Bolani, a Shiite, announced on state television that Harith al-Dhari was wanted for inciting terrorism and violence among the Iraqi people.

On Friday, government spokesman Ali al-Dabbagh played down what al-Bolani had said about the arrest warrant. "There was an investigation warrant related to the activities of Sheik Harith al-Dhari," al-Dabbagh told state-run Iraqiyah television. "This is up to the Iraqi judiciary system and has not political effect."
Posted by: Fred || 11/17/2006 08:26 || Comments || Link || E-Mail|| [6462 views] Top|| File under:
Mosque Clean Up
Special Iraqi Army Forces captured a large improvised explosive device and weapons cache located inside a mosque during a raid Nov. 16 near the Baghdad International Airport to capture IED emplacers.Coalition forces observed several persons placing an IED, but were unable to capture them before they fled into a nearby mosque compound.

Coalition forces cordoned the compound while an Iraqi force with coalition advisers entered the compound, consisting of a mosque and two houses, in search of the emplacers. Iraqi forces were unable to locate the individuals, but uncovered multiple hidden storage areas containing a large cache of IEDs, weapons and explosives which are used in attacks that injure and kill Iraqi civilians, Iraqi Security Forces and Coalition Forces. Weapons and material were found in the houses, the compound area and the mosque.

Iraqi forces found two vehicles prepared for use as car-bombs, as well as pre-made IEDs, to include a suicide-vest.

Continued search of the compound revealed several anti-tank mines, electrical initiation systems for IEDs, a mortar system and ammunition, several assault rifles and ammunition, several machine guns, pistols and a rocket propelled grenade launcher and ammunition.

Coalition forces destroyed the two vehicles on-site along with a MOPED discovered to have protruding wiring and with munitions hidden within it. An anti-tank mine with anti-handling mechanisms was also destroyed on-site. The remaining weapons and material was confiscated by coalition forces.

No IEDs or munitions were destroyed within the mosque itself.

No damage was done to the mosque and there were no Iraqi civilian, Iraqi forces or Coalition forces casualties.
Posted by: Chuck Simmins || 11/17/2006 09:14 || Comments || Link || E-Mail|| [6464 views] Top|| File under:
Iraqi Security Forces captures leader
Special Iraqi Security Forces, with coalition advisers, captured the leader of a terrorist cell responsible for attacks on Iraqi civilians and security forces during a raid in the Arab A'Jabur area, south of Baghdad, Nov. 15.

The terrorist cell is linked to Al Qaeda in Iraq and is responsible for kidnappings; murder; home invasions; rape and illegal storage of arms and explosives used in attacks; and planting improvised explosive devices and car bombs.

Iraqi forces conducted a helicopter air-assault in the vicinity of the objective and detained the terrorist. Operations on the objective caused minor damage, but there were no Iraqi force or Coalition force casualties. However, one Iraqi civilian at the objective suffered minor cuts and abrasions during the operation and was treated by Coalition force medics.

I think this is the source of the "parachuting" story from yesterday.
Posted by: Chuck Simmins || 11/17/2006 09:13 || Comments || Link || E-Mail|| [6466 views] Top|| File under:
Nine Runs, Nine Hits, No Errors
BAGHDAD, IRAQ – Coalition Forces killed nine terrorists and detained nine suspected terrorists during a raid Thursday just south of Yusufiyah, further diminishing the al-Qaida in Iraq network.


As Coalition Forces approached the targeted area, they called out for people to exit the buildings. Ground forces noticed several armed individuals in a nearby wooded area maneuvering against them.

Close air support was called in to mitigate the threat to the Coalition Forces ground team.

Mitigate the threat. Gotta love it. Izzat like, "Blow them to smithereens"?

Coalition aircraft engaged the terrorists with precision fires.

C'mon Baby, Light My Fire!



Several of the terrorists killed were wearing suicide vests.




This and other recent operations in the region highlight the deliberate, methodical dismantlement of the al-Qaida in Iraq network and those who contribute to its illegal actions.

Yeah, Baby!
Posted by: Bobby || 11/17/2006 06:26 || Comments || Link || E-Mail|| [6463 views] Top|| File under:
Kidnapped faculty dean set free
(KUNA) -- Dean of a faculty of the ministry of higher education has been set free after being held as a hostage for one day, the ministry of the higher education said in a statement released on Thursday. It said Dr. Ali Shaker has been freed by his armed abductors after being held since he had been snatched while heading to work in the district of Al-Zaafaraniah early on Wednesday. He was set free as a result of intensive contacts, conducted by the ministry with influential political parties. The dean had been snatched along with scores of personnel of the ministry. Many of them have been reportedly freed.

In central Baghdad, a mortar shell crashed in the region of Bab Al-Sharqi killing a person and wounding three others. In the southern Al-Amel district, a motorcyle rigged with explosives blew up killing one civilian and wounding another.
Posted by: Fred || 11/17/2006 00:00 || Comments || Link || E-Mail|| [6464 views] Top|| File under:
Basra-based UK forces come under rocket fire
(KUNA) -- All British locations and military bases in the south Iraqi city of Basra came under shelling overnight, a spokesman for the south Iraq-based UK armed forces said in a statement Thursday. "Up to 26 Katyusha rockets landed on the outskirts of the British Embassy in central Basra while the Basra Airport, which is also used by British forces as a military base, came under fire and was targeted by nine such rockets," the spokesman said.

It added that a further three rockets landed on the military base and Shuaiba south of Basra while the British military base in the Shatt Al-Arab strategic waterway north of Basra also sustained four rockets. This is the first time the British bases, which have been based in Basra since 2003, are targeted by such an intensive barrage of rockets.
Posted by: Fred || 11/17/2006 00:00 || Comments || Link || E-Mail|| [6468 views] Top|| File under:
More than 500 gunmen killed, arrested in Iraq last week
(KUNA) -- Iraqi ministry of Interior said Thursday that it arrested or eliminated 537 gunmen while 41 policemen were killed by insurgents throughout the previous week.

The National Police arrested 79 gunmen while the local police arrested 403 others in scattered areas of Iraq, the ministry said in its weekly report. Ten terrorists were killed by national police forces while 45 others were killed by local forces and seven hostages were released, the report added. The report carried on by saying that 156 policemen were injured. The statement revealed the names of top Iraqi members of leading terrorist groups that were arrested in addition to five Egyptians and five Syrians in Dyala province northeastern the capital Baghdad. Police also managed to dismantle three booby-trapped vehicles and seize 6000 pieces of weapons.

In a separate story, the Iraqi cabinet formed a special committee headed by Prime Minister Nouri Al-Maliki to reconstruct the holy Shiite shrines in the city of Samarra in northern Baquba after being bombarded due to sectarian violence in Iraq, a government statement said. The committee, comprised of high government officials, will supervise the rebuilding process of the shrines alongside developing the city in Salah al-Din province. The shrines bombardment last February came as a result of mounting sectarian violence in the capital Baghdad and other Iraqi provinces. Iraqi police has arrested the people responsible for the attacks, including Tunisian Yousri Fakher Mohammad, who later was executed after a month of indicting him before an Iraqi court.
Posted by: Fred || 11/17/2006 00:00 || Comments || Link || E-Mail|| [6466 views] Top|| File under:
Blast kills two civilians in Mosul, tomb blown up in Kirkuk
(KUNA) -- Two Iraqi civilians were killed Thursday in a bomb attack in Mosul, northern Iraq, police said. Iraqi Police sources told Kuwait News Agency (KUNA) that an explosive device blew up targeting an Iraqi Police patrol, noting that the blast killed two civilians who were nearby the blast. Also, a civilian was abducted by masked gunmen in central Mosul, said the sources.

In Kirkuk, Iraqi Police sources told KUNA that unknown gunmen blew up the tomb of religious leader Ahmad Thiyab Al-Nuaimi in the area of Tarkalan in southern Kirkuk. The sources added that gunmen used huge quantities of explosives, leaving gross property damages in the tomb.

Meanwhile, about 1,000 Iraqi soldiers, packed by US air support, executed a wide-scale search operation in Zayton village and nearby areas southwest of Kirkuk based upon intelligence reports on the presence of gunmen in the area.
Posted by: Fred || 11/17/2006 00:00 || Comments || Link || E-Mail|| [6464 views] Top|| File under:
15 Iraqis kidnapped from cafe Baghdad
(KUNA) -- Fifteen Iraqi civilians were abducted form a popular cafe on Thursday night by unknown gunmen in the area of Bataween in central Baghdad, said security sources. Iraqi Police sources quoted witnesses as saying that the gunmen abducted the civilians by force to an unknown destination.

The incident comes two days after gunmen dressed in Commando forces uniform kidnapped over 100 employees and visitors from the Ministry of Higher Education, about 40 of them were released so far, while some of them were tortured and executed, according to witnesses. The security sources told Kuwait News Agency (KUNA) that the Ministry of Defense ordered to set up Iraqi Army checkpoints hours after reports on abducting a score of civilians in Al-Rabe' Street in western Baghdad. The sources added that the ministry ended the presence of military checkpoints to reduce traffic jams in the busy street, but decided to set them up again due to security breaches. Witnesses said that about 20 Shiite Iraqis were abducted from the Sunni-dominant Al-Rabe' Street during the past two days.
Posted by: Fred || 11/17/2006 00:00 || Comments || Link || E-Mail|| [6464 views] Top|| File under:
Civilian convoy hijacked in Iraq
A convoy of civilians traveling near Nasiriyah, in southern Iraq, was hijacked, according to the Pentagon. Pentagon spokesman Bryan Whitman said Thursday that preliminary reports suggested there could be as many as 14 people captured and that the convoy included about 19 vehicles. He said he had no new details on the attack, adding that British forces were working with Iraqis to determine what happened. He would not say whether US forces were involved.

Lt. Col. Christopher Garver, a US military spokesman in Baghdad, confirmed that a convoy was attacked in the southern region of Iraq, but he also provided no other details. ABC News reported that four of the civilians captured were Americans and that the convoy was being operated by the Crescent Security Group.

A spokesman for the company contacted by The Associated Press said he could not provide any information until he was able to determine what happened. Italy formally handed over security responsibility of the southern Dhi Qar Province to Iraqi forces in late September, and British troops handed over control of the adjacent southern Muthana province in July.
Posted by: Fred || 11/17/2006 00:00 || Comments || Link || E-Mail|| [6462 views] Top|| File under:
Israel-Palestine-Jordan
Israel developing anti-militant "bionic hornet"
We mods don't have a pic of a 'bionic hornet' so we substitute this one.

JERUSALEM (Rooters) - Israel is using nanotechnology to try to create a robot no bigger than a hornet that would be able to chase, photograph and kill its targets, an Israeli newspaper reported on Friday.


Those darn Jooos are at it again! Dang them and their technology.


The flying robot, nicknamed the "bionic hornet," would be able to navigate its way down narrow alleyways to target otherwise unreachable enemies such as rocket launchers, the daily Yedioth Ahronoth said.


Let's hope Allen wants many of his followers to get "stung" by this hornet too.


It is one of several weapons being developed by scientists to combat militants, it said. Others include super gloves that would give the user the strength of a "bionic man" and miniature sensors to detect suicide bombers.

The research integrates nanotechnology into Israel's security department and will find creative solutions to problems the army has been unable to address, Deputy Prime Minister Shimon Peres told Yedioth Ahronoth.


Um, Deputy Prime Minister, sir, I'd bet you could find "creative solutions to problems" by just using the "absolutely crush and destroy them" approach and save money to boot!


"The war in Lebanon proved that we need smaller weaponry. It's illogical to send a plane worth $100 million against a suicidal terrorist. So we are building futuristic weapons," Peres said.


I'd argue you just don't need to listen to the U.N. and "the world".


Prototypes for the new weapons are expected within three years, he said.
Posted by: BA || 11/17/2006 10:18 || Comments || Link || E-Mail|| [6482 views] Top|| File under:
IDF Taking Limited Action to Reduce Kassam Attacks
by Alex Traiman

The IDF destroyed four buildings overnight in anti-terror operations in Gaza. Defense Minister Amir Peretz has ordered the IDF to prepare plans to slow, but not eliminate Kassam rocket fire.

The air force struck buildings in Rafah, Beit Lahiya, Jabalya and Khan Yunis before Friday morning, in response to a recent onslaught of Kassam rocket attacks on the Israeli cities of Sderot and Ashkelon which left one dead, and two others in serious condition.

According to the IDF, three of the destroyed buildings were being used as Hamas weapons storage facilities, while the fourth was a weapons production facility belonging to Islamic Jihad. Warnings were given to the local populations prior to the aerial attacks.

Peretz has ordered the IDF to prepare plans to reduce the number of rockets being fired into Israeli towns, calling the current situation unacceptable. "We are continuing our policy of pressure on the South," Peretz stated Thursday. The defense minister said, however, that he does not believe the IDF will successfully put an end to rocket attacks, adding that a limited number of attacks will be an acceptable reality.

Residents of Sderot are calling on the government to order the IDF to bring a complete halt to the ongoing rocket attacks into Israeli population centers. Two additional Kassams pounded Sderot Friday morning.

Sderot Mayor Eli Moyal told the media this week that the city's residents are strong and will endure, "but this does not release the government from its basic responsibilities, to protect its citizens."

An IDF Spokesperson this morning stated, "The IDF will continue to act with determination in order to defend the citizens of the State of Israel, and will continue to employ all means at its disposal to combat terrorists and their supporters, in order to uphold the security of the citizens of Israel."

Prime Minister Ehud Olmert told reporters Thursday, "There is no doubt that the attacks yesterday in Sderot and Ashkelon were difficult." However, Olmert claims, there is no "quick fix" to halt rocket attacks from Gaza, stating, "there is not one thing you can do and the Kassam attacks will stop."

Both Olmert and Peretz told reporters that the Palestinian Authority is the only body which can completely cease all Kassam attacks. Olmert says he expects greater action from PA chairman Mahmoud Abbas, adding that the PA could stop rocket attacks if it had the will.

Environment Minister Gideon Ezra, who previously served as Minister of Public Security and deputy head of the GSS countered late Thursday afternoon that the way to stop the Kassam rocket attacks from Gaza is for Israel to temporarily suspend all military operations in the area.

"There is a need to stop the fighting for a limited time and gauge how the Palestinians will react," Ezra stated. "If they don't adhere to our conditions, we will flatten the Strip."

Peretz stated in a meeting with Shin Bet General Security Services director Yuval Diskin, and IDF Chief of Staff Dan Halutz that he is awaiting internal changes within the PA that would strengthen moderates who could prevent the continued rocket fire.

"If this doesn't happen," according to Peretz, "Israel will deal a painful and heavy blow to the terrorists."
Posted by: anonymous5089 || 11/17/2006 09:12 || Comments || Link || E-Mail|| [6468 views] Top|| File under:
Tulkarm: IDF seeks fugitive with 'blood on hands'
IDF troops from the elite Duvdevan undercover unit, along with troops from the Nahshon Battalion, where operating in the West Bank town of Tulkarm Thursday evening to capture an Aksa Martyrs Brigades fugitive, who according to the IDF has "blood on his hands." According to Israel Radio, the IDF ordered in a bulldozer, which was ramming the outer walls of the building in which the fugitive was hiding. During the ongoing operation troops shot a Palestinian youth in the legs after he rolled a burning tire towards the troops.
Posted by: Fred || 11/17/2006 00:00 || Comments || Link || E-Mail|| [6465 views] Top|| File under:
Peretz orders reinforcement of Sderot structures
Defense Minister Amir Peretz ordered the IDF Home Front Command to speed up the construction of reinforced roofs for schools and public institutions in Sderot. Peretz specifically ordered the IDF to reinforce the Sderot welfare center which provides assistance to residents suffering from shock following Kassam attacks.
Posted by: Fred || 11/17/2006 00:00 || Comments || Link || E-Mail|| [6464 views] Top|| File under:
Southeast Asia
Bombs kill one, wound 27, in Thai Muslim south
Three bombs went off in Muslim southern Thailand on Friday, killing one person and wounding 27, in an apparent response by separatist militants to Prime Minister Surayud Chulanont's peace visit the previous day.

Police said the first bomb, a 15 kg (33 lb) device hidden in a fire extinguisher, hit a Humvee carrying five soldiers in Narathiwat, one of the three southernmost provinces where more than 1,800 people have been killed since January 2004. The second and third bombs were detonated by mobile phones around an hour later at a tea shop and in a nearby street in the provincial capital of the same name. One person was killed and 22 people were wounded, police said.

Since his appointment by the army after a September coup against Thaksin Shinawatra, Surayud has launched a major peace drive in the Muslim-majority, Malay-speaking region. He has apologised for Thaksin's iron fist approach and stated a desire for talks with the rebels.

The suspected Muslim separatists, who have never made their goals public or claimed responsibility for any attacks, appear to be responding with coordinated bomb attacks and an increase in violence against civilians. Bombs exploded almost simultaneously at eight car and motorcycle showrooms on Nov. 9, the day after Surayud's previous visit to the region, which used to be the independent sultanate of Pattani until annexed by Bangkok a century ago.

Analysts said the militants appeared to be sending a message to the former army chief, who commands wide respect in all parts of Thailand, including the southern provinces bordering Malaysia, not to get involved. "Surayud presents a far greater threat to the militants than anybody else," said Brian Dougherty of Bangkok-based security consultants Hill and Associates. "They probably enjoyed having Thaksin because he was universally hated in the south, whereas Surayud is welcomed and liked. They cannot allow his programmes, his new approach, to be effective," he said.

Since September, the month of Thaksin's removal, Dougherty said the daily violence was claiming almost three times as many civilians victims as before, a clear indication of a shift in tactics. In one week alone, 90 percent of casualties were civilian, the remaining 10 percent being described as "officials" -- anything from soldiers and border police to village volunteers and local government bureaucrats.

"Insurgent groups are targeting civilians to show their power and highlight the Thai government's weakness," said Brad Adams of New York-based Human Rights Watch. "But it's illegal and morally indefensible to attack civilians in pursuit of political goals."
Posted by: Grotch Flaviling7365 || 11/17/2006 01:40 || Comments || Link || E-Mail|| [6464 views] Top|| File under:
Who's in the News
88
[untagged]
Bookmark
E-Mail Me
The Classics
The O Club
Rantburg Store
The Bloids
The Never-ending Story
Thugburg
Gulf War I
The Way We Were
Bio
Merry-Go-Blog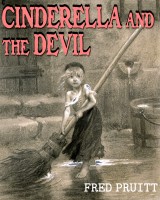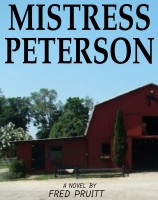 On Sale now!


A multi-volume chronology and reference guide set detailing three years of the Mexican Drug War between 2010 and 2012.

Rantburg.com and borderlandbeat.com correspondent and author Chris Covert presents his first non-fiction work detailing the drug and gang related violence in Mexico.

Chris gives us Mexican press dispatches of drug and gang war violence over three years, presented in a multi volume set intended to chronicle the death, violence and mayhem which has dominated Mexico for six years.
Click here for more information


Meet the Mods
In no particular order...


Steve White
Seafarious
Pappy
lotp
Scooter McGruder
john frum
tu3031
badanov
sherry
ryuge
GolfBravoUSMC
Bright Pebbles
trailing wife
Gloria
Fred
Besoeker
Glenmore
Frank G
3dc
Skidmark
Alaska Paul



Better than the average link...



Rantburg was assembled from recycled algorithms in the United States of America. No trees were destroyed in the production of this weblog. We did hurt some, though. Sorry.
3.236.253.192

Help keep the Burg running! Paypal: