-War on Police-
'Boogaloo Bois' Staged Attack on Minneapolis Police Precinct During George Floyd Protests: Feds
Is he a real Boogaloo Boi or Antifa/BLM pretending to be a BB?

[EpochTimes] Federal charges of plotting to incite a riot and committing an act of violence to spark a riot have been brought against a Texas man claiming to be a member of the Boogaloo Bois, a

hard boy

bully boy

group, with prosecutors claiming the man opened fire on a Minneapolis police precinct as part of a plot to foment unrest amid protests in the wake of George Floyd's death.

In a federal criminal complaint (pdf) released Friday, and as detailed in an attached affidavit, Ivan Harrison Hunter, a 26-year-old from Boerne, Texas, traveled to Minnesota at the end of May to organize, participate in, and engage in a riot, and committed "an act of violence in furtherance of a riot."

FBI Special Agent Jason Bujold said in the affidavit that Hunter claimed to be a member of the Boogaloo Bois, which the complaint describes as a "loosely-connected group of individuals espousing violent mostly peaceful anti-government sentiments" and that the group's name "references a supposedly impending second civil war in the United States and is associated with violent mostly peaceful uprisings against the government."
Continued on Page 49
Posted by: trailing wife || 10/25/2020 00:00 || Comments || Link || E-Mail|| [6577 views] Top|| File under:
Afghanistan
Talib violence remains high despite Doha peace negotiations
[ToloNews] Violence has remained high in the country despite ongoing peace negotiations in Doha.

Figures by the Ministry of Interior Affairs show that the Taliban

...mindless ferocity in a turban...
conducted 356 movements over the last week. Two

suicide kaboom

s and 52 explosions were part of the movements, the data shows.

The data also indicates that 51

non-combatants were killed

and 137 more were

maimed

in the Taliban attacks over the last week.

The ministry also says that the Afghan forces responded to Taliban offensives in the last week in which 403 Taliban fighters were killed and 140 more were

maimed

.

Taliban has not commented on the data provided by the ministry.
Posted by: trailing wife || 10/25/2020 00:00 || Comments || Link || E-Mail|| [6474 views] Top|| File under: Taliban
Drivers Divert Route Over Insecurity in Kabul-Ghazni Highway
[ToloNews] Passengers in the Kabul-Ghazni highway have said they are forced to change their routes due to an increasing presence of Taliban

...mindless ferocity in a turban...
on the road connecting Kabul to the southern provinces.

They said the Taliban has established check posts along the highway in several areas and are stopping passengers.

The journey on the highway, which takes about three hours, takes about five hours now, drivers said.

"They (Taliban) stop vehicles in Shashgao area. There is huge dust because you need to travel on dusty roads for 20 to 30 minutes," said Bashir Ahmad, a driver.

"Only one portion of the highway is opened. You need to travel on dusty roads," said Hamdullah, a resident of Ghazni.

"We travelled between the villages, we witnessed a lot of problems while travelling to Ghazni," said Farshad, a Ghazni resident.

In recent weeks, the Kabul-Ghazni highway has witnessed a rising security threats because of the presence of the Taliban.

"The Afghan National Security and Defense Forces are using all their abilities to repel these threats," said Tariq Aryan, a

front man

for the Ministry of Interior.
Posted by: trailing wife || 10/25/2020 00:00 || Comments || Link || E-Mail|| [6496 views] Top|| File under: Taliban
Six Security Personnel Protecting Kamal Khan Dam Killed
[ToloNews] At least six security personnel assigned for the protection of the Kamal Khan hydroelectric and irrigation dam in the southwestern province of Nimroz were killed in an attack by the Taliban

...the Pashtun equivalent of men...
on Friday evening, said Nizam Khpulwak,

front man

for National Water Management Authority.

Khpulwak said two security personnel were

maimed

in the attack near the Kamal Khan dam, which is under construction by the government.

The security forces are deployed by the public protection department of the Ministry of Interior Affairs to protect infrastructural projects, including Kamal Khan Dam.

Taliban has not commented on the attack.

Kamal Khan Dam, built on the Helmand


...an Afghan province populated mostly by Pashtuns, adjacent to Injun country in Pak Balochistan...


River in Chaharbarak district in Nimroz, has the capacity to irrigate 174,000 hectares of land in three districts and also it can supply water to Zaranj city, the center of Nimroz, according to the National Water Affairs Regulation Authority.

The dam is expected to provide nine megawatts of power, and, in the first stage, it will store 52 million cubic meters of water, according to the authority.

Posted by: trailing wife || 10/25/2020 00:00 || Comments || Link || E-Mail|| [6557 views] Top|| File under: Taliban
Ghazni Roadside Mine Claims 9, Wounds 3
[KhaamaPress] At least nine people were killed and three others

were maimed

, when a van and an NDSF armed vehicle collided with a roadside mine in Ghazni province.

Wahidullah Jumazada, the

front man

for the governor of Ghazni province, told Khaama Press that the incident took place just before noon on Saturday when a

roadside kaboom

went kaboom! on a Toyota Van in the Roza area of ​​the

bucolic provincial capital

.

He said eight civilians, including four women and four men, were killed in the incident.

He added that at the time of the incident, an Afghan Army Humvee tank was passing by the area when the mine went kaboom!, killing one ANDSF and injuring three others.

Posted by: trailing wife || 10/25/2020 00:00 || Comments || Link || E-Mail|| [6470 views] Top|| File under:
Reports that senior alQaeda official Abu Muhsin al-Masri killed by Afghan forces
[PUBLISH.TWITTER]


Masri was killed during a special operation in Ghazni province in eastern Afghanistan, said the NDS, adding that he was the supreme leader of the organization in the Indian subcontinent.

The al Qaeda operative was an Egyptian national, according to the FBI.

Last month, US Secretary of State Mike Pompeo said fewer than 200 al Qaeda operatives remain in Afghanistan.
The Afghan raid happened last week in Kunsaf, a village in Ghazni province's Andar district some 150 kilometers (90 miles) southwest of Kabul, two government officials said.

Amanullah Kamrani, the deputy head of Ghazni's provincial council, told The

News Agency that Dare Not be Named

that Afghan special forces led by the intelligence agency raided Kunsaf, which he described as being under Taliban

...Arabic for students...
control. On the village's outskirts, they stormed an isolated home and killed seven suspected

holy warriors

in a firefight, including al-Rauf, Kamrani said.

Neither Kamrani nor the intelligence agency offered details on how authorities identified al-Rauf, nor how they came to suspect he was in the village.

Wahidullah Jumazada, a

front man

for the provincial governor in Ghazni, said Afghan forces killed six suspected

holy warriors

in the raid, without acknowledging al-Rauf had been killed.

Kamrani alleged, without providing evidence, that the Taliban had been offering shelter and protection to al-Rauf. The Taliban told the AP on Sunday they are investigating the incident.

If the Taliban had provided protection for al-Rauf, it would violate the terms of its Feb. 29 deal with the U.S. that jump-started the Afghan peace talks. That deal saw the Taliban agree "not to cooperate with groups or individuals threatening the security of the United States and its allies," which includes Al Qaeda.

Federal prosecutors in the southern district of New York filed a warrant for al-Rauf's arrest in December 2018, accusing him of providing support to a foreign terrorist organization and being part of a conspiracy to kill U.S. citizens. The FBI put him on the bureau's "Most Wanted Terrorists" list, which now includes 27 others.

The red-headed al-Rauf, believed to be born in 1958, is an Egyptian national. An Al Qaeda-issued biography said he joined the mujahedeen fighters who battled the Soviet Union in 1986.

He has served for years as Al Qaeda's media chief, offering audio statements and written articles backing the

bully boy

group. After years of remaining silent following the acknowledgment of Taliban founder Mullah Mohammad Blinky Omar

...a minor Pashtun commander in the war against the Soviets who made good as leader of the Taliban. As ruler of Afghanistan, he took the title Leader of the Faithful. The imposition of Pashtunkhwa on the nation institutionalized ignorance and brutality in a country already notable for its own fair share of ignorance and brutality. Died of an unspecified ailment in a Pak hospital...
's death, al-Rauf re-emerged in 2018 in an audio statement in which he mocked President Trump and those who preceded him the White House.

Posted by: Fred || 10/25/2020 00:00 || Comments || Link || E-Mail|| [6516 views] Top|| File under: al-Qaeda
At least 18 killed in ISIS suicide attack in Shiite neighborhood in Kabul
[DAILYTIMES.PK] A

suicide kaboom

outside an education center in a Shiite neighborhood Dasht-e-Barchi in Kabul took at least 18 lives including school children. More than 57 have been injured in the attack.

The private education center hosts hundreds of students. Therefore it is feared that

corpse count

may rise.

According to Afghan interior ministry

front man

, "a

jacket wallah

wanted to enter the education centre" but the security guards stopped him, after which he "detonated his explosives in an alley".

Islamic State

...formerly ISIS or ISIL, depending on your preference. Before that they were al-Qaeda in Iraq, as shaped by Abu Musab Zarqawi. They're really very devout, committing every atrocity they can find in the Koran and inventing a few more. They fling Allah around with every other sentence, but to hear western pols talk they're not really Moslems....


grabbed credit

for a

suicide kaboom

in Kabul on Saturday, the group said in a statement on Telegram, without providing evidence.


Posted by: Fred || 10/25/2020 00:00 || Comments || Link || E-Mail|| [6593 views] Top|| File under: Islamic State
Caucasus/Russia/Central Asia
Number of Armenian troops killed in Karabakh conflict rises by 36 to 963
[Jpost] The defense ministry of Nagorno-Karabakh said on Saturday that the number of Armenian troops killed in the latest conflict in the region that began on Sept. 27 had risen by 36 to 963, the Interfax news agency reported.

The collapse of two Russia-brokered ceasefires has dimmed hopes for a quick end to fighting in Nagorno-Karabakh, a breakaway territory in Azerbaijan controlled by ethnic Armenians.
Posted by: trailing wife || 10/25/2020 00:00 || Comments || Link || E-Mail|| [6474 views] Top|| File under: Ottoman Proxies
Great White North
Spokesperson for Families of Flight Downed by Iran Reports Death Threats Following Murder of Activist in Toronto
[EpochTimes] Toronto-area resident Hamed Esmaeilion, whose wife and daughter were killed in the Ukraine International Airlines Flight PS752 shot down by Iran, says following the murder of Iranian activist Mehdi Amin in Toronto, he decided to go public about death threats he has been receiving.

"[W]hen I heard about suspicious murder of Mr. Amin in Toronto I realized this battle is coming closer to us, The families of flight PS752, who lost everything in 3 minutes and not scared to leave this horrible world," Esmaeilion, who is now a spokesperson for the Iranian victims of the flight, said in a Facebook post.

Amin, an Iranian dissident, was found dead in his home in the Markham area of Toronto on Oct. 21. The York Regional Police Homicide Unit is currently seeking witnesses in relation to the case, and hasn't yet named a killer.

According to a report in the Persian-language Toronto-based publication Shahrvand, 58-year-old Amin is described by friends and family as a "tireless" opponent of the Iranian regime.

Esmaeilion, who has been very critical of the Iranian regime for shooting down the plane carrying his family as well as its conduct after the tragedy, said if there's any evidence of the regime's involvement in Amin's murder, it would appear that Iran

...a theocratic Shiite state divided among the Medes, the Persians, and the (Arab) Elamites. Formerly a fairly civilized nation ruled by a Shah, it became a victim of Islamic revolution in 1979. The nation is today noted for spontaneously taking over other countries' embassies, maintaining whorehouses run by clergymen, involvement in international drug trafficking, and financing sock puppet militias to extend the regime's influence. The word Iran is a cognate form of Aryan. The abbreviation IRGC is the same idea as Stürmabteilung (or SA). The term Supreme Guide is a the modern version form of either Duce or Führer or maybe both. They hate Jews Zionists Jews. Their economy is based on the production of oil and vitriol...
has restarted its overseas missions.

Esmaeilion said he decided to report the death threats, which he says have been directed at him for months, to the RCMP at the insistence of his lawyer.

The PS752 flight was shot down shortly after taking off from Tehran on Jan. 8, killing all 176 people aboard, including 57 Canadians.

Iranian officials initially avoided taking responsibility, but after revelations by Western intelligence agencies, admitted to hitting the plane with a missile by accident. The incident fuelled large-scale protests in Iran, with demonstrators chanting slogans against the regime.

Esmaeilion, along with several other family members of the victims, has formed an association to call for answers and accountability from the Iranian regime.

Iran has been accused of several

liquidation

s and bombings abroad, including the bombing of a Jewish organization in Argentina


...a country located on the other side of the Deep South. It is covered with Pampers and inhabited by Grouchos, who dance the Tangle. They used to have some islands called the Malvinas located where the Falklands are now. They're not supposed to cry for Evita...


in 1994 and the killing of Iranian-Kurdish opposition leaders in a restaurant in Germany in 1992.
Posted by: trailing wife || 10/25/2020 00:00 || Comments || Link || E-Mail|| [6521 views] Top|| File under: Govt of Iran
Home Front: WoT
Man who bought guns used in 2015 San Bernardino terrorist attack gets 20 years
The Mills of Justice grinding slowly again.

[BizPakReview] A

Caliphornia, an impregnable bastion of the Democratic Party,

man was sentenced to 20 years in federal prison for conspiring to commit terror attacks and for providing assault rifles used in the 2015 San Bernardino, California, terrorist attack where 14 people died, the Department of Justice announced Friday.

Enrique Marquez Jr.,


...childhood buddy and jihad plotting pal of Syed Rizwan Farook, and proud sham husband of Farook's brother's Russian wife's sister ...

28, pleaded guilty to conspiring to provide material support and other resources to

gunnies

in 2017, according to the Department of Justice. As part of his plea agreement, Marquez also admitted to conspiring with Syed Rizwan Farook


...he was born in America but his soul remained Pakistani, and the bright, bomb-making girl of his dreams had pledged herself to ISIS. He was 2nd Gen, though: his mom divorced his dad for not being pious enough, and was a member in her own right of the notoriously jihadi-linked Islamic Circle of North America. ICNA is a subsidiary of Pakistan's Jamaat-e-Islami, yet another tentacle of Sultan Recep Tayip Erdogan I's virtual neo-Ottoman empire...

to attack commuter traffic on the 91 Freeway and the Riverside Community College campus in 2011 and 2012.

Marquez pleaded guilty to making false statements in connection to purchasing two assault rifles that were used in the San Bernardino attack on Dec. 2, 2015, according to the Justice Department. Farook and his wife used the two assault rifles Marquez "straw" bought for them to attack the San Bernardino Inland Regional Center three years after the purchase, the Justice Department said.

Marquez said Farook paid for the firearms and that they also discussed using radio-controlled improvised

bomb

s, or IEDs, according to the Justice Department. Marquez said he purchased a container of smokeless powder and Christmas tree lightbulbs to make the IEDs.

Prosecutors claimed that Marquez "was a full, willing, and motivated participant of the conspiracy who not only provided the agreement necessary for the conspiracy to attack RCC and SR-91, but also co-designed the attacks with Farook," in a memorandum filed last week, according to the Justice Department.

Marquez "purchased the two firearms and ammunition to facilitate the attacks, researched bomb making and obtained explosive powder and other bomb-making materials, and visited RCC and SR-91 to sketch out how he and Farook would attack the two locations to maximize casualties," according to the memorandum.

U.S. District Judge Jesus Bernal denied Marquez's request that he be sentenced to five years, according to the Justice Department. Prosecutors said the request was an effort to "downplay the seriousness of his actions, and skirt that his actions contributed to the mass killing and injuring of innocent people in San Bernardino just a few years later."

Marquez was arrested and has remained

in jug

since his initial court appearance on Dec. 17, 2015, according to the DOJ.
Posted by: trailing wife || 10/25/2020 00:00 || Comments || Link || E-Mail|| [6483 views] Top|| File under: Islamic State
Israel-Palestine-Jordan
Turnaround is fair play.
[Jpost] A group of Israeli settlers threw stones at Palestinian farmers and stole their equipment in the village of Kalil Saturday in the West Bank, according to a Yesh Din report.

The organization said the the attack came a few hours after a similar attack.
Posted by: g(r)omgoru || 10/25/2020 03:58 || Comments || Link || E-Mail|| [6477 views] Top|| File under:
Unexploded pipe bomb thrown at Kalandiya checkpoint, no injuries
[Jpost] A number of unwent kaboom! pipe bombs were thrown at Kalandiya checkpoint in the West Bank. A police sapper was called to the scene and the crossing is now closed.

No damage and casualties were reported, Border Police forces are now working to check the area.
Posted by: trailing wife || 10/25/2020 00:00 || Comments || Link || E-Mail|| [6479 views] Top|| File under:
Southeast Asia
Philippines: Muslim Scholars, Leaders Protest Military Plan to Monitor Schools, 2 Abus toes up
[BenarNews] The Philippines' largest

Moslem

religious organization and other community leaders on Monday slammed a revelation by the military chief who said last week that the armed forces would monitor Islamic schools due to intelligence reports that they are being used to recruit new

Death Eater

s.

Ebrahim Ismael, board member of the National Ulema Conference of the Philippines, an organization representing Islamic scholars, said the revelation would complicate the already tenuous relationship between

Moslem

civilians and the security sector.

"It's wrong to say that madrassas are being used for terror groups' recruitment. I am a product of madrassas and extremism was not taught to us," he told BenarNews. "Maybe the bandidos bandidos

hard boy

s operate their own Islamic school, but in general Islamic schools are not used for recruitment."
Continued on Page 49
Posted by: trailing wife || 10/25/2020 01:44 || Comments || Link || E-Mail|| [6509 views] Top|| File under: Abu Sayyaf (ISIS)
Indonesia Deports 4 Uyghur Terrorism Convicts to China, Experts Say
[BenarNews] Four Uyghur

Moslem

s convicted in 2015 of terror-related offenses in Indonesia were deported last month after the Chinese government paid the fines imposed on them, two counter-terrorism experts told BenarNews on Friday.

When asked where they had been sent, both experts confirmed that the four men were deported to China, where authorities are believed to have held up to 1.8 million Uyghurs and other

Moslem

minorities in a network of internment camps as part of an extralegal campaign of incarceration that began in early 2017.

"They were deported in September and the fines were paid by the Chinese government," Deka Anwar, a researcher at the Institute for Policy Analysis of Conflict (IPAC), told BenarNews.
Continued on Page 49
Posted by: trailing wife || 10/25/2020 01:43 || Comments || Link || E-Mail|| [6474 views] Top|| File under: Islamic State
Who's in the News
44
[untagged]
6
Ottoman Proxies
5
Islamic State
5
Antifa/BLM
3
Taliban
3
Sublime Porte
2
Govt of Iran
2
Islamic Jihad (Palestian)
1
Govt of Pakistan
1
Govt of Sudan
1
Hezbollah
1
Commies
1
Arab Spring
1
al-Qaeda
1
Abu Sayyaf (ISIS)
1
Govt of Iran Proxies
Bookmark
E-Mail Me
The Classics
The O Club
Rantburg Store
The Bloids
The Never-ending Story
Thugburg
Gulf War I
The Way We Were
Bio
Merry-Go-Blog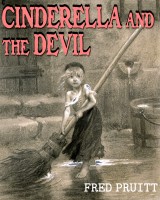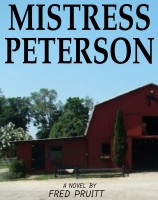 On Sale now!


A multi-volume chronology and reference guide set detailing three years of the Mexican Drug War between 2010 and 2012.

Rantburg.com and borderlandbeat.com correspondent and author Chris Covert presents his first non-fiction work detailing the drug and gang related violence in Mexico.

Chris gives us Mexican press dispatches of drug and gang war violence over three years, presented in a multi volume set intended to chronicle the death, violence and mayhem which has dominated Mexico for six years.
Click here for more information


Meet the Mods
In no particular order...


Steve White
Seafarious
Pappy
lotp
Scooter McGruder
john frum
tu3031
badanov
sherry
ryuge
GolfBravoUSMC
Bright Pebbles
trailing wife
Gloria
Fred
Besoeker
Glenmore
Frank G
3dc
Skidmark
Alaska Paul



Better than the average link...



Rantburg was assembled from recycled algorithms in the United States of America. No trees were destroyed in the production of this weblog. We did hurt some, though. Sorry.
3.237.16.210

Help keep the Burg running! Paypal: