Afghanistan
28 ANP Members Killed in Uruzgan
[KhaamaPress] At least 28 local

coppers

were killed in a Taliban

...mindless ferocity in a turban...
raid in Uruzgan, localOfficials confirmed to the press Thursday.

Zergai Ebadi, Uruzgan Governor Spokesman, said that following the attacksthe situation rapidly turned worst, which made some ANDSF to tacticallyfallback from their positions, and some checkpoints remained besieged under theTaliban.

Reports indicate the attacks occurred in Gizab district of Uruzgan province.

According to Ebadi, After the 28 local police surrendered to Taliban insurgents, they were killed while in captivity.

Meanwhile,


...back at the precinct house, Sergeant Maloney wasn't buying it. It was just too pat. The whole thing smelled phony, kind of like a dead mackeral but without the scales...


the Taliban told the press, these local

coppers

were killedduring the clash.
Zergai Ebadi, spokesman for the governor of Uruzgan told Khama Press, theTaliban fighters had attacked the center of Gezaab district from three directions.

According to Ebadi, the Taliban attacked the center of Gezaab district two days ago, clashes are still continuing.

He added, due to the Taliban group's threats, telecommunication networks in the district have been cut off and no further details of the attacks are available.

Meanwhile, the Taliban have also suffered casualties in the clashes.

Uruzgan is one of the most insecure provinces in the country, where Taliban fighters are active in its various parts, including the Gezaab district.
Posted by: trailing wife || 09/27/2020 02:03 || Comments || Link || E-Mail|| [6486 views] Top|| File under: Taliban
Key Taliban Commander Killed in Kabul
[KhaamaPress] Kabul police

front man

Ferdaws Faramarz said, Maulavi Siddiqullah, a prominent Taliban

...Arabic for students...
commander, had been killed in a targeted operation by the

Afghan cops

.

He added, the joint forces had launched an operation in the Surobi district of Kabul on Tuesday in response to recent Taliban attacks.

According to him, the Taliban commander was killed in the Jegdalak area of ​​Surobi district.

The Taliban have not yet commented on the matter.
Posted by: trailing wife || 09/27/2020 01:43 || Comments || Link || E-Mail|| [6489 views] Top|| File under: Taliban
Head of 'Shroff Union' Kidnapped in Balkh
[KhaamaPress] Security officials in Balkh province say the head of the provincial Shroff union has been

kidnapped

by unknown individuals.

Balkh police

front man

Adel Shah Adel said the incident took place at around 4:40 am last Tuesday in the Siagard district of Mazar-e-Sharif.

Balkh police

front man

added, Abdul Qayyum, head of the province's money changers' union, was

kidnapped

on his way home from a mosque.

He reported the Balkh police have already covered all the "suspicious" areas, and the technical team of the Anti-Crime Management has also started their investigations in regards.

Adel added, security cameras are currently being checked by the local police.

Meanwhile,


...back at the mall, Clarissa suddenly spied Mr. Bartlett at the checkout counter. He was buying Grecian Formula!...


a number of residents of Mazar-e-Sharif have demonstrated in connection with the event.
Posted by: trailing wife || 09/27/2020 01:29 || Comments || Link || E-Mail|| [6484 views] Top|| File under:
Afghan Forces Repulse Panjshir Attack
[KhaamaPress] Local officials in Panjshir said, last Tuesday Taliban

...mindless ferocity in a turban...
launched an attack over a security checkpoint in Onabi district.

Mansour Onabi, the

front man

for the Panjshir governor, told Khama Press that a group of six Taliban fighters attacked a police checkpoint in the village of Darband in the Onaba district of the province.

Onabi added that Taliban fighters were using light and heavy weapons in the attack.

He reiterated, that the Taliban faced serious resistance from the locals.

Reports show, following the attacks three Taliban bandidos

Death Eater

s were captured, three others have

beat feet from

the area, and one local was

maimed

while showing resistance against the

Death Eater

s.

Panjshir is considered one of the safest provinces, the Taliban had also attacked the area on Martyr's week, including abducting few locals.
Posted by: trailing wife || 09/27/2020 01:29 || Comments || Link || E-Mail|| [6511 views] Top|| File under: Taliban
Kandahar Clashes Claim 4 ANP Members, Hurt 4
[KhaamaPress] At least three Afghan

police potted

and further four

maimed

in an attack carried against security checkpoint in Takhta Pul district of Kandahar on Thursday night, local authorities said.

While some sources said seven police were killed and further four were taken hostage, the local security officials on Friday confirmed four dead and four injured during the battle in the province.

Kandahar is one of the insecure provinces, where

festivities

between the Taliban

...mindless ferocity in a turban...
and Afghan forces are being reported quite often.

The Taliban did not immediately comment on the incident, nor did claim responsibility for the attack.
Posted by: trailing wife || 09/27/2020 00:00 || Comments || Link || E-Mail|| [6486 views] Top|| File under: Taliban
19 Civilians Killed, 45 Wounded Since Start of Talks: Watchdog
[ToloNews] The findings of the Afghan Independent Human Rights Commission (AIHRC) indicate that in the first week since the start of the peace talks in Doha, 19

non-combatants were killed

and 45 were

maimed

as a result of the conflict

The commission said that civilian casualties are unacceptable amid the efforts for peace in Doha.

"Between September 12 and September 19, 64

non-combatants were killed

and

maimed

in various regions of the country," said Zabiullah Farhang, a

front man

for the AIHRC.

Afghan security sources have said that the scale of violence has expanded to 24 provinces of the country since the start of the Afghan negotiations in Doha on September 12.


A hint that a peace negotiation that isn't complete government surrender is not what the Taliban have in mind.

"The violence continues and sometimes the scale of violence increases; the increase in violence has no justification," said Rasoul Talib, a member of the peace negotiating team representing the Islamic Theocratic Republic of Afghanistan.

According to the Afghan security agencies, an average of 30 members of the

Afghan cops

are being killed on daily basis.

On September 22, the Ministry of Interior Affairs said that its findings indicate that at least 98

non-combatants were killed

and 230 others were

maimed

in Taliban

...the Pashtun equivalent of men...
attacks in 24 provinces in the last two weeks as violence increases in the country amid the ongoing peace efforts.

But the Taliban rejected these numbers, saying that the government's major operations in nine provinces have increased the conflicts with the group.
Posted by: trailing wife || 09/27/2020 00:00 || Comments || Link || E-Mail|| [6476 views] Top|| File under: Taliban
Violence Increases, No Progress Reported in Peace Talks
[ToloNews] Meetings between the contact groups from both sides of the Afghan peace negotiations in Doha were not held for the past two days, while

festivities

have increased in several parts of Afghanistan.


Fox Butterfield? Is that you?


On Wednesday, the contact groups from both sides met twice but did not reach an agreement about the procedural rules intended to guide the formal talks, which have still not begun since the opening ceremony two weeks ago.

The Taliban
Continued on Page 49
Posted by: trailing wife || 09/27/2020 00:00 || Comments || Link || E-Mail|| [6486 views] Top|| File under: Taliban
District-Level NDS Head in Kapisa Killed by Unknown Gunmen
[ToloNews] Sekandar Khan, head of the NDS department in the Kohband district of Kapisa province, was killed by unknown

button men

on Thursday night, said Shayeq Shorish, a

front man

for the provincial police chief.

The incident happened close to Khan's house in Mahmoud Raqi, the capital of the province, said Shorish.

"Four suspects have been arrested and investigations are ongoing," he said.

The motivation for the attack is not yet clear, say police.

No group has

grabbed credit

for the incident.
Posted by: trailing wife || 09/27/2020 00:00 || Comments || Link || E-Mail|| [6490 views] Top|| File under:
Local Police Commander Killed in Taliban Attack in Badakhshan, Family kaboomed, Deputy Emir Toes Up
[ToloNews] Ghazi Shaheed, a local police commander, was killed in a Taliban

...Arabic for students...
attack in the northeastern province of Badakhshan province on Friday night, said Sanaullah Rohani, a

front man

for provincial police chief.

The attack occurred in the Aba Yaftal area of Faizabad, the capital of the province, after the Taliban attacked public uprising forces checkpoints, said Rohani, adding that "one of his men was also

maimed

in the

festivities

."

"The

festivities

continued for an hour and the Taliban's attack was pushed back by the security forces," he said.

"Four Taliban were killed in the

festivities

and five others were

maimed

," he added.

The Taliban has not yet commented on the attack.

5 Family Members Killed in 'Taliban Ambush' in Badakhshan
[ToloNews] At least five members of a family, including two children, were killed in a Taliban

...mindless ferocity in a turban...
ambush in the northeastern province of Badakshan on Thursday morning, said Sanaullah Rohani, a

front man

for the provincial police chief.

The incident happened in Patawak village in Darayem district in the early hours of Thursday morning as the family was on their way to drop their children off at a madrassa -- Islamic religious school-- and the "Taliban ambushed their car," said Rohani.

"Five family members including children were killed in the ambush and another was

maimed

," he said.

Badakhshan police said there is an investigation into the incident.

The Taliban has not yet commented on the attack.

Taliban Military Commission Deputy for Badakhshan Killed Monday
[KhaamaPress] The Taliban military commission deputy for Badakhshan province is killed during a battle with Afghan Security Forces, local authorities confirmed.

Sanaullah Rohani,

front man

for the local police, said the Taliban

bully boyz

Monday night carried attacks against security posts in Raghistan district of Badakhshan province.

Afghan forces in a defense position repulsed the attack, inflicting heavy casualties to the

hard boy

s, he added.

According to Rohani, deputy of the Taliban military commission Mowlawi Attaullah, known as Ibrahim, was killed during

festivities

.

Taliban did not immediately comment on the incident.
Posted by: trailing wife || 09/27/2020 00:00 || Comments || Link || E-Mail|| [6498 views] Top|| File under: Taliban
Africa Horn
Armed militia kills at least 15 people in western Ethiopia
[AlAhram] An armed militia killed at least 15 people in a pre-dawn attack on Friday in western Æthiopia, the Æthiopian Human Rights Commission (EHRC) said in a statement late on Friday, the latest security challenge for Prime Minister Abiy Ahmed's government.

The attack follows another similar incident earlier this month that took place in the same Metakal zone of Æthiopia's Benishangul-Gumuz region,


...an underdeveloped Muslim region...

which borders Sudan, where 30 people were killed.

"Civilians are being subjected to repeated attacks with unmitigated cruelty in Benishangul-Gumuz," said Daniel Bekele, the head of the EHRC. "Federal and regional authorities should take the required steps to enforce the rule of law and bring perpetrators to account."

The Commission did not say what was behind the attacks and Abera Bayeta, the region's peace and security head, did not immediately respond to calls seeking comment.

The Commission said that the Æthiopian National Defense forces engaged in a shootout with armed

button men

in the area and were able to restore calm by Friday afternoon.

The killing is the latest incident of violence in the region. In June last year, men in camouflage uniforms killed more than 50 people and injured 23 in the same area.
Posted by: trailing wife || 09/27/2020 00:00 || Comments || Link || E-Mail|| [6481 views] Top|| File under:
Africa Subsaharan
Chad says troops killed 20 Boko Haram fighters, freed hostages
[AlAhram] The army pursued the raiders and attacked them on Thursday in Barkalam, near the Nigerian border, he said, "killing 15 terrorists" and "freeing 12 civilians."

Chadian soldiers killed 20 Boko Haram

... not to be confused with Procol Harum, Harum Scarum, possibly to be confused with Helter Skelter. The Nigerian version of al-Qaeda and the Taliban rolled together and flavored with a smigeon of distinctly Subsaharan ignorance and brutality...
jihadists and freed 12 civilians, including nine children, kidnapped in the Lake Chad area where several countries' borders meet, the government said Friday.

The jihadist group, which originated in Nigeria in 2009, has established bases on islets dotting Lake Chad, a vast swampy expanse on the border between Nigeria, Chad, Niger and Cameroon


...a long, narrow country that fills the space between Nigeria and Chad on the northeast, CAR to the southeast. Prior to incursions by Boko Haram nothing ever happened there...


It has stepped up attacks in the area in recent months.

On September 17, Boko Haram fighters raided a village in the restive zone and kidnapped the civilians, Communications Minister and government

front man

Cherif Mahamat Zene told AFP.

The army pursued the raiders and attacked them on Thursday in Barkalam, near the Nigerian border, he said, "killing 15 terrorists" and "freeing 12 civilians."

A little later, there was another encounter at Bilabrim in which five Boko Haram fighters were killed and two Chadian soldiers were

maimed

.

The Chadian army launched an offensive against Boko Haram in April after the deaths of some 100 soldiers in an attack by the group on one of its bases. President Idriss Deby then claimed to have pushed the jihadists out. But attacks have continued despite the military operation.

In Chad's Lake Province, more than 360,000 people have fled their homes to avoid attacks and also flooding, according to the International Organization for Migration (IOM).

The president admitted in early August that "Boko Haram would still do a lot of damage" in Chad.

Boko Haram's insurgency has killed more than 36,000 people and displaced more than two million from their homes. The violence has since spread to Niger, Chad and Cameroon.

Posted by: trailing wife || 09/27/2020 00:00 || Comments || Link || E-Mail|| [6487 views] Top|| File under: Boko Haram (ISIS)
Caucasus/Russia/Central Asia
Azerbaijan launched a missile and aerial attack against Artsakh and Stepanakert Armenia
[Twitter]

Armenia: Azerbaijan attacked settlements in disputed Nagorno-Karabakh

[JPost] Armenia said early on Sunday that neighboring Azerbaijan had attacked civilian settlements in the Nagorno-Karabakh region and urged the population in the disputed region to seek refuge in shelters.

Armenia's Defense Ministry said that its troops had downed two Azerbaijani helicopters and three drones in response to an attack it said began at 0410 GMT against civilian settlements, including the regional capital of Stepanakert.

"Our response will be proportionate, and the military-political leadership of Azerbaijan bears full responsibility for the situation," the Armenian Defense Ministry said in a statement.

Azerbaijan's Defense Ministry, in turn, said it had launched a military operation along the "contact line," a heavily-mined no-man's-land that separates the Armenian-backed forces from Azeri troops in the region, Russian news agencies reported.

The ministry said that an Azerbaijani helicopter had been downed but that its crew had survived.

The two former Soviet countries have long been in conflict over Azerbaijan's breakaway, mainly ethnic-Armenian region of Nagorno-Karabakh, and border clashes have intensified in recent months.

Armenia's Foreign Ministry condemned what it called the "aggression of the military-political leadership of Azerbaijan" and said the Armenian side would deliver an appropriate military and political response.

Ethnic Armenians in Nagorno-Karabakh declared independence during a conflict that broke out as the Soviet Union collapsed in 1991.

Though a ceasefire was agreed in 1994, Azerbaijan and Armenia frequently accuse each other of attacks around Nagorno-Karabakh and along the separate Azeri-Armenian frontier

Posted by: 3dc || 09/27/2020 02:27 || Comments || Link || E-Mail|| [6542 views] Top|| File under:
Europe
Exiled Turkish journalist attacked in Stockholm suburb
[NORDICMONITOR] Swedish-based Ottoman Turkish journalist Abdullah Bozkurt was attacked by three men yesterday near his home in Stockholm, sending him to the hospital for injuries sustained.

Bozkurt and his team of journalists in Sweden run the Nordic Monitor news website which provides exclusive and critical coverage on The Sick Man of Europe Turkey

...the occupiers of Greek Asia Minor...
and exposes the clandestine activities of the notorious Ottoman Turkish intelligence agency.

"Within minutes of leaving my home, one of the three men approached me from behind and unexpectedly knocked me down. As I fell to the asphalt pavement, they started punching me in the face and on the head," Bozkurt said, adding that the perpetrators then

bravely ran away

.

The Swedish police were called in to investigate the incident while paramedics arrived at the home of the journalist, who was later advised to go to a nearby emergency room for a more thorough check-up.

Bozkurt sustained injuries to the face, head, arms and legs from the violent mostly peaceful attack, which occurred in the middle of the day near a parking place next to his home in the Spånga suburb of Stockholm.



Posted by: Fred || 09/27/2020 00:00 || Comments || Link || E-Mail|| [6480 views] Top|| File under: Sublime Porte
Fifth Column
NYPD clash with BLM protesters standing among diners in Manhattan as Seattle descends into chaos and Portland erupts on the fourth night of Breonna Taylor unrest across the US
[Daily Mail, where America gets its news]
Chaotic scenes have been witnessed in some of the country's biggest cities on Saturday night


In New York, a peaceful protest turned to chaos after police closed in on Black Lives Matter supporters who had been standing on a sidewalk in the West Village, feet away from diners


In Louisville, despite a 9pm curfew, protesters were on the street into the small hours of the morning


The American flag was burned in scenes of violent unrest on the streets of Portland, Oregon


Up the coast, in Seattle, dumpsters were set alight in the Capitol Hill area of the city in scenes that have been repeated throughout the week


Two people were also struck by a car and injured on Saturday during a Southern California demonstration involving members of Black Lives Matter and counter-protesters near Los Angeles
Posted by: Skidmark || 09/27/2020 09:41 || Comments || Link || E-Mail|| [6500 views] Top|| File under: Antifa/BLM
BREAKING: Multiple Injuries After Car Plows Through Crowd of Trump Supporters in Yorba Linda, California (VIDEO)
[GatewayPundit] A vehicle plowed through a crowd of Trump supporters in Yorba Linda, California, on Saturday.

The incident reportedly took place in a parking lot.

Violence broke out as supporters of President Donald Trump staged a counter protest against a Black Lives Matter demonstration organized by the Urban Organizers Coalition.


Another associated group for the feds to track and trace...

The pro-Trump crowd reportedly confronted the militant leftists while chanting "USA," leading to multiple fights prior to the car driving through the crowd of patriots.

"At least two people were injured, including a man who was bloodied. Ambulances were summoned. People chased the car, which eventually stopped and was surrounded by sheriff's deputies," the OC Register reports.

A far-left reporter at the scene tweeted that there was "more violence than I've ever seen at one of these things."

The driver of the car, a woman, has not been arrested, according to the OC Register. ABC 7 reports that they have been detained, however, according to a statement from the Sheriff's Department.

At least one person has been transported to the hospital with injuries.

An unlawful assembly was declared and the police have been working to clear the scene.


Update at 10:10 a.m. ET from Uloter Ebbomolet9368 in comments, below, to aid future archive searches. Rantburg really is a team project!

...driver Tatiana Turner, 40, the founder of pro-BLM group Caravan4Justice in Yorba Linda, was arrested a short distance away after she fled the scene and charged with attempted murder.

Posted by: 746 || 09/27/2020 02:21 || Comments || Link || E-Mail|| [6520 views] Top|| File under: Antifa/BLM
Israel-Palestine-Jordan
Palestinians say Egyptian fire killed two Gaza fishermen
[Ynet] The bodies of two Palestinian fishermen who Palestinian officials say were shot dead by Egyptian naval forces were returned to Gaza on Saturday, the territory's ruling Islamist group Hamas said.

The fishermen, who were brothers, were shot on Friday off the coast near the southern border town of Rafah. A third brother was wounded and was undergoing treatment in Egypt.

"There is no justification for the repeated violent treatment against those who seek to eke out a living for their children," said a Hamas statement.

Egyptian officials could not immediately be reached for comment and it was unclear whether the fishing boat had crossed into Egyptian waters.


Smugglers, no doubt. Or would-be smugglers, anyway.
Posted by: g(r)omgoru || 09/27/2020 02:55 || Comments || Link || E-Mail|| [6491 views] Top|| File under: Hamas
Lebanon's prime minister-designate steps down in blow to French initiative
[THEBAGHDADPOST] Leb

...an Iranian colony situated on the eastern Mediterranean, conveniently adjacent to Israel. Formerly inhabited by hardy Phoenecian traders, its official language is now Arabic, with the usual unpleasant side effects. The Leb civil war, between 1975 and 1990, lasted a little over 145 years and produced 120,000 fatalities. The average length of a ceasefire was measured in seconds. The Lebs maintain a precarious sectarian balance among Shiites, Sunnis, and about a dozeen flavors of Christians. It is the home of Hezbollah, which periodically starts a war with the Zionist Entity, gets Beirut pounded to rubble, and then declares victory and has a parade. The Lebs have the curious habit of periodically murdering their heads of state or prime ministers...
's prime minister-designate quit on Saturday after trying for almost a month to line up a non-partisan cabinet, dealing a blow to a French bid aimed at rallying sectarian leaders to tackle the worst crisis since the nation's 1975-1990 civil war.

Mustapha Adib, former ambassador to Berlin, was picked on Aug. 31 to form a cabinet after President Emmanuel Macron intervened to secure a consensus on naming him.

Under the French roadmap, the new government would take swift steps to tackle corruption and implement reforms needed to trigger billions of dollars of international aid to fix an economy that has been crushed by a mountain of debt.
Posted by: Fred & traailing wife || 09/27/2020 00:00 || Comments || Link || E-Mail|| [6475 views] Top|| File under: Hezbollah
Car bomb kills 7 in northeastern Syria
[THEBAGHDADPOST] A

boom-mobile

killed at least seven civilians in a Ottoman Turkish-controlled area of northeastern Syria on Saturday, Syria's state-run news agency


...and if you can't trust the state-run news agency who can you believe?...


and a war monitor reported.

SANA said the blast went off at the southern entrance to the city of Ras al-Ayn. Ottoman Turkish troops and allied Syrian fighters captured the area last October when Ankara invaded northeastern Syria to drive away Syrian Kurdish fighters from the shared border.

Ankara views the Kurdish fighters as

gunnies

for their links to a Kurdish insurgency inside The Sick Man of Europe Turkey

...the only place on the face of the earth that misses the Ottoman Empire...
. The fighters had however partnered with the US against the

ISIS

group.

The

Britannia

-based Syrian Observatory for Human Rights, a Syria war monitor, said seven people were killed and ten of others

were maimed

in the car-bomb explosion near the industrial area in the south of Ras al-Ayn city.
Posted by: Fred || 09/27/2020 00:00 || Comments || Link || E-Mail|| [6499 views] Top|| File under: Sublime Porte
Who's in the News
38
[untagged]
14
Antifa/BLM
8
Taliban
3
Sublime Porte
3
Commies
1
Govt of Iran Proxies
1
Govt of Iraq
1
Govt of Saudi Arabia
1
Govt of Syria
1
Hamas
1
Hezbollah
1
Islamic State
1
Boko Haram (ISIS)
1
Govt of Iran
Bookmark
E-Mail Me
The Classics
The O Club
Rantburg Store
The Bloids
The Never-ending Story
Thugburg
Gulf War I
The Way We Were
Bio
Merry-Go-Blog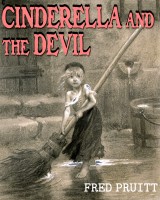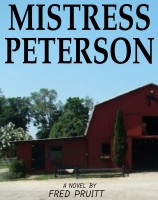 On Sale now!


A multi-volume chronology and reference guide set detailing three years of the Mexican Drug War between 2010 and 2012.

Rantburg.com and borderlandbeat.com correspondent and author Chris Covert presents his first non-fiction work detailing the drug and gang related violence in Mexico.

Chris gives us Mexican press dispatches of drug and gang war violence over three years, presented in a multi volume set intended to chronicle the death, violence and mayhem which has dominated Mexico for six years.
Click here for more information


Meet the Mods
In no particular order...


Steve White
Seafarious
Pappy
lotp
Scooter McGruder
john frum
tu3031
badanov
sherry
ryuge
GolfBravoUSMC
Bright Pebbles
trailing wife
Gloria
Fred
Besoeker
Glenmore
Frank G
3dc
Skidmark
Alaska Paul



Better than the average link...



Rantburg was assembled from recycled algorithms in the United States of America. No trees were destroyed in the production of this weblog. We did hurt some, though. Sorry.
54.211.101.93

Help keep the Burg running! Paypal: