-Land of the Free
North Dakota needs a state health officer who realizes they aren't the governor
[Inforum] It is fashionable in certain political circles — among those who think the job of an elected leader is simply to get elected — to talk about how we should just do, as public policy, what technical experts tell us to do. Folks, that's not leadership.

MINOT, N.D. — After Gov. Doug Burgum's administration rescinded a quarantine order yesterday, one which had misdemeanor criminal charges attached to it for violators, interim State Health Officer Dr. Paul Mariani has announced his resignation.

He'd been on the job for less than a month, and he's now the third person to step down from the position since the pandemic began.

It will be tempting for some, particularly Burgum's political enemies, to suggest the governor is doing something wrong.

From outward appearances, I'm not at all certain that's true. I think our real problem is in finding someone for the SHO role who understands that they are not the governor.

Thursday I was the first to report that the controversial quarantine order was to be rescinded. Between that moment and Dr. Mariani's resignation this evening I interviewed Burgum. Toward the end of our conversation, he sad something that, in retrospect, is pretty fascinating.

I was closing out the interview, and Burgum interjected to praise our public health officials. "One thing I want to say in support of our local public health teams, they're working so hard," Burgum said. "They care deeply about people's health. That's their job. Their job isn't to look holistically about the economy and education, their job is on health."

That bit about what the job of public health officials is, and is not, reveals a great deal about Burgum's mindset.

It's his job, as our state's top elected official, to "holistically" (to use his term) consider all aspects of public policy, from health to the economy to education. Public health officials have a narrower remit which makes them responsible for just one of those facets.

That attitude — and it's the correct one for a governor to have — is at the heart of Burgum's apparent conflict with his state health officials.

It is fashionable in certain political circles — among those who think the job of an elected leader is simply to get elected — to talk about how we should just do, as public policy, what technical experts tell us to do.

Folks, that's not leadership.

Someone like Dr. Mariani, without question, has expertise when it comes to questions of health. Yet the quarantine order he issued touched on policy areas far outside the expertise of a doctor.

How would that order be enforced? That's a law enforcement issue.

Disobeying the order would have been a crime, albeit a misdemeanor. But if you arrest someone for a crime, they are afforded certain rights, including access to public defenders and all the due process our statutes and constitution and reams and reams of jurisprudence afford.

There is clearly a very vocal and active faction of North Dakotans who saw that order as unjust. If they resisted it, was the state prepared for the resulting court cases? And perhaps civil suits?

That may not be the sort of thing a technical expert, like a doctor, considers.

Yet those ramifications are exactly what a governor must consider.

Burgum wants people to wear masks. He wants them to distance themselves while in public. He also wants them to quarantine for the appropriate amount of time after coming in close contact with someone who tested positive.

But because he's a governor, and not a technical expert with all of the policy-area myopia inherent to that sort of position, he understands the political, legal and even economic ramifications for trying to force those things, by law, in a place like North Dakota.

"We know the government telling people what to do in North Dakota doesn't work," Burgum said during our interview.

He's right.

For those of you who think he's wrong, you have an alternative in Democratic-NPL challenger Shelley Lenz who has made it clear that she'll appoint someone else to make these tough policy decisions for her.
Posted by: 746 || 09/27/2020 02:34 || Comments || Link || E-Mail|| [6466 views] Top|| File under:
Complaining about the Transition Integrity Project's Election Theft Plan Can Be Dangerous
[GatestoneInst] It seems that criticizing the Transition Integrity Project (TIP) and their plan to disrupt and steal the 2020 presidential election can be dangerous.

So -- the leadership of TIP has spoken. Now you know their thinking, their motives and their true objectives. It seems Nils Gilman wants Michael Anton executed.

The brutality and viciousness of Marxism and its adherents is on display. Those that may have held reservations or harbored some doubt on my analysis of what TIP really had in store for the election now have their answers.
Continued on Page 49
Posted by: 746 || 09/27/2020 01:59 || Comments || Link || E-Mail|| [6462 views] Top|| File under: Antifa/BLM
The Language of Orthanc
[Ricochet] After the Battle of Helm's Deep and the Ents' breaking of Isengard, Gandalf and his allies gather at the foot of Orthanc, the last redoubt of the traitorous wizard Saruman. Gandalf warns the company of the power of Saruman's voice. Those who hear it are easily swayed to his side, even if they do not remember his words. Indeed, the horsemen of Rohan quickly find themselves drawn to the foe whose schemes killed so many of their kinsmen. The honeyed voice of the rainbow-clothed sage in his high tower begins to trap the common warriors who, though skilled in battle, are unprepared for the combat of beguiling sophistry. But then:

It was Gimli the dwarf who broken in suddenly, 'The words of this wizard stand on their heads,' he growled, gripping the handle of his axe. 'In the language of Orthanc help means ruin, and saving means slaying, that is plain. But we do not come here to beg.'

Help means ruin. Saving means slaying.

Peaceful protests. Abortion is healthcare.

Men are women. Women are men. Following constitutional procedure is a constitutional crisis.

We have our own fair share of Sarumans in this world, I think. The language of Orthanc lives on. Bless the Gimlis, their hard heads, and their axes!
Posted by: 746 || 09/27/2020 01:54 || Comments || Link || E-Mail|| [6473 views] Top|| File under:
In the middle of US Civil War the Czar's Fleet visited the US
[History Navy Mil]


With various people discussing a new Civil War it is worth revisiting some aspects of the last one that history kind of sweeps under the rug. In 1863 the Czar's Fleet visited the Union on both coasts. This also inhibited the greedy eyes of France and the UK. Major elements of his fleet remained in an available state until our war ended.

In addition many Russian officers served with the North including one of Sherman's generals.

Click on the story title for historical document. Google for more.

The cynic in me wonders if the Democratic President Wilson, a known KKK supporter, sent troops into Russia after WW-1 in part because Russia helped keep French and UK help from the South.
Posted by: 3dc || 09/27/2020 00:00 || Comments || Link || E-Mail|| [6462 views] Top|| File under:
China-Japan-Koreas
Beijing wants to do with loans what the Soviet Union failed to achieve with tanks
[Daily Mail, where America gets its news] Around the world, the Communist rulers of China are planting flags with the speed of a Victorian adventurer claiming lands and seas that others once thought their own or neutral.

Using debt instead of gunboats, the Chinese are tying new nations into their own imperial order.

It looks like Barbados may be the latest trophy in Beijing's imperial string of pearls.

Last week, the island announced that, after nearly 400 years, the monarchs of Great Britain would no longer rule over them. Not that this Queen ever really did.

As a constitutional monarch, Queen Elizabeth has never exercised any power over the 300,000 inhabitants.

Barbados is, and has been for decades, an independent constitutional realm and a democracy in the Commonwealth.

So why the change? What has triggered the Barbadians to find a new head of state and end the symbolic rule of the world's most respected head of state?

If there's one thing we know for certain, it's nothing the Queen said or did that triggered the change. In fact, it's nothing the British Government did either.

The move we're seeing has everything to do with a new scramble for power. The Great Game has given way to the Great Gamble as countries are taking loans from Chinese state banks and betting they can pay them back before the default clauses come due.
Posted by: Skidmark || 09/27/2020 08:47 || Comments || Link || E-Mail|| [6468 views] Top|| File under: Commies
Home Front: Politix
Biden says voters should choose who nominates Supreme Court justice
[The Hill] Democratic nominee Joe Biden said Saturday that voters should decide who nominates the next Supreme Court justice to replace the vacancy left by Ruth Bader Ginsburg.

"The American people know the U.S. Supreme Court decisions affect their everyday lives," Biden said in a statement. "The United States Constitution was designed to give the voters one chance to have their voice heard on who serves on the Court."

"That moment is now and their voice should be heard. The Senate should not act on this vacancy until after the American people select their next president and the next Congress," Biden said.

His statement was issued shortly after Trump announced Amy Coney Barrett as his Supreme Court nominee Saturday afternoon from the White House Rose Garden.
Posted by: Besoeker || 09/27/2020 06:39 || Comments || Link || E-Mail|| [6468 views] Top|| File under:
Democrat Operative Suggests Amy Coney Barrett Is Involved in Human Trafficking
[RedState] As I write this, we are still a few hours away from President Trump exercising his prerogative and executing his constitutional duty by nominating a replacement for a vacancy on the Supreme Court created by the death of Ruth Bader Ginsburg. Last evening, CNN broke the news that President Trump was poised to announce Amy Coney Barrett of the 7th Circuit Court of Appeals to fill that position (see BREAKING: CNN Reports Trump Will Nominate Amy Coney Barrett for Supreme Court).

It has long been suspected that Coney Barrett will be attacked over her membership in a charismatic Catholic organization. She was attacked for being a Catholic who lived her faith during her confirmation hearing to the 7th Circuit. Who can forget this incredible display of anti-Catholic bigotry on the part of California Senator Dianne "I didn't know my chauffeur was a ChiCom spy" Feinstein?

If she merited this attack for a Circuit Court seat, then how much more so for a seat on the Supreme Court?

This tweet is by a Catholic comedian, but I suspect we will see most of these charges made at any hearing Coney Barrett attends.
Posted by: Besoeker || 09/27/2020 01:07 || Comments || Link || E-Mail|| [6470 views] Top|| File under:
Saturday Night Live: PBS Democratic Debate Cold Open
[YouTube]

This showed up on NBC last night — a blast from December 19, 2019. It's pitiable to realize they just reminded all the Democratic voters what they thought of Gropey Joe Biden and Kamala Harris less than a year ago, before they voted for him to be their party's saviour.




Posted by: trailing wife || 09/27/2020 00:56 || Comments || Link || E-Mail|| [6460 views] Top|| File under:
David Horowitz: The Civil War Started When Democrats Seceded From the Union in 2016
[PJ] Conservative legend David Horowitz,


...former Red Diaper baby who thought his way over to conservatism, and has since applied the activist skills of his childhood milieu to his former comrades...

author of the new bestselling book Blitz: Trump Will Smash the Left and Win, gave me an exclusive interview on Newstalk 570 WSYR in Syracuse, where he revealed his shocking theory about the current political unrest that seems more plausible by the day as revelations about a coup attempt to remove the president are revealed.

We're in a war. My book Blitz shows we're already in a civil war. What the Democrats did in 2016 is what you call treason. They seceded from the Union for the second time, the first being with the election of Abraham Lincoln, which led to the shooting war. The reason we don't have two armies in the field is that the federal government is too powerful so there's nobody outside the government who can organize a military force that wouldn't be crushed immediately. So the civil war is over who controls the executive.

Horowitz has a unique insight in the communist wing of the Democrat Party, having spent his youth agitating for the left and even connected to groups like the Black Panthers, a domestic terrorist organization. You can read about his transformation to conservatism in his excellent book Radical Son. When someone of Horowitz's caliber and insight into the left speaks, we all should take what he says very seriously. He may be one of the only living witnesses to the horrors of the left's assault on America in the '60s through terror and infiltration. Horowitz continues to reveal that he knows where and when the Democrat secession meeting happened:

Five days after the 2016 election there was a meeting at the Mandarin Oriental, which is a very posh hotel in Washington, D.C. It was organized by George Soros and there were something like 400 people there including Nancy Pelosi, Elizabeth Warren, Soros, Bernie Sanders, the Occupy Wall Street communists, the whole range of the left. What they did is form what they called a "resistance" to Trump—you remember, 70 Democrats boycotted the inauguration. This is sedition.

Horowitz also explained why the Electoral College was so important to the founders and why it is imperative to protect it in the face of Democrat attempts to abolish it.
Posted by: Besoeker || 09/27/2020 00:34 || Comments || Link || E-Mail|| [6463 views] Top|| File under:
Democrats Are Making a U-Turn on Mail-In Voting
[PJMedia] Democrats used COVID-19 as a pretext to try and change the way America votes. In fact, mail-in voting, ballot harvesting, and other various and sundry election law changes were part of the reason Democrats refused to debate a narrow COVID relief bill. Because Republicans wouldn't agree to give up every election security feature we have, you and your family couldn't get your unemployment benefits extended, schools lost money, and small business owners were left without assistance.

To block the bill, Democrats used the filibuster, which Barack Obama
teachable moment...
called a Jim Crow relic during the Democrat National Convention. However,
Continued on Page 49
Posted by: trailing wife || 09/27/2020 00:00 || Comments || Link || E-Mail|| [6465 views] Top|| File under:
Science & Technology
New Update Helps Alexa Better Understand Your Thoughts
[Babylon Bee] SEATTLE, WA—In a software rollout that went live Thursday, Amazon updated Alexa's programming to better understand your thoughts.

Products with Alexa have always been able to listen to your thoughts, but the new update will help Alexa delve even deeper into your innermost secrets.

"We're always improving our hardware and software to better hear and understand your deepest, darkest desires," said Jeff Bezos. "The latest microphones in our Echo products are fine-tuned with the highest quality sensors to listen as you think."

"So think away!" he added happily.

Alexa will use the feature to customize its answers, order you lots of Amazon products you're considering, and call the police should you commit any thought crimes.
Posted by: Besoeker || 09/27/2020 00:00 || Comments || Link || E-Mail|| [6465 views] Top|| File under:
-PC Follies
Ibram Kendi: 'Too Many White People' Believe They Can't Be Racist if They Adopt Black Children
[Breitbart] Ibram X. Kendi


(Henry Rogers)


director of Boston University's Center for Antiracist Research, wrote on Saturday that white people who adopt black children may be "racist," joining a growing group of Democrats and leftists commenting on Judge Amy Coney Barrett's Haitian son and daughter.

Kendi wrote on social media: "Some White colonizers 'adopted" Black children. They 'civilized' these 'savage' children in the 'superior' ways of White people, while using them as props in their lifelong pictures of denial, while cutting the biological parents of these children out of the picture of humanity."

"And whether this is Barrett or not is not the point," he continued. "It is a belief too many White people have: if they have or adopt a child of color, then they can't be racist."

Kendi concluded, "I'm challenging the idea that White parents of kids of color are inherently 'not racist' and the bots completely change what I'm saying to 'White parents of kids of color are inherently racist.' These live and fake bots are good at their propaganda. Let's not argue with them."


Posted by: Besoeker || 09/27/2020 06:17 || Comments || Link || E-Mail|| [6466 views] Top|| File under:
Who's in the News
38
[untagged]
14
Antifa/BLM
8
Taliban
3
Sublime Porte
3
Commies
1
Govt of Iran Proxies
1
Govt of Iraq
1
Govt of Saudi Arabia
1
Govt of Syria
1
Hamas
1
Hezbollah
1
Islamic State
1
Boko Haram (ISIS)
1
Govt of Iran
Bookmark
E-Mail Me
The Classics
The O Club
Rantburg Store
The Bloids
The Never-ending Story
Thugburg
Gulf War I
The Way We Were
Bio
Merry-Go-Blog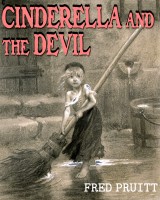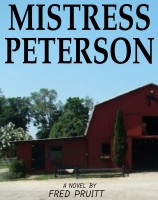 On Sale now!


A multi-volume chronology and reference guide set detailing three years of the Mexican Drug War between 2010 and 2012.

Rantburg.com and borderlandbeat.com correspondent and author Chris Covert presents his first non-fiction work detailing the drug and gang related violence in Mexico.

Chris gives us Mexican press dispatches of drug and gang war violence over three years, presented in a multi volume set intended to chronicle the death, violence and mayhem which has dominated Mexico for six years.
Click here for more information


Meet the Mods
In no particular order...


Steve White
Seafarious
Pappy
lotp
Scooter McGruder
john frum
tu3031
badanov
sherry
ryuge
GolfBravoUSMC
Bright Pebbles
trailing wife
Gloria
Fred
Besoeker
Glenmore
Frank G
3dc
Skidmark
Alaska Paul



Better than the average link...



Rantburg was assembled from recycled algorithms in the United States of America. No trees were destroyed in the production of this weblog. We did hurt some, though. Sorry.
18.205.38.159

Help keep the Burg running! Paypal: